In this article, we rally what we believe are the best apps for FireStick. After testing and using literally dozens of apps, we have painstakingly picked these incredible apps for you. Whether you need a safe online experience, wish to stream movies, shows, or live TV, or simply looking for important utility apps for FireStick, we have them all covered in our list. 
Amazon FireStick is one of the most incredible media devices I have used in the last few years. You can quickly set up this device on your TV and start watching your favorite content in no time. It is an Android-based media tool with a user-friendly interface design.
Any such device, however, is only as good as the apps it supports. Thankfully, FireStick supports loads of awesome apps both third-party and from the Amazon Store. The only challenge is there are too many of them and picking the right ones could be a bit challenging.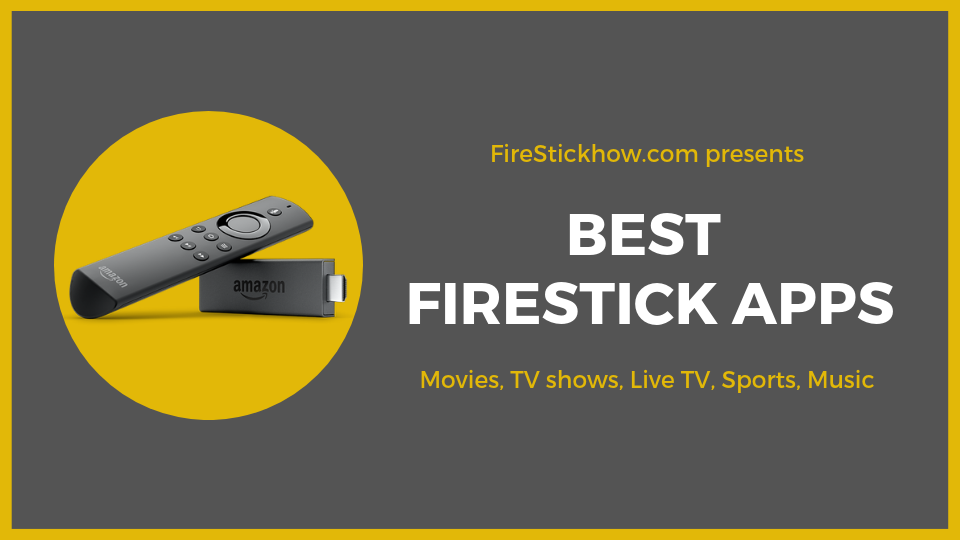 Best FireStick Apps 2021
I have been using FireStick for quite a while and have come to realize that some apps are certainly better than others. So, here is the list of the apps for FireStick we believe every user must be aware of.
App for Safety and Privacy
Our lives have become inseparable from the virtual world of the internet. That kind of exposure has also left us vulnerable to online threats and breaches of privacy. Thanks to some safety and privacy apps, we can still confidently browse the internet or stream movies without remaining in constant fear that someone must be spying on us.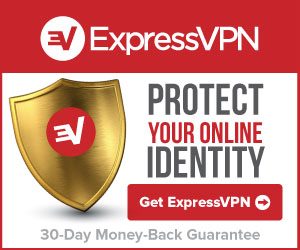 ExpressVPN, as the name suggests, is a VPN app that protects your privacy and offers complete security when you go online on your FireStick device. I have been using FireStick for several years and I can't imagine it without ExpressVPN. If you are planning to watch free movies and shows on your device, you have all the more reason to get yourself this app.
With ExpressVPN, you can be confident that all your online activities are a hundred percent secure. It encrypts your connection and makes it undetectable to the hackers, Government, and ISP. It is one of the top FireStick apps to have for online streamers.
Another great advantage of ExpressVPN is that it helps you bypass internet throttling imposed by your ISP. Internet throttling is practiced by the ISPs to cut down the speed of the internet connection when heavy usage is detected. This usually happens to those who stream videos online.
ExpressVPN is also a great tool to avoid the geo-restrictions. With this VPN you can connect to any server around the world and watch the content that is restricted to certain regions.
Special Deal: Get 3-months free and save 49% on ExpressVPN.
How to install and use the best VPN on FireStick
Best FireStick Apps to Stream Movies & TV Shows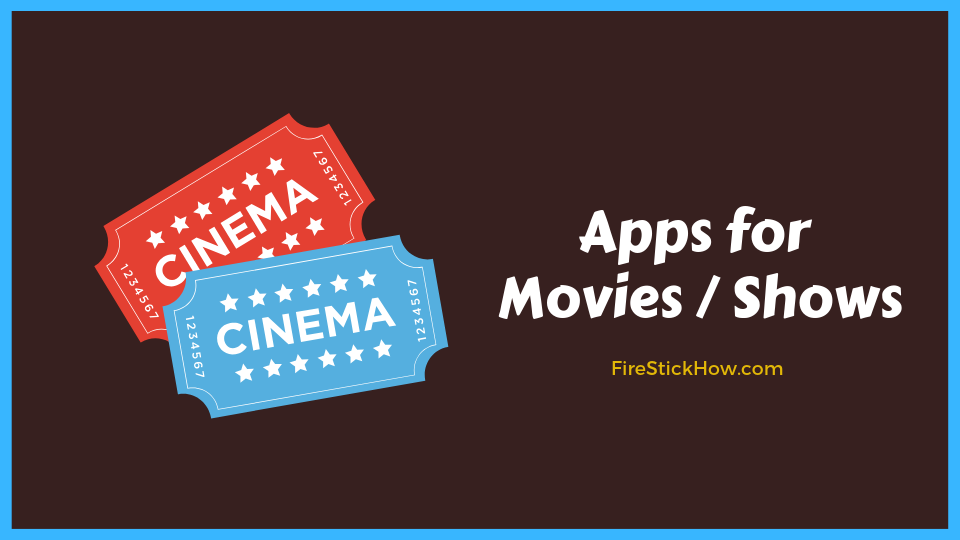 Movies and TV Shows make up for the biggest chunk of online streaming traffic around the world. So, it's rather easy to surmise that if you have FireStick, you are looking for avenues to watch movies and TV shows. So, here is our list of top apps for FireStick that let you do so.
Kodi
Kodi is one incredible media application that every FireStick user must have in their arsenal. This app opens up the doors to endless streaming opportunities on your FireStick device. The best part is that Kodi is a hundred percent free to download and install.
With Kodi, you can watch just about anything you want. Whether you love to watch movies or binge on TV Shows, Kodi has plenty of streaming options for you. You can also stream Live TV, Sports, Kids' Videos and so much more using Kodi.
To get started with Kodi, all you need is the right set of addons. The addons connect you to the unlimited pool of content on the web. You can also enhance your overall experience with some incredible Kodi builds. Kodi supports lots of addons and builds.
Kodi is easy to install and easy to use. Go and get it right now!
How to install Kodi on FireStick
Cinema APK
Cinema APK is probably the most popular streaming app for FireStick presently. This media app had been around for a while but gained a great deal of traction after Terrarium TV got discontinued. It hasn't looked back since then.
There are almost unlimited streaming choices available through Cinema APK. There are hundreds of movies and thousands of TV show episodes to watch. You can keep watching for hundreds of hours and you will still have something to watch. Furthermore, Cinema APK is backed by an active team of developers. Hence, the new content is added as soon as it is available. The developers of the app also keep releasing version updates to fix any bugs and shortcomings.
Cinema APK features a simple, yet functional and user-friendly interface. Even if you are new to streaming apps, you will know instantly how to get going with this app. The app has been designed to be a hundred percent compatible with the TV screen and your FireStick remote. It is one of the best FireStick apps to have.
How to install Cinema APK on FireStick
BeeTV
BeeTV is relatively new, especially when you compare it with some other apps on this Best FireStick Apps list. However, within a short period of time, BeeTV has gained immense popularity. The app is popular for some very simple reasons.
First, it is lightweight and does not affect the performance of your FireStick. Second, it works smoothly on all FireStick and Fire TV devices.
Most importantly, BeeTV has a big line up for Movies and TV Shows. It is completely at par with apps like Cinema APK, CyberFlix TV etc. This app is delightfully fast too. There aren't a lot of apps that fetch the streams as fast as BeeTV does. And, of course, the links also start playing back real quick.
How to install BeeTV on Firestick
CyberFlix TV
There have been millions of fans of Terrarium TV, but unfortunately, the app ran its course and was eventually shut down. I have been a fan too and I greatly missed it when it was gone. Thankfully, I ran into the CyberFlix TV app soon after. This app bore a striking resemblance to Terrarium TV, both in form and function. I did some looking up and found that it is indeed a clone of the legendary Terrarium TV.
The good news is that CyberFlix is not just some poor copy. It also features an impressive library of Movies and TV Shows. Unlike a lot of other apps, CyberFlix makes sure that its videos work and are not just there for the optics. It uses scrapers that fetch multiple links for the videos you want to watch. Once the links have lined up, you can pick the link and start watching.
CyberFlix TV also allows Real-Debrid and Trakt TV integration. This makes the overall entertainment experience even better.
How to install Cyberflix TV on Fire Stick
Titanium TV
If Terrarium TV hadn't shut down, we probably wouldn't have known about some quality streaming apps like Titanium TV. Yes! Just like CyberFlix TV, this app also looks like a clone. The interface is almost exactly the same – simple and straightforward.
Titanium TV offers a big catalog of Movies and TV Shows. Whether you are looking for the latest releases or videos from the last few years, you will find it all here. The app doesn't host any content, but it sources the streaming links from multiple servers. I have noticed that Titanium TV scrapes some 1080p streams as well. However, if you are looking for higher-quality streams with increased chances of playback, it would be a good idea to team it up with Real-Debrid.
The app works smoothly on FireStick. You won't find a lot of bells and whistles here. This lightweight app keeps things simple and yet makes sure you are never short of entertainment.
CatMouse APK
CatMouse APK has been designed as the replica of Terrarium TV (a very popular app that no longer works). However, this app is a clear upgrade over its predecessor, especially if we talk about streaming capabilities. CatMouse has been fetching the best quality links from various servers from all around the world. Therefore, you will find dozens of streaming options ranging from SD to Full HD (1080p).
This APK, just like Terrarium TV, is a hundred percent compatible with the FireStick remote. Its interface has been optimized for TV screens. The content library is solid and is constantly updated with the latest videos. It is a lightweight app to allow smooth, lag-free performance on FireStick. It is one of the best FireStick apps to have at this time.
UnlockMyTV
UnlockMyTV is supposedly a clone of Cinema HD APK. Though, thankfully, for now, it is completely free of advertisements (which are annoying, to say the least). The app features a massive media library with the latest movies and shows and also the content from past years. I am also impressed with the quality of the streaming links it fetches. There is no shortage of HD links, even if you are looking for 1080p streaming. It is one awesome app to have and you should give it a try.
MediaBox HD
This is another very popular name in the streaming world among FireStick users. When I tested this app, I was fully convinced that it will be a part of our list of Best Apps for FireStick.
MediaBox is a small-sized and highly functional video streaming app. It has a big database of movies and shows. Even though the app is just an aggregator and does not host any content of its own, its scrapers make sure that the playback is quick and effortless.
The content library of MediaBox is regularly updated with new videos. You will find the latest movie releases as well as the most recently aired episodes to stream. The streaming quality is also quite satisfactory. Usually, the app gets you the 720p links, but you may also find a few 1080p streams. I would recommend pairing it with Real-Debrid for more 1080p and 4K streams. If you would like to sync your viewing history or watchlist across apps, you may sign in to your Trakt account as well.
How to install Mediabox HD on Fire Stick
TVZion
The most amazing thing I like about TVZion is that it offers one-touch/one-click play. The other streaming apps I have laid out on this list of best apps for FireStick look up for the links on the web and provide multiple streams for the video requested. That takes some time. With TVZion, all you got to do is select the movie or TV show you want to watch and it starts playing instantly.
In other words, the app selects the best link for you for the playback.
TVZion app has a straightforward interface. You can get started quickly, even if you are new to the world of streaming apps. Moreover, it has a huge database of video content for hours of binge-watching. It is a pretty decent app and I believe you would want to give it a try.
TeaTV
TeaTV is another streaming app that has seen an immense rise in popularity since the departure of Terrarium TV. However, even before Terrarium TV was discontinued, TeaTV had made its presence felt. In fact, I had myself installed and used it. Now, it is one of the best alternative streaming apps for FireStick you will find.
TeaTV looks a great deal like many other apps on our best FireStick apps list like Titanium TV, Cinema APK, etc. The interface follows the standard organization of the content section and menu bar on the top along with a sidebar on the left. The interface is easy to use and lets you quickly toggle between movies and TV shows.
This app is also a hundred percent compatible with the FireStick remote allowing for easy, smooth, and hassle-free navigation. It is a scraper-based app that pulls multiple streams from a variety of sources and rounds them up for you to choose from.
How to install TeaTV on Firestick
Typhoon TV
Typhoon TV is another great option if you want to watch on-demand Movies and TV Series. This easy to use app is a fork of the popular Terrarium TV.
The app has an impressive inventory of videos including the latest and the ones from the past few years. You could go on watching for hundreds of hours and yet the options will never exhaust. That's partly also because new content is regularly added to the app.
Typhoon TV is definitely one of the best FireStick apps to have. It is lightweight and yet packs lots of features. It works smoothly on all devices.
Live TV Apps for FireStick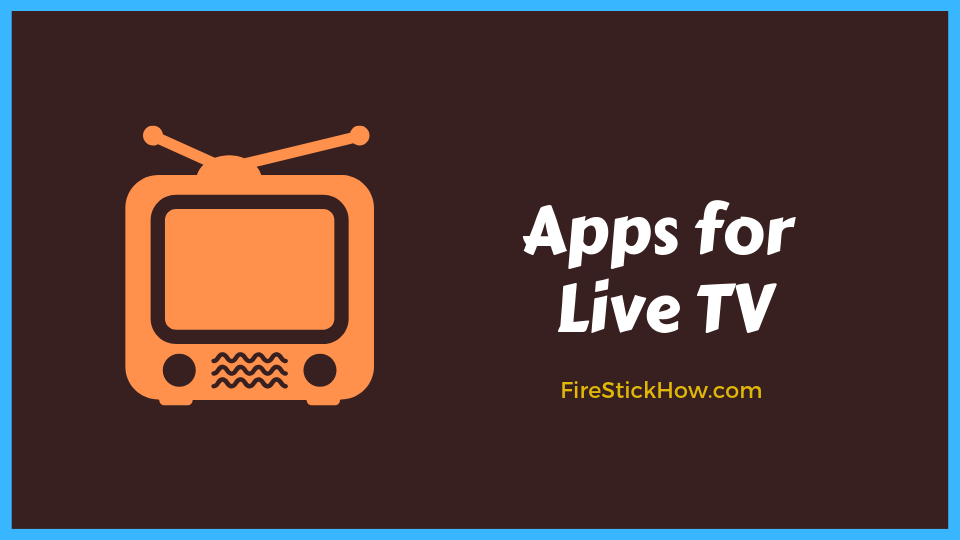 The real cord-cutting is when you start watching satellite TV over the internet. So, here I list some of the top FireStick apps that let you stream cable TV channels and let you be a cord-cutter in the truest sense.
Live NetTV
Live NetTV is one app I have constantly heard of as one of the best FireStick apps to watch Live TV channels from around the world. This app gives you access to hundreds of channels from the USA, UK, Canada, Asia, Europe and many other parts of the world. The Live Net TV also streams a lot of channels in HD quality.
Most Live TV apps fail to provide services for an extended period of time. But, that's not the case with Live NetTV. It has been around for quite some time and only continues to grow stronger. Of course, you might run into some server issues here and there, but that could happen to any app.
Live Net TV has an incredibly simple looking and very user-friendly interface. It has multiple tabs on the top that let you explore channels in various categories like Sports, Movies, TV Shows, Entertainment, News etc. You simply need to click the desired channel in any category and the app starts streaming almost instantly. If you like to watch live TV on FireStick, Live Net TV app is a must-have for you.
How to install Live NetTV APK on FireStick
Mobdro
Mobdro is another name that has become synonymous with Live TV streaming on FireStick or Android devices. A lot of users who want to watch cable TV channels over the internet are often looking up for Mobdro in the search engines. I have been using this app for quite some time and I can tell you it is indeed one of the best Live TV apps for FireStick.
This lightweight app is rather quick to install. You can have it up and running within minutes. It also takes little storage space and does not impact the device resources much. The app is smooth, offers fast navigation and almost instant playback.
Mobdro is one of the few live TV apps that also offer region-specific channels based on your location. The user-friendly interface makes sure you could easily find the channel you are looking for. And, there are hundreds of channels for you to explore. Mobdro once also had a Kodi addon, but it is now defunct. This app is the only way to access the Mobdro's database of Live TV channels.
The app is free if you are okay with the ad-based services. If you want to get rid of the ads, you can buy the premium service of Mobdro.
How to install Mobdro on Firestick
Redbox TV
Redbox TV brings to you a complete range of Live TV channels from the USA, UK, India, and many other regions. There are hundreds of channels for your streaming pleasures. The app is lightweight and bug-free. It is supported by ads, but nothing annoying. If an ad pops up, just press the back button and you will be back to streaming. Some premium channels are missing. However, there are still plenty of popular ones here. Give it a try.
How to Install Redbox TV on Firestick
Sling TV
Sling TV is a very well-known Live TV service in the USA. It is a paid service that gives you access to a wide range of American satellite channels. The service is restricted to the US, but you can access it from anywhere with a VPN.
The primary service plans start at $25 per month and offer up to 50 channels. It is a cost-effective way to watch TV over the internet as compared to traditional cable TV.  Besides the regular plans, Sling TV also offers plenty of additional packages. For instance, you could get Showtime (not included in the regular plans) by paying $10 additional per month. You don't necessarily need to have one of the primary plans to use the additional packages; you can get them independently.
You can install Sling TV directly from the Amazon Store. It doesn't need to be sideloaded.
Miscellaneous Apps
Besides the On-demand and Live TV apps, your FireStick also supports other streaming services and utility apps. We take a look at some of them.
YouTube
Update: YouTube is now back on the Amazon Store.
Due to the falling out between Google and Amazon, YouTube is no longer available on the Amazon Store. You can still watch YouTube on FireStick through a browser. However, I don't suppose that is a very convenient option. Thankfully, there is a YouTube app you can sideload onto your device and watch all the YouTube videos.
The YouTube app I am talking about here is not a Google app. Instead, it is a third-party app that gives you access to all the YouTube content. It even lets you sign in with your Google ID so that you have access to your subscribed channels, history, etc. However, please note that this app does not feature YouTube TV, which is the live TV service provided by YouTube.
Mouse Toggle
Mouse Toggle is a must-have utility app for FireStick. This app lets you interact with and navigate those apps that have not been designed the larger screen and are either partially or completely not compatible with the Amazon FireStick remote.
Even though FireStick and Android mobiles work on the Android OS, all the apps designed for mobiles may not necessarily work on the larger screen of your TV. This is where Mouse Toggle comes into the picture.
When you run the app, it displays a pointer on your FireStick screen which you can maneuver with your FireStick remote using the navigation buttons. This allows you to interact with those parts of the remote-incompatible apps that cannot be reached normally with just the Amazon remote.
There are a few popular streaming apps for Android that can also be used on FireStick with Mouse Toggle. Therefore, it is easily one of the best FireStick apps to have.
How to install Mouse Toggle on FireStick
Downloader
Downloader is a utility app that lets you easily sideload third-party applications onto your FireStick. Amazon Store has a decent library of apps, but there are some wonderful apps (including most of the streaming apps on this list) you must source from outside. The process of installing such third-party apps is called sideloading.
FireStick does not allow you to download third-party apps through the web browsers. This is where Downloader comes into the picture. It lets you easily download the APK files from the web sources and even installs them for you.
Downloader is a lightweight, incredibly simple to use tool. After having used FireStick for a few years, I can confidently say that it is one of the must-have FireStick apps. I am not sure what would I do without it.
Aptoide – Alternative Appstore for FireStick
As I said before, Amazon Appstore has a huge repository of apps for FireStick. However, it may not have all the apps you want or need. For instance, it does not host the very popular Kodi app, which must be sideloaded onto your FireStick.
Downloader is one great way to sideload any app on your device. But for that, you must have the URL of the source to download the APK file. Aptoide, on the other hand, in itself is a huge source of FireStick and Android apps. In other words, Aptoide is an alternative app-store to Amazon Store.
Even though I prefer Downloader over Aptoide, I wanted you to make your own choice. Therefore, I reckoned it was necessary to include Aptoide to this list of best apps for FireStick.
Aptoide has a massive library of a variety of apps for FireStick. Whether you are looking for streaming apps or utility tools, you will find just about everything here. The interface is intuitive and looks like very thoughtfully designed and has a professional feel to it. Aptoide also makes it easy to find any app you are looking for.
How to install Google Play alternative on FireStick
Wrapping Up
Here is our list of best FireStick apps. However, it is certainly not exhaustive. We keep testing new apps and when we find the one meeting our criteria, we add it to this lineup. In fact, it would be great if you could also let us know whenever you run into a great app you believe must be part of our list. You can do that through the comments section below. Also, if you have anything else to share, any feedback or anything relevant, please feel free to reach out to us.