This article shows you how to install AstonCine on FireStick. Furthermore, it unwraps what's AstonCine is, whether it is safe and legal, the app's overview, and more. You can use this guide as a reference for any latest Amazon Fire TV devices, including Amazon FireStick 3rd Gen, FireStick Lite, FireStick 4K Max, FireStick 4K, Fire TV Cube, and more.
What Is AstonCine
AstonCine is a third-party movie/TV show streaming app on FireStick, Smart TVs, Android smartphones, tablets, and more. With AstonCine, you can stream your favorite TV shows and movies for free. Or download them to watch later.
AstonCine feature separate tabs for Favorites, Downloads, and other useful sections.
To make AstonCine a complete one-stop solution, developers have made it compatible with Real Debrid and Trakt. So with a few clicks, you can connect your Trakt and Real Debrid accounts to the app.
If you face any problem with AstonCine, you can easily share your feedback with the creators. Simply go to Settings > Feedback and bug reporting.
Also, to make AstonCine feel like home for everyone, the app supports multiple languages. Overall, AstonCine is one of the best free video streaming apps for FireStick.
Attention FireStick Users: Read before you continue
Your government and ISP are probably monitoring your streaming activities using your IP address 5.161.70.134 (exposed to all). You may get into serious legal trouble for streaming copyrighted videos on FireStick. 
I strongly recommend getting a trusted VPN for FireStick to hide your IP address and protect your online identity.
I use ExpressVPN on all my devices as it is the most secure, fastest, and easy-to-use VPN. It comes with an unconditional 30-day money-back guarantee, and you get 3 free months with the yearly plan.
Don't miss out on the peace of mind and online security ExpressVPN provides.
Read: How to Install & Set up the best VPN on FireStick.
Is AstonCine Safe?
The unavailability of AstonCine on the Amazon App Store makes it a tough call for people cautious about their safety. I didn't find anything fishy going on with AstonCine. The app only asked for access to my videos and photos to save movies/TV shows I'll download using it.
As AstonCine is a creation of unknown developers, one can't be 100% sure about its safety. But I ran a virus check on the APK file of AstonCine. To my surprise, it cleared all the tests – here's the proof: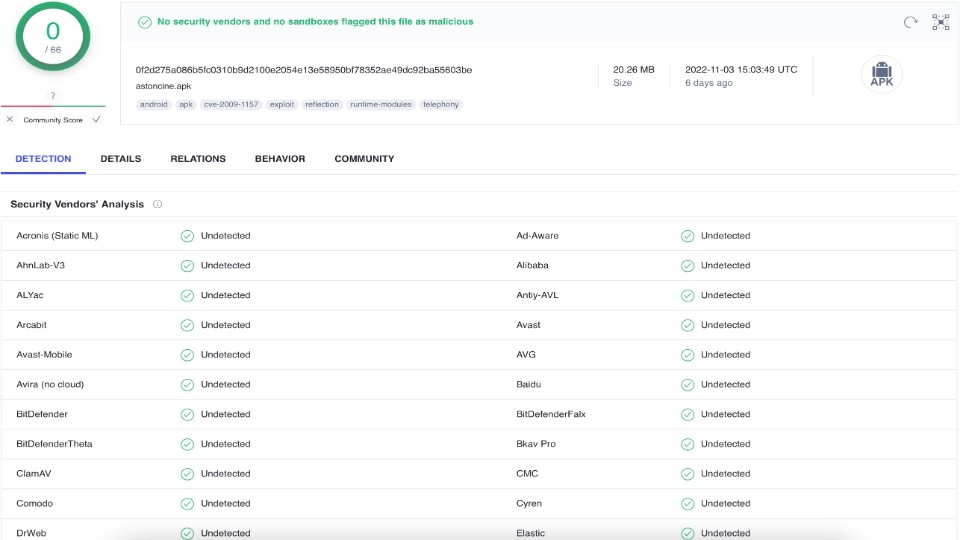 Is AstonCine Legal?
At FireStickHow.com, we lack the proper resources to determine the legality status of AstonCine – here's why:
AstonCine is an app that scrapes the free streaming links of your favorite TV shows and movies – that's completely okay. But the authenticity and legality of those freely available links are doubtful.
We are FireStick experts, not a team of professional security analysts. So, we can't test the legitimacy of links scrapped via AstonCine.
Well, there's a way out to keep your data safe and identity safe when using AstonCine. Use a VPN like ExpressVPN when watching TV shows and movies via the app.
Features of AstonCine
Here are some killer features of AstonCine:
Online and offline streaming of movies and TV shows
Real Debrid and Trakt support for seamless streaming
Multiple files download in background mode
Built-in captions feature
List sections like Downloads, Watched, and Favorites.
Advanced search mode
How to Install AstonCine on FireStick
Installing AstonCine on FireStick isn't similar to installing an official app on Amazon App Store.
The two sub-sections will show you how to set up your FireStick to sideload AstonCine and the step-by-step instructions to install it.
Set Up FireStick for Sideloading AstonCine
To install AstonCine, you'll need to sideload it as it's not officially available on the Amazon App Store. Sideloading on Amazon FireStick or any Android-based device refers to downloading and installing an APK file from a third-party hoster.
And to sideload AstonCine on FireStick, you'll first need to install and configure an app called Downloader.
I am providing quick steps here. However, feel free to follow our detailed guide on installing and setting up Downloader for sideloading.
1. Navigate to Find on the FireStick home screen. Select the Search input box and search for the Downloader app. Open the Downloader dashboard and install it on your FireStick.
2. Select Settings Gear on FireStick home, select My Fire TV, open Developer Options and explore Install Unknown Apps. Next, enable Downloader.
Note: If your device displays Apps from Unknown Sources, then enable or turn it ON instead.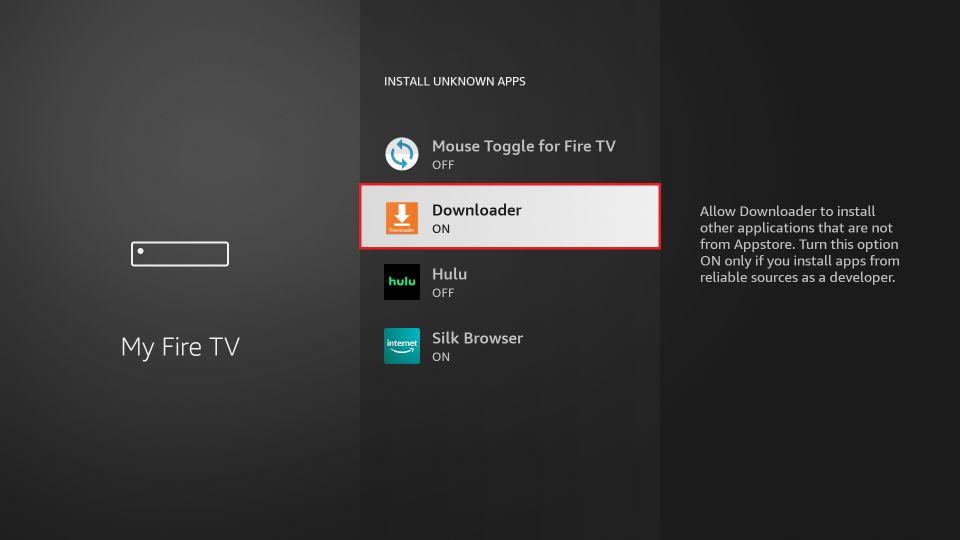 Steps to Install Aston Cine on FireStick
Your FireStick is prepared to install AstonCine. Follow the steps below:
1. Hold the home button on your FireStick remote to launch the smart menu. Then choose Apps.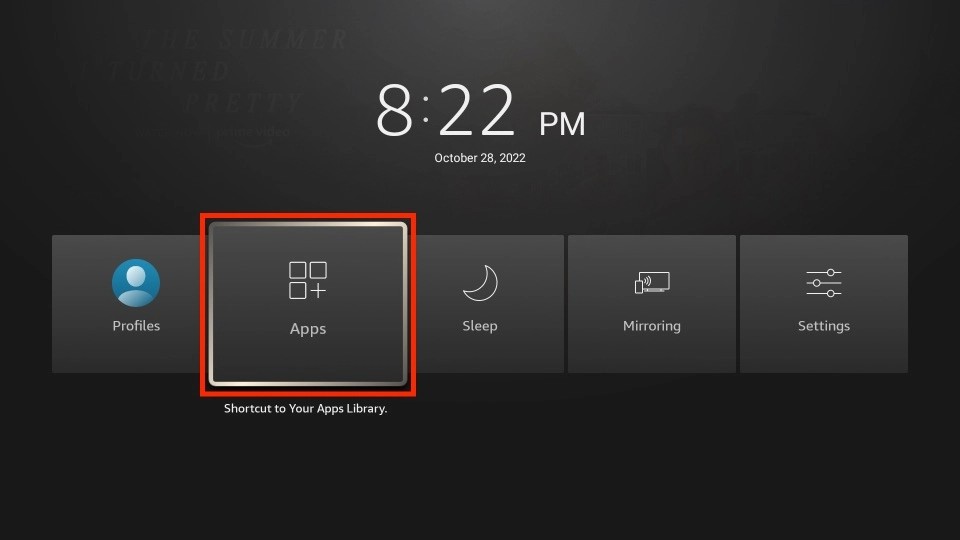 2. On Your Apps & Channels page, open Downloader.
Note: Don't see the Downloader icon? Check inside the App Library tile.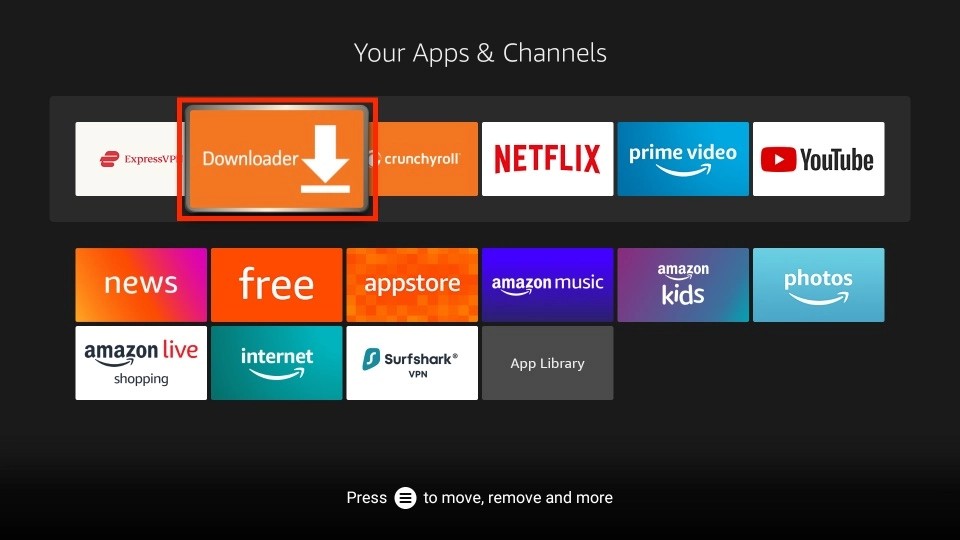 3. Select the input box under Enter a URL or Search Term on the Downloader Home tab.
Note: Allow access to your files and folders on the first launch of Downloader.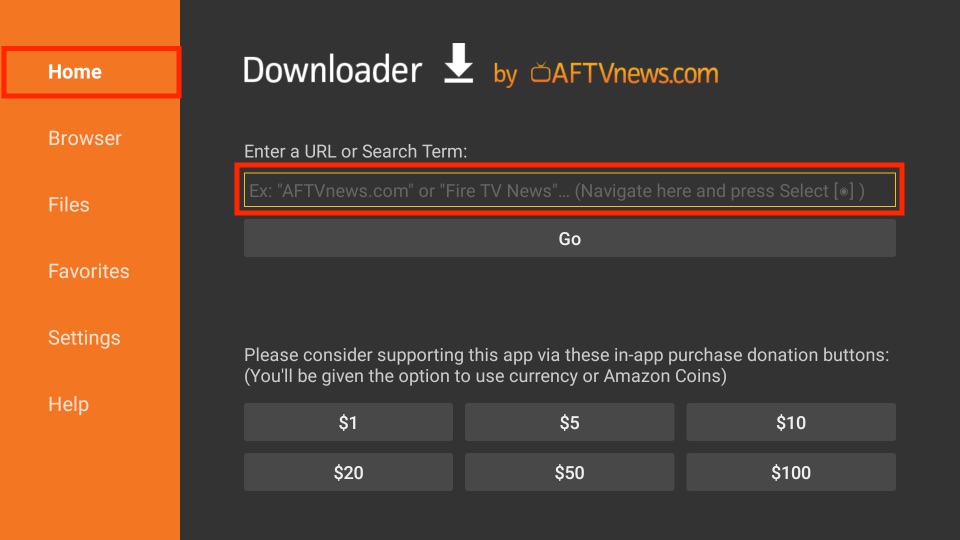 4. Enter https://tiny.one/astoncine and click Go.
Note: I have only shortened the official URL of the AstonCine website. This URL redirects to the official website of the developers. However, at FireStickHow, we aren't associated with the AstonCine developers.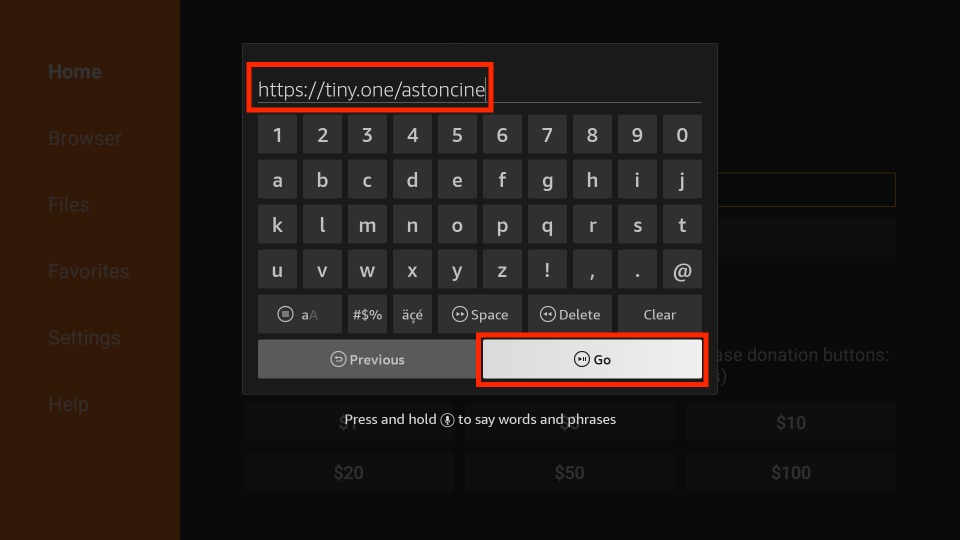 5. On the AstonCine app website, click on the Download APK button.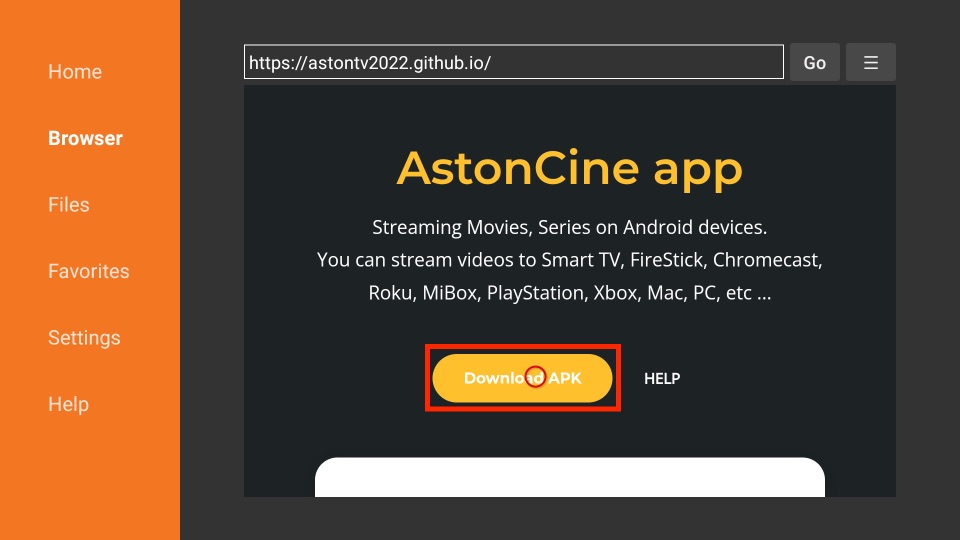 6. Let the Downloader complete the download of the AstonCine APK file.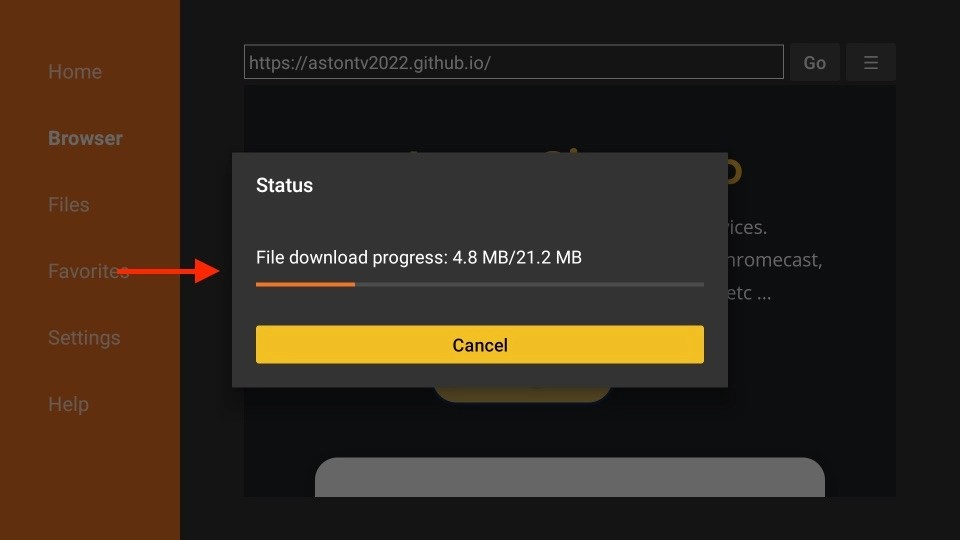 7. Downloader will automatically stage the installation of AstonCine APK after the successful download. Click INSTALL.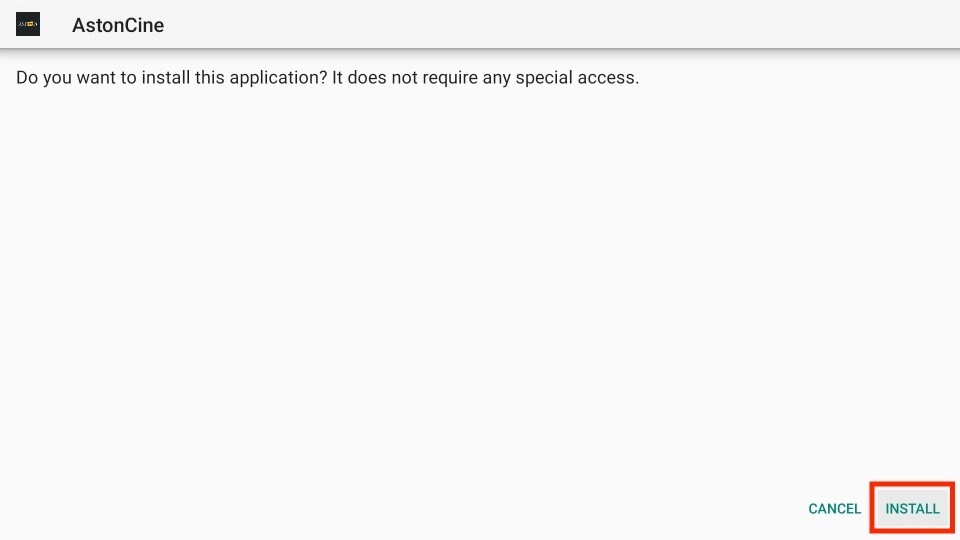 8. Click DONE to close the AstonCine APK installation screen.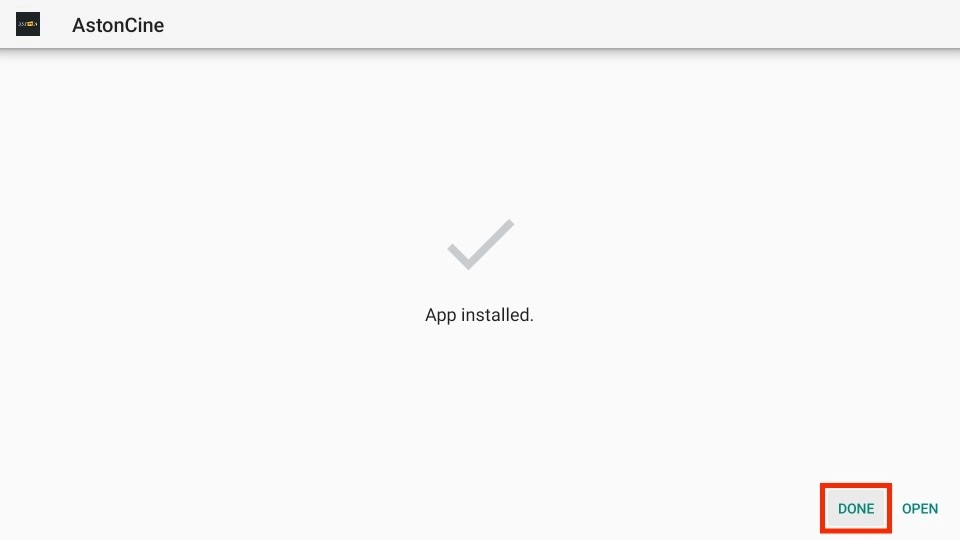 9. You'll return to Downloader and see the status of the AstonCine APK file. Click Delete as the APK file is taking extra space on your FireStick.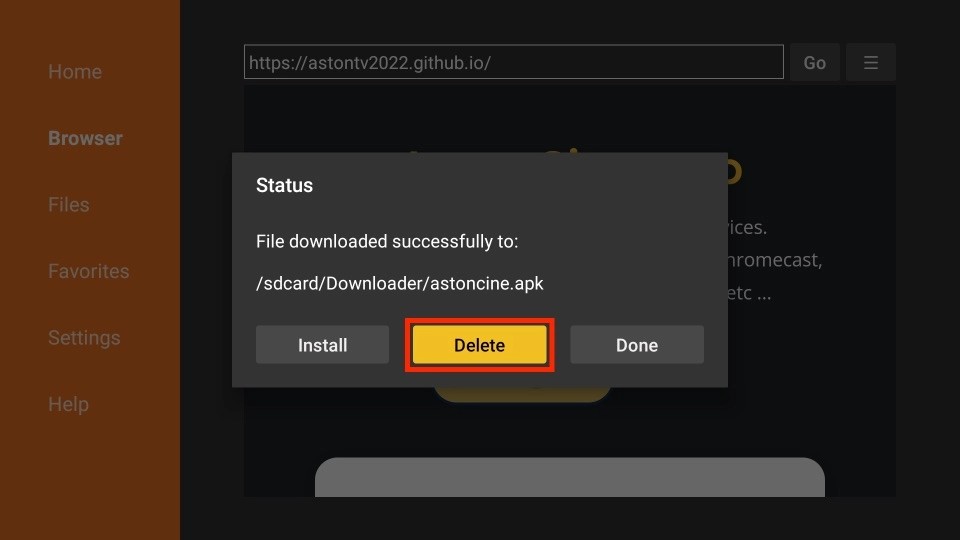 10. Choose Delete once again to confirm your choice.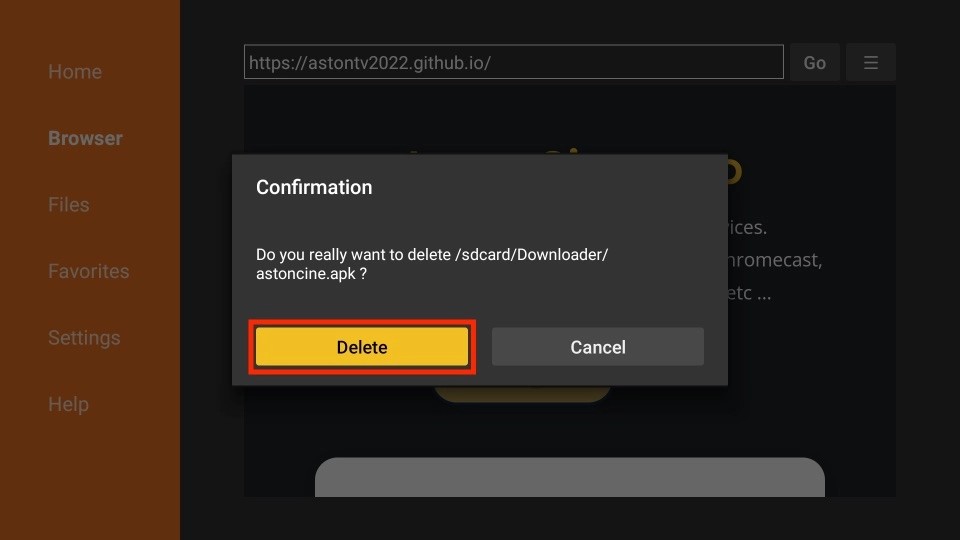 Congratulations! AstonCine is now installed on your FireStick.
Wait! It looks like you are all set to start watching your favorite content on FireStick. But have you protected your online identity yet? You are under constant surveillance by the Government and ISP. Free streaming of copyrighted videos may get you into legal trouble.
Thankfully, you can easily avoid online monitoring and safeguard your privacy with a trusted VPN on FireStick. A VPN will hide your IP address and online identity by encrypting your internet connection.
Please note that I am not encouraging you to violate any copyright laws. You should always watch the content available in the public domain. I am simply recommending the use of a VPN to maintain your privacy. You have every right to your privacy, which is constantly being breached these days.
I personally use ExpressVPN and have found it to be the fastest and most secure FireStick VPN. It is also the most streaming-friendly VPN I have ever used. Therefore, I highly recommend getting ExpressVPN for FireStick.
Here is how you can quickly get the ExpressVPN app on FireStick:
Step 1: Click HERE to subscribe to ExpressVPN and enjoy a 49% discount with 3 months of extended service. You are also eligible for a 30-day, full money-return guarantee.
Step 2: Download and install ExpressVPN on FireStick
Choose the Find > Search option on the FireStick home screen on the menu bar.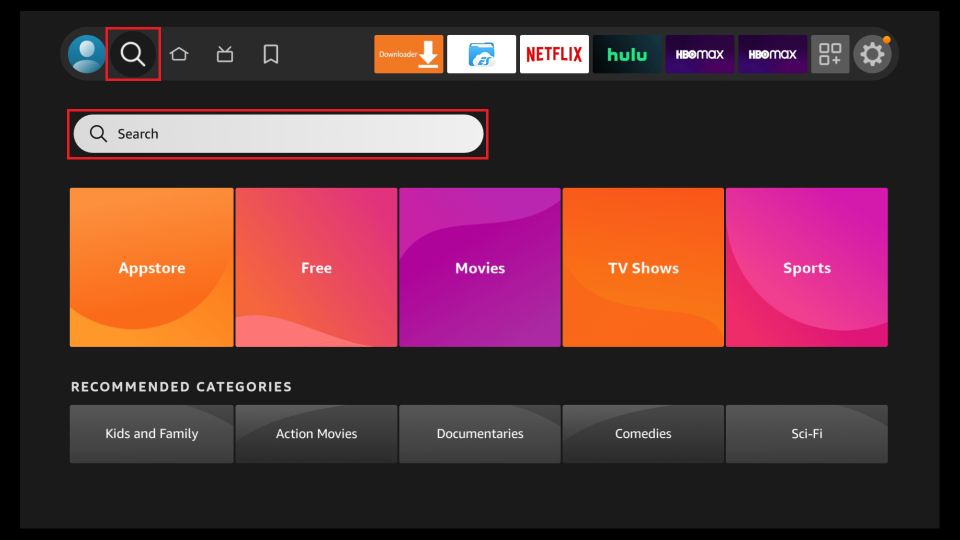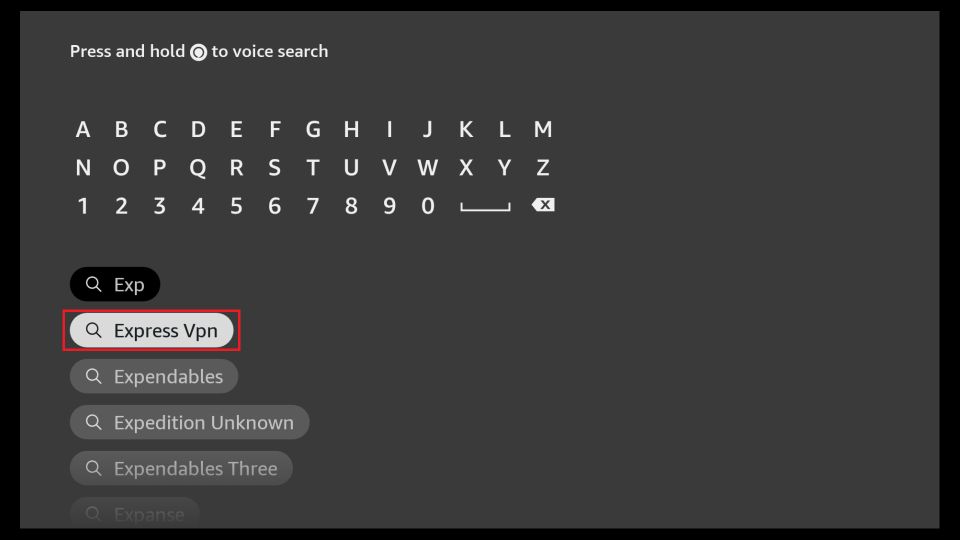 Click the ExpressVPN icon on the following window.

Click Download or Get on the next window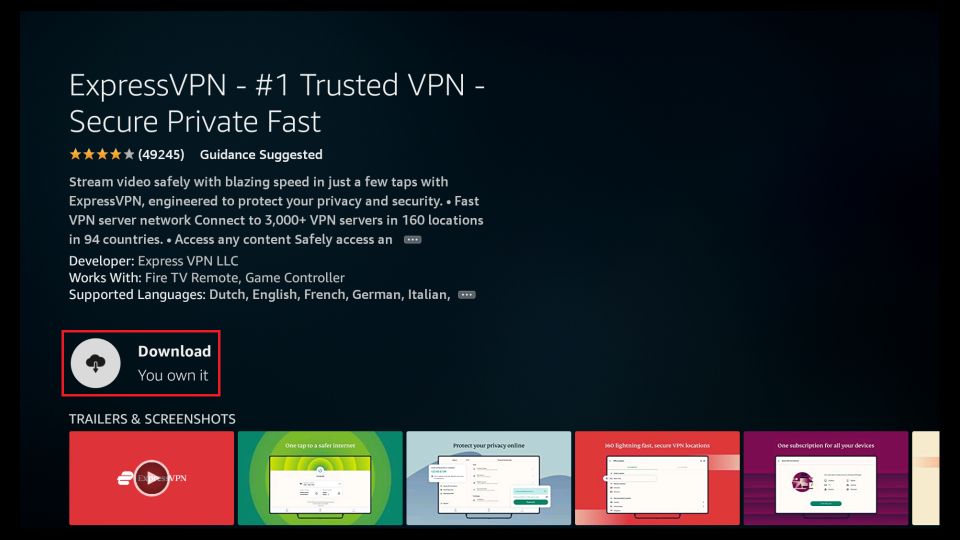 Step 3: Open ExpressVPN once you have downloaded it. Sign in with your account.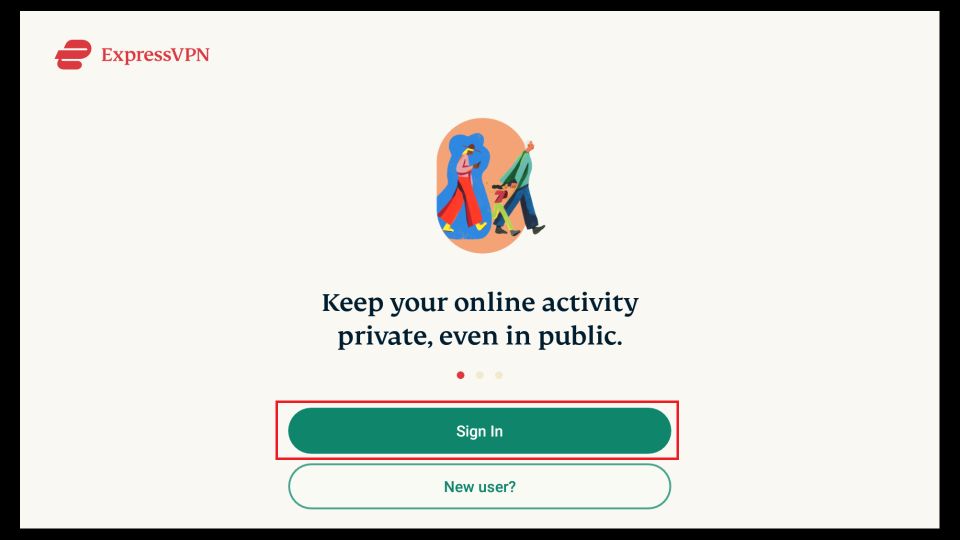 Step 4: Choose a server and click the Connect/Power button

Put your mind at ease now! You have successfully secured your streaming activities with ExpressVPN.
Overview of AstonCine
Are you excited to see what to expect from AstonCine? Let me give you a detailed overview of the app. But before that, I'll show how to move AstonCine on the front home tab of Your Apps & Channels.
Long-press your FireStick remote's Home button to open the quick navigation menu. When it appears, choose Apps.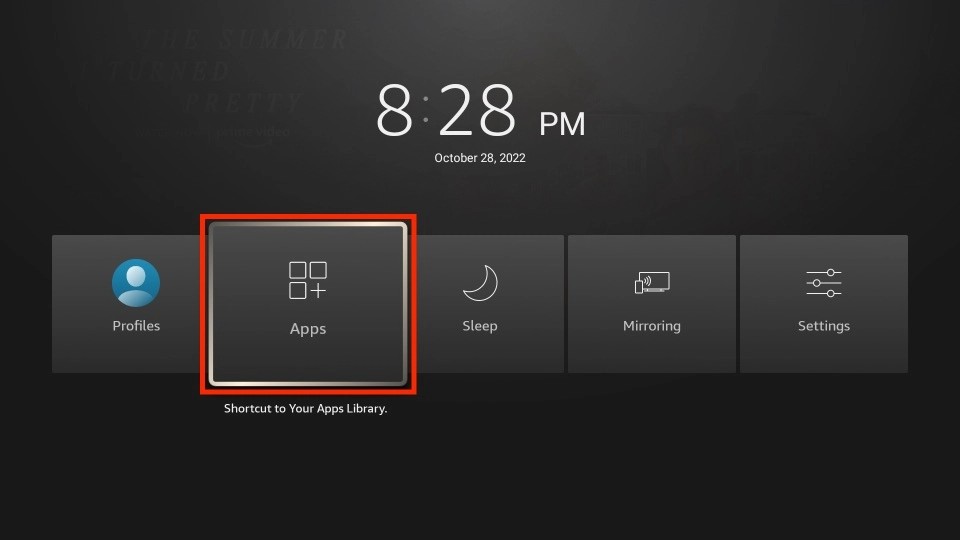 Hover on the AstonCine app icon and select the Options button on your FireStick remote. Then choose Move.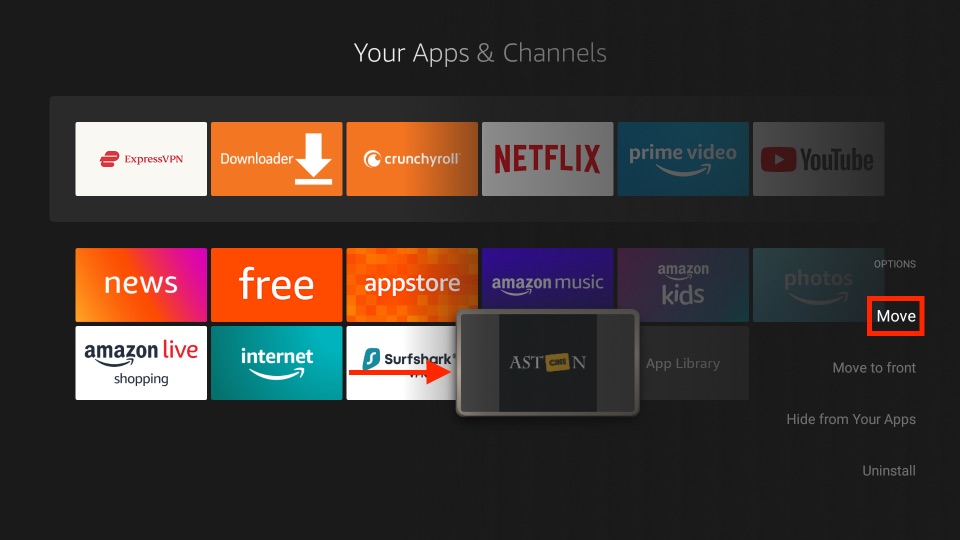 Drop the AstonCine tile on the first row of Your Apps & Channels screen so you can easily access it via the home screen.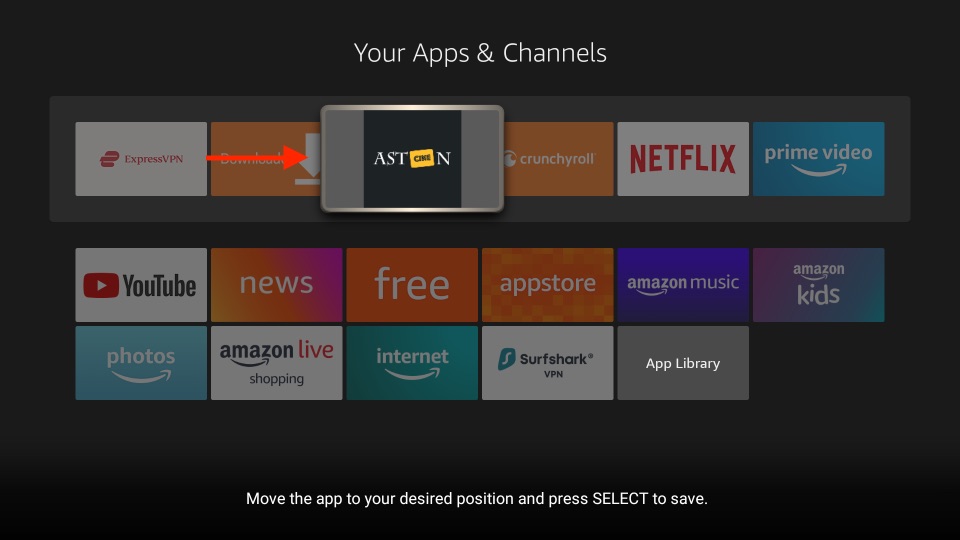 Open AstonCine.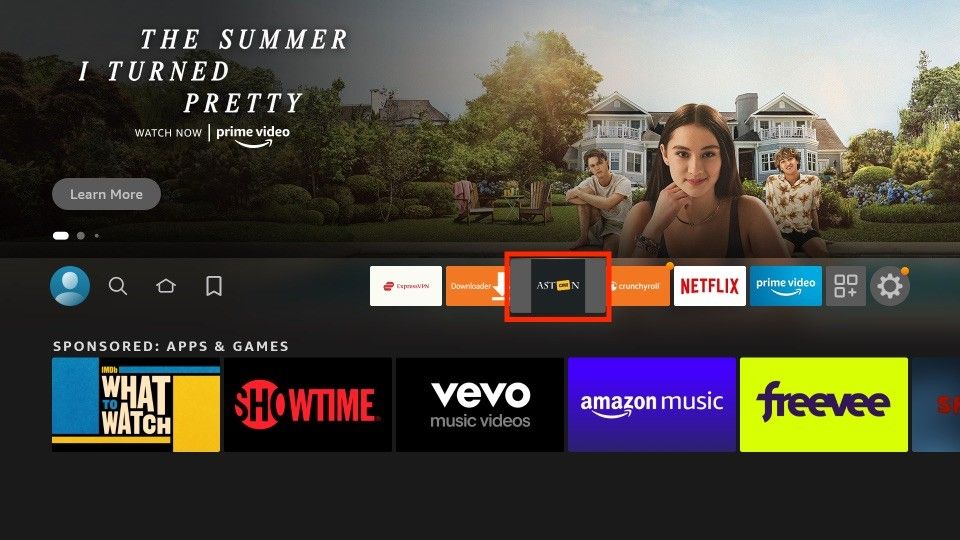 Choose Get Started.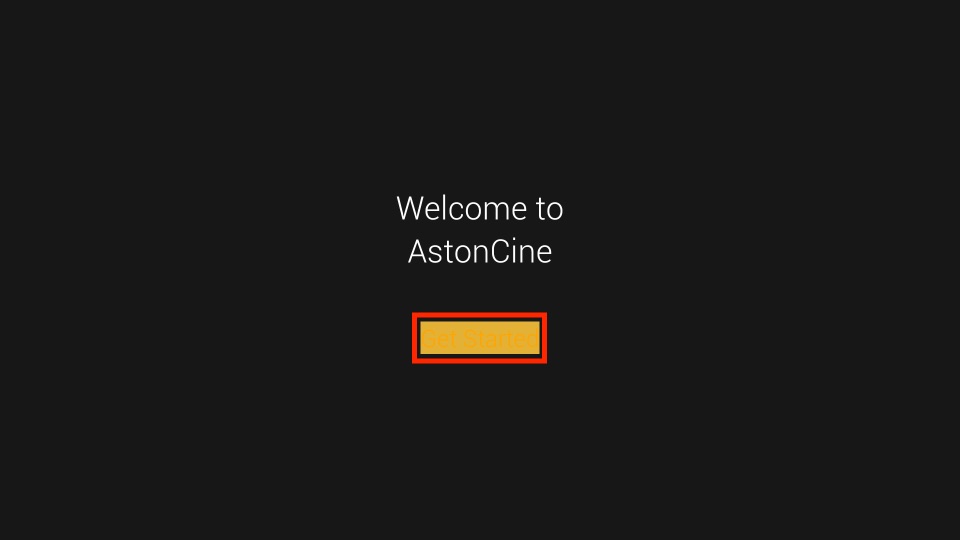 Select your language to set the default language of AstonCine. Click DONE.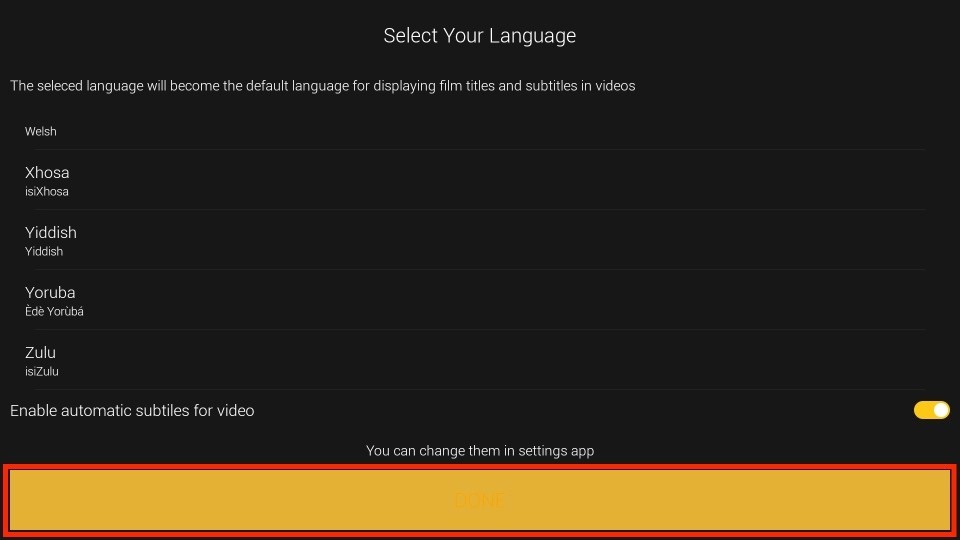 Next, AstonCine will ask you to select your device type. Choose the second logo.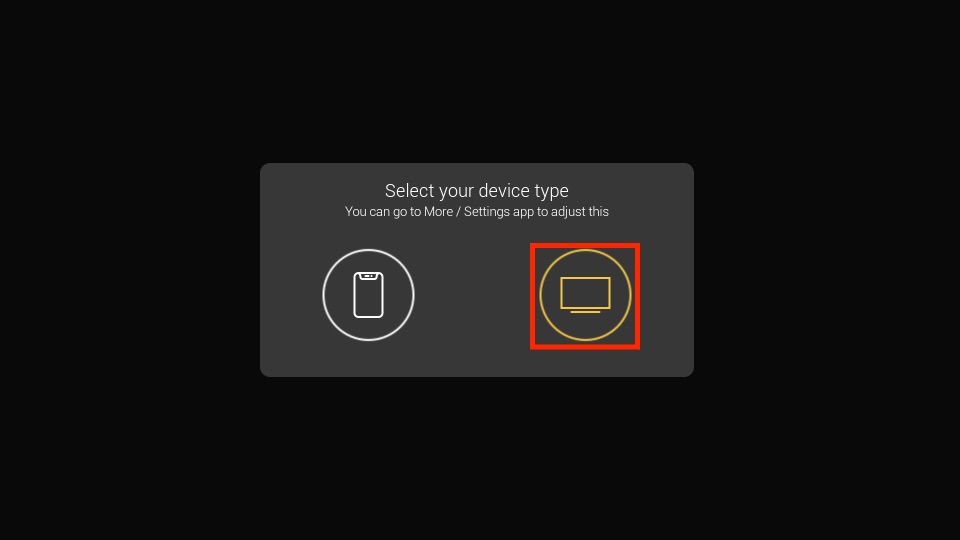 After that, AstonCine will ask you to allow access to your photos and videos; click OK.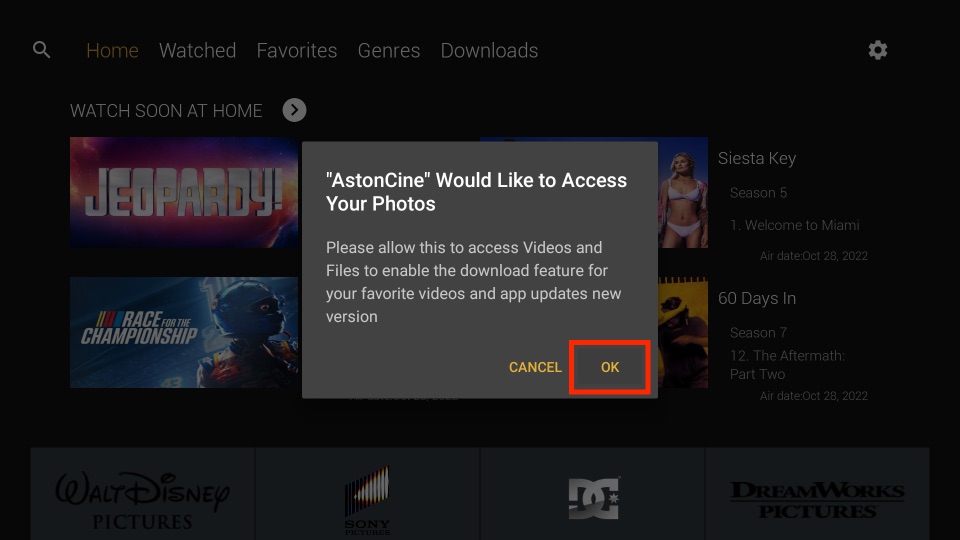 Choose Allow on the prompt at the bottom of your screen.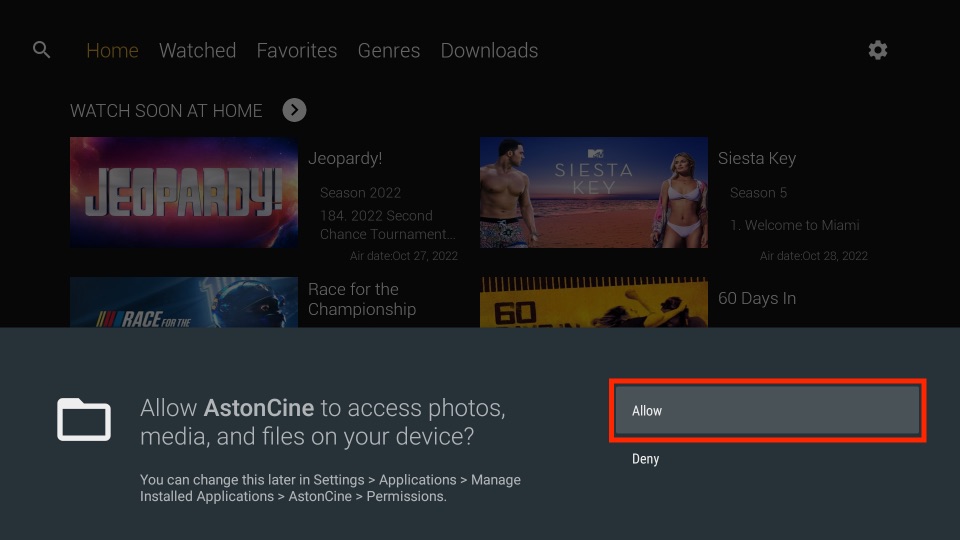 You'll land on the Home tab of AstonCine! Here, you'll see multiple sub-sections filled with movies and TV shows. Scroll down to discover more!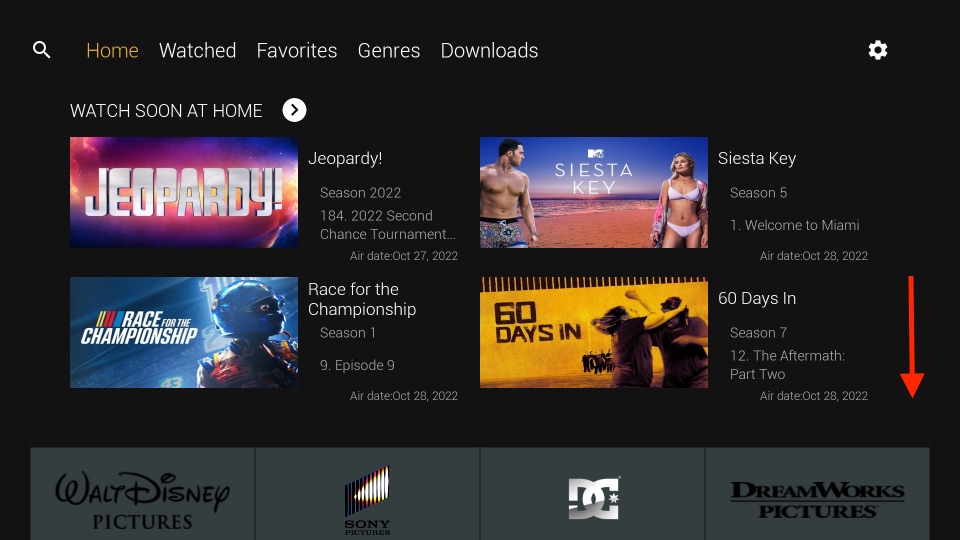 Next, you'll see collections of different movies and TV shows compiled together. You can easily access many movies by choosing a relevant collection.
To check out your AstonCine watch history, open the Watched tab. Here, you can filter your watch history by TV shows or movies.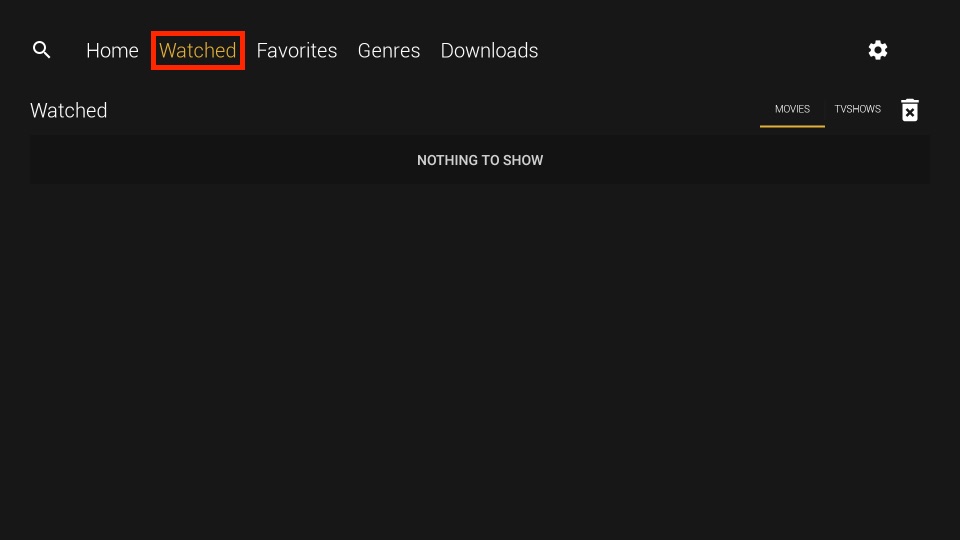 Next up, we have the Favorites tab. Inside Favorites, you'll find the list of TV shows and movies you have favorited to watch later.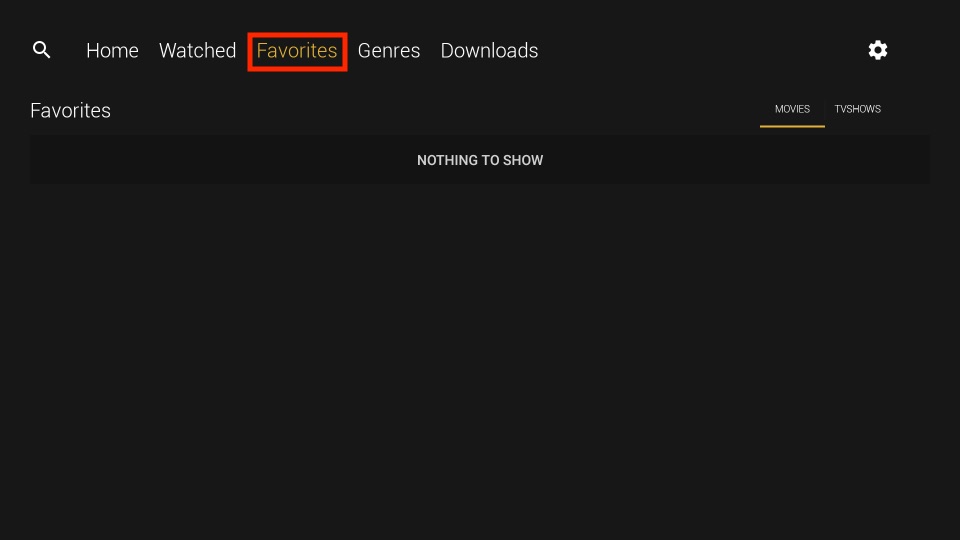 Are you looking forward to exploring shows and films according to genres? Open the Genres tab. Inside, the genres are divided into two categories, Genres of Movies and TV shows.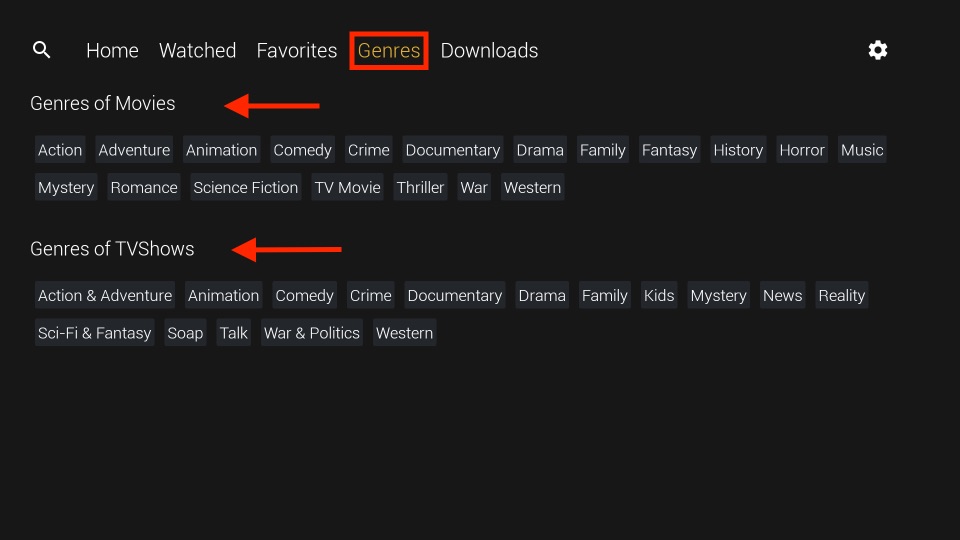 To check out the TV shows and movies you have downloaded on AstonCine, go to the Downloads tab. Here, you'll find everything you have downloaded on the app.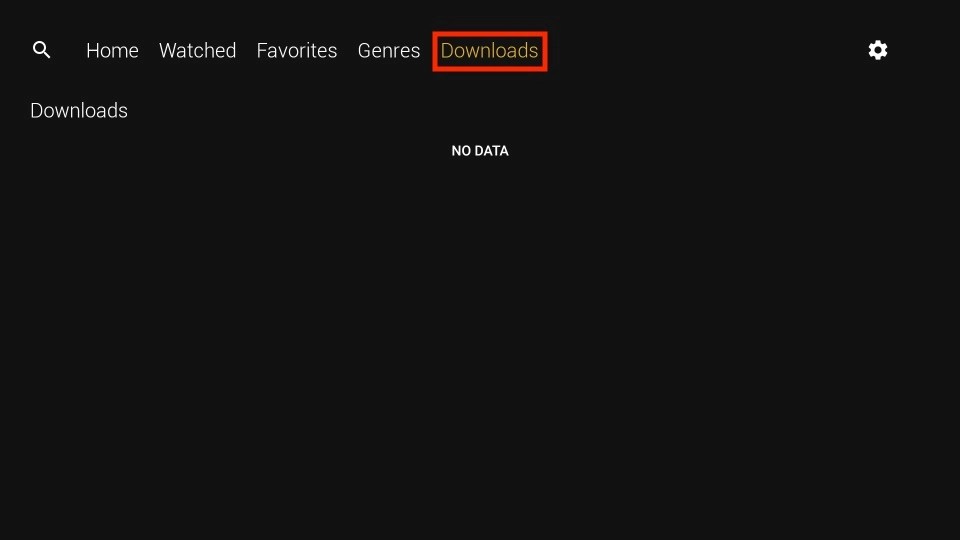 Want to find a beloved movie or a TV show from your childhood? Select the Search icon on your screen's top left side.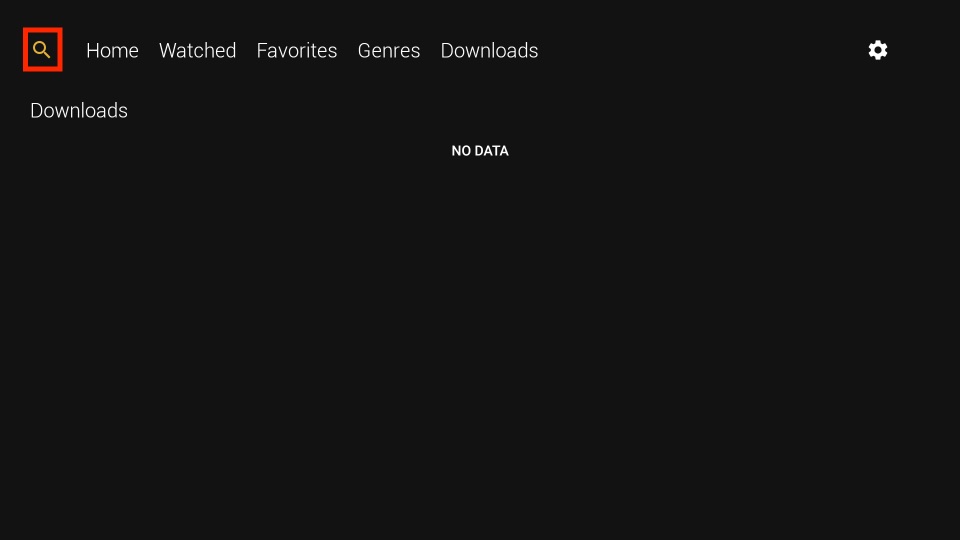 Choose the Enter movie, tv show, person input box. Also, you can tweak the advanced search features by picking a type, setting a year, and choosing genres to narrow your search.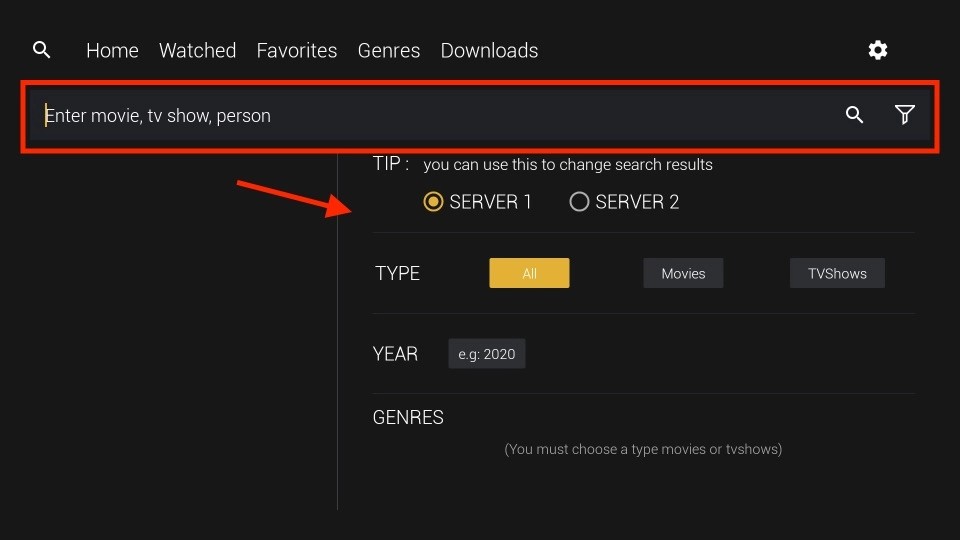 Enter the search terms of movie/TV show/person and click Next.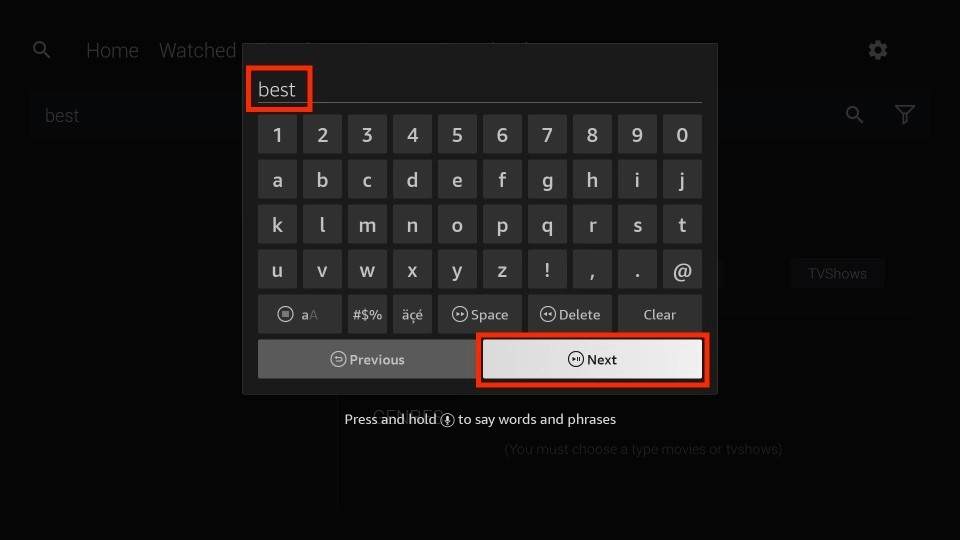 And within a few seconds, you'll see the search results matching your input.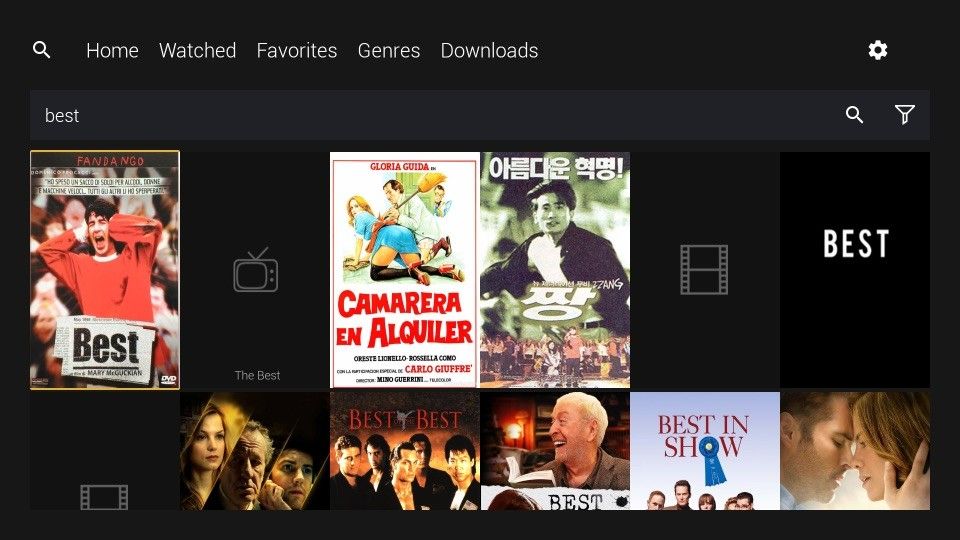 Connect Real Debrid With AstonCine
Real Debrid is a multi-host provider that provides premium links to TV shows, movies, documentaries, and more. You can learn all about the service, how to purchase it, and more on our dedicated Real Debrid guide.
And here's how you can connect Real Debrid with AstonCine:
1. Select the Settings Gear icon on your screen's top right side.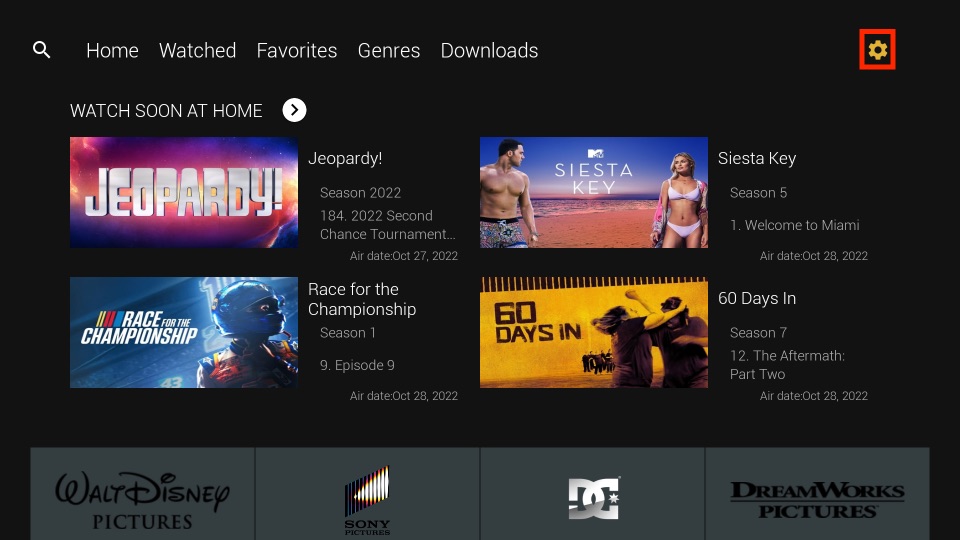 2. Scroll down and choose Real Debrid.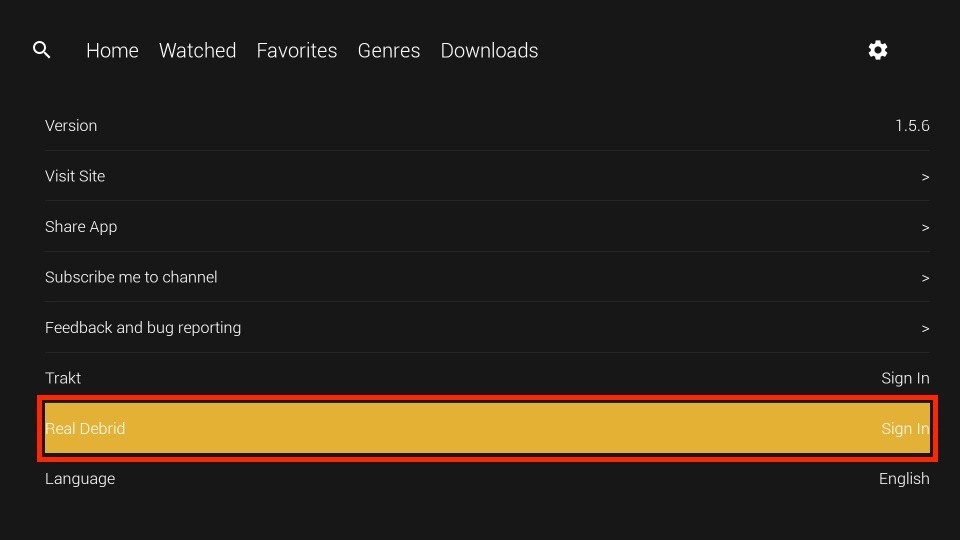 3. On your phone/tablet/PC, open a web browser and visit https://real-debrid.com/device.
Enter the code, log into your Real Debrid account and follow the instructions to complete the integration.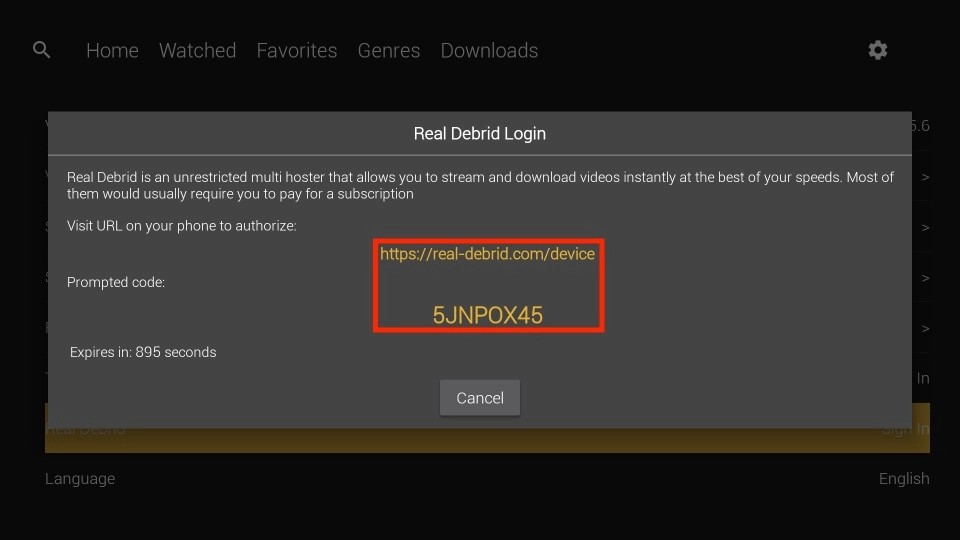 4. The dialogue box will disappear on success, and Real Debrid will show Sign Out instead of Sign In.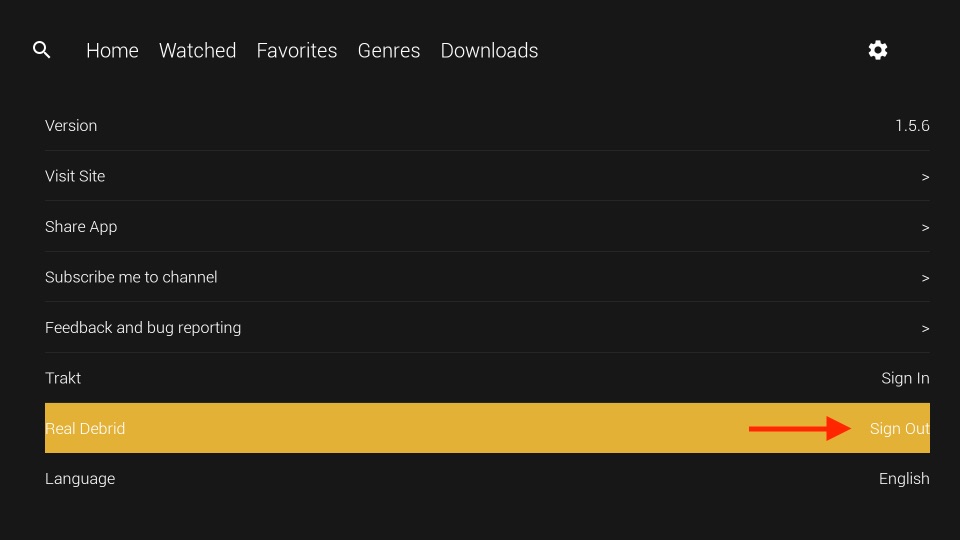 Hurray! AstonCine is now connected to your Real Debrid account.
Integrate Trakt With AstonCine
Trakt lets you sync and track your streaming history, downloads, data, and more across supported platforms.
And luckily, AstonCine supports Trakt integration. So before I show you how to connect your Trakt account with the app, here's our detailed Trakt guide.
All set with Trakt? Use the steps below to hook your account with AstonCine:
1. On the Settings page of AstonCine, choose Trakt.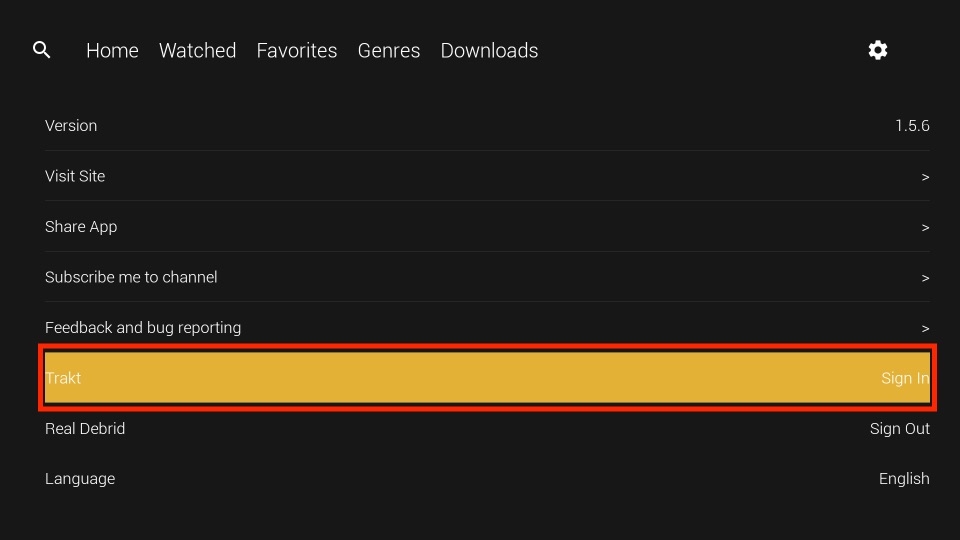 2. Visit https://trakt.tv/activate using your phone/PC/tablet on a modern web browser. Enter the code, sign in to Trakt if you aren't, and follow the on-screen instructions to finish the setup.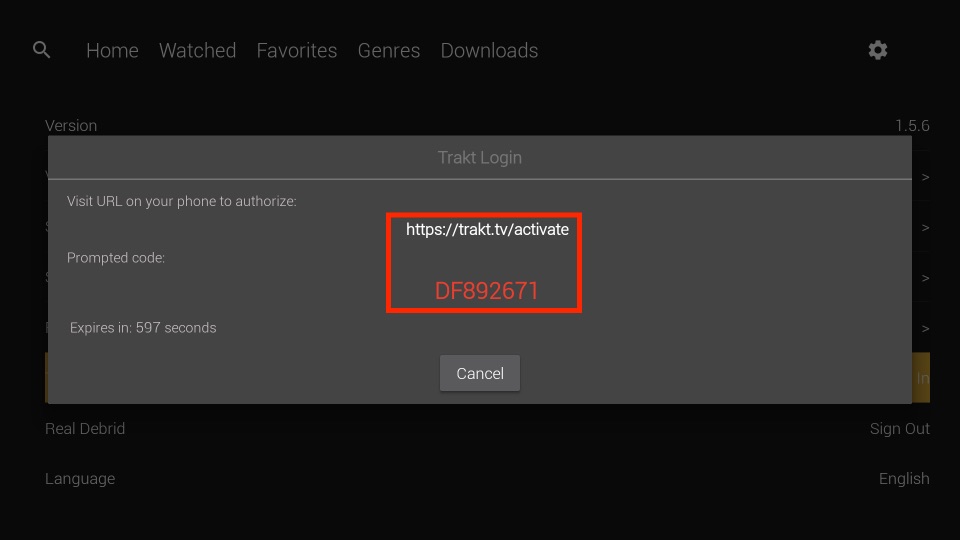 3. On success, you'll see the Trakt Syncing dialogue box.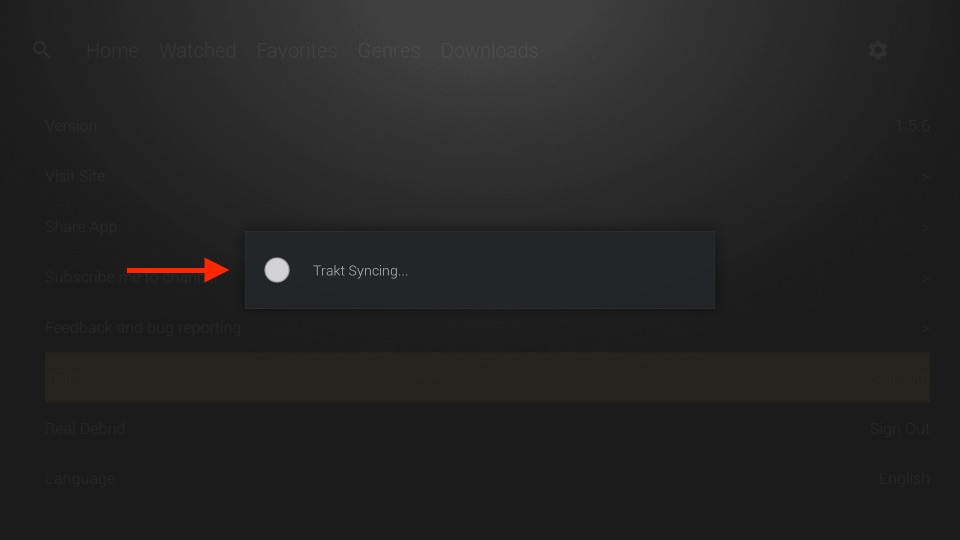 Congratulations! Your Trakt account is now synced with the AstonCine app.
Wrap Up
AstonCine is one of your best bets to stream free movies and TV shows on FireStick. In this article, I showed you how to install AstonCine FireStick, how to use it, connect services like Trakt and Real Debrid, and more. If you have any questions, let me know by commenting down below.
Related: