In this tutorial, you will learn to install Kodi 20 Nexus and Kodi 19 Matrix on FireStick. It just takes a few minutes to get Kodi. The methods outlined here work on Fire TV Cube, FireStick 4K, and other Fire TV devices.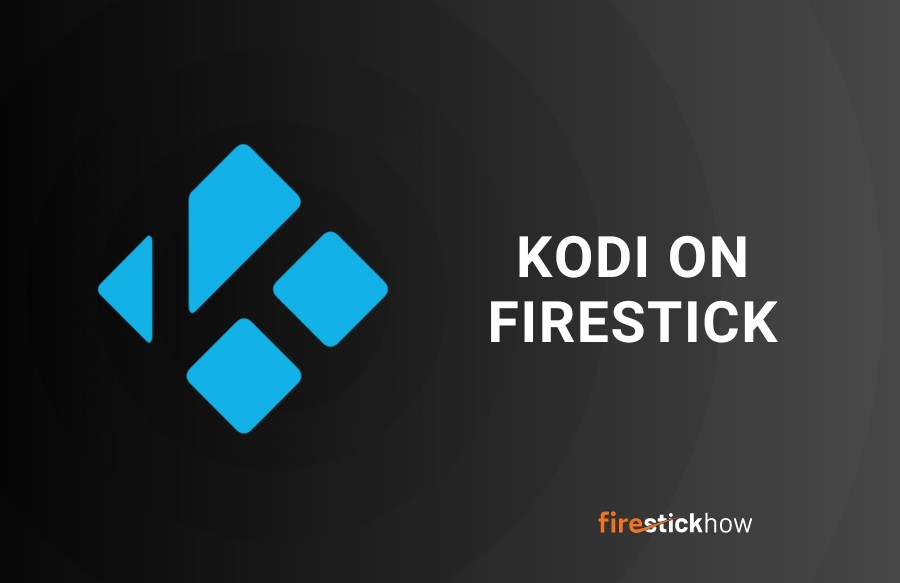 Amazon FireStick is probably the most popular media device currently. This uncomplicated little gadget quickly connects to any TV with an HDMI port and gives you access to a wide range of streaming platforms, including Kodi.
Kodi gives you more streaming choices than any other service, such as Hulu, Netflix, or even Amazon Prime. What's even more exciting is that most of what you want to watch is free. That is one of the biggest reasons why Kodi is so incredibly popular. Install Kodi is a.k.a jailbreaking FireStick.
Kodi is no longer available on the Amazon Store. While many popular stores, such as Google Play Store and Microsoft Store, continue to host Kodi, you must install it manually on your FireStick. That's what we are going to do now. We are going to sideload Kodi on FireStick. Keep reading!
Attention FireStick Users: Read before you continue
Your government and ISP are probably monitoring your streaming activities. You will likely get into serious legal trouble if caught streaming copyrighted videos on your FireStick. Your IP address 3.17.249.235 is exposed to everyone. Therefore, I strongly recommend getting a trusted VPN for FireStick and hiding your online identity.
I use ExpressVPN on all my devices as it is the most reliable, secure, and fastest VPN. Enjoy effortless installation on any device and a 30-day money-back guarantee. Plus, when you sign up for the annual plan, you'll get 3 months free. Don't miss out on the peace of mind and online security ExpressVPN provides.
Read: How to Install & Set up the best VPN on FireStick.
How to Install Kodi on FireStick
I will demonstrate multiple methods to install Kodi on FireStick. But first, I will start with my favorite method, which involves the Downloader app. I prefer this method better than the others because Downloader is one incredibly easy-to-use sideloading app.
Part 1: Set Up Your FireStick to Allow Kodi Installation
This is an essential part. You cannot install Kodi or any other third-party apps without taking care of this.
To set up FireStick, you install the Downloader app and enable it for sideloading. Follow these quick instructions:
1. On the home screen of FireStick, select Find and click Search.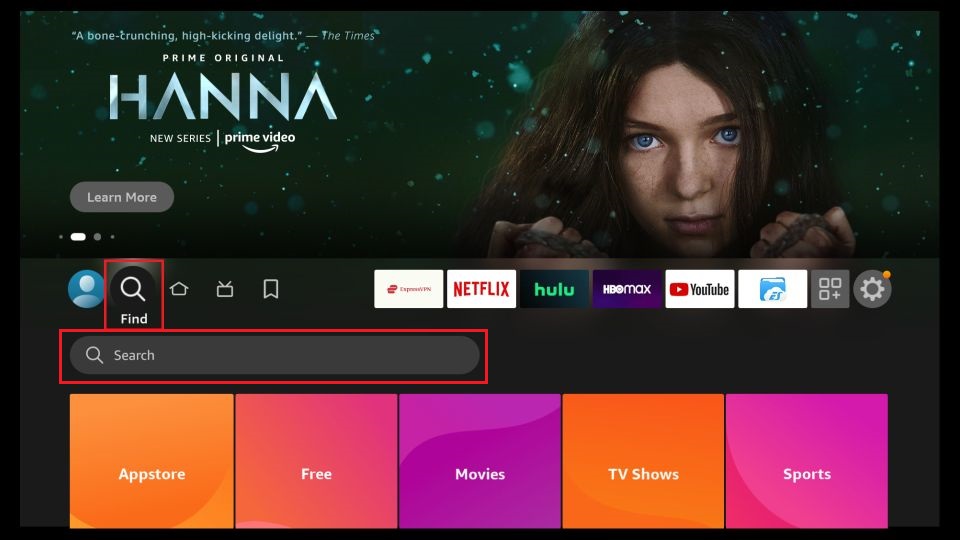 2. Type and search for Downloader and install the app by following the onscreen instructions.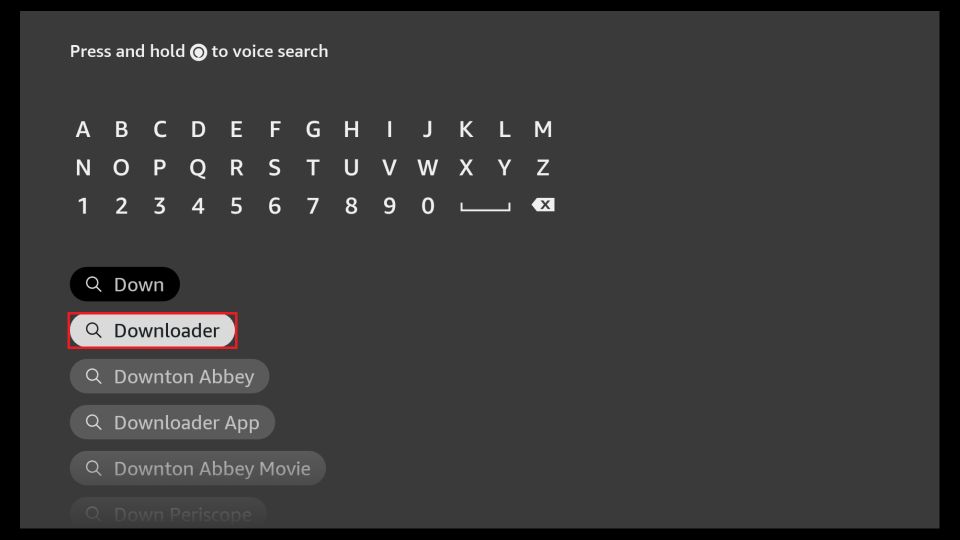 3. Select Settings > My Fire TV on the FireStick home screen.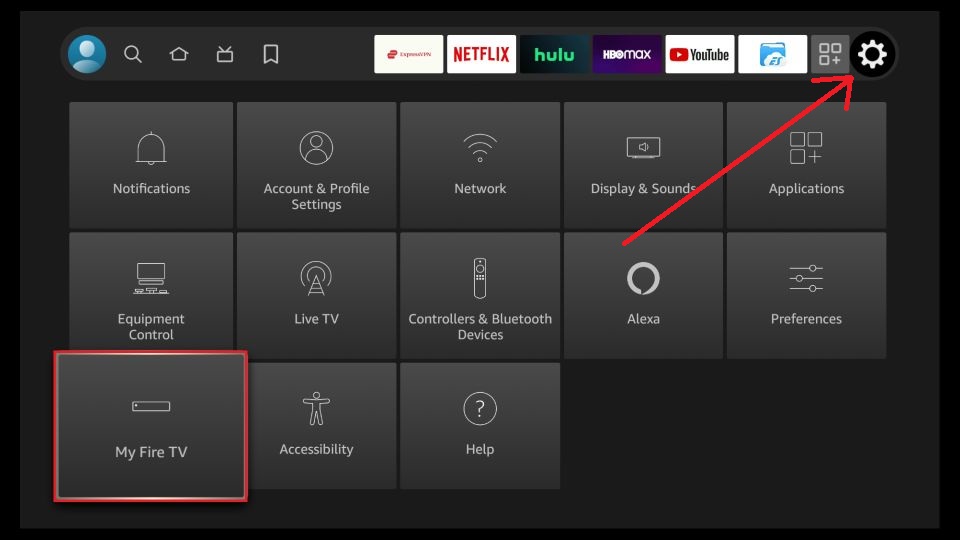 4. Click Developer Options.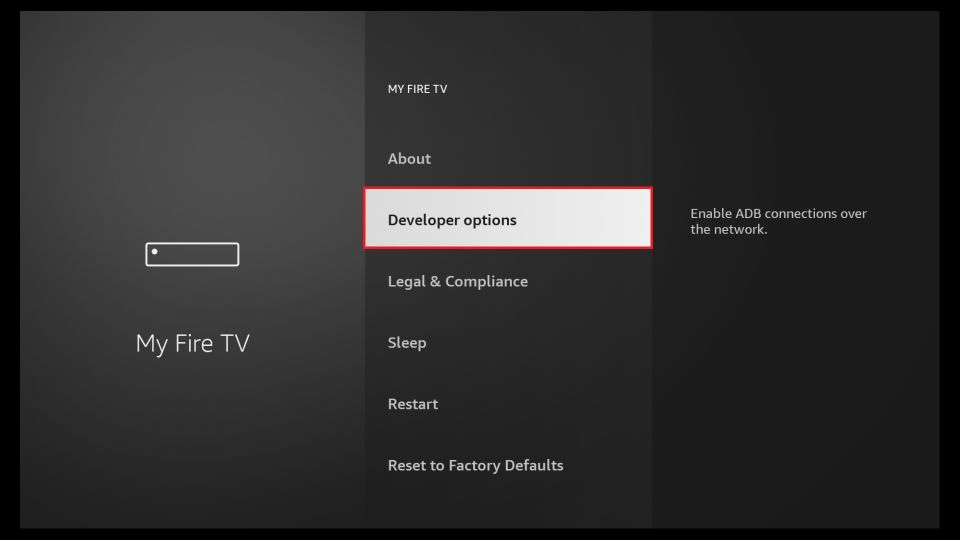 5. You either see Apps from Unknown Sources or Install Unknown Apps.
If it is Apps from Unknown Sources, click it and turn it ON (and ignore step 6). If it is Install Unknown Apps, click it and go to step 6.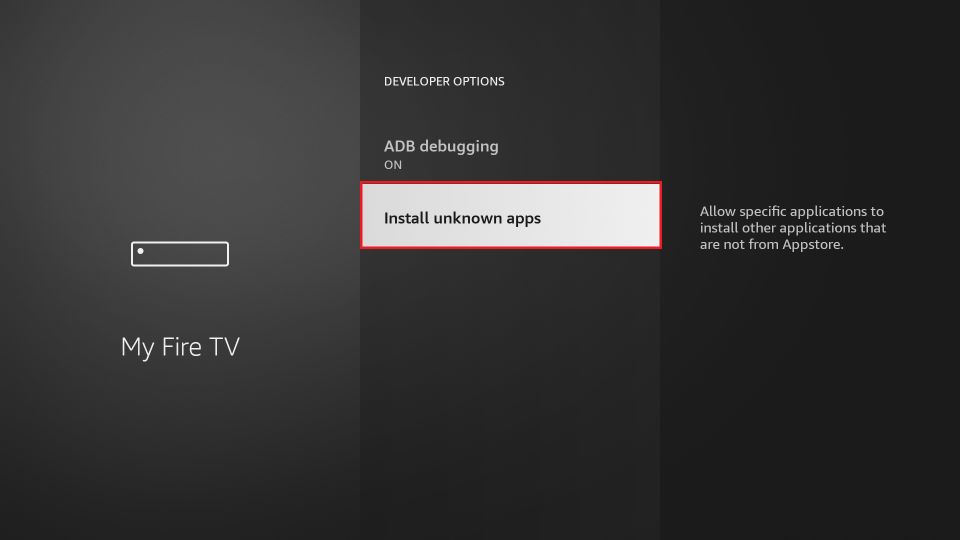 6. Click and enable Downloader.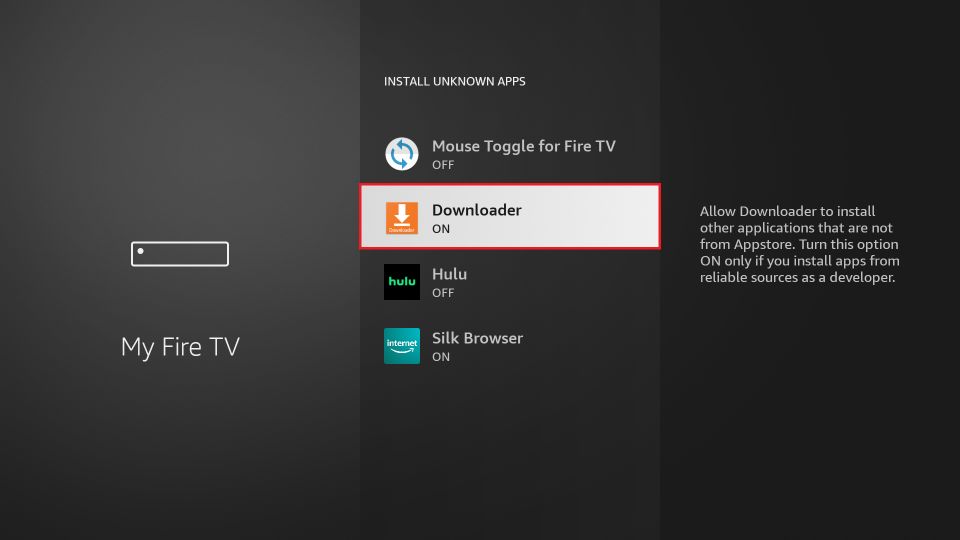 You are now ready to install Kodi.
Part 2: Install Kodi on FireStick
Now that you have set up FireStick let's install Kodi.
1. Click the Apps icon on the home screen (highlighted in the image below).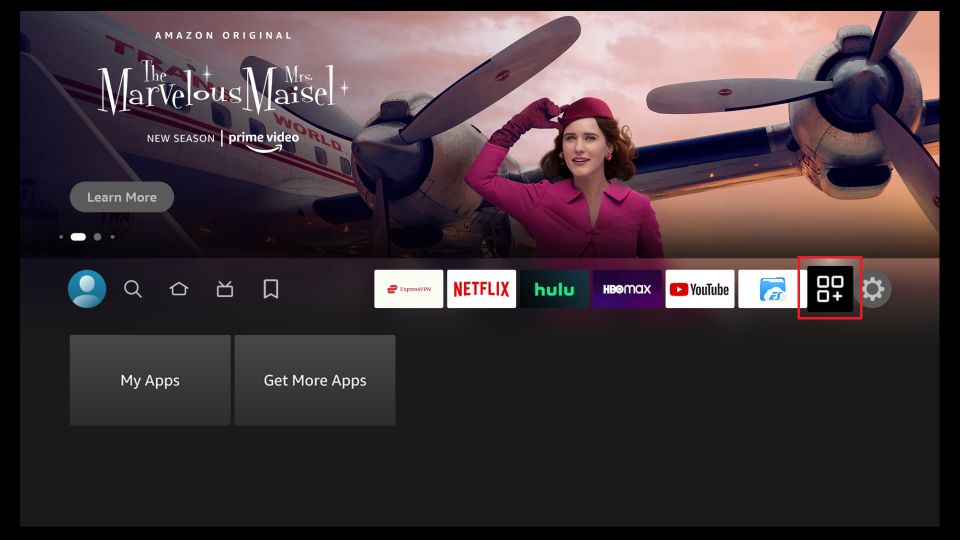 2. Open Downloader.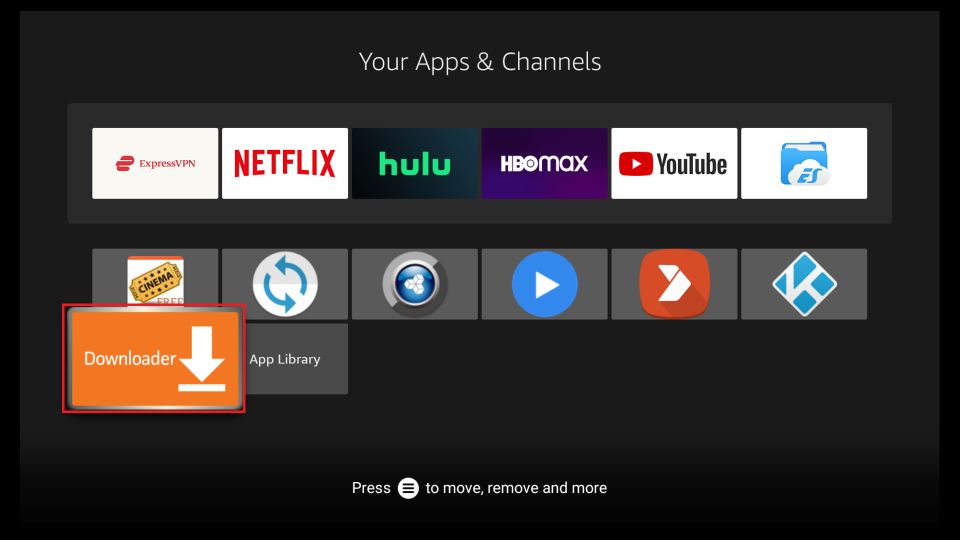 3. On the Downloader home screen, click the URL field/search box on the right.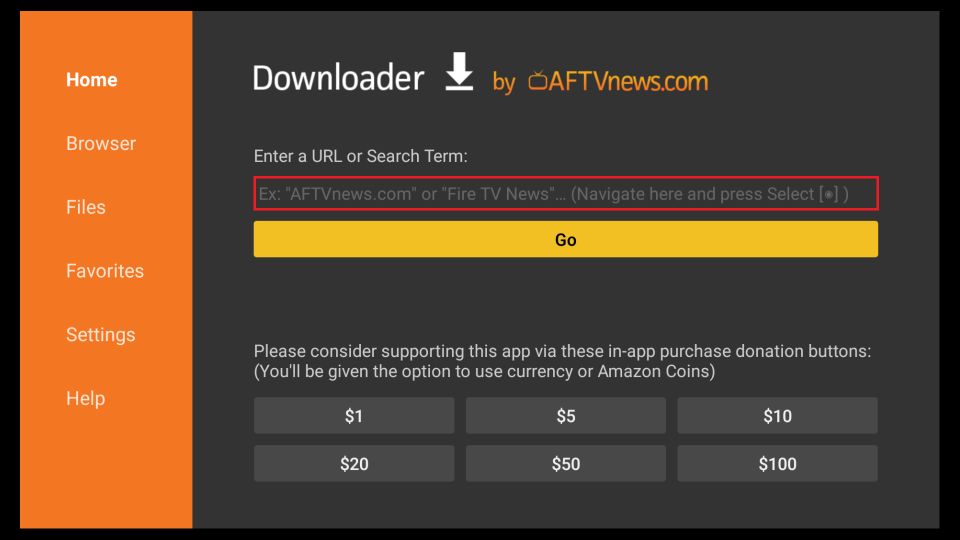 4. Type in firestickhow.com/kodi and click GO.
If you want to install Kodi 19 Matrix, enter the URL firestickhow.com/kodi19
Note: FireStickHow.com does not host the Kodi APK. This link redirects and downloads the APK from an external source.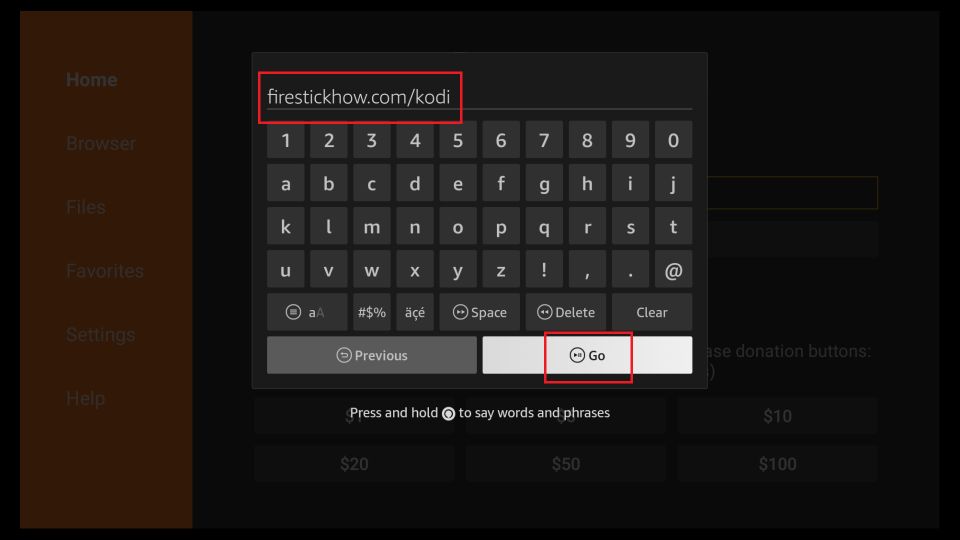 5. Allow the Downloader app to download the Kodi APK on FireStick. This may take a minute or two.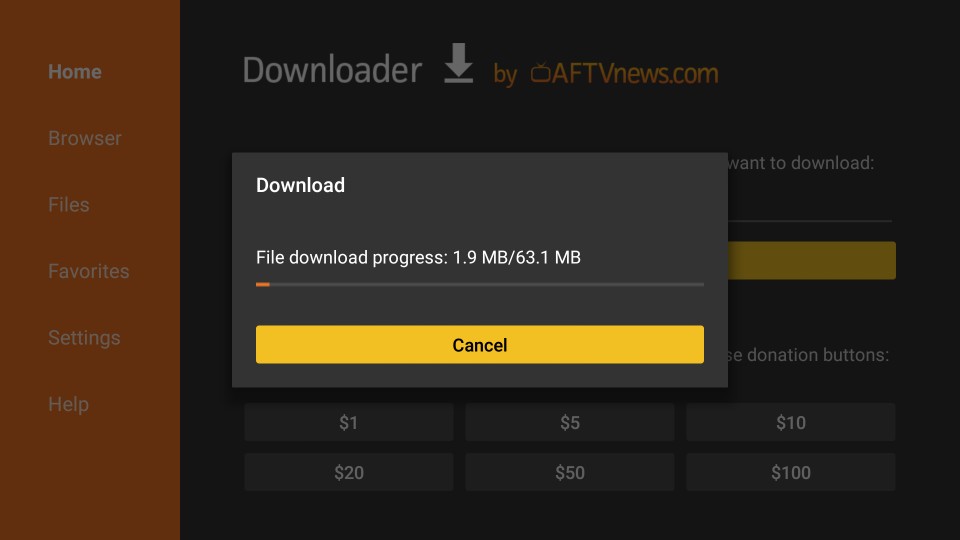 6. Scroll down to the bottom right of the next window and click Install.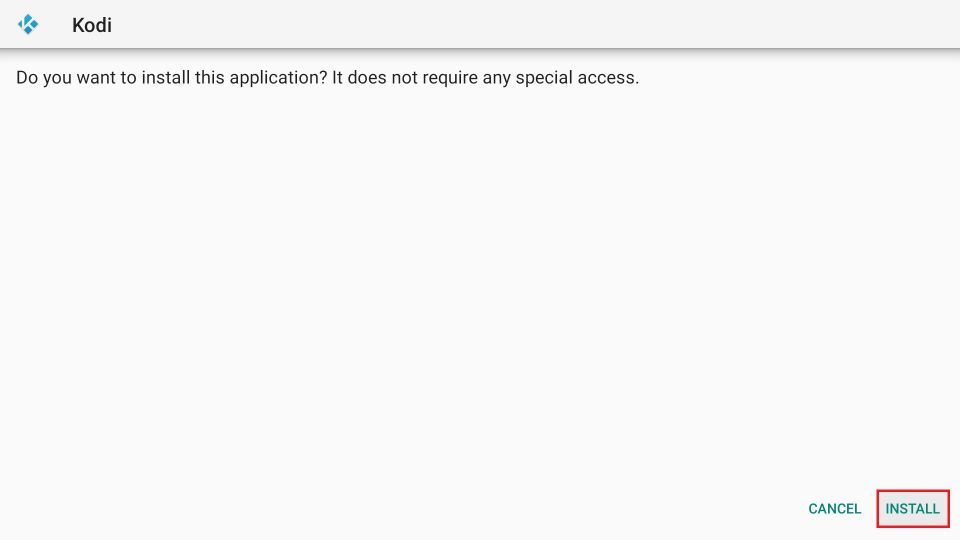 7. When Kodi has been installed on FireStick, click OPEN to run it. If you want to use it any time later, click DONE.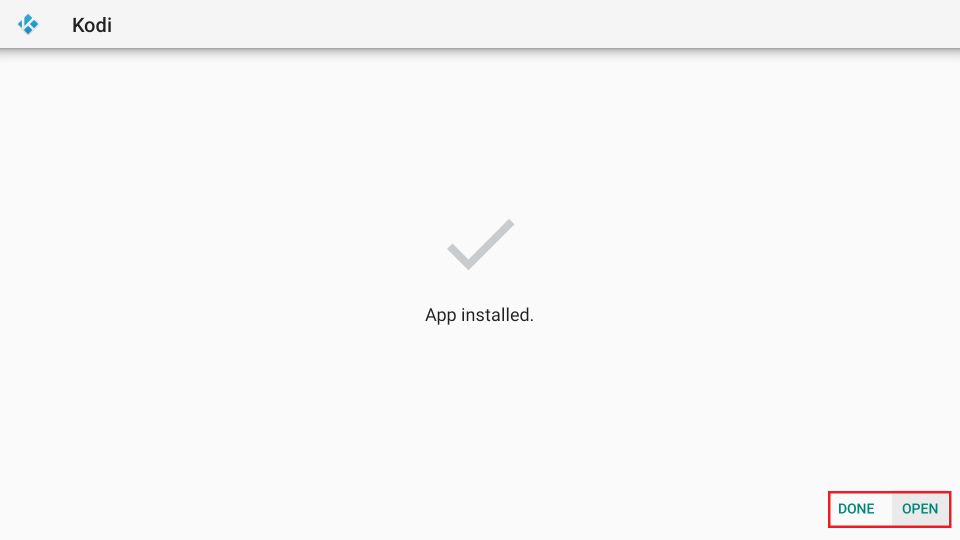 How to Start Using Kodi on FireStick
Great! So, you have finally installed Kodi on FireStick and are ready to explore the streaming world without any boundaries. That's true. With Kodi, there are limitless streaming opportunities.
However, before you start streaming on FireStick through Kodi, I would like to draw your attention to something extremely important. Know that all your Kodi streaming activities are visible to your ISP as well as your Government. You could get involved in major legal hassles if you are caught watching licensed/copyrighted content such as free TV Shows, Movies, etc.
I have excellent news for you, though. You can now watch all you want, whenever you want, without having to remain constantly worried that someone might be watching. All you need is a trustworthy VPN service that will hide all your streaming activities from ISP, Government, and other entities. A VPN will help you maintain your online privacy. At the same time, it will help you avoid Internet throttling and also let you bypass geo-restrictions.
Please note that we do not condone any practices that infringe copyright laws. Such infractions must be avoided. However, we also want to ensure you stay clear of legal troubles and maintain your privacy.
For smooth, buffer-free streaming, you need a fast VPN that does not curb your connection speed. ExpressVPN is widely known as the fastest VPN. After having used ExpressVPN for a long time, I confidently recommend it to you.
Here is how you can secure your Kodi streaming activities with ExpressVPN:
Subscribe to ExpressVPN: Click HERE to get your ExpressVPN subscription. This subscription comes with a 30-day, hundred percent money-back guarantee. In other words, if, for any unlikely reason, you do not wish to continue with ExpressVPN, you can cancel the subscription within 30 days and get a full refund. No questions will be asked.
Install ExpressVPN on FireStick: Now, what you want is the ExpressVPN app on your FireStick. You can download it from the Amazon Store. Follow these steps:
1. Choose the Find > Search option on the FireStick home screen.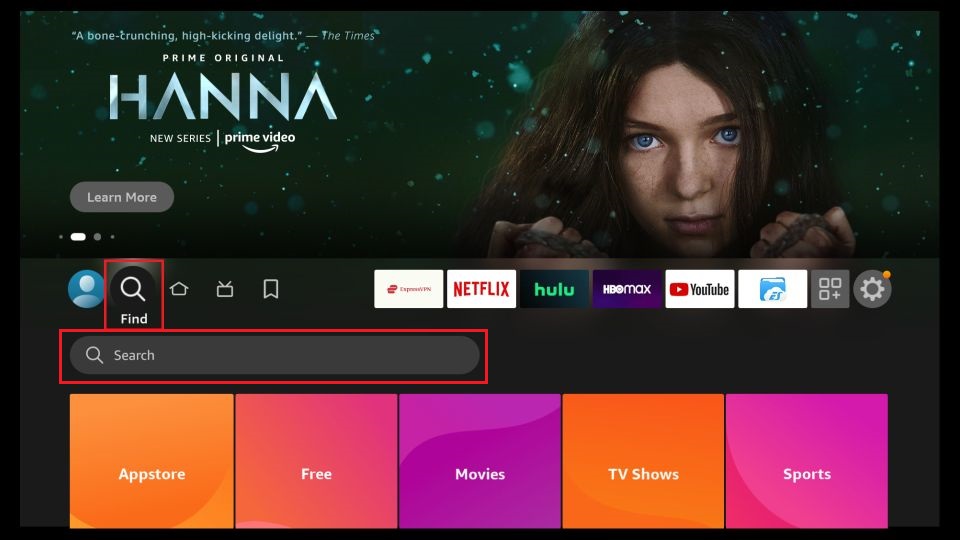 2. Click ExpressVPN when you see it in the search results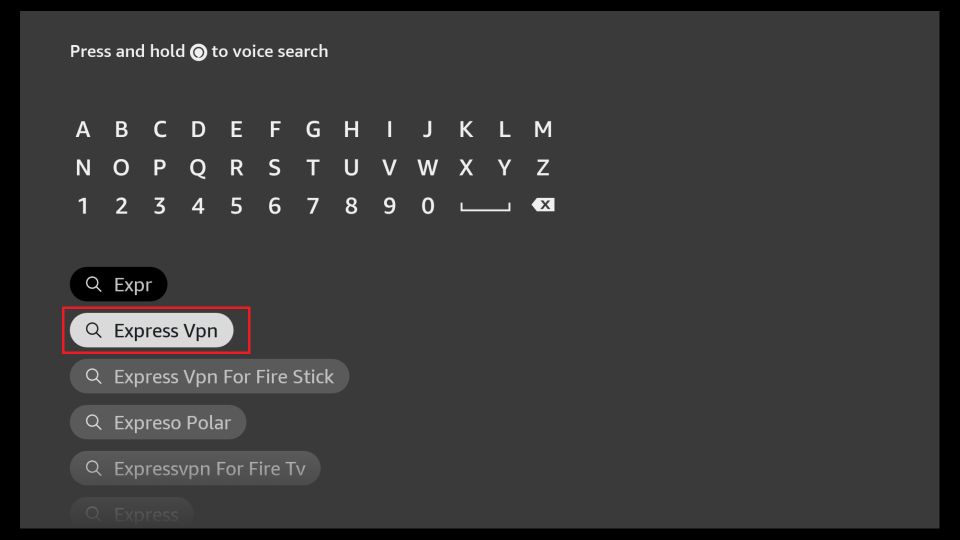 3. Click the ExpressVPN icon on the next window.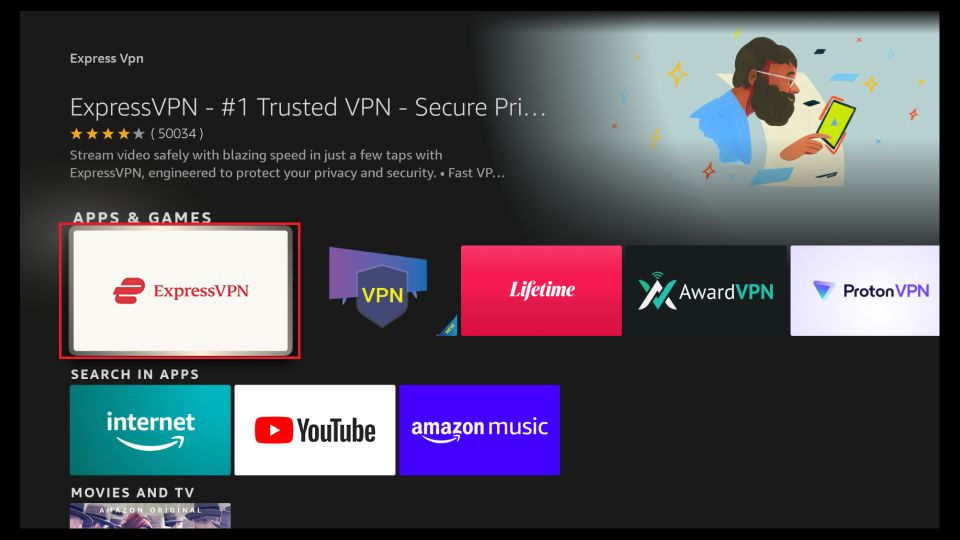 4. Now, click Download or Get when this screen is displayed.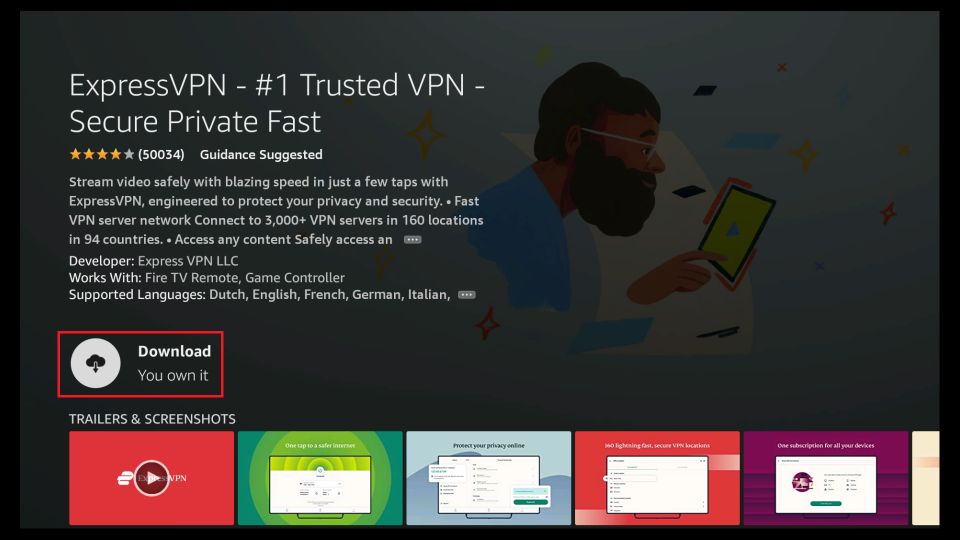 5. When the ExpressVPN app is downloaded and installed, click Open. You may also open it later from the Your Apps & Channels section.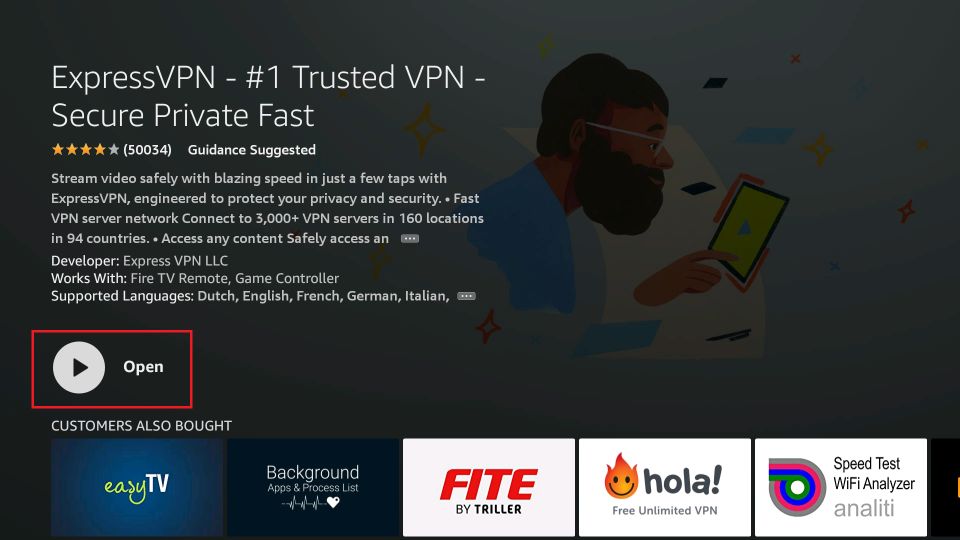 6. Enter the ExpressVPN account credentials you created during the subscription process. Click Sign In

7. Click the Connect button and connect to the ExpressVPN server. You may connect to the recommended server ExpressVPN has already chosen for you. You may also pick a server of your choice to connect to.

You have secured your connection. You can now stream safely and without any worries.
Do you remember I told you that Kodi is only a media player and does not host any content? So for online streaming through Kodi, you need addons. There are dozens of addons out there for all your streaming needs. Movies, Shows, Live TV, Sports, you can watch it all.
Here is our list of recommended addons for Kodi: Best Kodi Addons
You may want to try the following:
You may also want to try a Kodi build. A build gives a visual makeover to Kodi for a better user experience. At the same time, it gives you access to multiple addons in one place without you having to install them separately. Explore our list of Best Kodi Builds and pick the one you like the most.
Alternative Methods to Install Kodi on FireStick
If you have already installed Kodi using the primary method I have outlined above, you don't need to follow these alternative methods.
Install Kodi on FireStick via AppLinked
AppLinked is a third-party app store for FireStick and Android devices. It hosts tons of FireStick apps. In addition, it lets you install these apps from one place. First, however, you must have a working Applinked Code.
Let me show you how to install Kodi from an Applinked Code:
1. Install AppLinked on FireStick.
2. Go to FireStick Settings > Developer Options > Install Unknow Apps and enable Applinked.
Note: If your device shows Apps from Unknown Sources, click and enable it.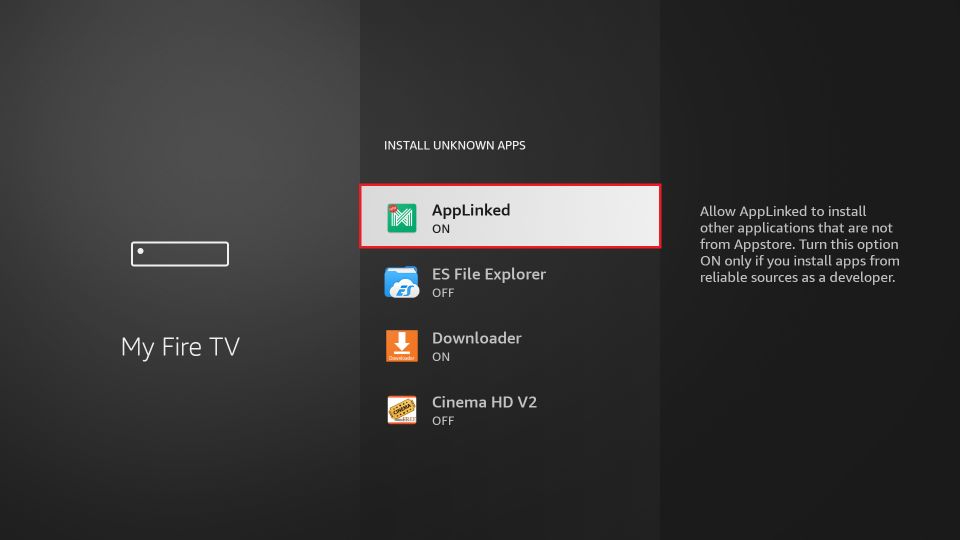 3. Open Applinked and click Add a Store.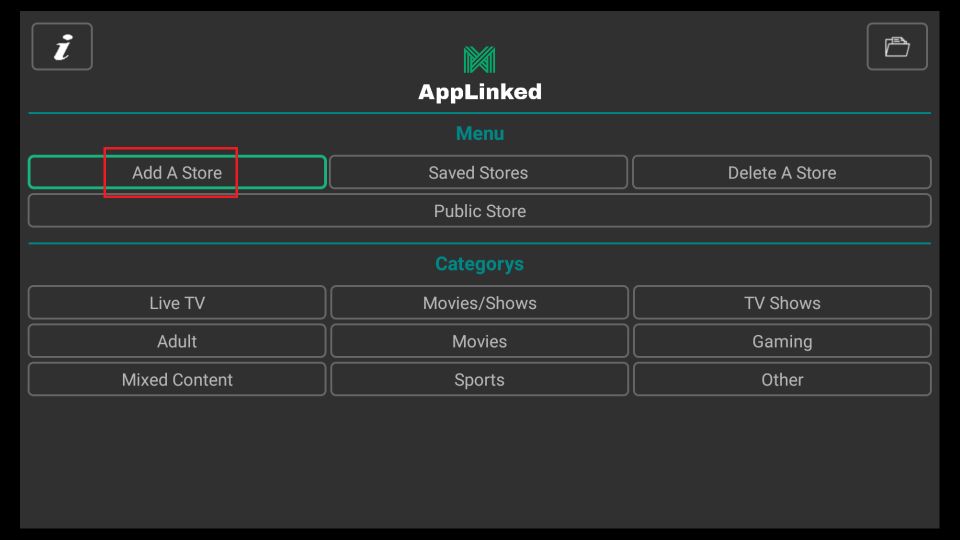 4. Click the input box on the popup.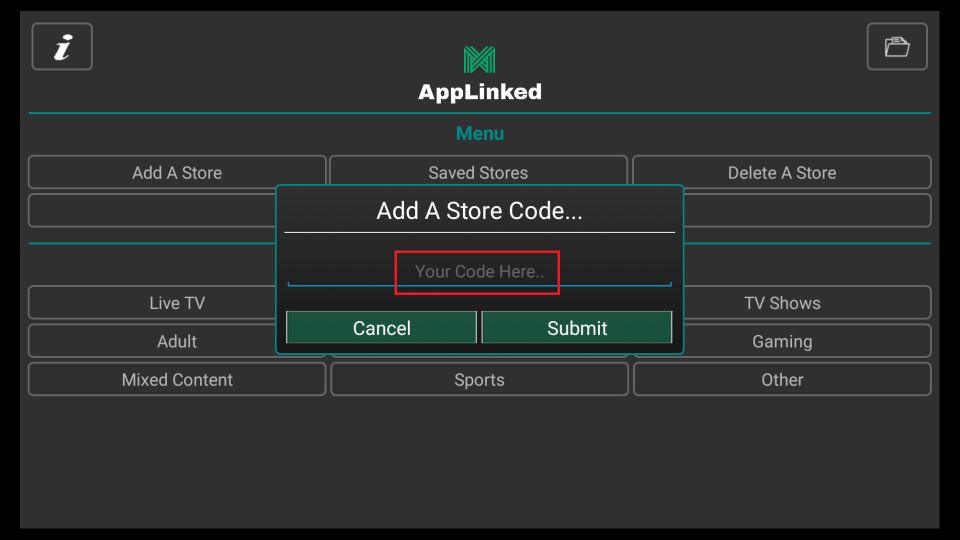 5. Type the code 4554 and click Next.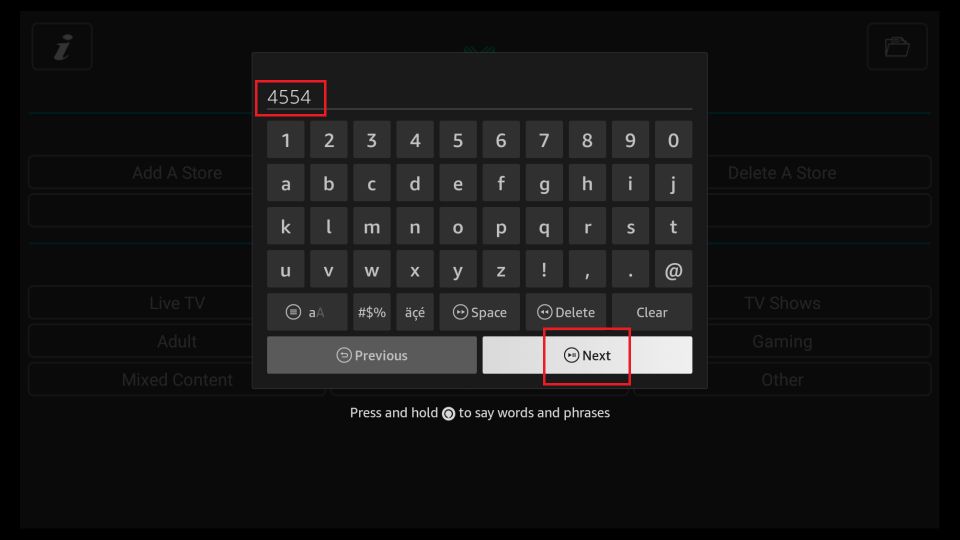 6. Click Submit.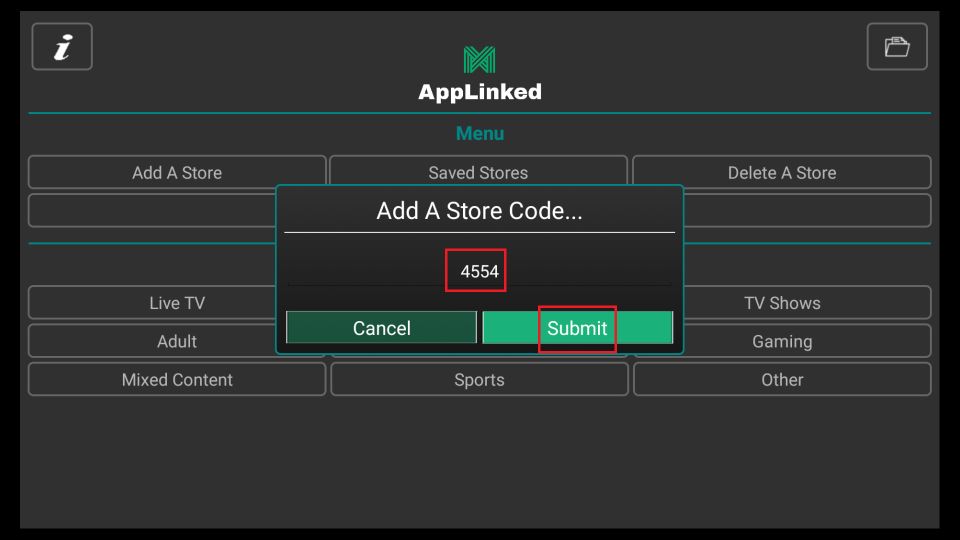 7. Click Saved Stores.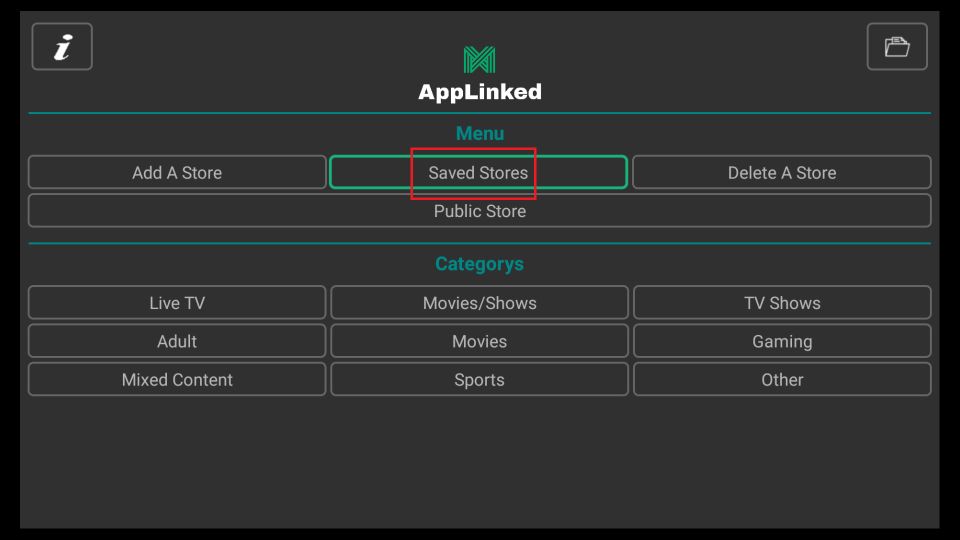 8. Choose 4554 from the dropdown and click Open.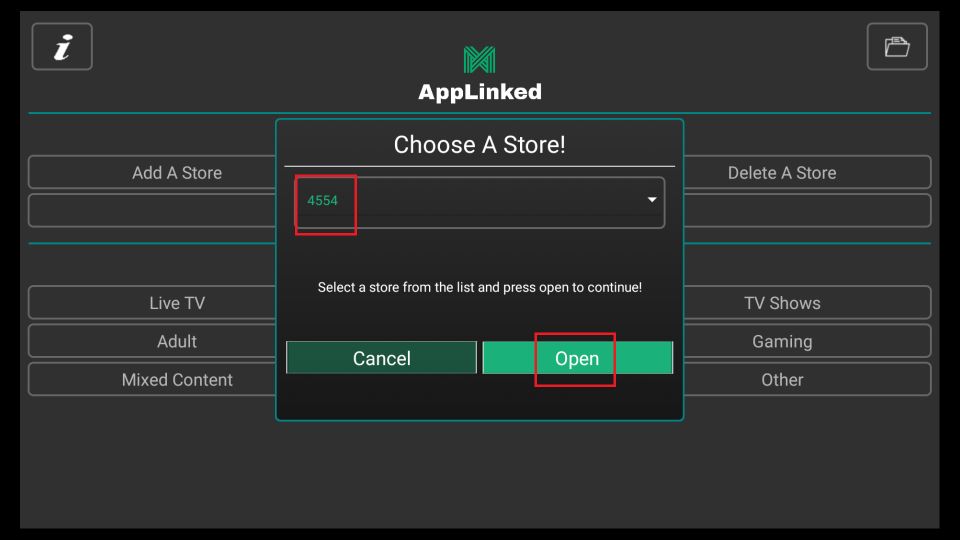 9. Click the Search box.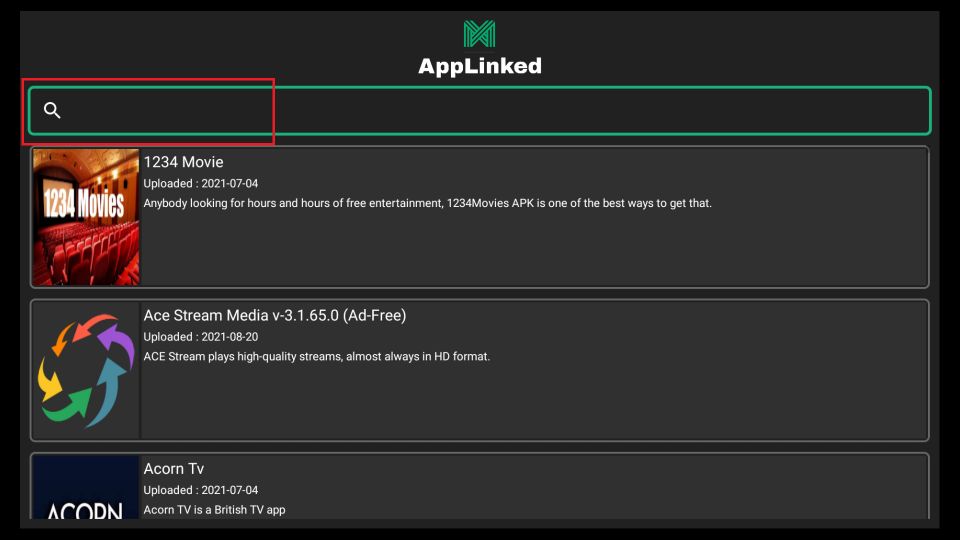 10. Type Kodi. Click Next.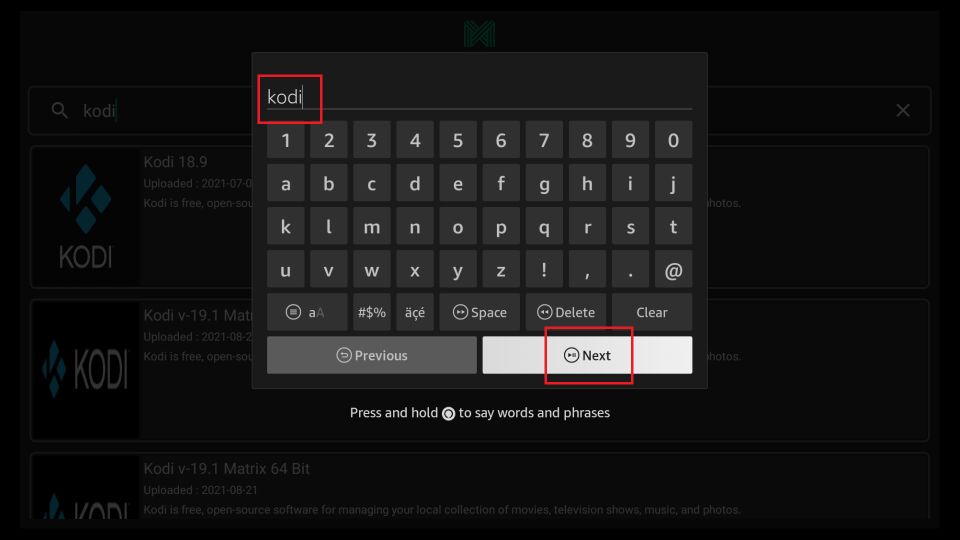 11. Click the latest Kodi version (Kodi 20) or any other version you wish to install (such as Kodi 19 Matrix).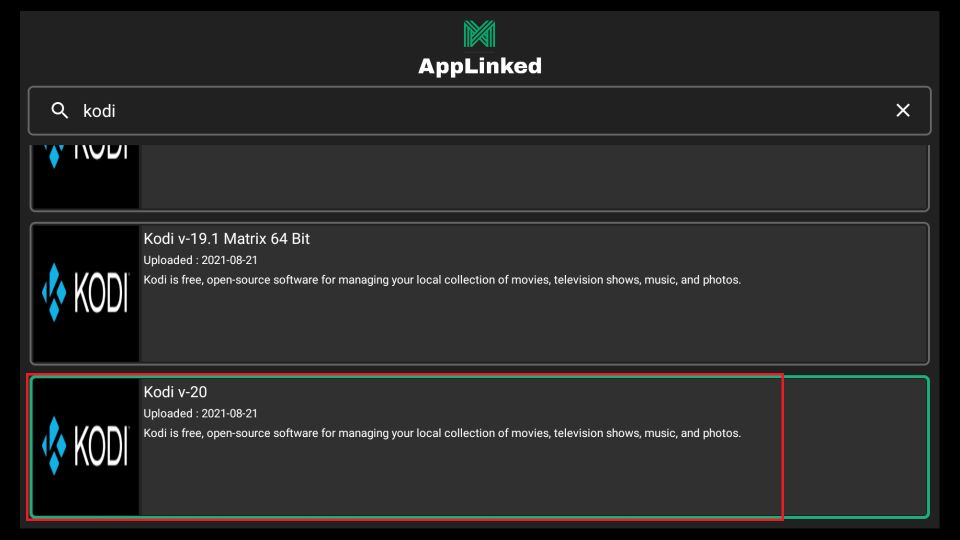 12. Click Download.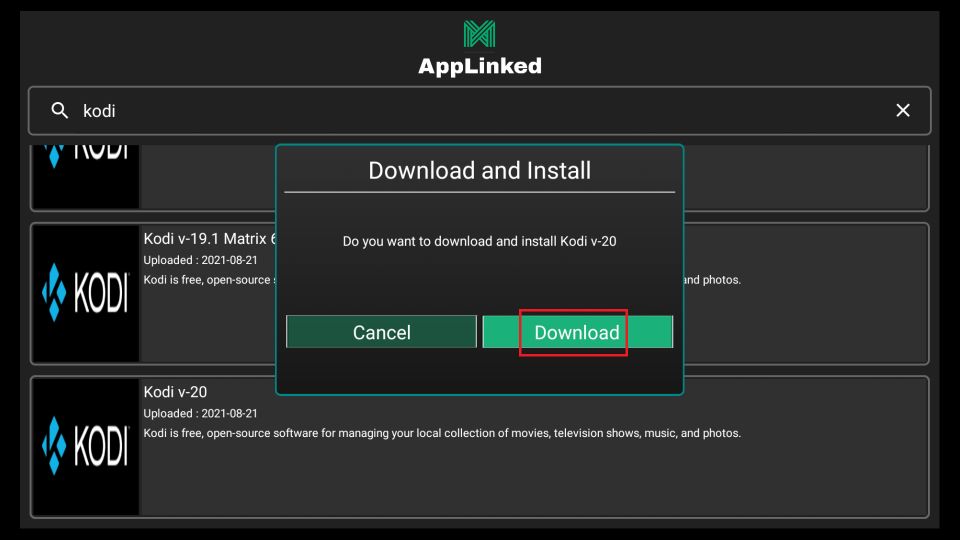 13. Wait for the download to finish.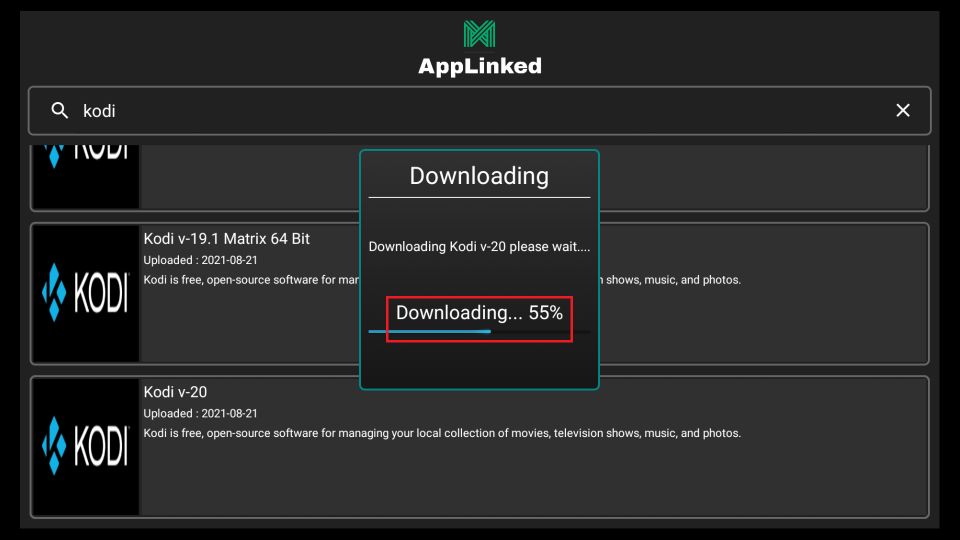 14. Click Install.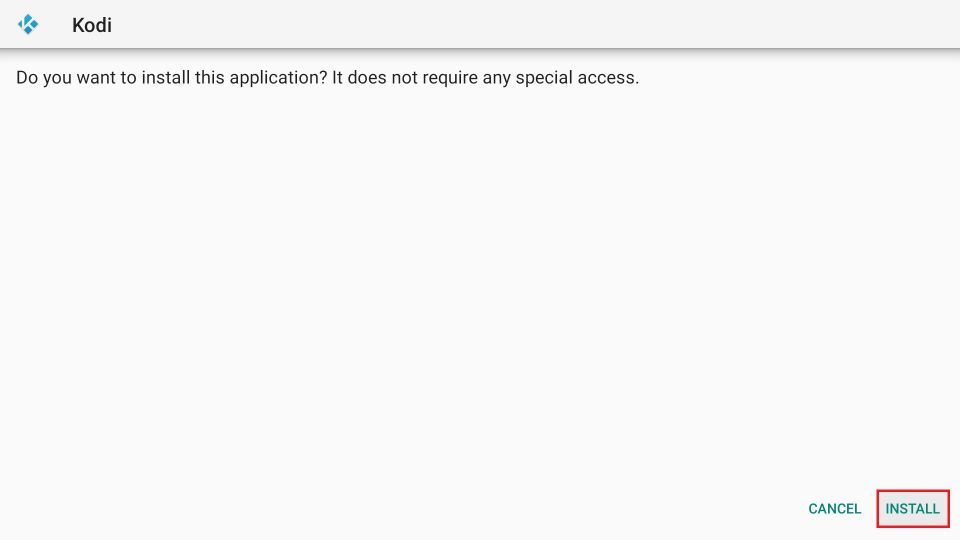 You have successfully installed Kodi on FireStick.
How to Install Kodi on FireStick from a PC
To install Kodi from a PC, you will need the following two apps:
ES File Explorer: To transfer the Kodi APK file from a PC to FireStick.
Downloader: To install the transferred APK file.
Please follow the steps below:
1. Select Find > Search on the FireStick home screen.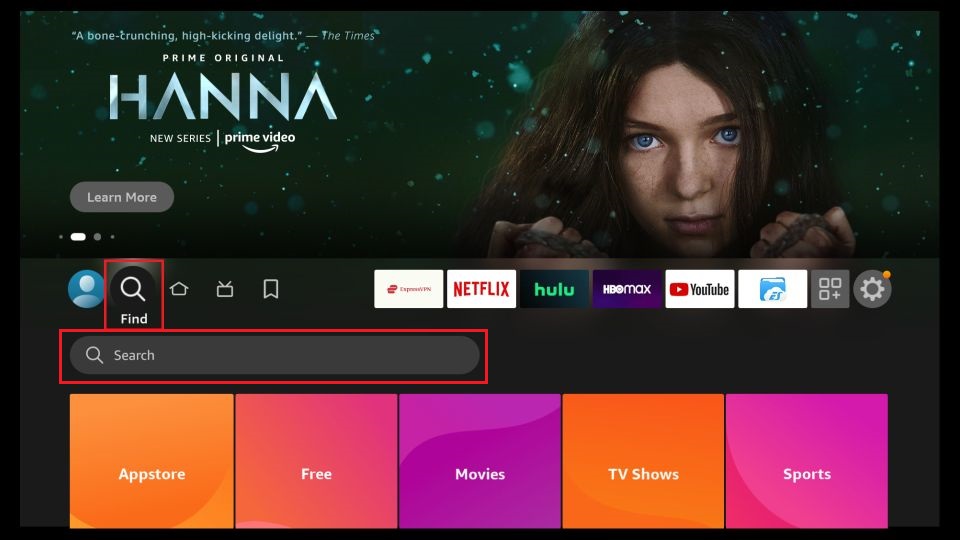 2. Search for ES File Explorer and follow the onscreen instructions to install it on your device.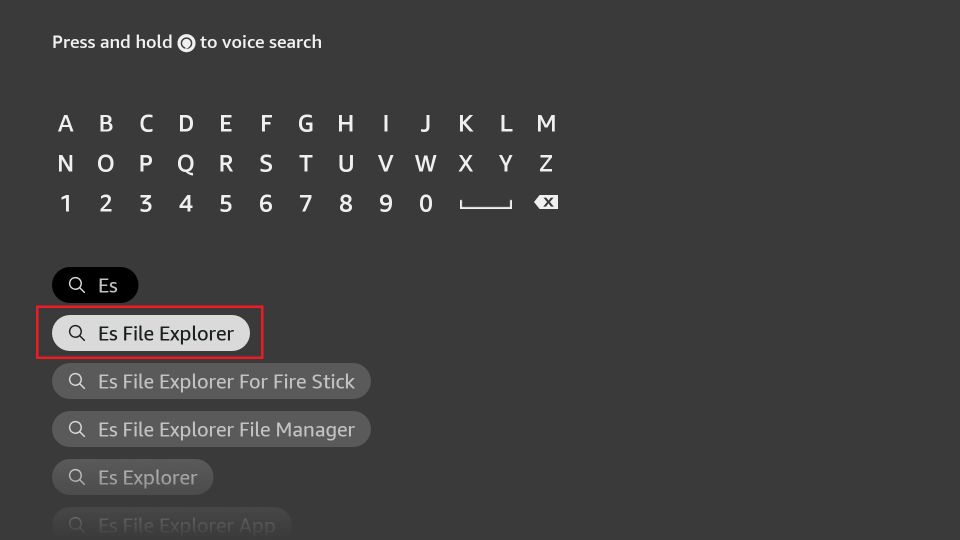 3. Install the Downloader app in the same way if you haven't done that already. You may also follow our guide, which shows how to install Downloader and set up FireStick for sideloading.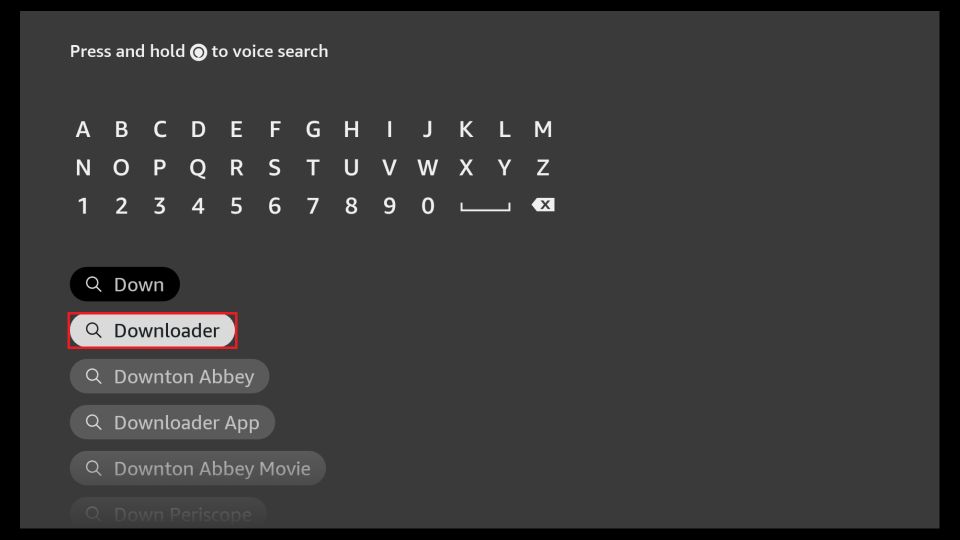 4. On your PC, use any browser to download the Kodi APK from the following link: https://www.firestickhow.com/kodi
5. Go back to FireStick. Open ES File Explorer and click View on PC on the right.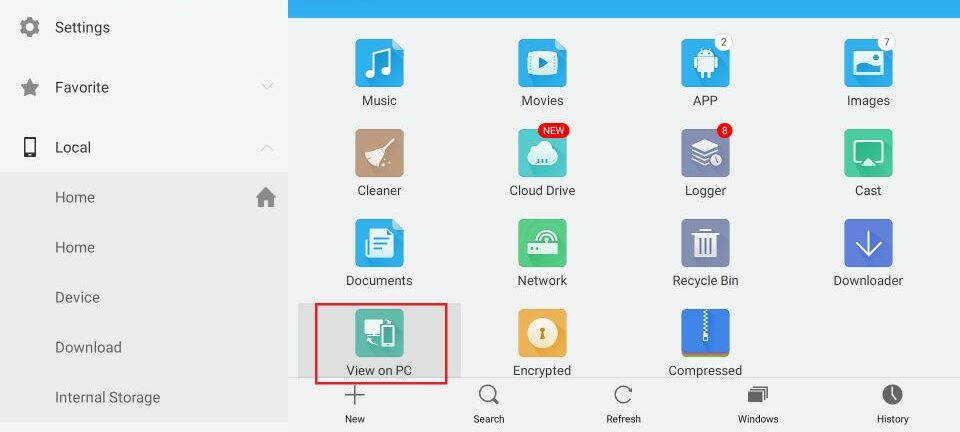 6. Click TURN ON.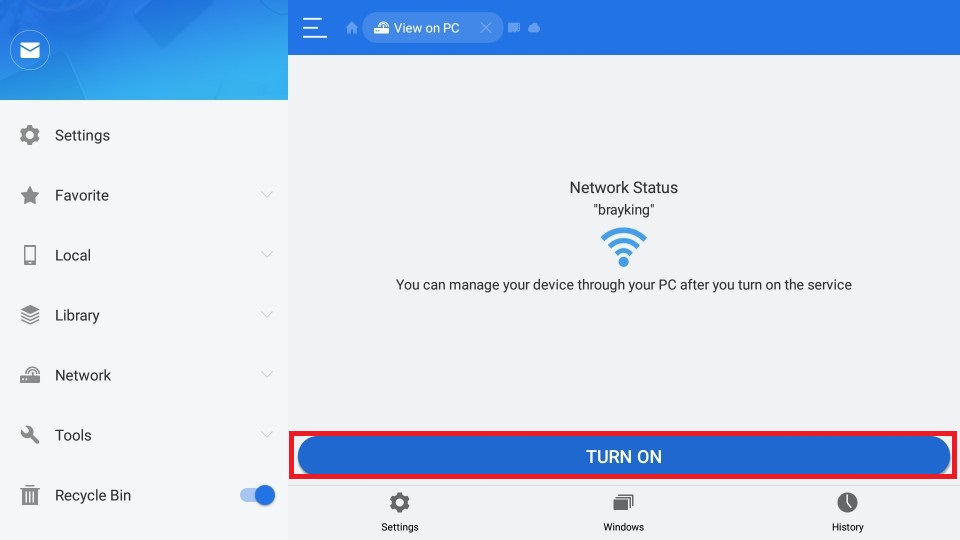 7. You should see an FTP address on the ES File Explorer screen (like mine is ftp://192.168.1.9:3721/). Note it down.
8. Now open any folder window on your PC and enter the above FTP path in the address bar. It will show the list of all the FireStick folders on your PC.
Open the Downloader folder and copy the Kodi APK file you downloaded in step 4 in it.

9. Return to FireStick and open the Downloader app. Click Files in the menu on the left.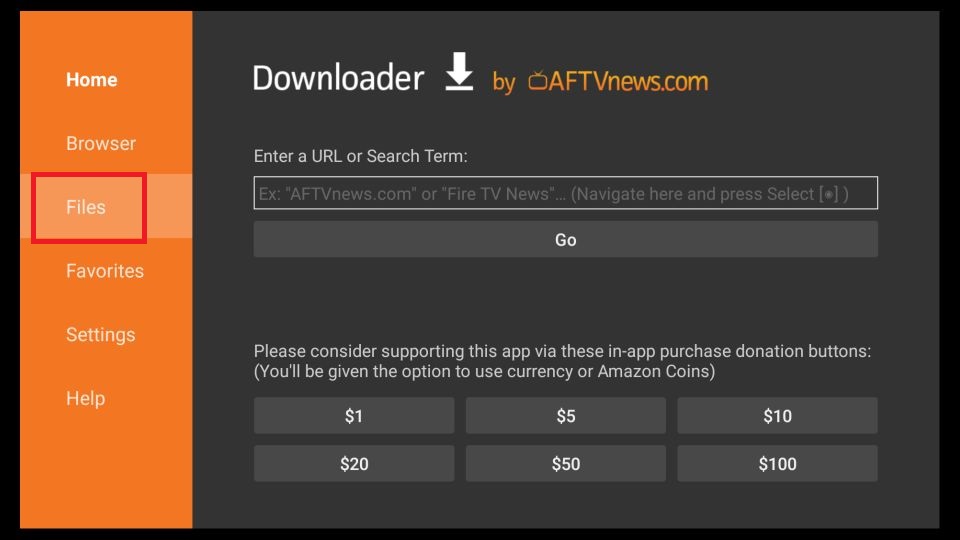 10. Click the Kodi APK file on the next window.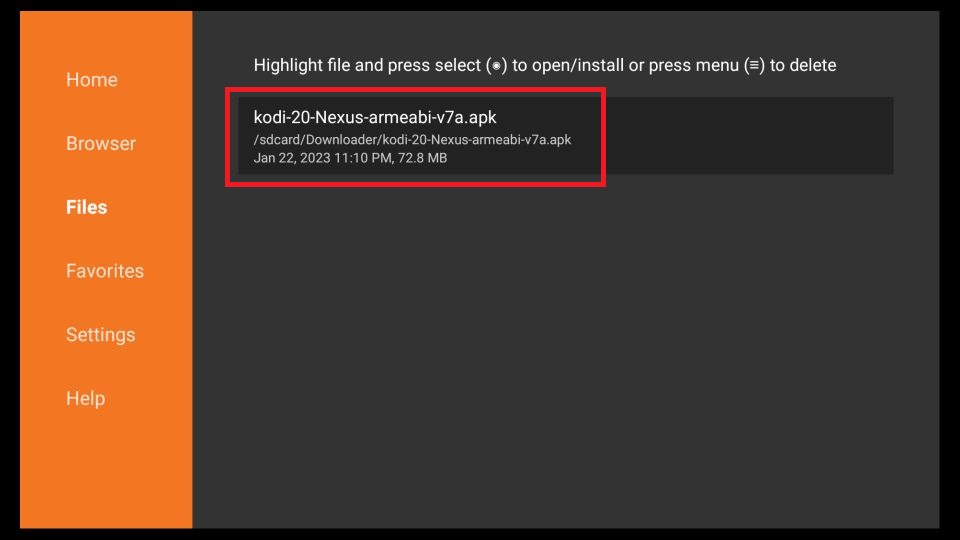 11. Click Install and wait for Kodi to install on FireStick.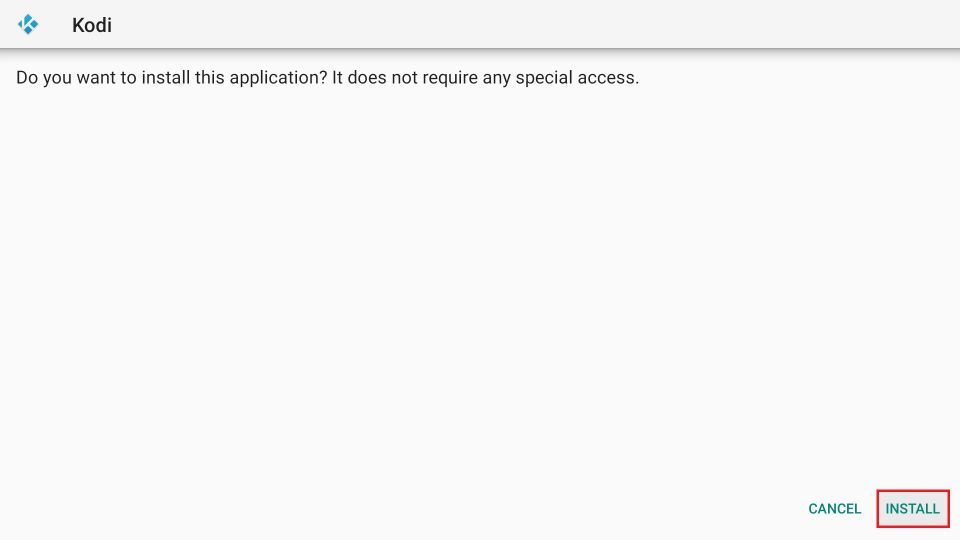 This is how you install Kodi on FireStick using your PC
Wrapping Up
Once you have Kodi, you will want to get streaming right away. You will need some Kodi addons. Go ahead and look at our extensive list of the best Kodi addons. You may further want to try out some Kodi builds as well. Why don't you explore our list of Best Kodi Builds in that case?
This guide demonstrated how to install Kodi on FireStick. If you have any questions or feedback, please let us know via the comments box below.