This guide shows you how to sideload apps on FireStick with the Downloader app. I am using a FireStick 4K in this tutorial. However, all Fire TV devices have the same interface. Therefore, the instructions will work on FireStick 3rd Gen, Fire TV Cube, FireStick 4K Max, 4K, and FireStick Lite.
What is Sideloading and Why Do It?
Sideloading is the process of installing those apps on FireStick that are not available on the official Amazon Store. These are usually third-party streaming apps, such as Kodi, Cinema HD, Bee TV, etc.
Amazon Store is home to hundreds of apps. However, if you are looking for a pocket-friendly way to watch your favorite movies and shows, you would want to sideload these streaming apps.
Sideloading lets you get free apps and jailbreak your FireStick.
The best way to sideload on FireStick is through the Downloader app. So that's what we are going to talk about in this post.
Attention FireStick Users: Read before you continue
Your government and your ISP are probably constantly monitoring your streaming activities. You will likely get into serious legal trouble if you are caught streaming copyrighted videos on your FireStick.
Your IP address 66.249.72.242 is exposed to anyone who is watching. That is how they will track you. Therefore, I strongly recommend getting a trusted VPN for FireStick right now and hiding your online identity.
I am using ExpressVPN on all my devices as it is the most reliable, most secure, and fastest VPN in the market. You can easily install and set up ExpressVPN on FireStick or any other device within minutes.
ExpressVPN offers you a 100% money-return guarantee for 30 days. Also, you can claim 3 months free and save 49% on its annual plans.
How to Sideload Apps on FireStick?
As I said, we will use the Downloader app to sideload third-party apps on FireStick. The traditional way of sideloading through a browser is not possible on FireStick. That's why we need the Downloader app.
Thankfully, Downloader makes sideloading almost effortless. That's probably why it is the most widely used sideload application for FireStick. The best part is, Downloader is a verified, official app on the Amazon Store.
We will go through the following steps to sideload apps on FireStick using Downloader:
Install Downloader from the Amazon Store.
Set up FireStick to allow sideloading.
Access and open Downloader.
Use Downloader to sideload apps.
We are sideloading the Kodi app for demonstration. Let's start now.
Part 1: Install Downloader from the Amazon Store
Here are the steps to download and install the Downloader app from the Amazon Store:
1. Go to the home screen of FireStick and select Find in the menu bar (the lens icon).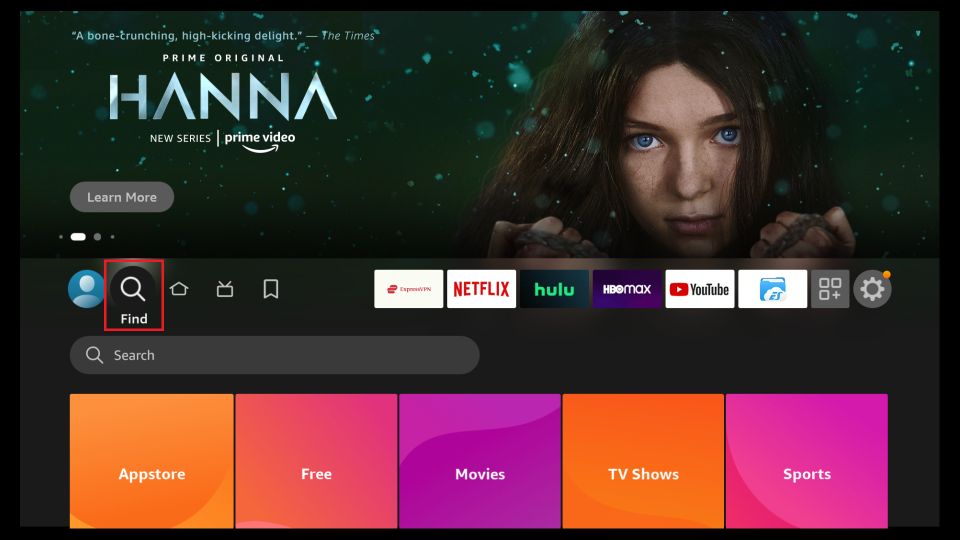 2. Next, click the Search bar.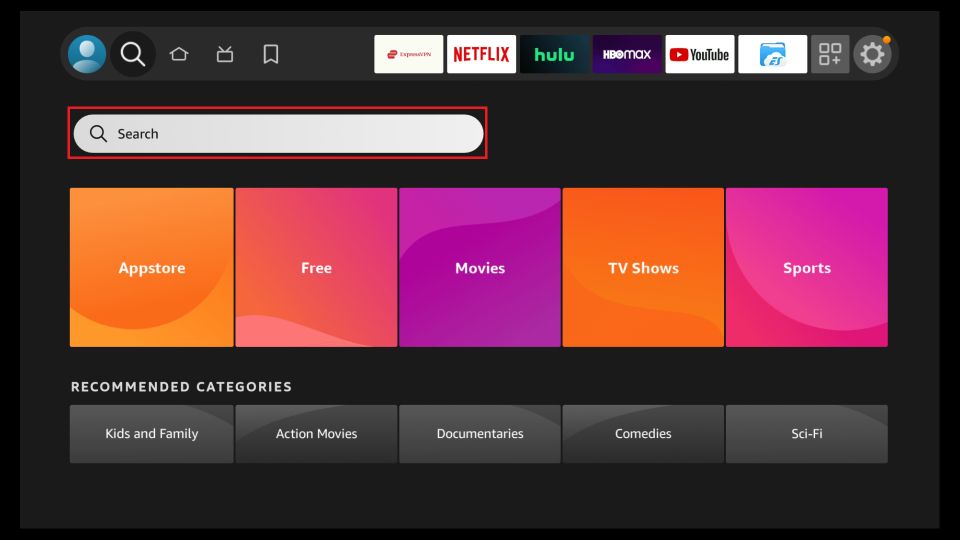 3. Use the onscreen keyboard to type Downloader. Click Downloader in the search suggestions.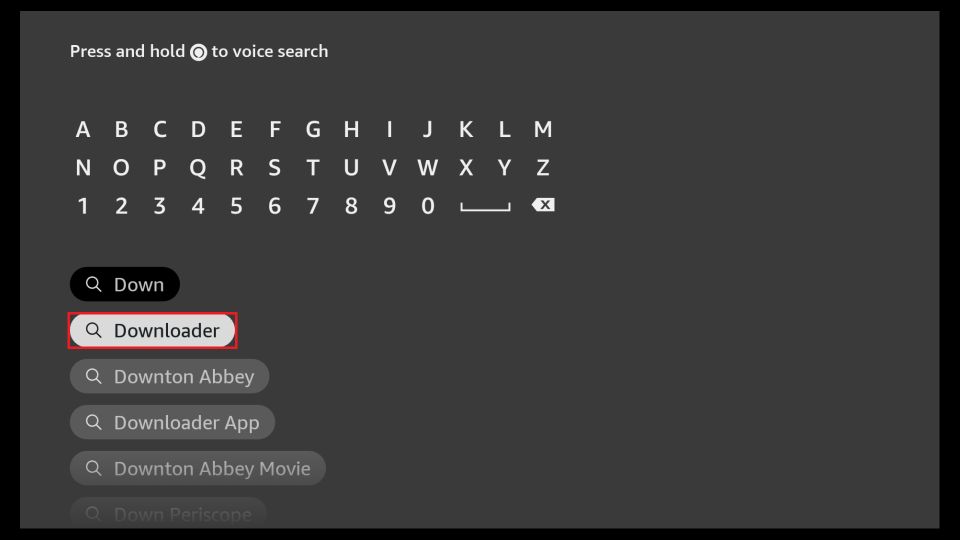 4. Click the Downloader app icon in the Apps & Games section on the following window.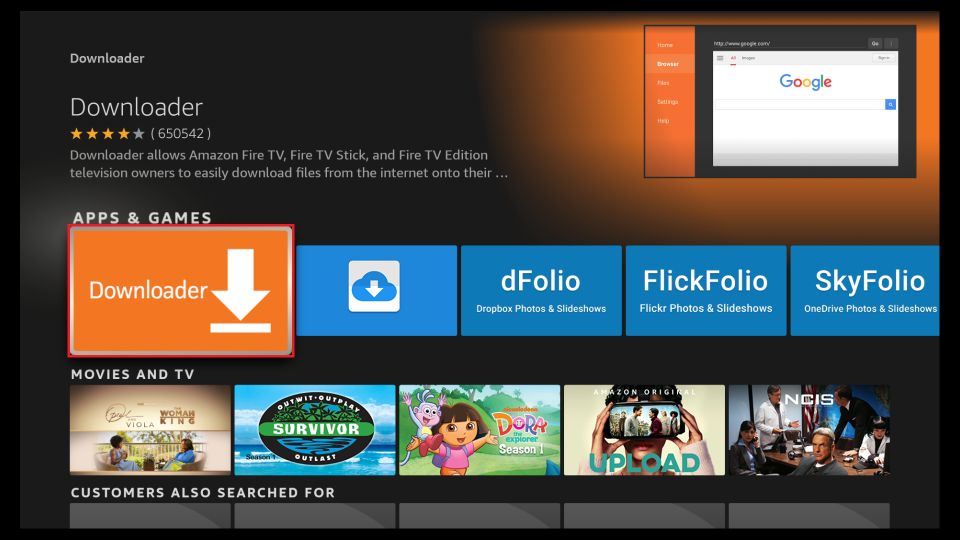 5. Click the Download button on the next screen. If you are installing Downloader the first time, you see Get instead of Download.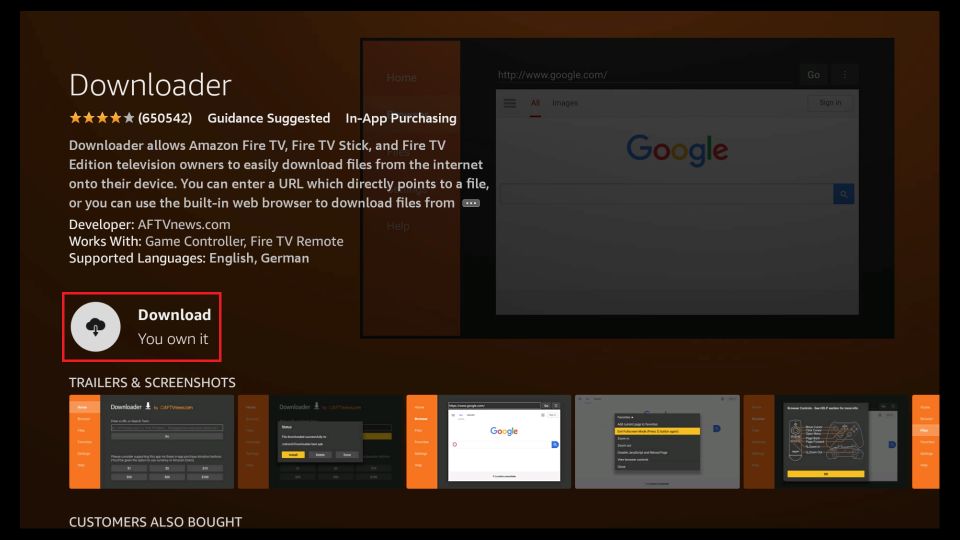 6. You should see the installation progress on the screen. It should not take long.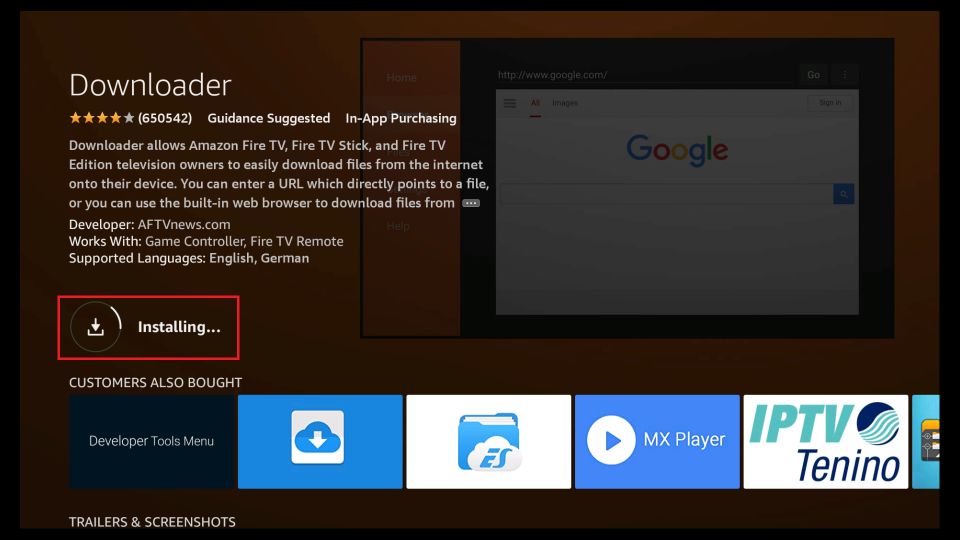 7. When the Downloader app has been installed, you should see the Open button. However, please don't open it. We need to tweak a setting first. You should also see the notification in the bottom-right area.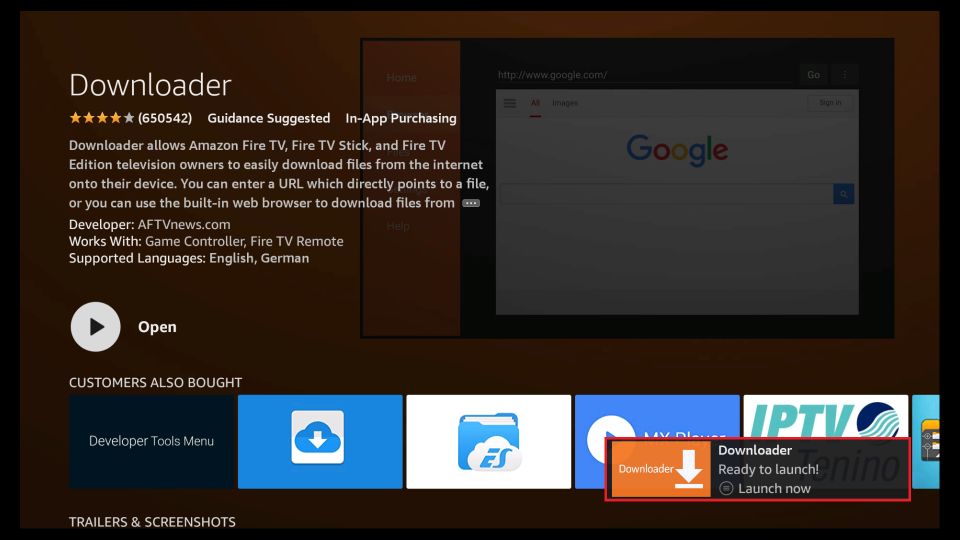 The Downloader app installation is complete.
Part 2: Set up FireStick to Allow Sideloading
The security programming of FireStick restricts Downloader from sideloading apps. However, you can bypass this restriction easily. In the following steps, you'll learn how to enable the Downloader for sideloading on FireStick:
1. Select Settings on the home screen of your FireStick (it is the gear button on the right, as marked in the image below).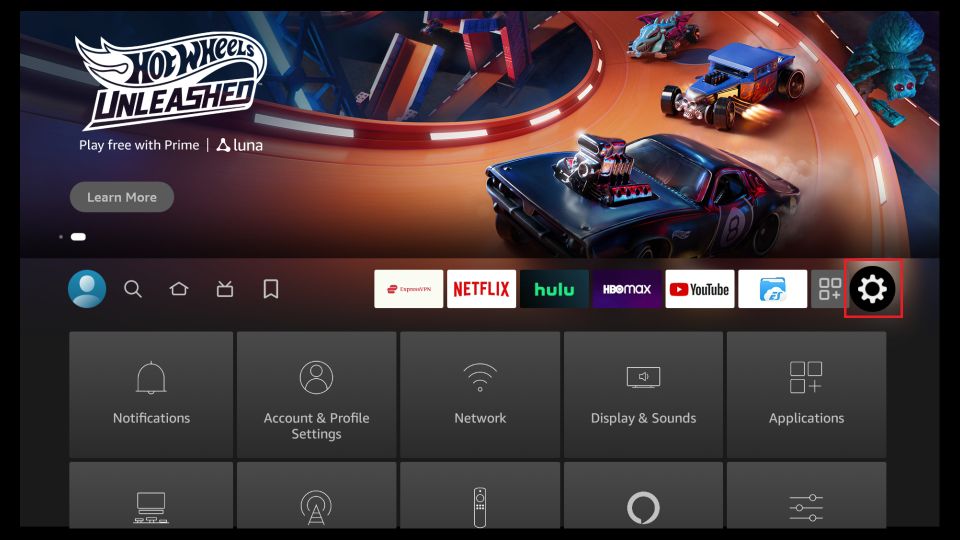 2. Next, open My Fire TV.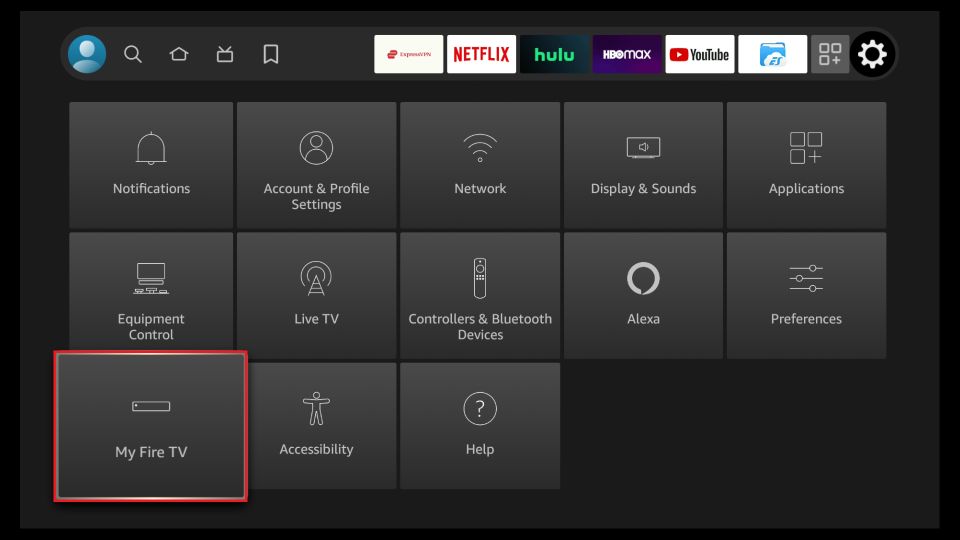 3. Click Developer Options.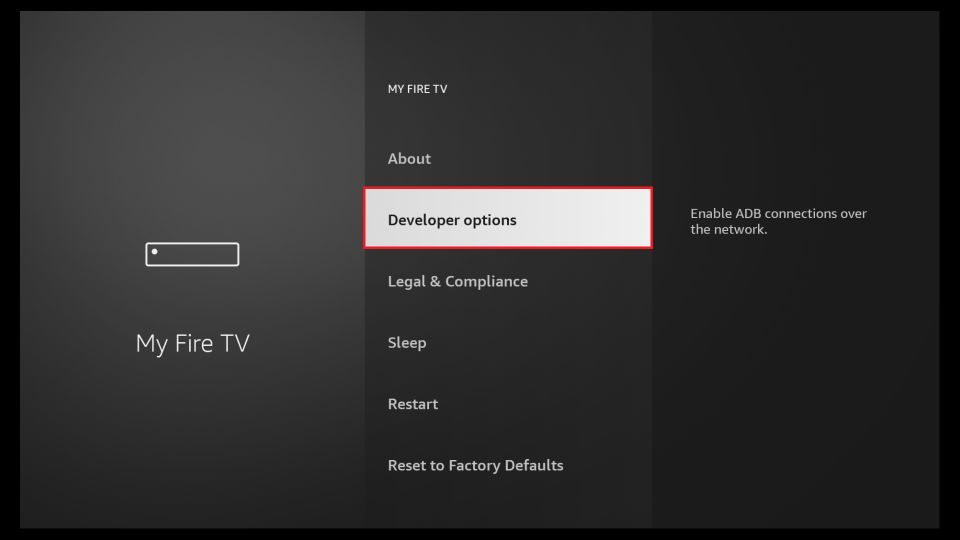 4. Click Install Unknown Apps on the next window.
Note: If you see Apps from Unknown Sources instead, click it and turn it ON.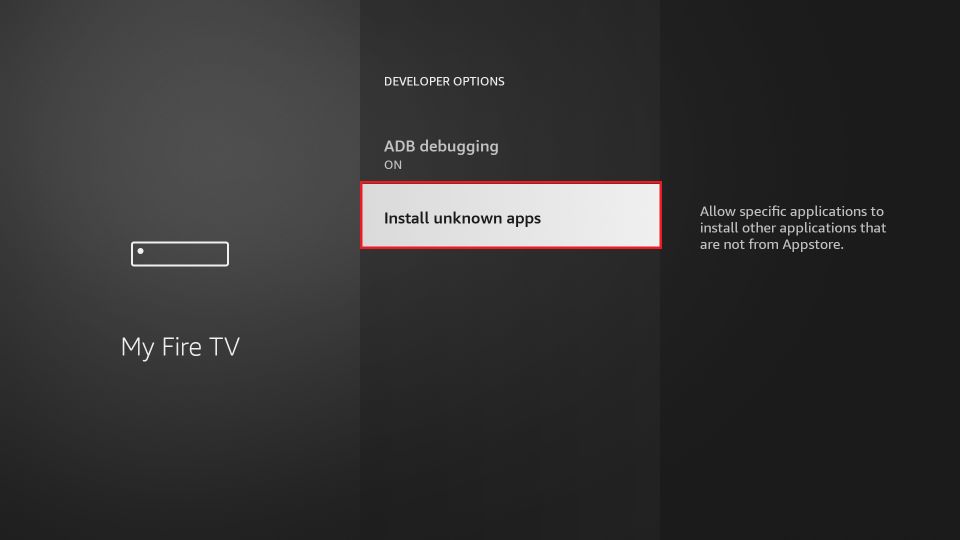 5. You will find the Downloader app on the next screen. It is off by default. Click it and turn it ON.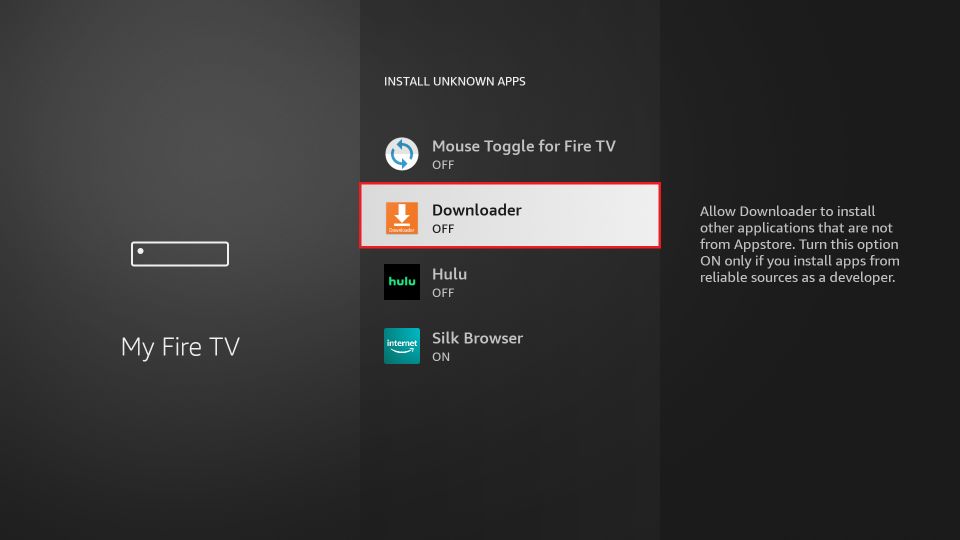 6. This is how it looks when switched on.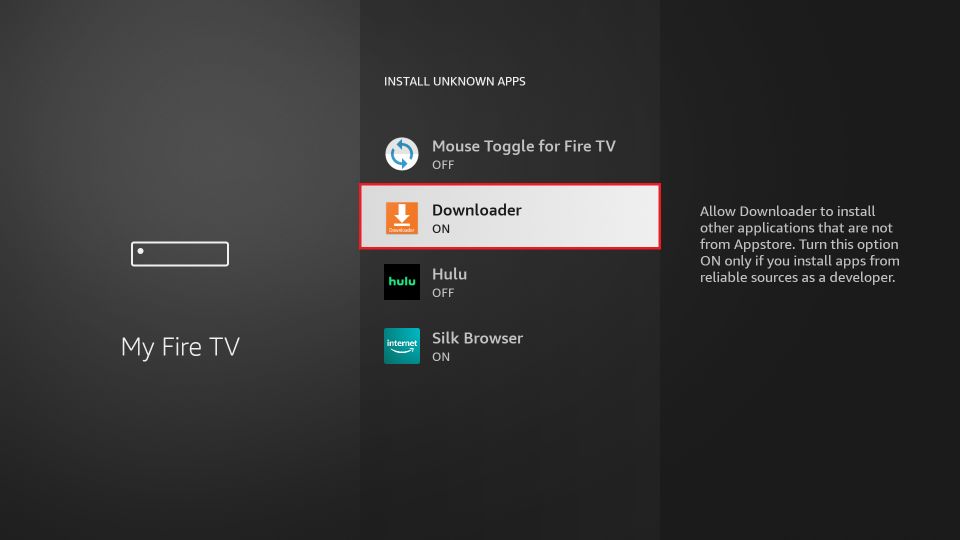 You have successfully set up FireStick to install or sideload third-party apps.
Part 3: Access and Open Downloader
Please feel free to skip this section if you already know how to access your FireStick apps. However, for new users, here is how you can view and open Downloader and other installed apps on FireStick:
1. Click the Apps icon on the home screen of FireStick (the button with squares and a plus sign).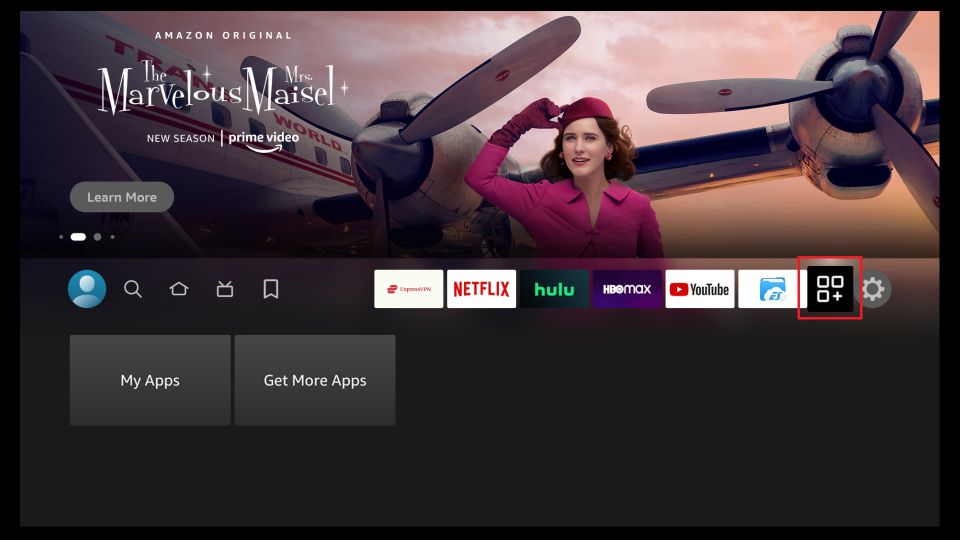 2. The following image shows Apps & Channels window. This window lists all your installed apps. Scroll down and click Downloader.
You may need to sideload apps regularly. Therefore, creating a quick-access home screen shortcut for Downloader would be a good idea.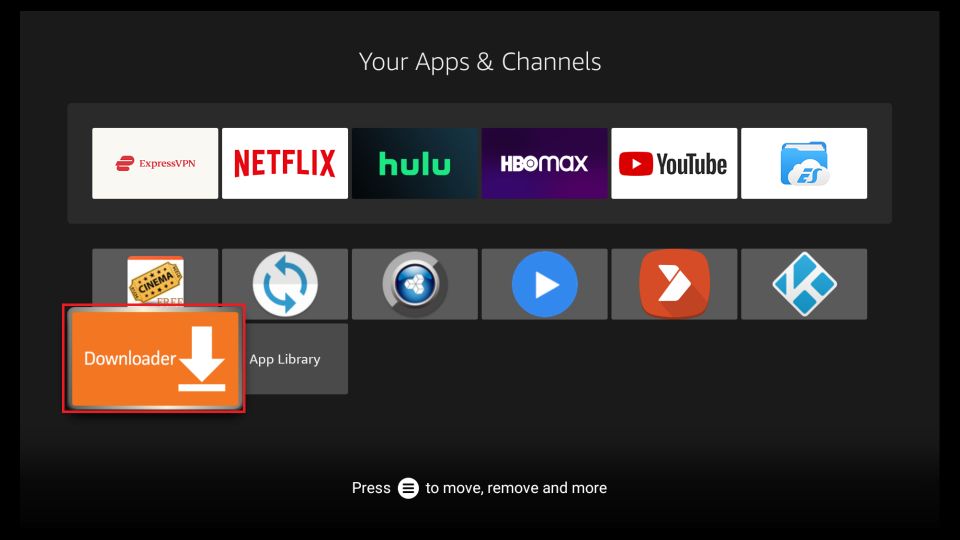 3. When you use Downloader the first time, you must permit it to access photos and other files. Click Allow.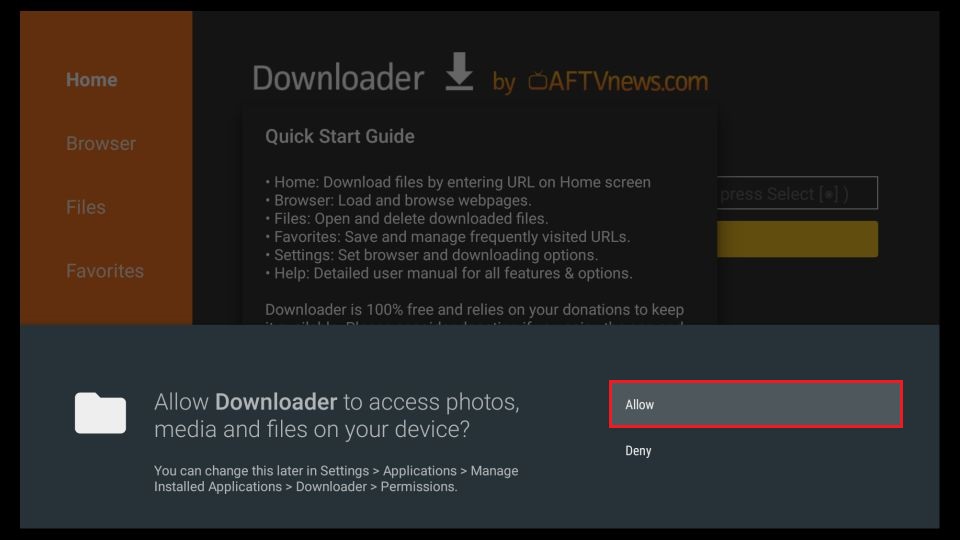 4. This prompt also appears the first time you run Downloader. Please press the back button on the remote or click OK to dismiss it.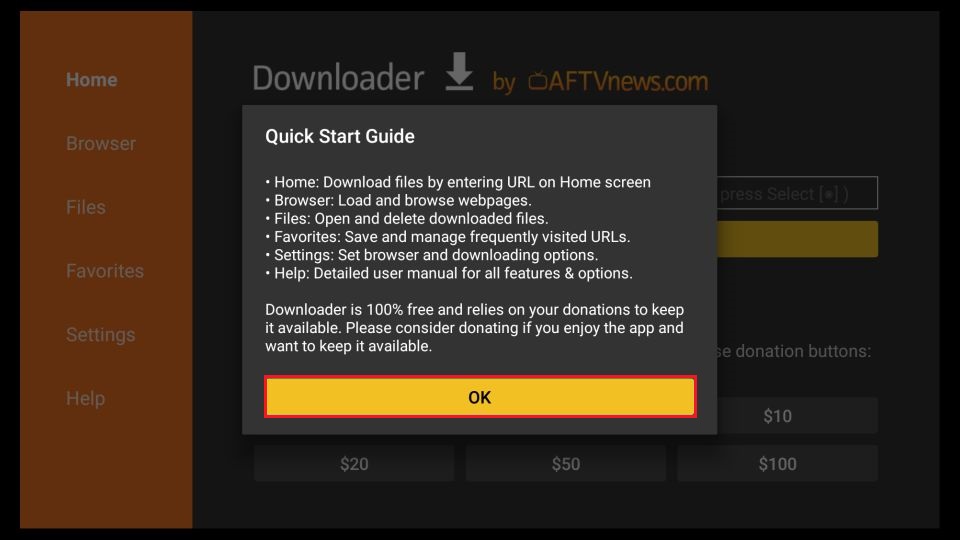 That's it! You are now all set to sideload apps using the Downloader app.
Part 4: Use Downloader to Sideload Apps
I am sideloading Kodi for the demonstration. However, the steps apply to any other app. You only need the APK link. Follow the steps below:
1. Click the address bar or textbox on the Downloader home screen.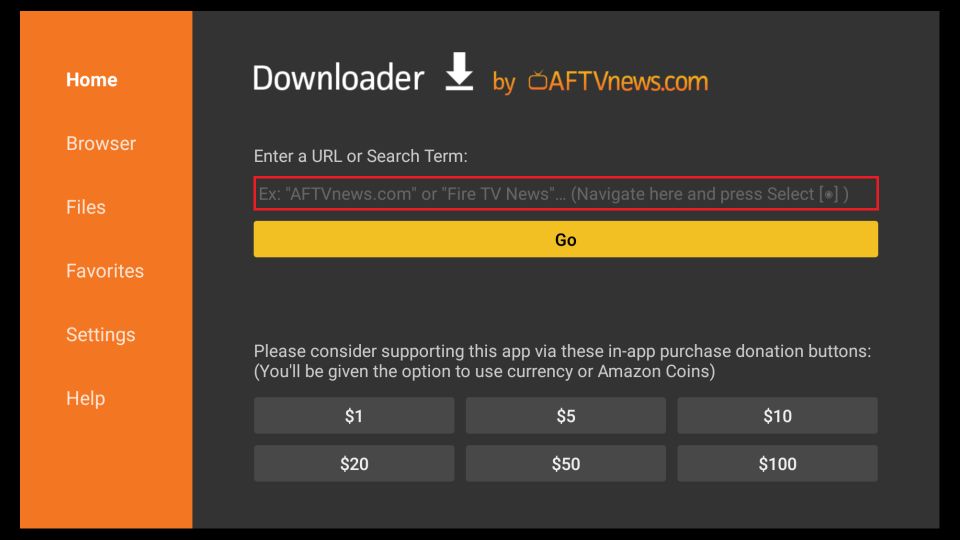 2. Type the path firestickhow.com/kodi and click OK.
Note: This path points to an external source where the Kodi APK is hosted. FireStickHow is not affiliated with the developers of the Kodi app.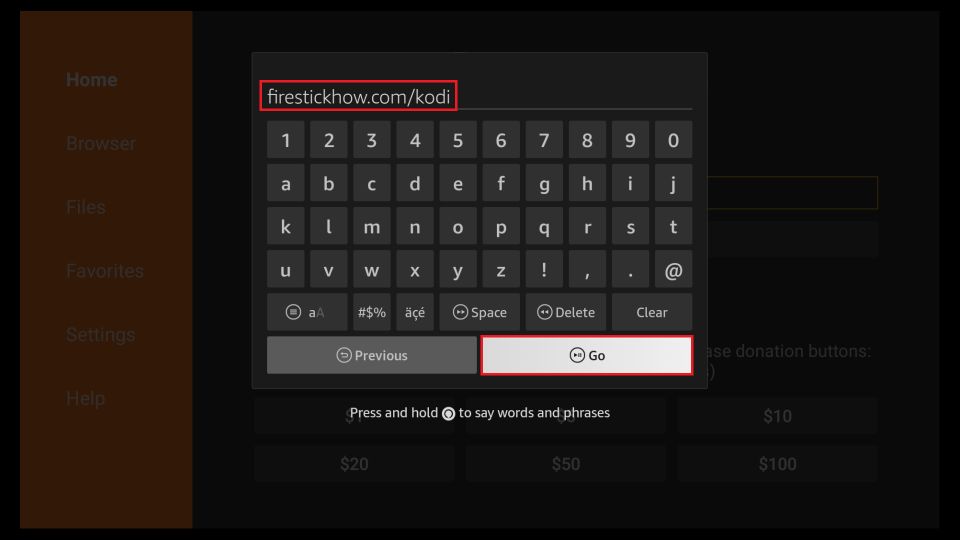 3. Wait while the Downloader app connects to the source and downloads the APK file on FireStick. It may take a minute or a little more.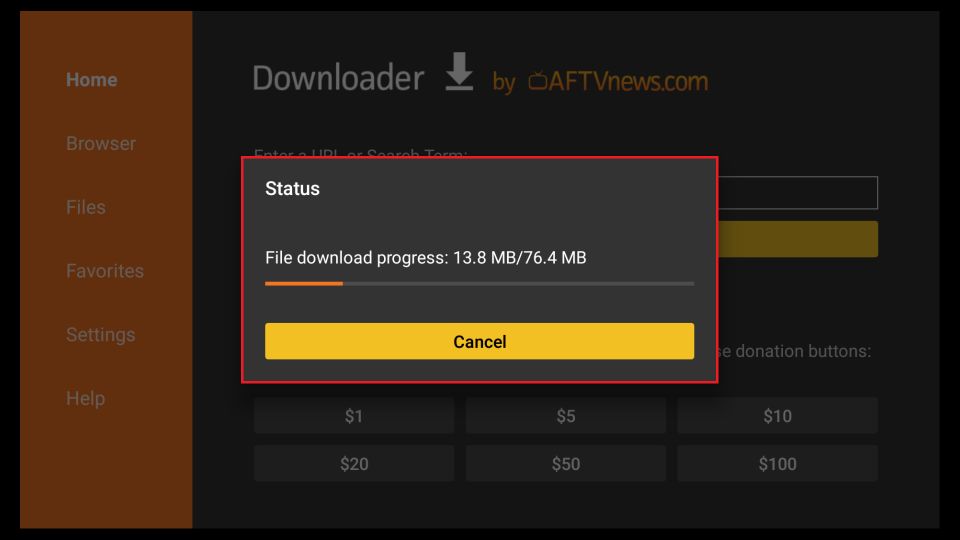 4. Click Install to install the downloaded APK.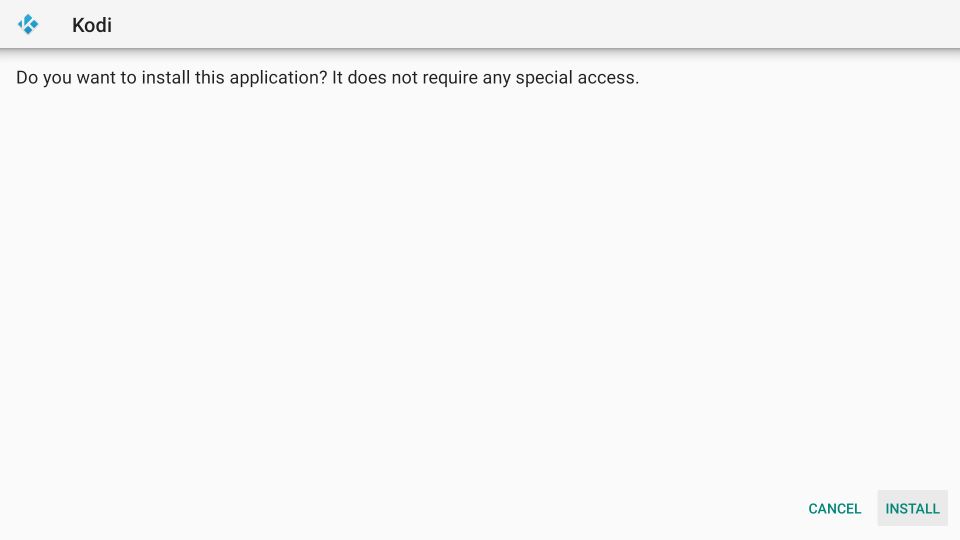 5. Give it a few seconds to finish the installation of the app.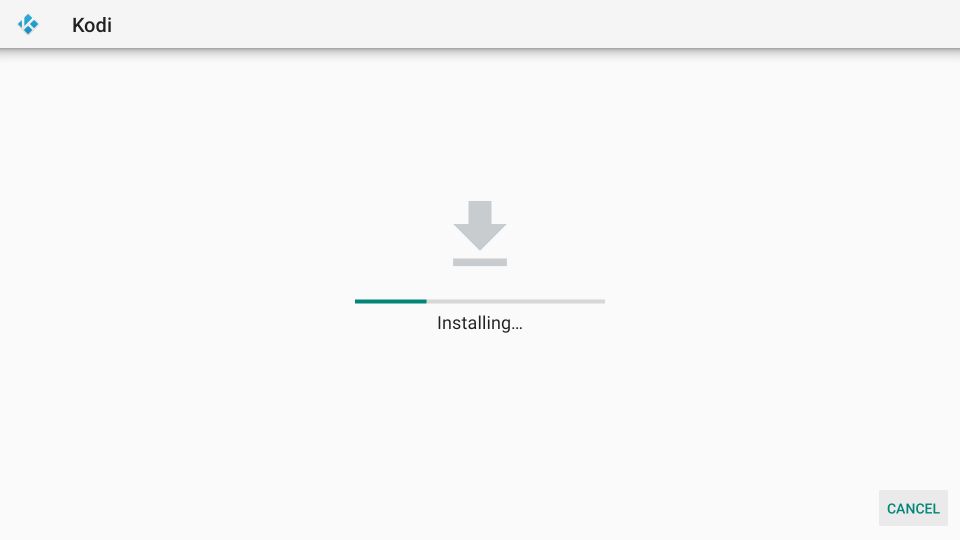 6. The App Installed notification confirms that the app has been sideloaded on your FireStick. You may now click Open to launch the sideloaded app. However, I recommend clicking DONE.
Let's remove the APK and free up the storage. This file is of no use now that the app has been installed.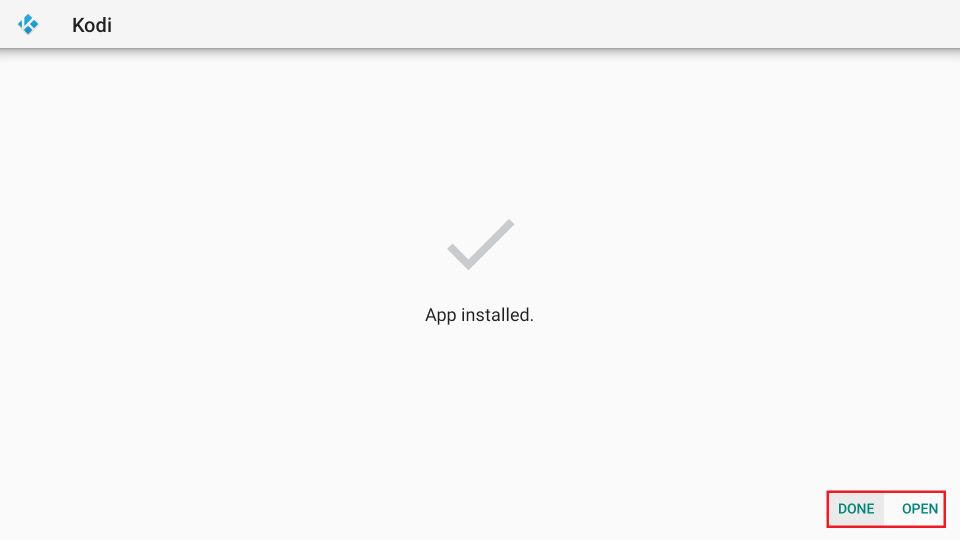 7. Click Delete.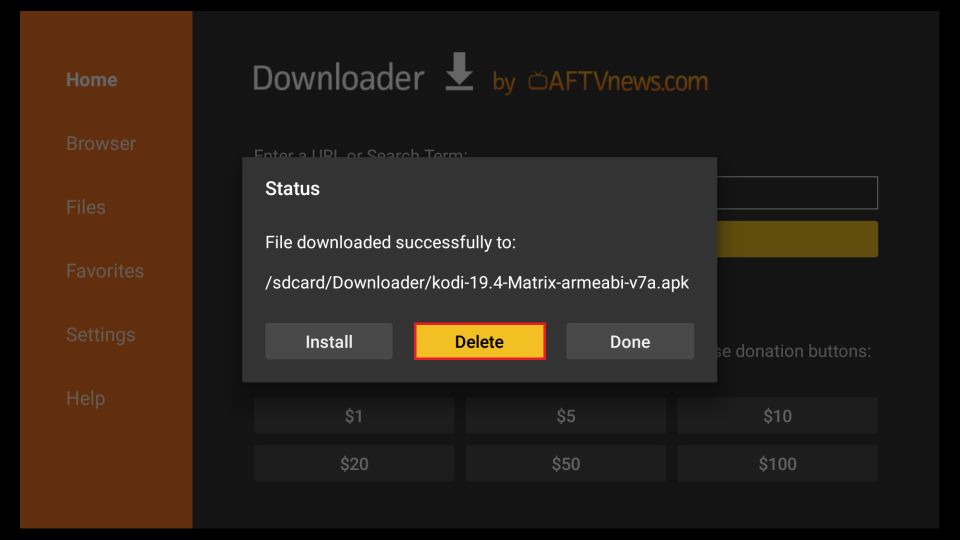 8. Click Delete again.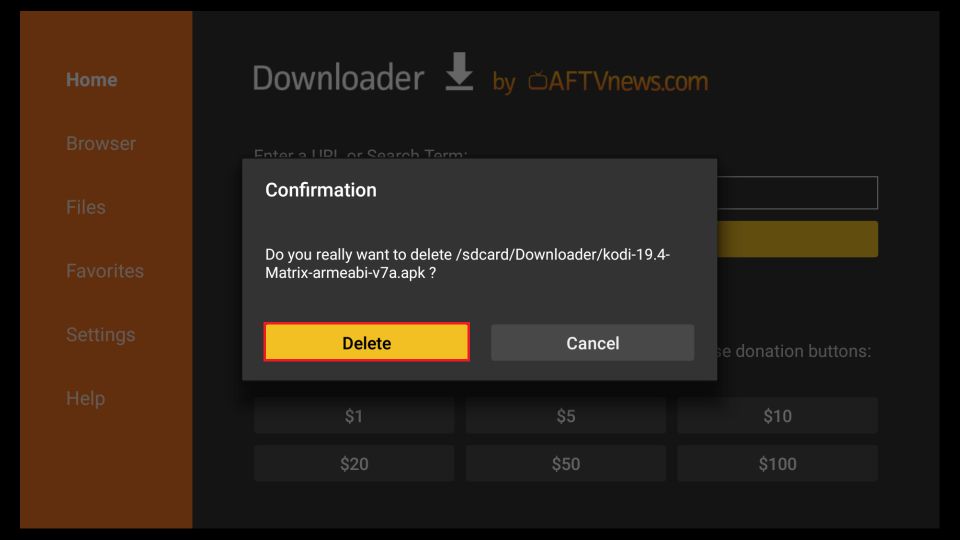 That's all! This is how you sideload apps on FireStick using the Downloader app.
Wait! Before watching your favorite content on FireStick, ensure you have protected your online identity. Your streaming activities are likely being monitored and logged by your Government as well as your ISP. Free streaming of copyrighted videos may get you into legal trouble.
Thankfully, you can easily avoid the surveillance and monitoring of your online activities and completely maintain your privacy. All you need to do is connect to a trusted and reliable VPN on FireStick. A VPN will hide your IP address and your online identity by encrypting your internet connection.
Please note that I am not encouraging you to violate any copyright laws. You should always watch the content available in the public domain. I am simply recommending the use of a VPN to maintain your privacy. You have every right to your privacy, which is constantly being breached these days.
I personally use ExpressVPN and have found it to be the fastest and most secure FireStick VPN. It is the most streaming-friendly VPN I have ever used. Therefore, I highly recommend getting ExpressVPN for FireStick.
Here is how you can quickly and easily get the ExpressVPN app on FireStick:
Step 1: Click HERE to subscribe to ExpressVPN and enjoy a 49% discount with 3 months of extended service. You are also eligible for a 30-day, full money-return guarantee.
Step 2: Download and install ExpressVPN on FireStick
Choose the Find > Search option on the FireStick home screen on the menu bar.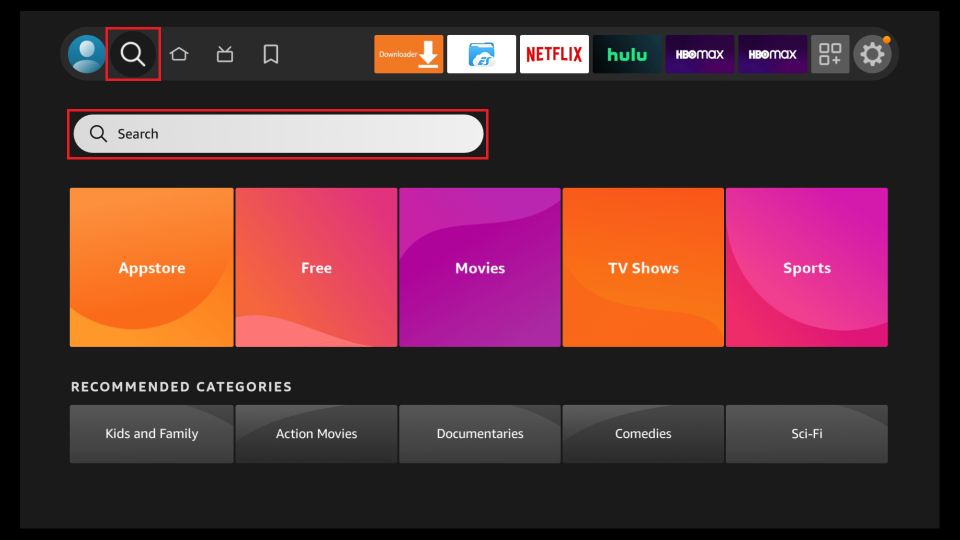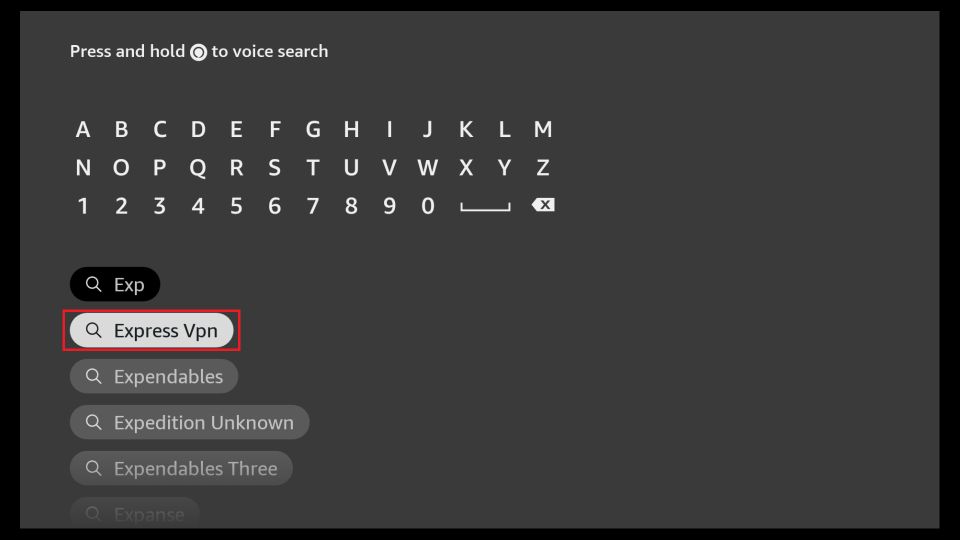 Click the ExpressVPN icon on the following window.

Click Download or Get on the next window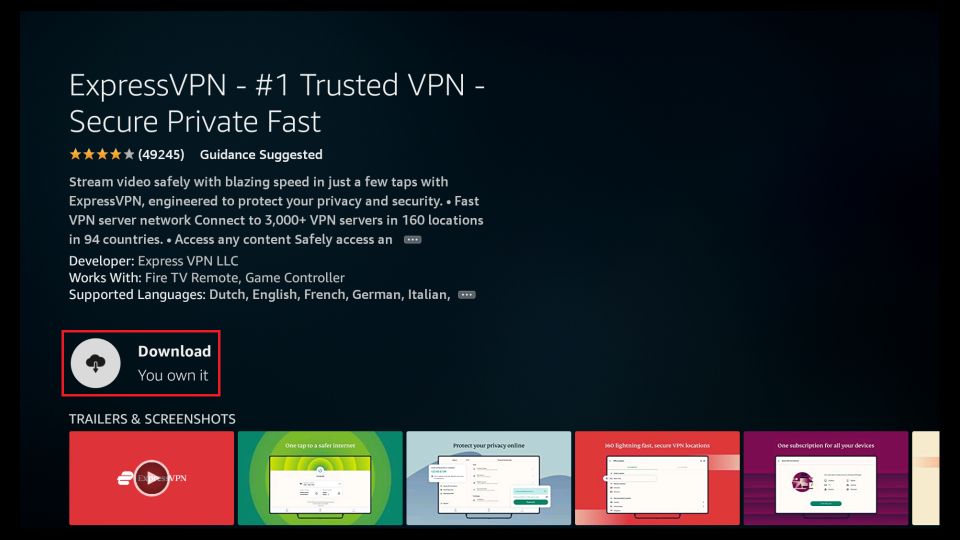 Step 3: Open ExpressVPN once you have downloaded it. Sign in with your account.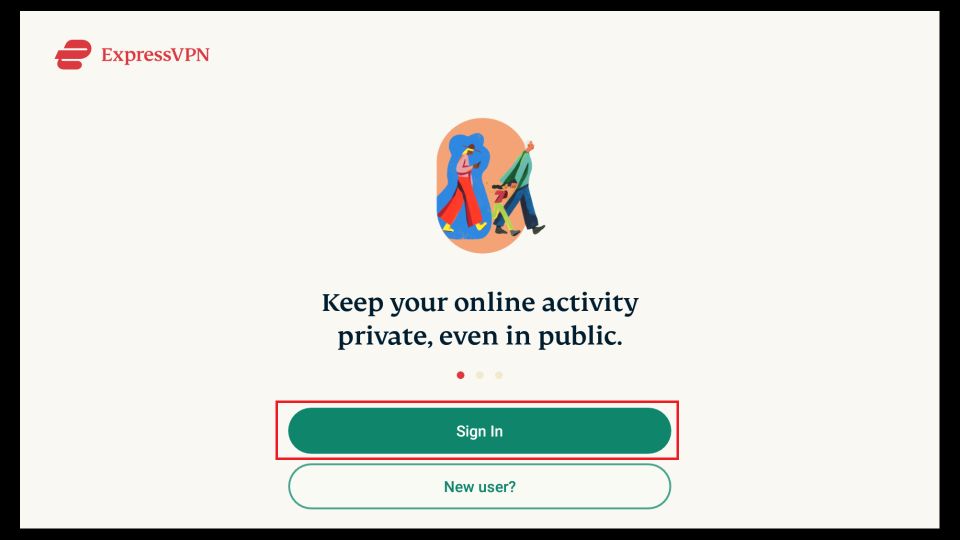 Step 4: Choose a server and click the Connect/Power button

Put your mind at ease now! You have successfully secured your streaming activities with ExpressVPN.
Bonus! Use Downloader to Sideload Apps from a Website
The sideloading steps outlined in the previous section used the direct link/URL to the APK. You entered the URL in Downloader, and it automatically downloaded the APK file.
However, what if you need to sideload an app from a website? Thankfully, the Downloader app has a built-in browser to download files from websites. So, in addition to downloading apps, you can use Downloader for browsing websites.
Here are the steps to install apps from a website (I am installing the app Ocean Streamz for demonstration):
1. Click the address bar or textbox on the home screen of Downloader.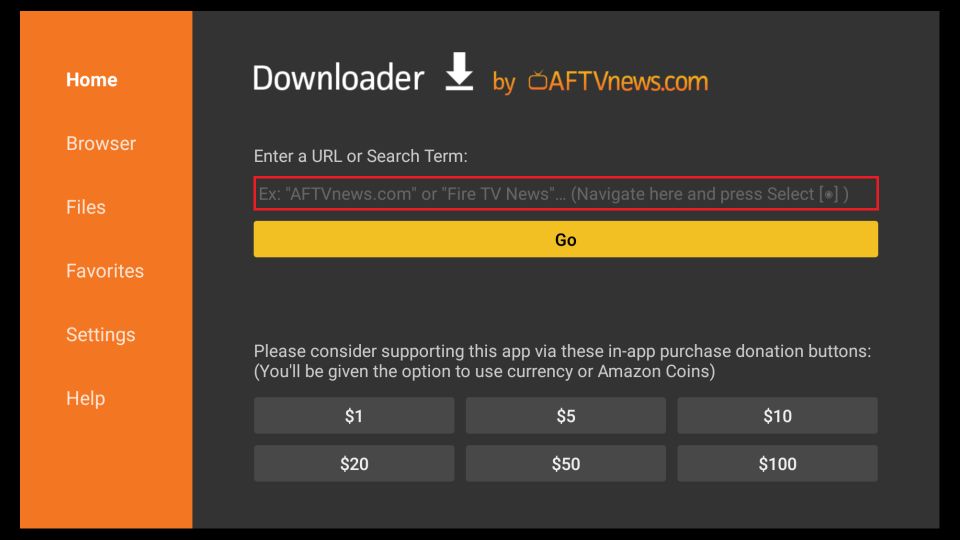 2. Type the website address (oceanstreamz.com, in our case).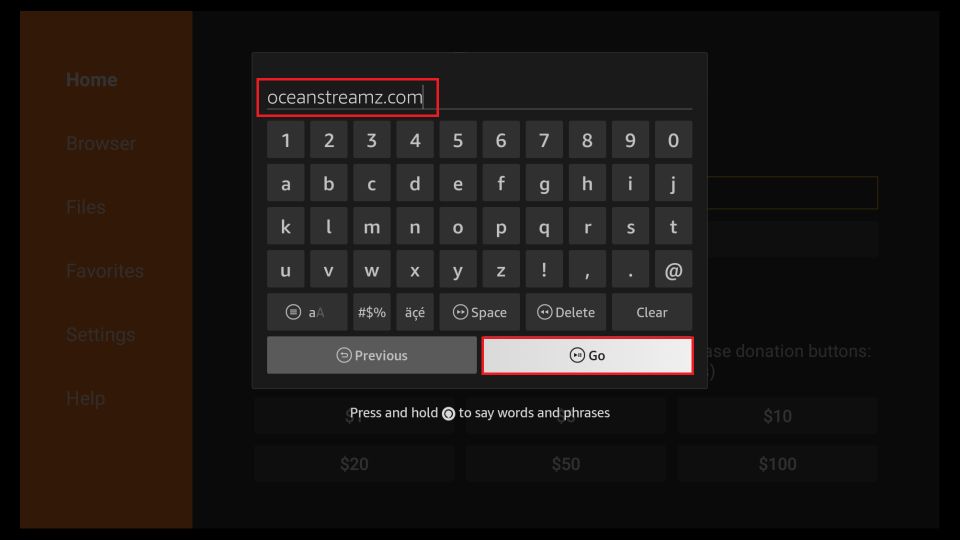 3. Wait for the website to load.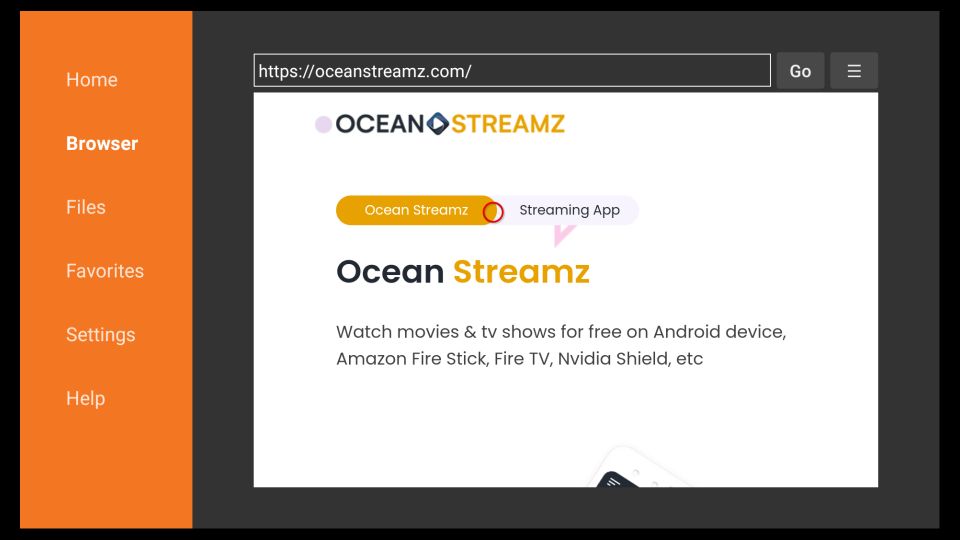 4. Now, the idea is to find and click the download link or button on the webpage. Depending upon the website, you may need to scroll down or click the menu.
I scrolled down and found the Download button on the Ocean Streamz website.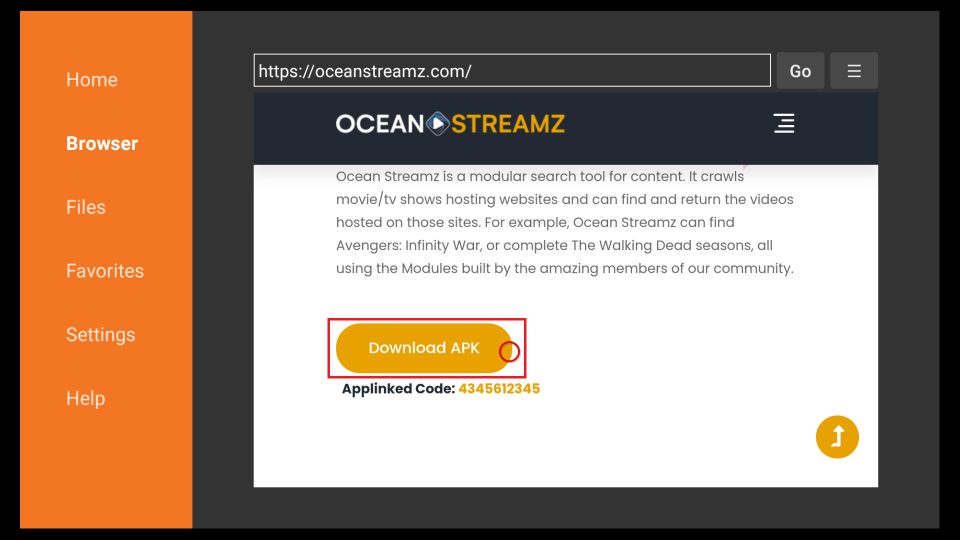 5. Downloader will connect to the server and download the APK file.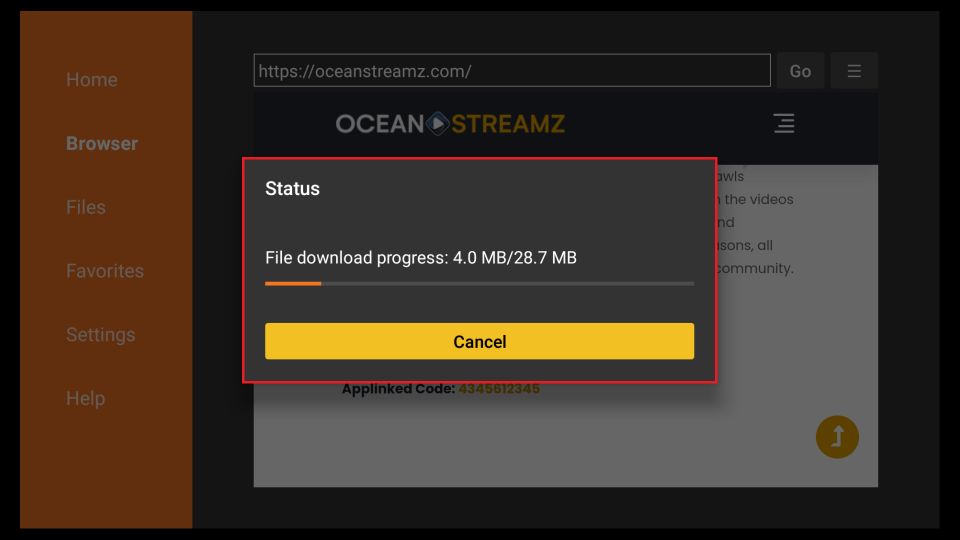 6. Click Install when prompted.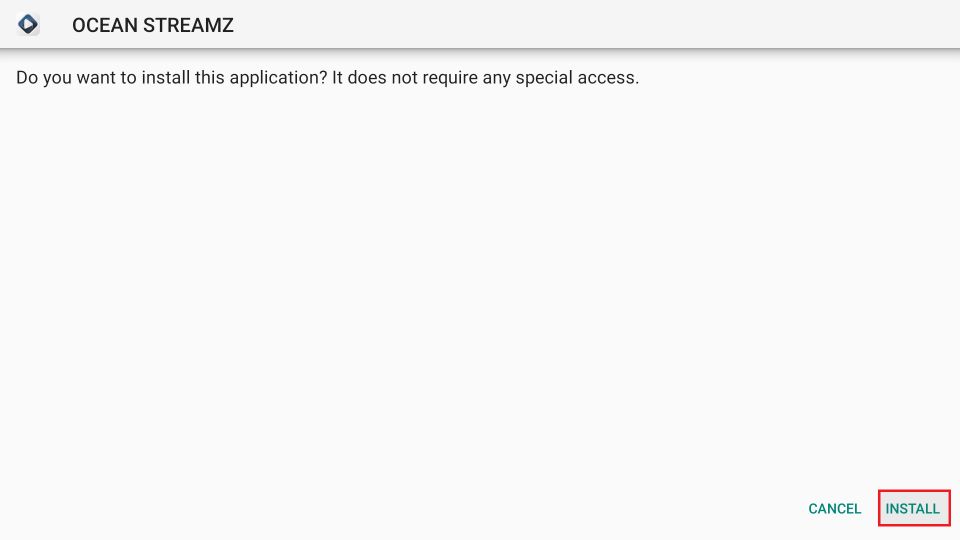 7. Wait for the app to install. That's it!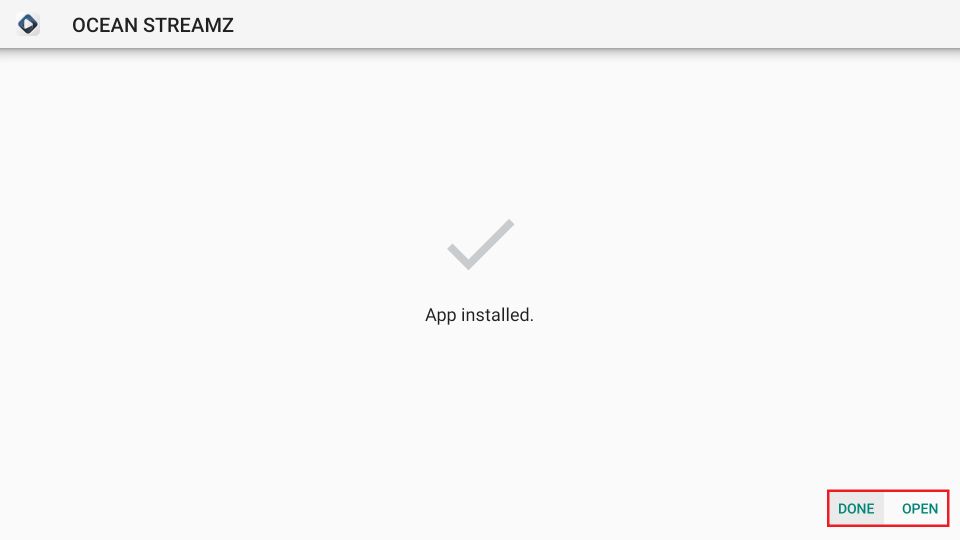 Wrapping Up
This post demonstrated how to sideload apps on FireStick using the Downloader app. You also learned how to set up FireStick to allow sideloading. You can now install any third-party app you want. All you need is to enter the path or URL in Downloader. While you can find the URLs for third-party apps on the internet, we have put together the best apps for FireStick so that you don't have to look elsewhere. So, how do you like this guide? Let us know in the comments box below.
Related: