In this article, I will give you a comprehensive list of IPTV services you can use on your Amazon FireStick, FireStick 4K, FireStick Lite, FireStick 4K Max, Android TV box, PC, Fire TV, and handheld Android devices. I will also tell you the prerequisites to get an IPTV service. However, before we start, let me give you a quick overview of the types of IPTV services available in the market.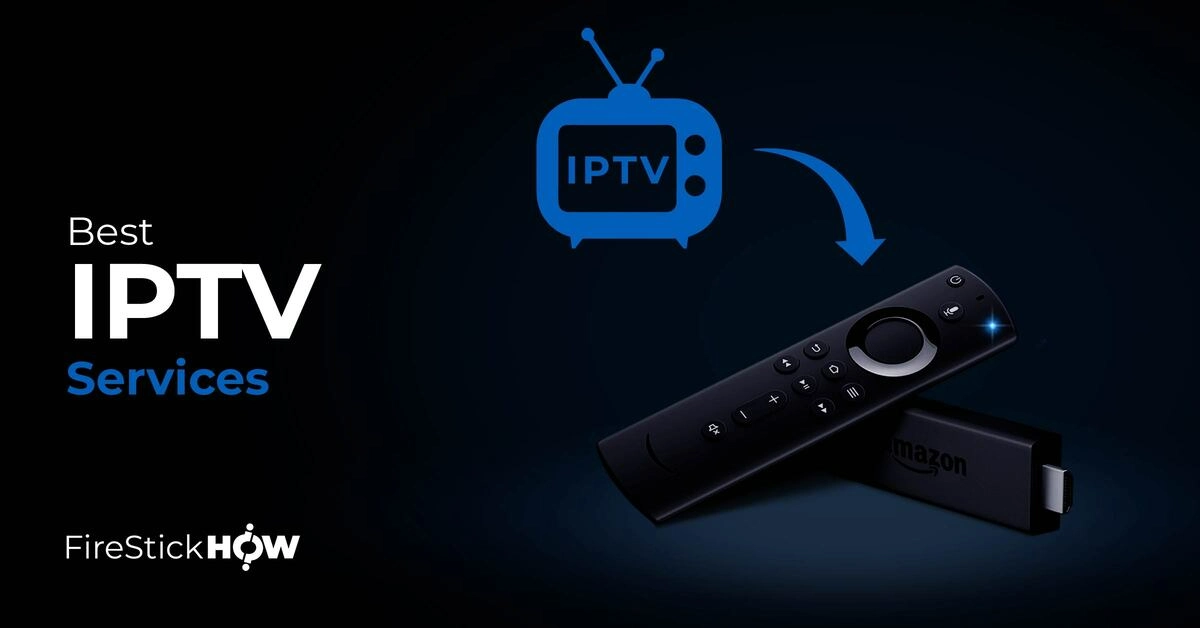 Types of IPTV Providers
When choosing an IPTV provider, you must be cautious and calculated. So how do you know when an IPTV service provider is legal? Let me help you out with that.
Verified IPTV Services
If you see that an IPTV service is available on the Google play store or Amazon app store, then it is evident that these IPTV services are verified and legal to be used in your region. They are legal IPTV services because Google and Amazon verify them.
Such IPTV services cannot stream illegal content because they will attract lawsuits if they do. Therefore, it is safe to say that all IPTV services available on the verified app stores are legal ones. 
YouTube TV and Sling TV are some examples of verified services. 
Unverified IPTV Providers
The IPTV services that aren't available on popular app stores are called unverified IPTV services. These are usually a lot cheaper than verified IPTV services. Unfortunately, proving whether all IPTV services outside app stores are legal is not feasible. So for convenience, I will brand these IPTV services as unverified ones. These unverified IPTV services might look lucrative with their offers.
Read: How to Install & Set up the best VPN on FireStick.
Before You Start (Prerequisites)
There are a couple of things that you should keep in mind before you subscribe to an IPTV service. Because an IPTV service does not function independently, some IPTV services might require an addon, while others might require a VPN.
IPTV stands for Internet protocol television. So this should come as a no-brainer that you would need working high-speed internet for an IPTV service to function properly.
If you face any connection speed problems, it would be best to sort them out with your Internet service provider (ISP). Because sometimes, ISP throttling causes slow internet speed. So make sure your internet service is up to mark.
How to Choose the Best IPTV Service for FireStick?
Every IPTV service comes with a few essential characteristics. But a few key aspects set the best IPTV service providers apart. I will tell you exactly what features to look for in an IPTV service to get the best service possible. After all, there are dozens of IPTV providers out there. Picking an irrelevant one may leave you confused and frustrated. 
Catchup
As the name suggests, this feature allows you to rewatch past episodes of your favorite TV channels and shows. Unfortunately, not every IPTV provider offers catchup. Only a few IPTV services provide catchup on selected channels and content on higher plans. However, the best IPTV services will allow you healthy catchup on basic plans. So keep a lookout for this feature.
Connections
This denotes the number of devices the IPTV service provider will allow you to watch your content. For example, you can view the IPTV service on four devices if you have four connections. While purchasing an IPTV subscription, make sure to keep an eye out for the number of connections that would be available to you.
EPG
This is, again, self-explanatory. The electronic program guide (EPG) is the past/upcoming TV schedule list. All the top IPTV services offer a comprehensive EPG. So if an IPTV service does not have a proper EPG, skip it and pick another one. 
IP Location Lock
Some IPTV service providers will perform location locks, which means you won't be able to access their services outside a particular location. However, the best IPTV services do not have this. So before going for an IPTV service, ensure you know enough about their IP Location Lock policy.
M3U URL
You will receive an M3U URL link in your email from an IPTV service. This link can be used on media players like IPTV Smarters, TiviMate, etc. If you don't receive an M3U link within a couple of hours, email the IPTV service support. 
VOD
VOD stands for (Video on Demand). Most IPTV services offer a rich library of TV shows and movies. With a capable IPTV provider, you can easily watch your favorite TV shows, movies, and sports events. 
PPV
PPV means Pay-Per-View. Most high-profile sports events and boxing matches are behind a PPV paywall. If you don't want to pay a hefty amount to official broadcasters, use an IPTV provider to catch these PPV events for a small price tag. 
VPN
Last but not least, you must invest in a good VPN. An IPTV service is not illegal. But, as I said earlier, quite a few unverified IPTVs exist. And you would not want to land in hot waters with authority over watching something on the internet. My suggestion is to go for ExpressVPN. It is one of the best VPNs on the market. And it gives you excellent value for your money. It hides your IPTV browsing history and IP location from the local government and the ISP (Internet Service Provider). So you can create a private browsing experience at home. 
List of IPTV Services (Unverified)
Here is the handpicked list of the best IPTV services for FireStick and other supported devices. 
1. Yeah! IPTV

If you are looking for an IPTV that falls under the cost-effective category, Yeah! IPTV is one of the best IPTV of its kind. It has several nifty plans for you to choose from. Two types of monthly plans are available. One of them offers one connection, and that is the basic plan. The other plan offers two connections. But it also costs significantly more than the basic plan.
2. Voodoo Streams


Voodoo Streams is a long-standing IPTV service provider that provides its services based on the content requirement and the duration of the requirement. Each one of its connections comes bearing two connections, and you can pay to add more connections. 
The IPTV service boasts of having over 12000 channels spanned across multiple categories. There are sports channels, adult channels, and much more. Moreover, Voodoo Streams also has many popular VOD content in its repertoire. 
3. HD Streamz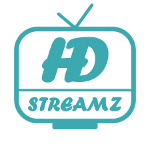 HD Streamz is an excellent choice of IPTV service if you wish to stream international TV channels from multiple countries.
Over 1000 channels from more than 19 countries are accessible with this IPTV service.
The major nations on this list are the UK, Canada, India, Saudi Arabia, and the Netherlands. And the best part about this IPTV service is that it is free.
How to Install HD Streamz on FireStick
4. Apollo Group TV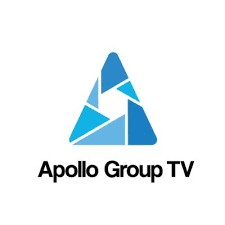 Apollo Group TV is easily one of the best IPTV services you can avail of. And no, I am not saying this as a generic statement. It is truly one of the best IPTV service providers in the market. This IPTV has many channels and a VOD library for you to choose from. And the best part? You can access live TV channels from countries like Israel, the UK, the USA, Canada, Germany, and much more.
5. King IPTV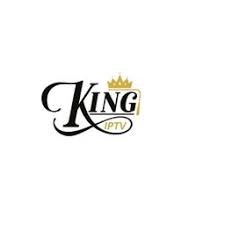 King IPTV is an excellent option if you want to watch content on VOD and watch live TV channels.
Not only does it offer a vast collection of VOD content (1400+), but it also comes equipped with TV channels from all over the globe.
The cherry on top? Unlike most IPTV services, King IPTV provides 1080p links for almost all of the content hosted on the site.
6. Hypersonic TV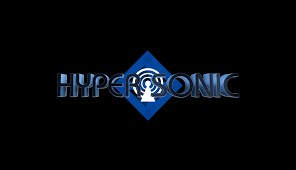 Hypersonic TV is a viable option to get a cheap IPTV service provider. Not only is it cheap, but unlike other affordable alternatives, it offers a vast content library for you to view from.
It is one of the best IPTV services that come under the cheap category. Moreover, it comes complete with English TV channels and international channels from countries like the USA, Canada, Germany, and many more.
The IPTV also includes several PPV events in its subscription plans. Unlike most IPTV services, it does not limit itself to one type of streaming link; it comes with HD channels and links. But it also has low-resolution links for people with low internet speed.
HyperSonic TV IPTV Review for FireStick & Android TV
7. ReSleek TV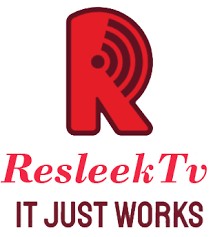 When you think of IPTVs that are on the cheaper side of the price range, what do you think? It is hard to imagine that the IPTV would provide over 15000 channels and allow you access to its 30000 strong VOD content library. However, ReSleek TV does that, giving you the best premium channels at a fraction of the price of other IPTV services.
Resleek TV IPTV Review for FireStick & Android TV
8. Super Pro IPTV

Super Pro IPTV is an IPTV service that will easily make it into my list of best IPTV services. Considering the 25000+ movies and TV shows available, it is unsurprising that most IPTV enthusiasts are fans of this IPTV service provider. The best part? It offers you a 4K resolution video stream. And this is something that we cannot say even about many of the best IPTV providers.
9. Eternal TV IPTV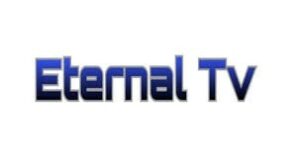 Eternal TV is one of the IPTVs whose subscription plans remain out of stock usually. So you can understand how good it should be that its servers remain full almost always. But those lucky enough to get a plan have proclaimed it one of the best IPTV services they have used. Moreover, its multi-user plans make it a perfect fit for getting it with family or friends. Finally, the extremely low cost makes it worth your money.
10. Blerd Vision TV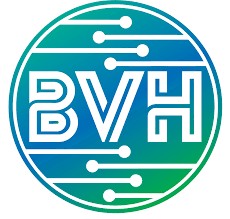 Regarding affordable IPTV service provider lists, Blerd Vision quickly makes the cut.
Admittedly, it is ridiculously low priced and has a comparatively smaller content catalog than its rivals, but it does make up for its affordable rates and two-day free trial.
11. Necro IPTV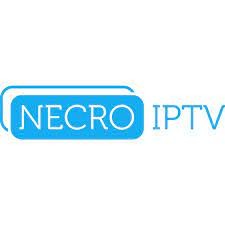 Necro IPTV makes it on our list because of its vast content range. If you want to watch sports channels, movies, TV shows, or Live TV channels, Necro IPTV covers you. In addition, the catchup feature on this app lets you rewind and watch content from up to 7 days ago. With 1080p streaming links and a massive library of content, Necro IPTV is a viable solution if you want content diversity in your IPTV subscription.
12. BestBuy IPTV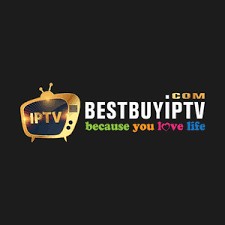 When it comes to reliability, BestBuy IPTV is one of the best IPTV apps around. It offers a vast library to surf from with over 7500 TV channels and a 9600-strong VOD catalog.
It also has reseller accounts, and you can opt for a reseller account when you purchase the IPTV subscription.
BestBuy IPTV Review and Setup Guide for FireStick & Android TV
13. ComStar IPTV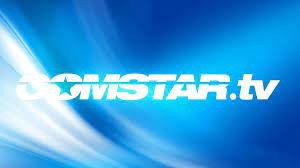 If you are looking for a versatile IPTV provider for your streaming device, ComStar is worth a checkout. It comes equipped with over 10000 channels and around 9000 TV shows, PPV events, and movies for you to browse from.
The biggest drawback of this IPTV service is its number of connections. Most plans allow for only one connection, and you can avail yourself of more connections at a price. But despite this drawback, ComStar easily makes it on my list of best IPTV providers.
14. Kemo IPTV
If you want a complete IPTV solution with premium HD channels, an extensive content library, and an affordable price range, Kemo IPTV is a good option. Its enviable movies and TV shows catalog is 30000 strong. Plus, it allows you access to more than 16000 channels from all over the globe.
The basic plan is usually limited to one connection. You can upgrade your plan for up to 5 separate connections. But it will cost you more per connection.
15. Falcon TV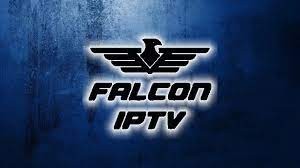 Falcon TV is a good fit if you are searching for an affordable IPTV service that will allow you to stream live TV channels, sports events, news, movies, and other content on FireStick. It offers three connections at an affordable rate, and Falcon TV provides you access to over 4000 channels spanning all categories. 
16. Supreme TV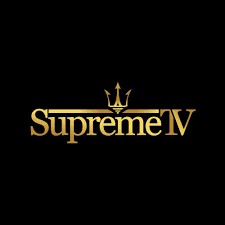 Supreme TV provides you with everything you want from your IPTV service providers. With over 9700 channels and a movie and TV show library of 20000+, it has a genuinely lucrative library.
Moreover, it has one of the best EPGs in the market. This helps you stay on top of your favorite movies and channels latest releases and TV schedules.
Supreme TV IPTV Review and Setup Guide for FireStick & Android TV
17. Prime IPTV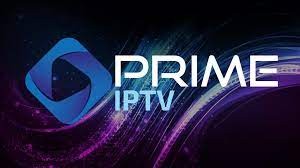 Complete with HD quality channels, sports channels, VOD, PPV events, and much more, Prime IPTV has an enviable content library. You can expect a 99.9% uptime while using this service. Also, Prime IPTV offers HD-quality streaming links for sports channels, which is very rare.
18. Xooms TV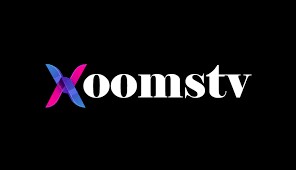 This is one of the IPTV service providers that is slightly expensive. But if you take a deep dive into its list of features, you will understand precisely why it is priced so highly. The developers claim a 100% uptime, and so far, no single claim has tried to refute this. The content library boasts over 28000 TV shows and movies and is fully equipped with over 11000 premium channels. The best part of this IPTV is undoubtedly its 24×7 customer support. These reasons are enough to make it into my list of best IPTV providers.
19. VavaView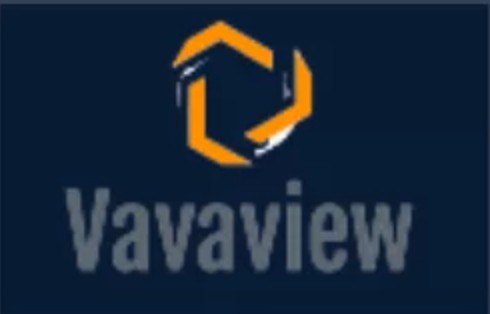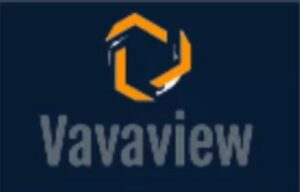 VavaView IPTV is a relative newcomer in the world of IPTV services. The slogan of this IPTV service is, "We got something for you." Its extensive content catalog features over 19000 live channels, and many VOD and PPV content back up the developers' claim. You can choose to have up to 5 different connections when you opt for a subscription to this IPTV service. 
VavaView IPTV Review & Usage Guide for FireStick & Android TV
20. Viewsible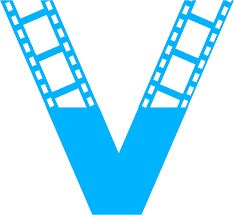 Viewsible IPTV is another new IPTV service that is becoming quite popular with the users of Amazon FireStick. Featuring over 15000 live channels and numerous VOD, PPV, and other content, it is understandable why users are starting to opt for this IPTV service more and more. In addition, it offers a single connection with its basic plan and a free trial period to try this IPTV service out. 
ViewSible IPTV Review & Usage Guide for FireStick & Android TV
21. Pelican Hosting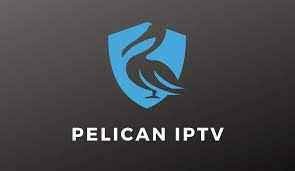 Pelican Hosting IPTV has been in the business for quite a long time and has built up a sizeable follower base. The motto of this IPTV service is "primary and affordable entertainment destination." They host over 10000 live channels and many VOD and PPV content to support this claim. As for affordability, unlike most other IPTV services available on the market, they offer three connections with their basic plan. 
Pelican IPTV Review & Installation Guide for FireStick & Android TV
22. Mom IPTV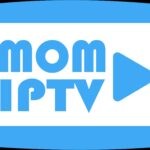 Mom IPTV is another capable IPTV service out there.
With packages starting from $14 per month, you can access 12,000+ live TV channels, video-on-demand options with 25000 titles, a rich sports library, adult channels, and more. Let's check the offering in detail. 
23. Six Star IPTV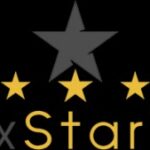 Six Star IPTV is one of the affordable IPTV services on the list.
With pricing starting at $6 per month, you can watch thousands of live TV channels, Video-on-demand titles, access EPG, and more.
If you are tight on the budget, go with this one. 
24. Beast IPTV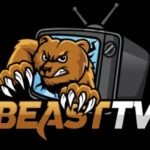 Beast IPTV is accepting new customers now.
If you are looking for a healthy number of channels from an IPTV provider, you can't go wrong with this one.
Here's what Beast offers with your monthly subscription. 
25. Nikon IPTV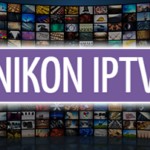 Nikon IPTV provider is quite popular among new FireStick users.
If you are new to the IPTV service, go with this one.
Don't forget to set it up with an IPTV player to enable entertainment and sports content at home. 
So, this was our list of the best IPTV services that remain unverified. 
Wait! It looks like you are all set to start watching your favorite content on FireStick. But have you protected your online identity yet? You are under constant surveillance by the Government and ISP. Free streaming of copyrighted videos may get you into legal trouble.
Thankfully, you can easily avoid online monitoring and safeguard your privacy with a trusted VPN on FireStick. A VPN will hide your IP address and online identity by encrypting your internet connection.
Please note that I am not encouraging you to violate any copyright laws. You should always watch the content available in the public domain. I am simply recommending the use of a VPN to maintain your privacy. You have every right to your privacy, which is constantly being breached these days.
I personally use ExpressVPN and have found it to be the fastest and most secure FireStick VPN. It is also the most streaming-friendly VPN I have ever used. Therefore, I highly recommend getting ExpressVPN for FireStick.
Here is how you can quickly get the ExpressVPN app on FireStick:
Step 1: Click HERE to subscribe to ExpressVPN and enjoy a 49% discount with 3 months of extended service. You are also eligible for a 30-day, full money-return guarantee.
Step 2: Download and install ExpressVPN on FireStick
Choose the Find > Search option on the FireStick home screen on the menu bar.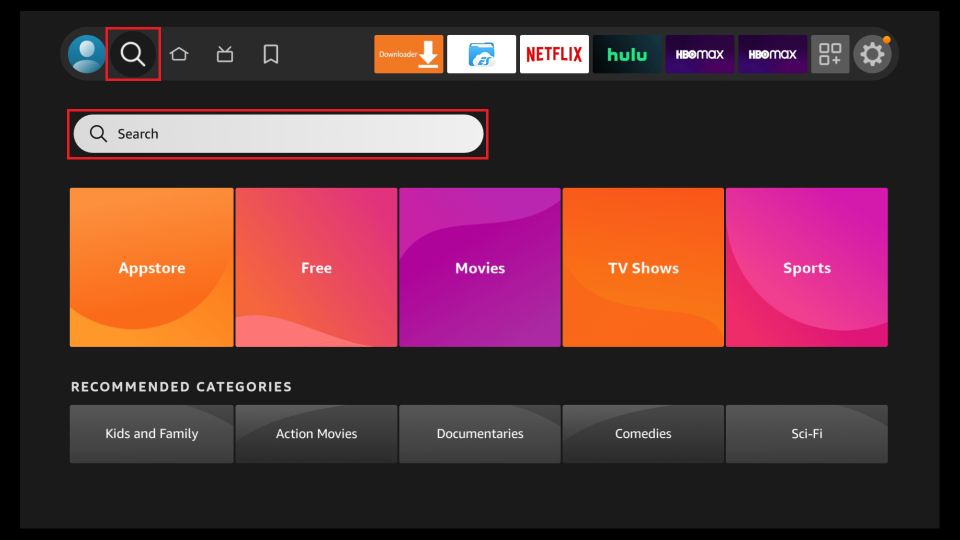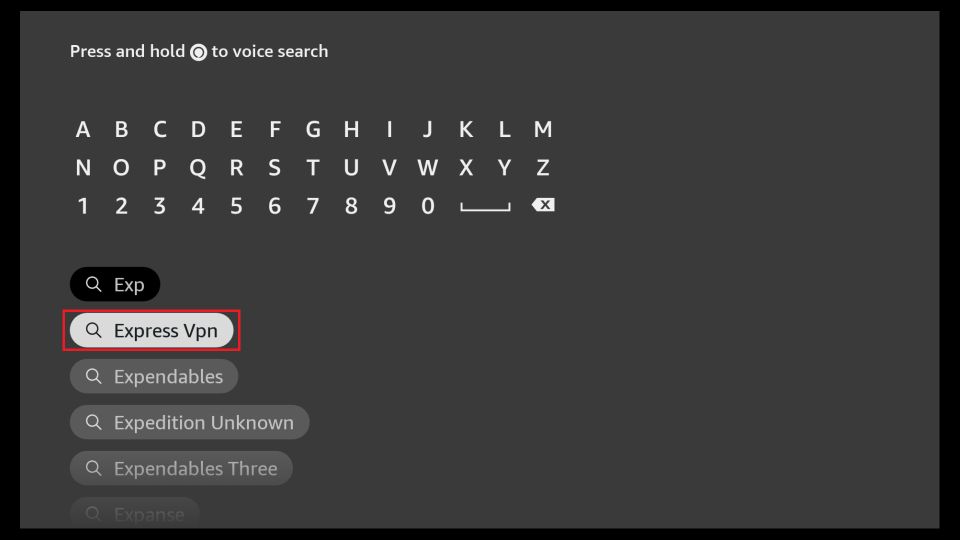 Click the ExpressVPN icon on the following window.

Click Download or Get on the next window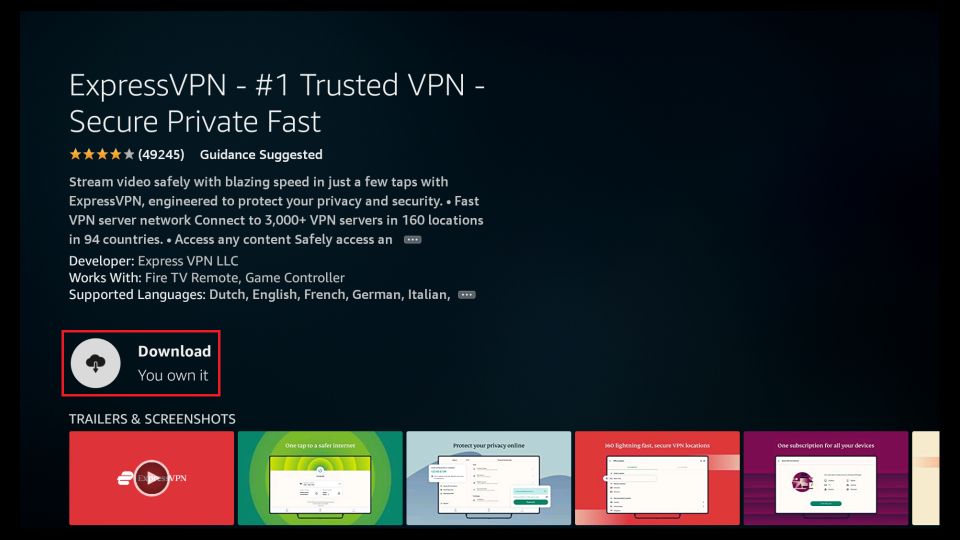 Step 3: Open ExpressVPN once you have downloaded it. Sign in with your account.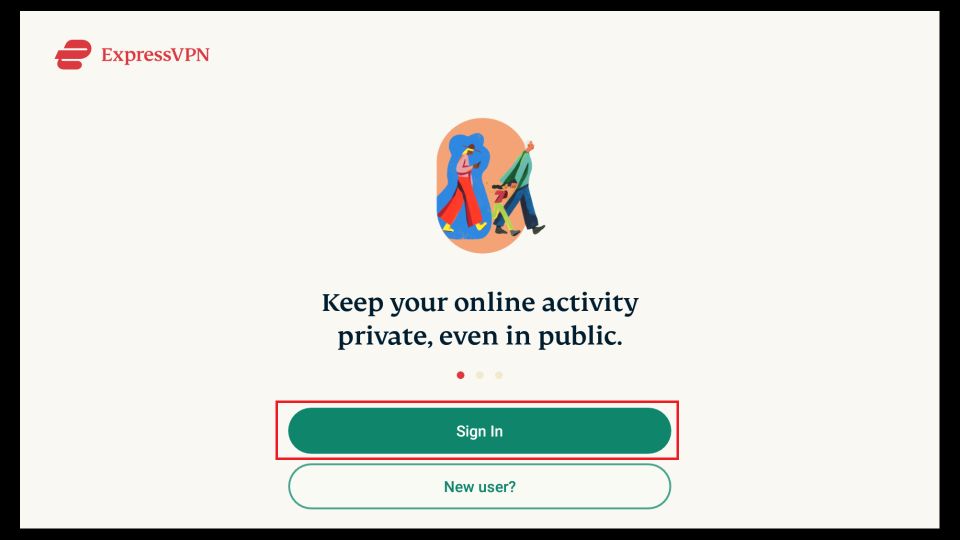 Step 4: Choose a server and click the Connect/Power button

Put your mind at ease now! You have successfully secured your streaming activities with ExpressVPN.
List of Verified IPTV Service Providers
Okay, enough about unverified IPTV service providers. Let's look at those IPTV services you can access from your app store. You can easily install these apps on your FireStick in a few minutes. 
Now before I get to the list, I need to clarify something. Legal IPTV services might not seem as lucrative as the unverified ones at first glance. But if you factor in the fact that these do not have the probability of legal blowback, you begin appreciating their worth.
So buckle up, and let's dive in.
1. Fubo TV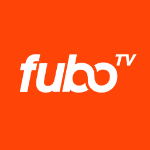 Fubo TV is one of the top-rated IPTV services in the verified category. It comes with over 250 channels and has three separate plans according to the needs of the viewers. They also host a lot of popular DVR content. The most notable channels you will gain access to with a subscription to Fubo TV are ESPN, Cartoon Network, TBS, FS1, MLB Network, CNN, NBA TV, Tru TV, and many more. 
How to Install Fubo TV on FireStick
2. Sling TV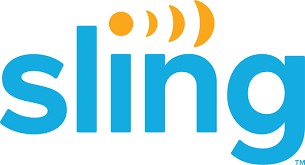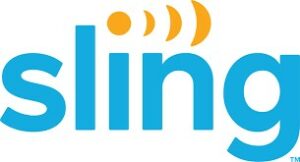 If you are talking about legal IPTV apps, there is no way you can exclude Sling IPTV from your list. It offers over 50+ cable TV channels. (Yep, you read that right. It offers Cable TV channels, and I told you, legal IPTVs are worth it). And that is not even the best part. It provides a 14-day trial period, giving you ample time to familiarise yourself with the app before pulling the trigger to buy it.
3. YouTube TV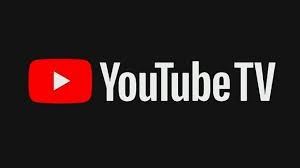 You go to Google and type 'Best IPTV,' and the first name that will pop up is Youtube TV. With tons of exclusive features, it is one of the most popular IPTVs. But this service comes at a cost.
Youtube TV is the second most expensive IPTV service provider. But believe me when I say this, it is worth the money. Because it is YouTube, customer support is available through their website. However, the channel support is relatively slim compared to its close rivals.
How to Install YouTube TV on FireStick
4. Philo TV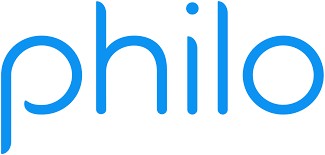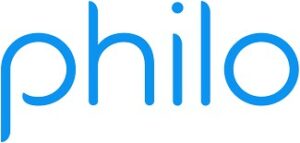 If you are looking for an affordable yet legal IPTV solution for your FireStick, you should not have to look further than Philo TV. Not only do you get over 50 channels, but you also get access to the impressive VOD content library of Philo TV. Channels like BBC America, MTV, HGTV, etc. are all included under the list of channels that Philo TV services.
How to Install & Use Philo on FireStick
5. DirecTV Stream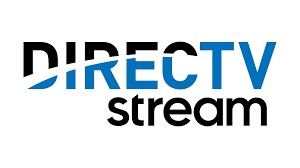 DirecTV Stream, or AT&T TV, is a premium IPTV service provider. And as is always the case with good stuff, it will burn a sizeable hole in your wallet. In addition, its monthly pricing of $69.99 is certainly not on the affordable spectrum.
But this is also easily one of the best IPTV apps I have enjoyed using. The reason? The plan comes bundled with an HBO Max subscription. Do you think that is a great feature? Then you will love that, unlike most IPTV subscriptions, it offers three connections by default.
How to Install DirecTV on FireStick
6. Hulu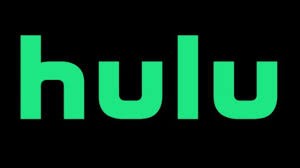 Unless you have been living under a rock or something, there is nothing that I could say about Hulu that you already do not know. One of those IPTV services has made a niche for itself in the OTT market. And Hulu has considerable clout over the OTT market, considering the kind of content it has to offer. The Hulu originals are the major USP of the IPTV service.
How to Install & Watch Hulu on FireStick
7. Vidgo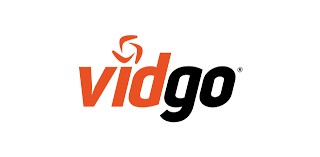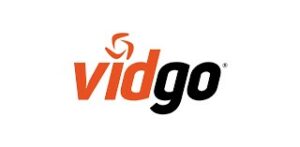 If you are bored with all the old IPTV services and want to try something new, you might give Vidgo a shot. It is a welcome change from the same old IPTV services you have used for so long. This IPTV service also comes integrated with the TV Everywhere software, and it offers 90 channels, including Fox News, ABC, TLC, A&E, Lifetime, BTN, and much more. 
How to Install & Use Vidgo on FireStick
8. Pluto TV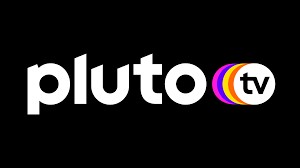 Pluto TV is an IPTV service on FireStick through the Amazon App Store. It is a very intuitive IPTV service that is fun because of its immersive UI design. In addition, it is entirely legal and is incredibly hassle-free to use.
If you wish to download it on Android, you can easily find it on Google Play Store. Its USP is that it can be accessed via almost all mainstream streaming platforms.
9. Xumo TV


If you are looking for a legal IPTV that offers tons of variation in content, Xumo is an excellent option to explore. It provides hassle-free viewing of cable TV channels on almost any device. It also has its own Kodi addons, which is why this app is available for many devices. The best part is that it does not require any login or account creation to be used.
How to Install & Watch Xumo TV on FireStick
10. Red Bull TV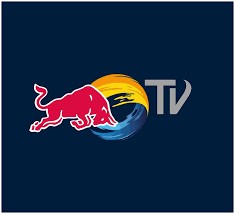 Are you someone who loves adventure sports? Are you on the lookout for sports channels that broadcast adventure sports? Red Bull TV is the one-stop solution to all your adventure sports solutions. Coming free of cost, it offers you its catalog of in-house channels to stream adventure sports. Moreover, it does not require any sign-in or account creation.
Formula One, E-Sports, Cliff Diving, and Bike Racing are a few options for viewing on the IPTV service. It also has a pretty sizeable list of films or documentaries. In addition, you can choose to watch a lot of content available on VOD on Red Bull TV.
How to Install Red Bull TV on FireStick
11. Peacock TV


Have you heard of NBC Universal? Of course, you have. They are one of the USA's leading entertainment brands and own Peacock TV. You can avail of customer support on this app via their website or your phone, whichever works for your convenience.
All the original content from NBC Studio is available for a cut price. As we know, IPTV services usually face server issues occasionally. But by being owned by one of the biggest studios in America, Peacock TV is a reliable IPTV service in this regard.
How to Install Peacock TV on FireStick
12. Crackle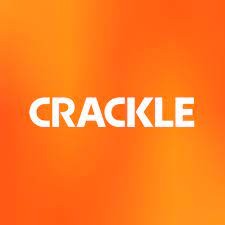 Do you know who owns Crackle? Chicken Soup for the Soul and Sony. Anybody who has been using IPTV services for some time must have definitely heard of Crackle. It offers selected content from the banner of Sony. But the good thing is that it does not require any form sign-up for the user to be used. The official website allows for customer support to be availed easily.
How to Install Crackle on FireStick
13. Strix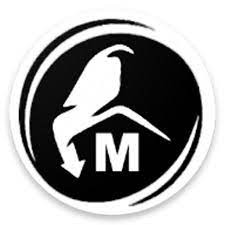 Developed by Inside Android, Strix is a comprehensive streaming solution for FireStick. Initially designed for Android, the app can be sideloaded via Downloader on FireStick to enjoy live TV channels, free movies, TV shows, and other content. The site also has adult content. But it allows for the parental lock, so you can be sure that you can use this app for your family's FireStick streaming solution.
How to Install Strix on FireStick
14. Disney Bundle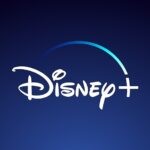 If you want an ideal IPTV subscription with sports, entertainment, news, and live TV channel content, you can't go wrong with this one. Disney bundle combines the Hulu, Disney+, and ESPN+ streaming services into a single package. The pricing starts at $12.99 per month. Here's what you get with the Disney bundle. 
How to Install Disney on FireStick
15. Paramount+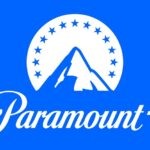 Paramount+ is a streaming service from CBS Network.
It houses the company's TV shows, movies, and sports events like the Champions League, Europa League, NFL, and more. 
You can install Paramount+ from all major app stores, such as Google Play Store, Amazon Store, Apple Store. 
How to Install Paramount+ on FireStick
16. Prime Video
Prime Video is a must-have service for Amazon shoppers. The IPTV service is known for originals and on-demand content, including TV shows, movies, and Amazon Originals. You can get the service with your existing Amazon Prime subscription. Although Amazon has raised prices in the last few years, the Prime subscription remains one of the best streaming services for cord-cutters. 
What to Look Out for While Buying an IPTV Subscription?
While you are out shopping for an IPTV service, just skimming through their features is not enough. You will need to know to consider a lot of other factors too. And it would be best if you compared these with other IPTV services.
I have prepared a list of everything you should keep an eye out for. Let us take a look at that list.
Payment options and pricing strategy
You should first look for payment options for an IPTV service. You should always prefer crypto or PayPal to purchase the plan. We have often seen the IPTV provider getting a legal notice and being forced to share customer details. It's essential to hide your financial information from such providers. You should also avoid paying for a yearly plan upfront. It's advisable to stick to the monthly plan. You don't lose a large sum even if the authorities shut down the IPTV provider. 
Support for Live TV Channels and VOD
While most IPTV services offer live TV channels with their plan, very few provide an option to watch TV shows and movies. So if you plan to watch a lot of video-on-demand content, pick a relevant IPTV provider from the list. 
Connectivity. The more, the better
Going with an IPTV service that offers at least three simultaneous connections is essential. So that you can enjoy your preferred IPTV provider with several devices at once.
Compatibility with VPN in case of unverified IPTVs
You should never stream content from unverified services without an ExpressVPN connection. FireStickHow can't confirm the authority of such apps, and watching content from these apps without ExpressVPN can put you in legal trouble in the future. 
Compatibility with an external IPTV player
Most IPTV services offer an IPTV player to stream the content. But you should ensure compatibility with third-party IPTV players like TiviMate and IPTV Smarters. These third-party players are more capable and easy to use with an IPTV service. 
Customer support
IPTV services often go down due to legal notice from the local government. Therefore, you should opt for an IPTV provider that offers 24×7 customer support to all subscribers. 
Electronic program guide support
Most cord-cutters must be familiar with the EPG guide. If you want the same experience with an IPTV provider, pick an IPTV service that offers EPG support. Then, you can check the current and future programs from a familiar interface. 
If you are a boxing fan, you should use an IPTV service offering PPV events support. These PPV matches are priced at $50-$100. With a capable IPTV service, you are looking at massive savings by streaming PPV events for a small price.
Wrapping up
My list of best IPTV services is not exhaustive, but I did try to cover all the bases. What IPTV service do you use to stream content? Is it on the list? If it is not, and you want me to review it, do let me know in the comments. 
Related: