In this article, I'll show how to use Trakt on Kodi and FireStick. This rundown includes installation, usage, and everything in between about Trakt. You can use this guide as your go-to reference for any Kodi-eligible device like Windows PC, Android phones, etc., and Amazon Fire TVs like FireStick 3rd Gen, FireStick Lite, FireStick 4K Max, and more.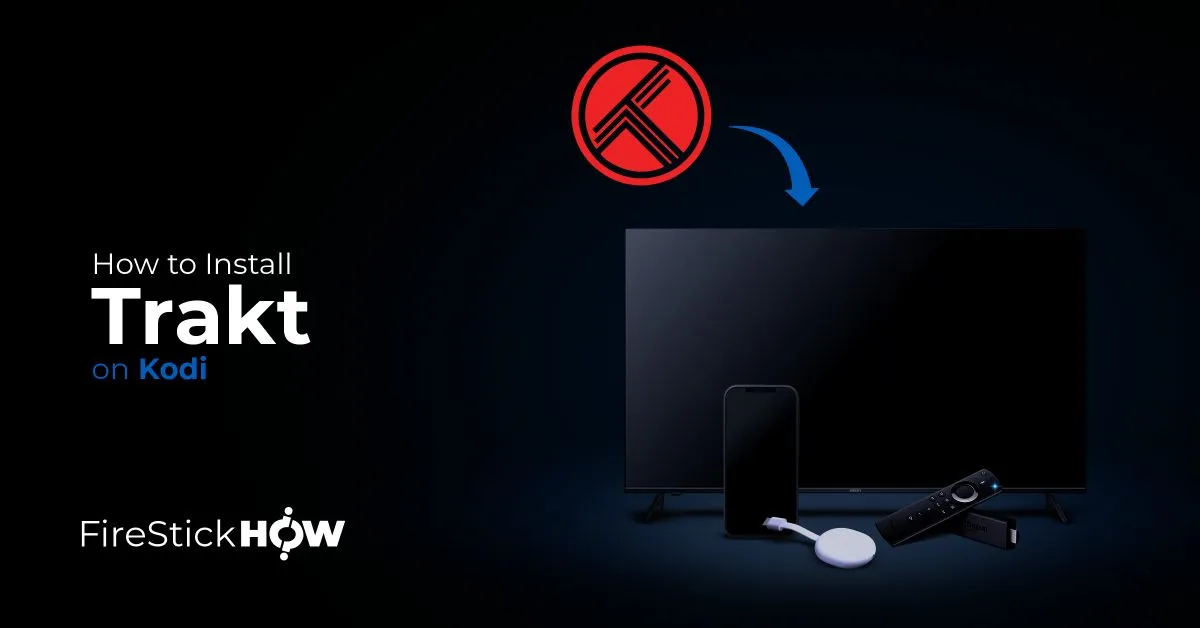 What Is Trakt?
fTrakt is a service that lets you track the whats and whens of your entertainment world. From your watch history to when you paused a movie, Trakt records everything on supported platforms.
That's not it. Trakt provides tailored recommendations per your data. Also, you can share comments and ratings. With Trakt, you can keep all your entertainment devices and platforms in sync. So, no more second-guessing which episode you have to watch next.
Trakt's official app is available on iOS and Android (paid and a work-in-progress). And it supports platforms like Watcht, Infuse, Ripple, SeriesGuide, MrMC, Series Mate, and many others.
You can integrate Trakt into media centers like Kodi, Plex, Netflix, Jellyfin, Emby, Stremio, VLC, and more.  I personally love Trakt because it supports almost every streaming service I use. And within a few clicks, I can easily integrate it to keep my entertainment synced. And guess what? Trakt is 100% free!
Attention KODI Users: Read before you continue
Government and ISPs endlessly monitor your online activities using your IP address 3.17.249.235 (exposed to everyone). Kodi is an excellent platform for streaming movies, TV shows, and sports, but streaming copyrighted content can get you into legal trouble. 
You should use a reliable Kodi VPN and protect your streaming activities and privacy. A VPN will hide your IP address and bypass government surveillance and geo-restrictions.
I trust and use ExpressVPN, the fastest and most secure Kodi VPN. It's easy to install on any Kodi device, including Amazon FireStick, PCs, and Smartphones. In addition, it offers a 30-day money-back guarantee, and 3 free months with the annual plan.
Read: How to Install & Use the best VPN for Kodi.
Trakt Top Features
Here are some of the top features of Trakt:
Official iOS App

Real-time social network sharing 

Full history of everything you have watched

Watch now links

Personalized TV & Movie calendars

Personal lists

Reviews & shouts

Automatic scrobbling
Sign Up for the Trakt TV Account
You can easily create a Trakt TV account, as it's 100% free!  Here's a detailed guide on how you can sign up for the free Trakt account:
1. On your tablet, PC, or smartphone, open a web browser like Chrome and go to Trakt's official site at https://trakt.tv. Click the red JOIN TRAKT FOR FREE button.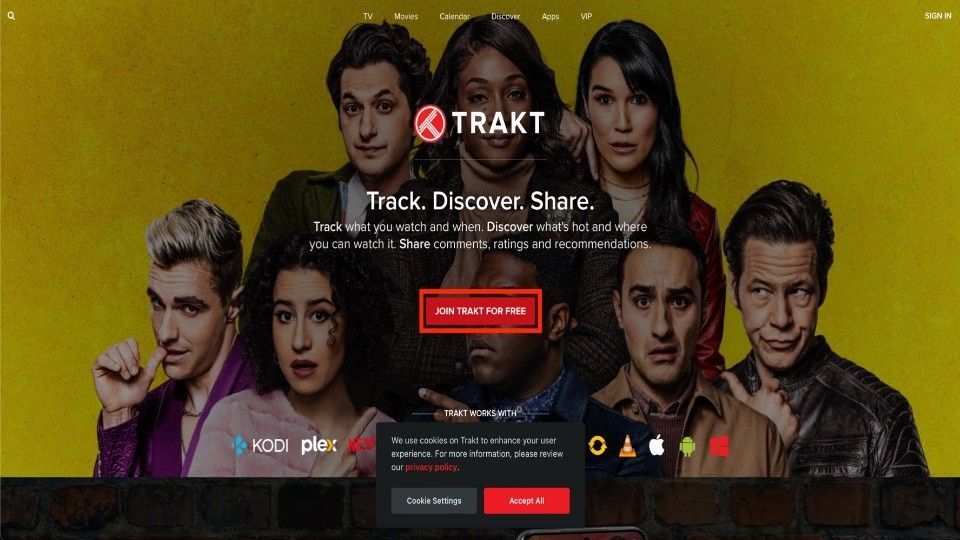 2. You'll be taken to Trakt's sign-up page. Enter your email address, choose a username, and set a password for your Trakt account. Next, tick the checkboxes, click the red Accept All button, and select JOIN TRAKT.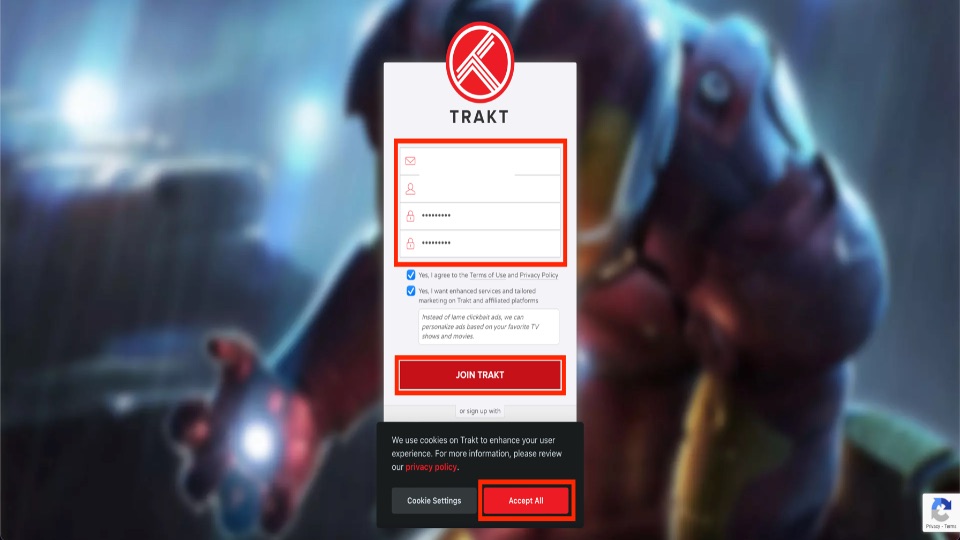 3. Trakt will send you a confirmation message to your email address. Open Trakt's email and click on the red CONFIRM ACCOUNT.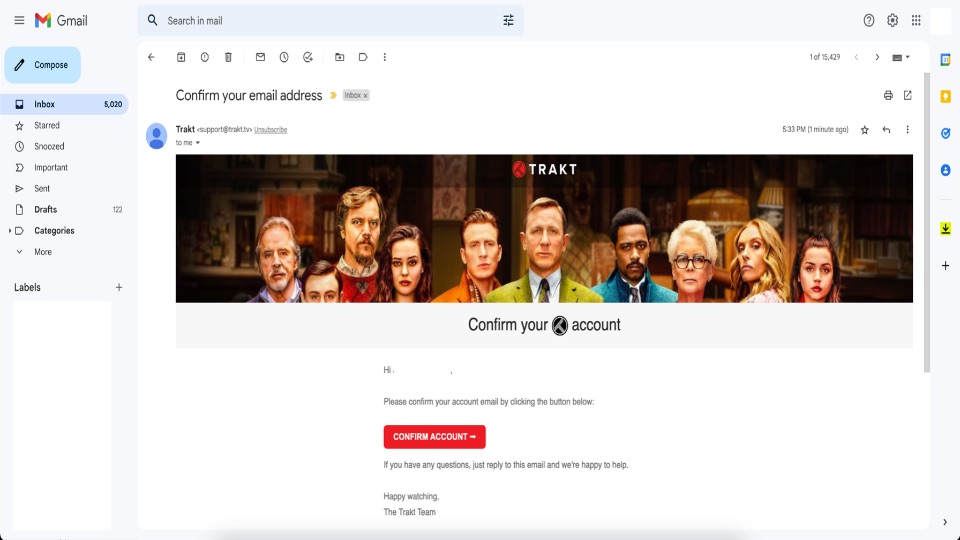 4. You'll be taken to Trakt's sign-in page and see a confirmation message – Your account was successfully confirmed. Enter your account credentials and click SIGN IN to log into your new Trakt account.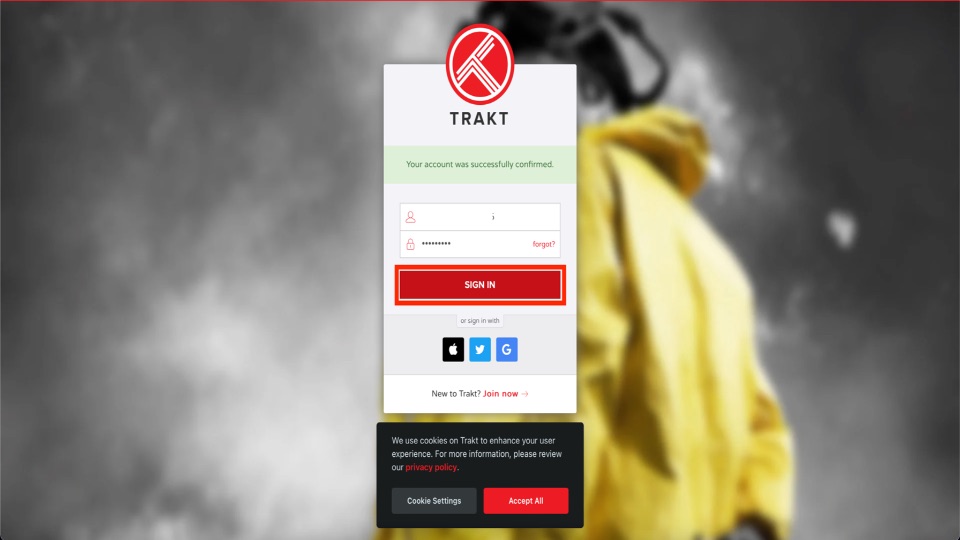 5. Next, Trakt will ask you to personalize your profile by entering information like your Name, Location, Gender, Date of Birth, etc. Once done, choose the Accept All button.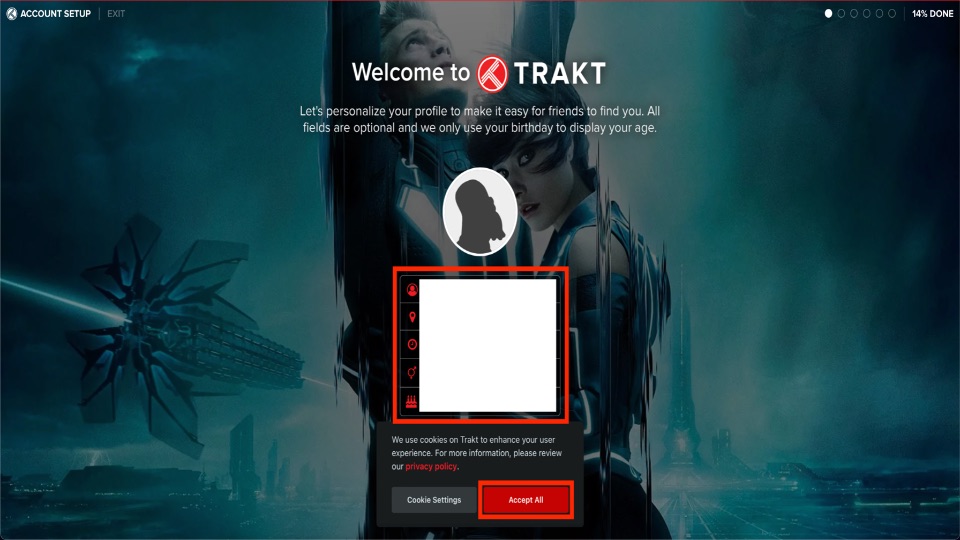 6. Select your favorite streaming services on the next page and click NEXT STEP to save them.
7. Afterward, select your favorite genres from the available options and click NEXT STEP to move forward.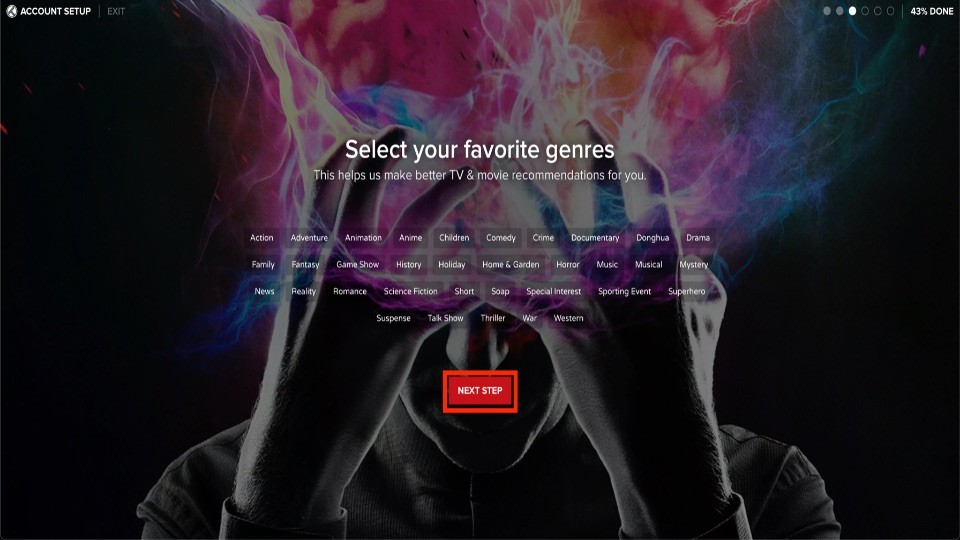 8. Add TV shows and movies to your profile and click the red NEXT STEP button to continue.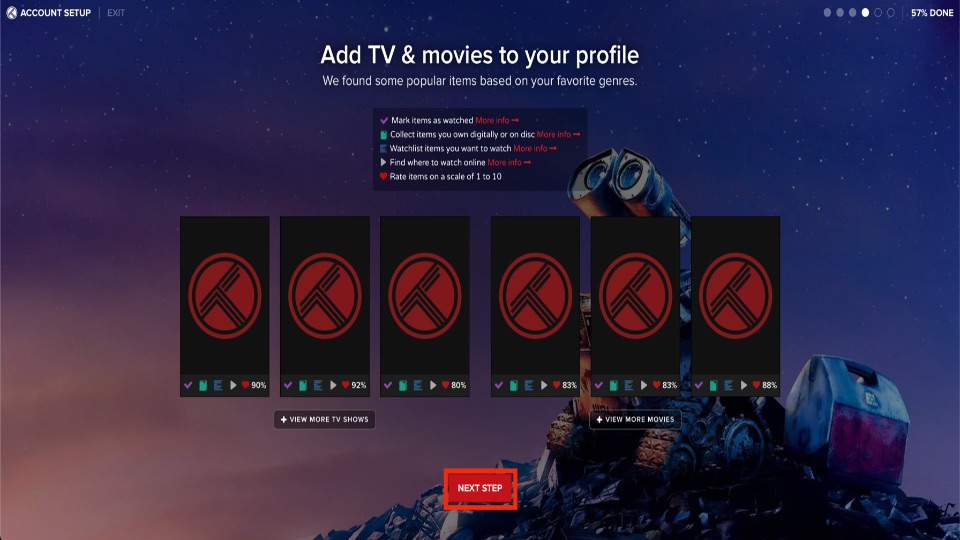 9. Next, you can connect your social handles like Twitter, Google, Tumblr, etc. Click NEXT STEP once you are done.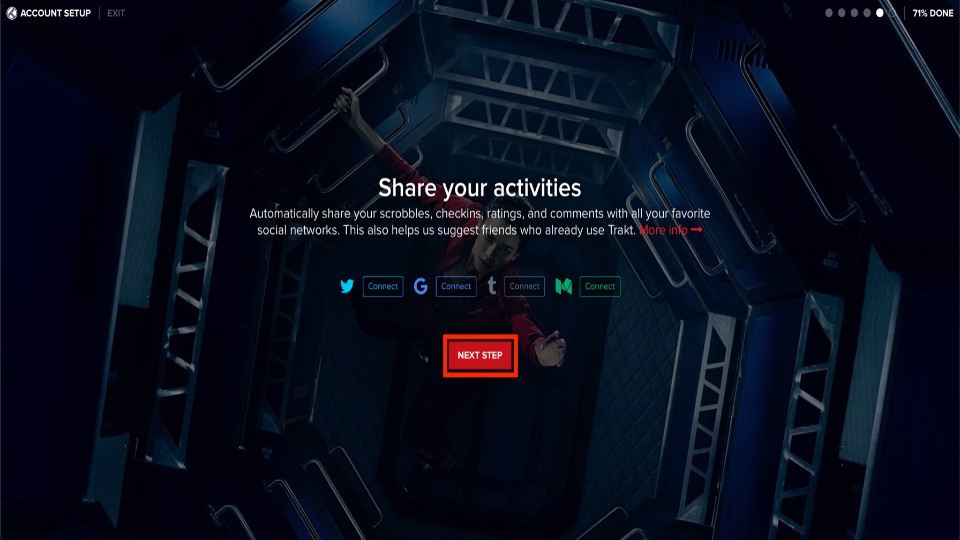 10. You can connect your Slack, Pinterest, and other platforms for real-time notifications by Trakt. To finish the setup, click CONTINUE TO DASHBOARD.
11. And finally, you'll land on your Trakt account dashboard.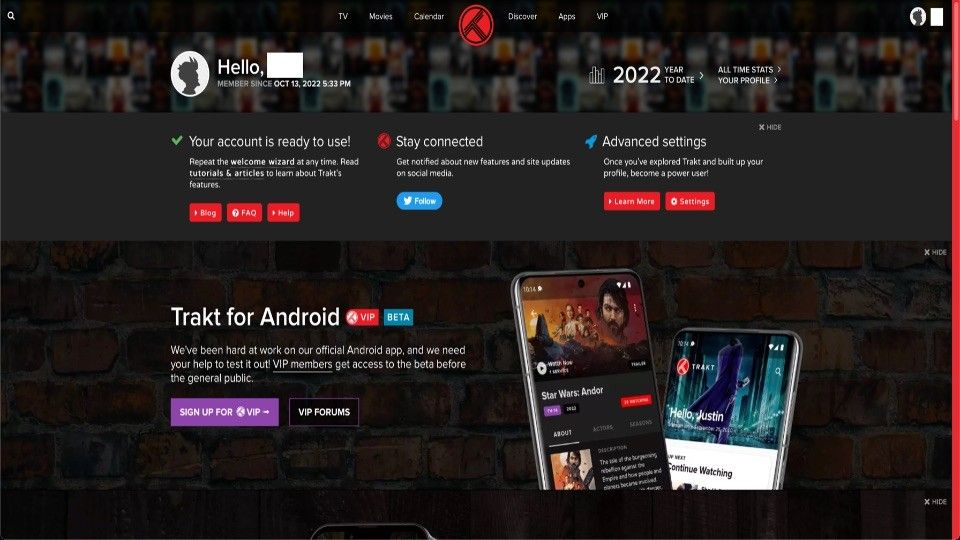 What Is Trakt VIP?
In addition to the basic features, Trakt VIP offers a bunch of interesting advanced features, including:
Advertising-free Trakt experience

Year in review

All time stats

Android app

Watch now filtering

Advanced filtering

Progress reset

Widgets

Dark Knight mode

VIP only forums
There are two Trakt VIP plans, VIP for $30 and VIP EP for $60 yearly. The latter comes with Executive Producer Credit. And you have to pay once a year – there are no monthly subscriptions.   
How to Purchase the Trakt VIP Subscription
Here's a complete breakdown of how you can upgrade your free Trakt account to a VIP one:
1. Fire up a web browser on your computer/phone and visit https://trakt.tv/vip.
Choose the VIP or VIP EP plan and select your payment method.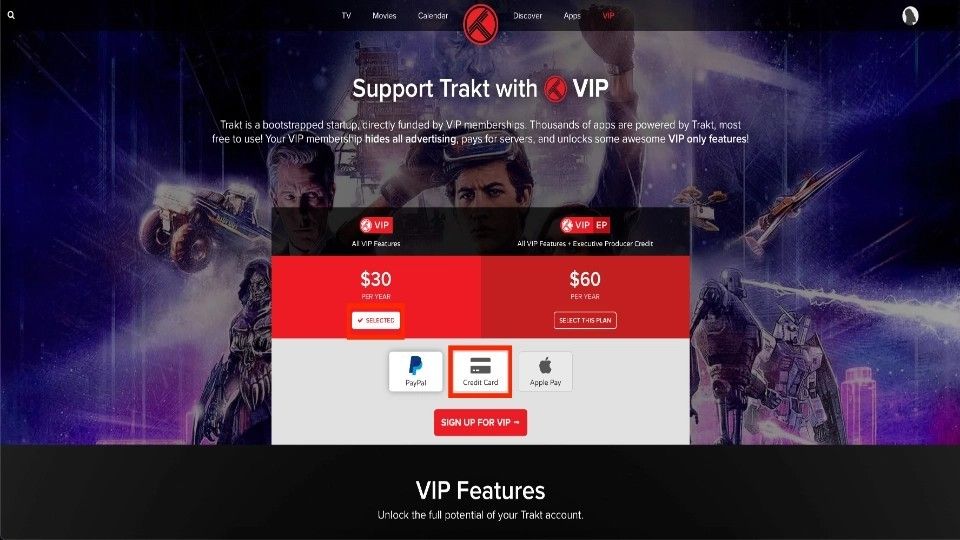 2. Click the red SIGN UP FOR VIP button.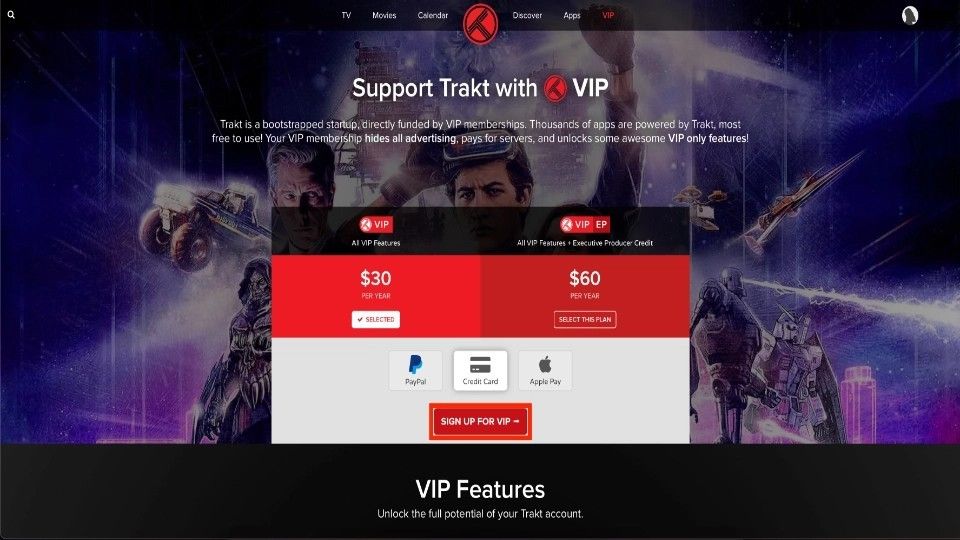 3. Enter your Card information and Name on the card. Then, choose the red Subscribe button. 
Complete the purchase of the Trakt TV VIP subscription by following the on-screen instructions.
How to Install Trakt Addon on Kodi
Trakt is the official part of the Kodi repository. Here's the step-by-step instruction guide to install the Trakt Kodi addon:
1. Explore the Kodi settings menu by clicking on the Gear Cog icon.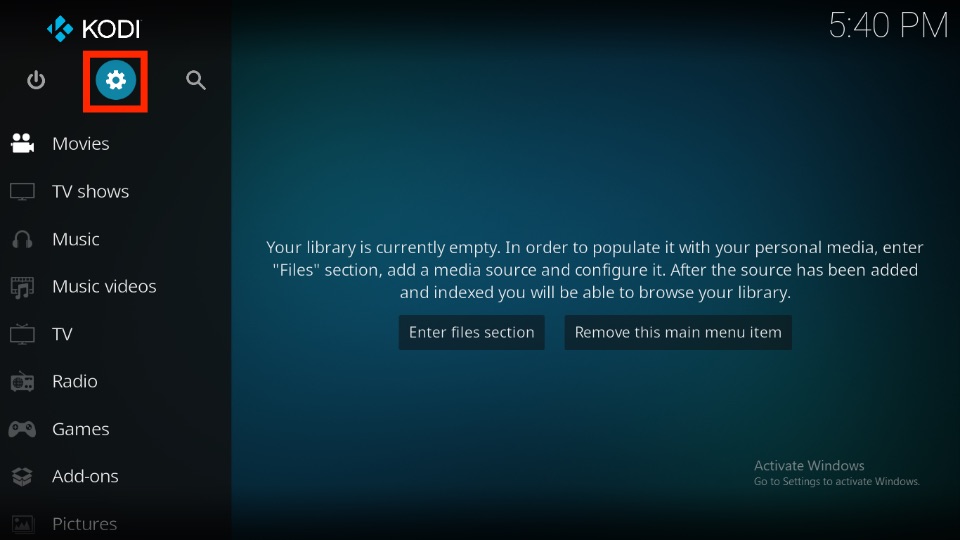 2. Open the Add-ons tab.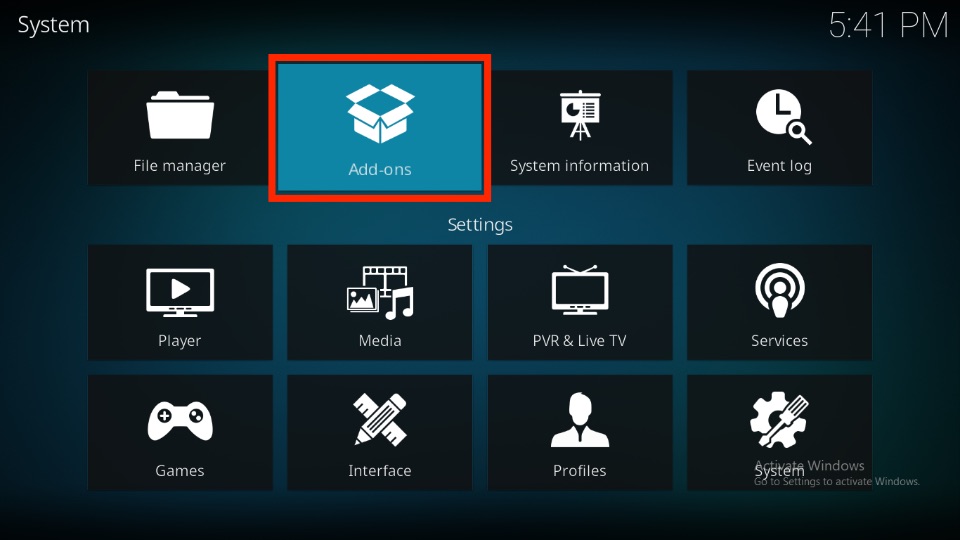 3. Choose the Install from repository folder.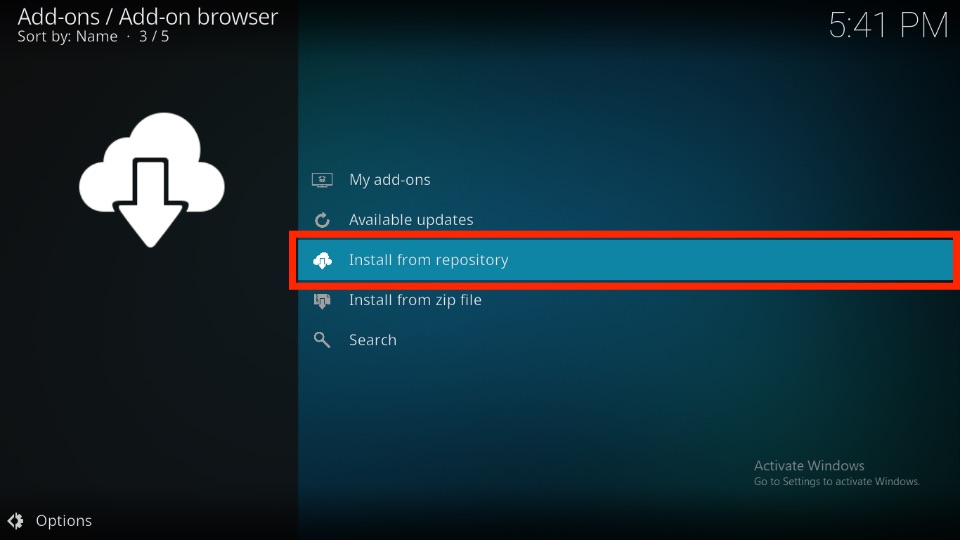 4. Go to the Kodi Add-on repository and open it.
Note: If you don't see a window like the image below, skip to the next step.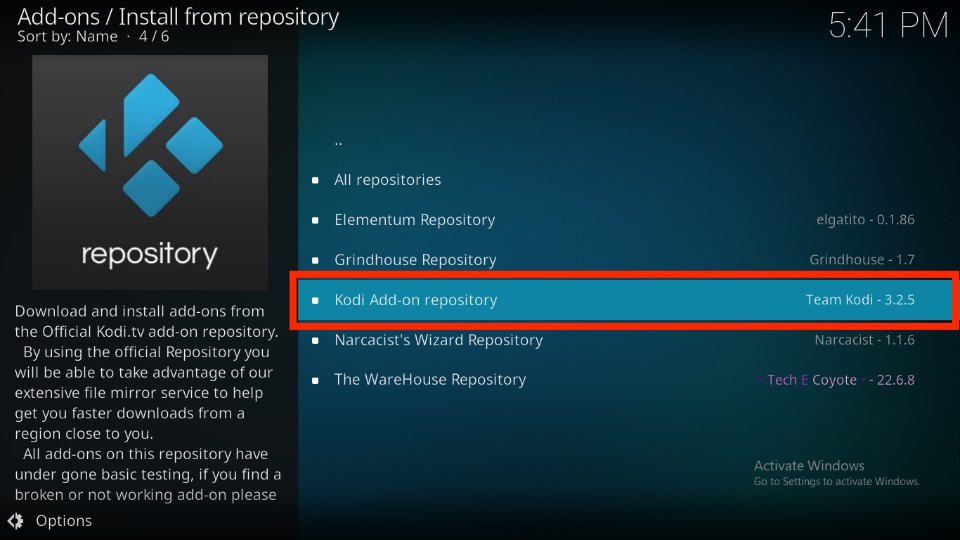 5. From the list, go inside the Program add-ons tab.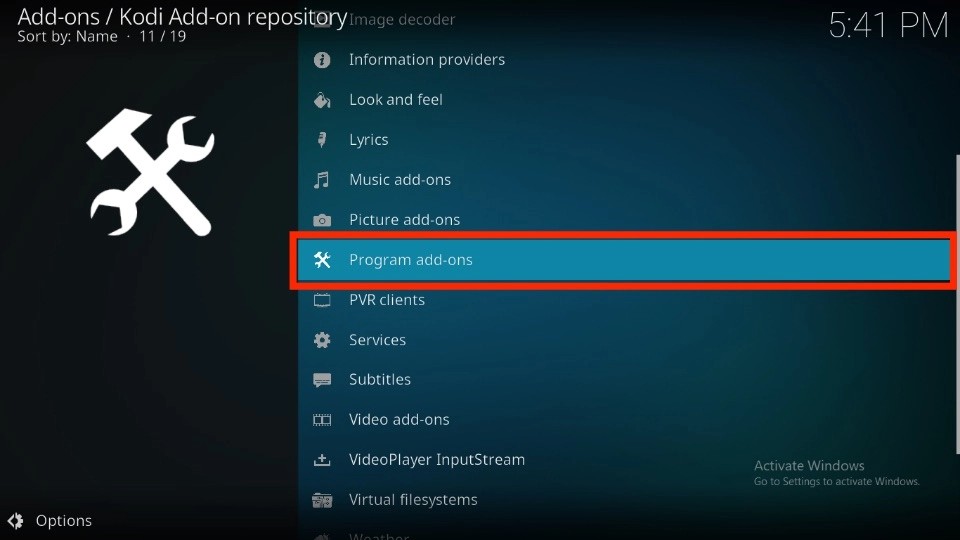 6. Head toward the T section of the Program add-ons and choose Trakt.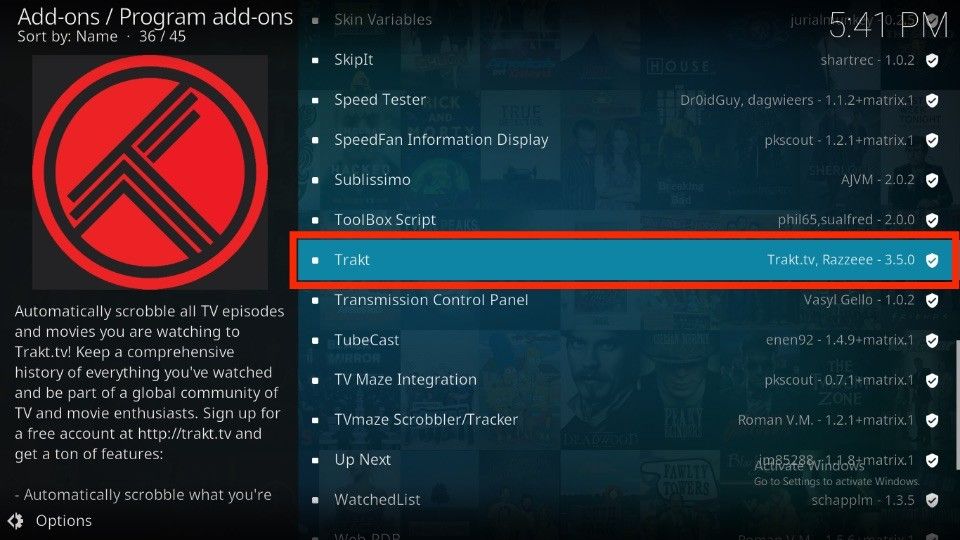 7. On the Trakt dashboard, choose the Install button on your screen's bottom right.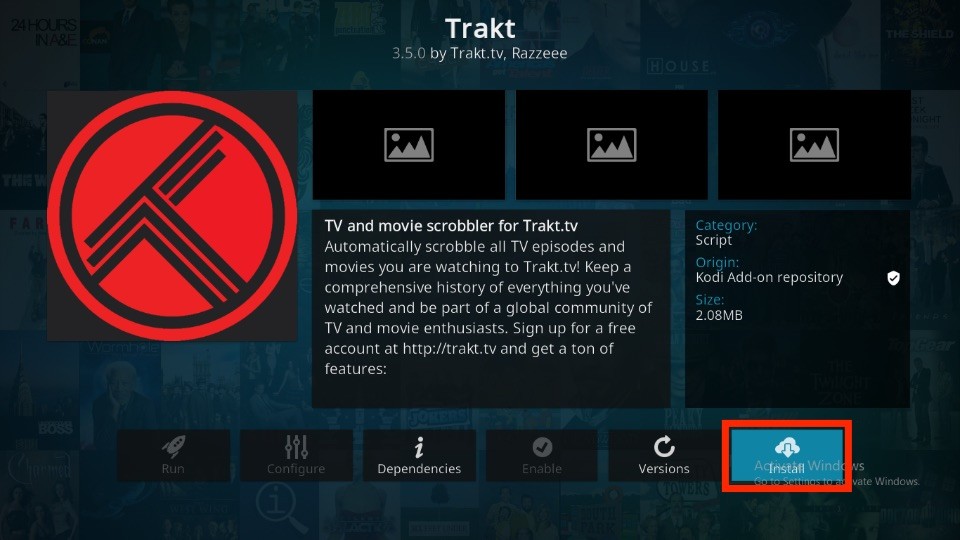 8. In the background, Kodi will download the required files for Trakt. And then install them.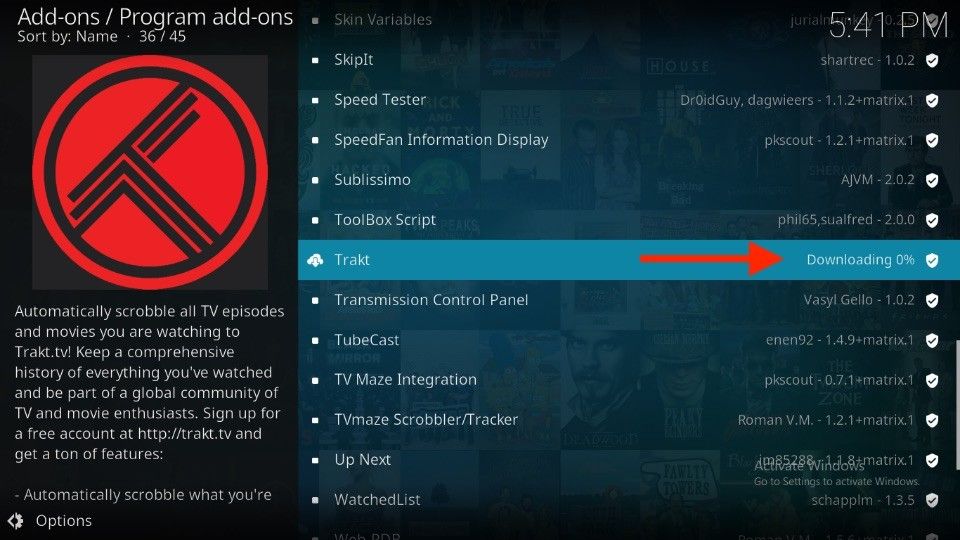 9. On successful installation of Trakt, a notification will appear – Trakt Add-on installed.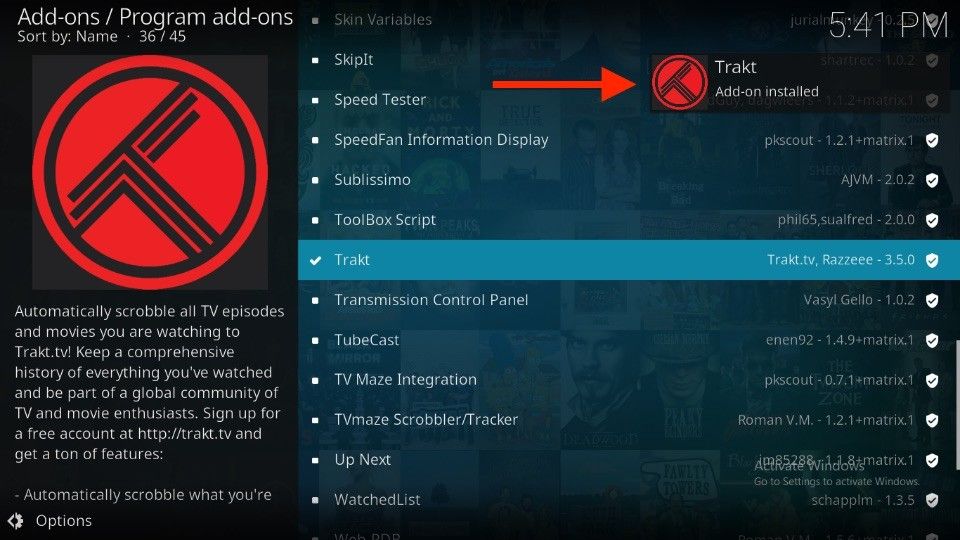 Congratulations! The official Trakt addon is now installed on your Kodi app.
How to Set Up Trakt on Kodi
There are two ways to set up Trakt on your Kodi app, authorizing the official Trakt app and integrating it individually on third-party addons. March on to learn about both ways to set up Trakt on Kodi:
Firstly, I'll show you how to use the official Trakt TV Kodi addon to connect your Trakt account.
1. Open Kodi, scroll down, and open the Add-ons section on the home screen.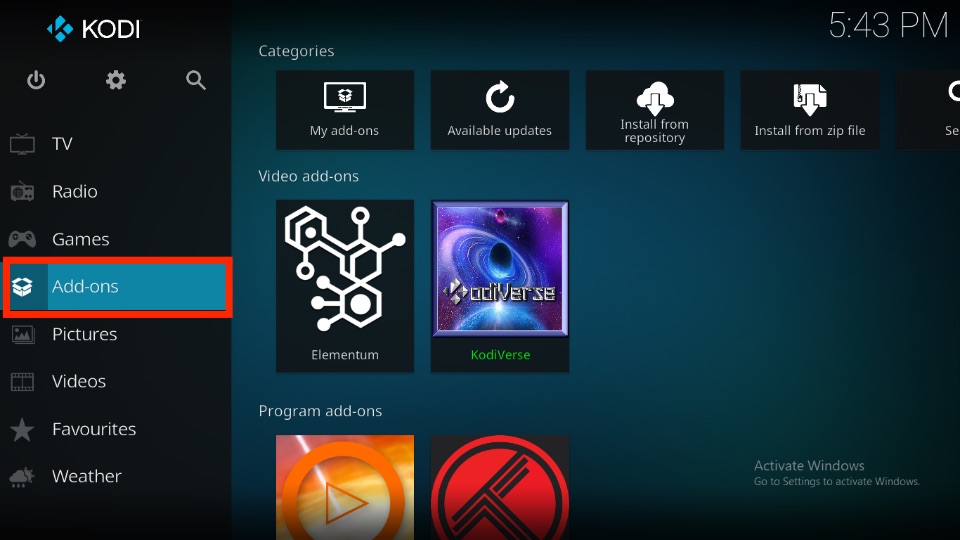 2. Go to the Program add-ons sub-section and choose Trakt.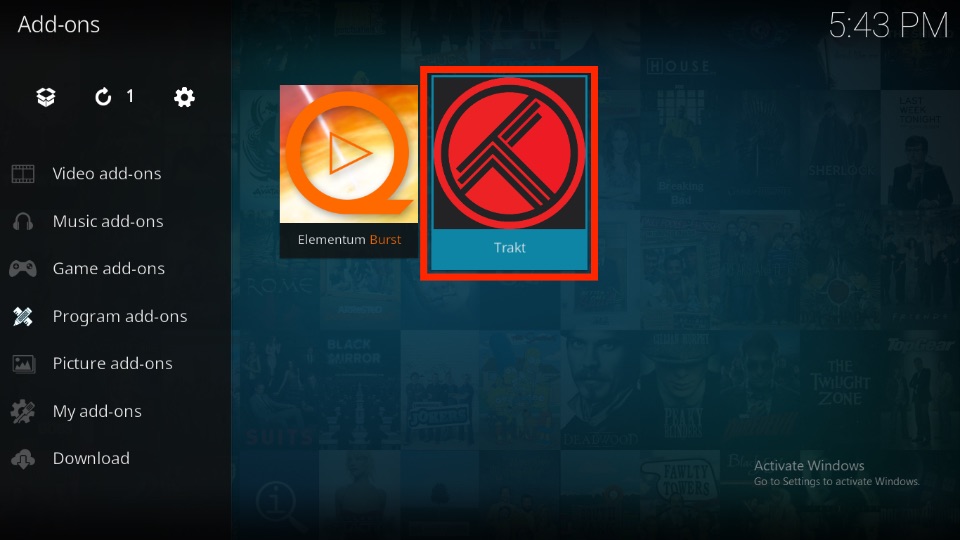 3. Long-press the choose button on your device navigation equipment until the options menu appears. Open Settings.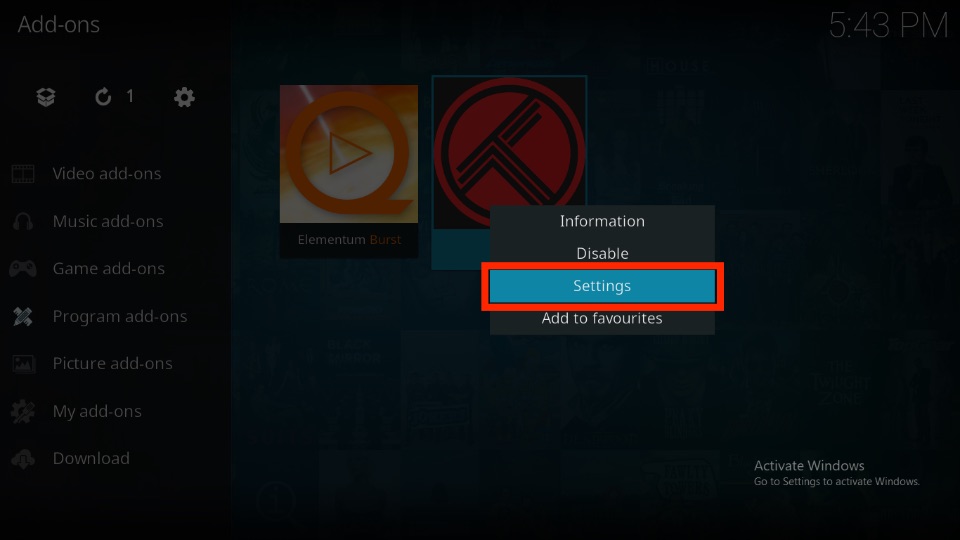 4. When the Settings – Trakt window appears, go to the General tab and select How do I authorize the trakt addon to access my trakt.tv account?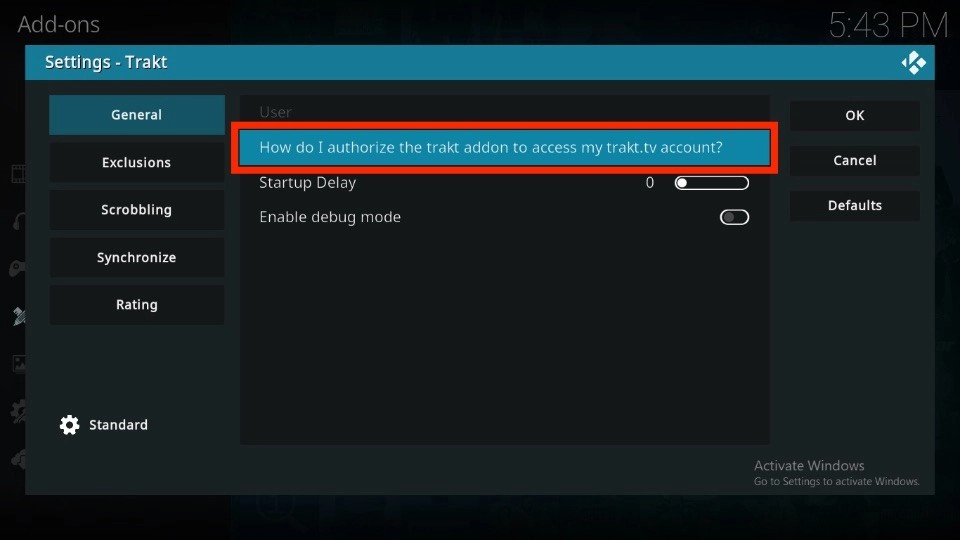 5. Trakt's authentication dialogue box will appear on your screen with a link and code. Use your PC/smartphone/tablet to visit https://trakt.tv/activate.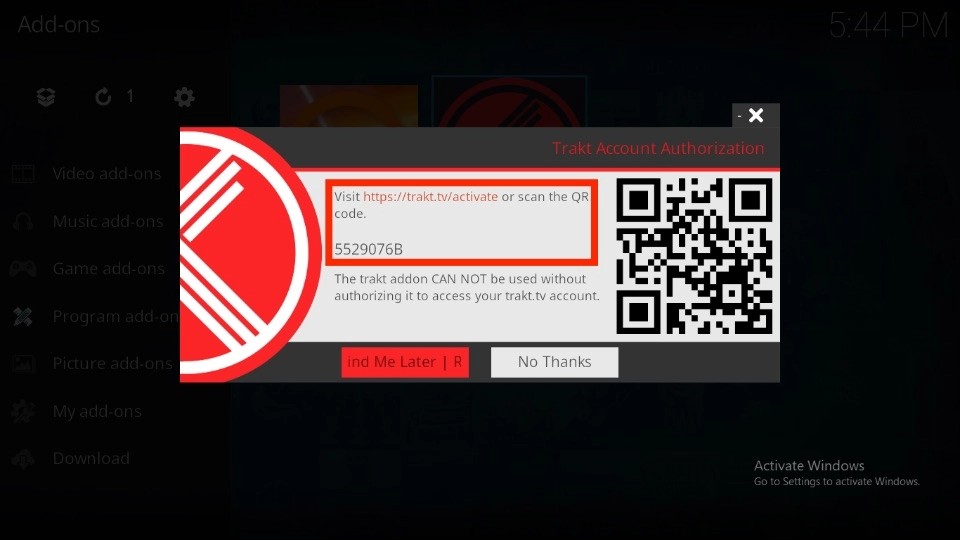 6. Enter your username and password and click the red SIGN IN button.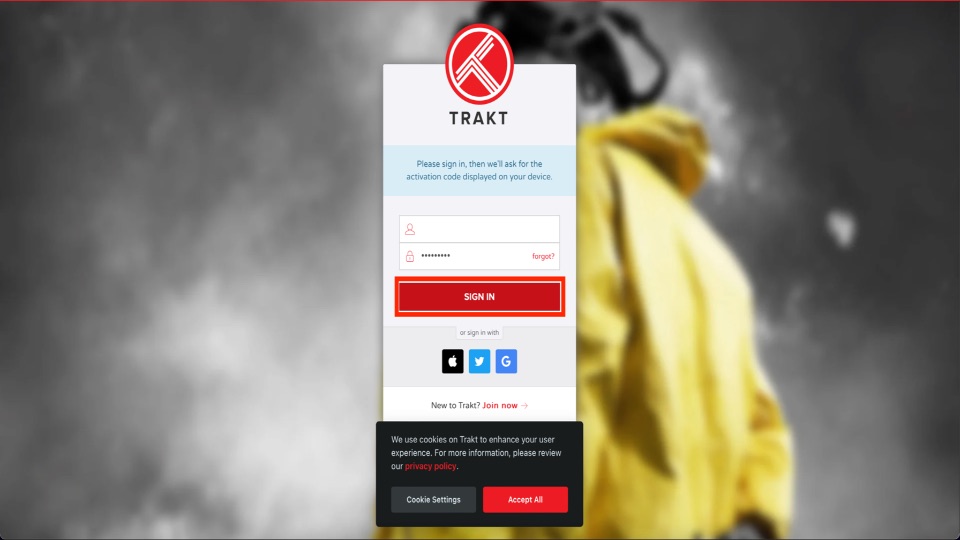 7. Type down the code you see on your Kodi Trakt's authentication window and click CONTINUE.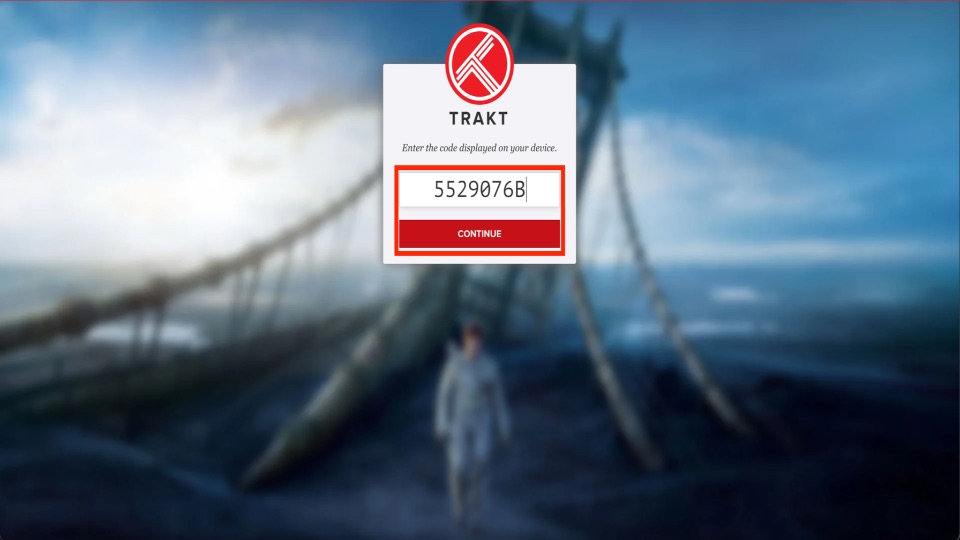 8. Click the green YES button to allow Trakt for Kodi to access your account.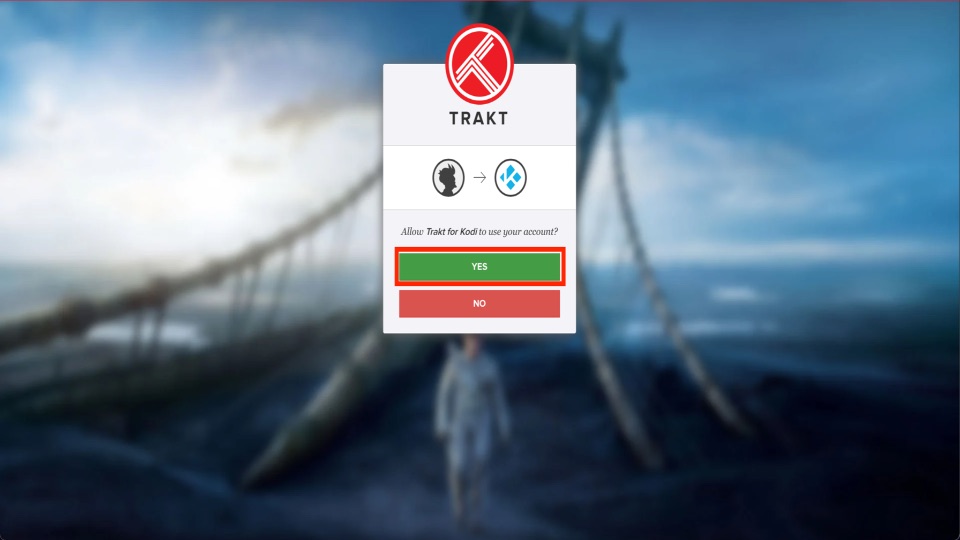 9. Wait for the Woohoo! message to appear on your web browser screen.
10. On your Kodi app, you'll see a notification – Account Authorization Trakt Authorization Complete.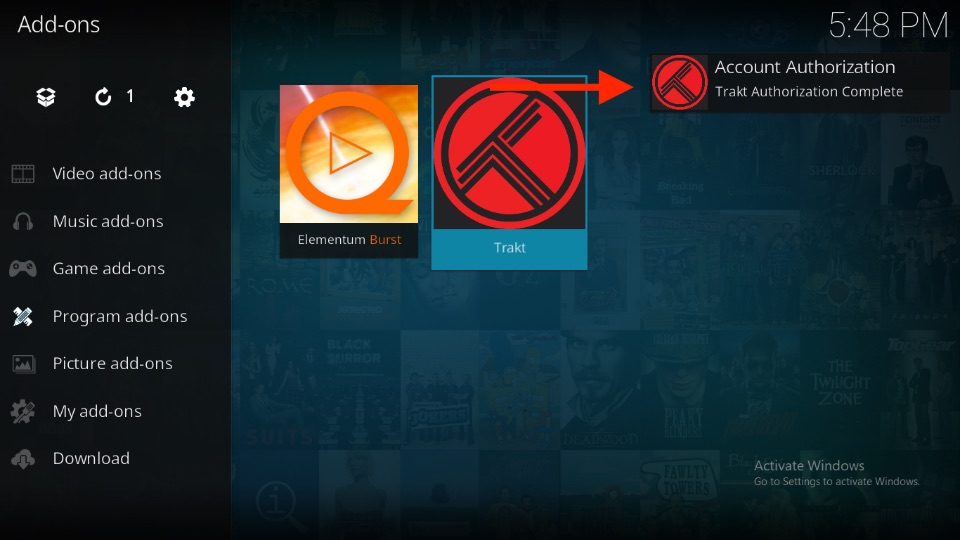 11. Open the Trakt settings menu, and you'll see your username on the top of the General tab.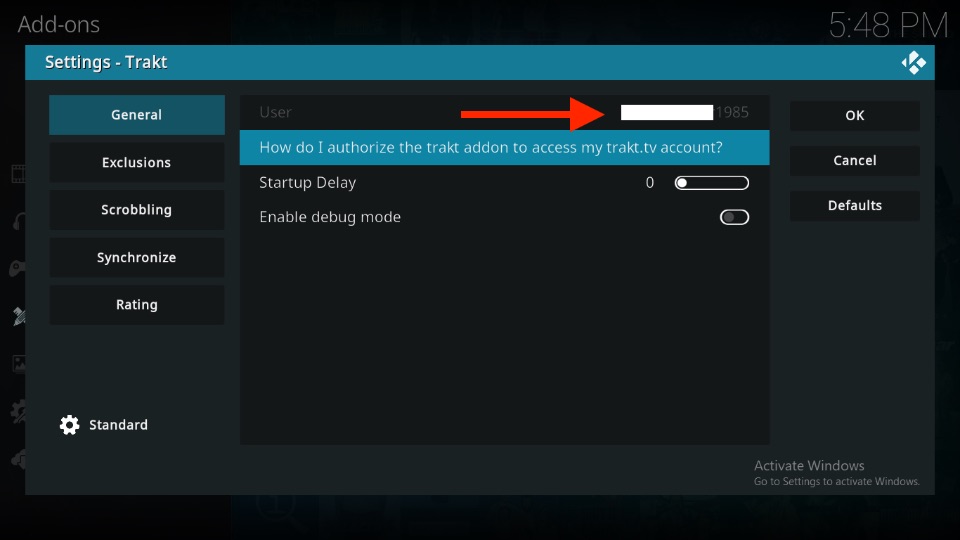 And that's about it! You have successfully set up the official Kodi Trakt addon.
2: Set Up Trakt on Individual Kodi Addons
The official addons will automatically get synced with your Trakt account – if you have followed the previous way. But you have to connect your Trakt connect with third-party addons individually.
Most third-party Kodi addons, like The Crew, Ghost, The Magic Dragon, etc., support Trakt integration. 
Here's how to set up Trakt on individual third-party Kodi addons:
Note: I'm using the Loonatic Empire Kodi addon for the demonstration. You can find the same or similar options if you use any other addon.
1. Explore the Add-ons tab on Kodi's home screen.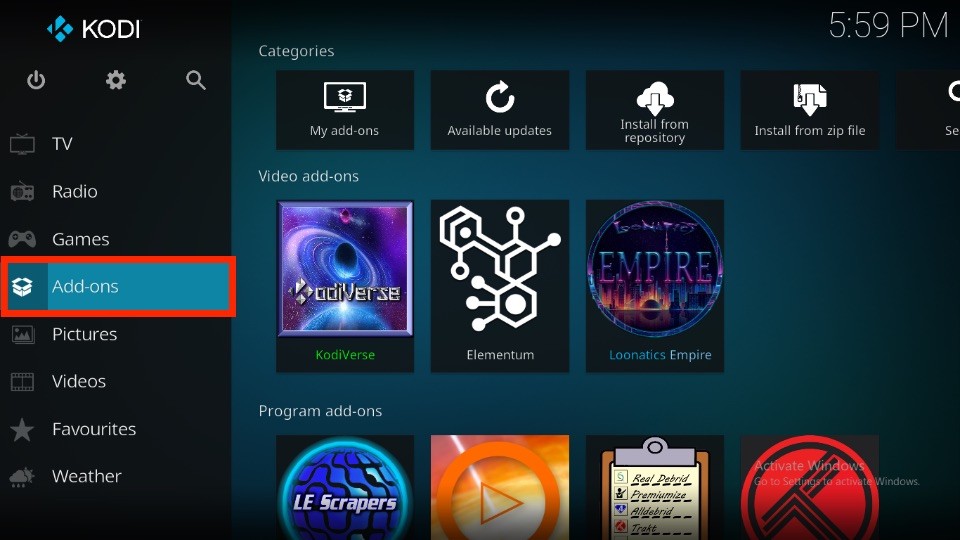 2. Stay on the Video add-ons sub-folder and choose any addon – I'm selecting Loonatics Empire.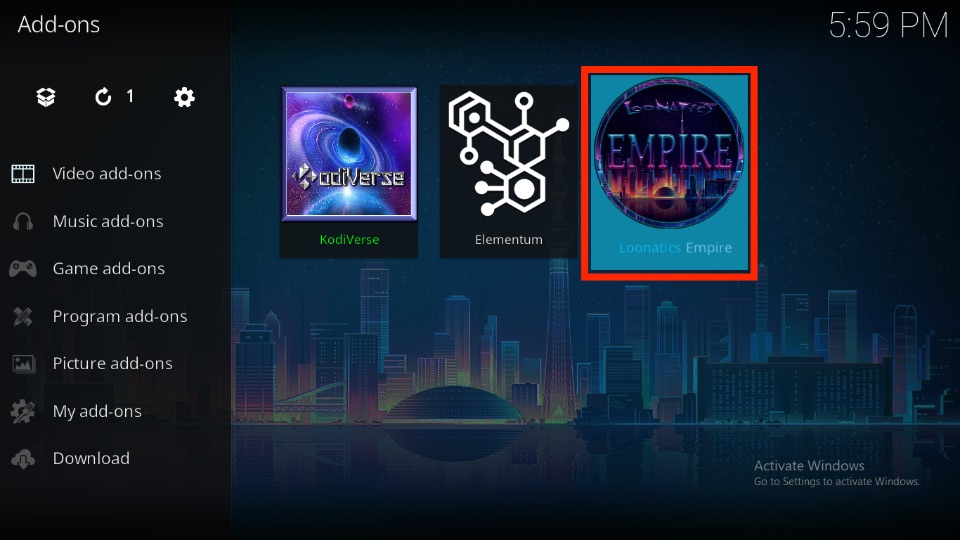 3. Scroll to the bottom and choose Tools / Settings.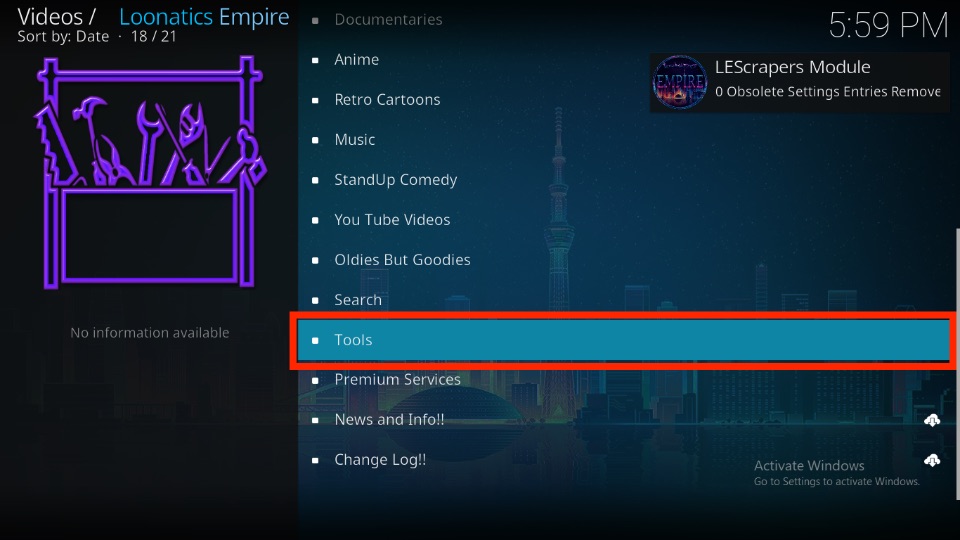 4. Open the Your Accounts / Accounts folder.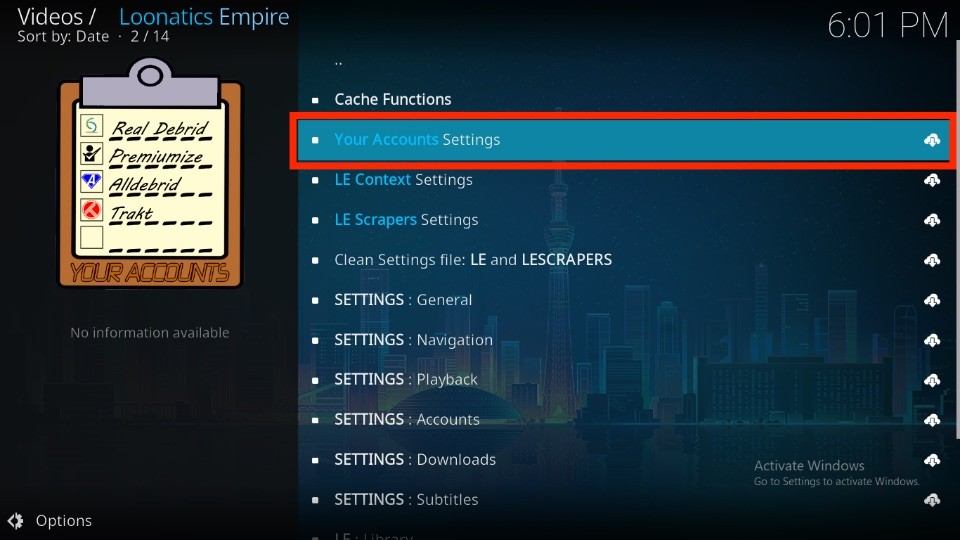 5. When the Your Accounts / Accounts dialogue appears, open its Trakt tab and select Authorization, Re-auth Trakt, etc.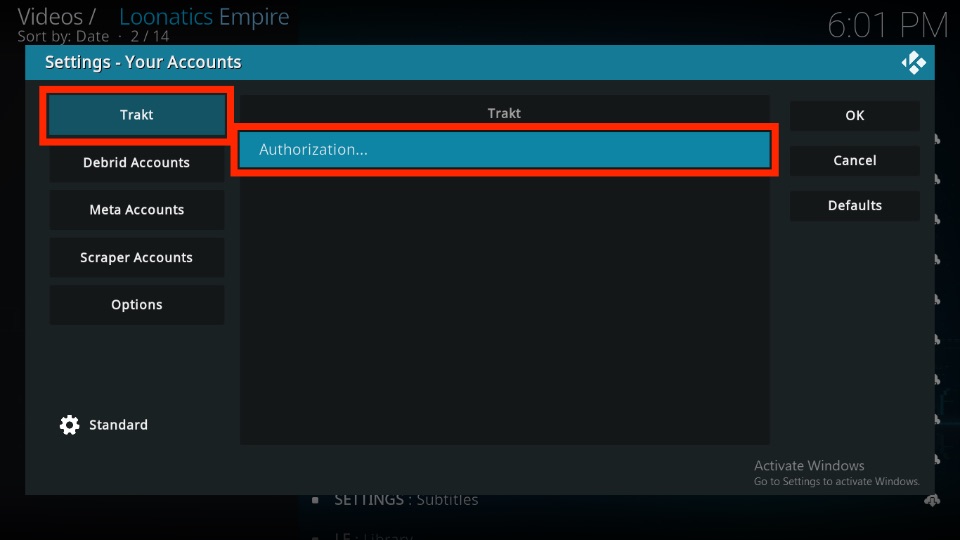 6. Trakt Authorization window will appear on your screen with a unique code and a link. Open a web browser on your computer, tablet, or smartphone and go to https://trakt.tv/activate.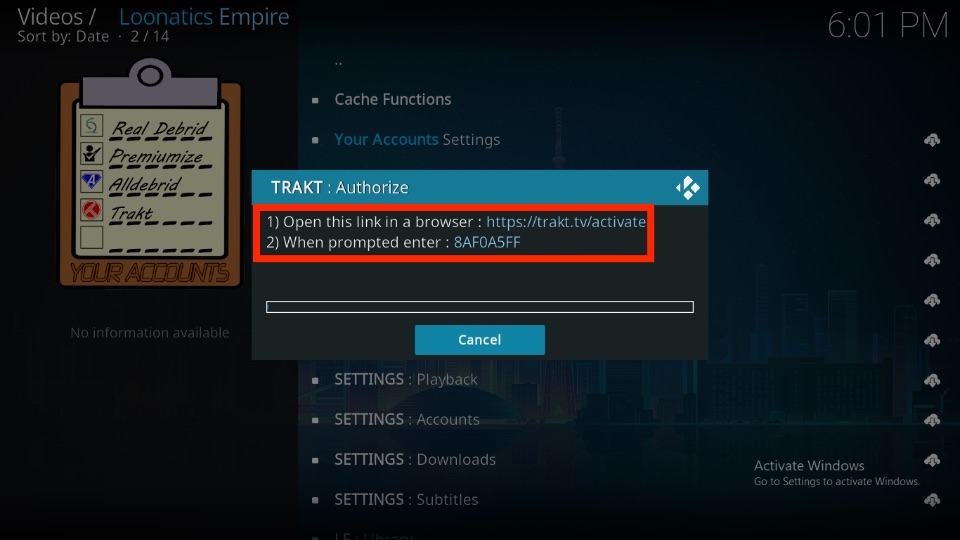 7. Enter your login details, username & password, and click SIGN IN.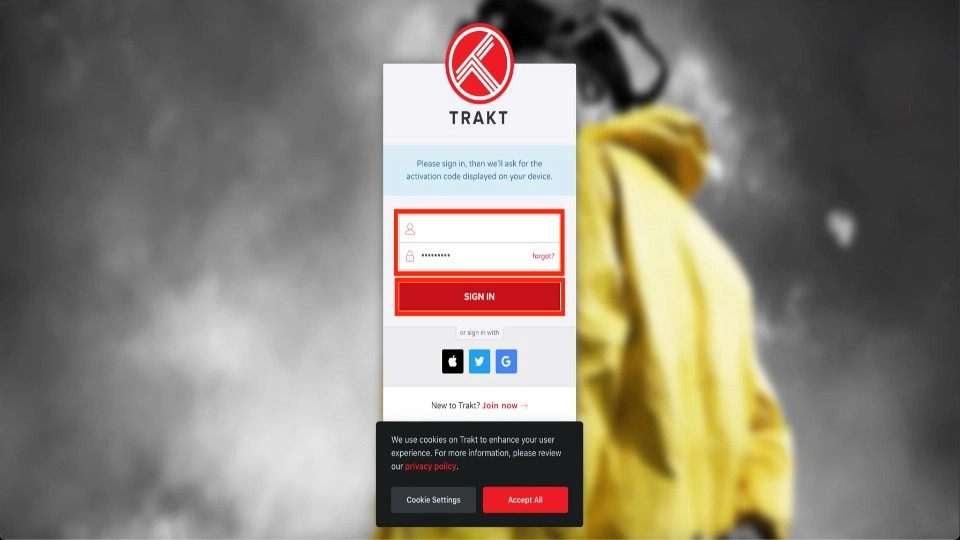 8. Provide the code on your Kodi Trakt prompt screen and click the red CONTINUE button.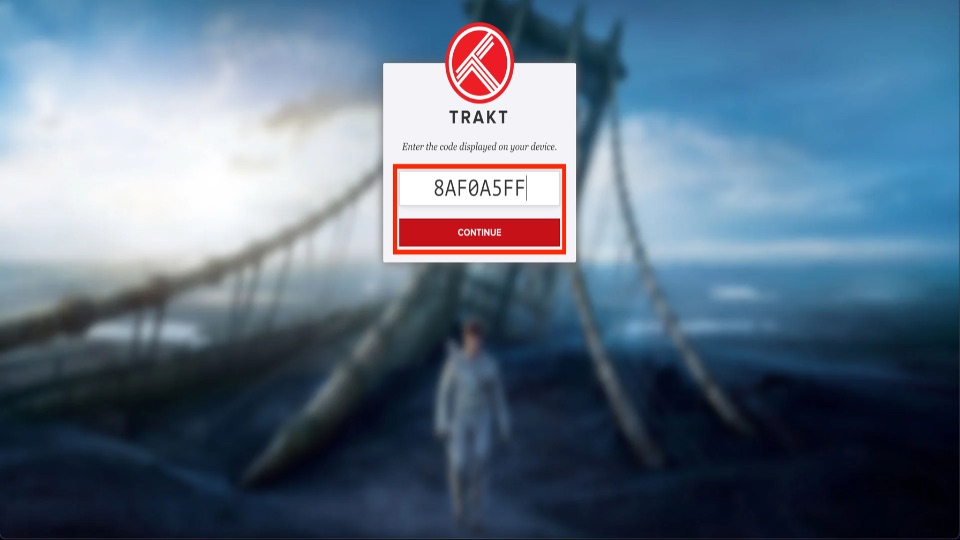 9. Select Yes to allow the addon to access your Trakt account.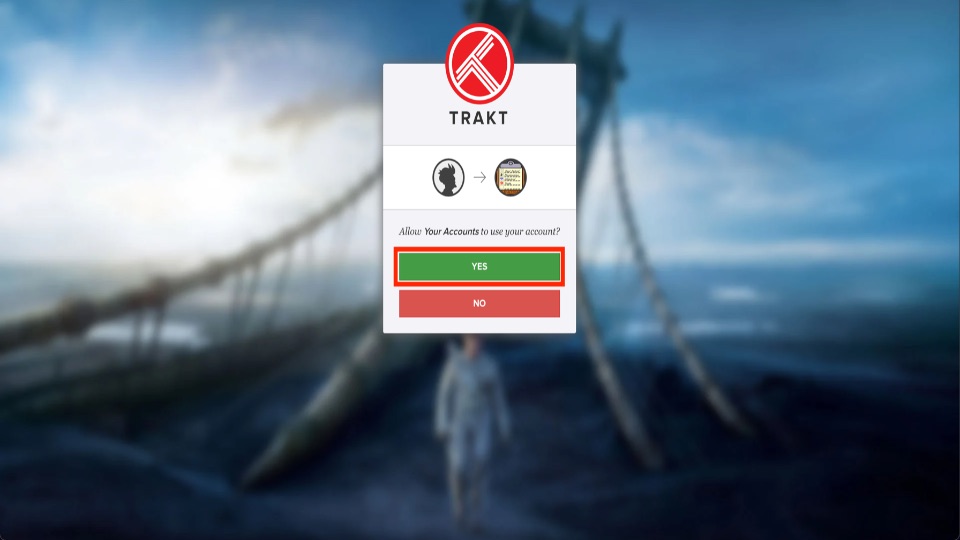 10. Trakt website will notify you that the addon is now connected to your Trakt account.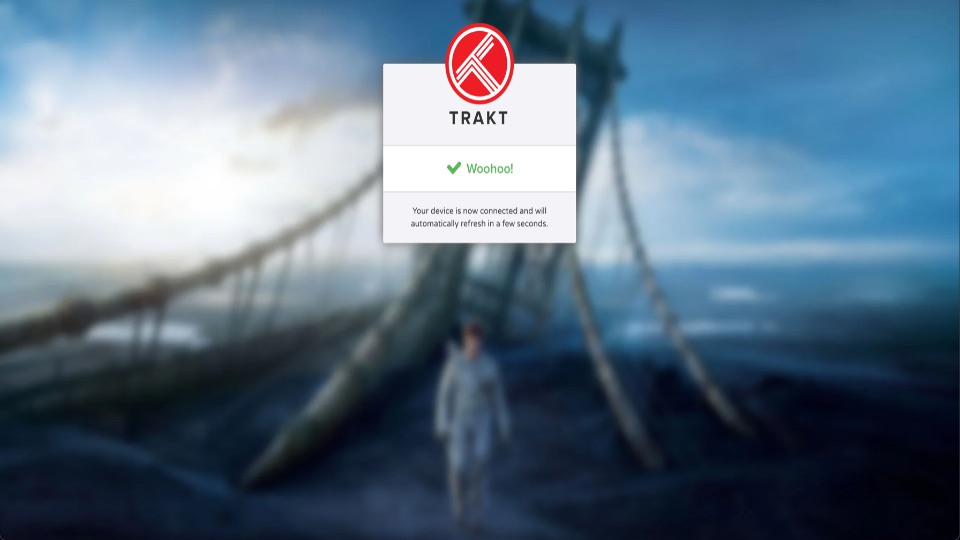 11. On Kodi, you'll receive a message – Your Accounts / [Addon Name] Trakt Successfully Authorized.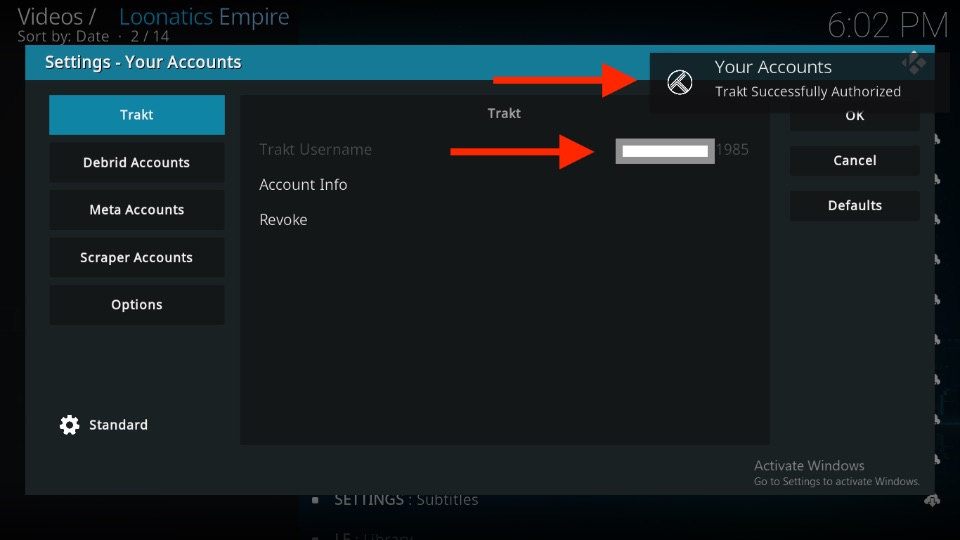 And on the Trakt's tab, you'll see your account name. This is how you set up Trakt with third-party addons.
Wait! It looks like you are all set to start watching your favorite content on Kodi. But have you protected your online identity yet? You are under constant surveillance by the Government and ISP. They use your IP address 3.17.249.235 to track you. Streaming free or copyrighted videos may get you into legal trouble.
Thankfully, you can use a VPN to easily protect your privacy and go invisible from your Government and ISP. I use and recommend ExpressVPN with Kodi.
ExpressVPN is the fastest, most secure, and streaming-friendly VPN. It is easy to install and set up on any Kodi device, including FireStick, Smartphones, PCs, and more.
ExpressVPN, offers an unconditional 30-day money-back guarantee. So, if you do not like the service (I don't see why), you can get a full refund within 30 days.
Please remember that we encourage you to use a VPN to maintain your privacy. However, we do not condone breaking copyright laws.
Before you start using Kodi for streaming, here is how you can protect yourself with ExpressVPN:
Step 1: Sign up for ExpressVPN Here
Step 2: Download ExpressVPN on your device by clicking HERE
Step 3: Open the ExpressVPN app on your device. Sign in with your account. Click the connect/power button to connect to the VPN

Great! You have successfully secured yourself with the best Kodi VPN.
How to Set Up Trakt on FireStick
Like Kodi, many third-party streaming apps on FireStick support Trakt. Here are the steps to set up Trakt on eligible FireStick apps – I'm using CINEMA HD V2 for demonstration: 
1. Open an app that supports Trakt integration; I'm using CINEMA HD V2.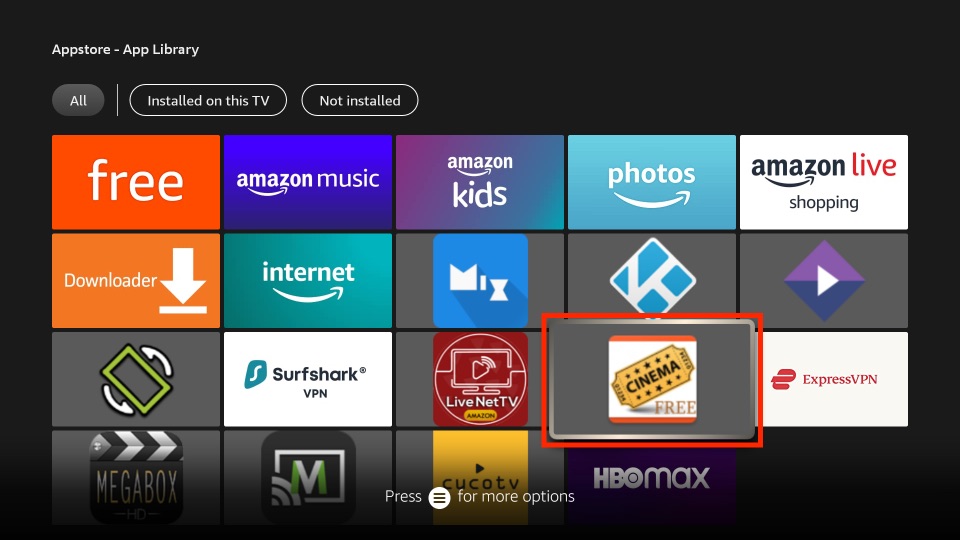 2. Go to the app's Settings menu.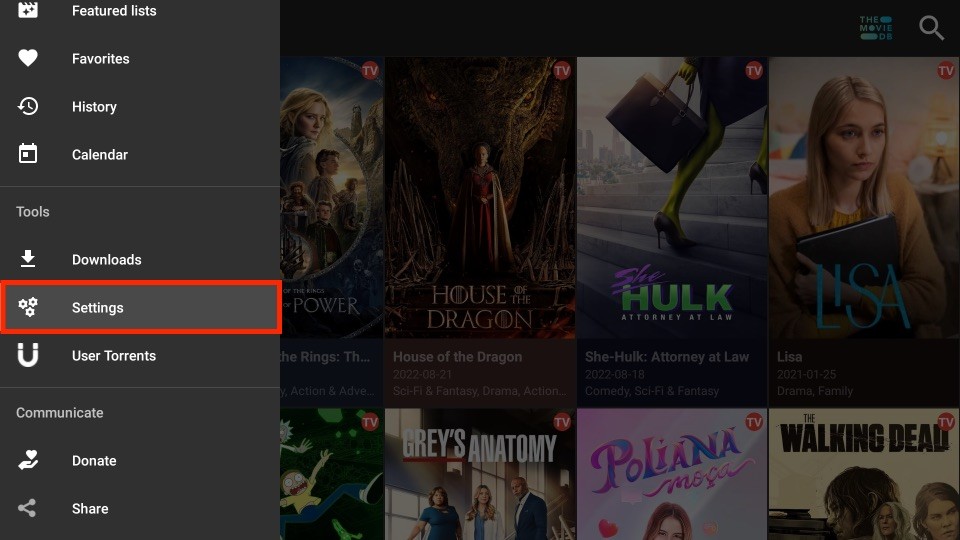 3. Explore the Account section.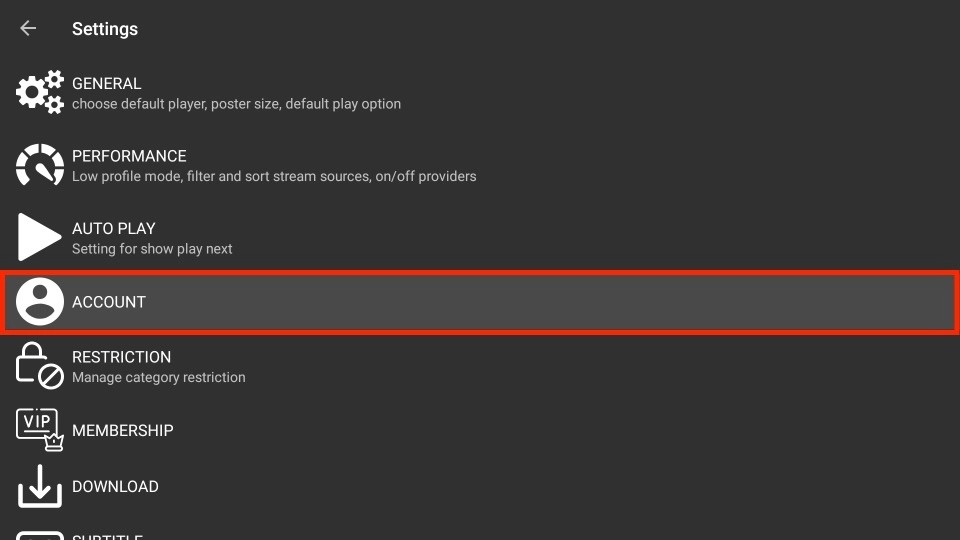 4. Locate the Trakt section and choose Login to Trakt TV.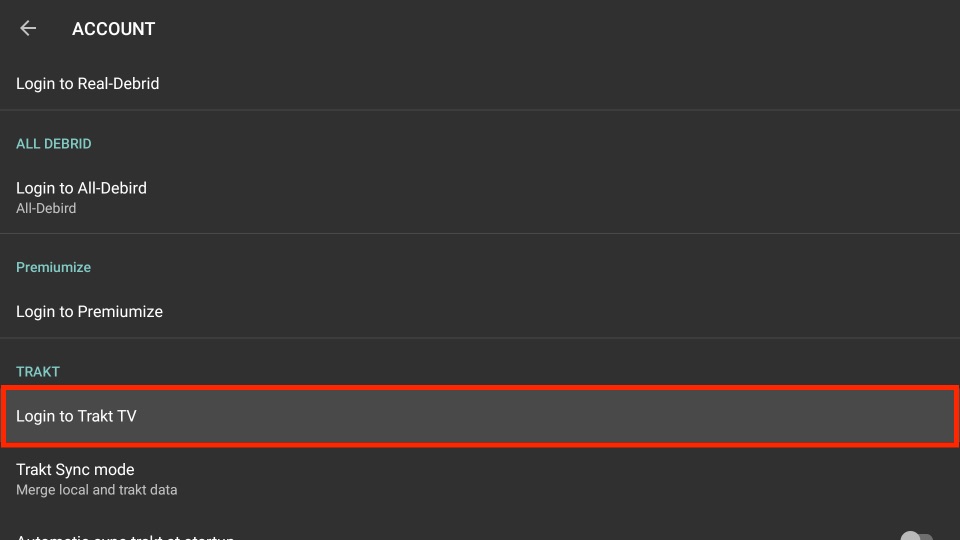 5. Trakt authentication window will appear on your screen.
Use a web browser on your phone/PC/tablet to visit https://trakt.tv/activate.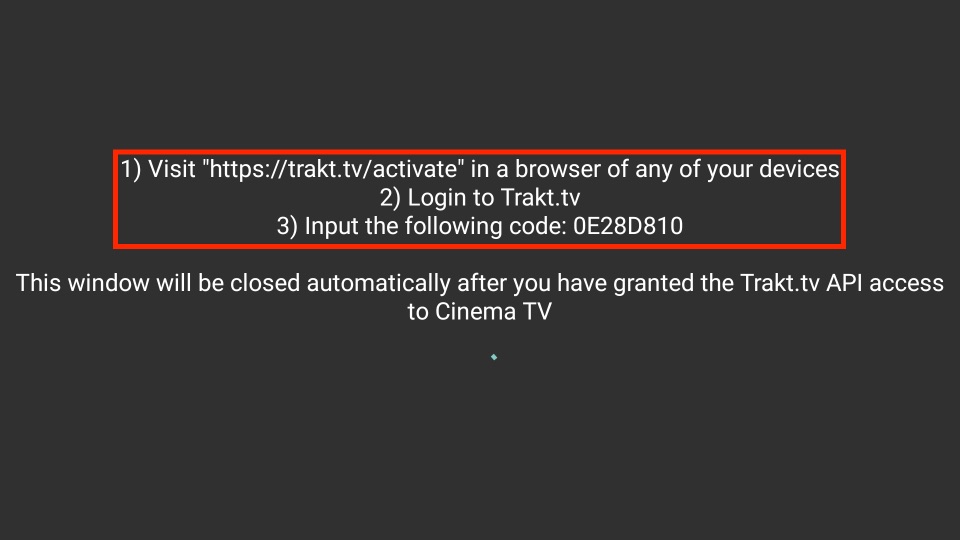 6. Once the website is done loading, enter your Trakt account username & password and click SIGN IN.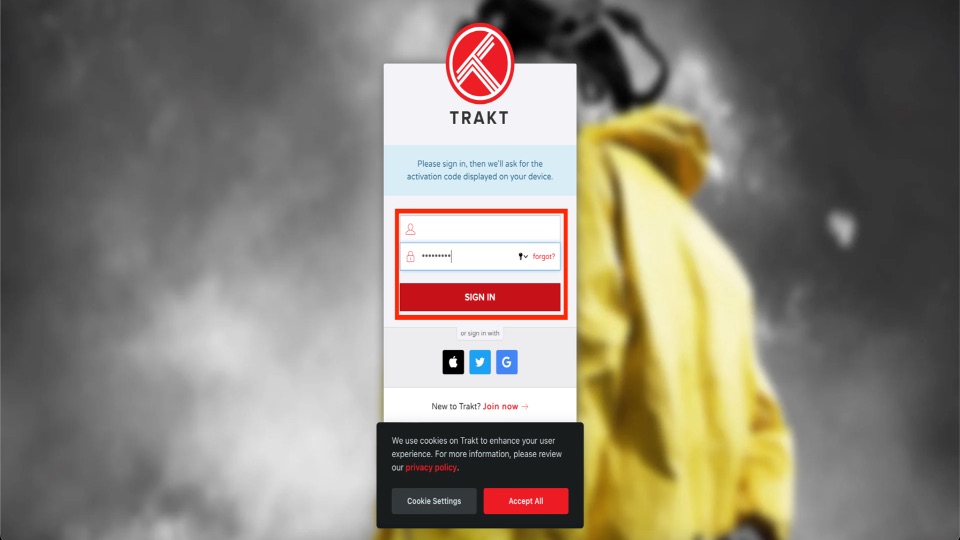 7. Now, enter the code you see on your app's Trakt authentication screen and choose CONTINUE.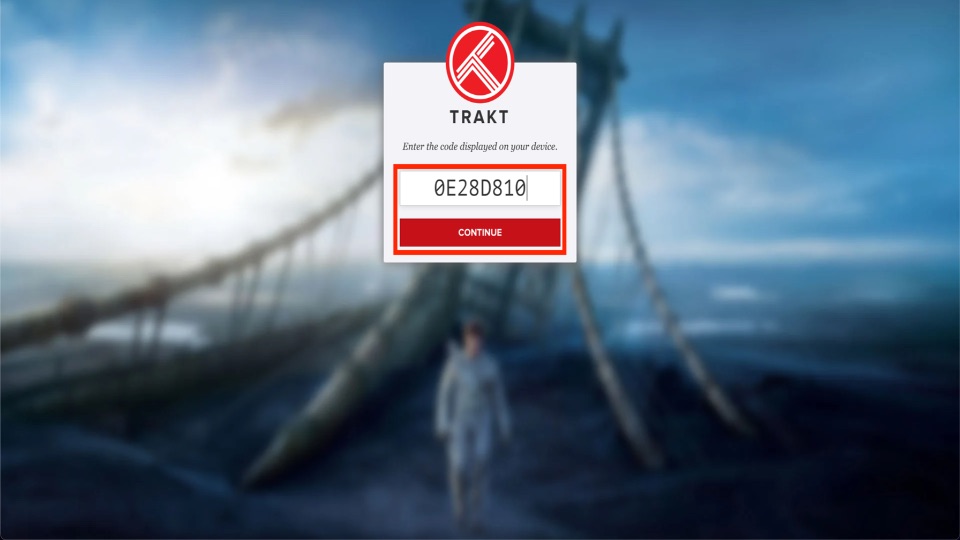 8. Choose the Yes button to allow the app access to your Trakt account.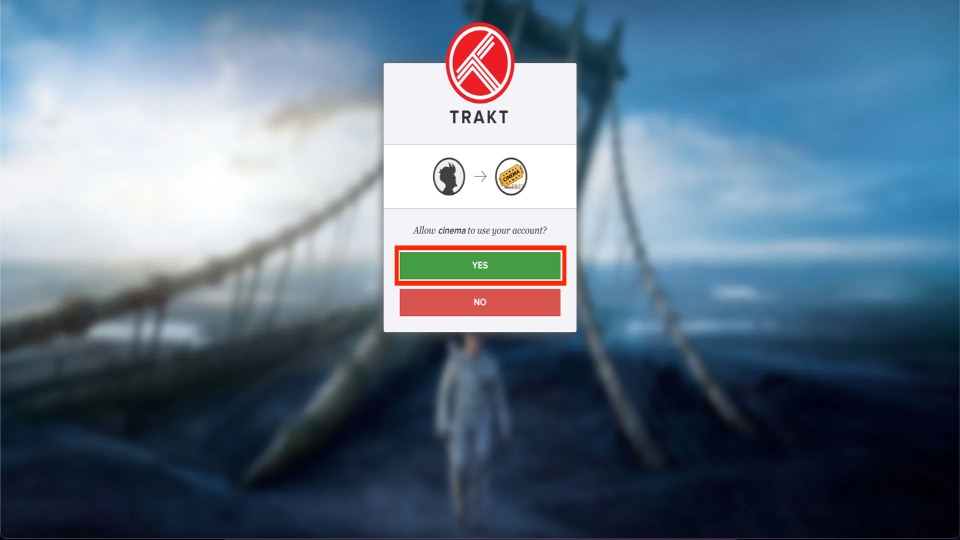 9. Trakt website will confirm that your account is now connected to the app.
10. Your FireStick app will show your Trakt account details.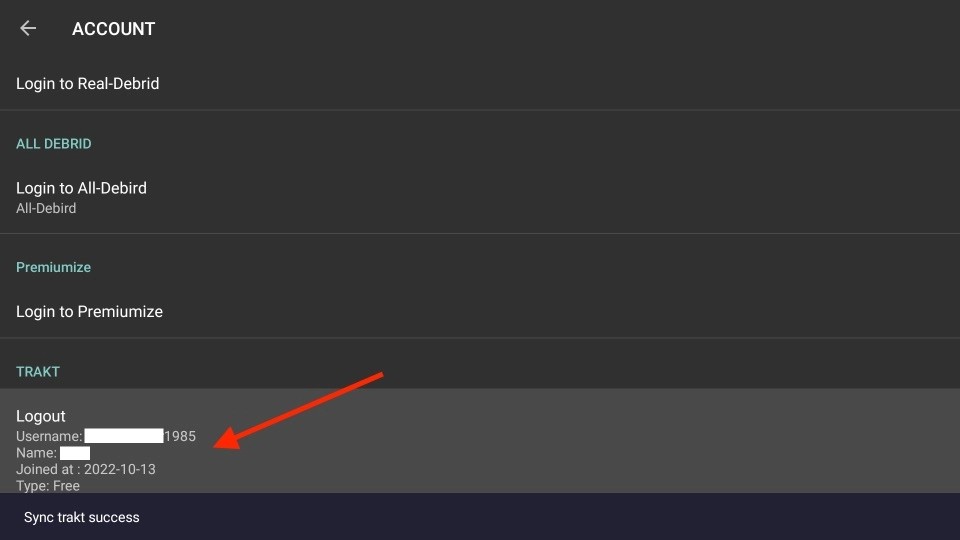 11. You'll see other Trakt options like Trakt Sync mode, Automatic sync trakt at startup, and Show my trakt calendar shows only.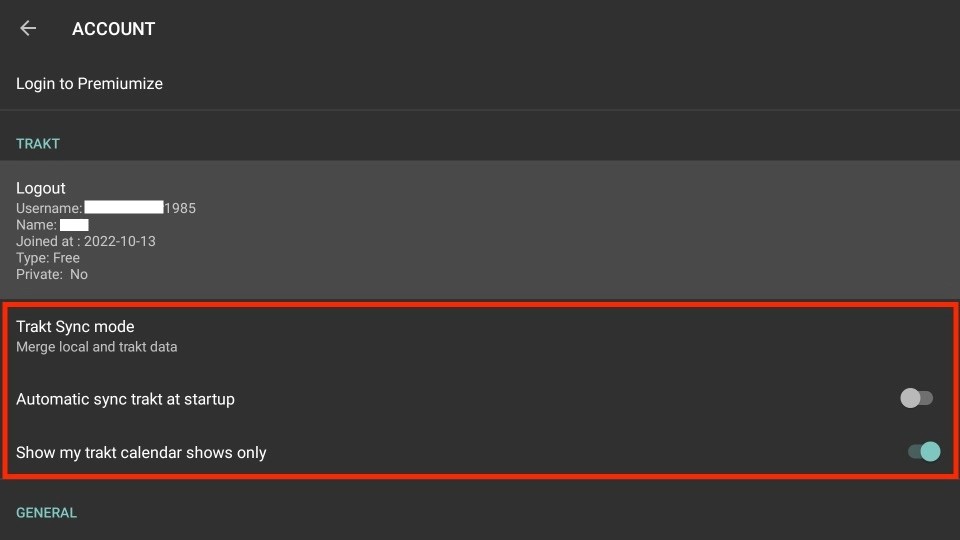 And voila! That's how you can easily set up Trakt on your FireStick.
FAQ's
Is Trakt free?
Yes! Trakt is a free tracking service you can use on supported media centers, devices, and apps. However, you can also purchase the VIP membership of Trakt to get extra benefits like no advertisements, advanced filtering, and more.
Why use Trakt?
Trakt helps you manage your watch history across your devices and streaming services – think of it as a service that remembers and tracks everything you watch.
Is Trakt safe and legal?
Yes! Trakt is 100% legal and safe.
Final Words
In this article, I demonstrated how to use Trakt on Kodi and FireStick. Trakt is a free service that lets you discover, share and track movies and TV shows across your devices. With a Trakt account integrated with your Kodi addons and FireStick apps, you can sync all the activity of your streaming services in one place.
Related: