This article showcases the best FileLinked alternatives you can install on an Android-based device. This includes FireStick, Nvidia Shield, Android smartphones, Android TV, etc.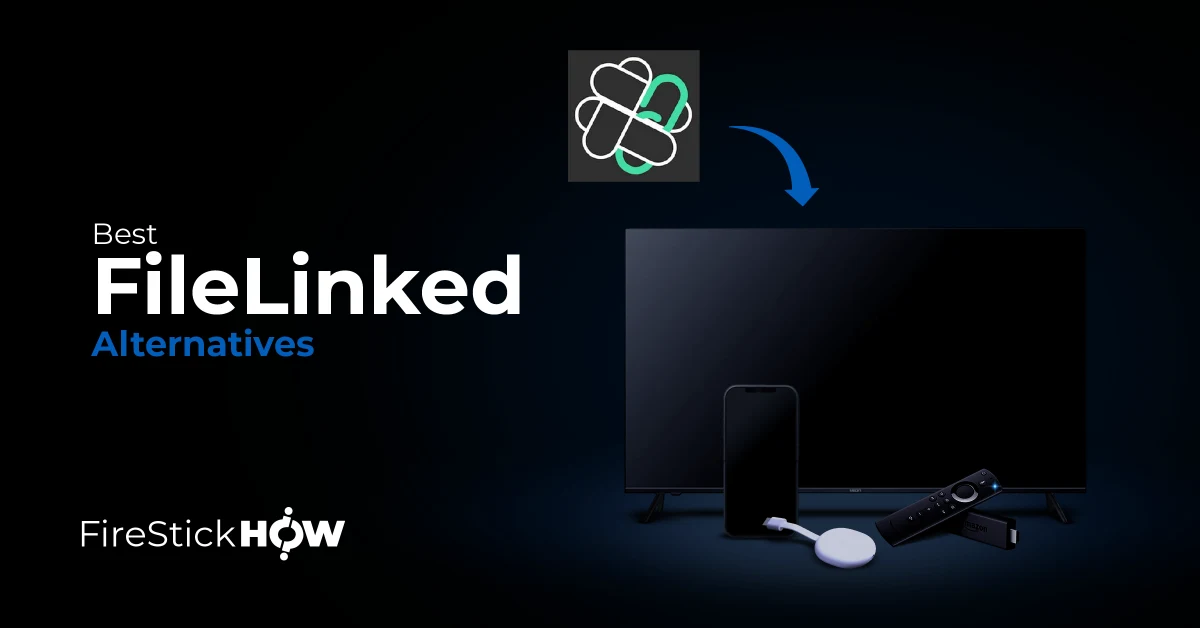 What's FileLinked?
FileLinked was an excellent APK file-downloading app for Android devices. This app allowed users to create their personal mini-app stores by uploading APK files and then sharing them with others using unique codes.
With FileLinked, you didn't need to enter URL links to download your favorite apps. Instead, just search the codes of mini-stores created by the community and install your favorite apps with a single click.
Unfortunately, FileLinked has been offline for quite some time. Globally, people aren't able to create and access the FileLinked codes. Furthermore, there's no solid reason behind the shutting down of FileLinked.
Attention FireStick Users: Read before you continue
Your government and ISP are probably monitoring your streaming activities using your IP address 3.17.249.235 (exposed to all). You may get into serious legal trouble for streaming copyrighted videos on FireStick. 
I strongly recommend getting a trusted VPN for FireStick to hide your IP address and protect your online identity.
I use ExpressVPN on all my devices as it is the most secure, fastest, and easy-to-use VPN. It comes with an unconditional 30-day money-back guarantee, and you get 3 free months with the yearly plan.
Don't miss out on the peace of mind and online security ExpressVPN provides.
Read: How to Install & Set up the best VPN on FireStick.
List of Best FileLinked Alternatives
Since FileLinked isn't working, there are a bunch of alternatives you can use. So, here's the list of best FileLinked alternatives:
Disclaimer: The FileLinked alternatives mentioned below have been created by third-party, independent developers. FireStickHow.com does not play any role in developing these apps, nor is it affiliated with their developers.
1. Downloader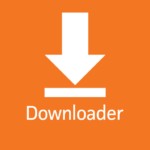 Created by AFTVnews, Downloader is an app specially made for streaming devices to download & install APK files. FireStick, Android TV, Nvidia Shield, and you name it, all streaming devices are compatible with Downloader. However, although the app works on Android smartphones, you'll experience orientation issues.
Downloader lets you download an APK file two ways – enter a URL and access an app using code. You can enter a website link and browse it with the built-in web plugin to download a file. Or, you can enter a Downloader code to source the file directly. But note that Downloader codes are mainly made for one APK.
With Downloader, you can keep, install and delete the downloaded files. Furthermore, the built-in browser supports remotes and game controllers.
Downloader is one of the best FileLinked alternatives with tons of functionalities.
How to Sideload Apps on FireStick with Downloader
2. Aurora Store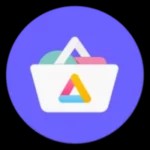 Aurora Store is a Yalp Store fork but presented with a much more elegant, user-friendly, and dynamic style. With Aurora Store, you can install pretty much any APK available on Google Play Store without creating an account.
Aurora Store is identical to Google Play Store. This app lets you check app screenshots, descriptions, user comments, updates, and pretty much anything. Also, the app gets installed on your device with a single click.
Thanks to its excellent app-management tool, Aurora Store lets you update installed apps, block updates, automatically delete an APK file once the app is installed, and more.
Elegantly and intuitively manage and install Google Play Apps on your streaming device using Aurora Store for free.
How to Install Aurora Store on FireStick
3. FileSynced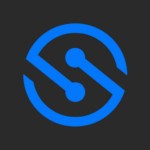 FileSynced follows the steps of the FileLinked app. In addition, this platform allows easy file sharing across streaming devices like FireStick, Nvidia Shield, Android TV, and more.
Without using URLs, FileSynced lets you access tons of apps. The key? Shortcodes! Just enter a valid shortcode, and FileSynced will open a mini app store that you can use to install apps with a single click. It's worth mentioning that, primarily, FileSynced provides 8-digit unique codes.
There are hundreds of FileSynced mini-stores available. Even you can create your own store for free! Just sign-up, upload APK files, and follow on-screen instructions to get the shortcode of your FileSynced store.
FileSynced is one of the best FileLinked alternatives to easily and fluently install apps on streaming devices.
How to Install FileSynced on FireStick
4. Unlinked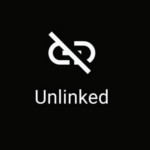 UnLinked is a top-class FileLinked alternative with tons of features.
With UnLinked, you can create your personal library of apps, videos, and pictures. Then, share them with the world using easy-access codes.
Made specifically for streaming devices, UnLinked maintains Google's Android TV design guidelines. Also, the app is remote-friendly with amazing features like voice search, sorting, removing & saving libraries, and auto-updates.
With UnLinked, you can set up a library with custom codes. Also, you can set a password to protect it. Thanks to the unified dashboard, you can create, modify, manage, and delete libraries from one user-friendly area.
Unlinked isn't just a beautiful and elegant app, but it's simple, seamless, and feature-full. Install it today to experience its greatness.
How to Install Unlinked on FireStick
5. Aptoide TV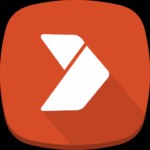 Also known as the Google Play Store for streaming devices, Aptoide TV is your independent app store. With Aptoide TV, you can install over 2,500 apps & games for free – no charges.
Aptoide TV brings a rich, unique, and optimized app store experience for FireStick, Nvidia Shield, Android TV, Android Boxes, and more. In addition, there are no restrictions set on the app, which means you can install any app.
Aptoide TV is split into sections like Discover, Categories, My Apps, Community, and Settings. You can update installed apps on your device, discover and install new ones, and more, all under one hood.
Overall, Aptoide TV is one of the must-haves and best FileLinked alternatives.
How to Install Aptoide on FireStick
6. Appvn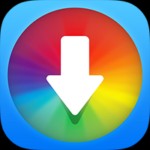 Appvn is one of the best sites to download your favorite APK files. Games, utilities, social apps, and you name it, Appvn lets you download it all.
Appvn has a collection of self-contained, easy to install App management tools for Android OS. You can download its official app on your device and easily access unlimited applications.
Appvn is a mobile content social network. From top trending games like Minecraft to essential apps like YouTube, you can source everything from Appvn.
Unlike FileLinked, Appvn isn't a code-based store. Instead, all apps are listed just like an Android app store. You can view their info, install them, read customer reviews, and more.
Install Appvn now on your Android device to install your favorite games, apps, and more for free.
How to Install AppVN on FireStick
7. ApkBuilds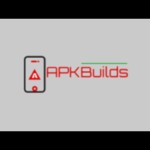 ApkBuilds is an excellent all-in-one webstore that lets you download all types of APK files.
You can access ApkBuilds using your device's web browser. Then, feel free to discover and download APK files of third-party streaming services, official apps, modded APKs, and more.
ApkBuilds.com get frequent updates of all apps, especially the third-party ones. Inside the articles of the apps, there's a red DOWNLOAD APK NOW button that starts the download within a second.
Also, the app articles of ApkBuilds.com contain a full-fledged guide about their installation, use, and everything in between.
So, if you are comfortable browsing a web-based APK store, www.ApkBuilds.com is one of the best FileLinked alternatives.
How to Use APKBuilds on FireStick
8. APKPure App Store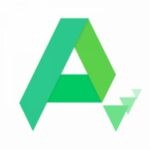 APKPure is one of the largest and most reputable APK hosters on the web. And guess what? They have a separate app that lets users download, install, update, and manage – APKs – APKPure App Store.
With APKPure App Store, you can install XAPK / APK files on Android devices with a single click. Also, you get to access geo-blocked games and apps safely. Furthermore, you get free access to exclusive in-game events and gift packs for hot games.
All apps on APKPure are safe for your Android device. That's because before the apps are uploaded on APKPure, they must pass a signature verification check.
APKPure App Store's excellent file management tool seamlessly lets you pause and resume downloads. So even under different networks, the progress of your downloads doesn't get affected.
9. APKTime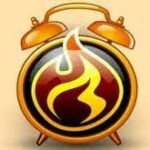 APKTime is another renowned and one of the best FileLinked alternatives. This service is available as an app and website store, but I recommend browsing its web to explore up-to-date content.
With a browser on your streaming device like FireStick, you can access APKTime.com. There, you'll find many third-party apps for streaming movies, TV shows, live sports, TV channels, and more.
Access an app's directory for, say, Kodi. Then, scroll down and click on the black OFFICIAL WEBSITE button. APKTime will take you to the app's official web. Then, you can learn more about it and download its APK file.
APKTime is similar to other best FileLinked alternatives in this article – it doesn't host/own any content.
How to Install APKTime on FireStick
Final Words
This article showed you the best FileLinked alternatives to install on your FireStick, Android TV, etc. Which one do you like the most? Tell me in the comments section.
Related: