This post will guide you on how to install BeeTV on FireStick. The steps provided in this guide apply to various devices, including FireStick, FireStick 4K, FireStick Lite, and more.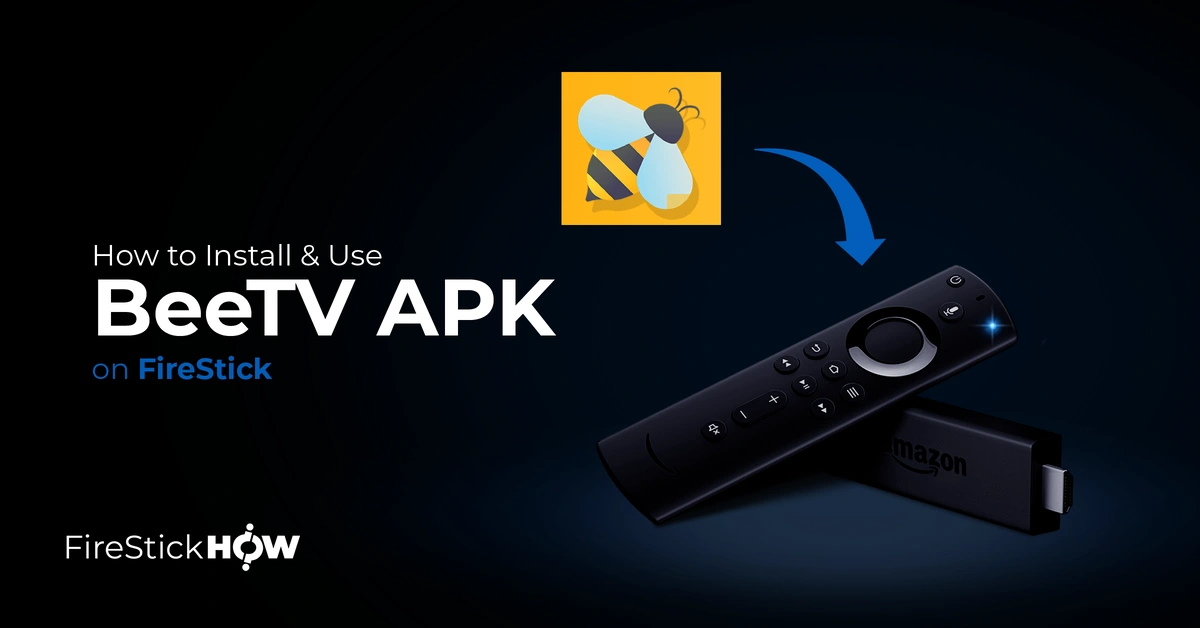 What's BeeTV?
BeeTV is a third-party streaming app that allows you to watch movies and TV shows for free. The app's layout makes it easy for you to select the content of your choice and start streaming. It is one of the most popular third-party streaming apps for FireStick.
BeeTV acts as a crawler application by offering links from various scrapers. It fetches many high-quality links and allows you to further improve the streaming quality with Real-Debrid integration. You can also log into your Trakt account and sync your watching history.
Attention FireStick Users: Read before you continue
Your government and ISP are probably monitoring your streaming activities using your IP address 3.17.249.235 (exposed to all). You may get into serious legal trouble for streaming copyrighted videos on FireStick. 
I strongly recommend getting a trusted VPN for FireStick to hide your IP address and protect your online identity.
I use ExpressVPN on all my devices as it is the most secure, fastest, and easy-to-use VPN. It comes with an unconditional 30-day money-back guarantee, and you get 3 free months with the yearly plan.
Don't miss out on the peace of mind and online security ExpressVPN provides.
Read: How to Install & Set up the best VPN on FireStick.
Is BeeTV Safe?
BeeTV is a third-party app that's not available via the Amazon App Store. You sideload it by downloading its APK from an unverified source. There's no official way to determine whether an app from an unknown source is safe.
At FireStickHow, I don't have the expertise and necessary tools to verify whether BeeTV is safe for your device. That said, I tested BeeTV on VirusTotal's online virus scanner. Gladly, it passed all 62 checks.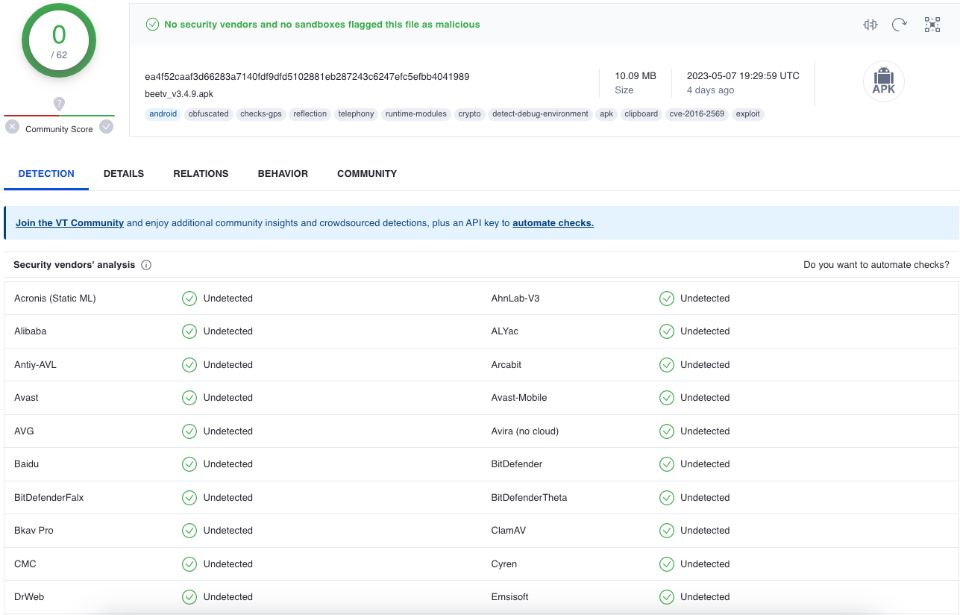 Is BeeTV Legal?
BeeTV itself doesn't host any type of content. This app uses high-quality scrapers to gather publicly available streaming links for movies and TV shows. However, the legality of those links is unknown. Sadly, FireStickHow lacks the appropriate tools to verify all the links available via BeeTV. Thus, I can't provide a conclusion as to whether the app is legal.
However, I recommend you use a trusted VPN service when streaming content from unofficial apps. A VPN will hide your online activities and protect you from any online threats. I personally use ExpressVPN.
Features of BeeTV
It lets you choose external media players for smooth streaming.
Subtitles are available in many languages.
Pre-defined useful filters like Discover, Popular, Top Rated, and more.
Gets updated quite frequently.
Compatible with all Android-based devices.
How to Install BeeTV on FireStick
Third-party apps like BeeTV are not available through the Amazon Store. Such apps need to be manually installed on FireStick. This process of manual installation is called sideloading. Sideloading on FireStick isn't as straightforward as on Android mobile or tablet. Also, BeeTV requires an external media player. So, I have split the process into three parts.
Part 1: Preparing FireStick to Sideload
You need to first install a sideloading app named Downloader. After that, you'll need to tweak a few settings. You can read an in-depth guide on how to install Downloader and sideload apps on FireStick. Here are the quick steps to do it:
1. On the home screen, Go to Find. Then, open Search. In the search window, type Downloader and select it. Then, open Downloader's dashboard to install it.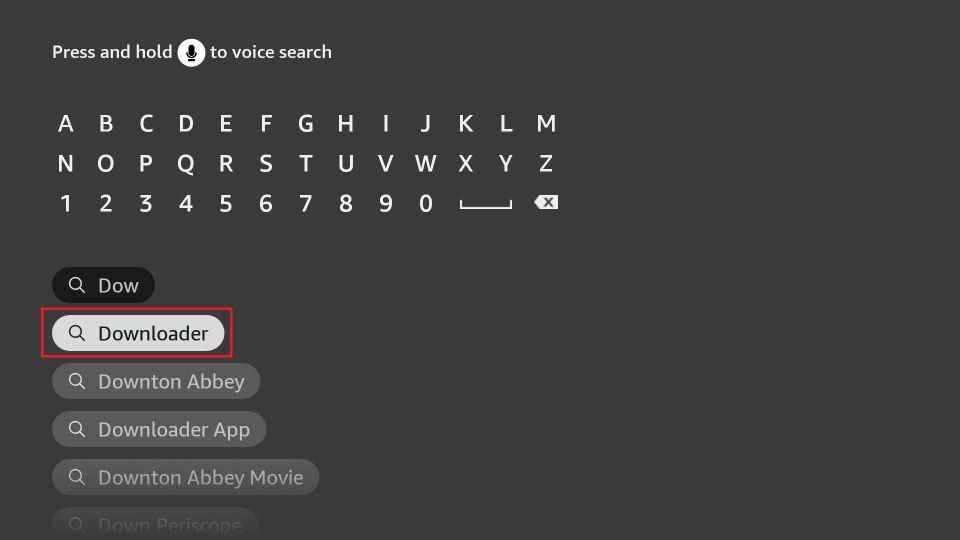 2. Select Settings. Then, go to My Fire TV. After that, Developer Options. Explore Install Unknown Apps. Lastly, click on Downloader to turn it on.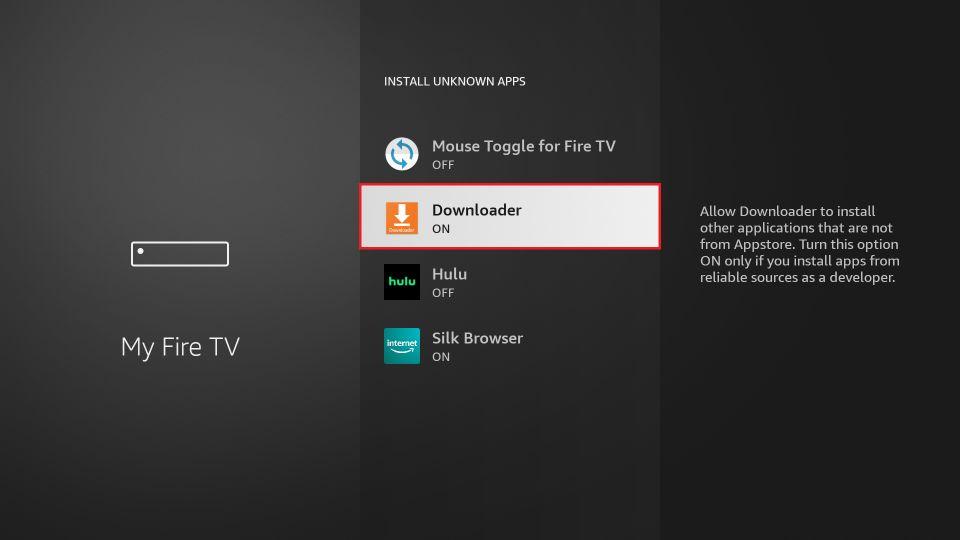 Now, you can install any third-party app on FireStick.
Part 2: Installing HB Player on FireStick
Without HB Player, you can't use BeeTV. And as it's a third-party app, here's how to sideload it on Fire TV:
1. Explore FireStick Your Apps & Channels screen by selecting the Three-Square icon.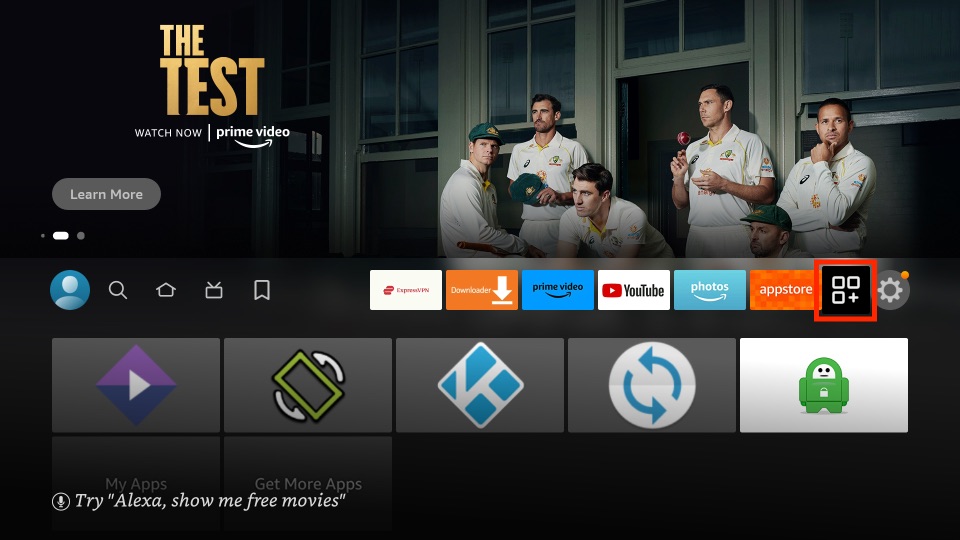 2. Launch Downloader.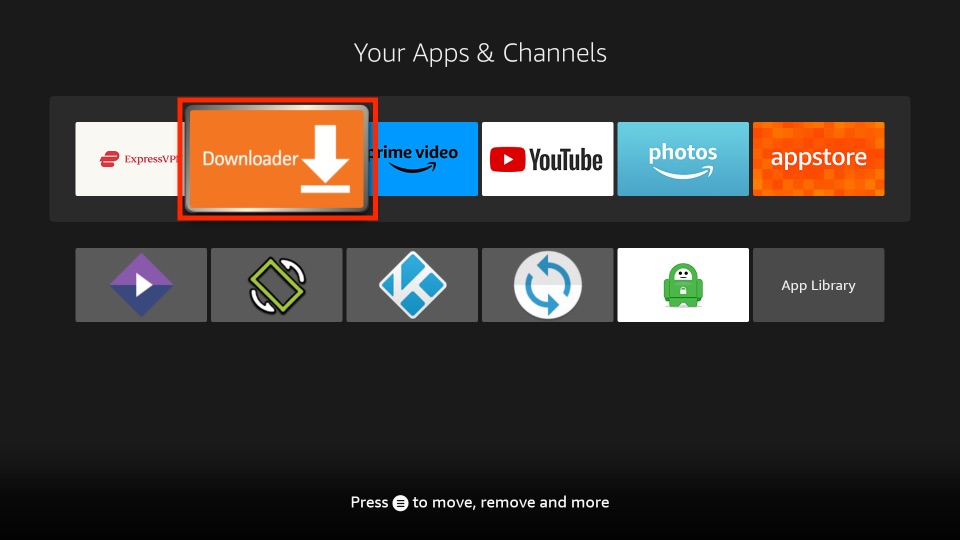 3. Select the URL field on the right; ensure you are on the Home tab.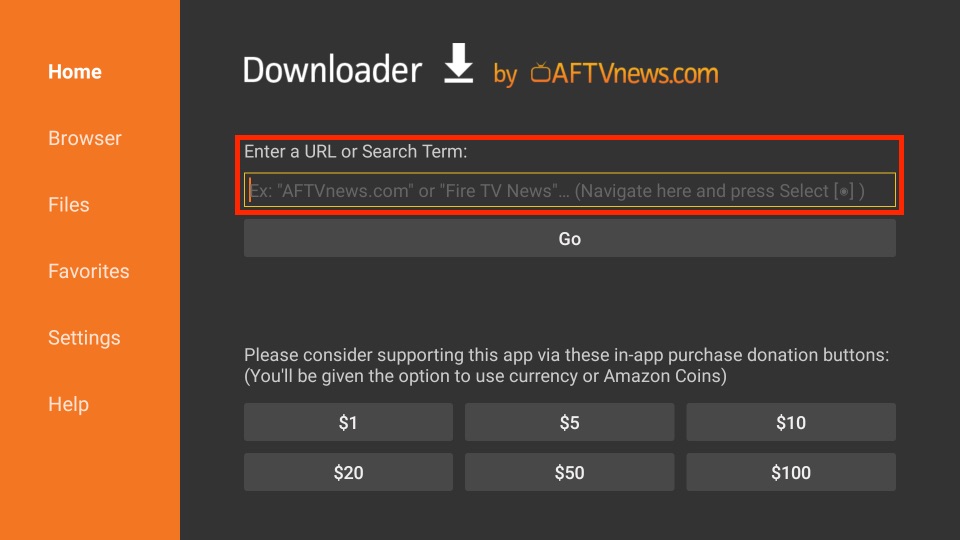 4. Enter firestickhow.com/hbplayer and select Go.
Disclaimer: The URL above is not hosted by FireStickHow. It redirects to an external, third-party server.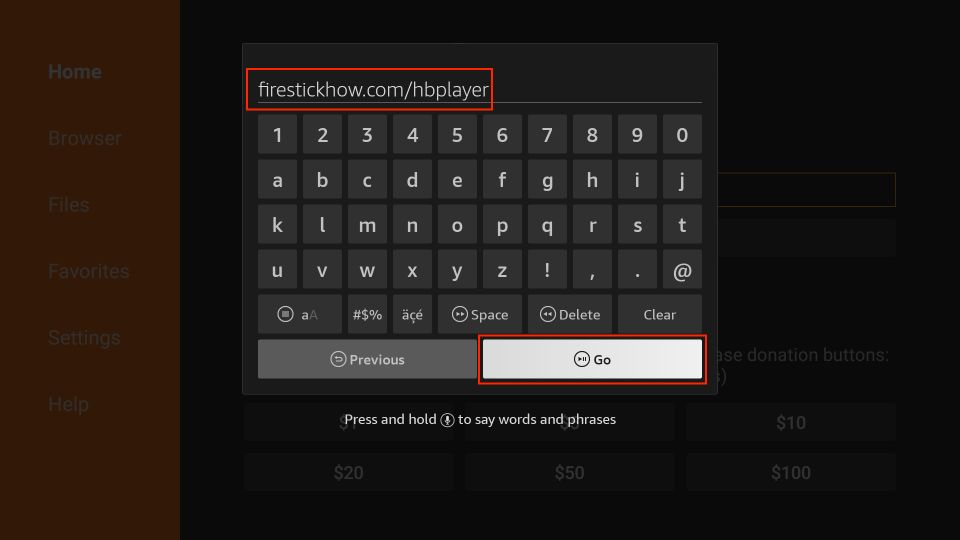 5. Wait for HB Player APK to download.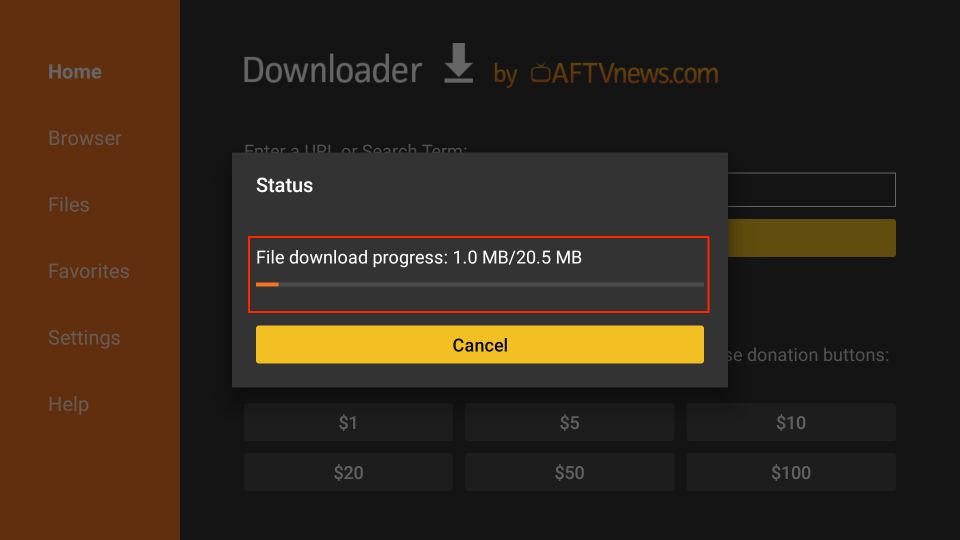 6. Select INSTALL.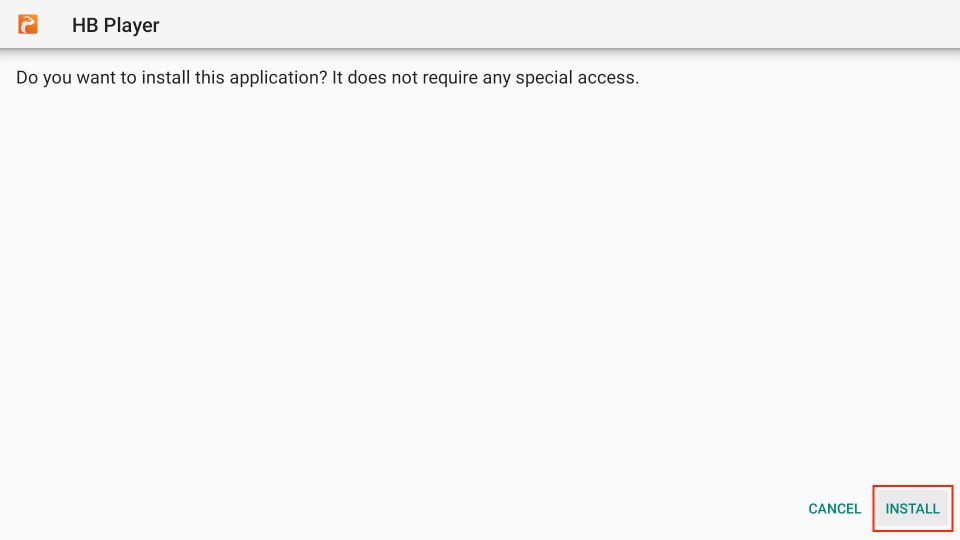 7. Let FireStick install HB Player.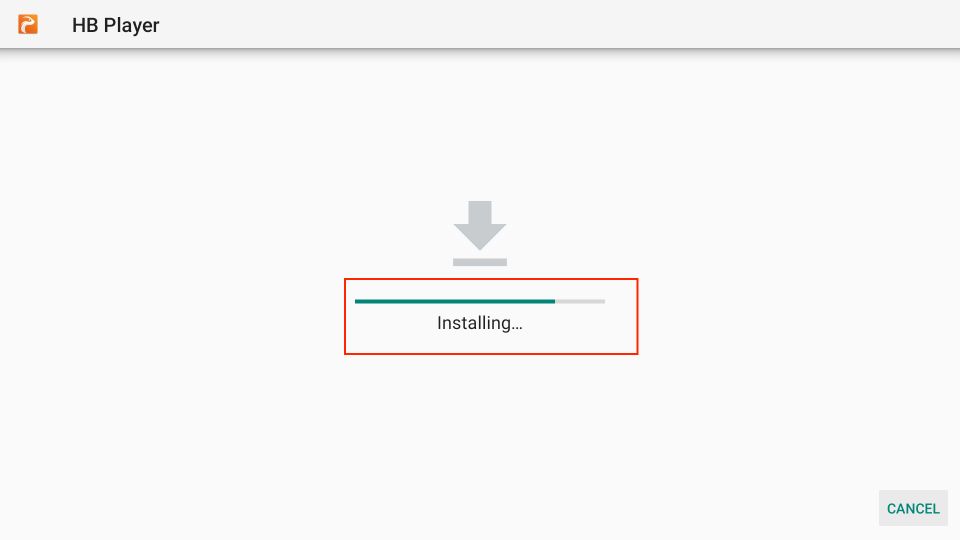 8. Select DONE to close the HB Player installation screen.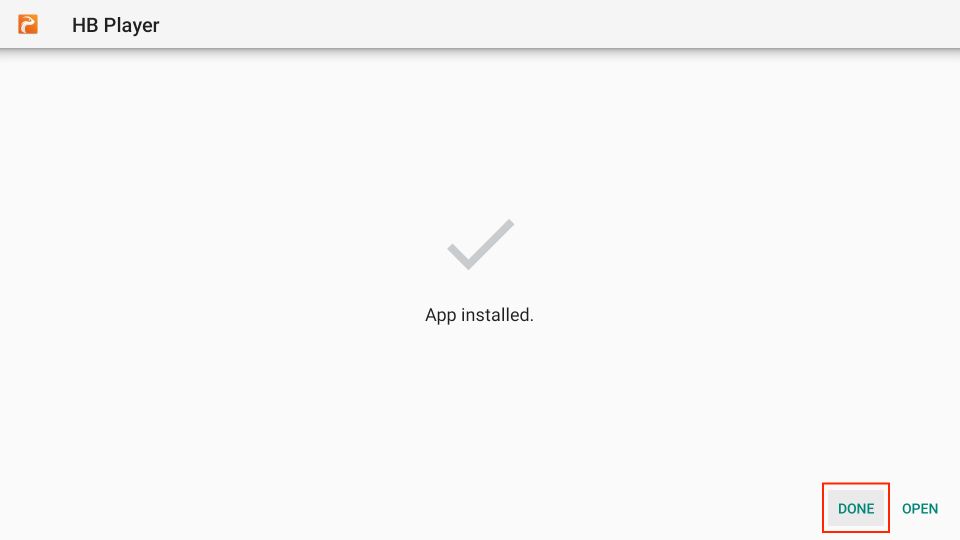 9. You don't need HB Player's APK anymore. Click Delete.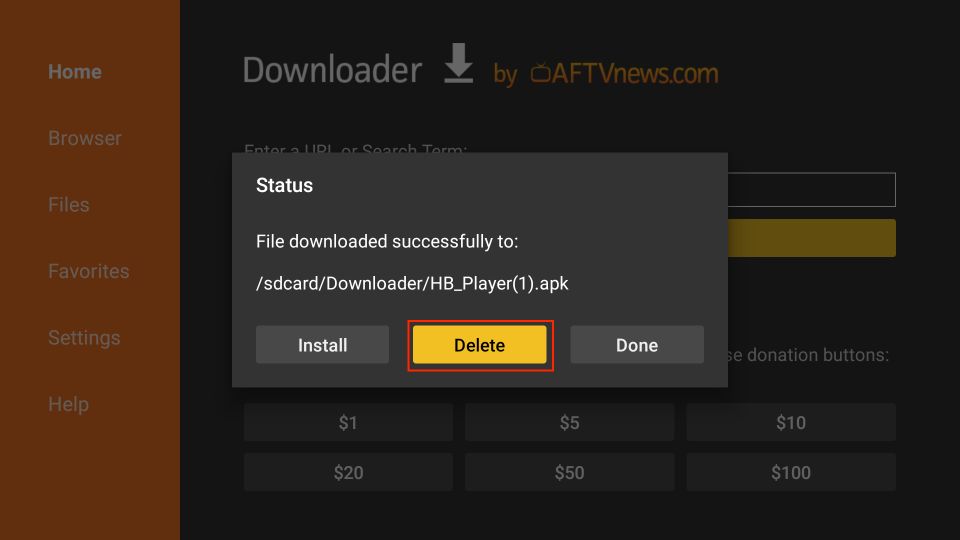 10. Select Delete once again to confirm.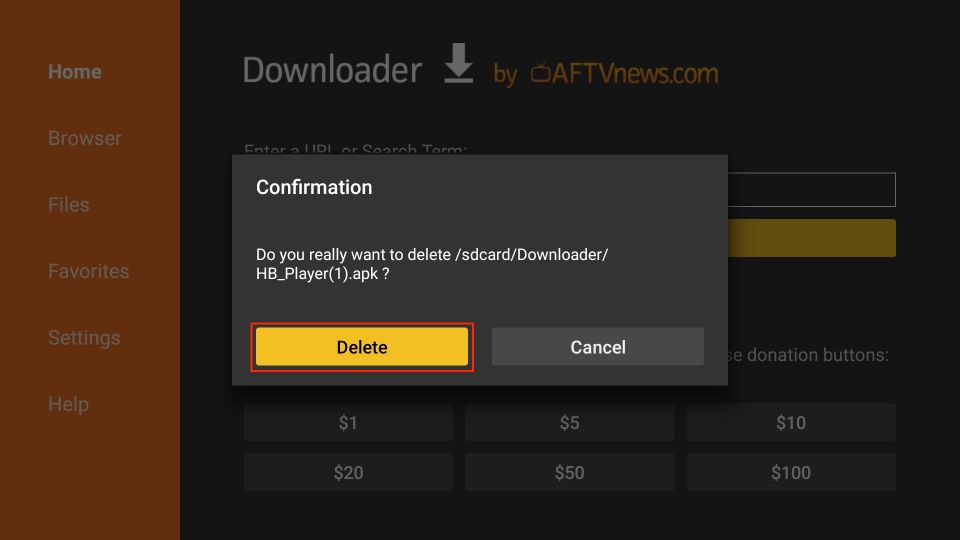 Part 3: Sideloading BeeTV App on FireStick
Now we come to the main part of the process, where we install the BeeTV app on FireStick. Here are the steps:
1. Once again, select the URL field on the Downloader's Home tab.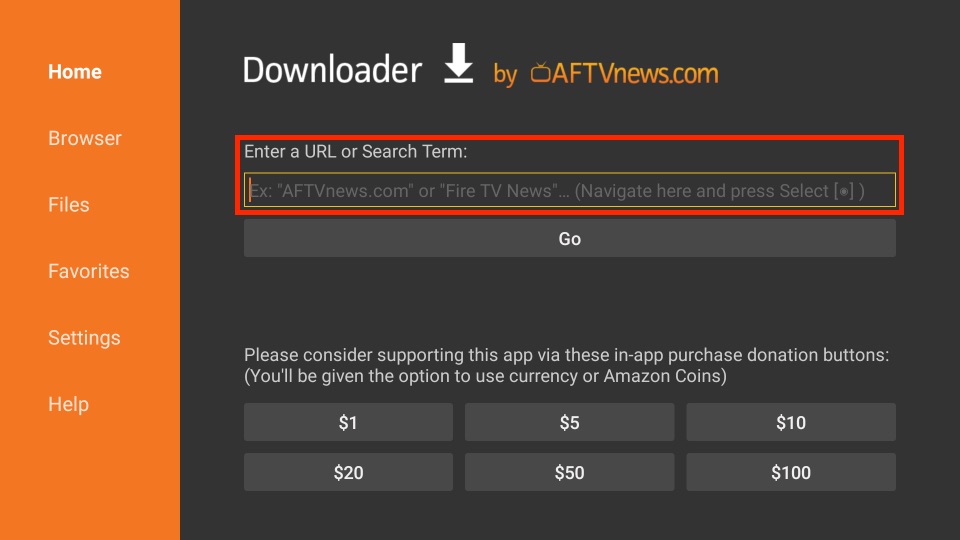 2. Now, we will use the onscreen keyboard to type firestickhow.com/beetv and select Go.
Disclaimer: The URL above is not hosted by FireStickHow. It redirects to an external, third-party server.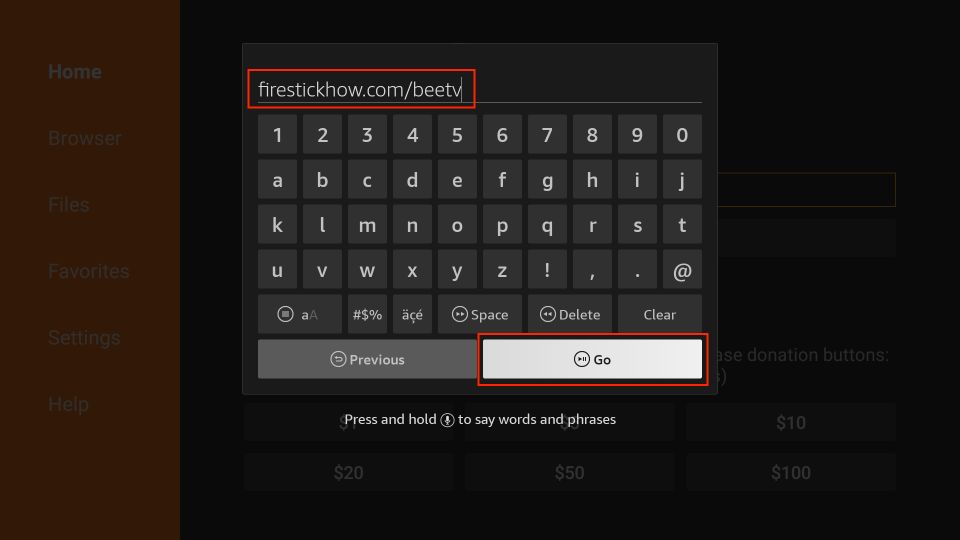 3. We now wait a minute or two while the Downloader app downloads the BeeTV APK.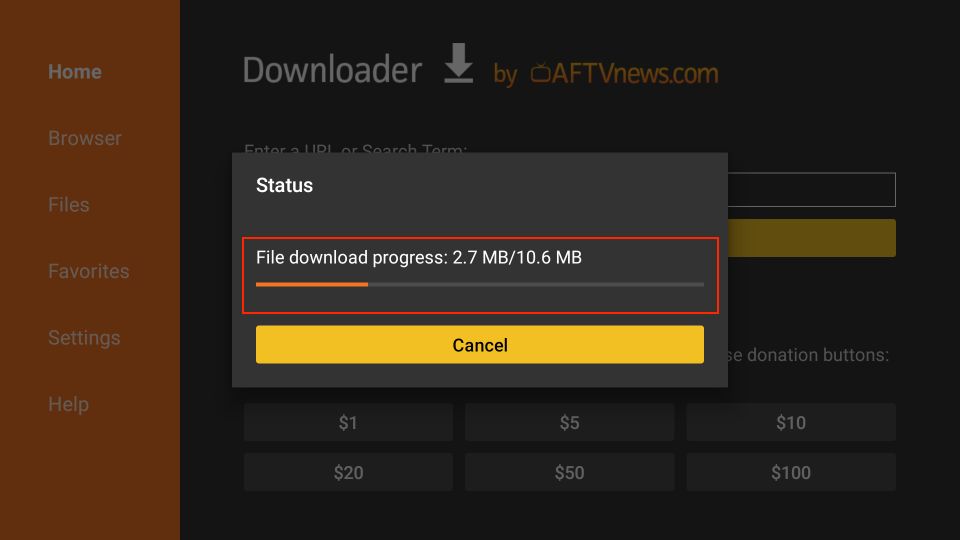 4. The APK file will be automatically executed. Navigate to the bottom when the following window appears. Select Install on the bottom right.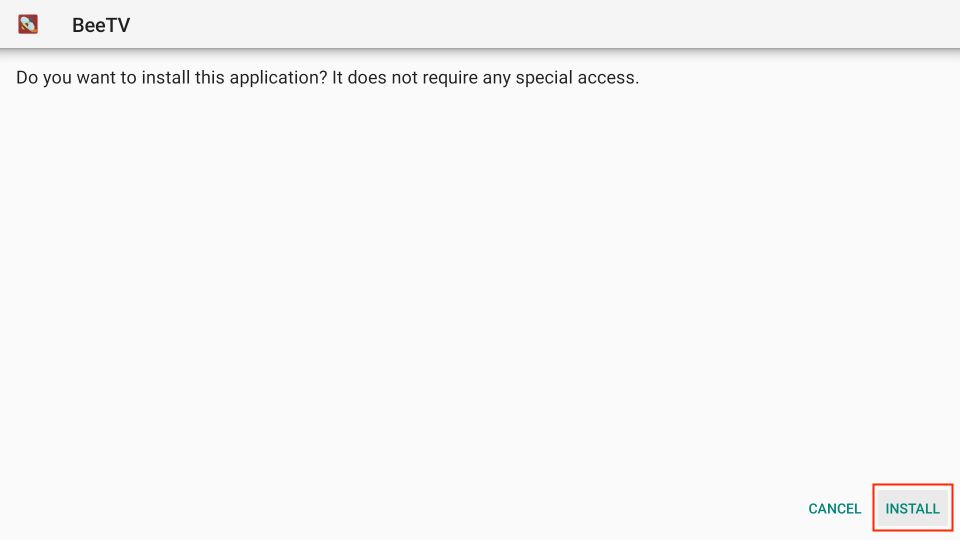 5. It may again take a minute (or probably less) to install BeeTV on FireStick.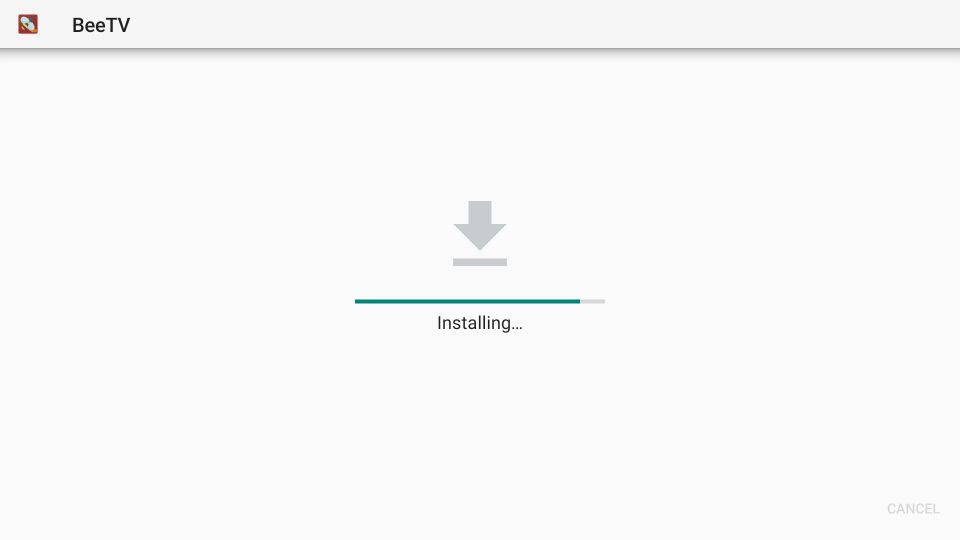 6. The App installed notification confirms the app has been installed. However, don't click Open yet. There is one more task to take care of. Select Done.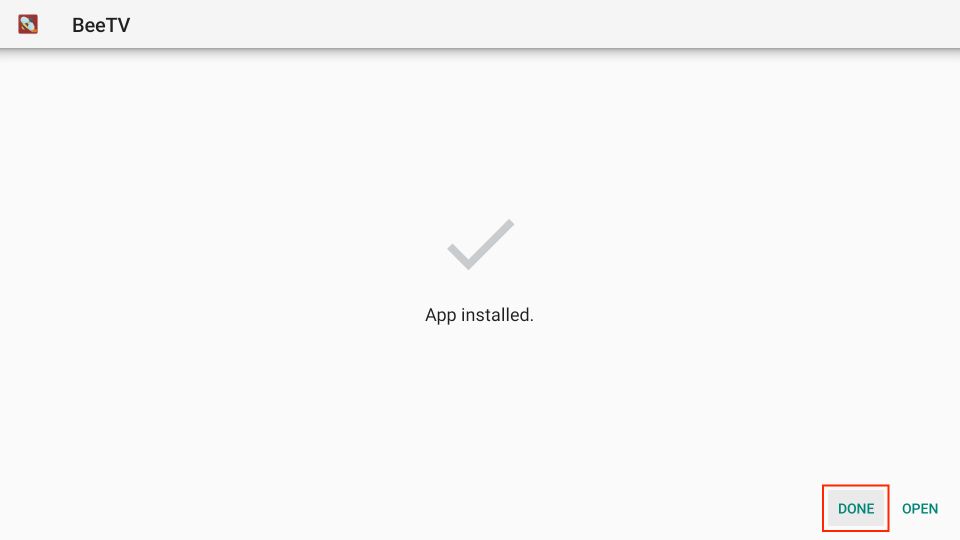 7. Now, we'll delete the BeeTV APK file that the Downloader app downloaded a little while ago. There is no need to keep the file because you have already installed the app. Click Delete.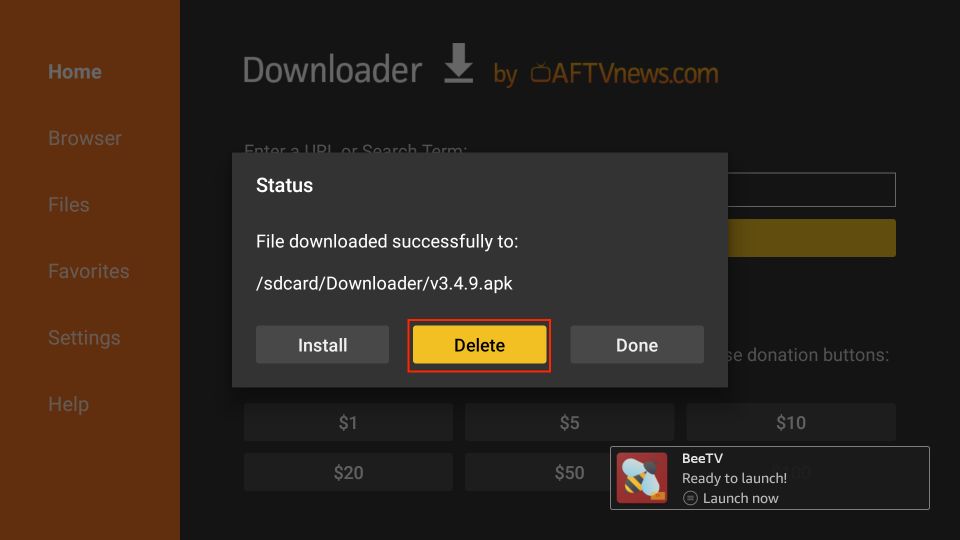 8. Select Delete one more time.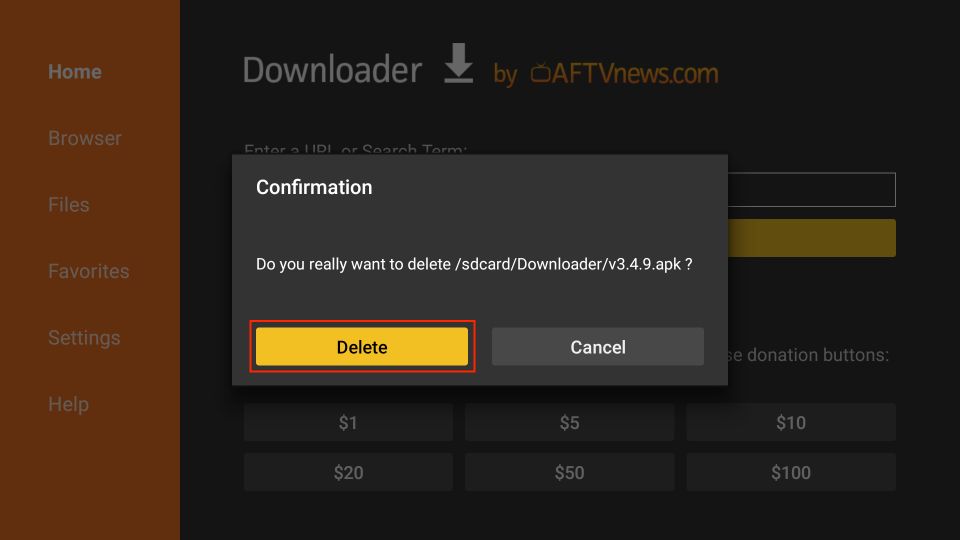 So, that's how we conclude the installation of the BeeTV FireStick app.
Wait! It looks like you are all set to start watching your favorite content on FireStick. But have you protected your online identity yet? You are under constant surveillance by the Government and ISP. Free streaming of copyrighted videos may get you into legal trouble.
Thankfully, you can easily avoid online monitoring and safeguard your privacy with a trusted VPN on FireStick. A VPN will hide your IP address and online identity by encrypting your internet connection.
Please note that I am not encouraging you to violate any copyright laws. You should always watch the content available in the public domain. I am simply recommending the use of a VPN to maintain your privacy. You have every right to your privacy, which is constantly being breached these days.
I personally use ExpressVPN and have found it to be the fastest and most secure FireStick VPN. It is also the most streaming-friendly VPN I have ever used. Therefore, I highly recommend getting ExpressVPN for FireStick.
Here is how you can quickly get the ExpressVPN app on FireStick:
Step 1: Click HERE to subscribe to ExpressVPN and enjoy a 49% discount with 3 months of extended service. You are also eligible for a 30-day, full money-return guarantee.
Step 2: Download and install ExpressVPN on FireStick
Choose the Find > Search option on the FireStick home screen on the menu bar.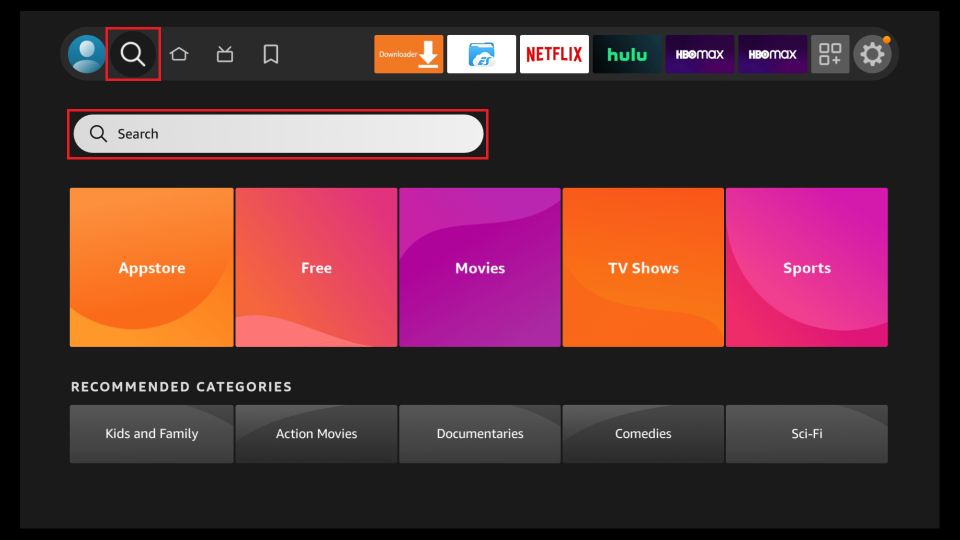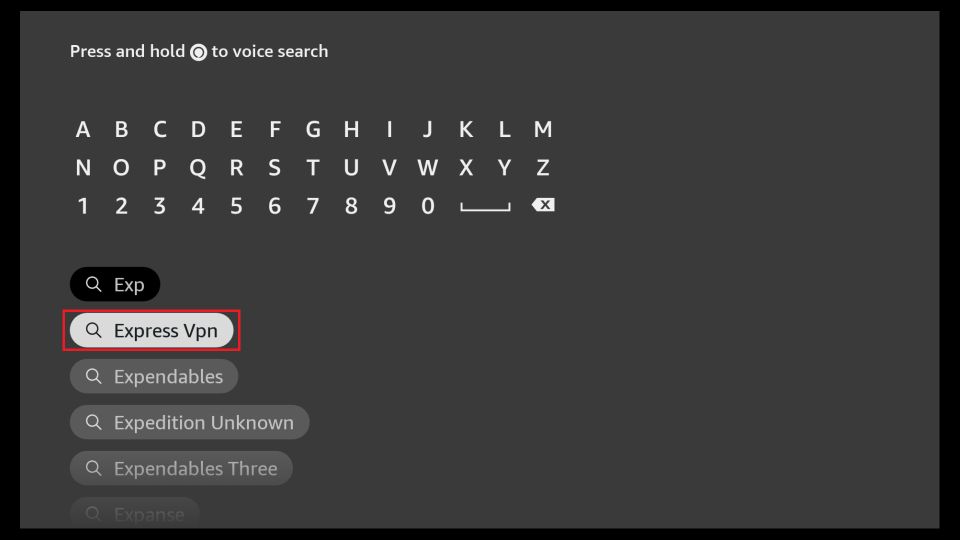 Click the ExpressVPN icon on the following window.

Click Download or Get on the next window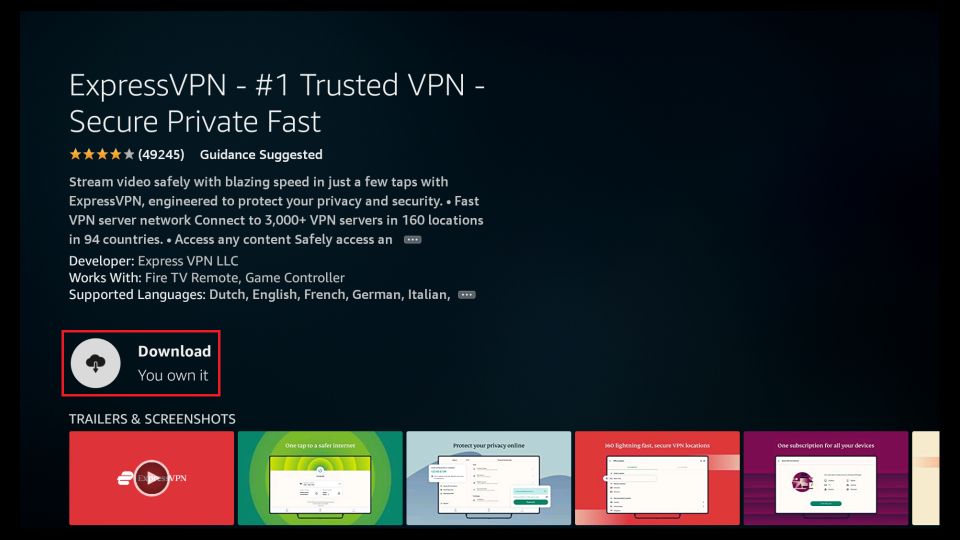 Step 3: Open ExpressVPN once you have downloaded it. Sign in with your account.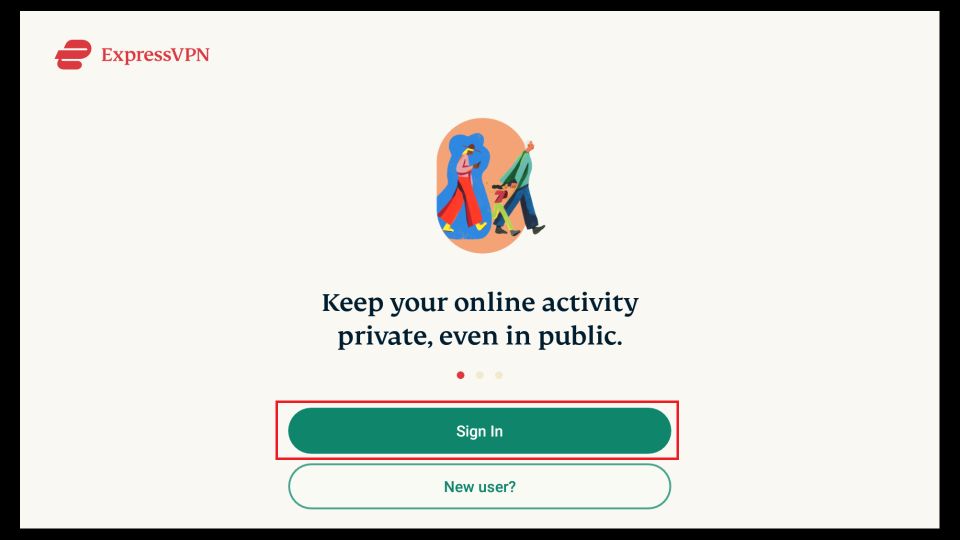 Step 4: Choose a server and click the Connect/Power button

Put your mind at ease now! You have successfully secured your streaming activities with ExpressVPN.
How to Use BeeTV on FireStick
To use BeeTV, you must first access it. Select Three-Squares to open Your Apps & Channels screen.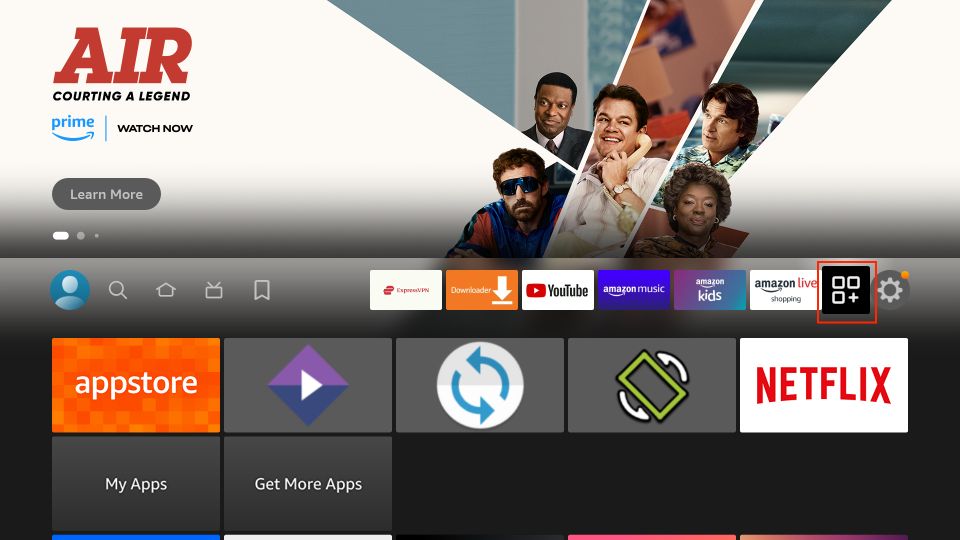 Open BeeTV.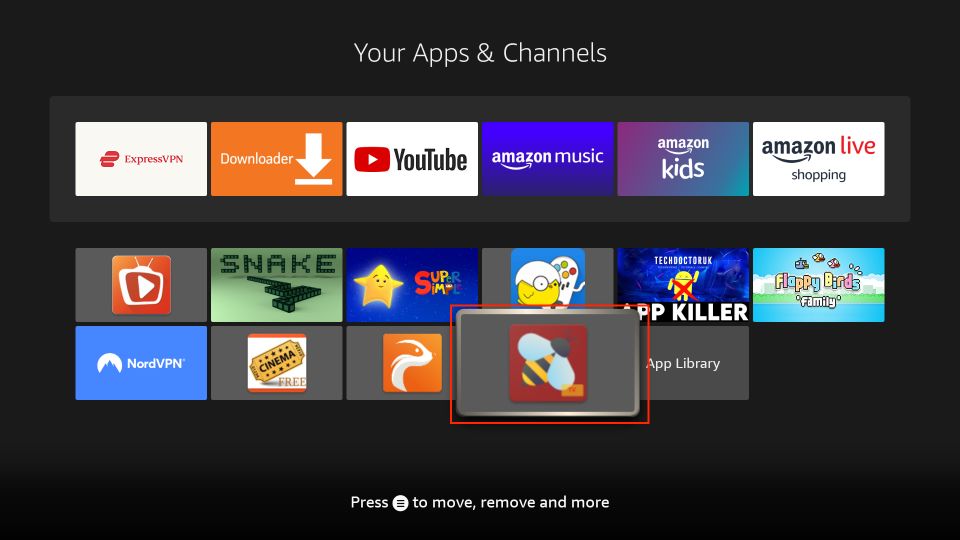 Select Allow to let BeeTV access your files.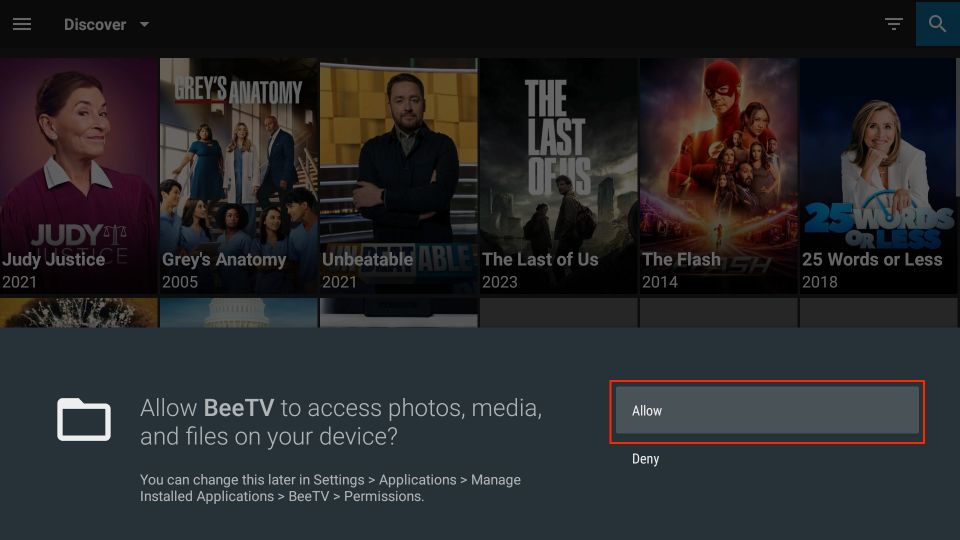 Finally, you arrive at the home screen of the app. As you can see, it is quite straightforward. By default, BeeTV lines up TV Shows on the main screen.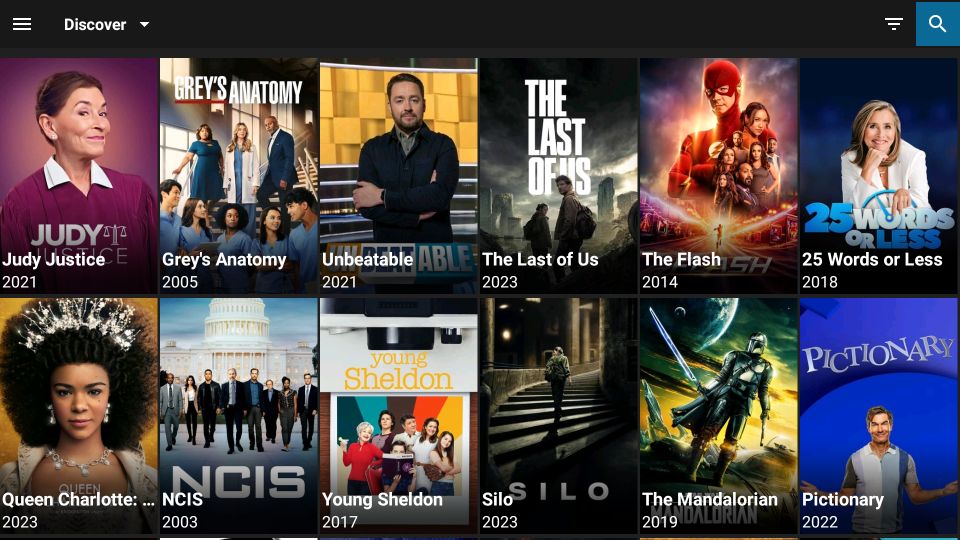 Select the Three-Lines button.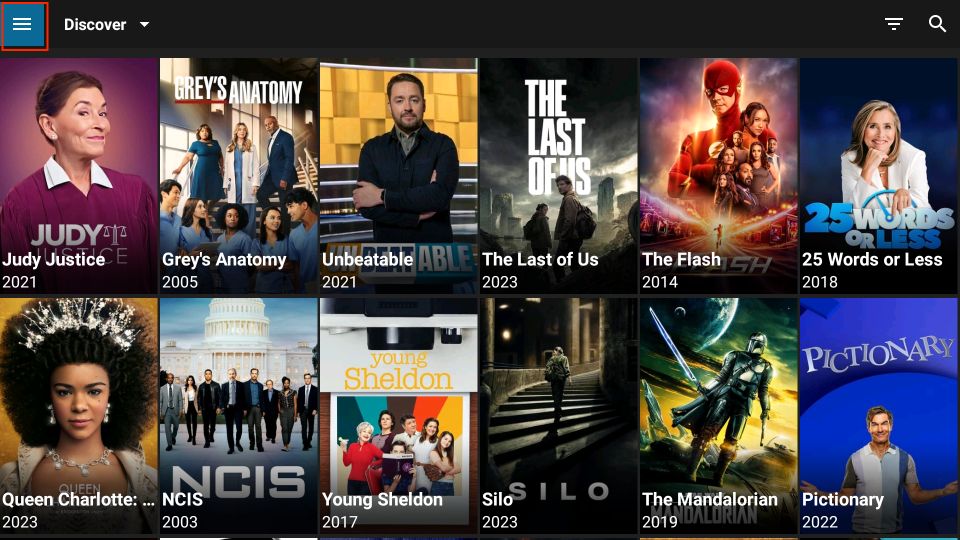 The side menu features sections like Editor's Choice, TV Shows, Movies, Anime, Calendar, and more.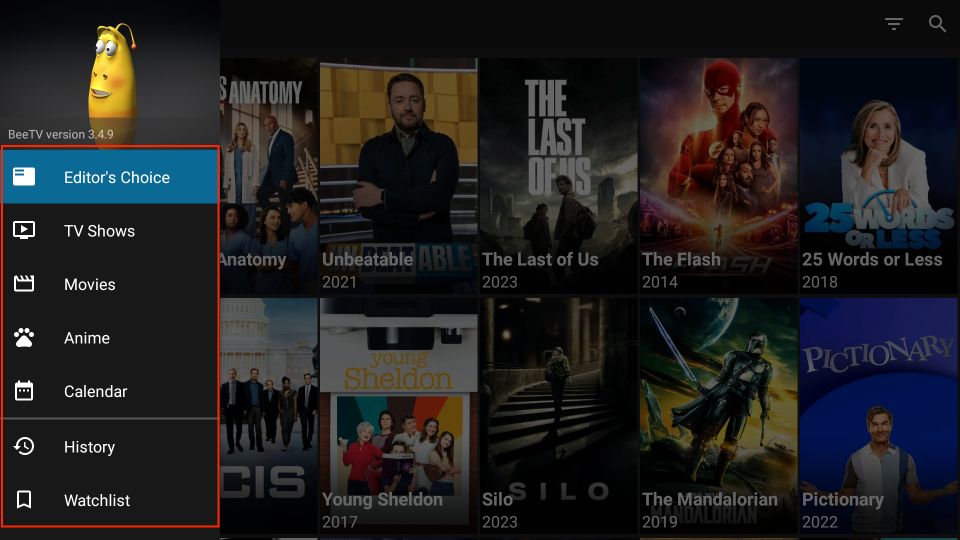 Scroll down to see other sections like Collection and Settings.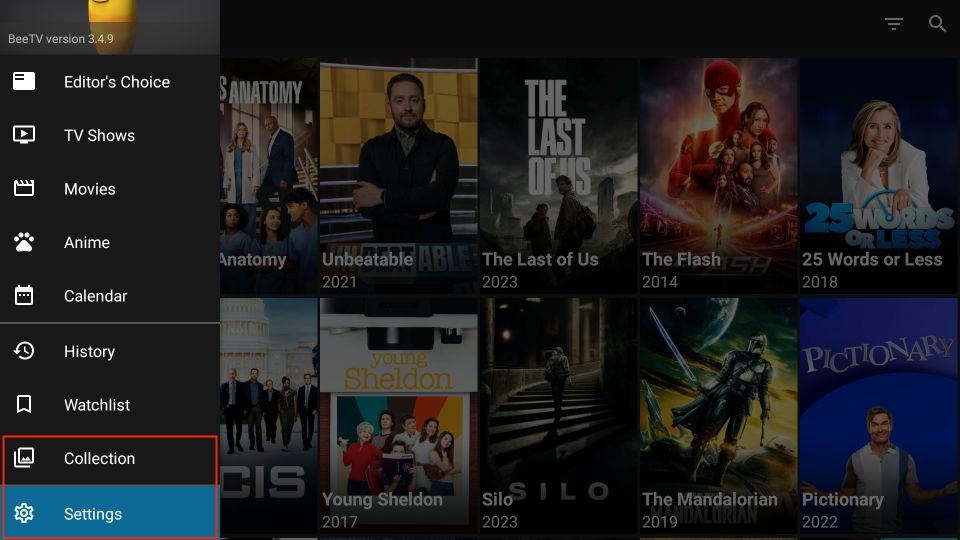 Click the Search button to find a movie, anime, documentary, or show.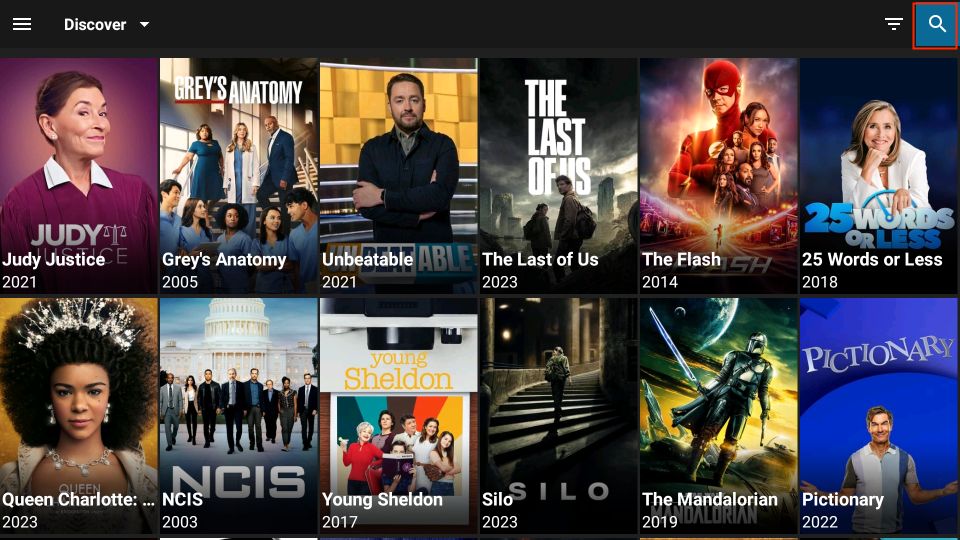 Enter your search terms and click Next.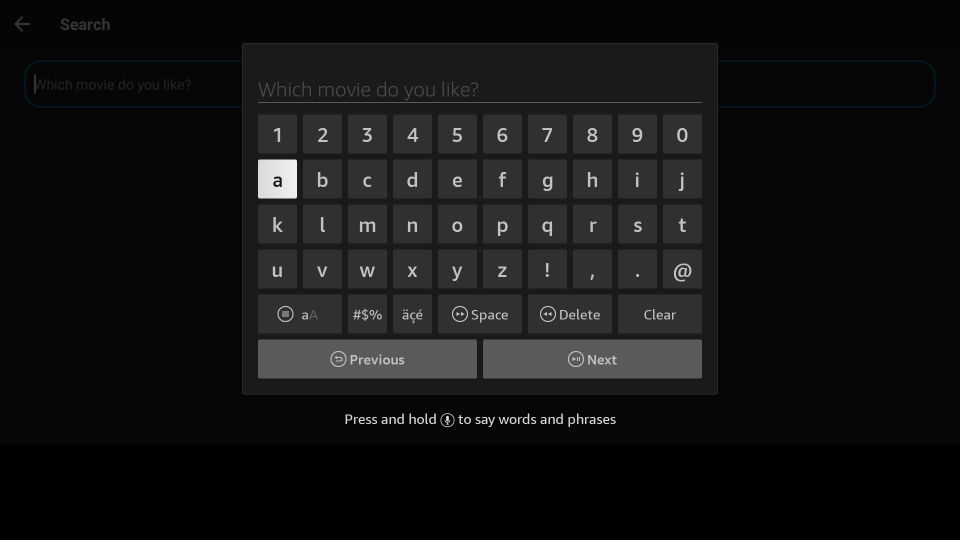 How to Watch Content on BeeTV
To watch content on BeeTV, select a TV show or movie. BeeTV will start finding the appropriate streaming links. Then, choose one from the list.
Select Play.
Note: You can also select Play with subtitles.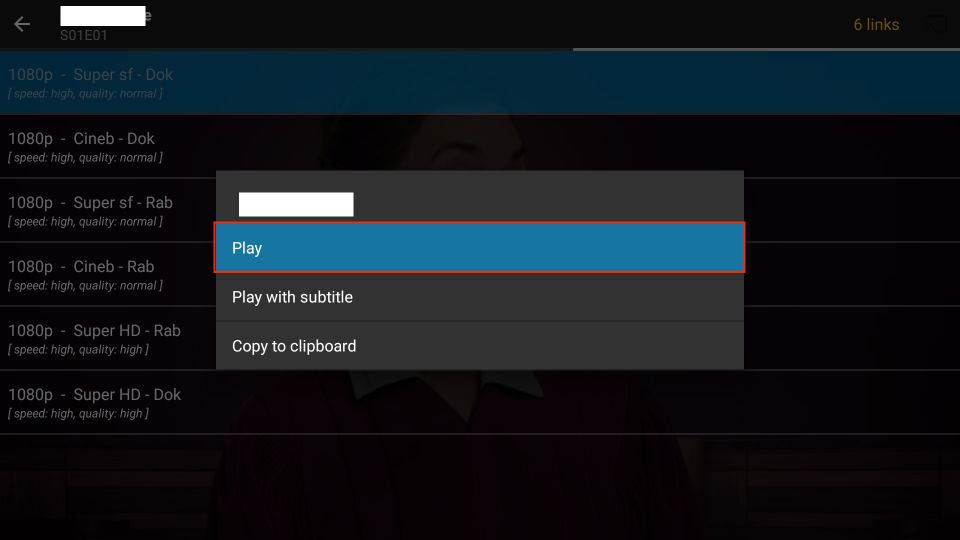 How to Connect Real Debrid with BeeTV
Do you want to get premium links on BeeTV? Use the following steps to integrate Real Debrid with BeeTV:
Note: Real Debrid is one of the best premium link-scraping services.
1. Open the BeeTV side menu and select Settings.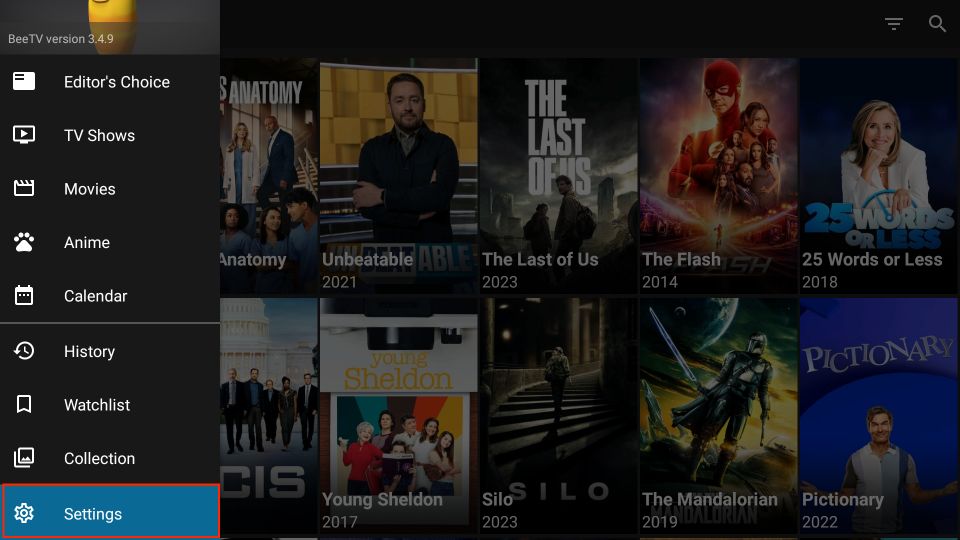 2. Select Login to Real-Debrid.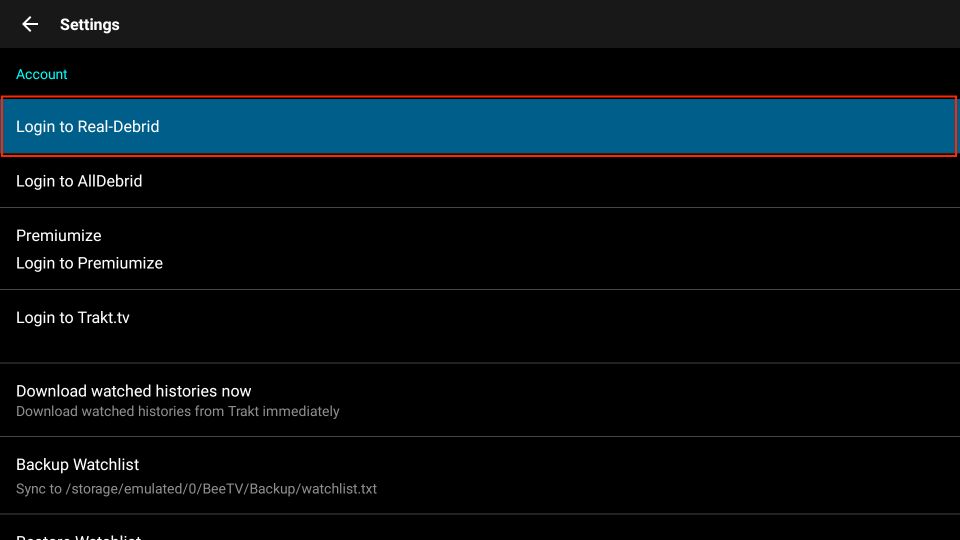 3. Copy the code you see on your FireStick. Then, on your PC or phone, visit real-debrid.com/device using a web browser. Then, type in the code. And finish the setup by following the Real-Debrid website's instructions.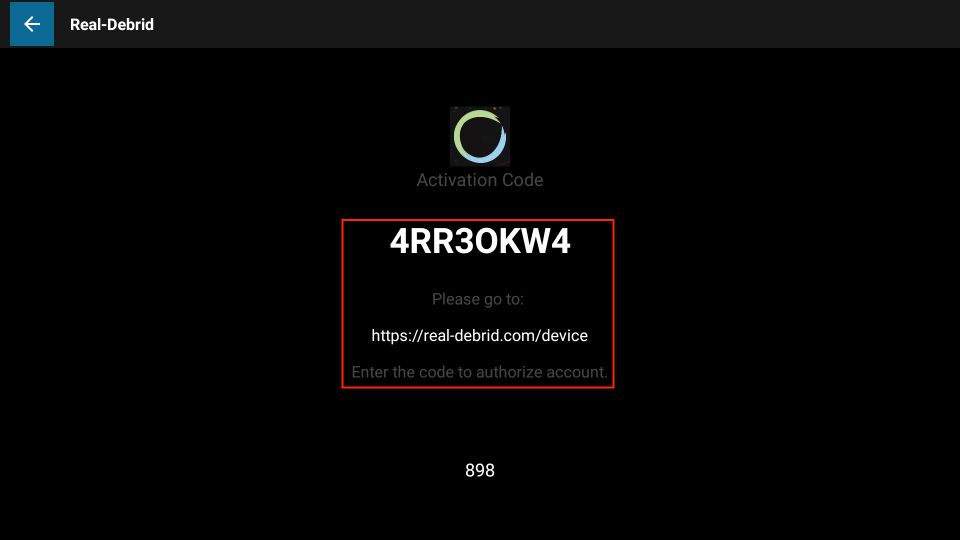 4. Wait for the Login success notification to appear on BeeTV.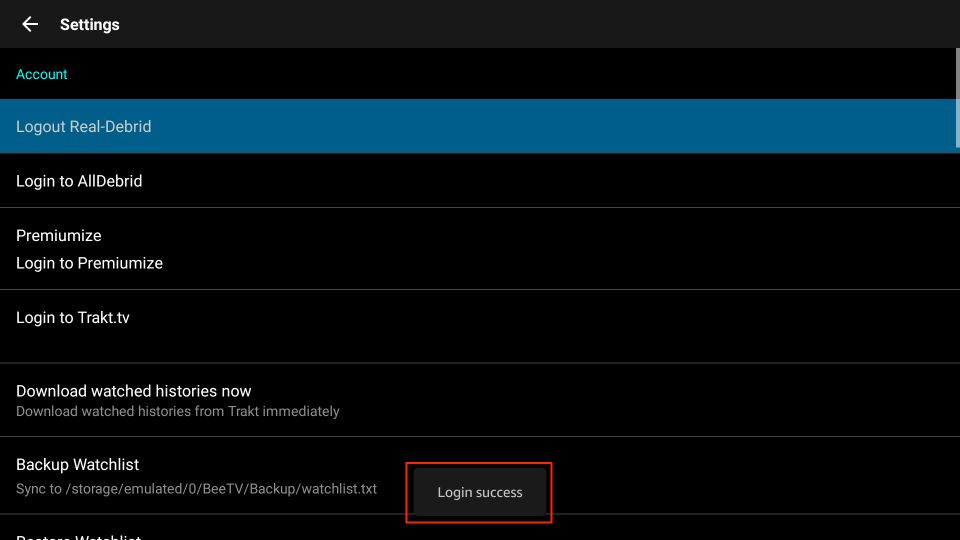 How to Link Trakt with BeeTV
From syncing watch history to recommending titles based on your past choice, Trakt lets you do it all. Here are the steps to link Trakt with BeeTV:
1. Head to BeeTV Side-Menu > Settings. Then, click Login to Trakt.tv.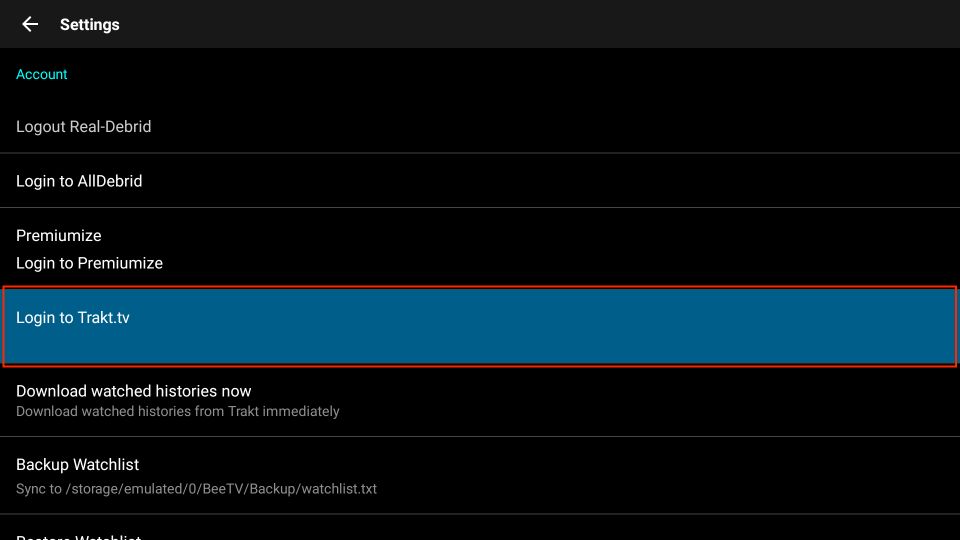 2. Visit trakt.tv/activate in a browser on any smart device. Then, type the code you see on BeeTV. After that, follow Trakt's steps to finish the setup.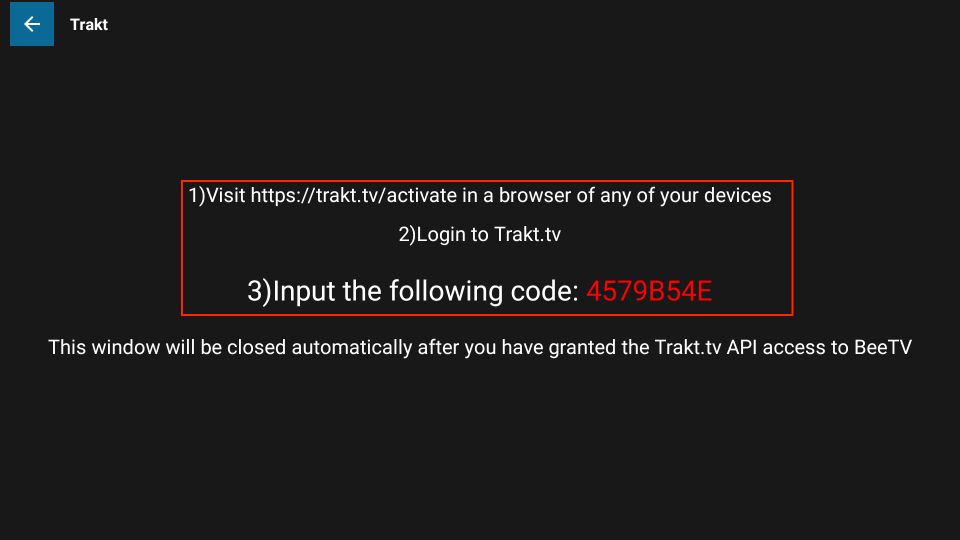 3. Once you have completed the steps on the Trakt site, a notification will appear on BeeTV: Login success.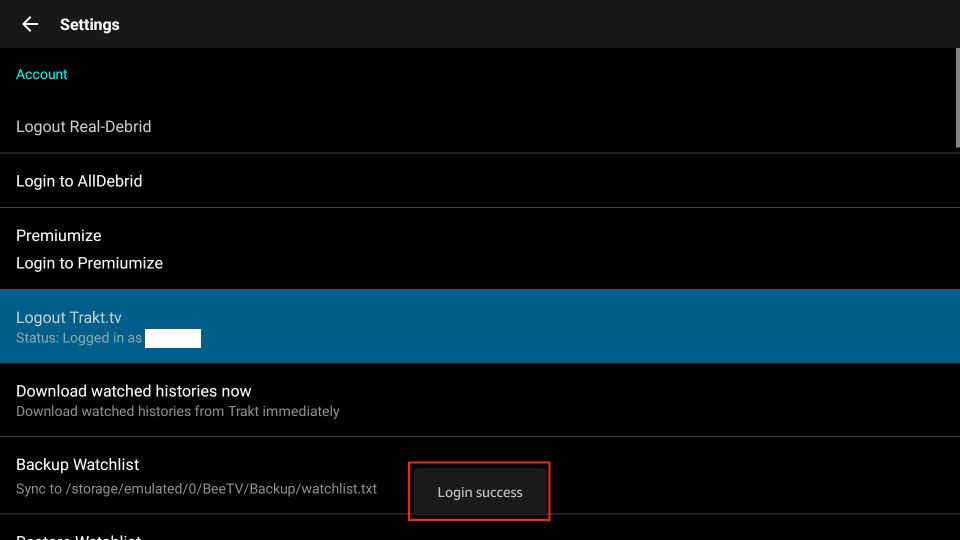 Alternate Method to Install BeeTV on FireStick (ES File Explorer App)
Downloader is a wonderful app for side-loading purposes. But it is good to have alternatives in case it goes down for any reason. I will show you how to install BeeTV on FireStick with the help of the ES File Explorer app. ES File Explorer is a perfect file manager utility. It also doubles as an effective sideloading tool. However, the app is paid and costs $9.99 per month.
Use the search function on the FireStick home screen and install ES File Explorer. You can also read our detailed guide on how to install ES File Explorer on Firestick. Now follow the steps below:
1. The ES File Explorer main screen looks like this. There is a Downloader option on the right. You may click or navigate to Tools > Download Manager on the left.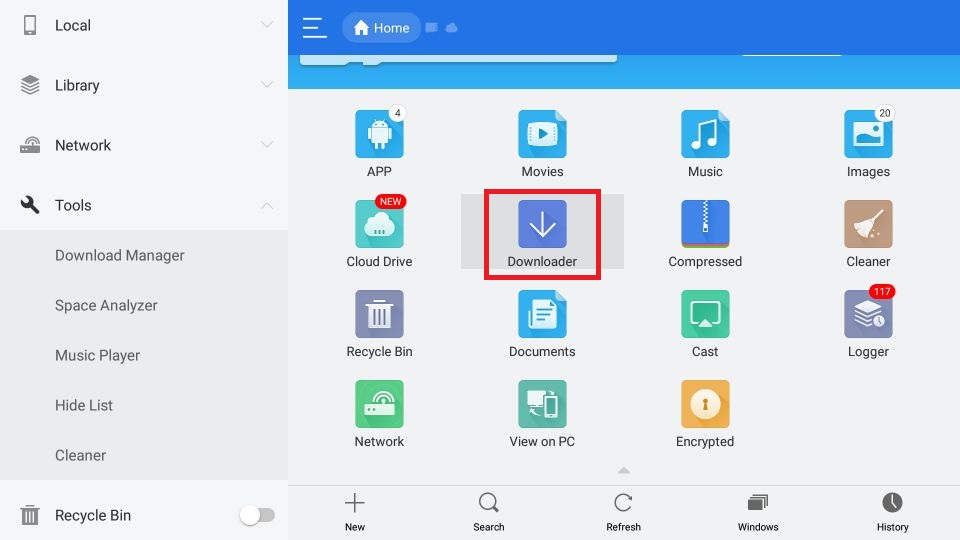 2. When you are led to this window, click +New.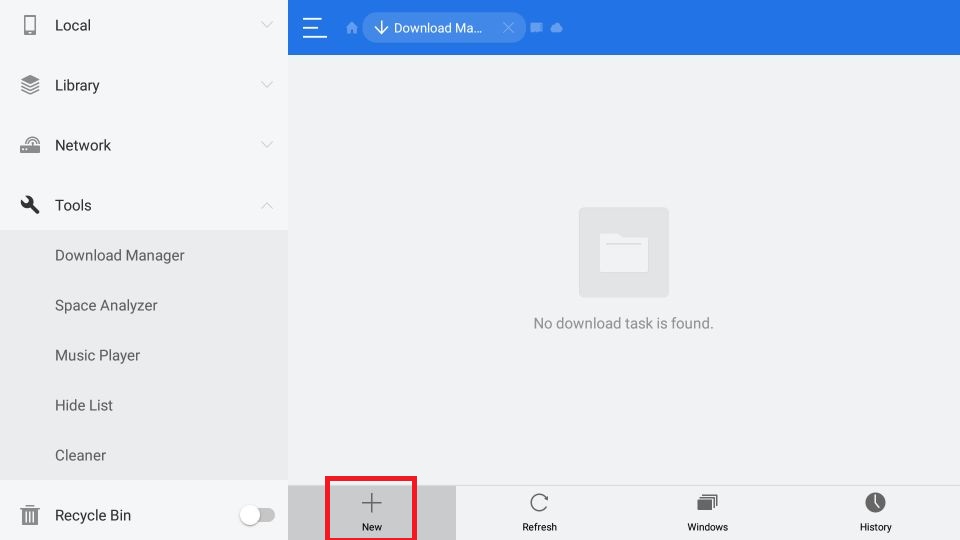 3. In the Path text field, enter the URL: https://www.firestickhow.com/btv. If you want, enter something in the Name text field or leave it blank. Click Download Now.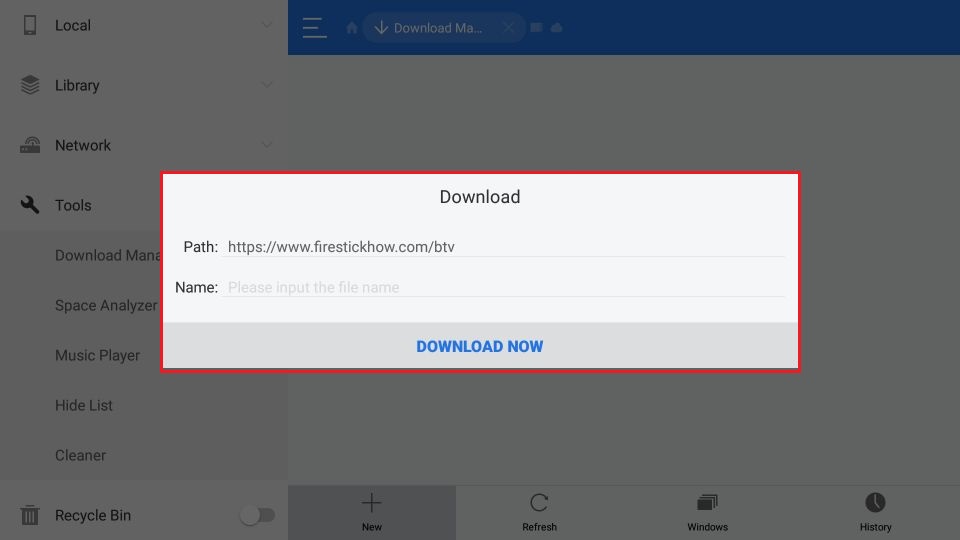 4. When the BeeTV APK has been downloaded, click Open file when this prompt is displayed.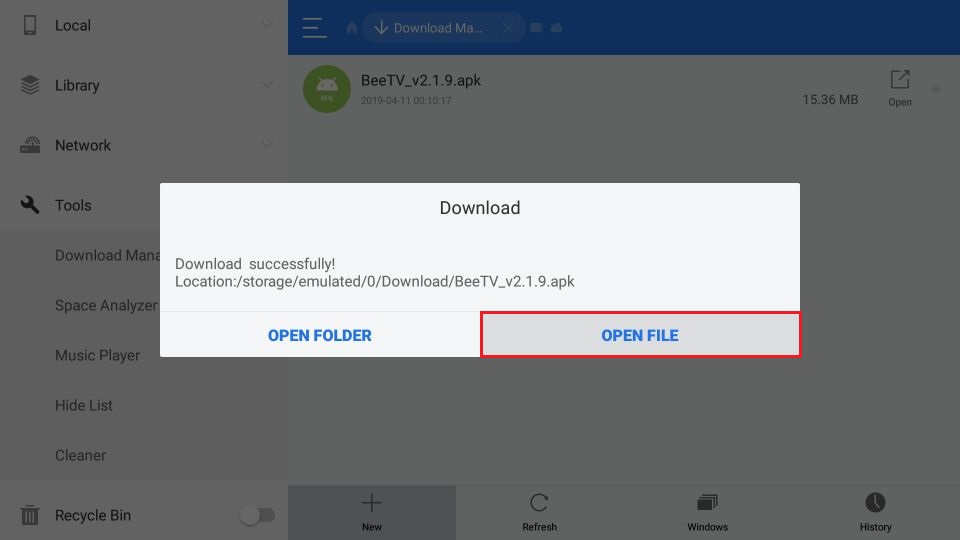 5. Now, select Install.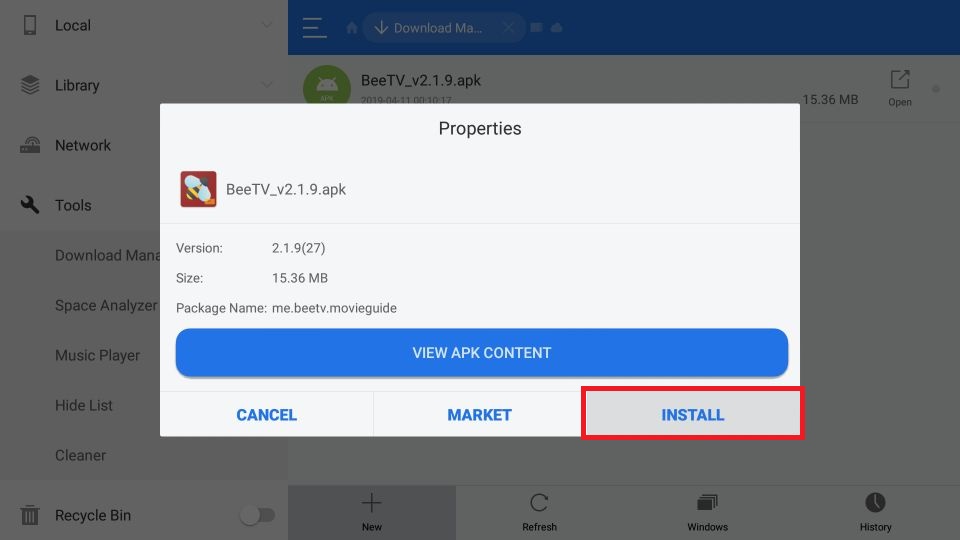 6. Click Install again.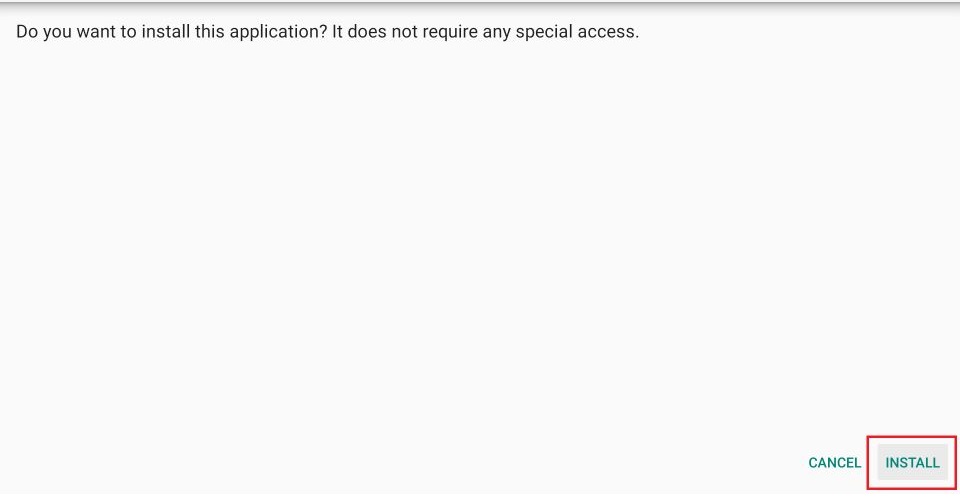 7. Wait while the app installs.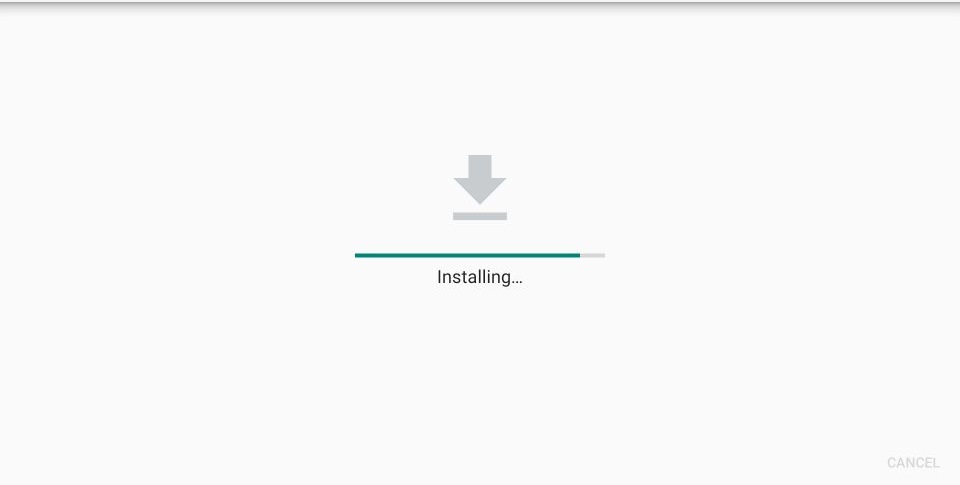 8. When you see App installed, go ahead and click Open. This will launch the app. Or, choose Done if you would use the app sometime later.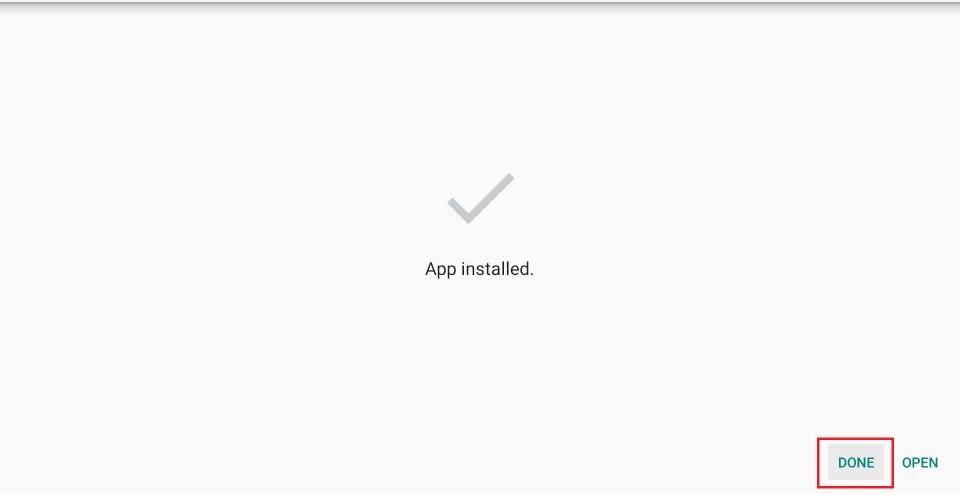 That's it!
Wrapping Up
Bee TV has a massive content library, which is updated regularly. Its streaming quality is at par with the top streaming apps for FireStick, like Cinema HD APK, TeaTV, CyberFlix TV, and others.
This post demonstrated how to install Bee TV on FireStick. I hope you found the steps easy to follow.
You may also like: