This post will guide you through the installation of BeeTV on FireStick, Fire TV Cube, and FireStick 4K.
BeeTV is one of the best streaming apps for FireStick. It has a large collection of Movies and Shows served on a slick, user-friendly interface. The layout of the app makes it easy for you to select the content of your choice and start streaming. The scraper-based app finds the best streams from various servers.
High-resolution playback, Real Debrid, and Trakt integration, inexhaustible media library, small size, and top performance are some of the key features of BeeTV FireStick app. For these reasons, BeeTV was an easy choice to be included in our best FireStick apps list.
In this guide, you will find the instructions to install BeeTV on FireStick. First, using the Downloader app, later ES File Explorer app. I will also quickly show you how to use BeeTV on FireStick. Keep reading!
Attention FireStick Users: Read before you continue
Governments and ISPs across the world monitor their users' online activities. If found streaming copyrighted content on your Fire TV Stick, you could get into serious trouble. Currently, your IP 35.172.195.82 is visible to everyone. I strongly recommend you to get a good FireStick VPN and hide your identity so that your movie viewing experience doesn't take a bad turn.
I use ExpressVPN which is the fastest and most secure VPN in the industry. It is very easy to install on any device including Amazon Fire TV Stick. Also, it comes with a 30-day money-back guarantee. If you don't like their service, you can always ask for a refund. ExpressVPN also has a special deal where you can get 3 months free and save 49% on annual plan.
READ:
How to install and use VPN on Amazon FireStick / Fire TV
Steps to Install BeeTV on FireStick
The third-party apps like BeeTV are not available through the Amazon Store. These apps need to be manually installed on FireStick. This process of manual installation is called sideloading.
Sideloading on FireStick isn't as straightforward as on any Android mobile or tablet. You cannot download the APK file from a web browser. Therefore, you must first install a sideloading app or utility to FireStick. We will install the Downloader app for this purpose.
Install Downloader App
If you don't already have the Downloader app on FireStick, follow the steps and install it:
1- Go to the search option in the top-left corner of the home screen of your FireStick or any other Fire TV device
2- In the search window, type Downloader. When you see the app in the search suggestions just below the onscreen keyboard, click it
3- Open the Downloader option on the next window. Now when this window is displayed, click Download
4- When the Downloader has installed, click Open to run it. You may also go to FireStick Settings -> Applications -> Manage Installed Applications -> Downloader -> Launch application
Enable Apps from Unknown Sources
You didn't have to enable the security option Apps from Unknown Sources for the Downloader app because you sourced it directly from the Amazon Store. However, as I said, BeeTV is not the part of the official Store and it will be sideloaded onto FireStick. To do so, you must first go through these steps:
1- Press the Home key on your remote and return to the FireStick home window. From the top-right select Settings
2- Go to My Fire TV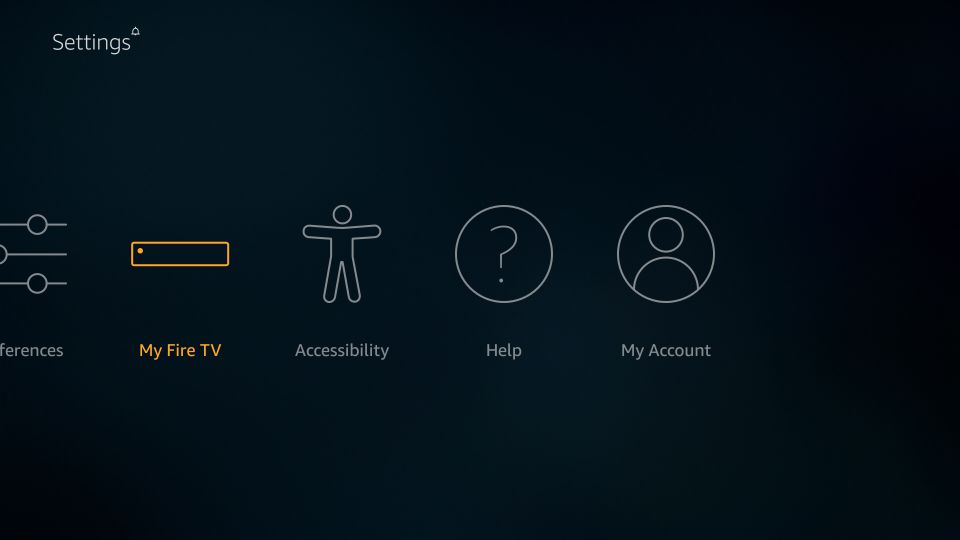 3- Next, choose Developer Options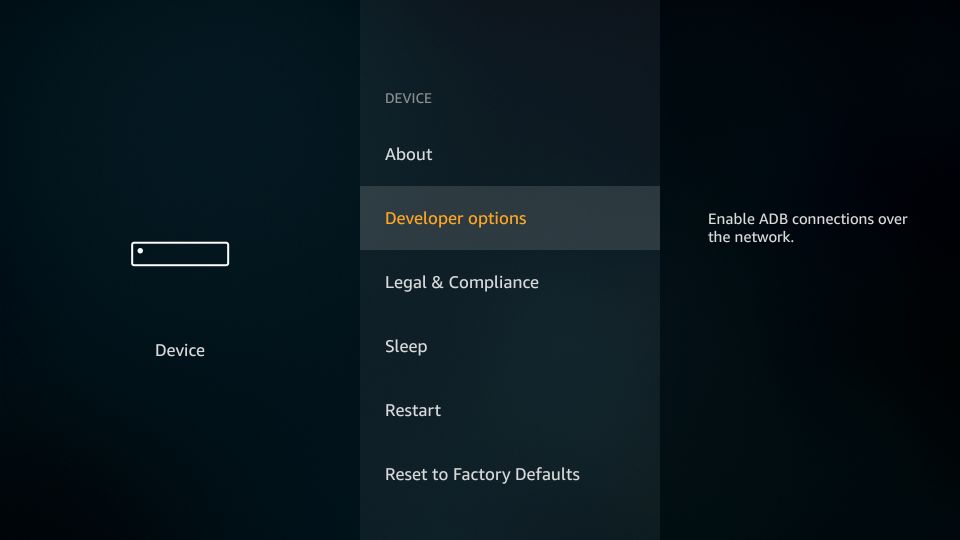 4- Now, you need to see if the listed option Apps from Unknown Sources is enabled (ON) or disabled (ON). If it is showing OFF, click it once so that you may turn it ON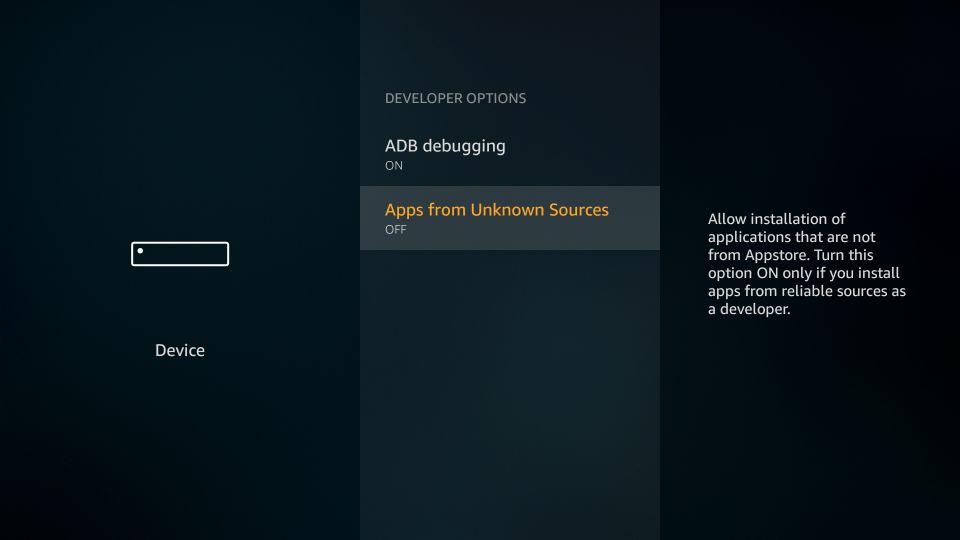 5- When you attempt to switch ON this option, FireStick will warn you once. You may confidently ignore this warning message and choose Turn on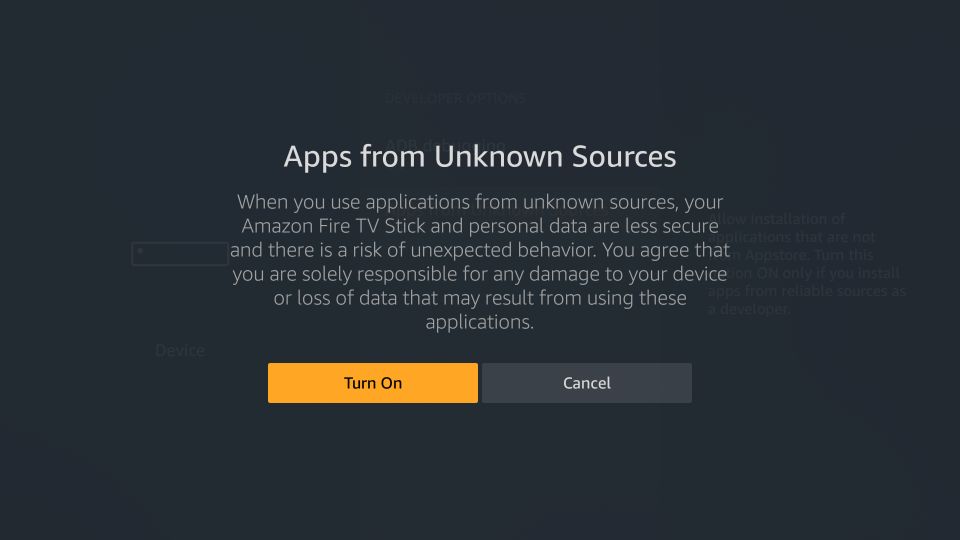 BeeTV is a safe app and you have nothing to worry about
BeeTV on FireStick: Installation Steps
Now we come to the main part of the process where we actually install BeeTV app on FireStick. Here are the steps:
1- We are going to need the Downloader application. So, run it. You must see the following default/main screen when the app loads up.
We will click the URL field on the right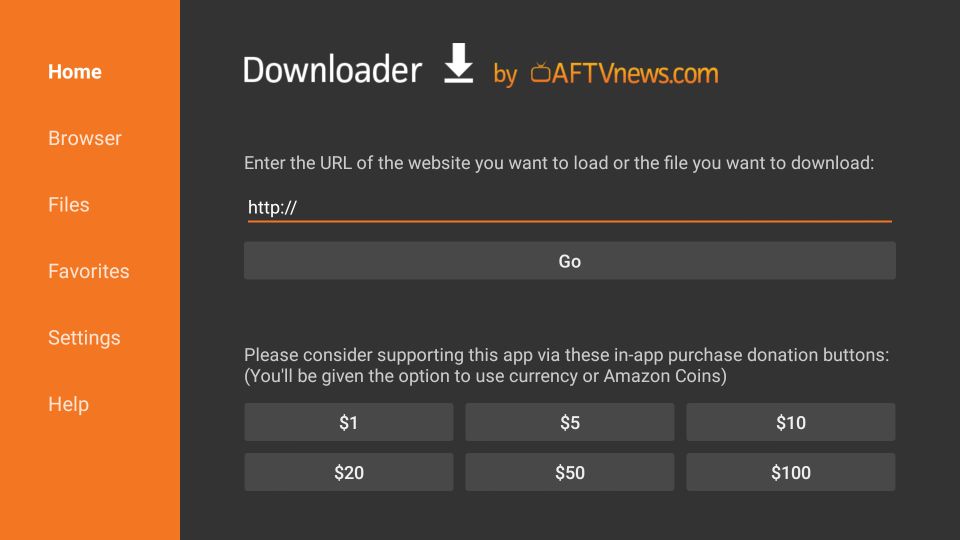 2- Now we will use the onscreen keyboard and type the following link: https://www.firestickhow.com/btv
Or, you may simply type the partial link firestickhow.com/btv. Downloader app will accept it.
Type the URL correctly or the file won't download. Mind the case as this URL is case sensitive
When you are ready, click GO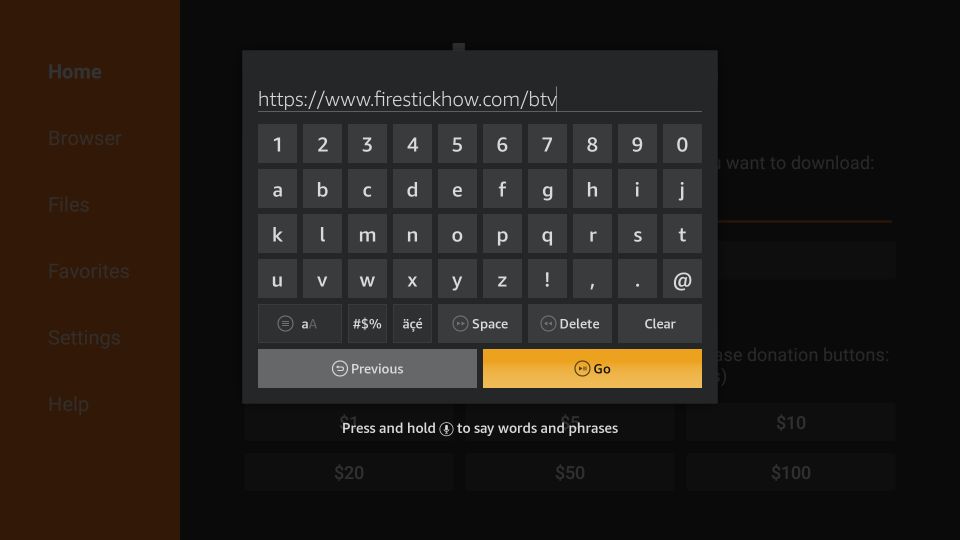 3- We now wait for a minute or two while Downloader app downloads the BeeTV APK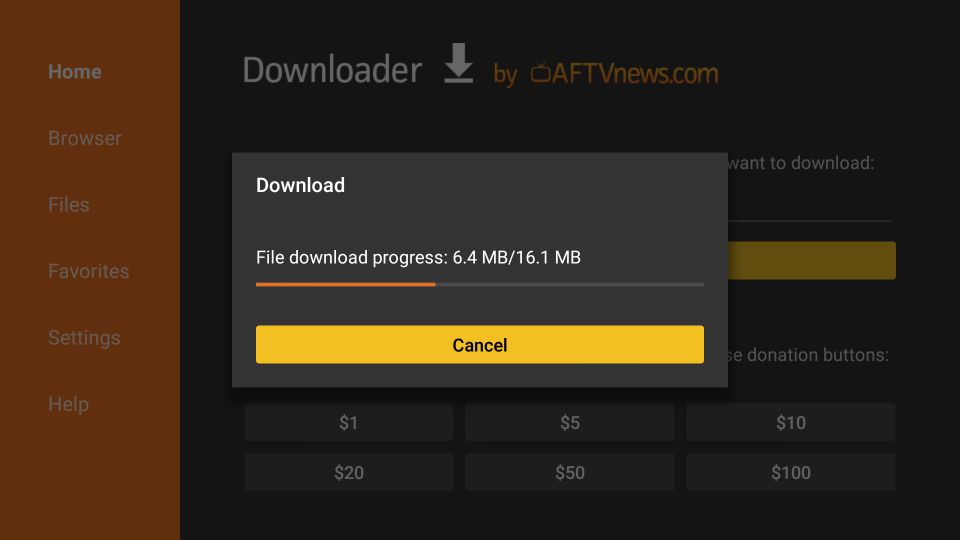 4- The APK file will be automatically executed. Navigate to the bottom when the following window appears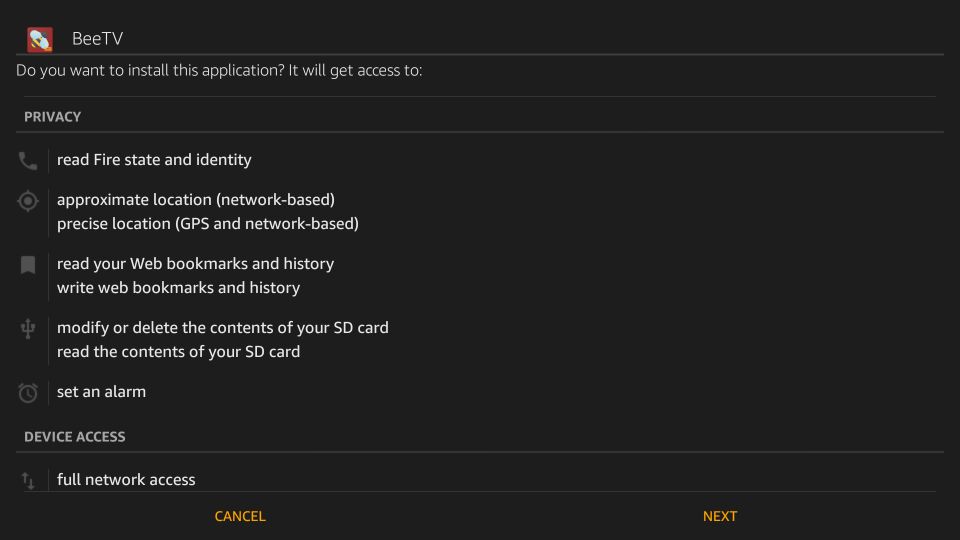 5- Click Install on the bottom right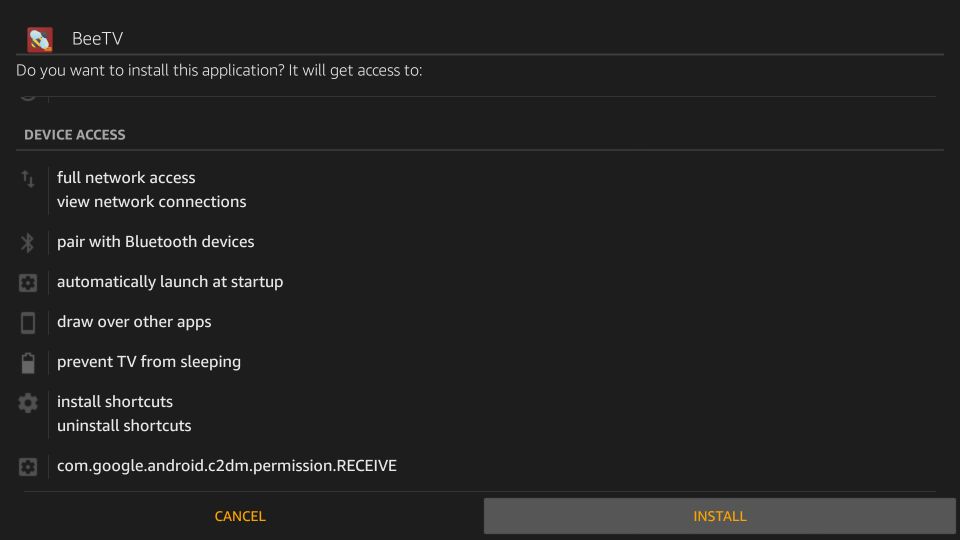 6- It may again take a minute (or probably less) to install BeeTV on FireStick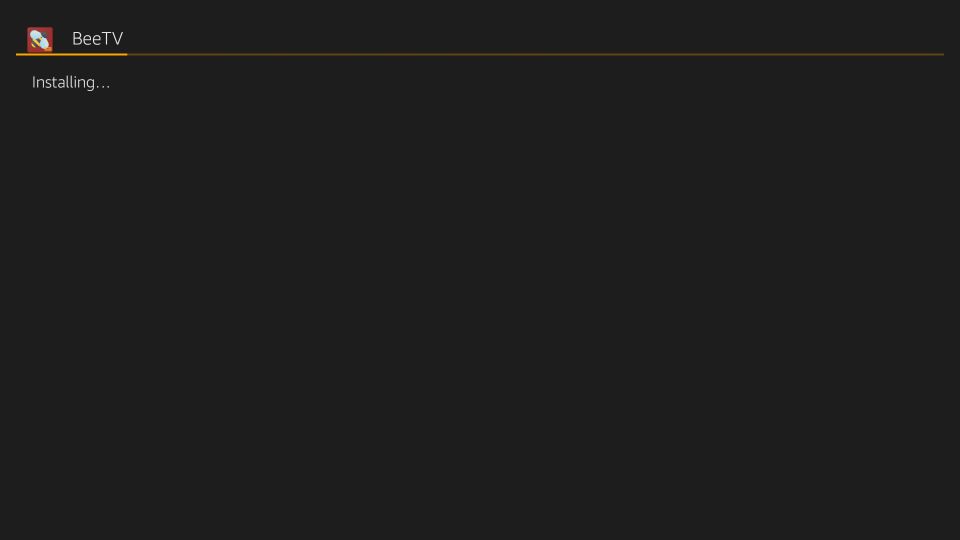 7- The App installed notification confirms the app has been installed. However, don't click Open yet. There is one more task to take care of. Click Done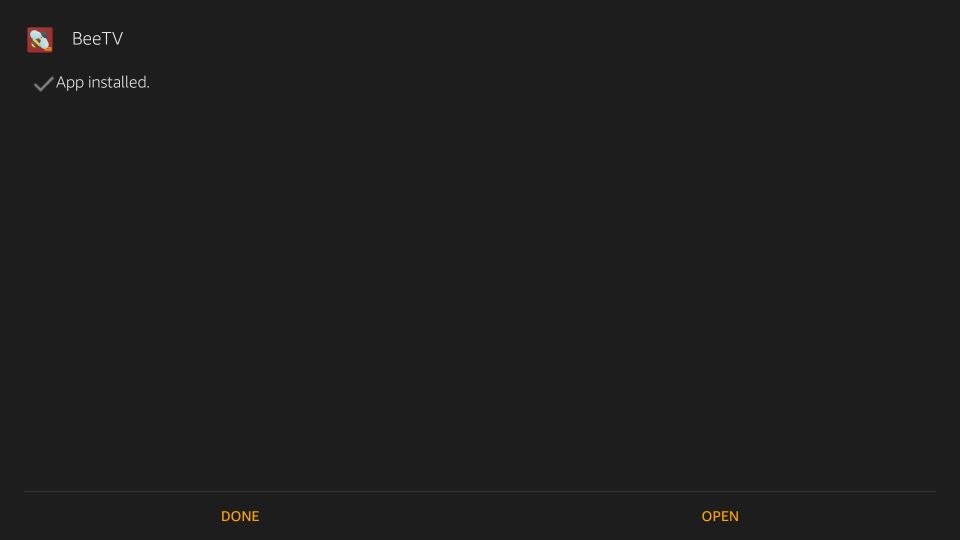 8- Now we delete the BeeTV APK file that the Downloader app downloaded a little while ago. There is no need to keep the file because you have already installed the app. I recommend deleting such files and clearing up some space on FireStick
Click Delete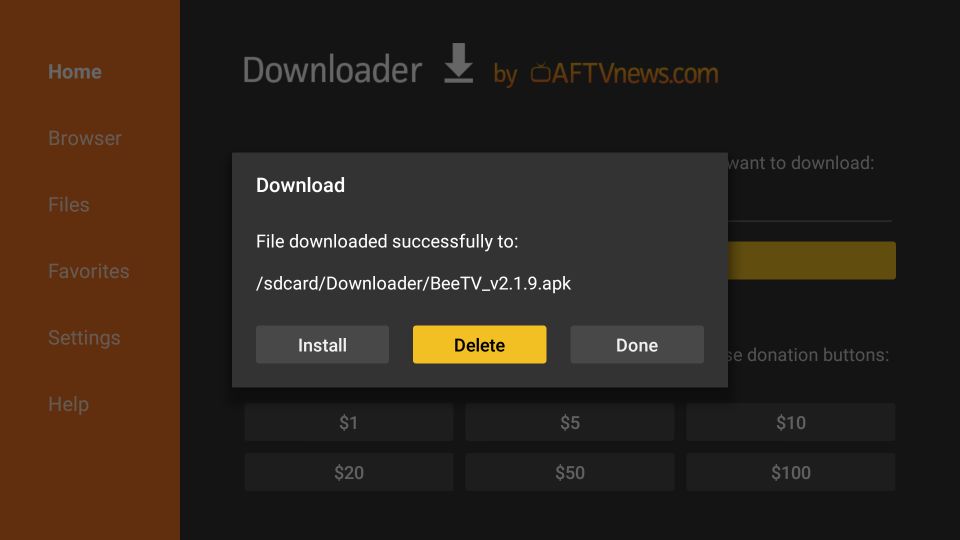 9- Click Delete one more time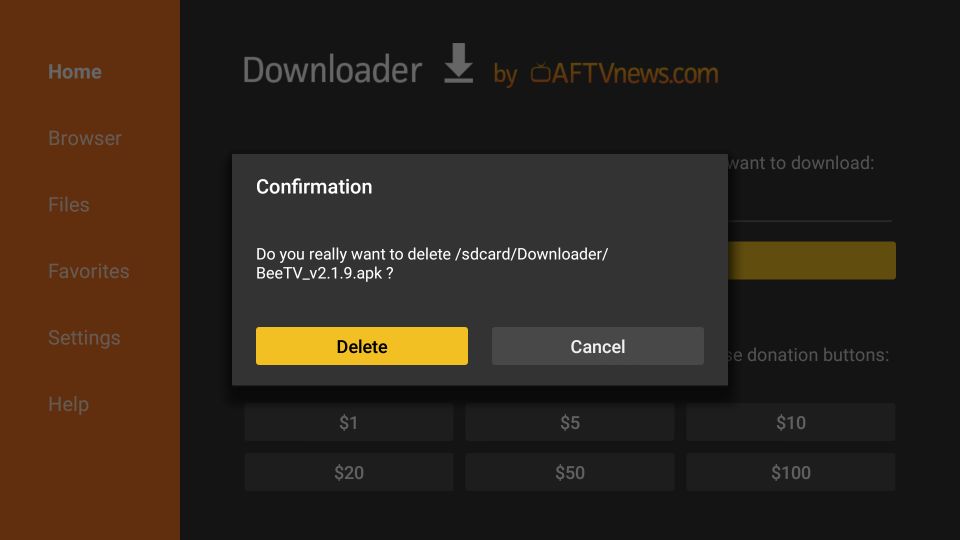 So, that's how we conclude the installation of BeeTV FireStick app. In the next section, we learn various ways to access this app. We also learn how to use it.
Before you start streaming with your Fire Stick, there is something incredibly important you must know. All your online activities are subject to surveillance and monitoring by your ISP as well as your Government. Streaming licensed or copyrighted videos for free could land you in legal troubles. 
The good news is that you can hide all your online and streaming activities from anyone who might be watching and that includes your ISP, Government or any third-party entity. What you simply need is a reliable VPN for your FireStick. With a VPN, you can stream with complete peace of mind as it will encrypt your internet connection and keep it hidden from the prying eyes.
I am not encouraging you to stream content illegally. I do not condone such activities. However, your privacy matters and it must be maintained. What if you do not intend to stream copyrighted content and still end up doing it anyway? You would not want to be penalized for an unintentional mistake. 
I have been using ExpressVPN for a long while and confidently recommend it as the best, fastest and safest VPN for FireStick.
Let me show you how to start using a VPN on FireStick under 2-minute.
#1. Subscribe to ExpressVPN: Click HERE to subscribe to ExpressVPN. You can save up to 49% on the annual plan. ExpressVPN also offers a 30-Day full refund guarantee in the event you are not satisfied with it. However, if you intend to use a VPN, I don't see any reason why you would want to opt out of it.
#2. Look up for ExpressVPN on FireStick: You can download ExpressVPN from Amazon Store. From the home-screen of your FireStick, select the Search function (top-left) and look up for ExpressVPN.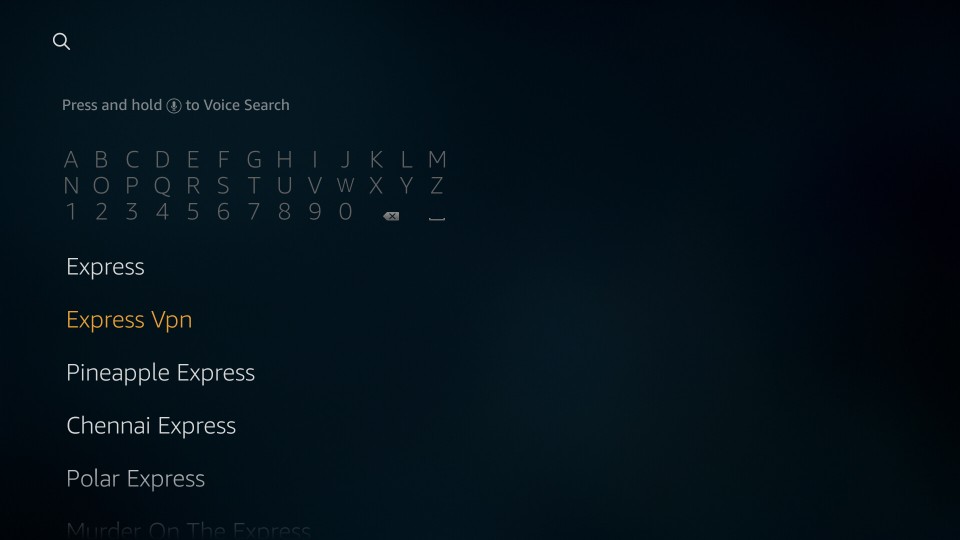 #3. Download & Install ExpressVPN on FireStick: Open the ExpressVPN icon on the next screen. Now click the Download option as you see on this window. Wait for the ExpressVPN app to download and install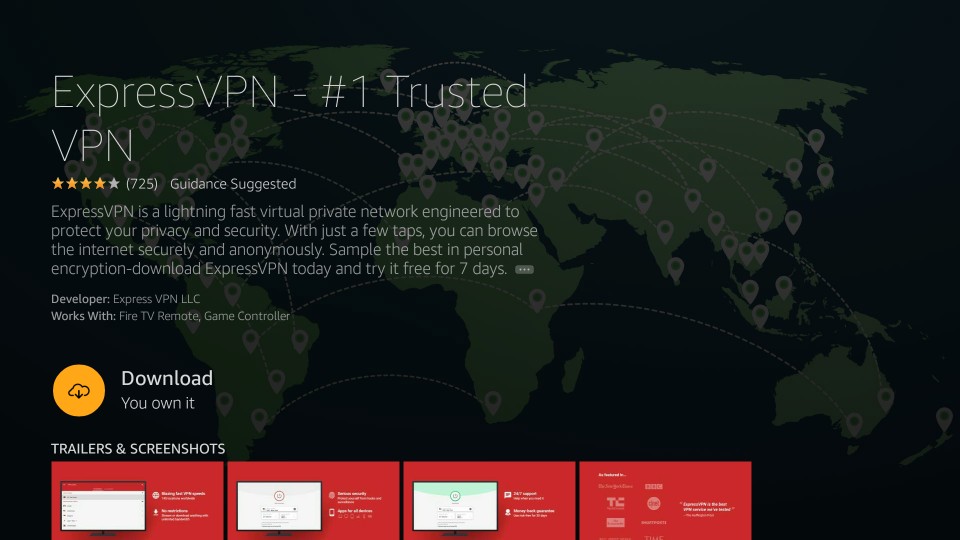 #4. Sign into ExpressVPN on FireStick: Launch ExpressVPN on your device and click Sign in on the bottom of the first screen. Enter your login credentials on the following window and click Sign in again

#5. Connect ExpressVPN on FireStick: Click the connection button to connect to VPN. You can connect to the default server ExpressVPN has already chosen for you based on your location or you could pick any other region/server of your choice.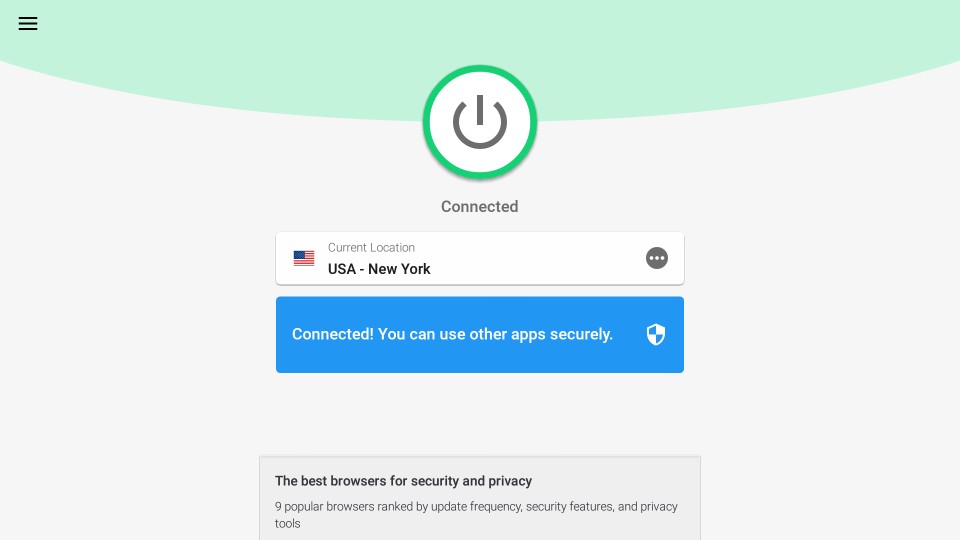 Once you have secured FireStick with ExpressVPN, you can start streaming with peace of mind.
How to Use BeeTV on FireStick
To use BeeTV, you must first access it. FireStick offers multiple ways to launch installed apps. Let's take a quick look:
You may open any app from Your Apps & Channels, which is, you can say, the app drawer of FireStick. All you got to do is keep the Home button on the remote pressed for a few seconds. On the new screen that is displayed, click Apps
There is another way to go to Your Apps & Channels. It is the second row on the FireStick home screen where you find your installed apps. If BeeTV is not there, go all the way to the right and click See All
The other way to access BeeTV (or any other installed app) is through Settings. Select the Settings option on the home screen and open Applications. Now, go to Manage installed applications -> BeeTV -> Launch application
Now that you have learned about all the possible ways to access BeeTV on FireStick, let's get started with the app.
There is a chance you may see the update prompt after running BeeTV. While you may click Cancel and continue without updating, I recommend you click Update and go ahead with it. This way you will have the latest features and fixes.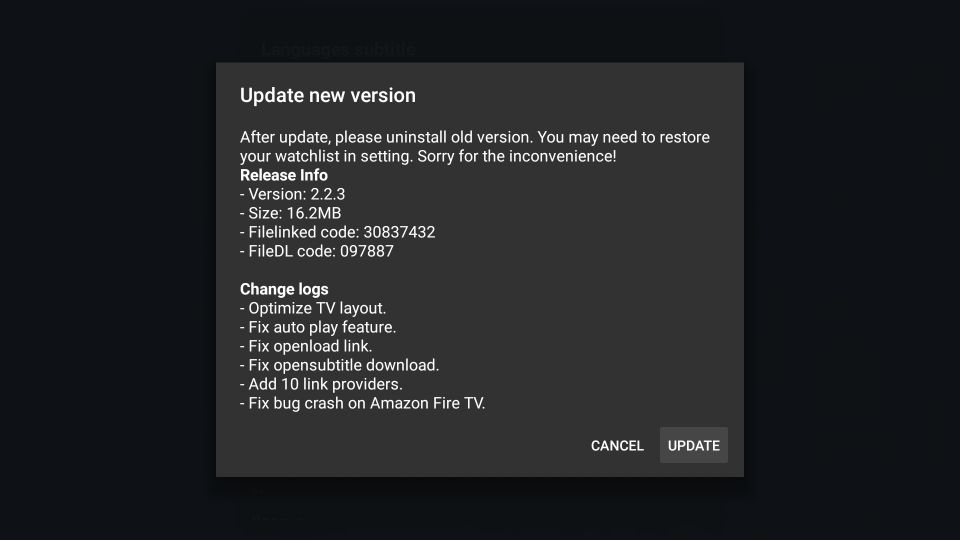 You will then be prompted to choose the default player. While you may choose one of the multiple options, despite the app recommendation to choose One Player, I always prefer MX Player. It is lightweight and smooth. You can install MX Player on FireStick within minutes.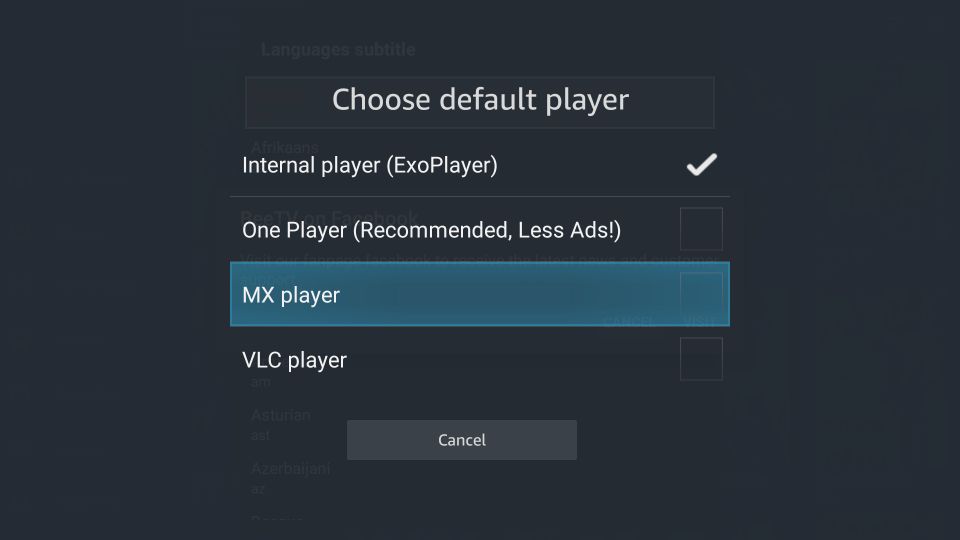 You may also see the BeeTV social media prompt. I am clicking Cancel to go to the next setup step.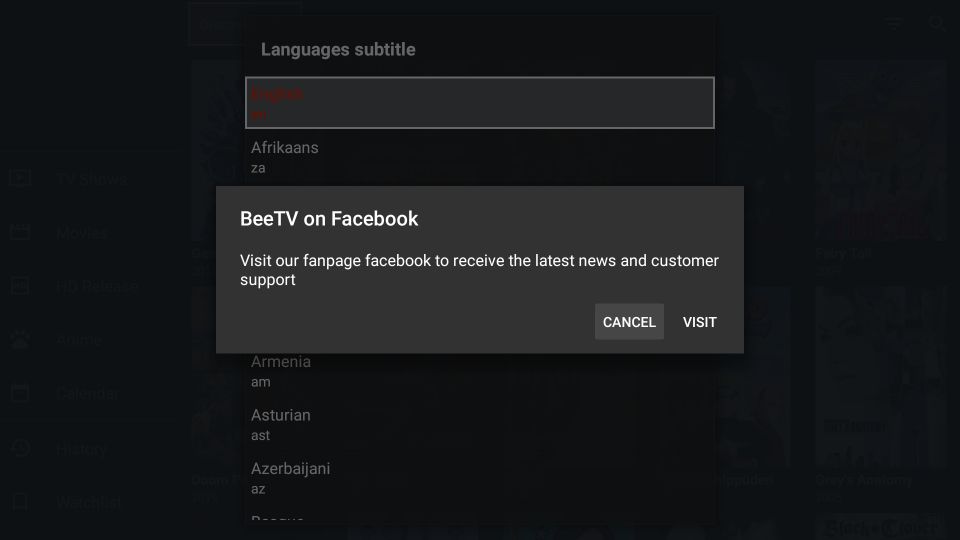 If this is your first run, you will be prompted to choose the Subtitle Language. I am going with English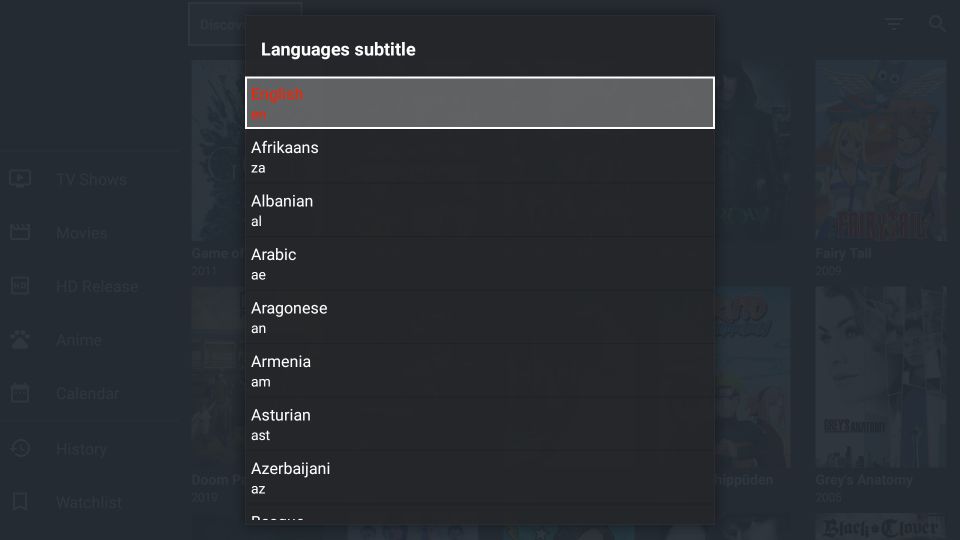 Finally, you arrive at the home screen of the app. As you can see, it is quite straightforward: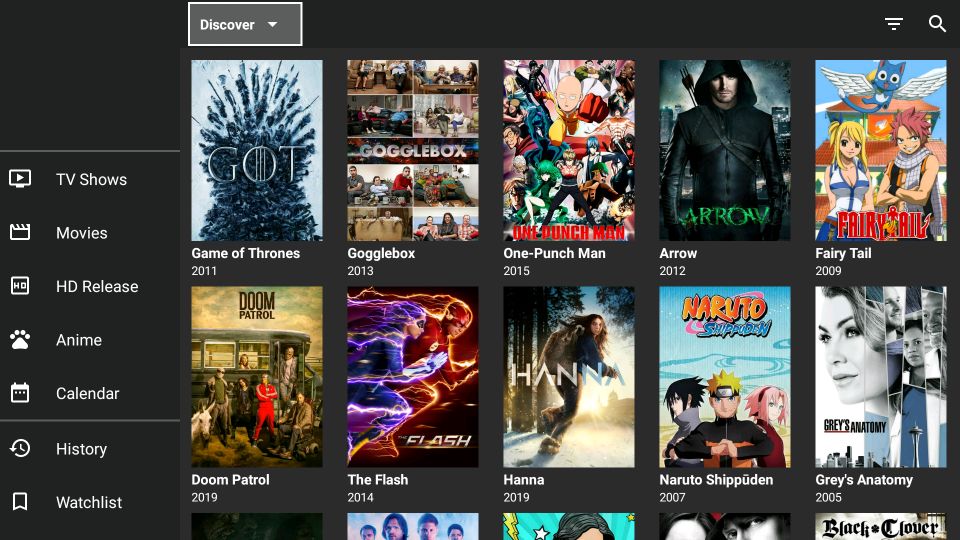 By default, BeeTV lines up TV Shows on the main screen. You can click Movies on the left to view the list of the movies. You may also go to the app Settings and choose Movies as the default launch screen
The Discover dropdown on the top lets you sort content by various categories such as Trending, Popular, Top Rated, etc. These categories vary depending upon the tab chosen on the left (TV Shows or Movies).
You could go to the BeeTV Settings by scrolling down on the left menu bar
The inverted triangle on the far right (next to search option) lets you filter content by year. In case you have something specific in mind – such as the name of a movie, director, actor, etc. – use the Search option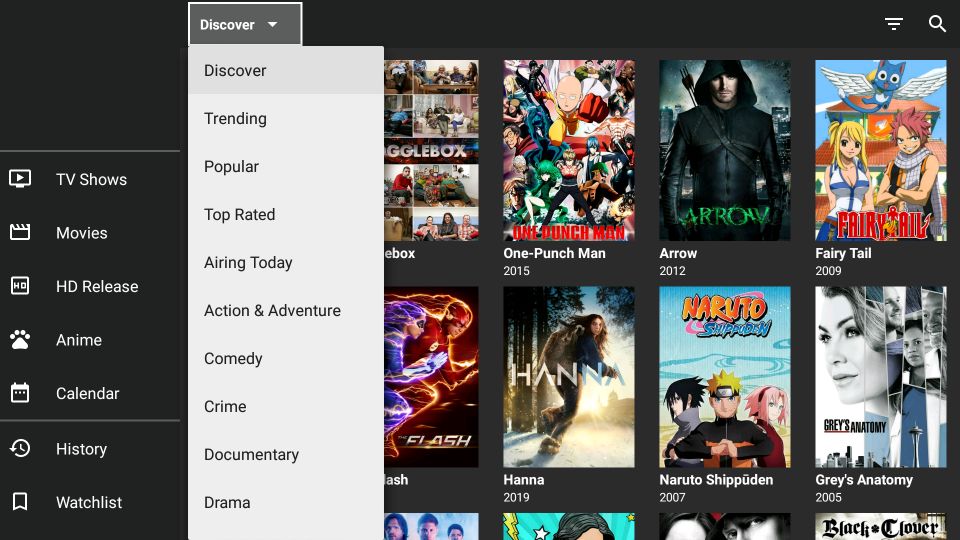 Within the Settings, you will find a variety of options to customize the BeeTV app and enhance your experience. You may click Choose default tab to change the default main screen from TV Shows to something else (say Movies).
You may also log in to your Real-Debrid and Takt.tv accounts from here.
Alternate Method to Install BeeTV on FireStick (ES File Explorer app)
Downloader is a wonderful app for side-loading purposes. But, it is good to have alternatives just in case it goes down for any reason.
I will show you how to install BeeTV on FireStick with the help of the ES File Explorer app.
ES File Explorer is a great app to have. It is a perfect file manager utility. It also doubles as an effective sideloading tool.
Use the search function on the FireStick home screen and install ES File Explorer. Now follow the steps below:
1- The ES File Explorer main screen looks like this. There is Downloader option on the right you may click or navigate to Tools > Download manager on the left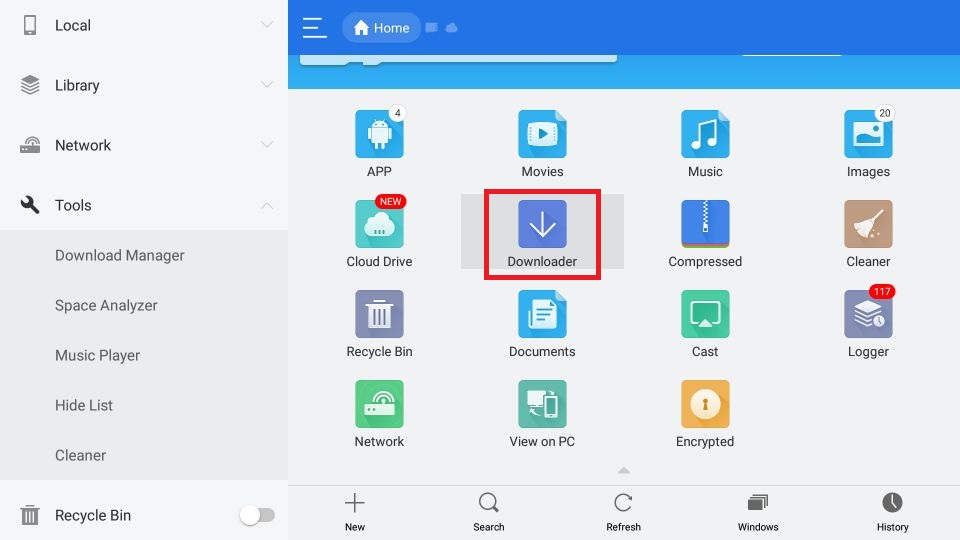 2- When you are led to this window, click +New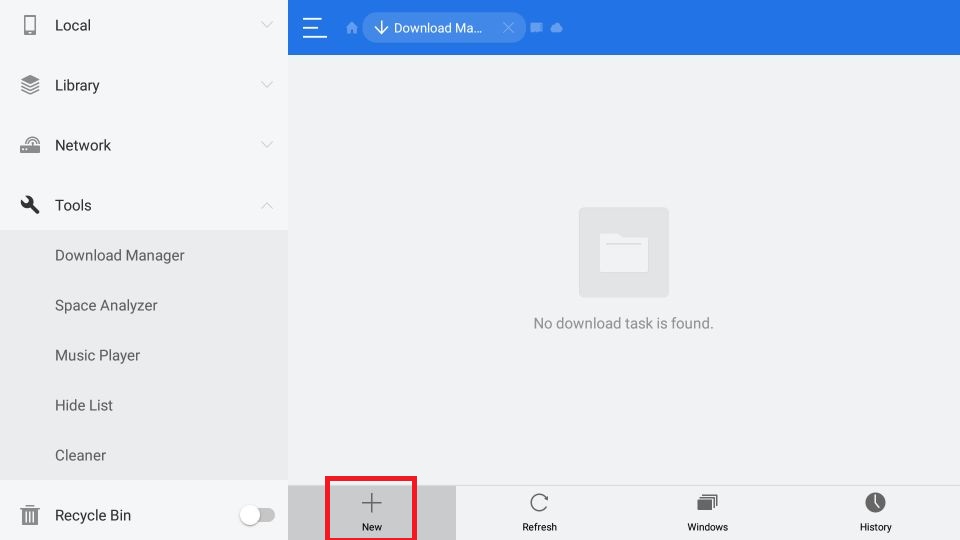 3- In the Path text field, enter the following URL: https://www.firestickhow.com/btv
Note: Partial URL doesn't work with ES File Explorer
If you want, enter something in the Name text field or just leave it blank
Click Download Now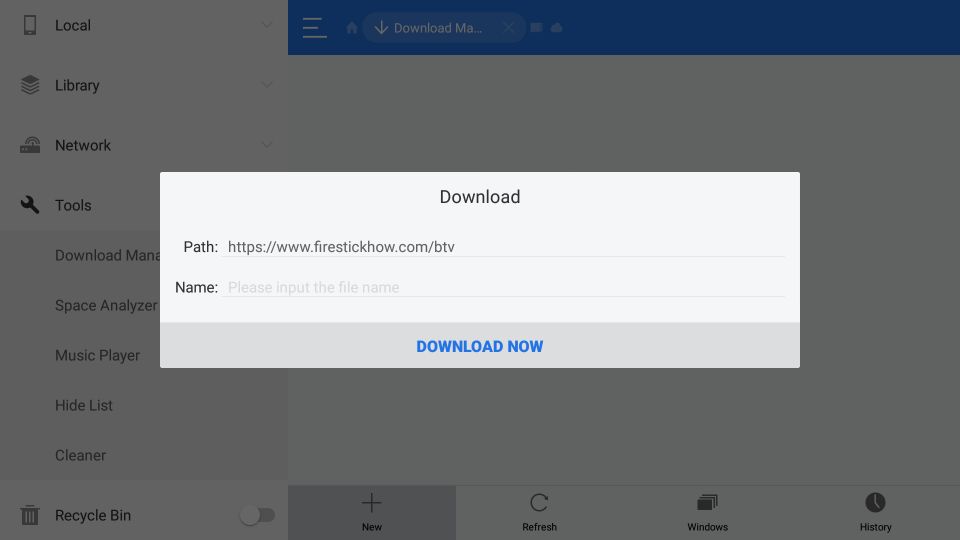 4- When the BeeTV APK has downloaded, click Open file when this prompt is displayed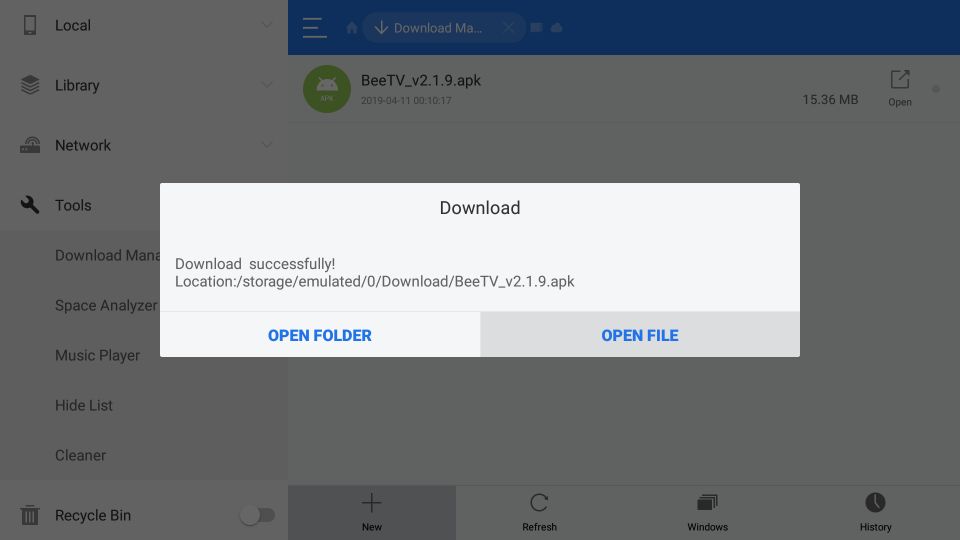 5- Now, we click Install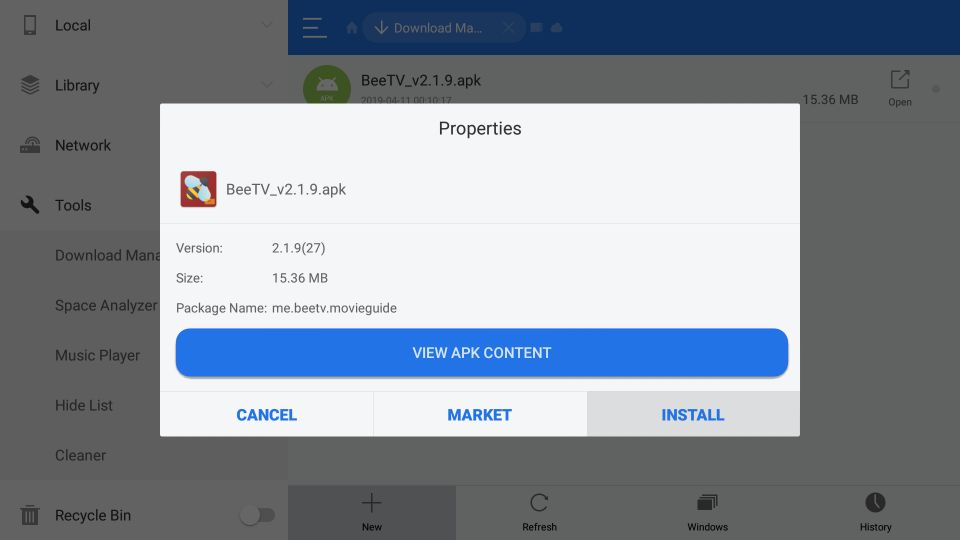 6- Scroll down to the bottom of the screen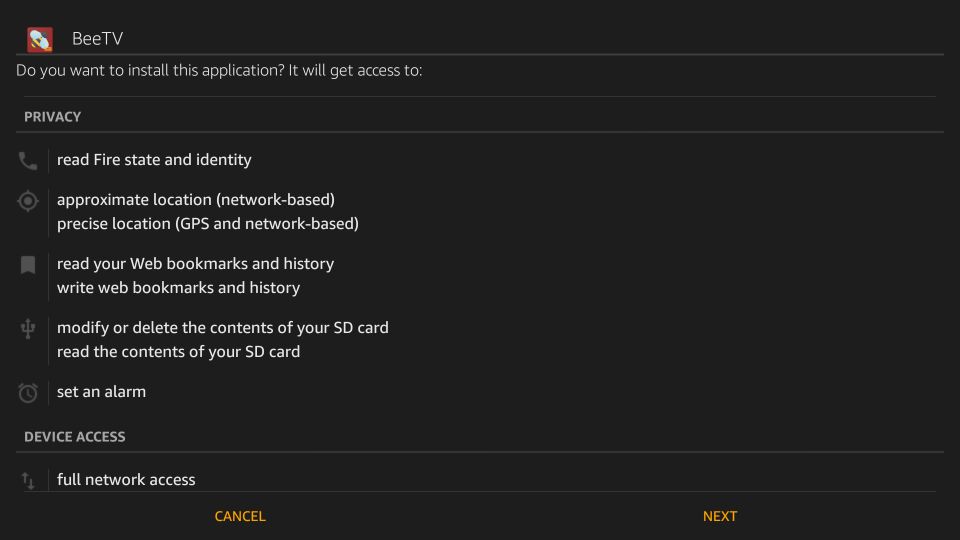 7- Click Install in the bottom-right corner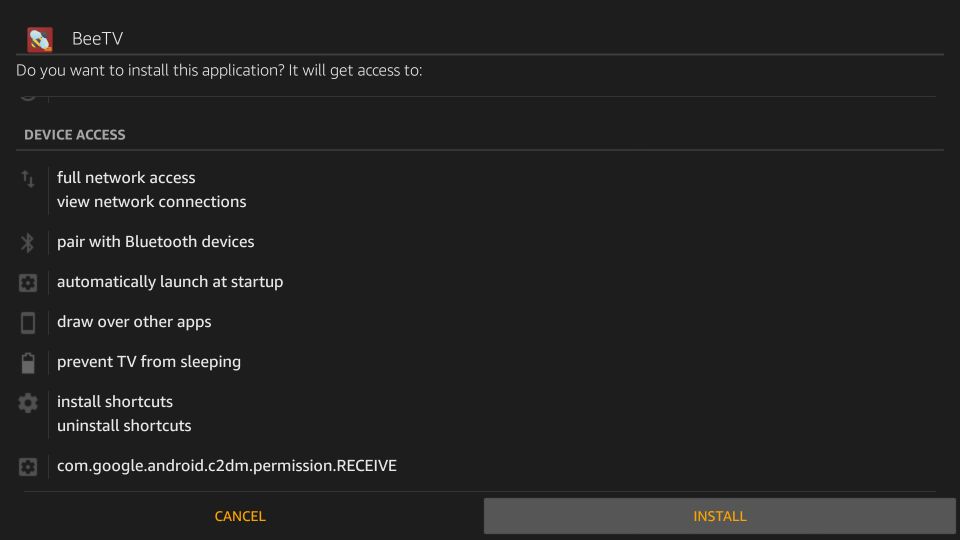 8- Wait while the app installs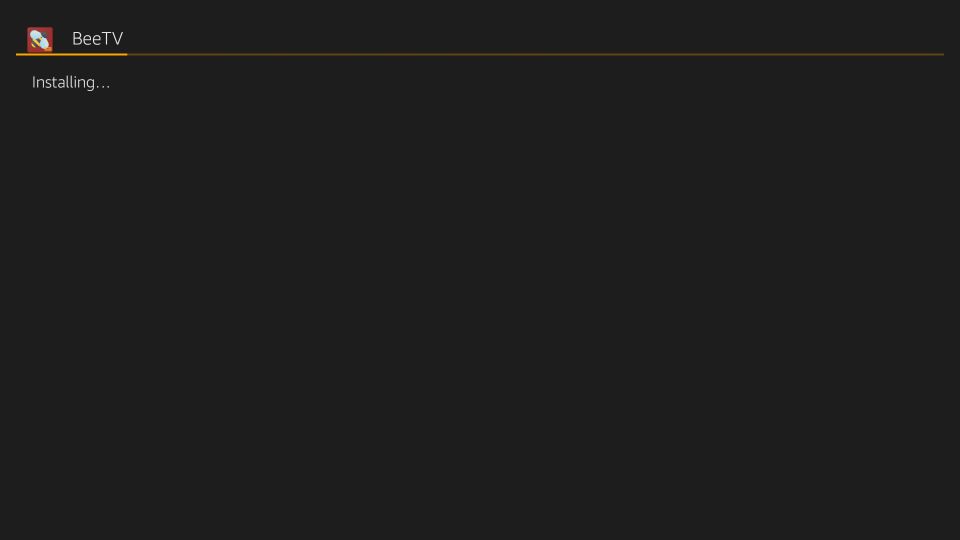 9- When you see App installed go ahead and click Open. This will launch the app. Or, choose Done if you would use the app sometime later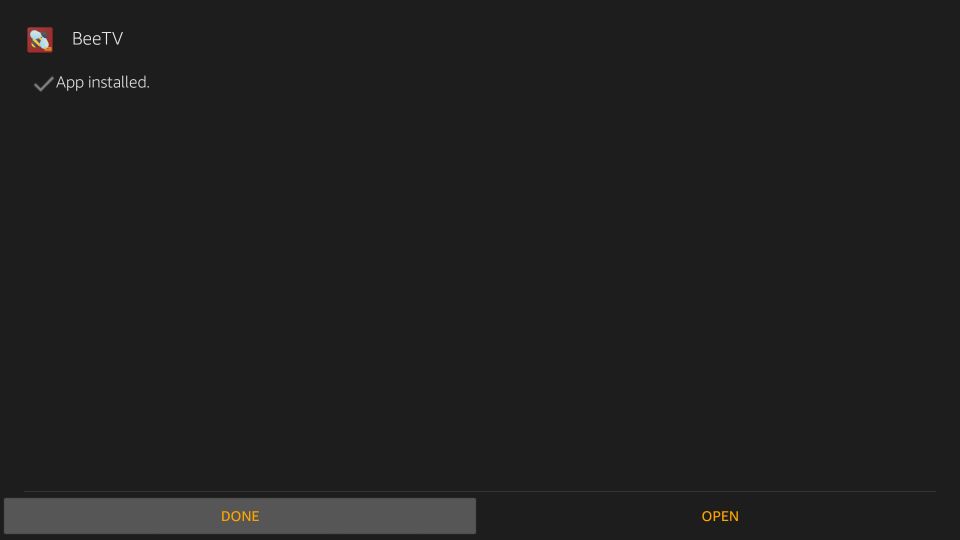 That's it!
Wrapping Up
As compared to many other apps on our list of FireStick Apps, BeeTV is fairly new. And yet, I was absolutely certain it would be the part of this list as soon as I stumbled upon it. The app has a massive content library, which is updated regularly. Its streaming quality is at part with the top streaming apps for FireStick like Cinema HD APK, TeaTV, CyberFlix TV, etc.
You may also pair this app with Real Debrid and experience even higher quality streaming. The simple interface makes it easy to use and user-friendly app. All in all, BeeTV is a great streaming app to have on your FireStick.
You may also like:
How to install Kodi on Firestick
How to install TVZion APK on Firestick
How to install Redbox TV on Firestick