This tutorial covers the steps to install Redbox TV on FireStick. The images used in the guide are from Fire TV Stick 4K. However, the method applies to any Fire TV device (including FireStick 2nd gen and Fire TV Cube) with only minor visual differences.
If you are looking for a way to cut the cord and start watching your favorite cable TV channels for free, I would strongly recommend Redbox TV to you. This app has a massive library of satellite TV channels, is incredibly lightweight and fast, and streams in high quality. These are the reasons why we had to add Redbox TV to our catalog of top Apps for FireStick.
It takes only a few minutes to download and install Redbox TV on FireStick. You do not need any special setup to get started. The interface is straightforward and very user-friendly. Just choose a category and the channel you want to watch and start streaming.
Read: How to Install & Set up the best VPN on FireStick.
Install Redbox TV on FireStick
The installation process will start shortly. First, we will turn ON the option called Apps from Unknown Sources.
Please note that this is essential to installing Redbox TV or for that matter, any third-party application on your FireStick device. Here is what we do:
– Power up your FireStick (or any other Fire TV device you have). On the home screen, you will find the menu bar on the top. Go ahead and select Settings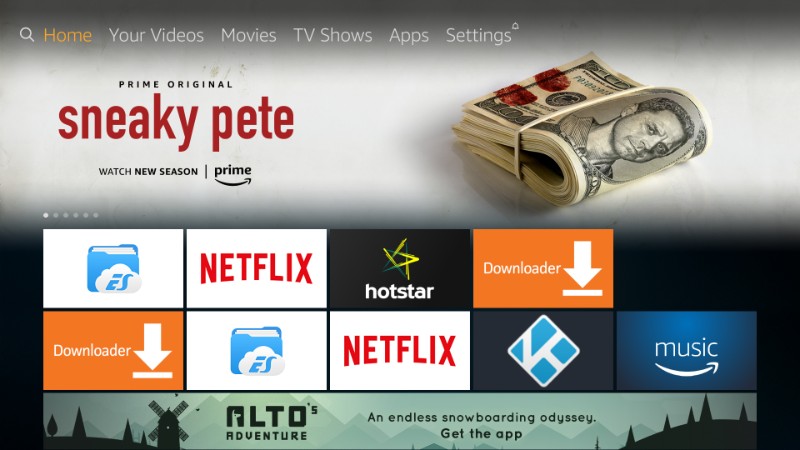 – Now, go to the right until you find My Fire TV. Click it!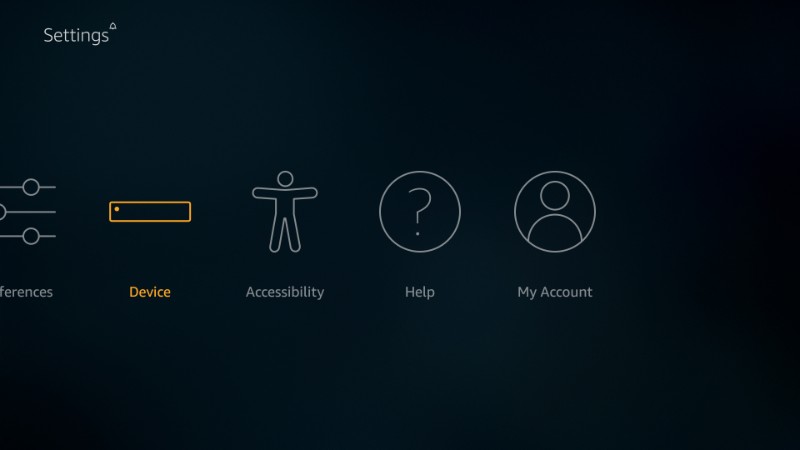 – We now open Developer Options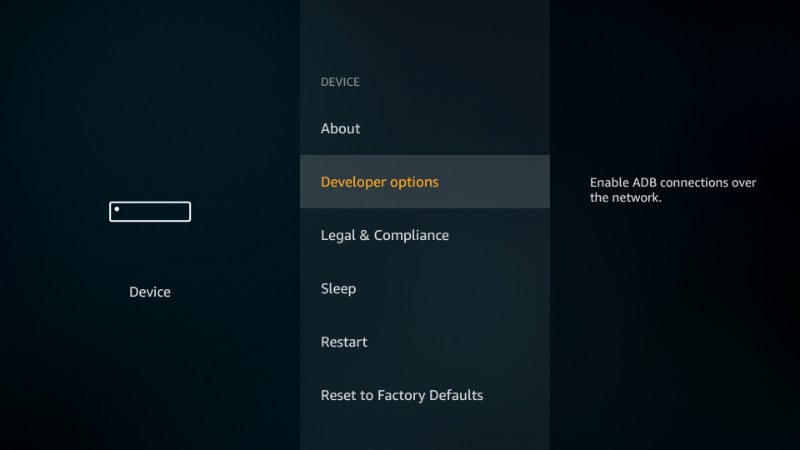 – This is where you will find Apps from Unknown Sources
It needs to be ON to allow installation of Redbox TV on FireStick
Click it if it is OFF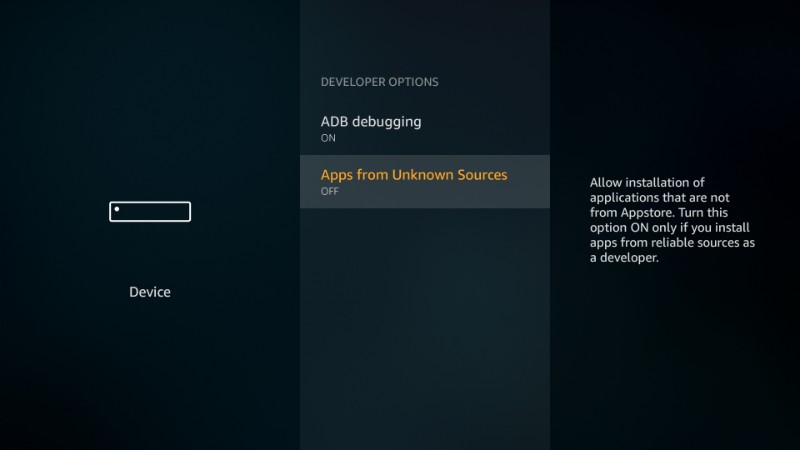 – A brief warning message is displayed. Redbox TV is a trusted and safe FireStick app. I have used it personally. Go ahead and click Turn On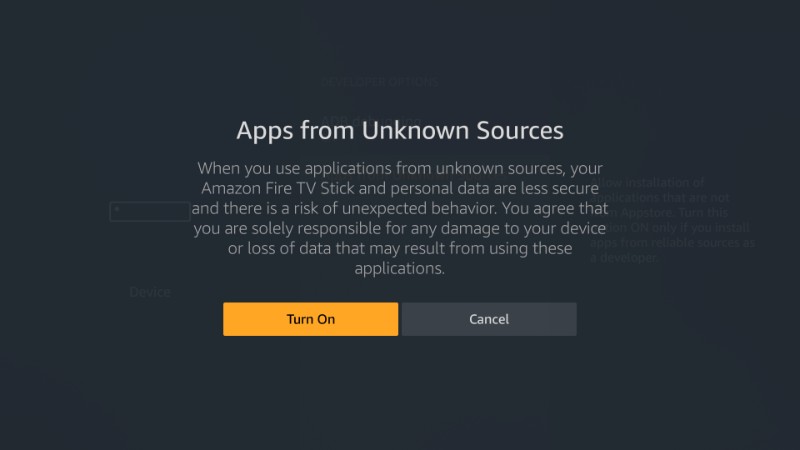 When this is taken care of, you can start with the installation steps. Here is how it goes:
1- Press the Home key on your FireStick remote and go to the home screen (if you are not there already)
Again, go to the menu bar on the top. In the top-left corner, select the Search option (the lens icon)
2- We will now lookup for the Downloader app. Type the name of the app. It will appear in the search results. Click it.
Now, you simply need to follow the onscreen instructions and install the Downloader app
We need the Downloader app because we will use it to sideload Redbox TV on FireStick. Third-party apps cannot be installed on FireStick from a browser.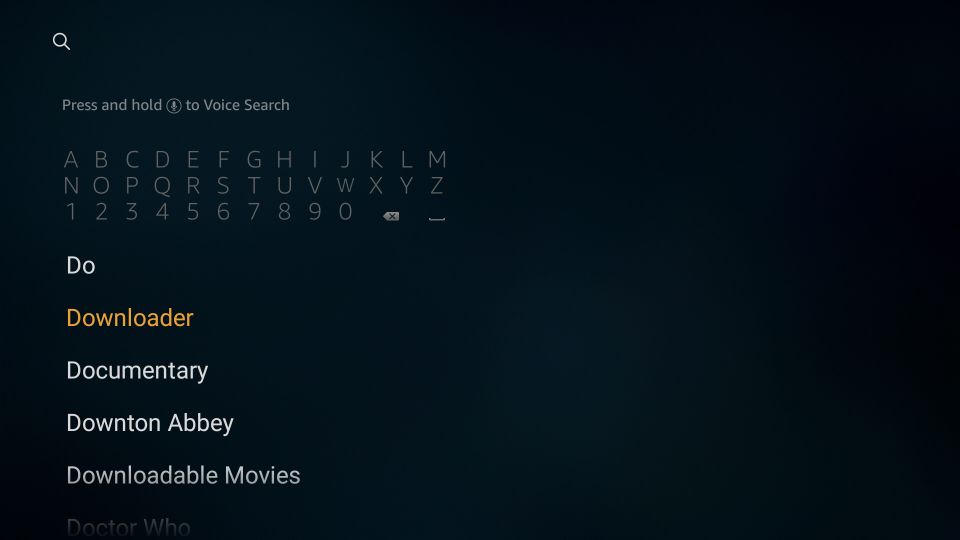 3- Go ahead and run the Downloader app
Click Settings in the side menu (left side)
In the right section, enable Enable JavaScript (it must be checked)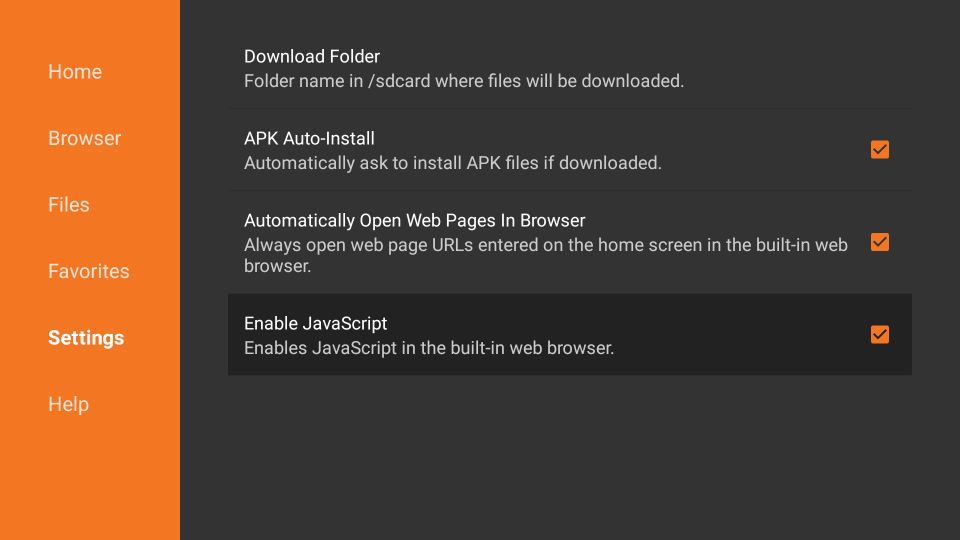 4- Now choose the Home option in the left side menu of the Downloader
Go to the right part and click the URL section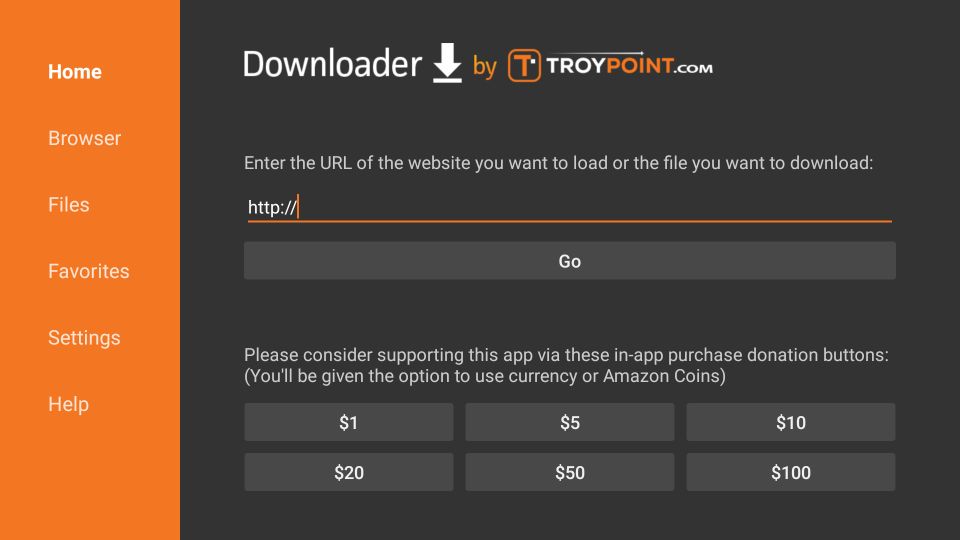 5- Use this window to enter the following path: http://redboxtv.xyz
Click GO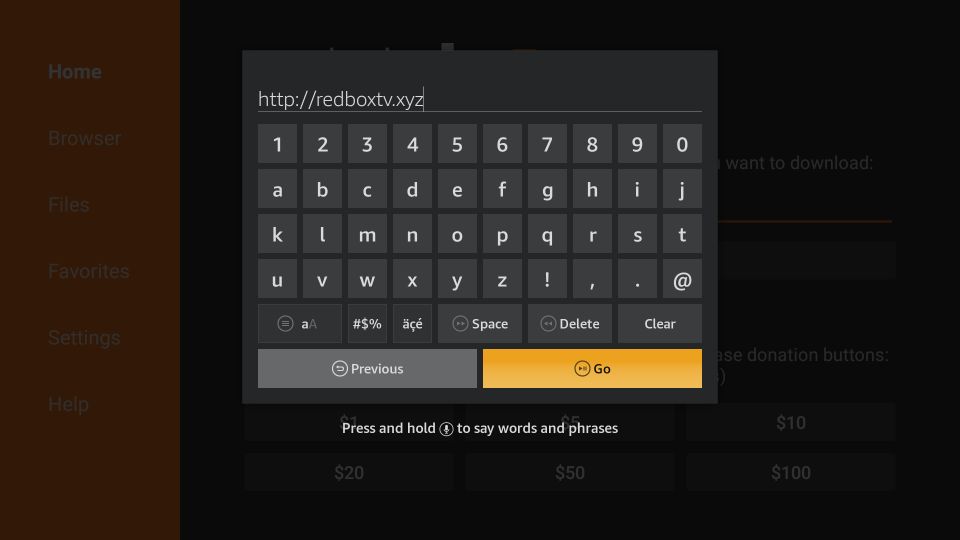 6- Wait while Redbox APK is downloaded on FireStick. It should not take too long
7- When the APK is downloaded, the installation process is automatically triggered. Go ahead and click Install when you see the following prompt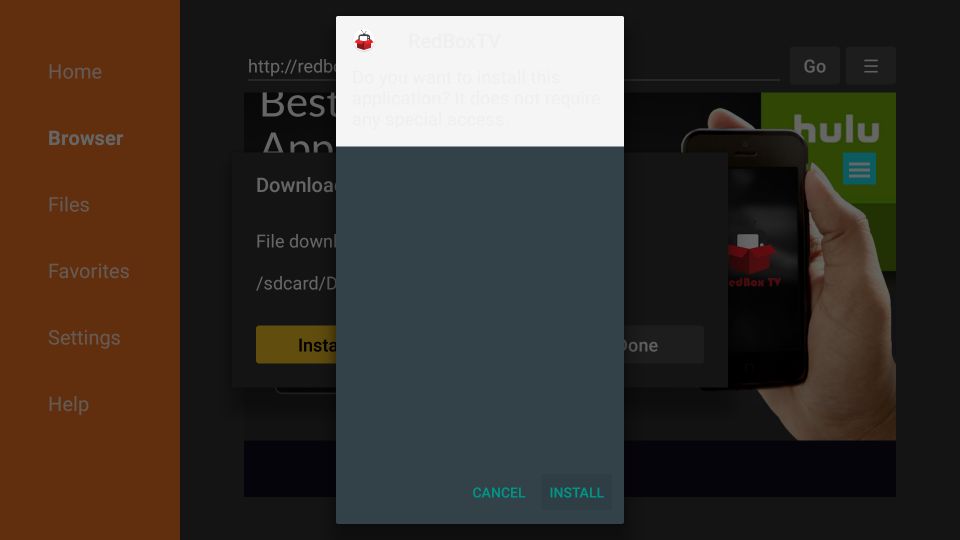 8- We now wait. The Redbox TV app will now install on FireStick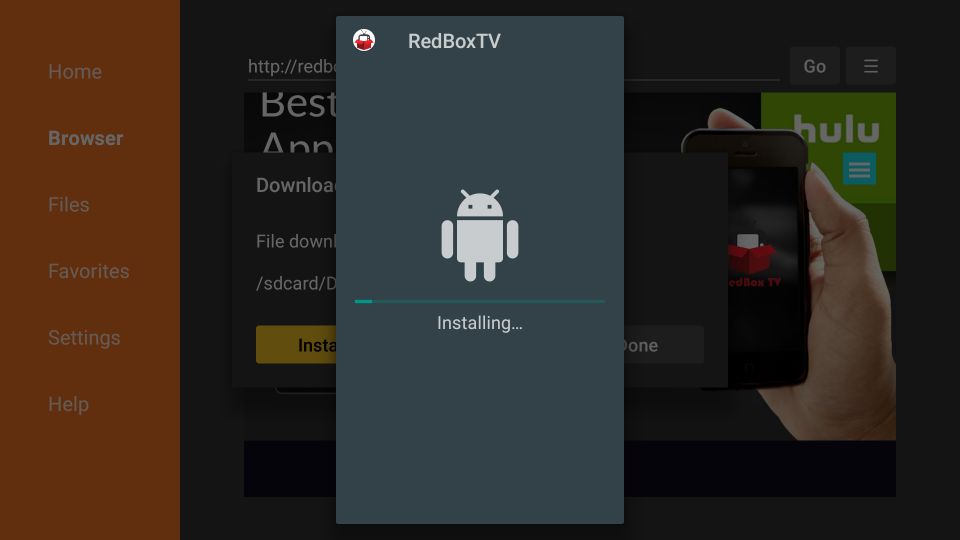 9- You will soon see the App installed notification
We now click Done
Note: We will open the app afterward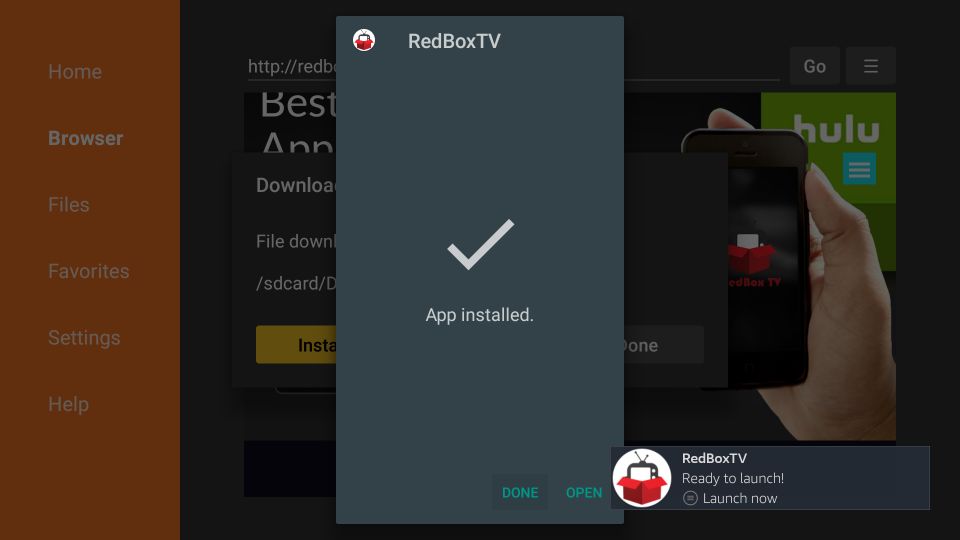 10- Click Delete on the following window
We are going to delete the Redbox TV APK, which is no longer needed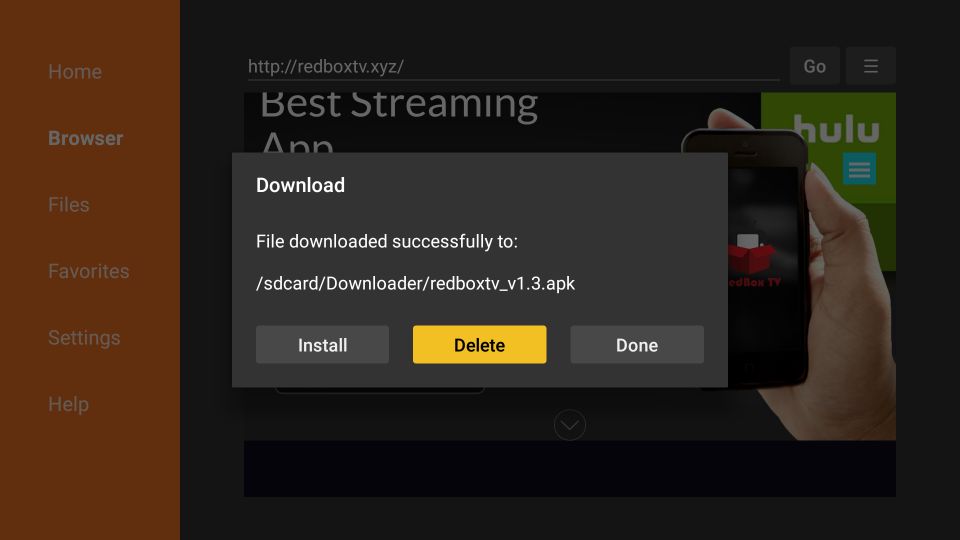 11- Go ahead and click Delete again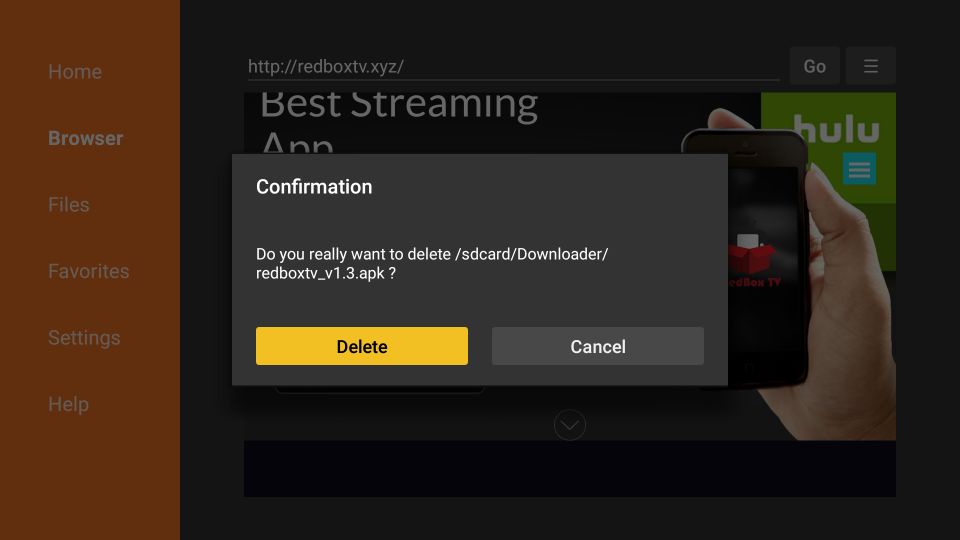 Wonderful! You have successfully downloaded and installed the FireStick Redbox TV app.
Wait! It looks like you are all set to start watching your favorite content on FireStick. But have you protected your online identity yet? You are under constant surveillance by the Government and ISP. Free streaming of copyrighted videos may get you into legal trouble.
Thankfully, you can easily avoid online monitoring and safeguard your privacy with a trusted VPN on FireStick. A VPN will hide your IP address and online identity by encrypting your internet connection.
Please note that I am not encouraging you to violate any copyright laws. You should always watch the content available in the public domain. I am simply recommending the use of a VPN to maintain your privacy. You have every right to your privacy, which is constantly being breached these days.
I personally use ExpressVPN and have found it to be the fastest and most secure FireStick VPN. It is also the most streaming-friendly VPN I have ever used. Therefore, I highly recommend getting ExpressVPN for FireStick.
Here is how you can quickly get the ExpressVPN app on FireStick:
Step 1: Click HERE to subscribe to ExpressVPN and enjoy a 49% discount with 3 months of extended service. You are also eligible for a 30-day, full money-return guarantee.
Step 2: Download and install ExpressVPN on FireStick
Choose the Find > Search option on the FireStick home screen on the menu bar.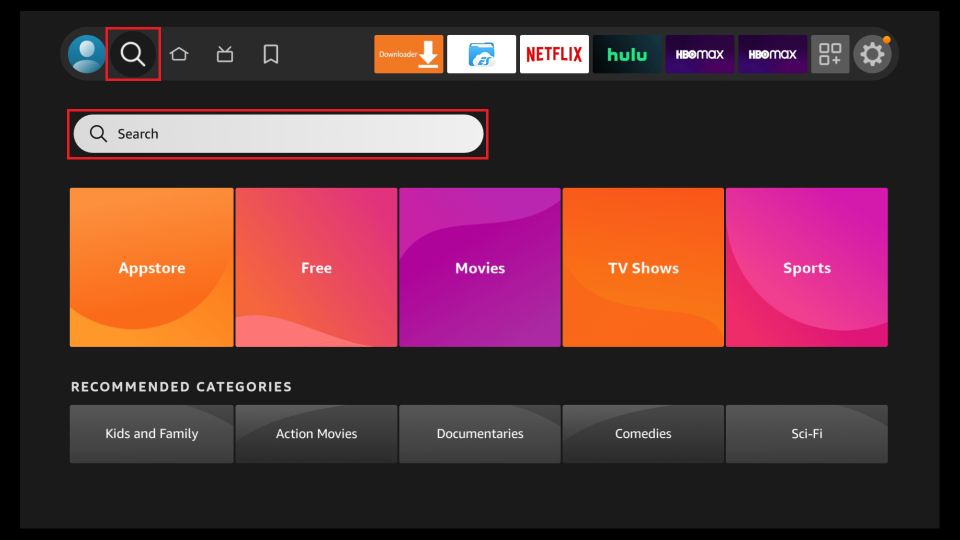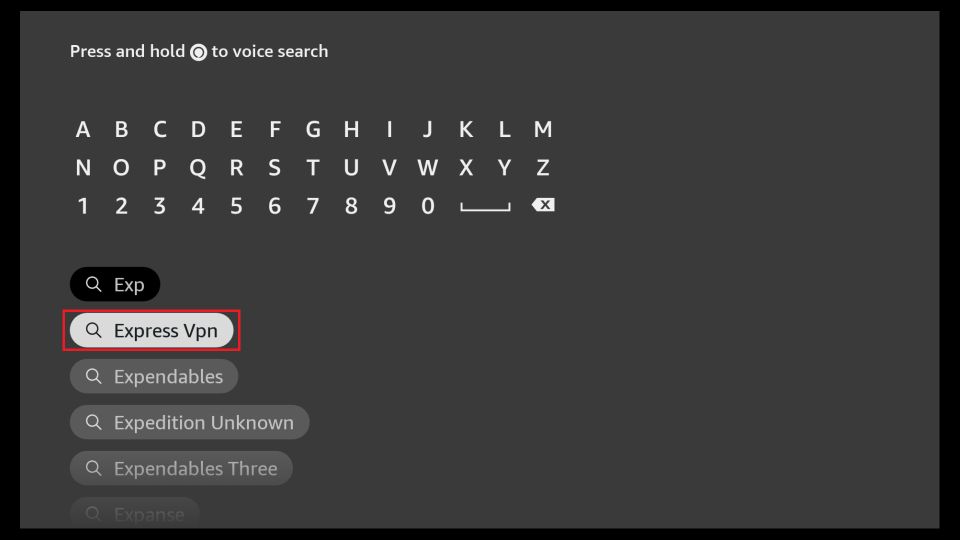 Click the ExpressVPN icon on the following window.

Click Download or Get on the next window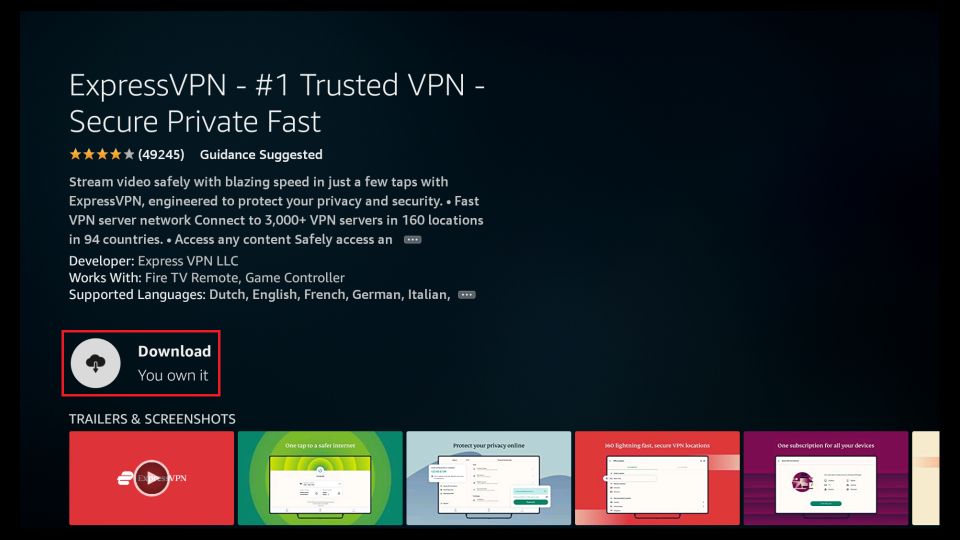 Step 3: Open ExpressVPN once you have downloaded it. Sign in with your account.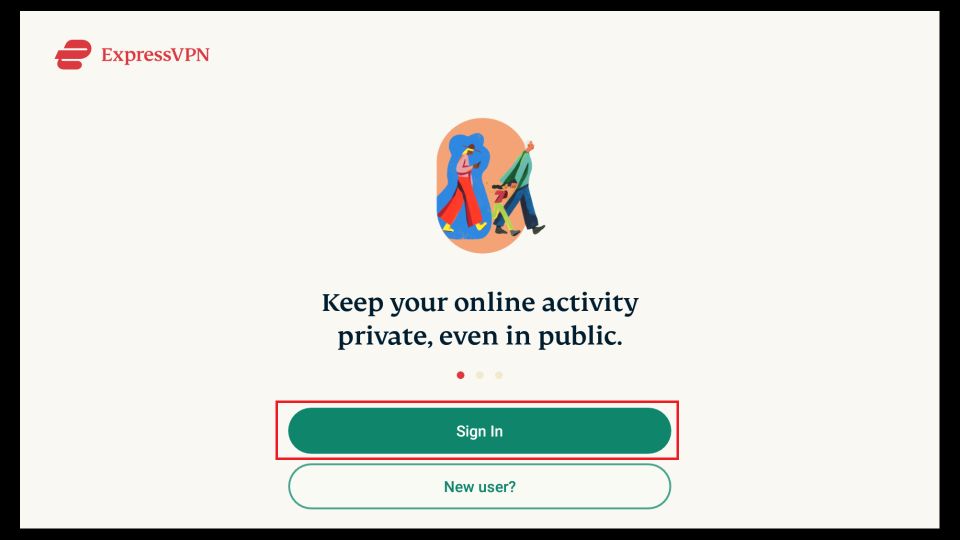 Step 4: Choose a server and click the Connect/Power button

Put your mind at ease now! You have successfully secured your streaming activities with ExpressVPN.
How to access Redbox TV App on Amazon FireStick
A lot of users ask where do the apps go when they have been installed on FireStick. Therefore, I am providing instructions to access Redbox TV or any other app. If you already know how to do it, you may skip to the next section.
There are multiple ways to access any app. Here is how you do it:
Method 1: Go to the home screen of FireStick and navigate to Settings > Applications > Manage Installed Applications > Redbox TV > Launch app
Method 2: Press and hold the Home button the remote (for about 5 seconds). Click Apps on the pop-up window
Method 3: On the FireStick home window, navigate to the second row (Your Apps & Channels). Go to the left. Now, click See All (or go as far to the right as you can and click See All)
Go to the bottom on the list of the app and open Redbox TV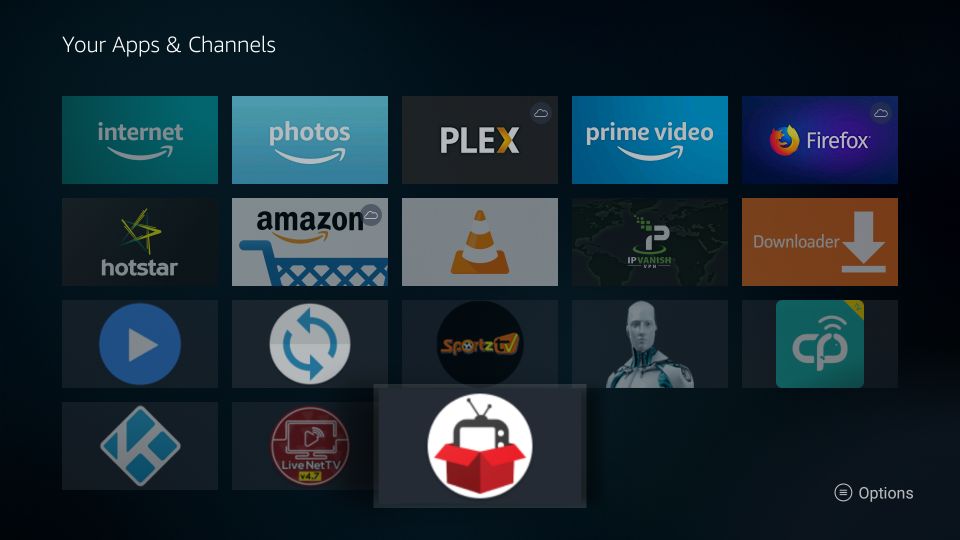 You can have the app placed on the home screen as well so that you don't have to access it the difficult way. Select Redbox TV and press the Menu button on your FireStick remote (the one with 3 horizontal lines). On your TV, in the lower right corner, click Move. Now, drag and drop the app in the first row on the top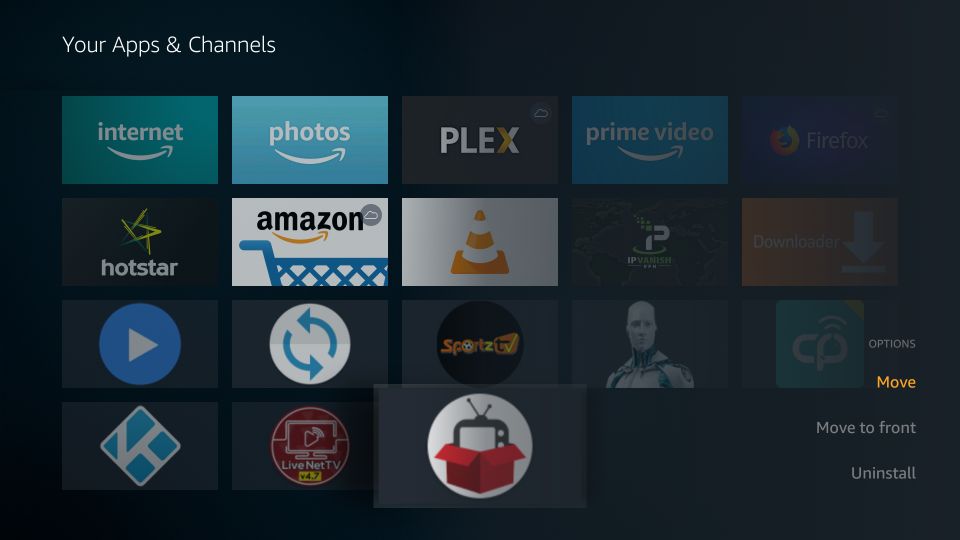 How to Use Redbox TV on FireStick
Now you know how to access Redbox TV on FireStick. Let's take a quick tour of the app.
Here is the main window of the Redbox TV FireStick app: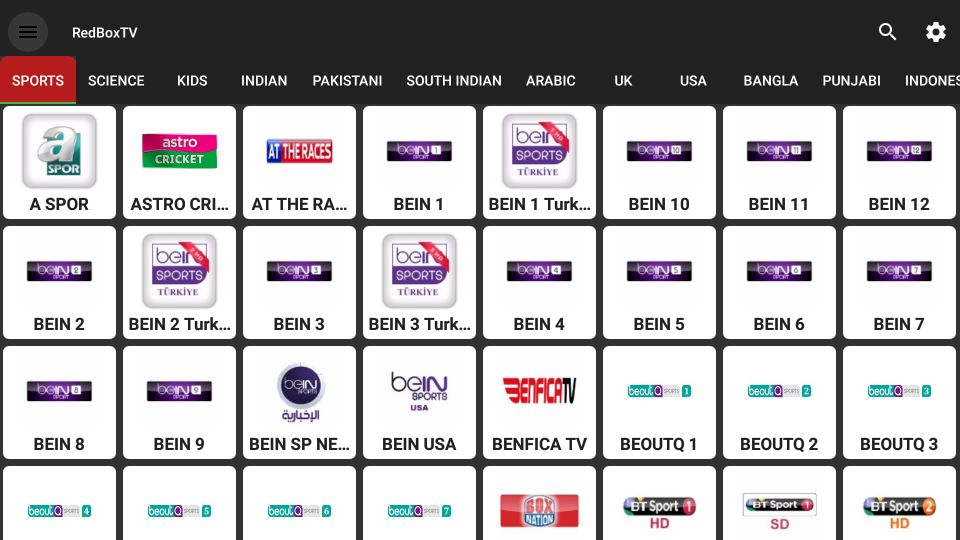 You will find the various tabs for categories (such as Sports, Science, Kids) and regions (USA, Indian, UK, etc) on the top. Just click the tab whose channel you wish to explore and get started.
Upon clicking a channel, you are asked to choose a video player. There are various options like MX Player, VLC, XYZ Player, etc. We recommend MX Player for Firestick because it is fast and reliable.
If you wish to choose the player every time you click a channel, click Just Once. If you want to set any video player as default and avoid this popup, click Always
Note: You can always select the default video player in the Redbox TV app Settings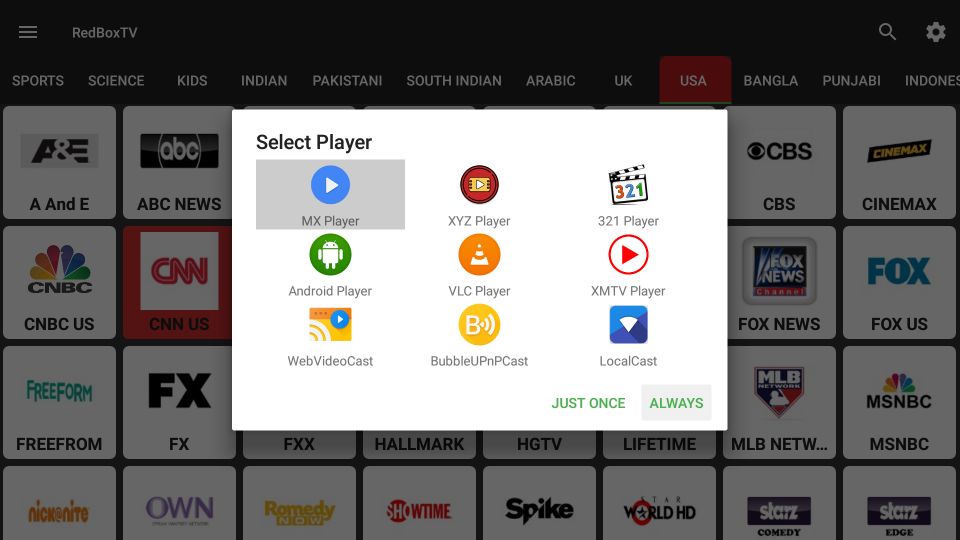 In the top-left corner of the app, you will find the hamburger menu option (with three horizontal lines). Click it for the dropdown options as you see in the image below: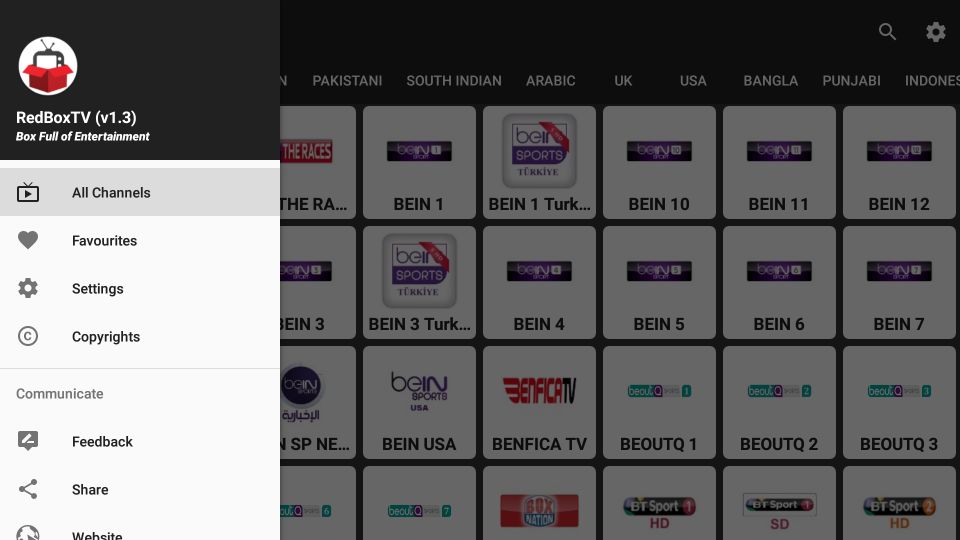 Clicking All Channels will show the complete list of channels on the app on a single window
Favorites section gives you quick access to the channels you have bookmarked or marked as favorite.
Click Settings to explore the app Settings
Note: You may also click the Settings option in the upper-right corner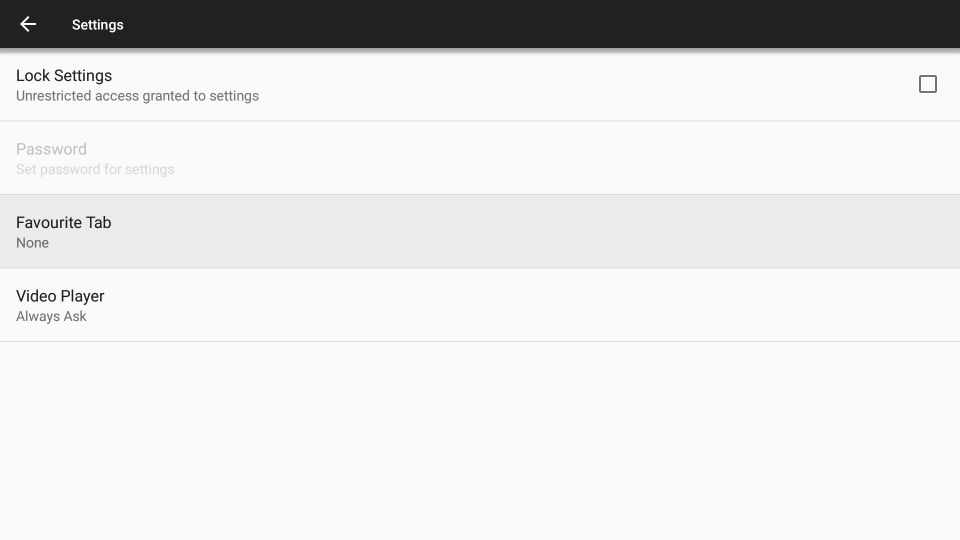 As you can see, there aren't a lot of option in the Settings. Here is what you can use:
– Lock Settings: If you wish to restrict access to app Settings, enable this option. When you do that, the Password option is also enabled. You can set a new password for access to Settings. If you don't set any custom password, you can use the default password 1234
– Favorite Tab: Redbox TV FireStick app opens to Sports tab by default. If you would like it to display channels from any other tab instead (say the USA), you can choose that tab here
– Video Player: You can set or change the default video player here
Final Words
I have tested and tried a variety of live TV apps. However, only a few make it to our list of top apps for FireStick. Redbox TV is one of them.
This app not only has a huge collection of cable TV channels from around the world, but it is also maintained and makes sure most channels are online. I am also impressed with the streaming quality. A lot of channels are stream in 1080p Full HD.
Redbox TV has a lightweight app for FireStick. Hence, it offers smooth navigation. It also streams rather quickly. All things considered, I would say Redbox TV is one of the finest Live TV apps for FireStick I have come across in recent times.
You may also like:
How to Jailbreak Firestick
How to install Kodi on Firestick
How to install Cinema APK on Firestick
How to install Mobdro on Firestick