This post demonstrated how to install Cyberflix TV APK on FireStick. The steps in this guide work for all Fire OS-packed devices, including Fire TV Lite, Fire TV Cube, FireStick 4K Max and 4K, FireStick 3rd Gen, and TVs with Fire OS.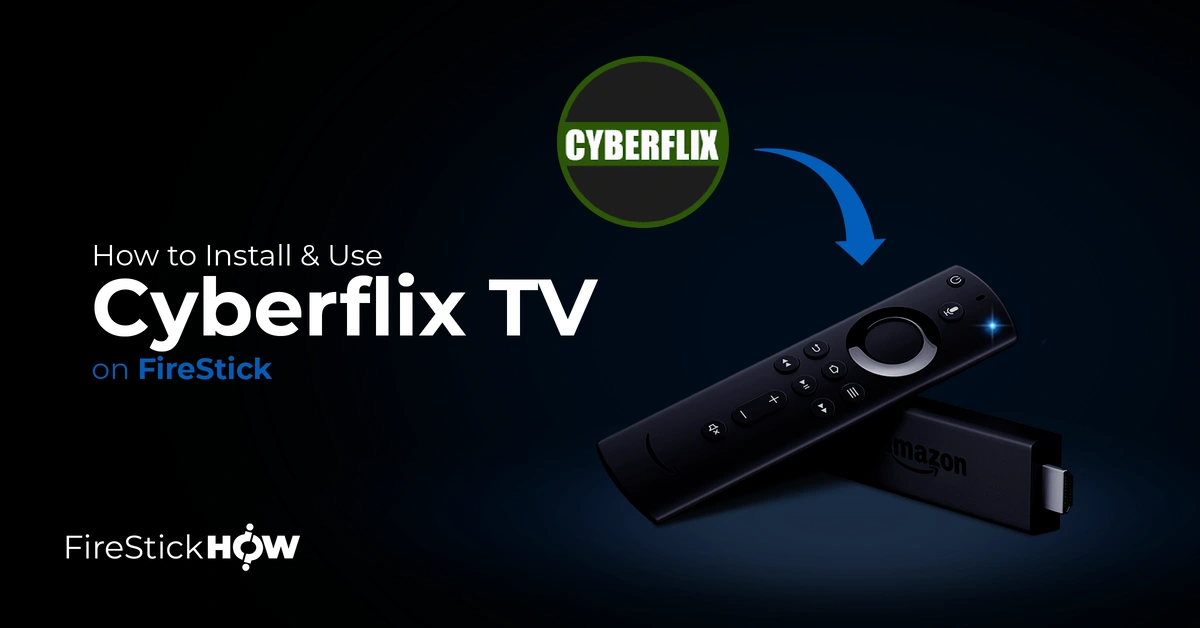 What Is CyberFlix TV APK?
CyberFlix TV APK is a third-party content streaming app with a vast library of TV series and movies. The app offers a variety of features, from high-quality streaming links to a user-friendly, clutter-free interface.
CyberFlix TV APK receives updates regularly. The app features popular content genres like comedy, action, adventure, drama, thriller, horror, sci-fi, and romance. It also lets you link your app to your Real-Debrid and Trakt TV accounts for curated watchlist suggestions.
Attention FireStick Users: Read before you continue
Your government and ISP are probably monitoring your streaming activities using your IP address 3.17.249.235 (exposed to all). You may get into serious legal trouble for streaming copyrighted videos on FireStick. 
I strongly recommend getting a trusted VPN for FireStick to hide your IP address and protect your online identity.
I use ExpressVPN on all my devices as it is the most secure, fastest, and easy-to-use VPN. It comes with an unconditional 30-day money-back guarantee, and you get 3 free months with the yearly plan.
Don't miss out on the peace of mind and online security ExpressVPN provides.
Read: How to Install & Set up the best VPN on FireStick.
Is CyberFlix TV APK Safe?
CyberFlix TV is a third-party application unavailable in the Amazon app store. Unfortunately, FireStickHow can't determine the safety of third-party apps like Cyberflix APK due to a lack of tools and resources.
It is best to independently verify this app's content and sources before installing and using it on FireStick. However, I ran this app's APK by VirusTotal, and none of the vendors flagged it as malicious.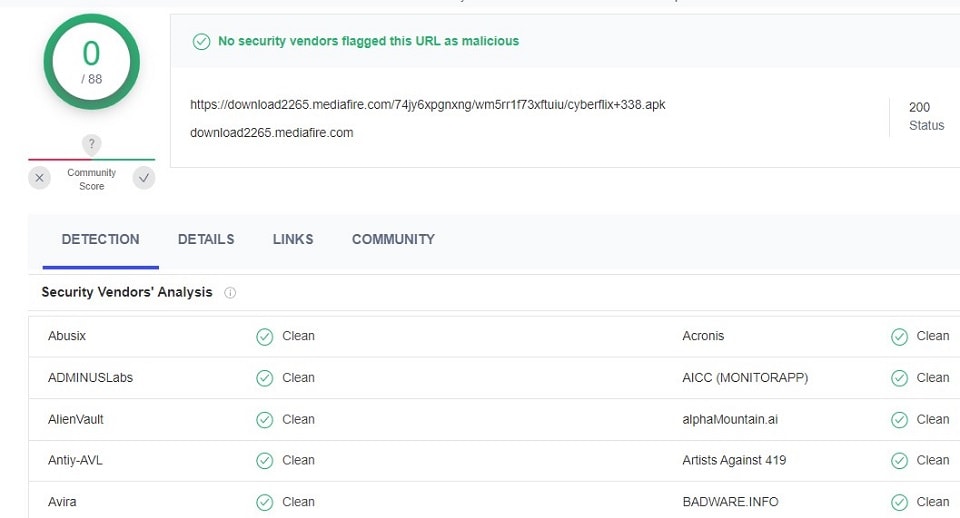 Is CyberFlix TV APK Legal?
Like security, FireStickHow doesn't have the tools and expertise to determine the legality of CyberFlix TV. This app may fetch video links from unverified sources.
We do not encourage piracy. However, using a trusted VPN service is best to prevent authorities or your ISP from accessing your private FireStick history. Remember, downloading or accessing copyright content through improper channels can land you in trouble with the authorities.
I use ExpressVPN to keep my IP address and other FireStick data hidden and secure. A VPN lets you view content from anywhere worldwide by unlocking geo-blocks that would otherwise block your IP address.
ExpressVPN has reputable and safe systems that encrypt your data, so it's unreadable to anyone who intercepts it.
Features of Cyberflix TV APK
Here are examples of Cyberflix TV feature highlights:
It has an extensive library of on-demand content.
Cyberflix TV receives regular updates.
This app has a calendar function.
Cyberflix TV has a favorite function to add your regular shows.
It has subtitle support for various languages.
Cyberflix TV has excellent video resolution going up to full HD.
It has Real-Debrid and Trakt TV account support.
How to Install Cyberflix TV APK on FireStick
Installing Cyberflix TV APK on FireStick should only take a few minutes. The installation process is divided into the following two sections:
Setup FireStick for Sideloading Cyberflix TV APK
As the safety section notes, Cyberflix TV is a third-party app. You need to use the Downloader app to sideload Cyberflix TV on FireStick. Additionally, you'll need to change your device settings to enable the installation of unofficial apps. Read an in-depth blog on how to sideload apps on FireStick.
Please follow these steps:
1. Navigate to the FireStick home screen and click Find> Search. After, install Downloader on your device.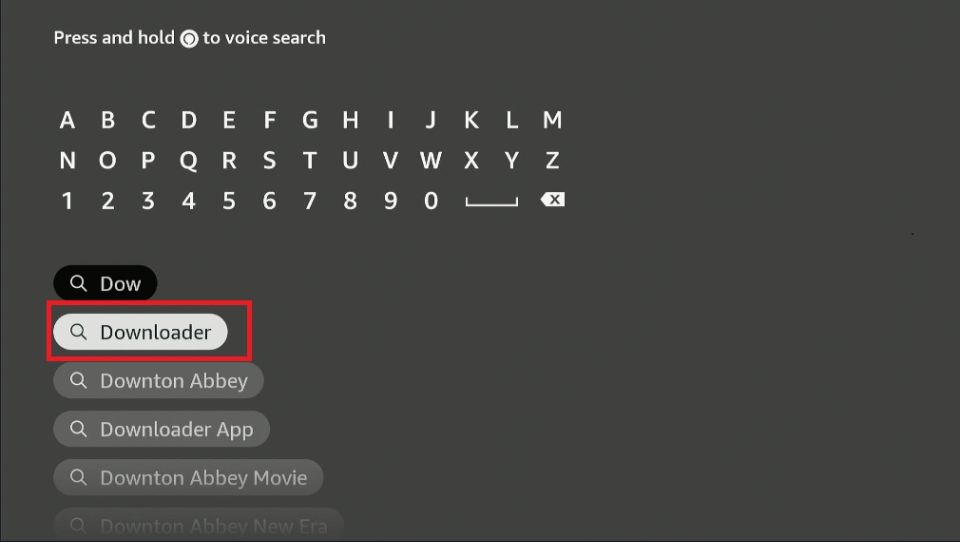 2. Access Settings > My Fire TV> Developer Options> Install Unknown Apps. Select Downloader and turn it on.
Note: Click the On button if your device shows the Apps from Unknown Sources tab in place of Install Unknown Apps.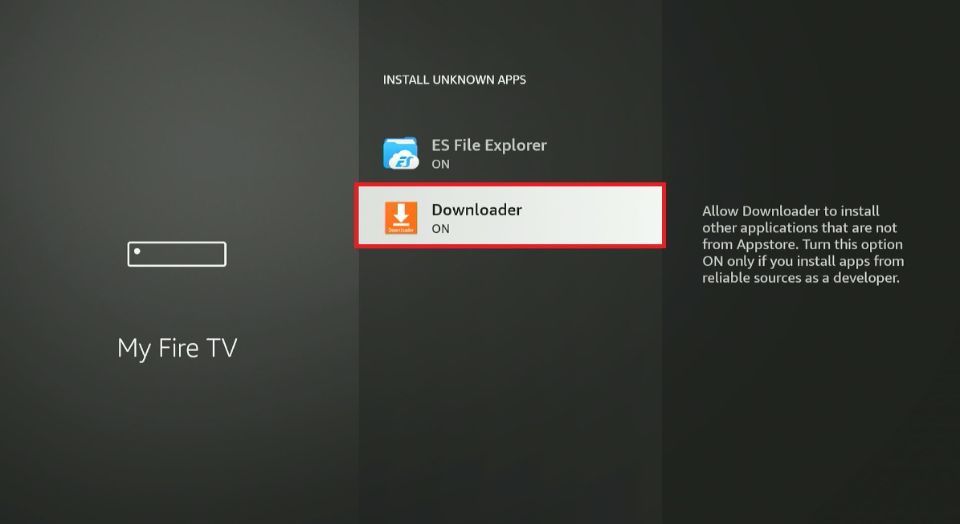 Installation Steps
After completing the steps above, it's time for the actual installation. Follow these steps:
1. Go to your FireStick home screen and click My Apps.
2. Open the Downloader app.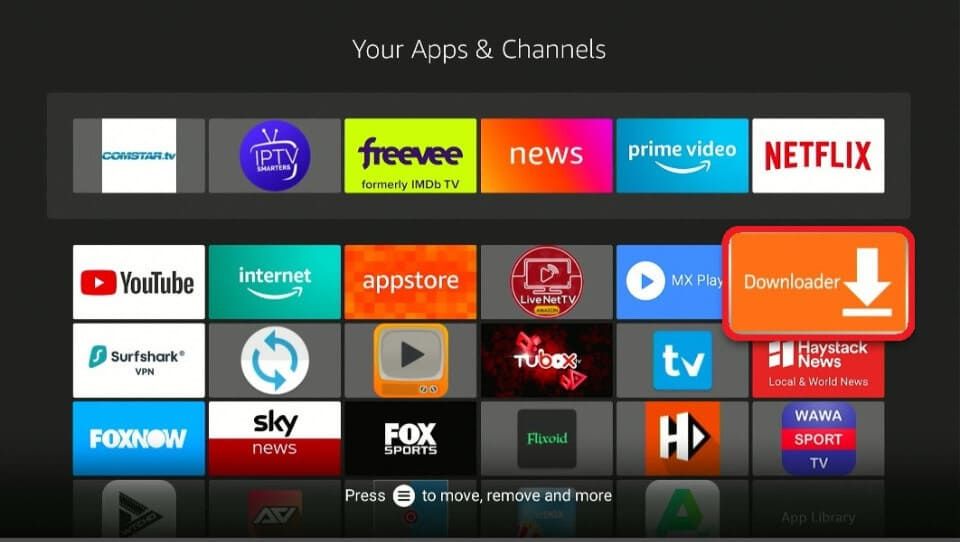 3. Click the Search box.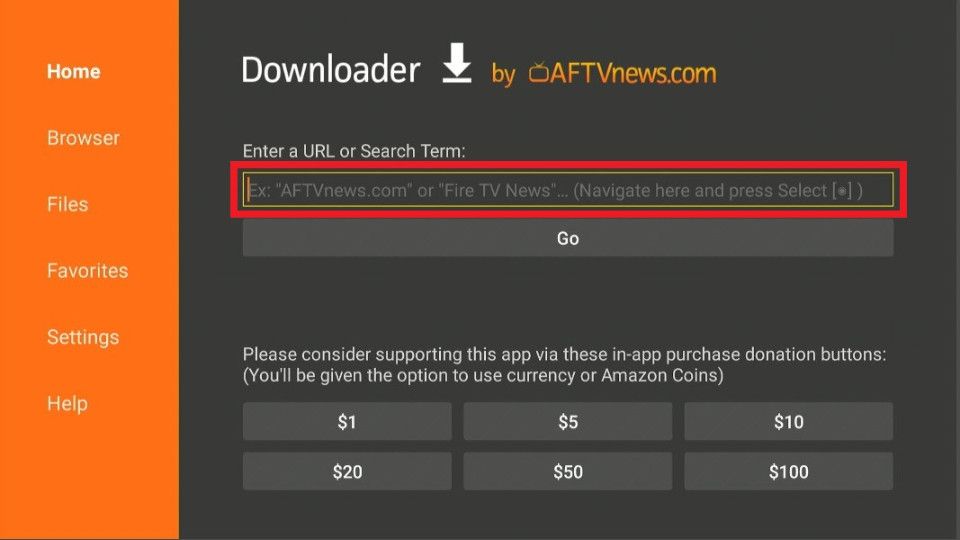 4. Type this URL: firestickhow.com/cftv
Then, click Go.
Disclaimer: FireStickHow doesn't host this app. The URL redirects you to the source on the internet where the app is located.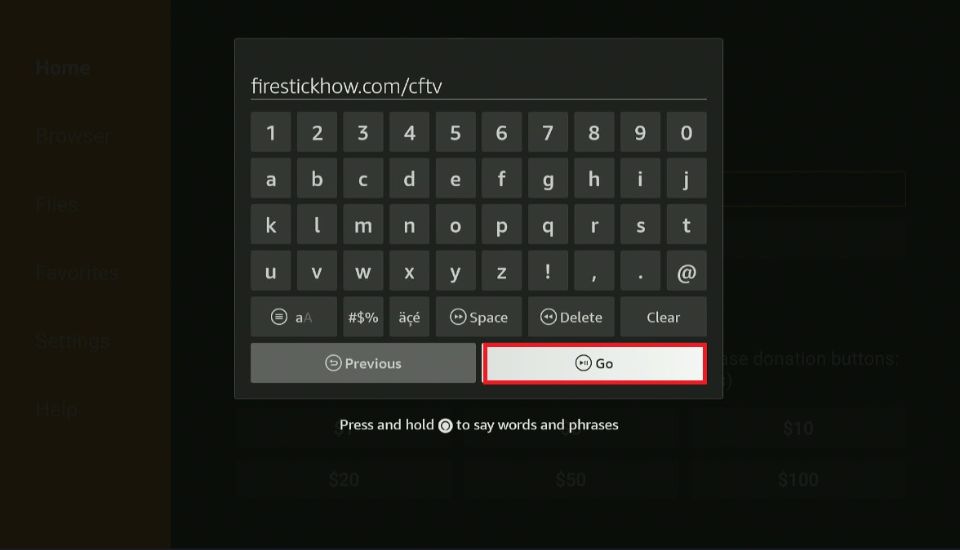 5. Let's wait for the Cyberflix TV app to download.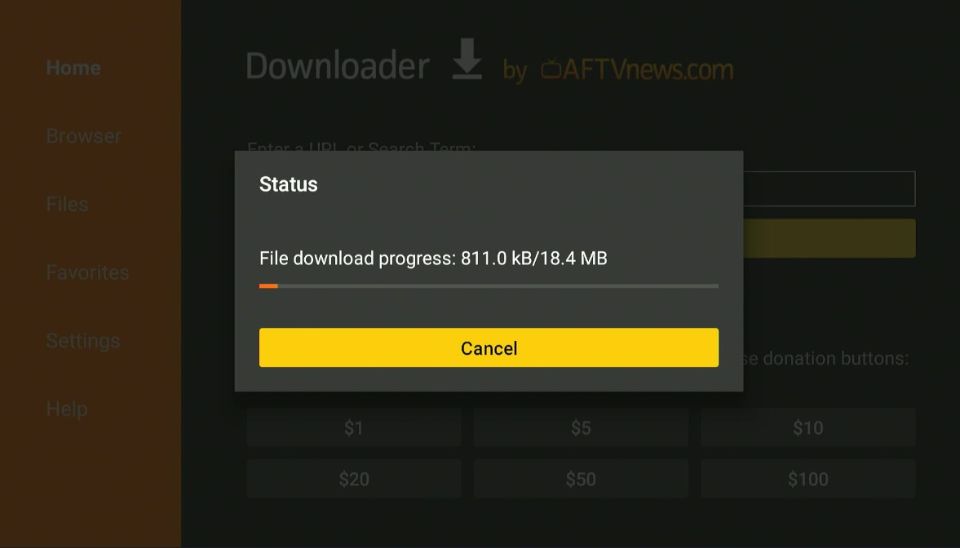 6. On this window, click Install.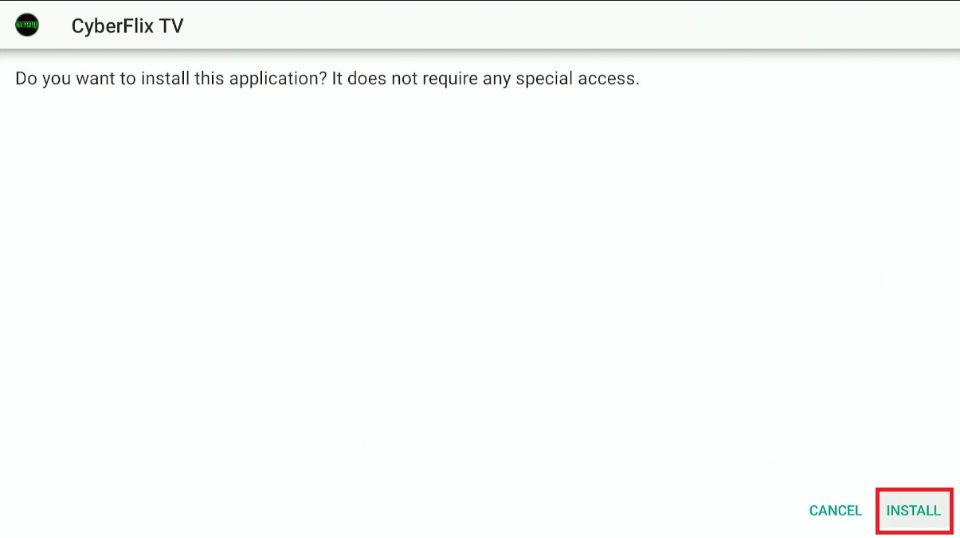 7. Click Done.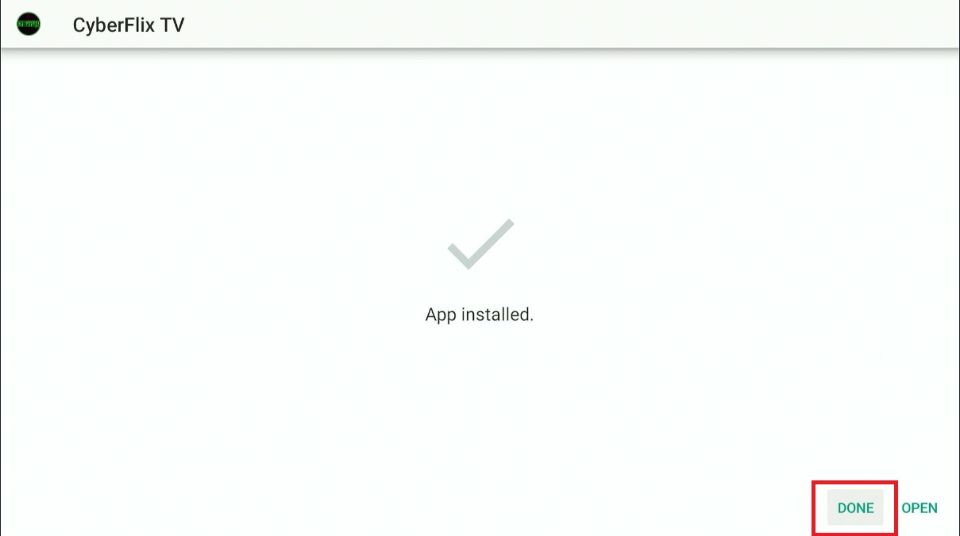 8. On the following popup window, click Delete.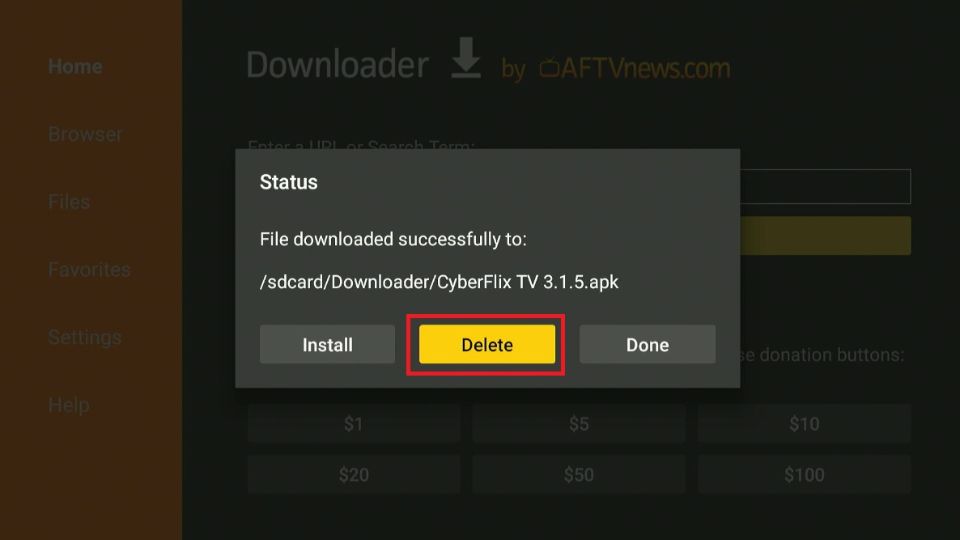 9. Again, click Delete to confirm.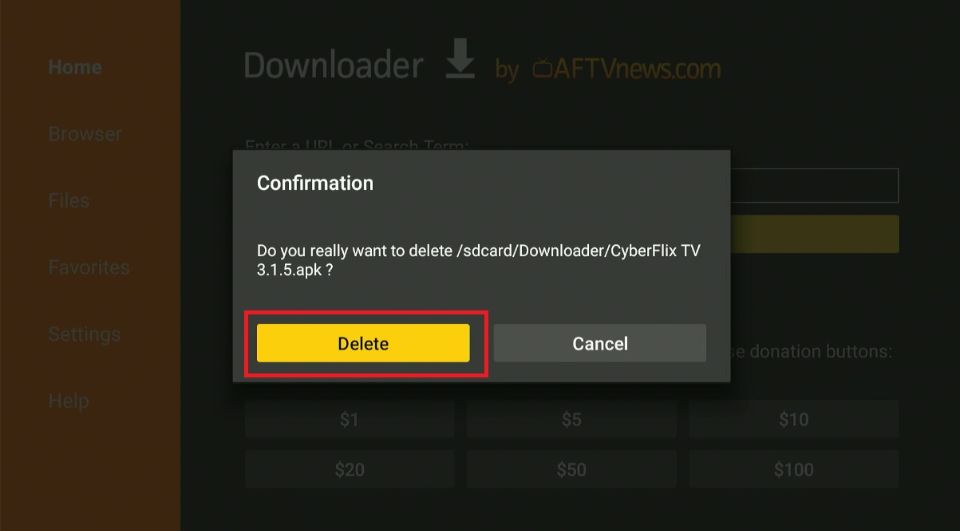 You have now installed CyberFlix TV APK on your FireStick.
Wait! It looks like you are all set to start watching your favorite content on FireStick. But have you protected your online identity yet? You are under constant surveillance by the Government and ISP. Free streaming of copyrighted videos may get you into legal trouble.
Thankfully, you can easily avoid online monitoring and safeguard your privacy with a trusted VPN on FireStick. A VPN will hide your IP address and online identity by encrypting your internet connection.
Please note that I am not encouraging you to violate any copyright laws. You should always watch the content available in the public domain. I am simply recommending the use of a VPN to maintain your privacy. You have every right to your privacy, which is constantly being breached these days.
I personally use ExpressVPN and have found it to be the fastest and most secure FireStick VPN. It is also the most streaming-friendly VPN I have ever used. Therefore, I highly recommend getting ExpressVPN for FireStick.
Here is how you can quickly get the ExpressVPN app on FireStick:
Step 1: Click HERE to subscribe to ExpressVPN and enjoy a 49% discount with 3 months of extended service. You are also eligible for a 30-day, full money-return guarantee.
Step 2: Download and install ExpressVPN on FireStick
Choose the Find > Search option on the FireStick home screen on the menu bar.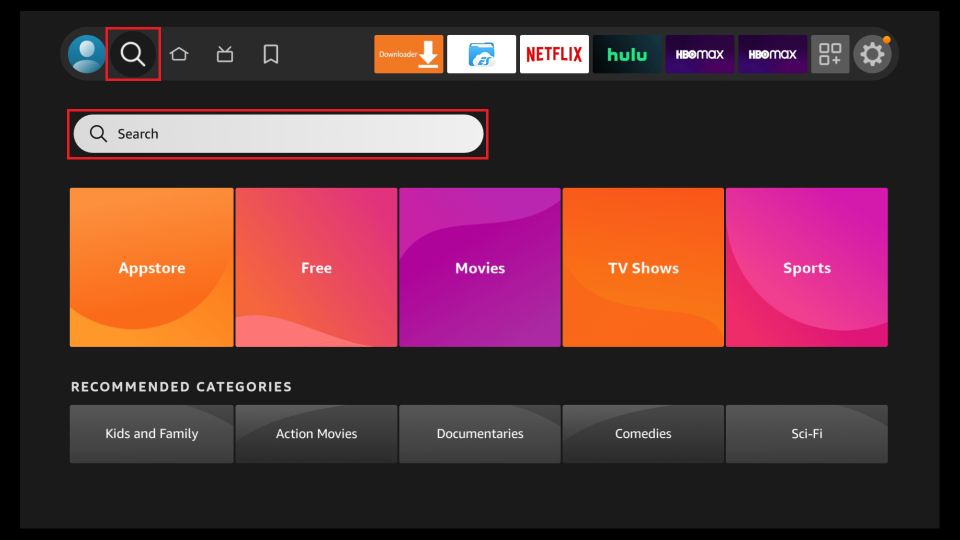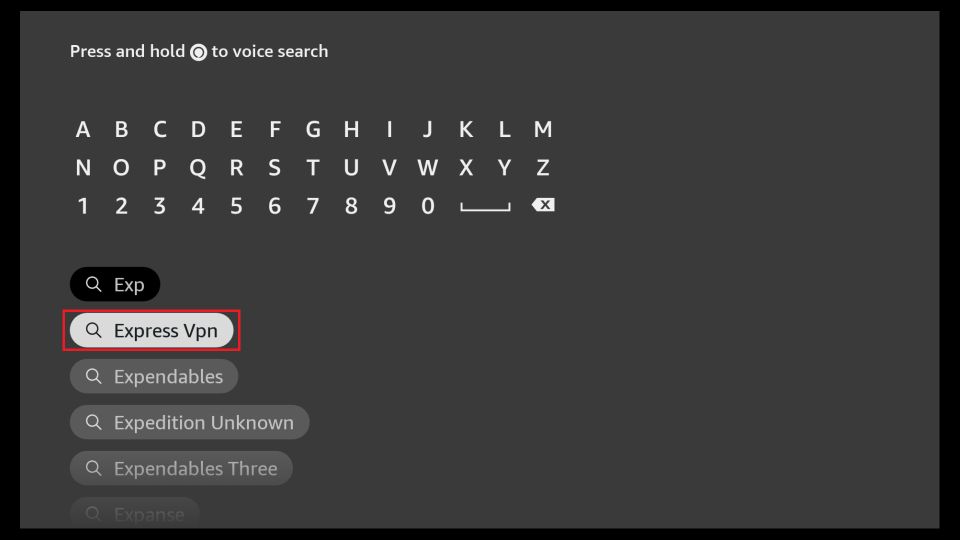 Click the ExpressVPN icon on the following window.

Click Download or Get on the next window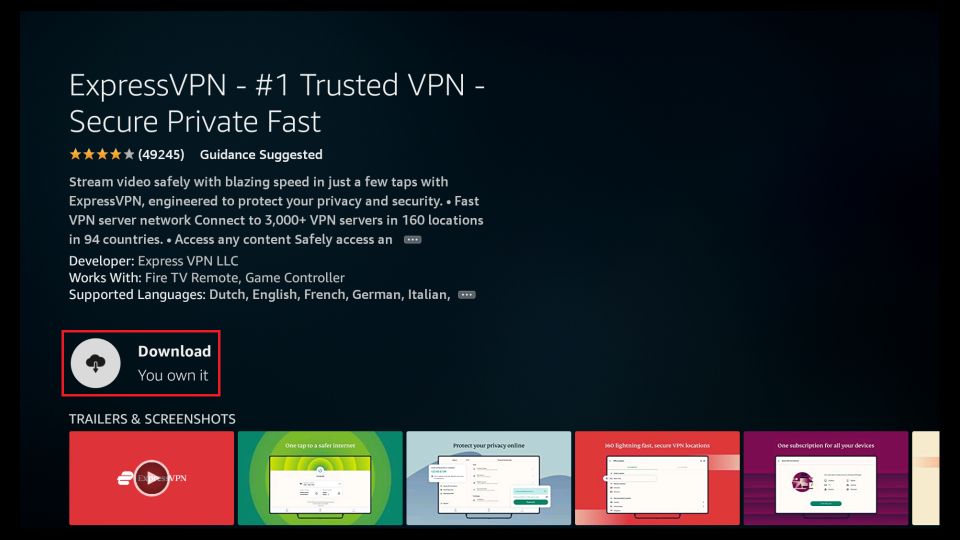 Step 3: Open ExpressVPN once you have downloaded it. Sign in with your account.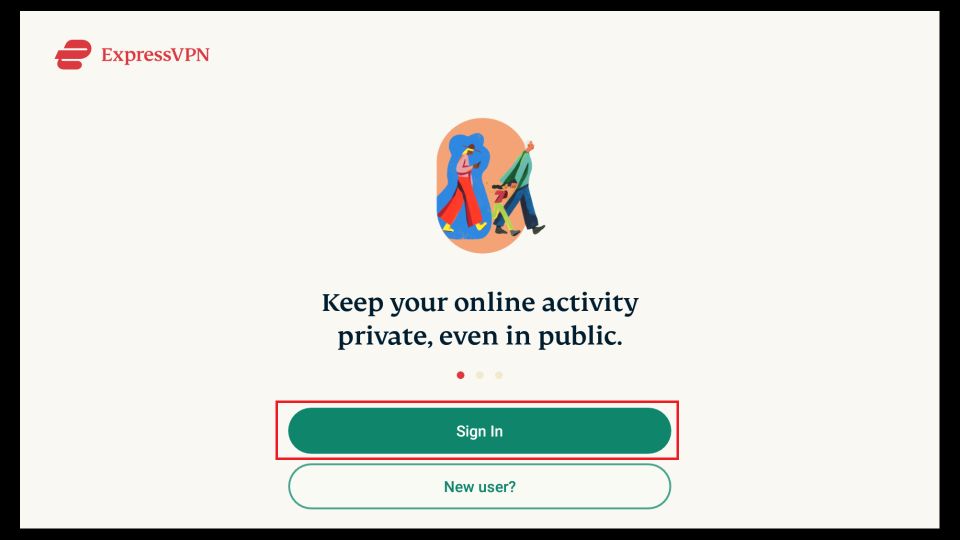 Step 4: Choose a server and click the Connect/Power button

Put your mind at ease now! You have successfully secured your streaming activities with ExpressVPN.
Overview of The Cyberflix TV APK App
After installing this app, create a shortcut or move it to the home screen. Shifting the app to the home screen helps locate the app faster whenever you need to stream. Here's a complete guide to creating an app shortcut on your home screen.
When you launch Cyberflix TV, click Allow, then select the default media player for the app. Finally, select OK on the disclaimer window to proceed to the home screen.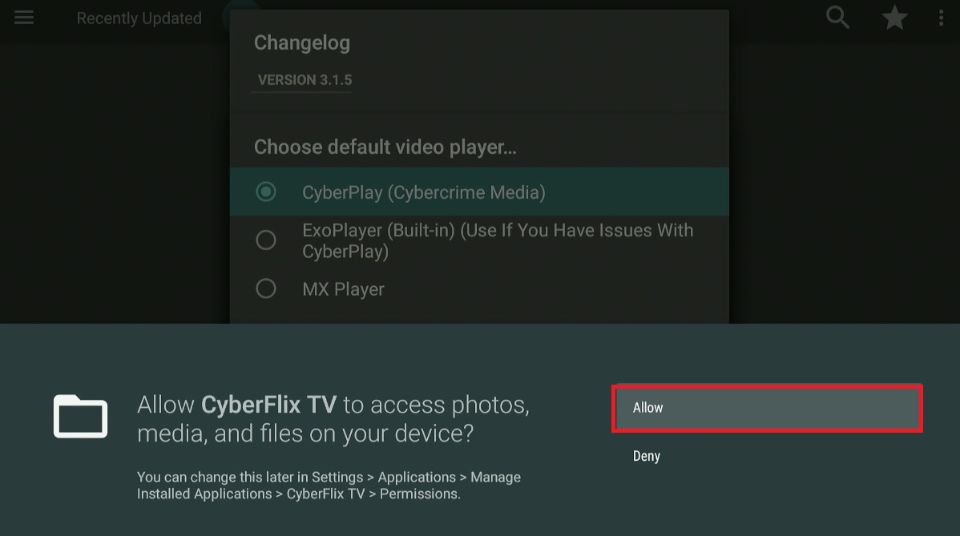 Cyberflix TV's navigation bar is uncomplicated. It contains the menu icon and a Recently Updated button at the top-left corner, a search icon, a favorites button, and an ellipsis icon at the top-right corner.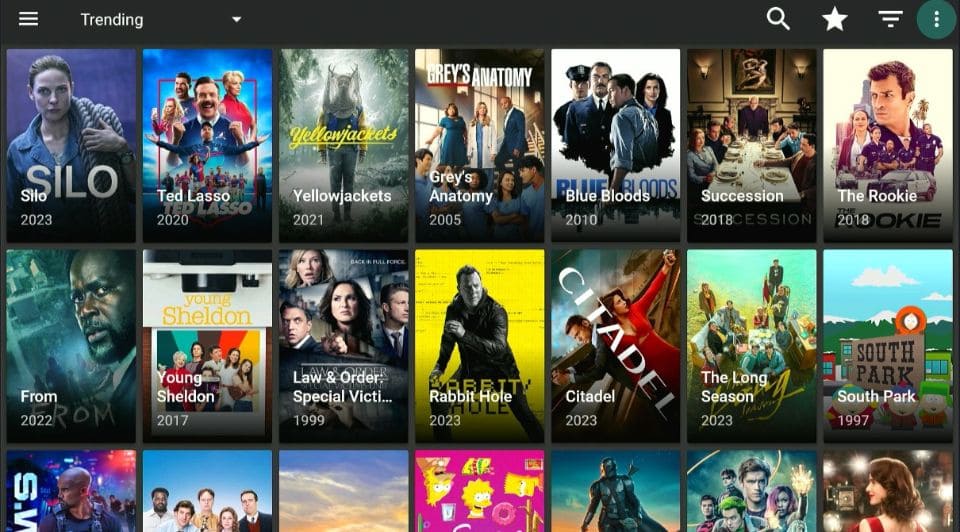 Click on the menu icon (three stacked lines) to review features and categories. Like the navigation bar, the Cyberflix TV menu is sleek and clutter-free. The menu is categorized into various tabs, including TV Shows, Movies, and Favorites. Below the content categories is a Tools section, with TV Calendar and Download tabs. Below Tools is a section containing the Settings tab.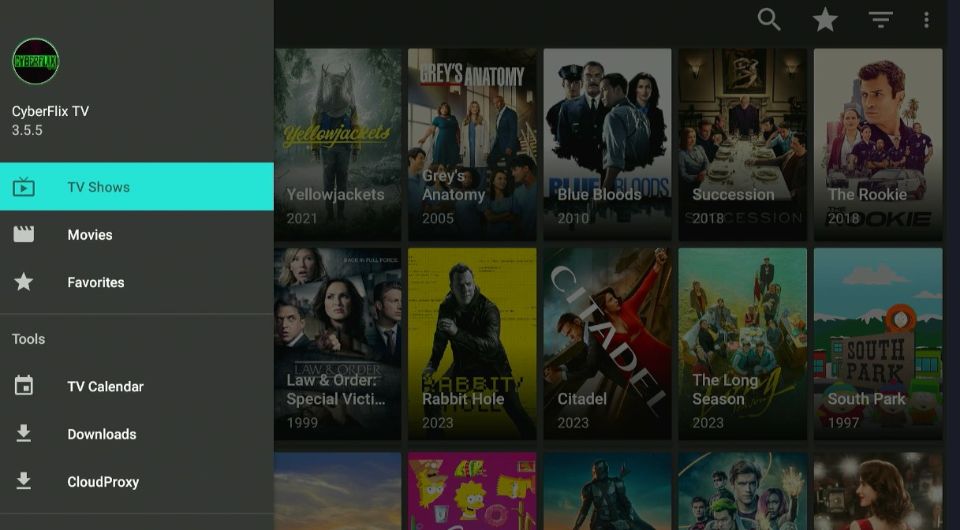 To begin exploring content on the app, click on the TV shows tab. Cyberflix TV TV show library is extensive, with a well-blended selection of old and current TV series. TV Shows are displayed in chronological order depending on their category.
To review various types, click the drop-down arrow at the top of the home screen. Examples of featured categories include Trending, Recently Updated, New Shows, Premieres, Airing Today, Most Played, Most Watched, Top Rated, and many more. The suggested categories are an excellent way to guide your watch list if you want to create a curated list of specific shows.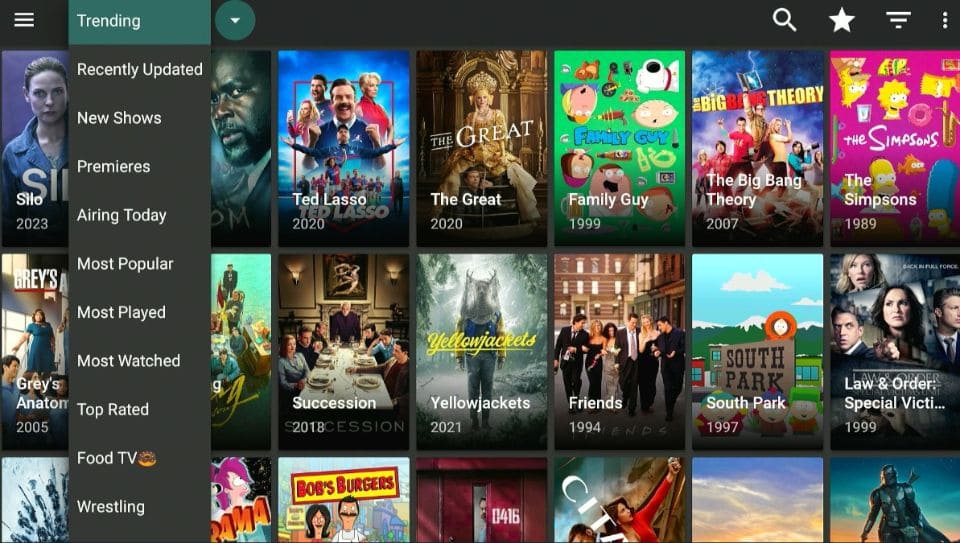 The movie tab has categories similar to those of TV shows. They include Most Popular, In Theaters, Top Rated, Action, Adventure, Thriller, and Sci-Fi.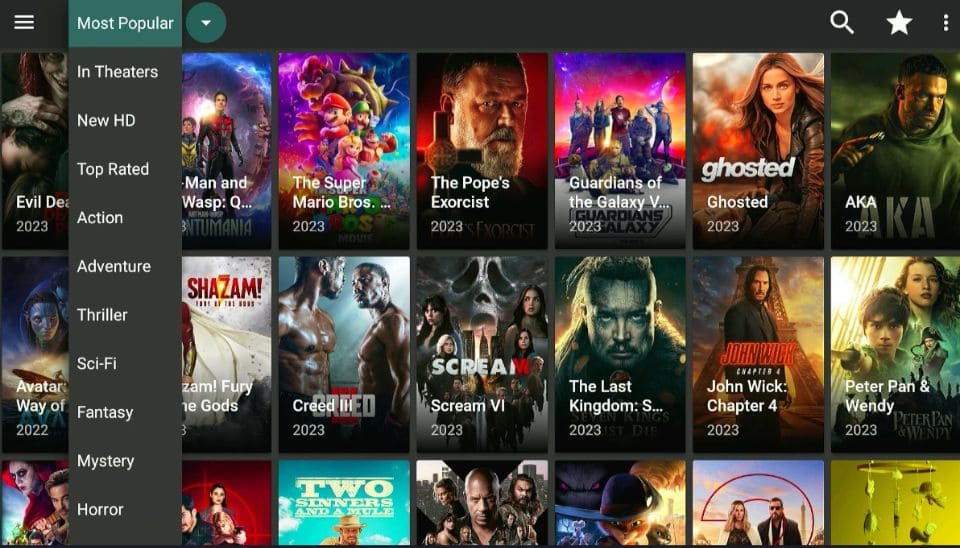 Next on the menu is the Calendar tab. This section displays old and new shows set to be updated on the app. Featured shows include a brief synopsis and a release year. You can add any show from this section to your favorites manager by clicking the star icon at the top-right corner of the screen. You can also schedule to stream a show by clicking the calendar icon at the far top-right corner of the screen.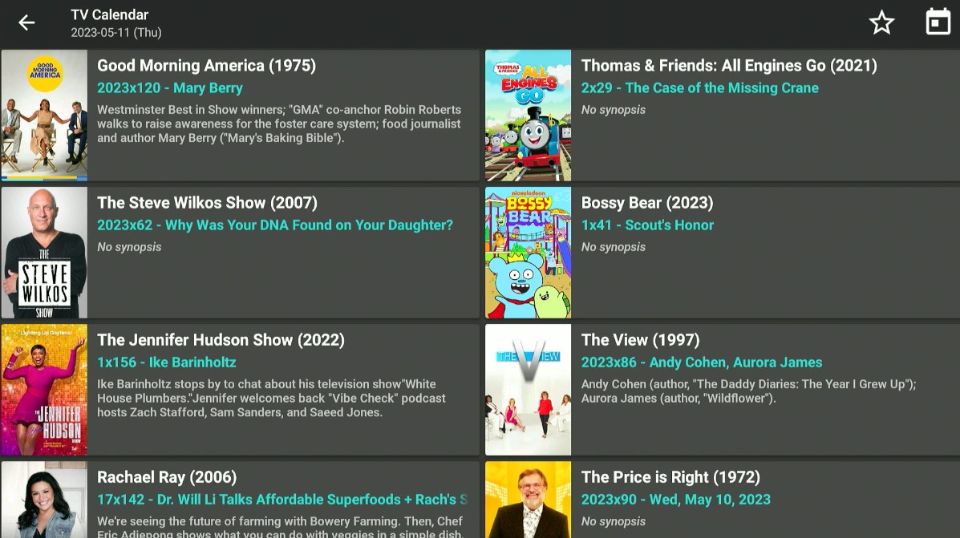 Other features of this app include the Download section with two categories: In Progress and Finished, and the Settings section where you can change default app settings like App Language, Video Player, and more. You can also filter content by retaining English TV shows and setting the app only to stream HD content.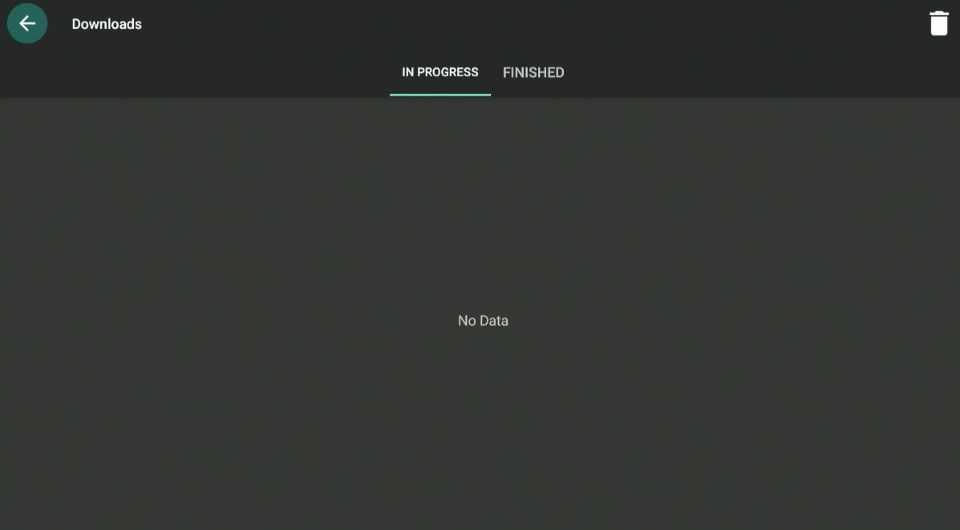 As you browse Cyberflix TV, you'll see barely any lagging or buffering. The interface is sleek and stylish, making navigation seamless. Useful features like the calendar for content scheduling and the favorites manager also make this app reliable and user-friendly. Content loads quickly; most videos' resolution ranges between 720p and 1080p. Additionally, Cyberflix TV is ad-free, meaning you can enjoy uninterrupted streaming.
How to Change the Default Player on Cyberflix TV
Cyberflix TV APK is compatible with various media players, including the MX Player. Here's how to make MX Player the default player for your app:
1. Click the menu icon (three stacked lines).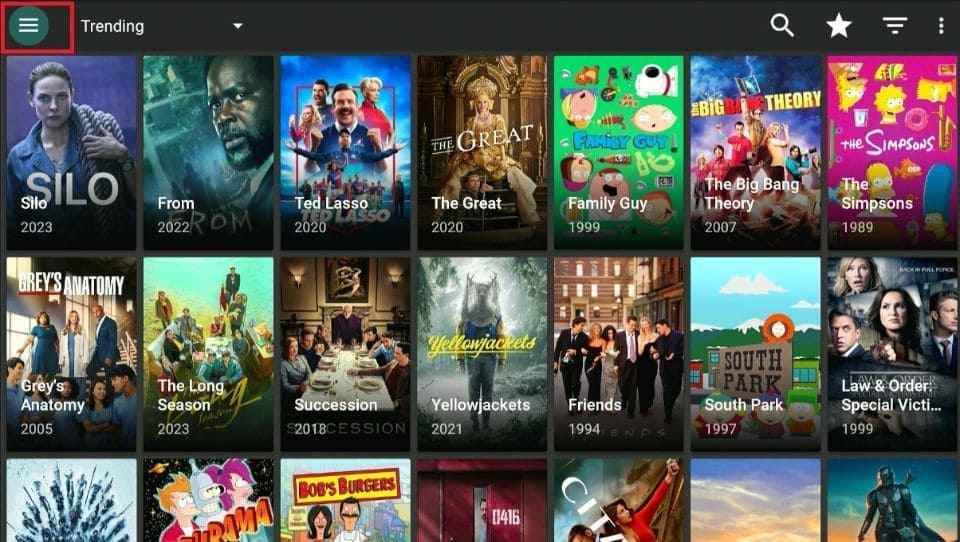 2. Click Settings.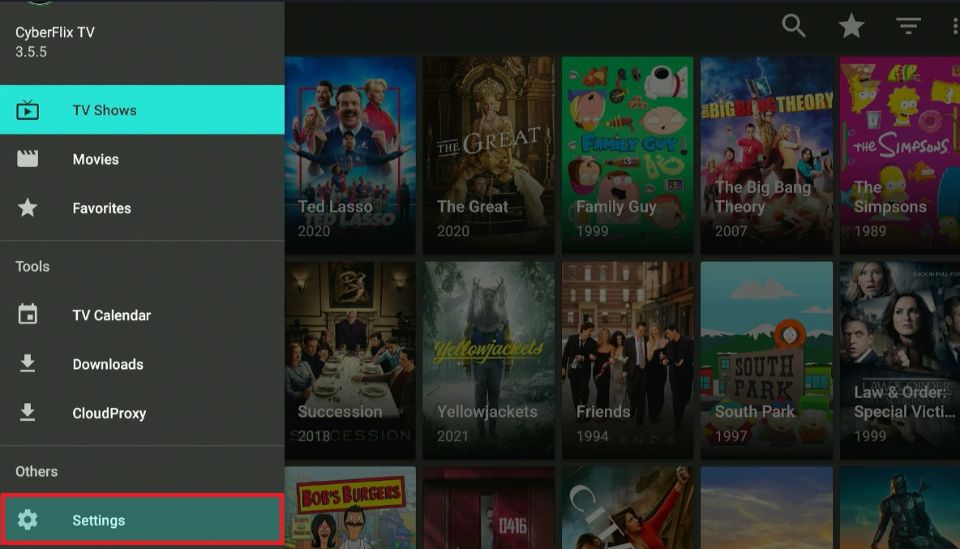 3. Click the Choose default video player tab.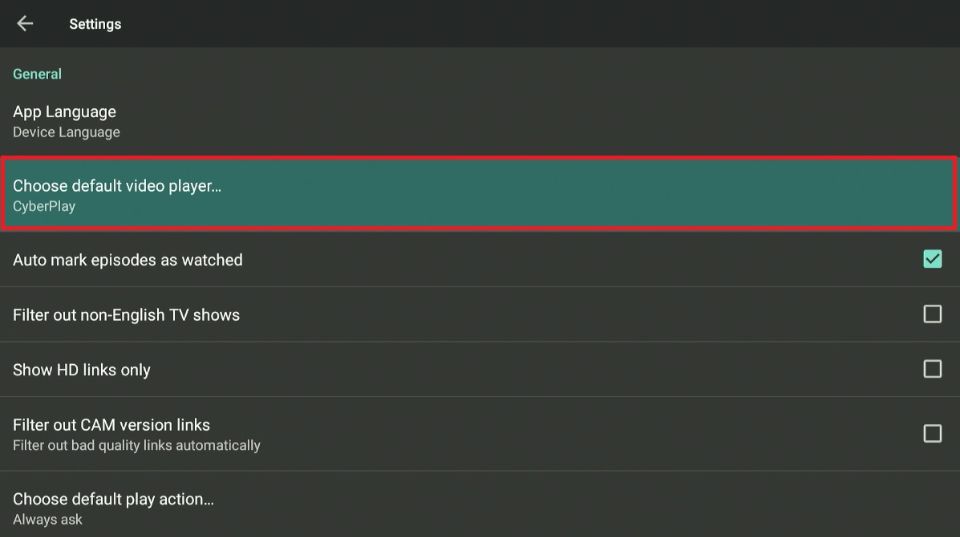 4. Scroll to MX Player and click on it.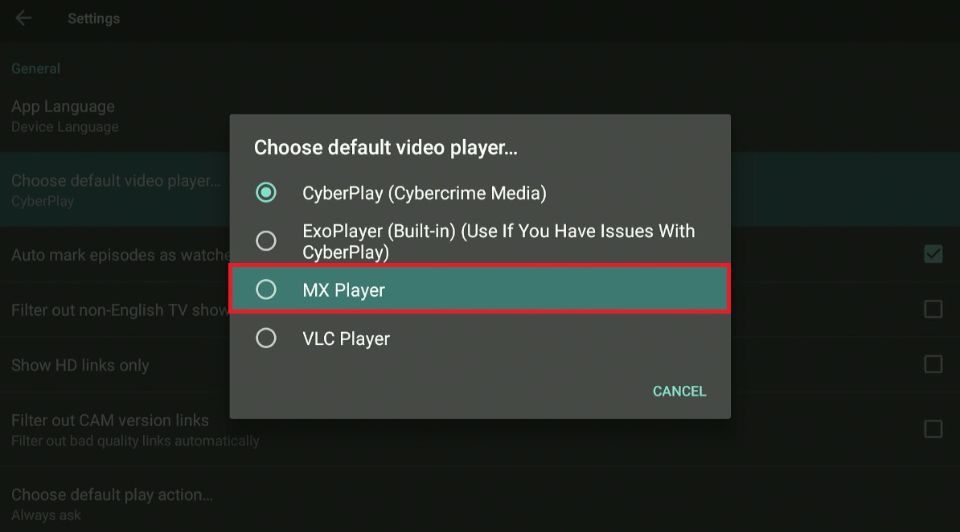 Activate Trakt TV on CyberFlix
CyberFlix TV APK supports Trakt integration. Trakt is a service that keeps tabs on your watchlist and then customizes recommendations based on what you stream regularly. This platform is an excellent way to receive curated content and watch recommendations. Here are the steps to activate Trakt TV on Cyberflix TV.
1. Click the menu icon (three stacked lines).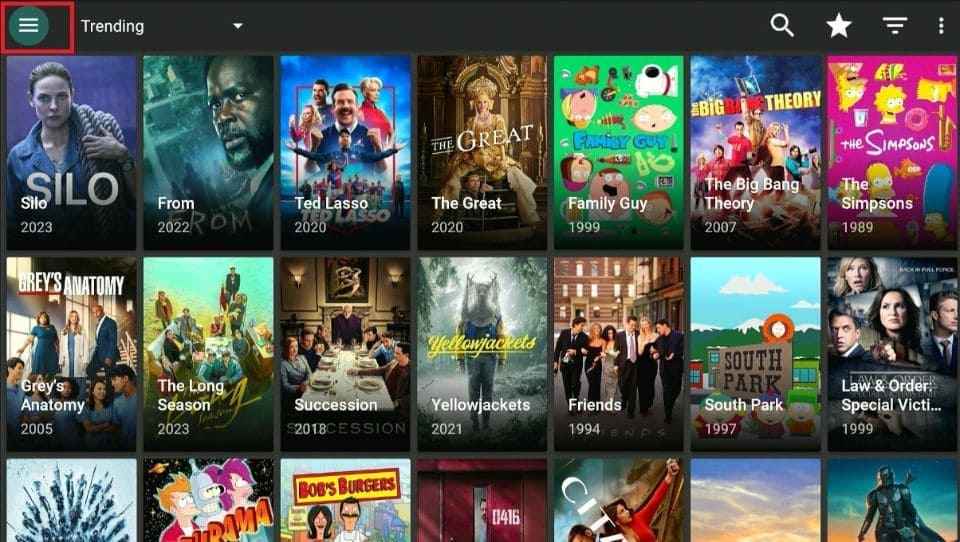 2. Scroll the menu tab and click Settings at the bottom.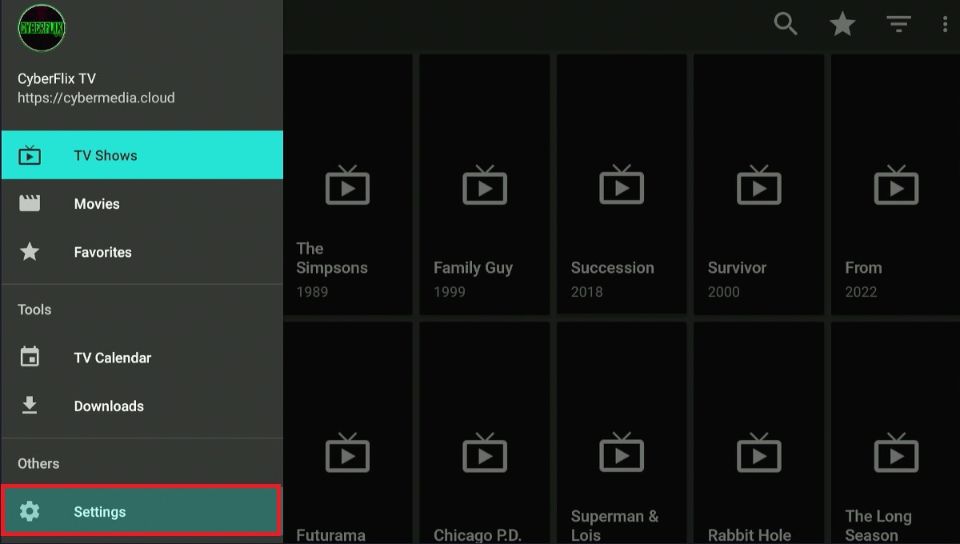 3. Scroll down the settings menu until you get to log in to Trakt.tv tab. Click on it.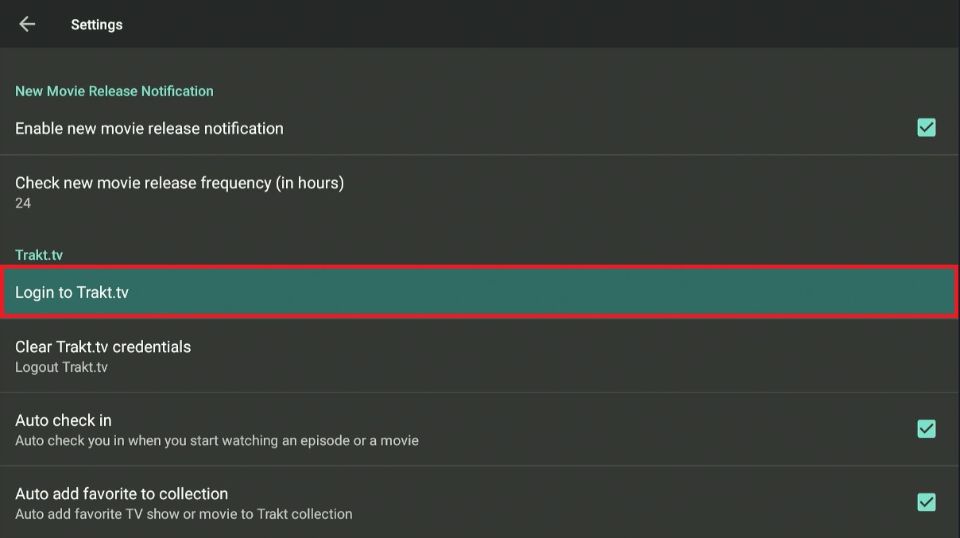 4. Use your computer or phone to go to trakt.tv/activate.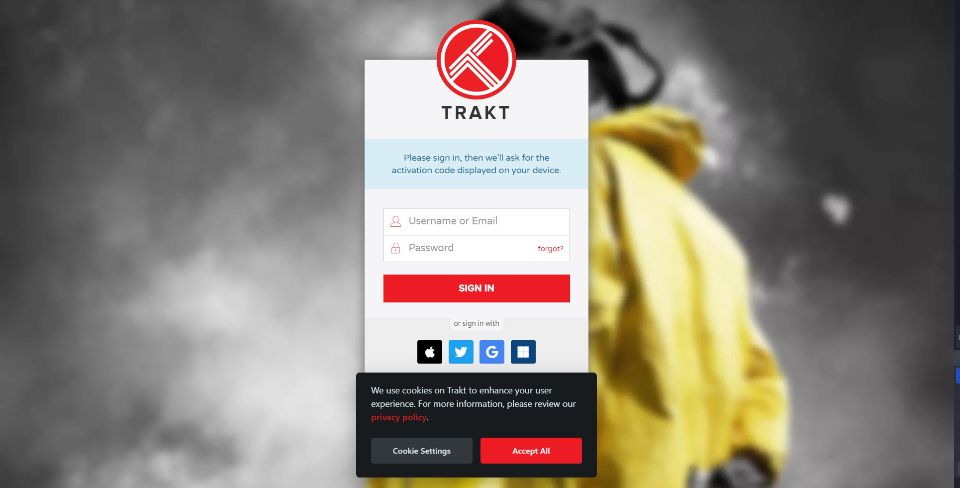 5. Enter the code displayed on your TV on the above website. Your Fire TV will automatically detect the code and activate your Trakt TV account.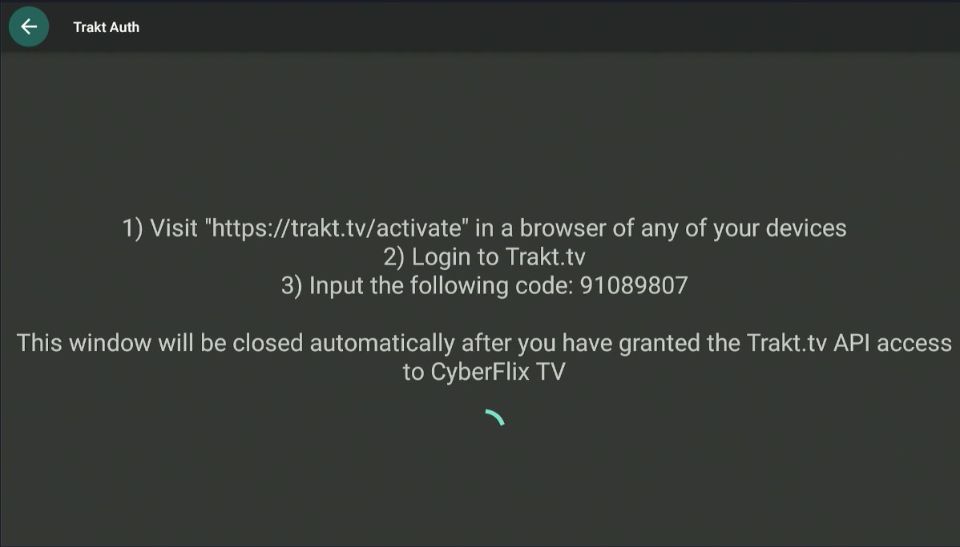 Link Real-Debrid to CyberFlix TV
Real-Debrid is a premium service you can link to your CyberFlix TV app to access faster streaming links with excellent resolution. Follow these steps to link Real-Debrid to your app:
1. Click the menu icon (three stacked lines).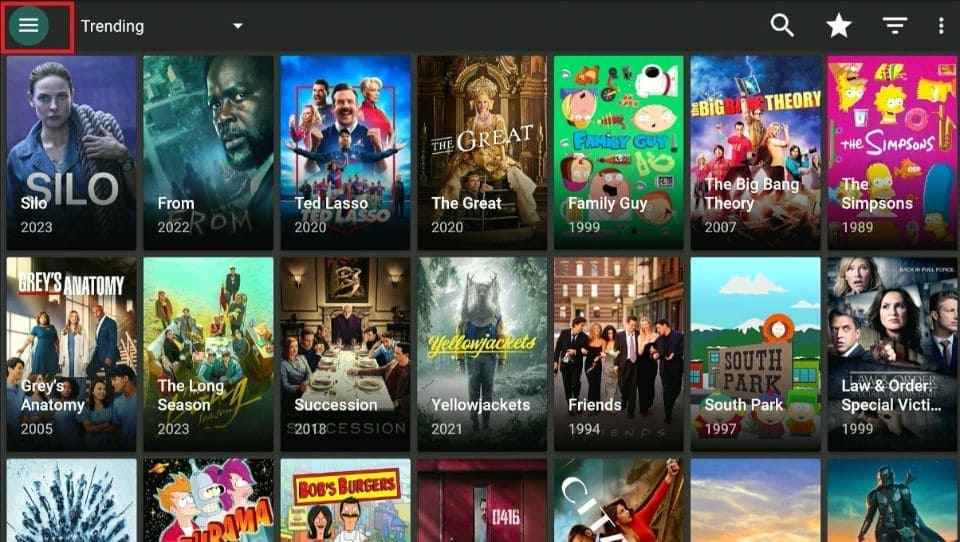 2. Click Settings.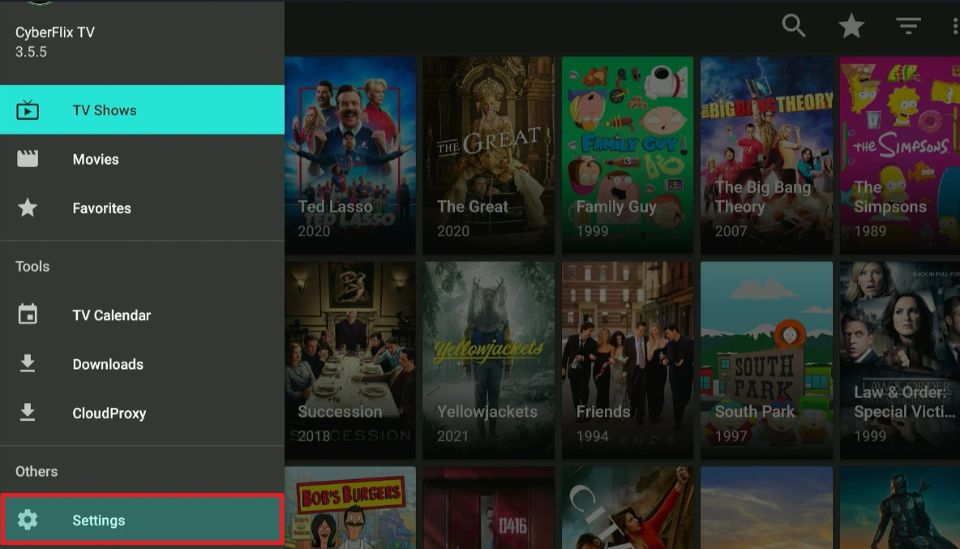 3. Scroll down the settings until you get to the Real-Debrid tab. Click on Login to Real-Debrid.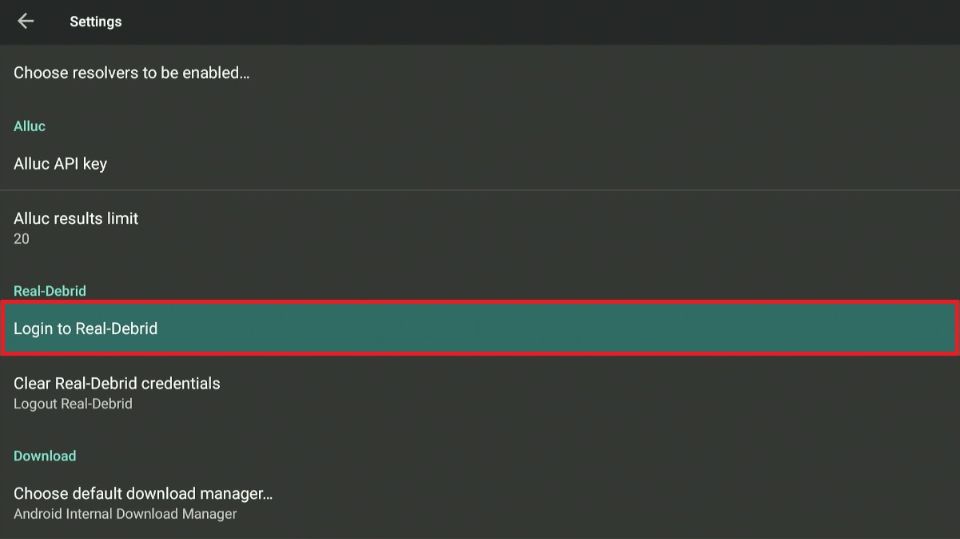 4. Use your phone or computer to go to real-debrid.com/device.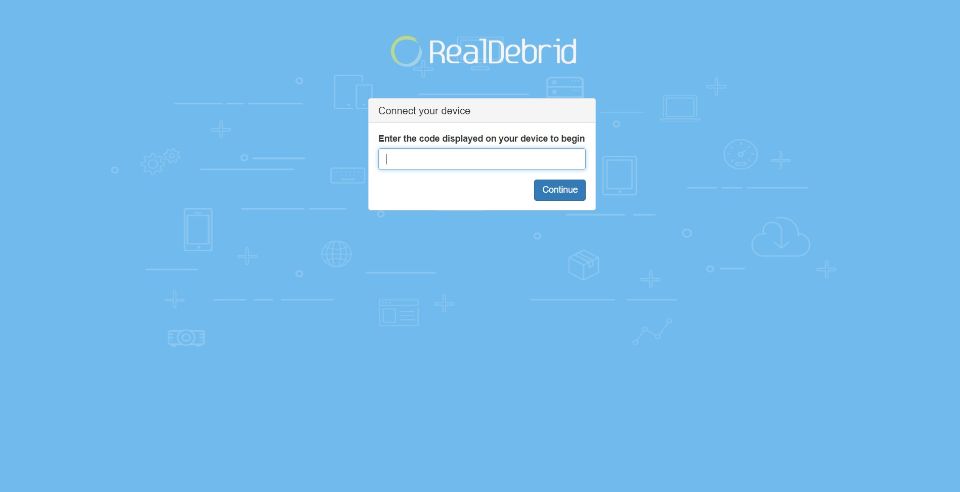 5. Enter the code displayed on your TV. Wait for the TV to detect the code and automatically activate your account.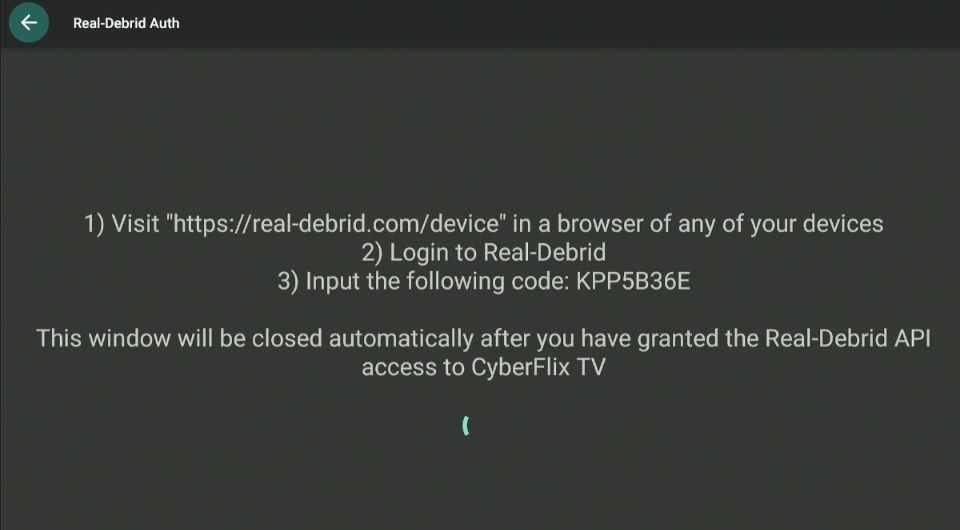 Wrapping Up
Cyberflix TV APK is one of the best content streaming apps you can download on FireStick. It has a sleek interface, a vast library, and subtitle support in multiple languages. It also has a simple, well-sectioned menu.
This post showed how to install Cyberflix TV APK on FireStick. If you already have Cyberflix TV APK, I'd love your opinion on its features and content in the comments section below.
Related: