This post shows how to Install Weyd on FireStick. You will also learn how to sign up for Weyd, set it up with a scraper, and use it for video streaming. The instructions in this tutorial apply to all Fire TV devices, including FireStick 4K Max, FireStick 4K, Fire Stick Lite, Fire TV Cube, FireStick 3rd Gen, and more.
What Is Weyd?
Weyd is a subscription-based, third-party video streaming service. This service offers a collection of movies, shows, documentaries, and more.
Unlike various other third-party FireStick apps, Weyd is not free. Instead, you can use the service only after buying a paid plan. The cheapest plan costs $5 for 3 months.
The Weyd app also requires account registration. Once you buy a plan and create an account, you can use the account to sign in to the Weyd app on FireStick. I have provided the step-by-step instructions to do that in the Overview section.
Weyd is part of our lineup of best apps for Amazon FireStick.
Attention FireStick Users: Read before you continue
Your government and ISP are probably monitoring your streaming activities using your IP address 207.46.13.209 (exposed to all). You may get into serious legal trouble for streaming copyrighted videos on FireStick. 
I strongly recommend getting a trusted VPN for FireStick to hide your IP address and protect your online identity.
I use ExpressVPN on all my devices as it is the most secure, fastest, and easy-to-use VPN. It comes with an unconditional 30-day money-back guarantee, and you get 3 free months with the yearly plan.
Don't miss out on the peace of mind and online security ExpressVPN provides.
Read: How to Install & Set up the best VPN on FireStick.
Is Weyd Safe?
Weyd is a third-party app. Therefore, you won't find it in the Amazon Store. Instead, it is downloaded from an external source. This may be the cause of concern.
I tested this app on my FireStick devices. It has run safely and caused no safety issues. I checked the APK of Weyd with Virus Total, a renowned online antivirus. The results are positive. No vendor (out of 65) flagged the file as malicious. Check the image below for the screenshot of the scan result: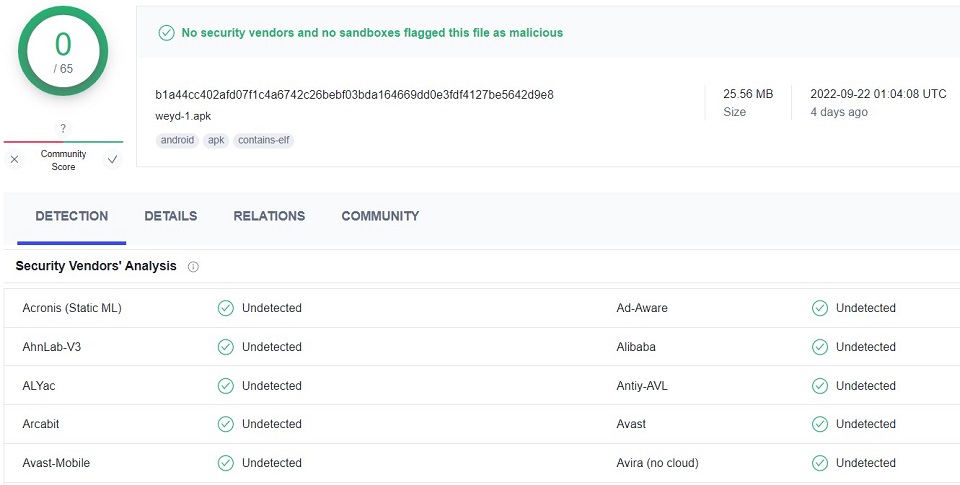 Is Weyd Legal?
FireStickHow.com does not have enough resources to determine whether Weyd is genuinely legal or not. This app uses third-party scrapers to provide video streams to you. These scrapers fetch streams from various unknown providers. The servers of these providers could be anywhere in the world. We don't know if these providers obtained distribution permission from the copyright holders.
The best way to stay out of legal trouble is to watch only those movies and shows in the public domain. I also recommend connecting to ExpressVPN while streaming with Weyd to hide your video streaming information.
How to Install Weyd on FireStick
Weyd is a third-party streaming service. You will sideload it from an external source. Unlike the official apps, you cannot install Weyd from the Amazon Store. Therefore, the installation will be a 2-part process as follows:
Part 1: Install Downloader and Prepare FireStick for Sideloading.
Part 2: Sideload Weyd APK using the Downloader app.
Let's get started now.
Part 1: Install Downloader and Prepare FireStick for Sideloading
FireStick is a bit different from other Android devices. It won't let you download APK files through a browser. Therefore, you need the Downloader app. This app can download APKs through direct links or from websites.
You can get the Downloader app from the Amazon Store. Once you have Downloader, you need to set it up to allow sideloading. I am providing quick steps to do both. For detailed instructions, you may follow our guide on installing Downloader and setting it up for sideloading.
To install Downloader, first, navigate to Find > Search from the home screen.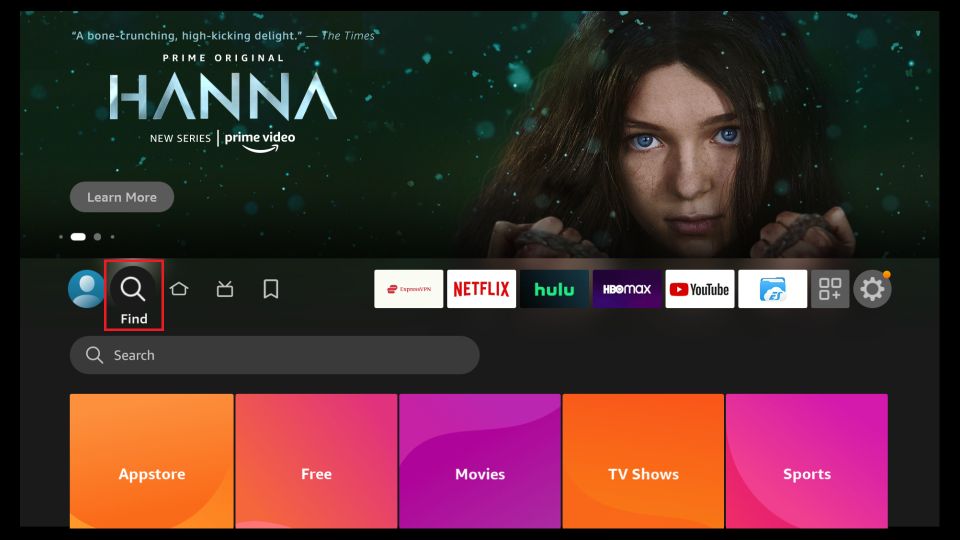 Search Downloader and follow the onscreen instructions to install it.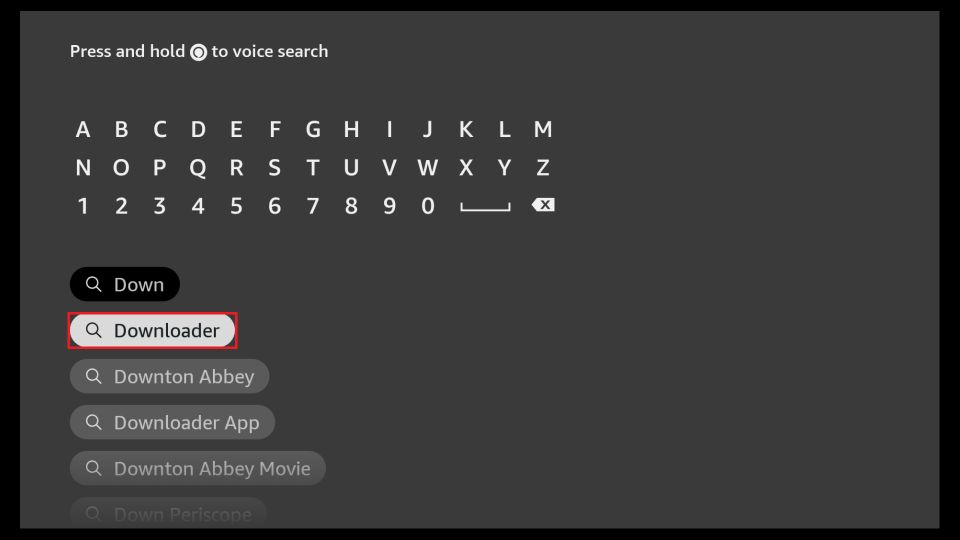 Now, navigate to FireStick Settings > My Fire TV > Developer Options. Select Install Unknown Apps and enable Downloader (or if you see Apps from Unknown Sources, turn it ON).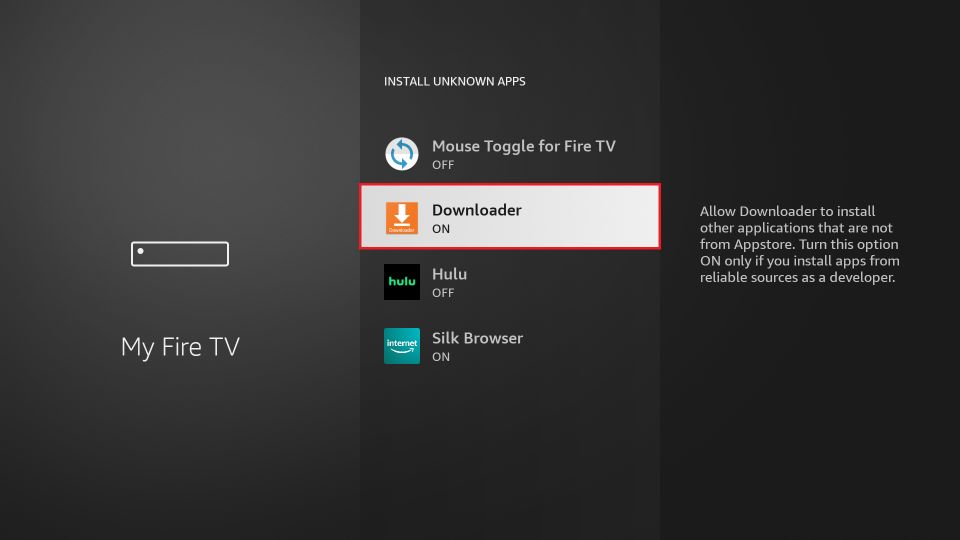 Part 2: Sideload Weyd APK Using the Downloader App
Now that you have the Downloader app and everything is ready, you may install Weyd on FireStick. Follow the steps below:
1. Go to your FireStick apps by clicking the app icon on the home screen (the one with 3 small squares and +). You may also press the matching button if your remote has one.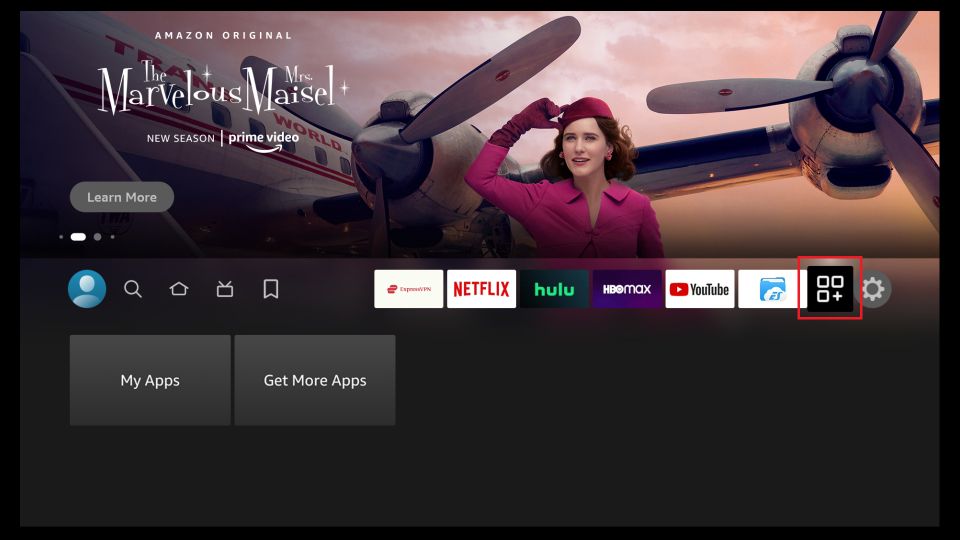 2. Next, click Downloader from your apps. You may create a shortcut of Downloader on the home screen for fast access.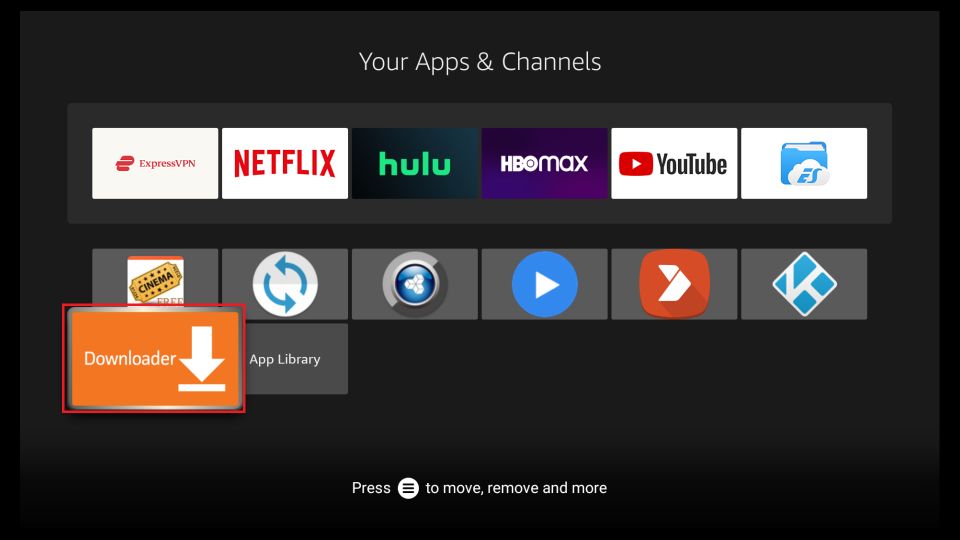 3. Click the URL or Textbox on the Downloader main screen.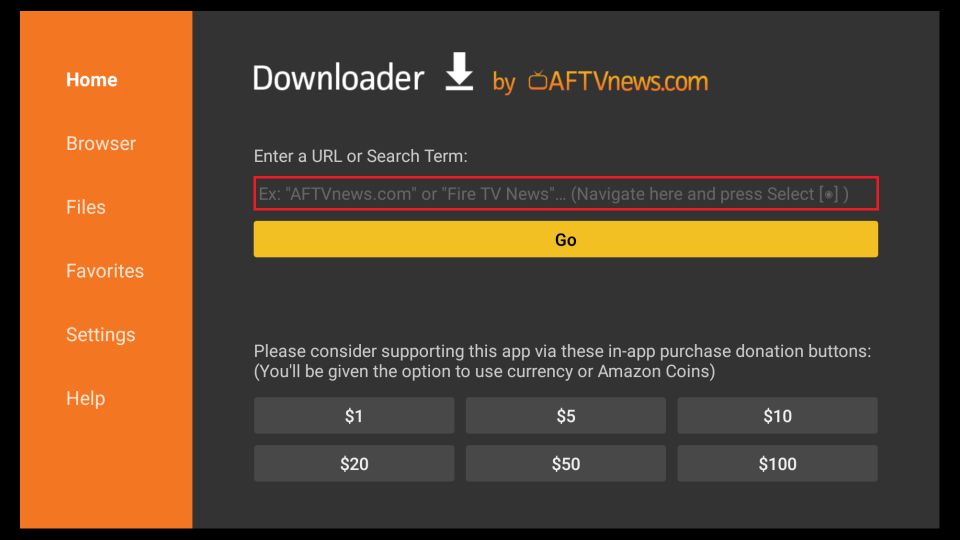 4. Type the following URL when this onscreen keypad appears: weyd.app/d
Click GO.
Note: This link downloads the Weyd APK from the official website. FireStickHow has no affiliation with Weyd.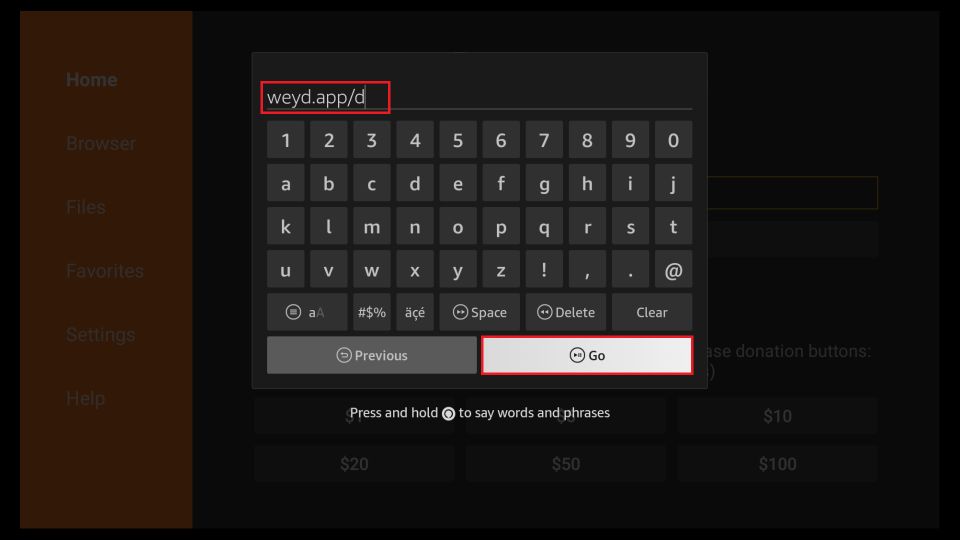 5. The Weyd APK will now begin to download on your FireStick. It shouldn't take long.
6. When the following screen appears, navigate to the bottom right and click Install.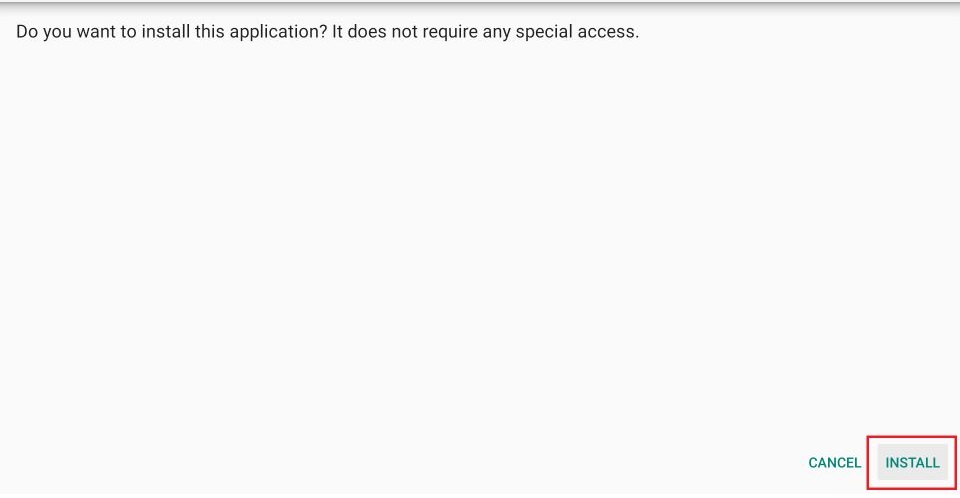 7. This process usually takes a few seconds. You see the installation progress on the screen.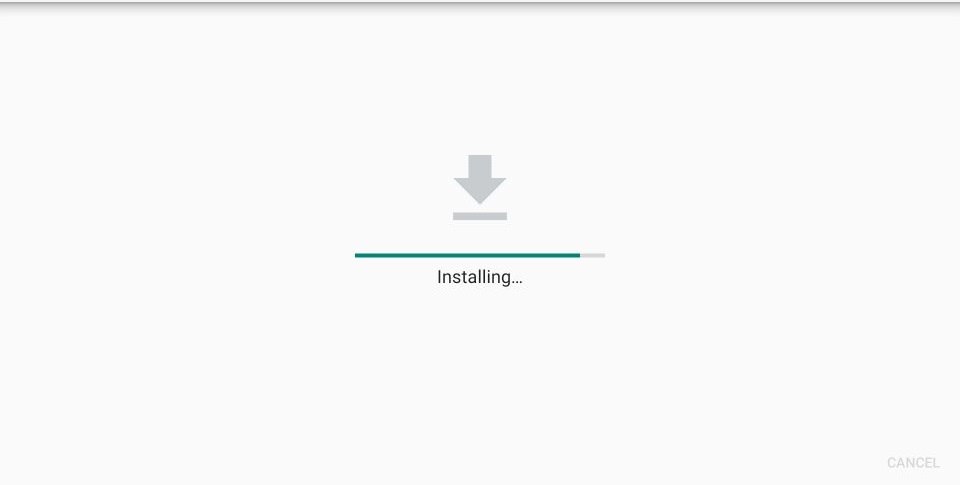 8. Click DONE when the app has been installed. You may run the app by clicking OPEN. However, I recommend returning to the Downloader app to delete the downloaded APK file. It saves space.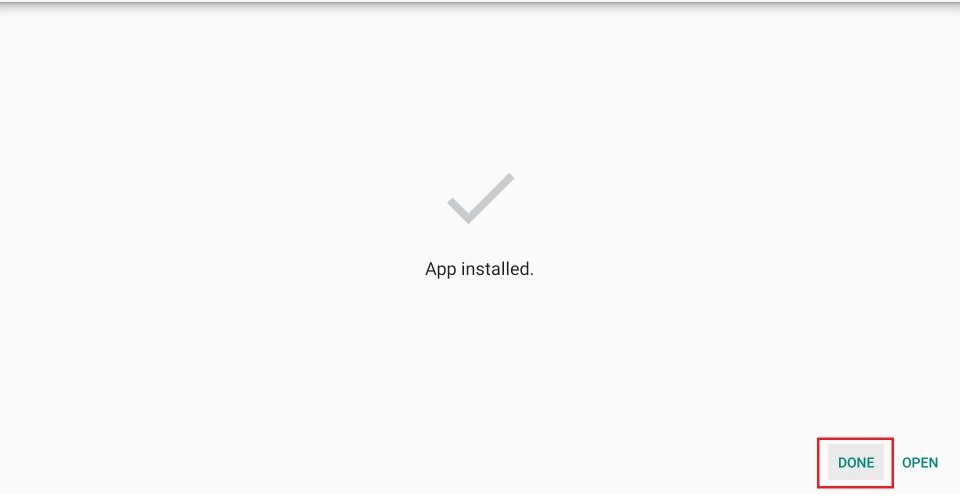 9. Click Delete.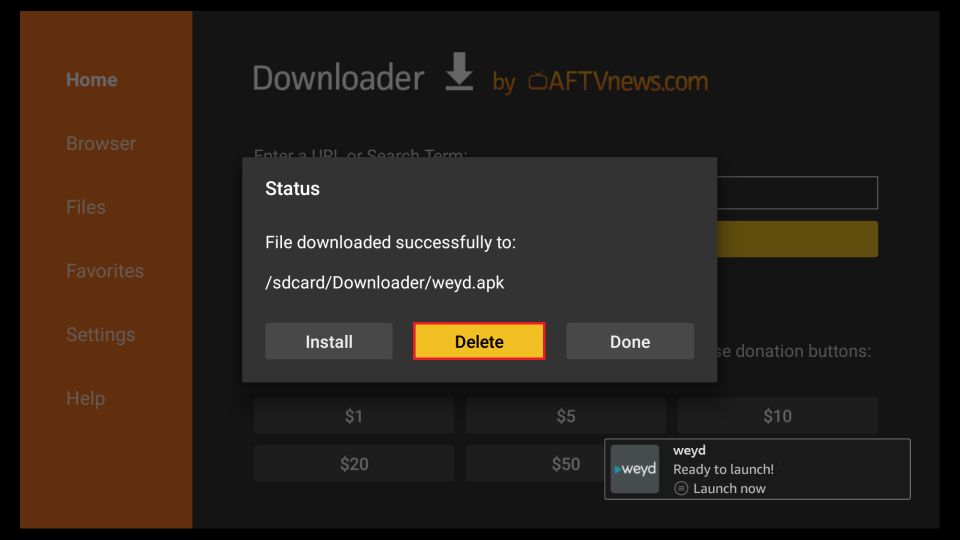 10. Click Delete again.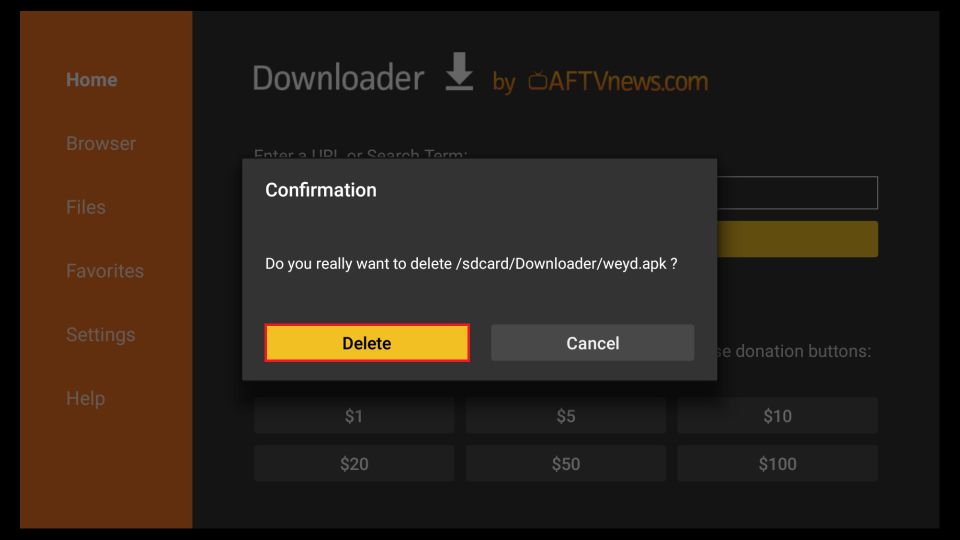 That's it! You have successfully installed Weyd on FireStick.
Wait! It looks like you are all set to start watching your favorite content on FireStick. But have you protected your online identity yet? You are under constant surveillance by the Government and ISP. Free streaming of copyrighted videos may get you into legal trouble.
Thankfully, you can easily avoid online monitoring and safeguard your privacy with a trusted VPN on FireStick. A VPN will hide your IP address and online identity by encrypting your internet connection.
Please note that I am not encouraging you to violate any copyright laws. You should always watch the content available in the public domain. I am simply recommending the use of a VPN to maintain your privacy. You have every right to your privacy, which is constantly being breached these days.
I personally use ExpressVPN and have found it to be the fastest and most secure FireStick VPN. It is also the most streaming-friendly VPN I have ever used. Therefore, I highly recommend getting ExpressVPN for FireStick.
Here is how you can quickly get the ExpressVPN app on FireStick:
Step 1: Click HERE to subscribe to ExpressVPN and enjoy a 49% discount with 3 months of extended service. You are also eligible for a 30-day, full money-return guarantee.
Step 2: Download and install ExpressVPN on FireStick
Choose the Find > Search option on the FireStick home screen on the menu bar.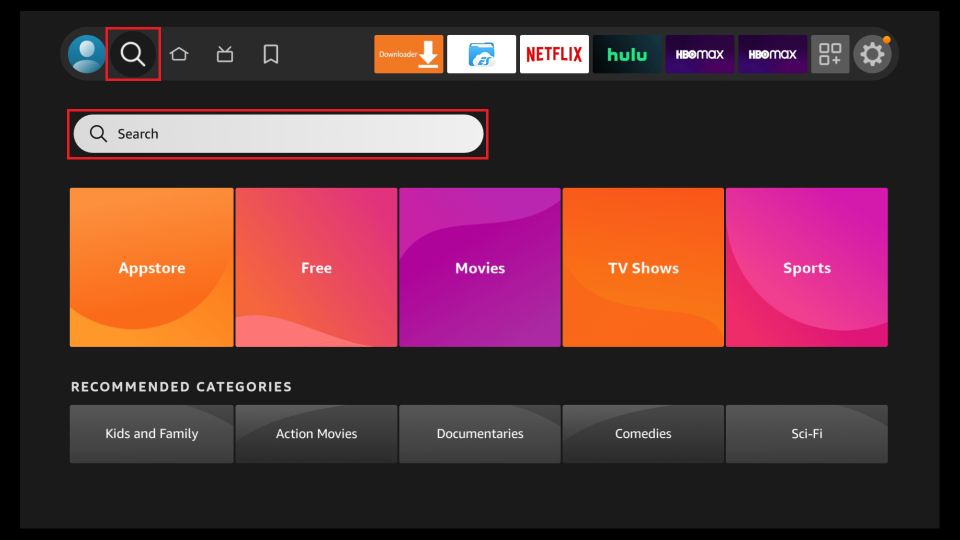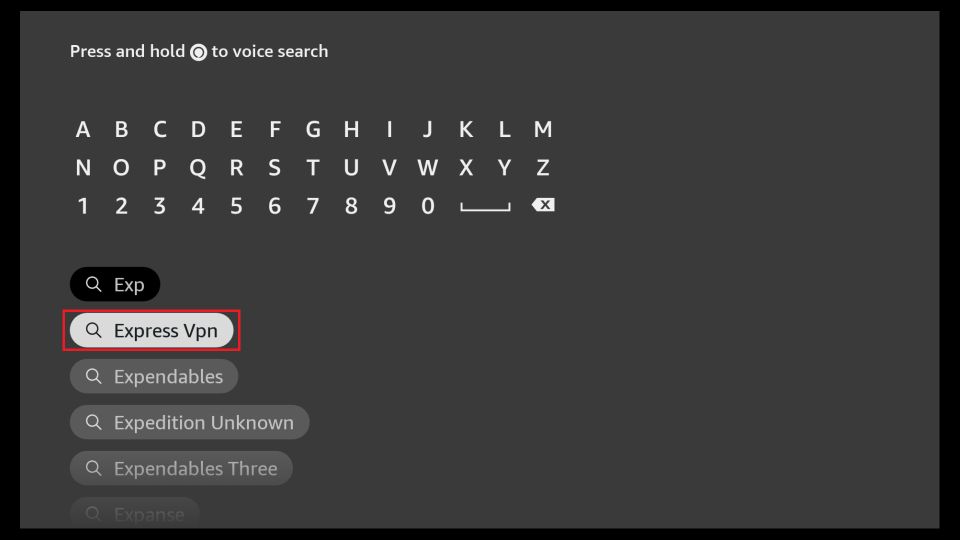 Click the ExpressVPN icon on the following window.

Click Download or Get on the next window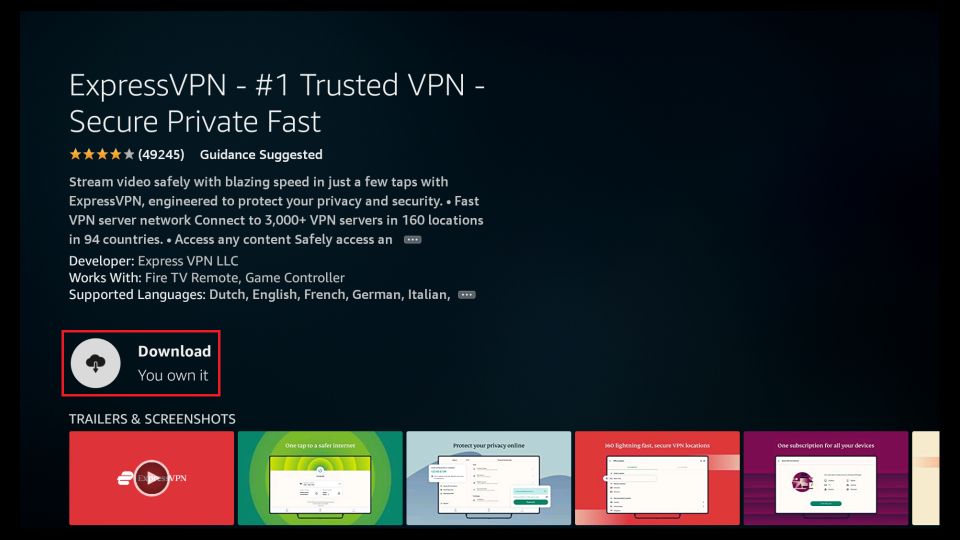 Step 3: Open ExpressVPN once you have downloaded it. Sign in with your account.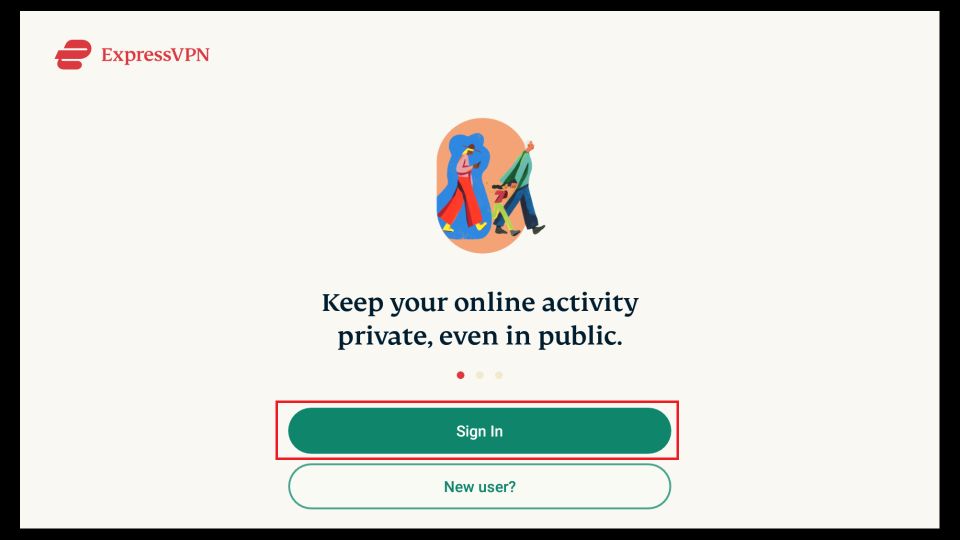 Step 4: Choose a server and click the Connect/Power button

Put your mind at ease now! You have successfully secured your streaming activities with ExpressVPN.
Overview of Weyd on FireStick – Signing Up and Setting Up
Weyd isn't like your regular third-party apps. It requires signing up (buying a paid plan and creating an account) and setting up (adding scrapers). Without the scraper, the Play button won't appear (as seen in the image below).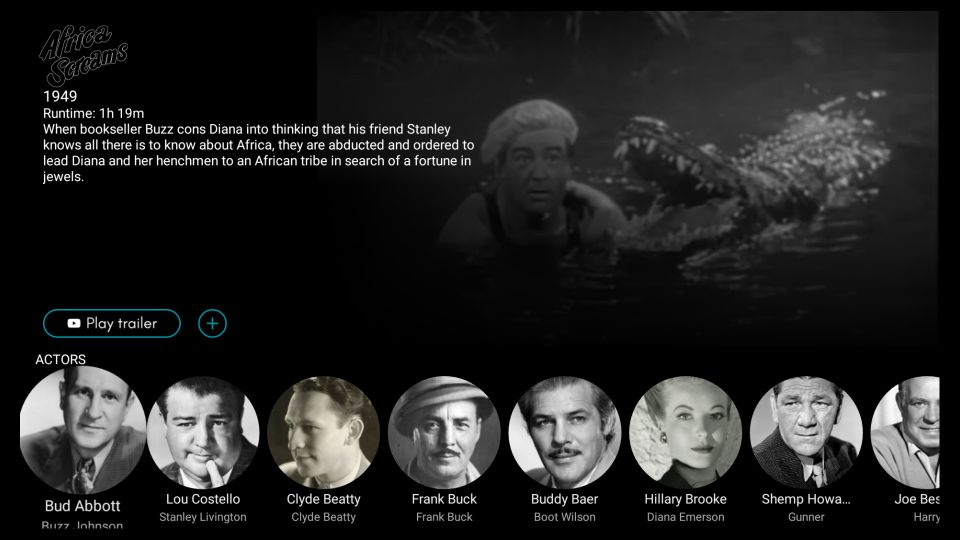 Therefore, I am guiding you through the process of getting the Weyd app ready for streaming.
Sign Up for Weyd
As I told you in the beginning, Weyd is not a free app. Instead, you need a paid subscription. To view the Weyd subscription plans, go to the Weyd Price Plan page.
Weyd offers 4 types of plans with prices ranging from $5 for 3 months to $50 for 12 months. The prices vary depending on the number of devices and duration. The following image shows the list of the plans. You may request a 7-day free trial to test drive the service before buying.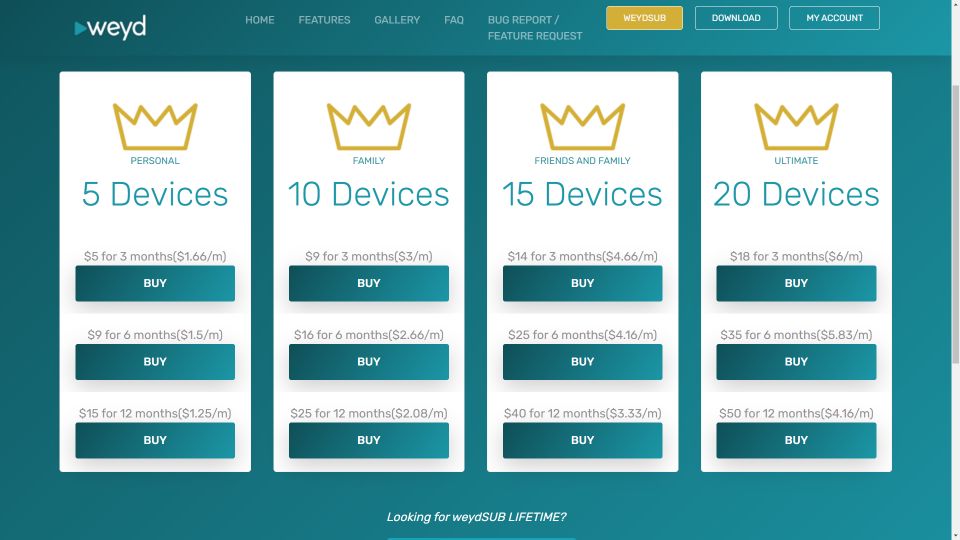 Choose a plan and click BUY. You can sign in with your Weyd account on the next page. If you don't have an account, you can get one using the Weyd registration page.
Setting Up Weyd for Streaming
You must add at least one scraper to stream with Weyd. I am providing the steps to add a scraper. However, free scrapers are usually not good enough. You may experience frequent buffering. The video resolution may also not be that great. Therefore, I recommend using Real Debrid with Weyd. We will talk about Real-Debrid in the next section.
To add the scraper, please follow these steps:
1. Go to your Apps & Channels and launch Weyd.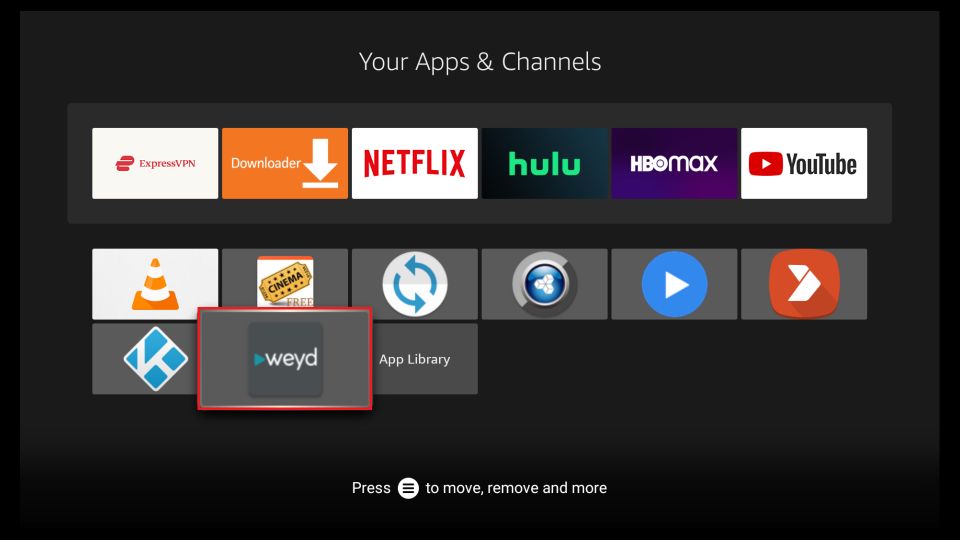 2. Wait for the app to load up things.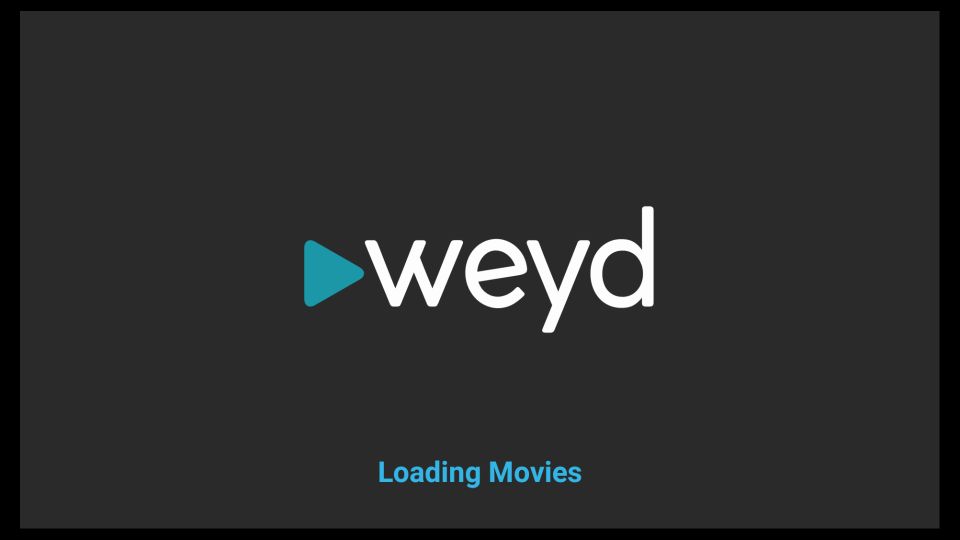 3. Click OK in case this release note prompt appears.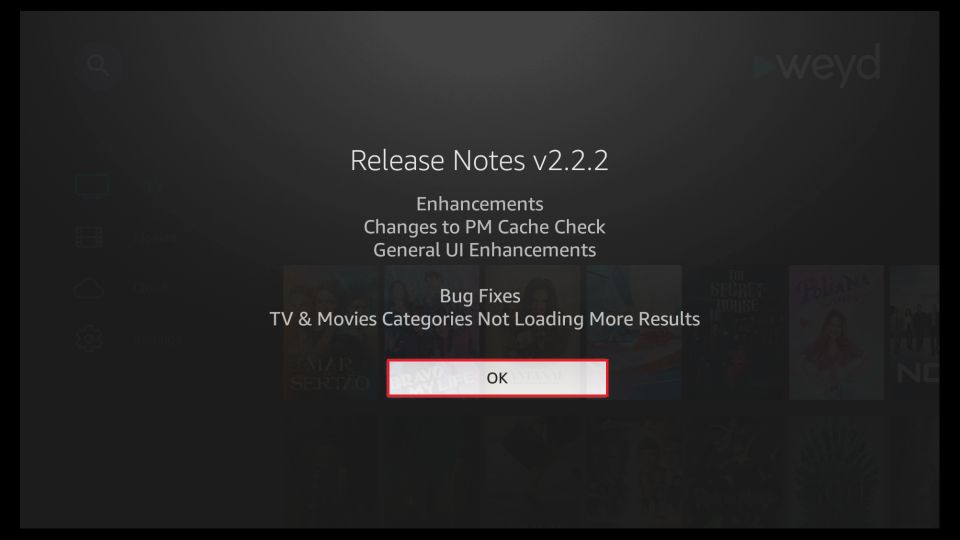 4. This is the home screen of the Weyd app.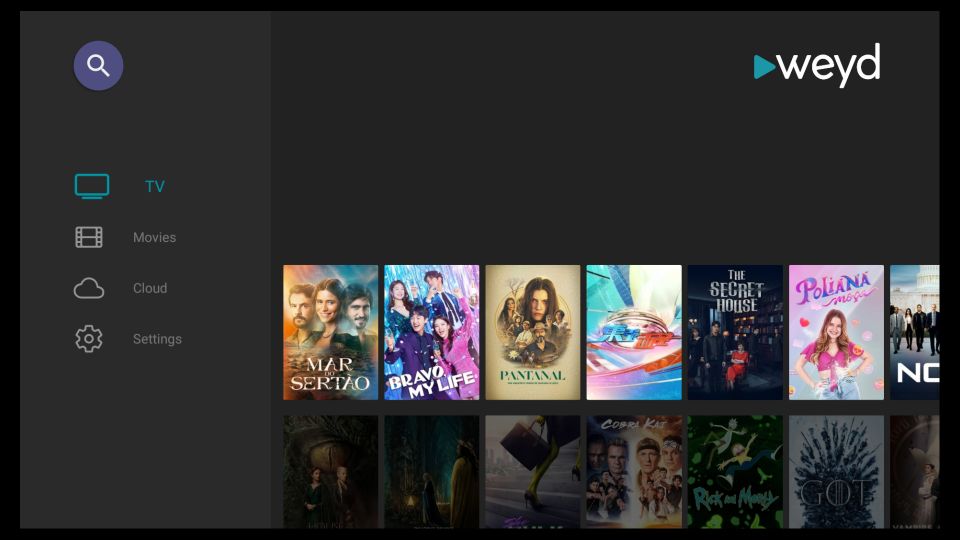 5. Click Settings in the menu on the left.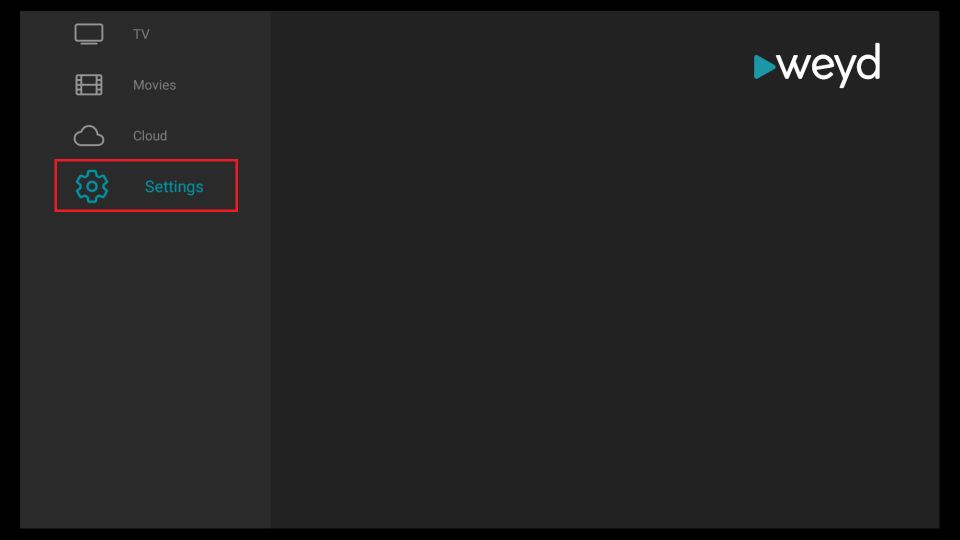 6. Click Subscription in the popup menu on the right.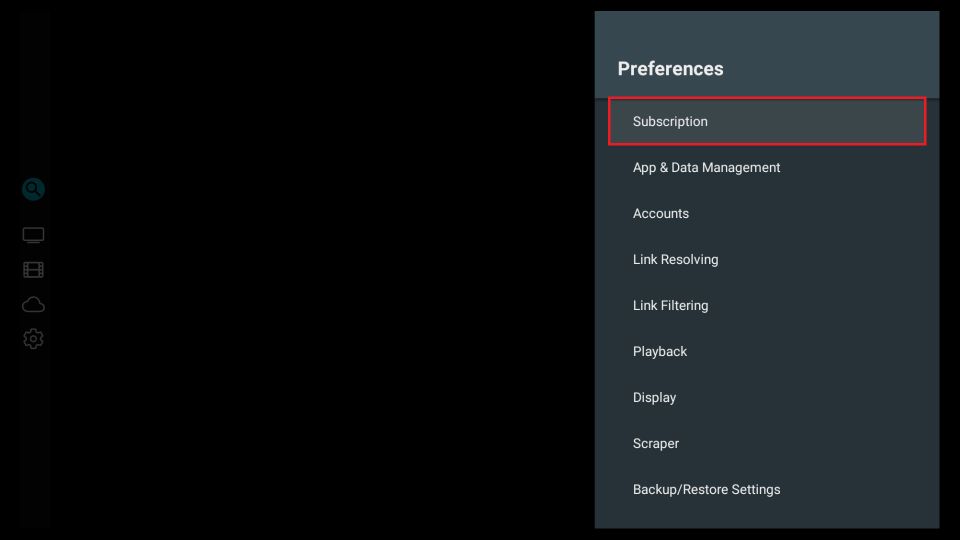 7. The Status shows Invalid if you haven't linked the Weyd app to your Weyd account.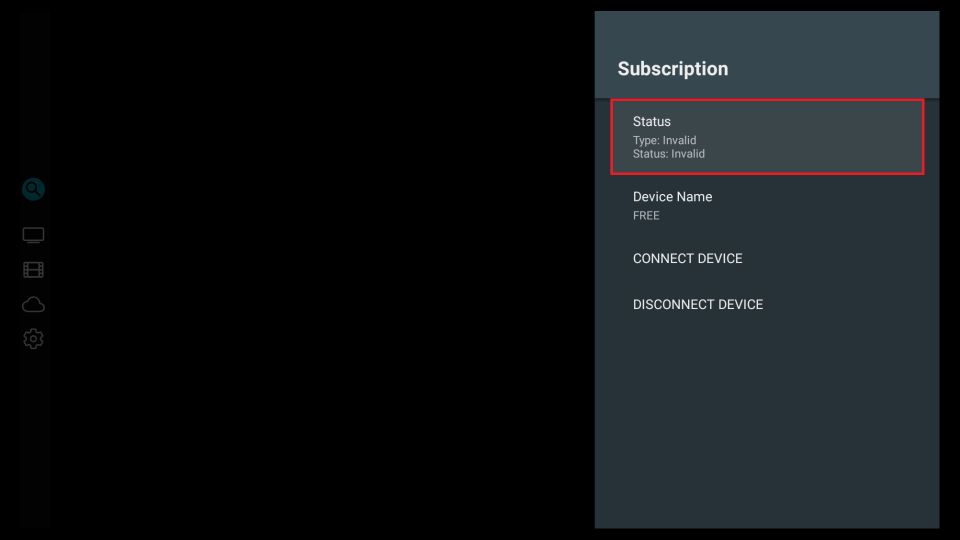 8. Click Connect Device.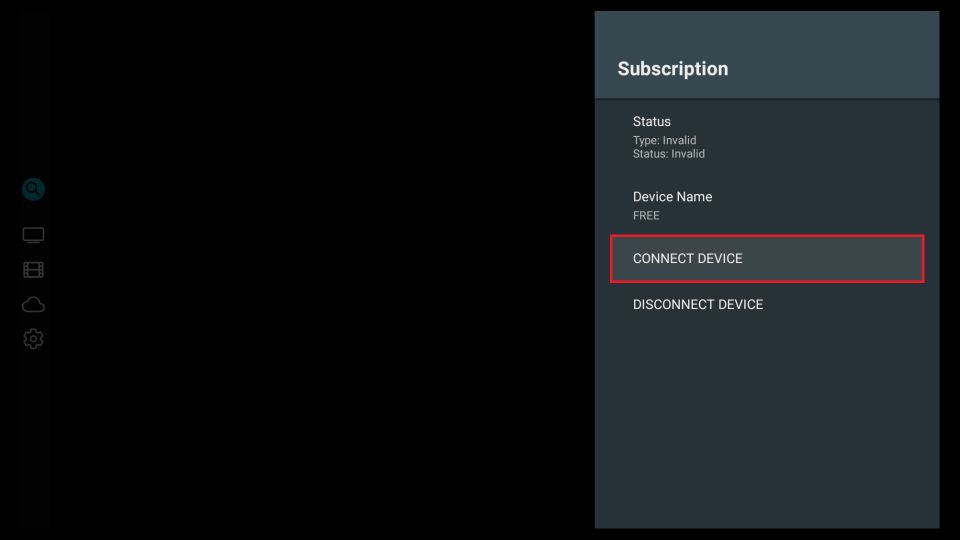 9. A window is displayed with the authentication code.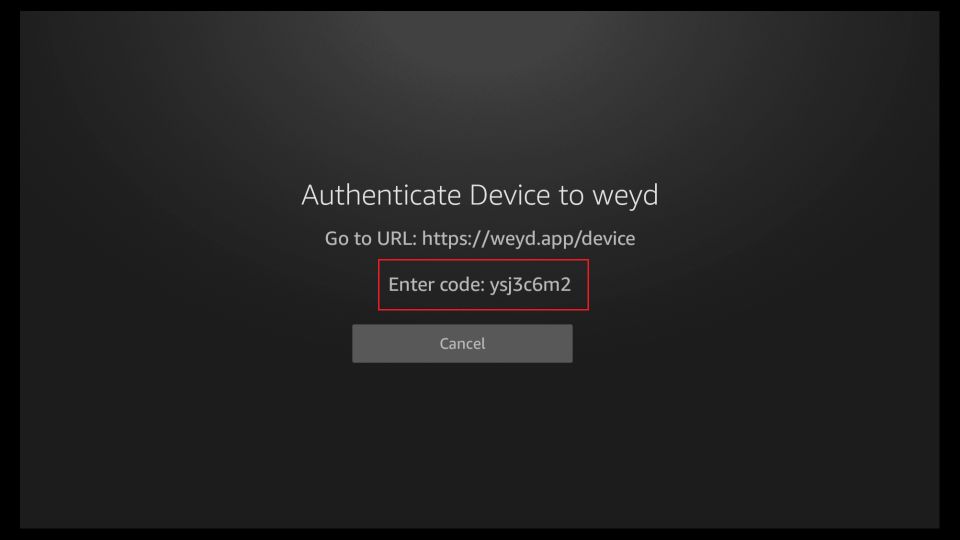 10. Go to weyd.app/device in a web browser and enter the activation code. Enter a device name too. Click Create.

11. Go back to the Subscription menu. You should see your login details.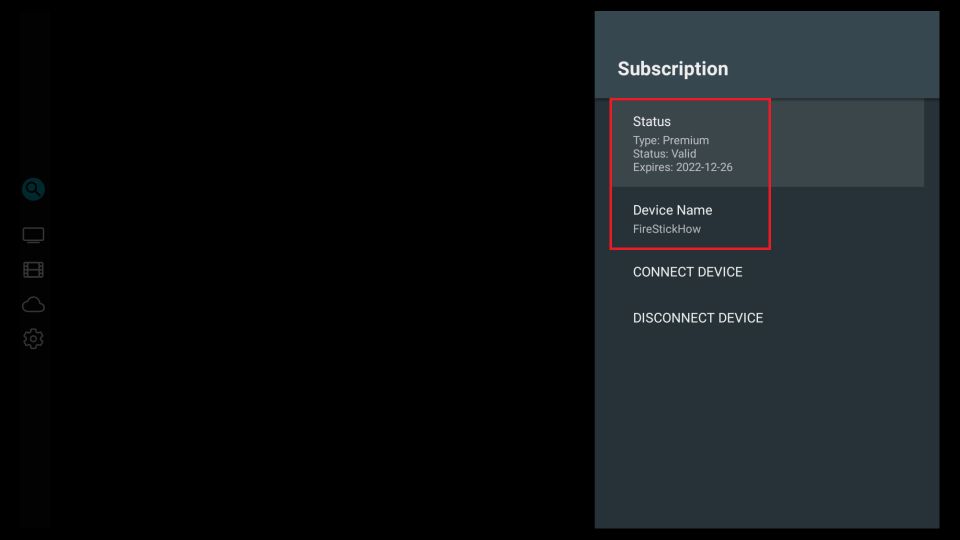 12. On the same window where you click Subscription earlier, scroll down and click Scraper.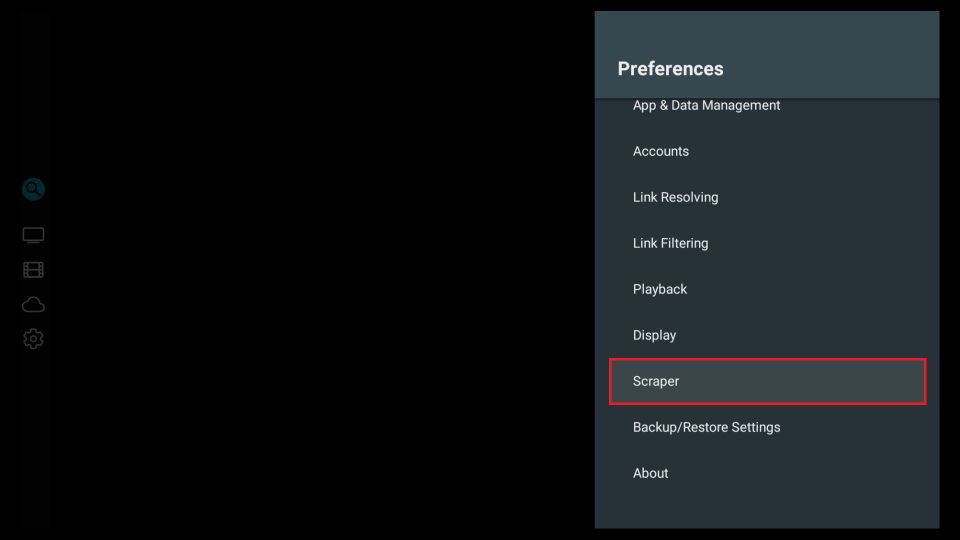 13. Click Scraper source URL.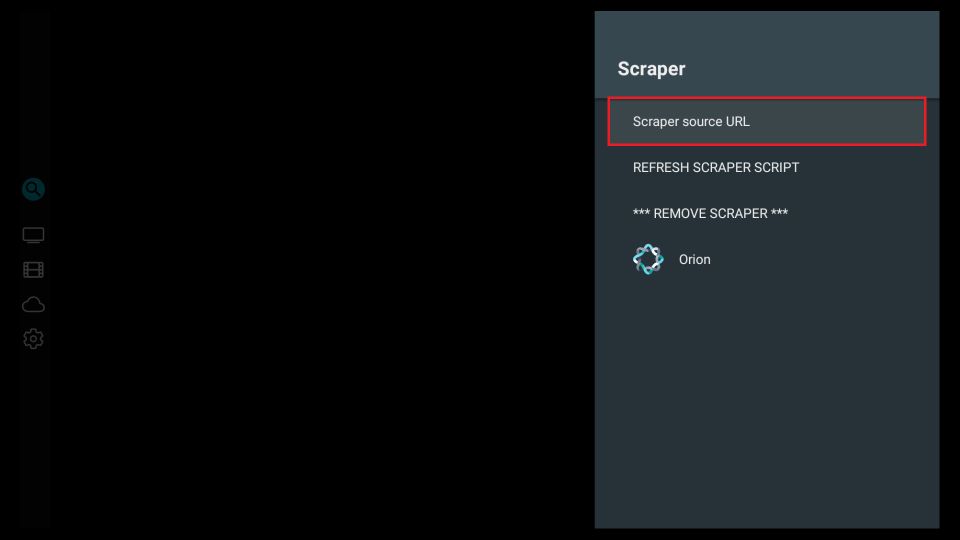 14. Click the text box as marked in the image below.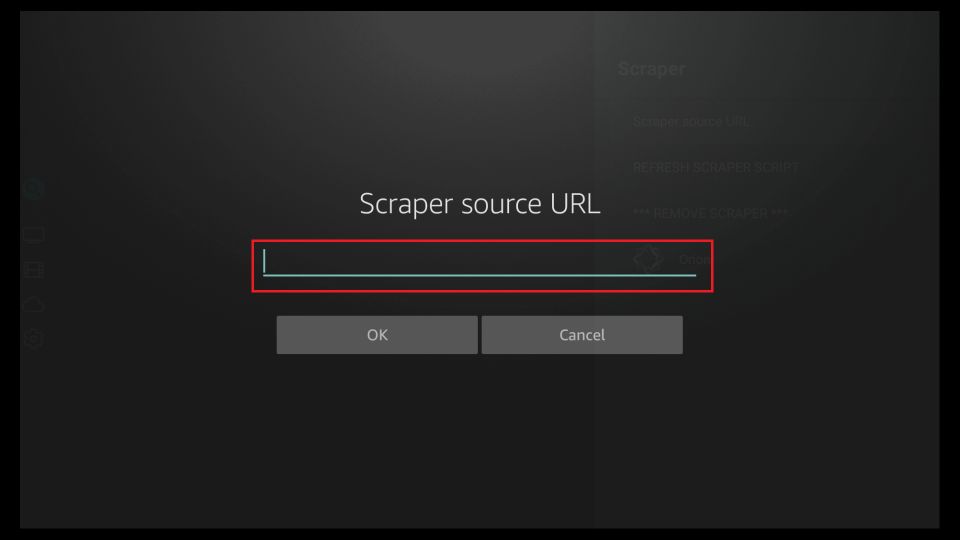 15. Type https://tiny.one/weydsc and click Next.
Note: The scraper is not hosted on the FireStickHow website. I have only shortened the URL so that it is easier to type. The above URL points to https://raw.githubusercontent.com/lalitjoshi06/Scrapers/main/sample/scrapers.json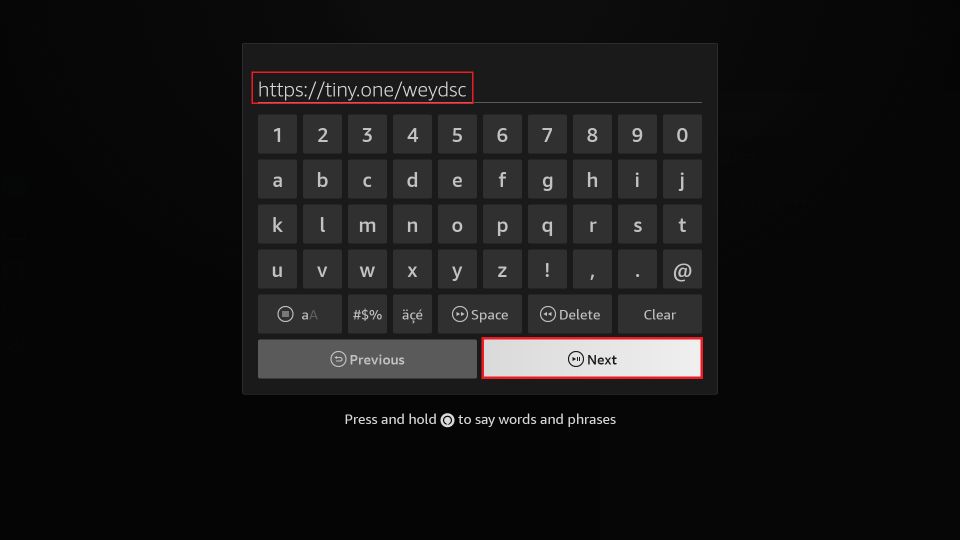 16. You can see the scraper link added in the text field. Click OK.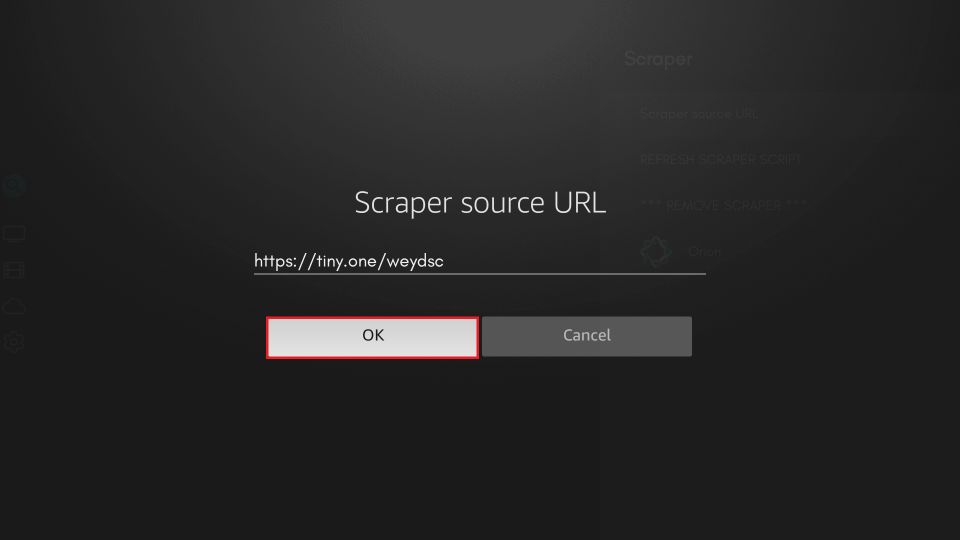 17. Click Yes to continue when the following disclaimer appears.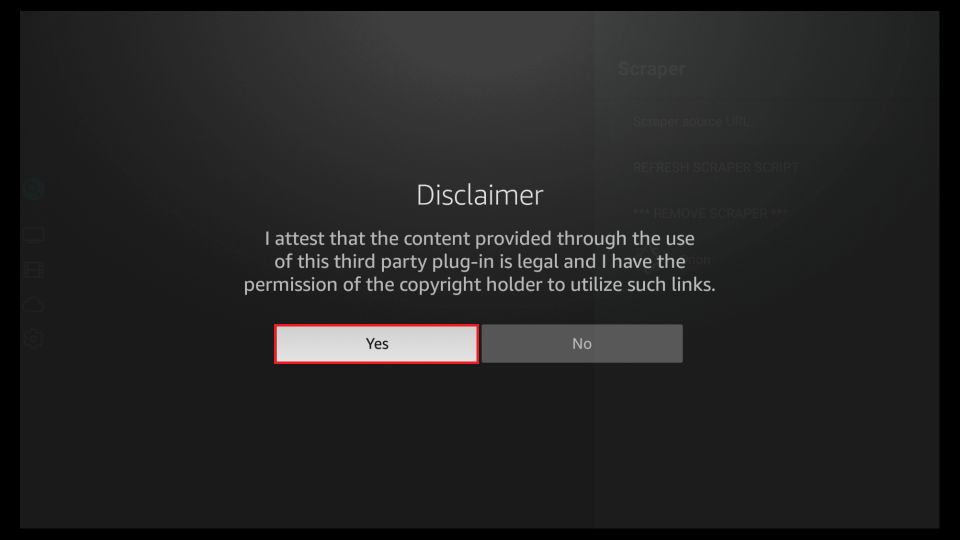 18. You can see the scraper link in the Scraper Source URL section.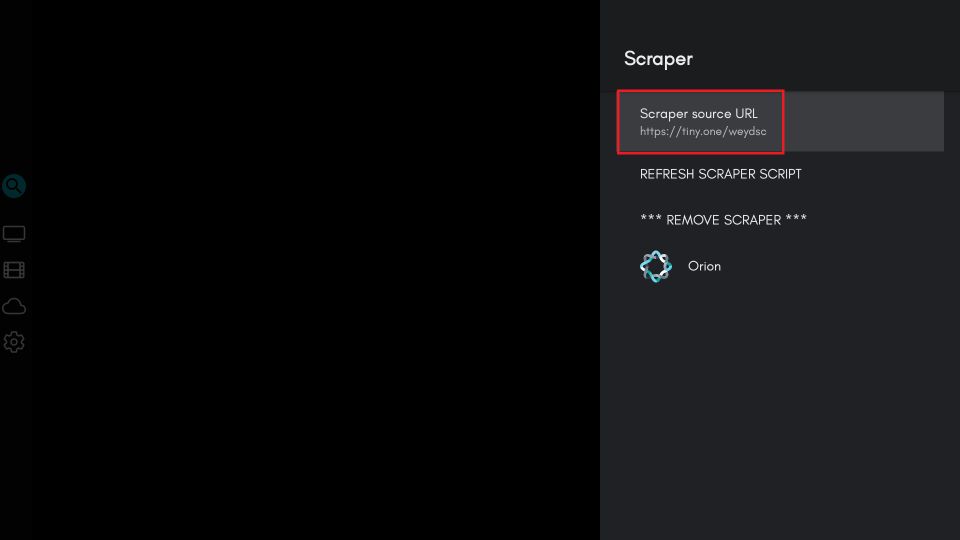 19. You may now search for the movie or episode you want to watch. You will notice that the Play button is now visible.
20. Weyd is now getting video streams from various sources.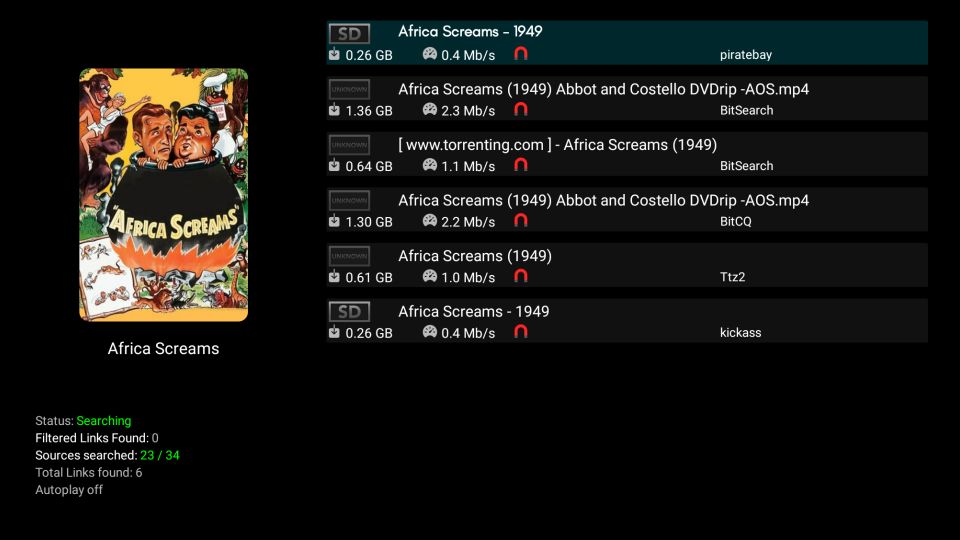 This is how you set Weyd up for streaming. However, go through the next section to integrate Weyd with Real Debrid if you wish to enhance your streaming experience significantly.
How to Integrate Real Debrid with Weyd
Even though Weyd is a paid service, it does not fetch too many quality links through free scrapers. Therefore, I recommend Real Debrid with it. You will see a dramatic difference in quality.
Follow our guide on signing up and using Real Debrid.
Once you set up your Real-Debrid account, follow these instructions to sign in to Weyd:
1. Click Settings in the left menu bar.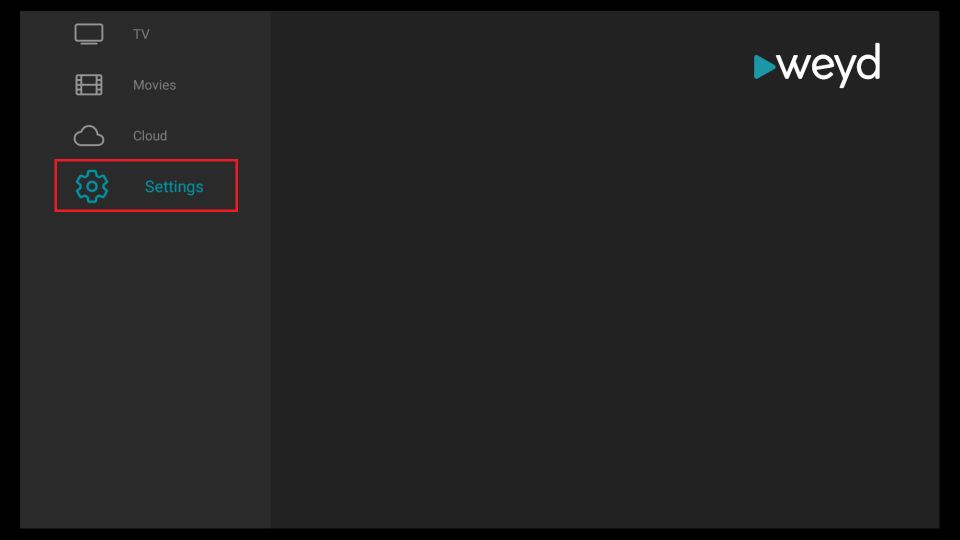 2. Click Accounts on the right.
3. Scroll down. Click Real-Debrid.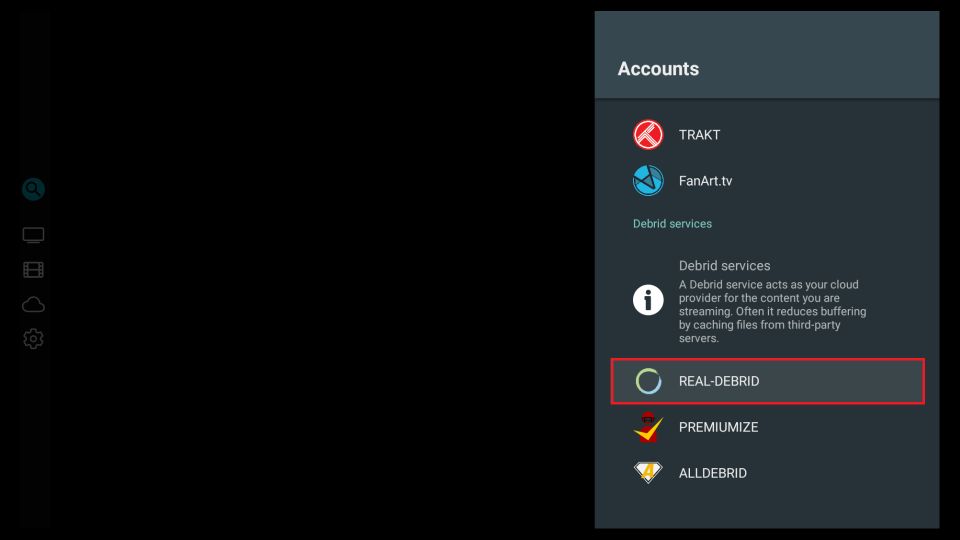 4. Click Yes when the following disclaimer popup appears.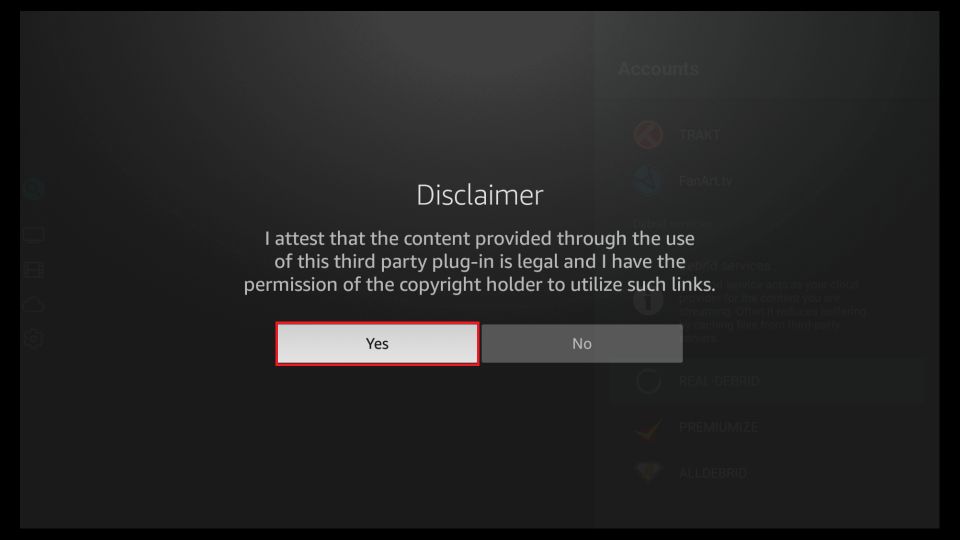 5. You must now see the following Authenticate with Real-Debrid popup. There is a code in the popup. Go to real-debrid.com/device in your web browser and authenticate with this code.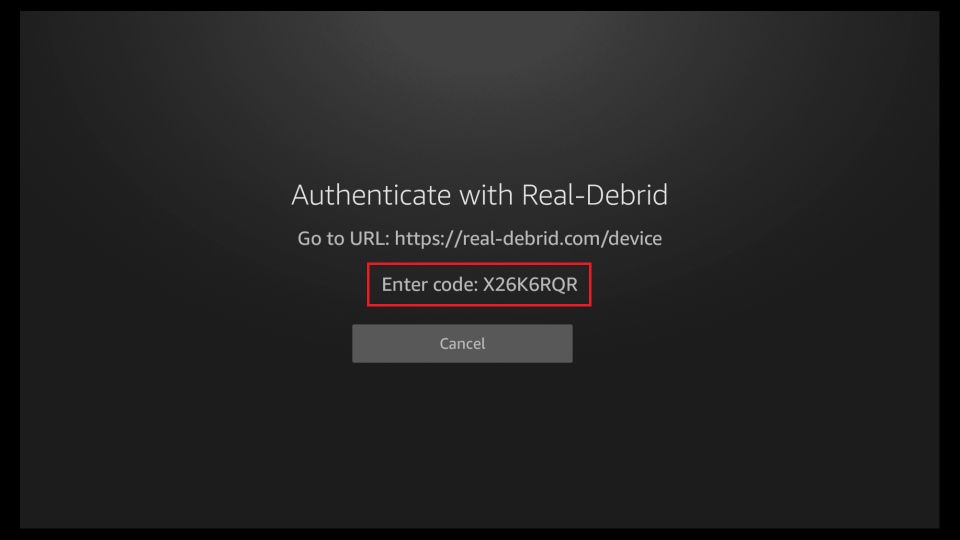 That's it! Real Debrid is successfully set up on Weyd.
Wrapping Up
So, you learned how to install Weyd on FireStick. This guide also demonstrated how to set Weyd up for streaming. Was the process easy to follow? Are you enjoying Weyd? Please let us know through the comments section below.
Related: