In this article, I will explain why you should keep a few options for replacing the Cinema HD APK. I will provide you with a listicle of apps like Cinema HD that will work as a Cinema HD alternative.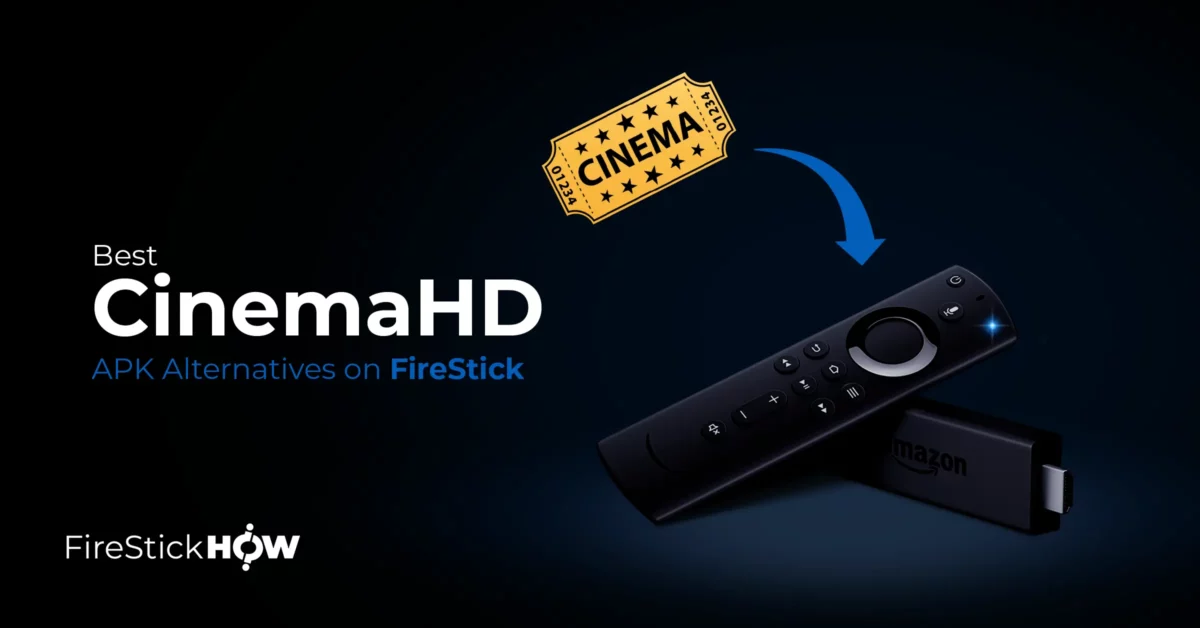 Cinema HD has been the go-to content app on Amazon FireStick for a long time. But of late, its service has become quite unreliable as it has gotten into frequent skirmishes with the authorities.
The primary reason why the Cinema app receives so much flak from the law is because of its vast repository of content. Its seemingly limitless content library has hooked viewers all over the globe.
Paid services will not be like that. Hence, all the legal trouble. But today, we will look at a few apps and decide whether each one can be a viable alternative to Cinema HD.
Attention FireStick Users: Read before you continue
Your government and ISP are probably monitoring your streaming activities using your IP address 3.17.249.235 (exposed to all). You may get into serious legal trouble for streaming copyrighted videos on FireStick. 
I strongly recommend getting a trusted VPN for FireStick to hide your IP address and protect your online identity.
I use ExpressVPN on all my devices as it is the most secure, fastest, and easy-to-use VPN. It comes with an unconditional 30-day money-back guarantee, and you get 3 free months with the yearly plan.
Don't miss out on the peace of mind and online security ExpressVPN provides.
Read: How to Install & Set up the best VPN on FireStick.
Why Is It Important to Keep Some Alternatives to Cinema HD in Hand?
Because of the prolonged issues faced by Cinema HD, the app has become somewhat unreliable in terms of its service over the recent years through absolutely no fault of its own.
Nevertheless, you would not want anything to hamper your quality content viewing. So to maintain that you will need to have a list of working alternatives to Cinema HD.
This is to ensure that if the Cinema HD APK is ever down or out of commission, you can rely on the Cinema HD APK alternatives that you had kept on your Fire Tv Stick as a failsafe.
Best Cinema HD APK Alternatives
After careful research, I have found some viable alternatives to Cinema HD. I believe that in times of need, these apps can step up and fill the void left by Cinema HD if it ever comes to that.
So, without further ado, let us get started on the list.
1. Kodi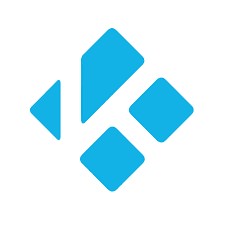 Any list of Cinema HD alternatives is incomplete without Kodi. It is the best of the Cinema HD APK alternatives, and it is one of a kind and has a massive dedicated user base. Its ability to seamlessly integrate third-party addons and builds is a big reason why it remains one of the best alternatives to Cinema HD.
Features
Seamlessly integrates links from almost anywhere on the internet.
It is not dependent on one single app developer. Hence it has a huge range when it comes to the features of the apk.
It gets updated now and then, keeping it completely up-to-date with the latest technology in the market.
Has a seemingly unending list of addons to choose from. Each of these addons will provide you with a separate content library. These streams can help you watch free movies and tv shows, Live TV channels, sports streaming apps, and other content.
Pros
Wide range of addons. These addons guarantee that you will have something to watch in any genre or type that you are looking for.
Kodi is supported on almost every device you can imagine. It is available for Android TV, Android TV boxes, Android devices, iOS and MAC, and Fire TV devices like Fire TV Stick Lite and Fire TV Cube.
Ability to integrate high-quality streaming links.
Open source roots allow for easy and endless customization opportunities, making it easily the best Cinema HD APK alternative.
Cons
Kodi presents a very unusual interface that requires some getting used to. It is a pretty steep learning curve.
It is very uncomfortable to control if your input devices are a mouse and a keyboard.
Best for – Kodi is the best option for streaming any and every content. If you wish to integrate third-party links and streams, Kodi is your option.
How to Install Kodi on FireStick
2. TeaTV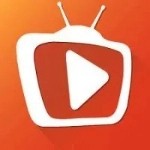 TeaTV has been in the market for quite a while. Initially, it was a multipurpose app designed to let users stream movies and tv shows along with a plethora of other content. But much to my dismay, it does not have a single working sports link on offer.
Despite the lack of sports content, it is one of the better Cinema HD alternatives.
Plus, some links let you see pirated copies of recent movies and tv shows that are not available readily. So my advice would be to steer clear of these links as these are not exactly legal. And I am guessing you would not want to get into trouble with the law for watching movies and TV shows.
Features
It supports the Real Debrid service and Trakt TV.
An indigenous interface with icons for menus allows you to view the thumbnails of the available TV shows and movies.
Refined user interface that gives you an aesthetic experience while using the app.
Pros
This app is completely free to use.
The app is completely stable. You can run almost any link and get on the point viewing experience.
It is extremely easy to use. So you would not have to spend much time learning how to use this app.
It is compatible with Android devices like Android tv boxes and Fire TV devices like Fire TV Stick Lite and Fire TV Cube.
Cons
The continuous advertisements will get to you. The timings of the promotions are pretty bothersome.
Little to no availability of Live TV channel links.
Does not have links for older shows and several popular anime.
Best for – This app is best used to watch movies and TV shows.
How to Install TeaTV on FireStick
3. BeeTV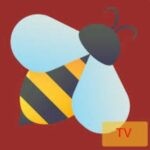 BeeTV is a relatively new addition to the list of apps like Cinema HD, and it comes with its perks, obviously. BeeTV allows you to watch HD content via streaming links, and it has a lot of movies and TV shows in its repertoire that will enable you to watch HD-quality streaming links.
This allows it to be included in the best Cinema HD alternatives list.
Features
The interactive user interface lets you easily find any type of content.
The HD quality streaming links ensure that there will be no buffering on your end when you are watching something on the app.
Allows you to browse through it without any hassle easily.
Pros
It is one of the free streaming apps like Cinema HD.
It is highly reliable when it comes to navigation and user interface.
It is a clone or a hybrid app. So it uses the content library of redundant apps. This has led it to inherit an extensive database of content.
It is compatible with Android OS and is available on Android tablets, smart TV, and Amazon Fire TV devices. This makes this app a viable alternative to Cinema HD for android users.
Cons
There are not a lot of links that function correctly when it comes to live TV and sports.
The content library lacks depth. While a lot of prominent shows are available, there is a lot that aren't.
The contact library has almost nothing that predates the year 2000.
Best for – Streaming free movies and TV shows in HD.
How to Install Bee TV on FireStick
4. Stremio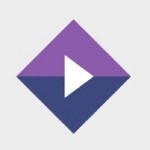 The official tagline of this app is "the only video streaming hub you'll ever need". And true to its claim, it has almost everything available on the internet in its vast library. It is a one-stop solution for people who wish to watch content for free on the internet. 
Features
You can watch Live TV channels, Youtube videos, movies, TV shows, and any form of video available on the internet. 

Subtitle and casting support.

Notifications regarding new releases. 

Supports personal library creation on the app. 

The home screen doubles as a board menu that allows you to view the list of contents. 
Pros
Zero advertisements. 

Multi-language movies and TV shows. 

Easy to control through the sleek UI.

Supports Chromecast.

Is available on multiple platforms. 
Cons
It can open you up to the risk of viruses if the correct addons are not used. 

It sometimes uses torrent files that might open you up to legal proceedings. 
Best for – Watching content on the internet. 
How to Install Stremio on FireStick
5. FilmPlus
FireStick FilmPlus should be your go-to app for streaming free movies and TV shows if you have a jailbroken. It is a clone of the now-defunct Terrarium TV. Once you sideload this app on your FireStick via the Downloader app, you can enjoy its amazing content library. 
Features
TraktTv support. 

Separate sections for movies and TV shows. 

Favorites feature to help you earmark content that you wish to watch later. 

Has several HD links available. 
Pros
Fast playback and content loading. 

Comprehensive content library

Zero buffering issues. 

Accurate Search functionality. 
Cons
Intrusive in-video ads. 

Some links might be broken or corrupted. 
Best for – Watching movies and TV shows for free on a jailbroken FireStick. 
How to Install FilmPlus on FireStick
6. CyberFlix TV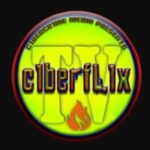 If you are looking for a tried and tested app that millions of users have recommended over the globe, CyberFlix Tv is exactly what you need. With a vast user base across continents, CyberFlix TV is renowned for having the best high-quality streaming links on the market.
If you wish to get a like-for-like replacement for the Cinema HD APK, CyberFlix TV is your best bet.
Features
Offers much more movies and TV shows compared to OTT platform giants Netflix and Amazon Prime.
Numerous filtering options. You can filter content by genre, IMDB rating, and almost every other way you can think of categorizing content.
Lots of different available links for one single content. So if, by any chance, one link does not work, you have the opportunity of trying other links.
Pros
Regular bug fixes and updates are pushed out on the part of the developers.
Almost no buffering.
Strikes a good balance between movies and TV shows.
Extremely user-friendly UI and UX design.
Cons
Has a lot of pirated content. So if you are not using a VPN, it could potentially land you in hot waters with the corresponding authority.
You cannot filter content via year of release.
Best for – Free streaming of content from the internet.
How to Install CyberFlix TV on FireStick
7. Rokkr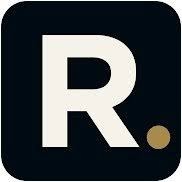 Rokkr is an animated redirection program that allows users to access a number of content and services online. The best part about this app is that not only is it a media player, but it also doubles as a browser. It is an almost replica of the once-popular streaming app 'Watched'.
Features
It supports 7 languages: English, German, Portuguese, French, Dutch, Spanish, and Turkish. 

Allows you to manage playlists.

Let's you change TV modes. 

You can choose between the native player and the MPV. 

Has the option to reset personalization. 
Pros
It is a media player and an IPTV service in one.

Sleek user interface that makes it easy to use. 

Diverse language support makes it accessible to a lot of users across the globe.

Let's you watch live football matches for free that would have otherwise cost you money. 
Cons
Some streaming links might be unreliable. 

Sometimes buffering and crashing might happen.
Best for – Watching live Football matches.  
How to Install Rokkr on FireStick
8. Pluto TV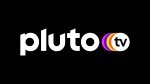 Pluto Tv is a live TV substitute that Viacom owns, and it does not have all the channels of cable subscriptions. But if you are looking for a supplemental live TV application that will run parallel to your content-watching spree, you must try out Pluto TV.
This might not exactly be like Cinema HD APK, but it will get the work done.
Features
Have 250 different TV channels for you to choose from.
Content for all age groups is available here.
Let's watch international shows and channels.
It allows for completely free streaming.
Pros
Has a wide variety of content. Has sufficient content depth in its library.
Pluto TV requires no account creation or formation.
Allows you to access any TV channel, notwithstanding your geolocation.
Cons
Too many advertisements.
Bare minimum features that make for a patchy UI.
Best for – Being used as a supplement to Live TV.
9. Nova TV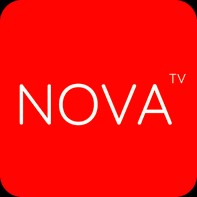 Released in 2019, this app had a meteoric rise through the ranks of streaming apps because of its vast array of streaming links. The app underwent a complete overhaul a few times, and the developers pushed regular updates. If you cannot find specific content on other apps, you should try Nova TV. 
Features
Allows you to download content to watch it later, offline. 

It is completely integrated into the TMDb (The Movie Database Project).

Advanced playback features. 

Superlative voice search feature. 

Tailor-made content recommendations based on your usage patterns. 
Pros
Allows for stream change in the middle of playback. 

Extensive collection of streaming links from trustworthy sources. 

Helpful viewing history and a watchlist. 

Allows you to resume from exactly where you left off last time. 
Cons
Require a mouse pointer for the voice search function. 

The recent updates make it mandatory to use the native Titan player, which is peppered with ads. 
Best for – Watching movies that aren't usually available readily on the internet. 
10. Strix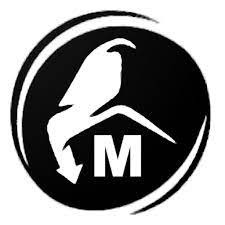 A free-of-charge movie streaming app, Strix is one of the few apps that deliver on its promise of allowing you to watch HD-quality movies while in the comfort of your home. With no additional hassle required during the installation and initiation process, Strix is easily one of the market's most convenient options for you to watch free movies and TV shows. 
Features
It is a good streaming option with decent shortcuts and playback options. 

Does not require any added element during its download and installation process.

Is available on a wide range of platforms. 

Supports Chromecast

Features movies and TV shows from not just the USA and England, but worldwide. 
Pros
The easy filter feature lets you find content with ease.

Convenient UI design makes interaction with the app seamless.

Has multi-language subtitle support.

The content library is updated regularly. 
Cons
Intrusive ads.

Some links might not work correctly. 

Has buffering issues on some streams. 
Best for – Watching free movies and TV shows. 
How to Install Strix on FireStick
11. OneBox HD
This is a wonderful app that allows for streaming free content. It might not be the best streaming apps like Cinema HD, but it does the job.
Features
Daily database updates to include the latest movies and other content.
Pro player support
Built-in search bar to search for content.
Pros
Allows offline mode watching.
Has provision to download content.
HD movies are available.
Cons
Has a lot of faulty links.
Too many pop-up ads.
Best for – Streaming quality movies.
How to Install OneBox HD on FireStick
Wrapping up
Cinema HD has been a mainstay for watching movies and TV shows for a long time. But now that it is defunct, we must resort to other means. I have compiled this list based on the apps I used to watch content after Cinema HD became non-functional.
What apps do you use to watch content in place of Cinema HD? If you want me to review them, do let me know their names in the comments.
Related: