This tutorial will show you how to install Ocean Streamz on FireStick. The instructions in this guide work on any device running Fire OS, including FireStick 3rd Generation, FireStick 4K Max, Fire TV Cube, FireStick 4K, and FireStick Lite. 
What Is Ocean Streamz?
Ocean Streamz is an all-in-one app that lets you watch a variety of content, including movies, shows, anime, and live TV. The on-demand movies and shows are its stronger suit. However, you may find some good content in the anime and live TV sections.
Ocean Streamz is not an official app. You can't get it from the Amazon Store app. Therefore, you sideload it from its website.
This app allows Real Debrid sign-in. However, Trakt support is not present.
Attention FireStick Users: Read before you continue
Your government and ISP are probably monitoring your streaming activities. You will likely get into serious legal trouble if caught streaming copyrighted videos on your FireStick. Your IP address 3.17.249.235 is exposed to everyone. Therefore, I strongly recommend getting a trusted VPN for FireStick and hiding your online identity.
I use ExpressVPN on all my devices as it is the most reliable, secure, and fastest VPN. Enjoy effortless installation on any device and a 30-day money-back guarantee. Plus, when you sign up for the annual plan, you'll get 3 months free. Don't miss out on the peace of mind and online security ExpressVPN provides.
Read: How to Install & Set up the best VPN on FireStick.
Is Ocean Streamz Safe?
The following image shows the scan result of the Ocean Streamz APK file with Virus Total. The antivirus checked the APK with nearly 30 security vendors. It did not find anything malicious. So, I am assuming the app is safe. However, you may want to scan it with any other antivirus you prefer.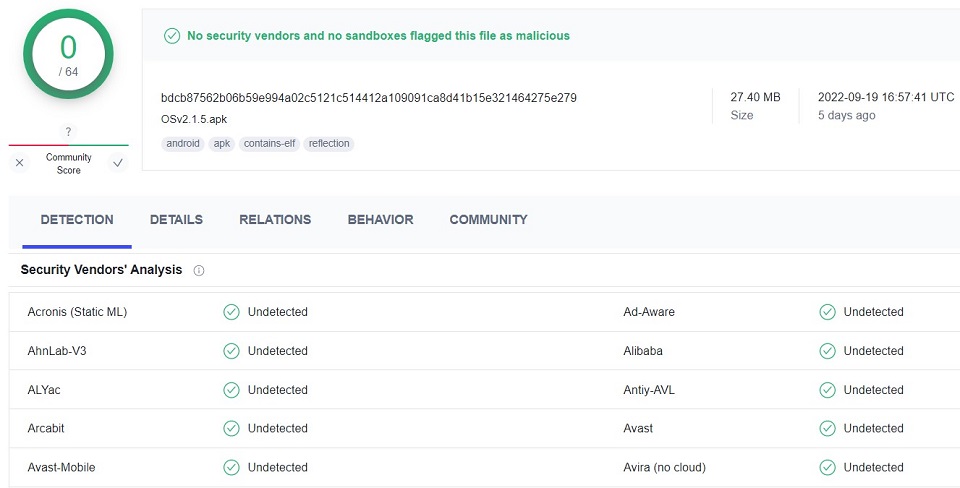 Furthermore, Ocean Streamz is on my FireStick, and I have not seen anything alarming.
Is Ocean Streamz Legal?
Ocean Streamz is from an external source unsupported by the Amazon Store. This app fetches video streams from dozens of unverified sources. Unfortunately, FireStickHow.com does not have the resources to find out if these sources have the copyright license to distribute the media.
We encourage our readers to do independent research to determine the legality of any third-party app.
We also recommend you use ExpressVPN whenever you are streaming with Ocean Streamz. ExpressVPN will encrypt your streaming and ensure you avoid any legal trouble.
Features of Ocean Streamz
Here are the highlights of the app:
A massive video content collection includes movies, shows, anime, and live TV.
The content library gets regular updates with new videos.
Easy to install and even easier to use.
Supports Real Debrid.
Up to 4K streaming with Real Debrid.
How to Install Ocean Streamz on FireStick
You are sideloading this app and not installing it from the Amazon Store. Therefore, the process won't be as straightforward. Here is what we are going to do:
Part 1: Install the Downloader app
Part 2: Enable Downloader to sideload Ocean Streamz
Part 3: Sideload/install Ocean Streamz using Downloader
Follow each piece carefully, and you will have the Ocean Streamz on FireStick in no time.
Part 1: Install the Downloader app
If you are new to FireStick (or sideloading) and not familiar with Downloader, let me give you a quick overview.
Downloader is an app that lets you sideload or install apps from external sources not found in the Amazon Store. FireStick does not support the traditional mode of sideloading using a browser. Therefore, you need Downloader.
Downloader is on the Amazon Store as an official app. Here is how you get it:
1. Go to Find on the FireStick home screen.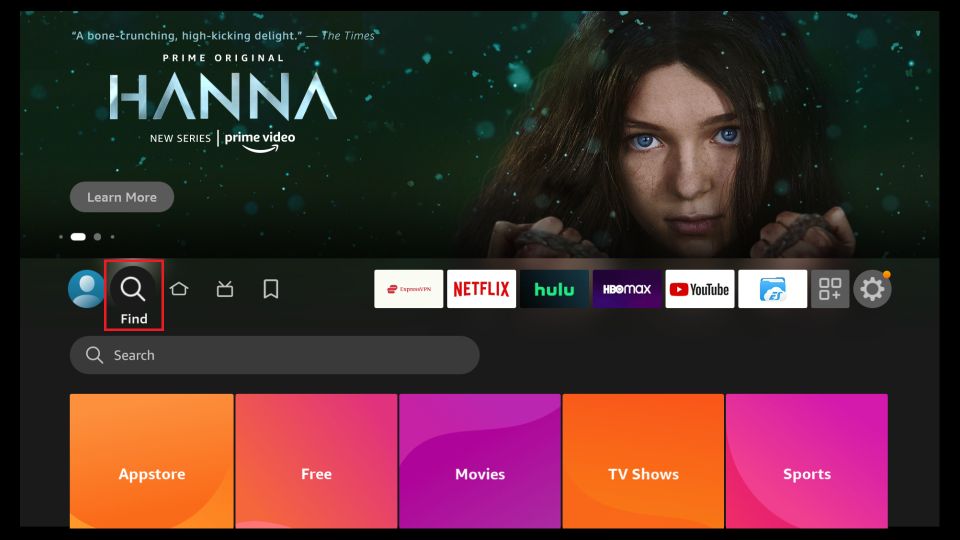 2. Click the Search box.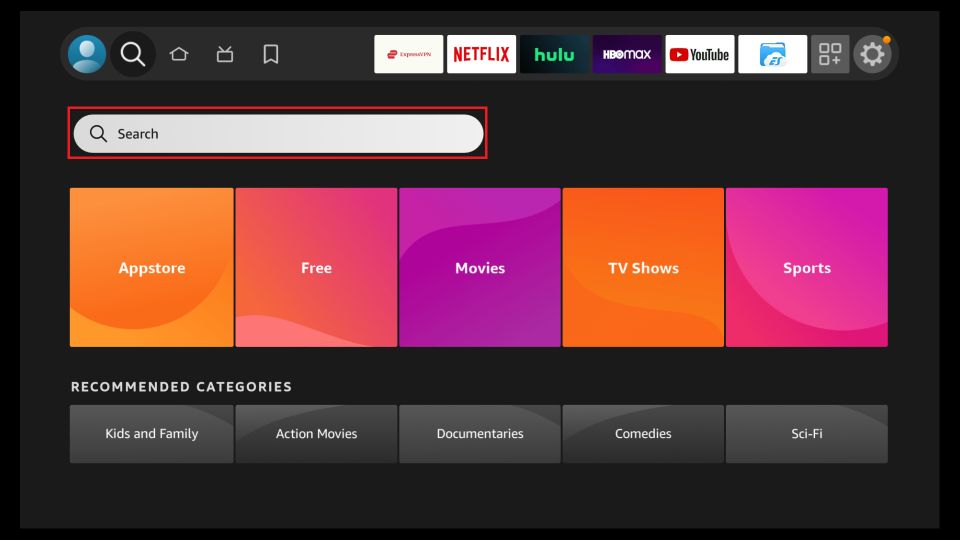 3. Search for Downloader. Then, follow the onscreen instructions to install the Downloader app.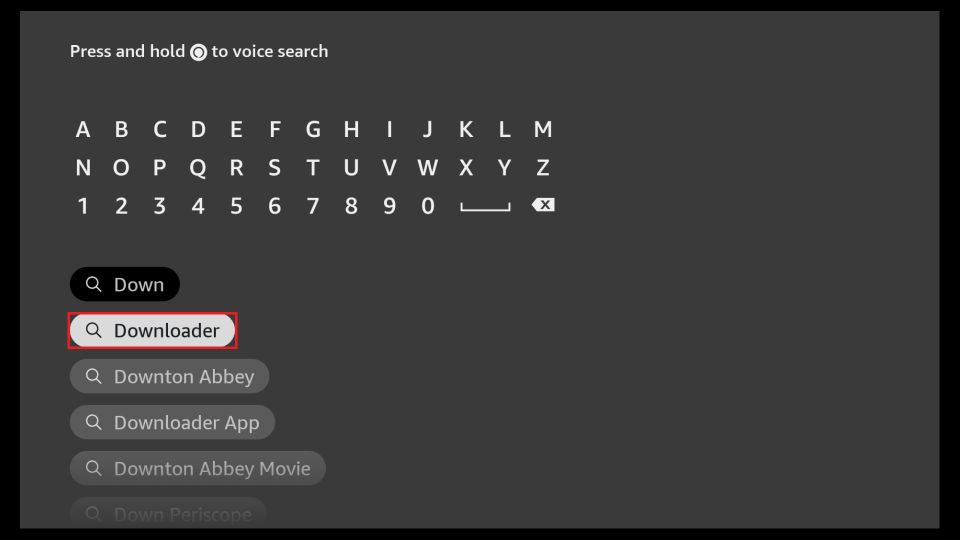 Don't launch Downloader yet. We have a setting to tweak.
Part 2: Enable Downloader to allow sideloading Ocean Streamz
You have installed the Downloader app. However, you must first enable sideloading through Downloader. Here is how it is done:
1. Select the Settings icon on the home screen of FireStick from the menu bar in the middle (the gear icon on the right).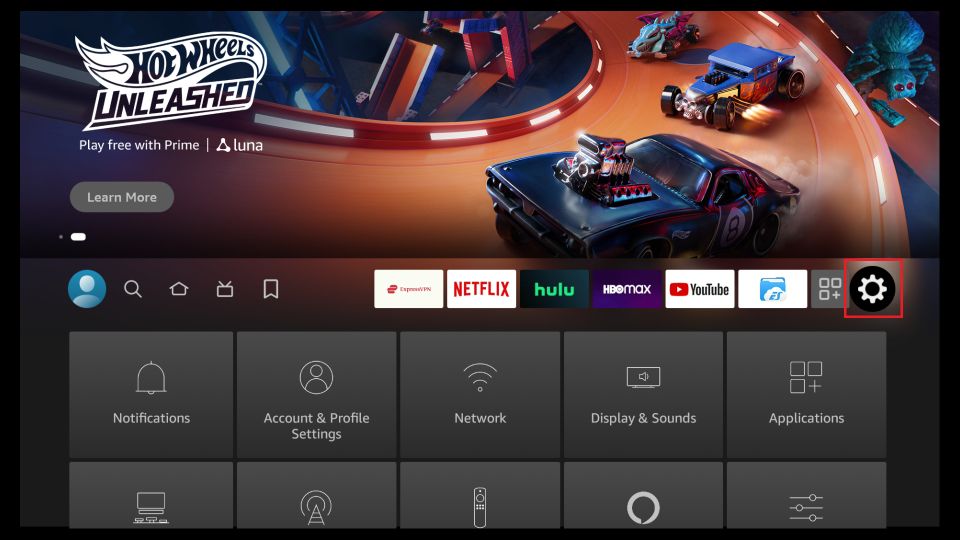 2. Scroll down and open My Fire TV.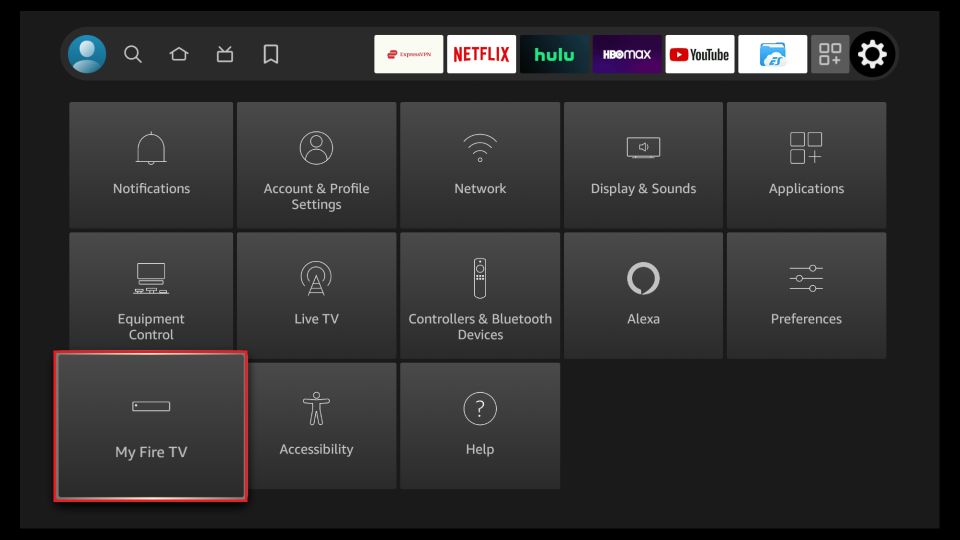 3. Click Developer Options.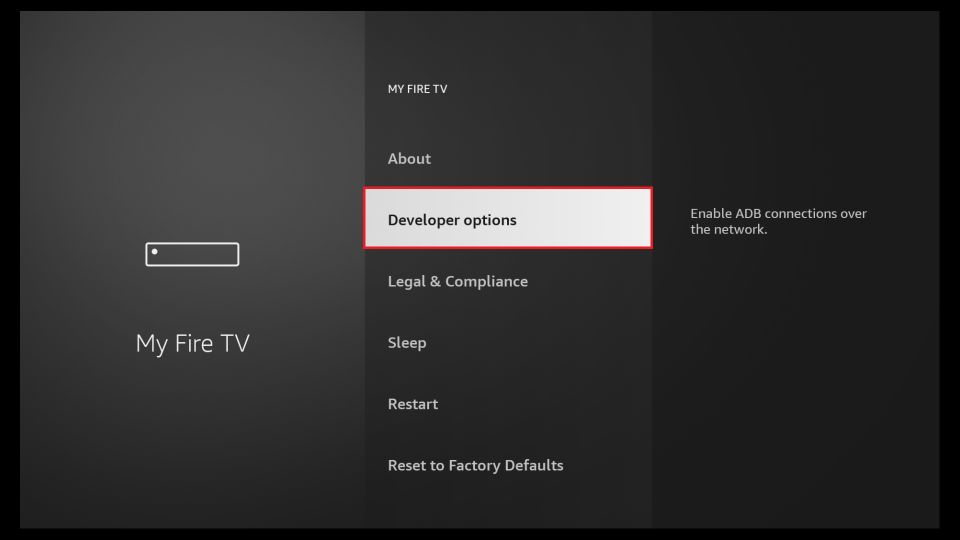 4. Open Install unknown apps.
Note: Some FireStick models may still show Apps from Unknown Sources. In that case, click Apps from Unknown Sources to turn it on. You may then jump to step six.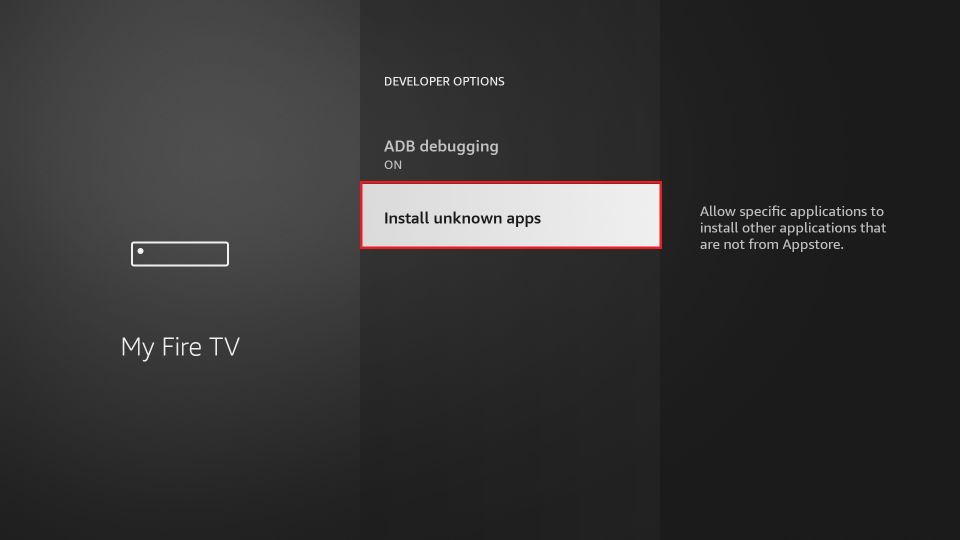 5. Find and select Downloader if it is OFF.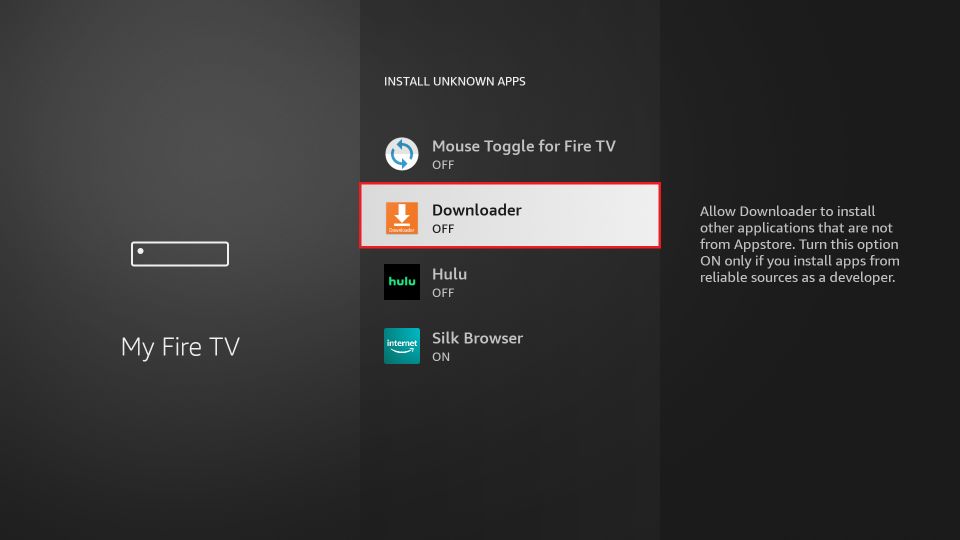 6. It should be ON now, as seen in the image below.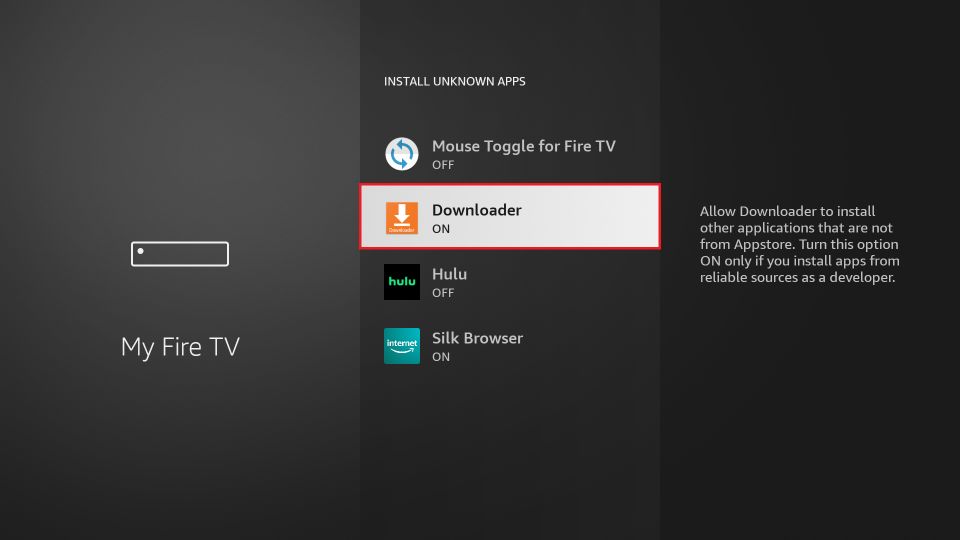 7. Click the Apps & Channels icon on the home screen of FireStick (it is the button with squares and a plus sign).
8. Scroll down and click Downloader (You may want to create a Downloader shortcut on the FireStick home screen if you plan to use it frequently.)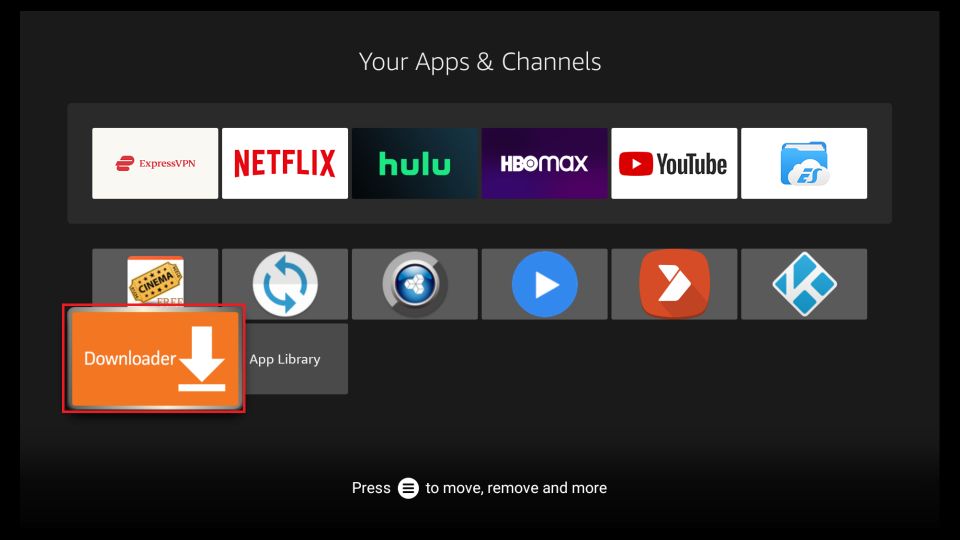 9. Click Allow if this prompt appears.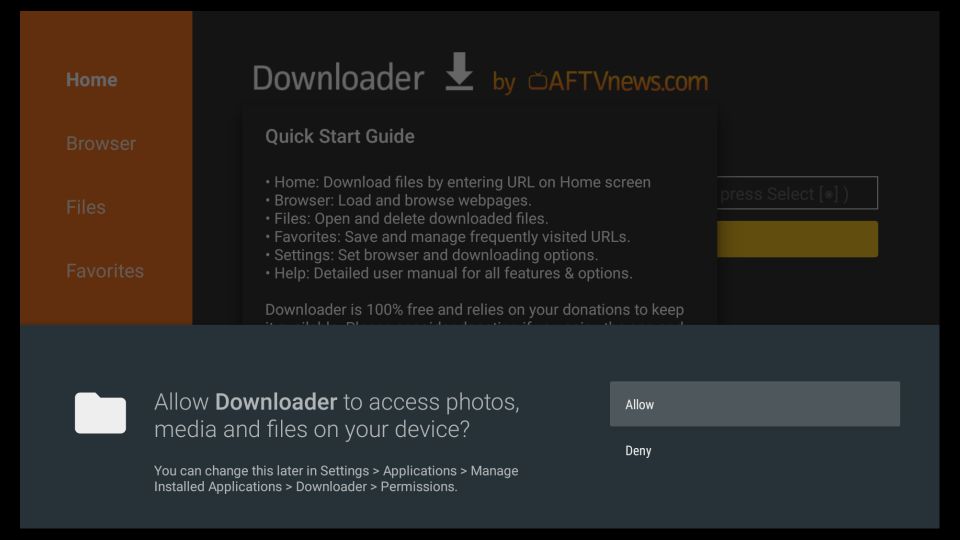 10. Click OK if you see this popup. It appears only when you use the Downloader app the first time after installation.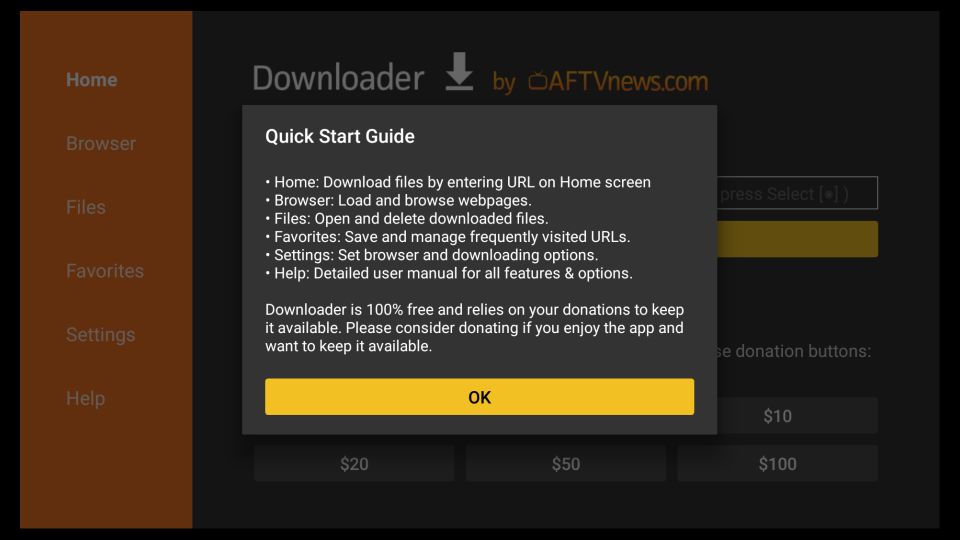 You have successfully set up the Downloader app to sideload Ocean Streamz.
Part 3: Sideload/install Ocean Streamz using Downloader
Follow the steps below:
1. Click the Textbox or address bar on the Downloader home window.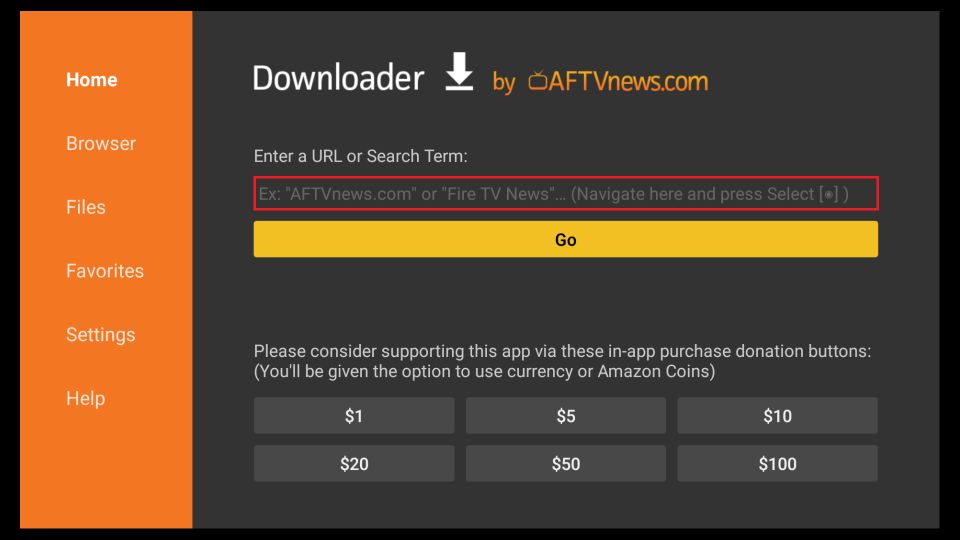 2. Type this download URL for Ocean Streamz: firestickhow.com/ocean
Recheck the URL and click OK.
Note: The above URL downloads the Ocean Streamz APK from the app's official website. This APK is not hosted on our server. FireStickHow.com is not affiliated with the app developers.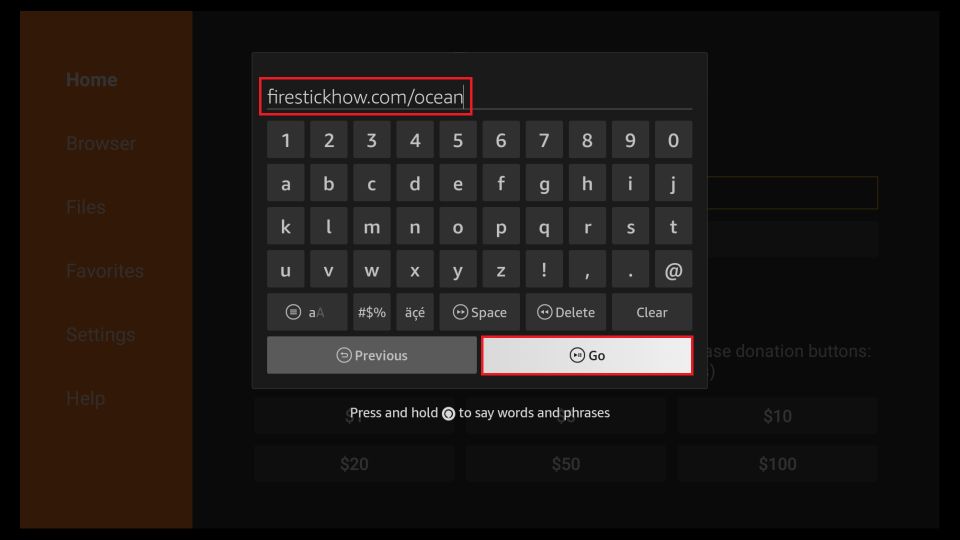 3. You should now see the Ocean Streamz APK getting downloaded. Wait for it to complete.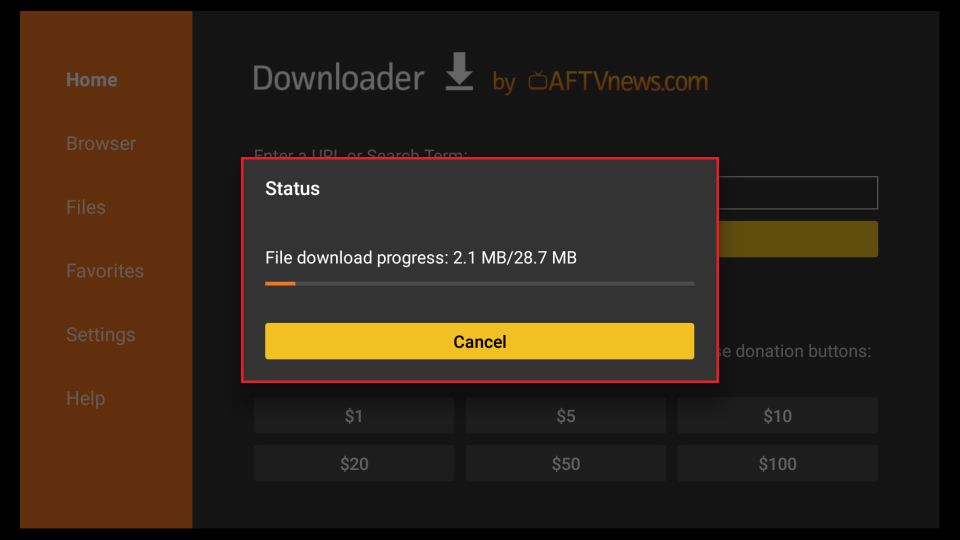 4. Next, Click Install when the following prompt appears after the APK has been downloaded on FireStick.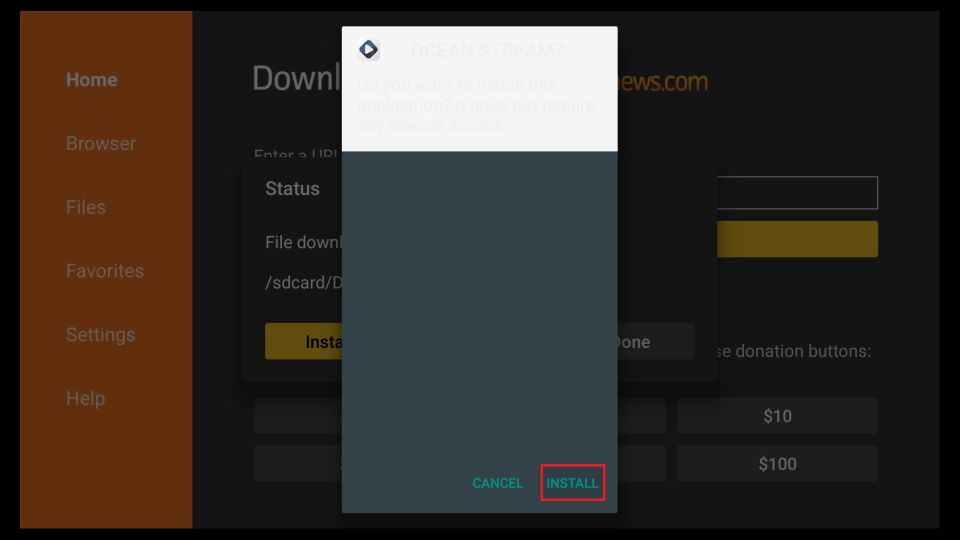 5. Ocean Streamz APK will only take a few seconds to install.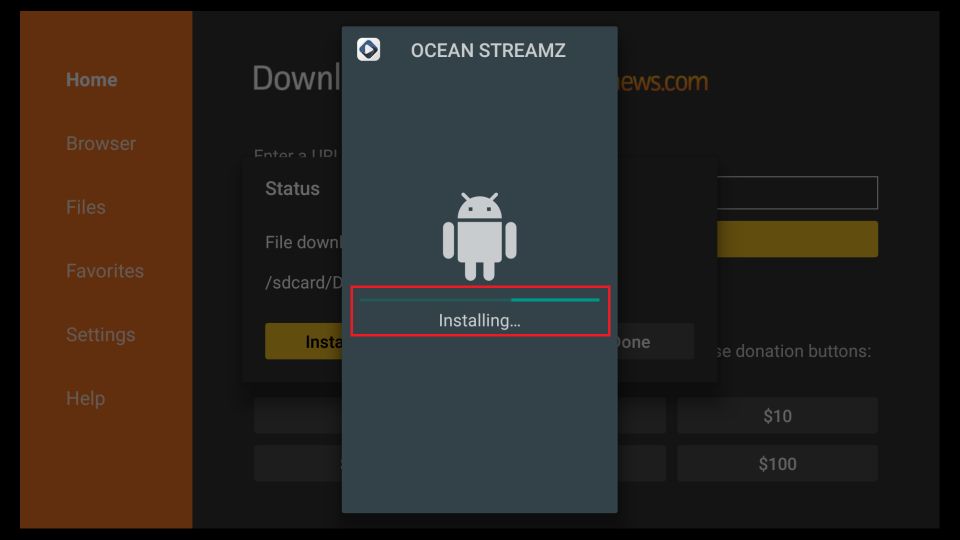 6. After the installation is complete, you may either click Done or Open. I am choosing DONE to go back to the Downloader window and remove the Ocean Streamz APK file. You don't need it anymore as the app has been installed. Deleting it will save space.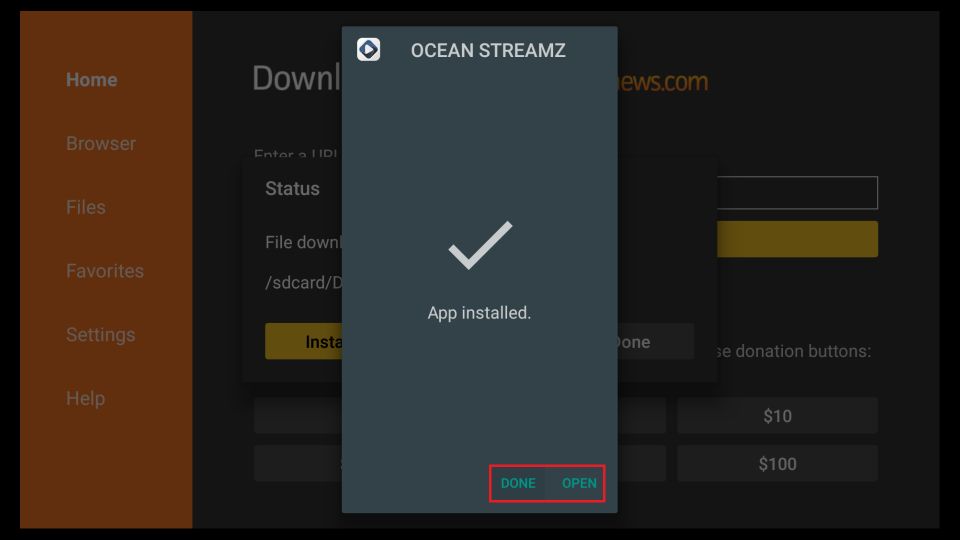 7. Choose Delete.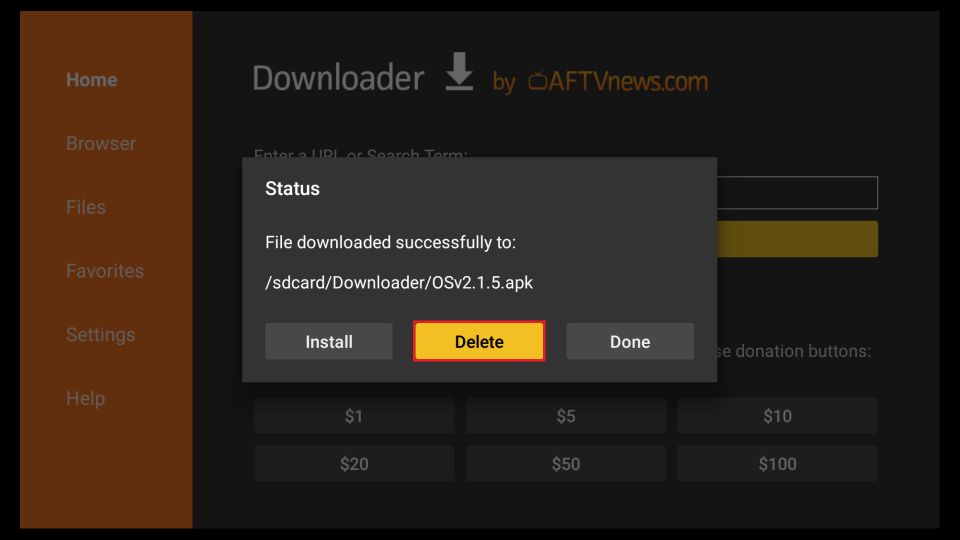 8. Click Delete one more time to remove the file.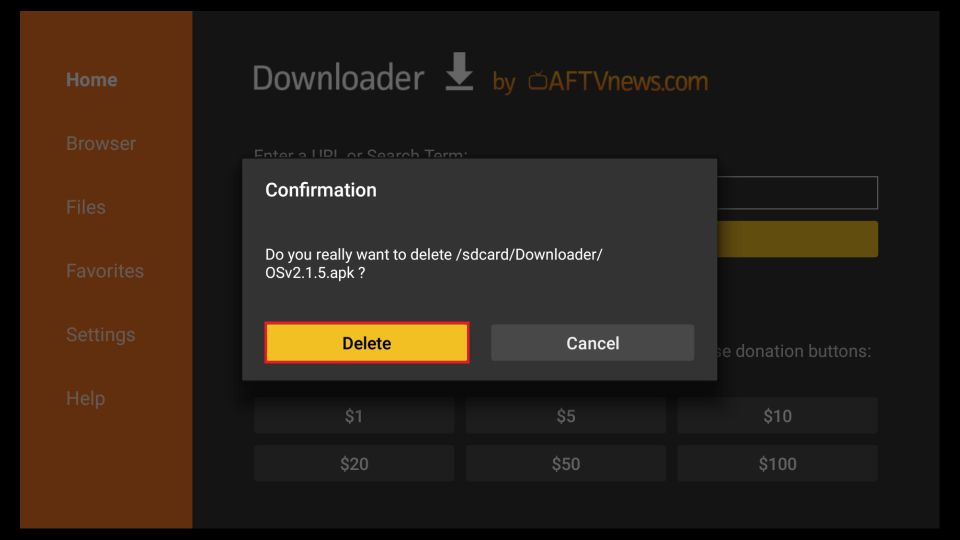 That's it! You have successfully installed Ocean Streamz on FireStick.
Wait! Before watching your favorite content on FireStick, ensure you have protected your online identity. Your streaming activities are likely being monitored and logged by your Government as well as your ISP. Free streaming of copyrighted videos may get you into legal trouble.
Thankfully, you can easily avoid the surveillance and monitoring of your online activities and completely maintain your privacy. All you need to do is connect to a trusted and reliable VPN on FireStick. A VPN will hide your IP address and your online identity by encrypting your internet connection.
Please note that I am not encouraging you to violate any copyright laws. You should always watch the content available in the public domain. I am simply recommending the use of a VPN to maintain your privacy. You have every right to your privacy, which is constantly being breached these days.
I personally use ExpressVPN and have found it to be the fastest and most secure FireStick VPN. It is the most streaming-friendly VPN I have ever used. Therefore, I highly recommend getting ExpressVPN for FireStick.
Here is how you can quickly and easily get the ExpressVPN app on FireStick:
Step 1: Click HERE to subscribe to ExpressVPN and enjoy a 49% discount with 3 months of extended service. You are also eligible for a 30-day, full money-return guarantee.
Step 2: Download and install ExpressVPN on FireStick
Choose the Find > Search option on the FireStick home screen on the menu bar.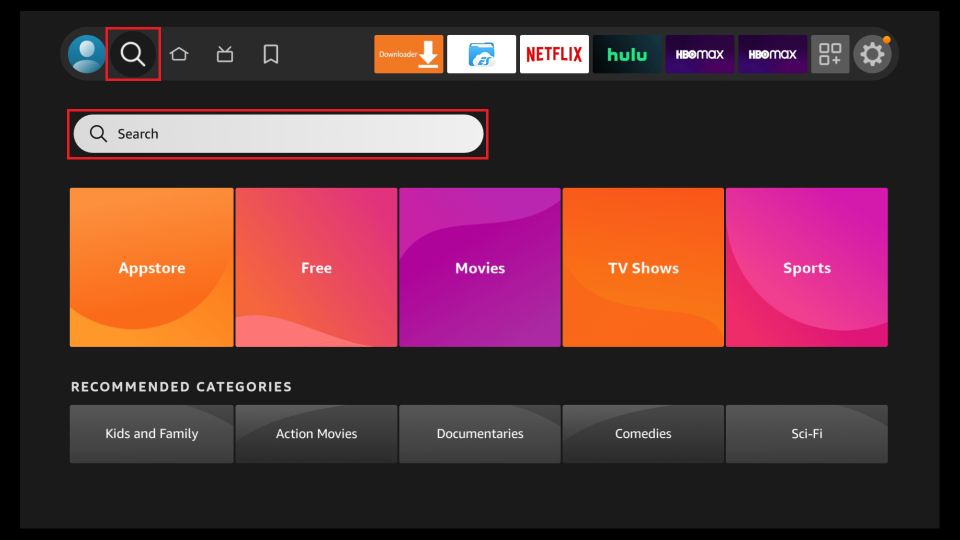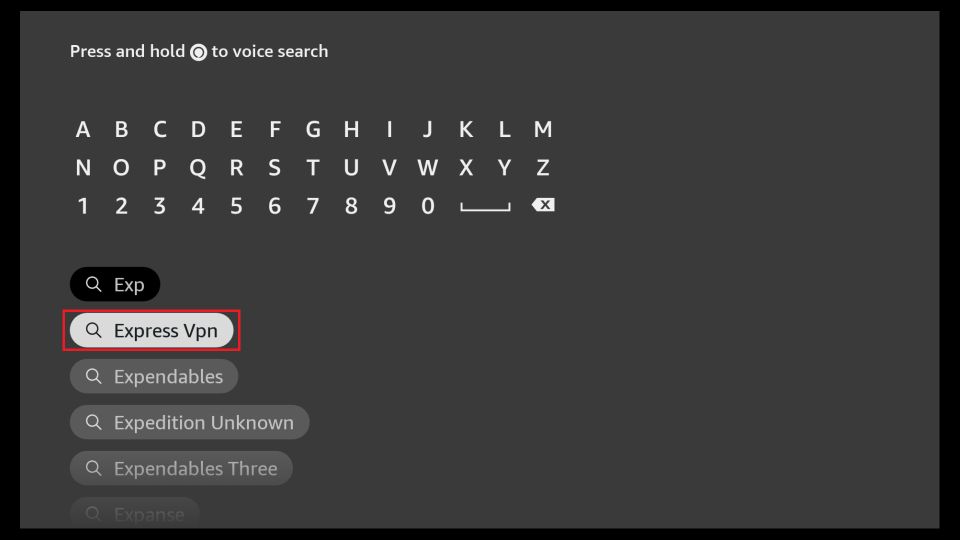 Click the ExpressVPN icon on the following window.

Click Download or Get on the next window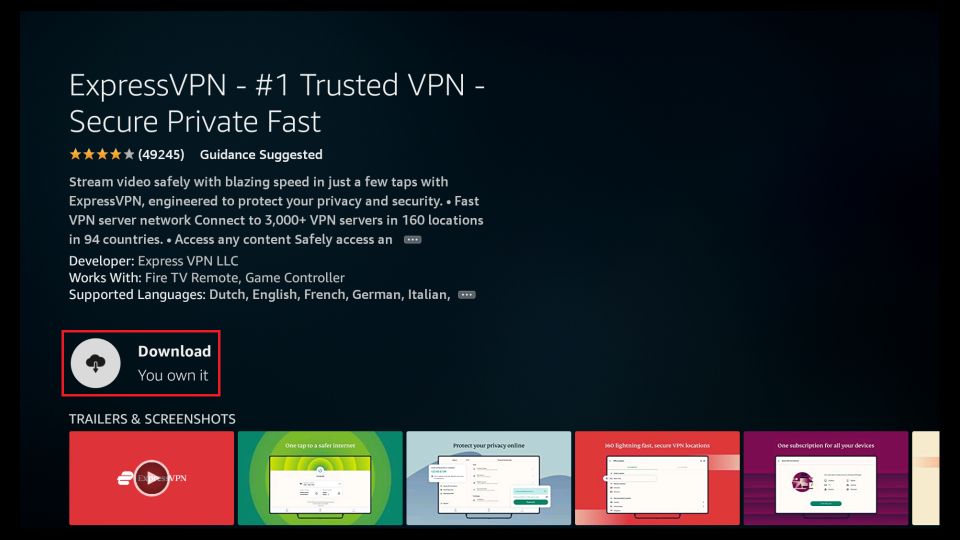 Step 3: Open ExpressVPN once you have downloaded it. Sign in with your account.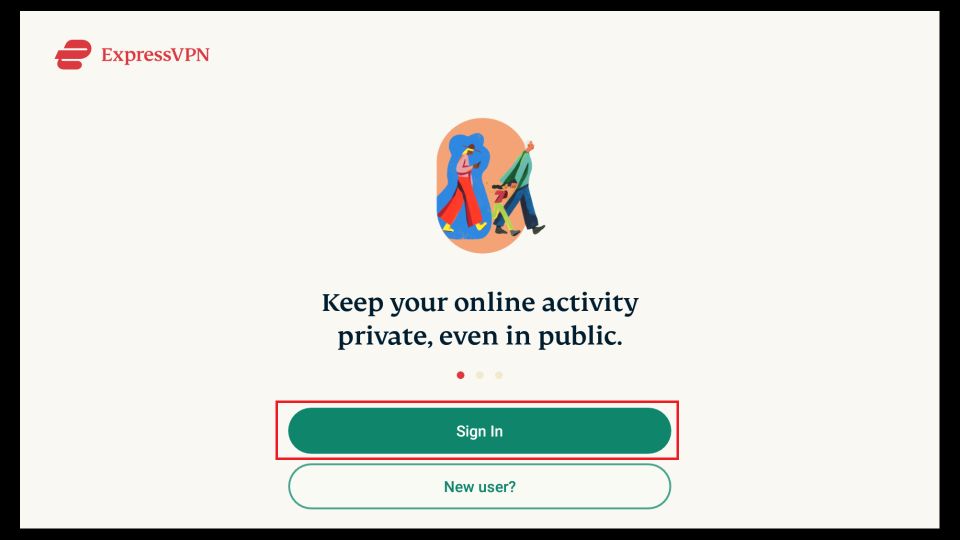 Step 4: Choose a server and click the Connect/Power button

Put your mind at ease now! You have successfully secured your streaming activities with ExpressVPN.
Overview of Ocean Streamz
If you think you will use Ocean Streamz frequently, consider moving the app icon to the home screen for quick and easy access. At any rate, you can launch the app anytime from the Your Apps & Channels window.
Click the My Apps icon on the FireStick home screen (check the image below).
Next, scroll down and start Ocean Streamz.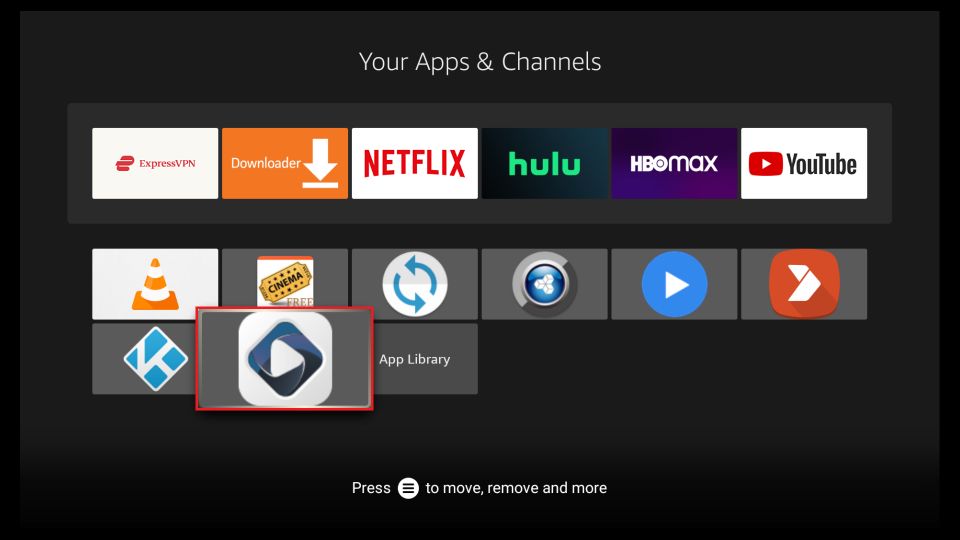 Wait for a few seconds for the app to load. This window appears on the first run. Click Got It or press the back button on the remote.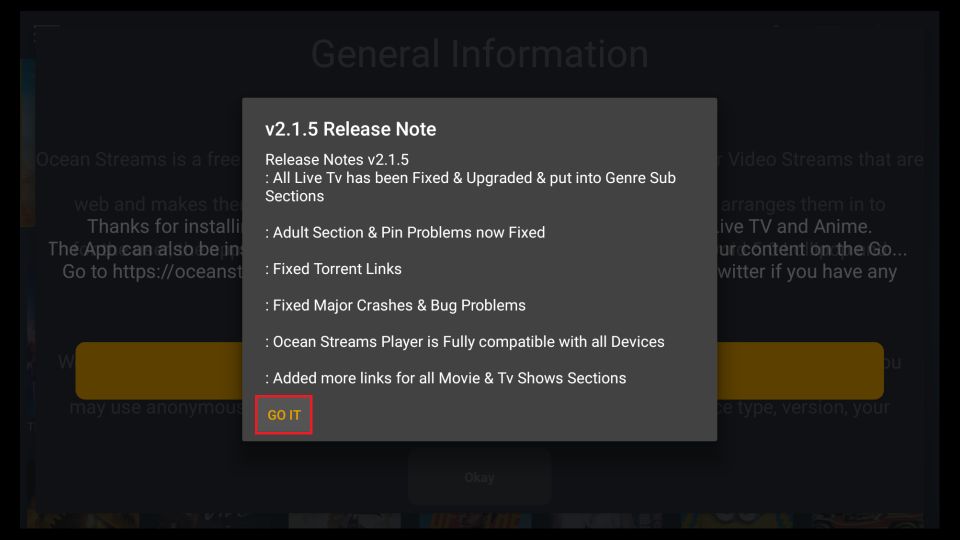 Click Allow to grant permission the app asks for. You can't use the app without it.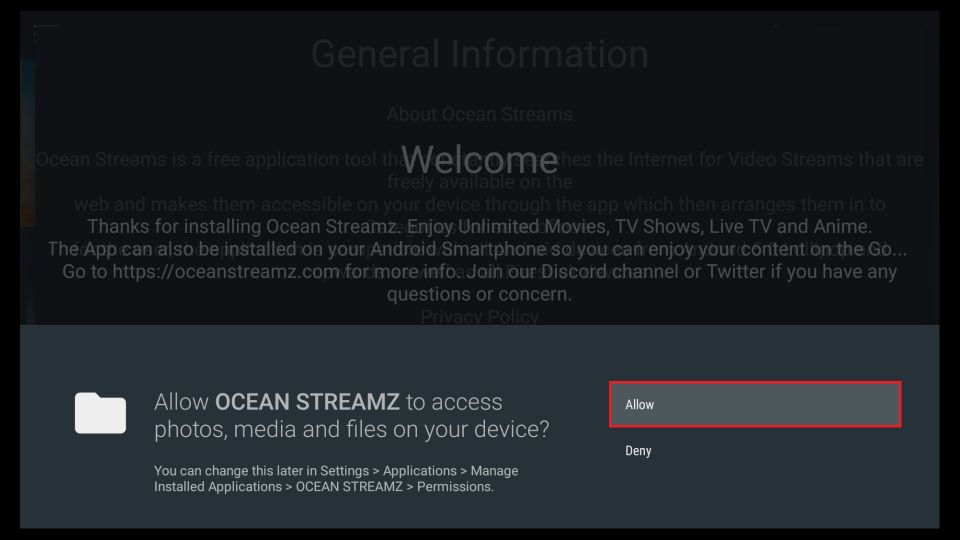 Click OK or press the back button if/when prompted.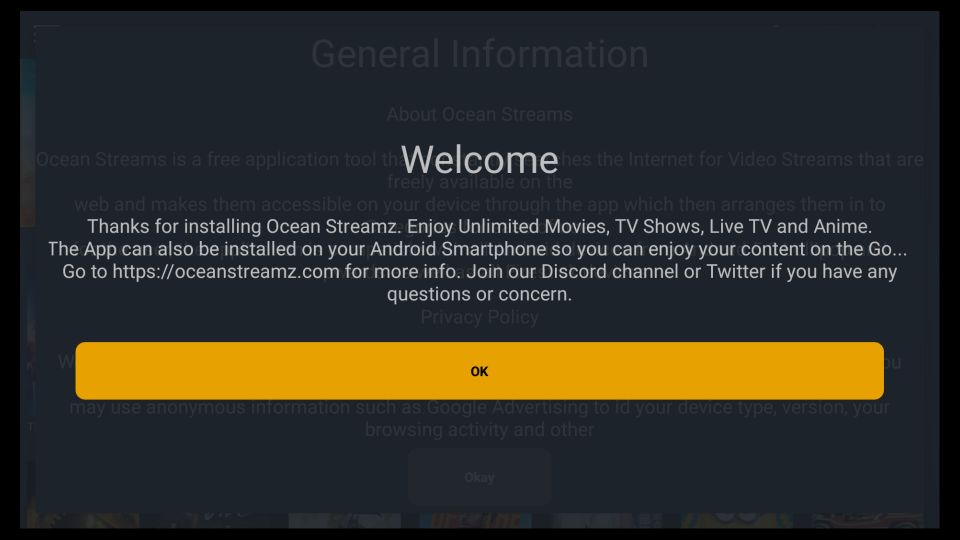 The General Information window will appear. Scroll down until you can click the Okay button.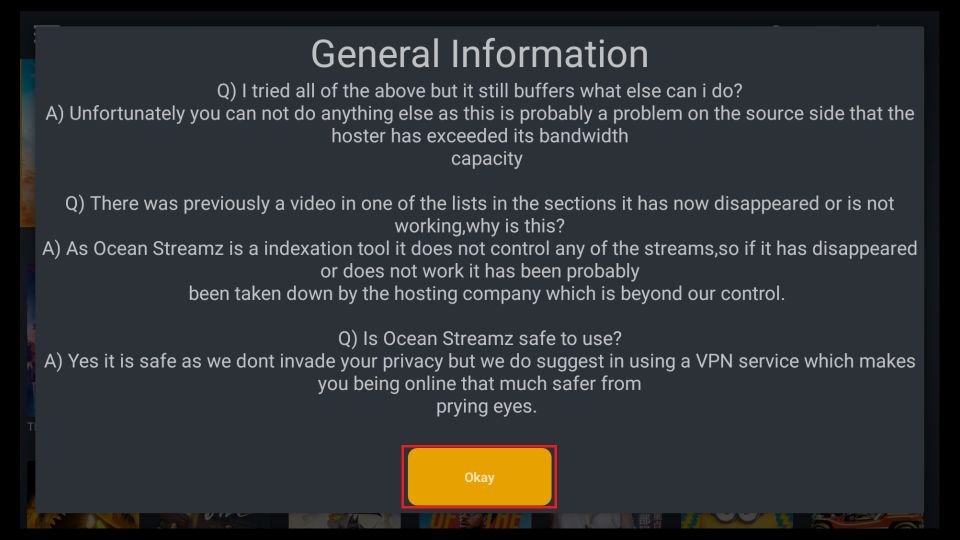 Now you are on the home screen of the Ocean Streamz app. The default launch window shows the trending movies.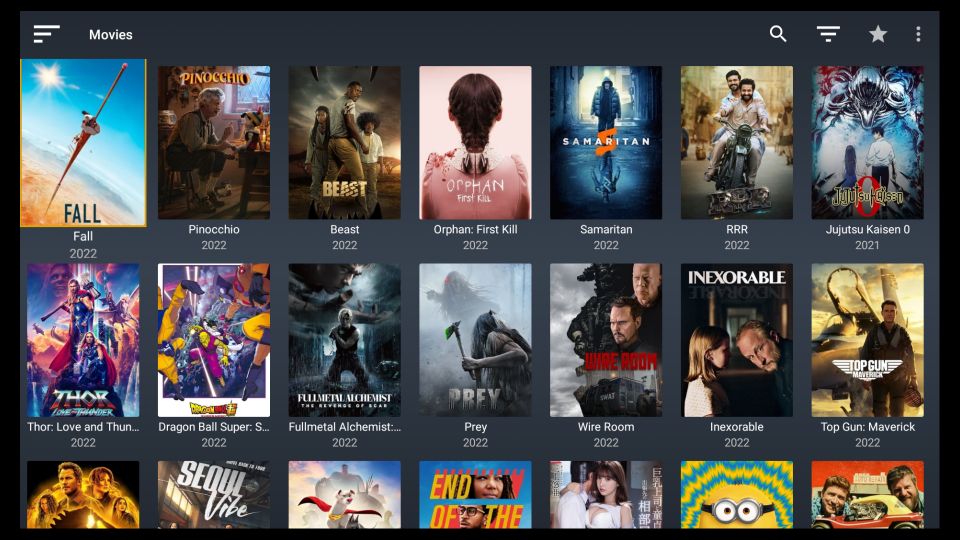 To view anything other than movies, click the menu button in the top-left corner.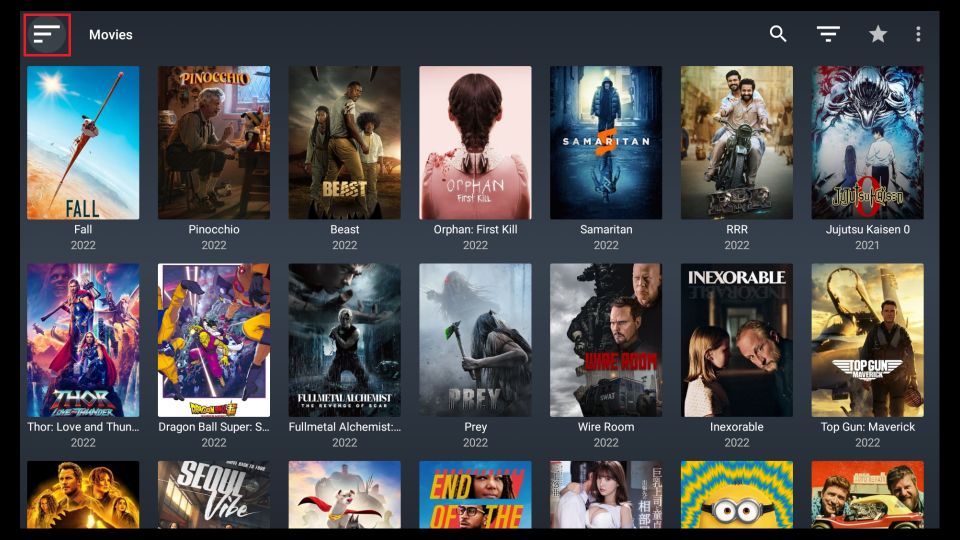 Click TV Shows, Anime, or Live TV.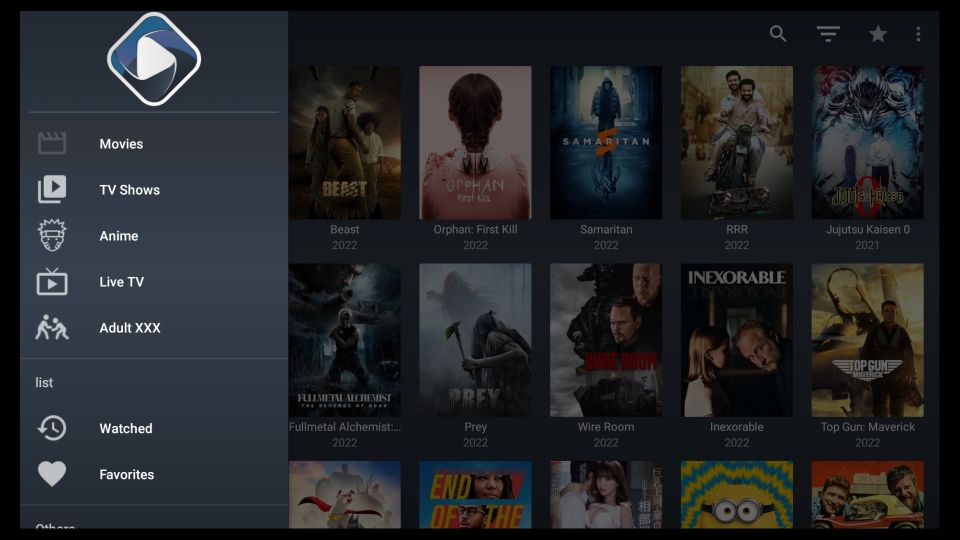 To change the default media player, click the 3-dot menu button in the top-right corner.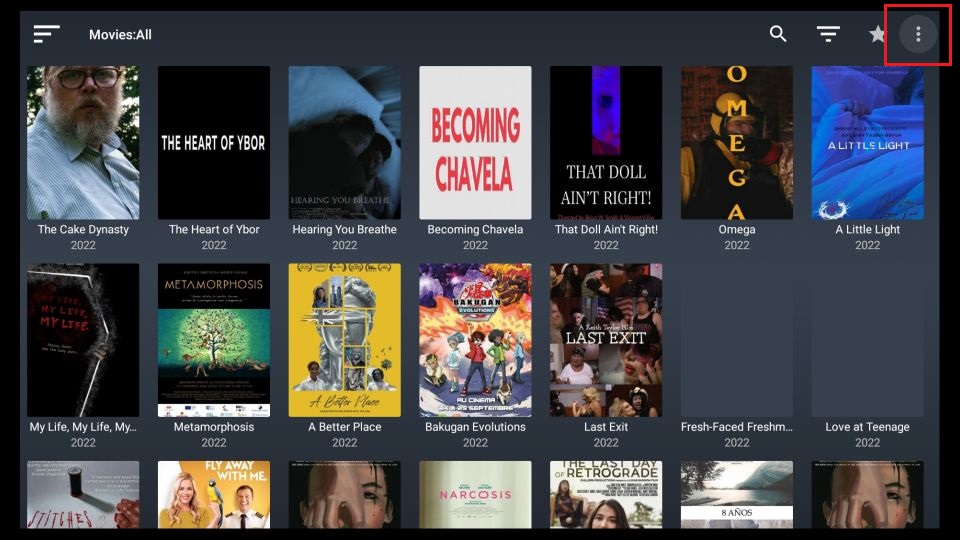 Now, click the Player Settings in the top-right corner.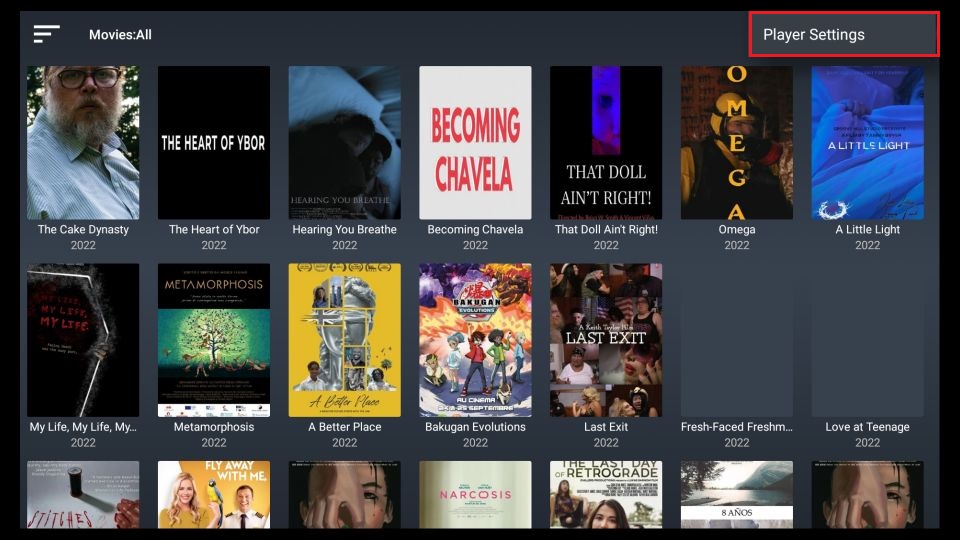 You may now choose one of the supported players. Ocean Player is the default. The app also supports MX Player, VLC, and XPlayer.
How to Use Real Debrid with Ocean Streamz
Ocean Streamz gets free video streams from multiple sources. However, the free streams are often glitchy. Therefore, a lot of users are opting for Real Debrid. It is a pocket-friendly way to enhance your streaming experience.
Real-Debrid sources higher quality streams from the premium servers. These links offer better resolution and usually uninterrupted playback.
Follow our detailed guide on how to sign up for Real Debrid.
Once your Real Debrid account is ready, follow these steps:
1. Click the Menu in the top-left corner.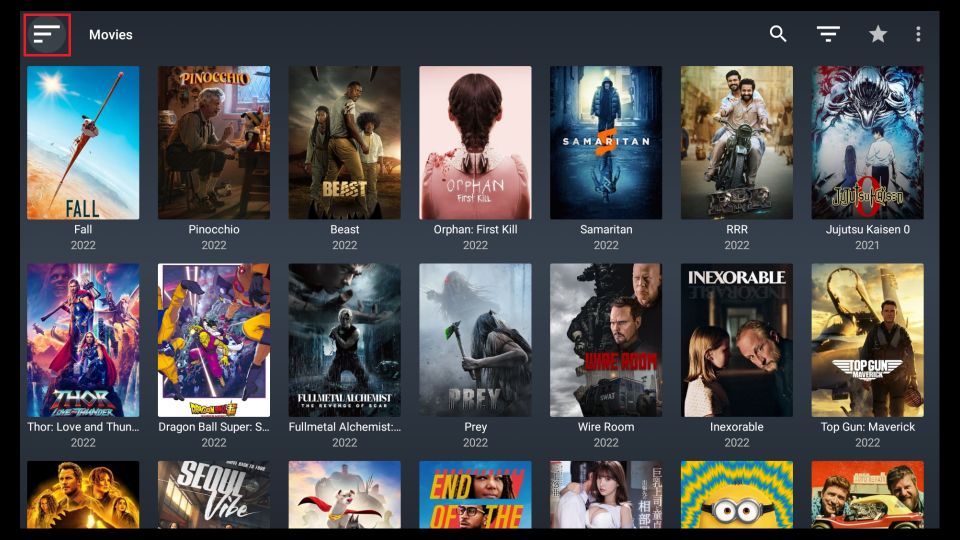 2. Click Settings in the dropdown menu.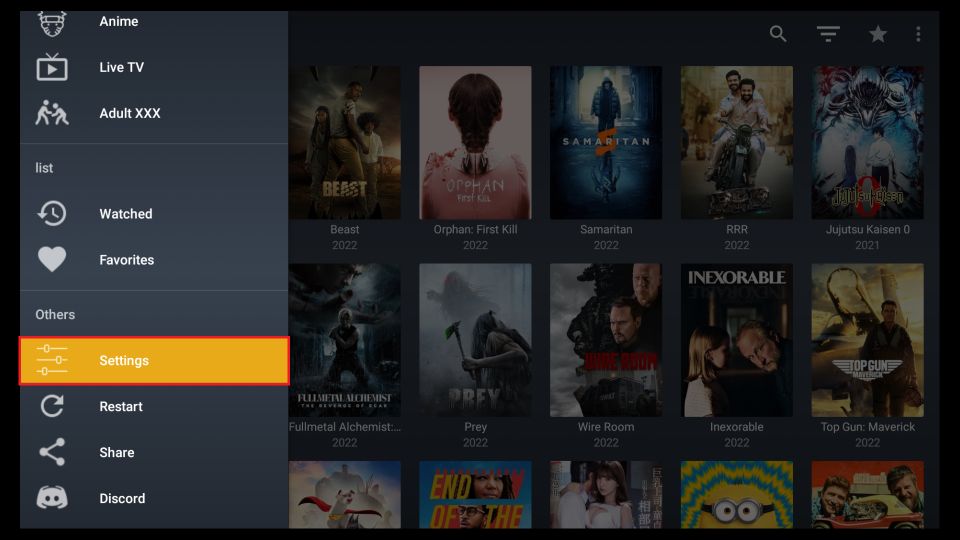 3. Click the Real Debrid option on the next screen.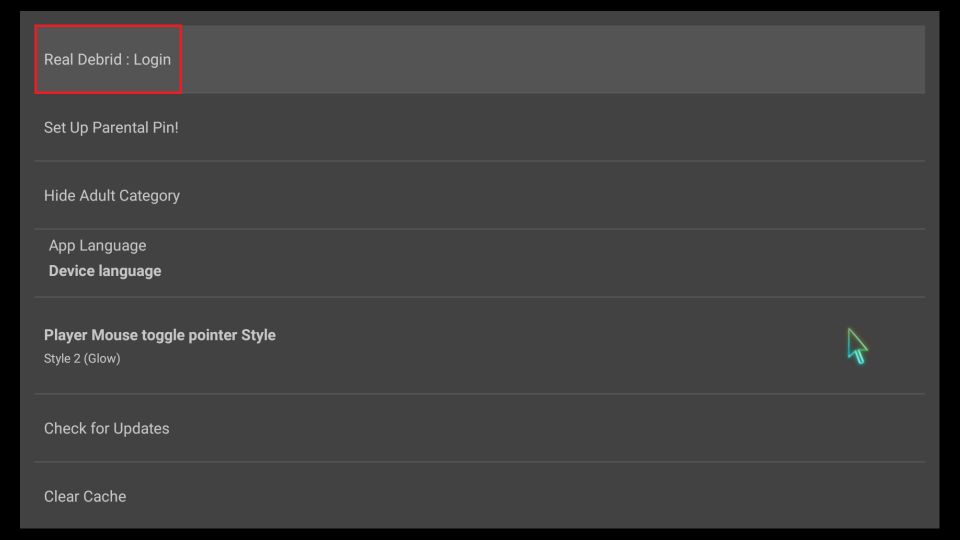 4. A new window pops up. This window contains the authorization code for Real Debrid.
Go to real-debrid.com/device on a PC or mobile. Authorize RD on Ocean Streamz through this code. Sign in to your Real Debrid account if you haven't done that already.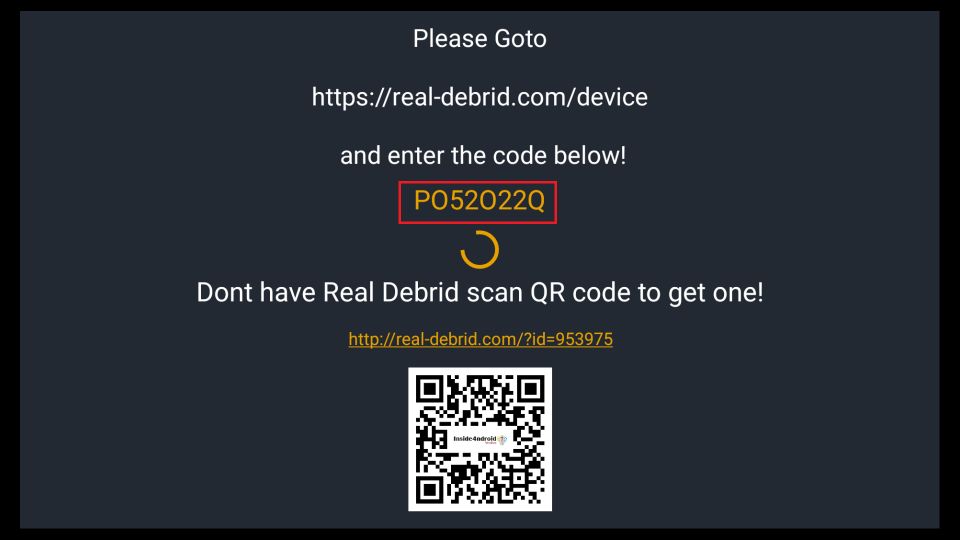 5. To verify whether the authorization was successful, go to the Settings window again. If you see the Logout option, it means Real Debrid has been integrated with Ocean Streamz.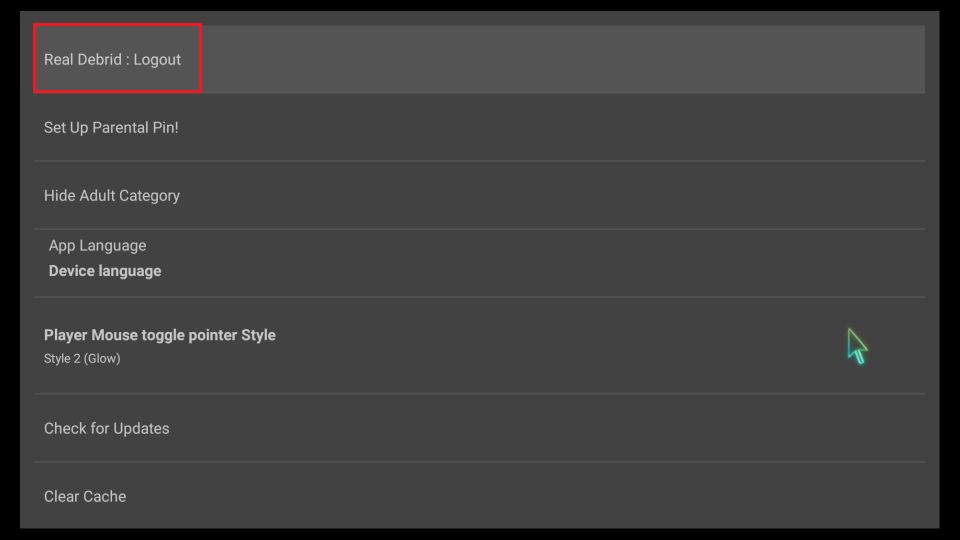 This is how you set up Real Debrid with Ocean Streamz.
Wrap Up
This post provided the steps to install Ocean Streamz on FireStick. It is a multipurpose app with options to watch movies, shows, live TV, and anime. You can install Ocean Streamz from its official website. The app is compatible with all Fire TV devices as well as Android TV OS. How do you like Ocean Streamz? Please fill us in through the comments box below.
Related: