This article will cover some of the best USTVGo alternatives for any device. The information I share here will be relevant to all compatible devices, including FireSticks, Mobiles, Computers, Smart TVs, and others.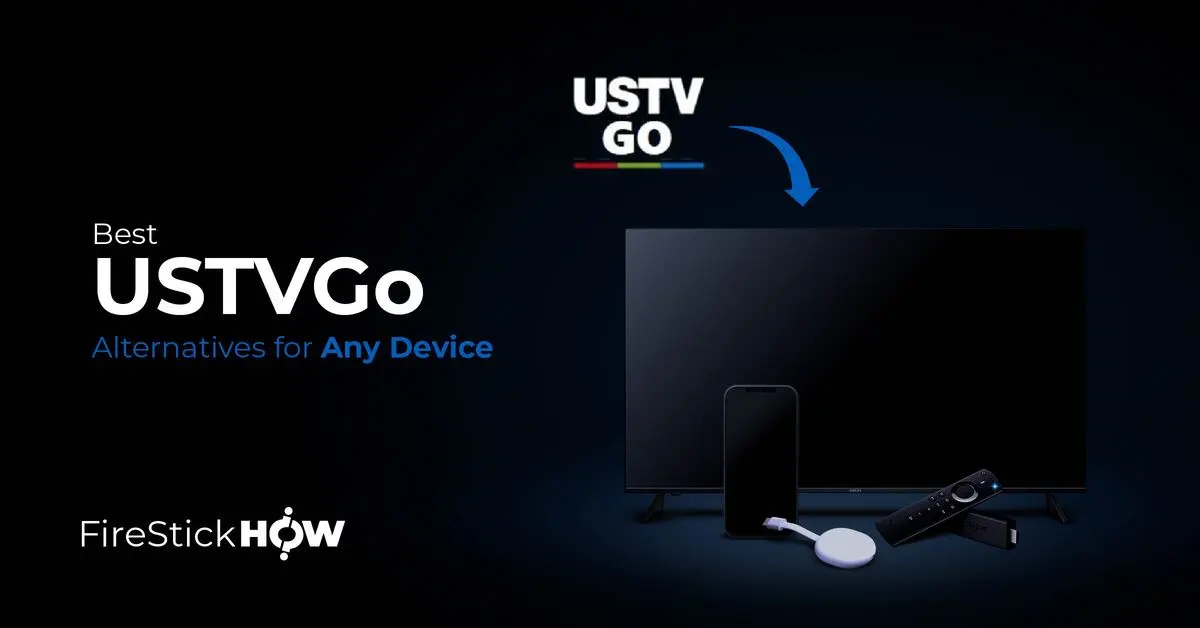 USTVGo was a popular library of premium live channels like Fox, Disney, CNN, Discovery, HBO, WWE Network, National Geographic, and many more. The shutdown of USTVGo was certainly disappointing for its lovers. The best part about the streaming service was that it required no sign-ups, and the streaming was impeccable.
When one door closes, many more open. And we certainly have some good alternatives to USTVGo.
There are many alternatives. However, I picked the best ones based on my experience and reviews on the internet. It is noteworthy that the list of alternatives I have mentioned includes official and unofficial websites.
Attention Streamers: Read before you continue
Your government and ISP are probably monitoring your streaming activities using your IP address 3.17.249.235 (exposed to all). You may get into serious legal trouble for streaming copyrighted videos. 
I strongly recommend getting a trusted VPN to hide your IP address and protect your online identity.
I use ExpressVPN on all my devices as it is the most secure, fastest, and easy-to-use VPN. It comes with an unconditional 30-day money-back guarantee, and you get 3 free months with the yearly plan.
Don't miss out on the peace of mind and online security ExpressVPN provides.
Are USTVGO Alternatives Safe & Legal?
This list contains both official and unofficial websites. The official websites are entirely safe and legal. However, I cannot say the same for the unofficial ones.
I scanned one of the websites, DaddyHD (https://d.daddylivehd.sx), with Virus Total. The results show that 4 vendors out of 90 have flagged the file as potentially unsafe. However, you may also see that 86 other vendors cleared it.
I cannot say conclusively whether the unofficial websites are safe or not.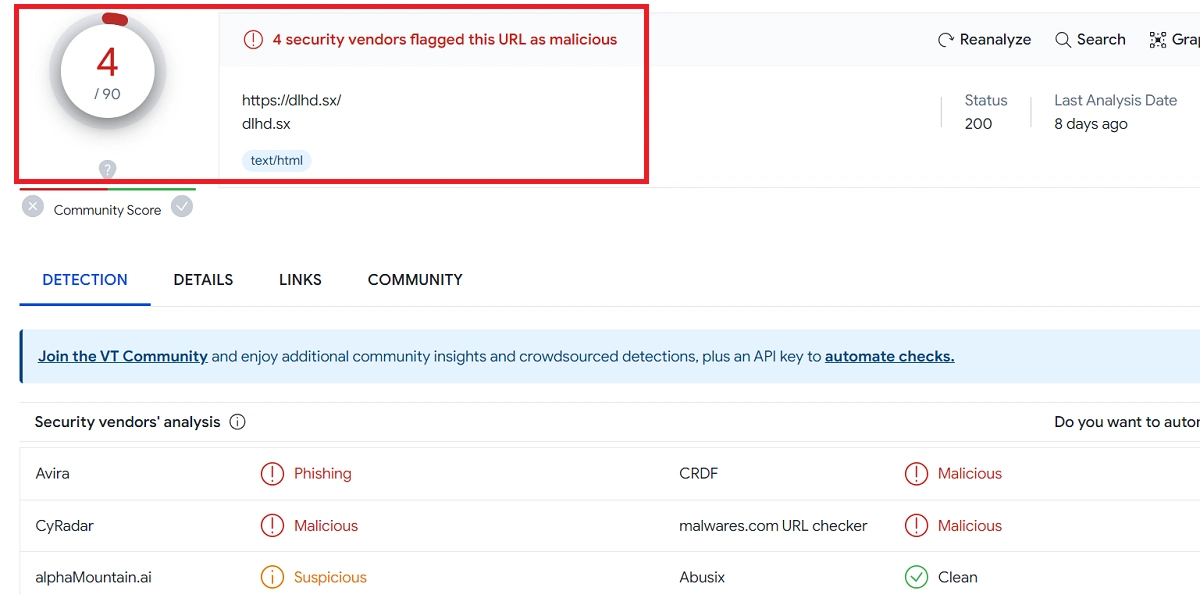 Regarding legality, please note that I cannot comment on the legitimacy of the unofficial websites. They may fetch unlicensed video streams.
At FireStickHow.com, we do not endorse piracy or copyright violations. However, you have every right to your privacy. You can make all your streaming private and anonymous with ExpressVPN.
Best USTVGo Alternatives
Disclaimer: This guide is purely educational. We neither own nor operate any of the services mentioned. Some of these may not be legally licensed, and we don't verify their legality in all regions. If you opt to use unverified apps/services/websites, ensure you're streaming only public-domain content. You bear the responsibility for any media you access.
Here is a list of USTVGo Alternatives: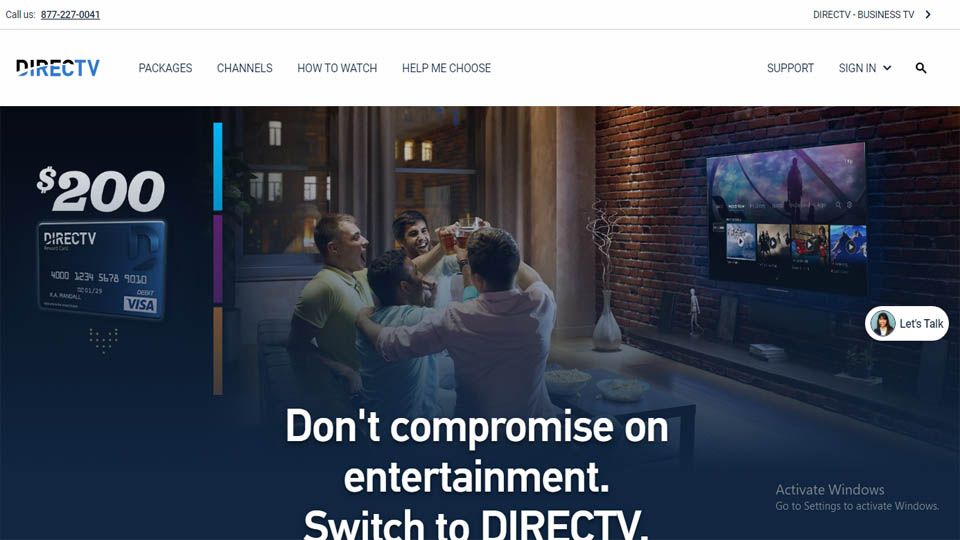 If you want to enjoy a nice USTVGo alternative, DirecTV is an official option to try. It offers you DVR, an amazing streaming experience, and a lot of live TV channels, such as C-SPAN, AMC, and CNN, just to name a few.
DirecTV is home to more than 70,000 movies and on-demand TV shows, and it may vary for different locations.
It gives you more than 200 hours of recording time. You can record five shows at one time.
You can also experience a wonderful 4K streaming experience with almost no lagging. Furthermore, DirecTV uses a simple interface and uncomplicated menu options.
The subscription plans on DirecTV include between 155 and 330 channels, and you can choose these channels from diverse categories such as general, music, sports, and news.
2. DaddyHD (unofficial)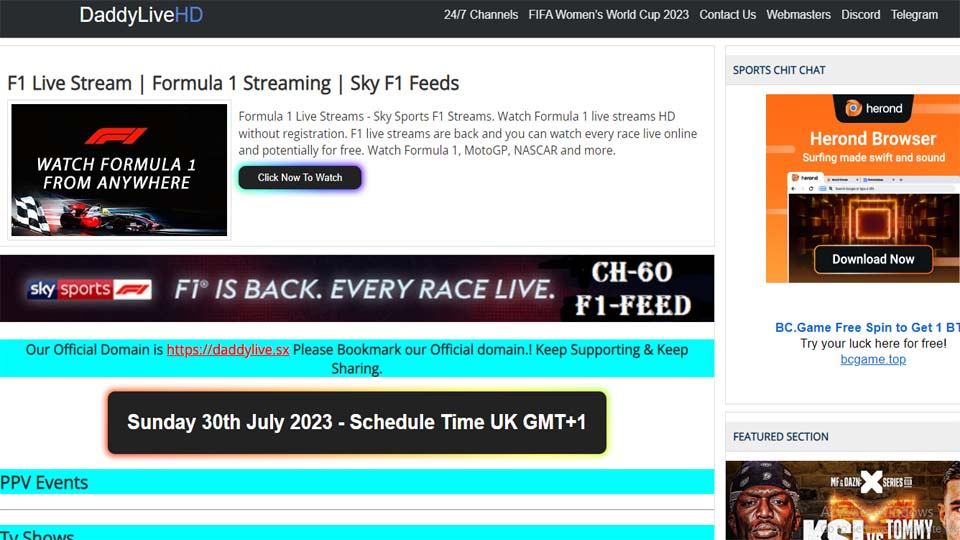 DaddyHD is an unofficial streaming site where you can find a vast library of sports programs and live TV channels. DaddyHD, too, has a decent user interface and a clean layout.
It offers everything that you will need to stream your favorite channels. This site provides buffer-free streaming between 720p and 1080p.
DaddyHD features more than 1,000 live channels and minimal ads. Its categories are well-defined, and it uses a simple video player.
Sports channels cover a lot of the content on this site. Moreover, DaddyHD is absolutely free, and you can access it without any account or sign-up process.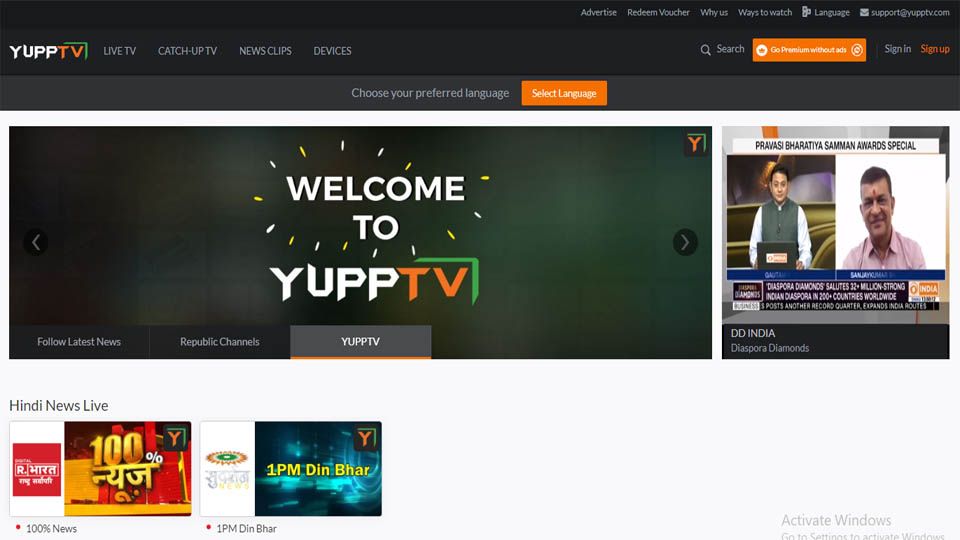 Yupp TV mostly features South Asian streaming content, with more than 250 live channels, 500+ movies, and 100+ TV shows. A majority of the channels and content on this source are Indian, along with some US-based programs and movies.
You will find five sub-categories on Yupp TV's home screen: news, movies, mini-theater, catch-up TV, and live TV.
Yupp TV keeps on adding content, with around 2,500 hours of on-demand content every day spread across 14 different languages. The categories on the site include spirituality, news, entertainment, music, TV shows, and movies.
Yupp TV enjoys exclusivity by offering OTT content, which makes it really special. Nevertheless, streaming from Yupp TV is completely free.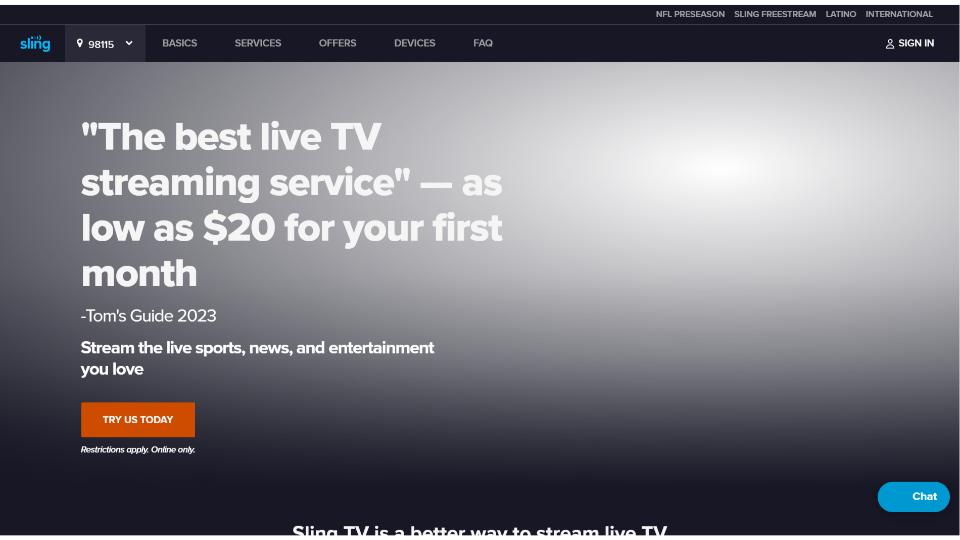 If there is one premium service that compares itself to the USTVGo experience, it is Sling TV. You can stream any live TV program and on-demand content from the US.
The service is payable but worth the money. It comes with add-ons for sports, entertainment channels, and premium content for an additional monthly fee.
You can choose from three subscription plans and customize the options as per your entertainment requirements.
Some of the popular channels available with Sling TV services are TNT, History, Comedy Central, Disney, Cartoon Network, BBC America, and A&E. The available sports channels are NHL Network, Tennis Channel, NBA TV, ESPNU, beIN Sports, and a few more.
The app features an attractive layout with navigation tabs such as Guide, Home, On-Demand, and DVR.
You can also use the recording feature along with DVR storage, trash, and scheduled options.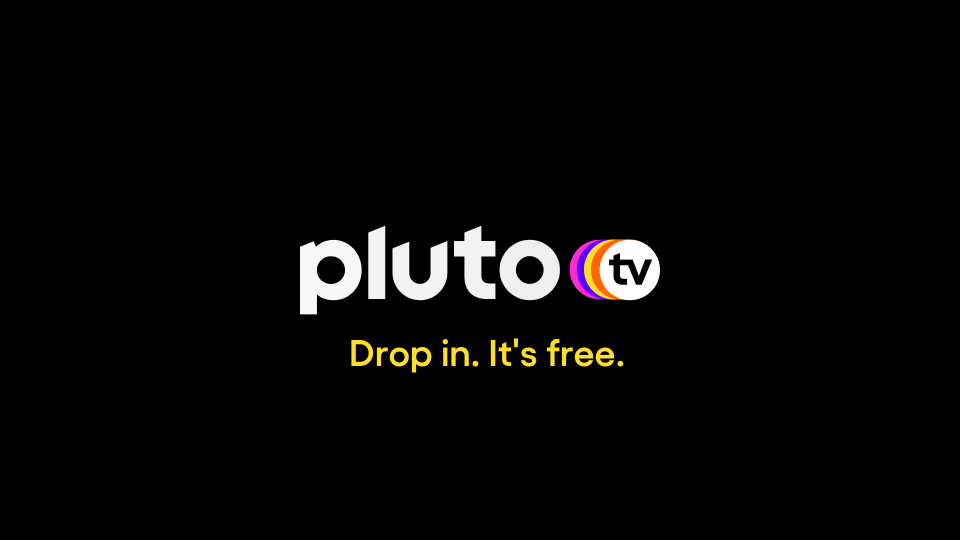 Pluto TV is a popular source for Live TV and on-demand content. Pluto TV is owned by Paramount, which most of us have heard about.
It offers almost everything that USTVGo did and even much more than that. You can stream from Pluto TV both through your FireStick and through the Pluto TV app.
The streaming content through Pluto TV is free, but you can get additional features like the Resume Watch tab, Favorites tab, and much more with the service if you create an account.
When you stream through Pluto TV, you may get ads occasionally. However, the frequency of ads is bearable.
The layout of the Pluto TV is quite stylish and likable. The content within Pluto TV is quite extensive, and you can find most of the premium channels like NBC, CBS, CNN, and many more.
The sports channels are also quite extensive, like the NFL Channel, PGA Tour, League Soccer channels, Fox Sports, and a few more.
6. USTREAM (unofficial)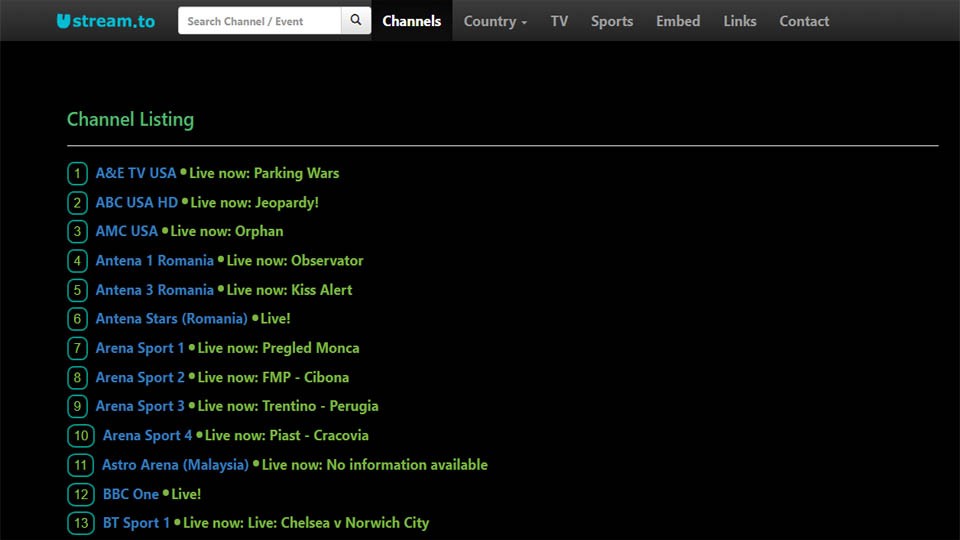 USTREAM is yet another reliable and popular streaming service you would like to use as a USTVGo alternative.
The service offers all your entertainment needs, like sports, movies, and live TV, spread across 200 live TV options
The interface that USTREAM uses is absolutely clutter-free, with great HD-quality links. You can come across a few ads while streaming, but you can take care of that by using an ad blocker.
The navigation experience with USTREAM is smooth, and you will find all utility buttons on the home screen itself.
The channels are one-click-play. You can use USTREAM on various platforms, including Android and FireSticks.
7. TV247 (unofficial)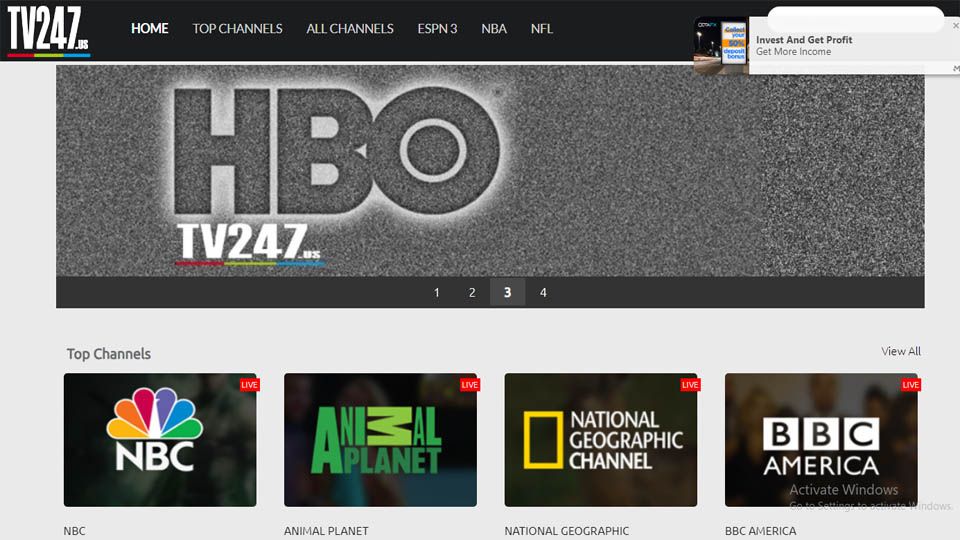 TV247 offers more than 80 Live TV channels, and all of them are free for you.
Some of the best ones include ABC, ESPN, and HBO, just to name a few. TV247 uses quite a simple interface and also has a lot of ads while streaming.
However, considering that you stream free of charge, ads are something you can deal with.
Talking more about the ads that interrupt the streaming, there are many focusing on adult content. I advise that you consider this aspect before planning to use TV247 as an USTVGo alternative.
Some ads also direct you to unverified third-party software. The best way to avoid ads is to use an ad blocker.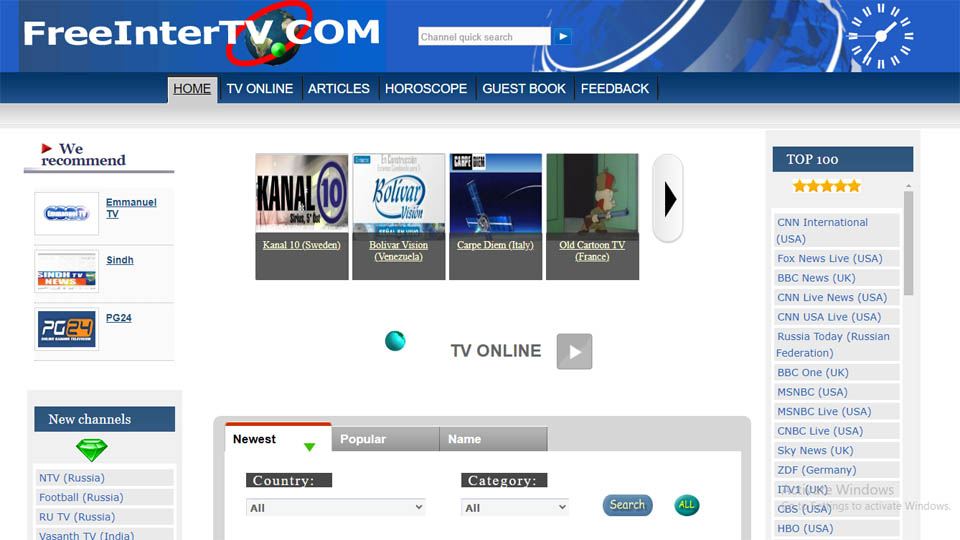 Another good source as a USTVGo alternative is FreeInterTV. It has more than a hundred channels in its library. The channels are categorized based on entertainment, TV show genres, news, and sports.
You can choose the electronic program guide to see the list of programs showing on a particular channel. This feature was offered by USTVGo as well.
The home page of FreeInterTV lets you filter a specific channel by the country of its origin. You also get a quick search button on the homepage of the website.
The streaming is available in 1080p resolution.
What's really impressive about this source is that I could not find any ads on it. This is remarkable, considering that FreeInterTV is a free, no-subscription website.
9. Plex (official)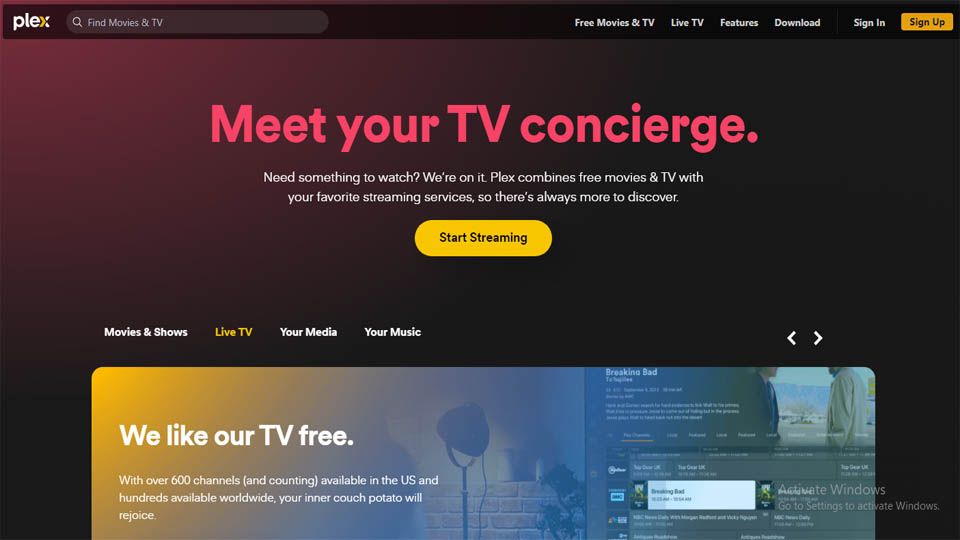 Plex is absolutely free but has very limited content to offer. It was only recently that Plex started offering free streaming from its website. Earlier, it was just a medium to stream media directly from your PC or TV. Plex has more than 80 channels on its list, and the content is fair enough.
The media streaming functionality of Plex is perfect. It helps you order your TV shows by season, by name, and also by the description of each episode. This is something that I rarely find with other USTVGo alternatives. It certainly matches some of the most premium USTVGo alternatives but with limited content.
You are all set to watch your favorite content. However, remember streaming from third-party websites and apps can land you in trouble with authorities.
Always use ExpressVPN to safeguard your privacy and stream with complete anonymity in three easy steps:
Step 1: Click HERE to subscribe to ExpressVPN and enjoy a 49% discount with 3 months of extended service. You are also eligible for a 30-day, full money-return guarantee.
Step 2: Download and install ExpressVPN on your device.
Step 3: Choose a server and click the Connect/Power button.

Put your mind at ease now! You have successfully secured your streaming activities with ExpressVPN.
Wrapping Up
I hope this article on the Best USTVGo Alternatives for Any Device has been helpful to you. You can still enjoy all the live TV channels and on-demand content USTVGo used to offer from other streaming sites. Let me know if you have any questions in the feedback section below.
Related: