This guide will cover how to watch UFC using Kodi addons. The steps mentioned in the guide work on FireStick, Android TV, Windows PC, Mac, iOS, Android smartphone, Nvidia Sheild, and other Kodi-supported devices. The guide includes an introduction to UFC, things to know before streaming UFC, and a detailed section on the best Kodi addons for streaming UFC.
Disclaimer: FireStickHow.com does not condone privacy or copyright violation. We do not have the resources to verify whether the addons mentioned in this post have obtained the license to distribute the content. This post is only for educational purposes. Please do independent research and refrain from using any addon that provides pirated or copyrighted content.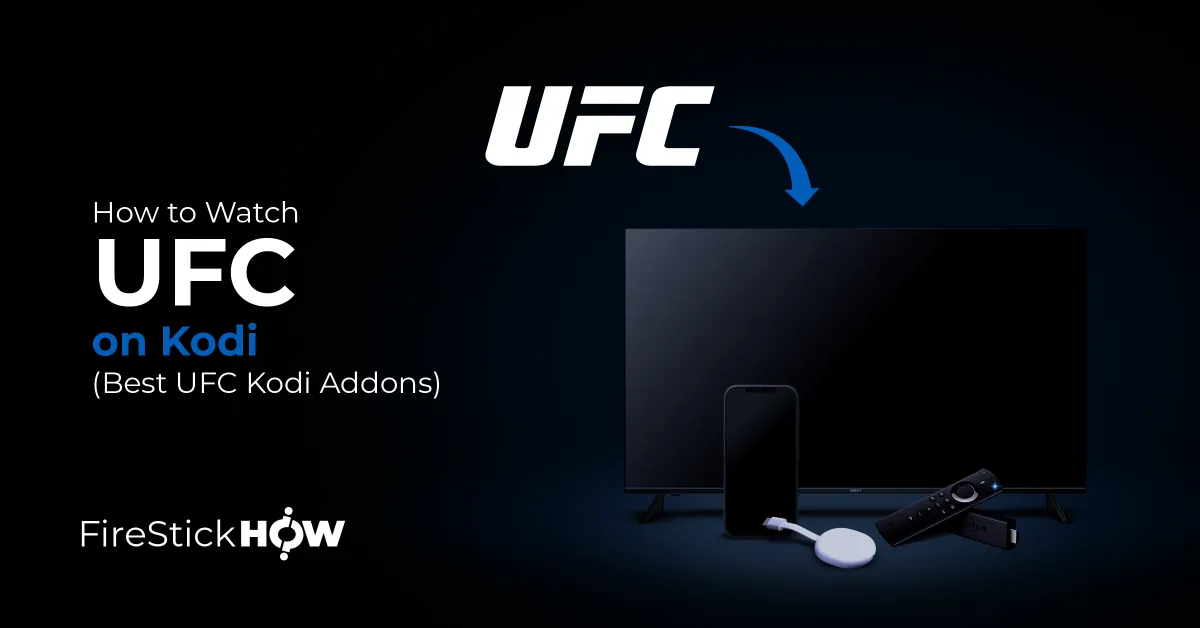 What Is UFC? 
UFC, or Ultimate Fighting Championship, took birth in 1993. The sporting league is centered around professional mixed martial arts (MMA.) UFC's popularity has soared sky-high over the years. The popularity can be attributed to intense fights fused with some aspects of entertainment and drama. 
A handful of broadcasters have secured rights to telecast UFC. Some levy a monthly subscription fee, while others resort to pay-per-view. In addition, you can live stream UFC with the help of NFL Live Pass, ESPN+, and other streaming services. 
UFC has turned into a platform for professional fighters from varied backgrounds. They undergo intense training and preparation for the fight night. The match is played between two fighters put in an octagonal ring. The first one to secure 10 points is declared the winner. Important parameters include knockout, forfeit, no contest, TKO, submission, and others. 
The majority of the fights are very close. Thus it takes work to predict the outcome of a game. This is one of the main aspects that makes UFC so popular. Furthermore, the entertainment element is the icing on the cake. 
Attention KODI Users: Read before you continue
Government and ISPs endlessly monitor your online activities using your IP address 3.17.249.235 (exposed to everyone). Kodi is an excellent platform for streaming movies, TV shows, and sports, but streaming copyrighted content can get you into legal trouble. 
You should use a reliable Kodi VPN and protect your streaming activities and privacy. A VPN will hide your IP address and bypass government surveillance and geo-restrictions.
I trust and use ExpressVPN, the fastest and most secure Kodi VPN. It's easy to install on any Kodi device, including Amazon FireStick, PCs, and Smartphones. In addition, it offers a 30-day money-back guarantee, and 3 free months with the annual plan.
Read: How to Install & Use the best VPN for Kodi.
How to Get Your Device Ready for Streaming UFC with Kodi Addons
I have highlighted certain aspects that help enhance the streaming experience. The pointers are valid for any third-party Kodi addon. 
1. Robust VPN
Third-party Kodi addons work by searching the internet for links. Streaming links can be broadly classified into public and unverified links. There is no way to distinguish between the two. I don't condone illegal streaming links. However, a robust tool like ExpressVPN can make a lot of difference. 
ExpressVPN ensures you don't inadvertently land into legal trouble. Furthermore, it masks your online identity and offers protection from cyber threats. Lastly, your IP address and private data will be hidden. 
2. Fast Internet Connection
Third-party Kodi addons scrape the internet for streaming links. More often than not, it results in buffering. Make sure your internet connection is fast and stable. Typically Kodi addons don't work well on slower internet connections. Try cycling between multiple connections to see which one is the best. 
3. Latest Kodi version
Kodi version or build can sometimes cause issues. For instance, I recently faced many issues installing add-ons on Kodi 18 Leia. The problem here is that some addons are optimized for the latest Kodi. And they are not backward compatible. I suggest installing Kodi 19 Matrix before installing UFC addons. 
Word of caution- Backup Kodi before installing an update. It is better to save user data and install a fresh copy of the latest Kodi build. 
Best Kodi Addons to Watch UFC
Let's look at the best addons to watch UFC on Kodi. Every addon is checked on Kodi 19 matrix. The carefully curated list lets you watch UFC and other major sporting events. 
I have included the URLs of the source repositories with the addons. You can use the URLs to install the repository and the addon. I have also provided the link to the installation guide with each addon.
Disclaimer: FireStickHow.com does not host or own any URLs, repositories, or addons. The URLs mentioned here point to external sources and belong to the original developers. We are not associated with the developers.
1. Nemesis AIO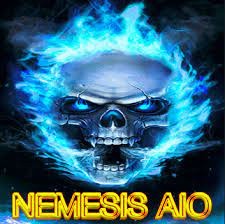 Nemesis AIO is part of the reputed Steam Army repo. It offers a ton of on-demand content, including free movies and TV shows. However, the Nemesis AIO sports section is pure gold. Once open, you'll find 6 Stream, Soccer Streams, and Fight Club Replays. 
I suggest using 6 Stream to watch UFC and other MMA events. The major sporting events are listed alongside one-click-play links. NemesisAIO uses a PIN generation system. Thus you need to generate and punch in a pin every time. The authentication process can be daunting. On the positive side, Nemesis AIO has enough content to keep you hooked. 
Repo Name- Stream Army Repo
Repo URL- http://streamarmy.co.uk/repo/
How to Install Nemesis AIO Kodi Addon
2. The Endzone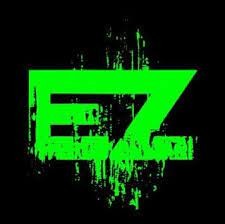 The Endzone is created keeping sports buff in mind. Yes, the addon lets you watch UFC live streams. But the bonus is other sporting events. The Endzone offers racing, football, racing, soccer, boxing, and wrestling all in one place. It is mainly focused on American sports. 
The addon is free and doesn't require sign-in. Unlike Nemesis, AIO authentication using pin generation is not needed. Previously EndZone was hosted on KODIUKTV; now, it is part of Grindhouse Repository. Every day the homepage is updated with live sports. All the streaming links are of top-notch quality. I rarely faced a buffering issue. I wish it had a separate section for sports highlights and pre-recorded matches. 
Repo Name- The Grindhouse Repository
Repo URL- http://grindhousekodi.us/repo 
How to Install The Endzone 19 Kodi Addon
3. Asgard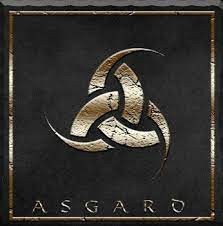 Asgard is an all-purpose Kodi addon. It has a ton of entertainment content and also informational content. Categories include Movies, TV Shows, Soaps, Documentaries, Kids, Anime, Live TV, and more. In addition, Asgard offers a dedicated sports section. Unfortunately, the sports section is not as vast as I expected. Thankfully, you can still live-stream major Boxing, Wrestling, MMA Replays, Sports Documentaries, live sports, and highlights replays. 
Asgard's limited sports curation has enough content for MMA fans. Every sport has its section listed with the most recent events. It is part of EzzerMacs Wizard Repository and also Cman's Wizard repository. 
Repository Name- EzzerMacs Wizard Repository, cMaN's Wizard Repository
Repo URL- https://ezzer-mac.com/repo/ OR http://cmanbuilds.com/repo/
How to Install Asgard Kodi Addon
4. SportHD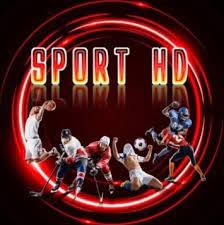 Watching your favorite sports in low-res is always a bummer. This is where SportHD comes into the picture. The Sport-centric addon is part of the Bugatsinho repository. As the name suggests, you can stream all the sports in HD resolution. Install and use SportHD to live-stream UFC in high resolution. Resolution is critical while watching fast-paced sports. 
SportHD has three main sections: Live Events, Sports, and Best Leagues. Many times it isn't easy to track live events. The Live Events section lists current and upcoming live events. You can filter the search based on the sports. For instance, you can search for MMA live events. The live speed includes events across MMA, basketball, rugby, soccer, cricket, baseball, and more. 
SportHD is well structured. You will find subfolders for each sport. As we know, not all sporting events are equal. The Best League section helps find a major league for all sports. Along with streaming links, SportHD also lists replay links for most of the events. 
Repository Name- Bugatsinho Repository
Repo URL- https://bugatsinho.github.io/repo/
How to Install SportHD Kodi Addon
5. Fight Club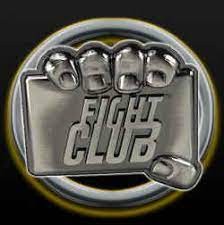 Fight Club is an excellent sports addon for MMA fans. As the name suggests, it is centered around combat sports, MMA, and wrestling. Fight Club is part of the reputed Stream Army repository. It offers all the major fighting events, including UFC, WWE, and Boxing. All the events are arranged based on the telecast date. 
You can either select the event directly or check the event feed for a particular date. Fight Club also offers PPV for specific events and channels. Each time you need to generate a pin on an external website. Once done, use the pin to authenticate the session on Fight Club. Lastly, I like how the addon offers multiple links for every sporting event. 
Repository Name- Stream Army Repository
Repository URL- http://streamarmy.co.uk/repo
6. Sportz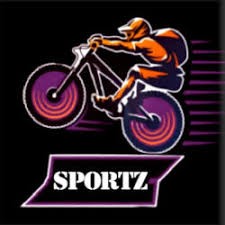 Sportz is part of Butter Fingers Repo. The addon is a one-stop shop for all your sporting needs. Stream major events across MMA, martial arts, football, wrestling, racing, lacrosse, and more. Sportz boasts of sections such as Live Sports, Wrestling Events, Wrestle Docs, Combat Sports, Fishing, Hunting, and Motor Sports. 
Sportz addon's uniqueness lies in offering a wide array of UFC content. Apart from live matches, you get replays, highlights, and discussions around the latest fights. That said, configuring Sportz could take some time. But once done, you get an endless sports stream. In my opinion, Sportz is one of the best Sports Kodi add-ons. 
Repository Name- Butter Fingers Repo
Repo URL- http://j1wizard.net/butter/ 
How to Install Sportz Kodi Addon
7. The Crew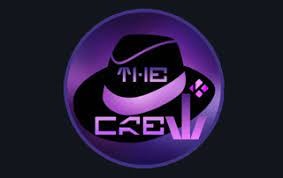 The Crew is an extremely popular addon in the Kodi community. The addon hosts many on-demand contents, including movies and TV shows. Unknown to many, The Crew has a formidable Sports section. You can stream live sports, including UFC, wrestling, boxing, racing, cricket, football, tennis, golf, and others. 
Links to UFC are sometimes banned in regions outside the United States. The Crew has solved this problem with region-specific links. Select the best streaming link for your region for seamless streaming. UFC and other events get a separate folder. You will find available fights after selecting the folder. 
Another highlight of the app is the particular folder. You'll find replays, live directs, sports commentary, interviews, highlights, and more here. Apart from sports, indulge in IPTV, Stand UP Comedy, the latest movies, TV shows, and CC collections. Lastly, the search feature is simple but highly accurate. 
Repository Name- The Crew Repo
Repository URL- http://team-crew.github.io 
How to Install The Crew Kodi Addon
8. Rising Tides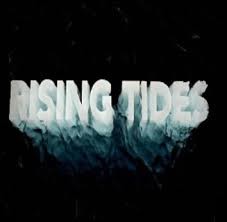 Rising Tides is yet another excellent Kodi addon. It lets you watch live-stream UFC or stream using the pay-per-view model. There is no dearth of good streaming links. Rising Tides lists multiple streaming links for each match. I am yet to face any buffering issues. 
With Rising Tides, you can watch sports in HD and with low latency. Meanwhile, the audio quality is also decent. I always prefer HD while streaming sports events, especially since frame drop is evident in lower resolution. 
Apart from UFC MMA, you can follow other sports such as rugby, boxing, motor racing, boxing, and football. Missed a live game? Don't worry; you can watch on-demand highlights and replays of the game.
Repository Name- Rising Tides Repository
Repo URL- https://mullafabz.xyz/Repository/ 
How to Install Rising Tides Kodi Addon
9. Sportowa TV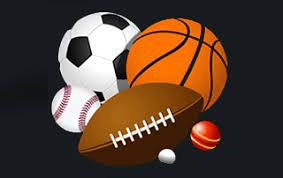 Remember the SportsDevil Kodi addon? Well, Sportowa TV is its fork. It is as good as SportsDevil, if not better. Sportowa TV lets you access sporting content from reputed websites. I liked how Sportowa tunes itself according to your taste. The homepage is tailored to suit your viewing habits. Furthermore, you can effortlessly discover new content on Sportowa TV. 
Each sport has its folder. Clicking on the folder will open up a sub-category. For example, you can live stream UFC and other MMA events on Sportowa TV. The homepage comes with folders for top sports events. 
The search feature comes in handy for searching a particular fight. One thing I don't like about Sportowa Tv is that it doesn't offer a replay of highlights. My experience with Sportowa TV has mainly been positive. Don't hesitate to give it a go.
Repository Name- mbebe repository
Repo URL: https://mbebe.github.io/blomqvist/
How to Install the Sportowa TV Kodi Addon
10. Mad Titan Sports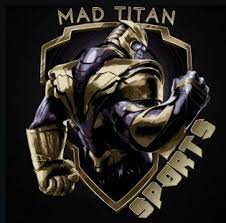 Mad Titan Sports is a robust add-on that offers good-quality streaming links. I have never faced a buffering or low-resolution issue. It is part of the popular Magnetic Repo. Mad Titan Sports is a no-brainer when you want to watch live MMA events. Other highlights include PPVs, replays, highlights, and schedules. 
Mad Titan Sports is divided into two main sections- Live Sports and Live TV. Under Live Sports, you will find separate folders for different sports. For example, you need to open the Other Sports folder for UFC. Interestingly you can select exclusive events from the sports network. For instance, Sling TV, USTV, Pluto TV, Samsung TV, Canada, Australia, and more. 
Repository Name- Magnetic Repo
Repo URL- http://magnetic.website/repo/
How to Install Mad Titan Sports Kodi Addon
11. Ghost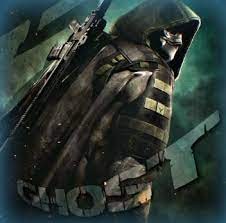 Ghost is yet another fine addon from The Crew Repo. The relatively new addon has a lot to prove. That said, it impressed me with class-leading features and an intuitive user interface. Ghost is a good bet when you want to watch both sports and general entertainment events. Ghost's clean interface is dominated by two main options- Sports TV and Sports Live. Each section offers a plethora of different sporting content. Meanwhile, Sports Live lets you access top sports channels with a single tap. All of this for free!
There is a dedicated feed listing live events. You can watch all American MMA, including UFC, live. Relive your favorite games with the help of replays and highlights. Ghost is an all-inclusive addon. Thus you will find a vast collection of regional sports and live channels. 
Repo Name- The Crew Repo
Repo URL- http://team-crew.github.io 
How to Install Ghost Kodi Addon
Wrapping up 
So, this wraps up our list of best UFC Kodi addons. With these addons, you can watch UFC on Kodi. Do you have any suggestions? Please let us know in the comments box below.
Related: