I will show you how to install SportHD Kodi Addon in this article. You can install this addon on FireStick and other compatible devices, including Android TV, PC, macOS, Mobile, Raspberry Pi, and more.
What Is SportHD Kodi Addon?
SportHD addon lets you stream live sports on a Kodi-compatible device. From football to basketball and motorsport, SportHD provides high-quality streaming links to your favorite sports event.
SportHD features four main sections, LIVE EVENTS, Alternative LIVE EVENTS, SPORTS, and BEST LEAGUES. The first two folders give you access to upcoming events sorted by date and time. The SPORTS section contains a list of 17 sports. And lastly, the BEST LEAGUES feature folders of top leagues worldwide.
Attention KODI Users: Read before you continue
Government and ISPs endlessly monitor your online activities using your IP address 207.241.236.58 (exposed to everyone). Kodi is an excellent platform for streaming movies, TV shows, and sports, but streaming copyrighted content can get you into legal trouble. 
You should use a reliable Kodi VPN and protect your streaming activities and privacy. A VPN will hide your IP address and bypass government surveillance and geo-restrictions.
I trust and use ExpressVPN, the fastest and most secure Kodi VPN. It's easy to install on any Kodi device, including Amazon FireStick, PCs, and Smartphones. In addition, it offers a 30-day money-back guarantee, and 3 free months with the annual plan.
Read: How to Install & Use the best VPN for Kodi.
Is SportHD Safe?
SportHD is a third-party Kodi addon. Unfortunately, it is not available in the official Kodi repository. Occasionally, third-party addons can end up installing malicious malware on your system. That's why it's important to learn about SportHD's safety.
I have used SportHD for quite some time. And it has not done any damage. However, at FireStickHow.com, we don't have the authority to give a verdict on this topic.
That said, I ran a malware scan on the Bugatshinho Repository. As you can see, thankfully, VirusTotal didn't find anything alerting about the repo.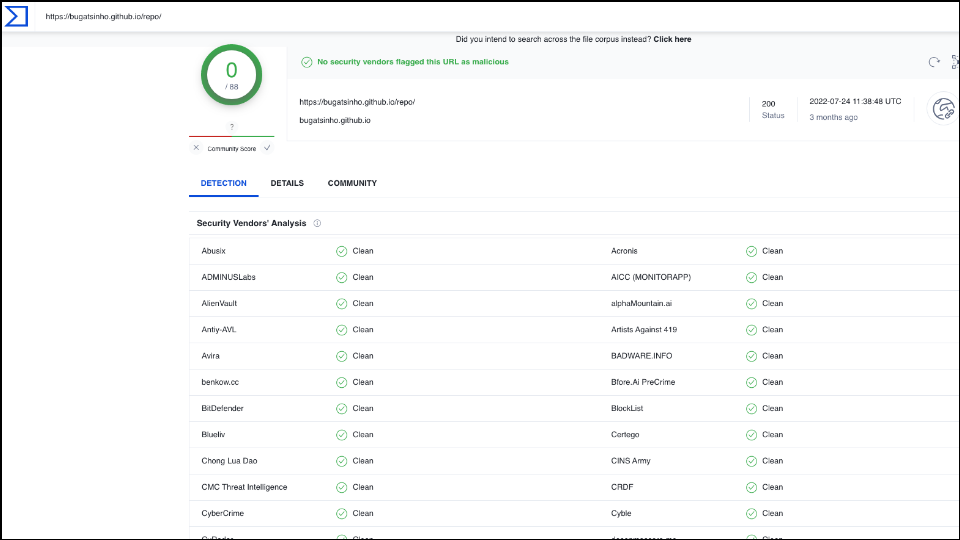 Is the SportHD Kodi Addon Legal?
Millions of users use SportHD all over the globe to stream live sports for free. However, I do not condone piracy in any form. All the information provided in this article is strictly for informational purposes. And at www.FireStickHow.com, we can't verify whether SportHD is legal.
However, I recommend that you use ExpressVPN to mask your online identity. The VPN will protect you from malicious entities while using the SportHD Kodi addon on FireStick.
Features of SportHD
The following features make SportHD one of the best live streaming addons:
It lets you select Timezone for accurate reporting of live events
Receive regular updates
User-friendly and well-categorized sections
How to Install SportHD Kodi Addon
The installation process of the SportHD Kodi addon is a bit lengthy. Therefore, I have broken down the entire process into three easy-to-understand parts.
Part 1: Enable Unknown Sources Option
Kodi, by default, does not allow you to install any addons from unknown sources. However, you can easily change this setting. Let me show you the steps to do so.
1. Go to the Settings option on the top left corner of the Kodi home screen.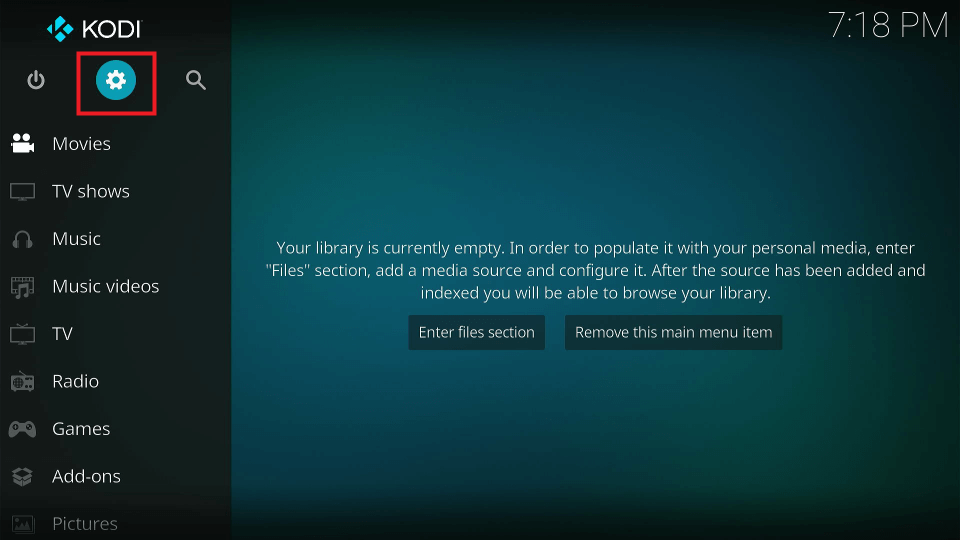 2. In the settings menu, go to the System option. The icon is a gear icon with a screwdriver.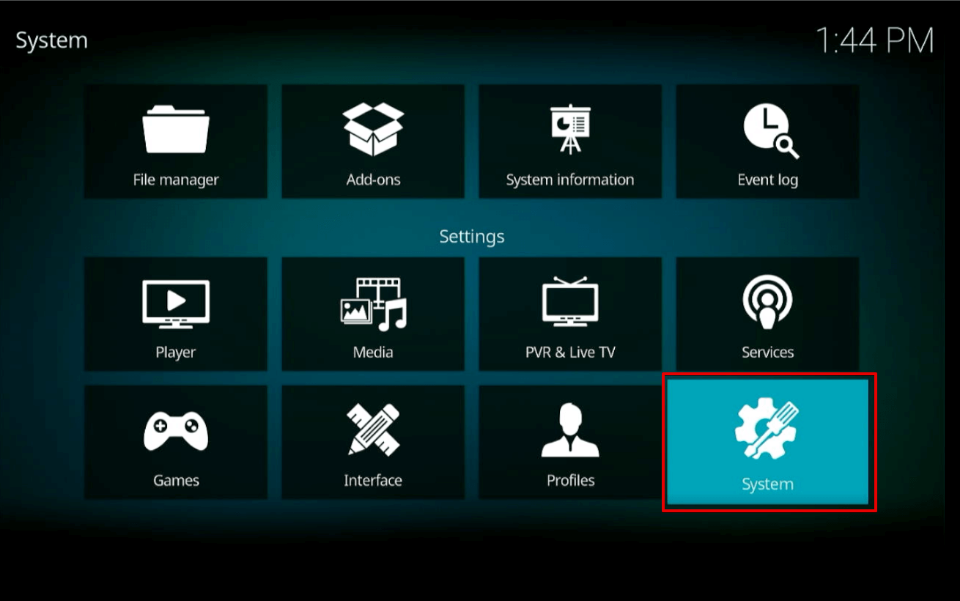 3. In the System menu, scroll down to the Addons option.
4. A few options appear on the screen's right. One of them is going to be Unknown sources. Turn the toggle ON.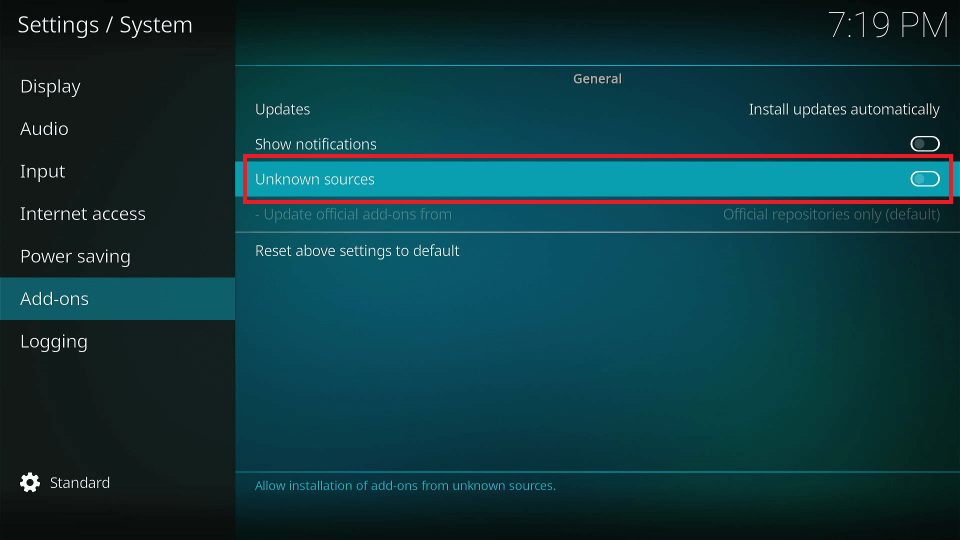 5. A prompt will warn you of the repercussions of installing addons from unverified sources. Select Yes.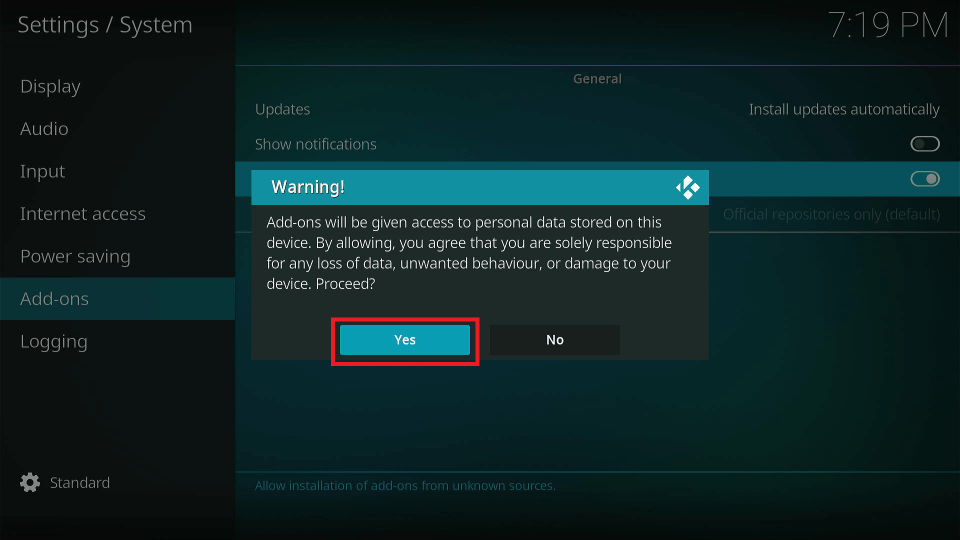 Part 2: Add the Bugatsinho Repository Source
Every addon you install on Kodi must be installed from a repository source. Official addons are found in the official repository. As SportHD is not an official addon, you will have to add & install its repository separately. I am giving you the steps to do so below.
1. Go to the Settings option and select it.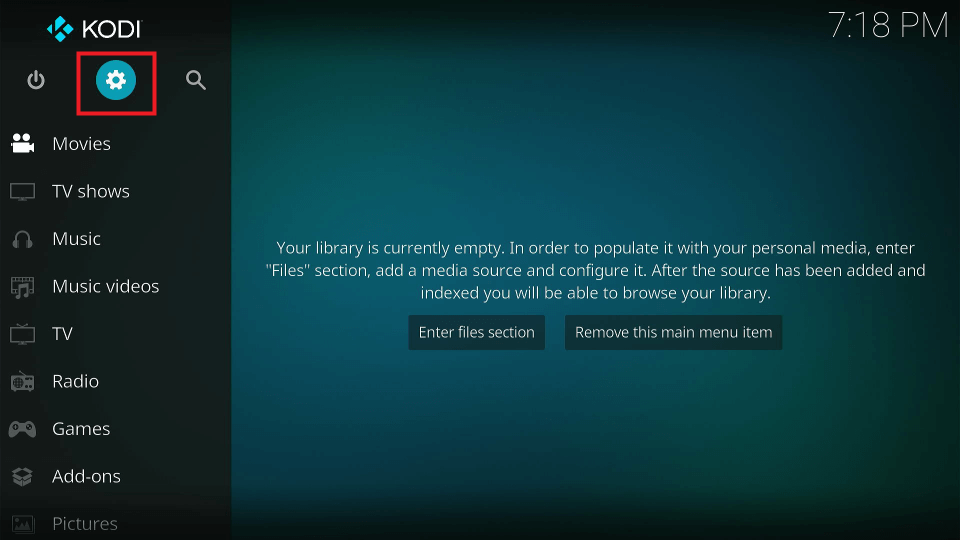 2. In the settings menu, select the File Manager option.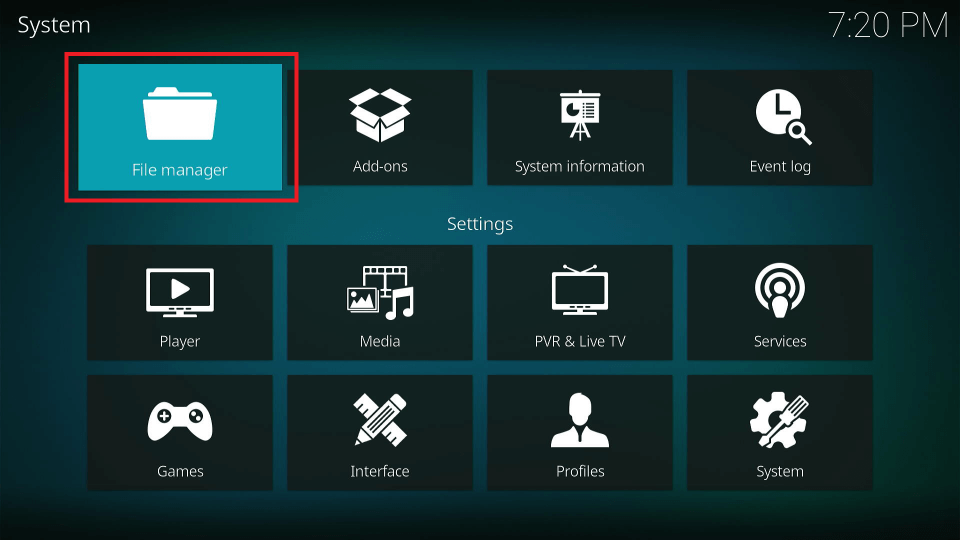 3. You will see a couple of menus on the next screen. Both of the menus are of the same stuff. You will find an option called Add source at the end of each menu. Select it.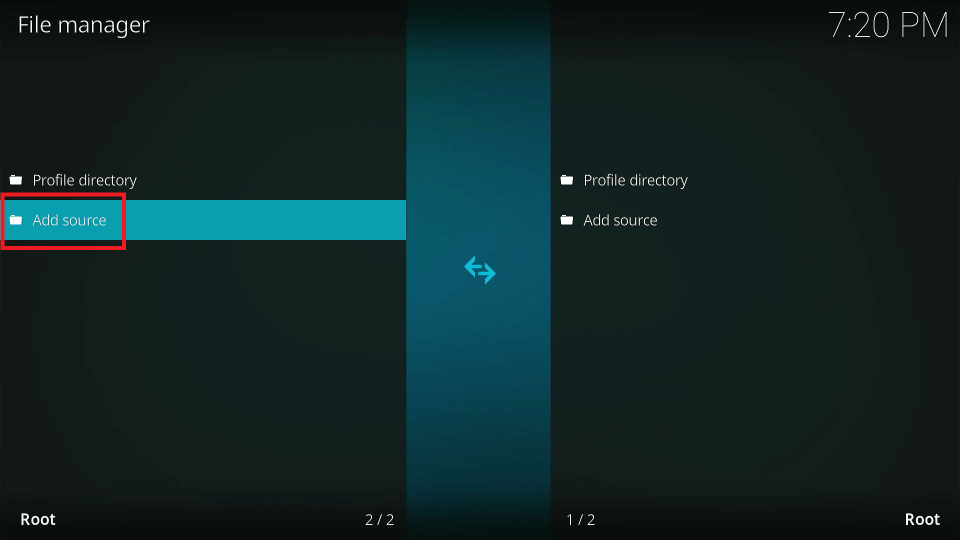 4. You will now find a pop-up window with some blank spaces. Select <None> in the first space provided.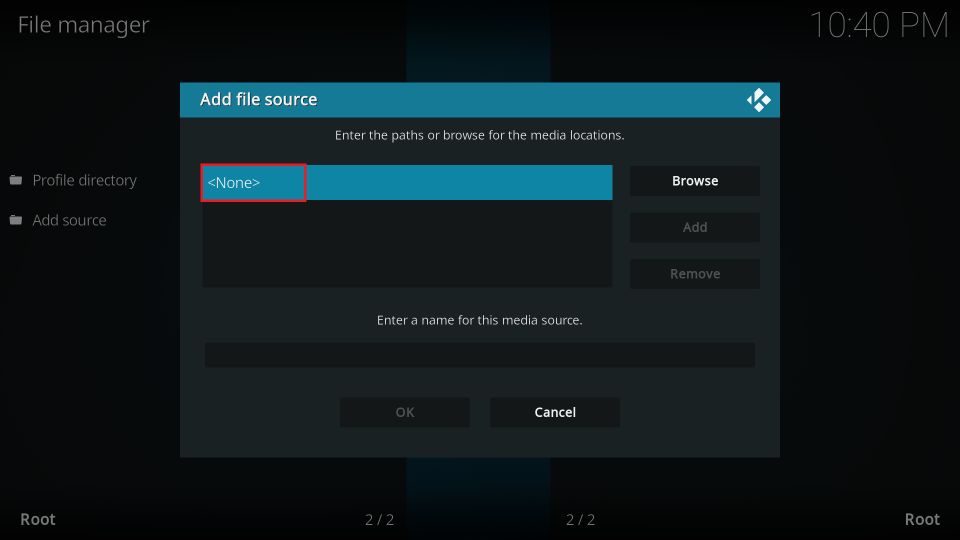 5. Then, you will be provided with a space and a virtual keyboard to enter an URL. Enter the following URL – https://bugatsinho.github.io/repo/. Check the URL very carefully for mistakes. If you find none, select OK.
Disclaimer: FireStickHow.com is not affiliated with the developers of this addon or repository. The URL above points to an external source.
6. Select the box that reads repo under Enter a name for this media source. Type in any name you want to give to the media source.
For this tutorial, I have used the name bugatsinho. Once you are done entering the name, select OK.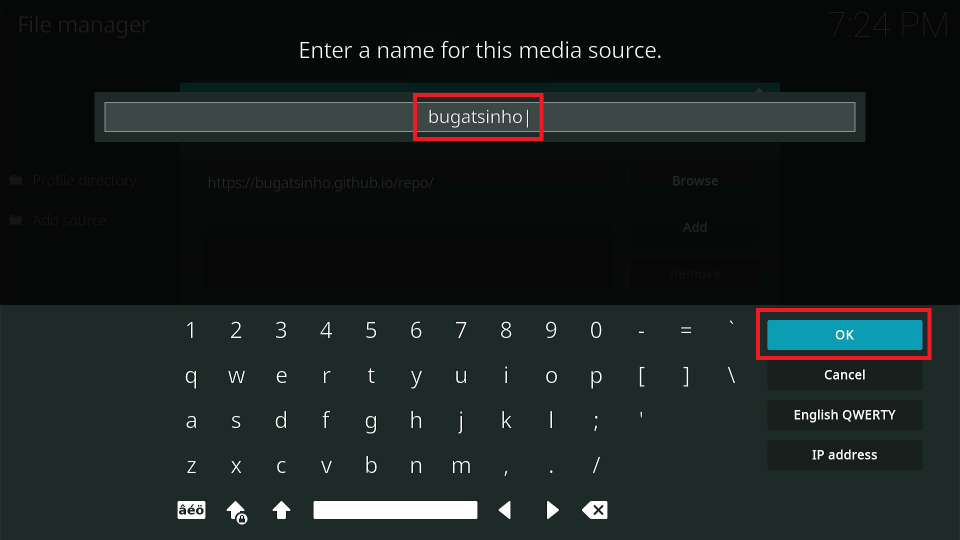 7. Now, you will see that all the prompt boxes have been filled correctly. Select OK.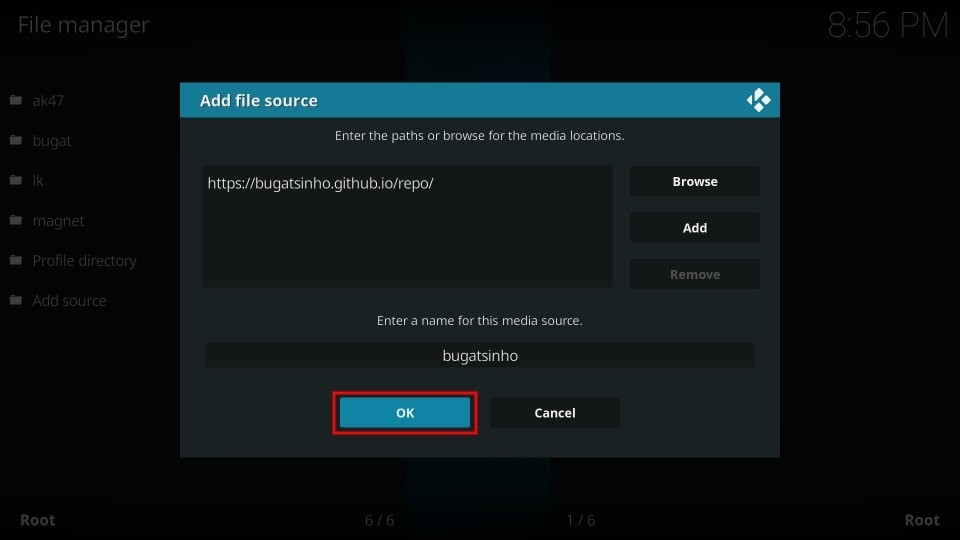 8. Return to Kodi Settings and choose the Addons option.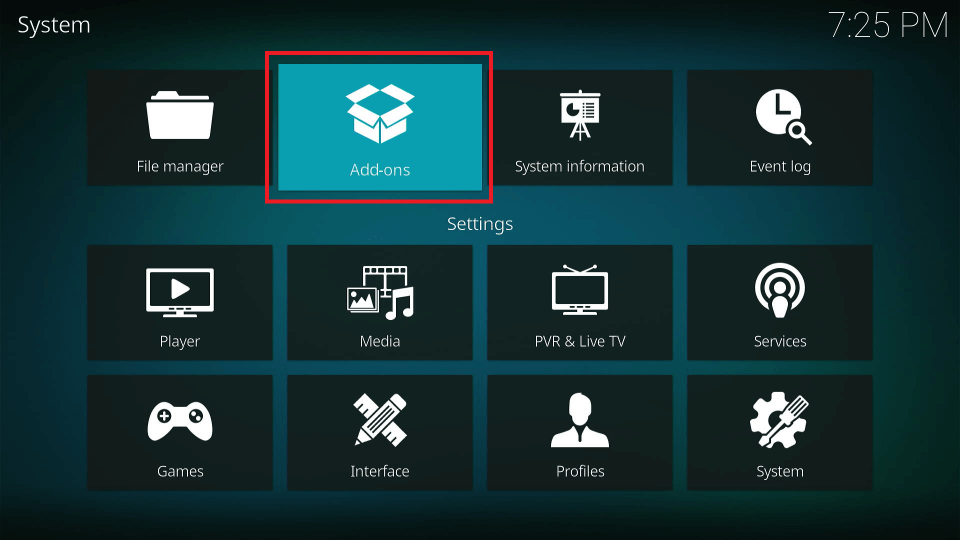 9. You will find a list of options in the Addons menu. Scroll down and select Install from zip file.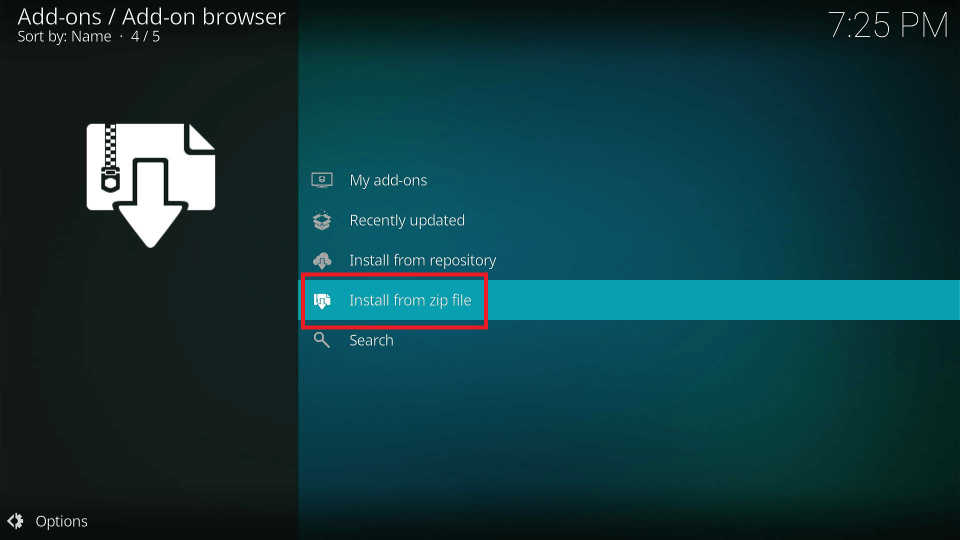 10. You will now find a list of folders on the screen. Scroll down and find the folder with the name you gave to the repository. For example, I will be selecting bugatsinho.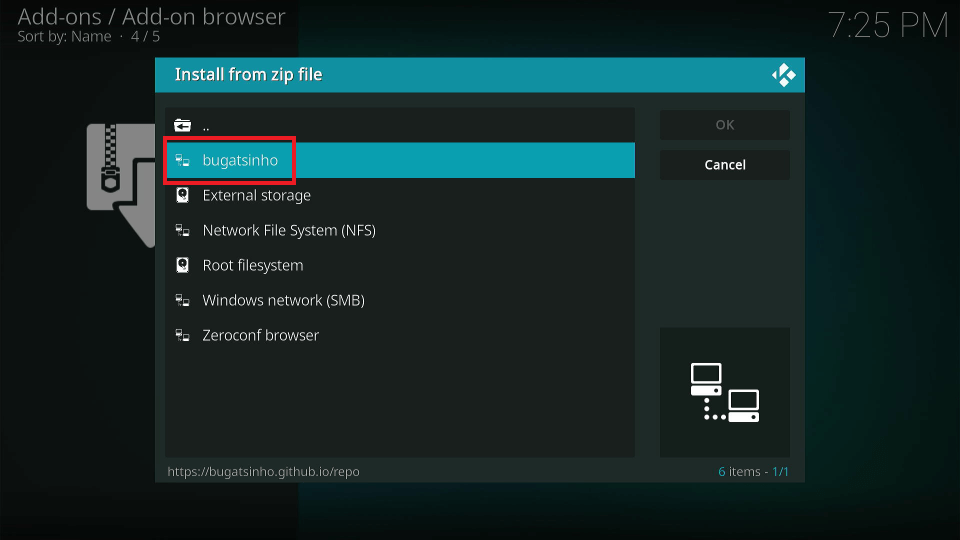 11. On the next screen, you will find a zip file named repository.bugatsinho-X.X.zip. Choose it.
Note: The numbers on the zip file may vary because the developers are constantly updating the addon, and the numbers denote the addon version.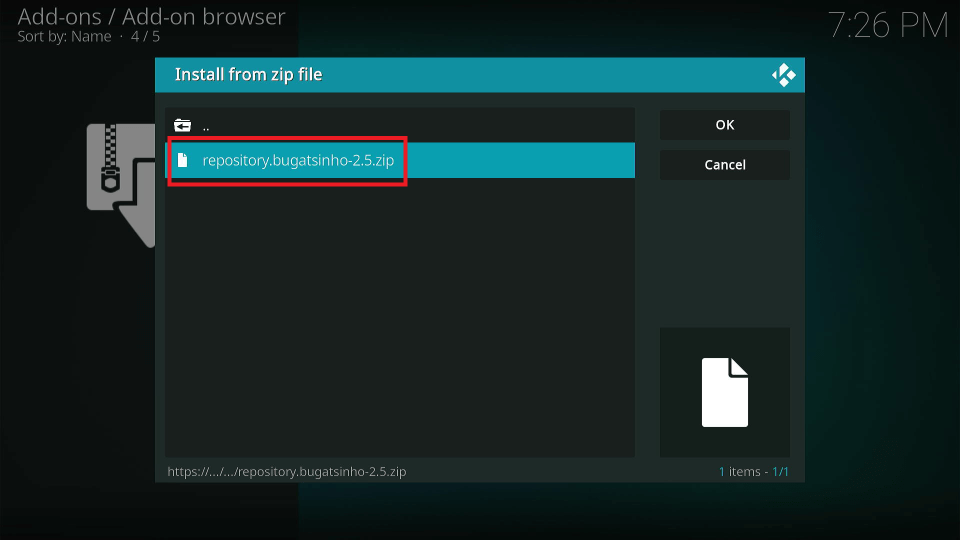 12. Now, wait for the download of the repository to be completed. Once done, you will receive a notification that says Bugatsinho repository Addon installed.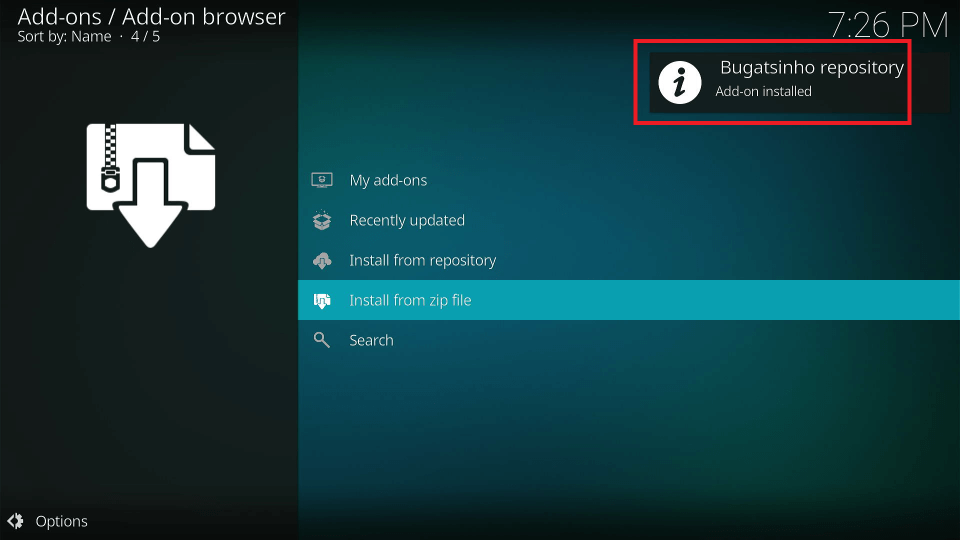 Part 3: Steps to Install SportHD Addon on Kodi
Follow the steps below to install the SportHD addon from the repository:
1. Now, from the same screen, select Install from Repository.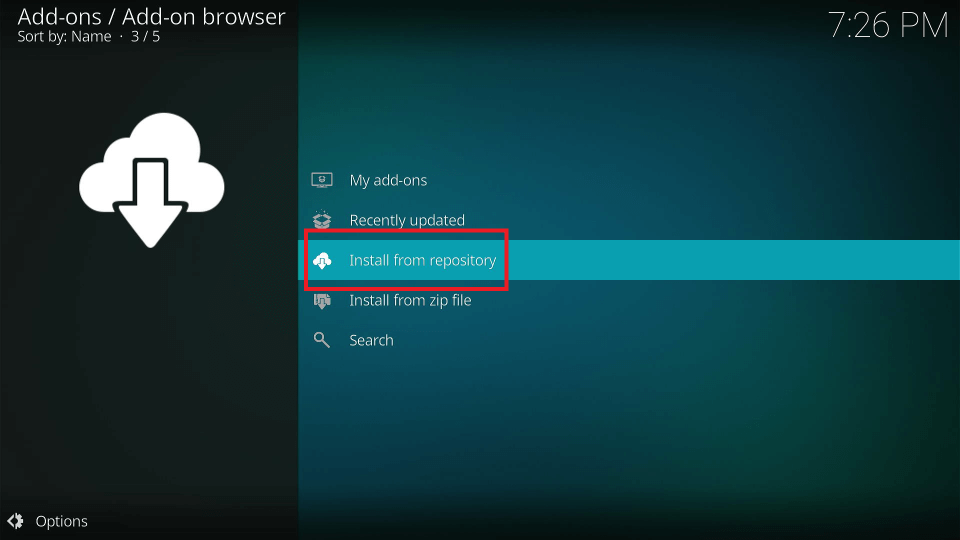 2. From the list of repositories, select Bugatsinho Repository.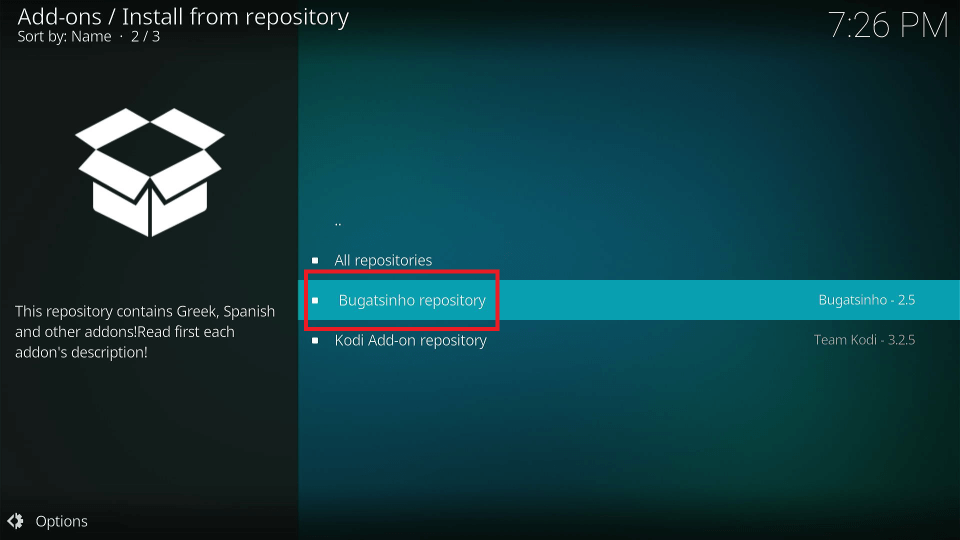 3. You will find a few options inside the repository—select Video addons.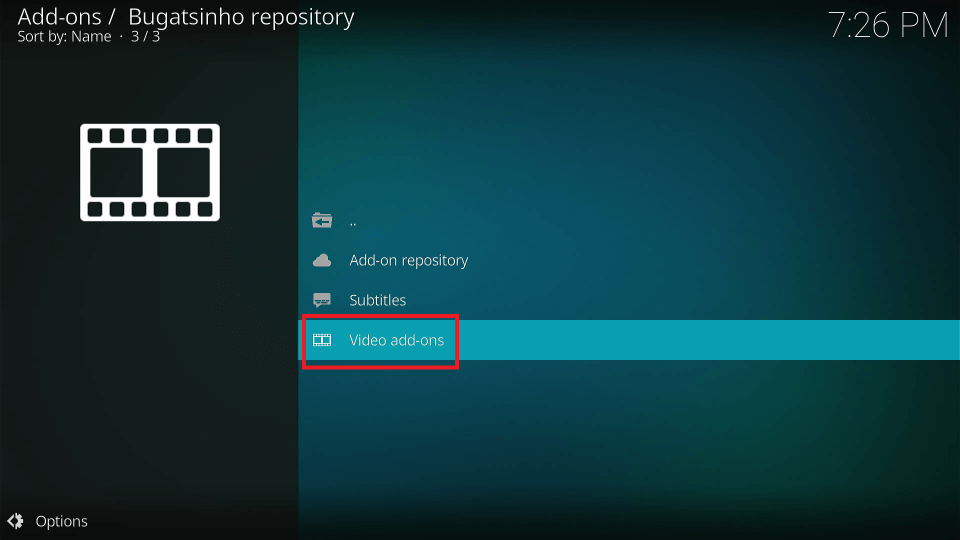 4. Now, you will be presented with a list of addons inside the repository. Scroll and locate SportHD. Then select it.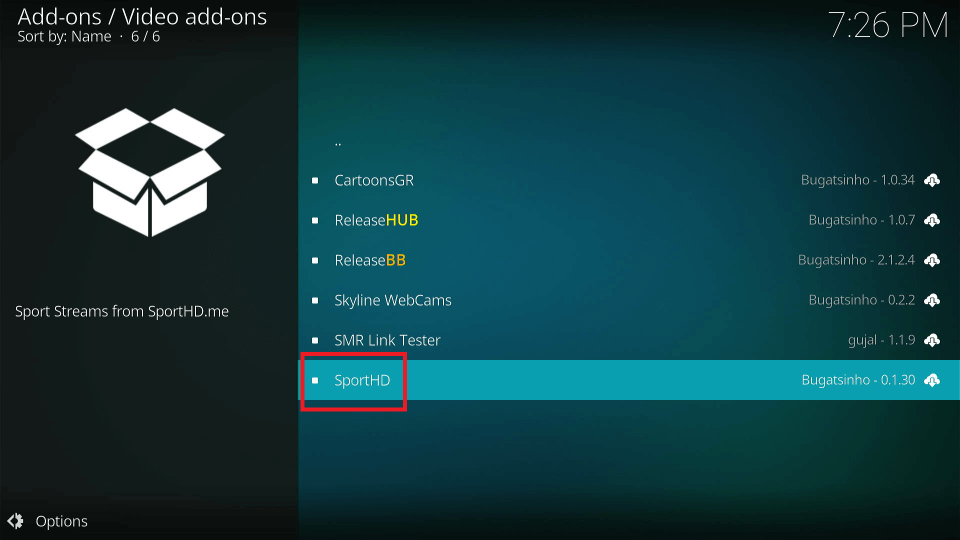 5. Inside the SportHD addon screen, you will find an option that says Install. Select that option.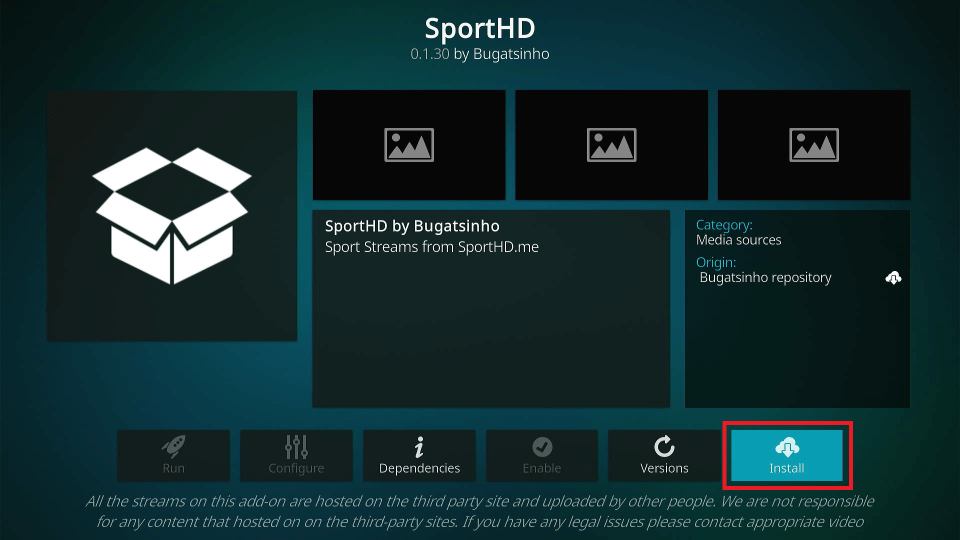 6. Once the download and installation process is finished, you will receive a notification saying SportHD Addon installed.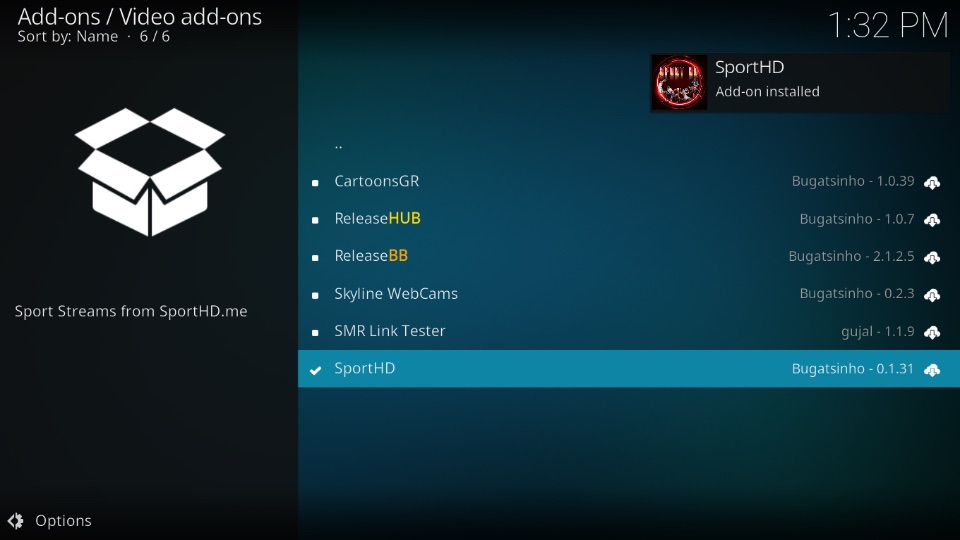 And that is it. You have successfully installed the SportHD Kodi addon on FireStick.
Wait! It looks like you are all set to start watching your favorite content on Kodi. But have you protected your online identity yet? You are under constant surveillance by the Government and ISP. They use your IP address 207.241.236.58 to track you. Streaming free or copyrighted videos may get you into legal trouble.
Thankfully, you can use a VPN to easily protect your privacy and go invisible from your Government and ISP. I use and recommend ExpressVPN with Kodi.
ExpressVPN is the fastest, most secure, and streaming-friendly VPN. It is easy to install and set up on any Kodi device, including FireStick, Smartphones, PCs, and more.
ExpressVPN, offers an unconditional 30-day money-back guarantee. So, if you do not like the service (I don't see why), you can get a full refund within 30 days.
Please remember that we encourage you to use a VPN to maintain your privacy. However, we do not condone breaking copyright laws.
Before you start using Kodi for streaming, here is how you can protect yourself with ExpressVPN:
Step 1: Sign up for ExpressVPN Here
Step 2: Download ExpressVPN on your device by clicking HERE
Step 3: Open the ExpressVPN app on your device. Sign in with your account. Click the connect/power button to connect to the VPN

Great! You have successfully secured yourself with the best Kodi VPN.
How to Use the SportHD Kodi Addon
Now that you have installed the SportHD Kodi addon, let me quickly show you how to use it.
You will find a list of options on the left side of the Kodi home screen. From that list, scroll down and go to Addons.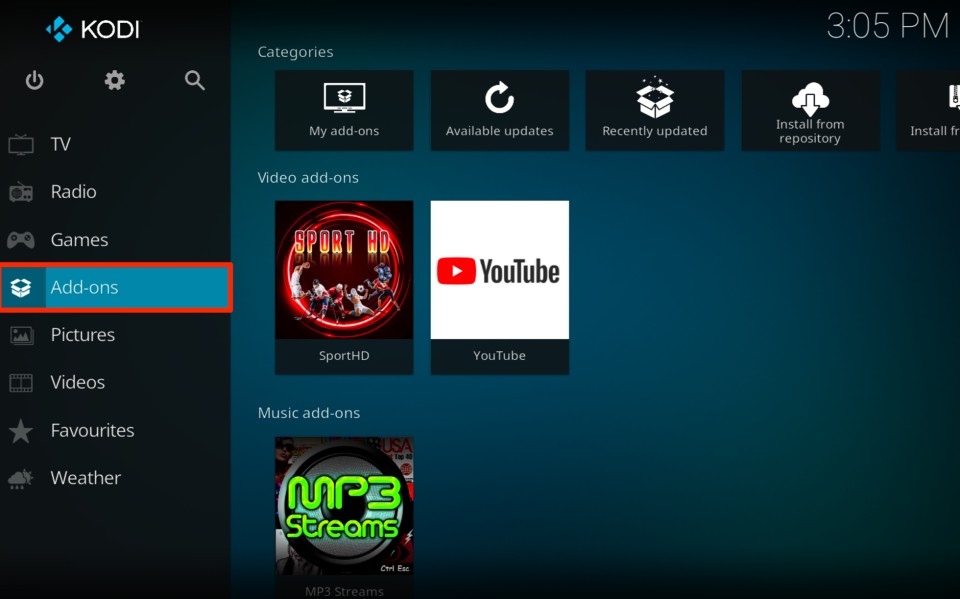 From the Addons menu, select Video addons. Then, launch SportHD.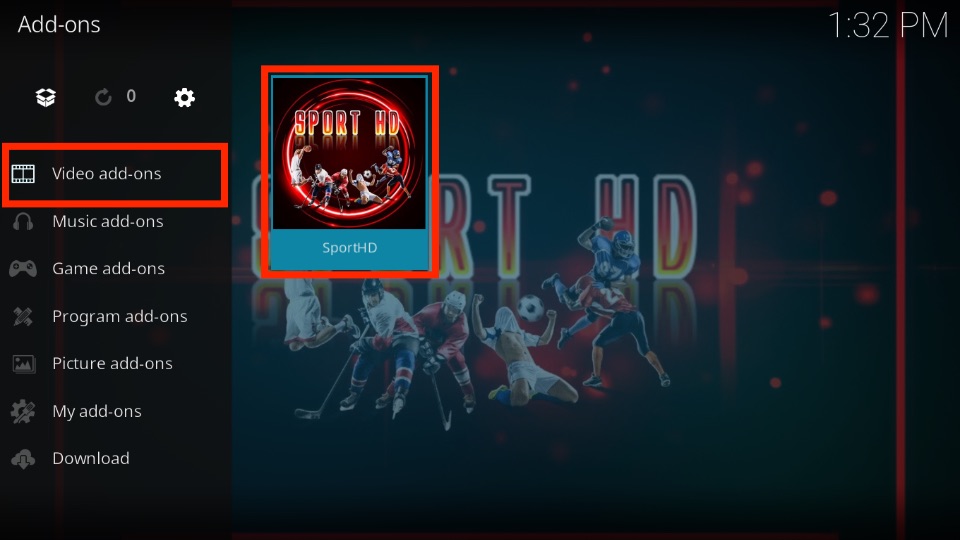 SportHD features four main sections, one Settings and one Version placeholder on its home.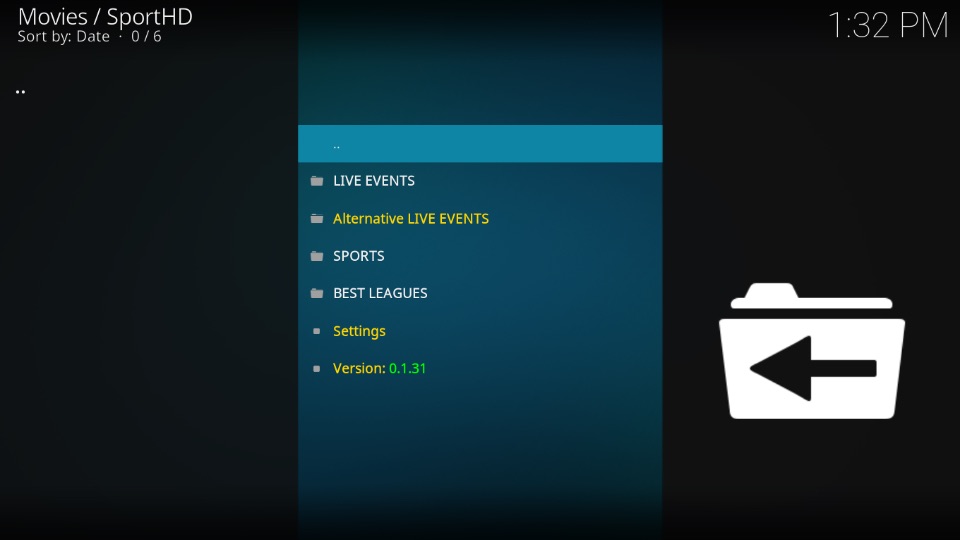 Open LIVE EVENTS.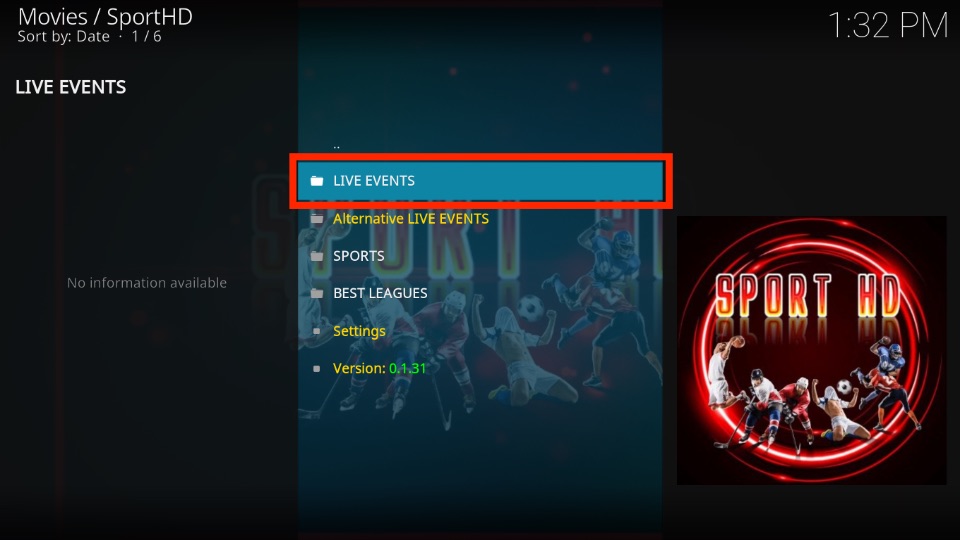 Here, you'll see a list of upcoming live events.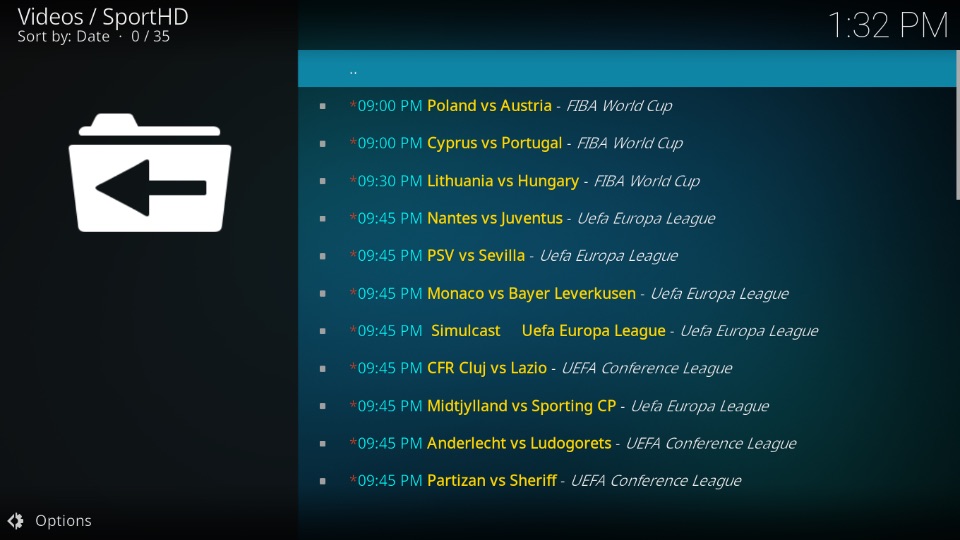 Explore Alternative LIVE EVENTS if the events inside the first folder aren't working.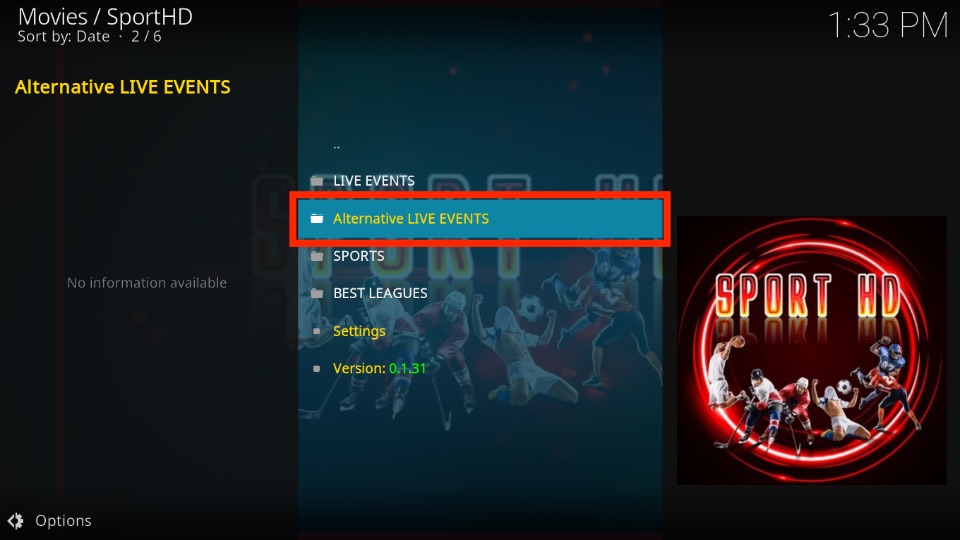 Here, you'll see alternative links to upcoming live events.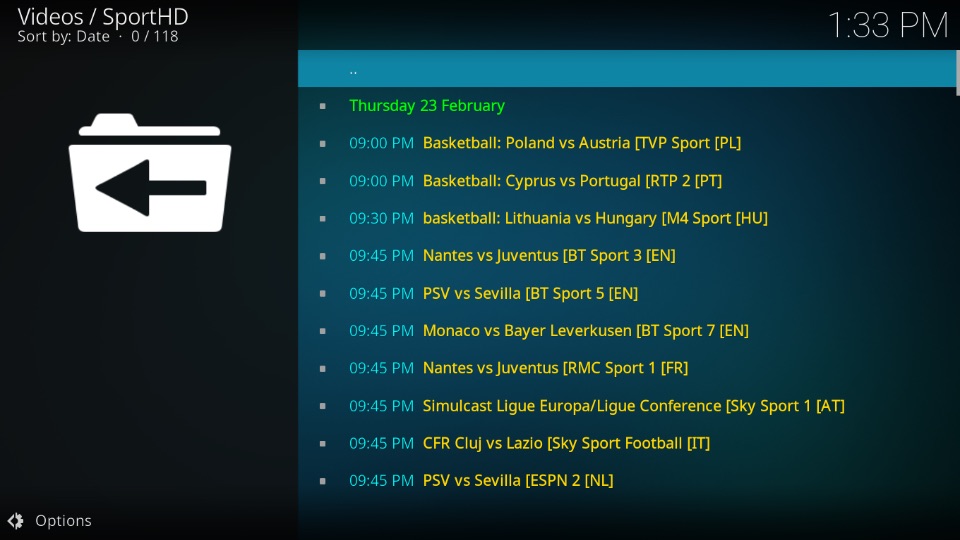 To sort live events as per their category, click SPORTS.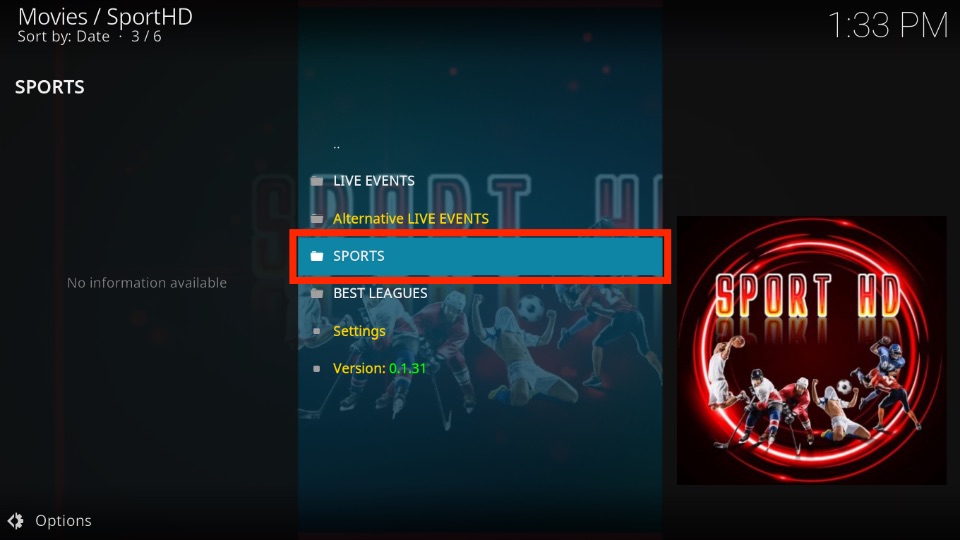 Here, you can browse live events of Football, Basketball, Rugby, etc., separately.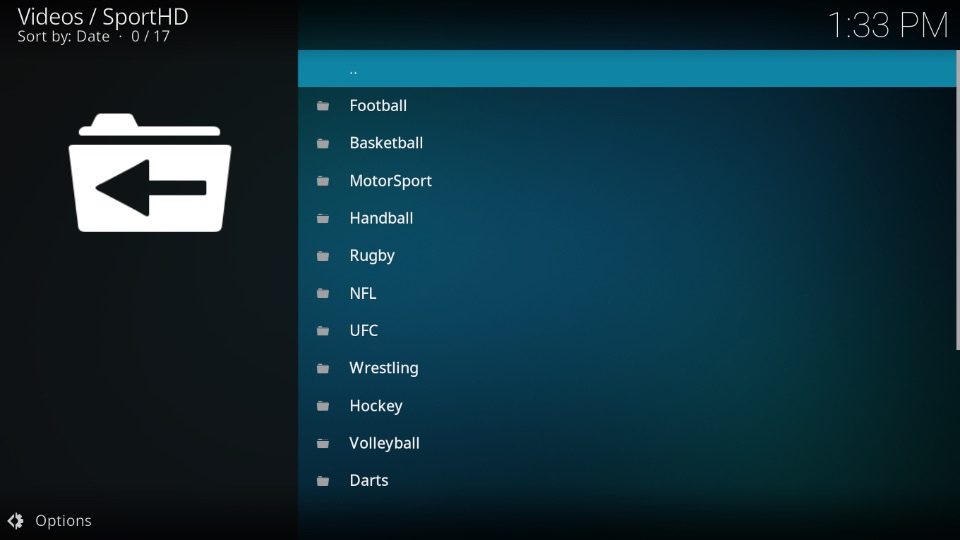 Discover other SportHD sections like BEST LEAGUES and SETTINGS.
How to Enable RTMP in Kodi?
SportHD Kodi addon is best for watching live sports events for free. But these events are scheduled at specific times. So, if you miss the time, you won't be able to watch the event. So, Kodi's Real Time Messaging Protocol will allow you to receive notifications regarding the events you wish to watch.
I will now give you the steps to enable RTMP in Kodi on FireStick.
1. Select the Settings option at the top left-hand corner just below the Kodi logo.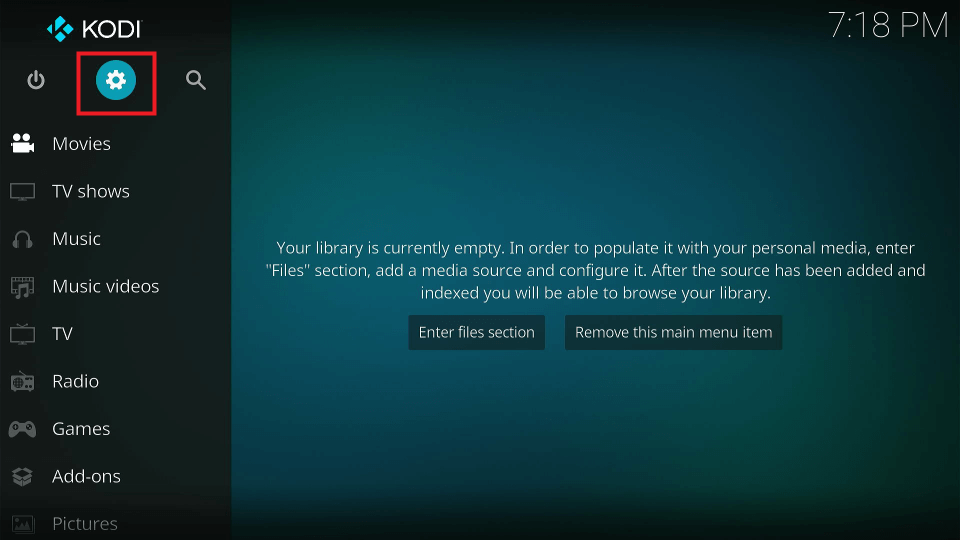 2. In the settings menu, select Addons.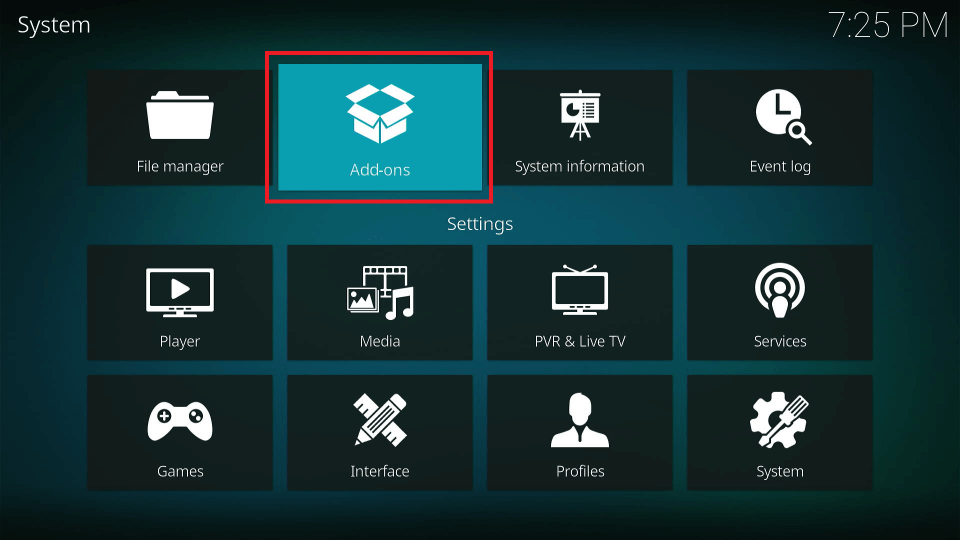 3. Now, you must select the Install from repository option.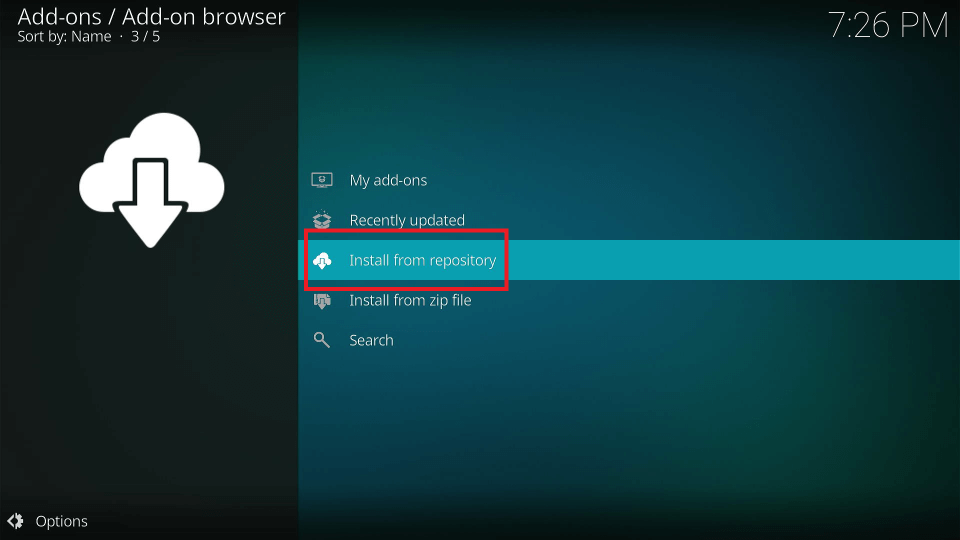 4. On the next screen, scroll down and select the Kodi Addon repository.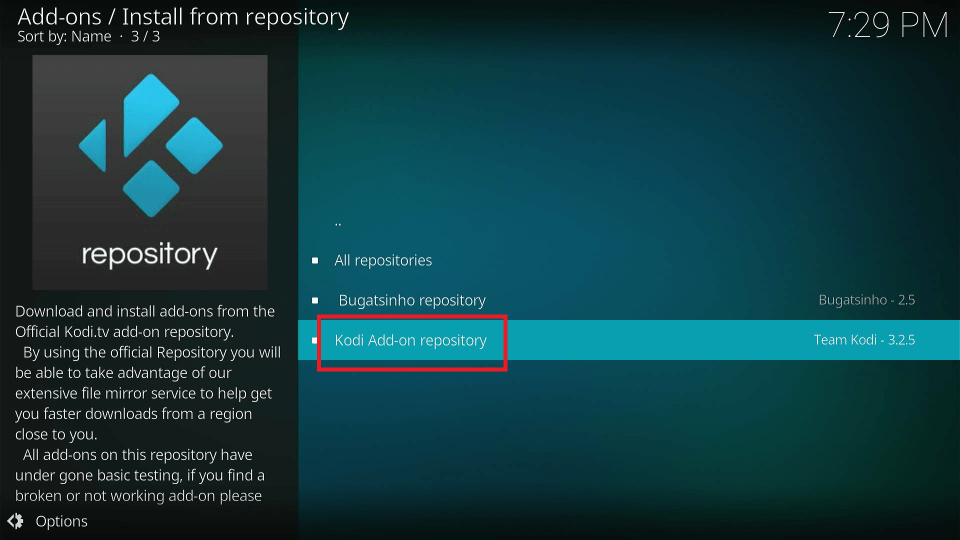 5. In the next window, you will find an option that reads VideoPlayer InputStream. Select that option.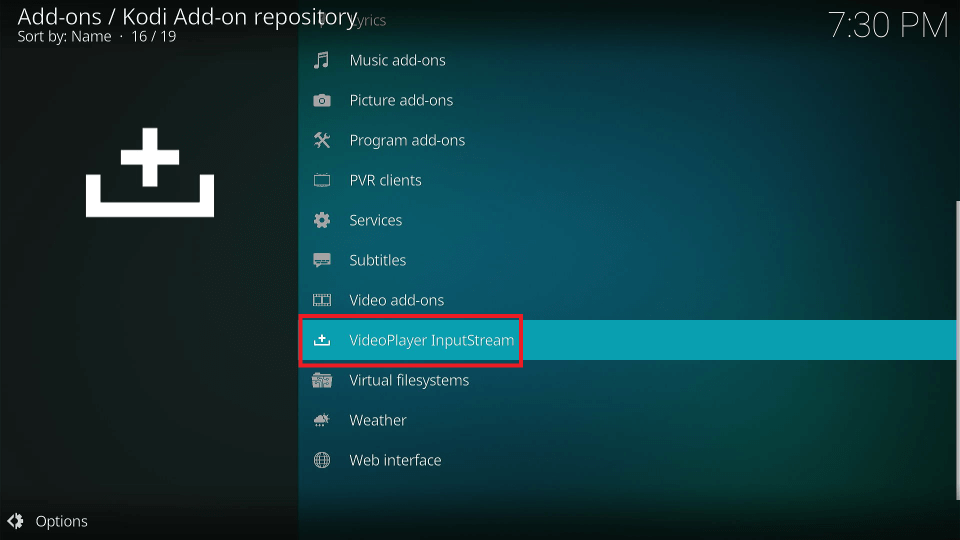 6. Now click RTMP Input.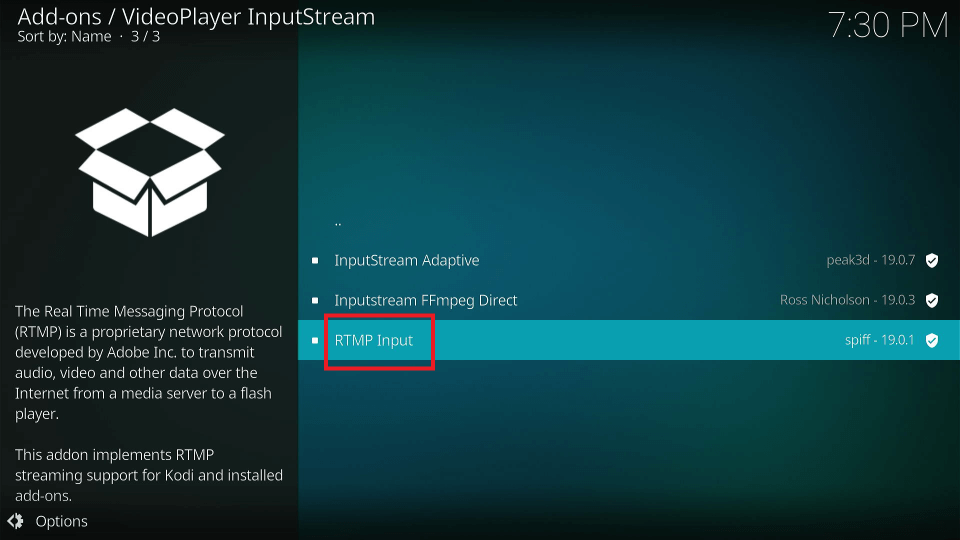 7. You will be taken to the RTMP Input screen. Select Install at the bottom right-hand side corner of the screen.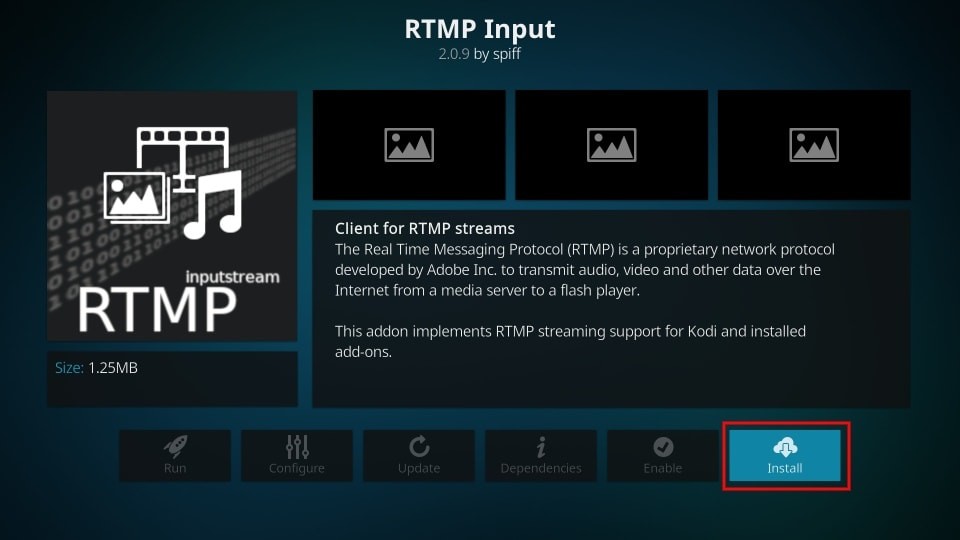 8. Wait a bit, and you will receive a notification saying RTMP Input Addon is installed. You will now get real-time updates regarding the live sports events you wish to watch.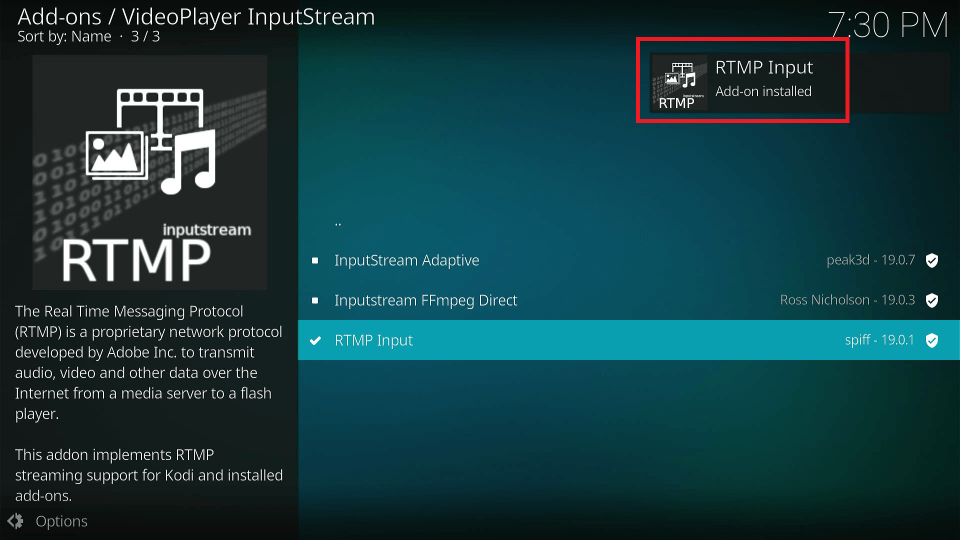 Wrapping up
SportHD Kodi addon is one of the most popular live-streaming addons. And this guide showed you how to install SportHD Kodi Addon on any device. Lastly, if you have any queries regarding SportHD, let me know in the comments. I'll help you out.
Related: