This article covers how to install Centry Sports Kodi addon. Also, the guide illustrates what's Centry Sports, whether it's safe and legal for your device, how to use it, and more. Follow this guide on any Kodi-eligible device like Amazon Fire TV, Nvidia Shield, Windows PC, Android tablets/phones, etc.
Update: The addon is currently displaying the error message, "Check the log for more information." Therefore, it may be temporarily out of service. However, you may try other working addons from our list of best addons for Kodi.
What Is the Centry Sports Addon?
Centry Sports is a free streaming hub that lets you watch live TV channels and sporting events. This addon contains separate sections for channels and sports events.
Soccer, basketball, hockey, sports channels, and you name it, Centry Sports lets you watch everything. And without adding a premium service like Real-Debrid.
Centry Sports provide multiple links to stream your favorite sporting event. So, select the event, pick a link, and you are good to go.
All-in-all, Centry Sports is one of the solid addons to stream sports and live channels on Kodi.
Attention KODI Users: Read before you continue
Government and ISPs endlessly monitor your online activities using your IP address 47.128.52.220 (exposed to everyone). Kodi is an excellent platform for streaming movies, TV shows, and sports, but streaming copyrighted content can get you into legal trouble. 
You should use a reliable Kodi VPN and protect your streaming activities and privacy. A VPN will hide your IP address and bypass government surveillance and geo-restrictions.
I trust and use ExpressVPN, the fastest and most secure Kodi VPN. It's easy to install on any Kodi device, including Amazon FireStick, PCs, and Smartphones. In addition, it offers a 30-day money-back guarantee, and 3 free months with the annual plan.
Read: How to Install & Use the best VPN for Kodi.
Is Centry Sports Safe?
Centry Sports isn't available on Kodi's official repository. So, Kodi doesn't support it in any matter, including safety. And that means the safety status of the addon is unknown.
No one knows what's going on behind the scenes at Centry Sports. So, it's impossible to tell whether the addon is safe for your device. And at FSH, we also don't have the authority to test Centry Sport's safety.
That said, I tested Centry's zip file on VirusTotal to check whether it's safe to some extent. Gladly, it passed all tests – take a look: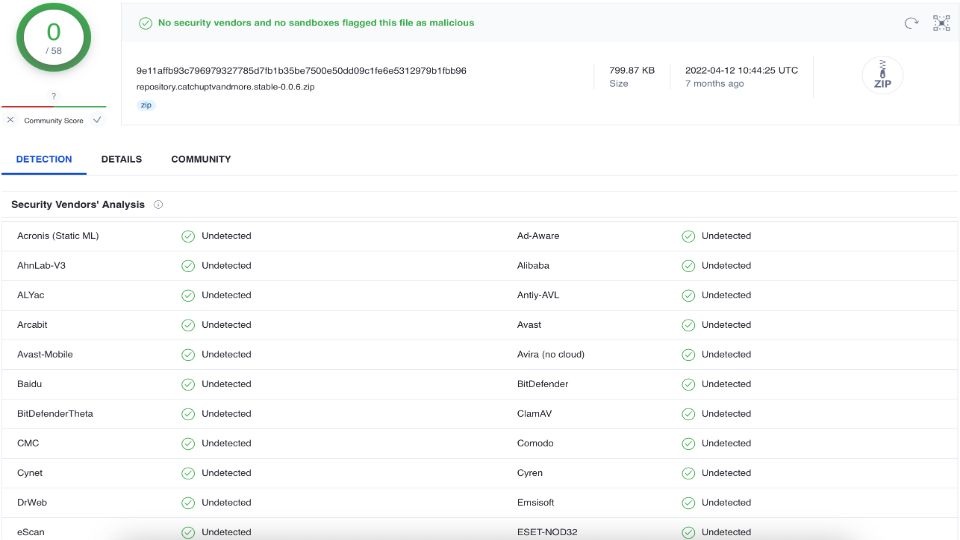 Is Centry Sports Legal?
Centry Sports might be legal or illegal. But, unfortunately, there's no authentic way to check it. Moreover, at FSH, we don't have the resources to check the addon's legality.
For some, Centry Sports is just a scraper that finds links to free channels and sports events. However, others present a counter-argument that the authenticity of links is questionable.
So, what can you do to enjoy Centry Sports without stressing yourself about safety and legality? The answer is simple! Use a VPN like ExpressVPN when streaming anything via the addon.
Features of Centry Sports Addon
The following are some of the best Centry Sports features:
Multiple links available for a single event

Well maintained sections 

No need to sign in a premium scraper like RD
How to Install Centry Sports Kodi Addon?
Unlike official addons, installing Centry Sports isn't straightforward. That's why I have split this section into three parts. This way, you'll be able to install the addon easily. So, let's start. 
Part 1 – Turn On Unknown Sources
First things first! Enable Unknown sources so you can install the zip file of the Centry repository:
1. Start by going to Kodi Settings. To do that, click Gear on your screen's top left under Kodi's logo.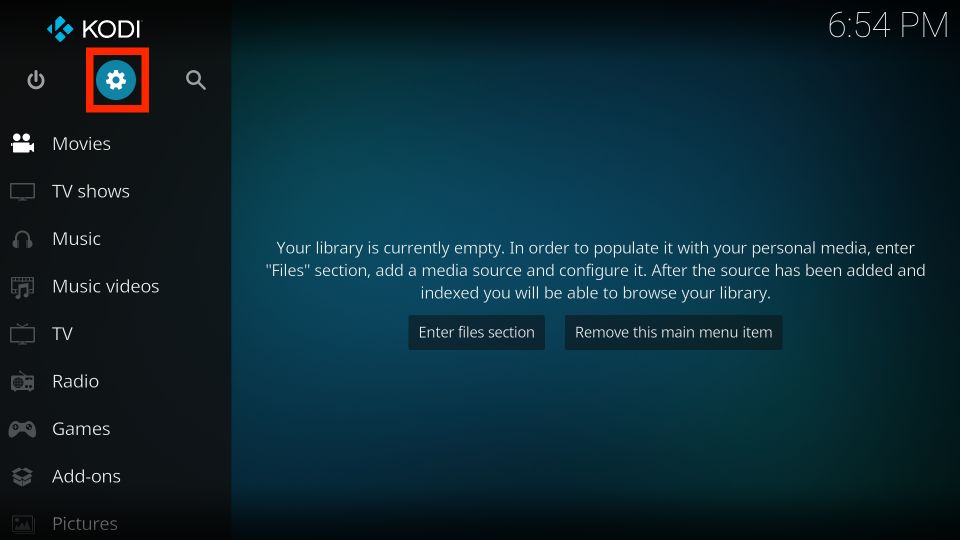 2. There are a bunch of sections on Kodi Settings. Choose System – the icon of Screwdriver & Gear.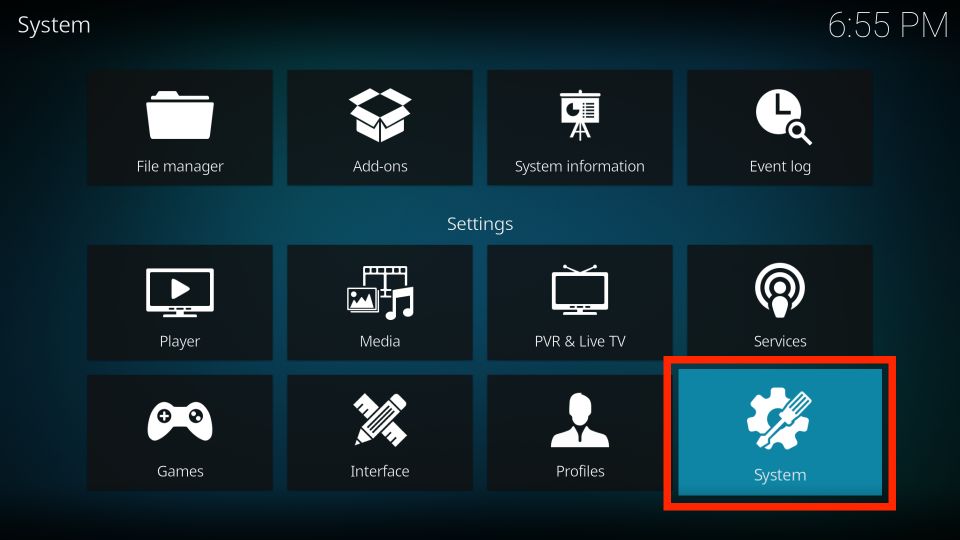 3. On Settings / System, go to Add-ons.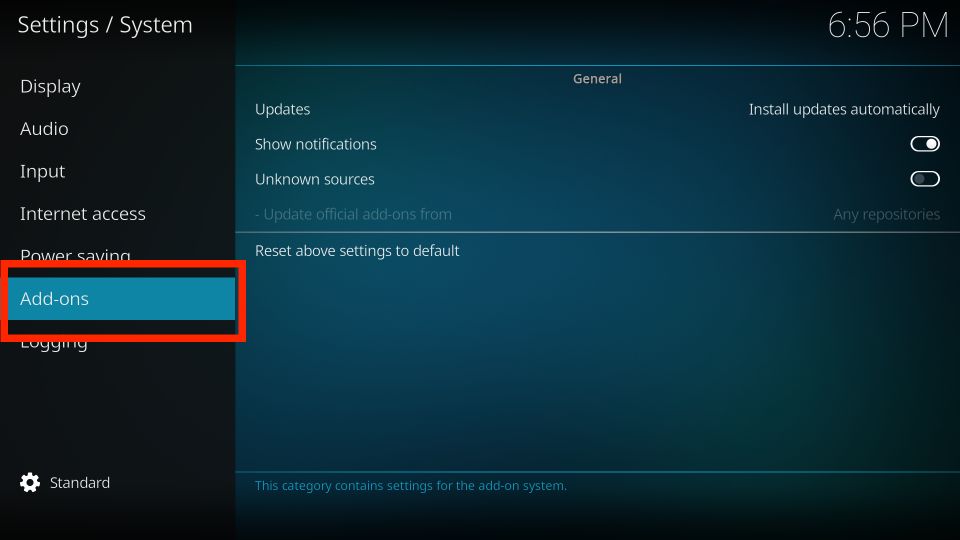 4. On the right, under General, turn on Unknown sources.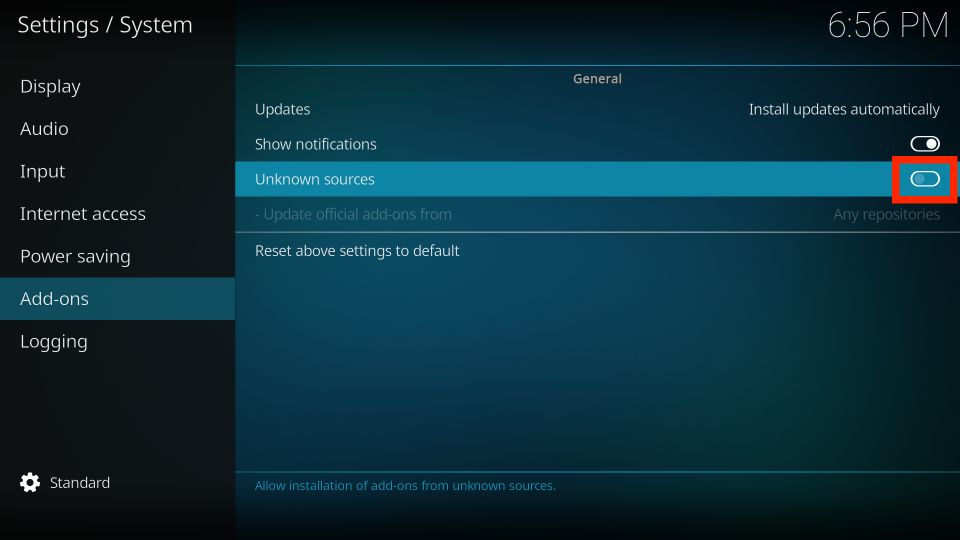 5. Kodi's warning message will warn you about some consequences regarding unknown sources. Choose Yes to proceed.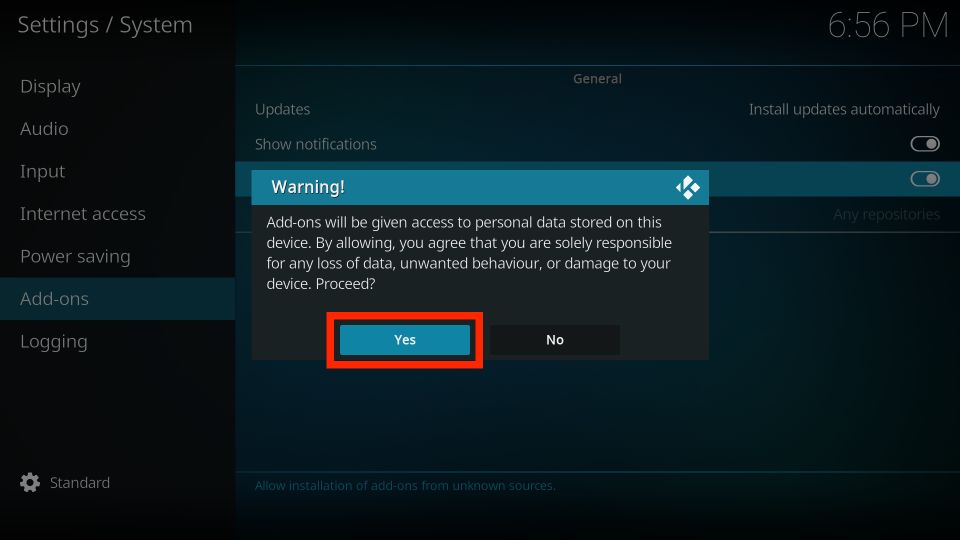 6. To change how Kodi updates addons, open Update official add-ons from – below Unknown sources.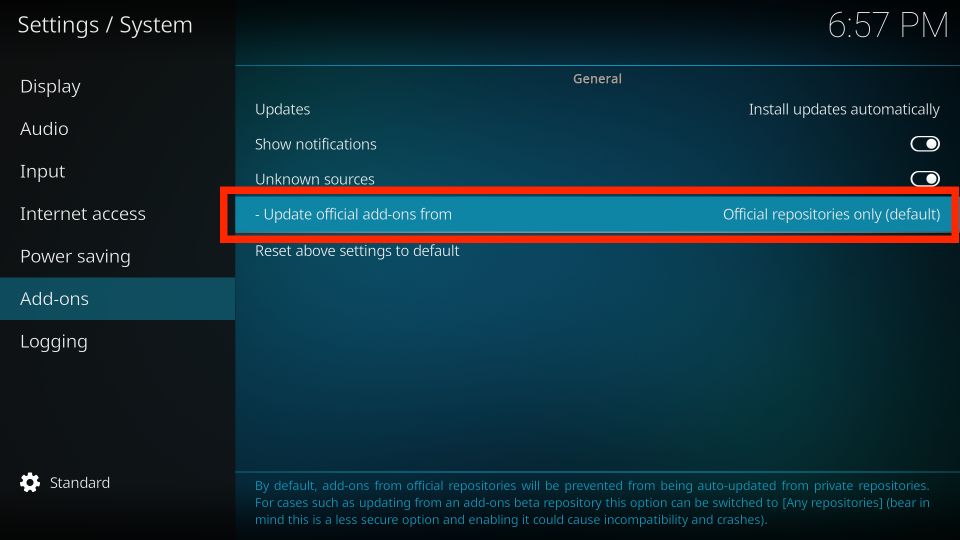 7. Choose Any repositories.
Note: By default, Official repositories only (default) will be selected.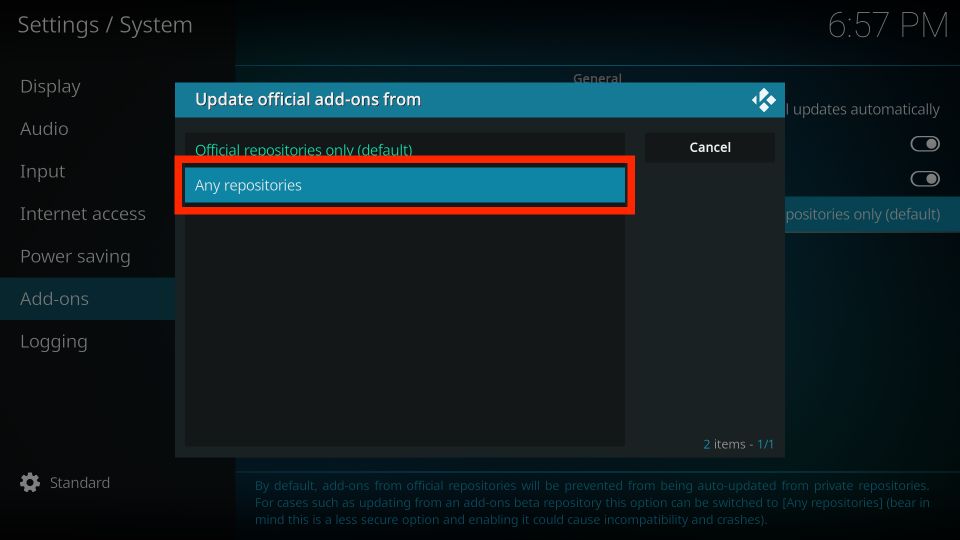 Part 2 – Install The Centry repository
Use the steps to first add the Centry repository source and then use it to install the repo zip file:
1. Browse Kodi's Settings Menu by clicking the Cog icon under the Kodi logo.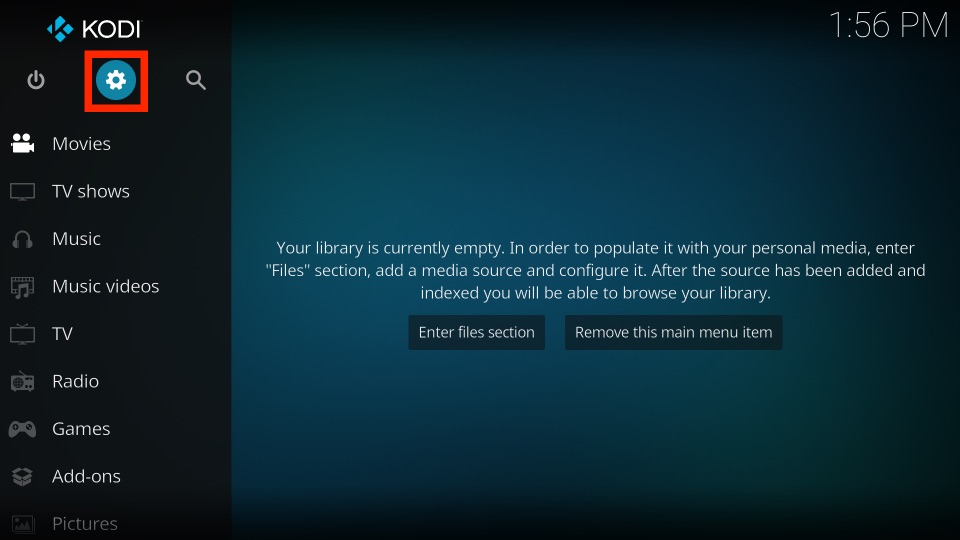 2. Choose the top left-most tile, File manager.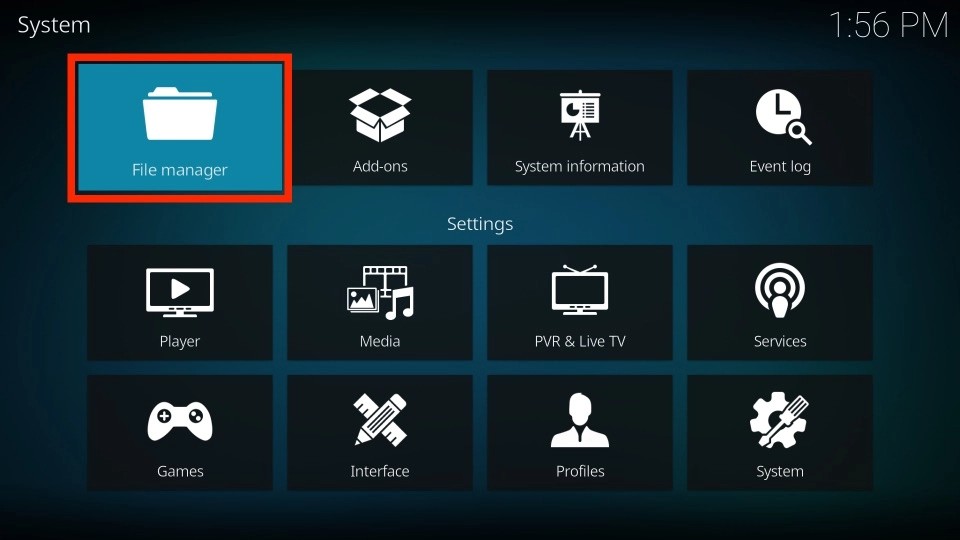 3. Inside are two main options: Profile Directory and Add source. Choose the second one.
Note: You'll also see other options (repo names) if you have added sources in the past on your Kodi app.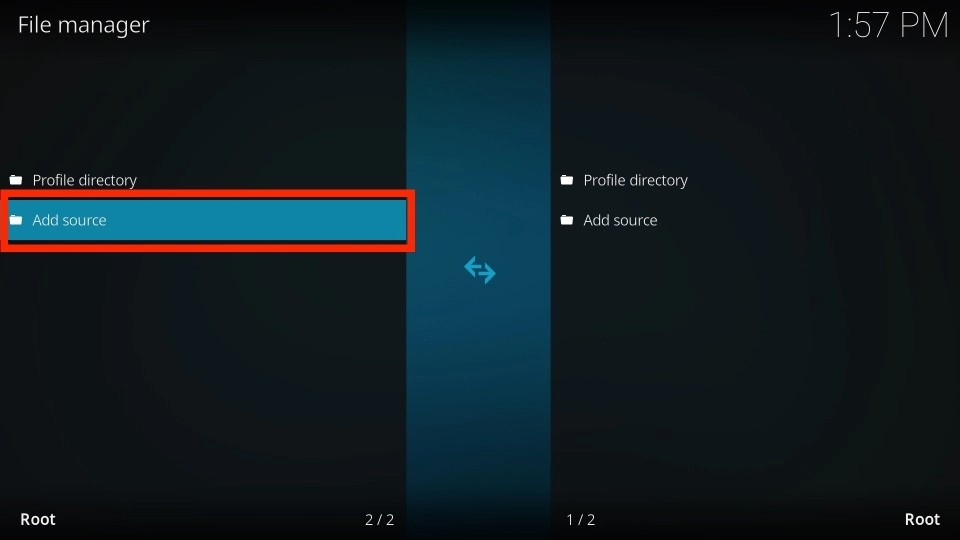 4. On Add file source window, locate and open <None>.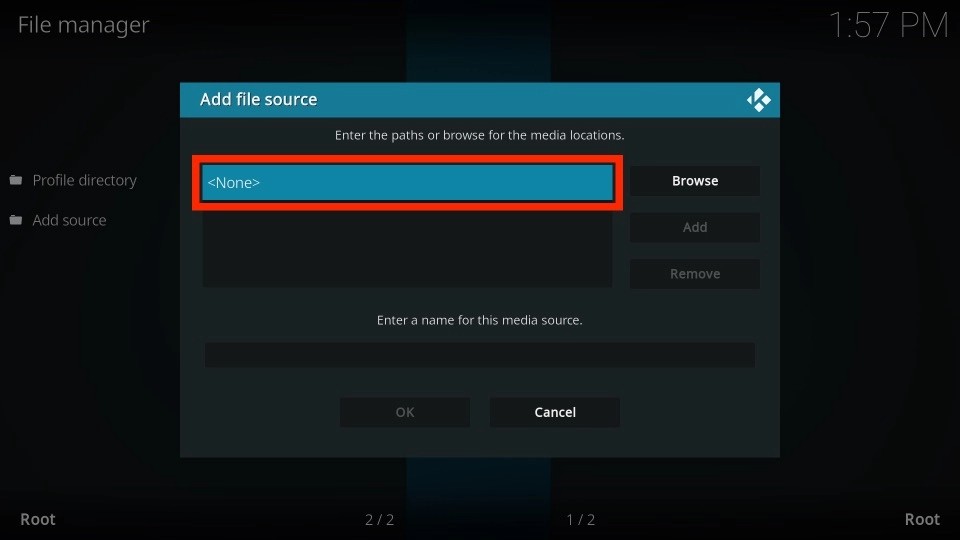 5. Enter the official URL of the Centry repository – https://centry7.github.io. After that, click OK.
Note: We at FireStickHow.com are in no way affiliated with the Centry repository. I have just provided the link to the Centry repository for educational purposes. Moreover, we strictly condemn piracy.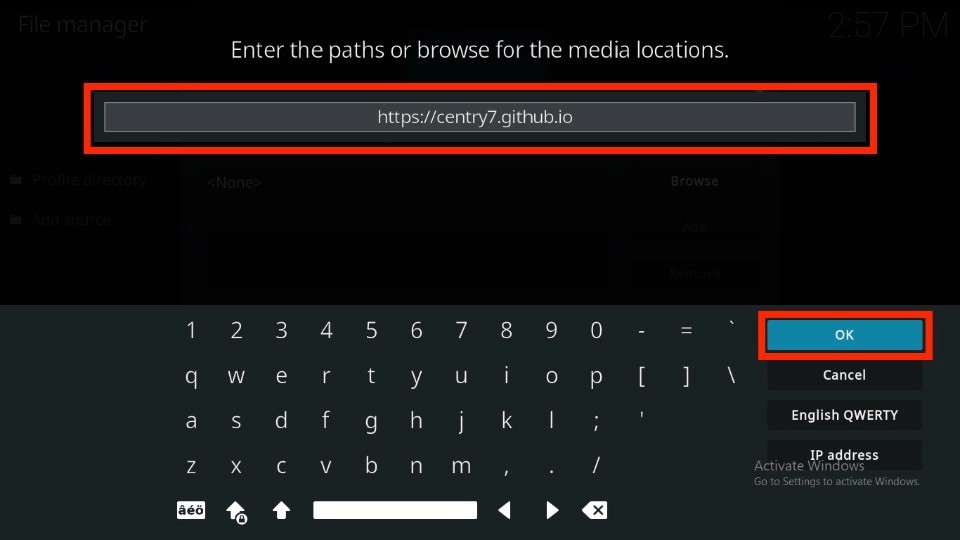 6. No name will be associated with the Centry repository source. To set a name, choose the blank input box.
7. Enter centry or any other name you can think of. Then, close the window by pressing OK. 
Note: I recommend sticking with centry if you can't come up with a simple name, as you'll need to recall it later.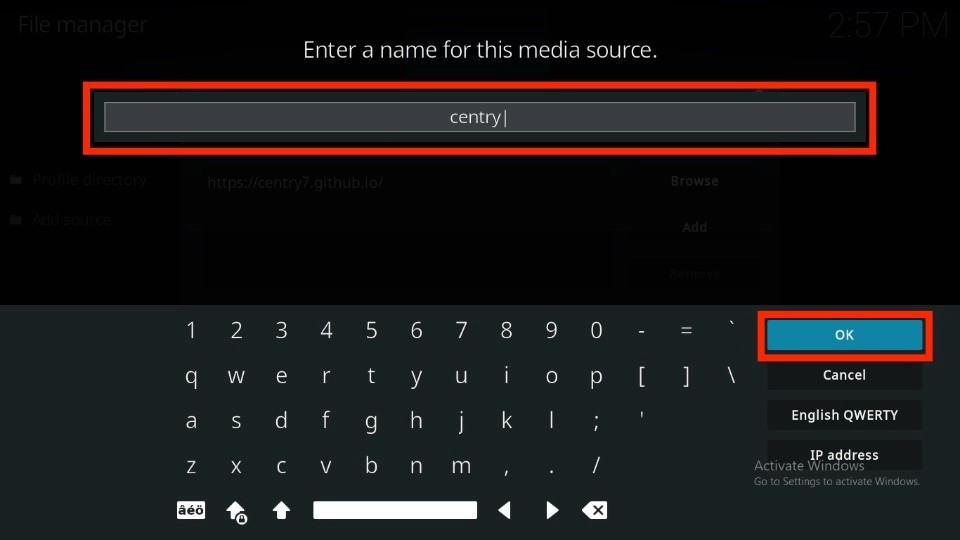 8. To save the Centry repository source, choose OK.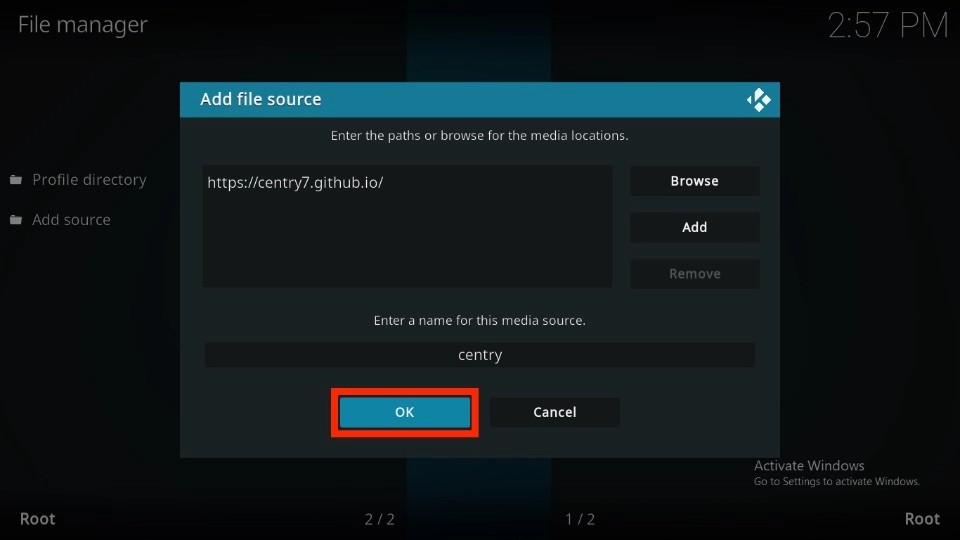 9. You have successfully added the Centry repository source if an error doesn't come up.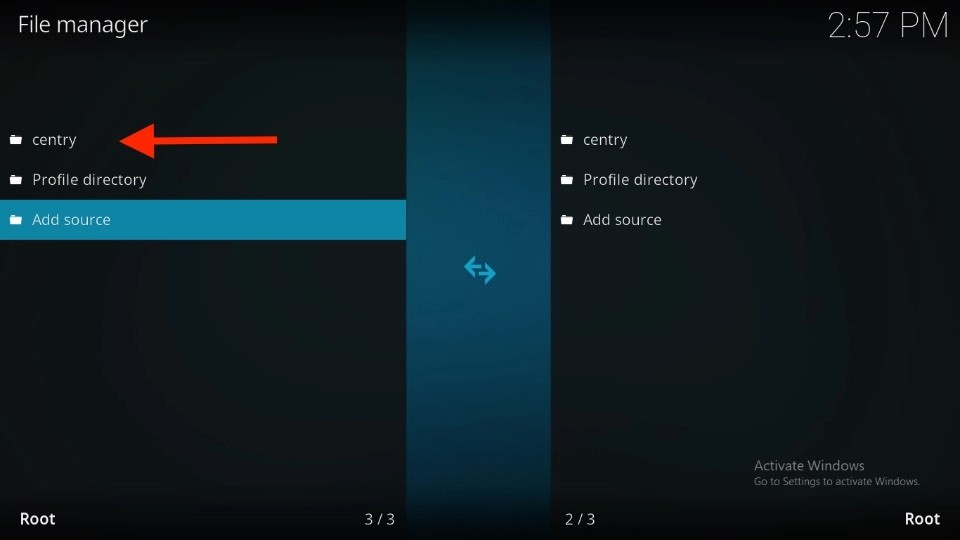 10. Head to Kodi Settings. Then, explore Add-ons.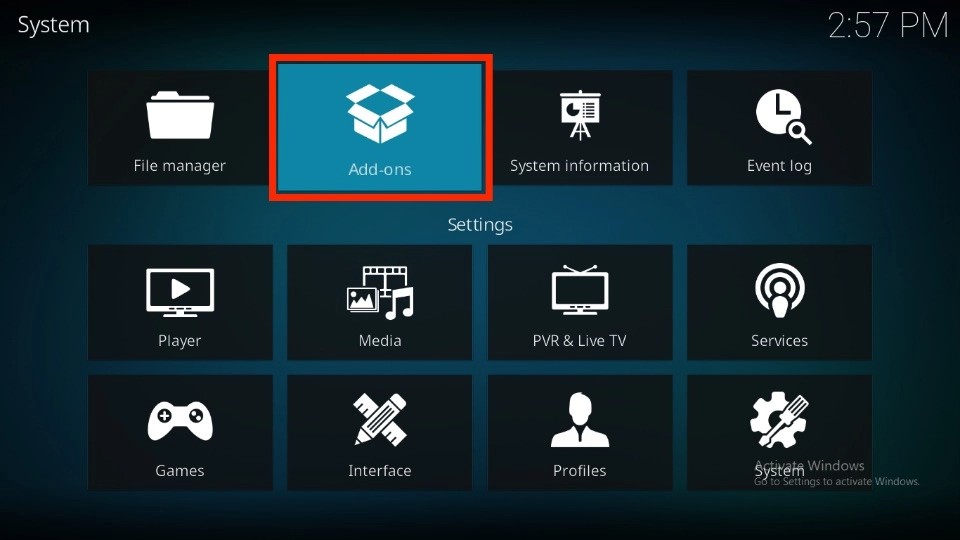 11. There are multiple options available inside Add-ons. To install the Centry repository source, choose Install from zip file.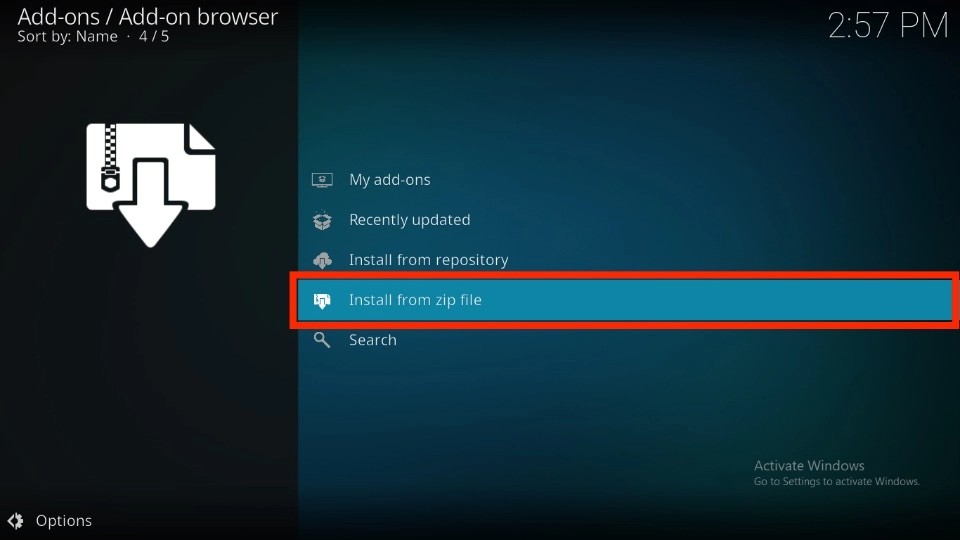 12. Acknowledge Kodi's notification about manual updates and click Yes to proceed.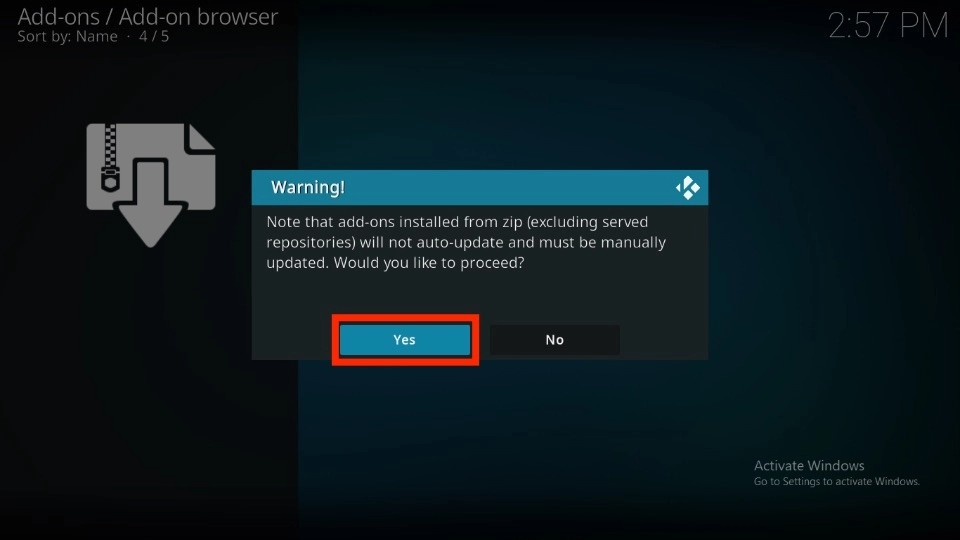 13. Choose centry or the name you have set in the previous steps.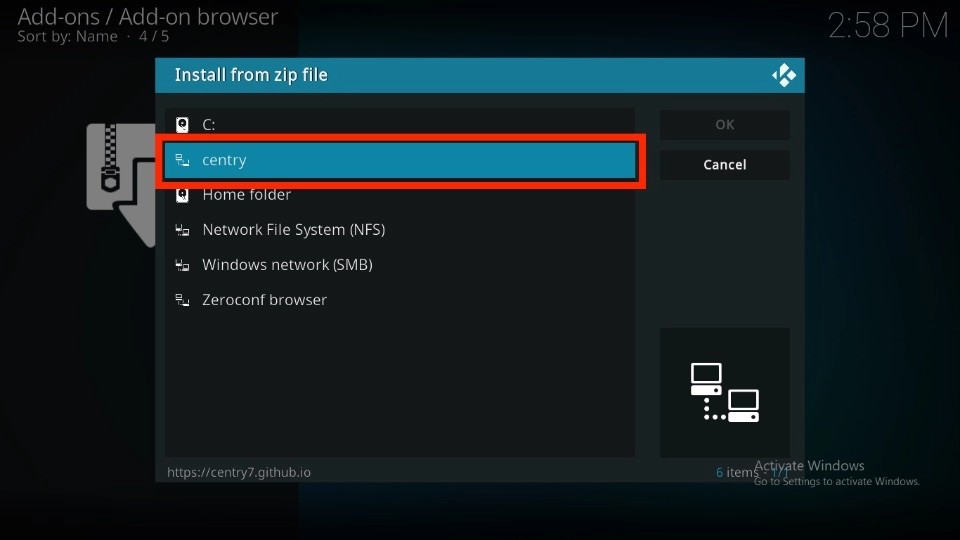 14. Click repository.centry-0.0.1.zip.
Note: The Centry repository version number, which is 0.0.1 at the time of writing, may change in the future.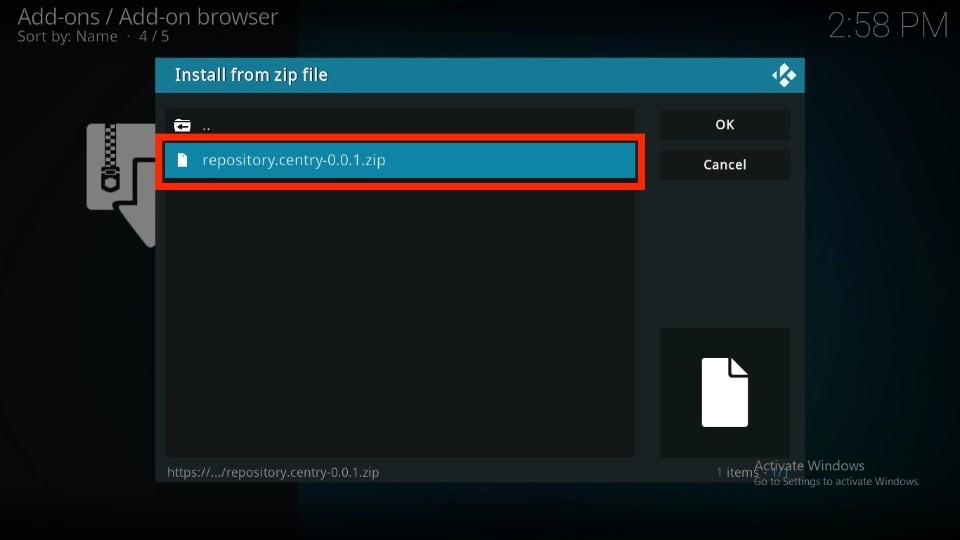 15. At last, a notification will appear – Centry add-on installed/updated.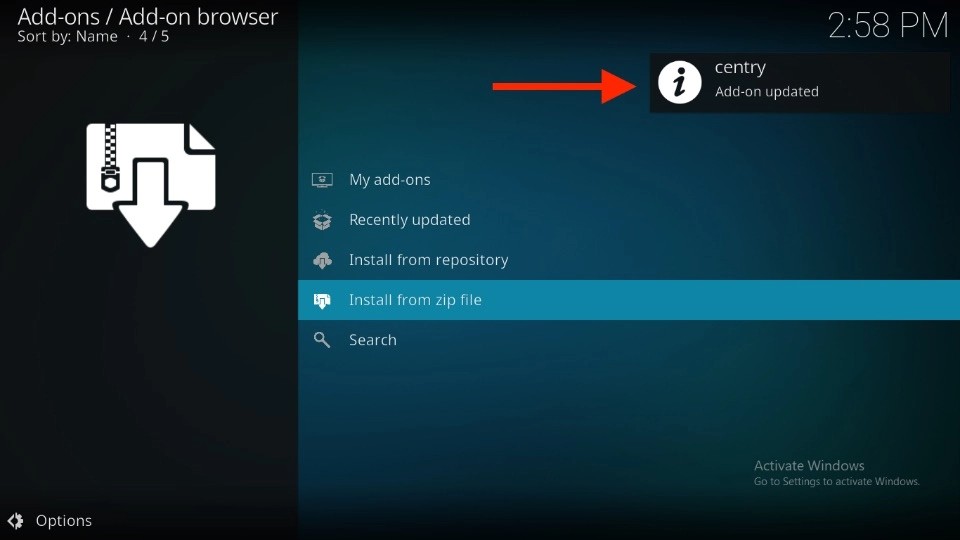 Congratulations! You are now only one step away from accessing & installing Centry Sports.
Part 3 – How to Install Centry Sports addon
Here's how to access Centry Sports via the Centry repository:
1. To access the Centry repo, choose Install from repository on the same screen.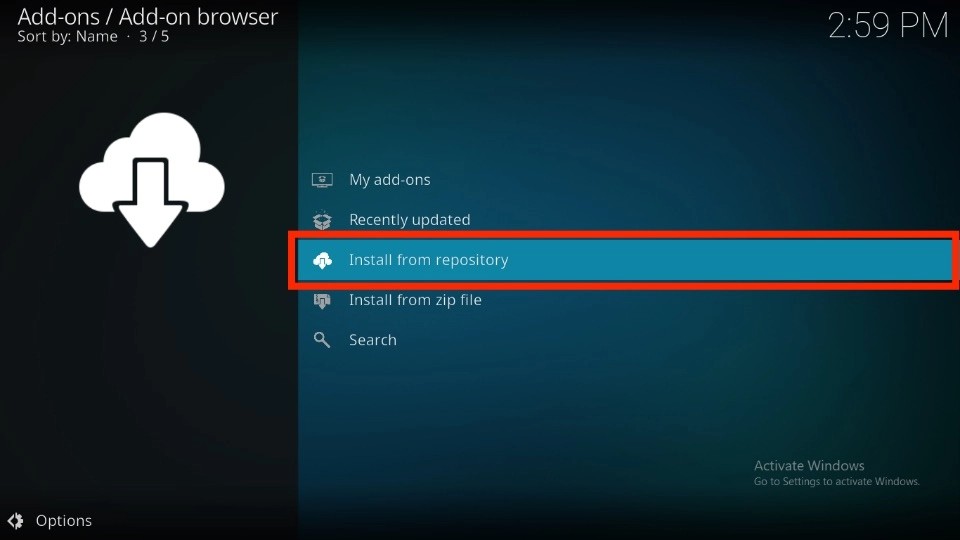 2. All repos currently installed on your Kodi app will be listed. Choose centry.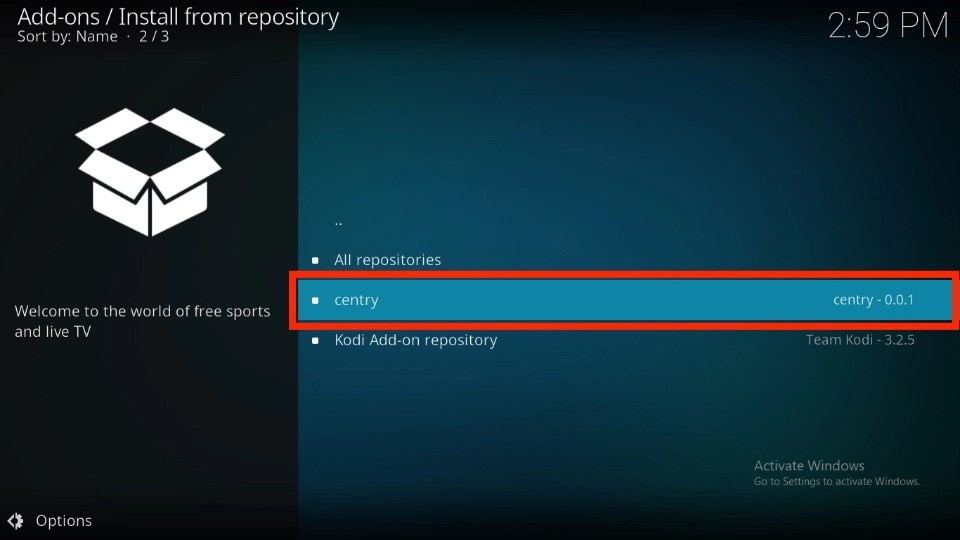 3. Pick Video add-ons out of the two sub-sections available.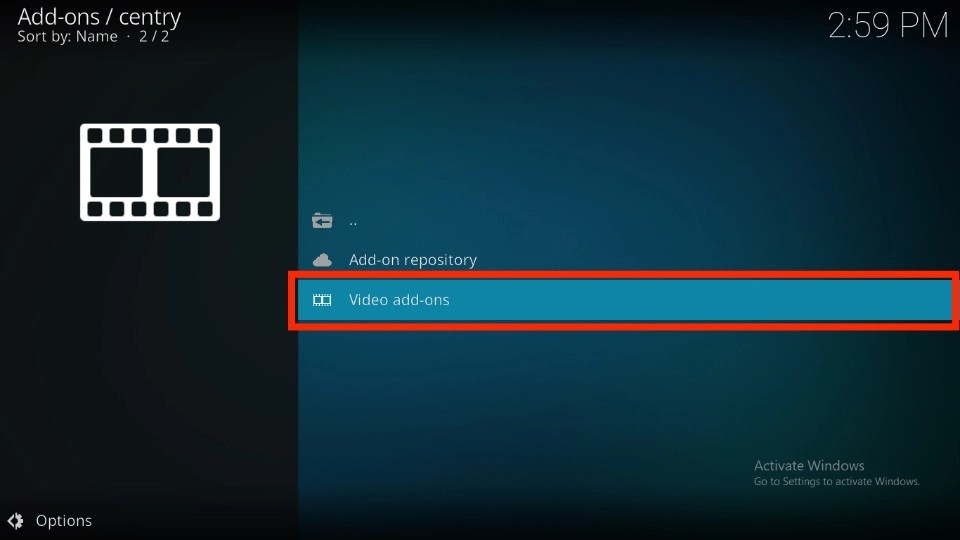 4. Click Centry Sports to open its dashboard.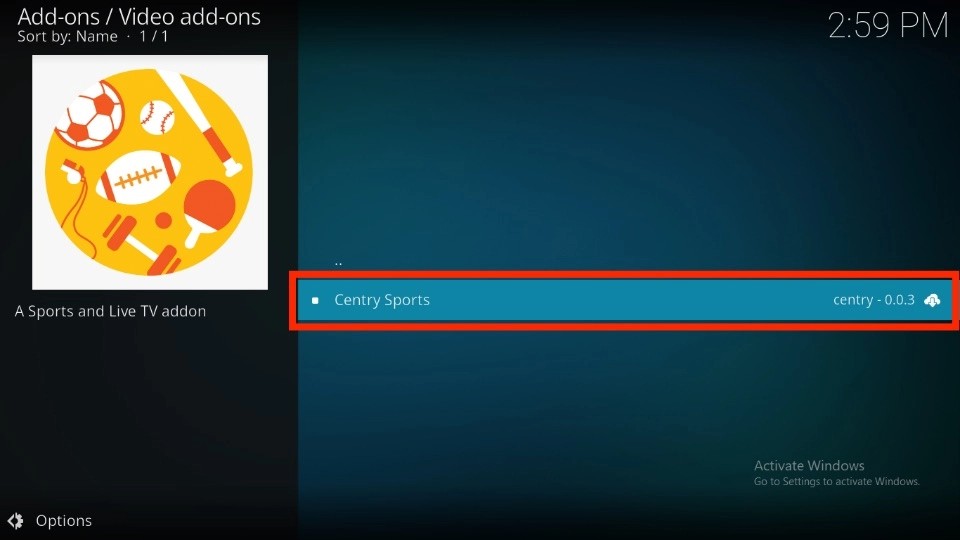 5. Press Install on your screen's bottom right corner.
Note: You can check Centry Sports' origin, category, versions, and more on its menu.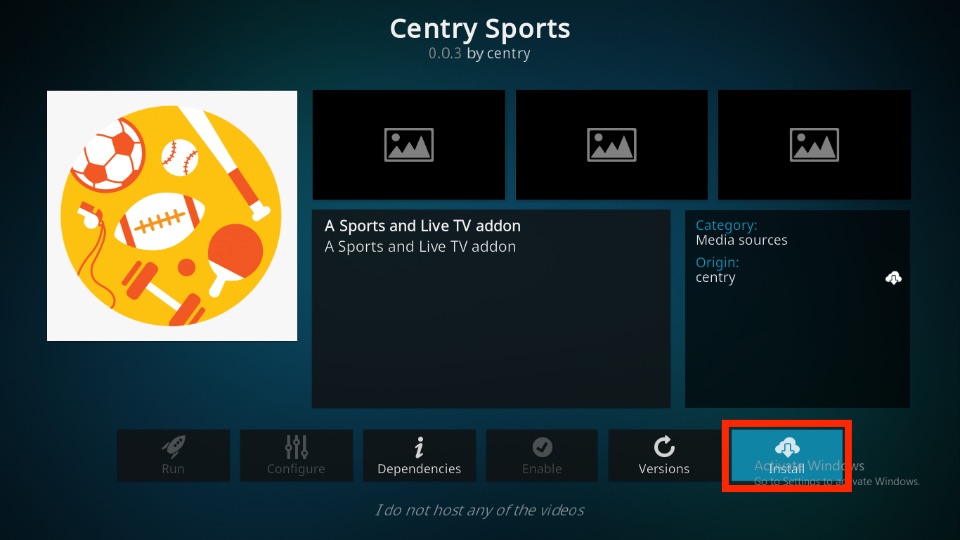 6. Take a seat and let Kodi install Centry Sports.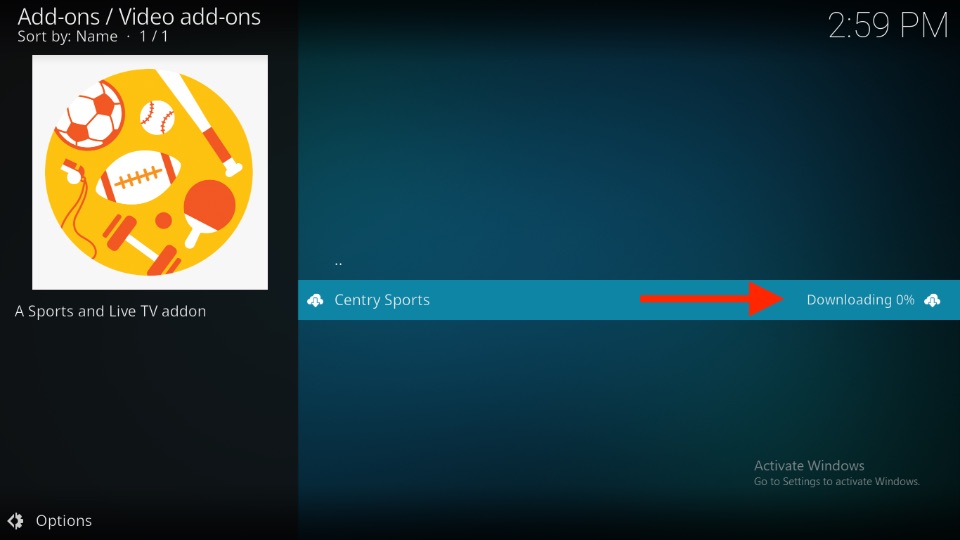 7. On success, a pop-up will appear on the top – Centry Sports Add-on installed.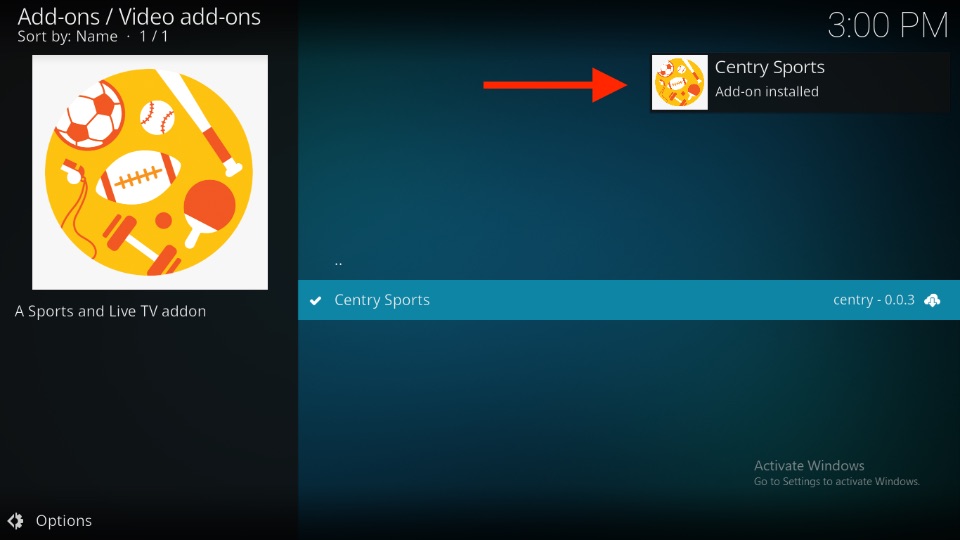 Congratulations! You have successfully installed the famous Centry Sports Kodi addon.
Wait! It looks like you are all set to start watching your favorite content on Kodi. But have you protected your online identity yet? You are under constant surveillance by the Government and ISP. They use your IP address 47.128.52.220 to track you. Streaming free or copyrighted videos may get you into legal trouble.
Thankfully, you can use a VPN to easily protect your privacy and go invisible from your Government and ISP. I use and recommend ExpressVPN with Kodi.
ExpressVPN is the fastest, most secure, and streaming-friendly VPN. It is easy to install and set up on any Kodi device, including FireStick, Smartphones, PCs, and more.
ExpressVPN, offers an unconditional 30-day money-back guarantee. So, if you do not like the service (I don't see why), you can get a full refund within 30 days.
Please remember that we encourage you to use a VPN to maintain your privacy. However, we do not condone breaking copyright laws.
Before you start using Kodi for streaming, here is how you can protect yourself with ExpressVPN:
Step 1: Sign up for ExpressVPN Here
Step 2: Download ExpressVPN on your device by clicking HERE
Step 3: Open the ExpressVPN app on your device. Sign in with your account. Click the connect/power button to connect to the VPN

Great! You have successfully secured yourself with the best Kodi VPN.
How to Use Centry Sports Kodi Addon
Use the following guide to see what you can expect out of Centry Sports:
First, go to Kodi's home. Then, navigate to Add-ons and open it.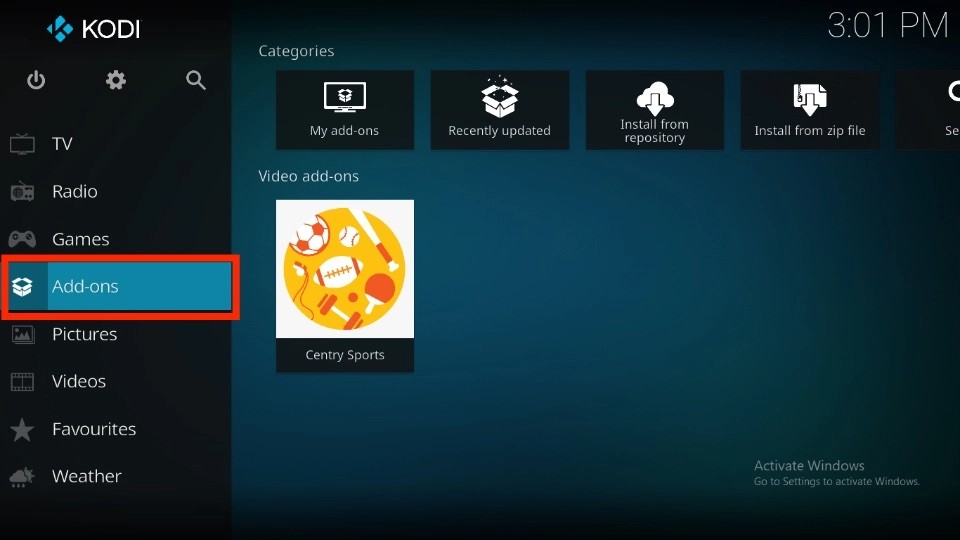 Access Video add-ons, and then from the list, choose Centry Sports to launch it.
Centry Sports is split into two parts, Live TV and Sports.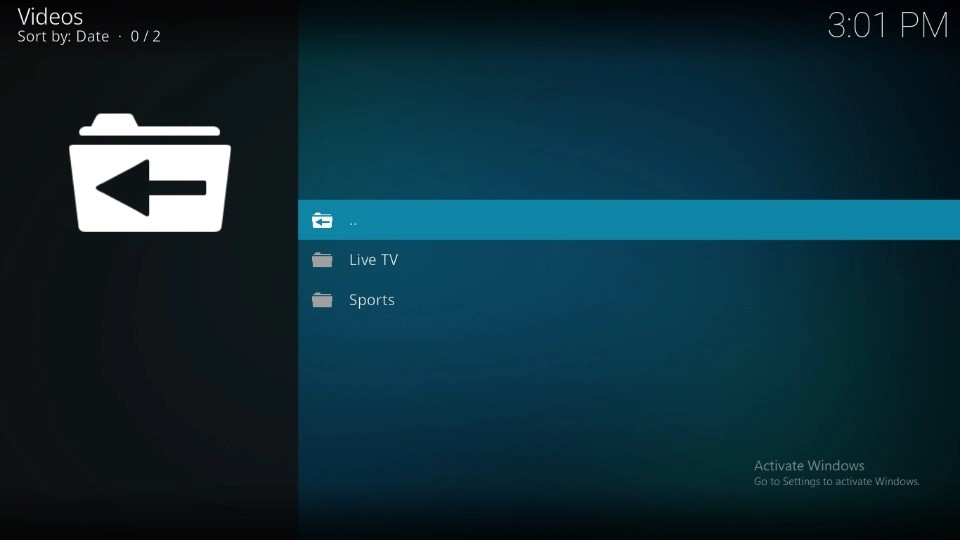 Let's start exploring Live TV first.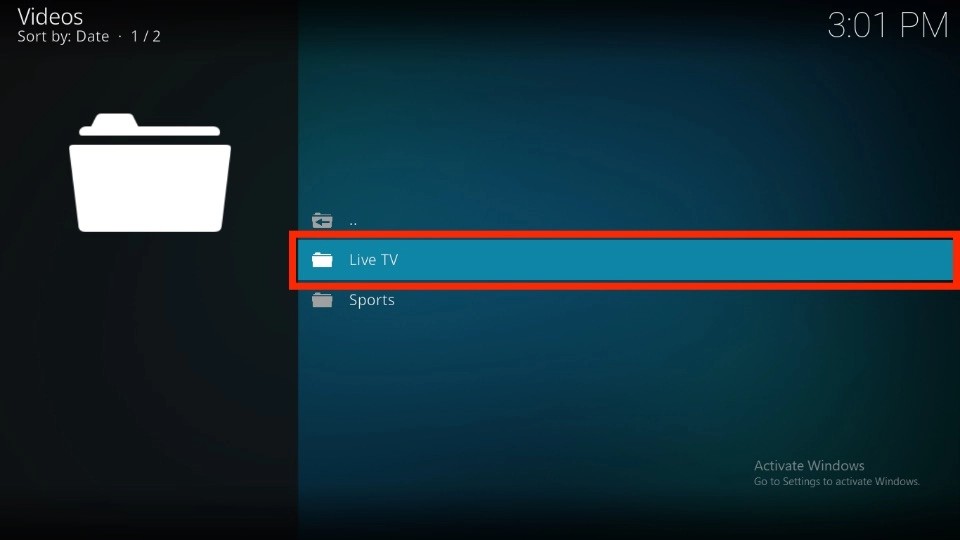 Inside, the live channels are divided into Daddy Live and USTVGO.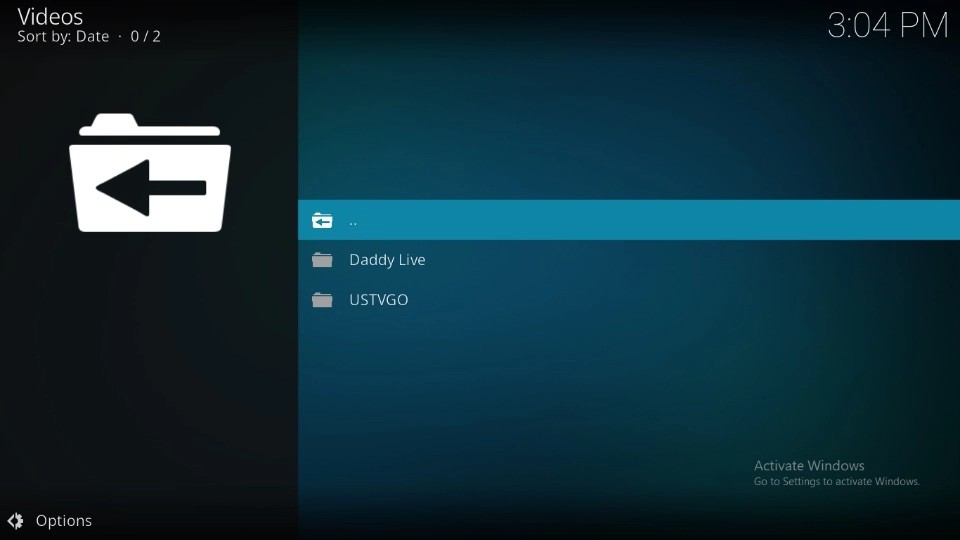 To watch streams of your favorite sports events, open Sports.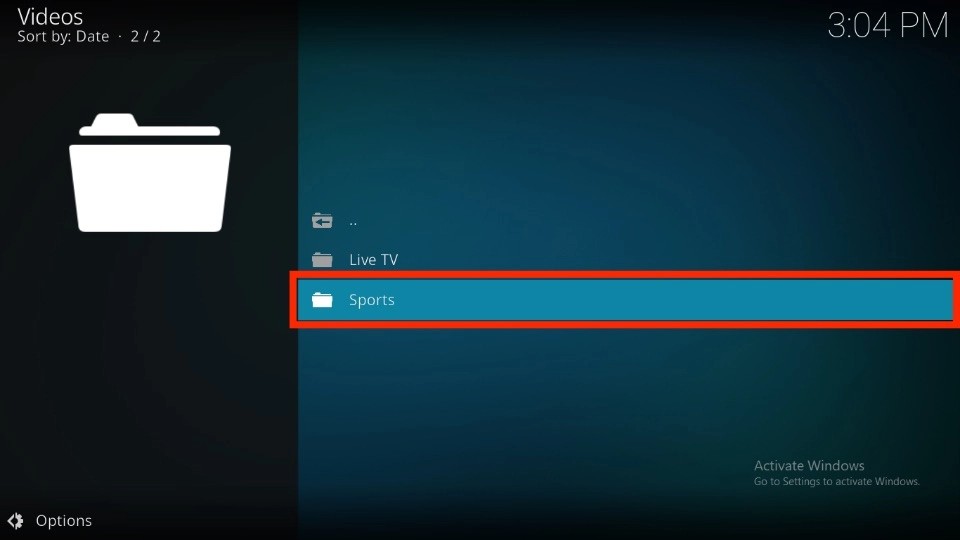 There are three sub-folders inside, Soccer Streams, Basketball Streams, and American Hockey Streams.
Note: You can see more folders of different sports.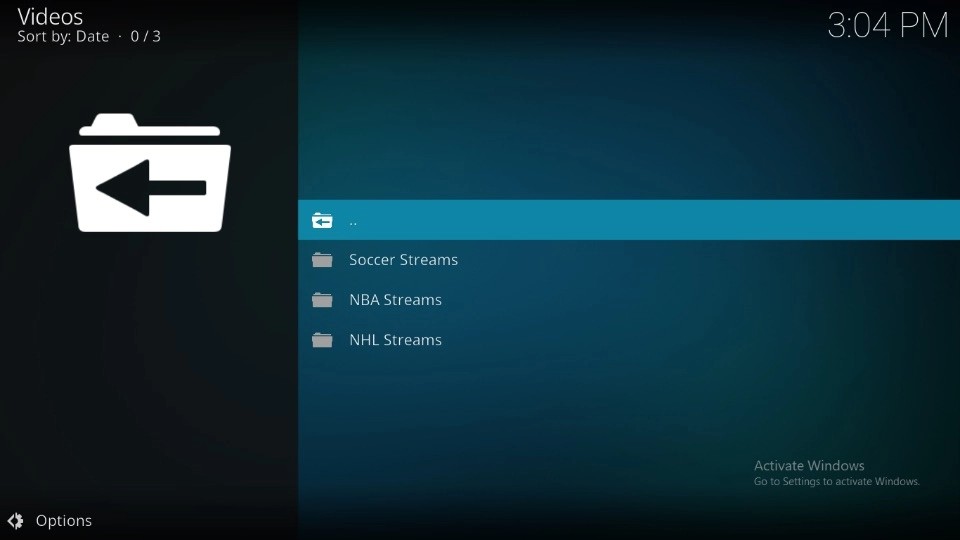 To watch soccer matches, open Soccer Streams.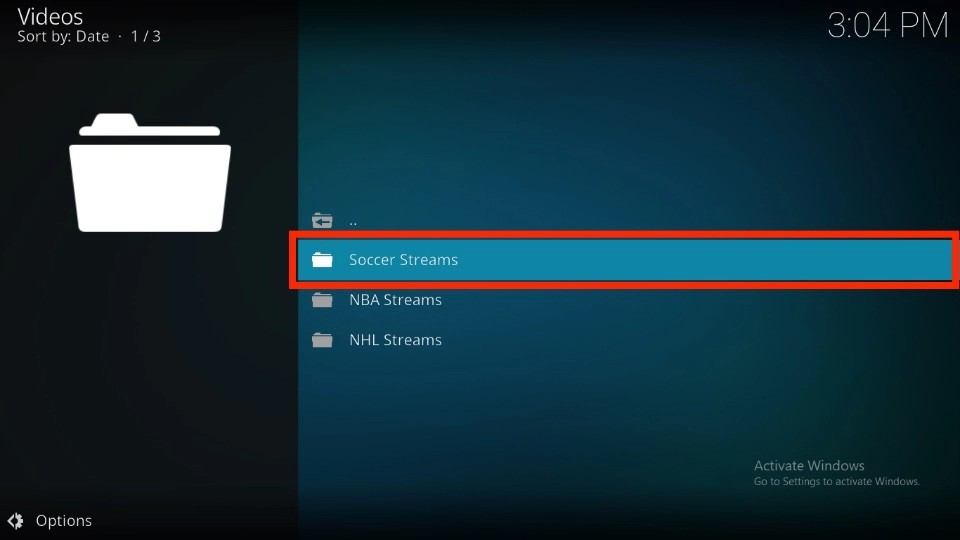 Inside, we have a list of live/upcoming games in soccer.
Note: To play an event, click on it and select a link from multiple available.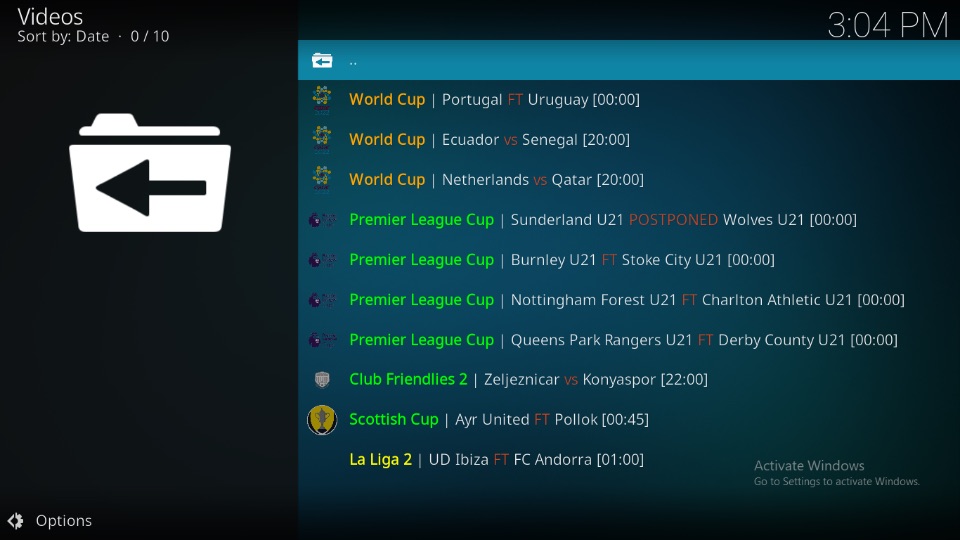 To stream basketball matches, open Basketball Streams.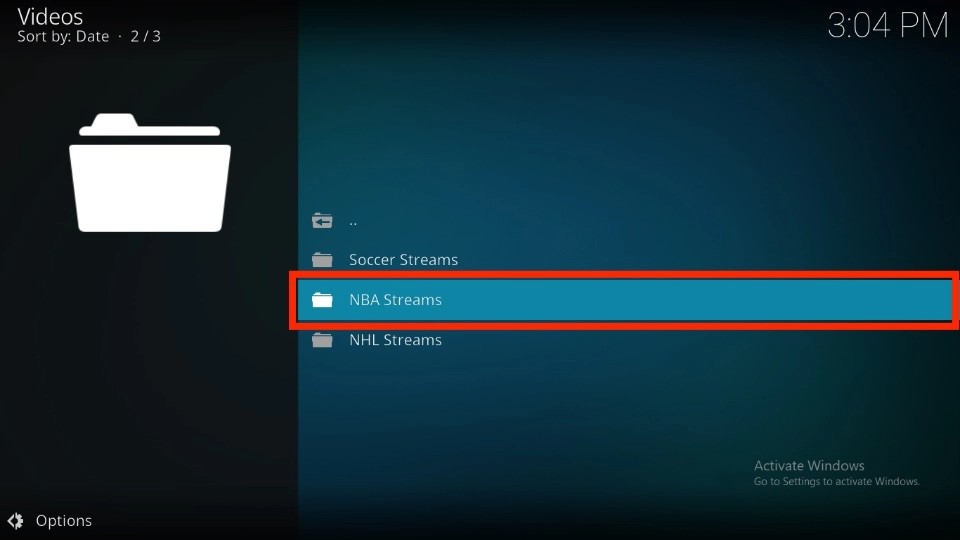 A list of basketball events will appear in front of you that are live and upcoming.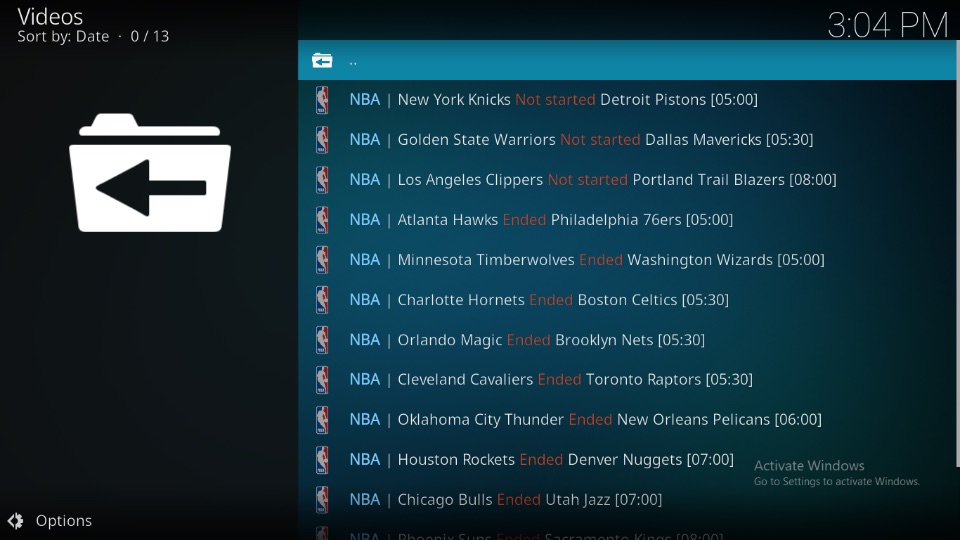 Lastly, to watch American hockey events, open American Hockey Streams.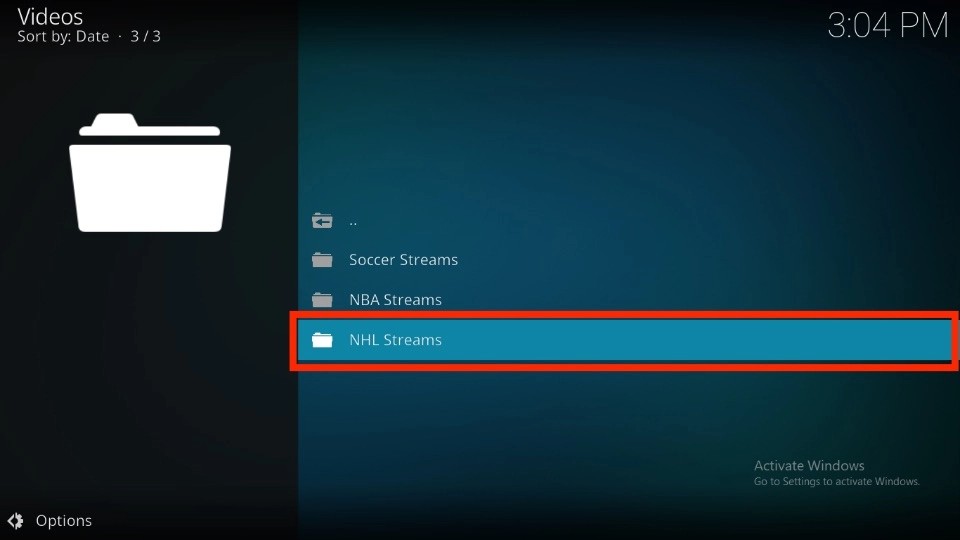 Inside, you'll find all the upcoming and live matches in a list.

Conclusion
With Centry Sports, you are just a few taps away from streaming live channels and sports events. Take this guide as your all-in-one reference to learn how to install Centry Sports Kodi addon. Lastly, if you need any help, please feel free to 
Related: