This article will teach you how to install Pluto TV Kodi Addon on FireStick and other devices. You can use these steps on any compatible devices, including Fire TV Cube, FireStick 4K, FireStick Lite, Android TV, iOS, Mac, Windows, and Fire TV. I will also show you how to access and use the addon. Finally, I will also give you a brief overview of Pluto TV.
What is Pluto TV Addon?
PlutoTV is a popular addon for streaming free movies and live TV. It is an official Kodi addon. Therefore, Pluto TV is legal and safe to use. PlutoTV boasts more than 250 live channels. On-demand content includes various categories, such as Entertainment, Sports, Gaming, Wildlife, Sports, and more.
Pluto TV is part of our list of best addons for Kodi as well as top addons for Live TV.
Attention KODI Users: Read before you continue
Government and ISPs endlessly monitor your online activities using your IP address 3.17.249.235 (exposed to everyone). Kodi is an excellent platform for streaming movies, TV shows, and sports, but streaming copyrighted content can get you into legal trouble. 
You should use a reliable Kodi VPN and protect your streaming activities and privacy. A VPN will hide your IP address and bypass government surveillance and geo-restrictions.
I trust and use ExpressVPN, the fastest and most secure Kodi VPN. It's easy to install on any Kodi device, including Amazon FireStick, PCs, and Smartphones. In addition, it offers a 30-day money-back guarantee, and 3 free months with the annual plan.
Read: How to Install & Use the best VPN for Kodi.
Features of Pluto TV Kodi addon
Pluto TV is a popular Kodi addon with a host of features. Let us take a quick look at the best features of the Pluto TV addon.
Content is available in HD qualities like 720p, 1080p, and 4K.
You can resume watching from exactly where you stopped.
The user interface is straightforward to use and relatively simple in its functionality.
The content is neatly divided and subdivided into categories and sub-categories, respectively. This will help you quickly navigate the content and find the movies and TV shows you are looking for.
The add-on allows for background playing.
It has good subtitle support.
Pros
Easy to use and simple user interface.
It does not require any registration or subscription to begin streaming content.
Allows Real Debrid integration so that you can enjoy excellent video quality.
Has multiple-language subtitle support.
Cons
Some of the links that the addon will provide might not work.
Some popular content might be missing.
Is Pluto TV Kodi Addon legal?
Yes, the addon is legal. It is available in the official Kodi addon repository and is an official addon verified by the developers of the Kodi app itself.
How to Install Pluto TV Kodi Addon
Now I will give you the steps to install the Pluto TV Kodi addon so that you can enjoy its free streaming services on your FireStick and all other devices.
1. Launch Kodi.
2. Go to the Settings option and select it. You can find this option on the top left side of the screen. You will find it right under the logo of the Kodi app.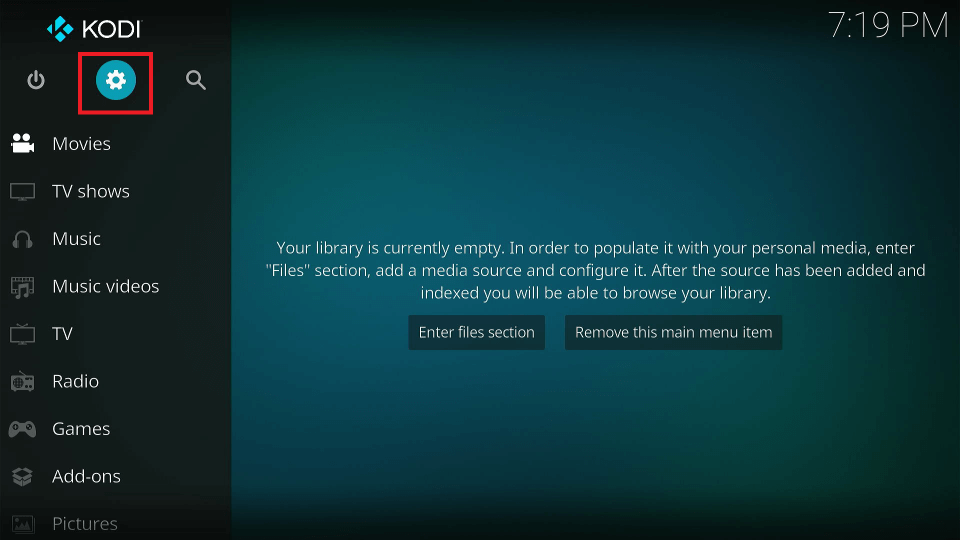 3. From the Settings menu, select the Add-ons option. It will be the second option from the left on the top row of options.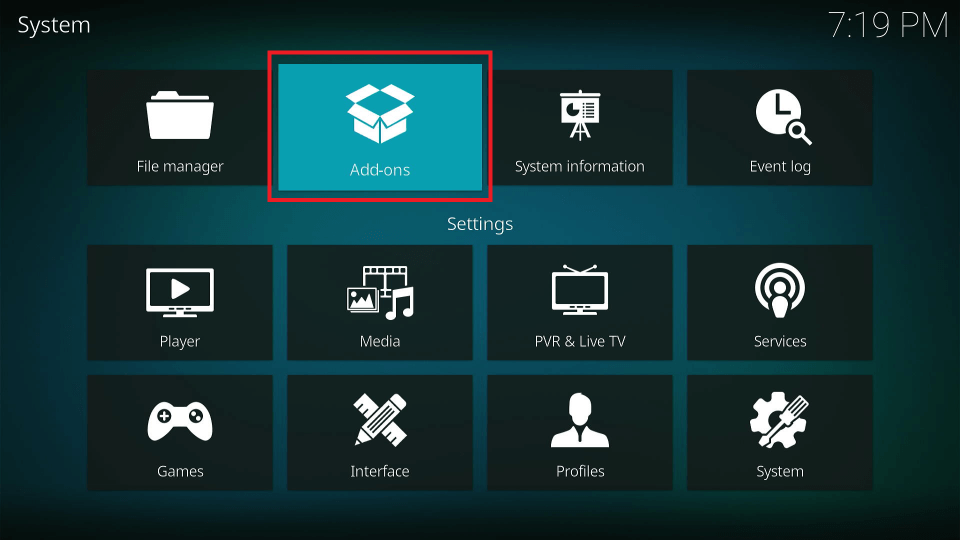 4. A new window will open. In that window, locate the option that says Install from repository. Then select it.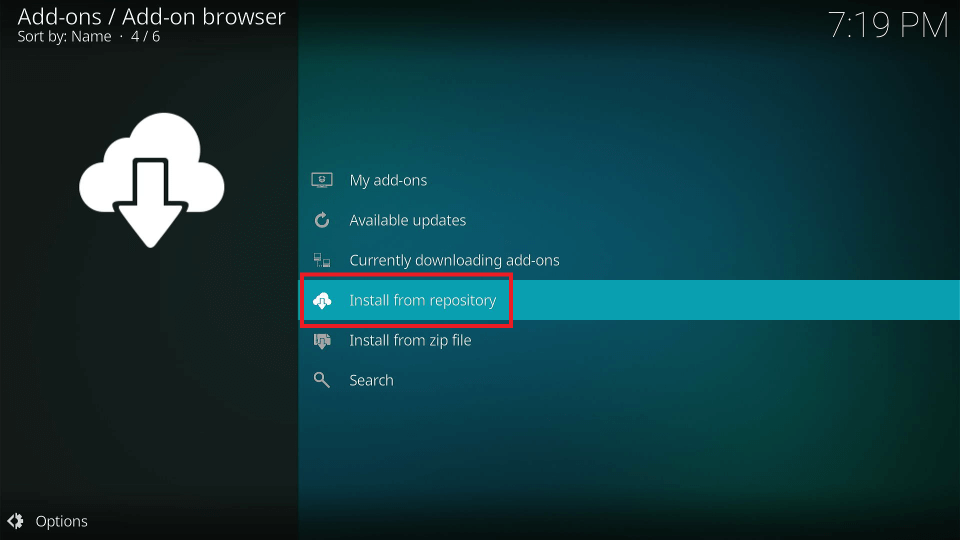 5. You will find yourself in the official Kodi addons repository. You will find a list.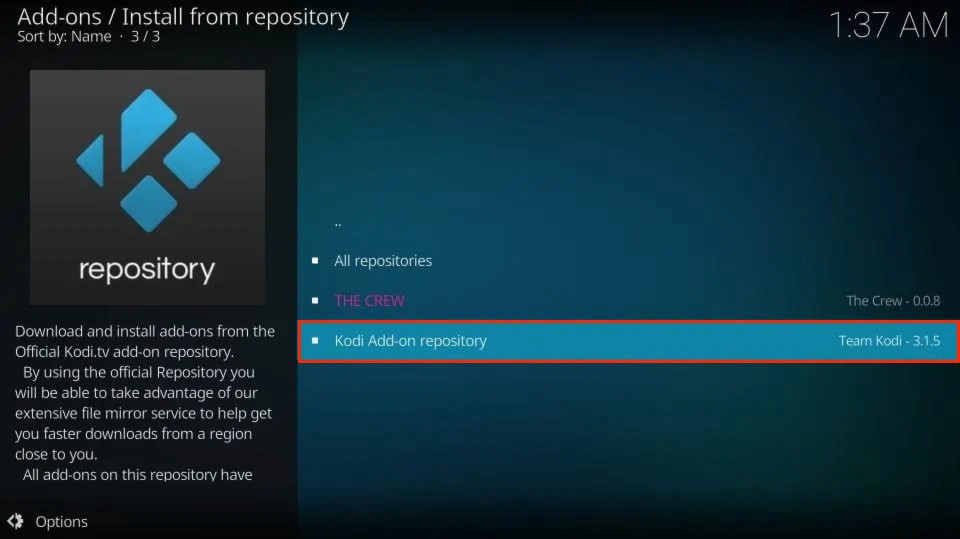 6. Scroll and locate Video add-ons. Then select that option.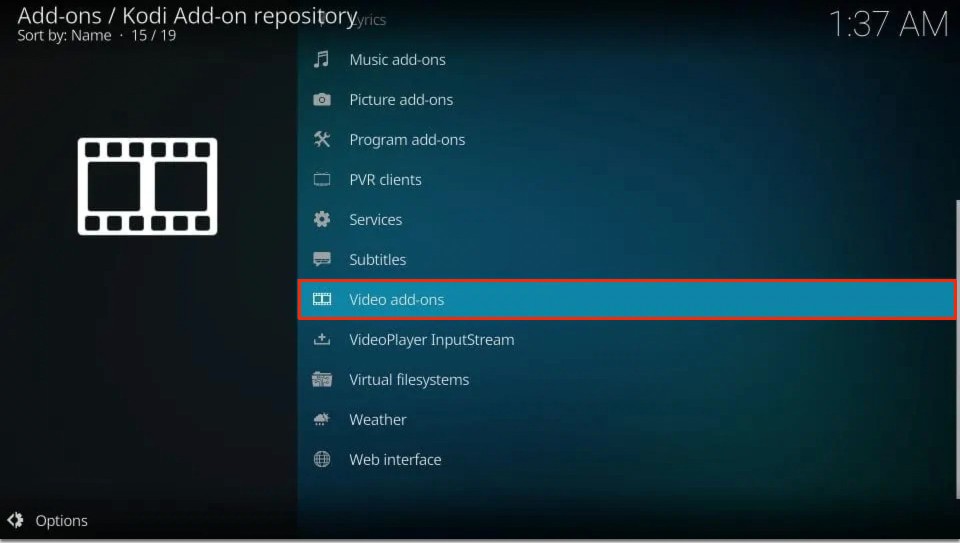 7. You will find a long list of official addons available. It should ideally be arranged alphabetically. Scroll down and find Pluto TV.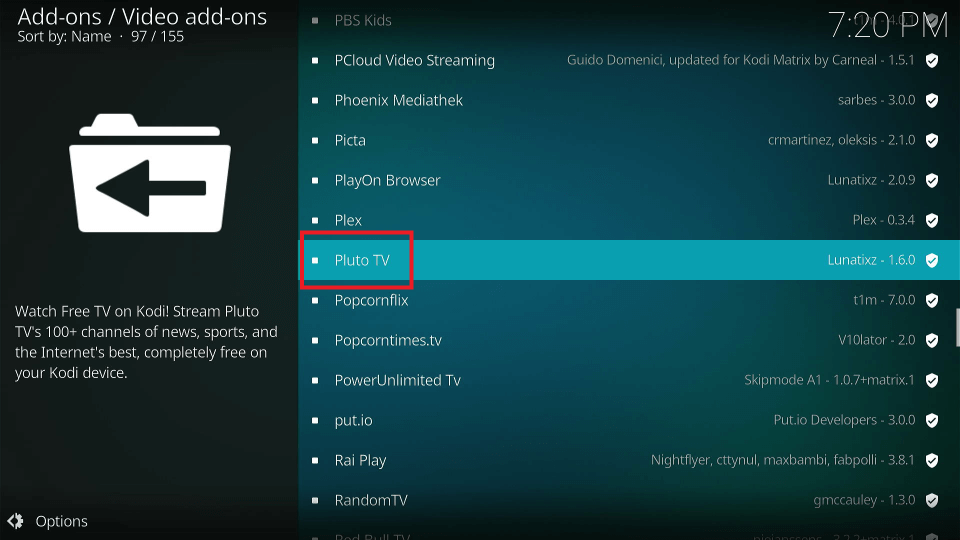 8. Now, you will see the Pluto TV screen open. On the bottom left side, you will find the Install option. Click that option.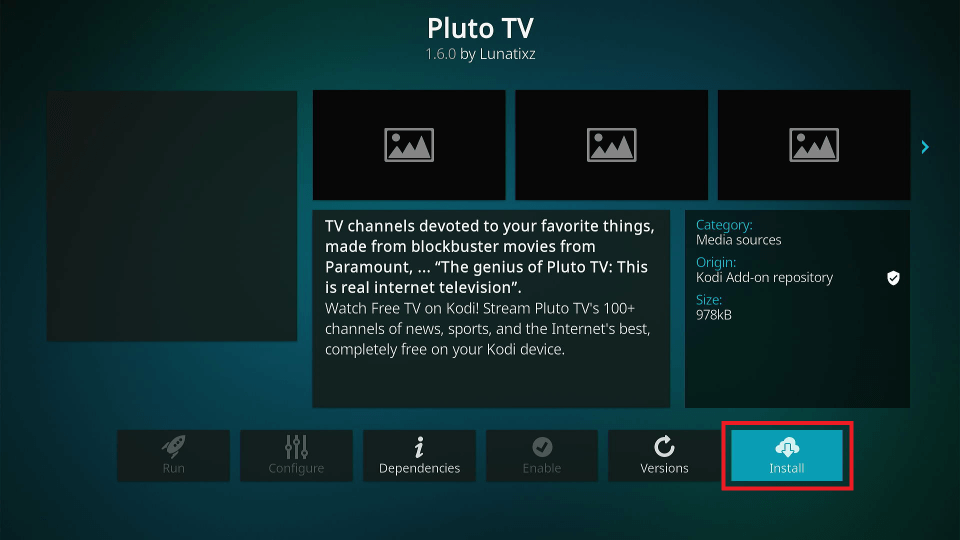 9. You will receive a prompt about several other addons that need to be installed for Pluto TV to install on Kodi. Select Ok.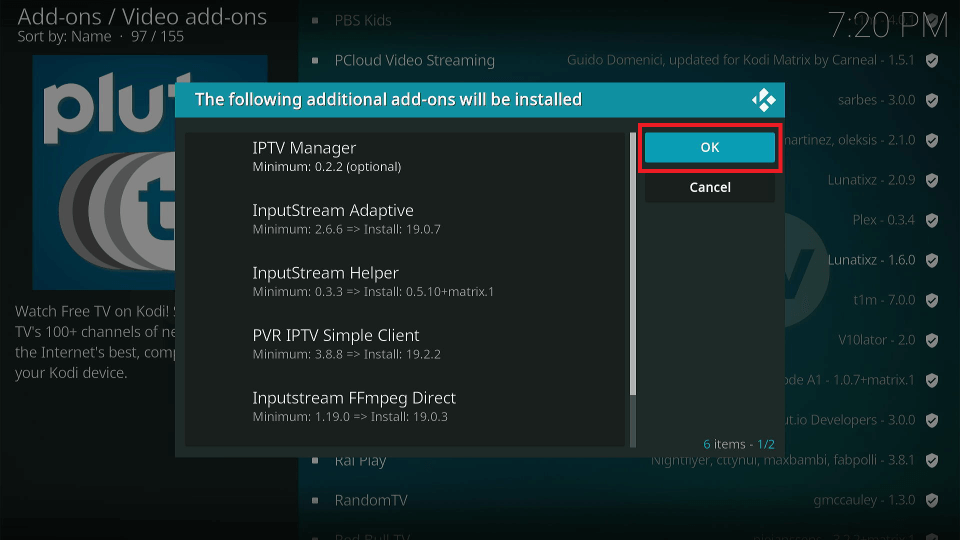 10. Now, the Pluto TV addon will be downloaded and installed. Wait while your device completes the action. Once done, you will receive a notification that will say, Add-on installed.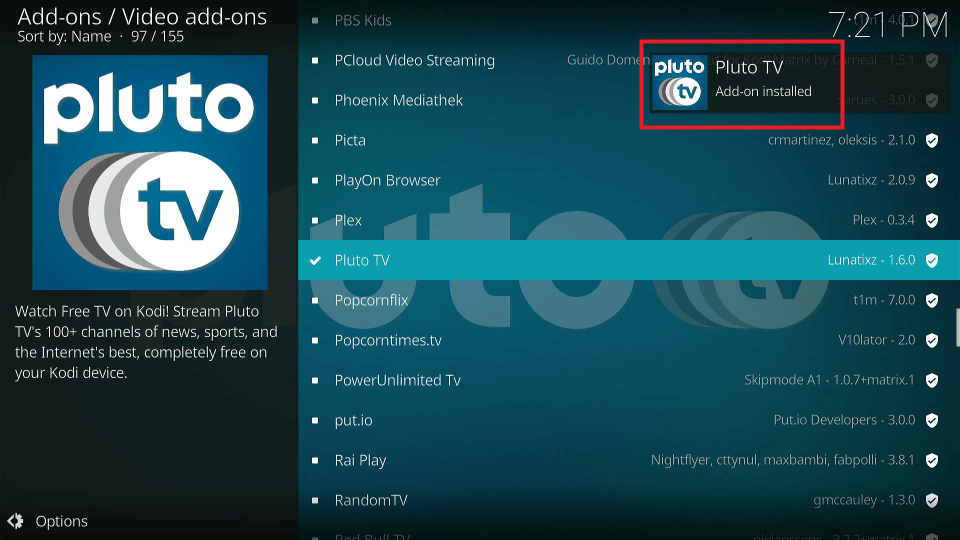 11. Now press the back button and go back to the Kodi main screen. You have successfully installed the Pluto TV addon.
Wait! It looks like you are all set to start watching your favorite content on Kodi. But have you protected your online identity yet? You are under constant surveillance by the Government and ISP. They use your IP address 3.17.249.235 to track you. Streaming free or copyrighted videos may get you into legal trouble.
Thankfully, you can use a VPN to easily protect your privacy and go invisible from your Government and ISP. I use and recommend ExpressVPN with Kodi.
ExpressVPN is the fastest, most secure, and streaming-friendly VPN. It is easy to install and set up on any Kodi device, including FireStick, Smartphones, PCs, and more.
ExpressVPN, offers an unconditional 30-day money-back guarantee. So, if you do not like the service (I don't see why), you can get a full refund within 30 days.
Please remember that we encourage you to use a VPN to maintain your privacy. However, we do not condone breaking copyright laws.
Before you start using Kodi for streaming, here is how you can protect yourself with ExpressVPN:
Step 1: Sign up for ExpressVPN Here
Step 2: Download ExpressVPN on your device by clicking HERE
Step 3: Open the ExpressVPN app on your device. Sign in with your account. Click the connect/power button to connect to the VPN

Great! You have successfully secured yourself with the best Kodi VPN.
How to Use the Pluto TV Kodi Addon
Now that you have finished installing the Pluto TV Kodi addon, let me show you how to access it.
I am giving you the steps to access Pluto TV Kodi addon below.
On the Kodi home screen, scroll down to the Add-ons option on the left side of the screen.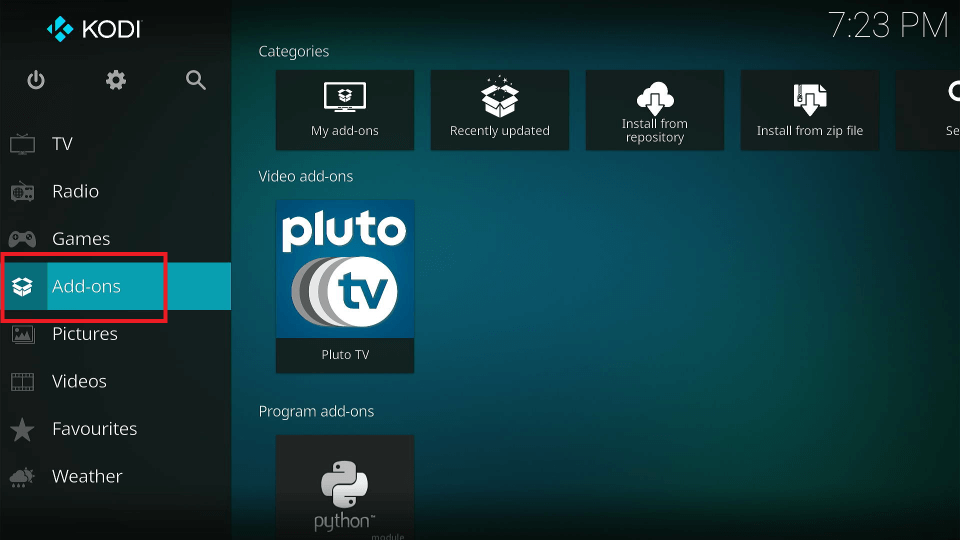 Then, on the right side, you will see a list of the icons of all the addons you have installed on your Kodi app. Select the Pluto TV icon.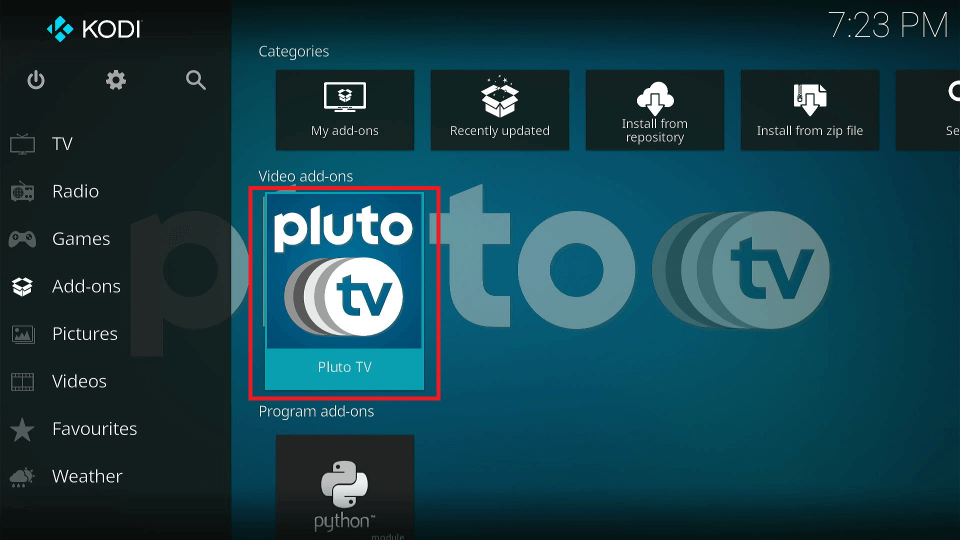 I will show you a few basic steps to using the Pluto TV Kodi addon. I am giving you the usage in a few easy steps below.
Once you have launched Pluto TV addon in your Kodi app, you will find a sign-in screen. If you have a Pluto TV account, then select Sign-in. However, if you do not have an account, you will still be able to use the addon. Just select Guest.
Now you will find a menu with some options. You can choose OnDemand to view the on-demand content.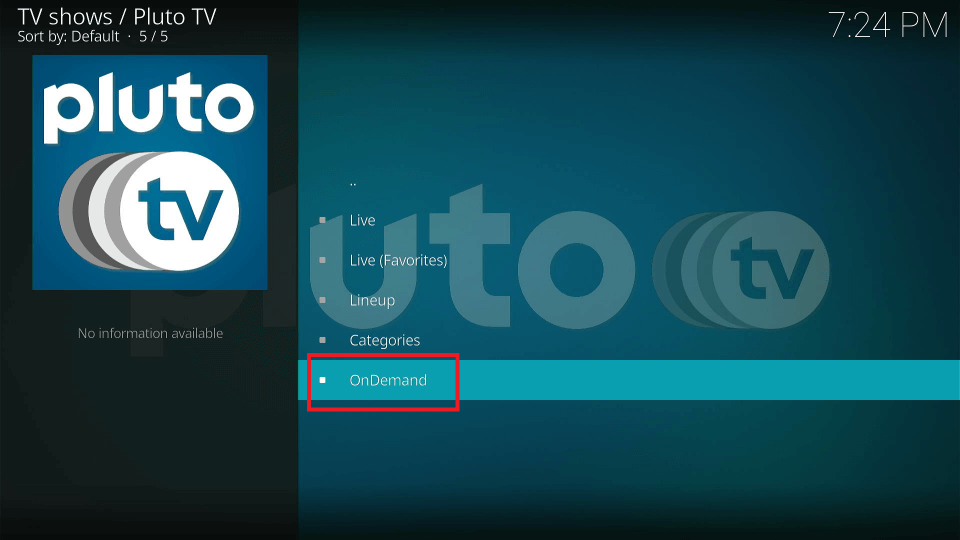 Or, you can select Categories to browse further. Inside the Categories list, you will find tons of categories. You can choose whatever you like and start watching.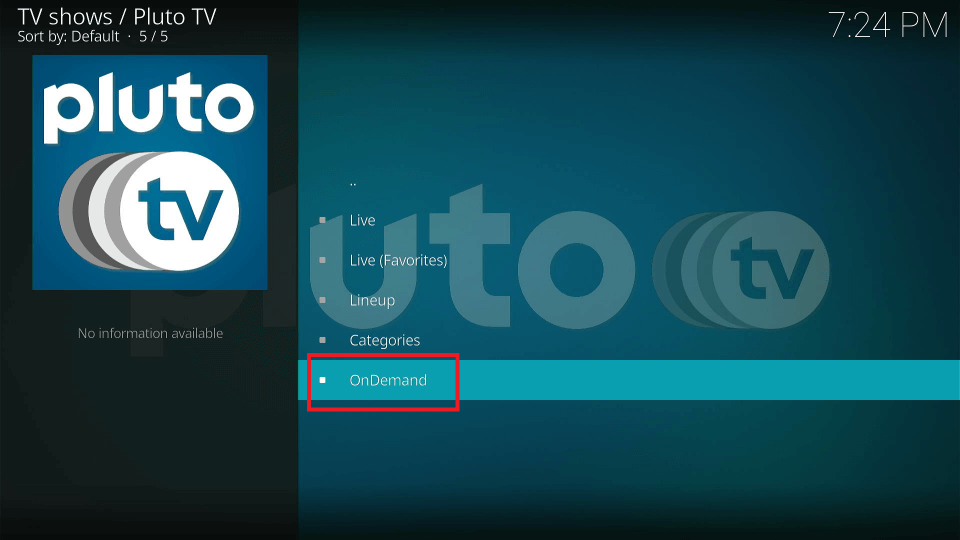 That is it, the rest of the part is pretty easy, so I am sure you will figure it out yourself. If you are facing any problems, let me know in the comments, and I will try my best to help you.
FAQs
Is Pluto TV Kodi addon legal?
Yes. Pluto TV Kodi addon is legal.
Should I use VPN with Pluto TV Kodi addon?
You can unblock Pluto TV in a restricted region with a VPN. I would recommend ExpressVPN for this purpose.
What is the difference between a Kodi addon and a Kodi build?
A Kodi addon will allow you to access various content through the Kodi app. However, Kodi builds let you apply a different interface to the Kodi app and come with preinstalled addons.
Are Kodi addons and Kodi repositories the same thing?
No. A Kodi addon allows you to access content on Kodi. A Kodi Repository contains the addons needed to view content on Kodi.
Can I use the Pluto TV Kodi addon on FireStick?
Yes, you can use the addon on FireStick.
Wrapping up
This guide provided steps to install Pluto TV Kodi addon. It is a solid addon for enjoying free streaming content. It gives you buffering free content viewing at zero cost. Would you like me to provide the installation guide for any other addon? Do let me know in the comments.
Related: