Today, I'll show you how to install Fight Club Kodi addon. Also, I'll cover what Fight Club is, whether it's safe and legal, how to use it, etc. This guide is for all operating systems that support Kodi, including Mac OS, Android, Windows, Linux, etc.
What Is Fight Club Addon
Fight Club is a video streaming addon that lets you watch wrestling, boxing, fighting, mixed martial arts, and more. There are two sources available on the addon, one that features multiple fighting sports, and the latter is mostly about wrestling.
Anyone can install Fight Club, but to access the addon, you need to generate a pin code and enter it. This pin grants you access to the addon for 24 hours. And after that, you must repeat the process.
The pin gateway of Fight Club makes it different from similar fighting streaming addons. I noticed a buttery smooth interface and a lag-free watching experience. And that makes the addon amongst the best in the category.
Attention KODI Users: Read before you continue
Kodi is an excellent platform for streaming movies, TV shows, and sports, but it's important to remember that streaming copyrighted content can get you into legal trouble. Your IP address 3.17.249.235 is exposed to everyone. You should use a reliable Kodi VPN while streaming to protect yourself online. A VPN will keep your streaming activities private and bypass government surveillance and geo-restrictions.
I use ExpressVPN, the fastest and most secure Kodi VPN out there. It's easy to install on any device, including Amazon FireStick. Plus, it offers a 30-day money-back guarantee, and if you sign up for an annual plan, you get 3 extra months free. 
Read: How to Install & Use the best VPN for Kodi.
Is Fight Club Safe?
I can't say whether the addon is 100% safe or unsafe for your device. That's because it's a third-party addon. And no such addon is 100% guaranteed to be safe by the official Kodi creators.
However, I tested the Stream Army Repo zip file on VirusTotal. And gladly, it passed the test with flying colors – check it out: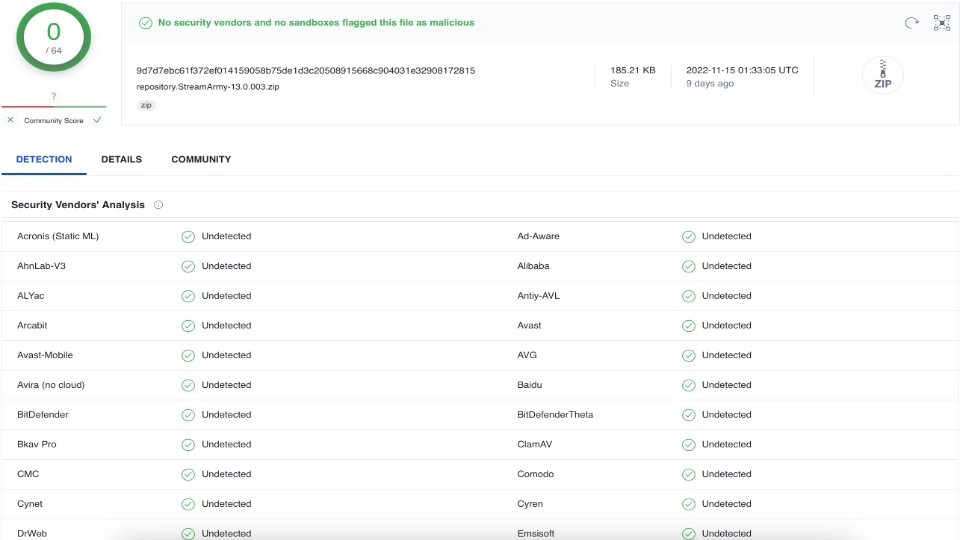 Is Fight Club Legal?
There's no metric or equipment to measure whether Fight Club is legal. Kodi doesn't answer any questions related to third-party addons, including their legality. And as the creators don't support the matter, no one can truly label Fight Club as illegal or legit.
There are multiple scrapers, links, and other stuff going around on Fight Club. And indeed, it's impossible to verify each element and carry out a series of legal litmus tests. That said, we at FireStickHow don't have a say in this matter.
I can only suggest one thing. And that's to use a VPN like ExpressVPN when streaming content via Fight Club. With a VPN backing you up, you won't have to worry about safety and legality matters.  
Features of Fight Club Addon
The following are some of the best Fight Club features:
The pin code system makes Fight Club different from other addons

Content well categorized into two sources

Availability of multiple types of fighting sports
How to Install Fight Club Kodi Addon
There are three things you need to do to install Fight Club. 
Firstly, turn on Unknown Sources. After that, install Stream Army Repo. And lastly, use the repo to access & install Fight Club.
Part 1 – Turn On Unknown Sources
Let's start with the most vital step, enabling Unknown Sources on Kodi:
1. To open the Kodi settings page, select Gear Cog on the top left side of your screen.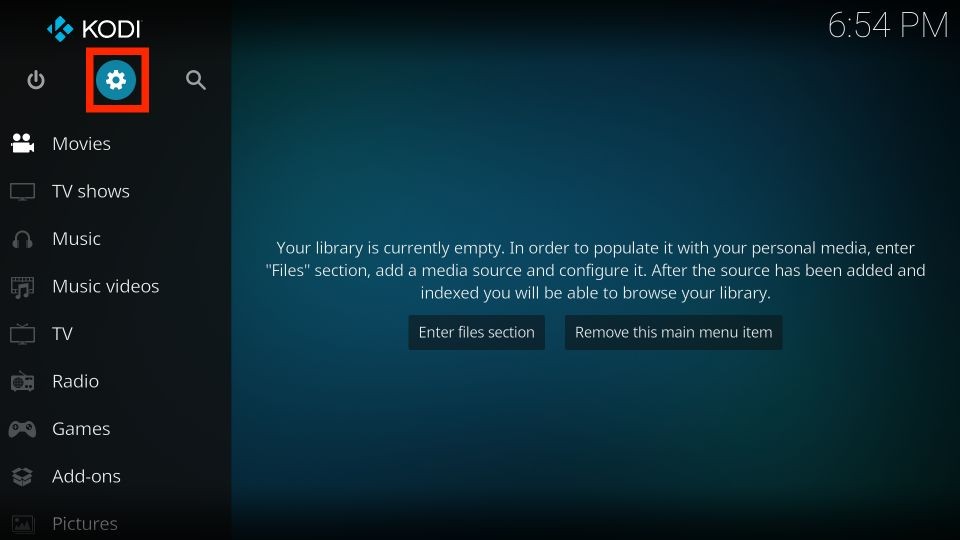 2. On the next screen, navigate to the bottom right side and open System.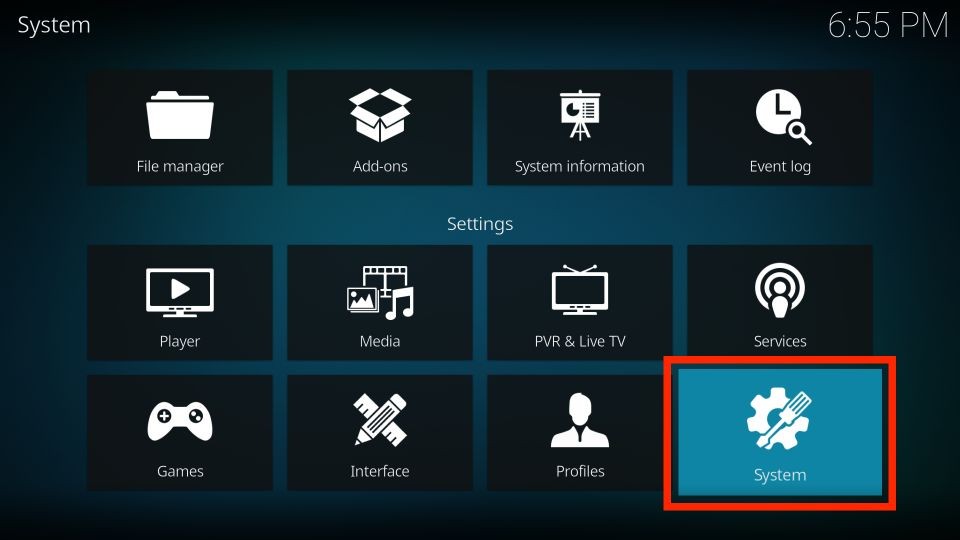 3. Scroll down to land on Add-ons on the left panel.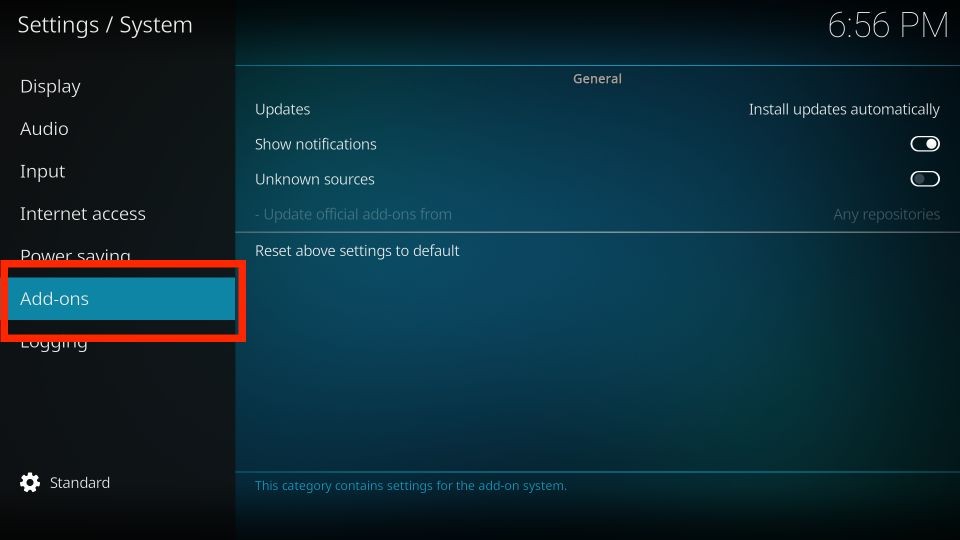 4. Turn on Unknown sources on your right under the General heading.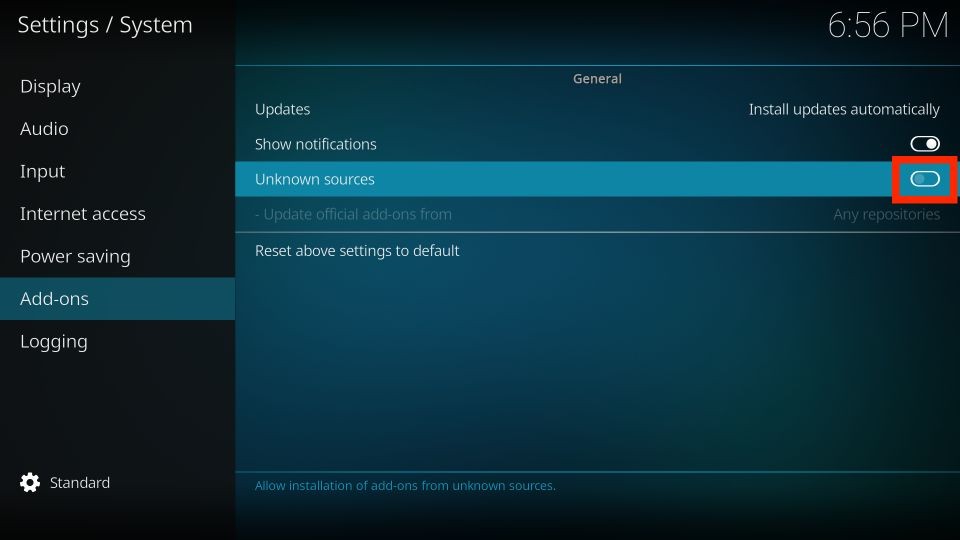 5. Before turning on Unknown sources, Kodi will warn you about third-party sources. Click Yes to proceed.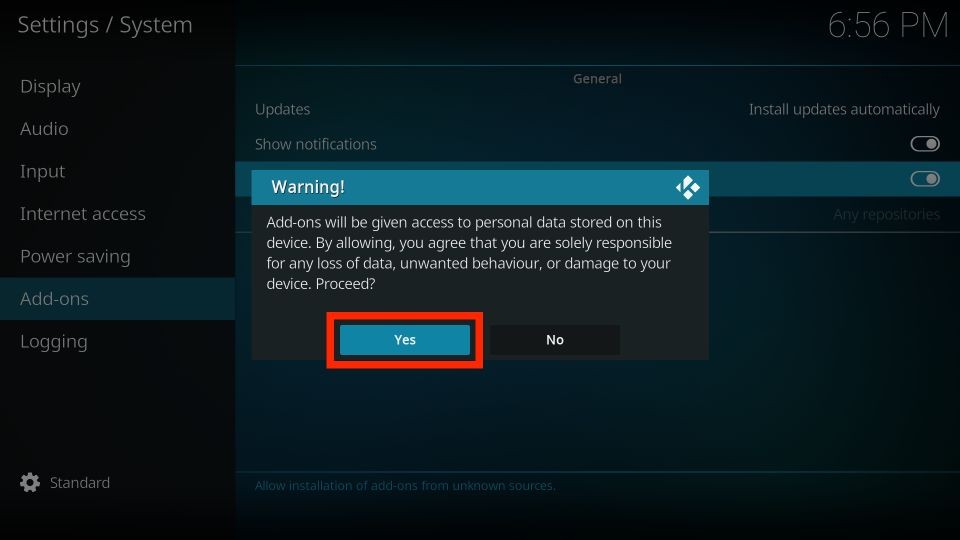 6. Under Unknown sources, open -Update official add-ons from.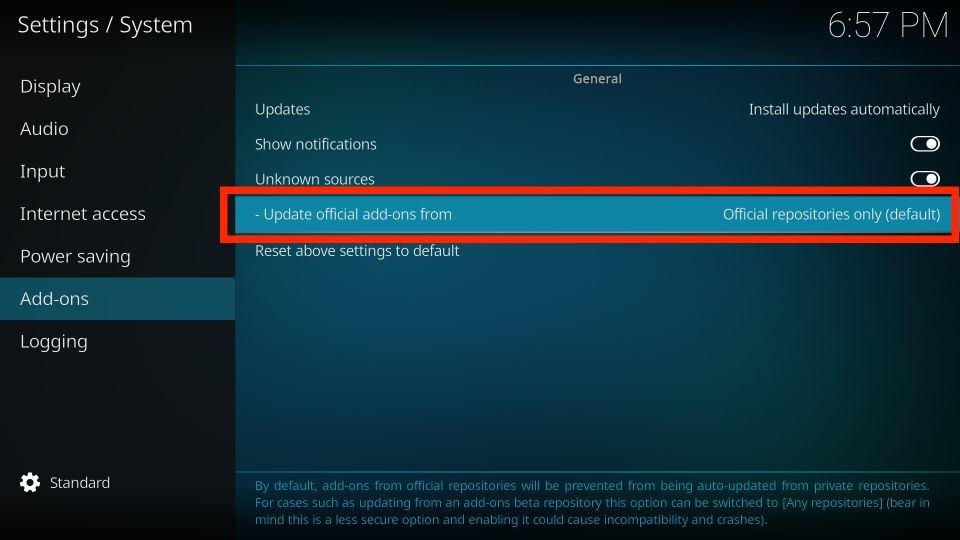 7. Official repositories only will be selected by default. Choose Any repositories to let Kodi automatically update addons from any repo.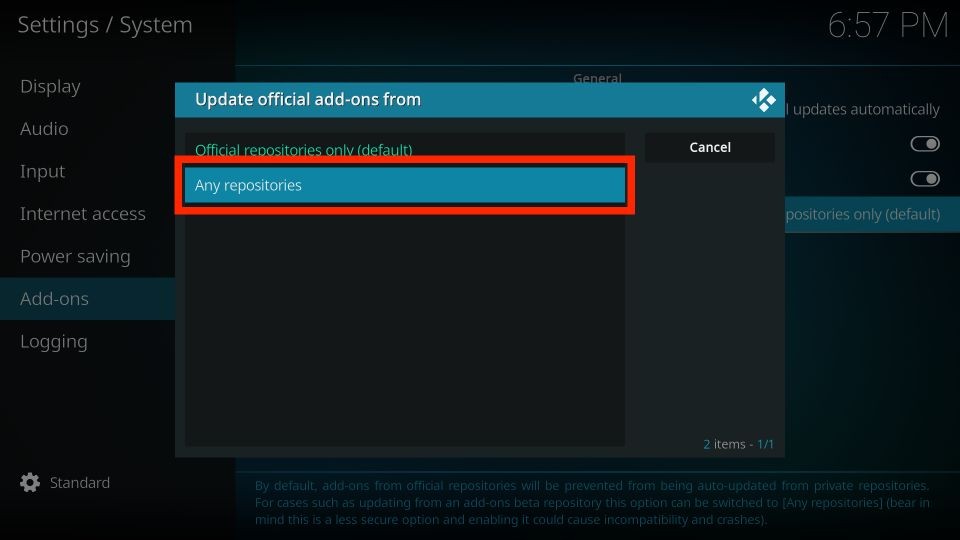 Part 2 – Install Stream Army Repo
Next, here's how to install Stream Army Repo so you can access FightClub:
1. Access Kodi settings by opening Cog Gear under the Kodi logo.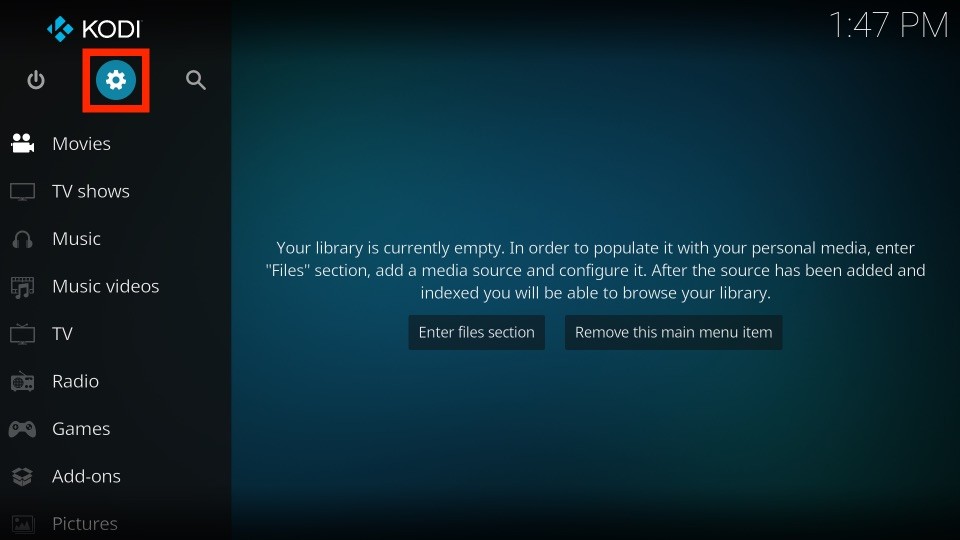 2. Explore File manager.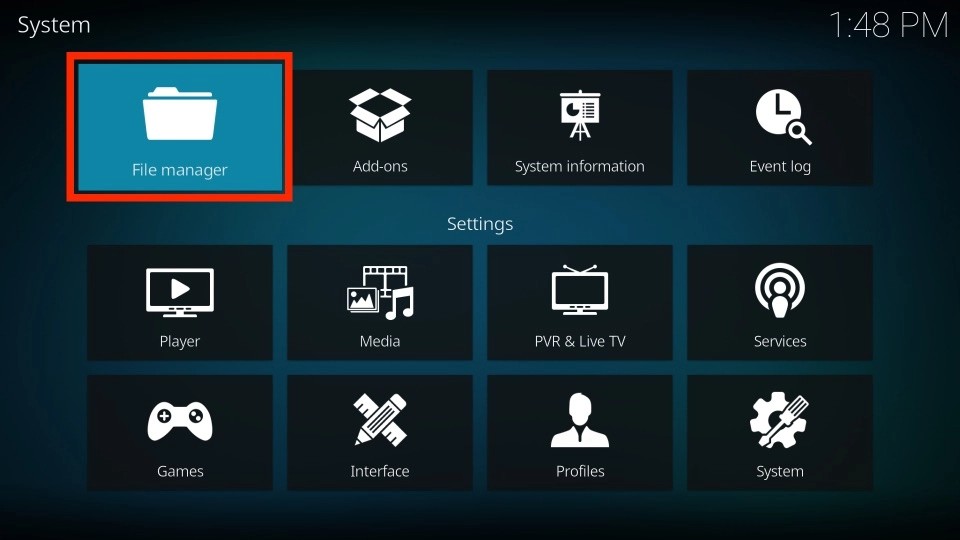 3. From the list, choose Add source.
Note: There are two lists, one on your left and the next on your right. You can pick the Add source option from any list.
4. See the highlighted <None> option in the screenshot. Select it on your Kodi app.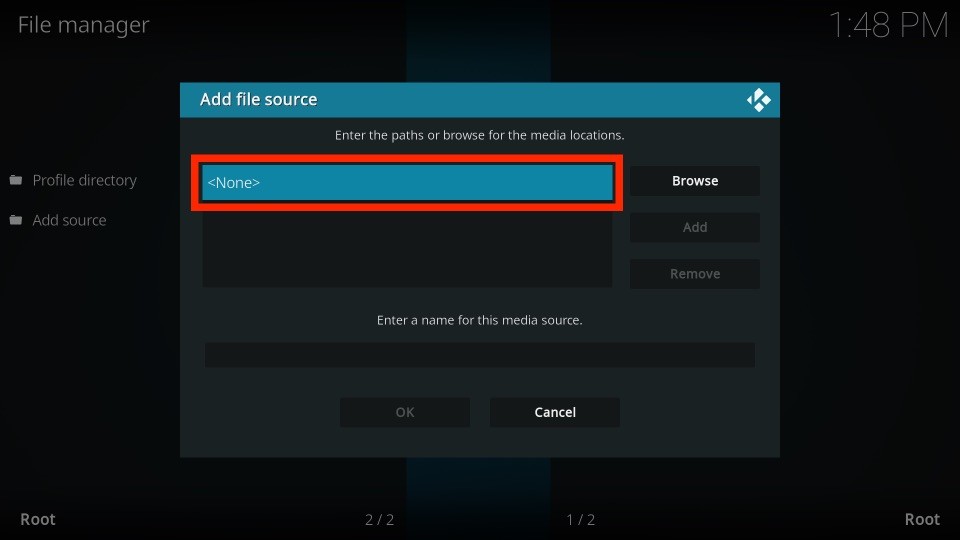 5. Type Stream Army Repo's official URL – http://streamarmy.co.uk/repo. Hit OK to commit changes. 
Note: The URL I have mentioned above is Stream Army Repo's official website, where you can access its zip file. The purpose behind mentioning it is strictly educational. At FireStickHow, we don't own, support or host any repositories or addons.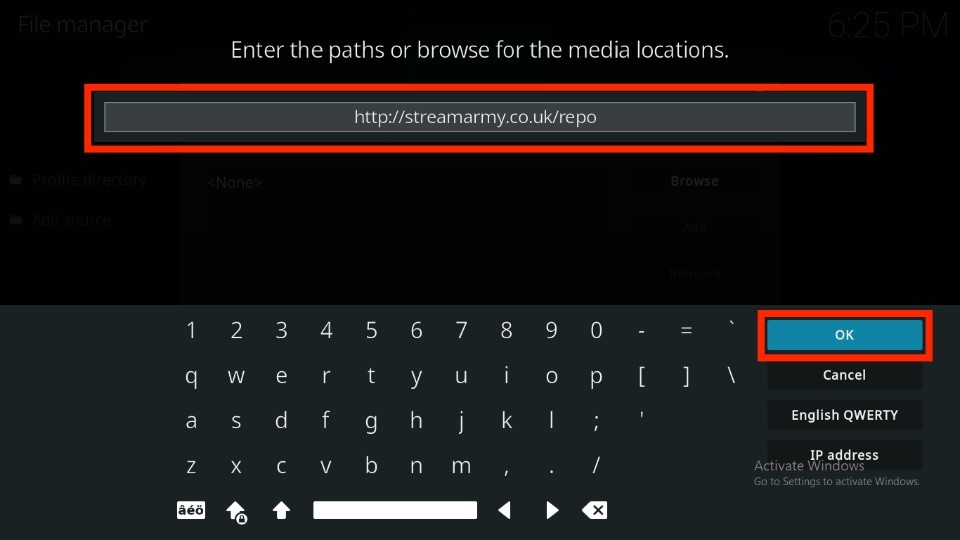 6. To change the default name of the source, repo, choose the box under Enter a name for this…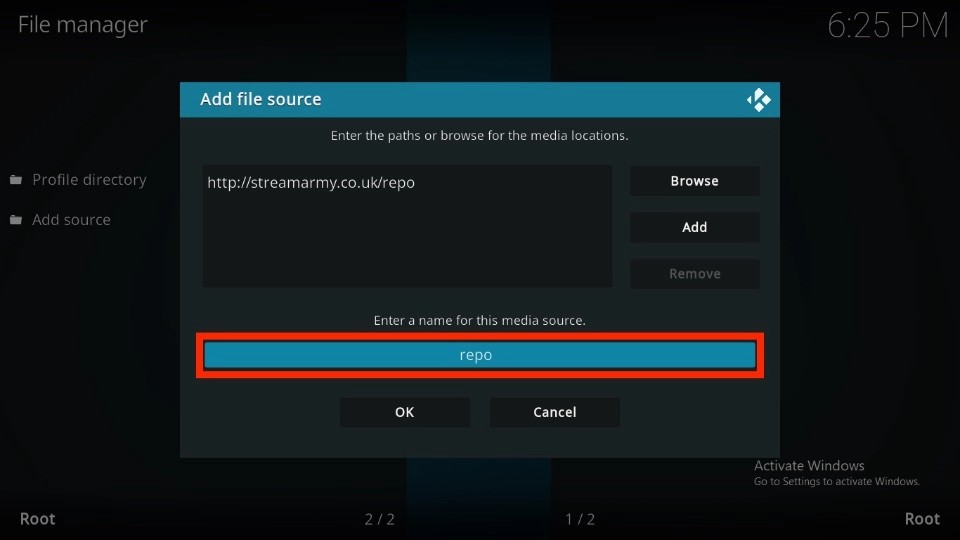 7. Enter streamarmy or a similar name per your preference and press OK to save it.
Note: Don't set a hard-to-remember name, as you'll need to access it in the upcoming steps.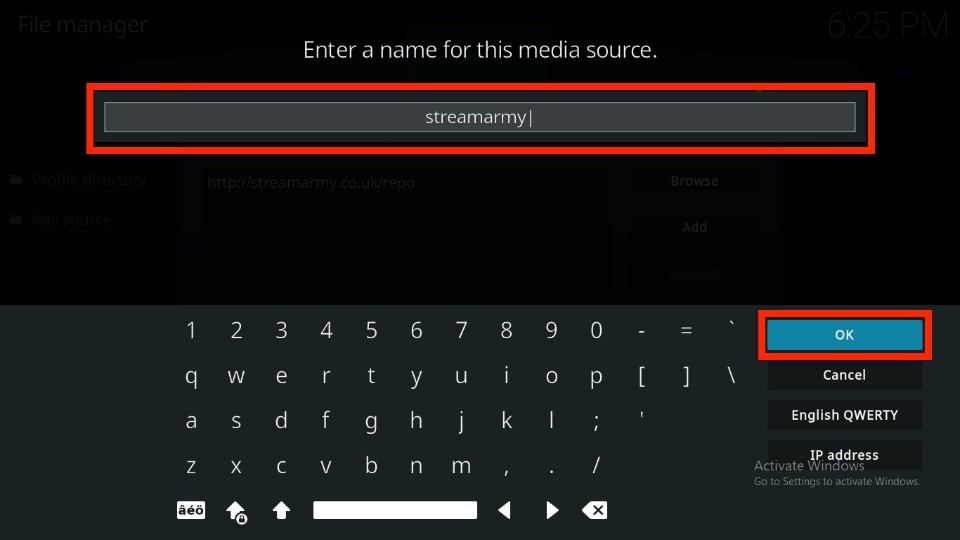 8. Hit OK once you have finalized the changes.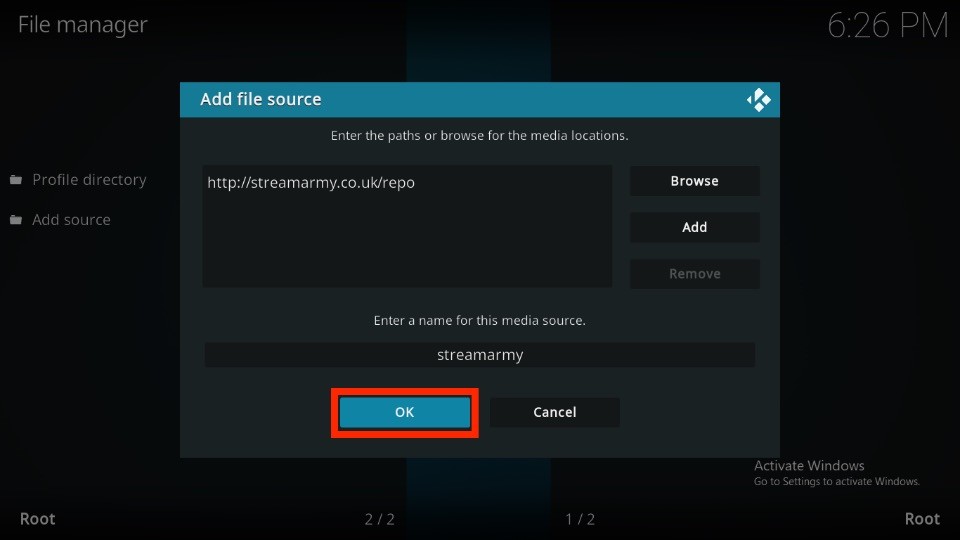 9. On success, the source name will be added to the Add source list without errors.
10. Return to Kodi settings and discover the Add-ons tab.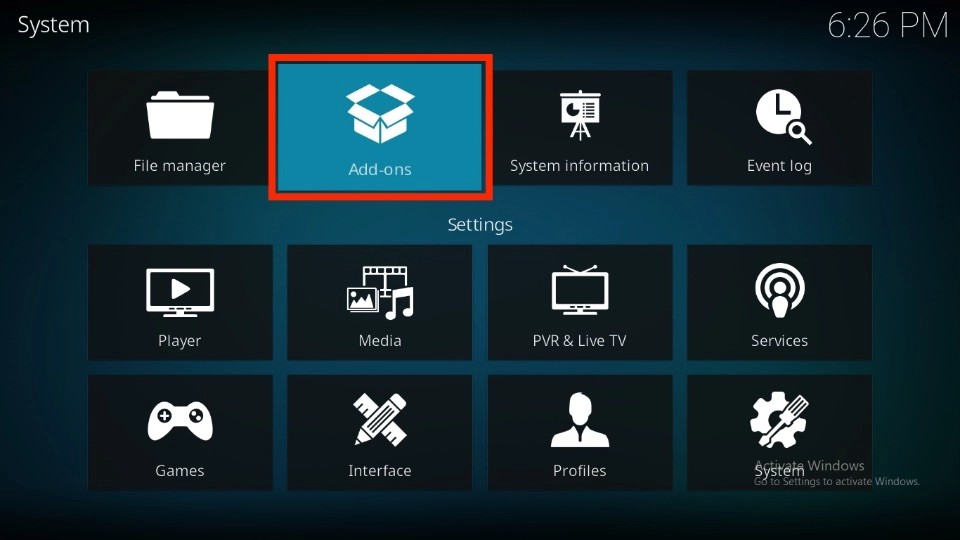 11. To access the Stream Army source zip file, open Install from zip file.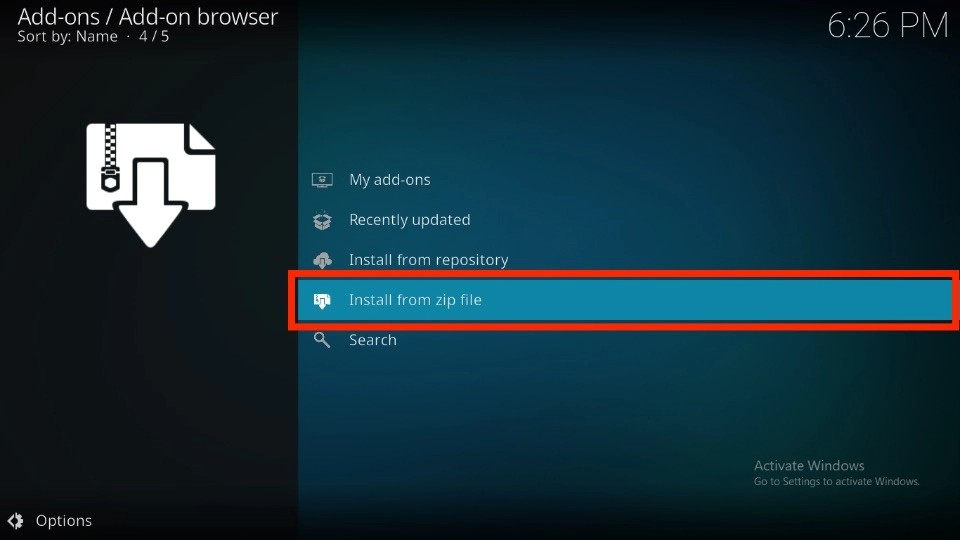 12. Acknowledge Kodi's message regarding manual updates and click Yes to move ahead.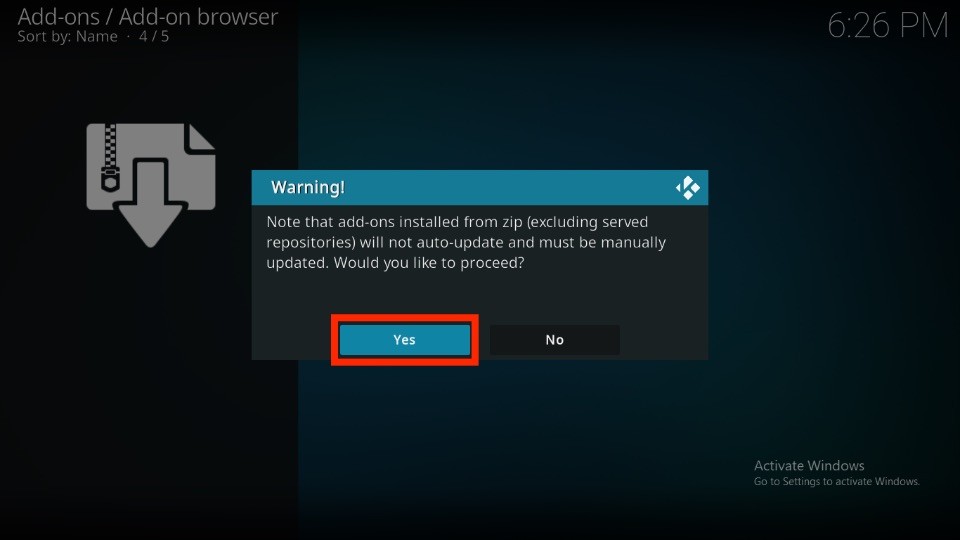 13. Choose the source name you have set. For me, it's streamarmy.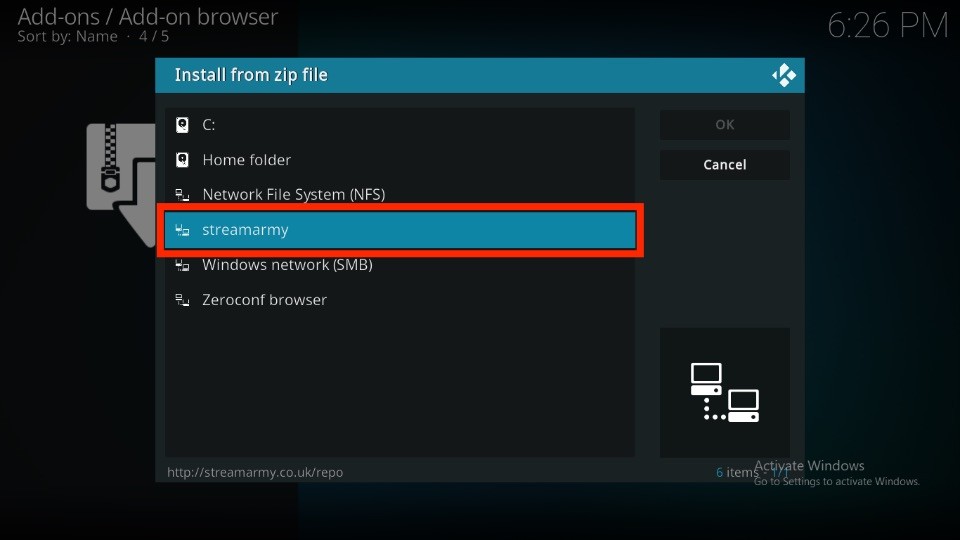 14. Select Stream Army Repo zip file named repository.StreamArmy-13.0.003.zip.
Note: It's possible that when you access the Stream Army source, the version number of the repo isn't 13.0.003.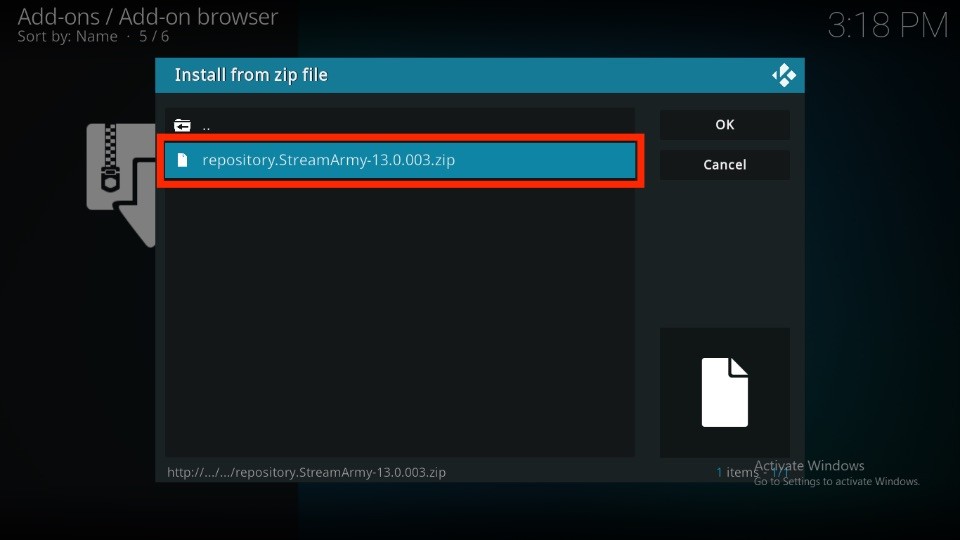 15. Finally, a message will appear when the repo is installed – Stream Army Repo 18 / 19 Add-on installed.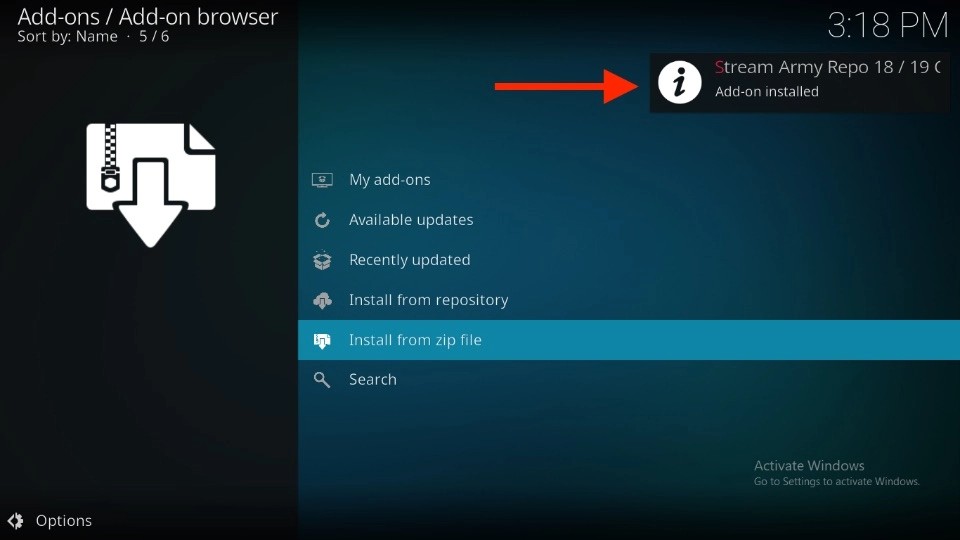 Like Kodi's official repository, you can now access Stream Army Repo locally within your app.
Part 3 – How to Install Fight Club Addon
Finally, here are the steps to install Fight Club:
1. Navigate upwards and choose Install from repository.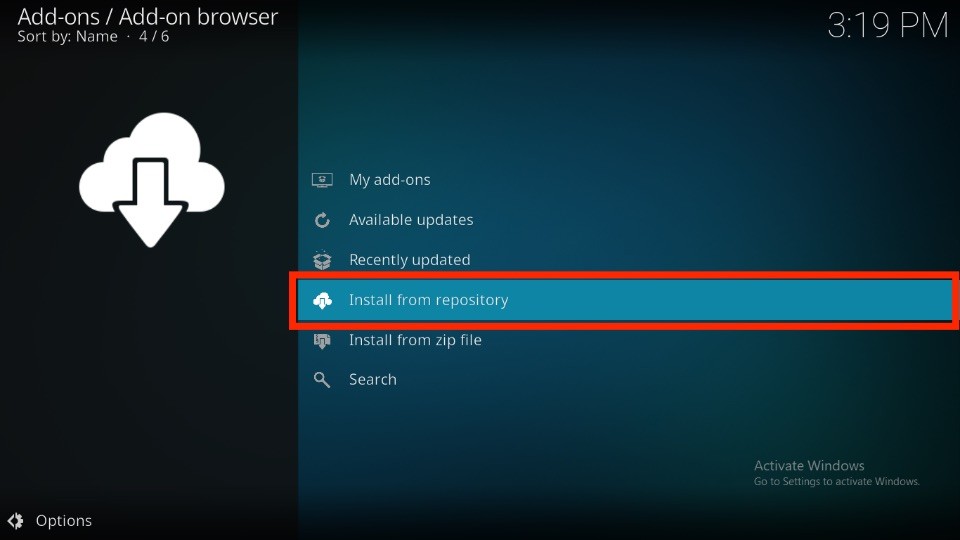 2. You'll see repos available on the app. Select Stream Army Repo 18 / 19 Compatible Addons.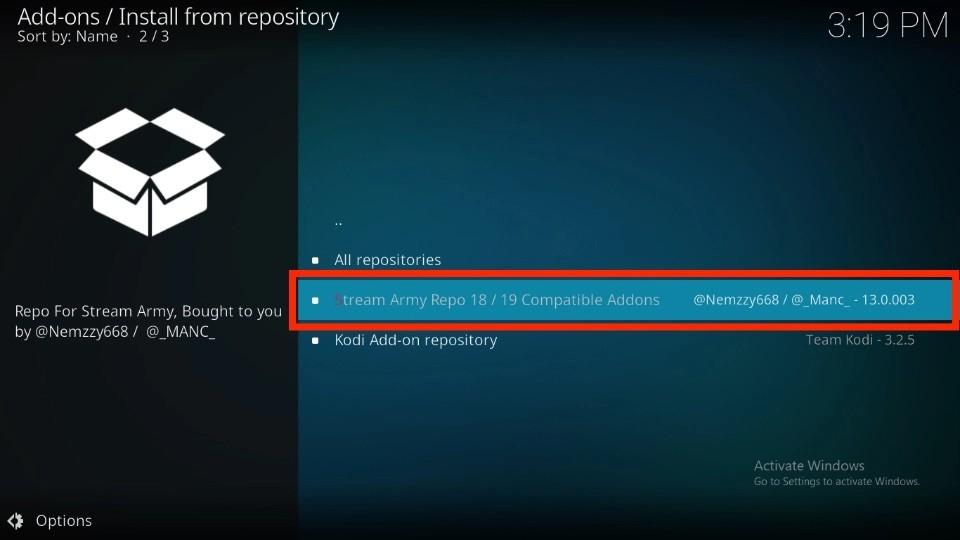 3. There are two sub-sections available. Choose Video add-ons.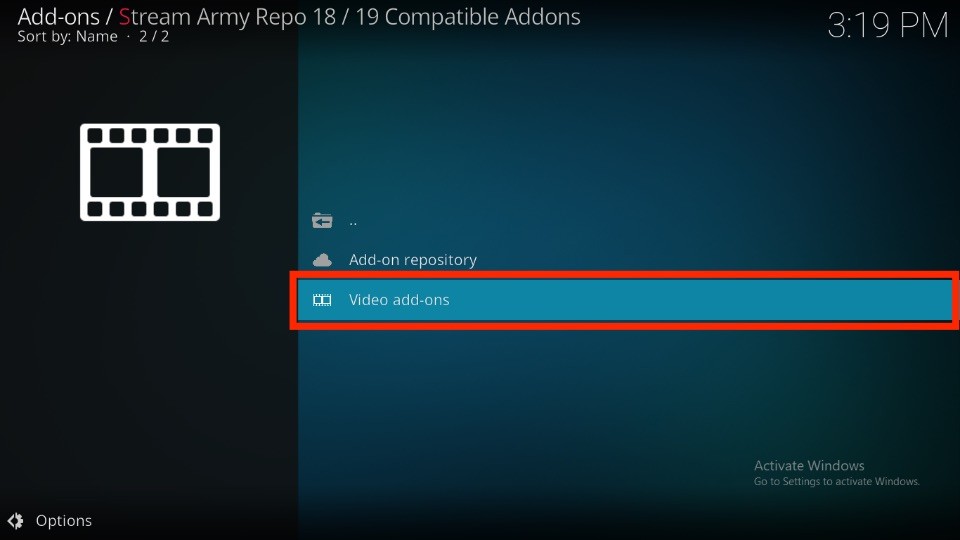 4. From the available addons, choose Fight Club.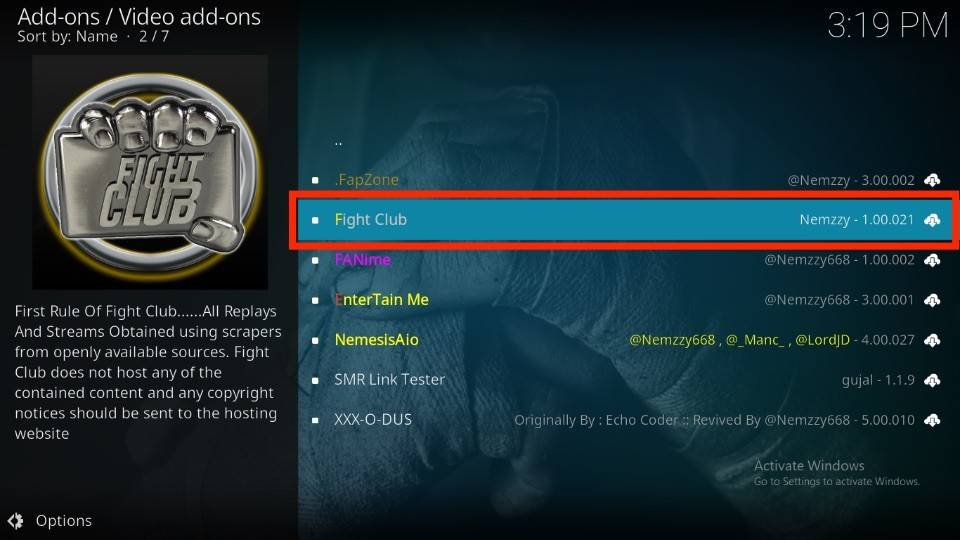 5. On the Fight Club Kodi addon menu, hit Install on your bottom right side.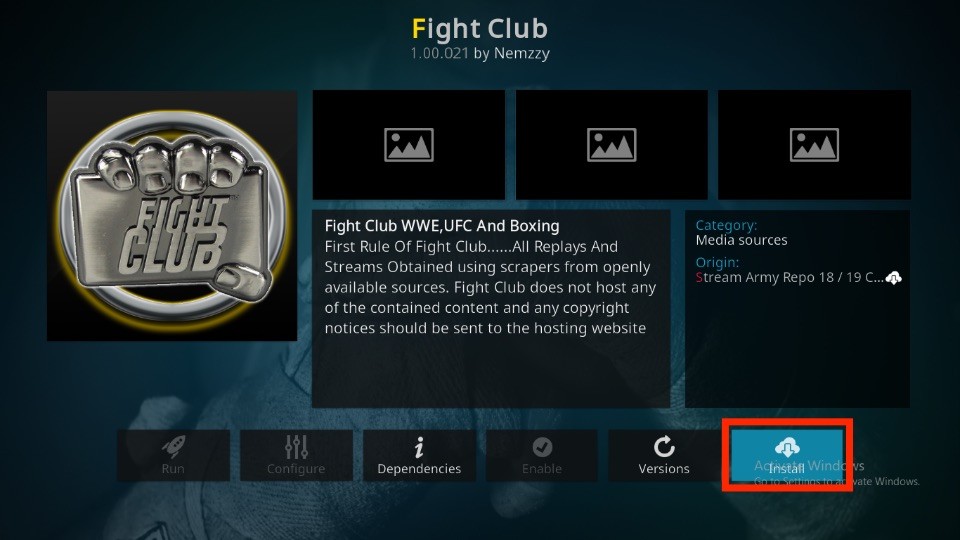 6. Kodi will show you a list of addons that must be installed with Fight Club. Choose OK to confirm.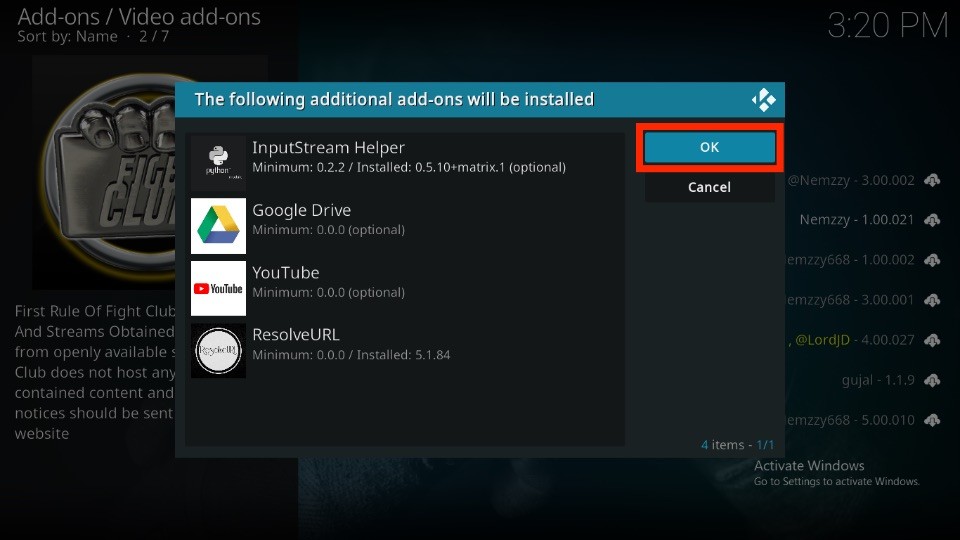 7. Kodi will require time to install the addon.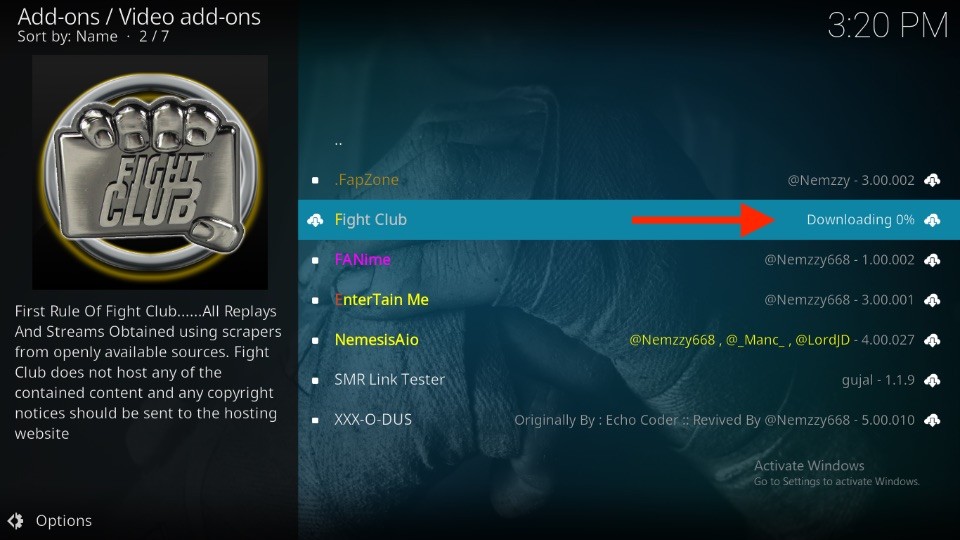 8. On success, a notification will pop on your top right – Fight Club Add-on installed.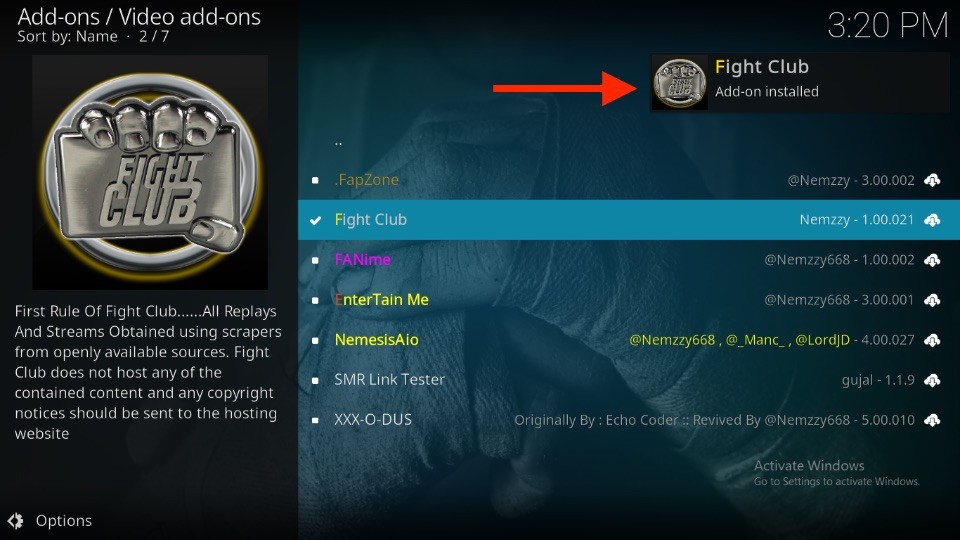 That's about it! You have finally installed Fight Club. 
It looks like you are all set to start watching your favorite content. However, do not forget that all your streaming activities and online identity are unprotected and exposed to your Government and your ISP. In addition, streaming with third-party services may cause legal trouble.
Thankfully, you can easily protect yourself and go invisible from your Government and ISP by using a VPN. Whenever I stream with Kodi, I always connect to ExpressVPN and recommend the same to you.
ExpressVPN is the fastest and the most streaming-friendly VPN. It is also the most secure VPN.
With ExpressVPN, you get a 30-day money-back guarantee as well. So if you do not like the service (I don't see why), you will get a full refund within 30 days.
Please remember that we encourage you to use a VPN to maintain your privacy. We do not condone breaking copyright laws.
Before you start using Kodi for streaming, here is how you can protect yourself with ExpressVPN:
Step 1: Sign up for ExpressVPN Here
Step 2: Download ExpressVPN on your device by clicking HERE
Step 3: Open the ExpressVPN app on your device. Sign in with your account. Click the connect/power button to connect to the VPN

Great! You have successfully secured yourself with the best Kodi VPN.
How to Use Fight Club Kodi Addon
Here's a complete walkthrough of how to use Fight Club:
First, navigate to the left panel on Kodi's home and open Add-ons.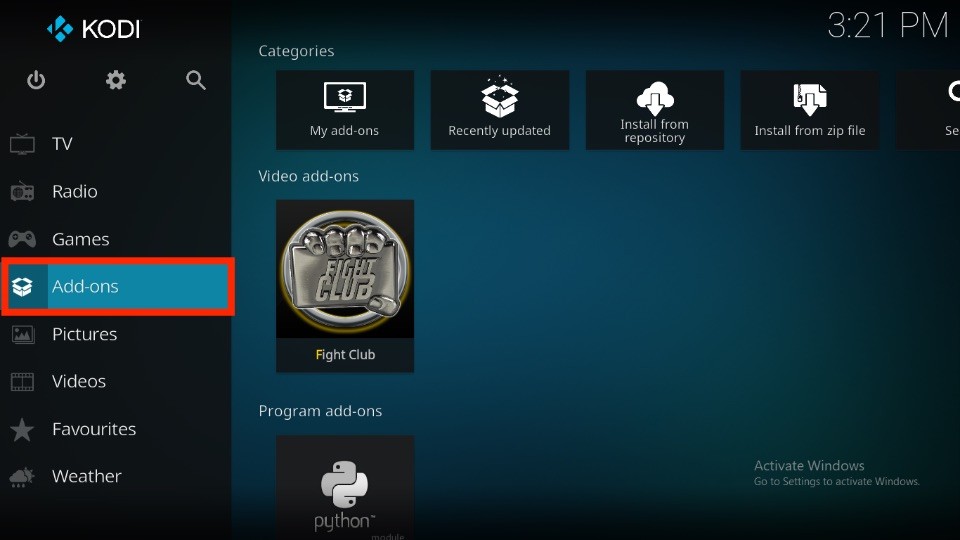 Then, on the Video add-ons sub-folder, choose Fight Club to launch it.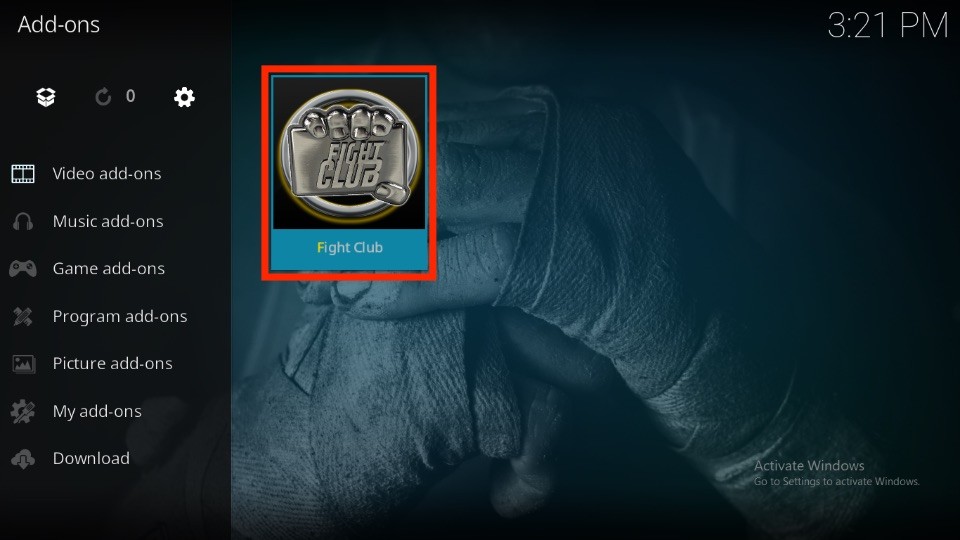 A notification will appear asking to generate an access token for Fight Club. Click OK. Unlike other addons, this addon is protected by a token wall to avoid slowdowns, bot interactions, and more.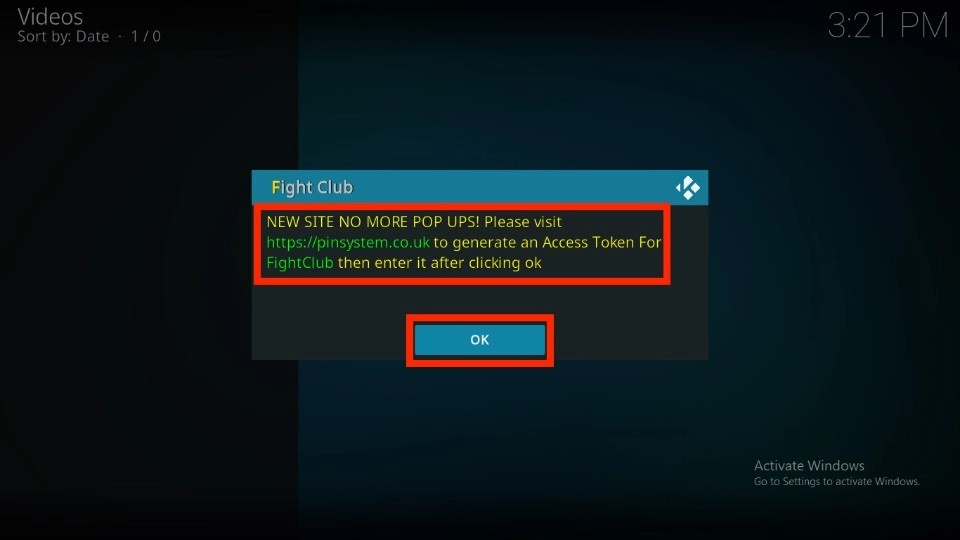 On your PC/phone, use a web browser to visit https://pinsystem.co.uk. Once the website loads, scroll down.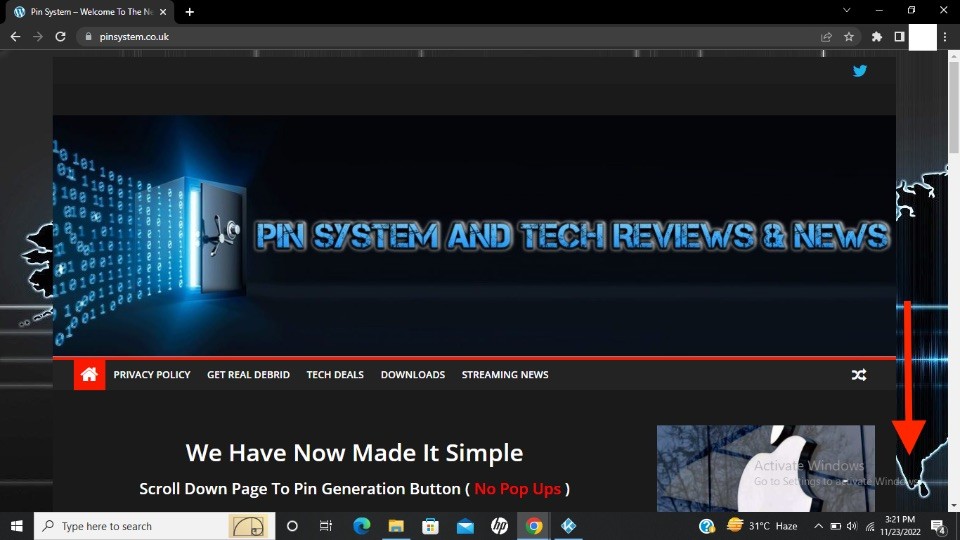 Click the red Generate A Pin Code button.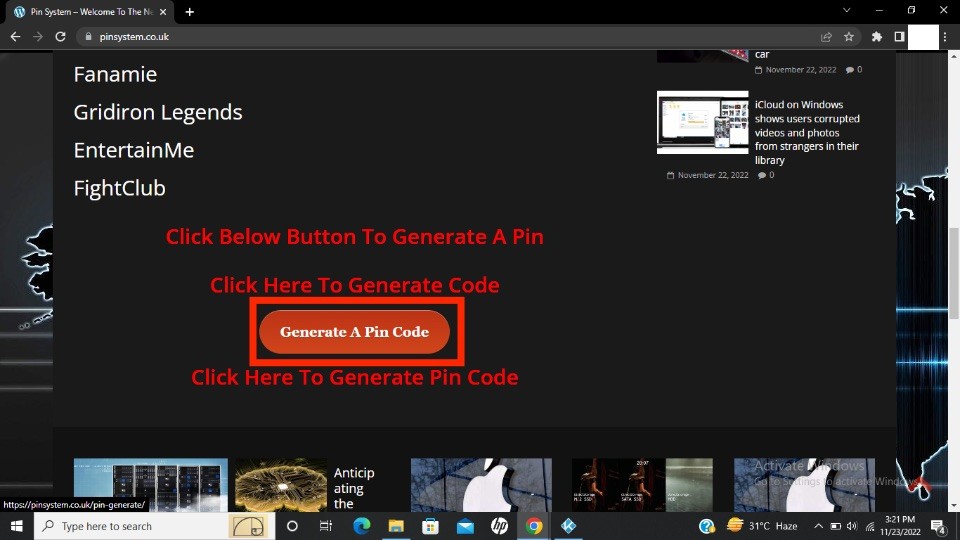 You'll be redirected to a new page. Scroll down and wait for the loading to complete. Then, choose Click To View Pin.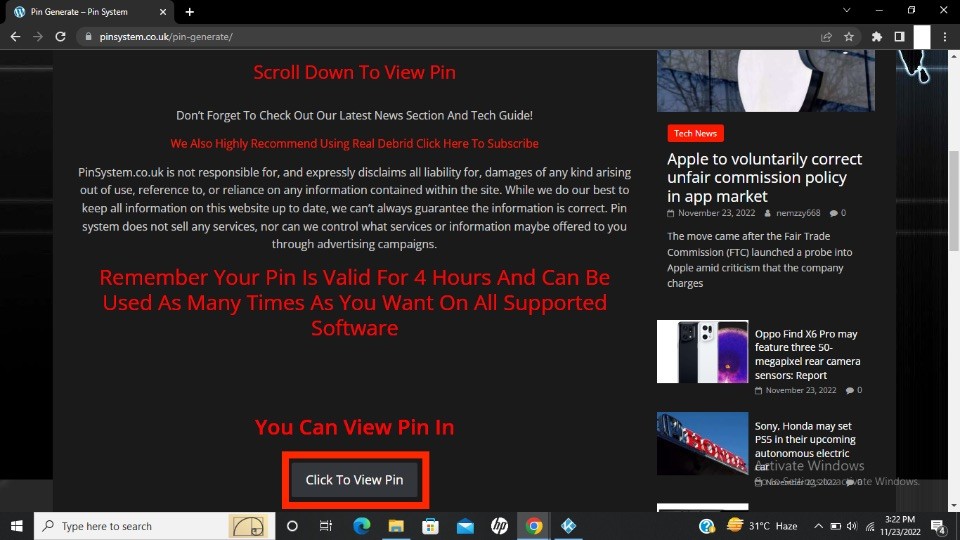 Scroll a bit to view your pin and copy it down.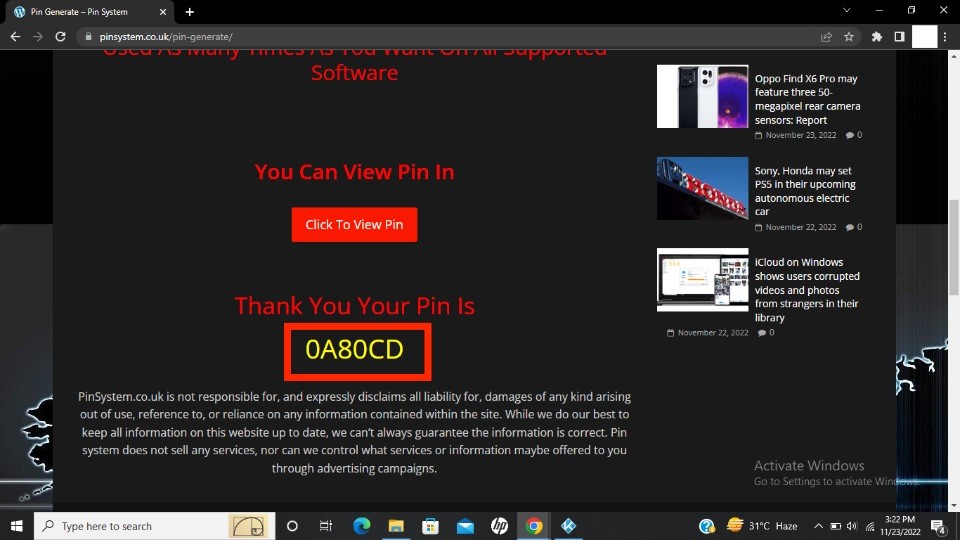 On your Kodi app, type down the code and click OK.
Note: Make sure to enter the code as-is because it's case-sensitive.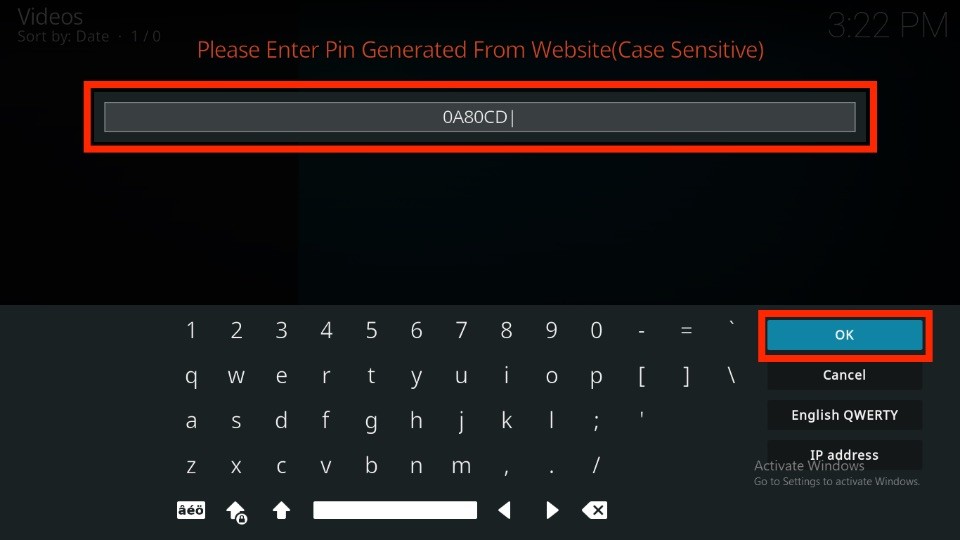 Two sources are available on Fight Club, Source One and Source Two.
Let's explore Source One first.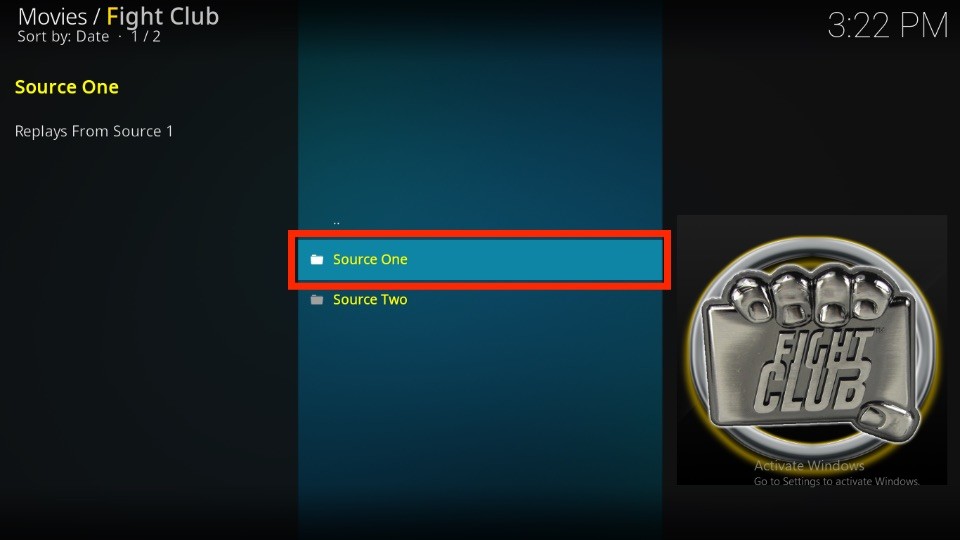 Inside are separate sections for different wrestling sports like boxing, fighting, and more.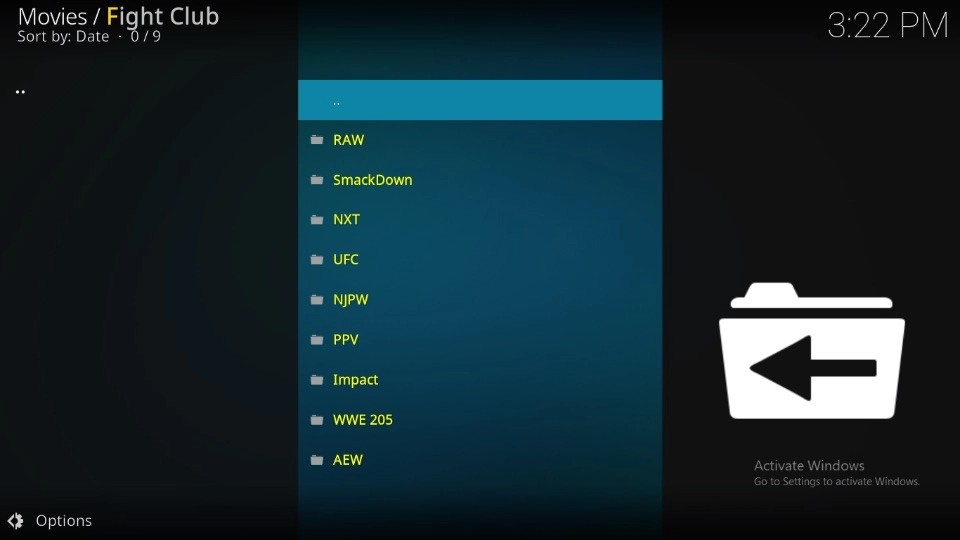 Next, let's open Source Two.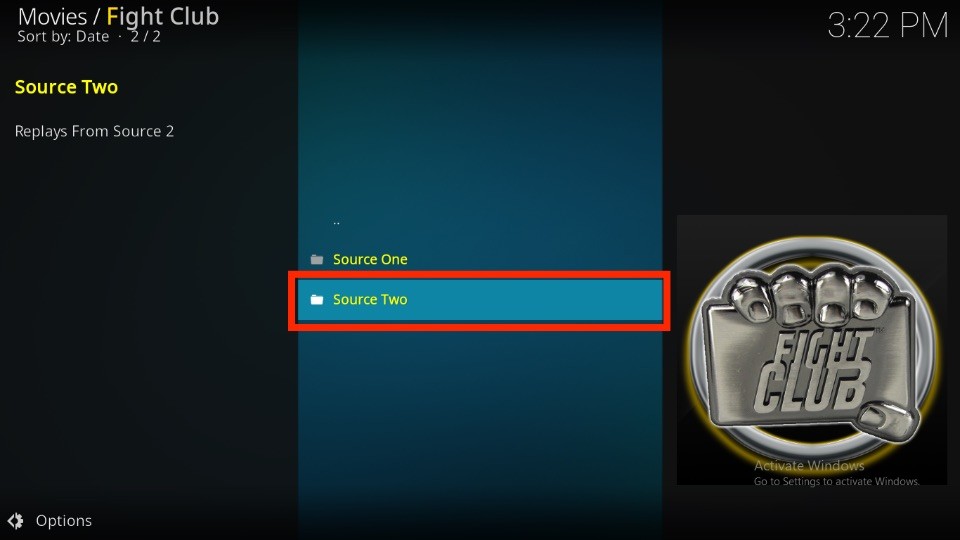 This section features 20 sub-sections, primarily related to a popular wrestling sport.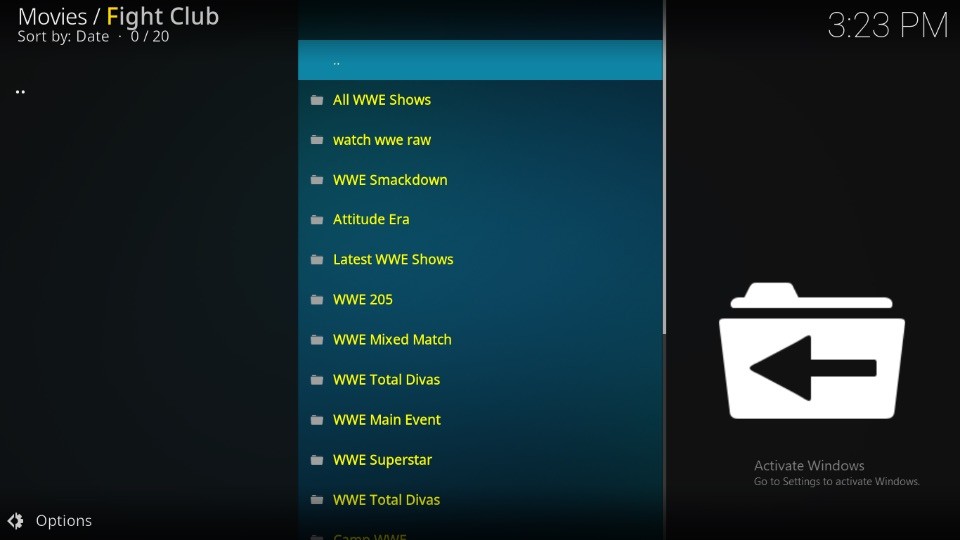 Conclusion
Fight Club is one of the best third-party addons to stream combat sports. Use this guide to learn how to install Fight Club Kodi addon. Lastly, if you have any questions regarding the guide, feel free to seek help by commenting below.
Related: