In this tutorial, I will show you how to install Team Asgard Wizard builds on Kodi. The steps mentioned in this guide apply to all Kodi-compatible devices, such as the Amazon FireStick, Android TV boxes, Nvidia Shield, smartphones, and others.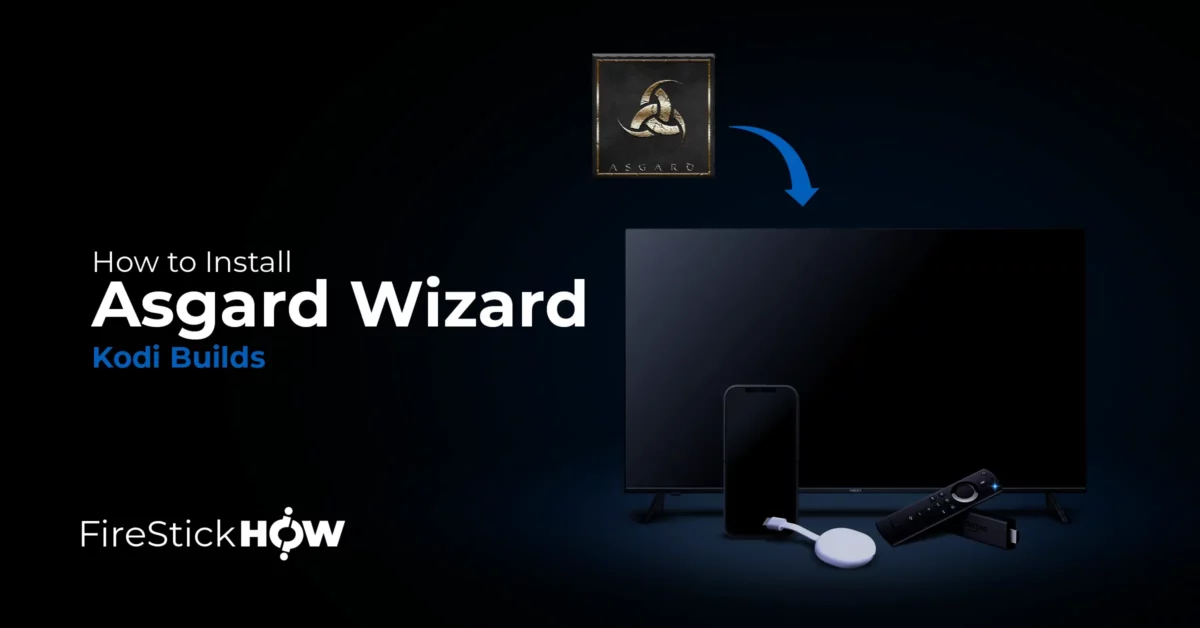 What is Team Asgard Wizard?
Team Asgard Wizard Builds is a third-party tool offered by the Narcacist Wizard Repository. It hosts multiple Kodi builds. The Team Asgard builds for Kodi 20 include builds such as Enter the Matrix, The Business, One Shot, Day of the Dead, Atypical, Anonymous, and Mame.
These builds also come with several preinstalled Kodi addons.
I have personally not used all of these builds. However, I have tried a few, and they appear decent. You may give them a try.
Attention KODI Users: Read before you continue
Government and ISPs endlessly monitor your online activities using your IP address 195.201.106.142 (exposed to everyone). Kodi is an excellent platform for streaming movies, TV shows, and sports, but streaming copyrighted content can get you into legal trouble. 
You should use a reliable Kodi VPN and protect your streaming activities and privacy. A VPN will hide your IP address and bypass government surveillance and geo-restrictions.
I trust and use ExpressVPN, the fastest and most secure Kodi VPN. It's easy to install on any Kodi device, including Amazon FireStick, PCs, and Smartphones. In addition, it offers a 30-day money-back guarantee, and 3 free months with the annual plan.
Read: How to Install & Use the best VPN for Kodi.
Is Team Asgard Wizard Safe?
Any unofficial build or addon has no safety guarantee. Kodi does not take any responsibility for such builds or addons. Unfortunately, I do not have enough tools to determine how safe the Team Asgard Wizard Kodi builds are.
However, I have taken a URL test on VirusTotal to show you what security vendors have to show. Only one out of 88 vendors flagged it as malicious.
One red flag still raises concern. Even though I did not experience any problems while using the builds, I would recommend you exercise caution.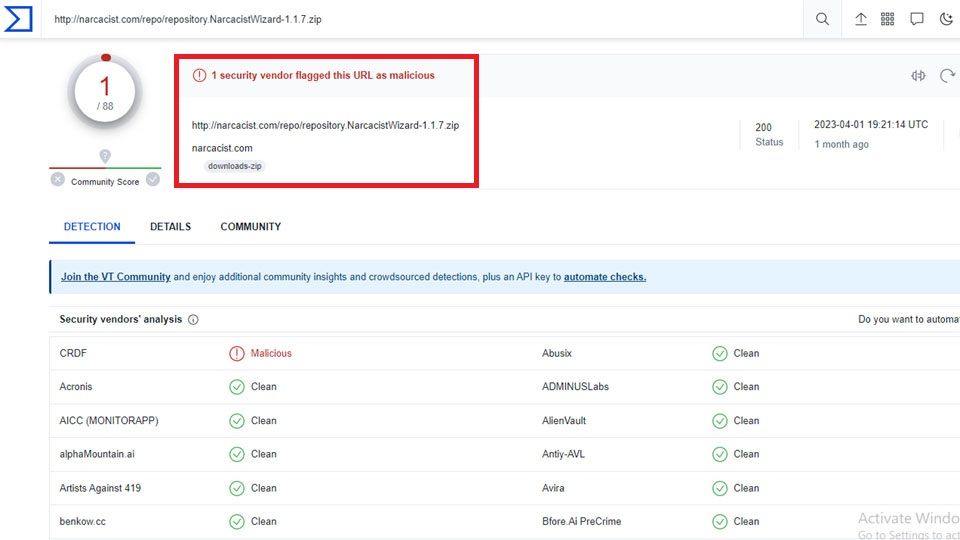 Is Team Asgard Wizard Legal?
The Team Asgard Wizard builds contain unofficial third-party addons that source content from unknown sources. At FireStickHow, we do not have the resources to tell you whether using these builds is legal or not.
However, there is one thing that I do to ensure that my system is protected legally and stays anonymous. I use ExpressVPN to stay safe and avoid trouble. You can subscribe to ExpressVPN by visiting its official web link.
How to Install Team Asgard Wizard Kodi Builds
Installation of any third-party addon or build on Kodi is mainly divided into four parts:
 Allow Unknown Sources
 Add the source URL
 Install the repository that hosts the Team Asgard Wizard Builds
 Install Team Asgard Wizard Kodi Builds
I will demonstrate all of these steps in the order provided. Let's start.
1. Press Settings on Kodi's home screen.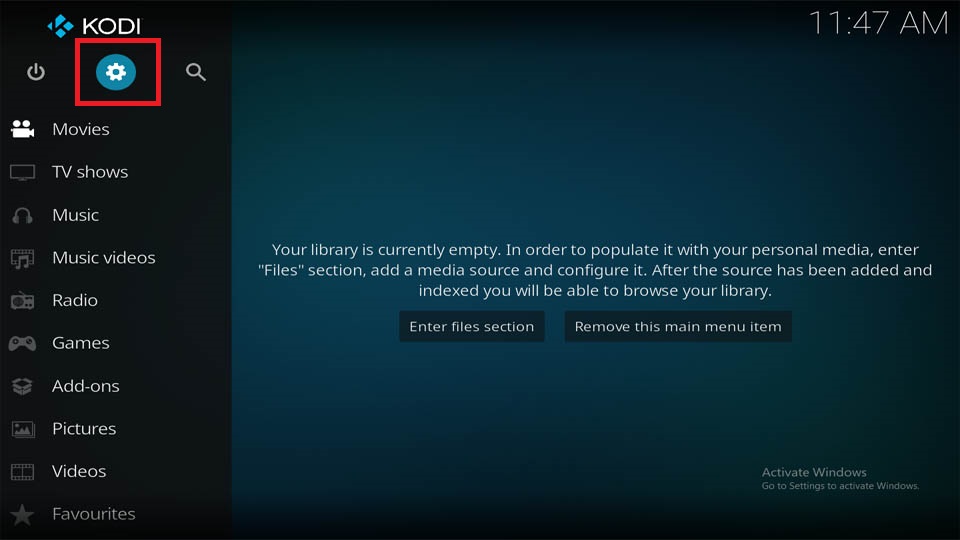 2. Select System.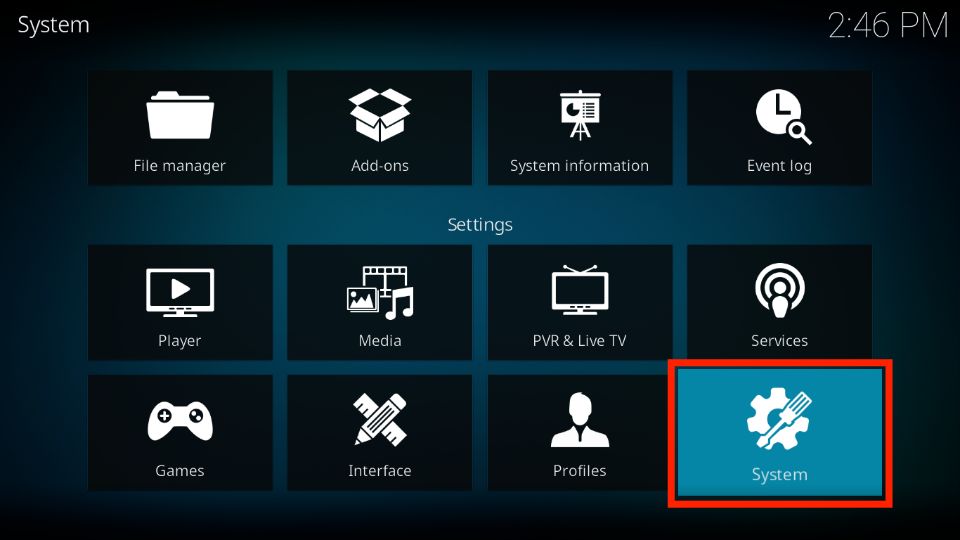 3. Highlight the Add-ons options, then switch the Unknown Sources option ON.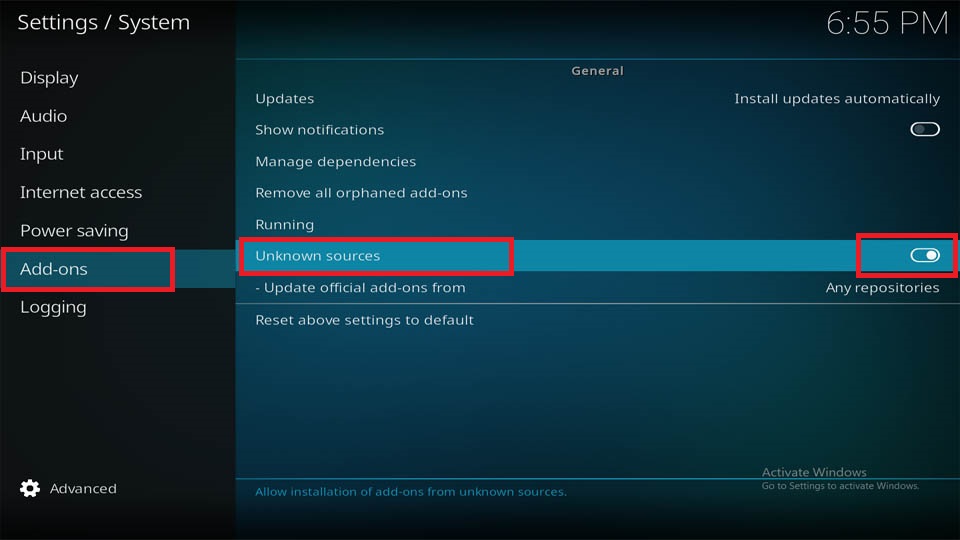 4. Press Yes.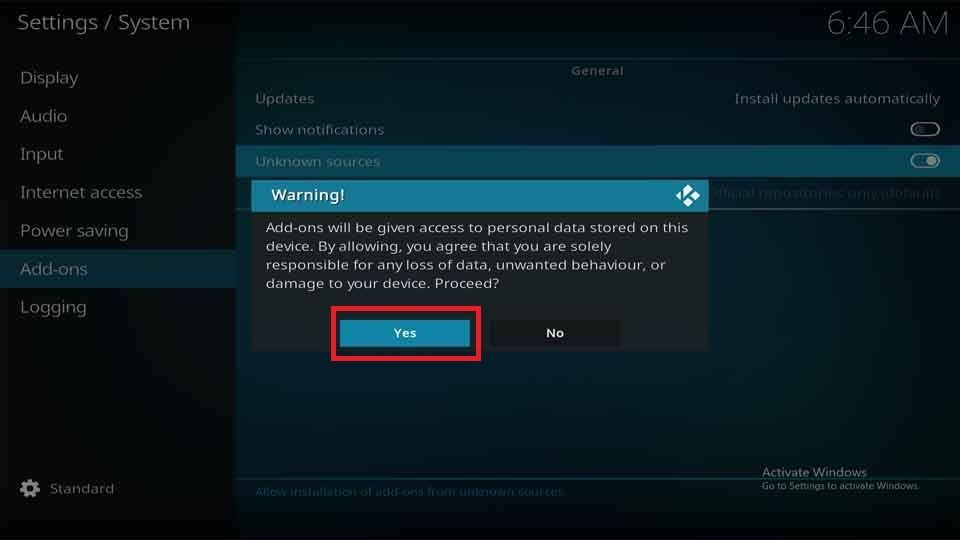 5. Press Settings.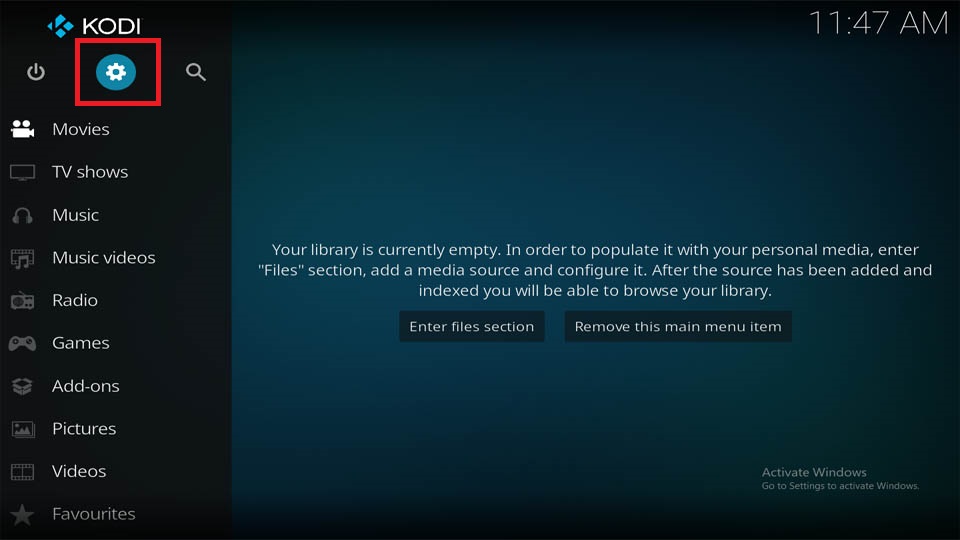 6. Choose File Manager.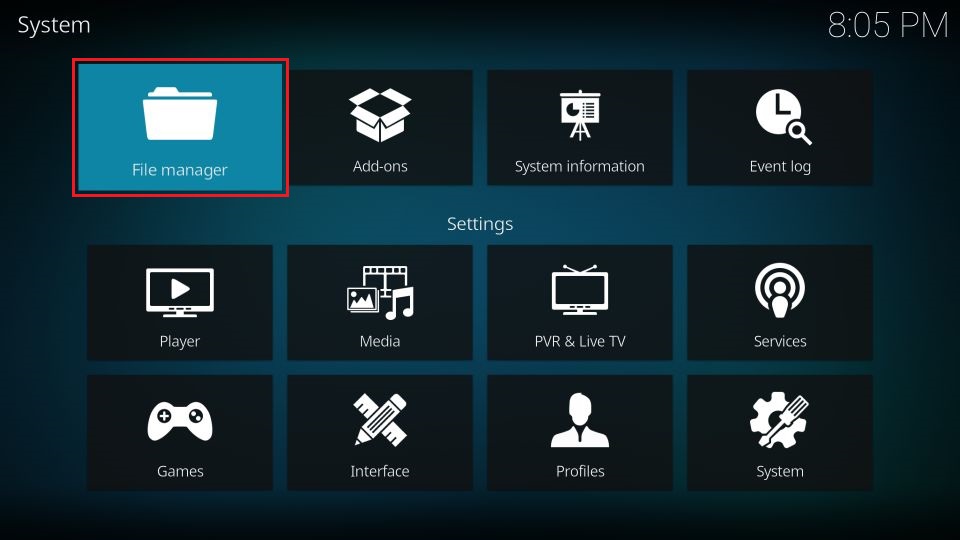 7. Click Add source. However, double-click if you are using Kodi on a computer.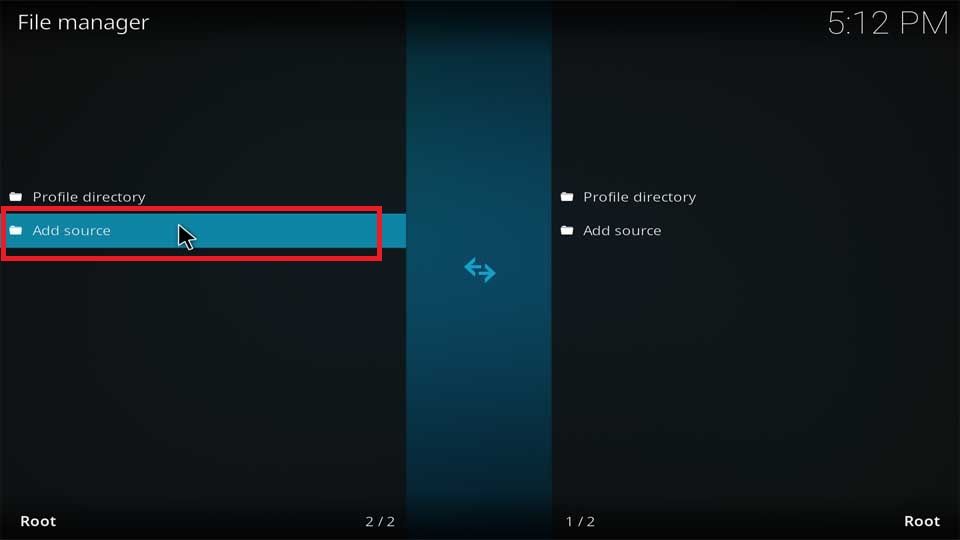 8. Choose <None>.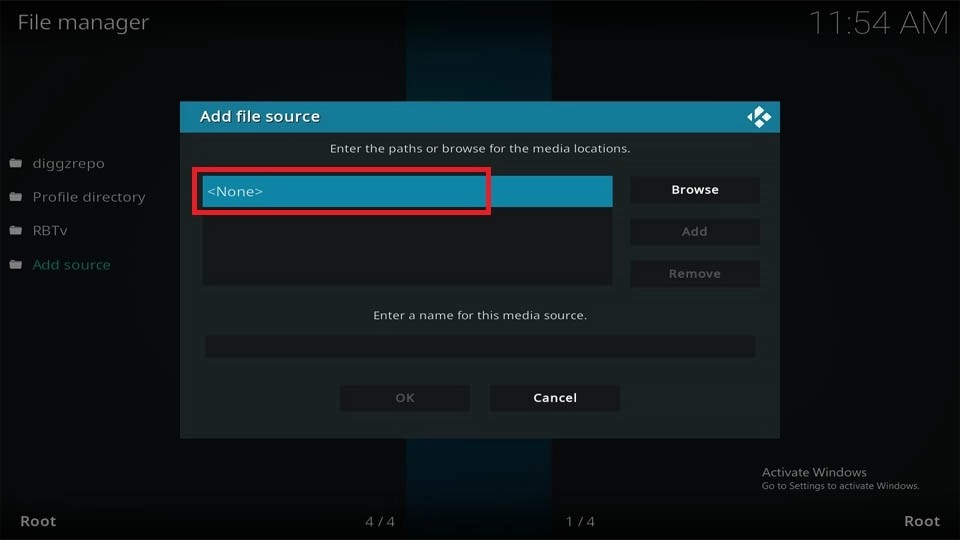 9. Input the repository URL, https://mylostsoulspace.co.uk/repo, and select OK.
Disclaimer: The URL points you to the source where the repository is located. FireStickHow is not associated with the developers of the repository.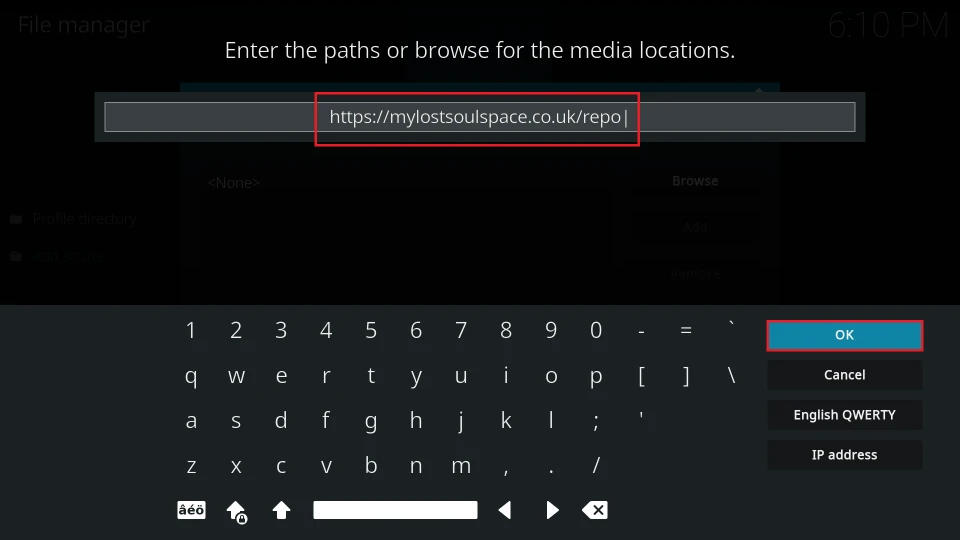 10. Here, you have to name the source. Select the Enter a Name box.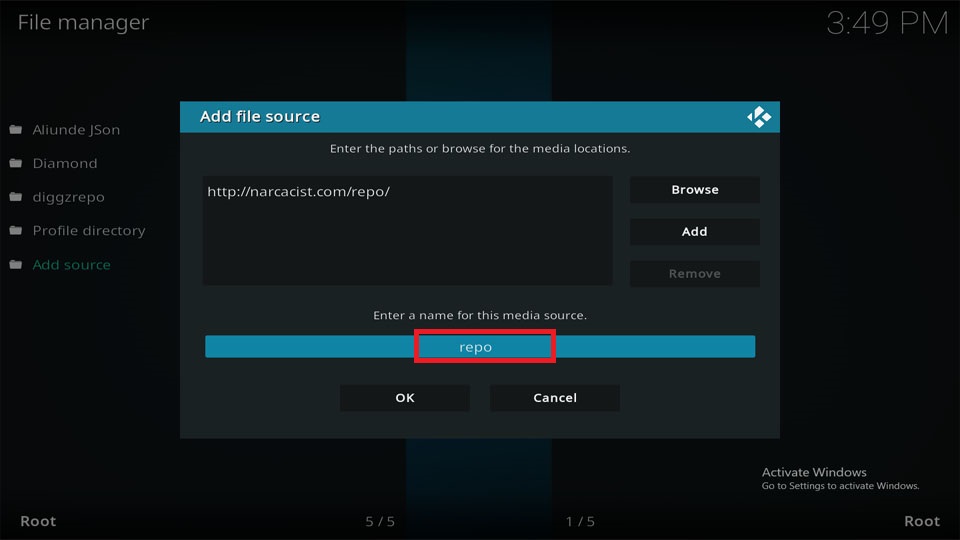 11. Choose a name, as I have chosen Team Asgard, and select OK.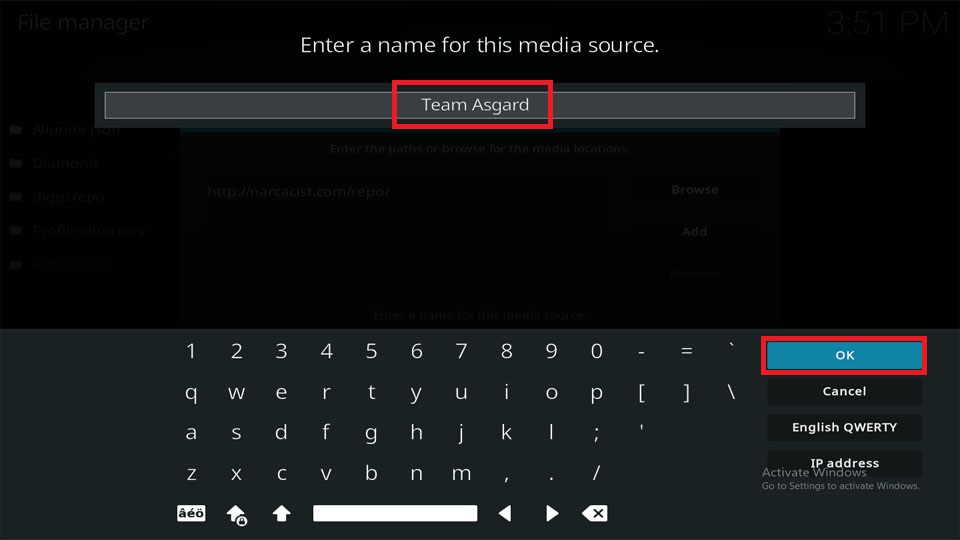 12. Select OK.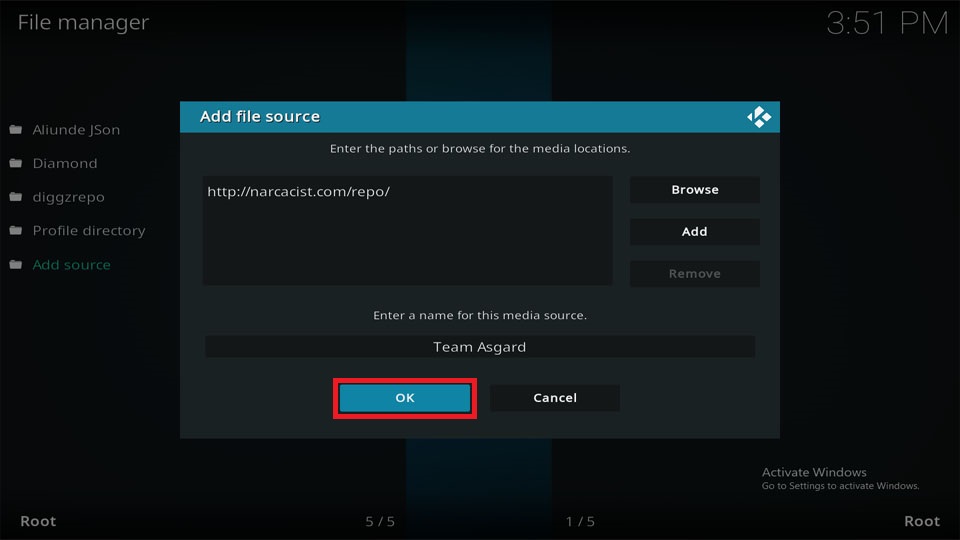 13. Check if the name Team Asgard (or the name you gave) appears here. If yes, you may return to the home screen.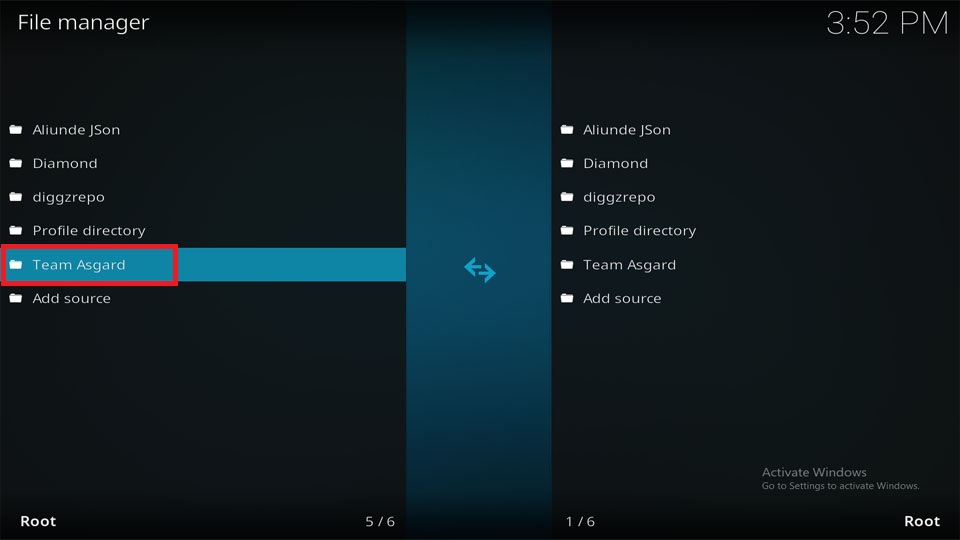 14. Click Settings.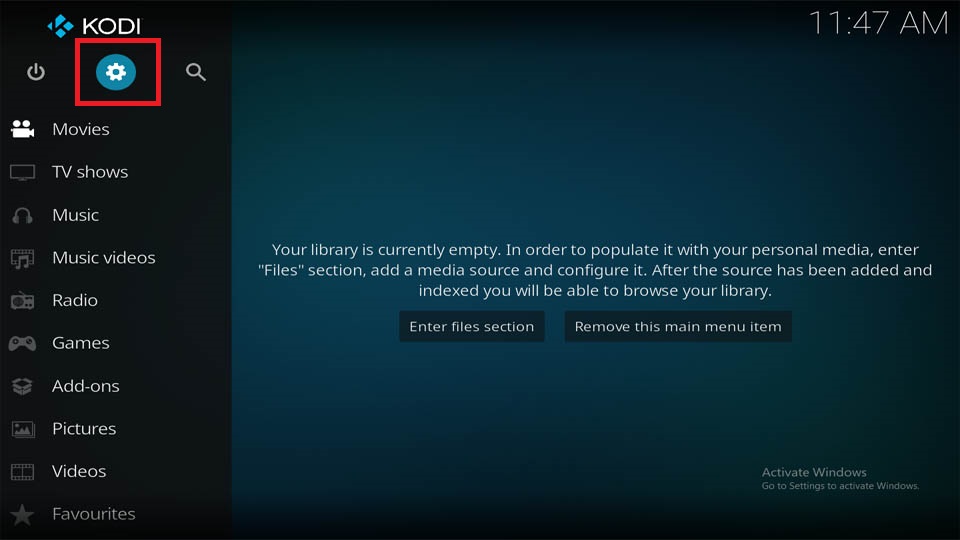 15. Select Add-ons.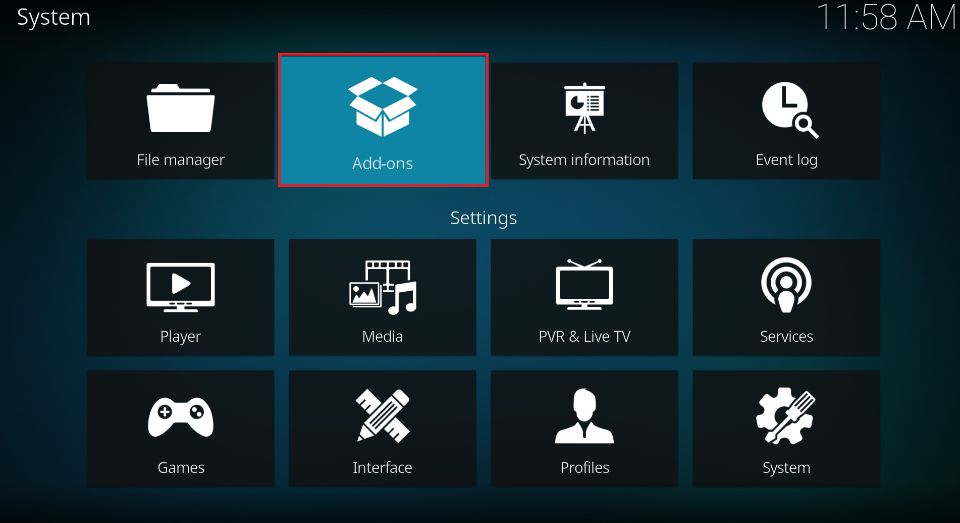 16. Select Install from zip file.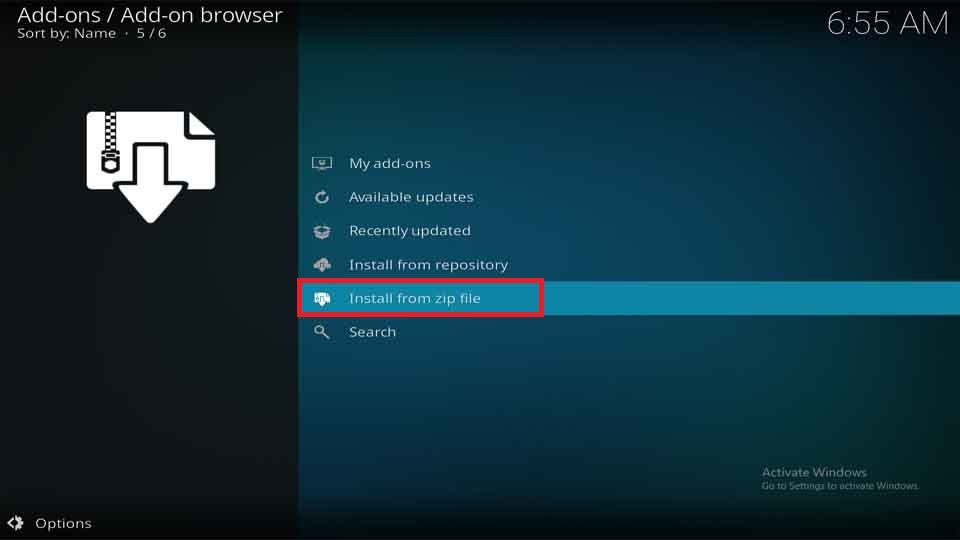 17. Press Team Asgard or the name you gave.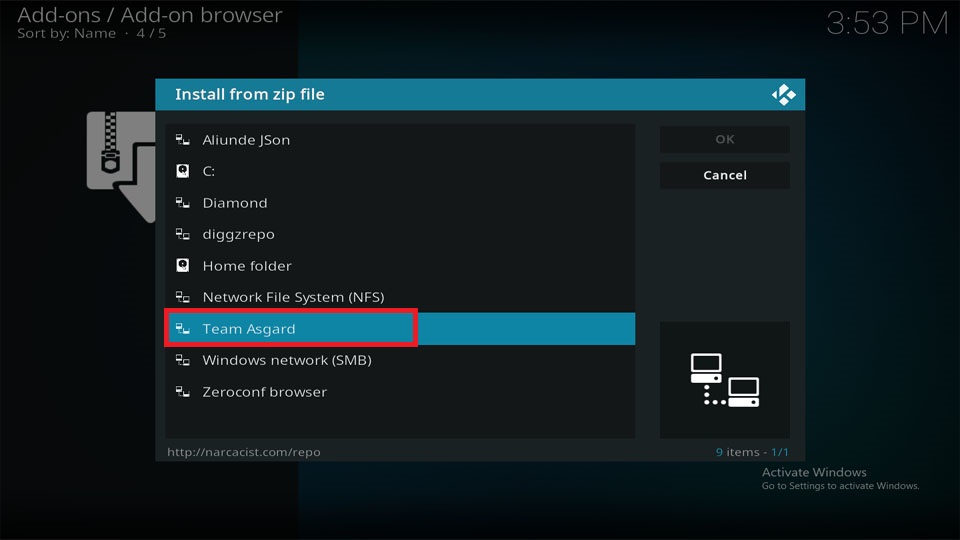 18. Select the link repository.NarcacistWizard-x.x.x.zip.
Note: You might see a different repository version due to constant updates.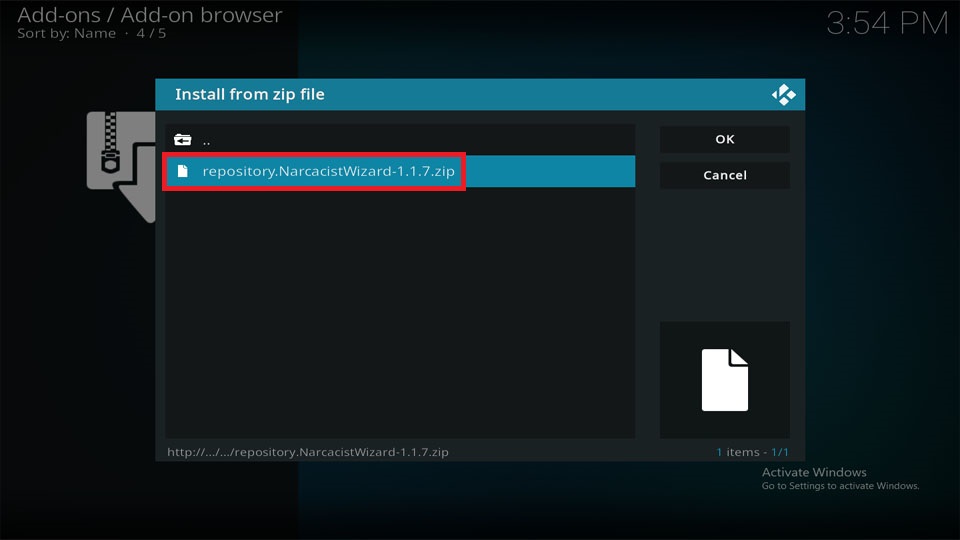 19. A Narcacist's Wizard Repository Add-on installed notification will appear at the upper right.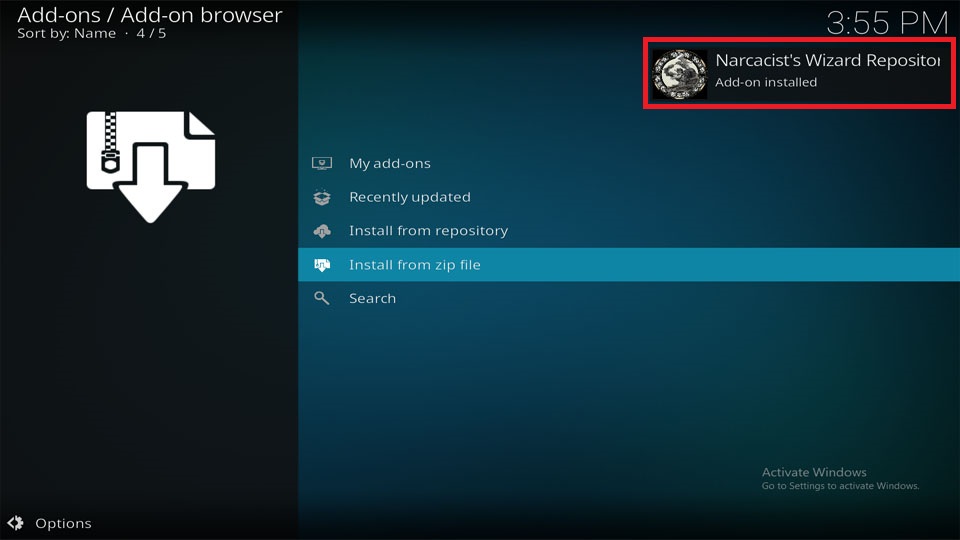 20. Open Settings.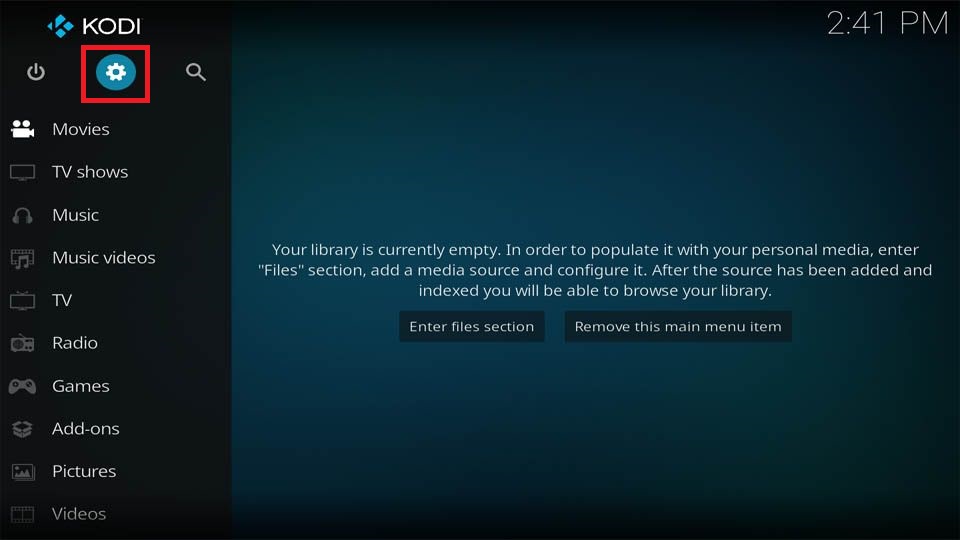 21. Choose Add-ons.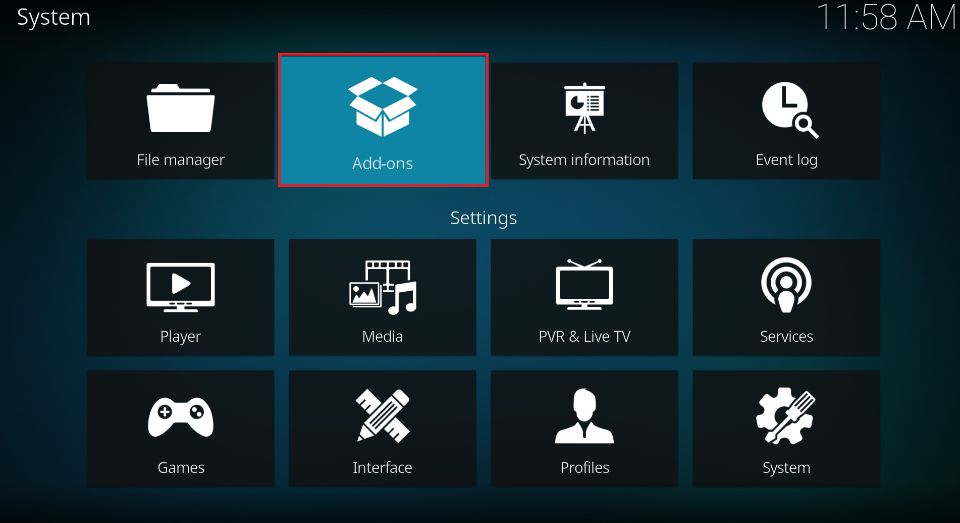 22. Select Install from repository.
23. Select Narcacist's Wizard Repository.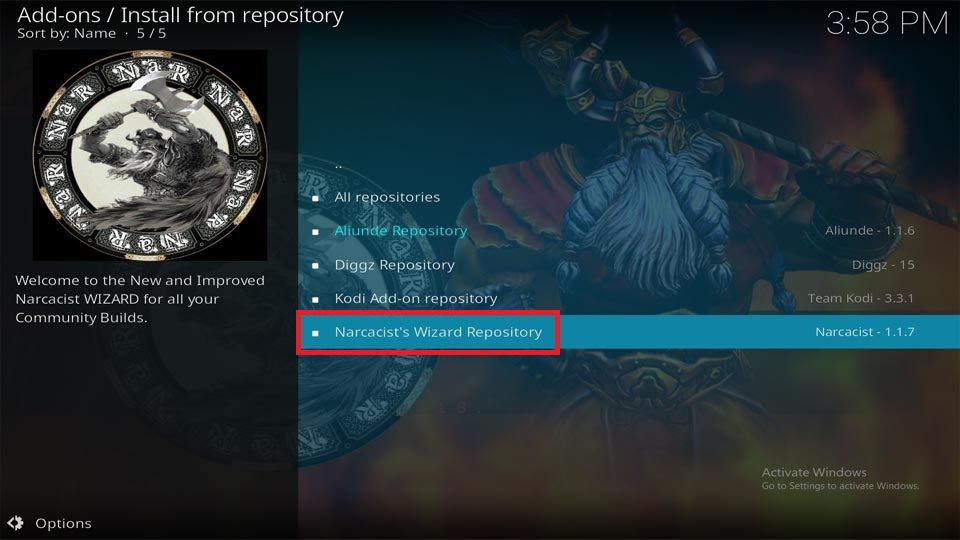 24. Select Program add-ons.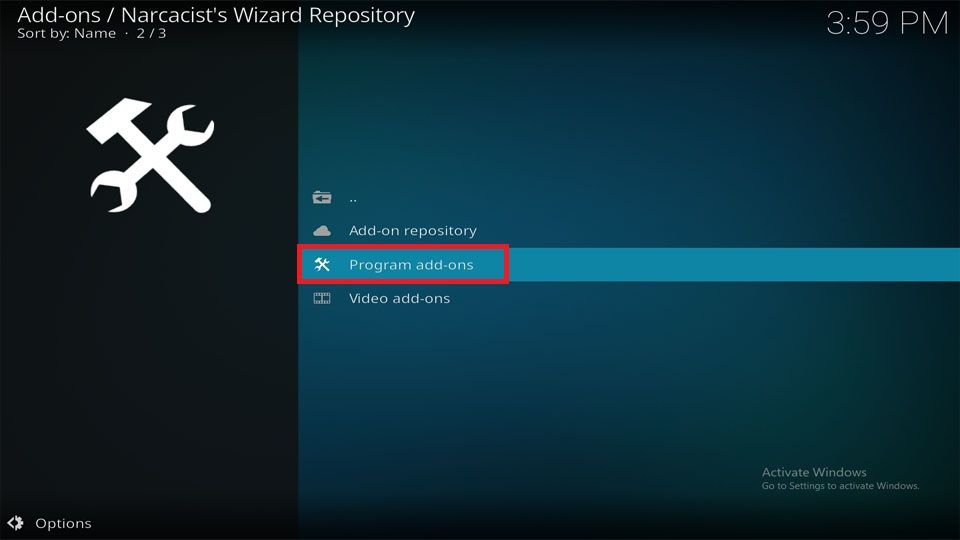 25. Select the only option on the screen, Team Asgard.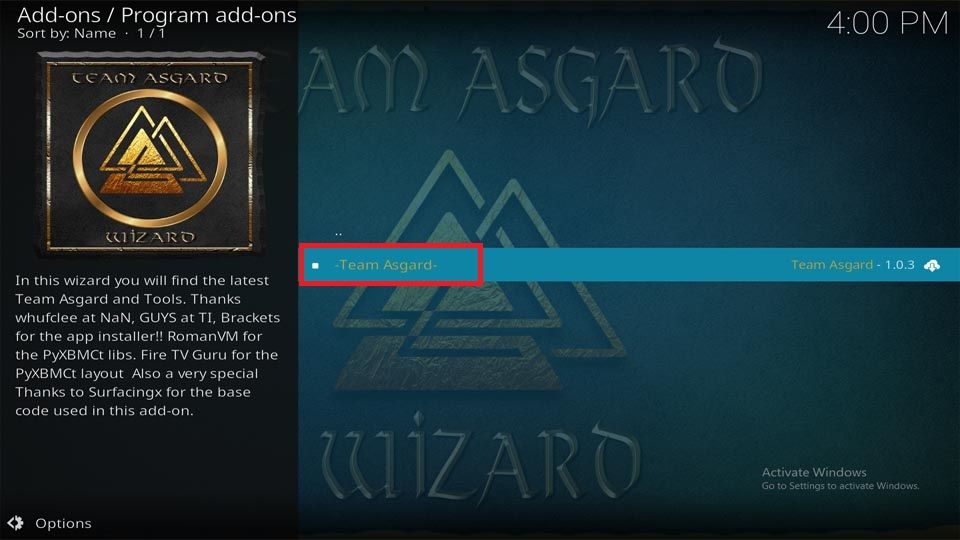 26. Select Install.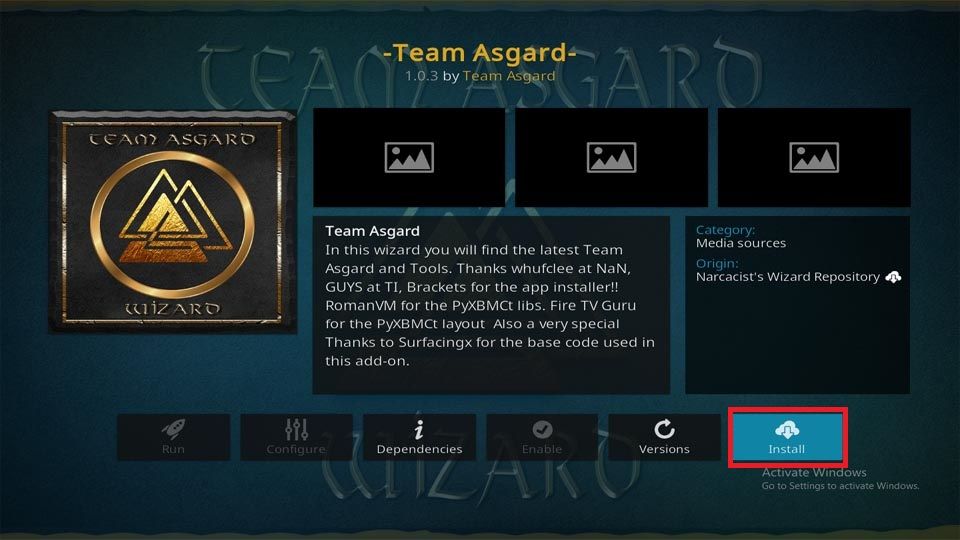 27. An installation success prompt on the top right corner of the screen (check the image below).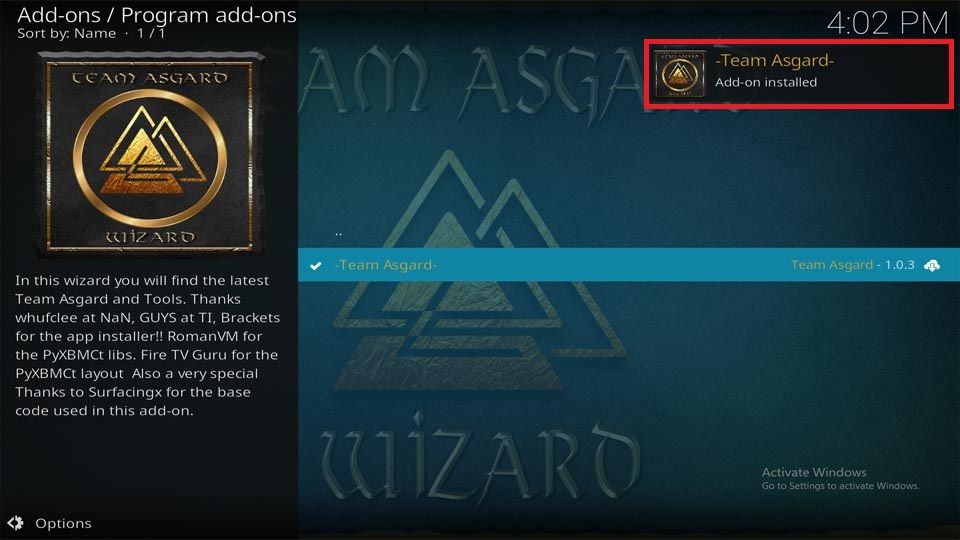 28. Press Continue after choosing the Settings options you want to keep with the new build. You can choose the dialog box given for each setting option. I chose to keep Trakt, Real Debrid, login data, profiles, and repositories.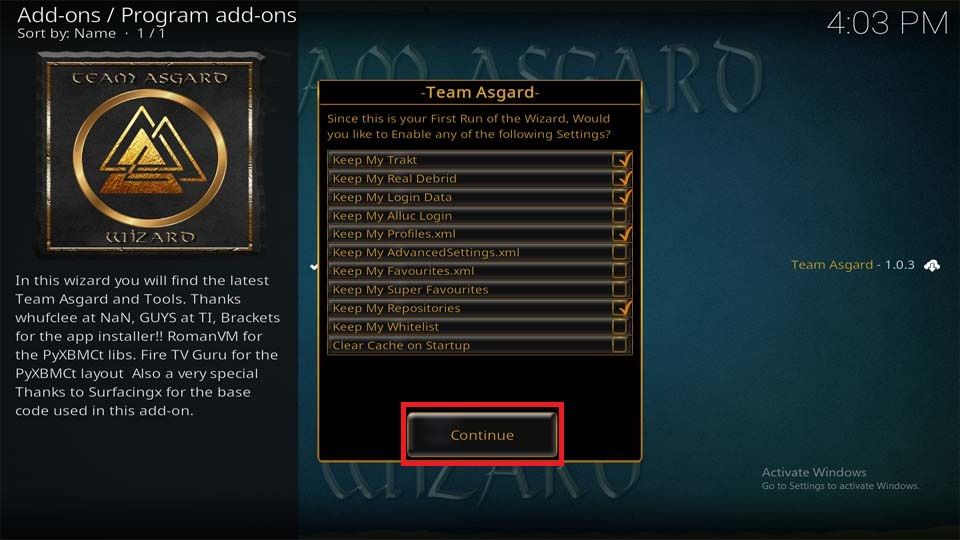 29. Select Team Asgard (as shown in the screenshot).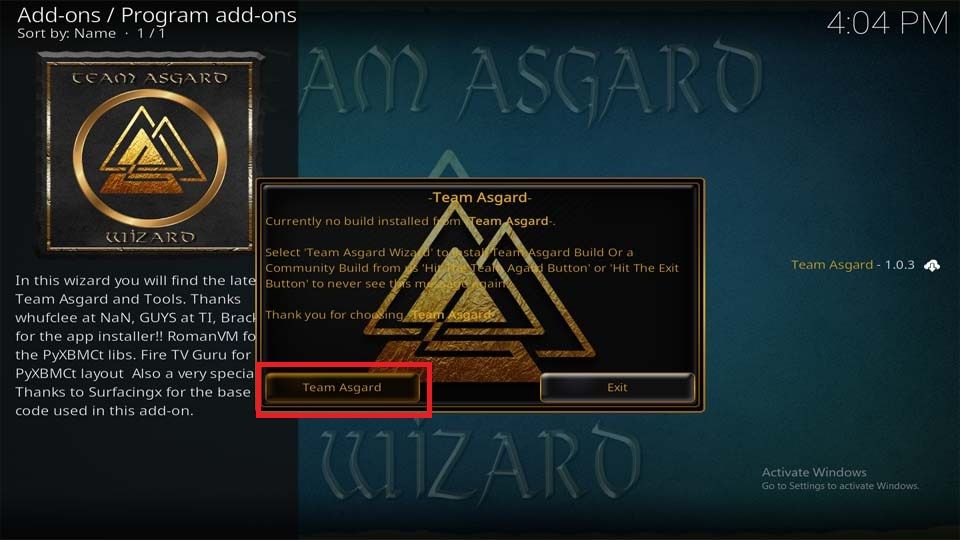 30. Wait on this screen for a few seconds.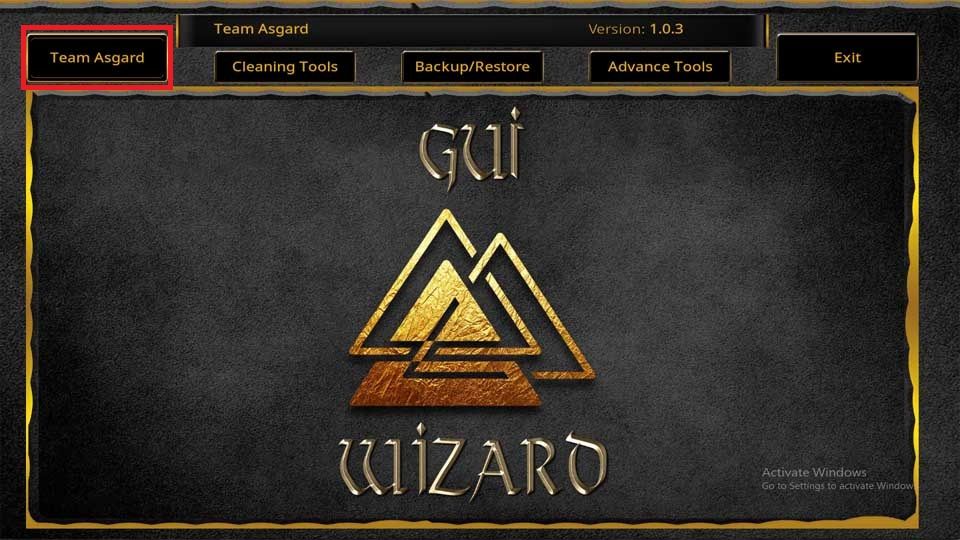 31. As I mentioned in the introduction section of this article, many build options are available for Kodi 20 and Kodi 19. You can choose any one and install it. I have chosen One Shot for demo purposes and will show you how to install and use it.
Select the build One Shot and press Standard Install.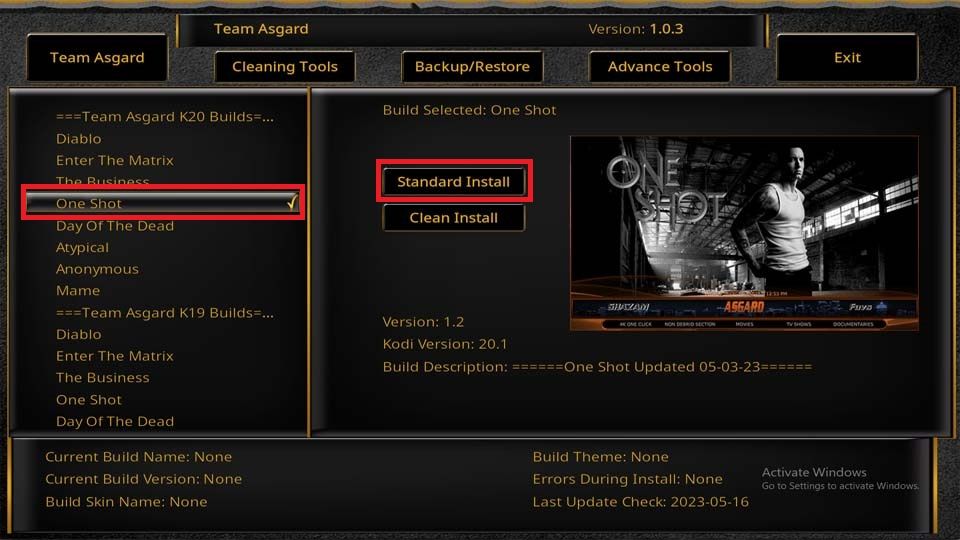 32. Choose Yes, Install.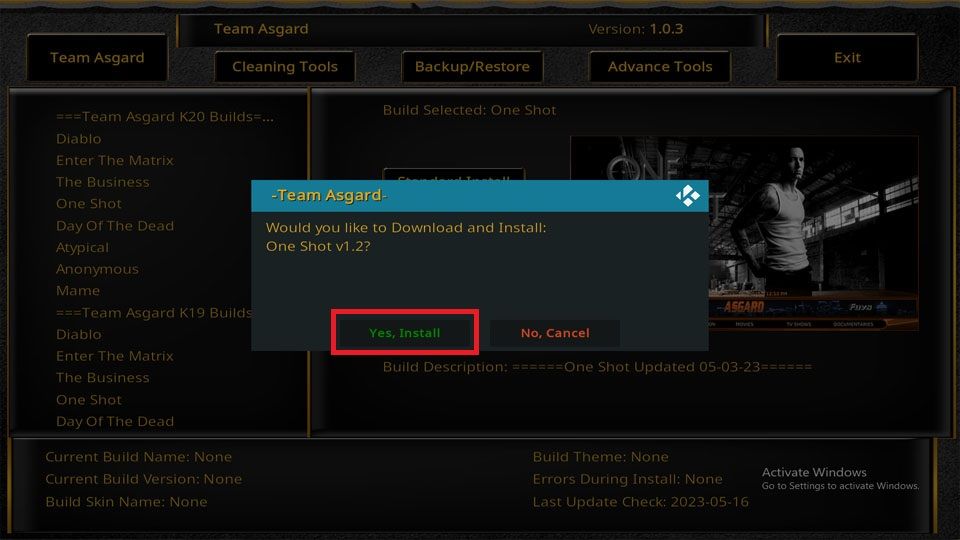 33. The build installation will start, and the screen will show something like the screenshot below. Please wait for it to install.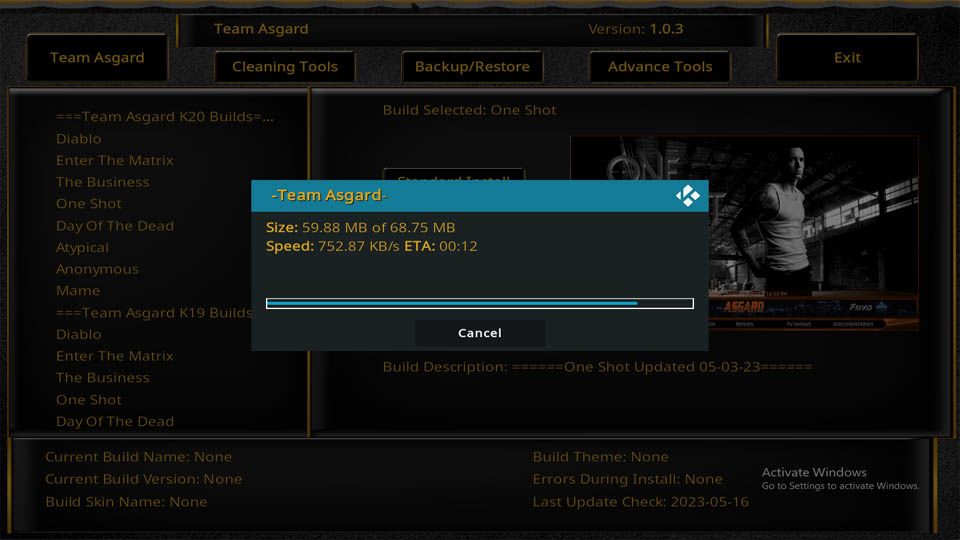 34. The system will ask you to force-close Kodi once the build installation is complete. Press OK. You will have to restart Kodi to start using the newly installed build.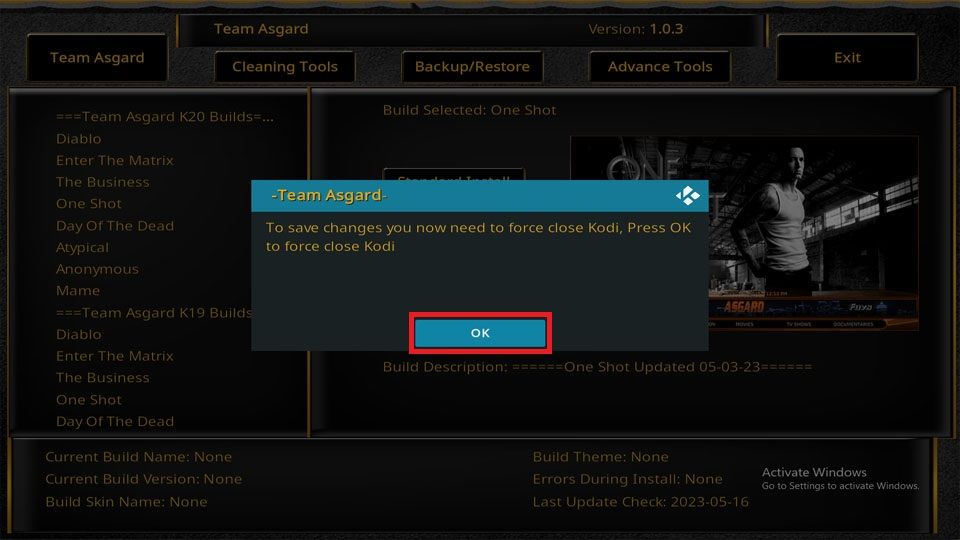 35. Select OK.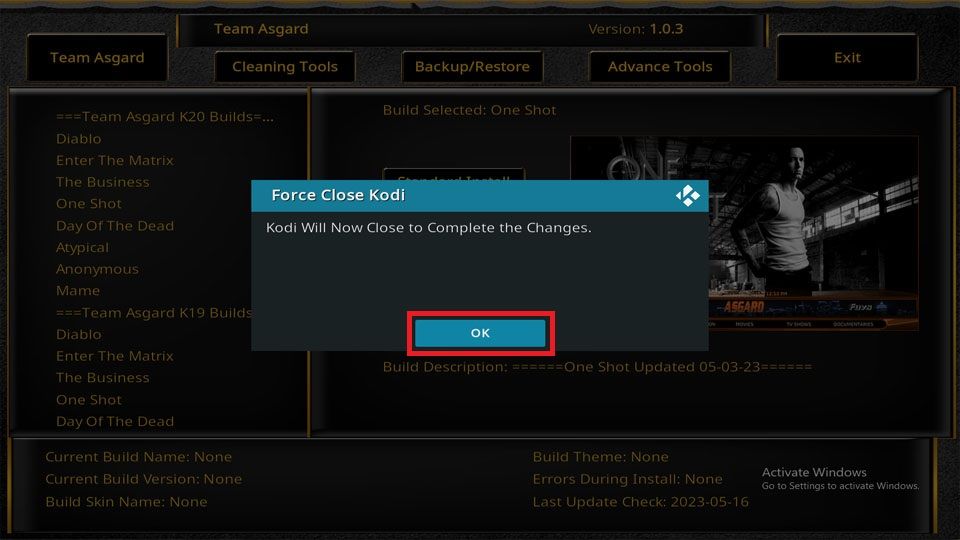 You have now successfully installed Team Asgard Wizard Kodi Build.
Wait! It looks like you are all set to start watching your favorite content on Kodi. But have you protected your online identity yet? You are under constant surveillance by the Government and ISP. They use your IP address 195.201.106.142 to track you. Streaming free or copyrighted videos may get you into legal trouble.
Thankfully, you can use a VPN to easily protect your privacy and go invisible from your Government and ISP. I use and recommend ExpressVPN with Kodi.
ExpressVPN is the fastest, most secure, and streaming-friendly VPN. It is easy to install and set up on any Kodi device, including FireStick, Smartphones, PCs, and more.
ExpressVPN, offers an unconditional 30-day money-back guarantee. So, if you do not like the service (I don't see why), you can get a full refund within 30 days.
Please remember that we encourage you to use a VPN to maintain your privacy. However, we do not condone breaking copyright laws.
Before you start using Kodi for streaming, here is how you can protect yourself with ExpressVPN:
Step 1: Sign up for ExpressVPN Here
Step 2: Download ExpressVPN on your device by clicking HERE
Step 3: Open the ExpressVPN app on your device. Sign in with your account. Click the connect/power button to connect to the VPN

Great! You have successfully secured yourself with the best Kodi VPN.
An Overview of Team Asgard Kodi Build
I have installed the One Shot build from the Team Asgard Kodi Builds and would like to give you a quick overview.
Open Kodi on your device, and the screen will now change altogether. If you installed any other build, your interface will be a little different. However, it is likely to be similar.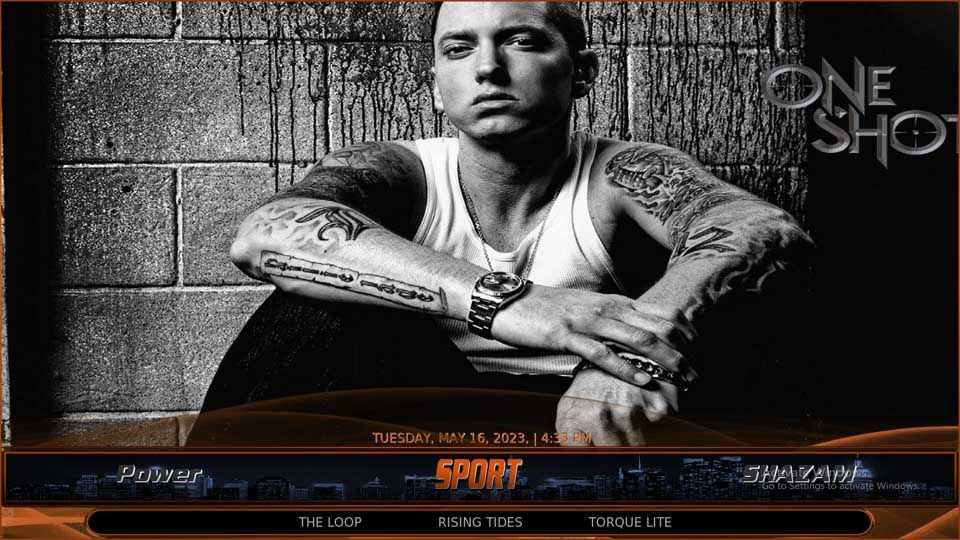 The home screen looks like this. I am clicking Rising Tides for demonstration.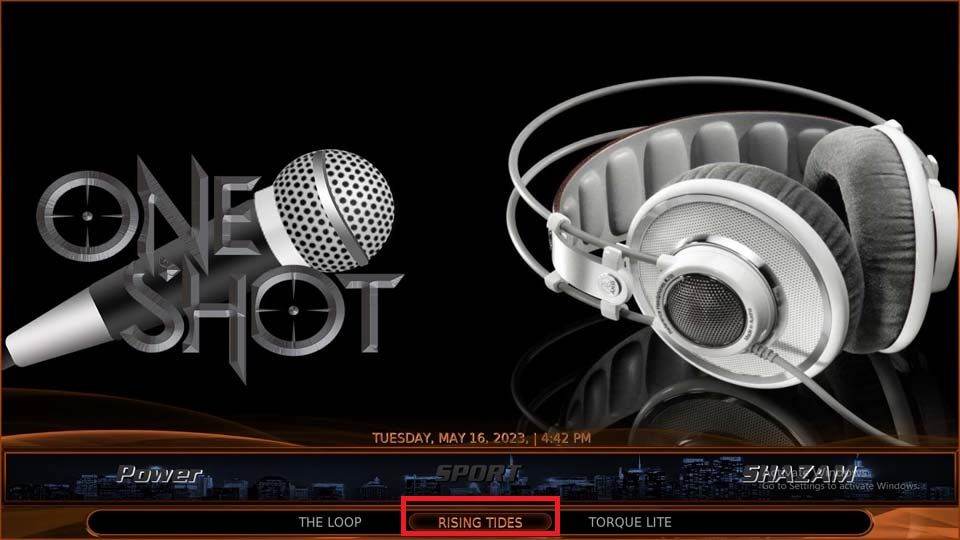 You can choose whatever you want to stream. The interface is straightforward and self-explanatory.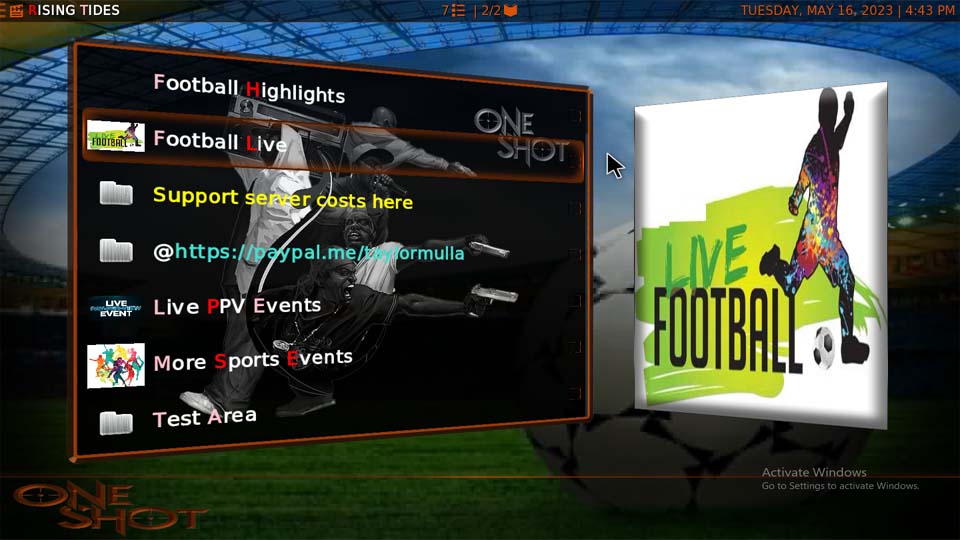 Wait..! All through the process, there are chances your streaming may be interrupted because of your ISP. To avoid such issues and enjoy an uninterrupted experience, I always use a VPN (virtual private network) to make things easy for me. I personally use and recommend ExpressVPN.
Conclusion
This tutorial provided steps to install Team Asgard Wizard builds on Kodi. You can use the steps to install any build from the Team Asgard Wizard. Please let me know if you have any questions via the comments box below.
Related: