In this article, I will tell you how to install SealTeam 6 Kodi Addon, its best features, how to use it, and more. The steps in this guide are valid for all Kodi devices, including Windows PC, Linux systems, Android smartphones, Fire TVs, and more.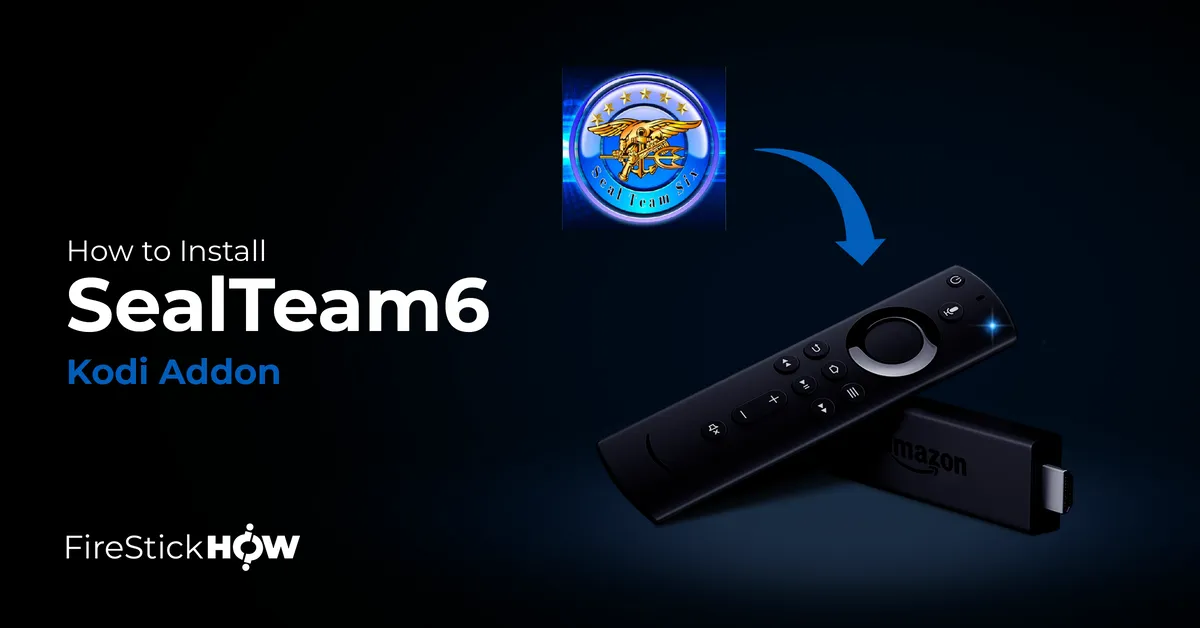 What is SealTeam6?
SealTeam6 is a one-stop destination addon for all your entertainment needs. This Kodi addon features everything from the latest TV series to classic movies.
The SealTeam6 Kodi Addon is a popular video addon from the Southpaw repository. The best part about SealTeam is that you don't necessarily need a premium subscription. It's free.
SealTeam6 also supports multi-hosters like Real Debrid, All Debrid, and Premiumize. This means you can connect to premium services to get the best streaming links for your favorite content.
You will find this addon on our list of best addons for Kodi.
Attention KODI Users: Read before you continue
Government and ISPs endlessly monitor your online activities using your IP address 3.17.249.235 (exposed to everyone). Kodi is an excellent platform for streaming movies, TV shows, and sports, but streaming copyrighted content can get you into legal trouble. 
You should use a reliable Kodi VPN and protect your streaming activities and privacy. A VPN will hide your IP address and bypass government surveillance and geo-restrictions.
I trust and use ExpressVPN, the fastest and most secure Kodi VPN. It's easy to install on any Kodi device, including Amazon FireStick, PCs, and Smartphones. In addition, it offers a 30-day money-back guarantee, and 3 free months with the annual plan.
Read: How to Install & Use the best VPN for Kodi.
Is SealTeam6 Kodi Safe?
SealTeam6 is an unofficial Kodi addon available via the South Paw repository. So, it's only obvious to worry about its safety, especially since Kodi does not endorse third-party addons.
Personally, I have not faced any security issues while using SealTeam 6. However, I cannot say that SealTeam6 is safe in absolute terms. So instead, let me scan the South Paw Repository for threats and vulnerabilities.
The screenshot below shows that no security vendors have flagged SealTeam6 as malicious. However, FireStickHow still can't guarantee its safety.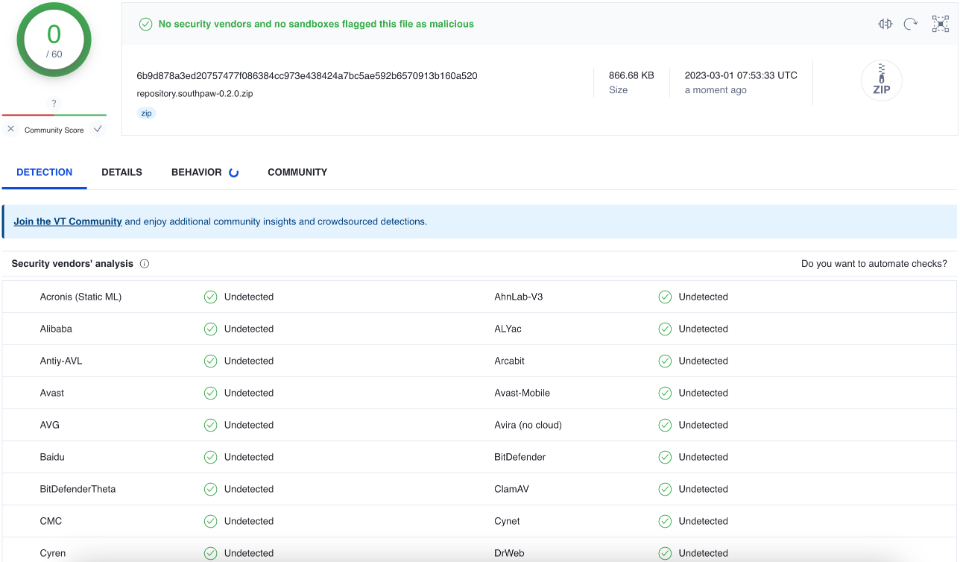 Is SealTeam6 Kodi Legal?
SealTeam6 legal status is unknown. Simply because there are tons of factors to consider. Unfortunately, FireStickHow lacks resources to scrutinize SealTeam6 Kodi addon.
Therefore, I'll recommend adding an extra layer of protection using a VPN. With ExpressVPN, your online identity and privacy will remain intact.
Features of SealTeam6 on FireStick
Super-fast and fluid user interface.
It allows you to stream diverse content at no added cost.
The SealTeam6 Kodi Addon can also be coupled with Trakt.
Supports other subscription services like Real Debrid, All Debrid, Premiumize, etc.
Installing SealTeam6 Kodi Addon
Installing the SealTeam6 Kodi addon is an extensive process and needs time. The three sections detailing the steps to install the SealTeam6 Kodi Addon on FireStick are:
Part 1: Tweak Kodi Settings – Toggle On Unknown Sources
The Kodi app prohibits downloads from third-party sources. Therefore, you must enable it to install the SealTeam6 Kodi Addon.
1. Go to the Settings icon (that looks like a gear) on the screen's top left corner.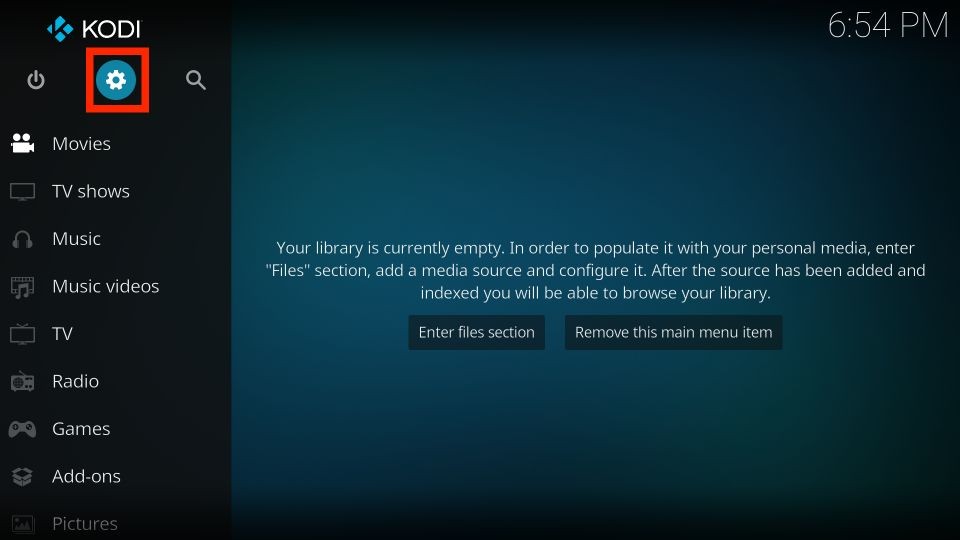 2. In the Settings section of this display window, click on System at the screen's bottom right.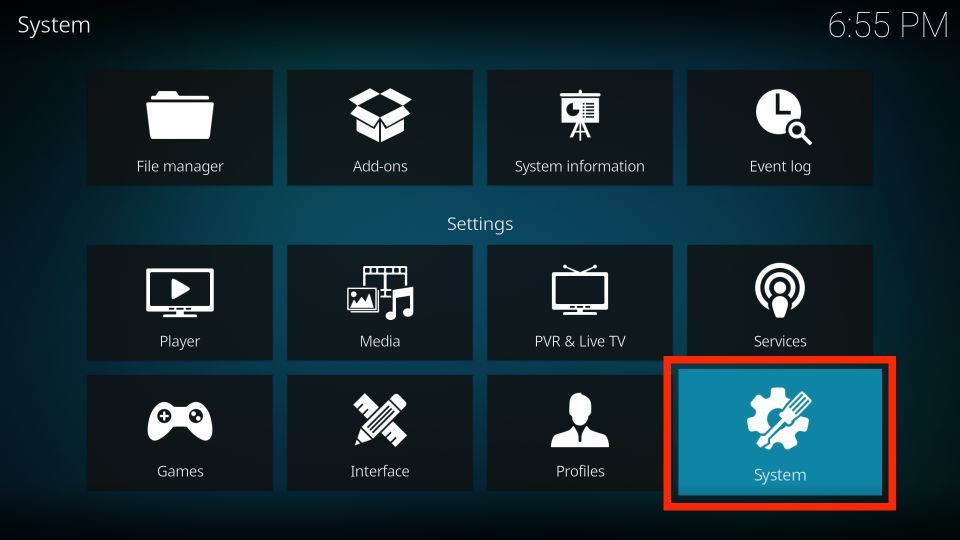 3. On the left panel of the Settings/System window, look for Add-ons. Click on it.
4. On the right, you will find a toggle option called Unknown Sources. Switch it to ON.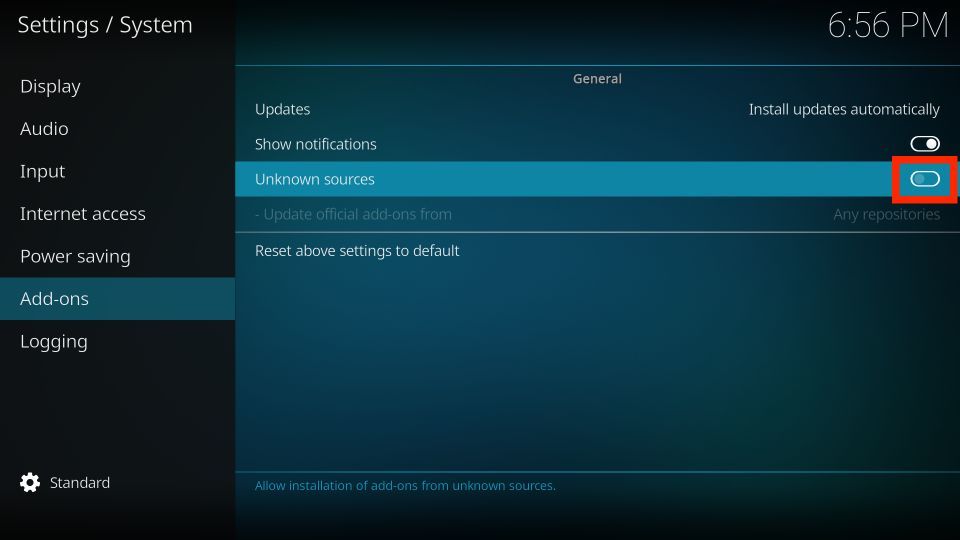 5. A popup will appear. Click on Yes.
Note: Ensure that the toggle option is on the right. This indicates that you have enabled downloads from unknown sources.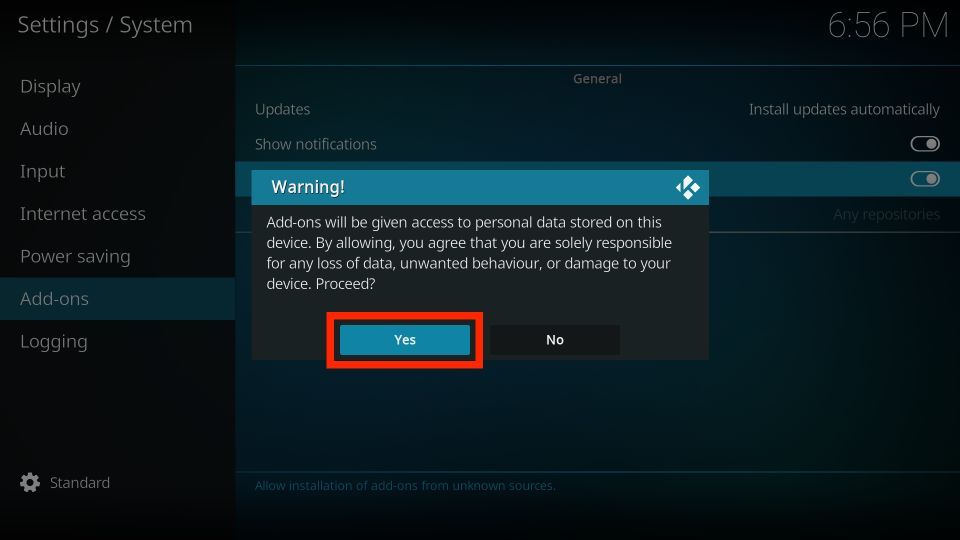 Part 2: Add & Install Southpaw Repository
The next step is to add & install the repository from where I will install the SealTeam6 Kodi Addon.
1. Go back to Kodi Settings and click on File Manager.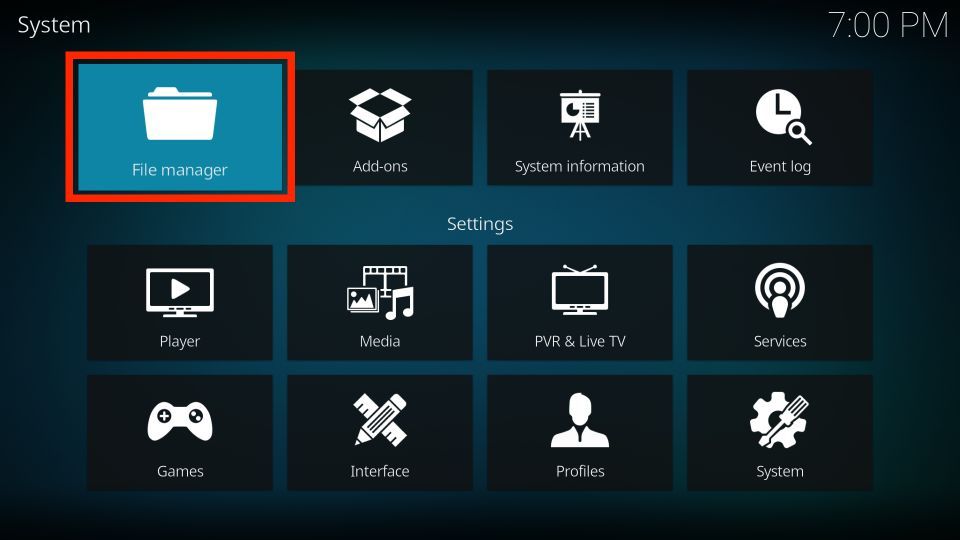 2. A split screen with the option Add Source on both sides will appear. Click on any one of them.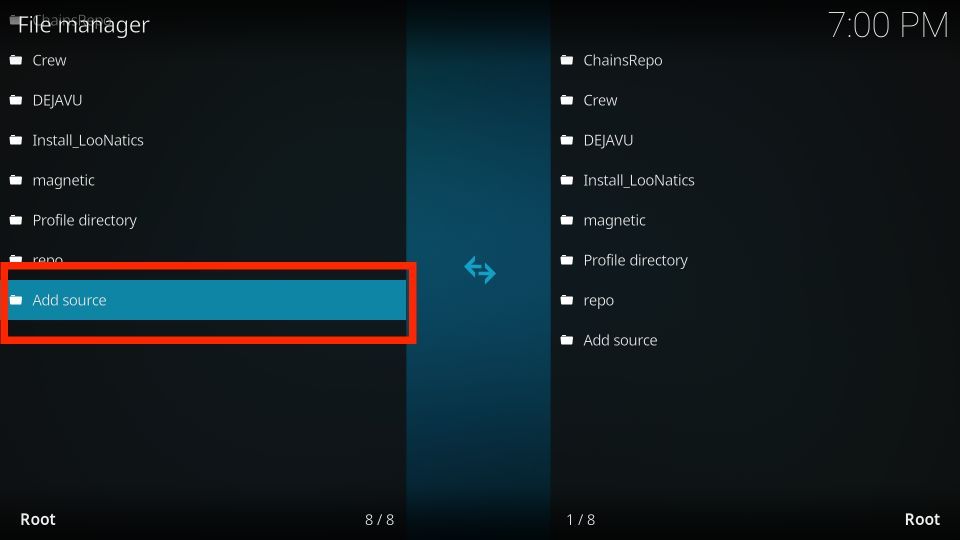 3. In the window of Add Source, click on <None>.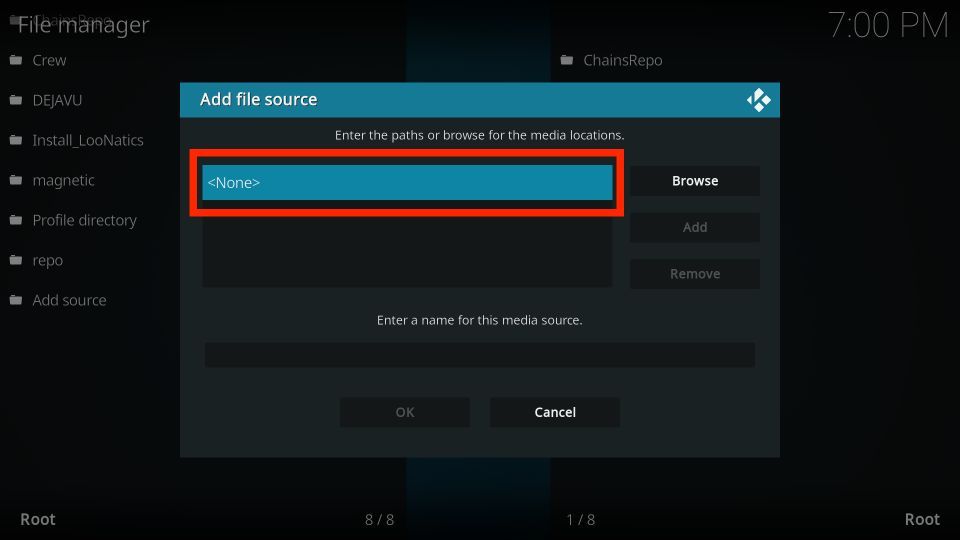 4. Type https://southpawlefty2468rocky.com/repo/ in the empty section and click on OK.
Disclaimer: FireStickHow does not own or host this URL. It is hosted by the developers of the Southpaw repository. FireStickHow doesn't have any affiliation with the developers.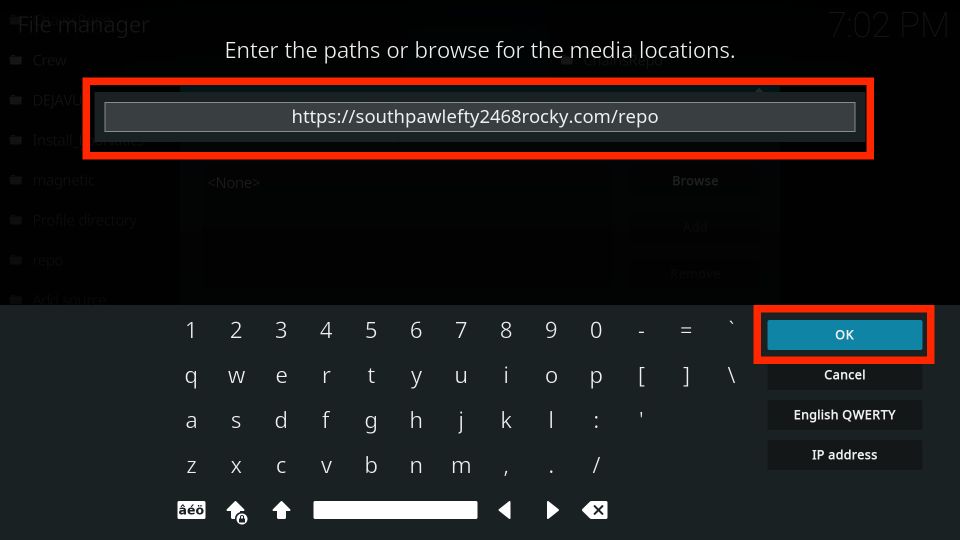 5. Choose the blank bottom section to enter a name.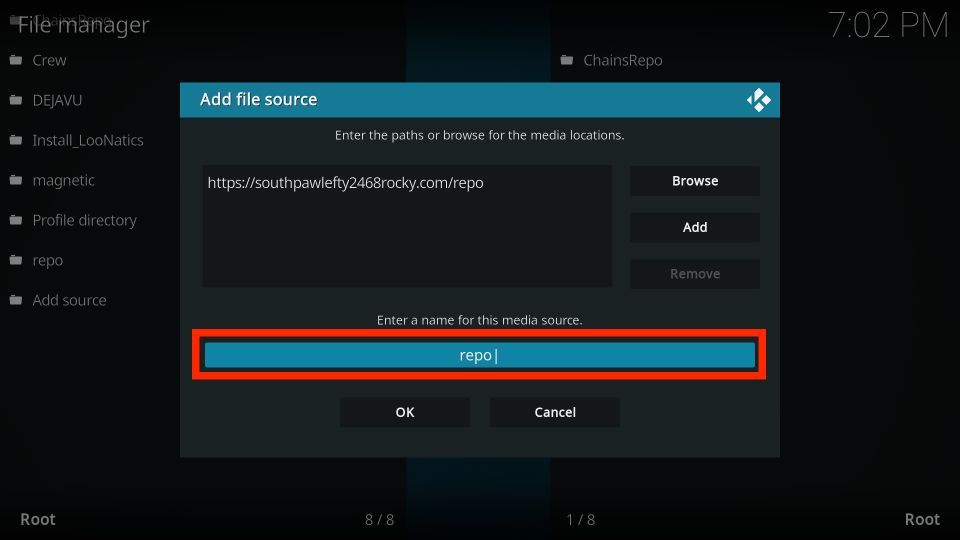 6. Enter Southpaw and hit OK.
Note: You may choose a different name.
7. Now, click OK to keep the SouthPaw source.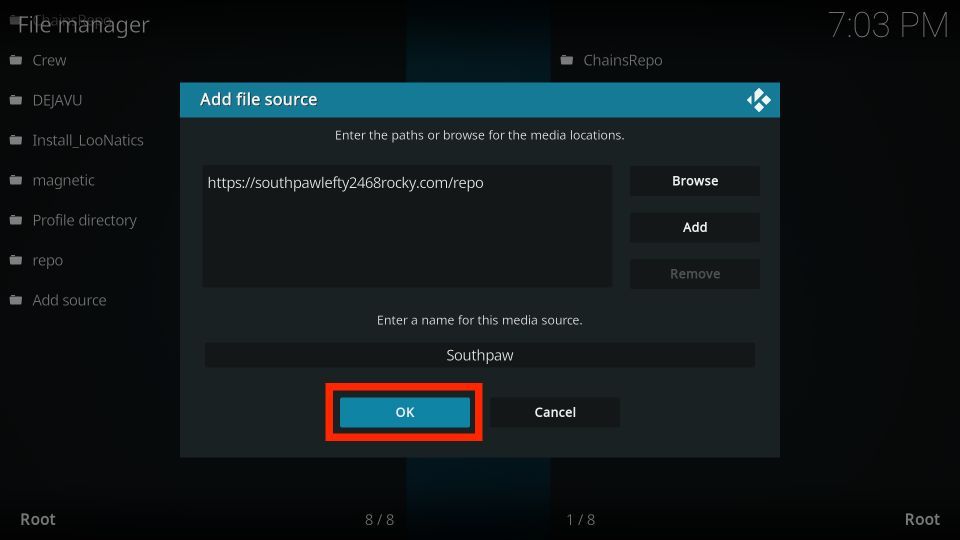 8. Return to Kodi Settings, and from the top row, select Add-ons.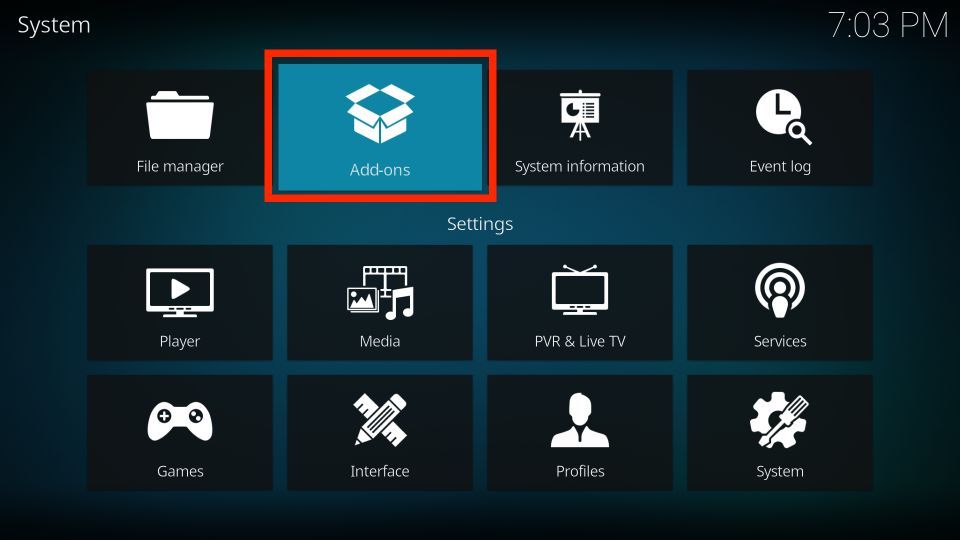 9. On the right side of the screen, click on Install from Zip File.
Note: A window will appear on Kodi 19 Matrix. Click on Yes.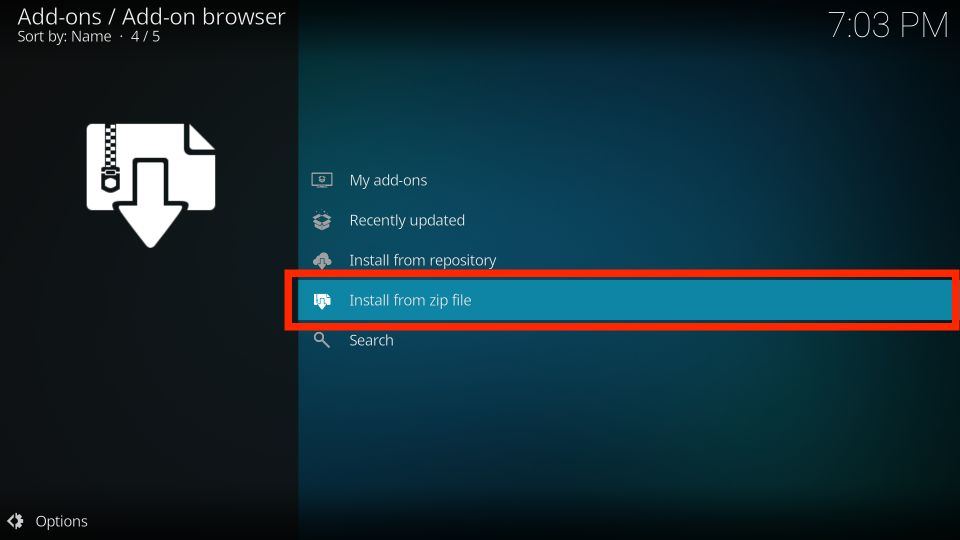 10. In the Install from Zip file pop-up, select Southpaw. Or the source name you added earlier.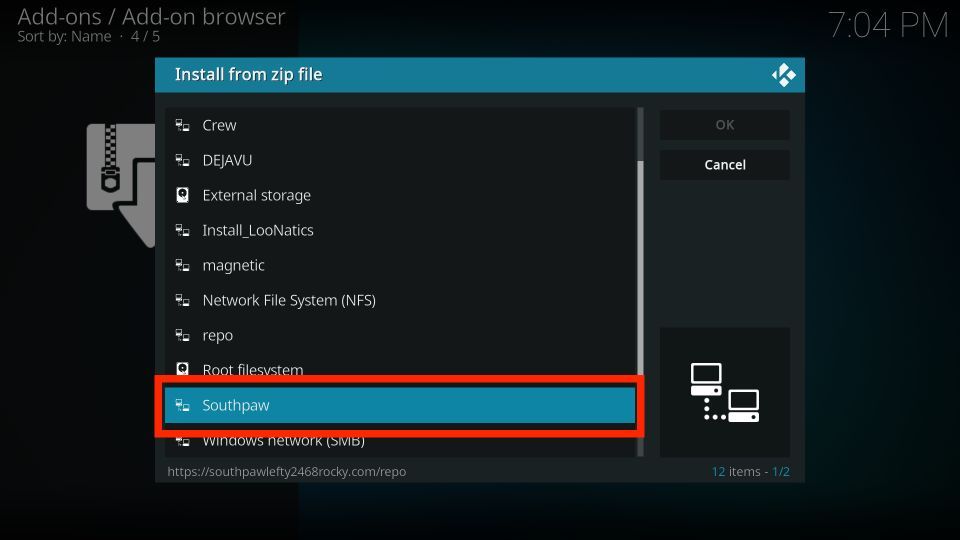 11. From the options, select repository.southpaw-x.x.x.zip.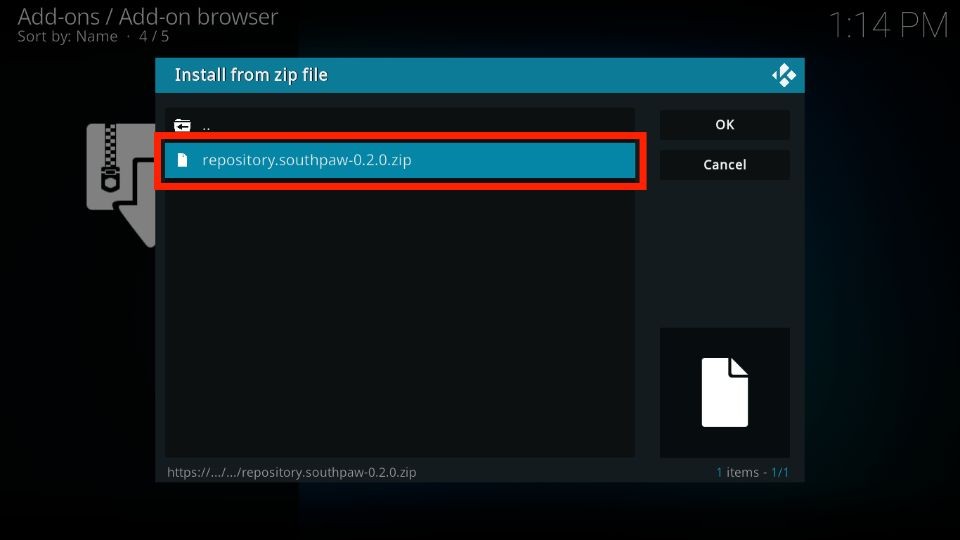 12. The download will be in progress. Once installed, a notification will appear on the top right corner of the screen.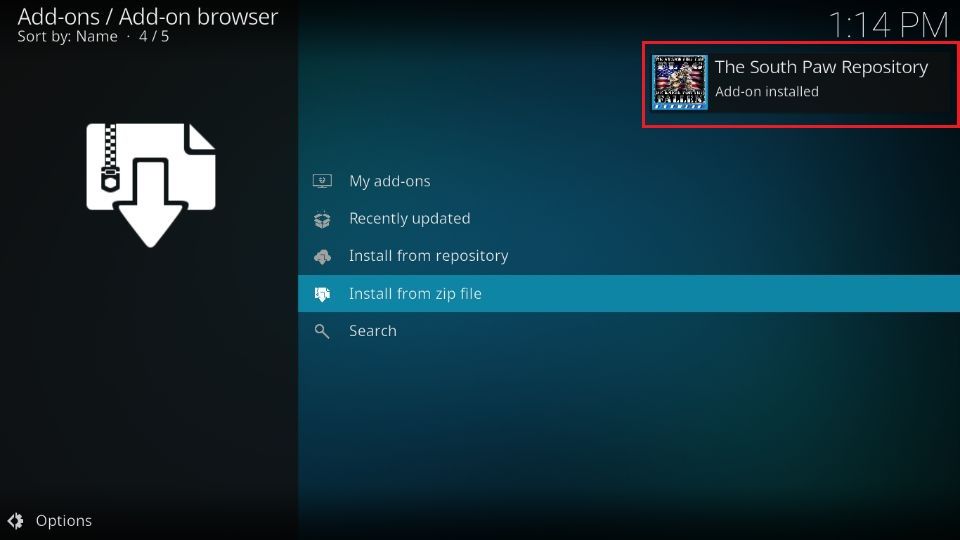 Part 3: Installing SealTeam6 Kodi Addon
Now, let's move on to the third part of installing SealTeam6 Kodi Addon.
1. Select Install from Repository.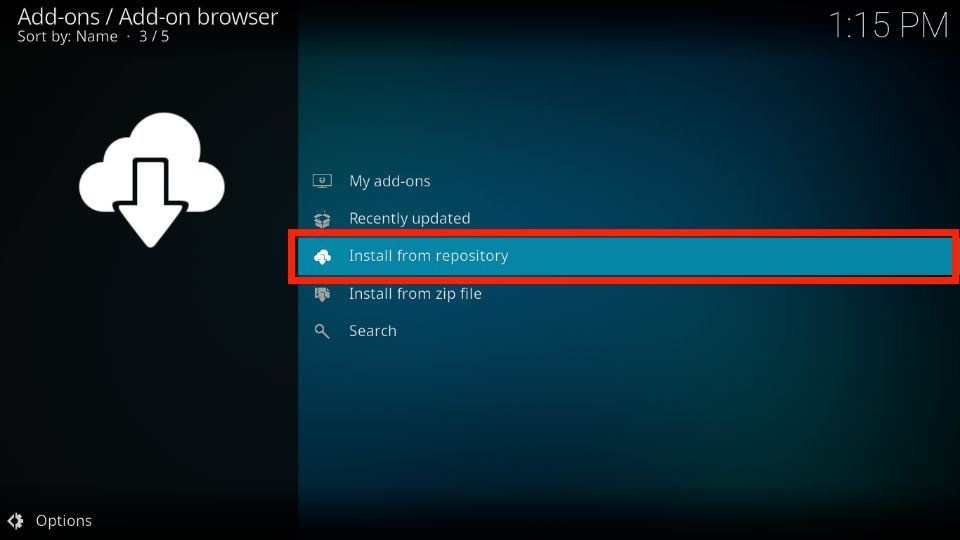 2. From the list of available options, click on The South Paw Repository.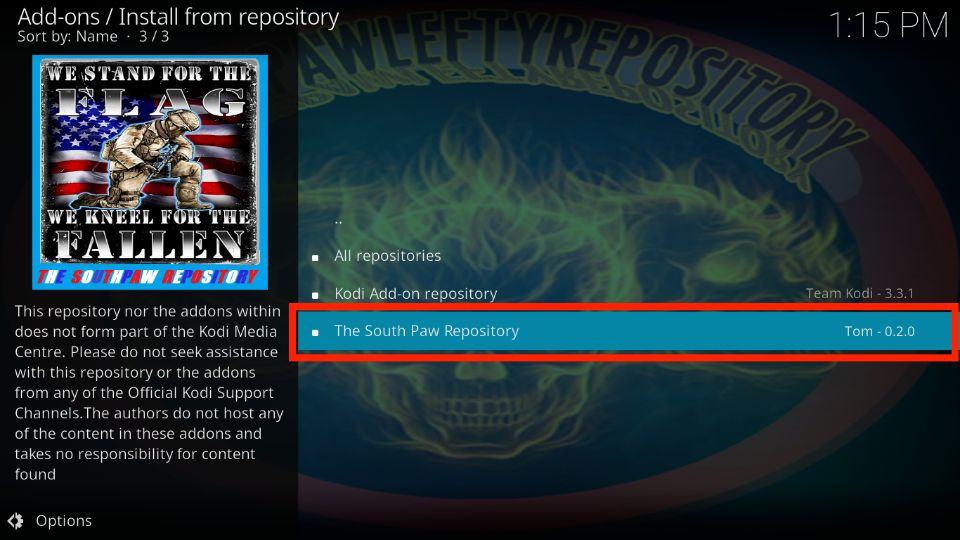 3. From the available options, click on Video Add-ons.
4. Click on Sealteam6.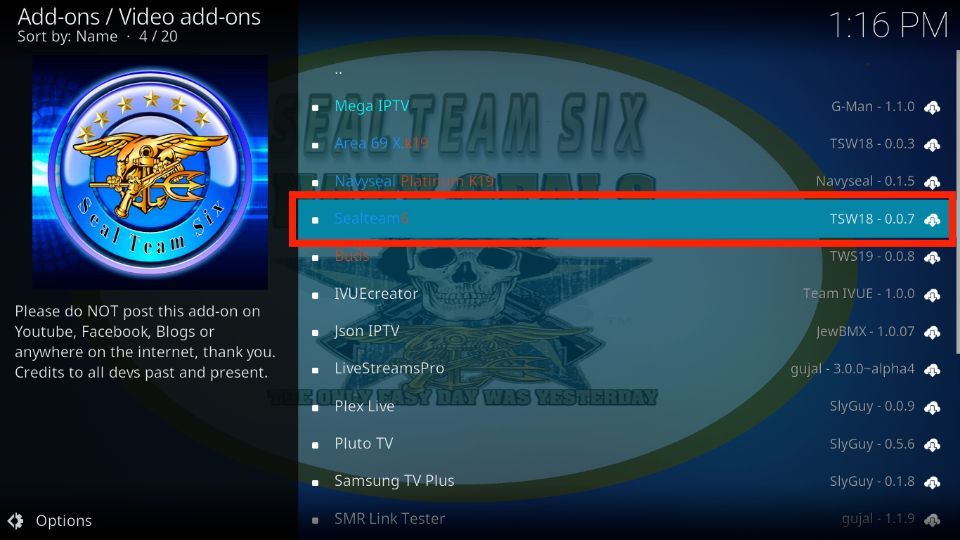 5. Click the Install button on the bottom right corner of the screen.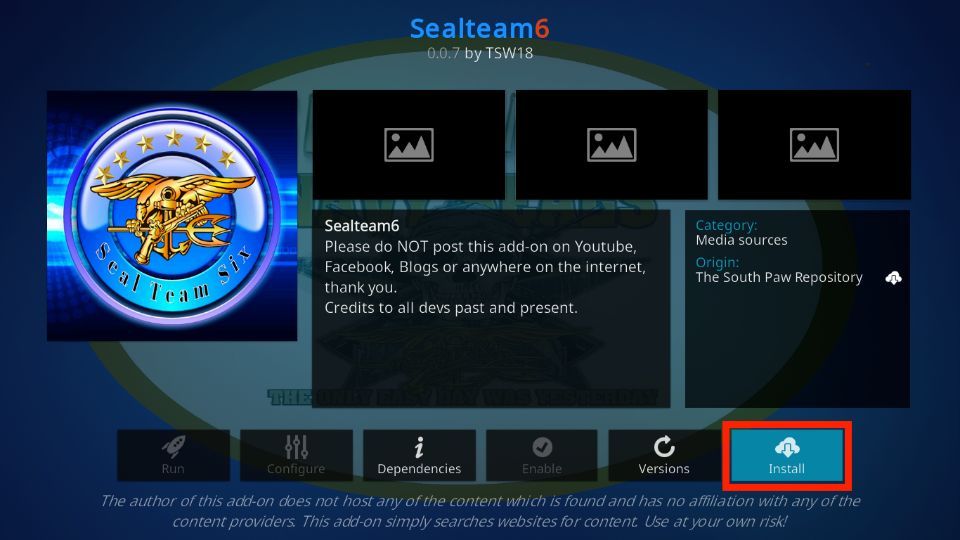 6. A confirmation message will appear saying The following Addons will be installed. Click on OK to proceed.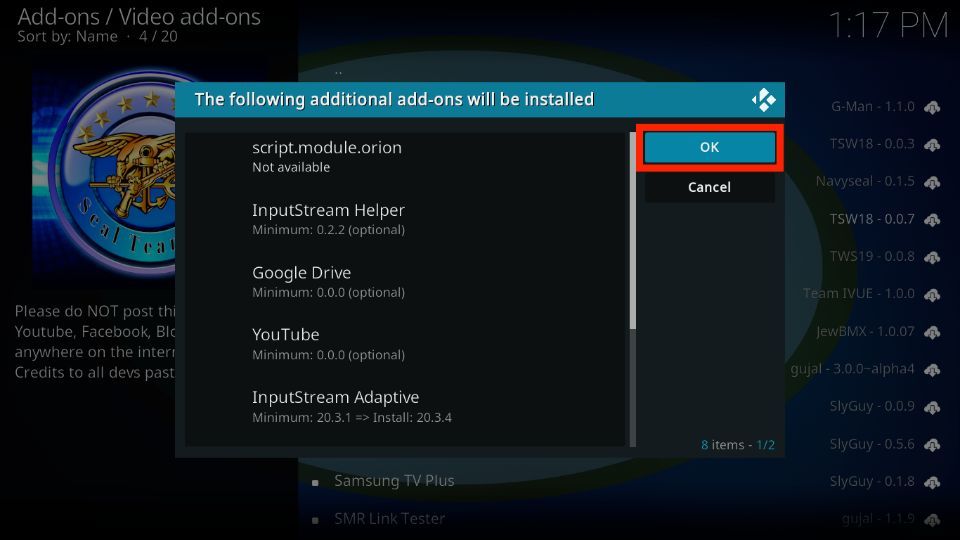 7. After a while, the download will be in progress. A notification will appear on the top right corner of the screen saying Sealteam6 Add-on Installed.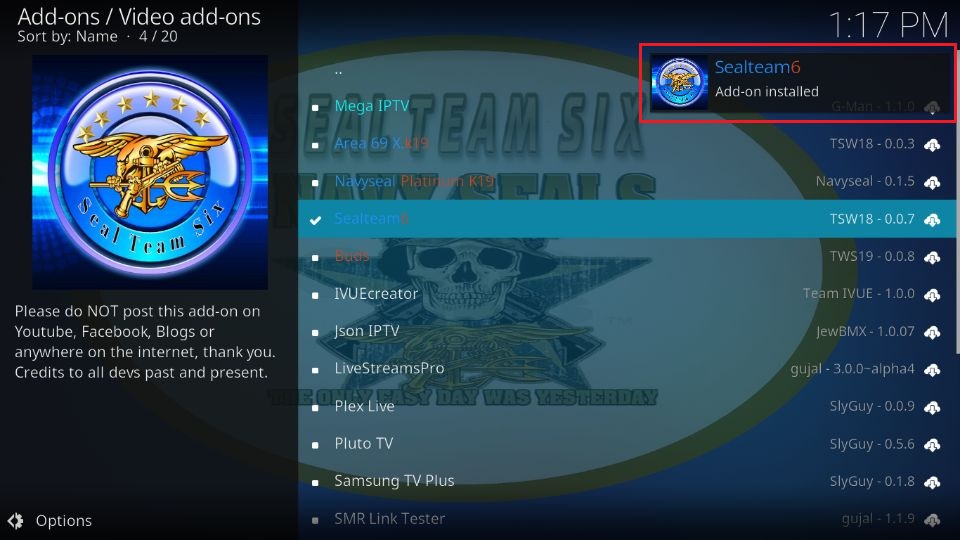 This is how you install the SealTeam6 Kodi addon.
Wait! It looks like you are all set to start watching your favorite content on Kodi. But have you protected your online identity yet? You are under constant surveillance by the Government and ISP. They use your IP address 3.17.249.235 to track you. Streaming free or copyrighted videos may get you into legal trouble.
Thankfully, you can use a VPN to easily protect your privacy and go invisible from your Government and ISP. I use and recommend ExpressVPN with Kodi.
ExpressVPN is the fastest, most secure, and streaming-friendly VPN. It is easy to install and set up on any Kodi device, including FireStick, Smartphones, PCs, and more.
ExpressVPN, offers an unconditional 30-day money-back guarantee. So, if you do not like the service (I don't see why), you can get a full refund within 30 days.
Please remember that we encourage you to use a VPN to maintain your privacy. However, we do not condone breaking copyright laws.
Before you start using Kodi for streaming, here is how you can protect yourself with ExpressVPN:
Step 1: Sign up for ExpressVPN Here
Step 2: Download ExpressVPN on your device by clicking HERE
Step 3: Open the ExpressVPN app on your device. Sign in with your account. Click the connect/power button to connect to the VPN

Great! You have successfully secured yourself with the best Kodi VPN.
How to Use SealTeam6 Kodi Addon
It is not enough to install the SealTeam6 Kodi Addon. I have detailed the steps below for you to make the most of your viewing experience with the SealTeam6 Addon.
To open SealTeam6, go to the Kodi home. And select Add-ons.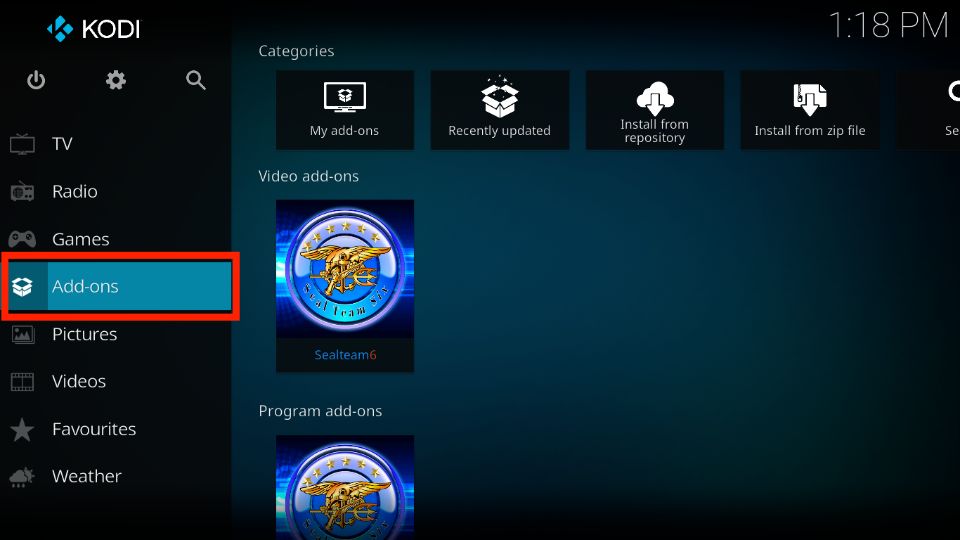 From Video Add-ons, open SealTeam6.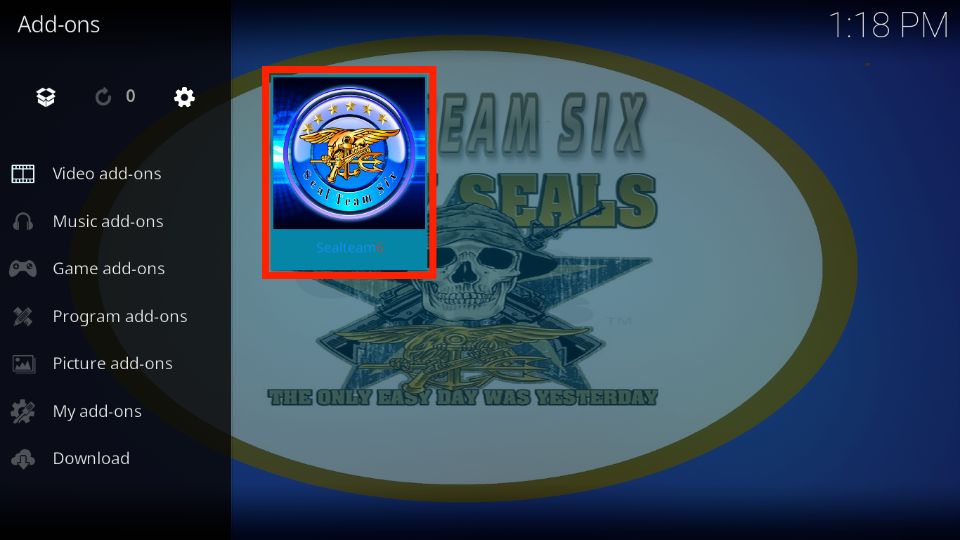 Welcome to SealTeam6! This addon features nine sections.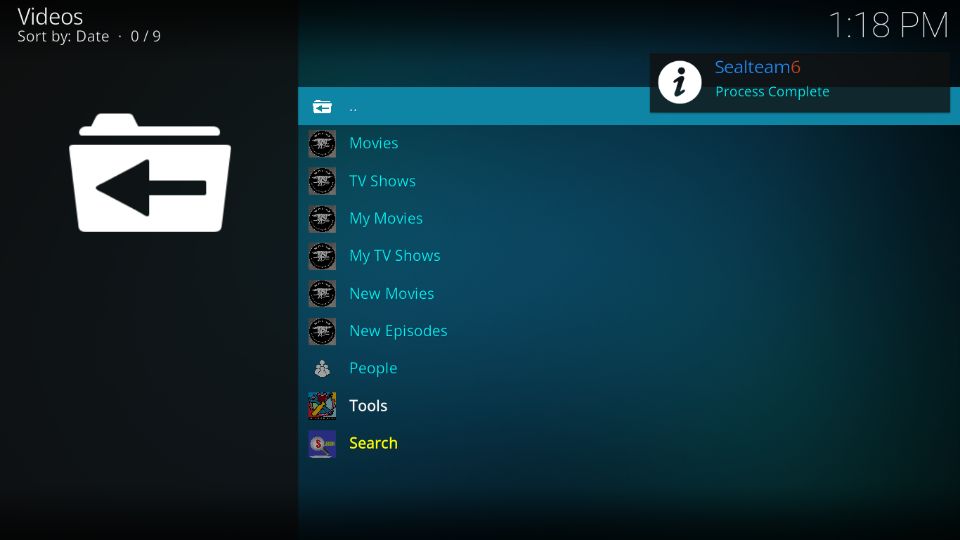 Firstly, let's open Movies.
The Movies section has many sub-categories like Genres, Year, Decade, Most Popular, and more. Also, it contains its own Search section.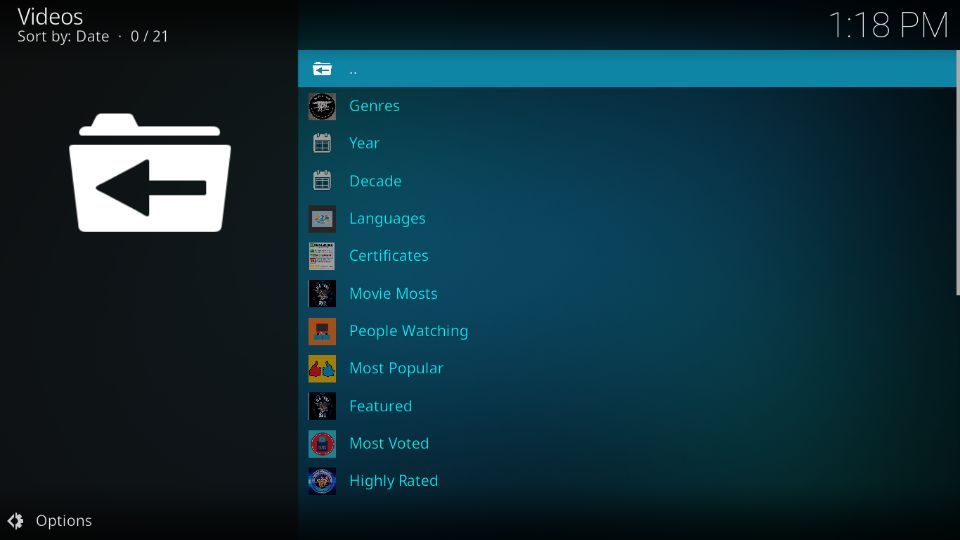 The following section is TV Shows.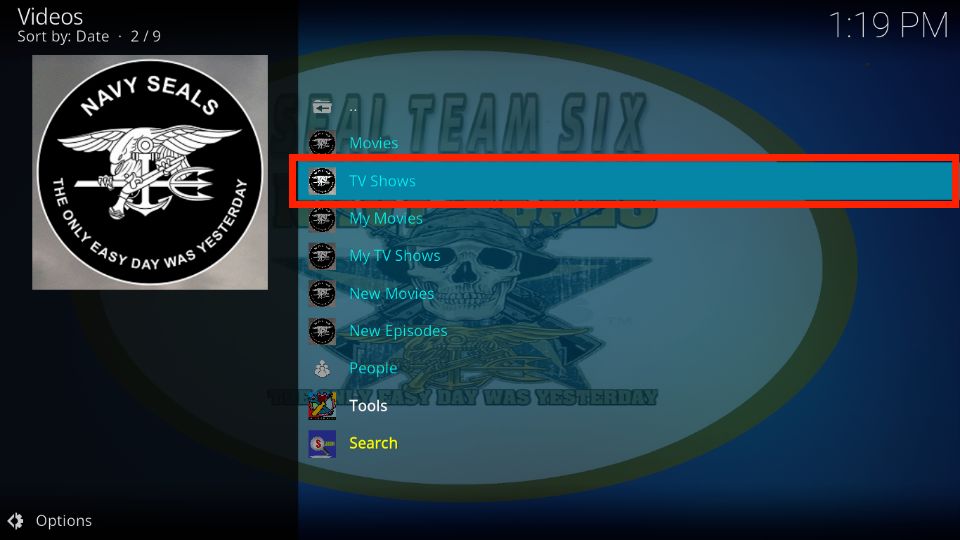 The TV Shows section also has sub-categories like Airing Today, Most Popular, New Episodes, and its Search function.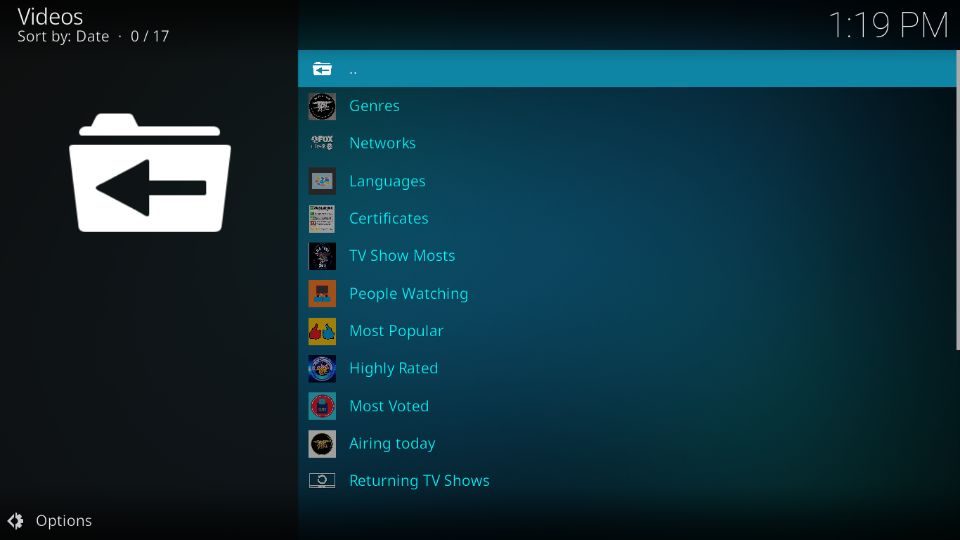 The SealTeam6 has a master Search section.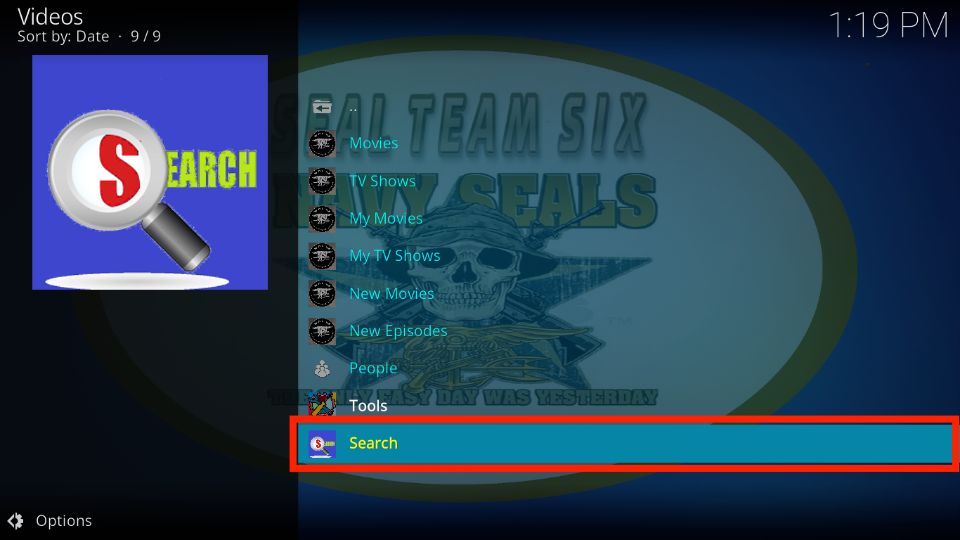 This section lets you search for Movies, TV Shows, and People.
Steps to Connect Real Debrid with the SealTeam6 Kodi Addon
Real Debrid is a paid subscription service that allows you to access premium links from its multiple supported hosts. You must create an official account and pay the subscription charges before using it with any Kodi Addon.
Once you have the Real Debrid subscription plan, use the following steps to integrate it with SealTeam6:
1. Click on Tools.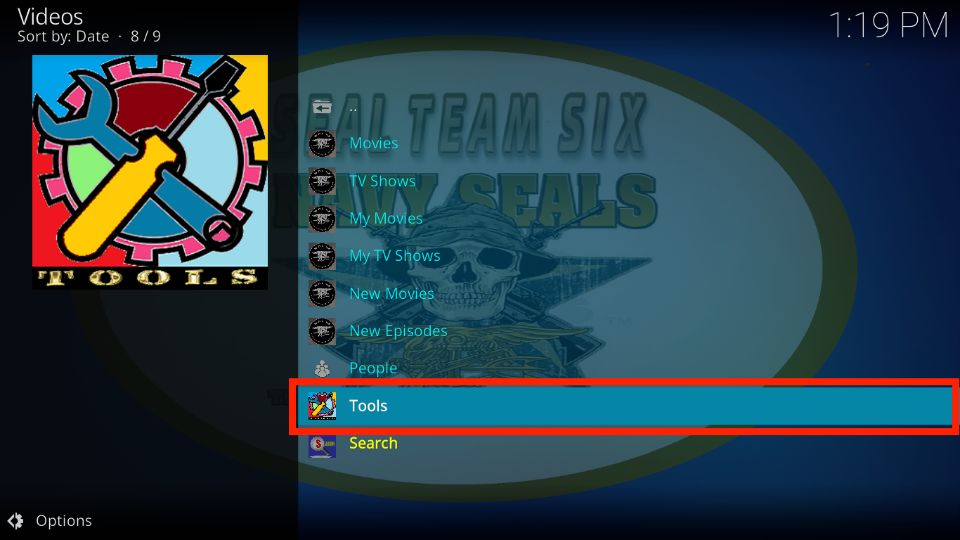 2. Open ResolveURL: Settings.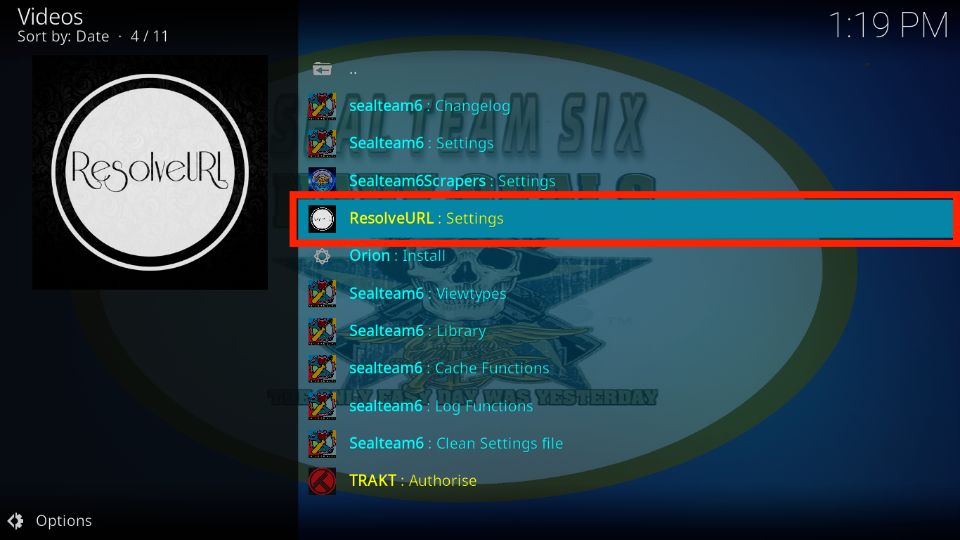 3. From the Settings: Resolve URL window, click on the Universal Resolvers 2 tab.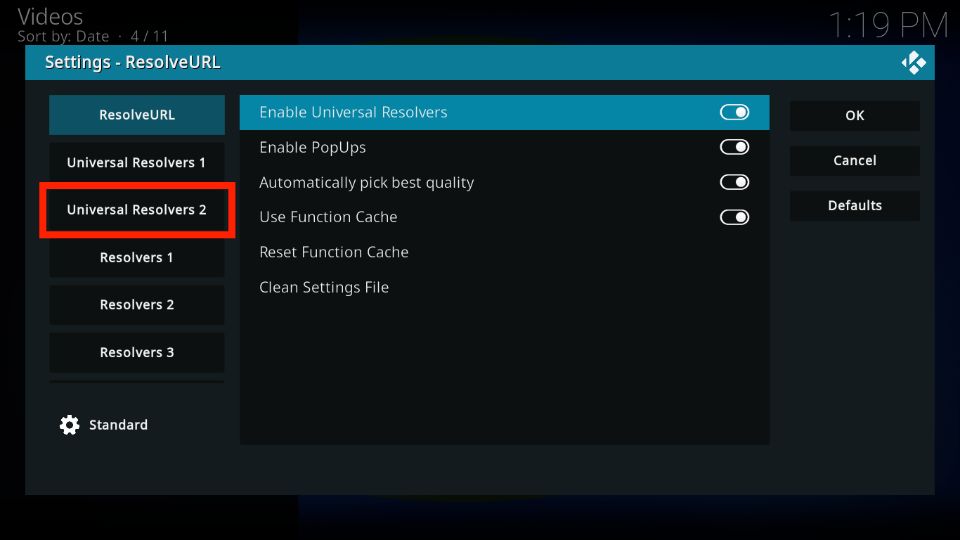 4. Open (Re)Authorise my Account under Real-Debrid on your right.
5. An authentication code will appear on your screen. It will remain valid for around 900 seconds.
Go to another device like a smartphone and visit https://real-debrid.com/device. Then, type in the code from the Kodi device and click Continue.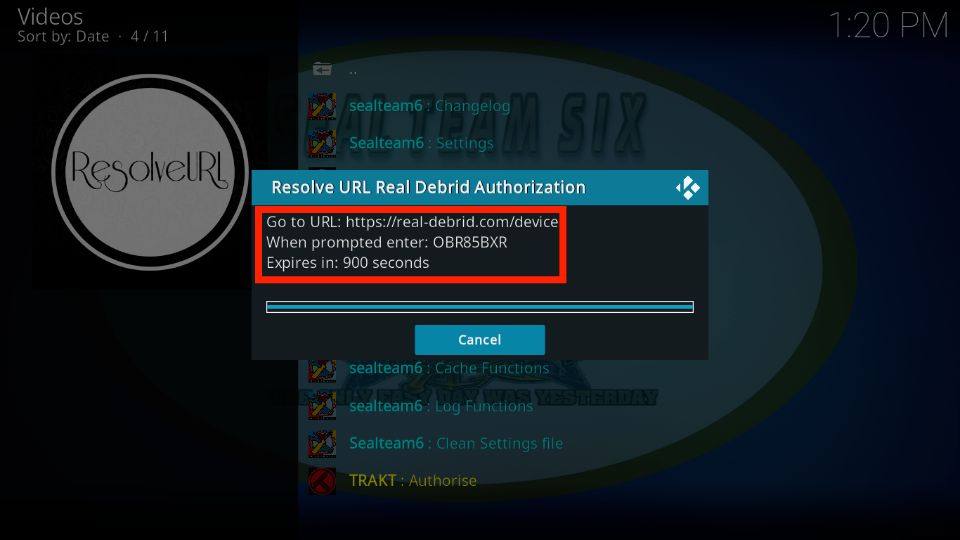 6. The following notification will appear. Your Kodi account has been integrated with your Real Debrid subscription service.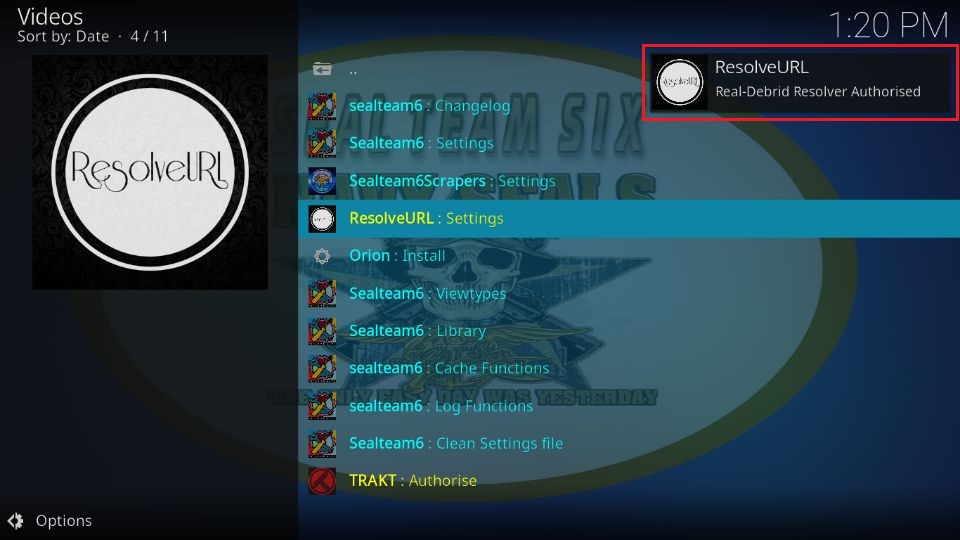 Integrating Trakt with the SealTeam6 Kodi Addon
Trakt is a platform that allows you to keep a history of all the TV shows, movies, and episodes you have watched on any Kodi-compatible device. First, however, you must integrate your Trakt account with your Kodi.
If you do not have a Trakt account, visit its official website. Then, create an account with your email address, set a password, and enter your personal information. Trakt is not a paid service, so you do not have to pay anything.
1. In the SealTeam 6 main menu, go to the Tools section.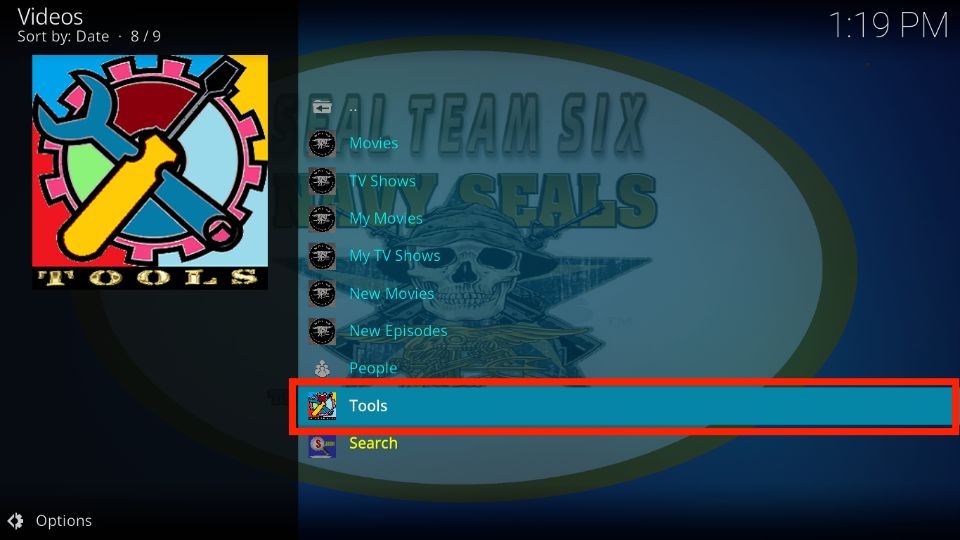 2. Scroll until you reach Trakt: Authorise.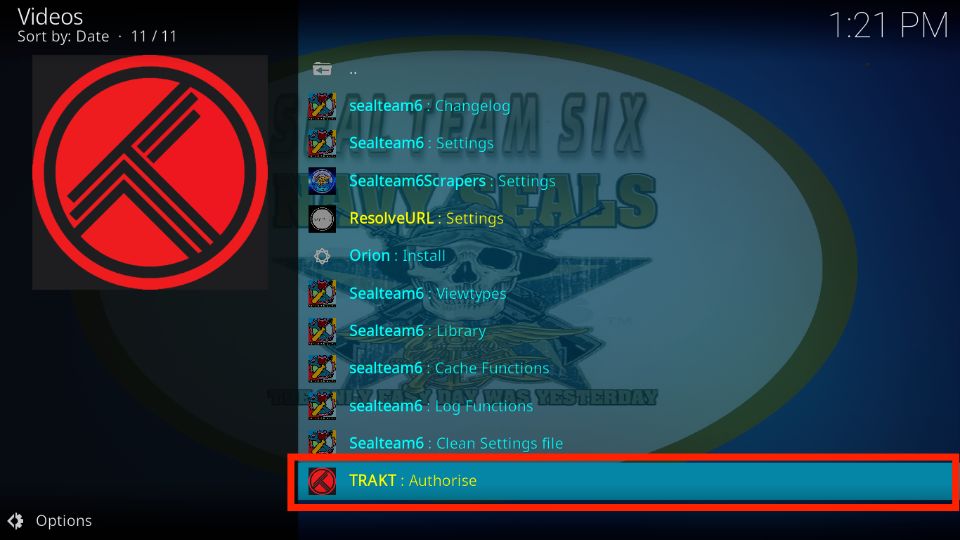 3. A pop-up window will appear with a code and URL.
Shift to another device like your PC and go to https://trakt.tv/activate on a web browser. Next, type in the code that you were provided on Kodi. After that, click on Continue. Then, use on-screen instructions to finish the Trakt setup.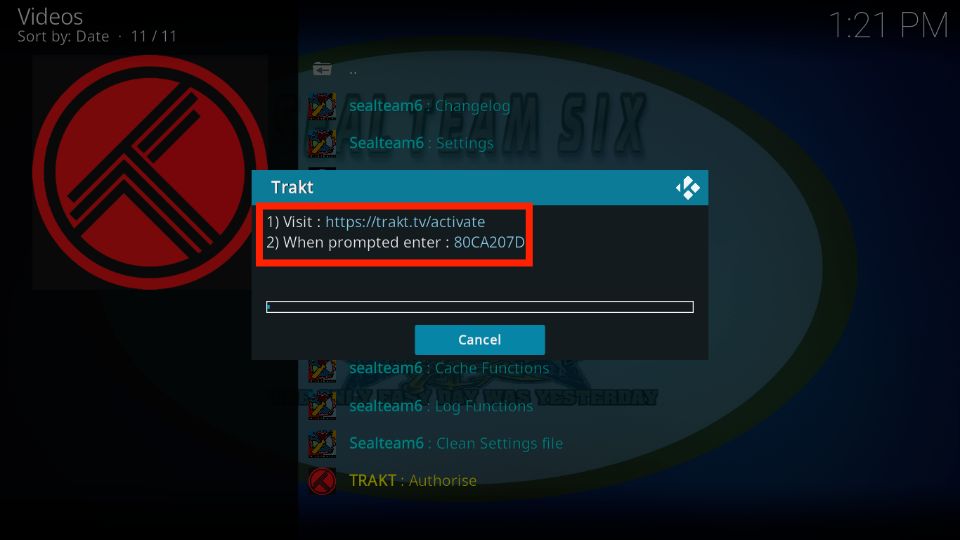 4. Once done, Kodi will take you to the Trakt tab. Here, your Trakt username and other info and options will be available.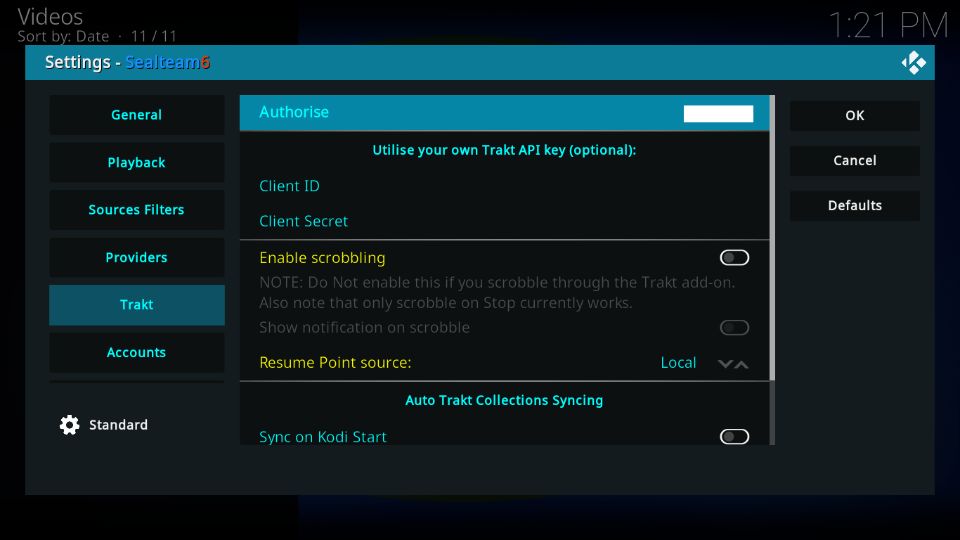 Signing Off
SealTeam6 is entirely free. This Addon offers streams in 4K, 1080P, and 720P. Couple it with Real Debrid, and your streaming quality will improve significantly. With a user-friendly interface that allows you to flip through various categories of content and an additional range of customization options, the SealTeam6 Kodi Addon is one of the best video addons to stream content online. Use our guide to learn how to install the SealTeam6 Kodi addon, its features, and more.
Related: