This article will guide you to install the Descent Kodi addon. The installation works on all Kodi 18-compatible devices, including FireStick, Android TV, Windows, iOS, Mac, Android, and others. 
What Is Descent Kodi Addon?
The Descent is a Kodi addon offering a mix of on-demand content and Live TV streaming. You will find a vast library of Movies and Shows alongside the IPTV feature. Descent is part of the Cy4Root repository.
Descent addon uses advanced scraping techniques for the best streaming links. Furthermore, the addon supports Real Debrid integration. The integration gives access to high-quality links.
You can also sync your streaming activities on Descent with Trakt integration. As a result, Descent is one of the best choices for cord-cutters.
Advanced Descent users can fine-tune scraper settings for a better viewing experience. I was surprised to find many popular cable TV channels for free.
Descent is definitely one of the best addons to look at for Kodi 18.
Attention KODI Users:
 Read before you continue
FireStickHow.com does not guarantee the legality, authenticity, or safety of any streaming services, addons, or builds discussed on the website.
I highly recommend you use a tested and trusted Kodi VPN to protect your online identity while using free or low-cost third-party streaming services. A secure VPN will mask your IP address with an encrypted connection and keep you 100% safe from all types of surveillance by your Government, ISP, and even hackers.
Your IP 74.12.12.12 is exposed right now.
I personally use ExpressVPN and recommend it as the best Kodi VPN. ExpressVPN is exceptionally fast and protects your streaming activities with military-grade encryption. It also maintains a strict zero-log policy.
ExpressVPN offers an unconditional 30-day money-return guarantee as well.
Click HERE to save 49% on ExpressVPN and enjoy 3-months of additional coverage.
Is Descent Kodi Addon Safe?
Descent is not part of the official Kodi repository. This might raise some questions about its safety. Sometimes Kodi addons end up installing malware and stealing your data. To be safe, I have scanned the Cy4 repository on VirusTotal.
VirusTotal has scanned the repository with 93 security vendors. None of the security vendors has flagged Descent as malicious. In other words, the addon is safe and will not harm your device.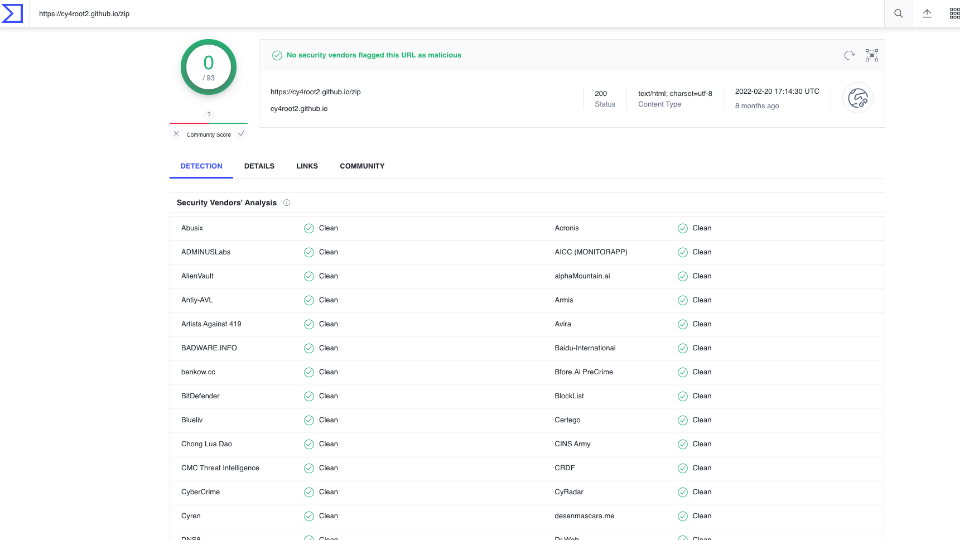 Is Descent Kodi Addon Legal?
Like others, Descent doesn't host its content. Instead, the addon sources best links for on-demand content. FireStickHow can't confirm whether the entire content is licensed or not. Typically, some of the videos are from the public domain. All said and done; I recommend using ExpressVPN to mask your online identity. You never know which videos are unlicensed. The VPN also comes in handy to access geo-blocked content.
Best Descent Kodi Addon Features
Following are some of the highlights of the Descent Kodi addon
Exhaustive collection of movies and TV Shows
Powerful search option.
Live TV section lets you stream cable TV channels.
Offers Real-Debrid and OneClick integration.
Supports popular VPN services like ExpressVPN.
How to Install Descent Kodi Addon
As mentioned earlier, Descent is not an official Kodi addon. So, before installing it, you will need to tweak some settings. Once done, you will be able to install addons from unknown sources. Next up, you need to download and install the Cy4 repository. Lastly, you need to install the Descent addon from the Cy4 repository.
Part 1: Enable Unknown sources
1. Open the application and select Kodi.
2. On the top-left-hand side, you will find the Settings option. It is in the form of a gear cog and below the Kodi logo. Click on Settings.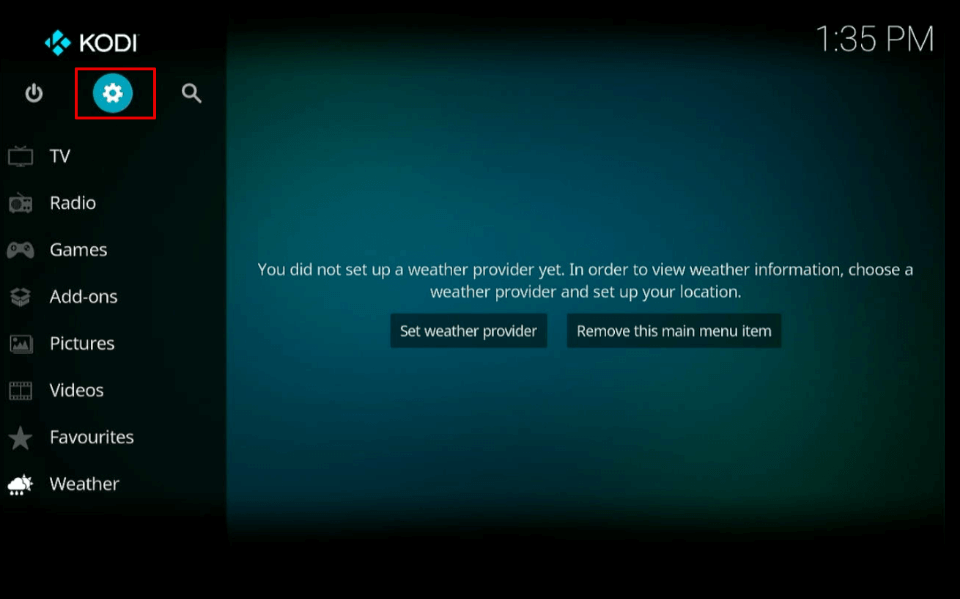 3. Once the settings menu is open, scroll to the bottom. Select System.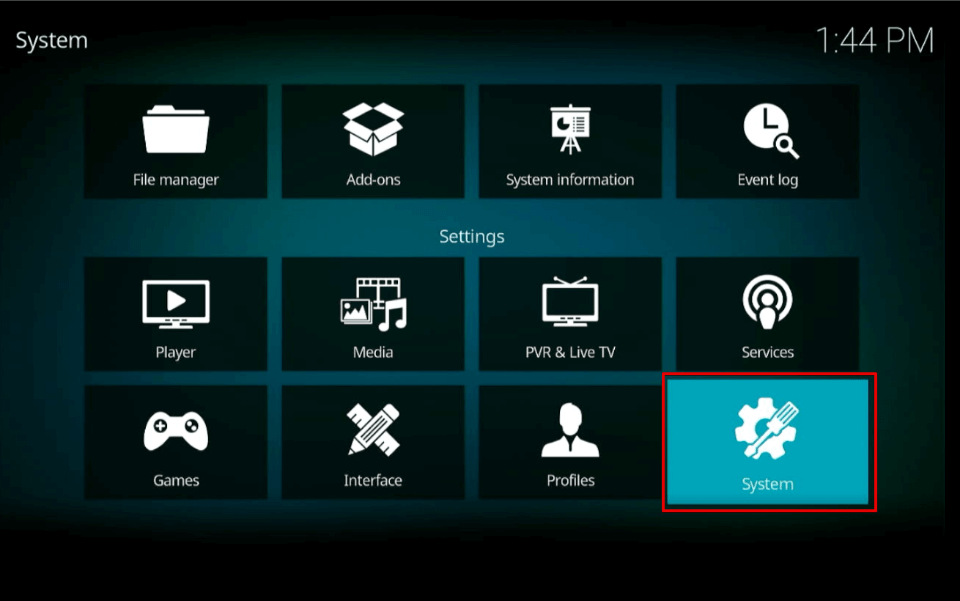 4. In the system menu, you will find a list of options on the left. At the bottom, you will find Add-ons. Click on it.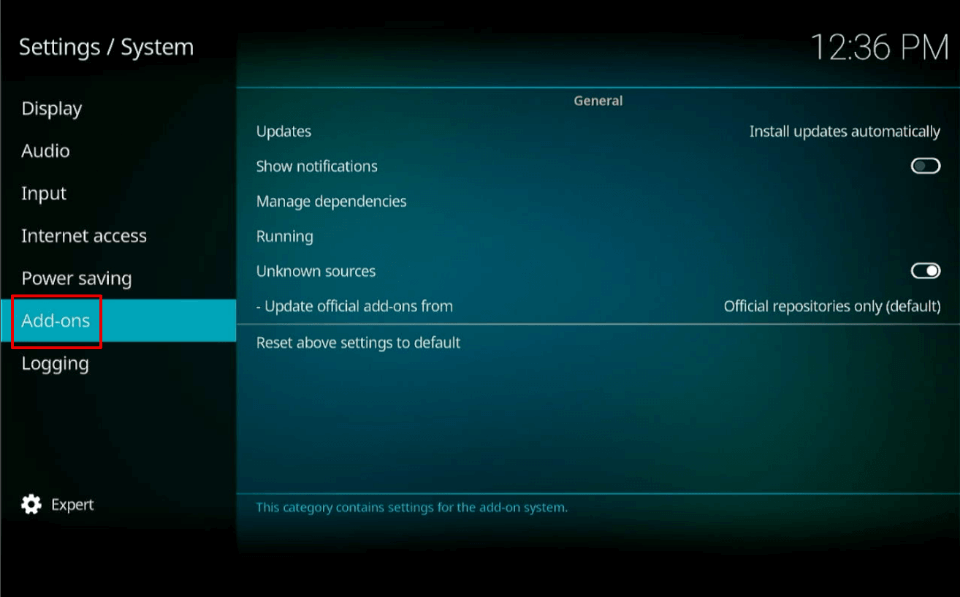 5. On the right side of the systems page, you will see the Unknown sources toggle. Select the toggle to enable it.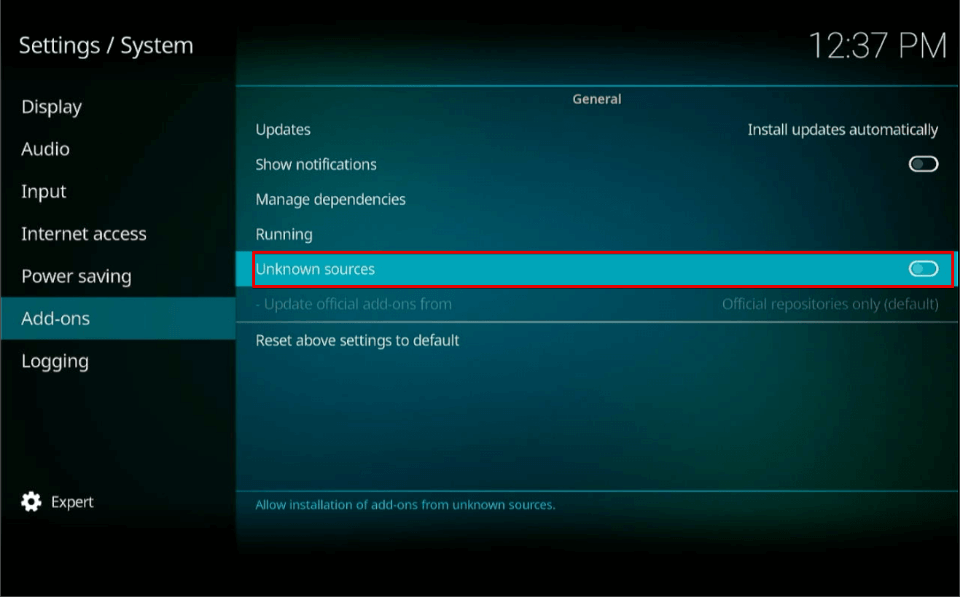 6. Kodi will now warn you about installing unverified addons. Don't worry; as we have already established, Descent is safe. Click Yes to proceed.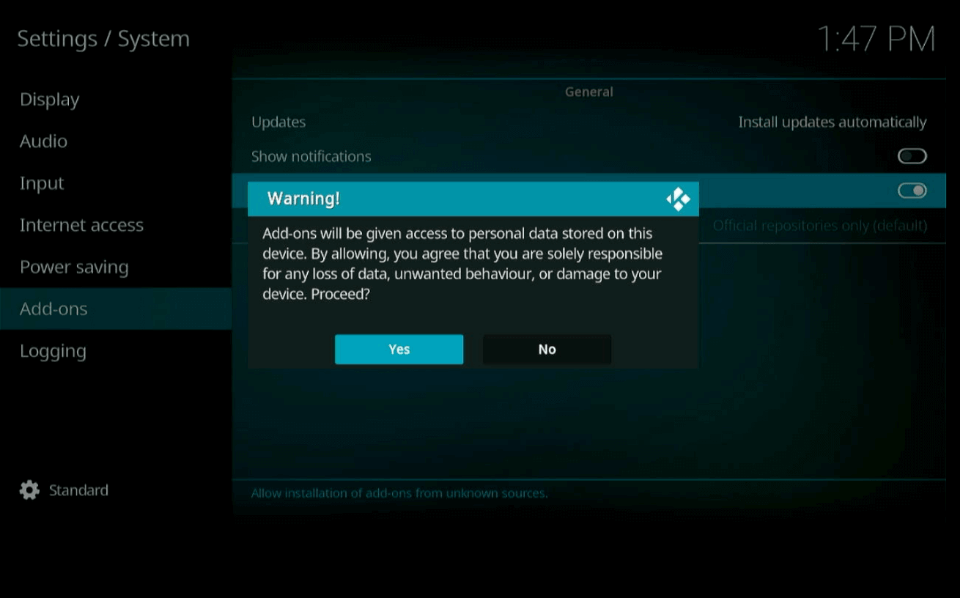 Congrats! You have successfully set Kodi to accept addons from unknown sources. Please note that this is a one-time setting. Next time you can directly download a third-party addon (considering you don't disable the toggle.)
Part 2- Install Repository
In this section, I will show how to install the Cy4 repository.
1. Open Kodi and once again select the Settings option.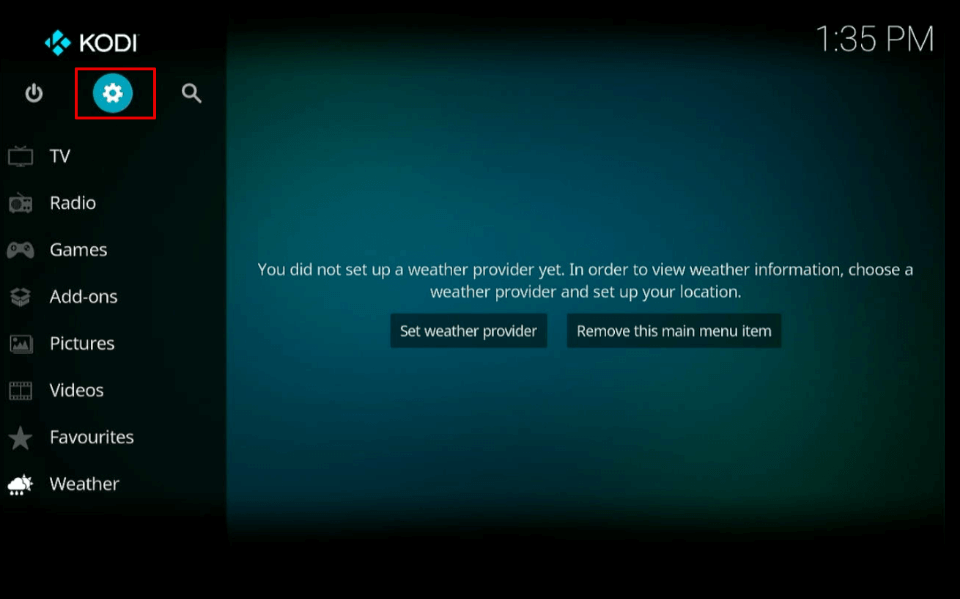 2. This time around, open File Manager from the System menu.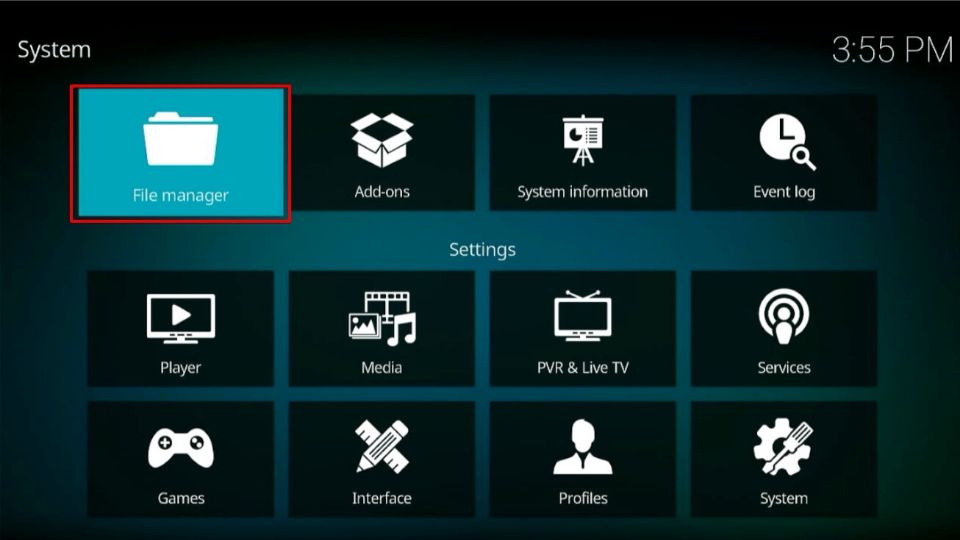 3. On the next window, you need to select Add source. Feel free to choose from either side.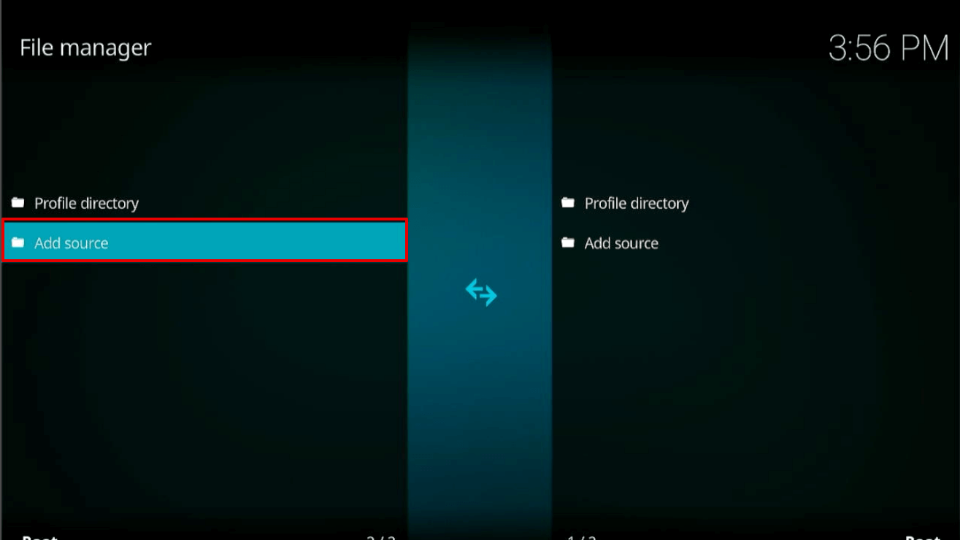 4. In the Add File Source video, click <None>.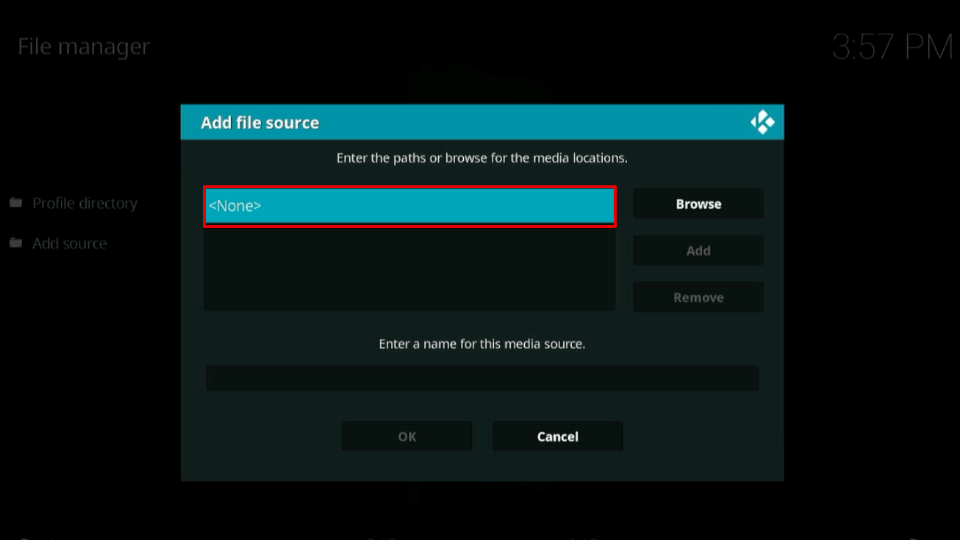 5. Now, you need to point Kodi toward the repository URL. Type the URL below in the dialogue box: https://cy4root2.github.io/zip
Be careful while entering the URL. Recheck once. Even the tiniest of mistakes will cause installation issues. Click OK.
Note: FireStickHow.com does not own this URL or the repository. This URL leads to the original source of the CY4 Repo.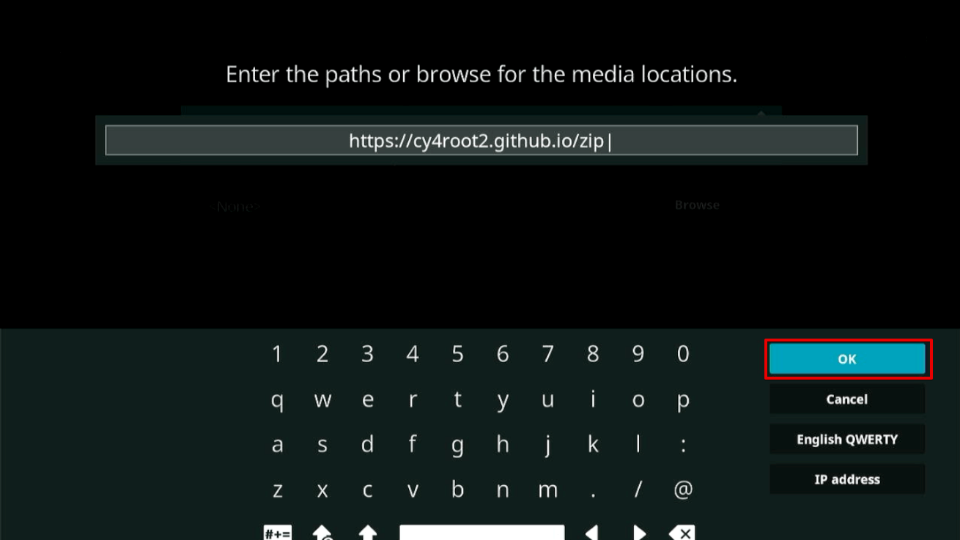 6. Now, you can rename the media file source. I have chosen cy4. Feel free to use any name. However, it would be best if you remembered the name for the upcoming installation steps. Click OK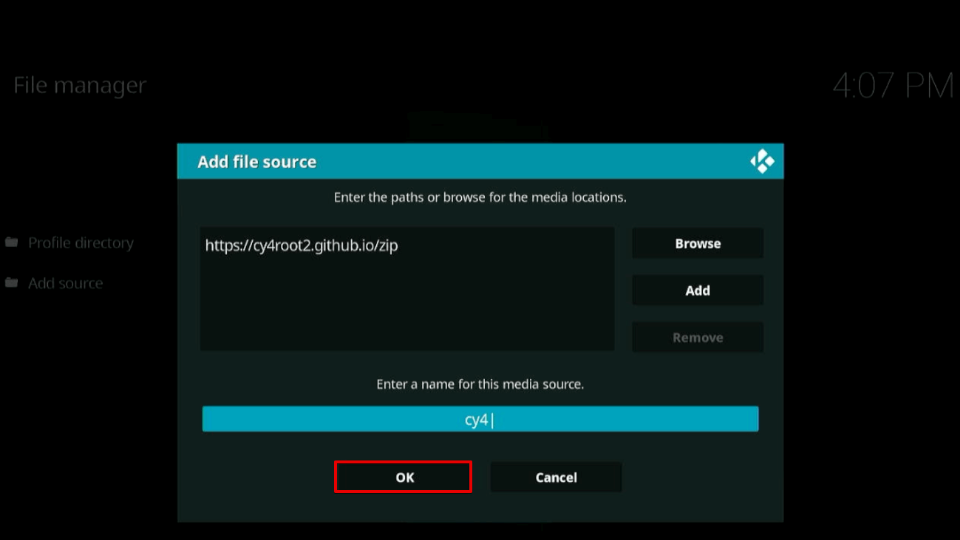 7. Go back to the settings menu. Select Add-ons.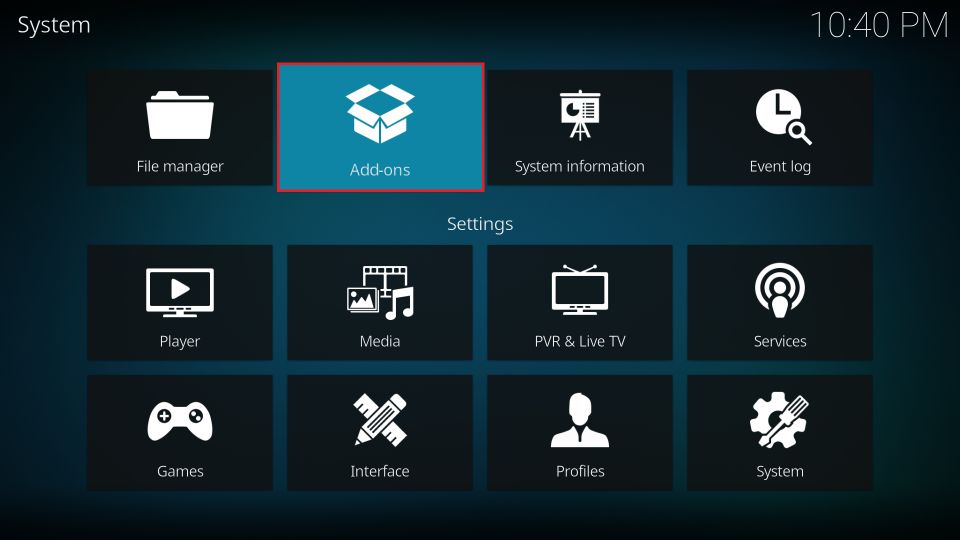 8. Select Install from zip file option.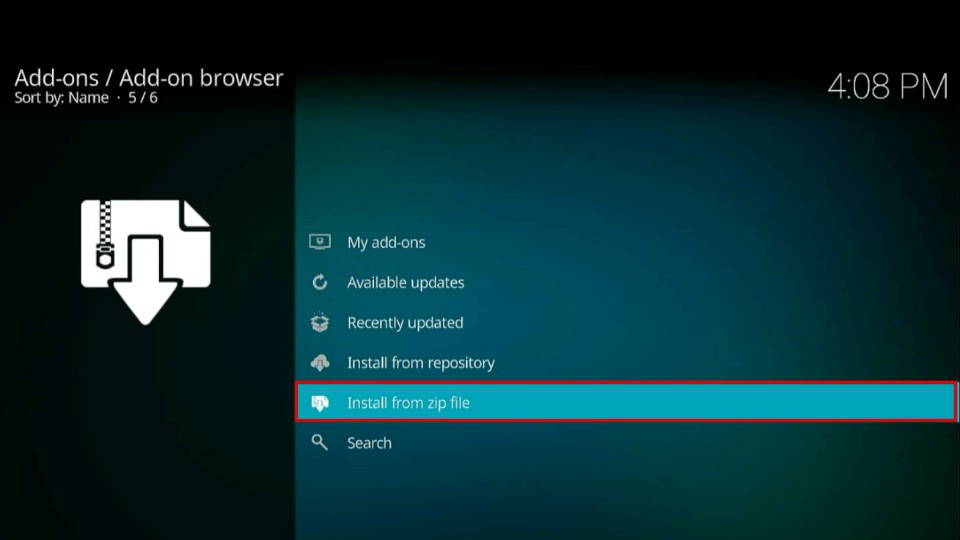 9. Locate and select the source name you had assigned in the previous steps. I am picking cy4.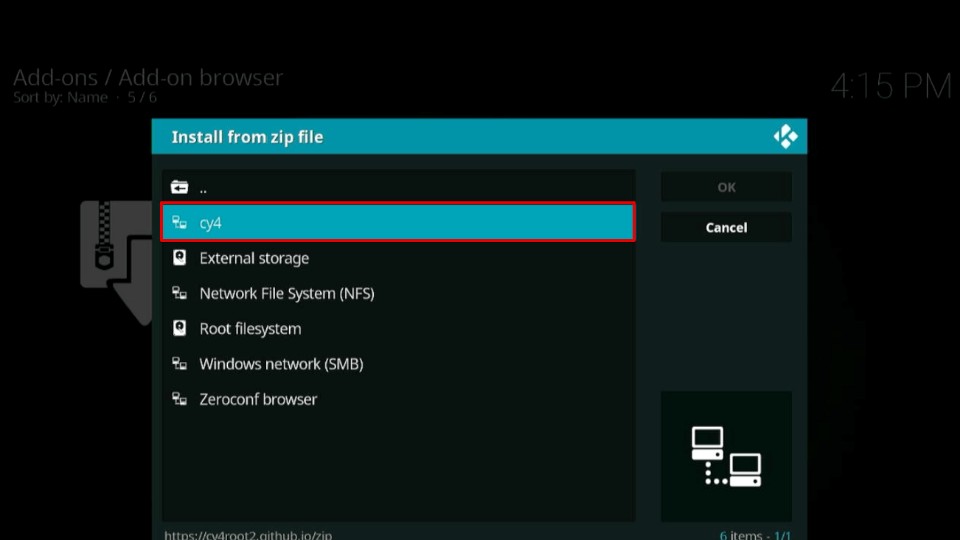 10. On the Next screen, you should see a zip file named repository.cy4root-master.zip. Click on it to install the repository.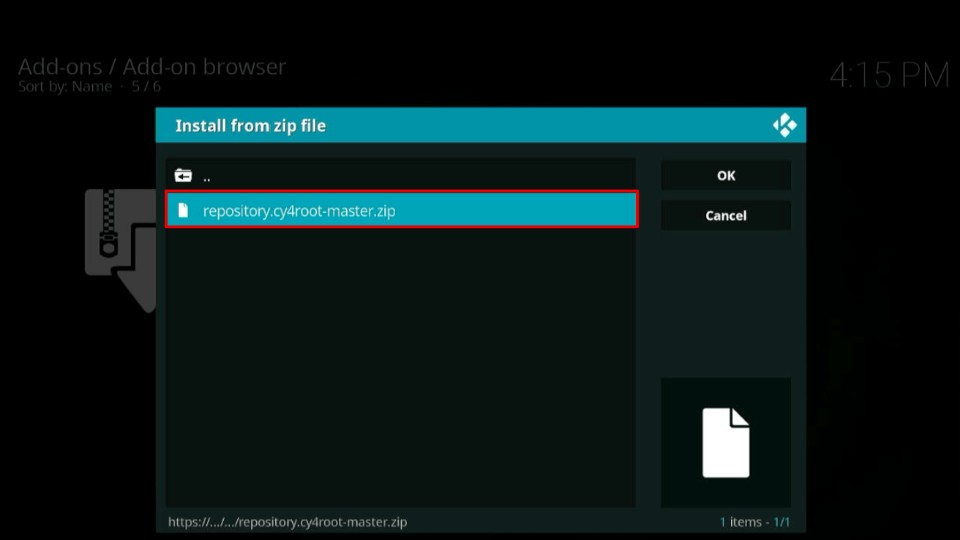 11. Installation process takes a few seconds. Once done, a notification will appear in the top right corner. You have successfully installed the cy4 repository. Remain on the same screen and follow the instructions detailed in the next part.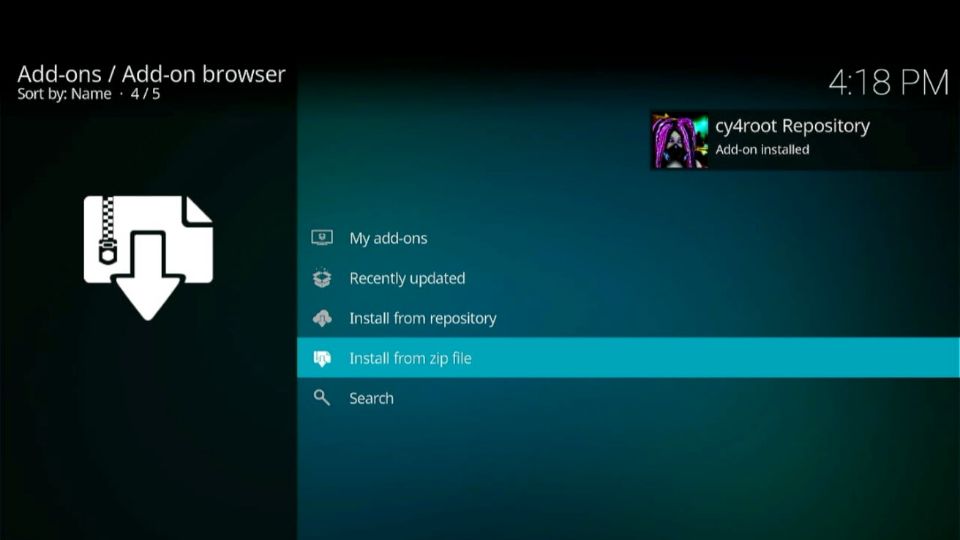 Part 3: How to Install the Descent Kodi Addon
Let's install the addon from the Cy4 Repository.
1. From the previous screen, select the Install from Repository option.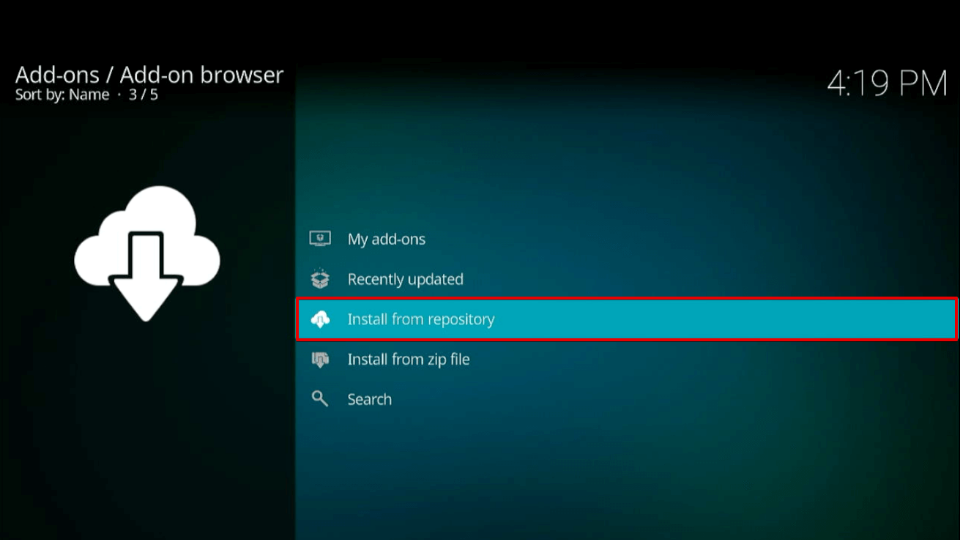 2. Scroll down and open the cy4root Repository.
3. Scroll down and select Descent from the addon list.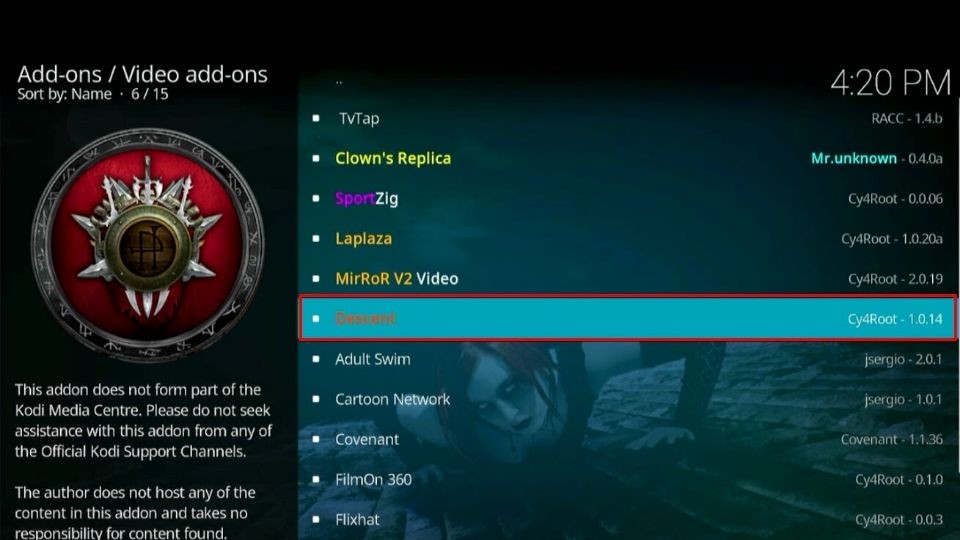 4. The descent listing page is now open. Click Install.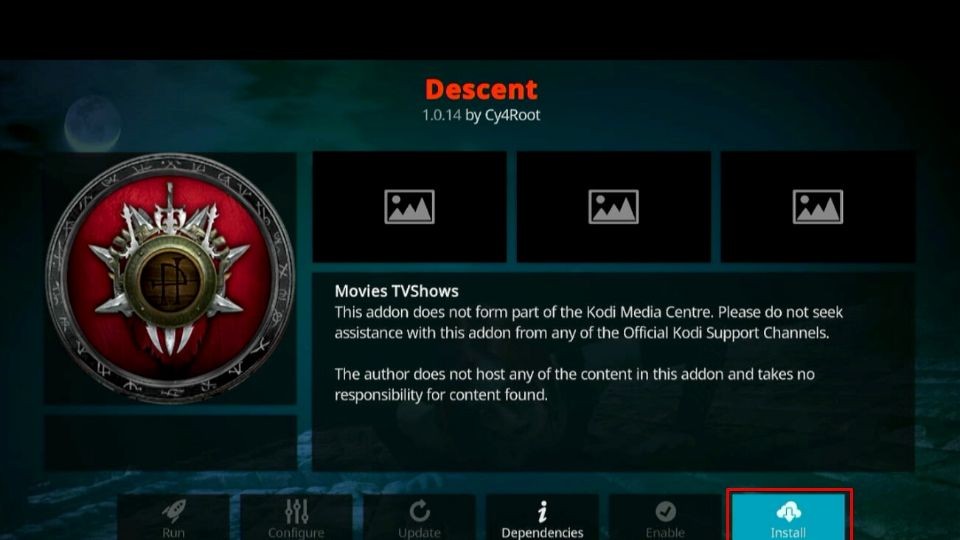 5. Kodi will display a popup. It lists all the additional add-ons that will be installed. Select OK to proceed with the installation.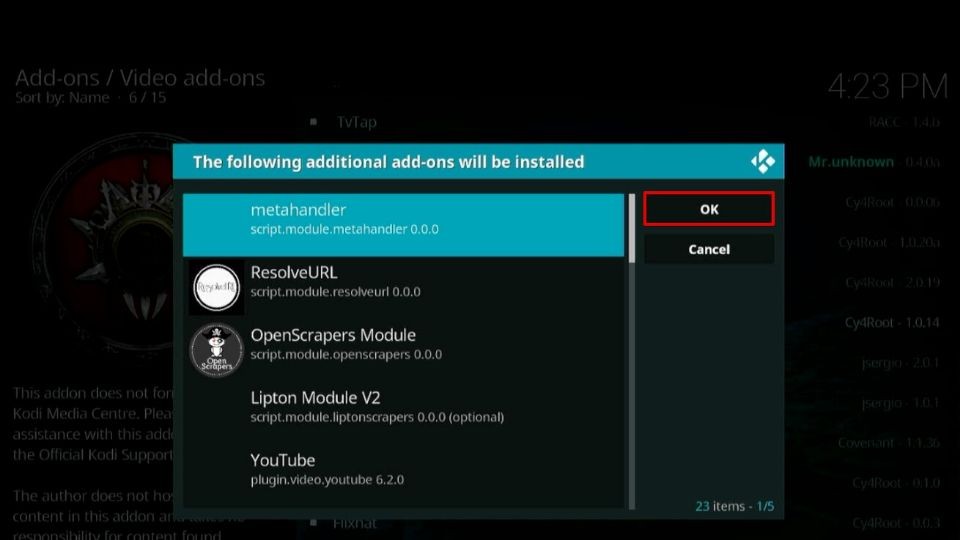 6. The installation process could take some time. Once done, you will see a notification in the top right corner.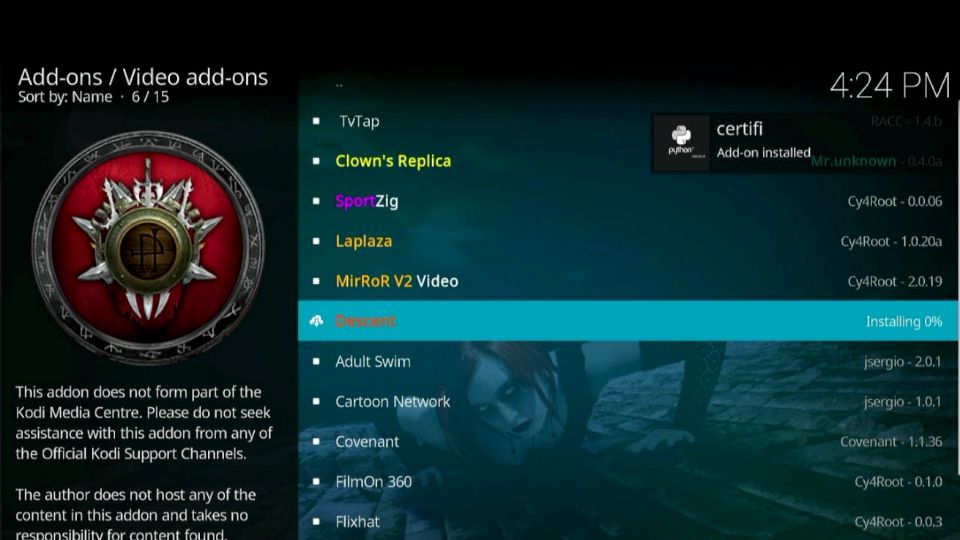 You have successfully installed Descent Kodi addon from the cy4 repository. In the upcoming section, I will explain how to use the Descent addon.
It looks like you are all set to start watching your favorite content. However, do not forget that all your streaming activities and online identity are unprotected and exposed to your Government and your ISP. In addition, streaming with third-party services may cause legal trouble.
Thankfully, you can easily protect yourself and go invisible from your Government and ISP by using a VPN. Whenever I stream with Kodi, I always connect to ExpressVPN and recommend the same to you.
ExpressVPN is the fastest and the most streaming-friendly VPN. It is also the most secure VPN.
With ExpressVPN, you get a 30-day money-back guarantee as well. So if you do not like the service (I don't see why), you will get a full refund within 30 days.
Please remember that we encourage you to use a VPN to maintain your privacy. We do not condone breaking copyright laws.
Before you start using Kodi for streaming, here is how you can protect yourself with ExpressVPN:
Step 1: Sign up for ExpressVPN Here
Step 2: Download ExpressVPN on your device by clicking HERE
Step 3: Open the ExpressVPN app on your device. Sign in with your account. Click the connect/power button to connect to the VPN

Great! You have successfully secured yourself with the best Kodi VPN.
How to Use the Descent Addon on Kodi
It is relatively easy to use the Descent addon. I will explain the best features and how to use the addon.
Open Descent
Follow the steps to open and access Descent.
1. Head back to the Kodi homepage. Select Add-ons from the left menu.
2. Highlight the Video add-ons menu. Please don't click on it.
3. Now, you should see the Descent add-on on the right side. If not, scroll sideways.
4. Click the icon to open Descent.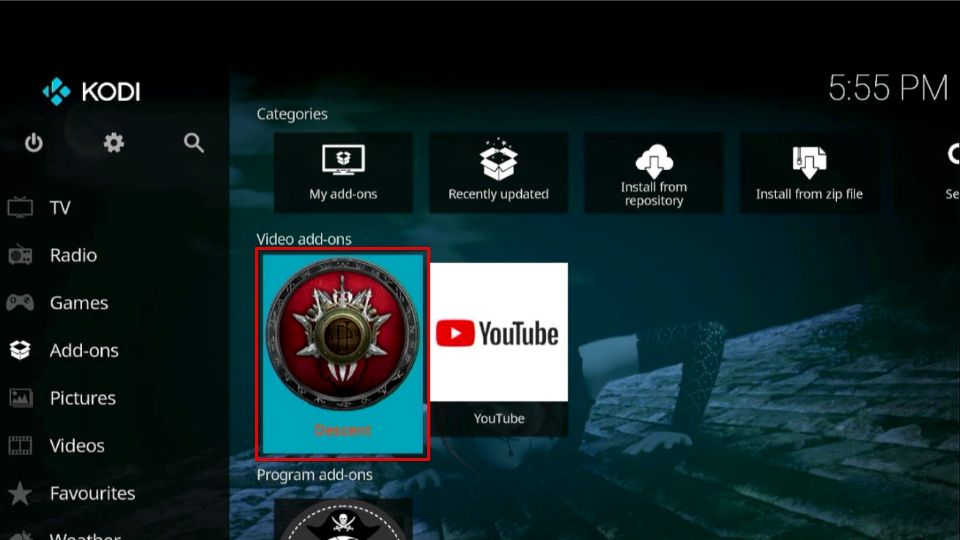 Watching Content on Descent
When you open Descent for the first time, you will see a changelog. It is also displayed after an update. Don't worry much about this. Dismiss the prompt.
Descent offers the following categories.
Movies
TV Shows

My Movies

My TV Shows

New Movies (IMDB)

New Episodes (Trackt)
Categories are in nested form. For instance, the movie category is further divided into subcategories like In Theatres, Now Playing, etc. A category named Circus Divas caught my eye. It is a special category with streaming features like Boxsets, Oneclick, IPTV, SportPlugins, Documentary, Radio, and more.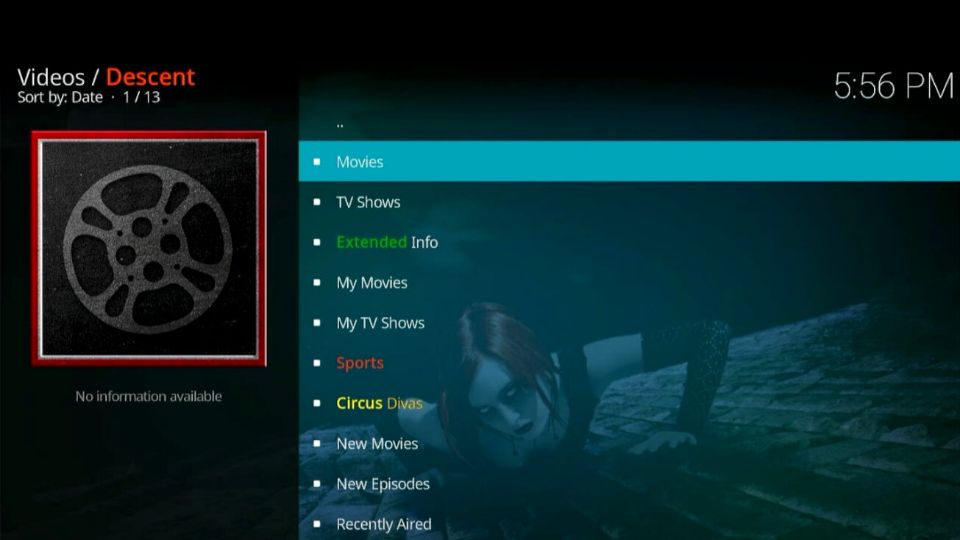 Check out the Circus Divas category for the best Live TV streaming options.
Integrate Real-Debrid
Real-Debrid plays an important role when it comes to quality links. I suggest integrating Descent with Real-Debrid for a better viewing experience. Also, some content mandatorily requires Real-Debrid. Follow the steps below to Authorize Real-Debrid.
1. Select Tools from the Descent main menu.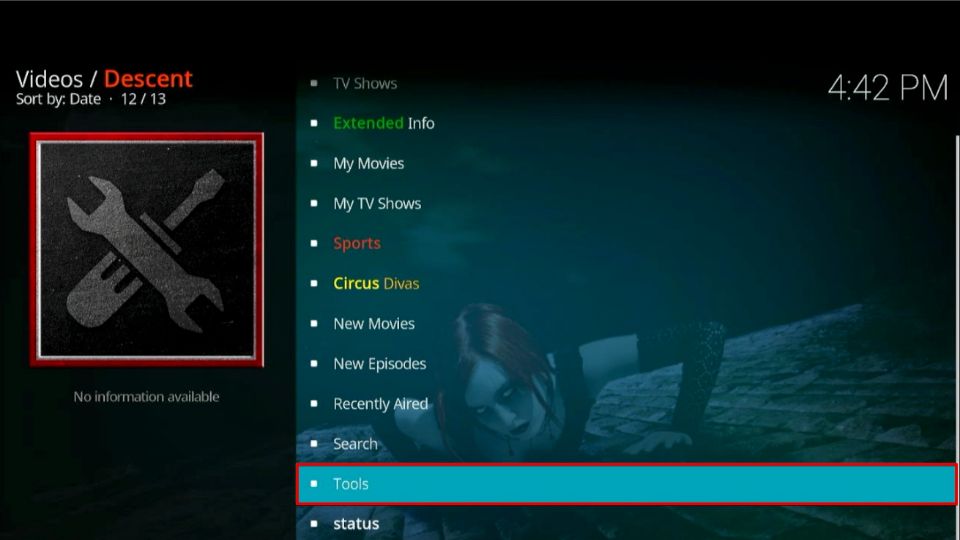 2. Click ResolveURL Settings.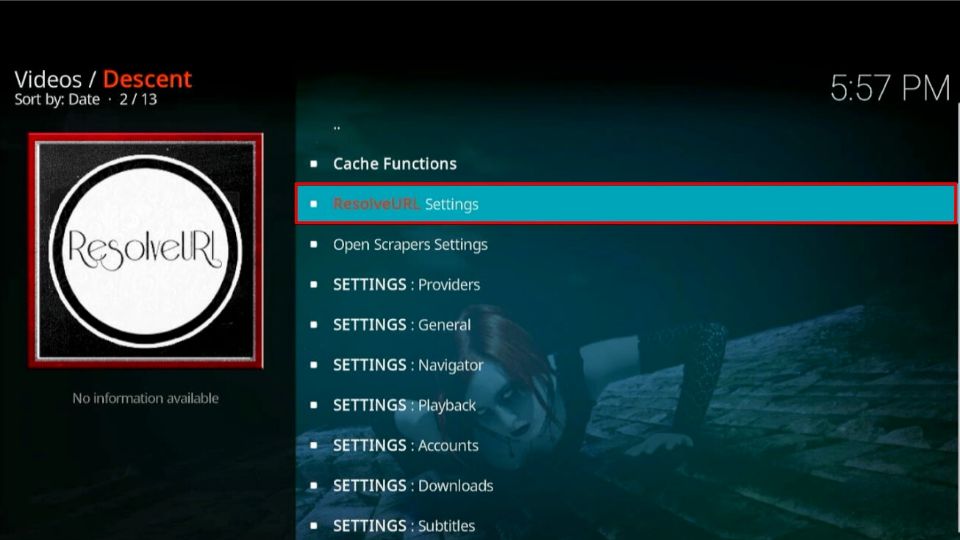 3. Select Universal Resolvers from the left side menu.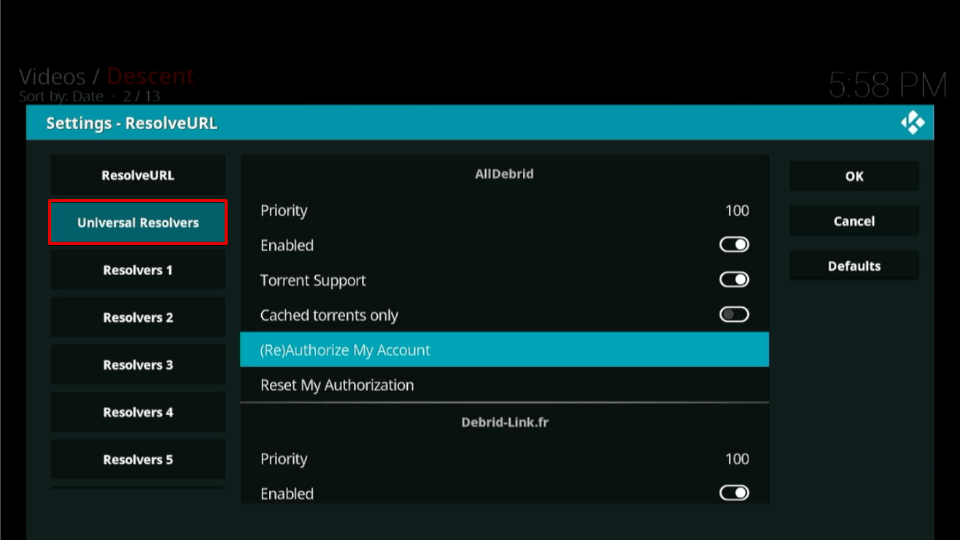 4. Scroll down and click the Real-Debrid section from the right side and select (Re)Authorize My Account.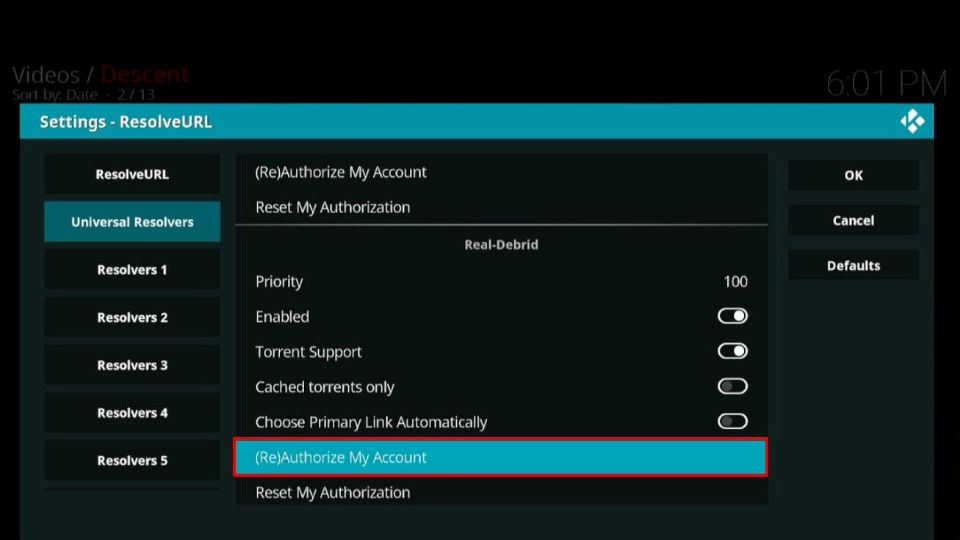 5. The Real-Debrid authentication code will flash on your screen. Note it down.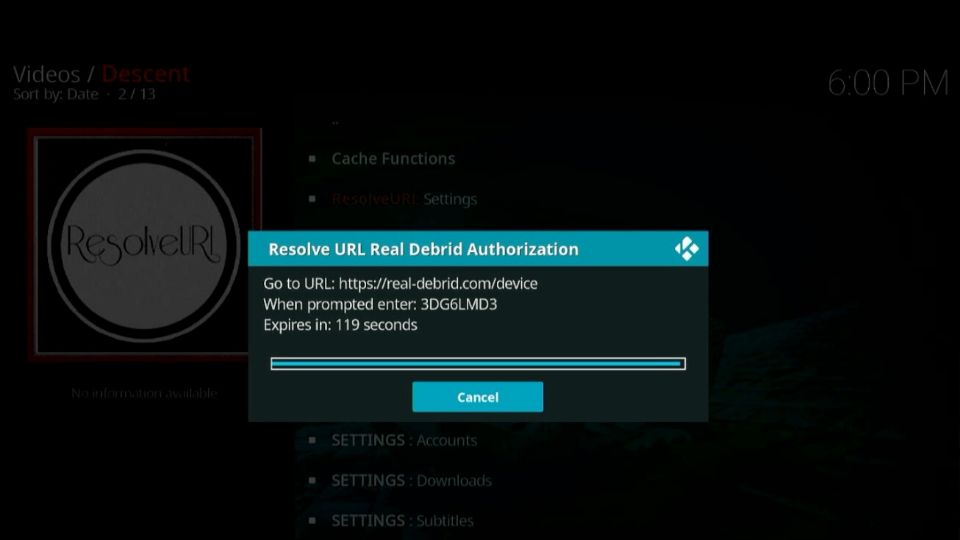 6. Open the below URL on your PC or mobile https://real-debrid.com/device

Best Descent Kodi Settings
The addon scrapes the internet for content links. It lets you choose from a list of available links. Sometimes the link is not available or not working. Thankfully you can fix this issue. Follow the steps below to do so
1. Select Tools from the Descent main menu.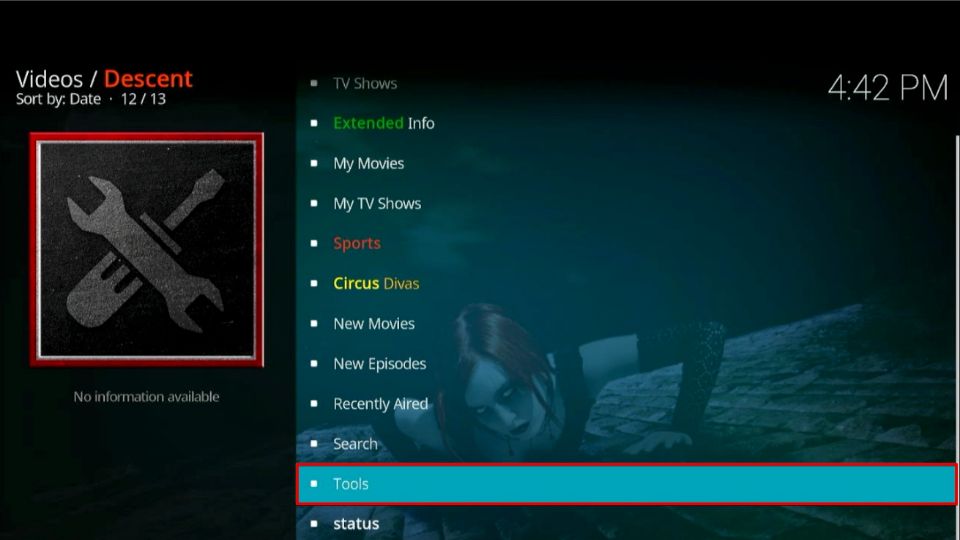 2. Open Scrapers Settings.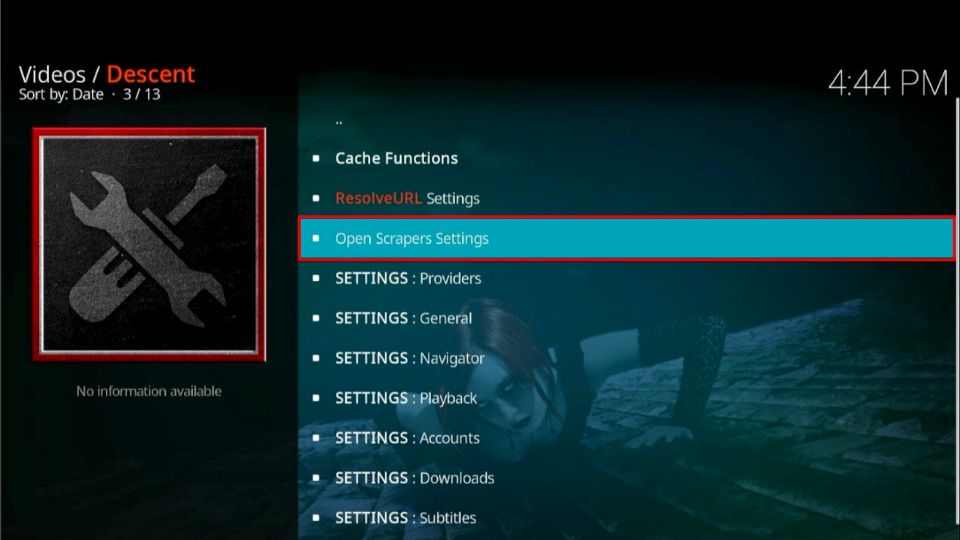 3. Choose the General tab from the left menu.
4. Click Enable All Providers on the right.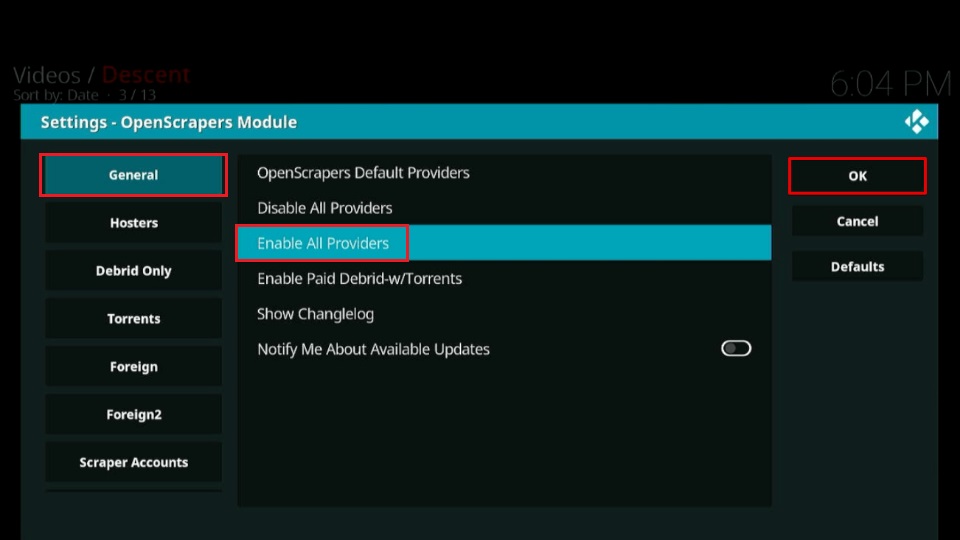 The Settings ensures that all the links are available. Feel free to try different links and settle on the best one.
Wrapping up
Descent is one of the best addons to view on-demand and live TV. I found it to be reliable and robust. Furthermore, the Cy4Root repository is known for quality add-ons with good streaming links. Did you install Descent Kodi addon? Share your experience in the comments section below.
Related: