You will find the instructions to install Wolf Pack Kodi Addon in this guide. These instructions work on every device compatible with Kodi, including FireStick, Android TV, Android phones, iPhones, iPad, Windows, and a variety of other devices that can all be configured to use this addon.
What Is Wolf Pack Kodi Addon?
Wolf pack is a Kodi addon that offers an all-inclusive library of movies and TV shows. It is a third-party addon located in the Where the Monsters Live repository.
A lot of developers collaborated to create this addon. As a result, it has a very reliable and user-friendly interface and features numerous categories across all genres.
The addon is beneficial to cord-cutters who wish to watch various videos. You will easily find your favorite movies and shows here.
Attention KODI Users: Read before you continue
Government and ISPs endlessly monitor your online activities using your IP address 3.17.249.235 (exposed to everyone). Kodi is an excellent platform for streaming movies, TV shows, and sports, but streaming copyrighted content can get you into legal trouble. 
You should use a reliable Kodi VPN and protect your streaming activities and privacy. A VPN will hide your IP address and bypass government surveillance and geo-restrictions.
I trust and use ExpressVPN, the fastest and most secure Kodi VPN. It's easy to install on any Kodi device, including Amazon FireStick, PCs, and Smartphones. In addition, it offers a 30-day money-back guarantee, and 3 free months with the annual plan.
Read: How to Install & Use the best VPN for Kodi.
Is Wolf Pack Safe?
We bring this question up because Wolfpack isn't available in Kodi's official repository. Wolf Pack is one of the third-party addons.
You must download Wolf Pack from an external repository called Where the Monsters Live. However, it is not as scary as it sounds.
I ran the link to the repository via an internet malware scan. The scan result shows that no security vendors detected this URL as dangerous (one detected it as spam, but that's not going to cause any harm to your device. They probably send a lot of unsolicited emails.) As a result, I lean towards saying that Wolf Pack is a secure add-on.
Here is a copy of the result: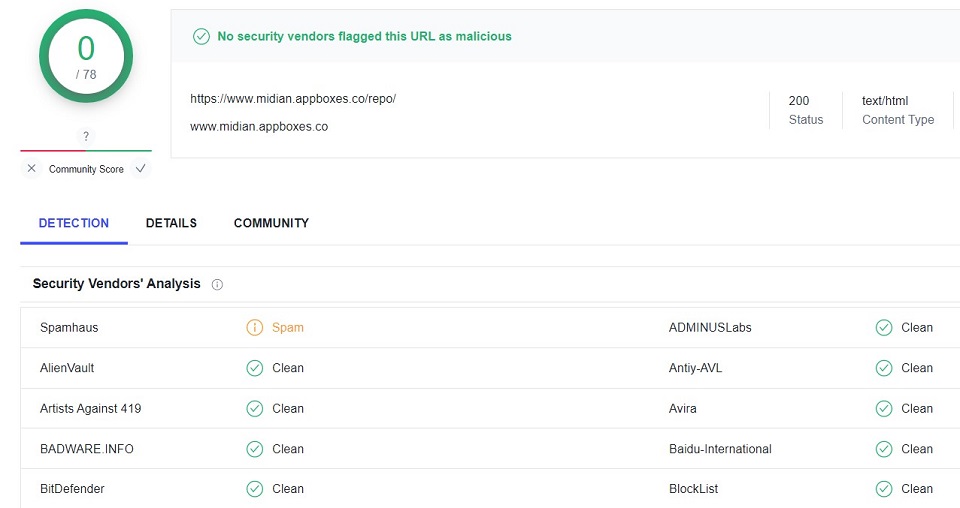 Is Wolf Pack Legal?
Whether Wolf Pack is legal or not, it is outside our control to determine if it has obtained the appropriate permits to distribute the movies, television programs, and other videos.
I recommend watching only the videos available in the public domain library. Furthermore, you can secure and hide your video streaming activities with ExpressVPN. A VPN makes it hard for outside parties, such as governmental organizations and hackers, to track your activity. No one can see what you're watching when you stream. This is a much-needed layer of security.
Features of the Wolf Pack Kodi Addon
There are a few features of the addon that stand out.
First, it contains an excellent and regularly updated collection of films and television programs.
Second, It supports Trakt and Real Debrid
How to Install Wolf Pack Addon on Kodi
This guide will walk you through each step you need to take to install the Wolf Pack addon. I will divide the steps into three parts to make this much easier for you. The steps are as follows:
Part 1: Allow Unknown Sources
Before installing addons from unauthorized sources, you must first enable the option Unknown Sources. To do that:
1. Open Kodi on your device.
2. Click the gear icon on the top left to access the Settings menu.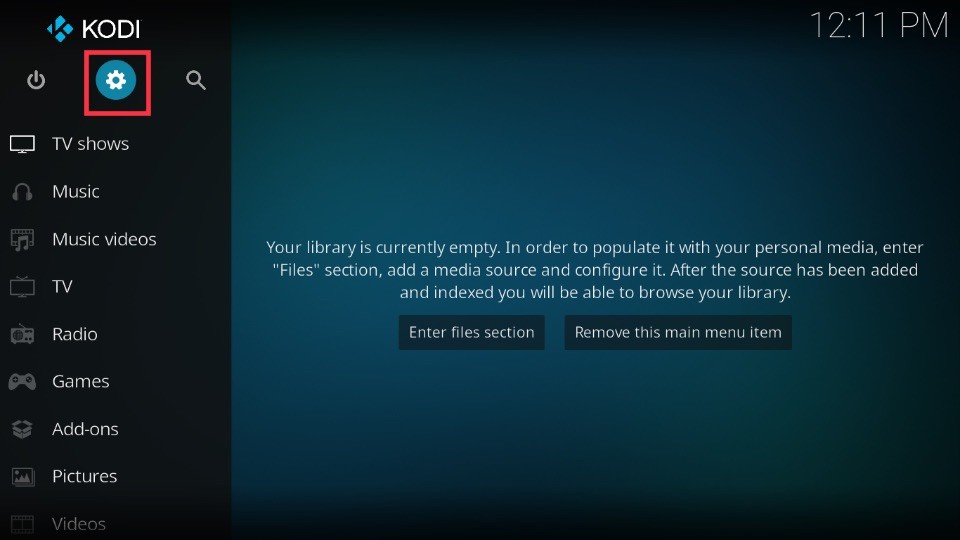 3. On the following page, click System.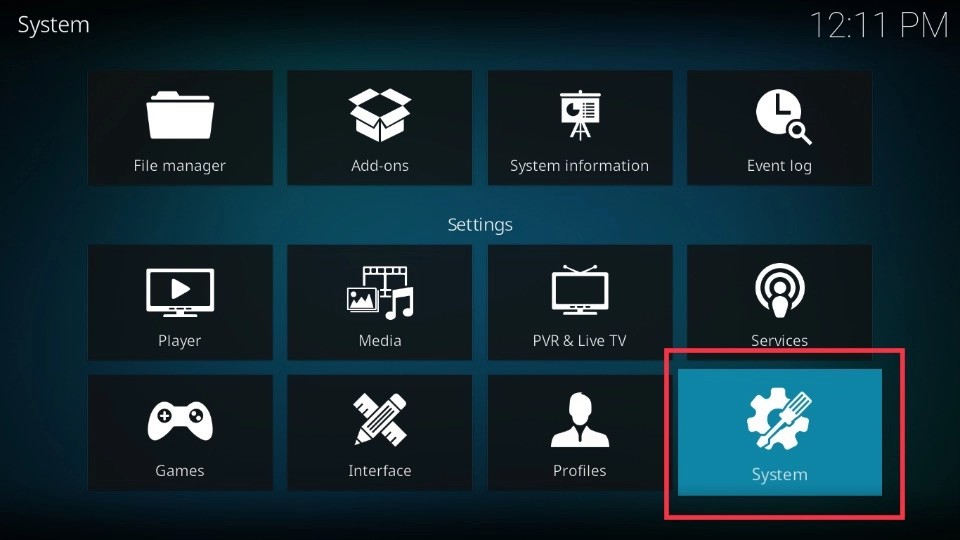 4. Go to the Add-ons option and click Unknown sources on your screen.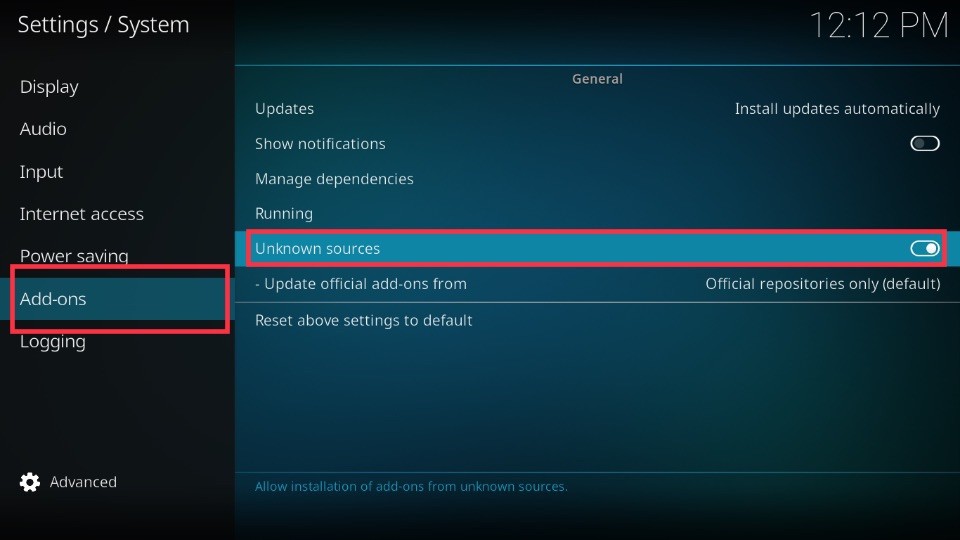 5. A warning notice will pop up asking if you want to allow the option. Select Yes.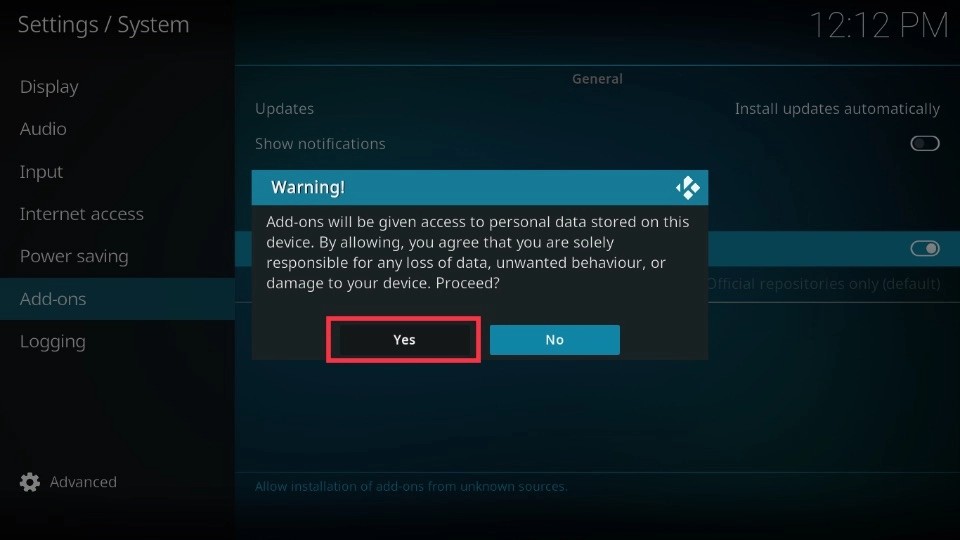 6. Next, select Update official add-ons from.
7. Then select Any repositories.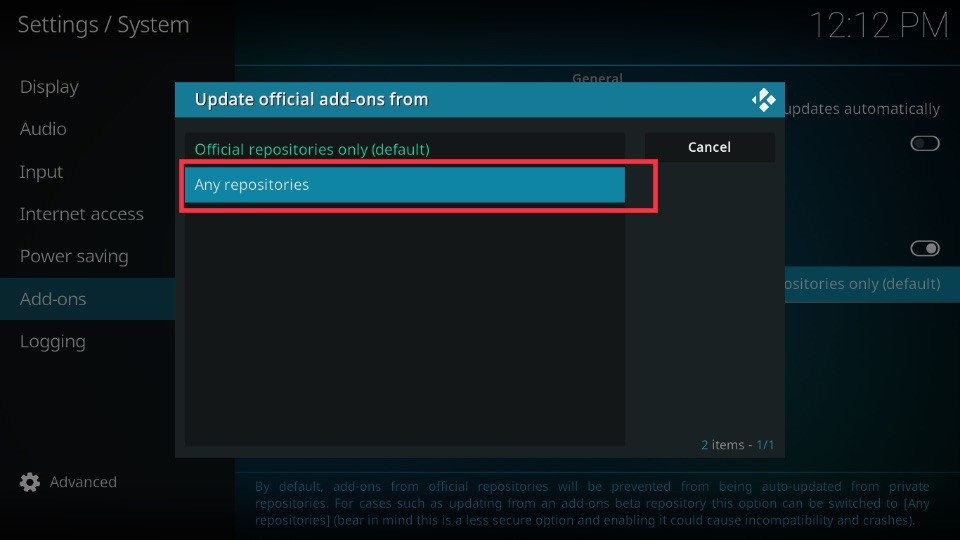 Kodi will now allow you to install the repository and the addon.
Part 2: Install Where the Monsters live Repository
Where the Monsters Live repository is a place where you can get third-party addons, including the Wolf Pack addon. Here is a detailed tutorial for installing Where the Monsters Live repository.
1. Go back to return to the Settings page.
2. Choose File manager from the list of options available.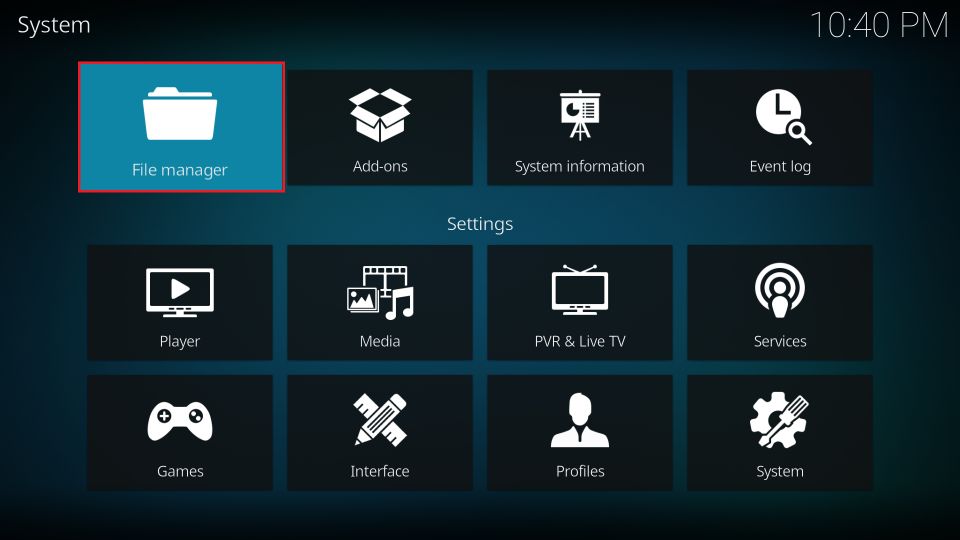 3. Click or double-click on the Add source option on the right.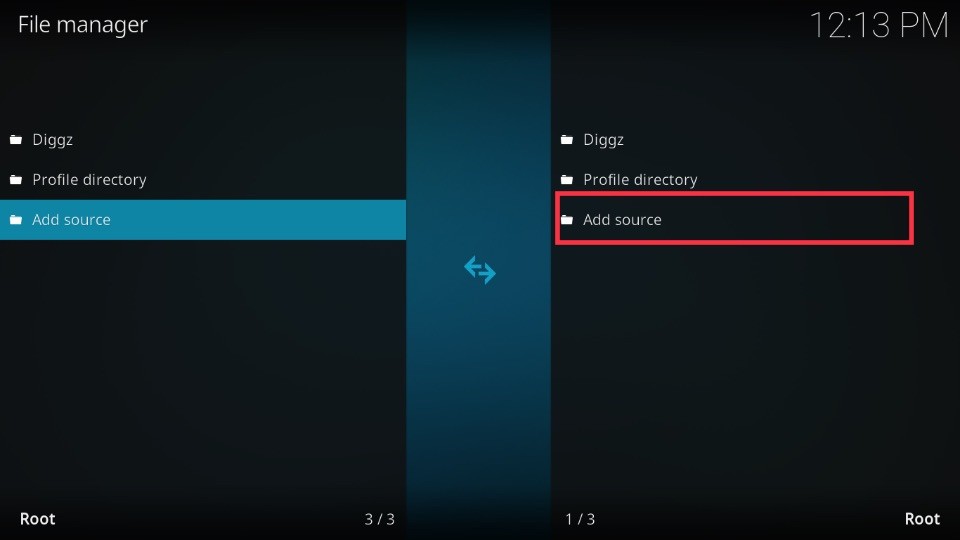 4. Enter the website address https://tinyurl.com/wheremonsterslive using the popup keyboard.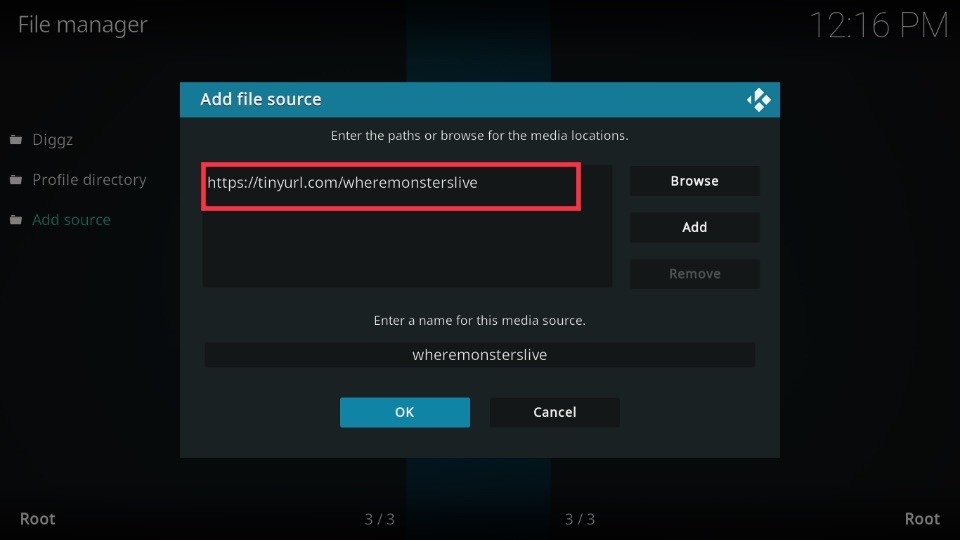 5. Add a name for this media source by selecting the box below the source you just typed. You can name the source Where Monsters Live.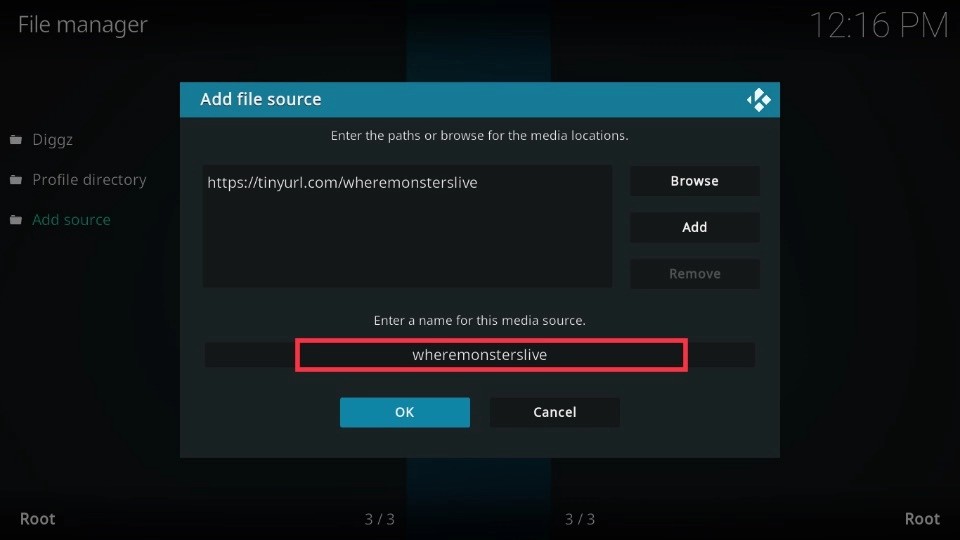 6. Click OK after entering the name you want to represent this source.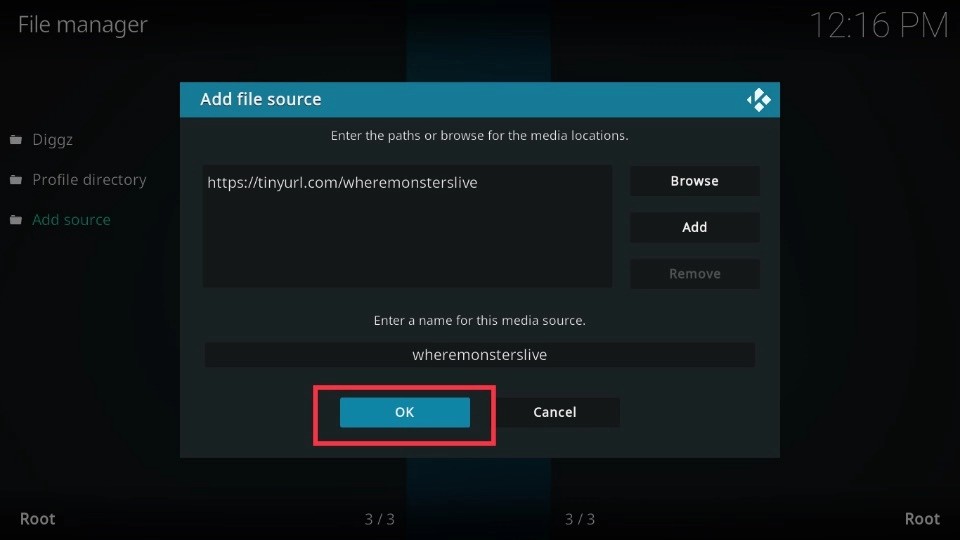 7. Go back to the system screen and select Add-ons.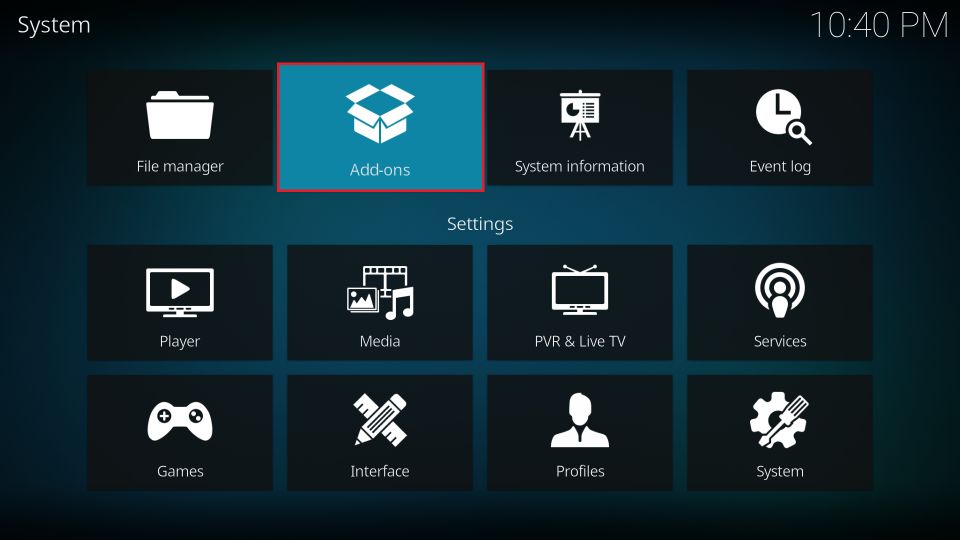 8. Click on Install from zip file.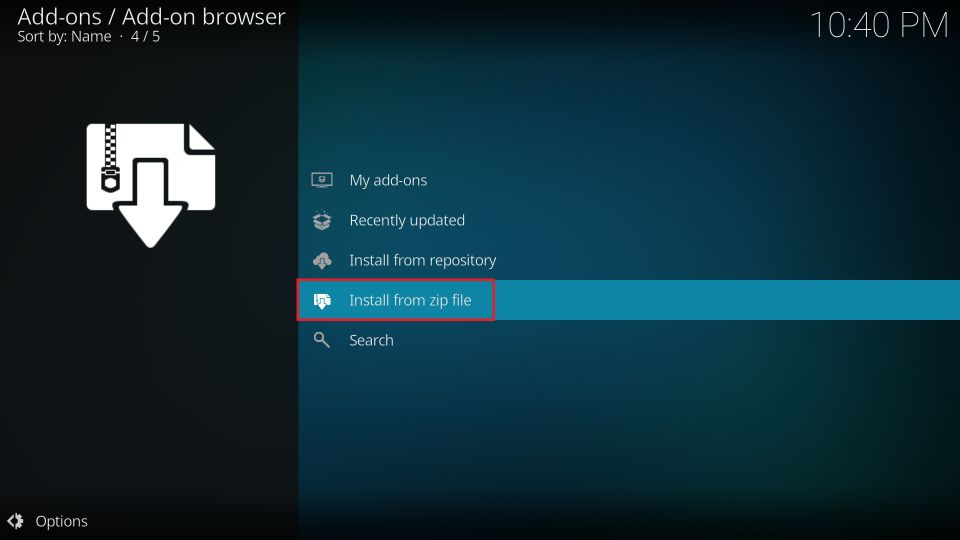 9. You will receive a brief message. Select Yes.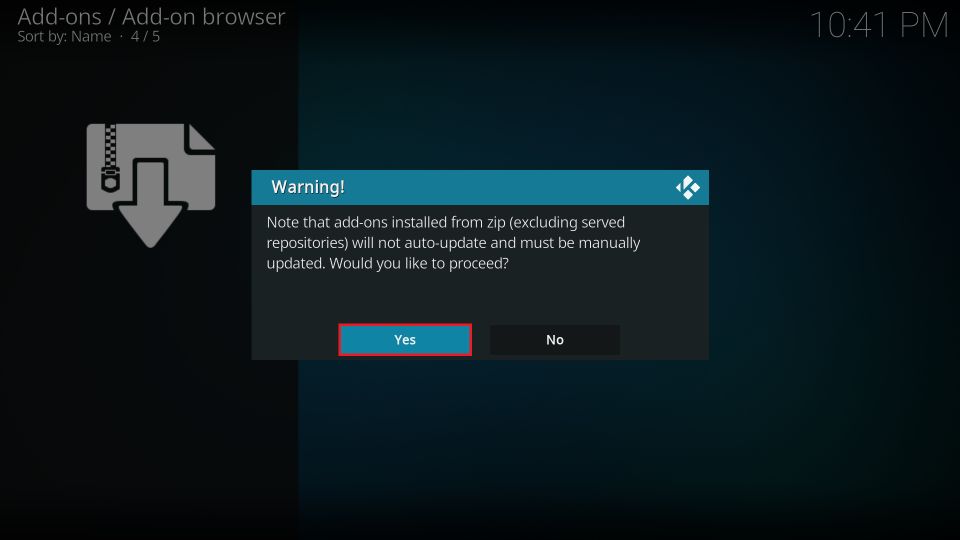 10. Click on whatever name you picked to identify the media source earlier.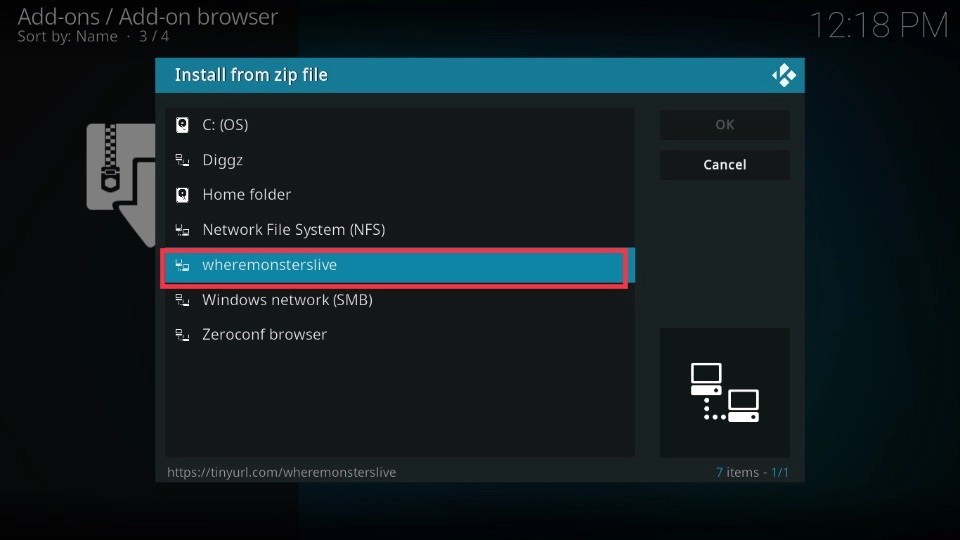 11. Locate Wherethemonsterslive.zip, the zip file URL, and click OK.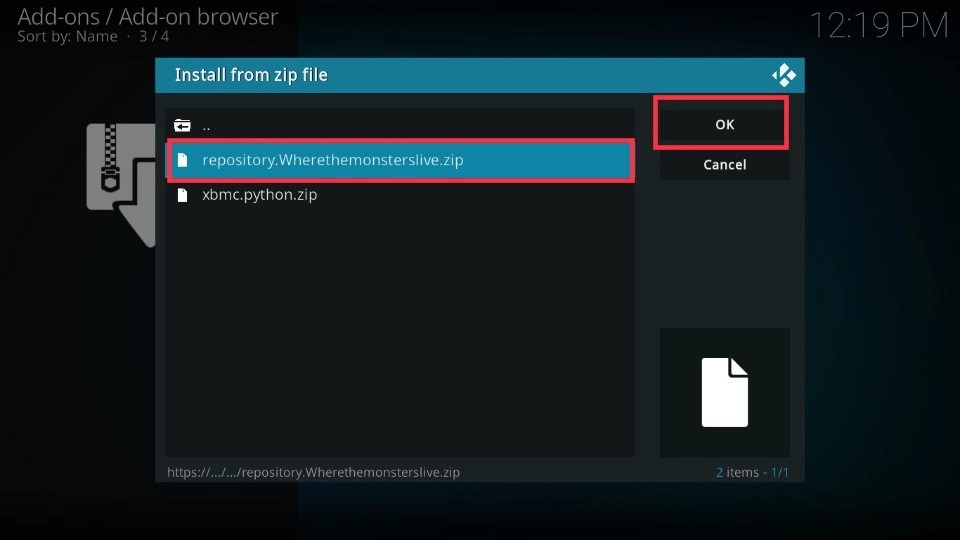 12. Look out for the notification stating that the Where the Monsters live Repo Add-on has been installed.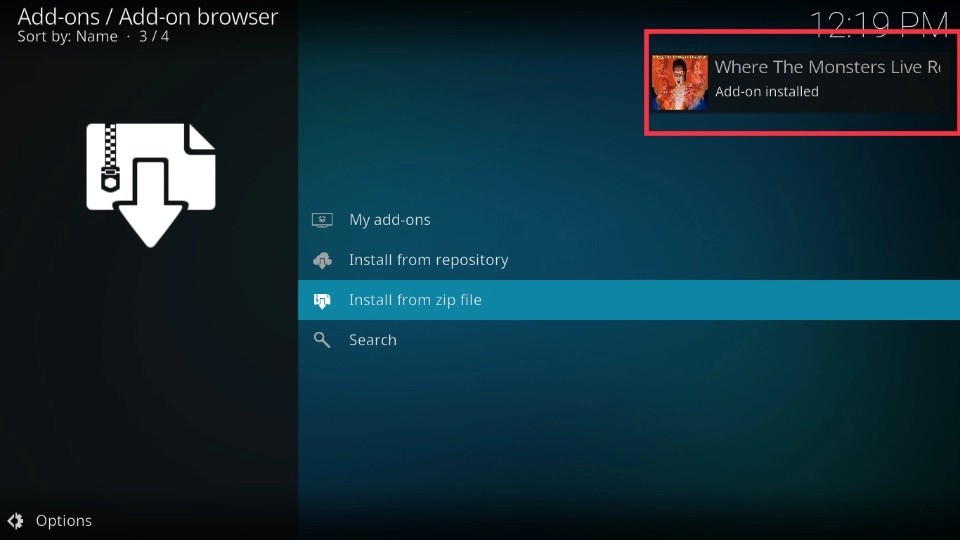 The repository has been downloaded and installed.
Part 3: How to Install Wolf Pack Kodi Addon
Here, you will see the steps to install the Wolf pack addon. If you have successfully completed parts one and two, follow these steps:
1. Go back to Kodi Settings.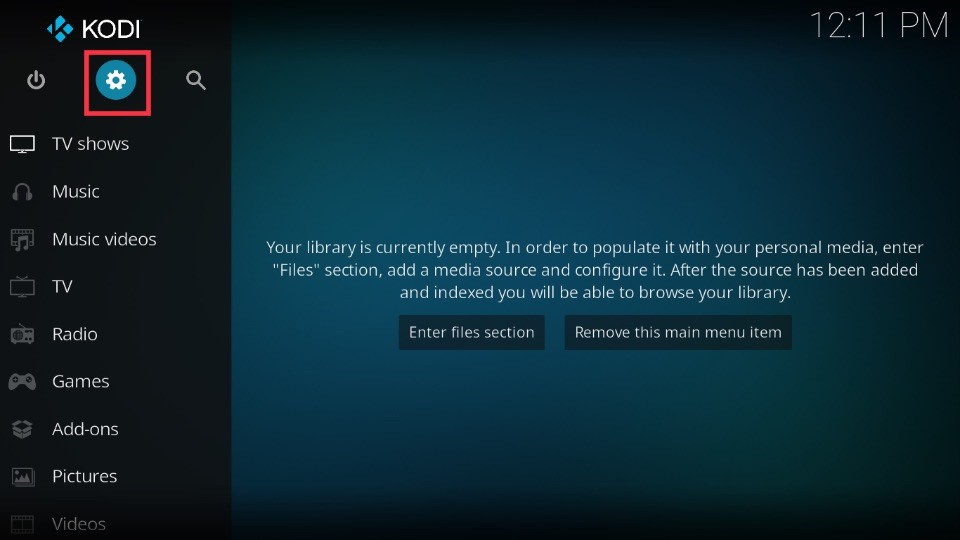 2. Select Add-ons.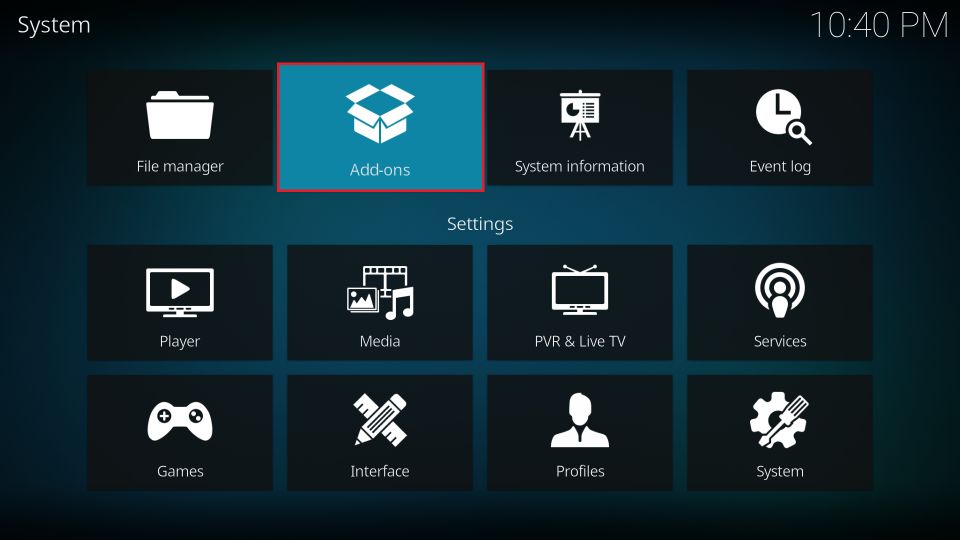 3. Click on Install from repository.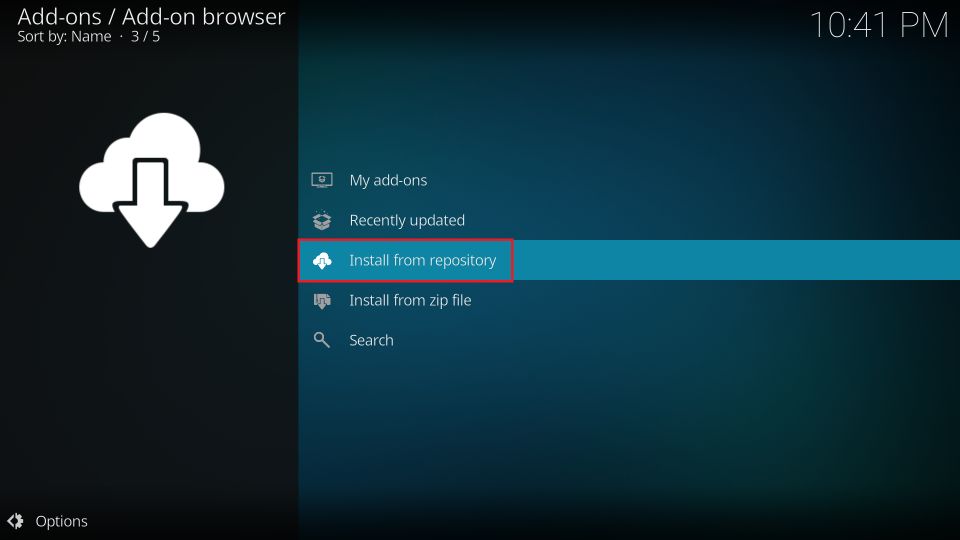 4. Click the Where the Monsters Live Repository.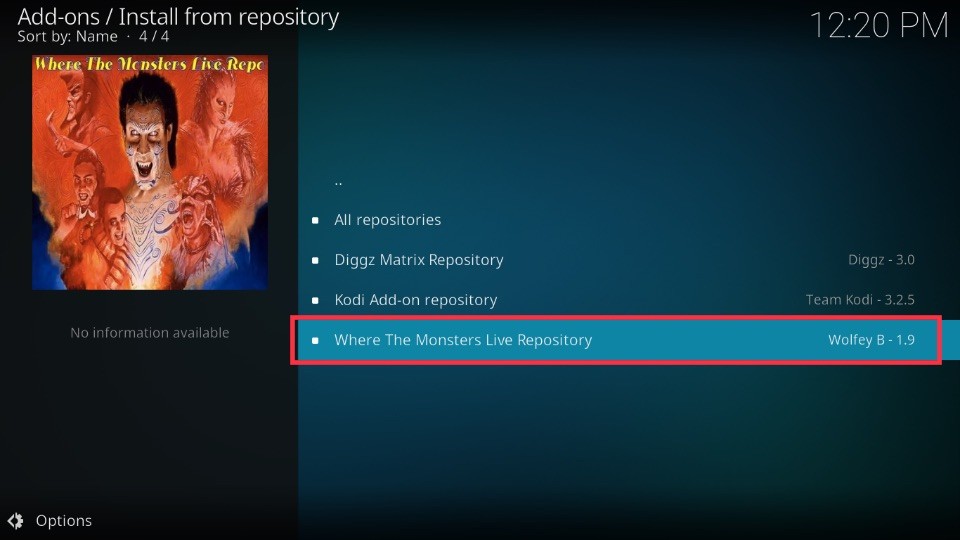 5. Select Video add-ons.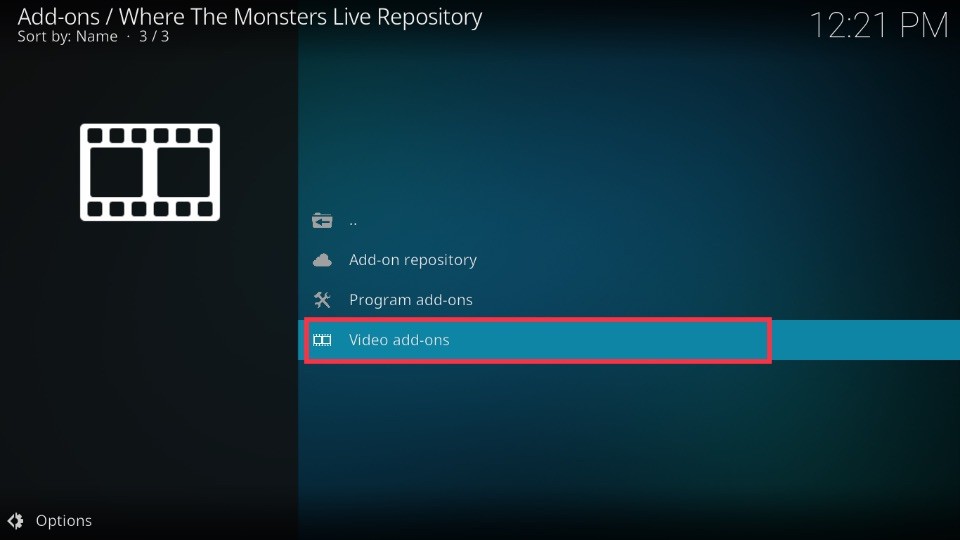 6. Find and select Wolf Pack.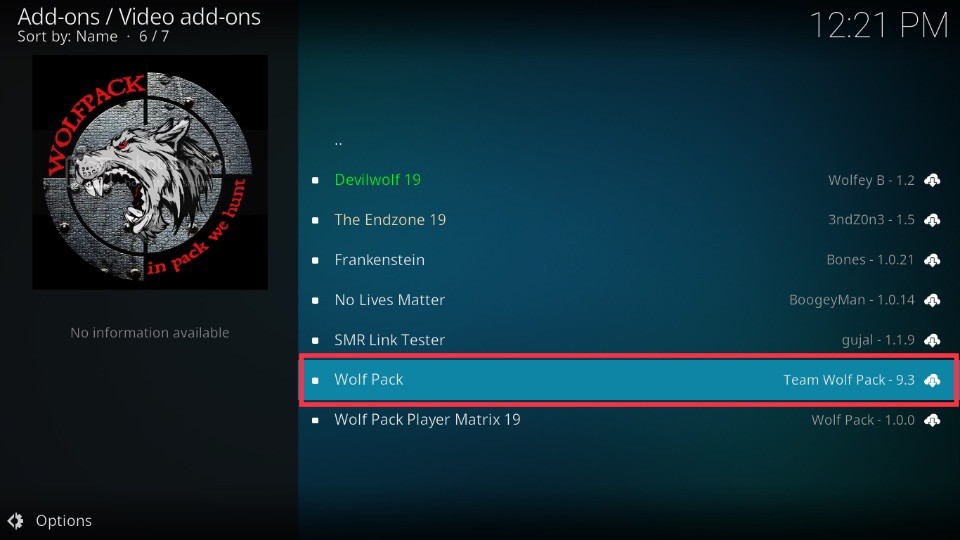 7. At the bottom of your screen, select Install.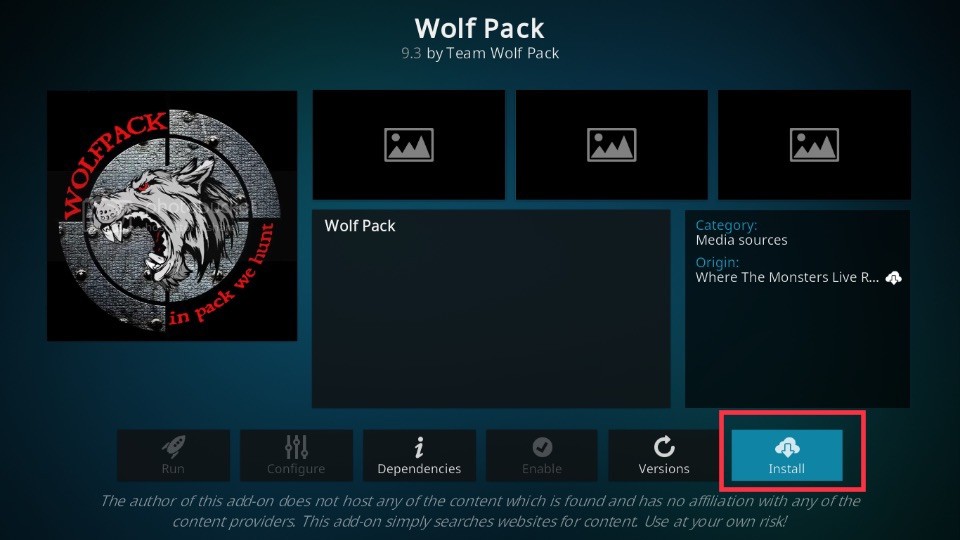 8. Click OK when notified that more addons will be installed.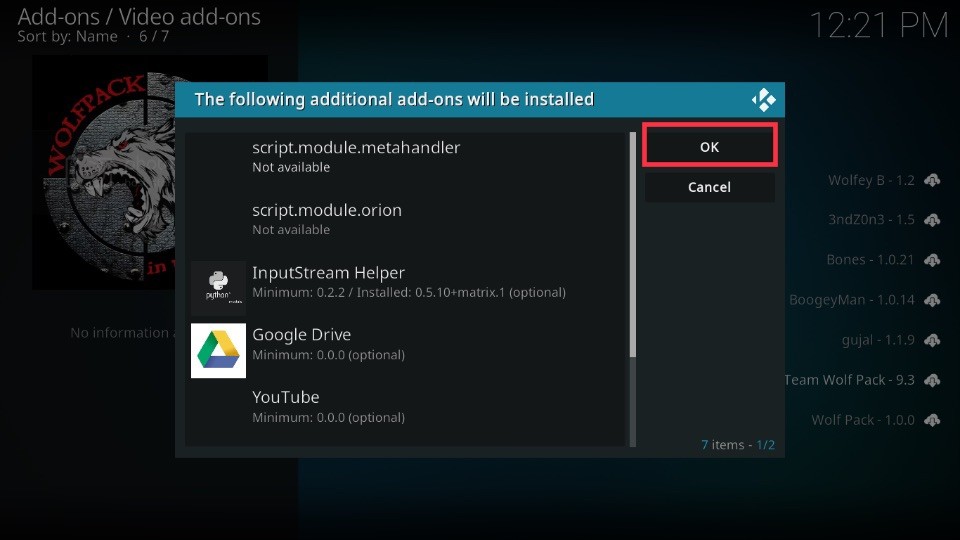 9. Give the Wolfpack add-on a few minutes to install.
10. At the top-right corner, you will see a notification that the addon has been installed.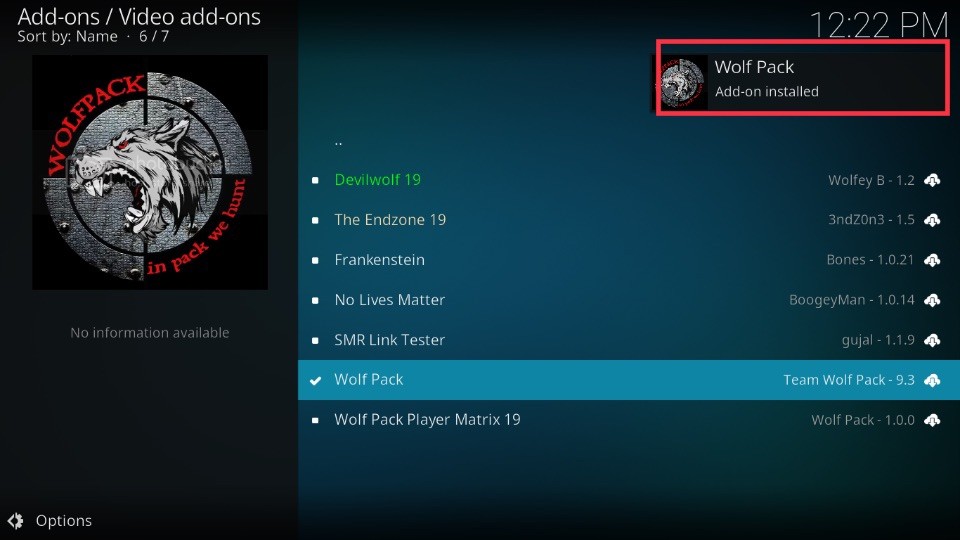 11. Return to the default Kodi menu.
12. Look for Wolfpack under "Add-ons."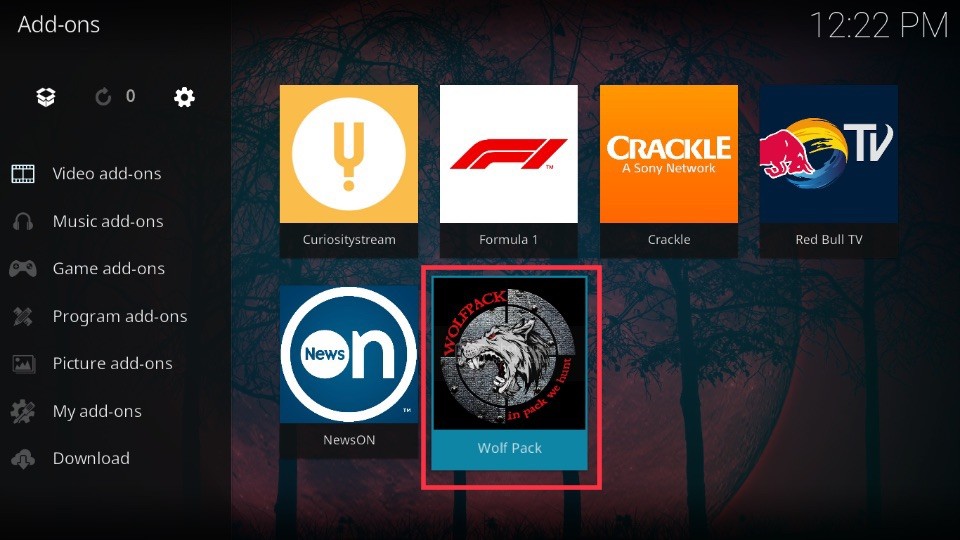 13. Start watching your HD video content!
Wait! It looks like you are all set to start watching your favorite content on Kodi. But have you protected your online identity yet? You are under constant surveillance by the Government and ISP. They use your IP address 3.17.249.235 to track you. Streaming free or copyrighted videos may get you into legal trouble.
Thankfully, you can use a VPN to easily protect your privacy and go invisible from your Government and ISP. I use and recommend ExpressVPN with Kodi.
ExpressVPN is the fastest, most secure, and streaming-friendly VPN. It is easy to install and set up on any Kodi device, including FireStick, Smartphones, PCs, and more.
ExpressVPN, offers an unconditional 30-day money-back guarantee. So, if you do not like the service (I don't see why), you can get a full refund within 30 days.
Please remember that we encourage you to use a VPN to maintain your privacy. However, we do not condone breaking copyright laws.
Before you start using Kodi for streaming, here is how you can protect yourself with ExpressVPN:
Step 1: Sign up for ExpressVPN Here
Step 2: Download ExpressVPN on your device by clicking HERE
Step 3: Open the ExpressVPN app on your device. Sign in with your account. Click the connect/power button to connect to the VPN

Great! You have successfully secured yourself with the best Kodi VPN.
How to Use the Wolf Pack Kodi Addon
The wolf pack addon is a one-stop source for all the best free movies and tv shows. These are the steps to use it.
1. Open Wolf Pack.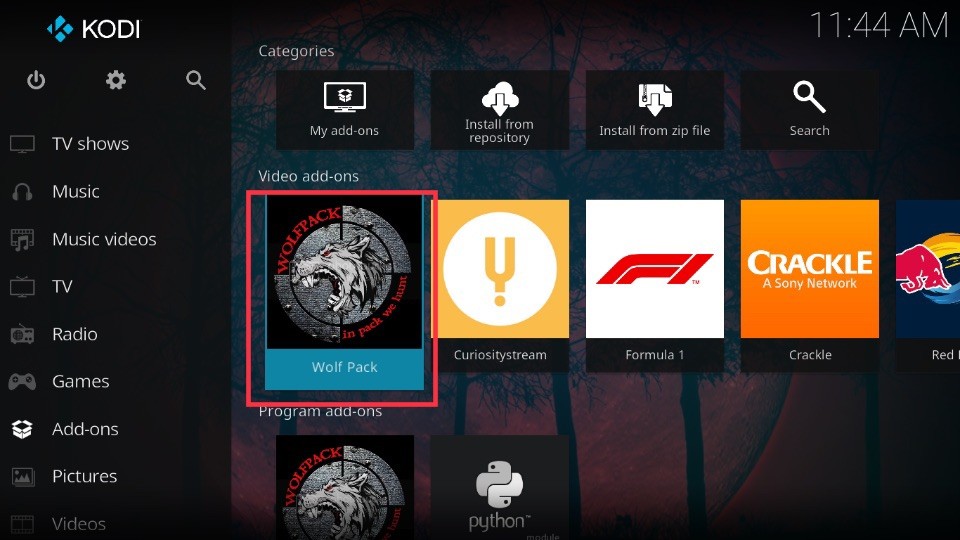 2. You will find several categories, such as Random movies, random kids movies, A woman's touch, End zone, Midian one clicks, random music videos, and much more.
3. You will also find subcategories within each category. For demonstration, we will click Midion One Clicks.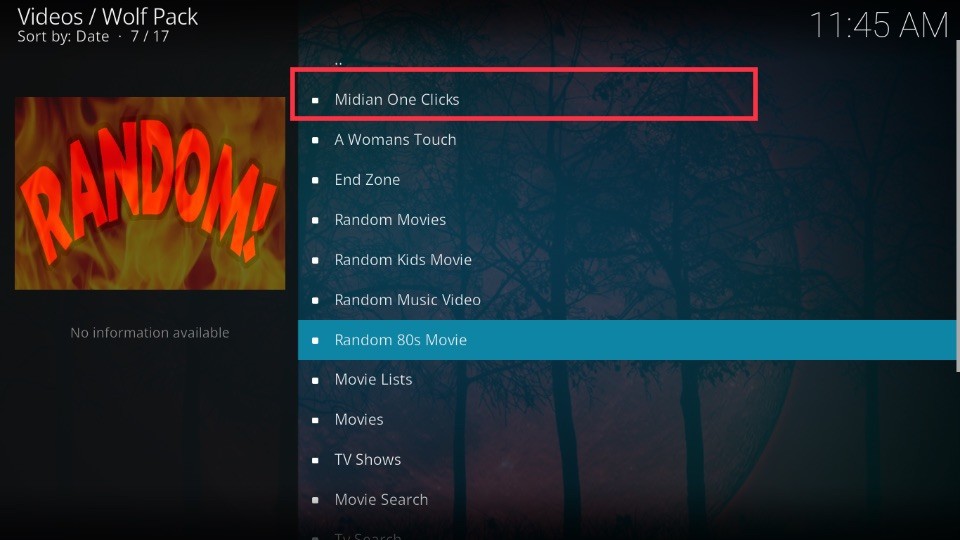 4. You now see the list of subcategories.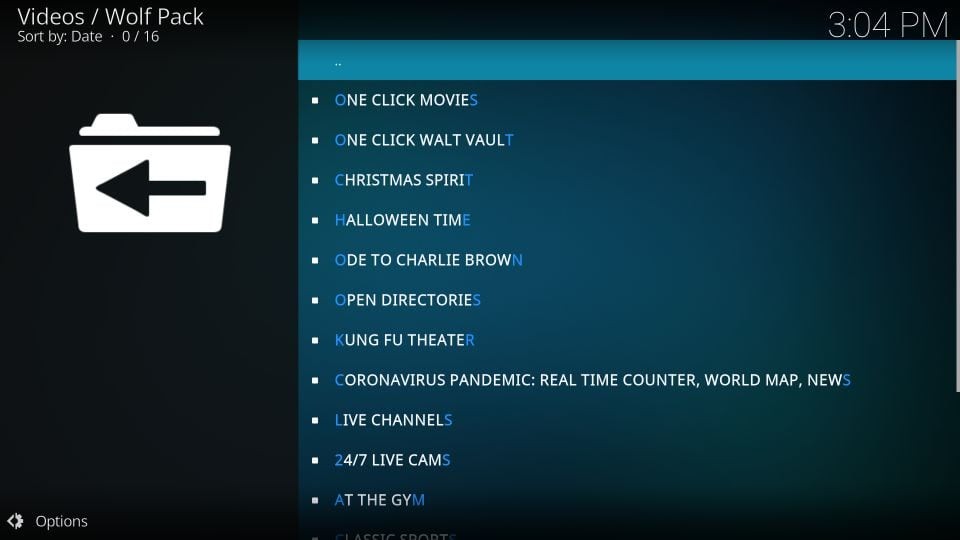 You can explore all the subcategories and choose what best suits you. There are so many options to choose from.
How to Set Up a Real Debrid with Wolf Pack
Wolfpack provides some reliable streaming links when combined with Real-Debrid. With Real-Debrid, you can get high-quality streams.
If you are new to Real Debrid, follow our guide to learn more about it. To sign up for Real Debrid, go to their official website.
You can link your Real Debrid account to Wolf Pack by following these steps:
1. Scroll down to the bottom of the addon's home screen and click Resolve URL settings.
2. In the menu on the left, select Universal Resolvers 2.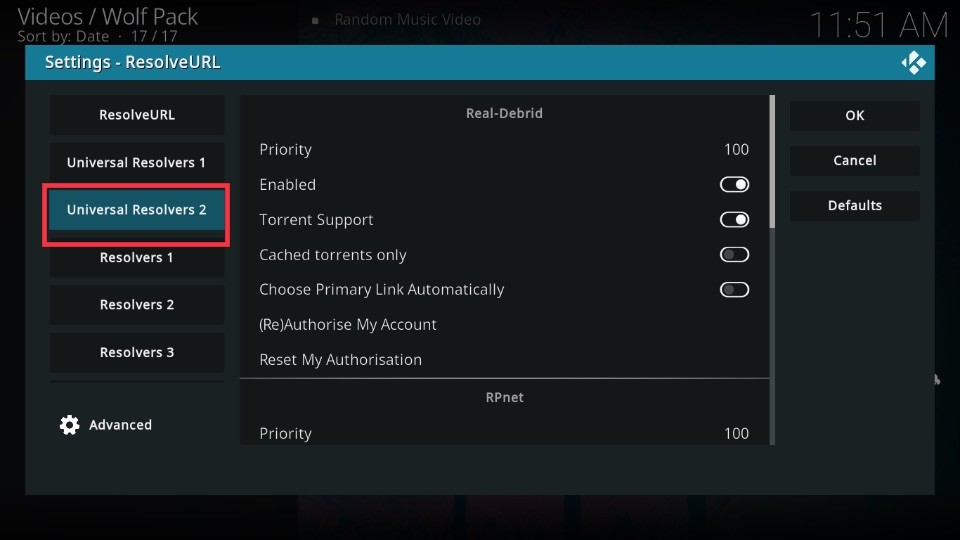 3. Next, click Re-Authorize My Account.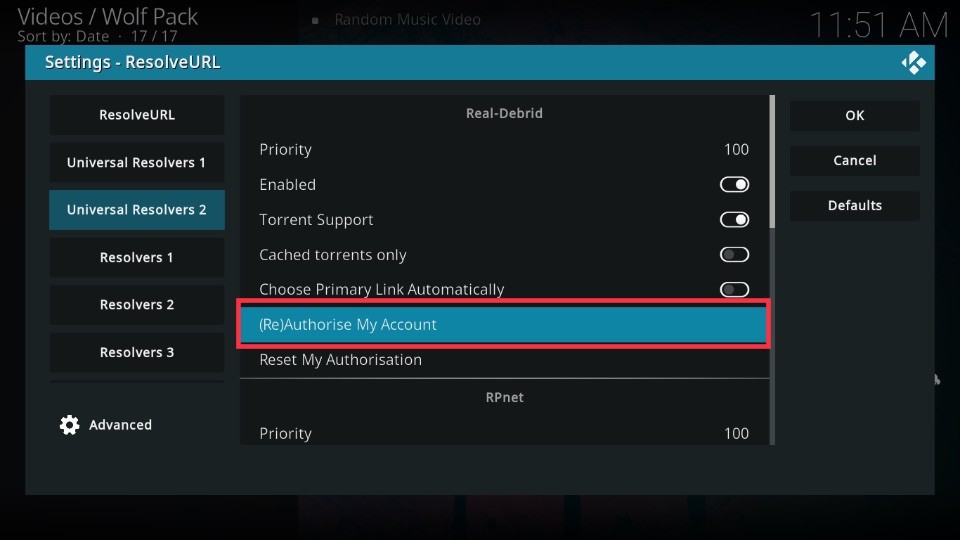 4. You see an authorization code on the popup screen. Note it down. Now, go to real-debrid.com/device and authorize your account with this code.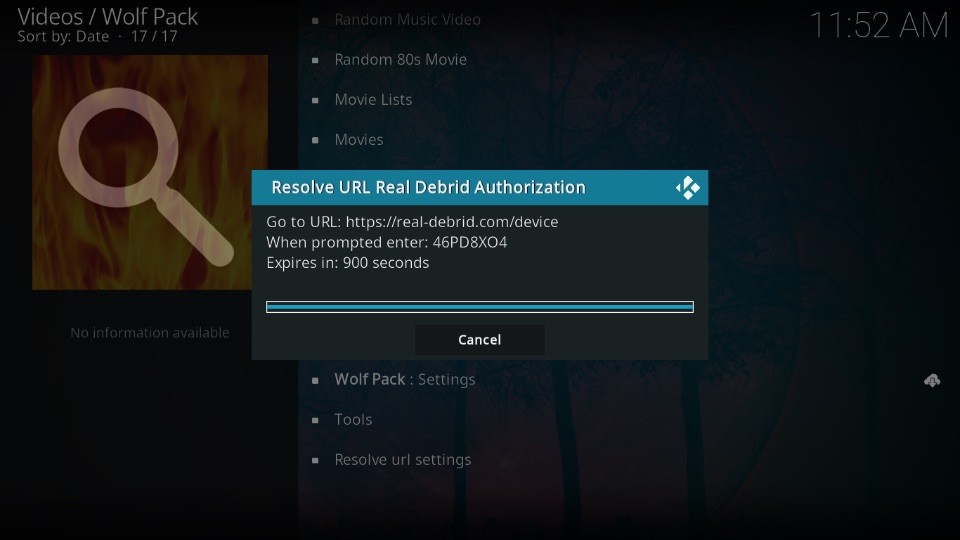 5. Once the authorization is successful, Kodi will display the Resolve URL Real-Debrid Resolver Authorized alert in the top-right corner of your screen.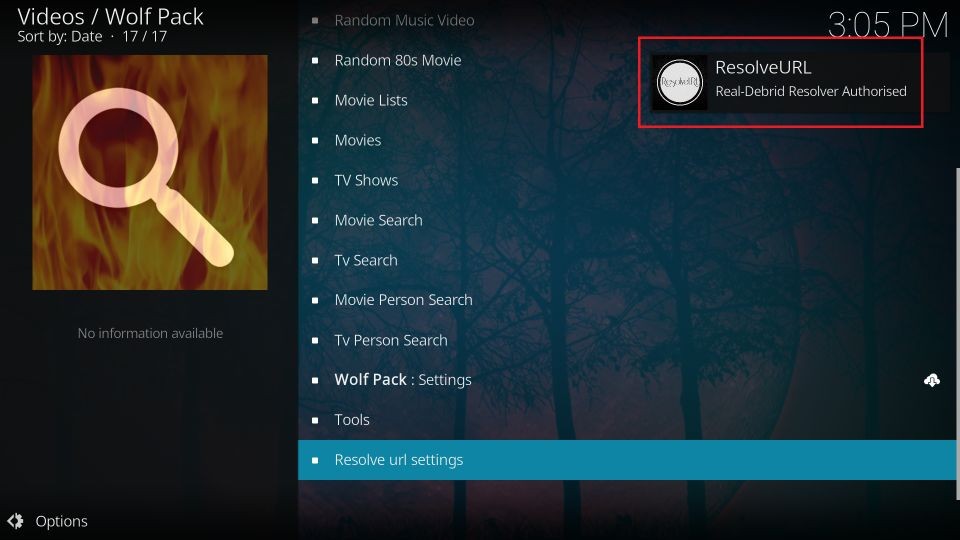 Real Debrid has now been set up!
Wrapping Up
The Wolf Pack Kodi Addon is perfect for fans of online streaming. You can now view your favorite movies and TV shows easily. The addon has a straightforward design and is simple to install. So install Wolf Pack addon and enjoy tons of movies and shows.
Related: