In this tutorial, I'll show you how to reset FireStick to factory defaults. The steps will work on all Fire TV streaming devices, including FireStick Lite, FireStick 3rd Gen, FireStick 4K Max, FireStick 4K, and Fire TV Cube.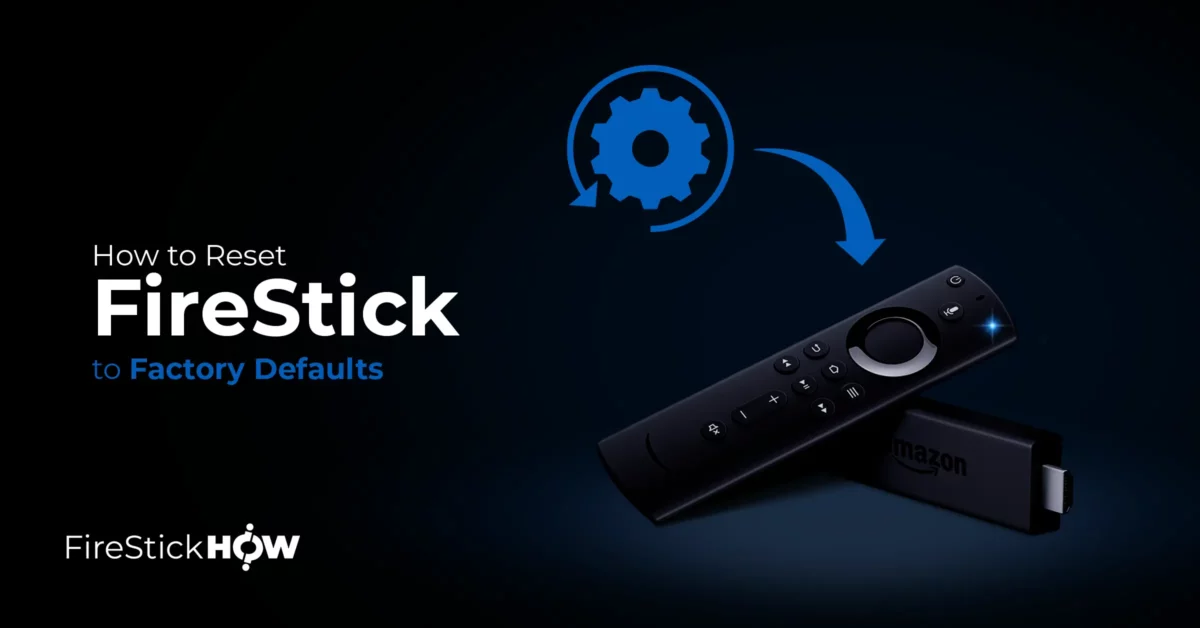 Do you want to reset your FireStick to its default settings? Resetting a FireStick to factory settings is beneficial in several situations. These include troubleshooting common problems, clearing storage space, or wiping it clean for data privacy when giving it away.
Whatever the reason, resetting your Fire TV device to factory defaults makes it new again. All data is lost, including downloaded apps, settings, and passwords, and you're logged out of your Amazon account. For this reason, you should only reset a FireStick as a last resort or when it is indispensable.
Attention FireStick Users: Read before you continue
Your government and ISP are probably monitoring your streaming activities using your IP address 3.17.249.235 (exposed to all). You may get into serious legal trouble for streaming copyrighted videos on FireStick. 
I strongly recommend getting a trusted VPN for FireStick to hide your IP address and protect your online identity.
I use ExpressVPN on all my devices as it is the most secure, fastest, and easy-to-use VPN. It comes with an unconditional 30-day money-back guarantee, and you get 3 free months with the yearly plan.
Don't miss out on the peace of mind and online security ExpressVPN provides.
Read: How to Install & Set up the best VPN on FireStick.
When to Reset Your FireStick to Factory Defaults
I mentioned that a reset wipes clean your FireStick of all data, and you'll need to set up your FireStick afresh. What situations warrant a Fire TV device factory reset? Below are scenarios of when to reset your FireStick to factory defaults:
Slow FireStick
Various reasons can cause a Fire TV device to perform slowly. These include too many apps running in the background, data, cache accumulation, and old age. You can troubleshoot a slow FireStick by restarting the device and clearing the data and cache.
When the problem persists even after troubleshooting, a factory reset might be the best and last option. A factory reset significantly speeds up the performance.
Unresponsive FireStick
Is your Fire TV device freezing, failing to detect the remote, stopping unexpectedly, or being unresponsive? Consider resetting it to factory defaults. While various factors may contribute to an unresponsive FireStick, data and cache accumulation lead the list. When you wipe the data clean in a reset, the FireStick will likely work seamlessly.
Inadequate Storage
The Amazon FireStick is an incredible streaming device. However, one of its top drawbacks is limited space, with only 8GB for the sticks and 16GB for the Fire TV Cube. With so many apps to install for your content needs, the device may run out of space.
Inadequate space can cause various problems with your FireStick, like buffering and the inability to download apps. You could uninstall unused apps, but the apps leave behind cached data and other system logs. The sure way to fix a FireStick running low on storage is to reset to factory defaults and set up the device afresh.
How to Reset FireStick to Factory Defaults
There are two ways to reset FireStick to factory defaults. These include:
Using the FireStick Remote
Using the Fire TV Mobile App
Let's discuss the two methods below.
Method #1: How to Reset FireStick to Factory Defaults With Remote
You can reset your Fire TV device to factory settings from the device's settings using your remote. Below is the step-by-step guide:
1. Using your FireStick remote, click Settings on the Fire TV home screen.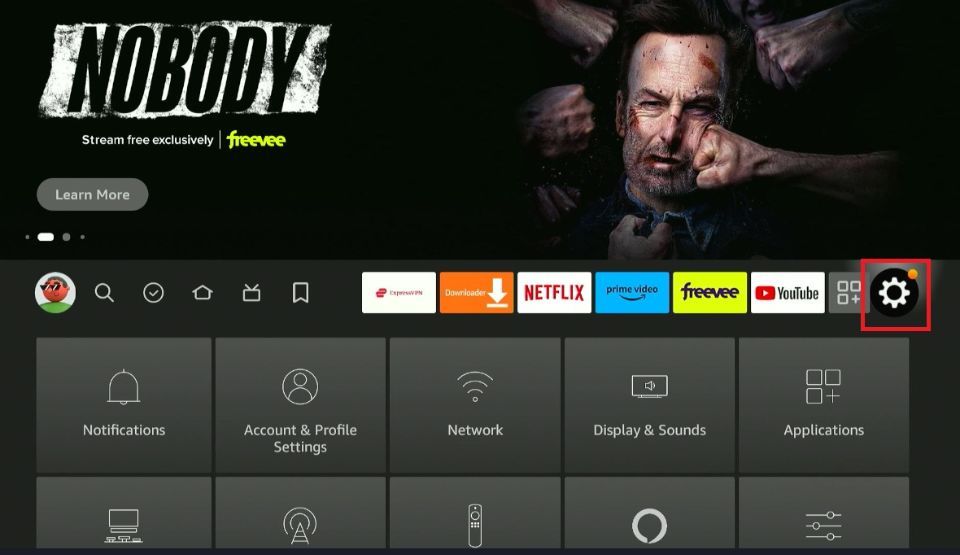 2. Select My Fire TV in the settings window.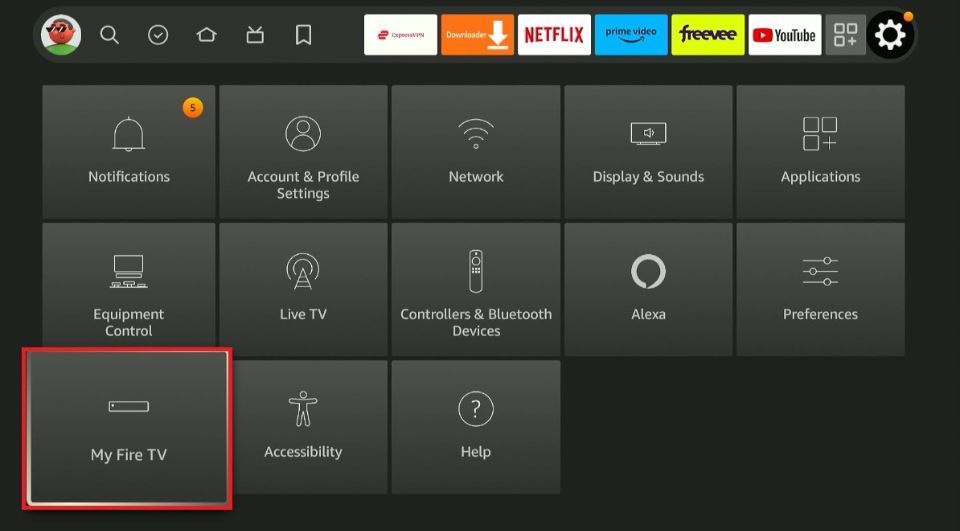 3. In the My Fire TV window, scroll down and select Reset to Factory Defaults.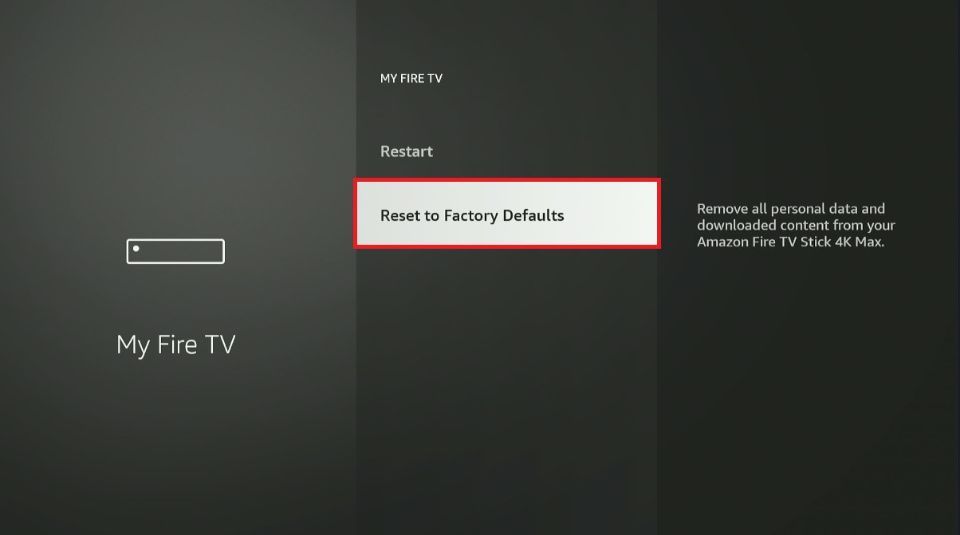 4. Choose Reset to confirm you want to reset your Fire TV device to factory settings.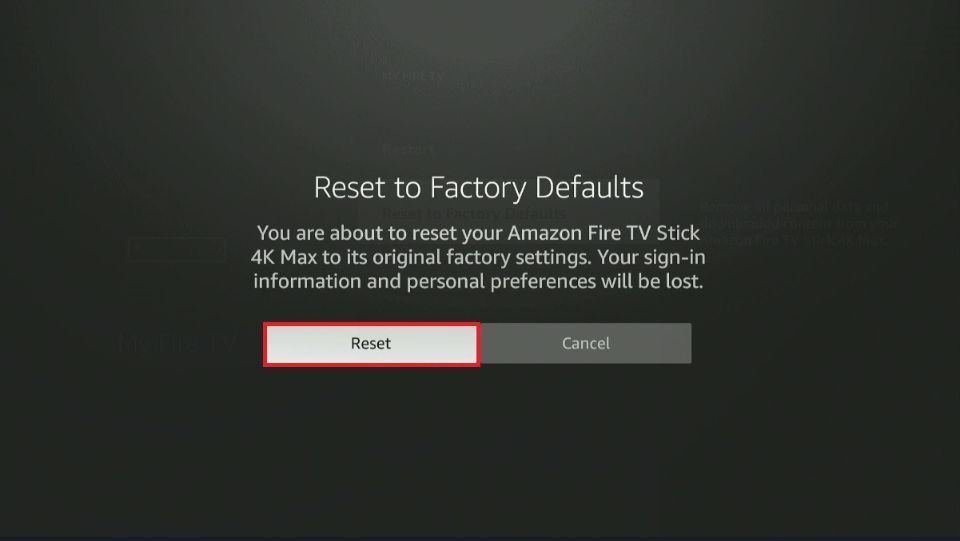 You have successfully reset your device to factory defaults. Your sign-in data and preferences will be lost. What if your FireStick is unresponsive or you can't access the settings? In that case, you can use the back and right arrow buttons on your remote to reset your device to factory defaults. However, ensure the remote is working correctly and is not tied to the issues you are having with your Fire TV device. Below are the steps to reset FireStick to factory defaults using the back and right arrow buttons on the remote:
With your FireStick on the home screen, simultaneously hold down the back and right arrow buttons on your Fire TV remote. After 10–12 seconds, you'll see a prompt to reset the FireStick on the screen.
Click OK to reset your device.
Method #2: How to Reset FireStick to Factory Defaults Without Remote
If, for some reason, you can't use the Fire TV remote to operate your FireStick, you can use the Fire TV mobile app. The app is available for Android and iOS users and functions like a Fire TV remote. Follow the steps below to use the Fire TV app to reset FireStick to factory defaults:
1. Open your respective App Store and search for Amazon Fire TV.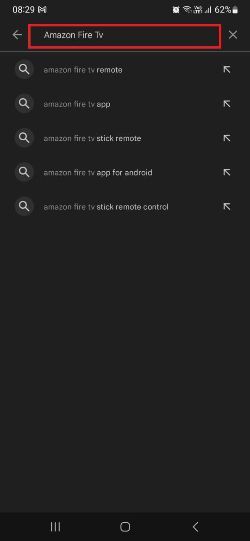 2. Click on the Amazon Fire TV app.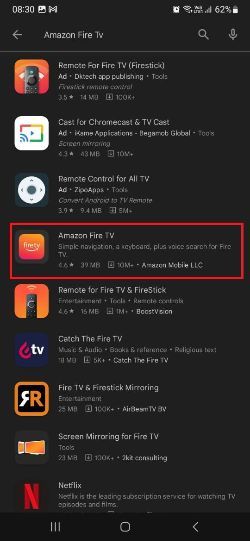 3. Tap Install.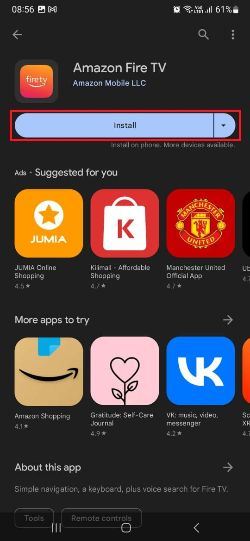 4. When the download is complete, tap Open.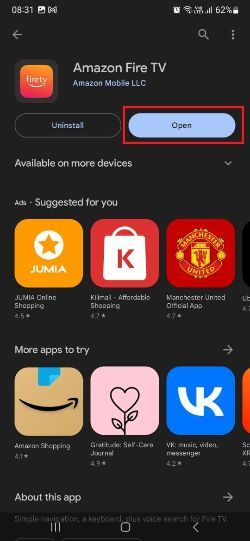 5. Launch the app and tap on your Fire TV device.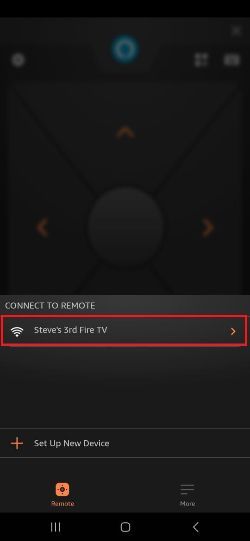 6. You'll see a four-digit code on the Fire TV screen. Enter this code in the provided field on the Fire TV app.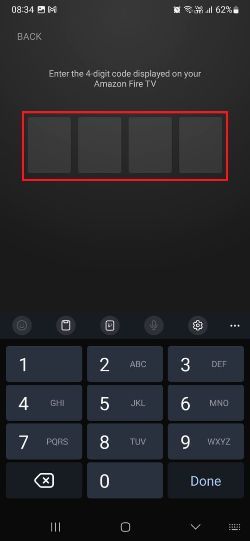 7. Once connected, tap the settings gear at the top left of the Fire TV app. The FireStick's settings window appears on the screen.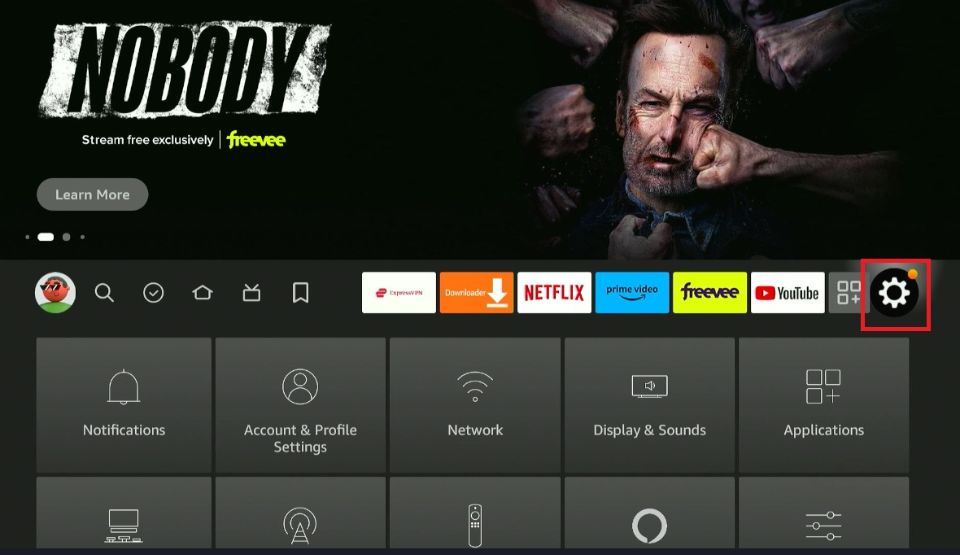 8. Using the down arrow, scroll to My Fire TV and tap the center button to select it.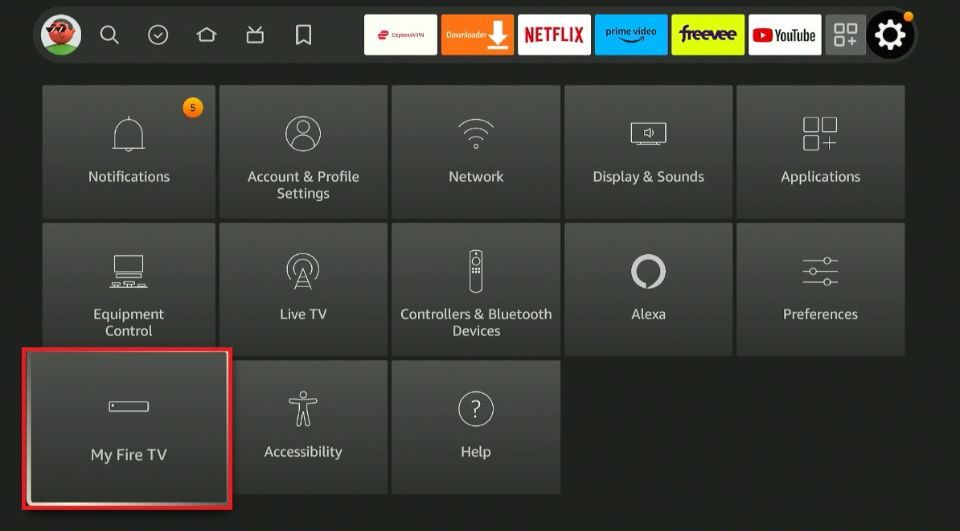 9. Use the down arrow to scroll to Reset to Factory Defaults and select it.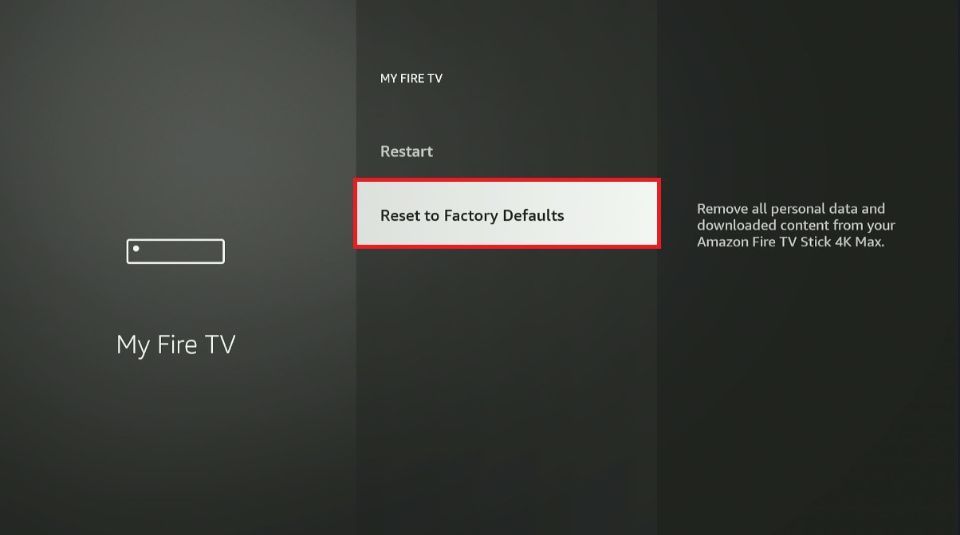 10. Select Reset to confirm.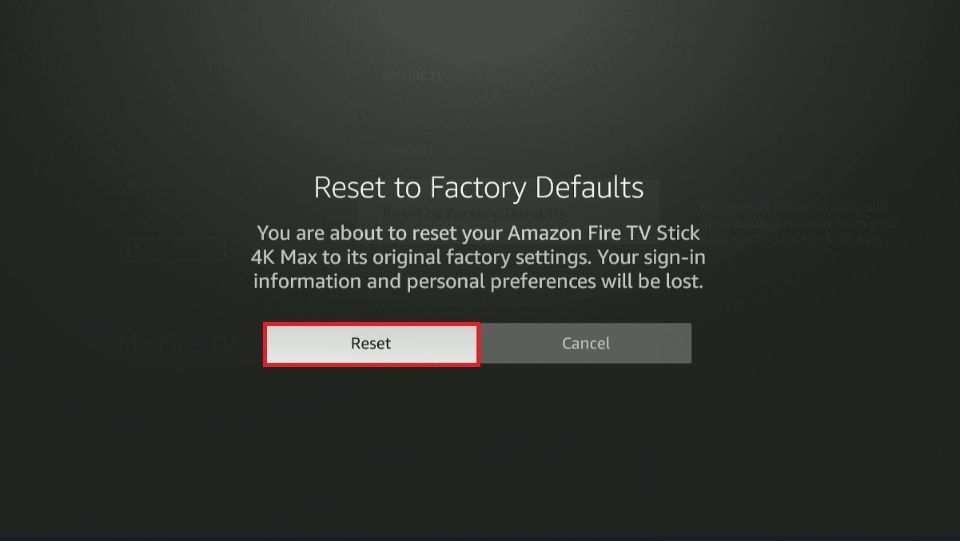 The FireStick will reset to factory settings.
What Happens After Factory Resetting a FireStick?
Resetting your FireStick to factory defaults deletes all data, including sign-in information, downloaded apps, in-app purchases, and preferences. After the reset, what next? If you intend to use the FireStick again, you must configure the device. Below are the steps to take to configure your Fire TV device again after a factory reset:
Set Up the FireStick
You must sign in to FireStick using your Amazon account and set up the device. To get started, press the Play/Pause button on your Fire TV remote, then follow the on-screen directions to complete the setup. Here is a detailed guide to setting up FireStick in five minutes:
Install Official Apps
Streaming apps are the backbone of the Amazon FireStick. Reinstall your favorite apps for streaming movies, TV shows, sports, music, and live TV. You can start by downloading the official apps from the Amazon App Store before jailbreaking the device. Refer to our list of the best FireStick apps for ideas.
Jailbreak the FireStick to Sideload Third-Party Apps
You need to use third-party apps and IPTV services to get the most out of your Fire TV device. These unofficial platforms offer free content, including live TV, sports, movies, and TV shows.
However, by default, FireStick doesn't allow the installation of apps from unknown sources. To sideload these apps, you need to jailbreak your FireStick. Jailbreaking means changing developer settings to allow app installation from unknown sources and sideloading apps using downloader apps. One such app is called the Downloader app. For more help downloading third-party apps on FireStick, check out our guide on how to sideload apps.
Wrapping Up
We've talked about resetting FireStick to factory defaults from the device settings using the Fire TV remote and Fire TV mobile app. If you have any questions or comments, please leave them in the comment section below.
Related: