This article shows how to install UK Turks Kodi addon. Also, the guide includes what's UK Turks, whether it's safe and legal, some of its features, and more. You can use this all-in-one piece as a reference for any Kodi device, including Fire TVs, Nvidia Shield, Android TV Boxes, Windows PCs, and more.
What Is UK Turks?
UK Turks is an all-in-one famous video streaming addon available on UKTurks Addon Repository. You can stream live TV channels, sports, movies, cartoons, concerts, and more on UK Turks.
UK Turks requires an access code that lets you use the addon for 4 hours. However, you can generate the code for free every 4 hours. I will show you how to do it later in the guide.
But gladly, UK Turks is a stand-alone addon as it doesn't require you to enter any paid premium service to stream your favorite content.
All-in-all, UK Turks is one of the best AIO addons to stream anything you like for free.
Note: UK Turks was only working on Kodi 18 Leia and below at the time of writing.
Attention KODI Users: Read before you continue
Government and ISPs endlessly monitor your online activities using your IP address 3.17.249.235 (exposed to everyone). Kodi is an excellent platform for streaming movies, TV shows, and sports, but streaming copyrighted content can get you into legal trouble. 
You should use a reliable Kodi VPN and protect your streaming activities and privacy. A VPN will hide your IP address and bypass government surveillance and geo-restrictions.
I trust and use ExpressVPN, the fastest and most secure Kodi VPN. It's easy to install on any Kodi device, including Amazon FireStick, PCs, and Smartphones. In addition, it offers a 30-day money-back guarantee, and 3 free months with the annual plan.
Read: How to Install & Use the best VPN for Kodi.
Is UK Turks Safe?
UK Turks is part of a third-party Kodi repository. Unfortunately, there's no official way for us at FSH or any other authority to confirm whether it's 100% safe for your device.
That said, UK Turks may be safe for your device. But as there's no way to check it, you, as a user, have to take full responsibility.
However, I tested the UKTurks Addon Repository zip file on VirusTotal. Thankfully, it passed all checks – check it out: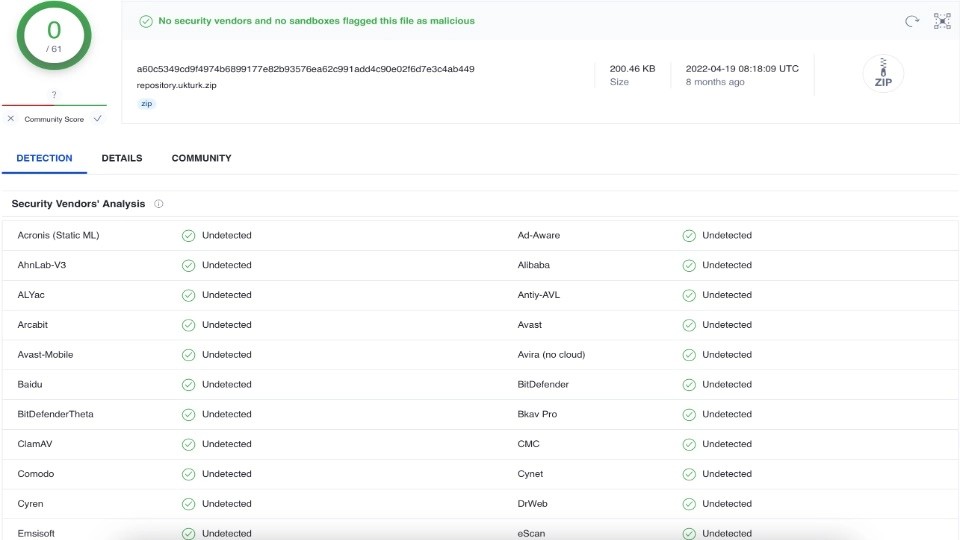 Is UK Turks Legal?
UK Turks serves its users by scraping many freely available links on the internet. And as the source of those links is unknown, it's impossible to verify their legality.
At FireStickHow.com, we don't possess appropriate resources to verify whether the UK Turks links are legal or illegal.
To use UK Turks, regardless of its anonymity of legality and safety matters, I recommend a VPN. With a service like ExpressVPN, your data and internet session will remain safe and protected.
Features of UK Turks Addon
The following are some top UK Turks features:
16 sections like Live TV, Movies, CCTV, Concerts, and more
Super easy-to-navigate UI
Loads of content
No need to sign in to a premium service to watch content
How to Install UK Turks Kodi Addon
As installing a third-party addon like UK Turks requires extra effort, I have split the section into three halves. So, let's explore each one by one in the pursuit of installing UK Turks.
Part 1 – Turn On Unknown Sources
Let's kick things off by enabling Unknown Sources on Kodi. This option lets you install third-party zip files.
1. Hit Cog.
Note: Selecting Cog will take you to the Settings page of Kodi.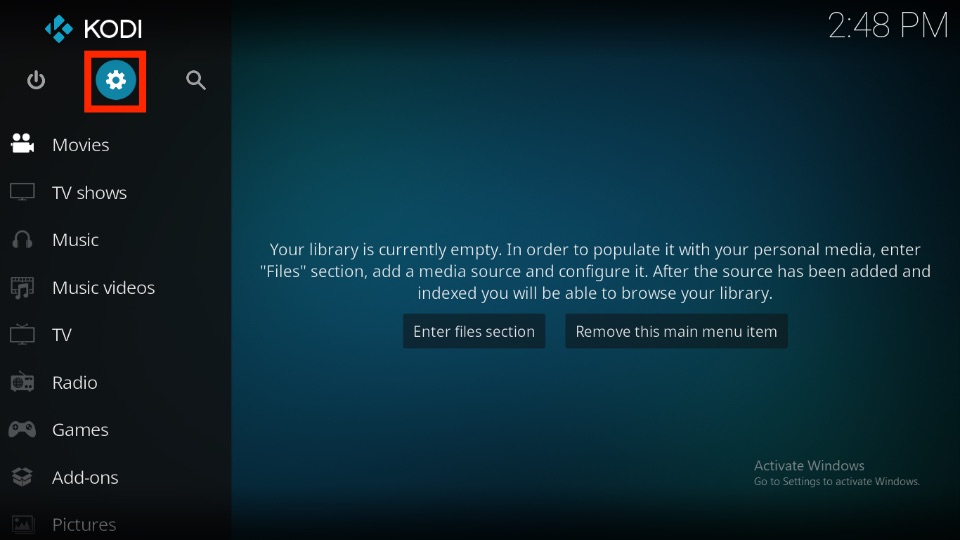 2. Open System – tile with icons of a Screwdriver and Cog.
3. Go to Add-ons.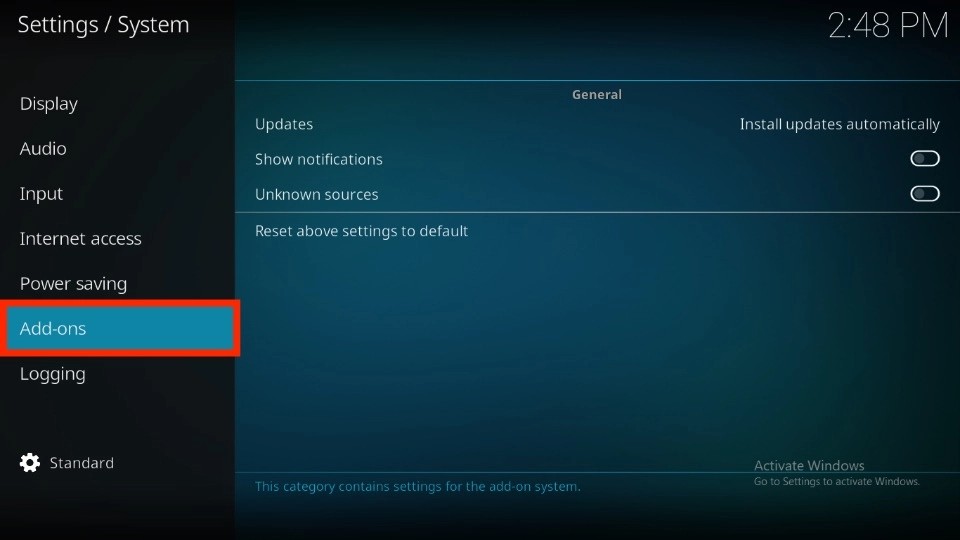 4. Turn on Unknown Sources under General on your right.
5. Kodi's warning regarding allowing unknown sources will appear. Choose Yes to proceed.
Note: On Kodi 19 Matrix, I recommend switching -Update official add-ons from option from Official repositories only to Any repositories.
Part 2 – Install UKTurk Addon Repository
Now, let's add the UKTurk Addon Repository source and install its repo locally on our Kodi app.
1. Choose the Gear Cog icon on Kodi's home.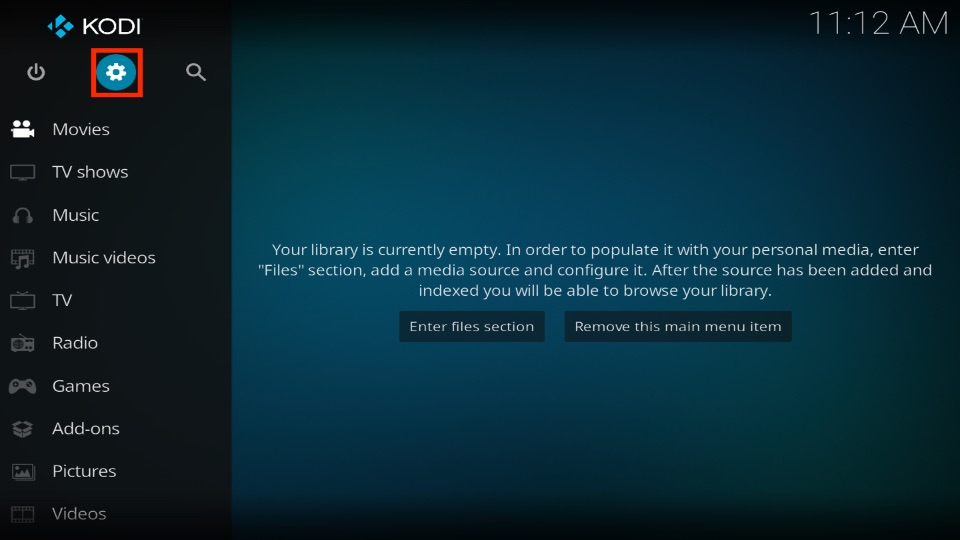 2. Explore File manager.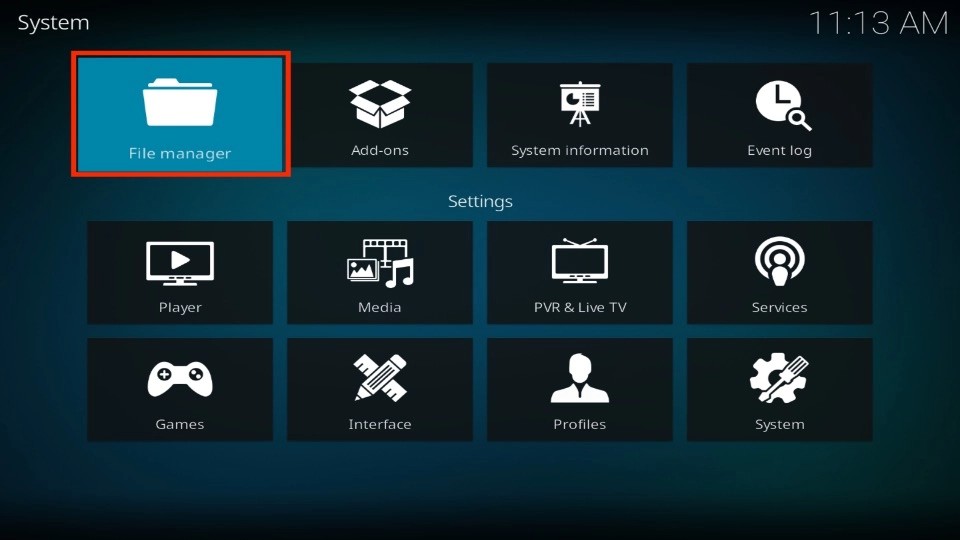 3. Inside, there are two Add source options. You can choose anyone you like.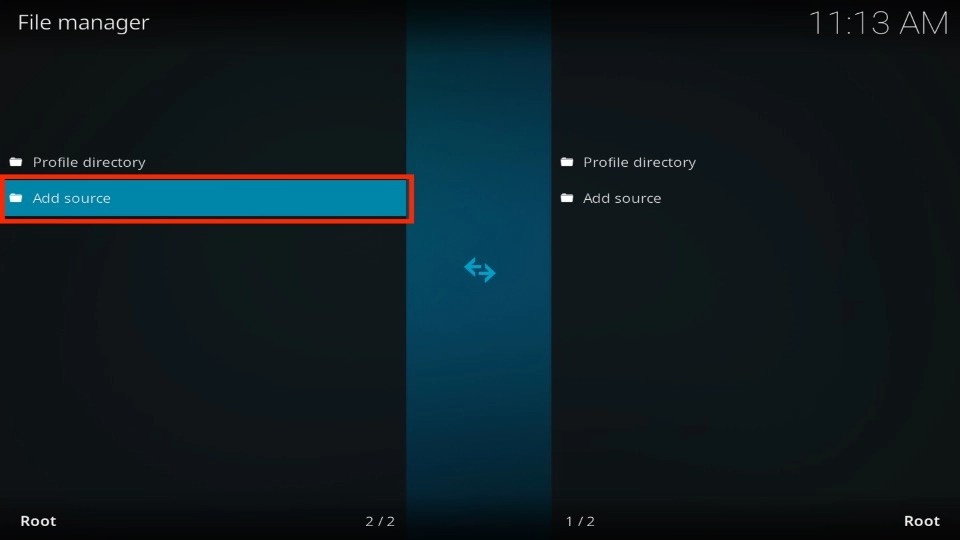 4. On Add file source window, select <None>.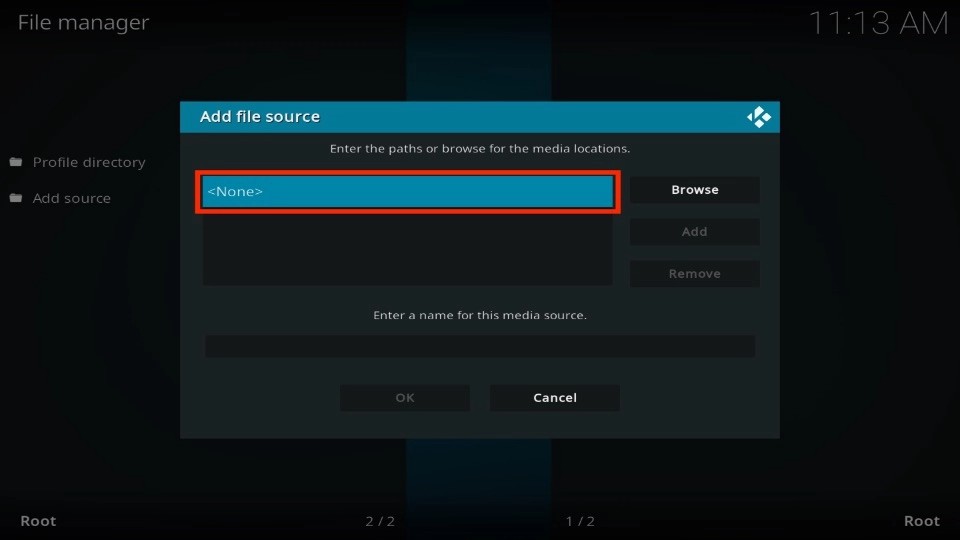 5. Enter UKTurk Addon Repository's official URL – https://addapp.club/ukturk. Then, hit OK.
Note: UKTurk Addon Repository is a third-party repo, and at FireStickHow.com, we aren't affiliated with it. I have only added it here so you can access it on your behalf for educational purposes.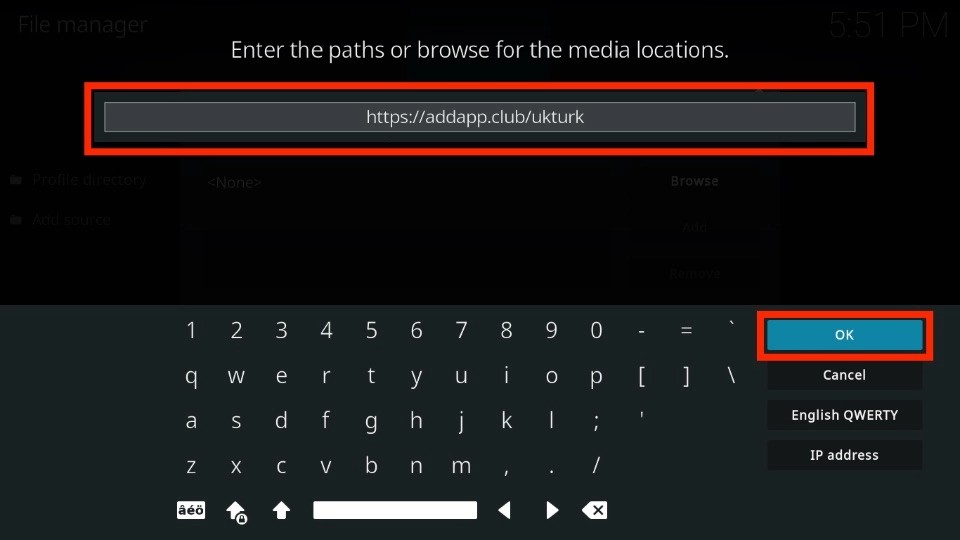 6. To change the default source repo, select ukturk.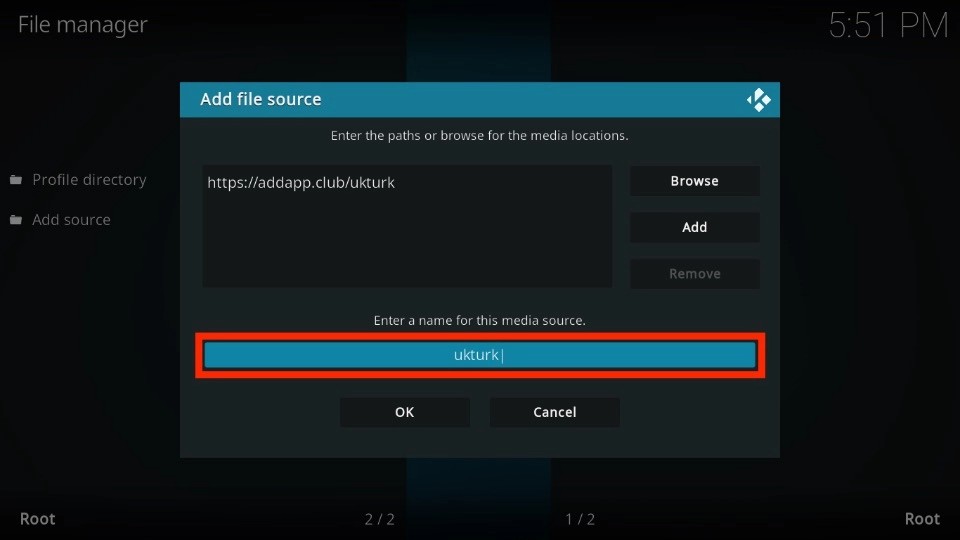 7. I'm okay with the default name. But you can change it to anything you like. However, just remember to pick a simple name. Then, click OK.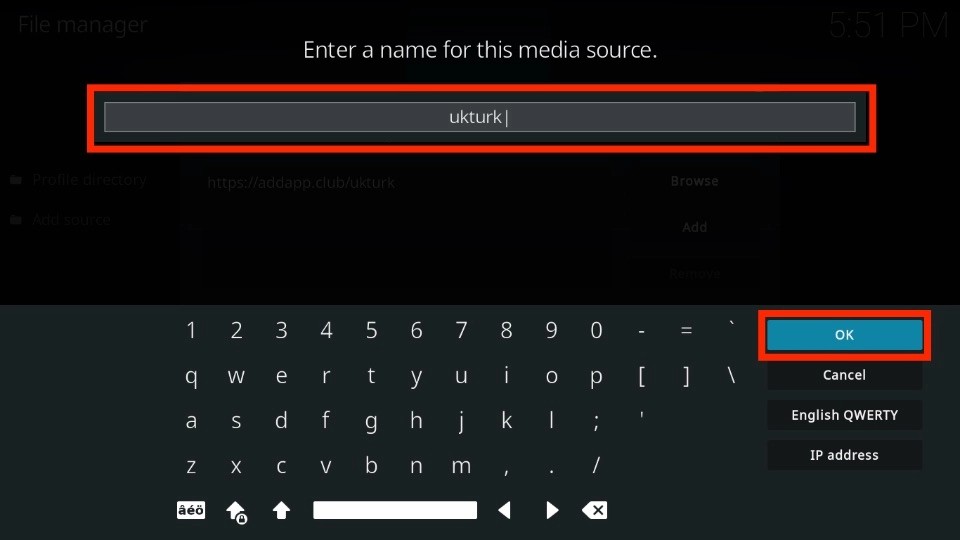 8. Take a final peak and select OK to save the UKTurk source.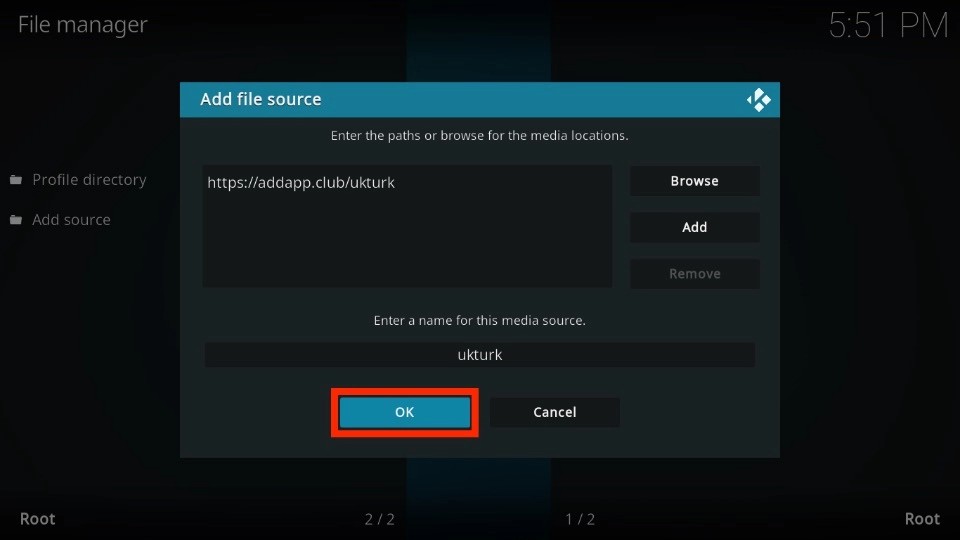 9. You'll see that the source alias, ukturk for me, will be added to the File manager's list.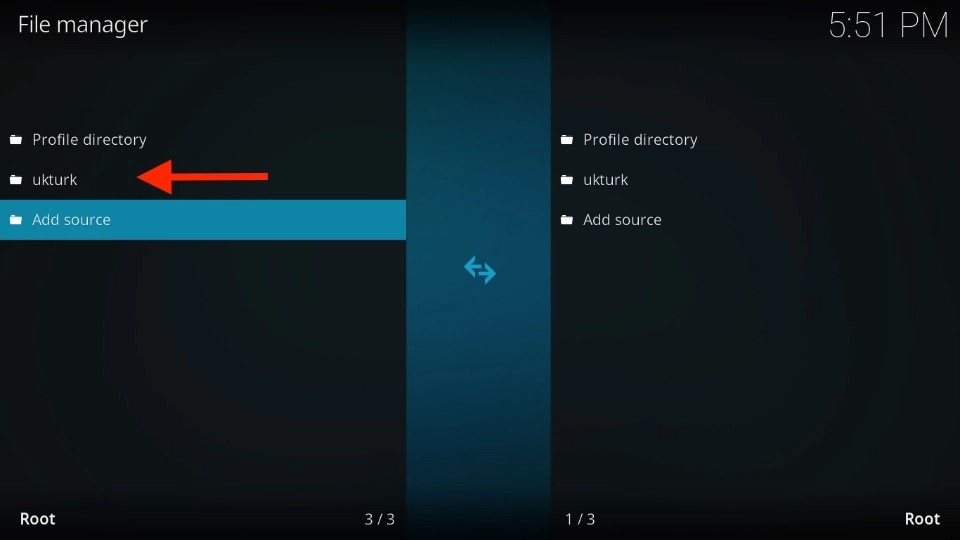 10. Go back to the Kodi settings page and open the Add-ons menu.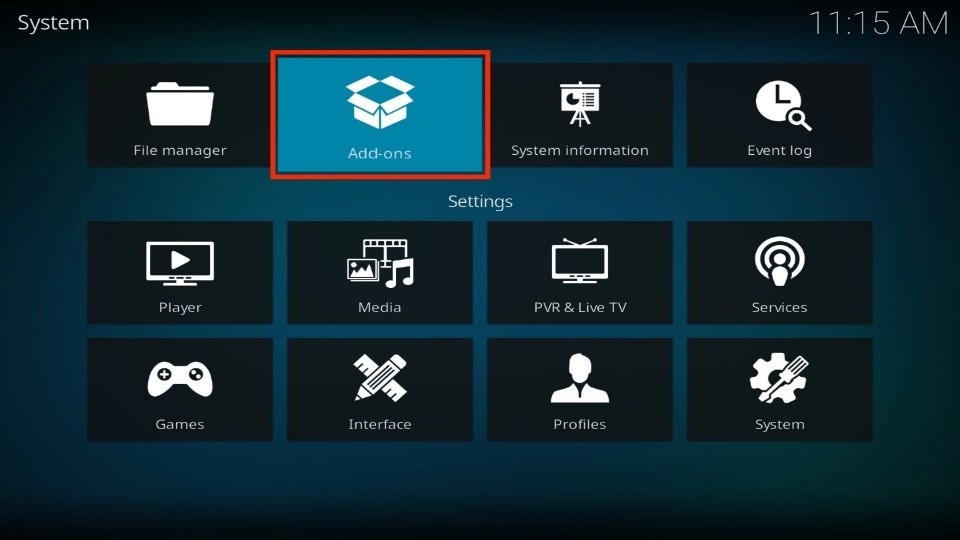 11. Choose Install from zip file to access the installation menu of sources.
Note: Users on Kodi 19 Matrix will receive a warning about manual updates. Click Yes to continue.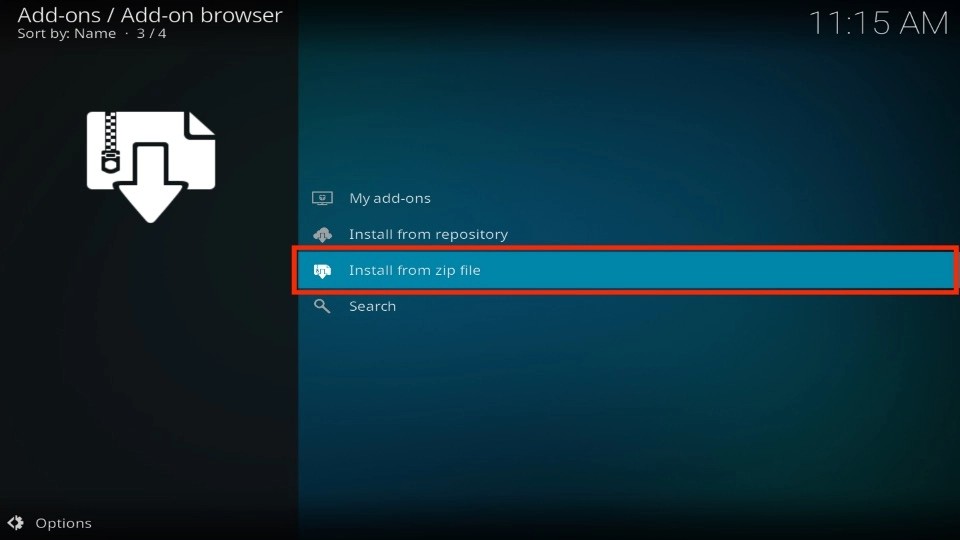 12. Pick the repo alias from the list. For me, it's ukturk.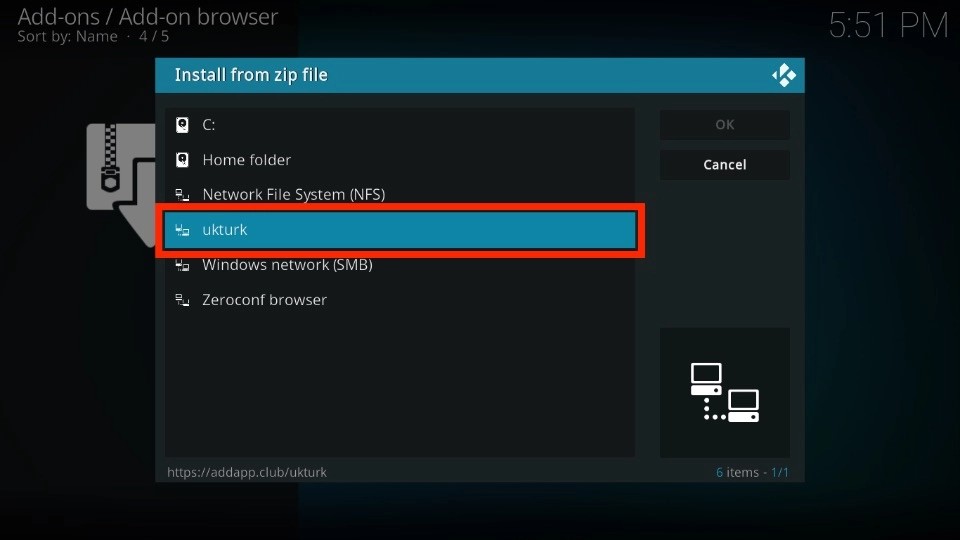 13. Open repository.ukturk.zip.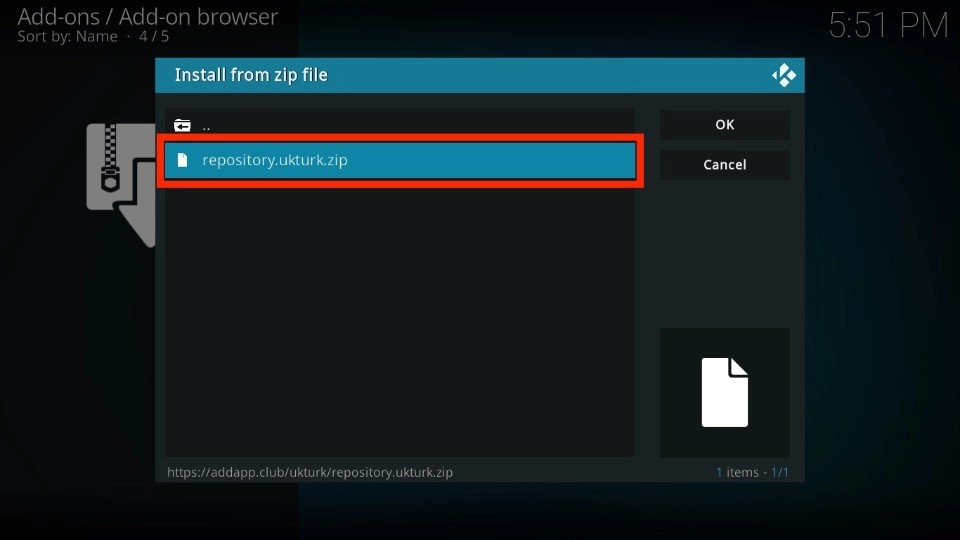 14. On success, a notification will appear on the top right side – UKTurk Addon Repository Add-on installed.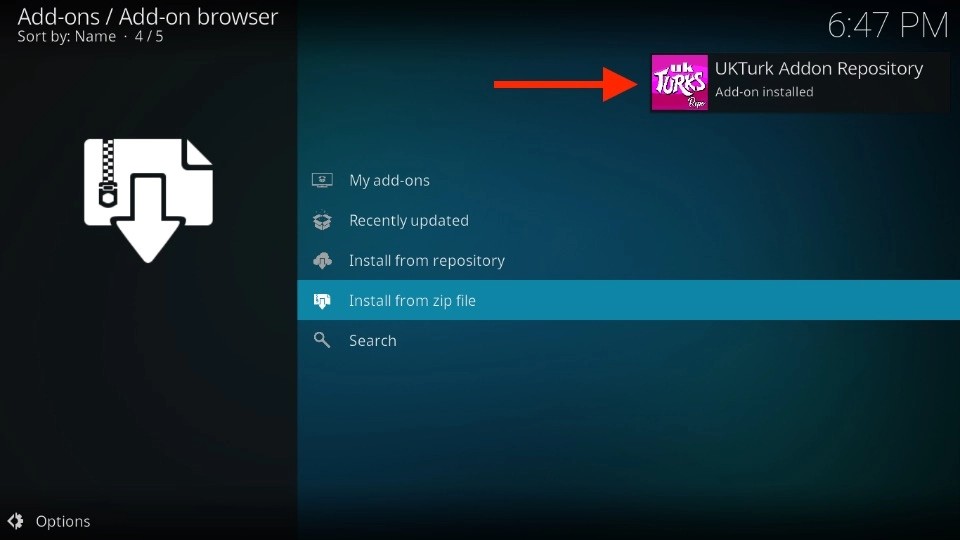 Congratulations! You can now access all contents available inside UKTurk Addon Repository.
Part 3 – How to Install UK Turks Addon
Use the steps to load UK Turks on your Kodi app:
1. Pick Install from repository. This will open a menu that contains all repos installed on the app.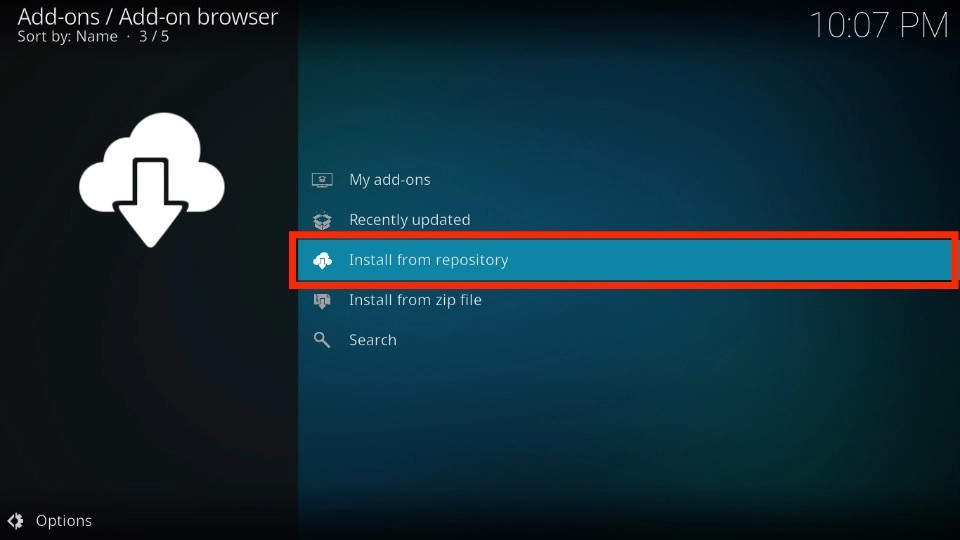 2. Explore UKTurk Addon Repository.
Note: The UKTurk Addon Repository logo might not appear for Kodi 19 Matrix users.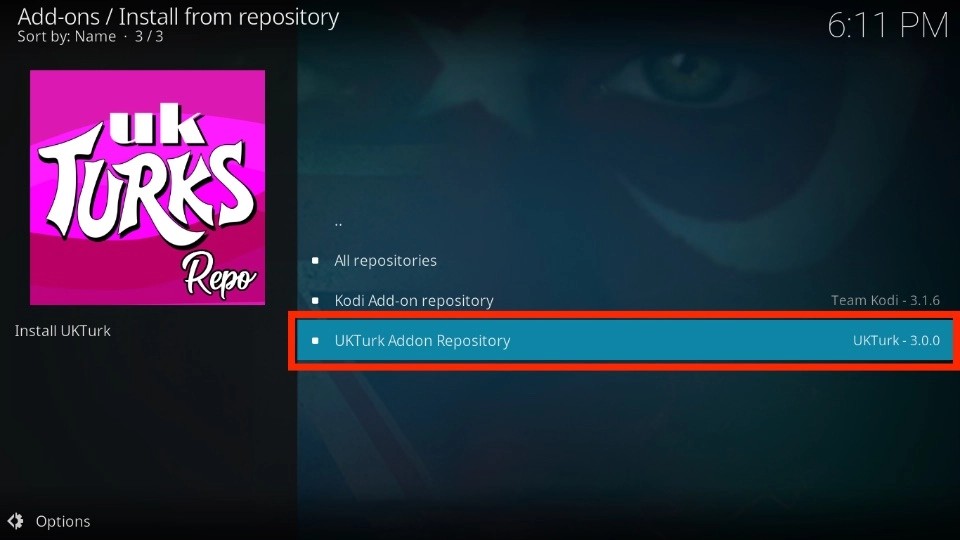 3. There are two sub-folders inside UKTurk Addon Repository. Choose Video add-ons.
4. Select UK Turks Playlists (for Kodi 18 Leia or below users) or UK Turk Playlists 19 (for Kodi 19 Matrix users).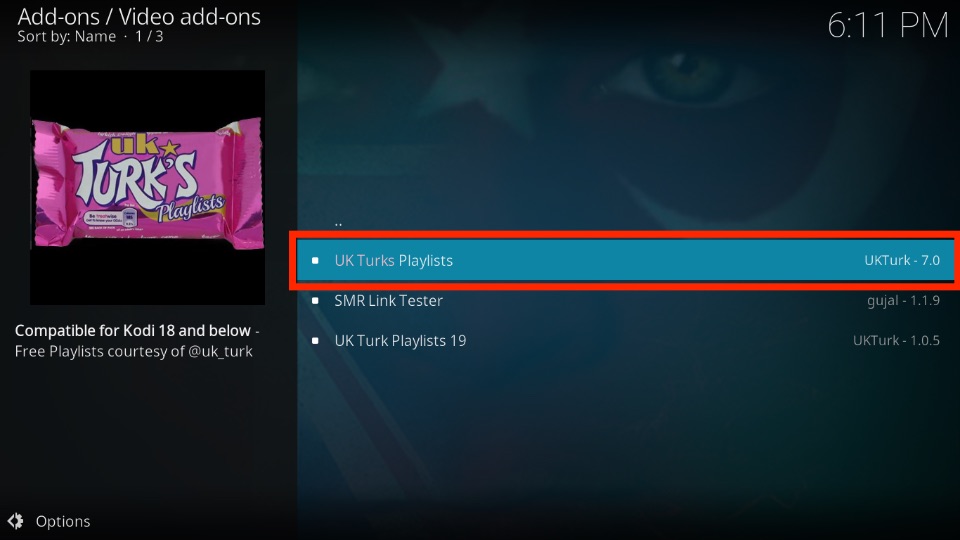 5. On the UK Turks Playlists dashboard, choose Install.
Note: The UK Turks Playlists' menu features tons of info about the addon, like its summary, dependencies, version, etc.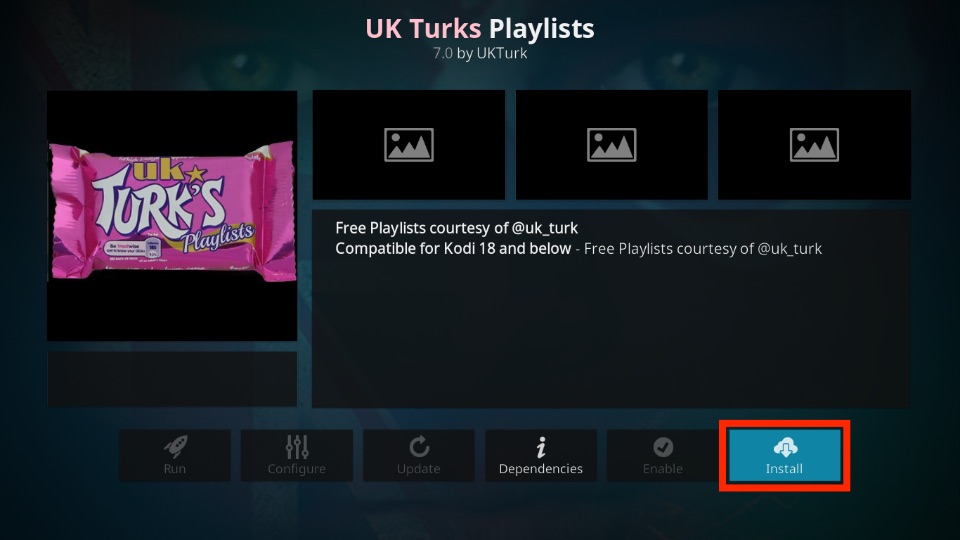 6. UK Turks Playlists will require installing some additional add-ons. Choose OK to proceed.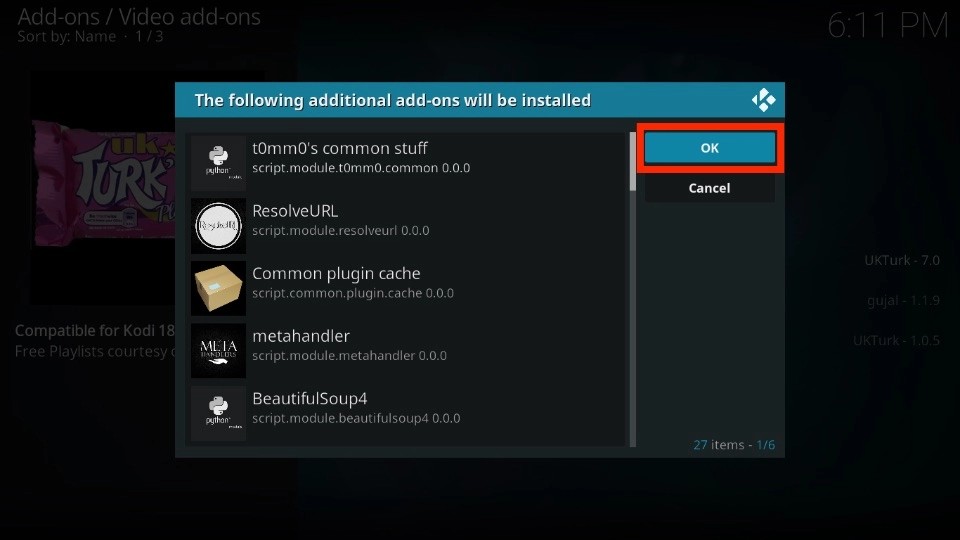 7. Let Kodi complete UK Turks downloading and installing.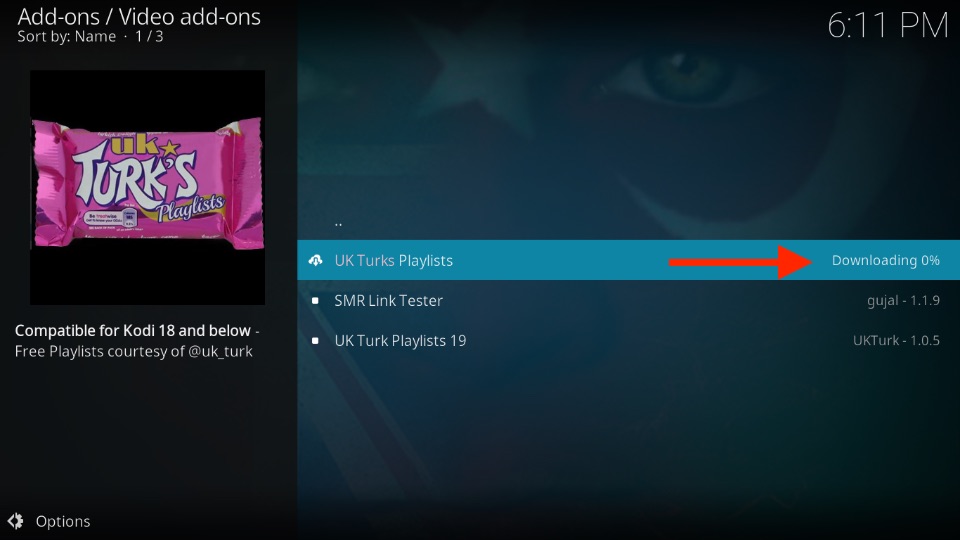 8. On completion, a message will appear – UK Turks Playlists Add-on installed.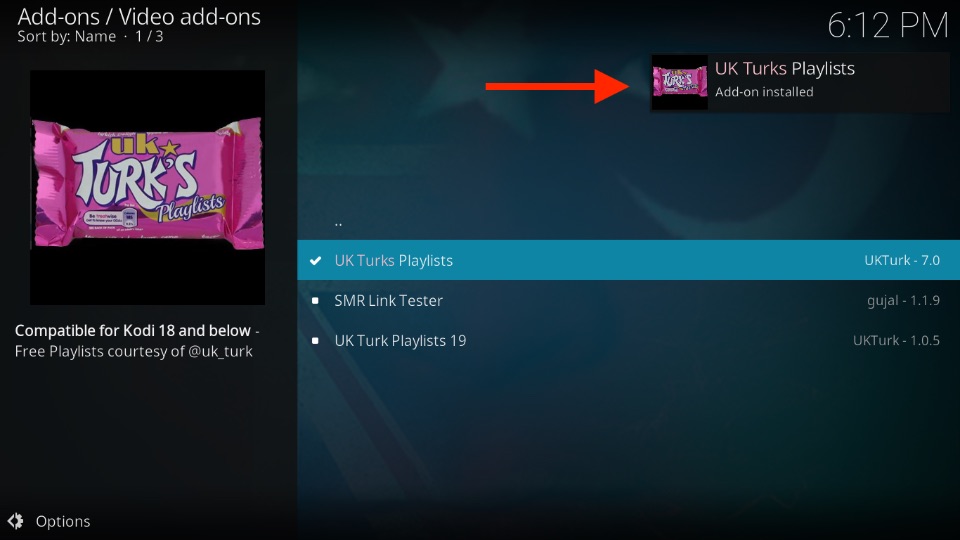 Hurray! You have installed the famous UK Turks addon.
Wait! It looks like you are all set to start watching your favorite content on Kodi. But have you protected your online identity yet? You are under constant surveillance by the Government and ISP. They use your IP address 3.17.249.235 to track you. Streaming free or copyrighted videos may get you into legal trouble.
Thankfully, you can use a VPN to easily protect your privacy and go invisible from your Government and ISP. I use and recommend ExpressVPN with Kodi.
ExpressVPN is the fastest, most secure, and streaming-friendly VPN. It is easy to install and set up on any Kodi device, including FireStick, Smartphones, PCs, and more.
ExpressVPN, offers an unconditional 30-day money-back guarantee. So, if you do not like the service (I don't see why), you can get a full refund within 30 days.
Please remember that we encourage you to use a VPN to maintain your privacy. However, we do not condone breaking copyright laws.
Before you start using Kodi for streaming, here is how you can protect yourself with ExpressVPN:
Step 1: Sign up for ExpressVPN Here
Step 2: Download ExpressVPN on your device by clicking HERE
Step 3: Open the ExpressVPN app on your device. Sign in with your account. Click the connect/power button to connect to the VPN

Great! You have successfully secured yourself with the best Kodi VPN.
How to Use UK Turks Kodi Addon
There's so much to like about UK Turks! Don't believe me? Follow me.
Open Add-ons on Kodi's home screen.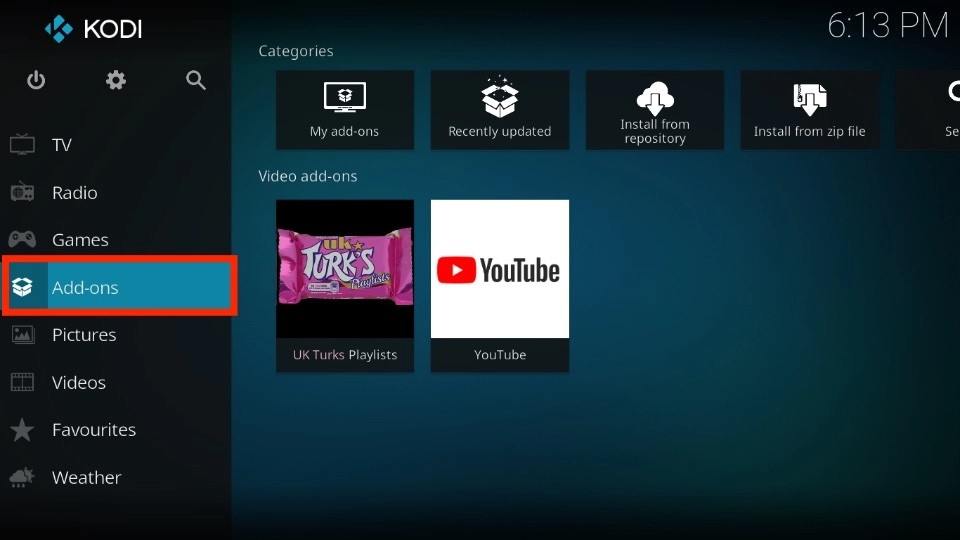 On Video add-ons, locate and launch UK Turks Playlists.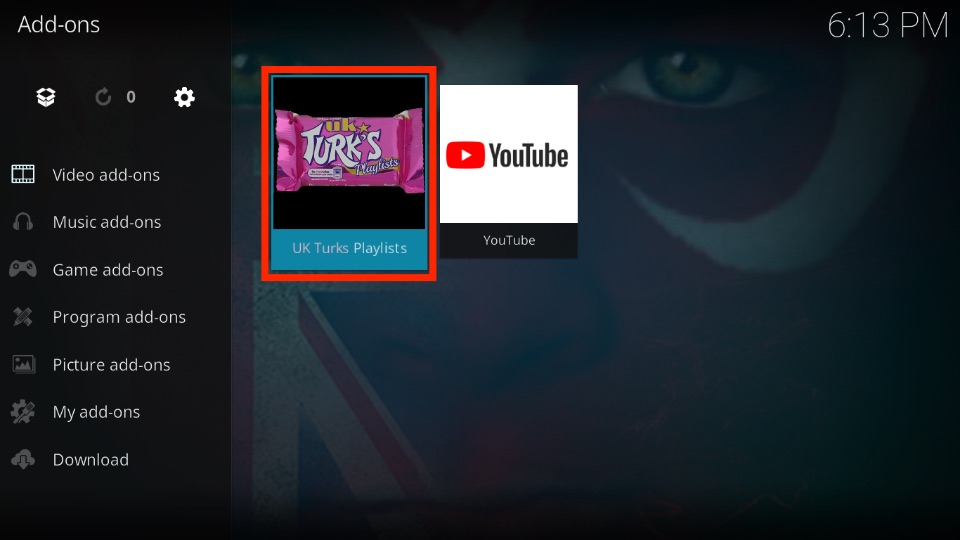 An access token is required to access UK Turks. Click Continue to get access.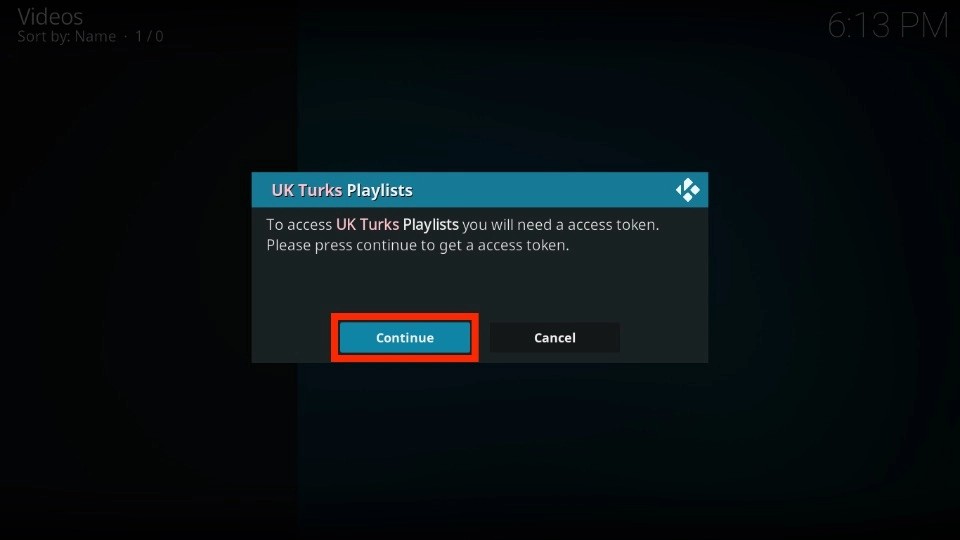 Copy the URL on Kodi's screen and open it on your phone/PC using a web browser. Also, select Enter Token on Kodi.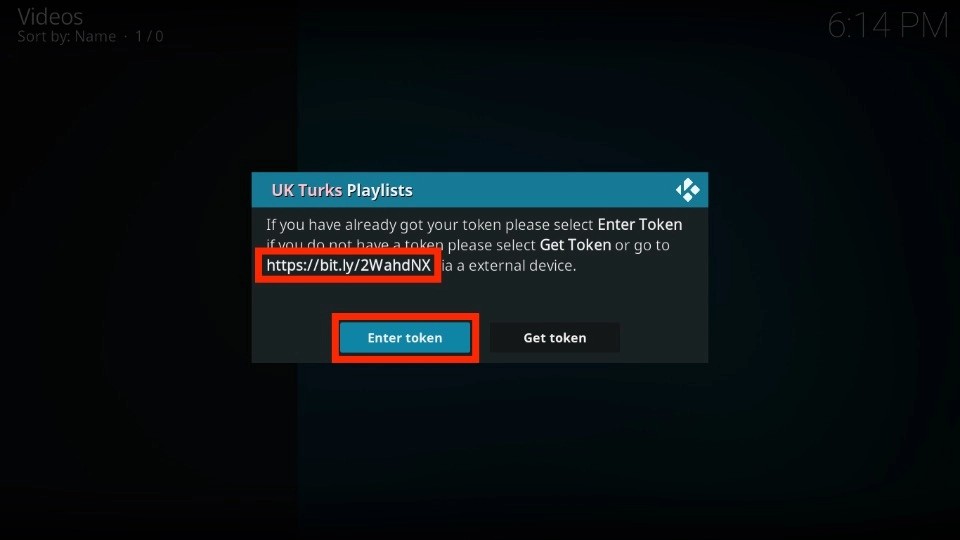 On your system, when the website loads up, scroll down.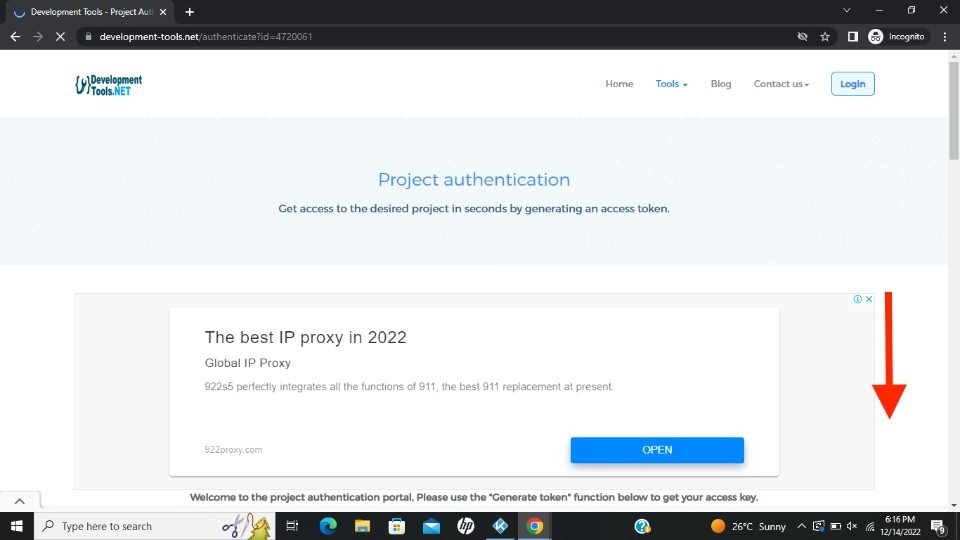 Choose the blue Generate token button.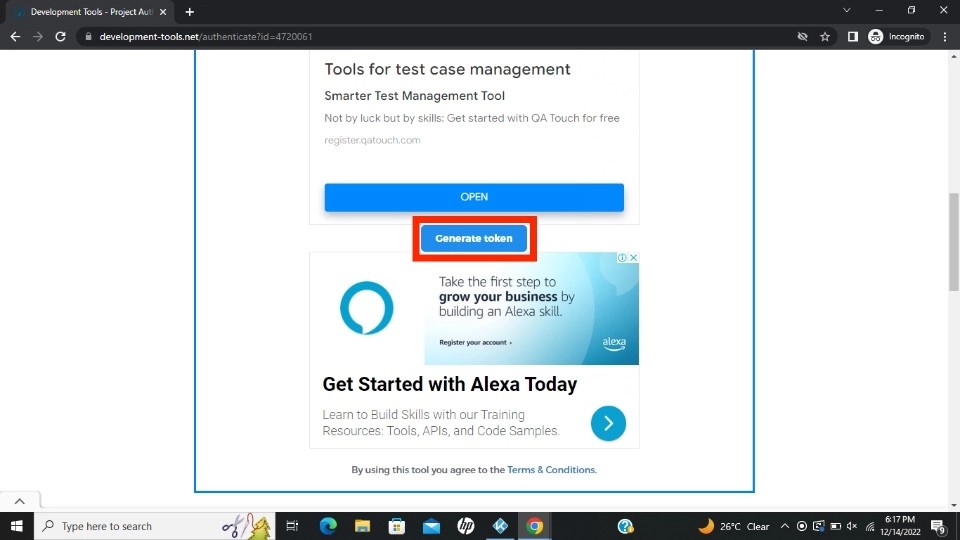 You'll get your verification code in a few seconds – copy it.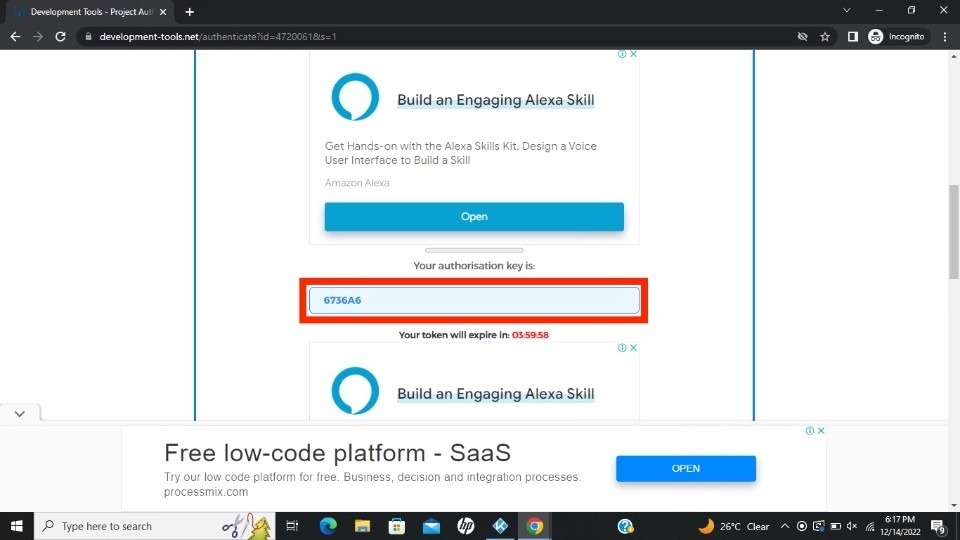 On your Kodi device, enter the copied code and click OK.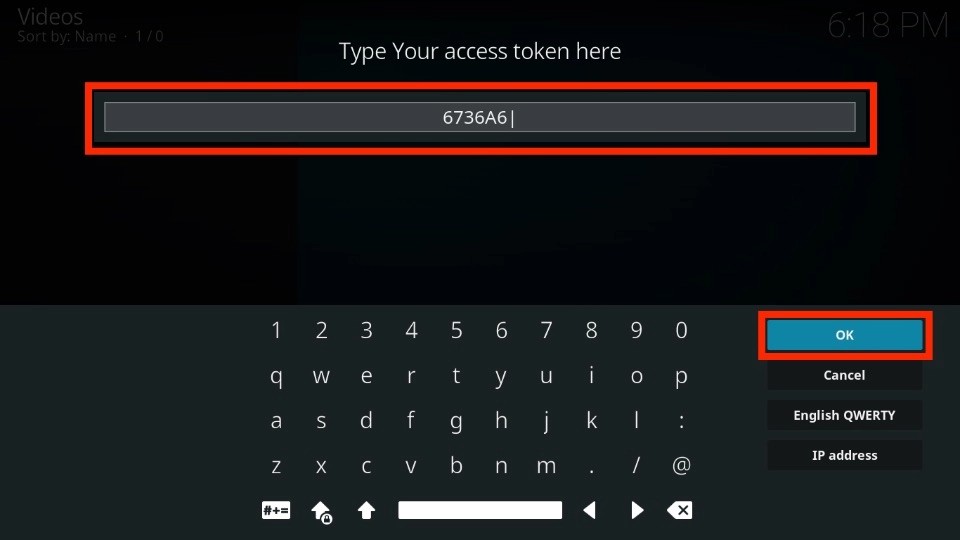 A notification will inform you that the token has been added. Click OK to proceed.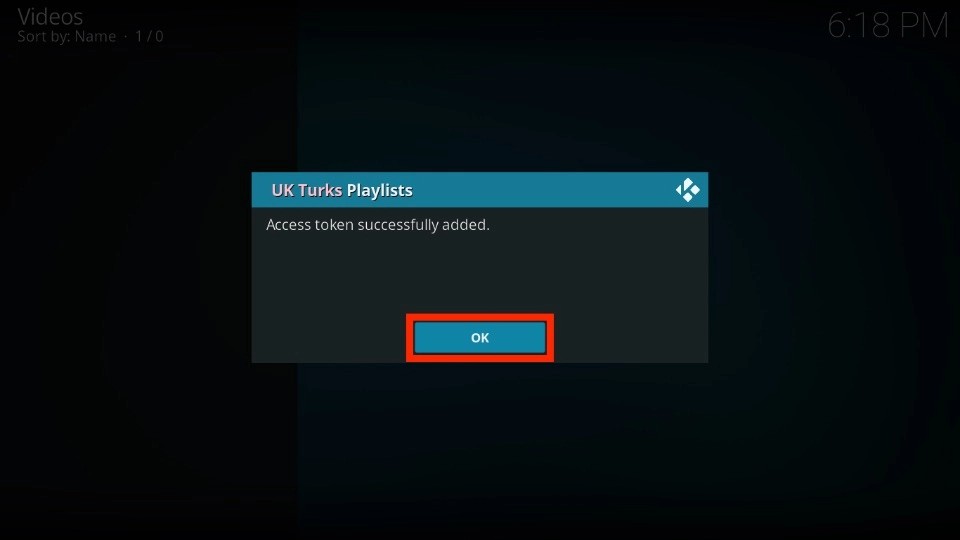 Re-launch UK Turks Playlists.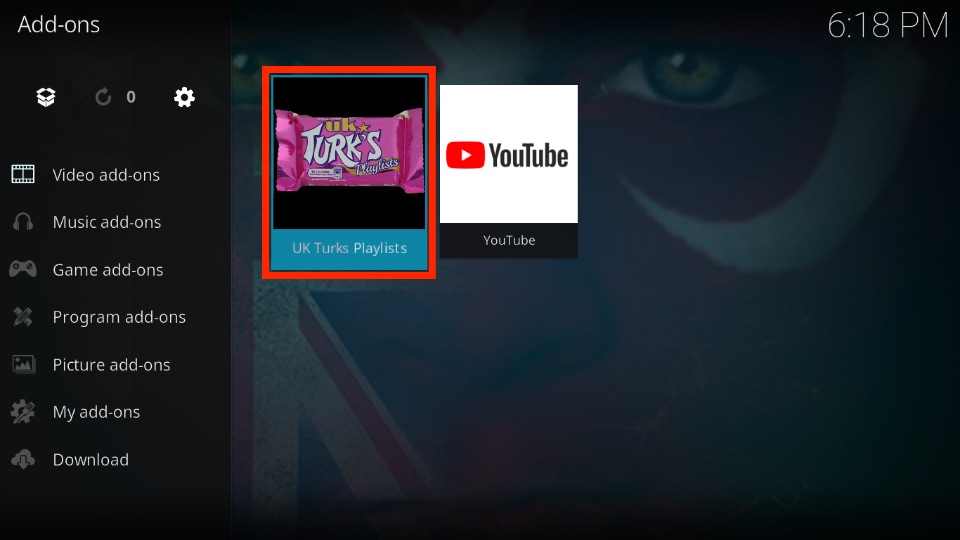 UK Turks is split into the following sixteen sections:
Live TV
Sports
Movies
TV Shows
Cartoons
Documentaries
Stand-Up Comedy
Concerts
Radio
CCTV
PPV Replays
Turkish TV
Turkish Movies
Fitness
FoodPorn
Favourites
To watch live channels, open Live TV.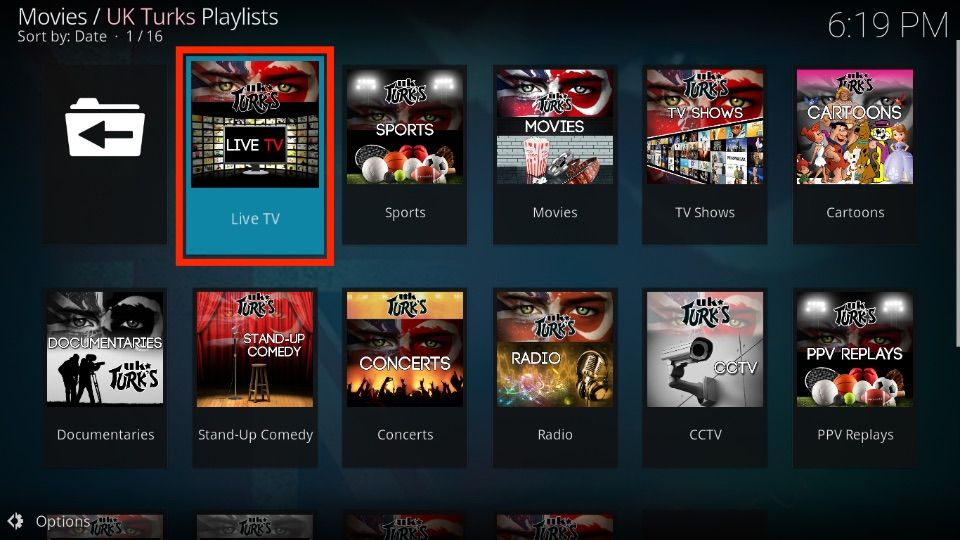 I'm seeing a list of 145 and counting live TV channels split randomly.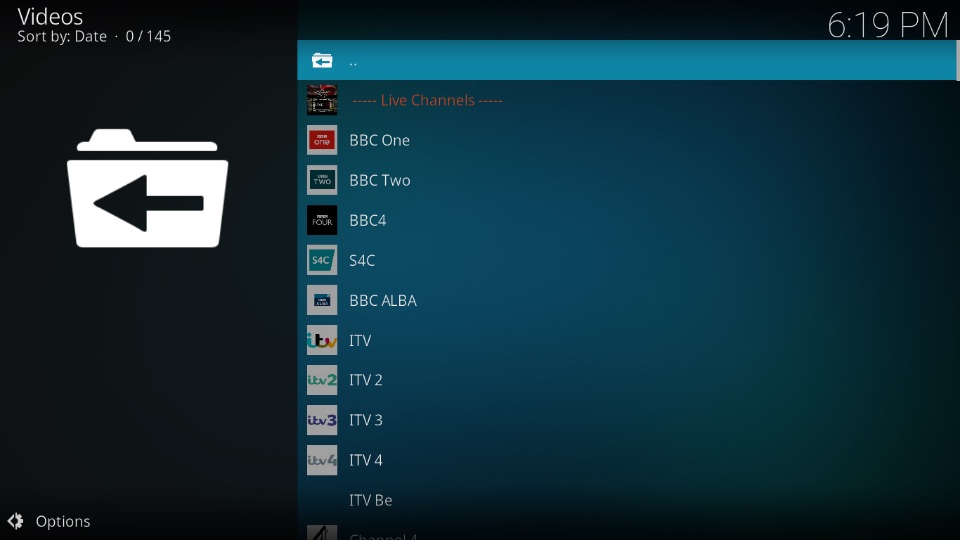 To stream movies, open Movies.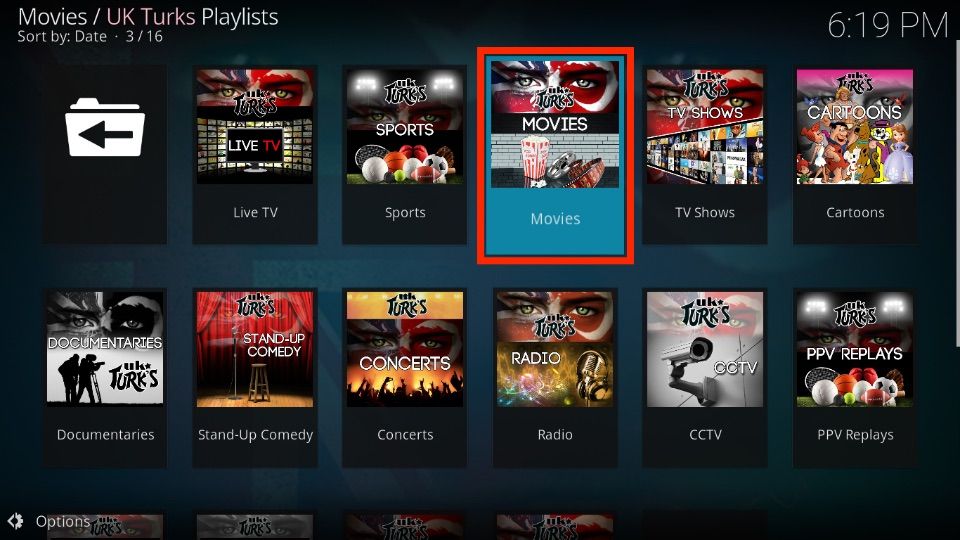 Inside, the content is further divided into sub-folders like New Movies, 2021 Movies, 2020 Movies, 3D & 4K Movies, etc.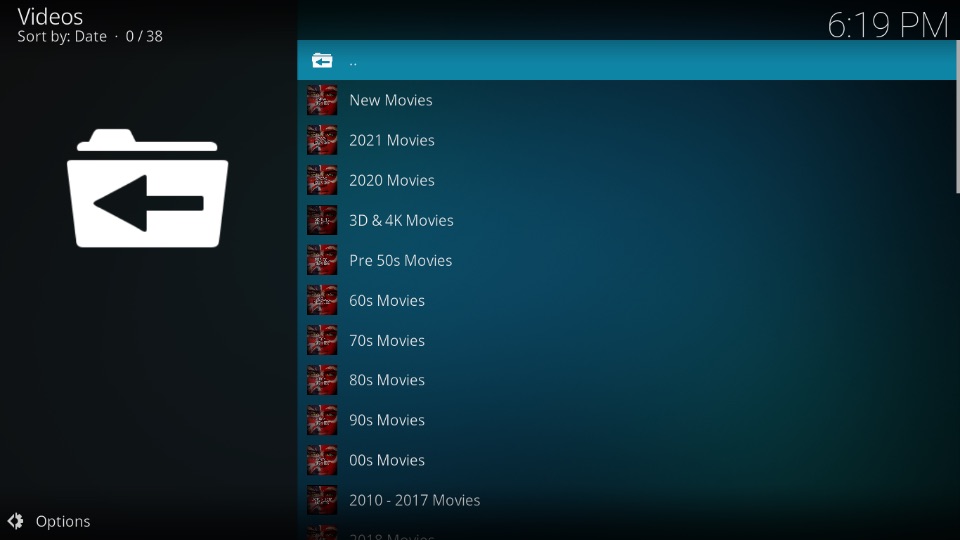 There's a special section, CCTV, that lets you access CCTV footage from worldwide.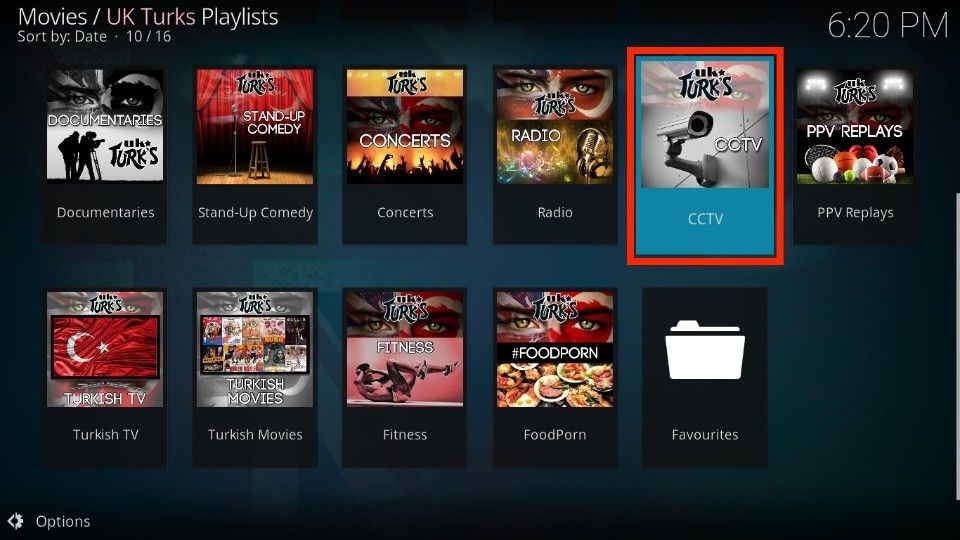 Inside, I can see over 40 feeds of live CCTV.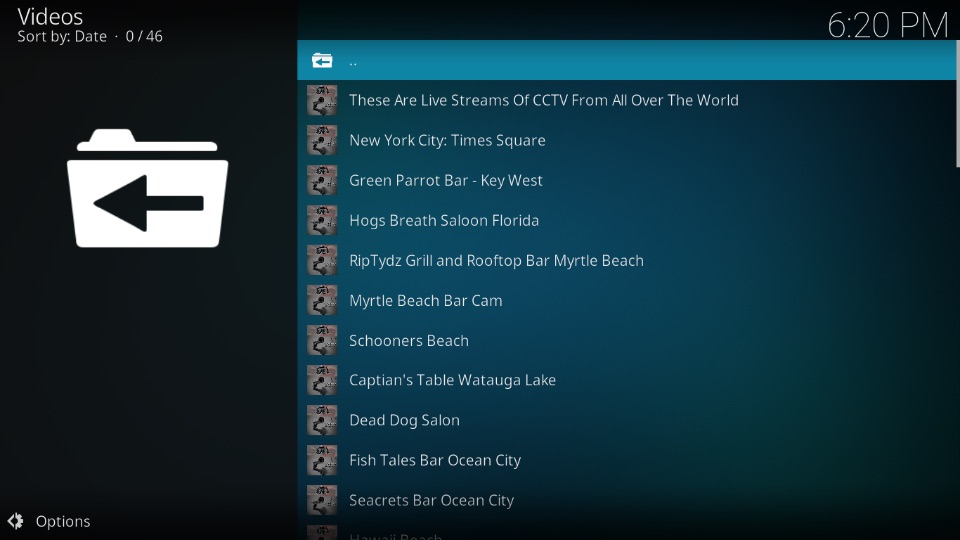 Lastly, discover other amazing UK Turks sections like Concerts, Fitness, TV Shows, etc.
How to Enable Adult Section on UK Turks
Want to turn on the UK Turks adult section? Use the steps below:
1. Long-press UK Turks to open its options menu. Then, pick Settings.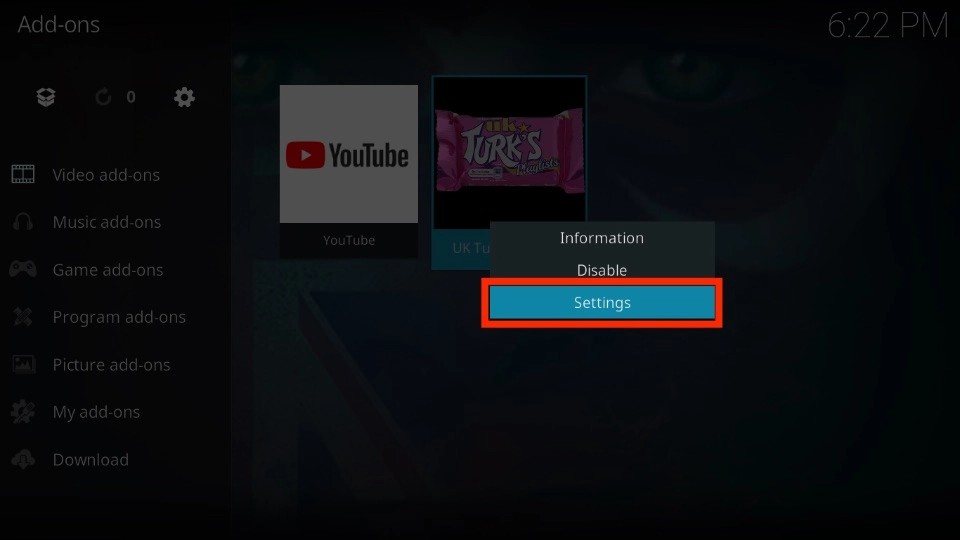 2. Turn on Show Adult Section in list.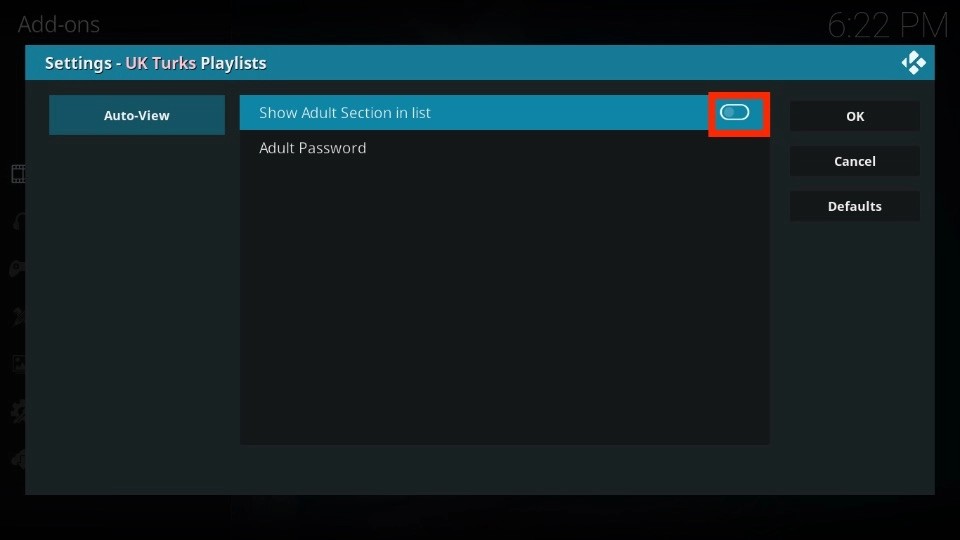 3. Choose Adult Password.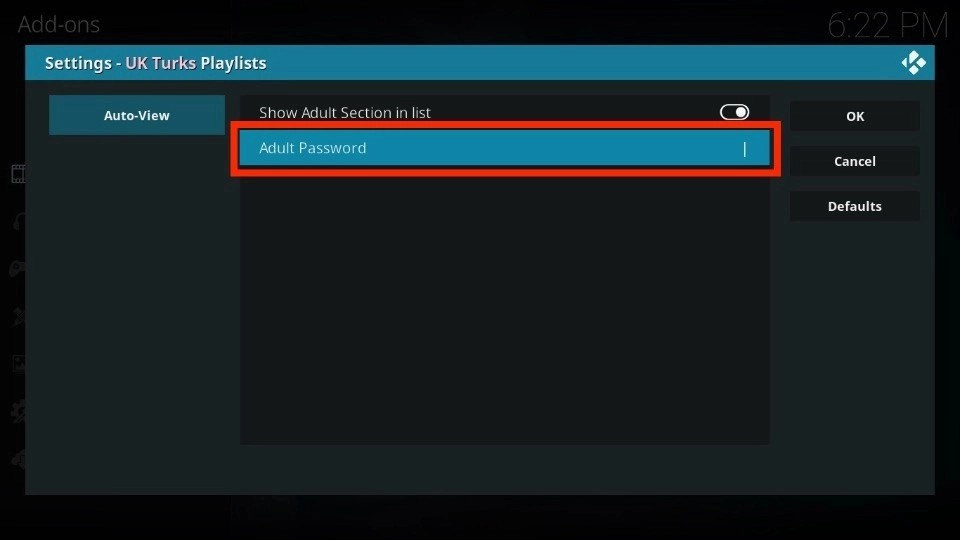 4. Set a Password and click OK to save it.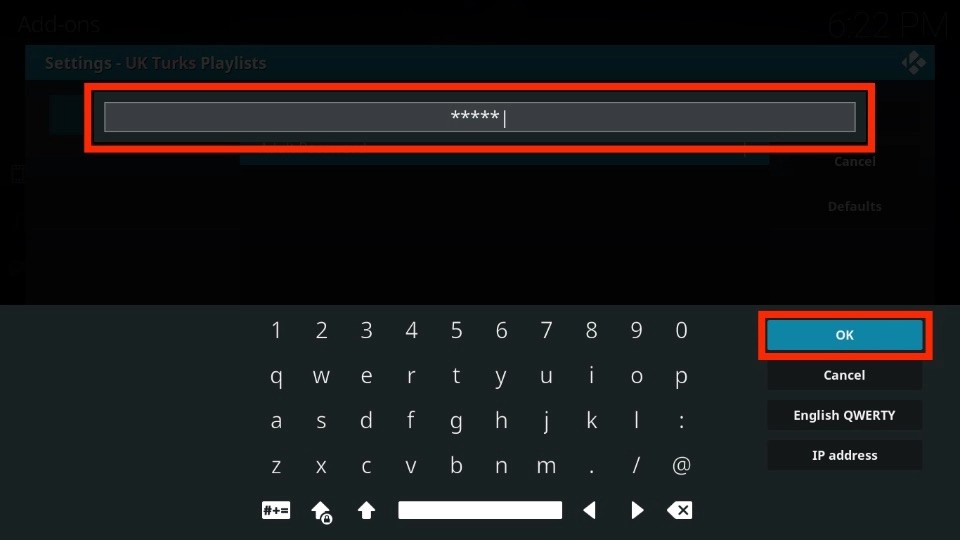 5. Press OK to save the settings.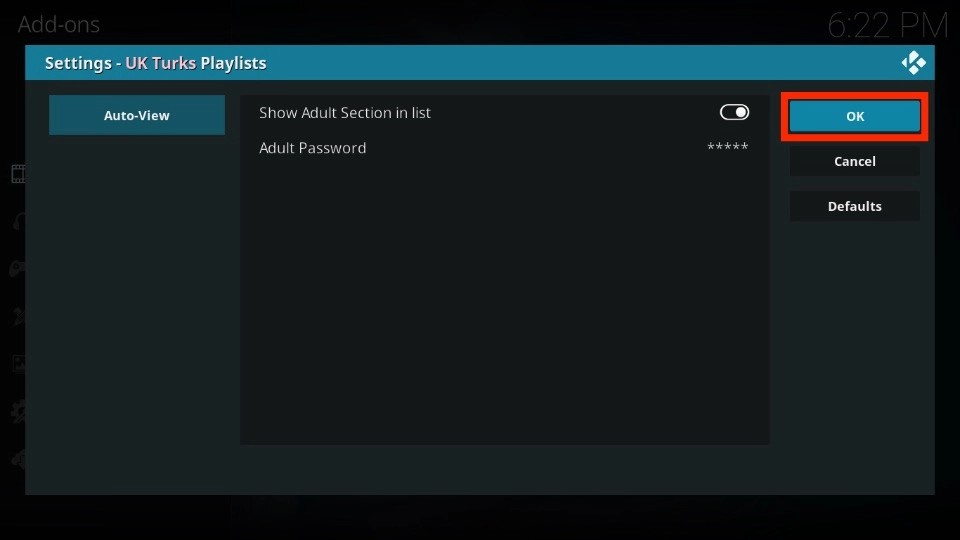 6. Open UK Turks, and you'll see the XXX section, open it.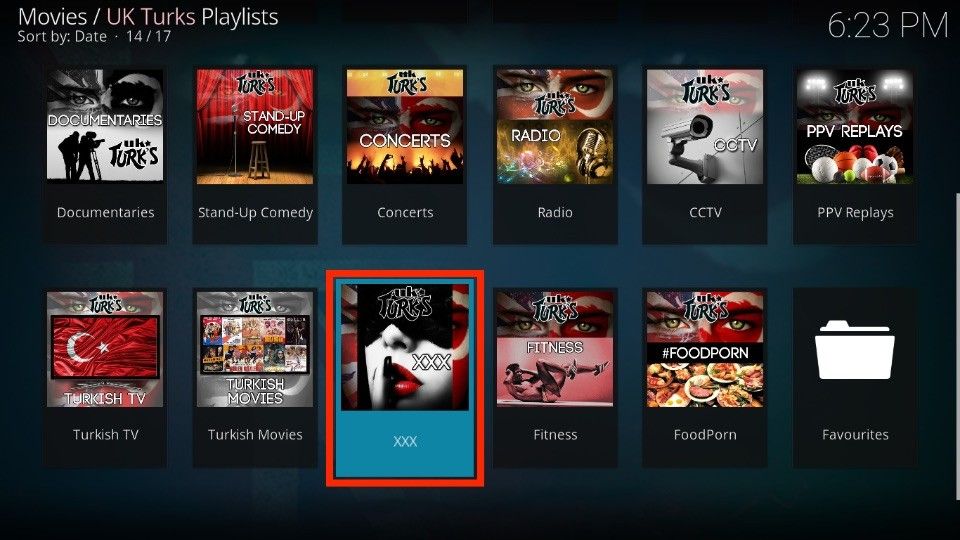 7. Click OK to enter your password for the XXX section.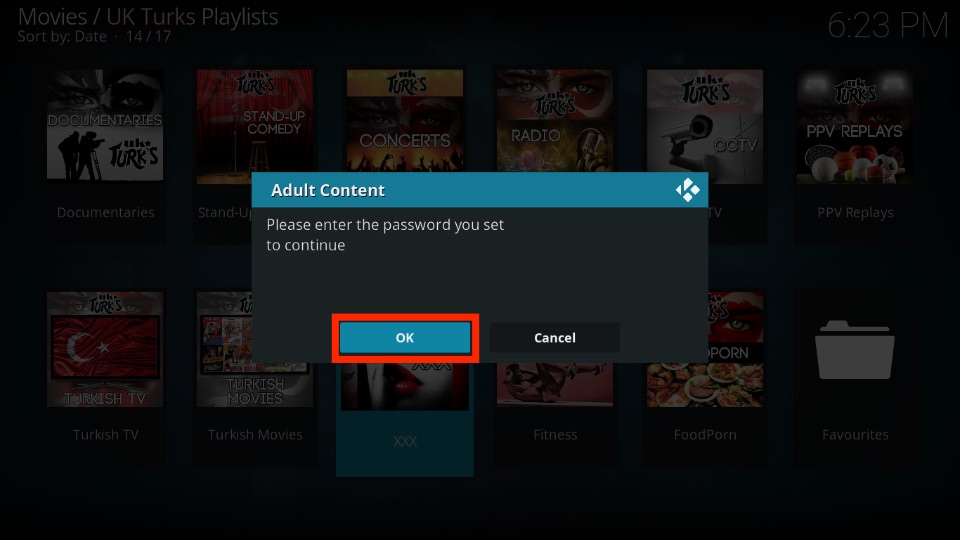 8. Enter the Password you set in step number 4 and hit OK to access the XXX folder on UK Turks.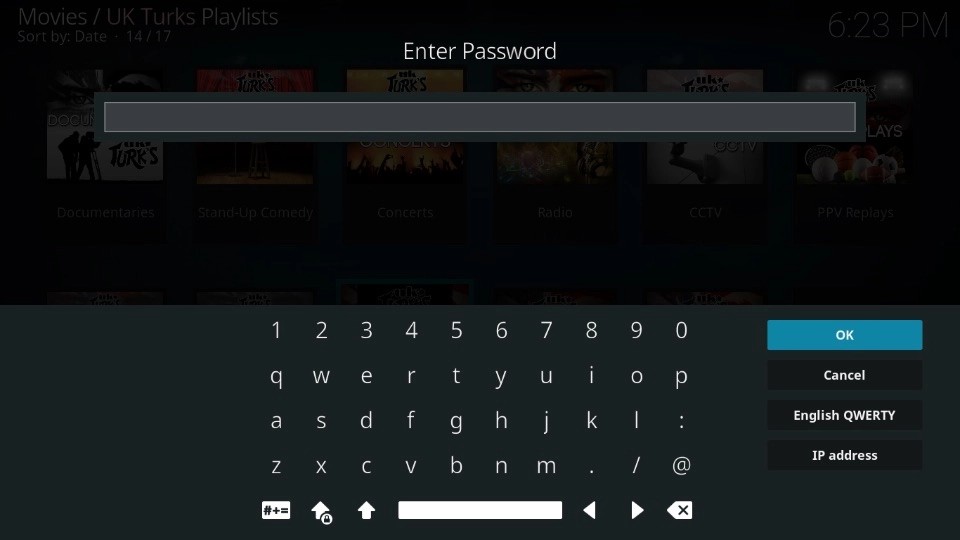 Now, you can easily access the password-protected XXX section on UK Turks.
Conclusion
This guide showed how to install UK Turks Kodi addon. If you have any questions, I'll be more than pleased to help you! Just comment them down below.
Related: