In this tutorial, I will teach how to install the Scrubs Kodi add-on on any device. The add-on can be installed on various Kodi-supported devices, including FireStick, Android TV Box, Nvidia Shield, smartphones, and laptops. In this article, I have demonstrated (with pictures) how to install and use the Scrubs add-on on FireStick. However, the installation steps largely remain the same for all Kodi-supported devices.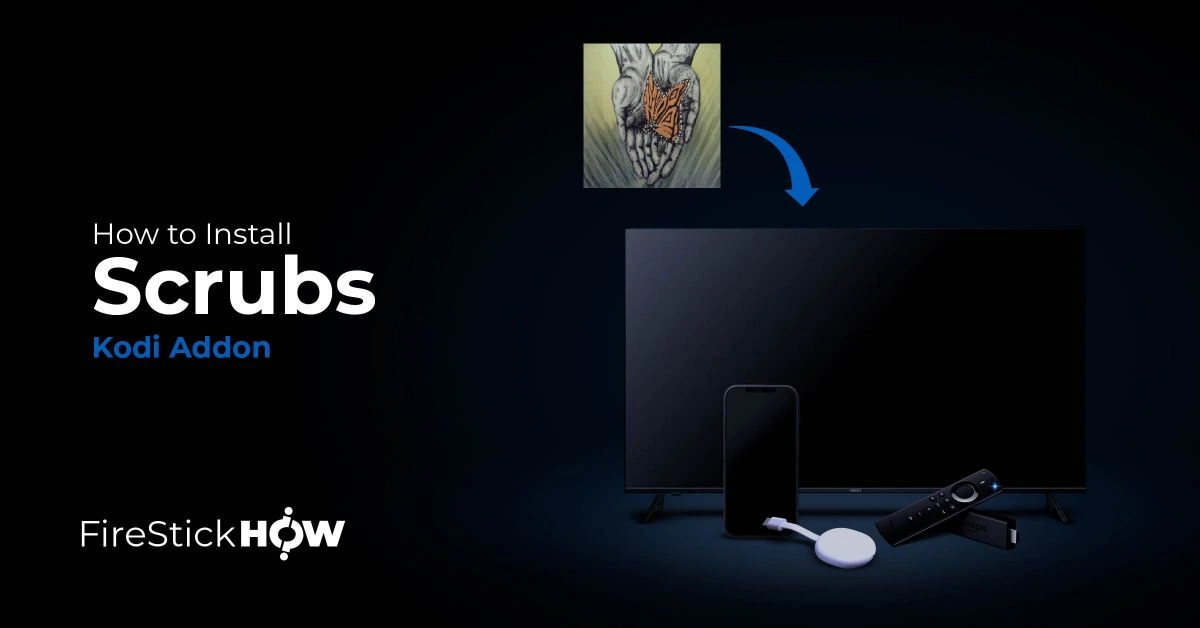 What is Scrubs?
Scrubs is a Kodi add-on for streaming movies and TV shows. The best part is that it hosts free links and no need for Real Debrid. I also liked how you can turn on/off individual scrapers within the settings menu, which helps improve performance. 
Unknown to many Scrubs, V2 is an Exodus fork. Therefore, don't be surprised if you find some similarities. The add-on offers an endless library of gripping TV shows and movies. Furthermore, developers regularly update the library. This way, you always have something on your watch list. Scrubs is one of the few addons that lists new movies or the latest episodes, and it is the best bet if you are looking out for the newest content. Scrubs is part of one of the best addons for Kodi.
Attention KODI Users: Read before you continue
Government and ISPs endlessly monitor your online activities using your IP address 3.17.249.235 (exposed to everyone). Kodi is an excellent platform for streaming movies, TV shows, and sports, but streaming copyrighted content can get you into legal trouble. 
You should use a reliable Kodi VPN and protect your streaming activities and privacy. A VPN will hide your IP address and bypass government surveillance and geo-restrictions.
I trust and use ExpressVPN, the fastest and most secure Kodi VPN. It's easy to install on any Kodi device, including Amazon FireStick, PCs, and Smartphones. In addition, it offers a 30-day money-back guarantee, and 3 free months with the annual plan.
Read: How to Install & Use the best VPN for Kodi.
Is Scrubs Kodi Addon Safe?
The addon belongs to a third-party source. Therefore, the safety issue comes into question. I use this addon on my devices. I haven't found anything troubling.
I also scanned the repository installation file of the Scrubs V2 addon using the Virus Total antivirus tool. Virus Total did not reveal any issues with it. Here is the result: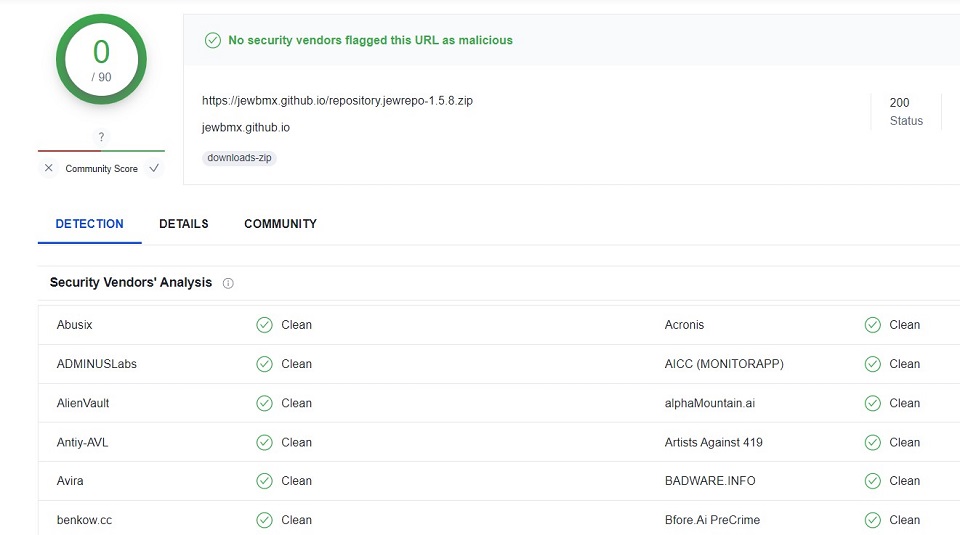 Is it Legal?
As with most third-party add-ons, Scrubs V2 is not part of the official Kodi repository. This addon fetches video streaming links from various unverified and unknown providers. We don't know if these providers are legal or not.
The best way forward is to use Scrubs with ExpressVPN and mask your streaming activities.
How to Install Scrubs Kodi Addon 
Scrubs Addon is available on Kodi via an external source. So, firstly, you need to enable Unknown Sources. Once done, point Kodi to the relevant repository and download the same. Next up, install the repository. Don't worry; I will walk you through each step in a detailed manner. 
Part 1: Enable Unknown Sources
1. Open Kodi settings from the homepage. (Click on Settings icon/gear cog.)
2. Choose System from the displayed options. Click on it.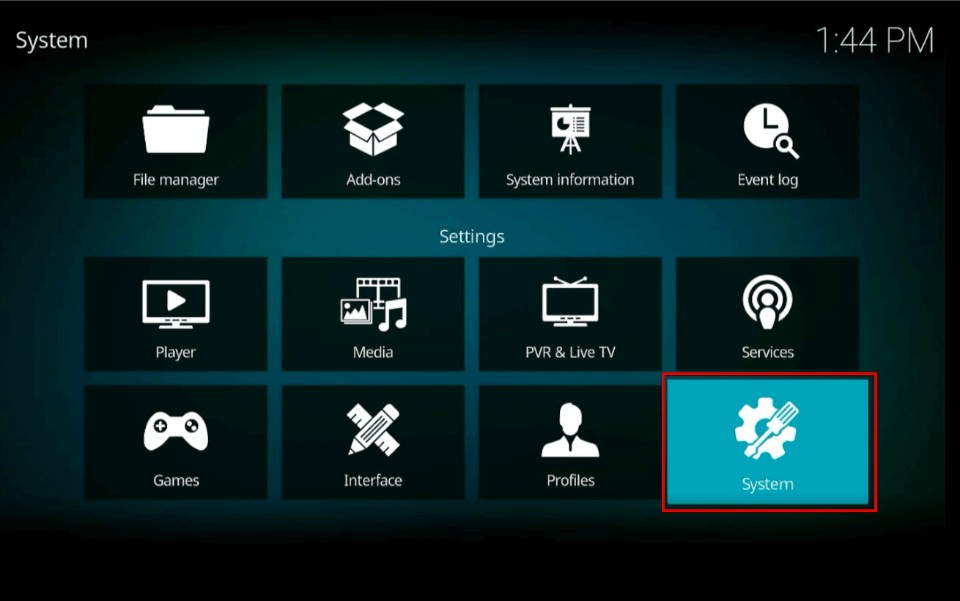 3. Select Add-ons from the left side menu list.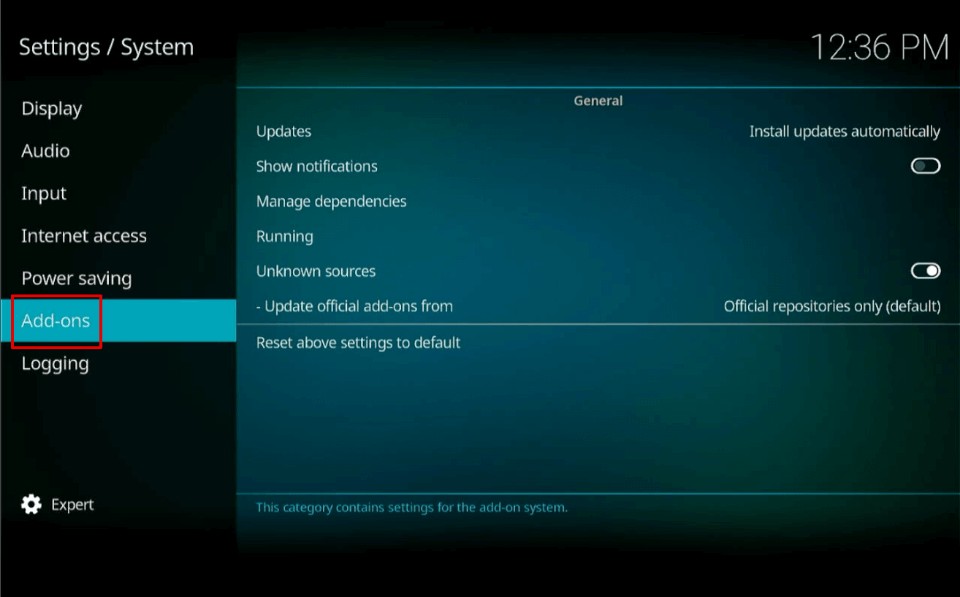 4. Head over to the right side. Enable toggle for Unknown Sources.
5. Now, Kodi will display a warning. Click on Yes to proceed.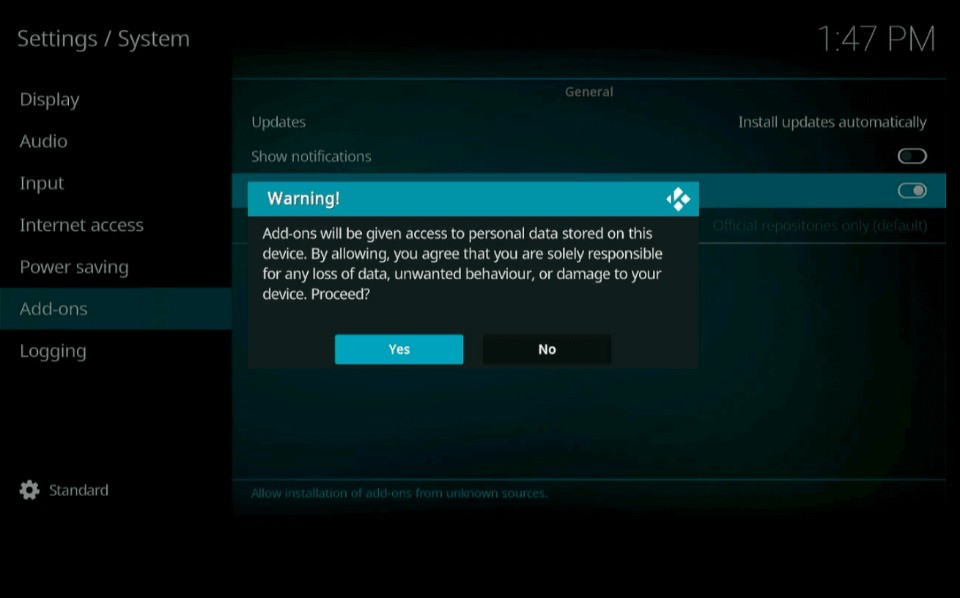 Congrats! You have now set up Kodi to allow third-party addons.
Part 2: Add Source
Let us go through the steps for installing the Scrubs add-on. Please follow every step accurately. 
1. Open the Kodi Settings.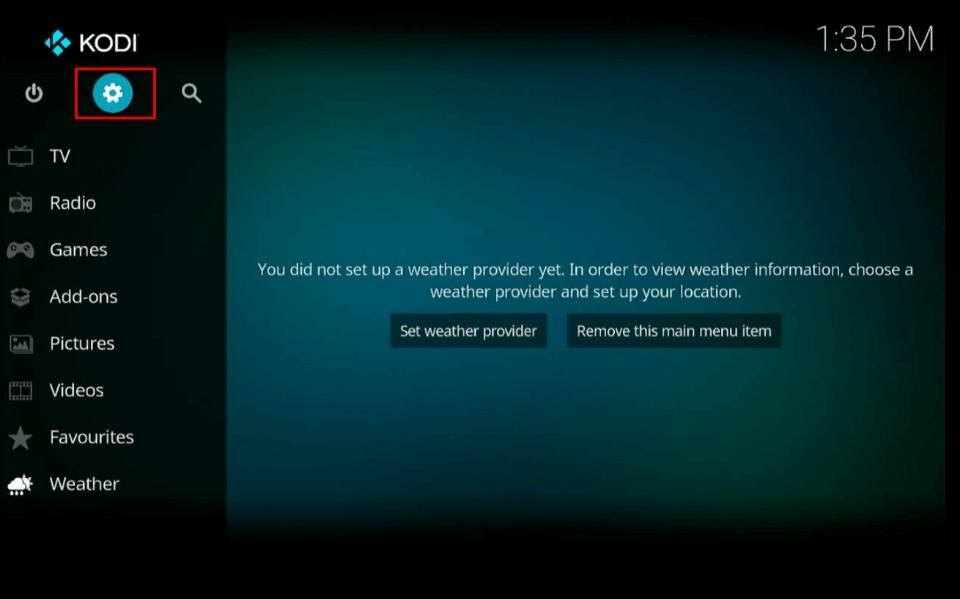 2. This time around, open File Manager.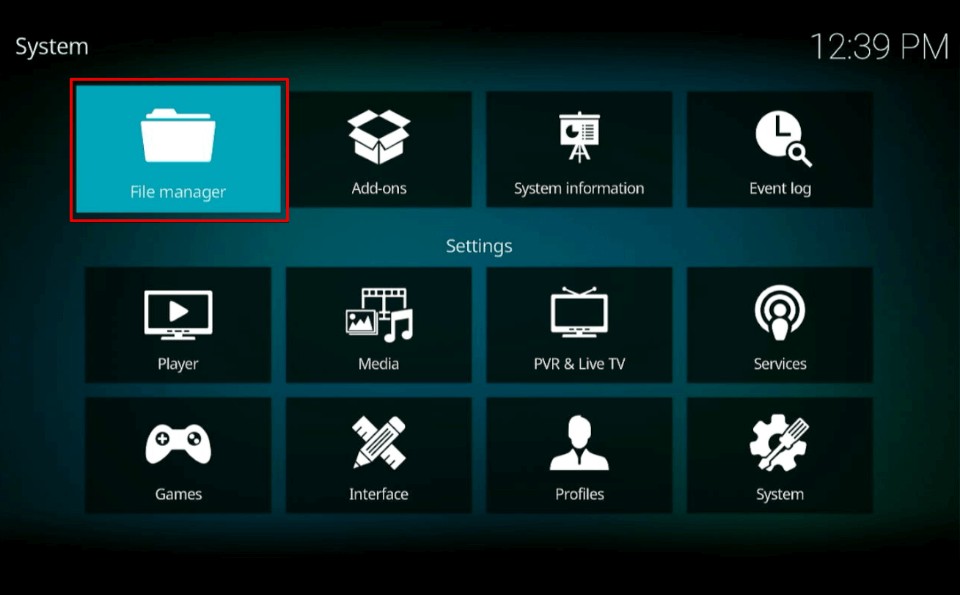 3. Choose Add Source from either side of the menu.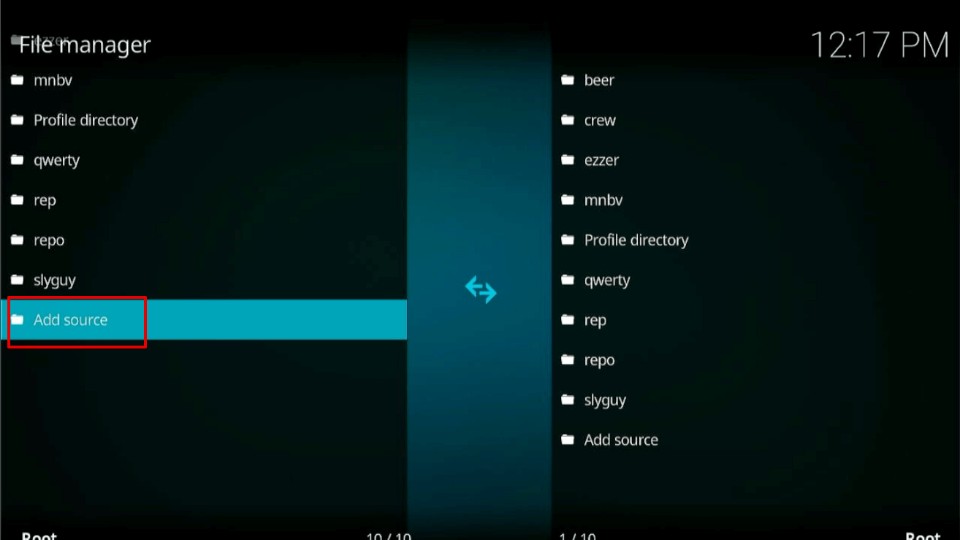 4. Click the option that reads <None>.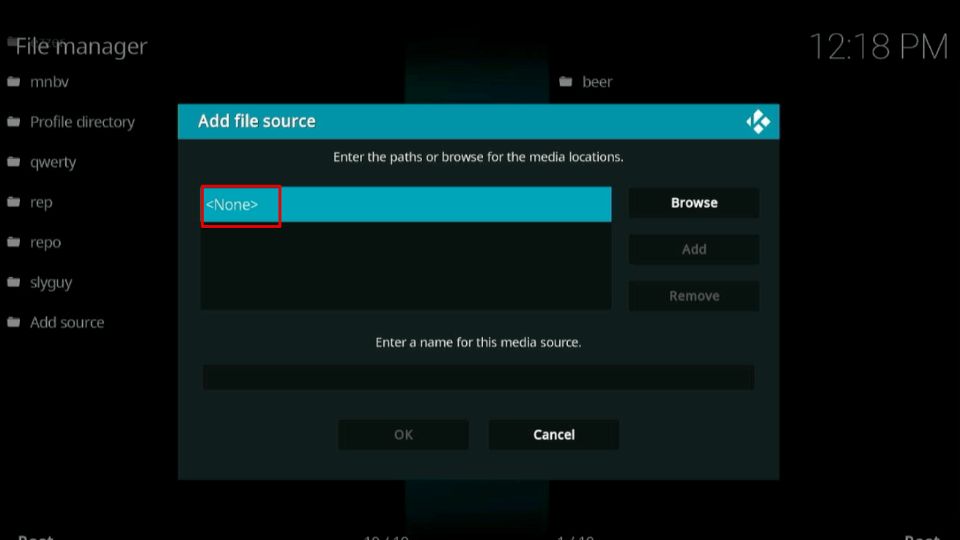 5. Add the main source for the repository. Enter the path: https://jewbmx.github.io
Make sure you enter the link correctly. It won't work if there is any typo. Once done, click on OK.
Note: This path/URL points to the source of the Scrubs V2 addon repository. FireStickHow.com does not have any association with the repository developers.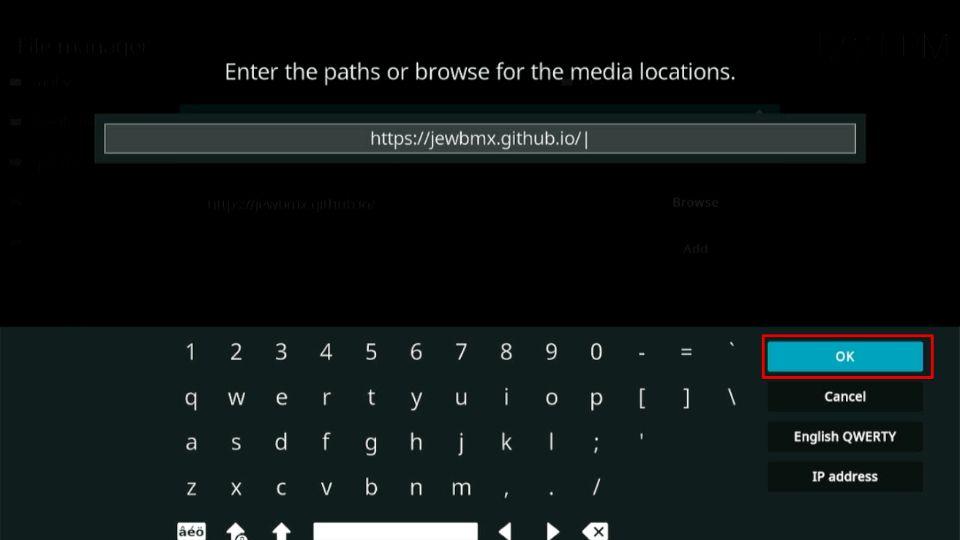 6. Now, you need to name the source. Click media source name input box and enter Scrubs. Once done, Click OK.
Note: You can choose any name, and I have added Scrubs.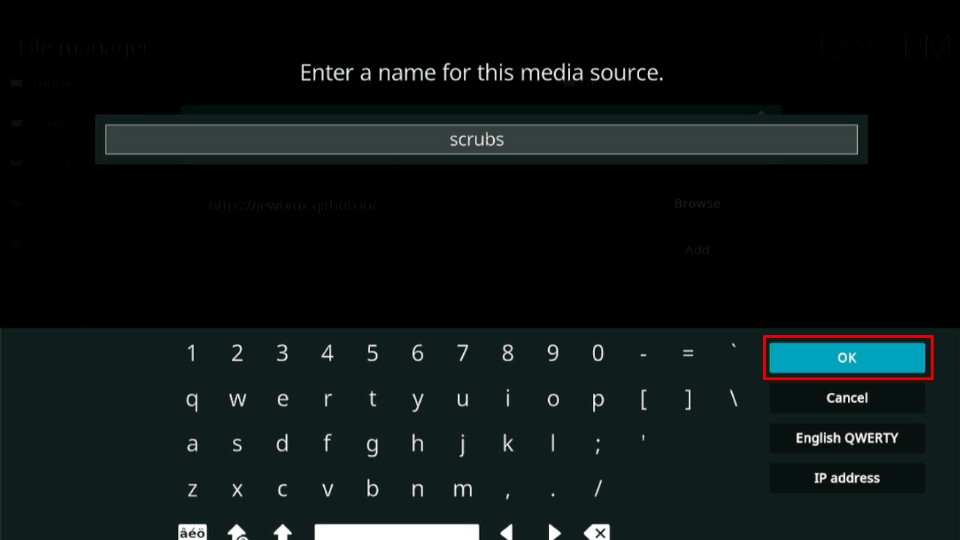 7. Click OK again.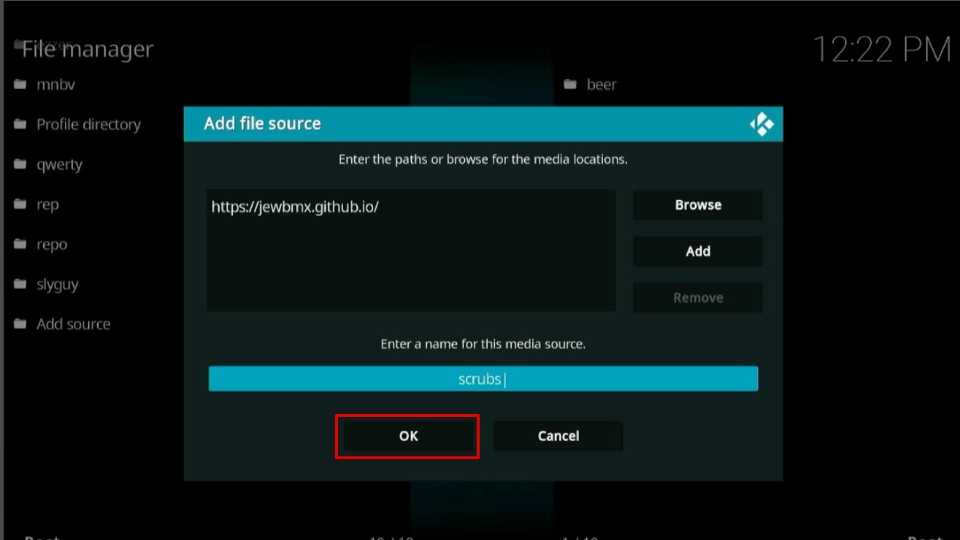 Part 3: Install Repository
1. Go back and open Kodi's home screen.
2. Open the Settings menu.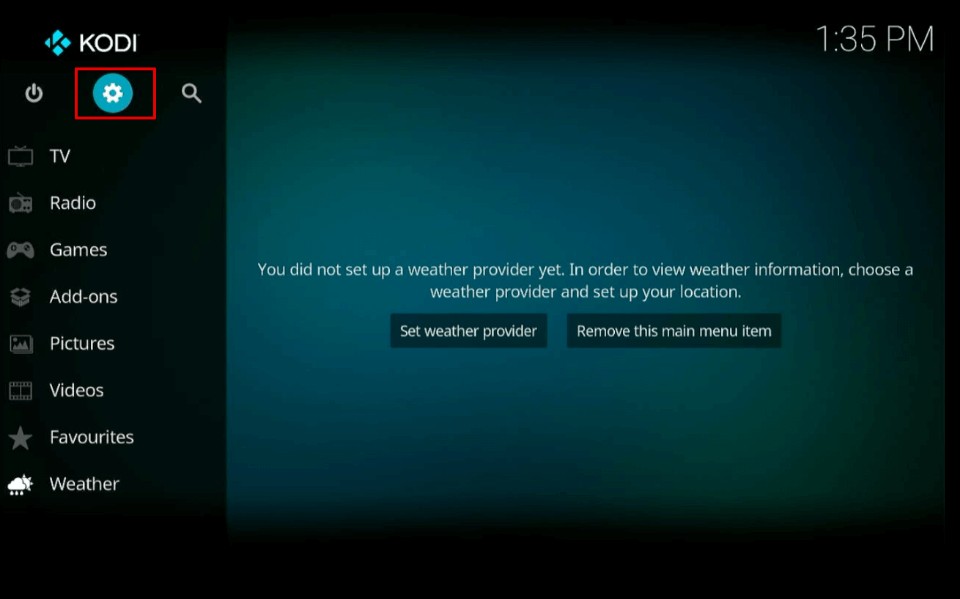 3. Select Add-ons.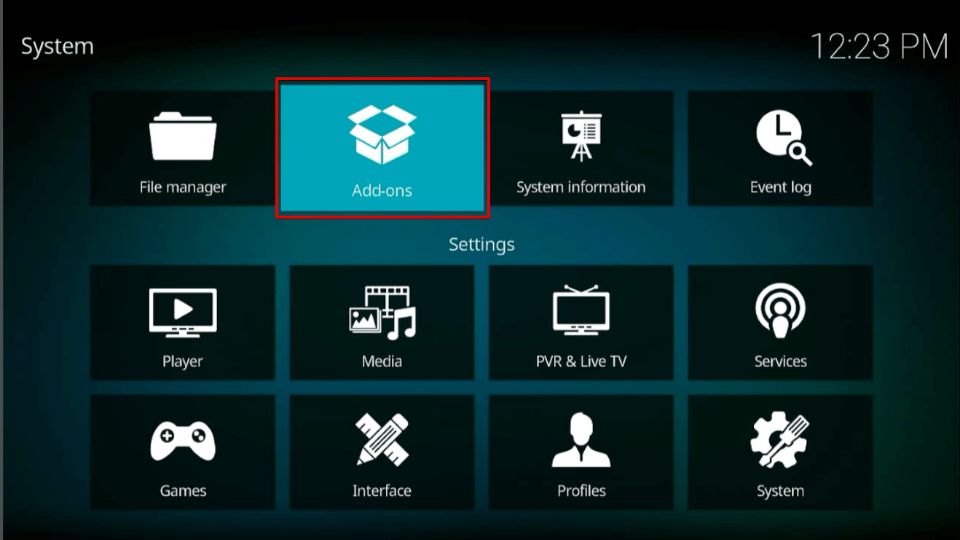 4. From the list of options, choose Install from zip file.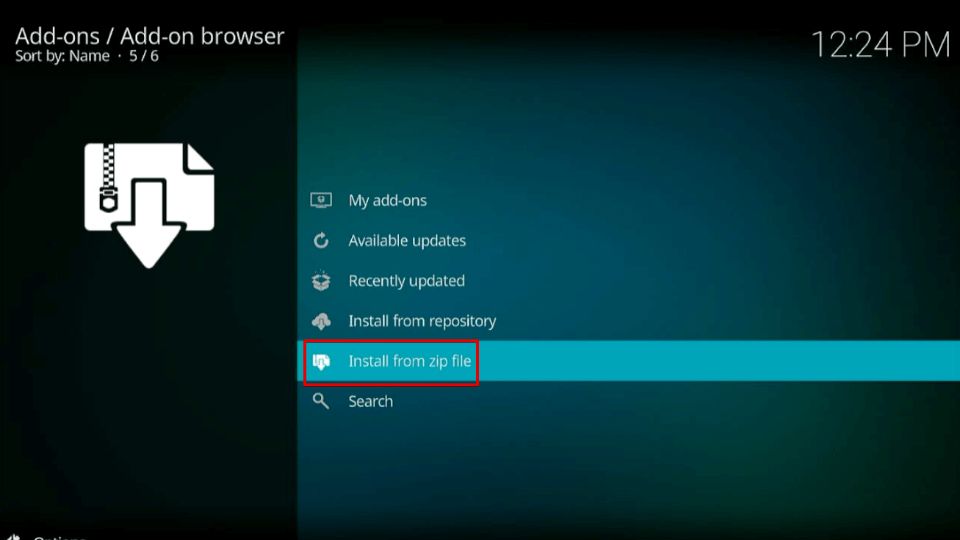 5. Kodi will display a warning. Click on Yes.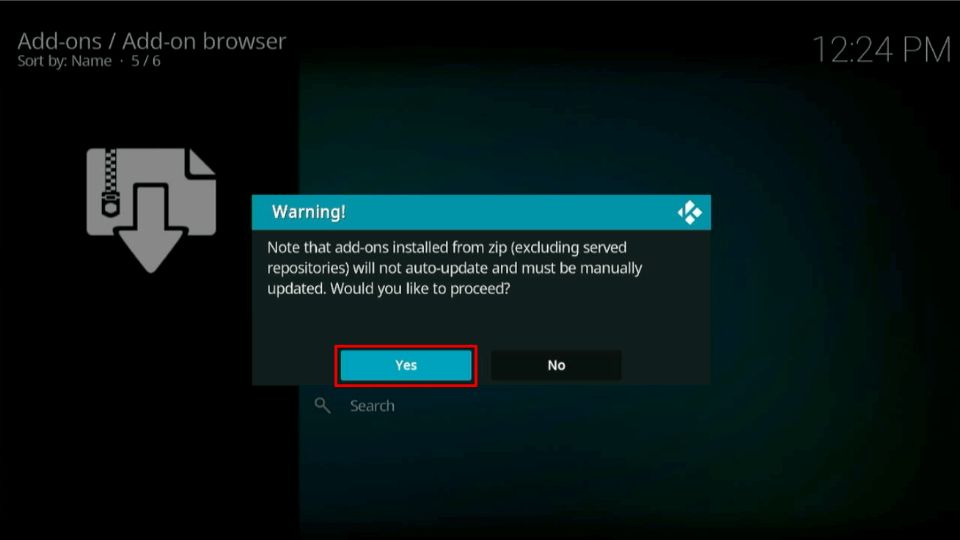 6. Click Scrubs (the source name I added earlier. If your name is different, click on it.)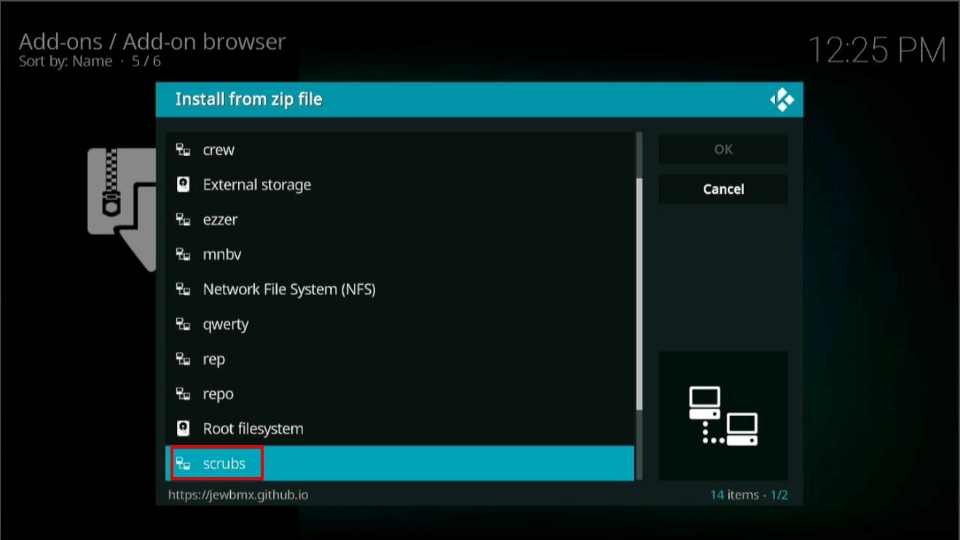 7. Open the file named repository.jewrepo.
Note: The file version might change in the future. However, the file extension will remain the same.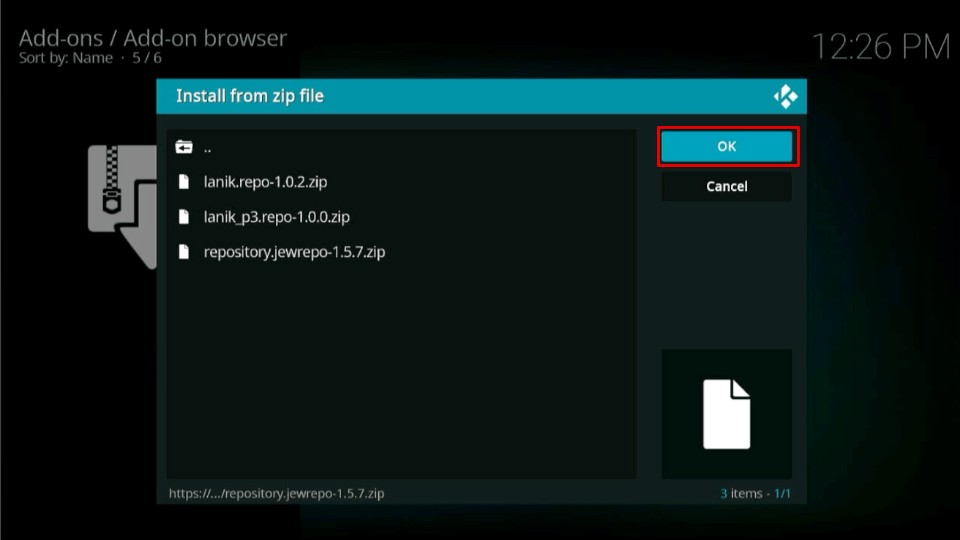 8. Kodi starts installing Scrubs. Once installed, you will see a notification in the window's upper-right corner.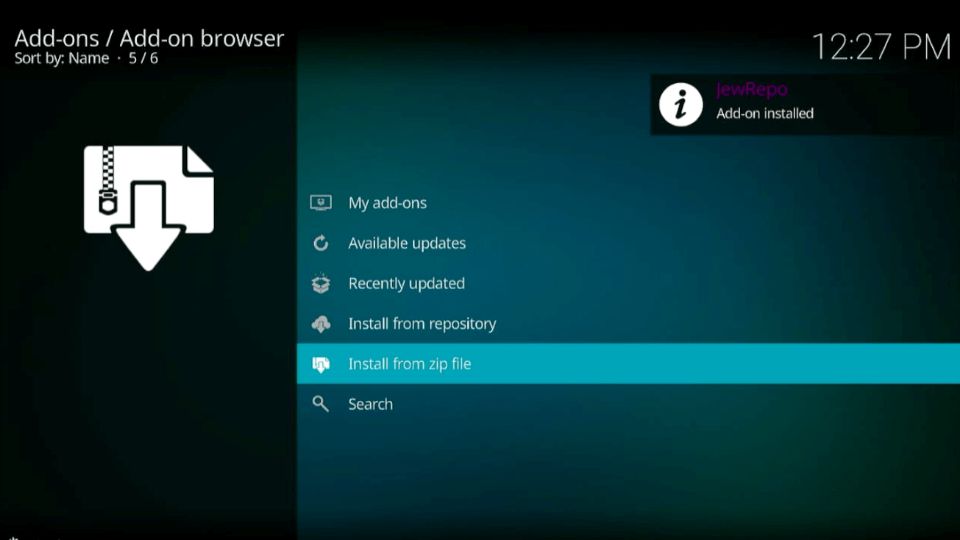 9. The repository is successfully installed. Now you need to install the Scrubs add-on. 
10. Stay on the same menu. This time around, click Install from repository.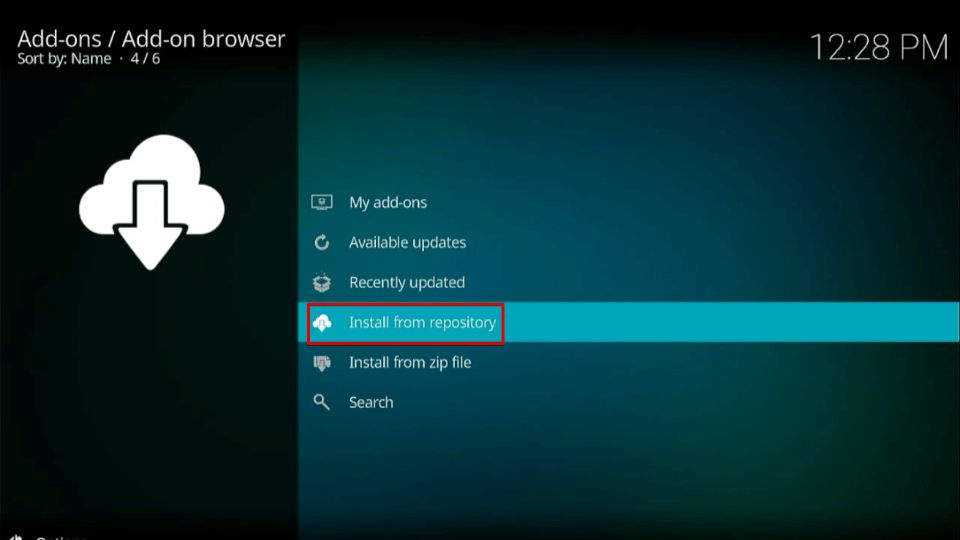 11. Open JewRepo.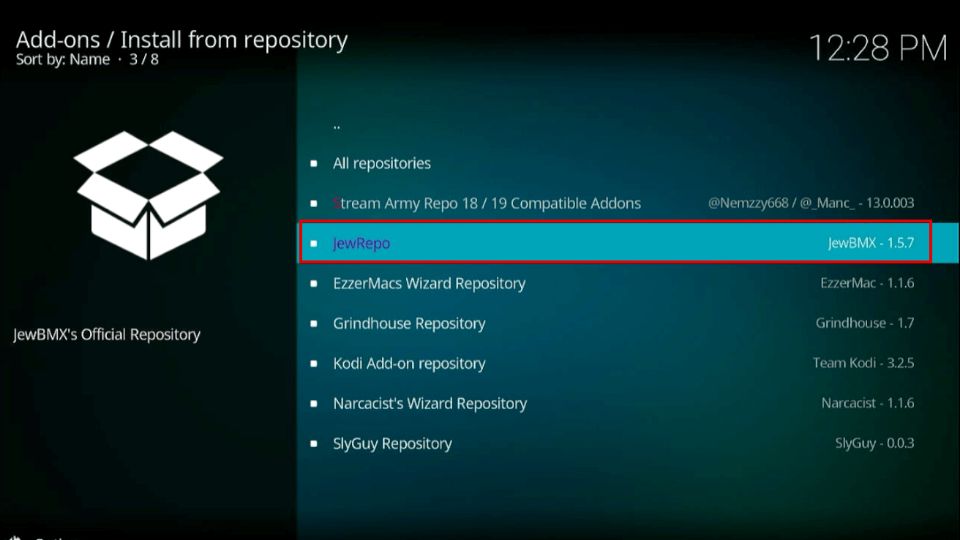 12. Select Video add-ons.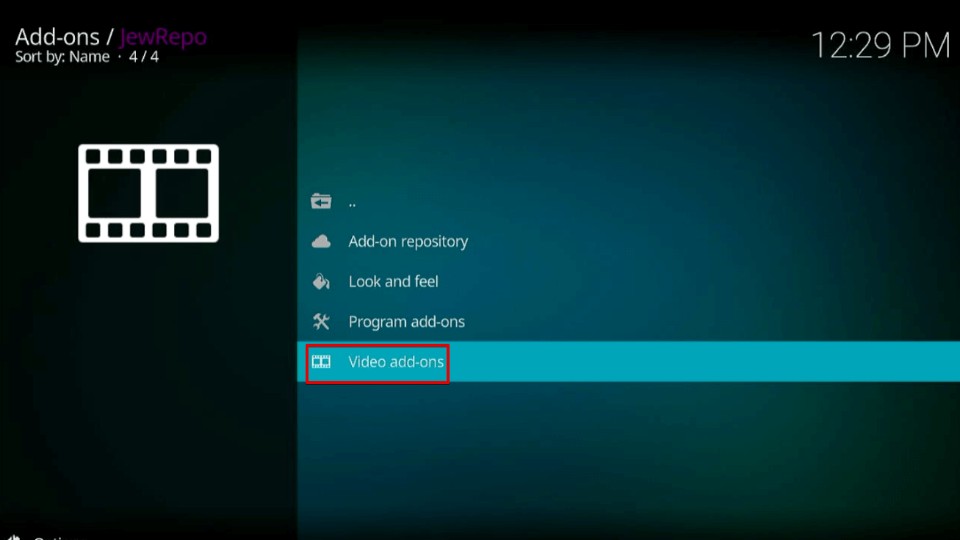 13. Scroll down and click on Scrubs V2 from the list of add-ons.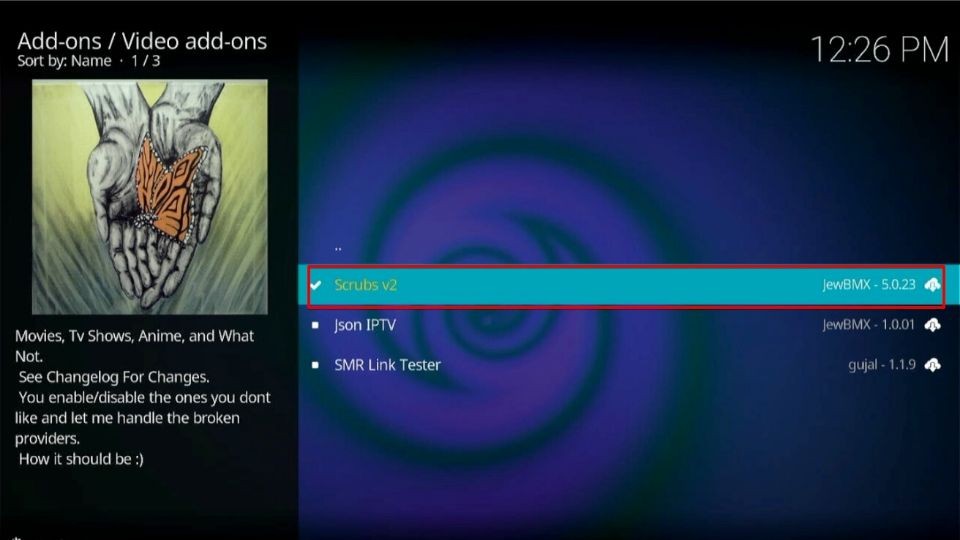 14. Click INSTALL.
15. Installation takes some time. After completion, you will see a notification in the top right corner.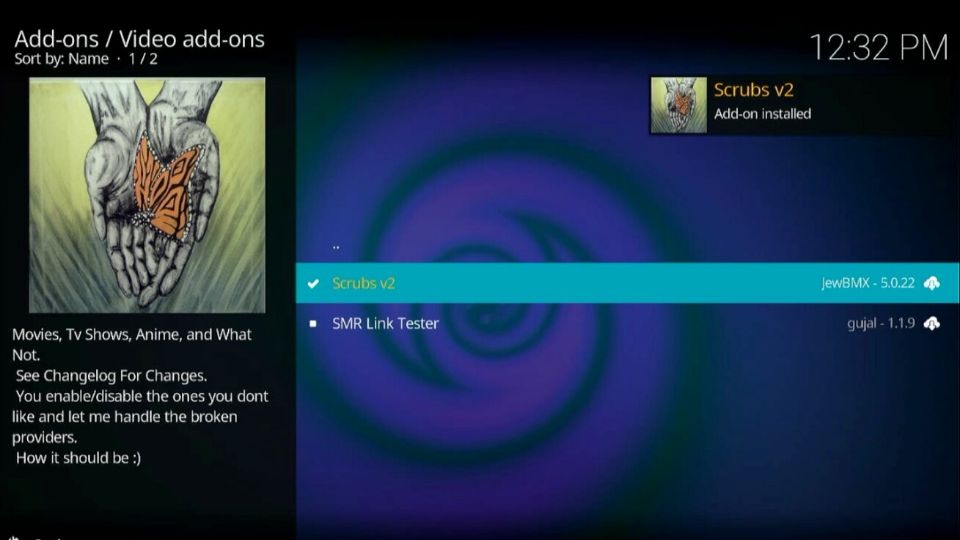 You have successfully installed the Scrubs V2 add-on. 
Wait! It looks like you are all set to start watching your favorite content on Kodi. But have you protected your online identity yet? You are under constant surveillance by the Government and ISP. They use your IP address 3.17.249.235 to track you. Streaming free or copyrighted videos may get you into legal trouble.
Thankfully, you can use a VPN to easily protect your privacy and go invisible from your Government and ISP. I use and recommend ExpressVPN with Kodi.
ExpressVPN is the fastest, most secure, and streaming-friendly VPN. It is easy to install and set up on any Kodi device, including FireStick, Smartphones, PCs, and more.
ExpressVPN, offers an unconditional 30-day money-back guarantee. So, if you do not like the service (I don't see why), you can get a full refund within 30 days.
Please remember that we encourage you to use a VPN to maintain your privacy. However, we do not condone breaking copyright laws.
Before you start using Kodi for streaming, here is how you can protect yourself with ExpressVPN:
Step 1: Sign up for ExpressVPN Here
Step 2: Download ExpressVPN on your device by clicking HERE
Step 3: Open the ExpressVPN app on your device. Sign in with your account. Click the connect/power button to connect to the VPN

Great! You have successfully secured yourself with the best Kodi VPN.
How to Use Scrubs Kodi Addon and General Overview.
Scrubs feel familiar if you have used Exodus before. The layout and categories are very similar to Exodus.
Want to binge on the latest TV show? Click on New Episodes. Select the Networks option to view popular content on major TV networks. For some thought-provoking content, you can explore the Documentaries section. 
With Scrubs V2, you can bookmark your favorite content. The bookmarked content is segregated into My Movies and My TV Shows. Check out the options in the Tools category. Try tweaking the settings to improve your viewing experience. 
Best Features of Scrubs
Scrubs V2 arguably offers the best tools for a movie buff like me. Most of us search IMDB for popular movies. Scrubs V2 offers an Explore IMDb section. You can search movies based on multiple criteria like Most Popular, Featured, Box Office, Latest Movies, Coming Soon, and others.
In the mood for thought-provoking content? Well, the Scrubs Oscars section has got you covered. It hosts the Oscars winner in a year-wise manner. In other words, you can enjoy Oscar-winning movies from any year.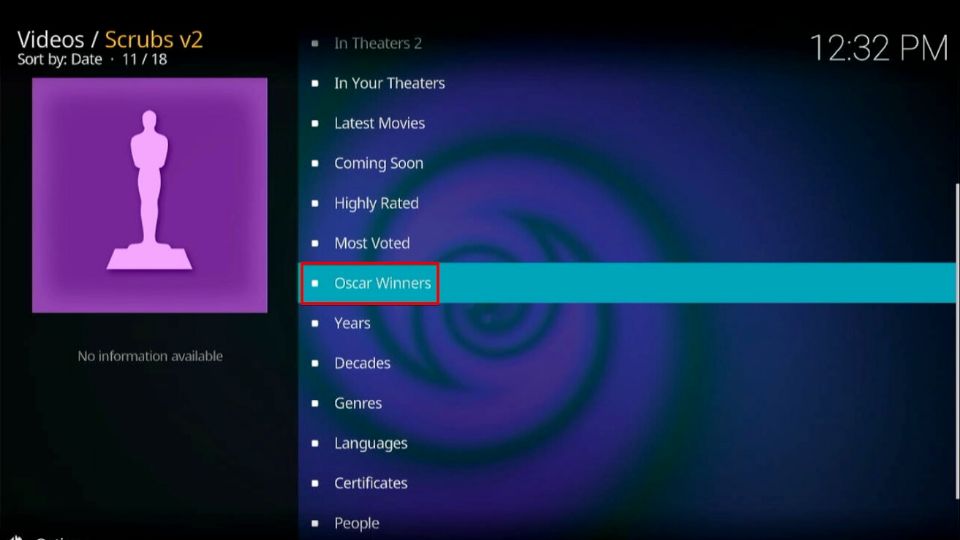 I am impressed with the decade's section. It lets you sort movies based on an entire decade. For instance, "I990's" lists the most popular films released between 1990-2000. So you can watch movies dating back to the 1900s, all in one place.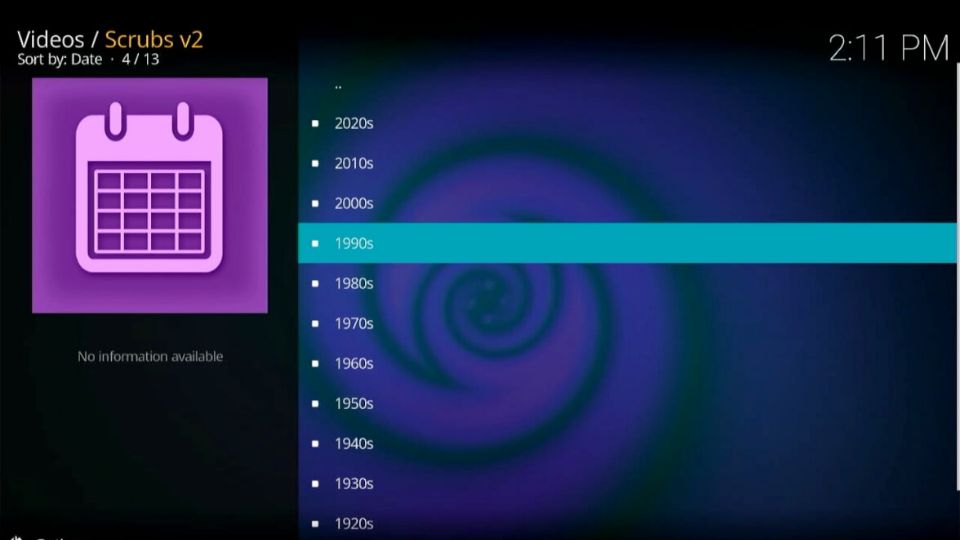 Scrubs is one of the few add-ons that lists regional content based on languages. So you can choose a language and enjoy popular content. I was surprised to find regional content like Punjabi (A region in India).
Movies and TV shows by the certificate is yet another thoughtful feature. It lets you search movies based on ratings. Content is segregated based on G, PG, PG-13, R, and NC-17. Craving for a dose of Brad Pitt action movies? Fret not; with Scrubs, you can search for movies based on people who acted in the film.
Wrapping up
So, in this guide, you learned how to install Scrubs Kodi addon. With this addon, you can watch movies, shows, and more without any premium subscription. So how is your experience? Fill me in via the comments section at the bottom.
Related: