Today, I'll show you how to install ReleaseBB Kodi addon. Along with it, I'll cover the safety and legality concerns of the addon, how to use it, some of its top features, etc. You can use this guide as a reference on all OS compatible with Kodi, like Android, Windows, Mac OS, Linux, FireStick, and more.
What Is the ReleaseBB Addon?
ReleaseBB is a movie and TV show streaming Kodi addon available on the Bugatsinho repository. With the addon, you can watch your favorite TV shows, movies, documentaries, and more.
Movie and TV show sections on ReleaseBB are neatly categorized to help you explore different types of content. Also, the addon lets you connect premium services like Real Debrid to get the most out of your streaming experience.
ReleaseBB is one of the best third-party Kodi addons to watch movies and TV shows.
Attention KODI Users: Read before you continue
Kodi is an excellent platform for streaming movies, TV shows, and sports, but it's important to remember that streaming copyrighted content can get you into legal trouble. Your IP address 3.17.249.235 is exposed to everyone. You should use a reliable Kodi VPN while streaming to protect yourself online. A VPN will keep your streaming activities private and bypass government surveillance and geo-restrictions.
I use ExpressVPN, the fastest and most secure Kodi VPN out there. It's easy to install on any device, including Amazon FireStick. Plus, it offers a 30-day money-back guarantee, and if you sign up for an annual plan, you get 3 extra months free. 
Read: How to Install & Use the best VPN for Kodi.
Is ReleaseBB Safe?
ReleaseBB isn't an official Kodi addon. Instead, it's a third-party creation. That's why it's almost impossible to comment on whether it's truly safe.
Don't get me wrong, ReleaseBB can be safe for your device as there's no evidence otherwise. But as it's a third-party addon, one can't be 100% sure.
At FireStickHow.com, we don't have the authority to determine whether ReleaseBB is safe. With that said, I checked the zip file of the Bugatsinho repository for viruses. And thankfully, no red flag was found – here's the proof: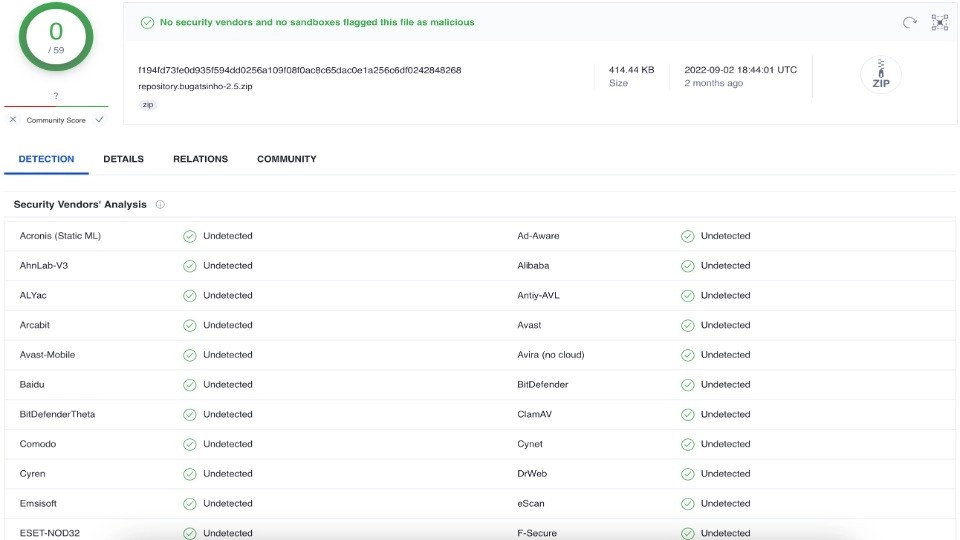 Is ReleaseBB Legal?
The list of what makes an addon legal or illegal is not-so-surprisingly long. Moreover, as ReleaseBB is a third-party addon, there are a lot of complications when you scrutinize it against those pointers.
Some give a green flag to addons like ReleaseBB as they are scrapers like Google to find free sources on the internet. While others present the counterargument that it's about the legality of links that make such addons a no-go.
Either way, me and my team at FireStickHow can't provide one answer that fits it all as we lack relevant resources.
However, I suggest a simple way out. And that's using a VPN like ExpressVPN with ReleaseBB to ensure safety and avoid the legality matter.
Features of ReleaseBB Addon
Here are some of the best features of ReleaseBB:
Content-full movies and TV shows sections
Support of multiple premium services
Advanced settings to customize the addon
How to Install ReleaseBB Kodi Addon
This section feature three parts that guide you through the complete process of installing the ReleaseBB Kodi addon. So, without further ado, let's start!
Part 1 – Turn On Unknown Sources
Firstly, you need to enable an option inside Kodi settings known as Unknown Sources. Without it, you won't be able to install the Bugatsinho repository. Hence, no access to ReleaseBB.
1. On the home screen of your Kodi app, select the Gear Cog icon on the top left side.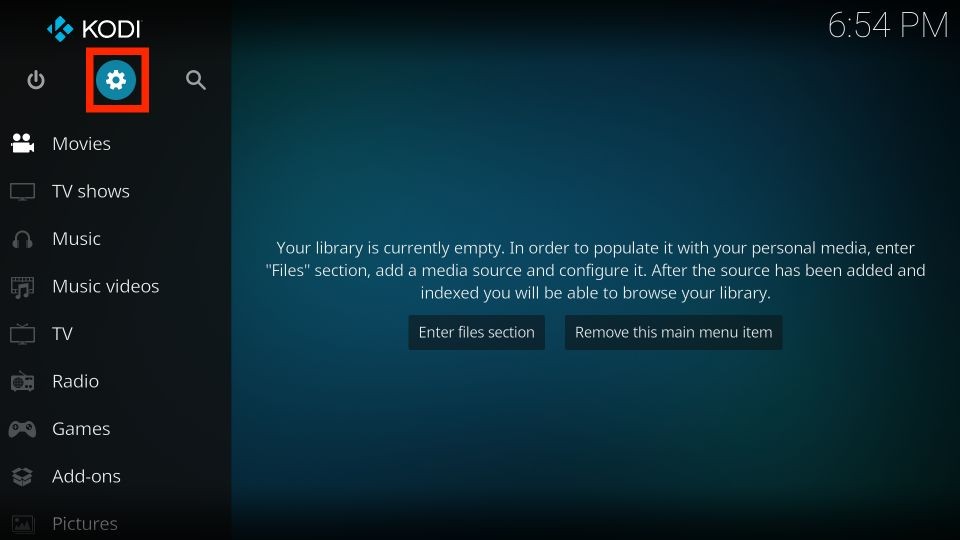 2. Open the System tile.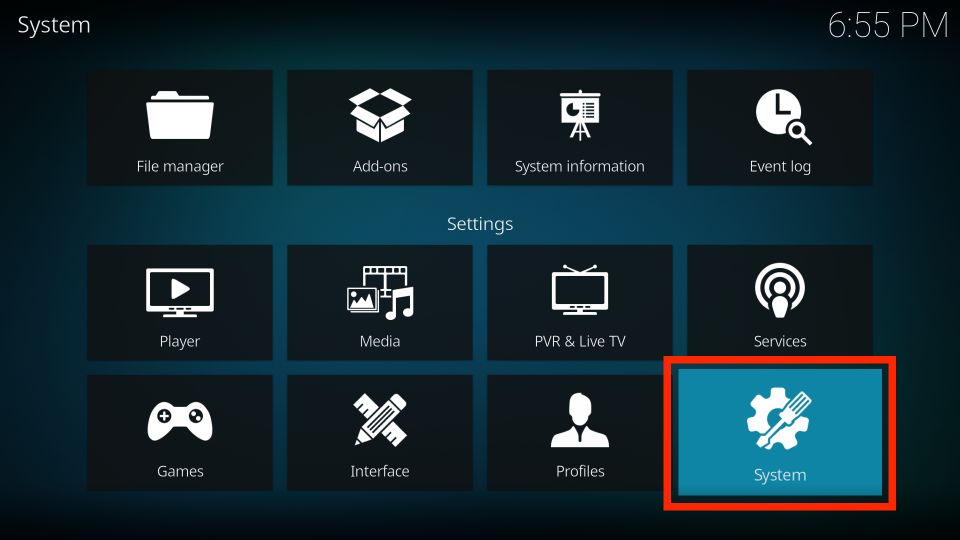 3. On the Settings / System page, use the left pane to scroll down to Add-ons.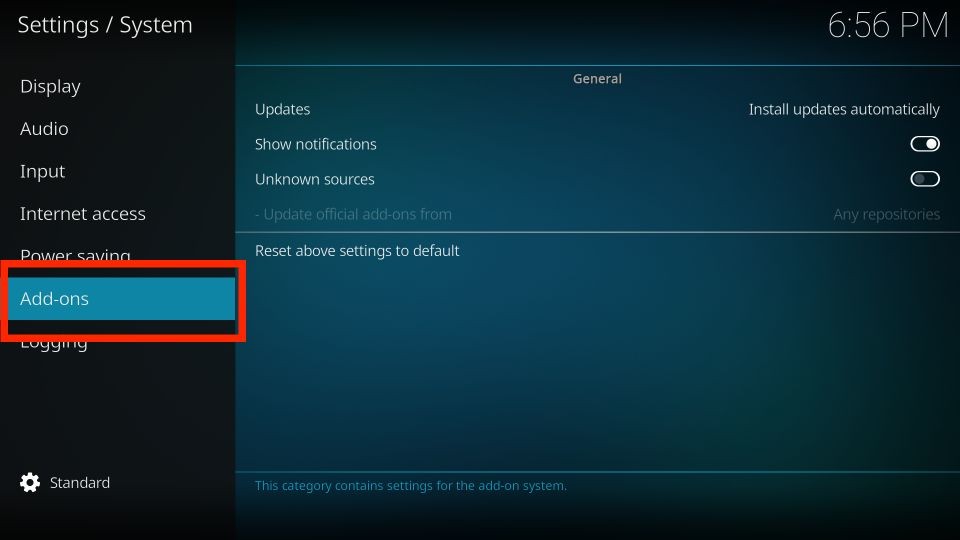 4. Switch to the right side of your screen and enable Unknown sources.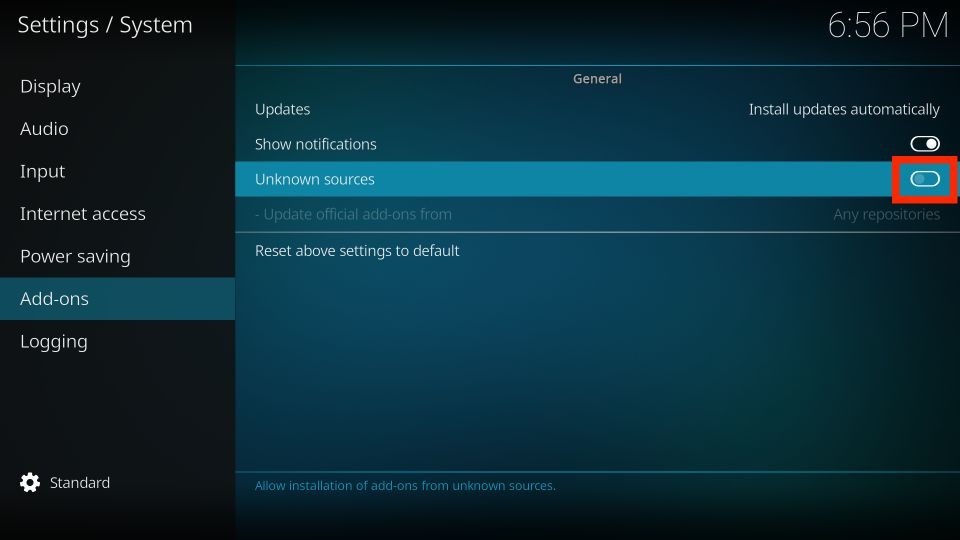 5. Kodi will warn you about the consequences of allowing third-party repos/addons. Choose Yes to continue.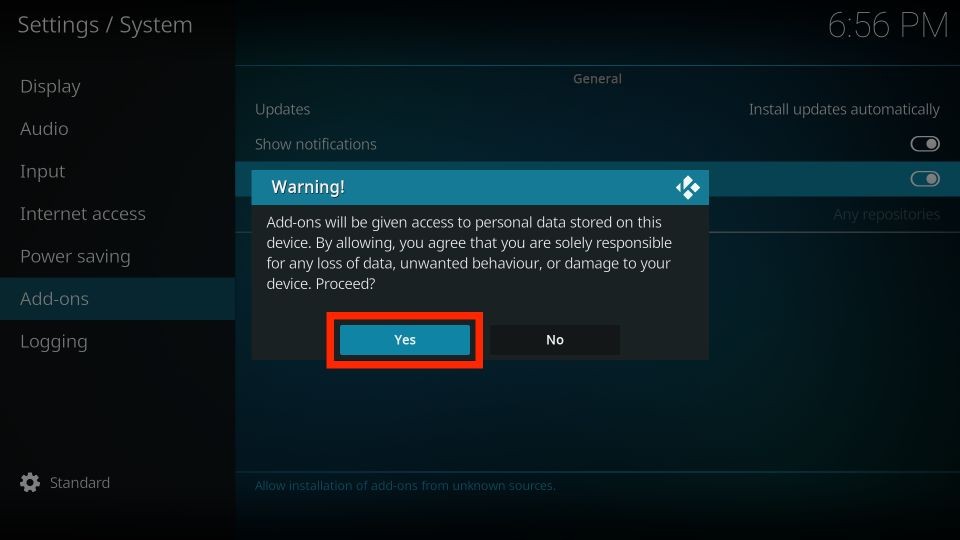 6. To automatically update all addons, select the –Update official add-ons from option under Unknown sources.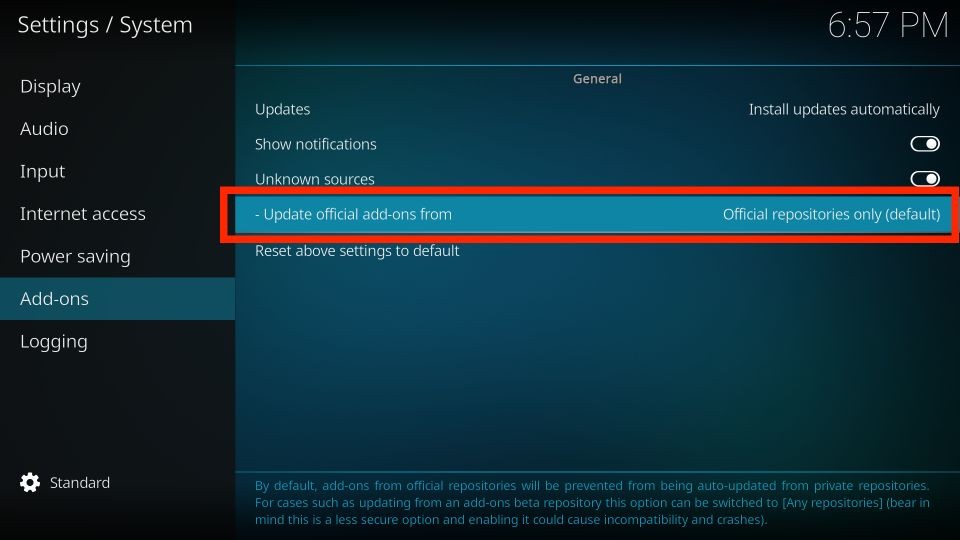 7. Pick Any repositories from the list.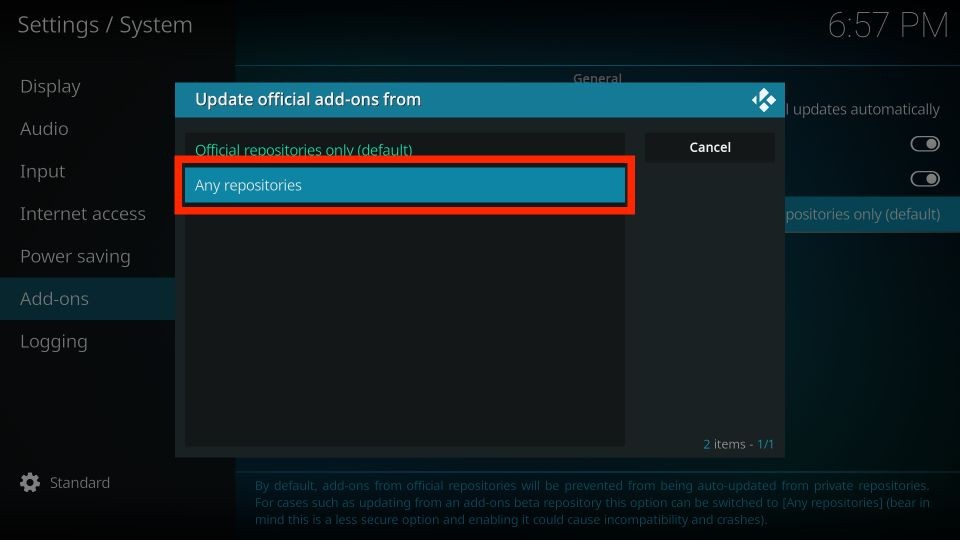 Part 2 – Install Bugatsinho Repository
Here's how to install Buagtsinho Repository to access the ReleaseBB Kodi addon:
1. Open the Kodi settings page by choosing the Gear icon just below the Kodi logo on the top left side.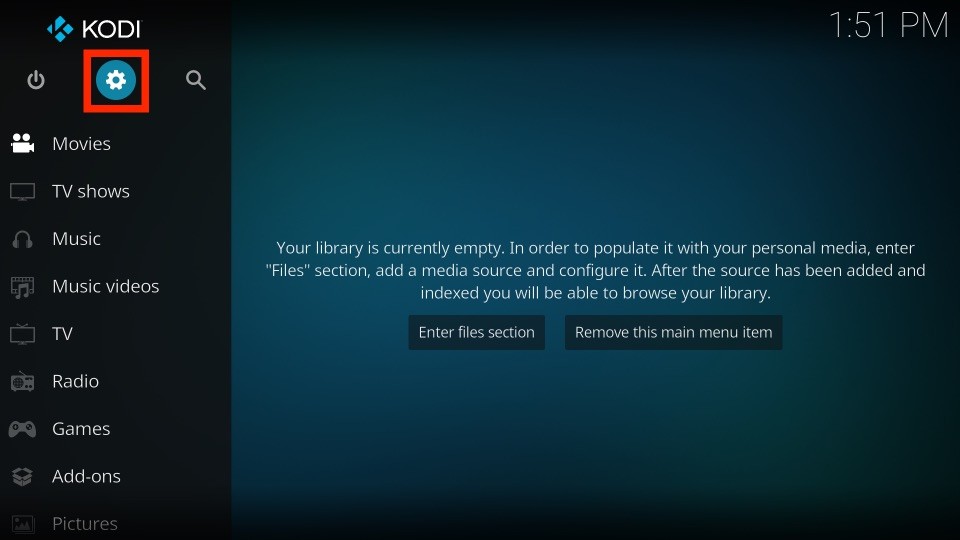 2. Choose File manager.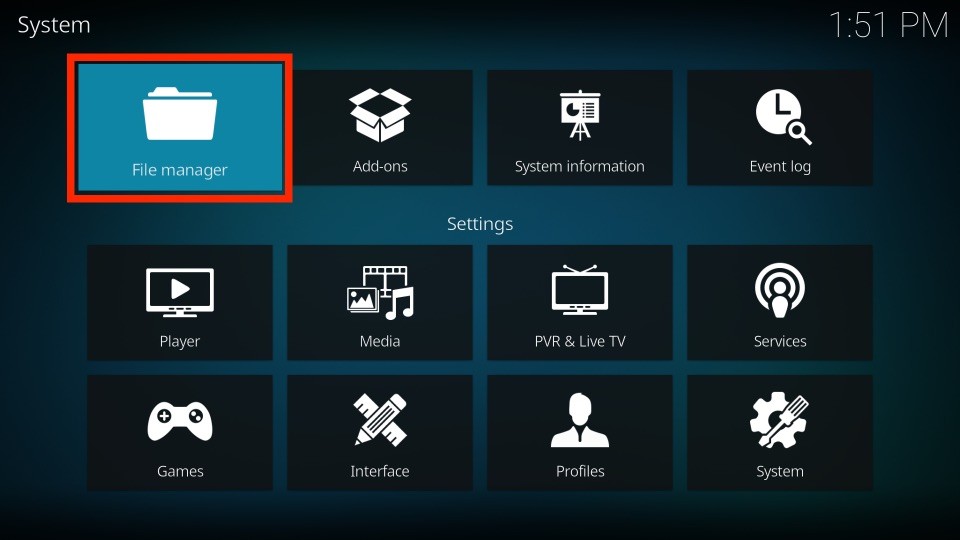 3. There are two Add source options, one on your left and one on your right. Choose any Add source option.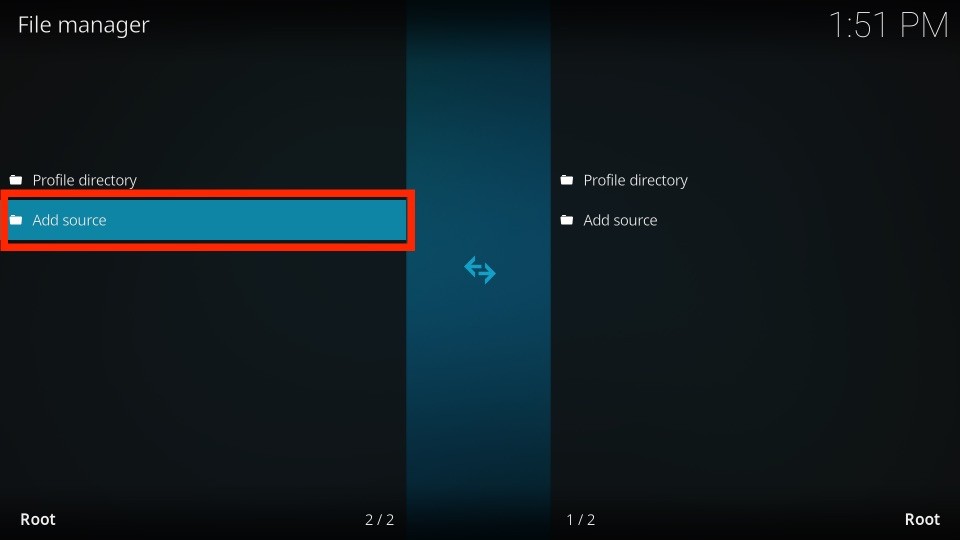 4. When the Add file source window appears, choose <None>.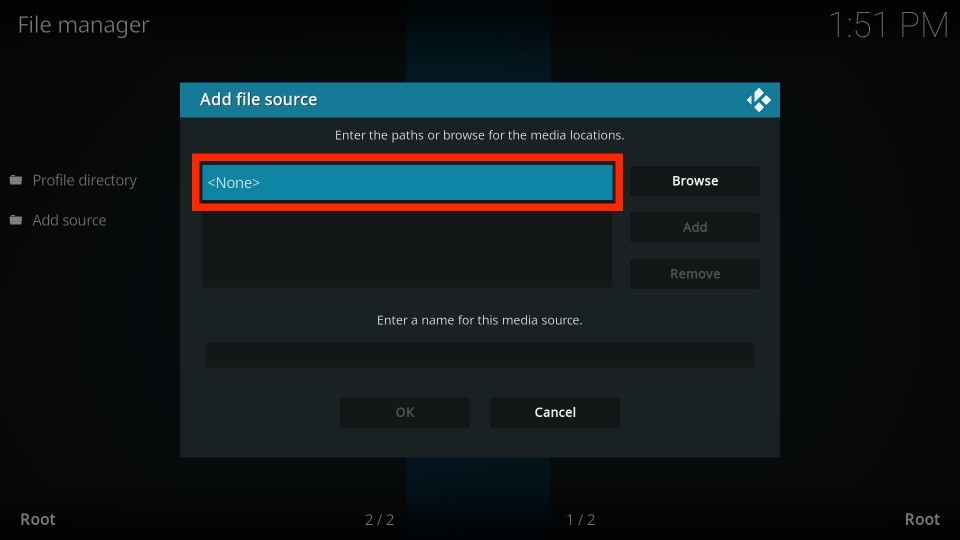 5. On the input screen, enter https://bugatsinho.github.io/repo and click OK to save it.
Note: The above is the official URL of the Bugatsinho repository. I have only mentioned it for educational purposes, and by no means we at FireStickHow.com are connected to it.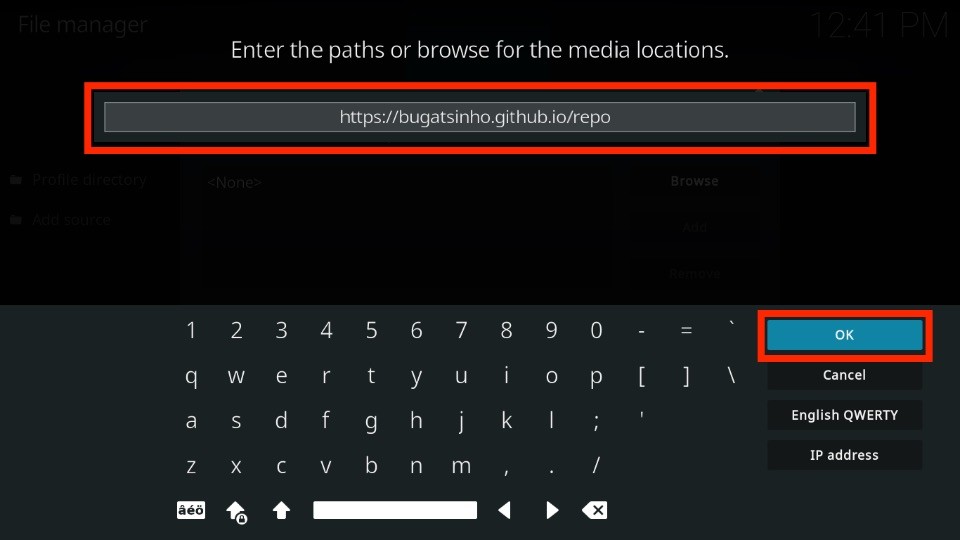 6. Repo will be given the default name to the Bugatsinho repository. Choose the input box to change it.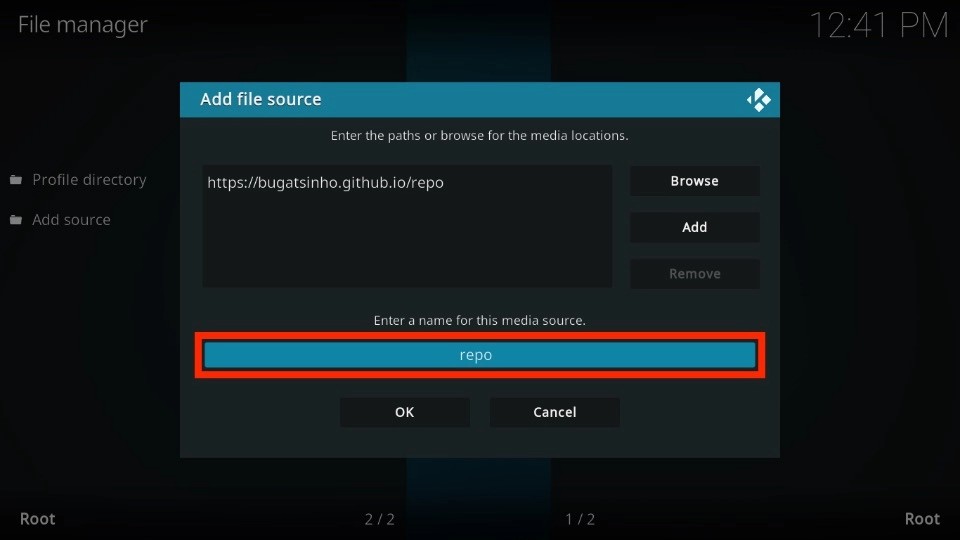 7. I'm naming the source bugatsinho as there's no better option than choosing the original name for the repo.
Note: You can set a different name but pick something simple and straightforward.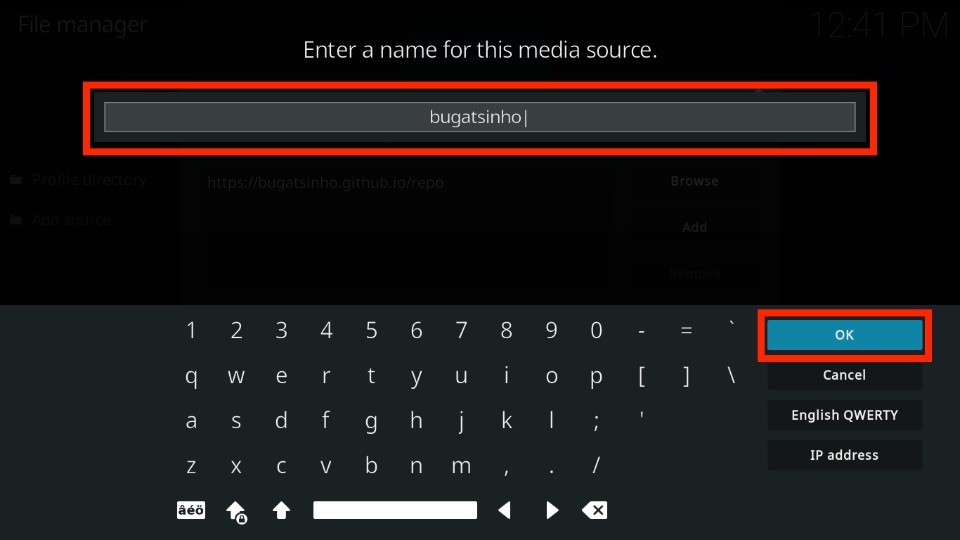 8. Take a final glance at the entered info and click OK to save everything.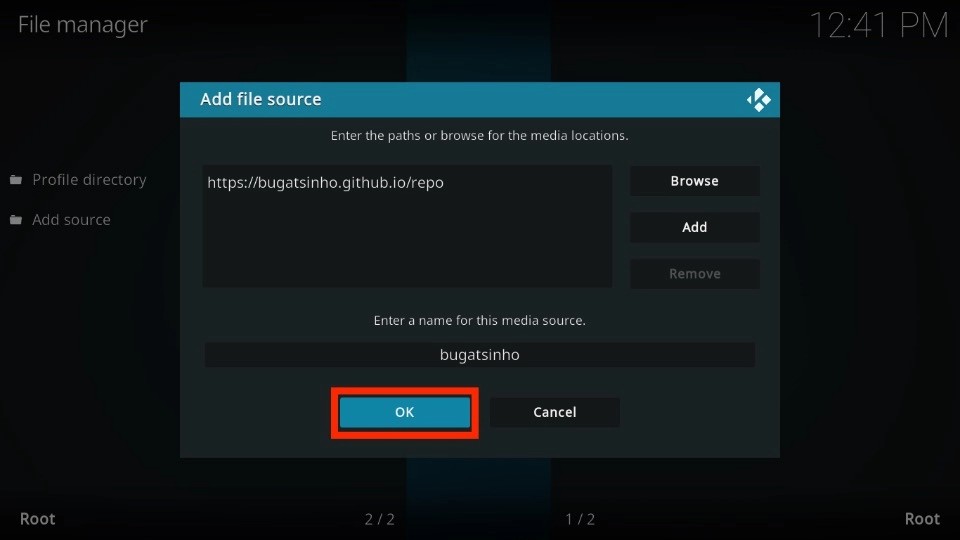 9. You have successfully added the repo if you didn't encounter any errors.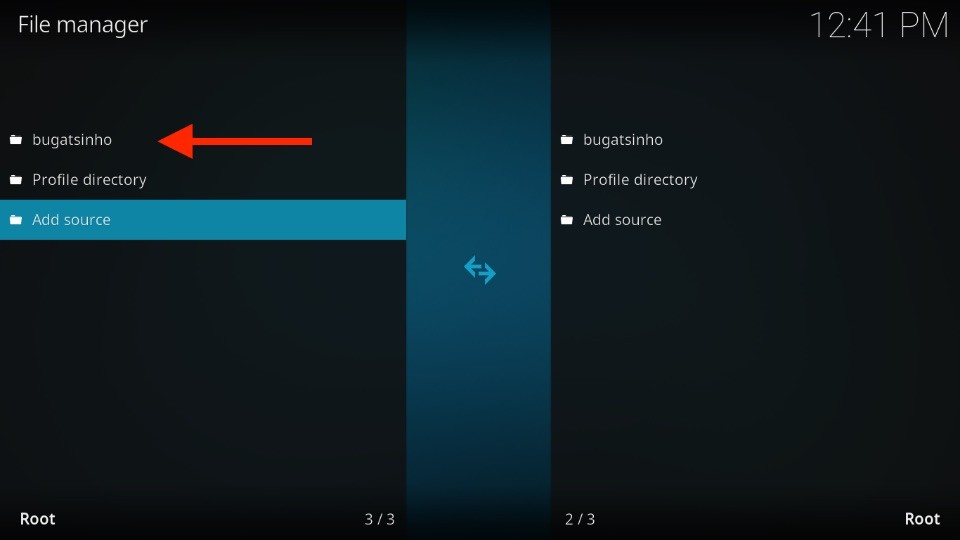 10. Return to the Kodi settings menu and open Add-ons.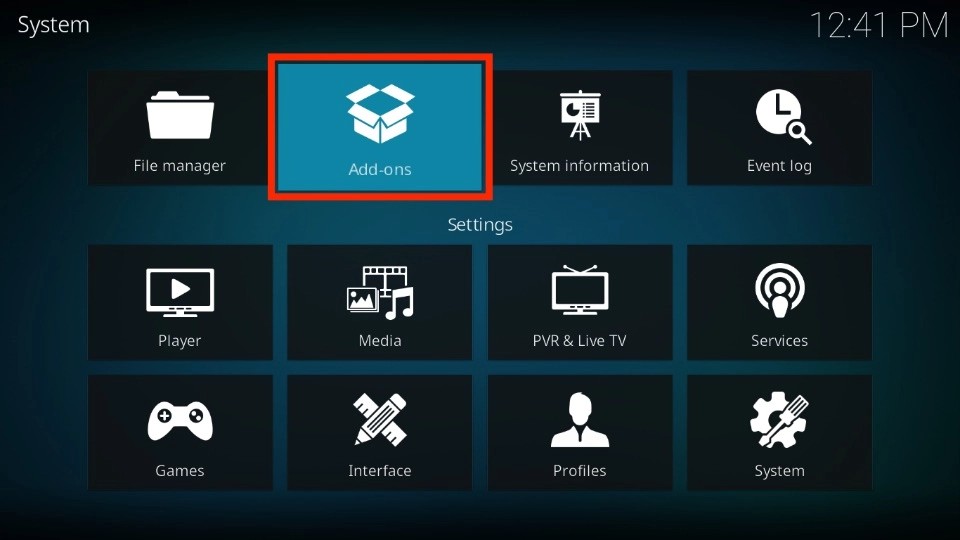 11. As we'll be installing the zip file of the Bugatsinho repository, choose Install from zip file.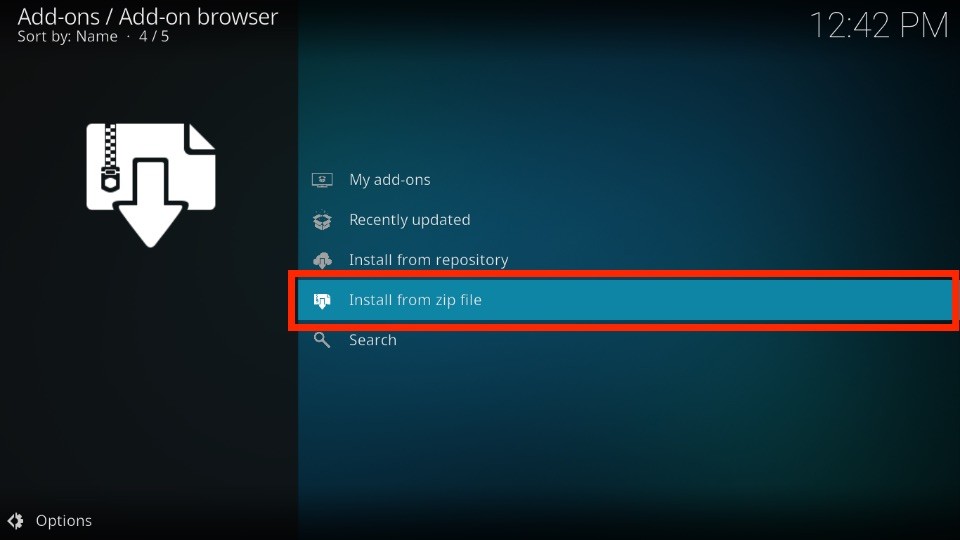 12. Acknowledge Kodi's take on manual updates and click Yes to proceed.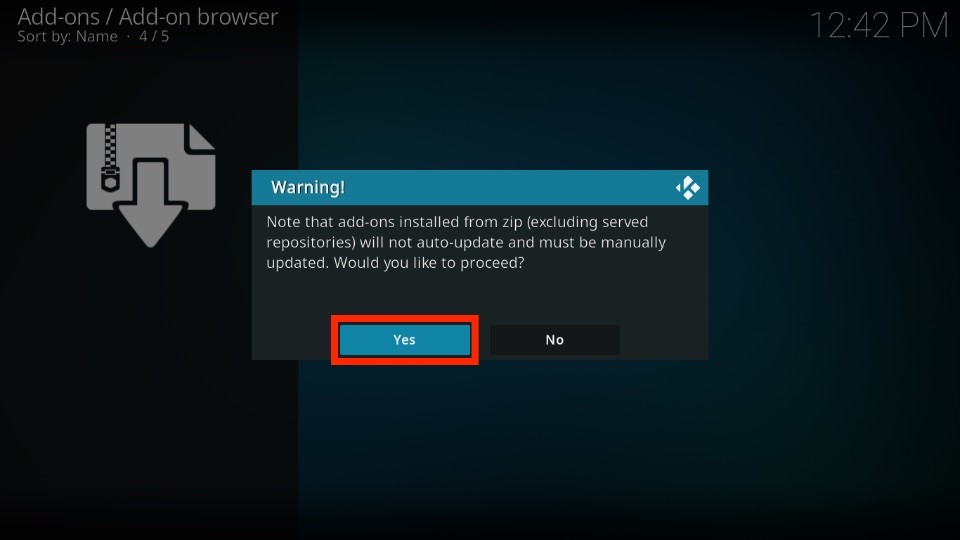 13. Select bugatsinho or the repo name you have set for the source.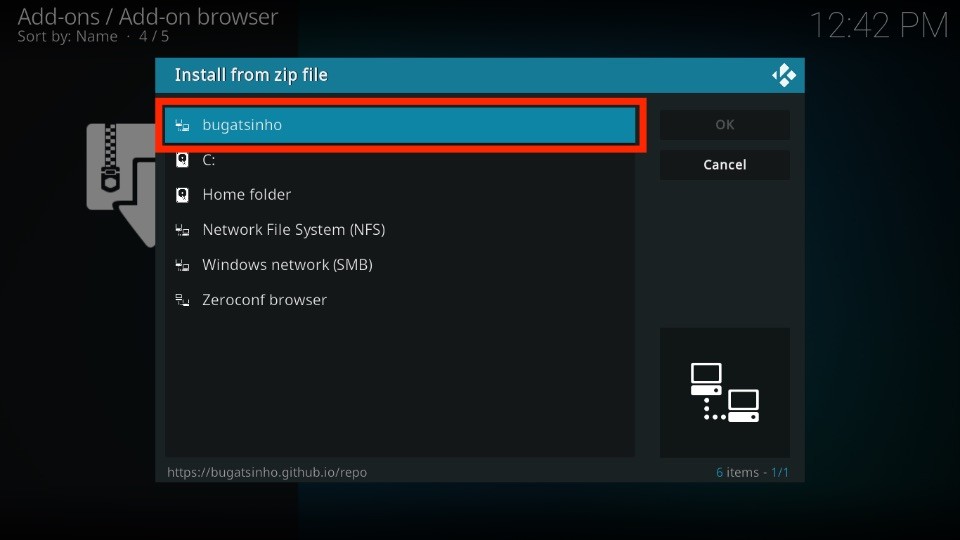 14. Choose repository.bugatsinho-2.5.zip.
Note: When I was installing the Bugatsinho repository, its version number was 2.5. However, it can change when you are installing it.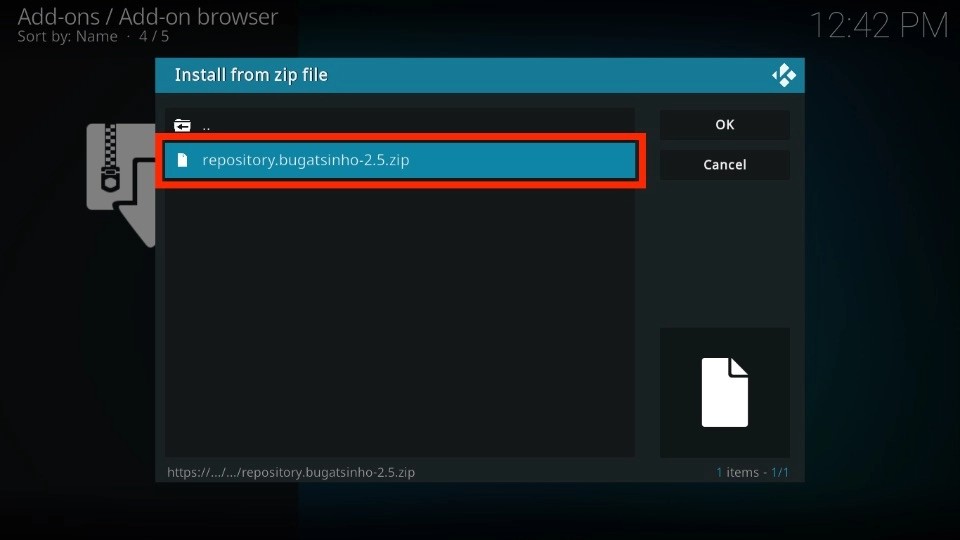 15. On success, a notification will pop on your screen's top right – Bugatsinho repository Add-on installed.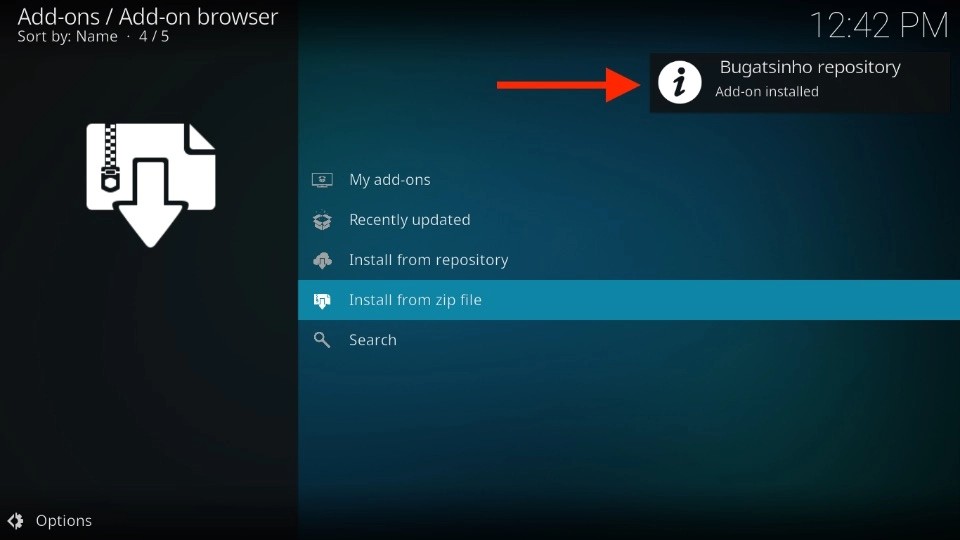 You can now easily access the Bugatsinho repository from your Kodi app to install ReleaseBB.
Part 3 – How to Install ReleaseBB Addon
Use the following steps to install ReleaseBB using the Bugatsinho repository:
1. On the same page, scroll up and choose Install from repository.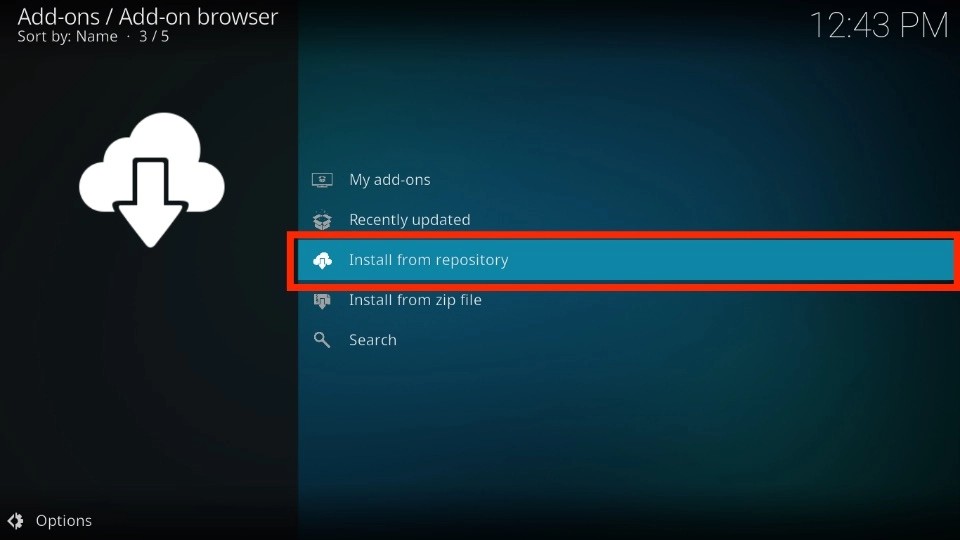 2. Explore the Bugatsinho repository from your Kodi repo list.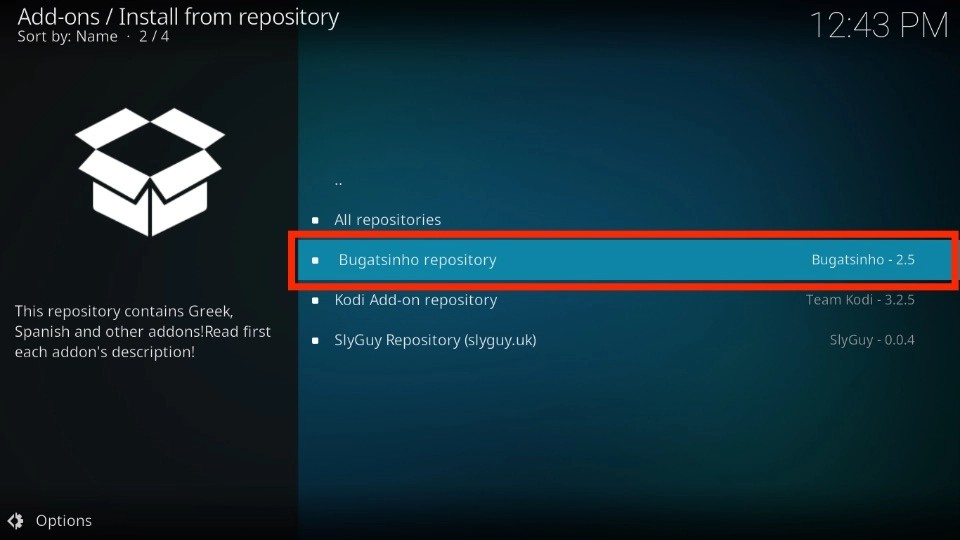 3. Open Video add-ons.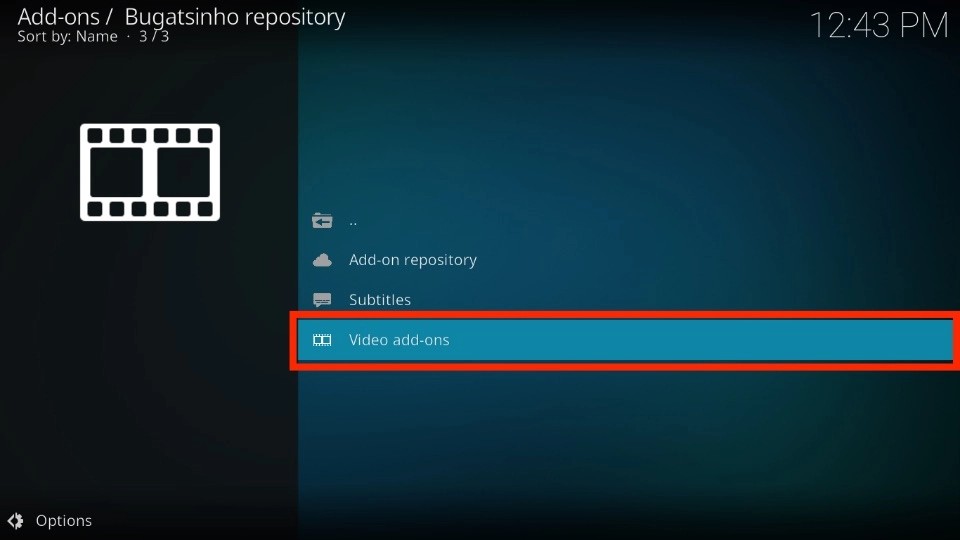 4. Pick the ReleaseBB Kodi addon.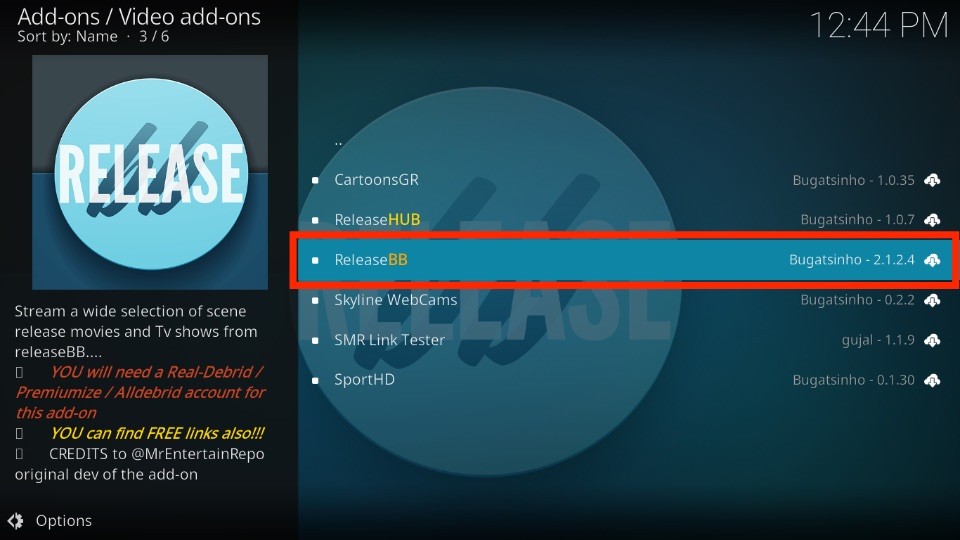 5. On Explore BB dashboard, you'll see a variety of information related to the addon. Click Install.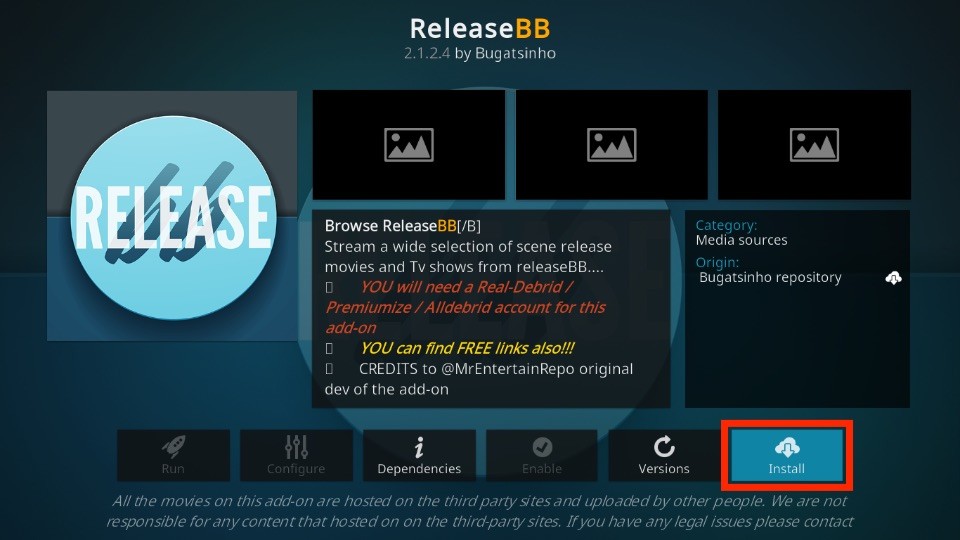 6. Kodi will show you a list of add-ons that will get installed with ExploreBB. Select OK to confirm.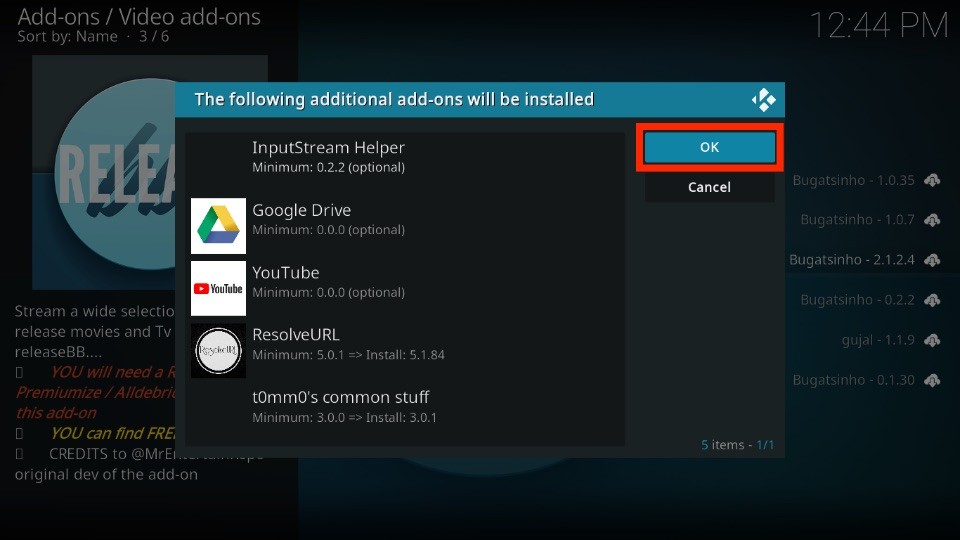 7. Kodi will take a few seconds to fetch essential files to install ReleaseBB.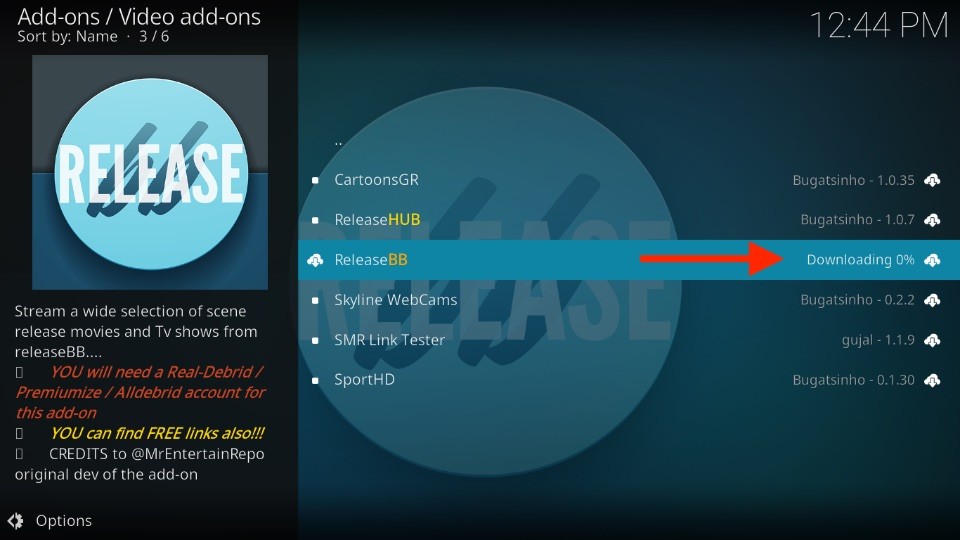 8. On successful installation, you'll see a message on your screen's top right – ReleaseBB Add-on installed.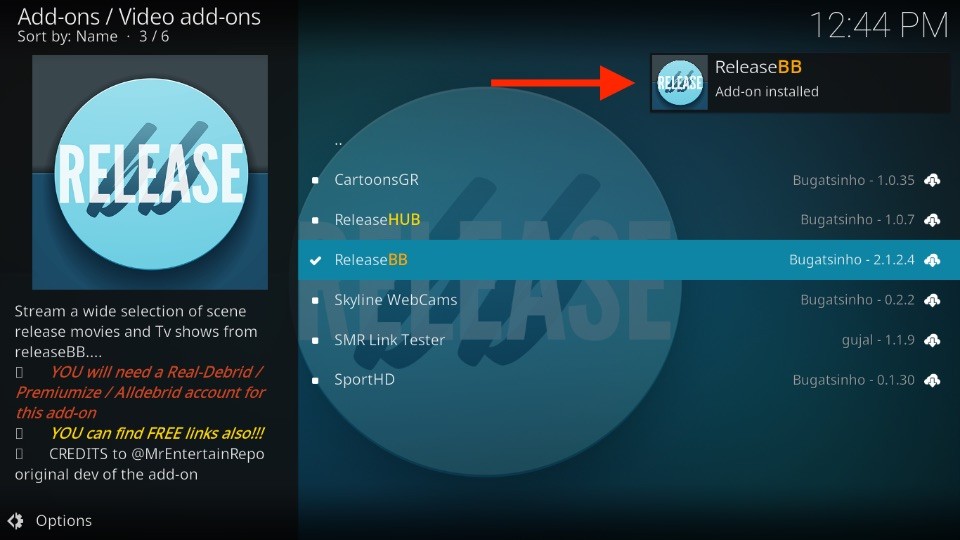 Yippe! ReleaseBB is now available on your local Add-ons library.
It looks like you are all set to start watching your favorite content. However, do not forget that all your streaming activities and online identity are unprotected and exposed to your Government and your ISP. In addition, streaming with third-party services may cause legal trouble.
Thankfully, you can easily protect yourself and go invisible from your Government and ISP by using a VPN. Whenever I stream with Kodi, I always connect to ExpressVPN and recommend the same to you.
ExpressVPN is the fastest and the most streaming-friendly VPN. It is also the most secure VPN.
With ExpressVPN, you get a 30-day money-back guarantee as well. So if you do not like the service (I don't see why), you will get a full refund within 30 days.
Please remember that we encourage you to use a VPN to maintain your privacy. We do not condone breaking copyright laws.
Before you start using Kodi for streaming, here is how you can protect yourself with ExpressVPN:
Step 1: Sign up for ExpressVPN Here
Step 2: Download ExpressVPN on your device by clicking HERE
Step 3: Open the ExpressVPN app on your device. Sign in with your account. Click the connect/power button to connect to the VPN

Great! You have successfully secured yourself with the best Kodi VPN.
How to Use ReleaseBB Kodi Addon
Want a quick overview of the ReleaseBB Kodi addon? Then, I have got you covered!
On the Kodi home screen, please scroll down to Add-ons and open it.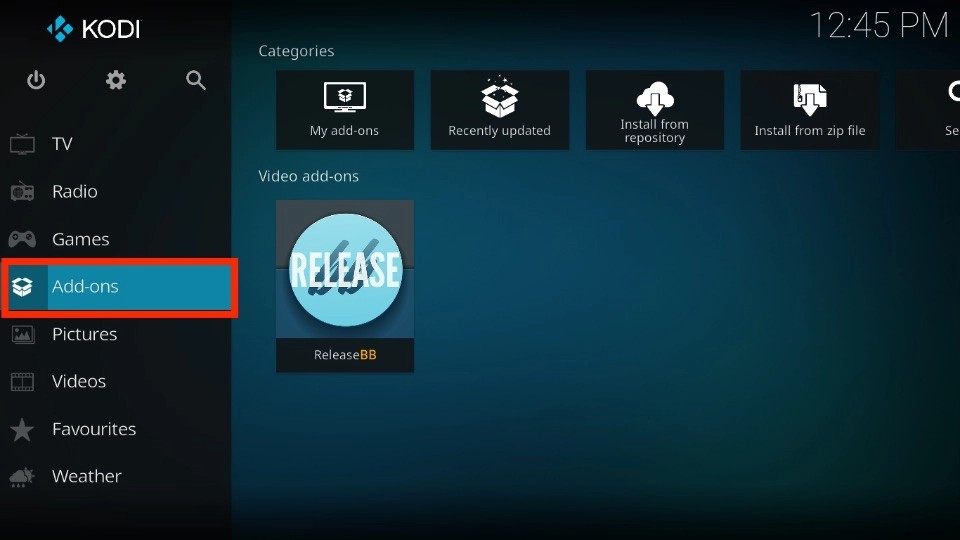 On the Video add-ons sub-tab, open ReleaseBB.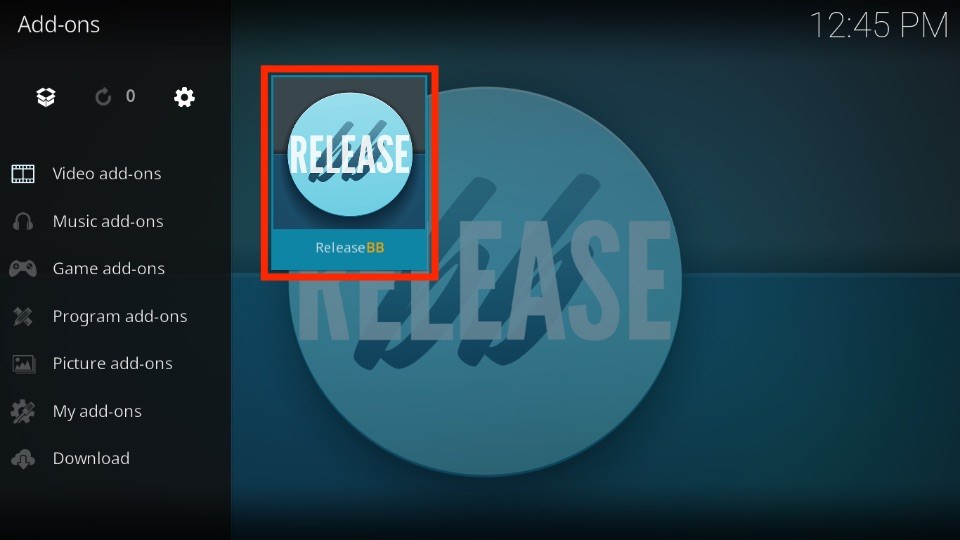 Here are the seven sections on the ReleaseBB home screen:
News – Updates
Release BB Movies
Release BB Tv Shows
Release BB Search
Settings-Tools
Set View-Types
Version X.X.X.X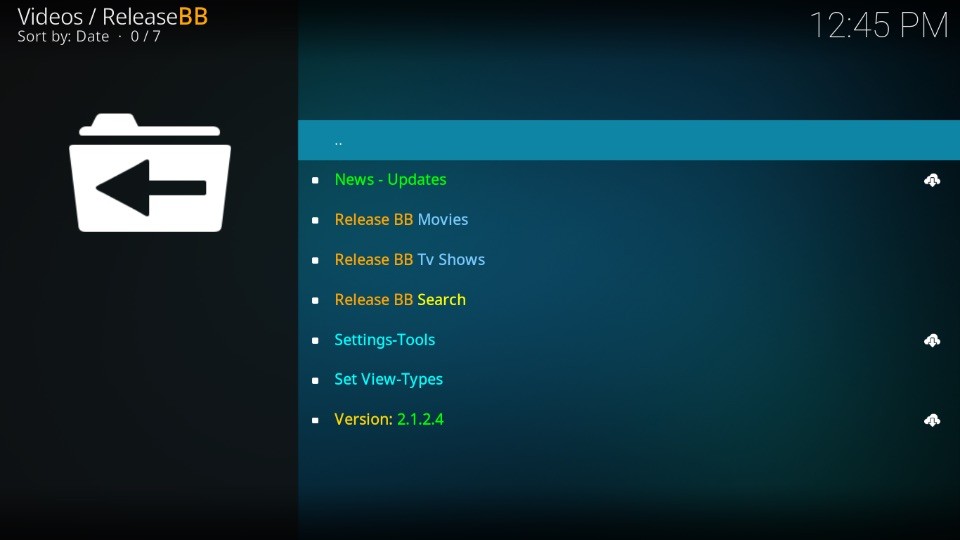 To learn about ReleaseBB news and updates, choose News – Updates.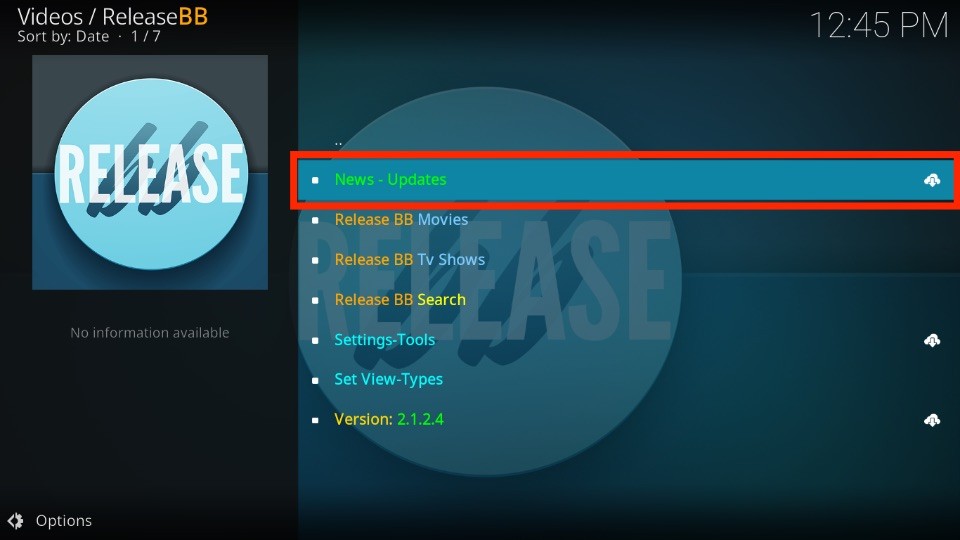 A window pop-up will provide links to multiple ReleaseBB social media handles, including Telegram, Twitter, and GitHub.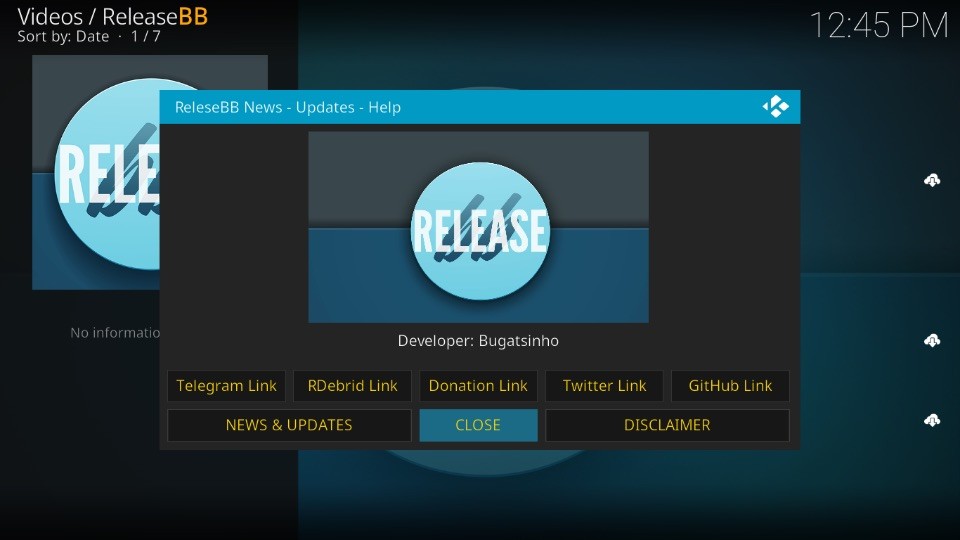 To browse films, open Release BB Movies.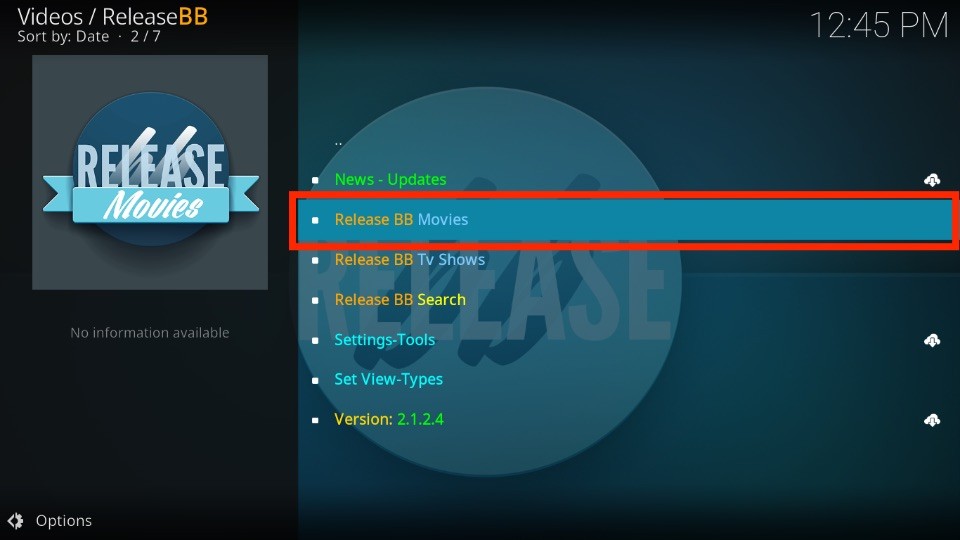 The section is divided into 17 categories: Foreign Movies, Movies, 3D, 4k UHD, BDRip, and more. Please select one to explore relevant movie content like I'm choosing Recommended Movies.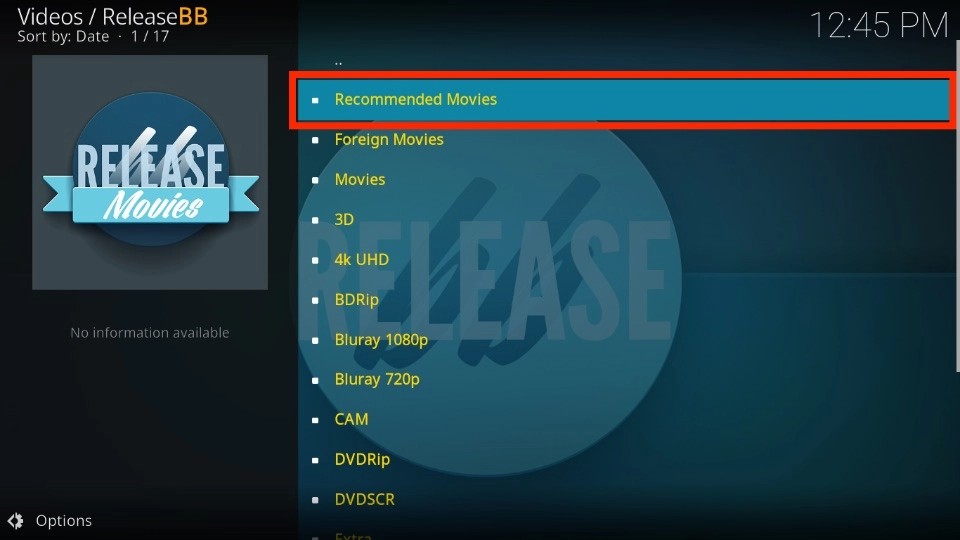 I see a long list of recommended movies in the Release BB Movies section.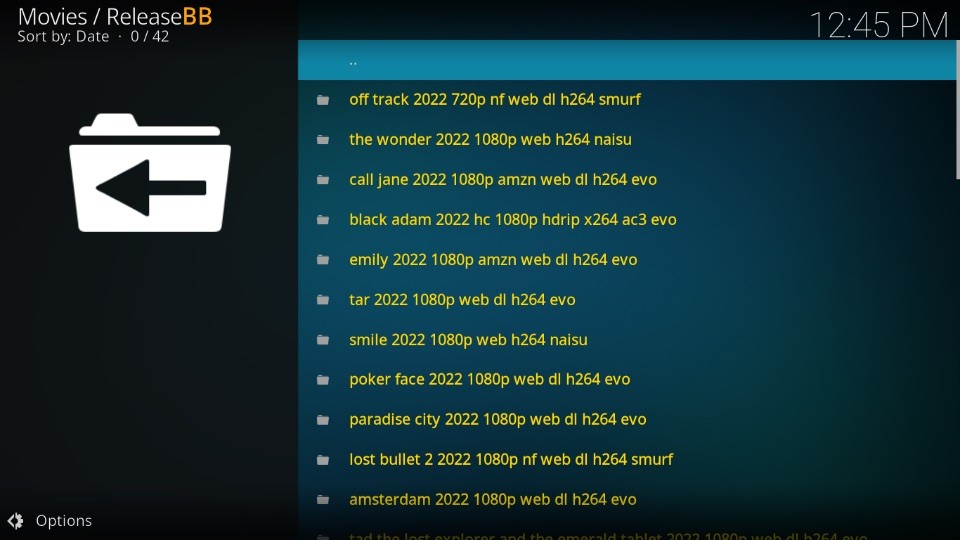 To watch TV series, open Release BB TV Shows.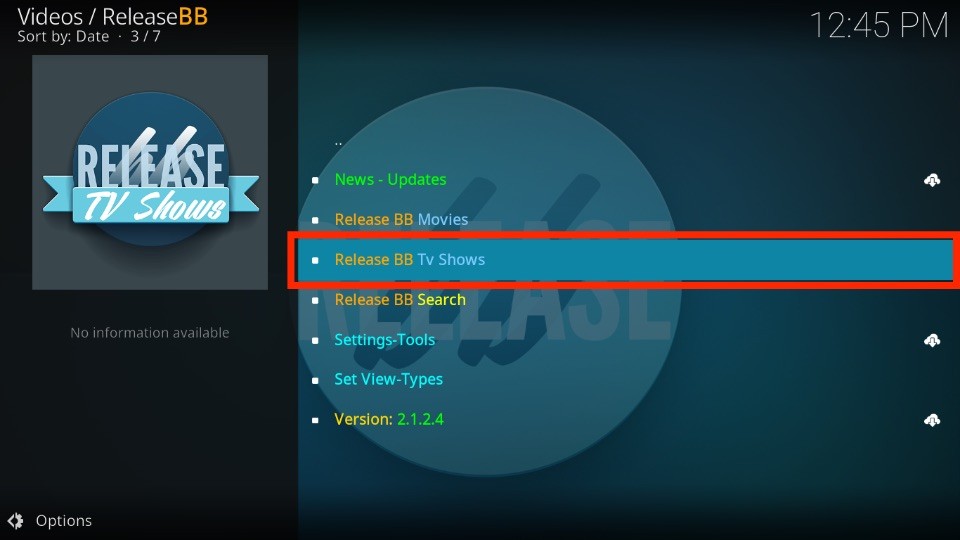 There are three sub-sections, TV Shows, TOP, and TV Packs. First, let's explore TV Shows.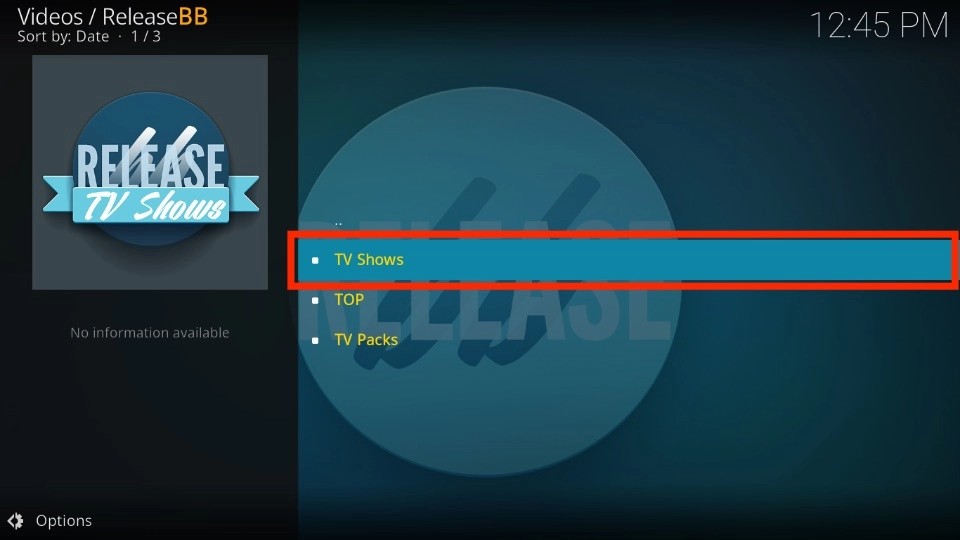 And I got a list of 22 TV shows.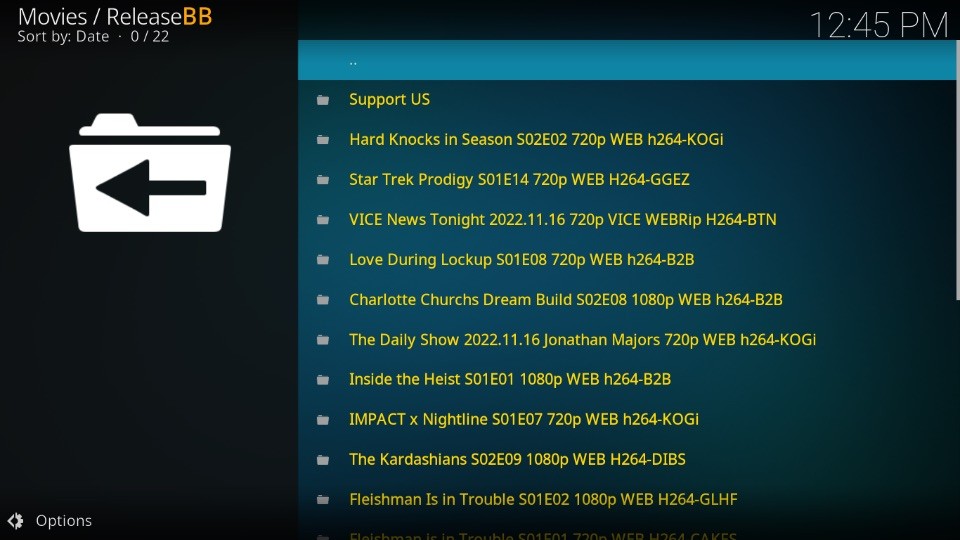 Want to find a show or movie? Open Release BB Search.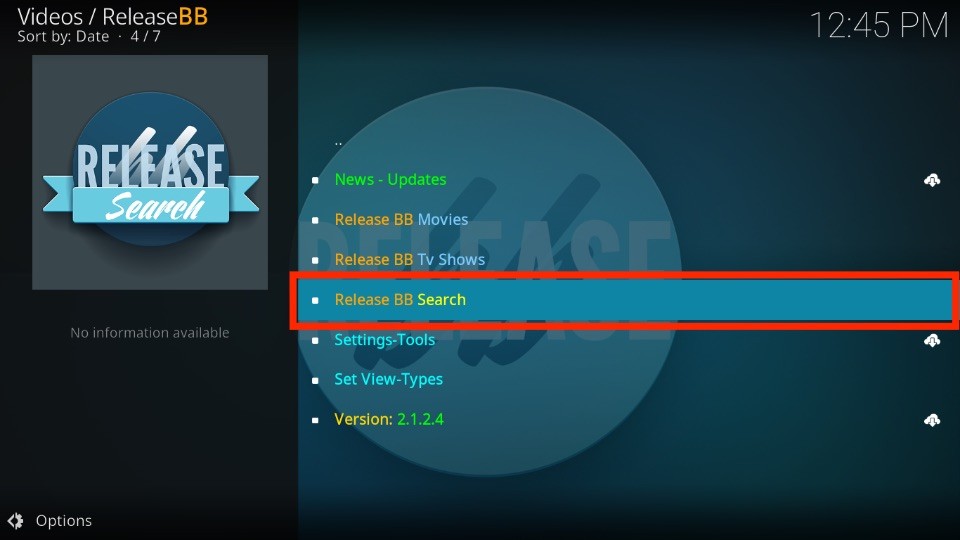 Open New Search.
Note: Your search history will be available under New Search.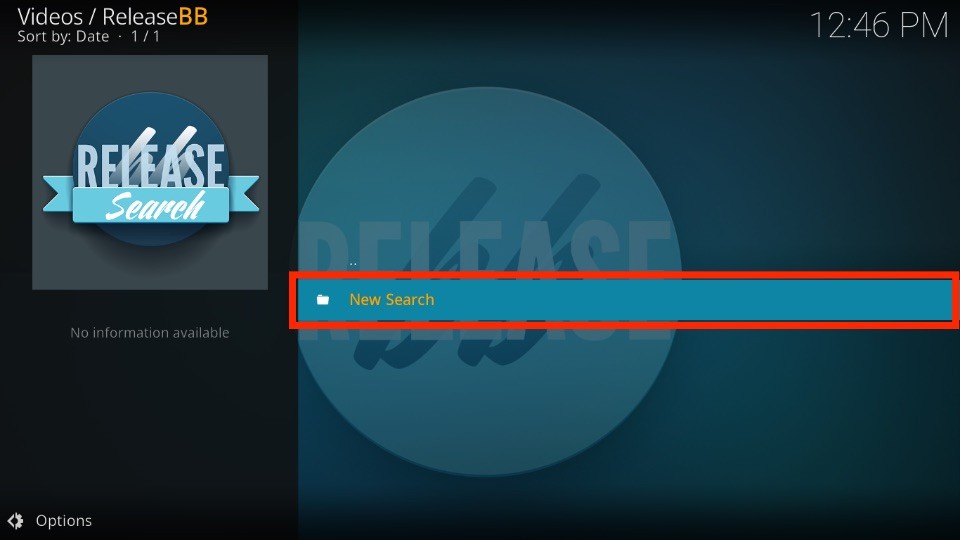 I want to search for TV series and movies containing the word best in them, so I'm searching for the best.
Within a snap, I got the content list containing the word best in them.
Note: Click Next Page>>> if you don't see anything.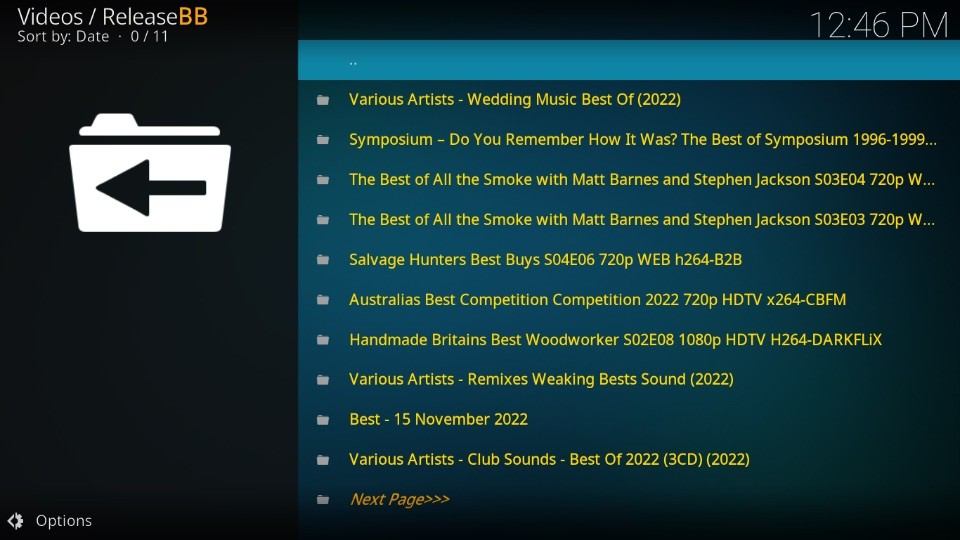 How to Set Up Real Debrid on ReleaseBB
Real Debrid is one of the best premium movies, and TV shows link provider services. And fortunately, it's available on ReleaseBB. So, if you are unaware of the service, dive into our detailed guide on how to set up and install Real Debrid. After that, use the steps below to connect RD with ReleaseBB:
1. Choose Settings-Tools from the home of ReleaseBB.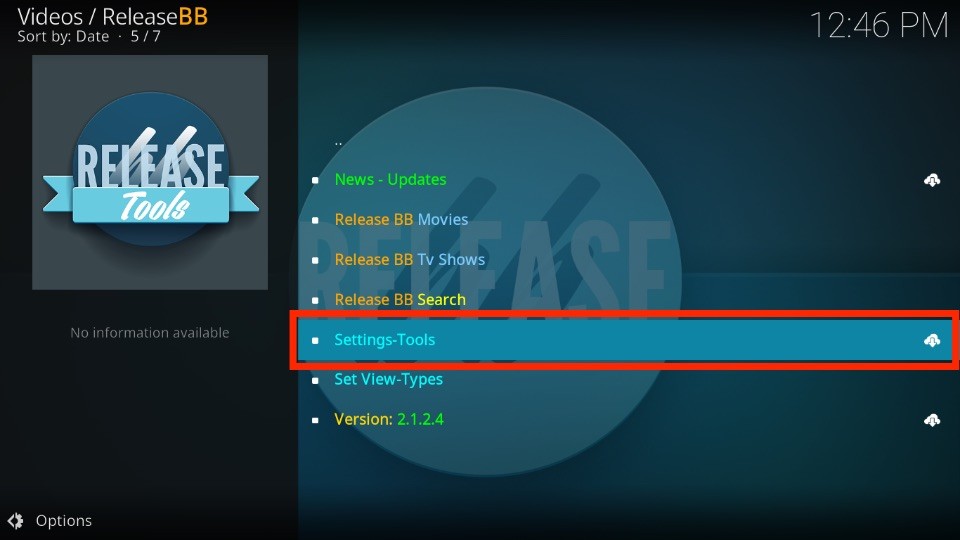 2. Go to the RESOLVER tab.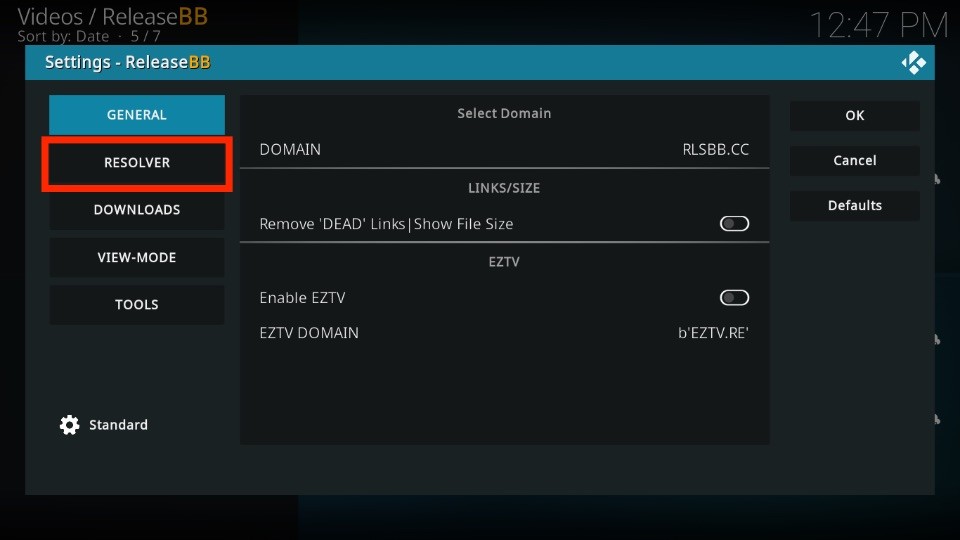 3. On your right, under PREMIUM SERVICES AUTHORIZATION, select Real-Debrid Auth.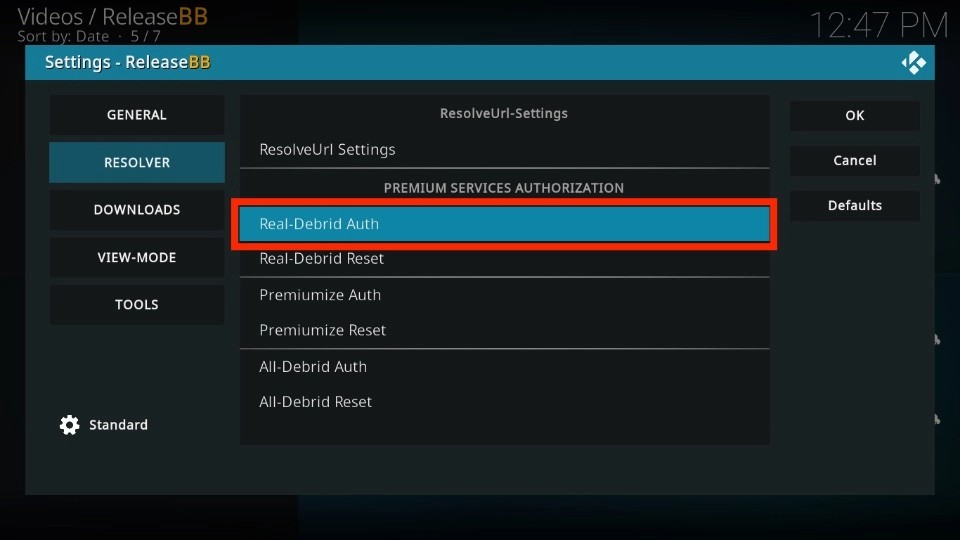 4. Visit https://real-debrid.com/device using a web browser on your PC/phone and enter the code you see on your Kodi screen. Then, follow the instructions to finish the Real Debrid set-up.
Note: Login to your Real Debrid account before you visit the URL above.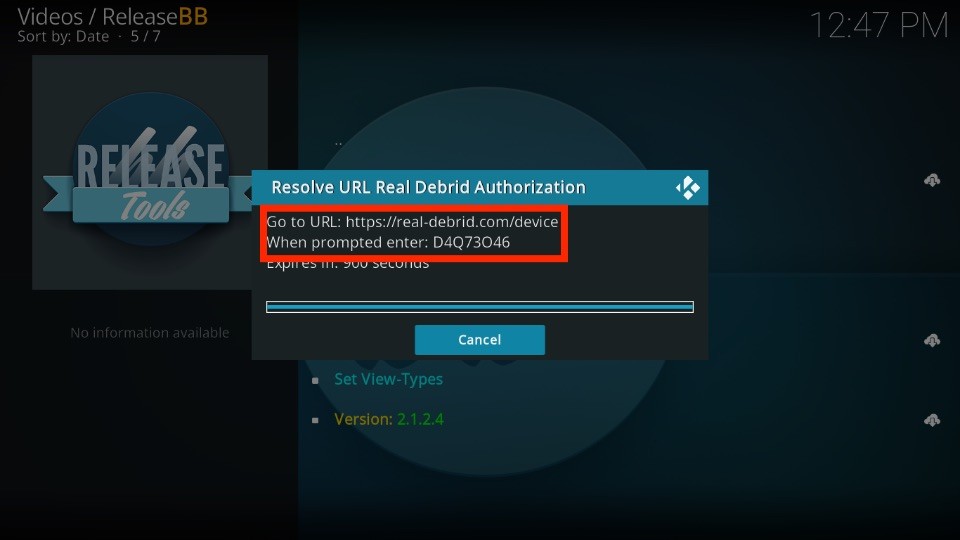 5. On success, you'll receive a ResolveURL notification on Kodi – Real Debrid Resolver Authorised.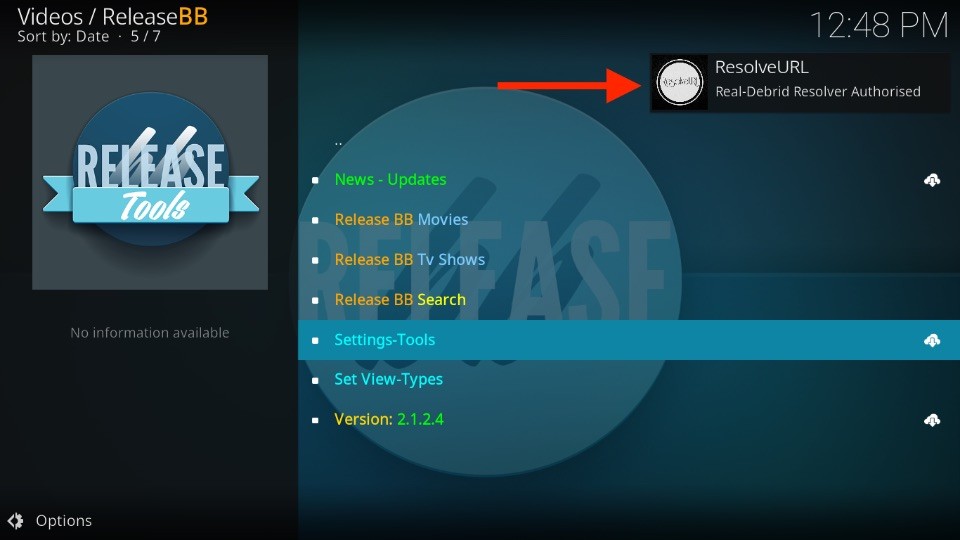 Your Real Debrid account is now connected to ReleaseBB.
Conclusion
With ReleaseBB, you can tune into your favorite movie or TV show for free. This guide showed you how to install ReleaseBB Kodi addon along with how to use it, connect Real Debrid, and more.
Related: