This piece teaches you how to install & play Faily Brakes on FireStick. You'll also learn what Faily Brakes is, how to explore its menu and more. This article is valid for all Fire TVs, including FireStick 4K Max, FireStick Lite, FireStick 3rd Gen, etc.
What is Faily Brakes?
Faily Brakes is an adventurous driving and crashing game for FireStick. This game features Phil Faily, who experiences brake failure while cruising through mountains.
You must control the ride, dodge obstacles, and collect points. This game features endless fun for people who are into driving and crashing games.
Faily Brakes features multiple environments, including Woods, Mountains, Snow, etc. Furthermore, you can elevate your experience by buying & unlocking cars and personalizing your character.
The longer you stay on the track, the more points you get on Faily Brakes. Also, the endless track features multiple powers to make the game even more entertaining.
For optimal experience, Faily Brakes require an additional controller. However, you can play the game using your FireStick remote.
Faily Brakes is a super-fun game for all ages. Install it today to save Phil Faily from crashing too soon.
Attention FireStick Users: Read before you continue
Your government and ISP are probably monitoring your streaming activities using your IP address 3.17.249.235 (exposed to all). You may get into serious legal trouble for streaming copyrighted videos on FireStick. 
I strongly recommend getting a trusted VPN for FireStick to hide your IP address and protect your online identity.
I use ExpressVPN on all my devices as it is the most secure, fastest, and easy-to-use VPN. It comes with an unconditional 30-day money-back guarantee, and you get 3 free months with the yearly plan.
Don't miss out on the peace of mind and online security ExpressVPN provides.
Read: How to Install & Set up the best VPN on FireStick.
Features of Faily Brakes
Here are the reasons why Faily Brakes is an exciting game for FireStick users:
Easy navigation controls with zero learning curve
Fantastic animations
Unlock and buy vehicles
Customize your character
Multiple environments
How to Install Faily Brakes on FireStick
Here's a straightforward guide to installing Faily Brakes on FireStick:
1. Select Search on your FireStick home.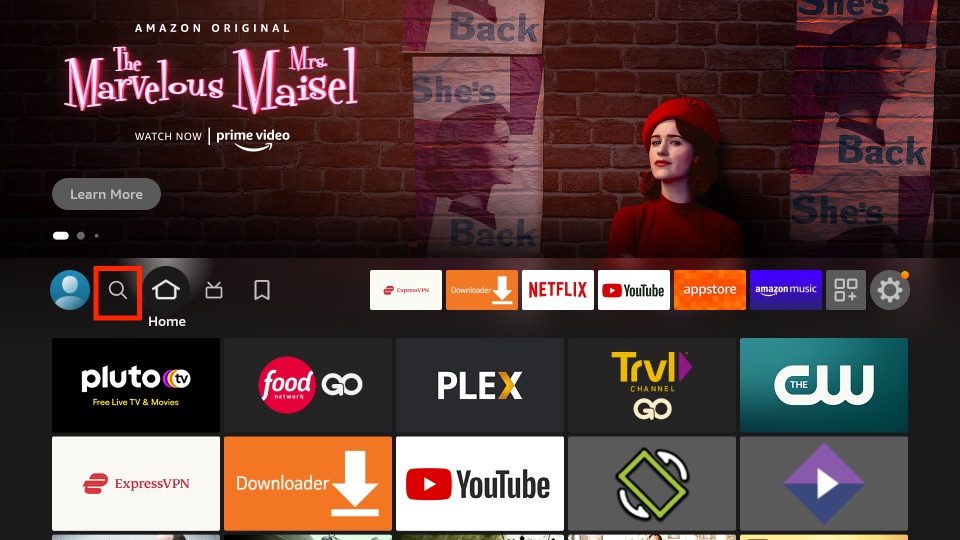 2. Open the white Search Bar.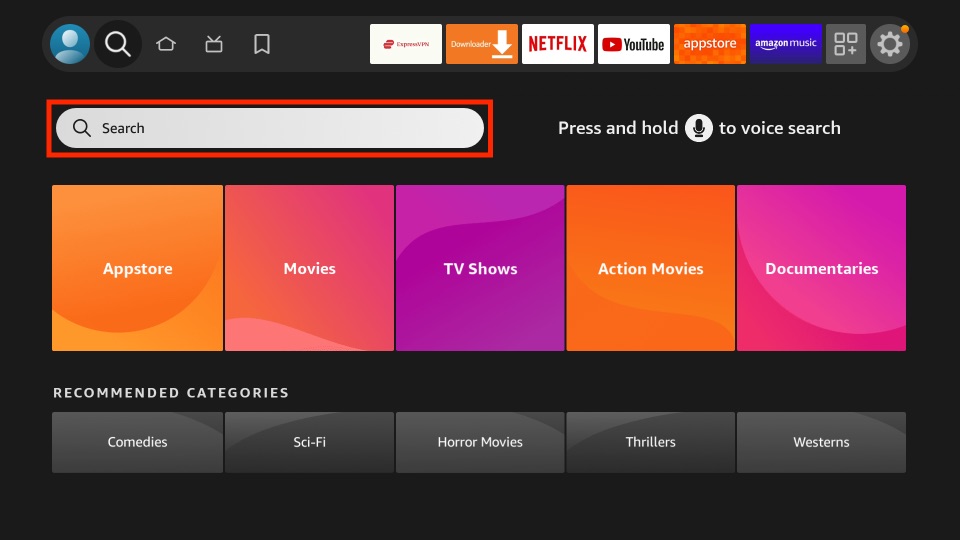 3. Search for Faily and select Faily Brakes from the suggestions.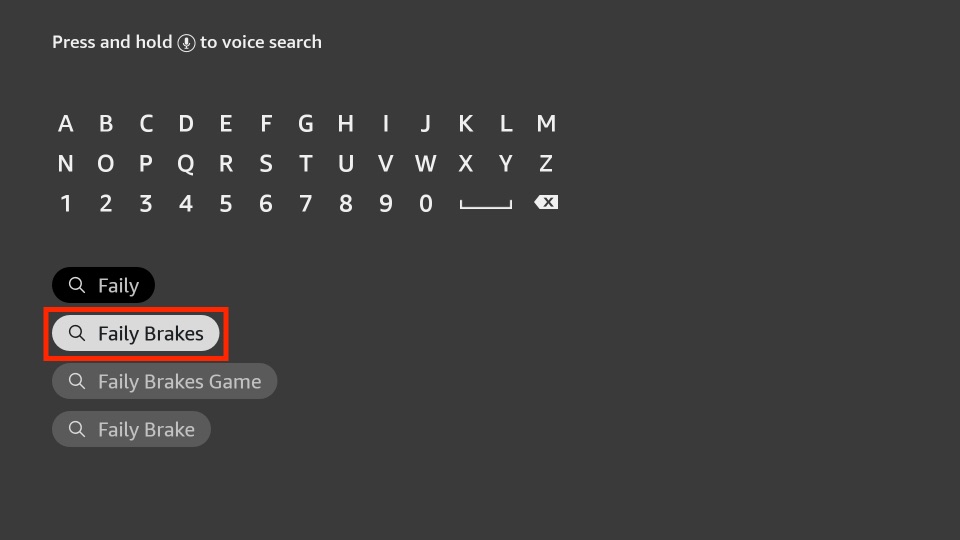 4. Open Faily Brakes.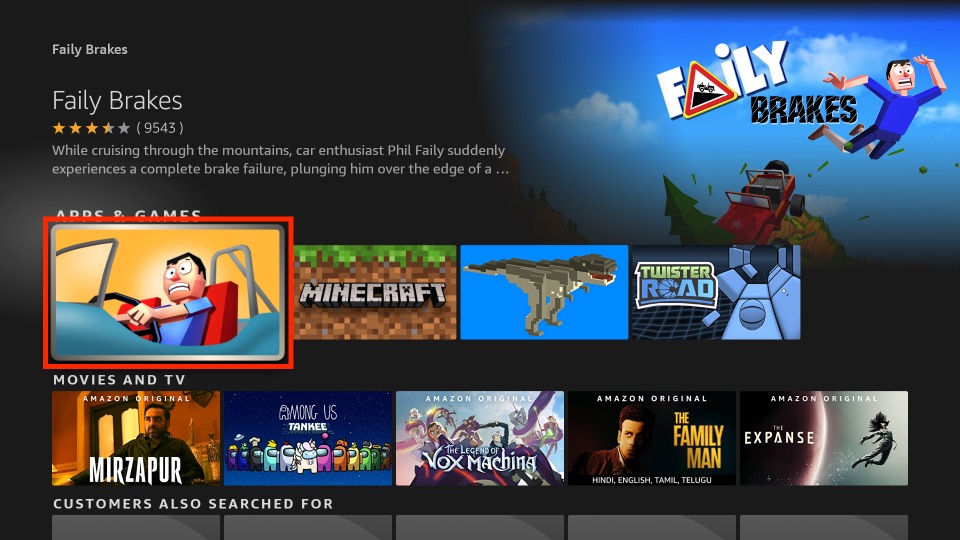 5. Click Get.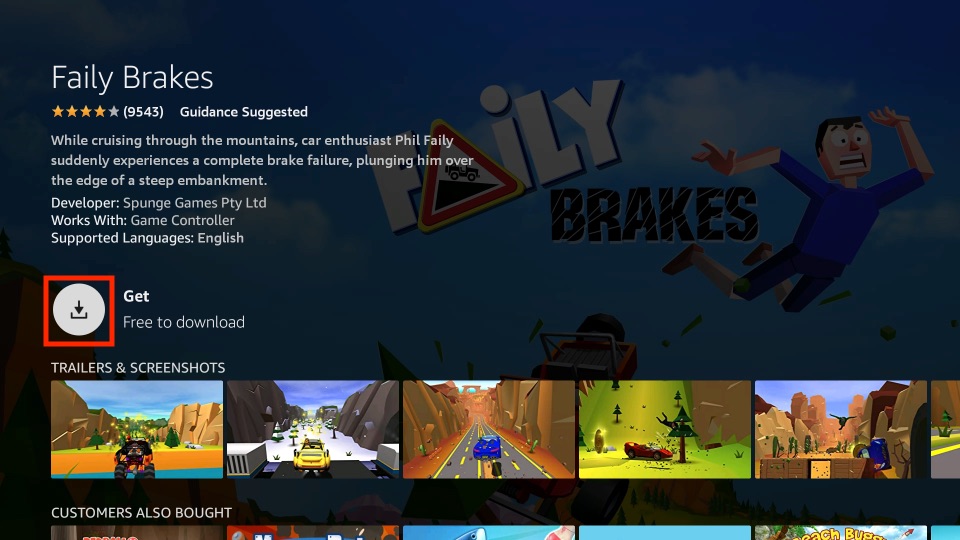 6. Wait for FireStick to install Faily Brakes.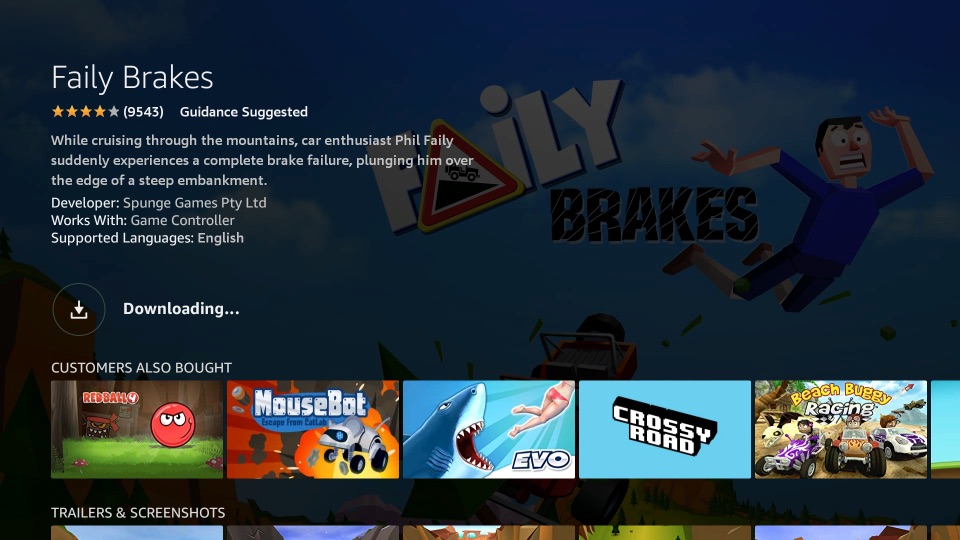 7. On success, FireStick will fire a notification – Faily Brakes Ready to play!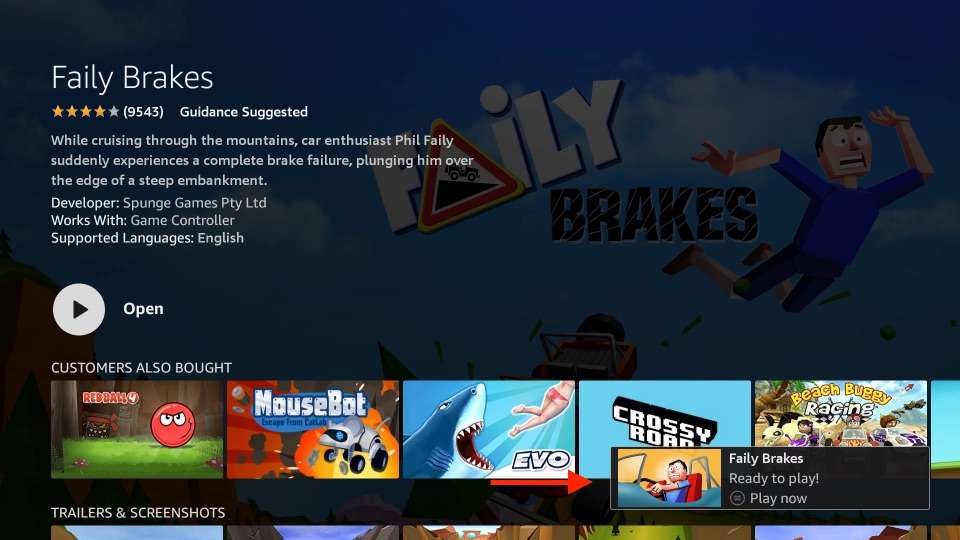 Now you can play Faily Brakes on your FireStick.
Wait! It looks like you are all set to start watching your favorite content on FireStick. But have you protected your online identity yet? You are under constant surveillance by the Government and ISP. Free streaming of copyrighted videos may get you into legal trouble.
Thankfully, you can easily avoid online monitoring and safeguard your privacy with a trusted VPN on FireStick. A VPN will hide your IP address and online identity by encrypting your internet connection.
Please note that I am not encouraging you to violate any copyright laws. You should always watch the content available in the public domain. I am simply recommending the use of a VPN to maintain your privacy. You have every right to your privacy, which is constantly being breached these days.
I personally use ExpressVPN and have found it to be the fastest and most secure FireStick VPN. It is also the most streaming-friendly VPN I have ever used. Therefore, I highly recommend getting ExpressVPN for FireStick.
Here is how you can quickly get the ExpressVPN app on FireStick:
Step 1: Click HERE to subscribe to ExpressVPN and enjoy a 49% discount with 3 months of extended service. You are also eligible for a 30-day, full money-return guarantee.
Step 2: Download and install ExpressVPN on FireStick
Choose the Find > Search option on the FireStick home screen on the menu bar.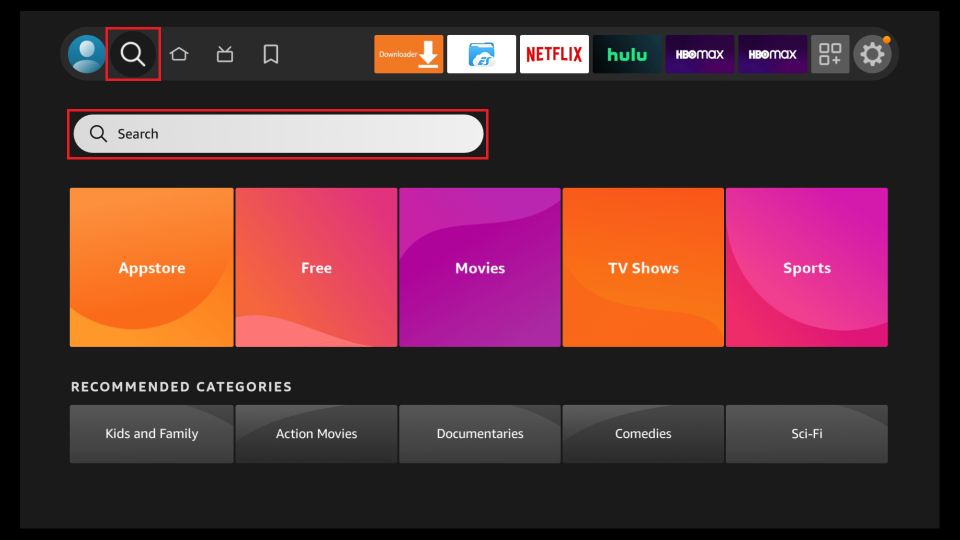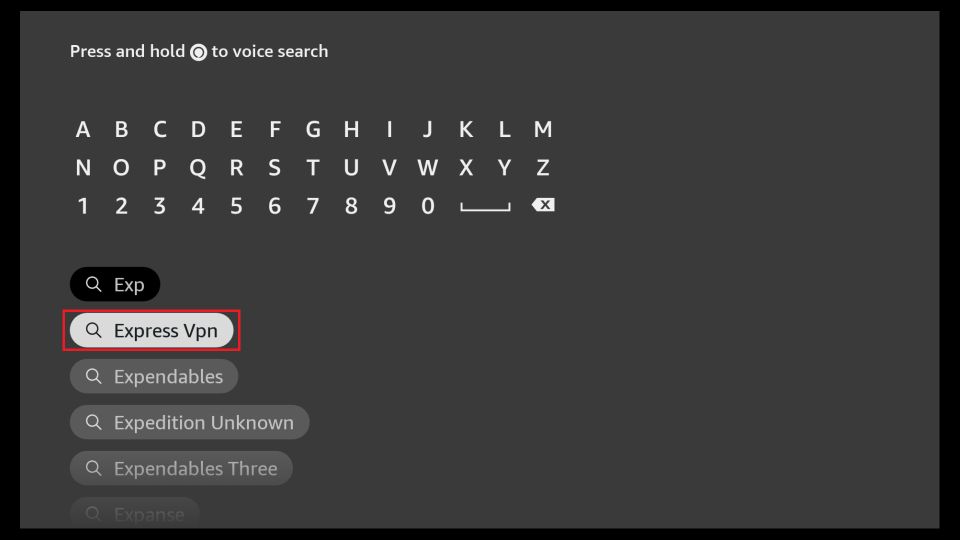 Click the ExpressVPN icon on the following window.

Click Download or Get on the next window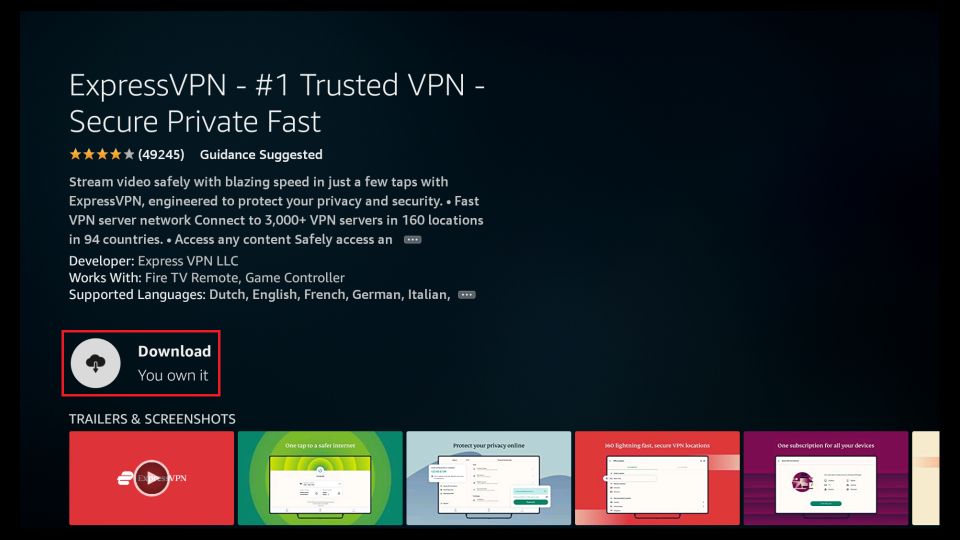 Step 3: Open ExpressVPN once you have downloaded it. Sign in with your account.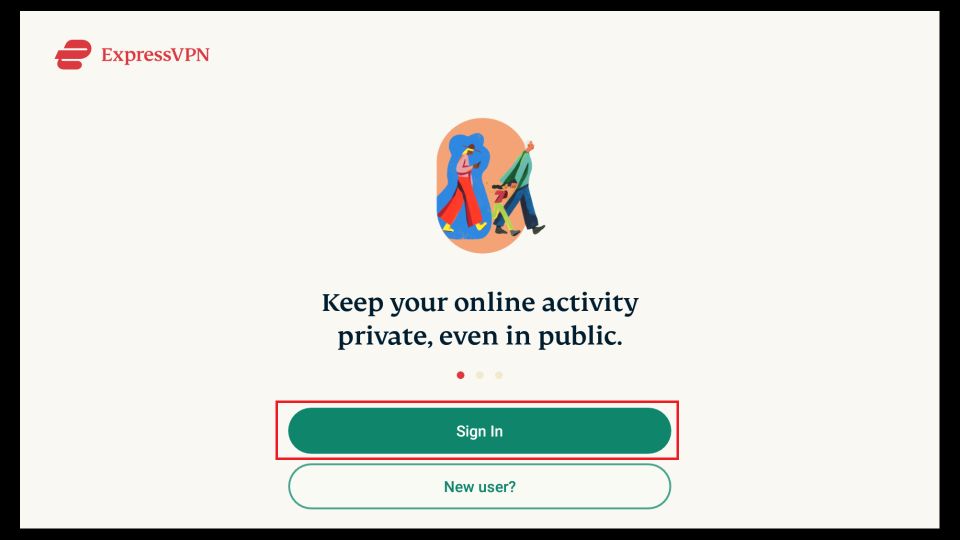 Step 4: Choose a server and click the Connect/Power button

Put your mind at ease now! You have successfully secured your streaming activities with ExpressVPN.
How to Play Faily Brakes on FireStick
Let's dive in to see how to play Faily Brakes on FireStick:
Firstly, create a shortcut for Faily Brakes by following our guide on FireStick shortcuts. Then, launch Faily Brakes.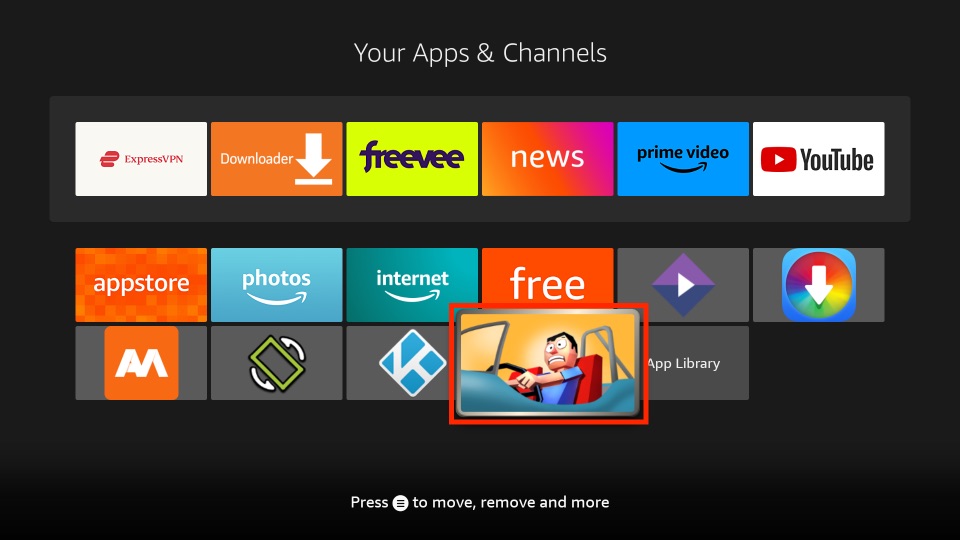 For the best experience, Faily Brakes require an additional game controller. So, if your FireStick won't detect one, you'll receive an error. However, you can also play the game with your Fire TV remote. So, click Launch Anyway.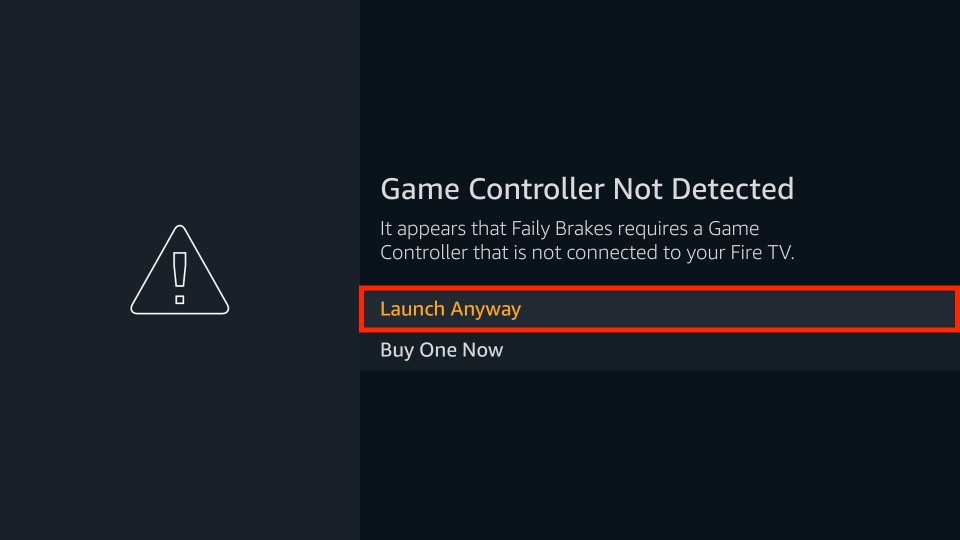 Faily Brakes will require access to your photos, media, and files. Select Allow to continue.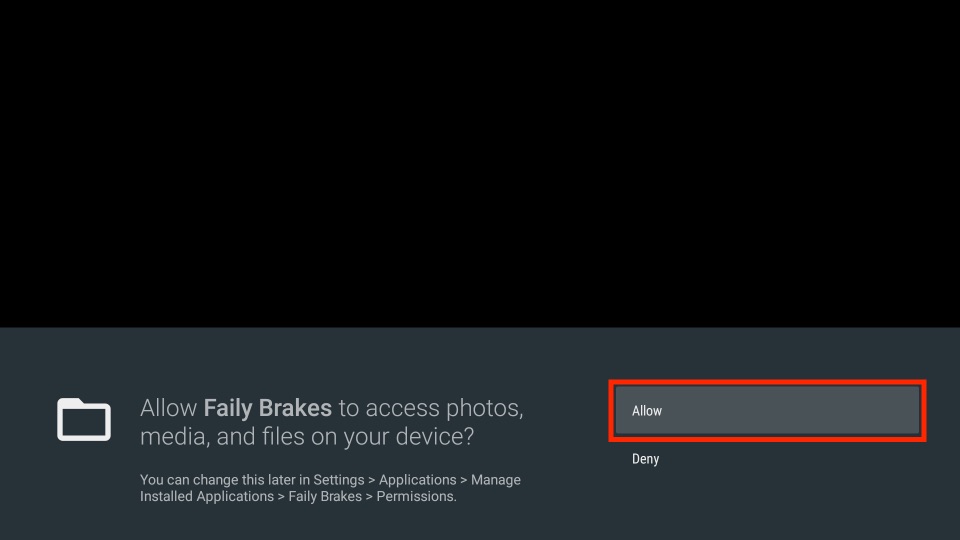 Let Faily Brakes load for the first time on your FireStick.
Note: It may take a bit longer as it's your device's first Faily Brakes launch.
Congratulations! You are now on Faily Brake's home screen. To start the game, choose the > button.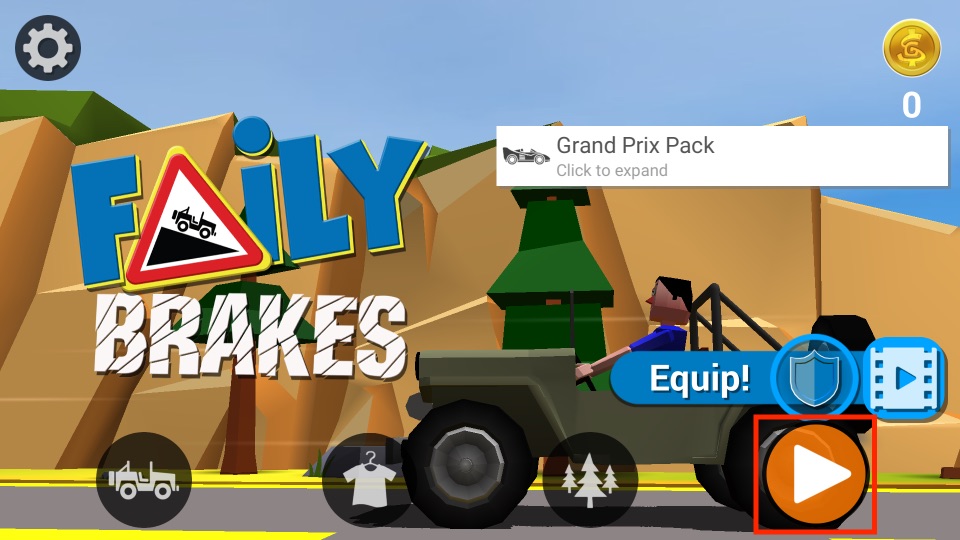 An intro video of Faily Brakes will commence. This video shows the plot of the game.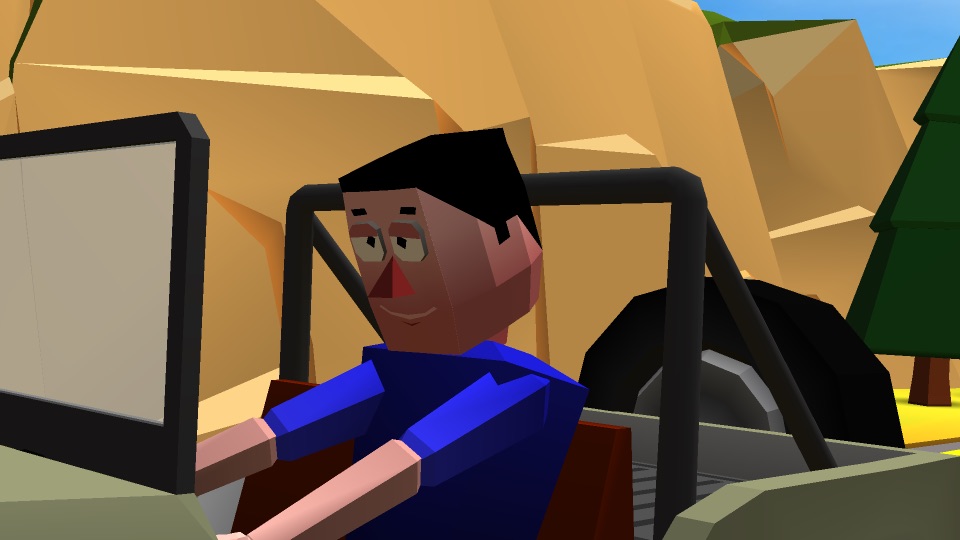 Finally, you are now in control! Use the Navigations Keys on your Fire TV remote to maneuver the car. Avoid obstacles, collect points, and keep going as the vehicle brakes are not working.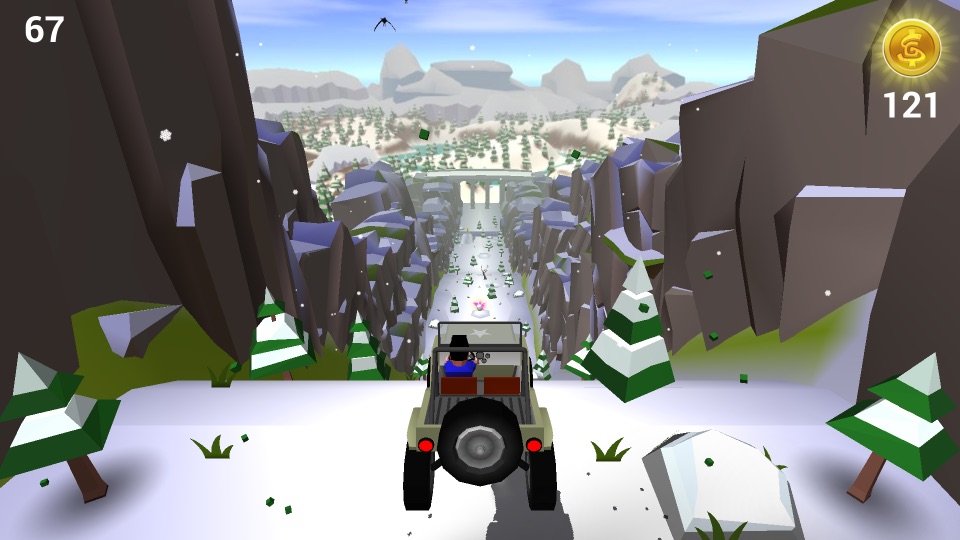 After you crash, the game will play your character's crash landing. However, you can Slow down and Speed it up using the on-screen buttons. To exit, press the X button.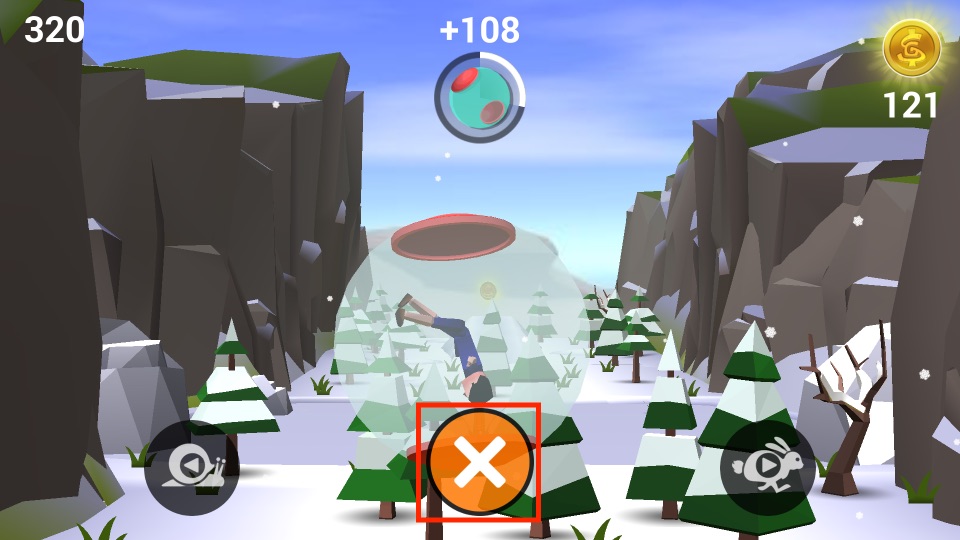 You'll receive a gift! Select it to open.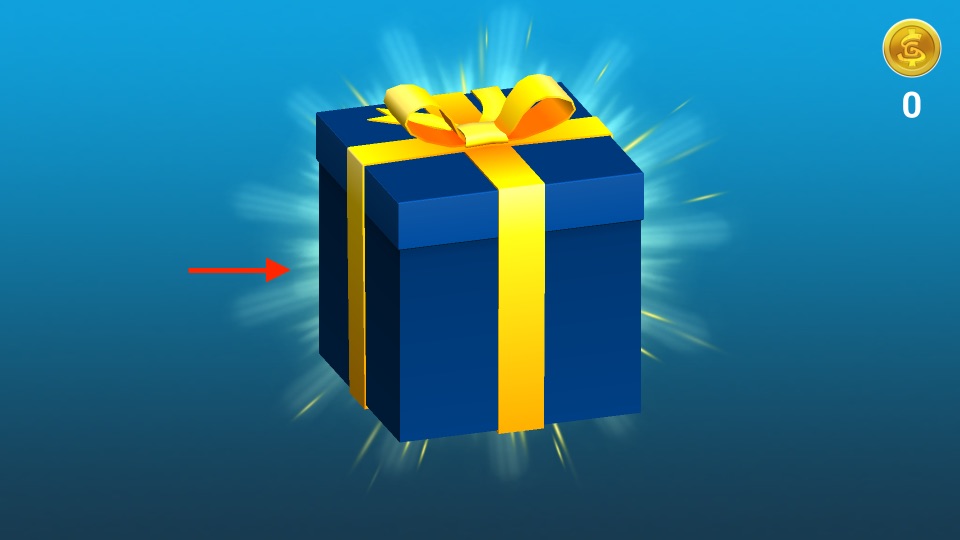 Faily Brakes gave me 100 points! Now, I can select Win a Prize to choose what I want to buy further.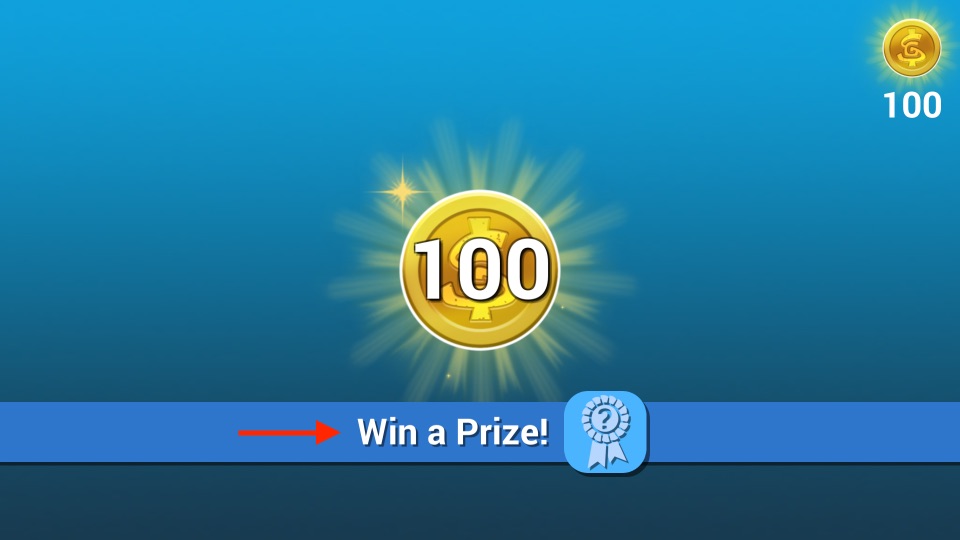 Once done, click the Home icon to go to Faily Brake's home.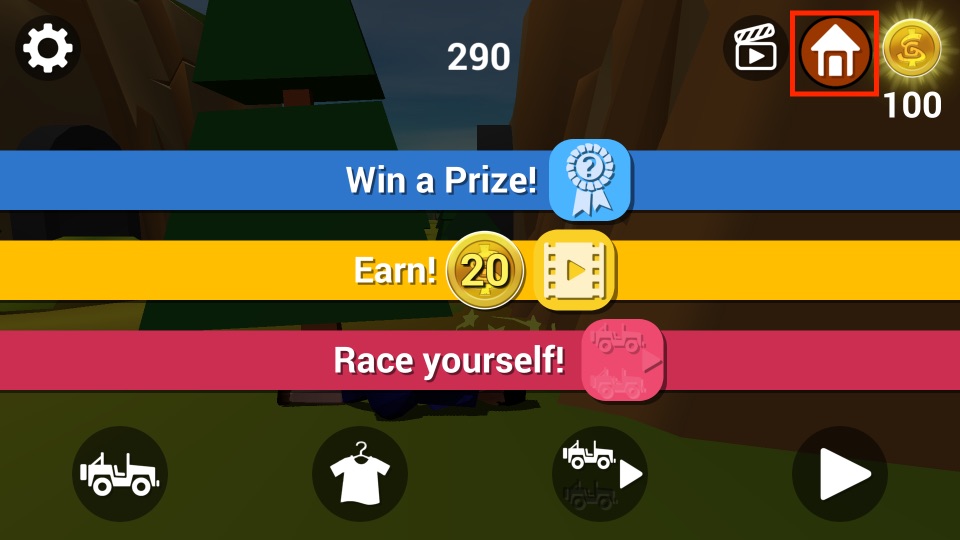 To change the Faily Brakes environment, select the Forest icon.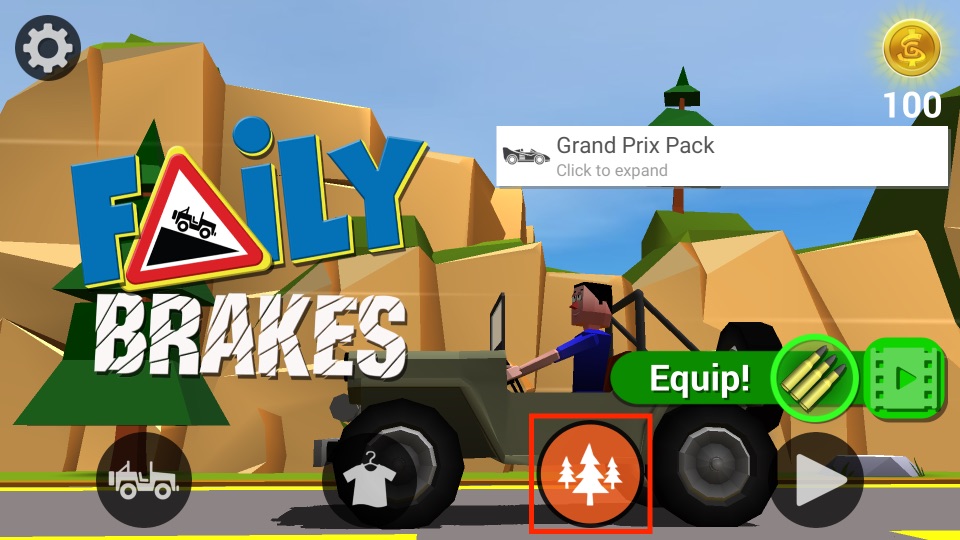 Here, I'm selecting Snow. However, you can choose from Forest, Woods, and more.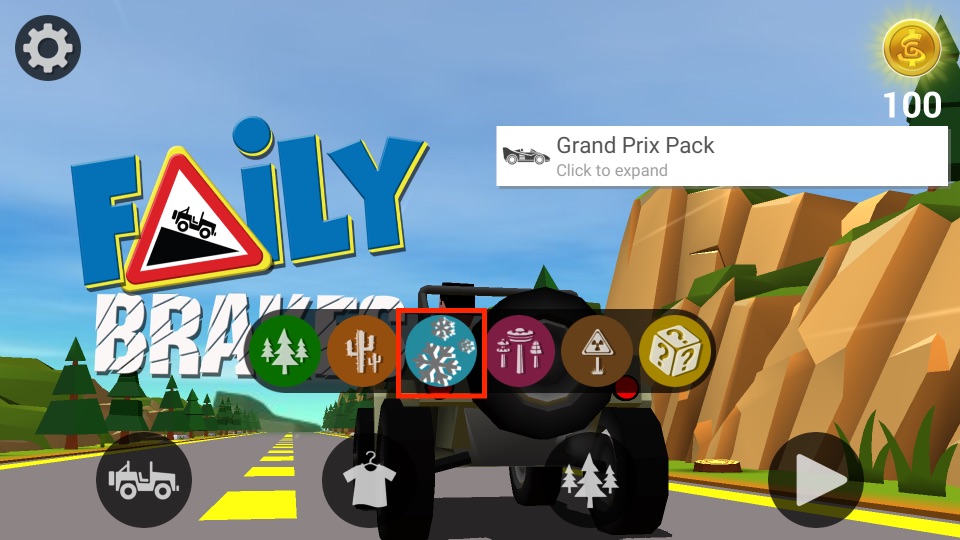 To change the character and its clothes, select the T-Shirt icon.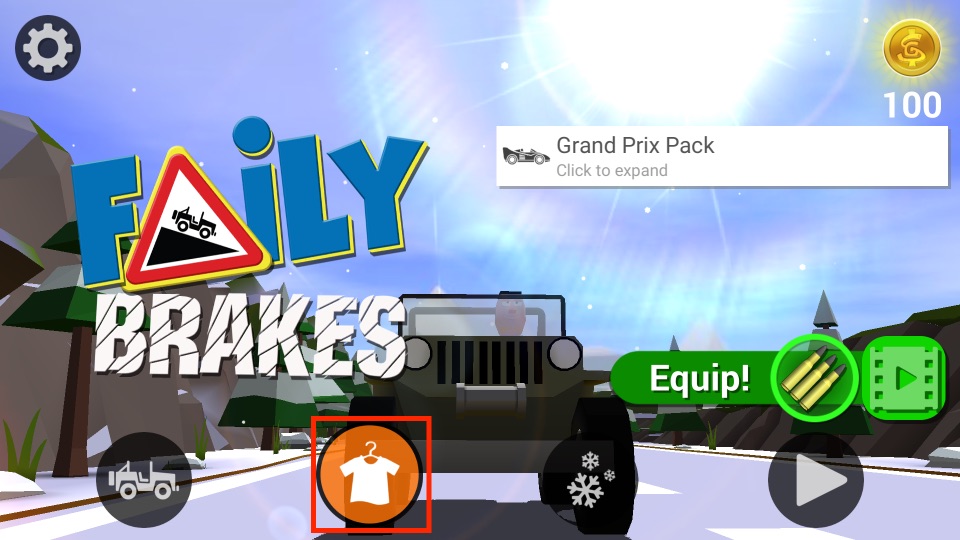 Here, you can choose Phil or Anita. Moreover, you can change their attire too.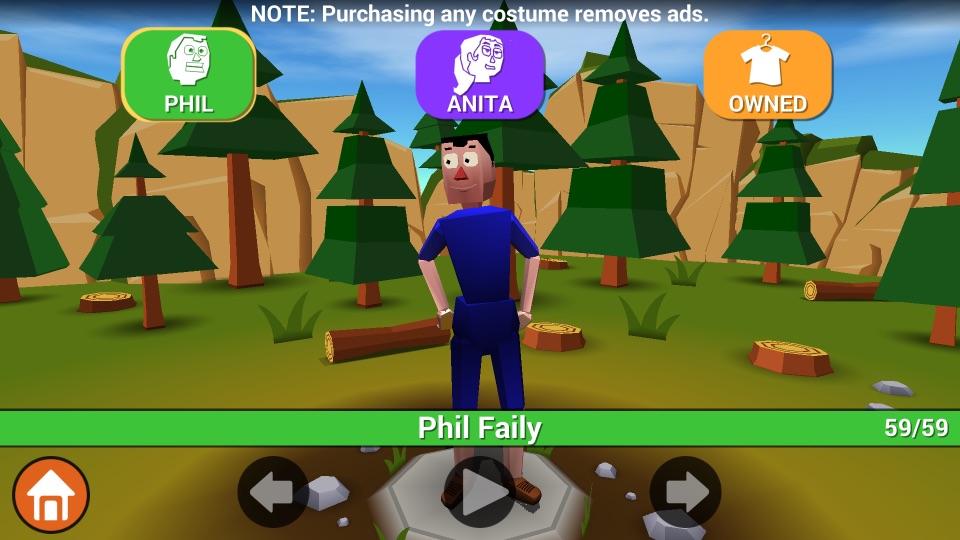 To change your vehicle, select the Jeep icon.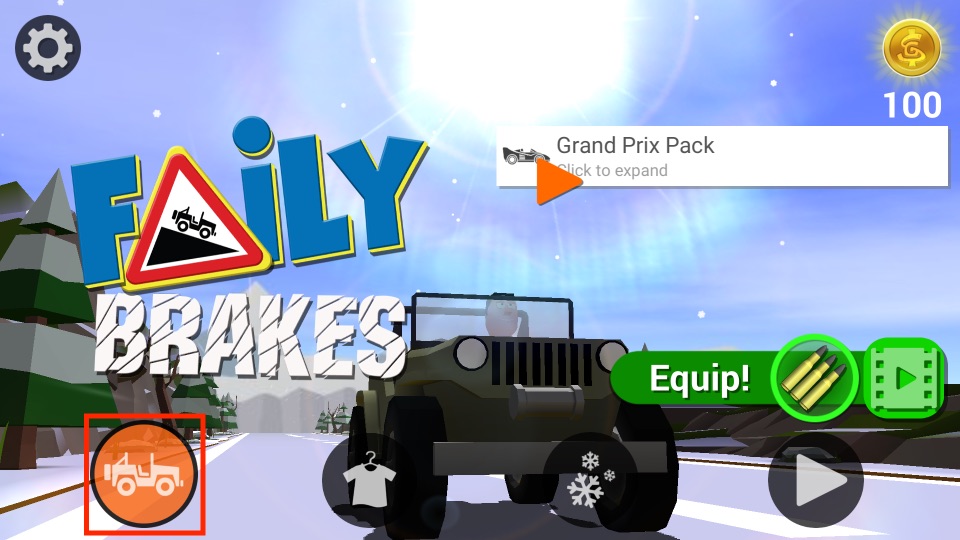 Here, you can sort the vehicles by Standard, Premium, Special, and My Cars.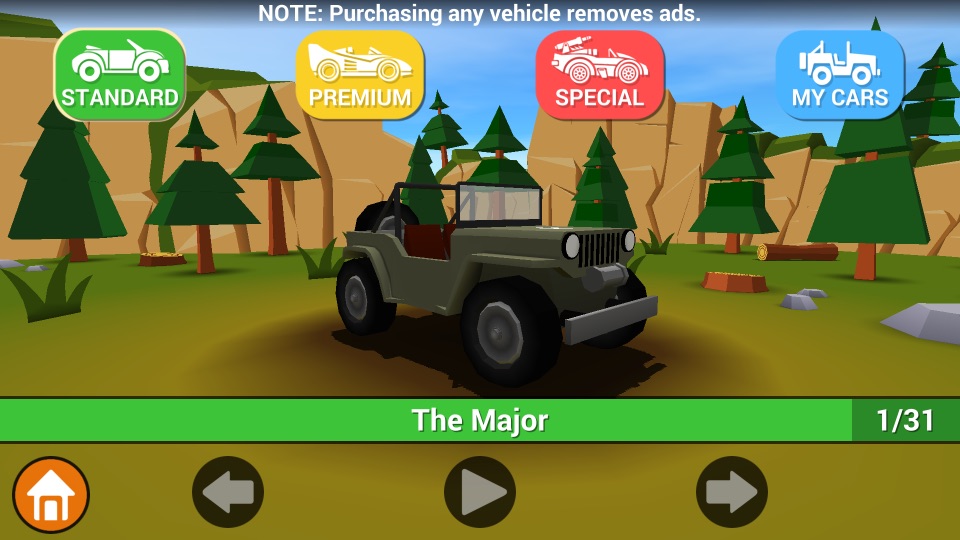 Lastly, select the Settings Cog on the top left side.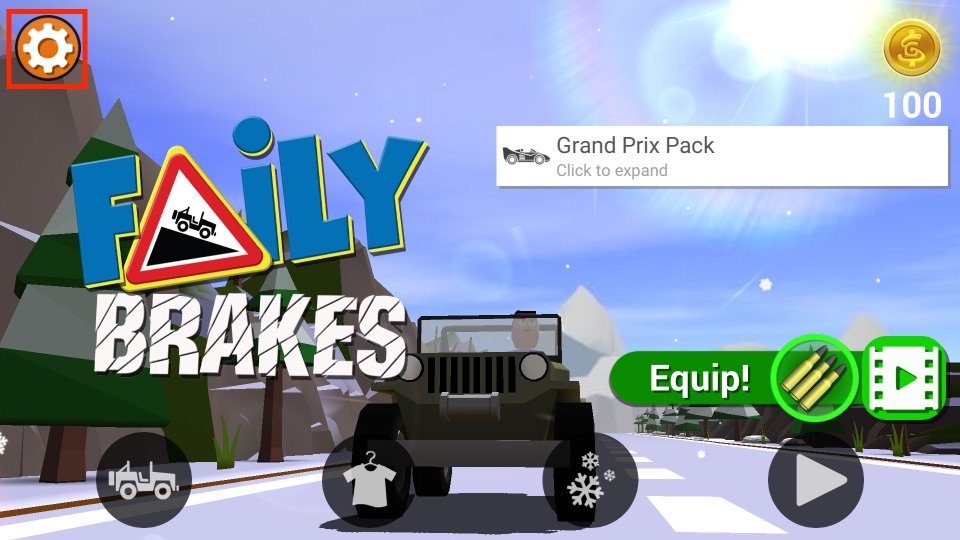 Here, you can turn on/off Sound & Music, change the Camera angle, Restore Purchases, and see Credits.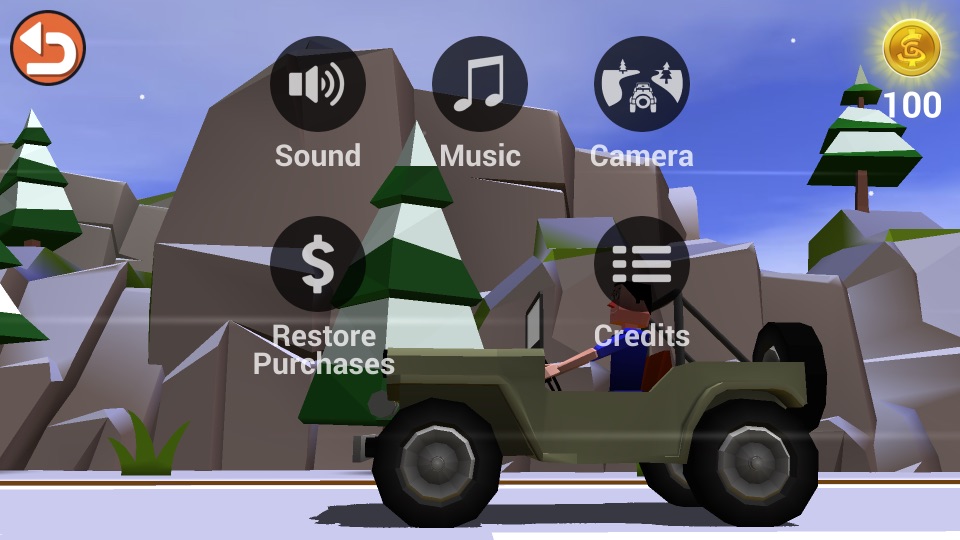 FAQs
Here are a few Faily Brakes on FireStick FAQs:
Does Faily Brakes feature in-app purchases?
Yes! You can purchase clothes, cars, and more inside Faily Brakes.
Is Faily Brakes free?
Faily Brakes is 100% free to play! However, it features in-app purchases.
Is it necessary to connect a controller to play Faily Brakes?
Although a controller will provide an optional gaming experience, it's not compulsory. This game works fine with any native FireStick remote.
What's the minimum OS requirement to install Faily Brakes?
The minimum OS requirement to install Faily Brakes on FireStick is Android 5.1.
Wrap Up
Save Phil Faily from crashing in Faily Brakes! Avoid objects, collect points & powers, and unlock awards.
Today, I showed you how to install & play Faily Brakes on FireStick. If you want me to cover any other game, suggest it in the comments section. Lastly, I encourage you to ask questions regarding the game.
Related: