Today, I'll showcase how to install & play Taxi Driving 3D on FireStick. Furthermore, I'll tell you what Taxi Driving 3D is, some of its features, and FAQs. Feel free to use the guide for any latest Fire TV device, including FireStick Lite, FireStick 3rd Gen, Fire TV Cube, FireStick 4k & 4K Max, etc.
What Is Taxi Driving 3D?
Taxi Driving 3D is a laid-back, fun, and role-playing game. You play as a taxi-drive to pick up passengers and drop them off. Sounds simple? Wait until you have to beat the time and avoid devastating traffic environments.
The ultimate tax-driving simulation game, Taxi Driving 3D, comes with realistic graphics, fundamental physics, and swift & smooth controls. The unique environments of the game are also very lifelike.
On Taxi Driving 3D, you can unlock multiple taxi types. This makes the game different from other alternatives that have fixed boring elements.
Your goal in Taxi Driving 3D is to drop/pick up passengers, avoid obstacles, and steer away from other cars. Not to mention, crossing the time limit ends up in level failure.
Not just you. Even your little ones will find Taxi Driving 3D quite fun! It is among the best games for FireStick. So, install it today on your FireStick.
Attention FireStick Users: Read before you continue
Your government and ISP are probably monitoring your streaming activities using your IP address 3.236.47.240 (exposed to all). You may get into serious legal trouble for streaming copyrighted videos on FireStick. 
I strongly recommend getting a trusted VPN for FireStick to hide your IP address and protect your online identity.
I use ExpressVPN on all my devices as it is the most secure, fastest, and easy-to-use VPN. It comes with an unconditional 30-day money-back guarantee, and you get 3 free months with the yearly plan.
Don't miss out on the peace of mind and online security ExpressVPN provides.
Read: How to Install & Set up the best VPN on FireStick.
Features of Taxi Driving 3D
Here are some great features of Taxi Driving 3D:
You can choose from multiple taxis.
Easy controls for FireStick remotes.
Supports external remote controllers.
A bunch of levels to play and enjoy the taxi-driving experience.
Superb eye-catching graphics.
Free-to-play.
How to Install Taxi Driving 3D on FireStick
Use the easy steps below to install Taxi Driving 3D on FireStick:
1. On FireStick Home, select Find/Search.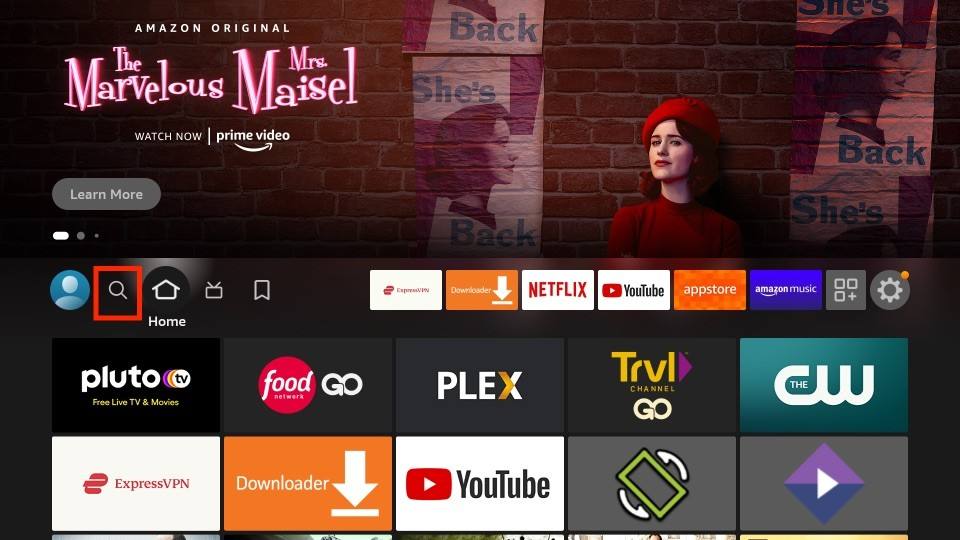 2. Navigate downwards and open the Search Bar.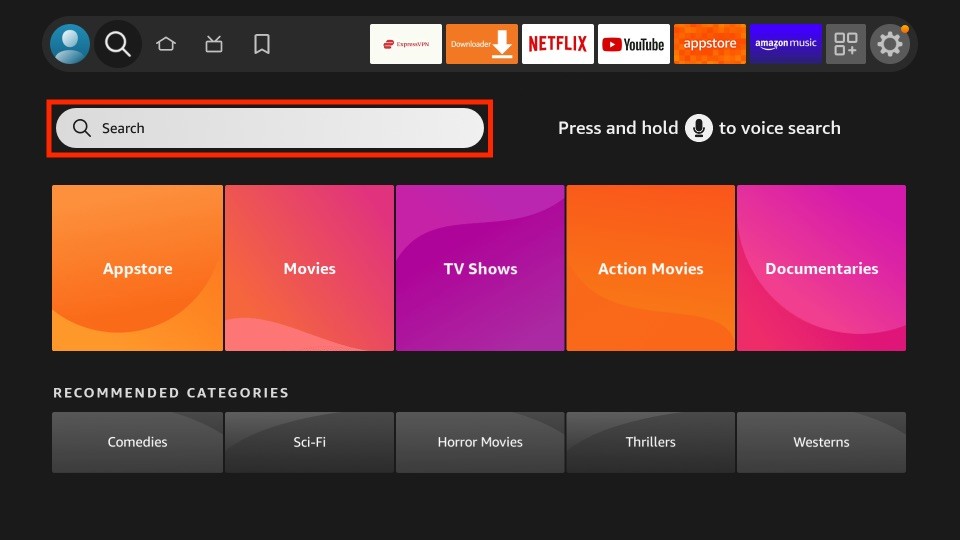 3. Enter Taxi Driving and select the Taxi Driving Three D option from the list.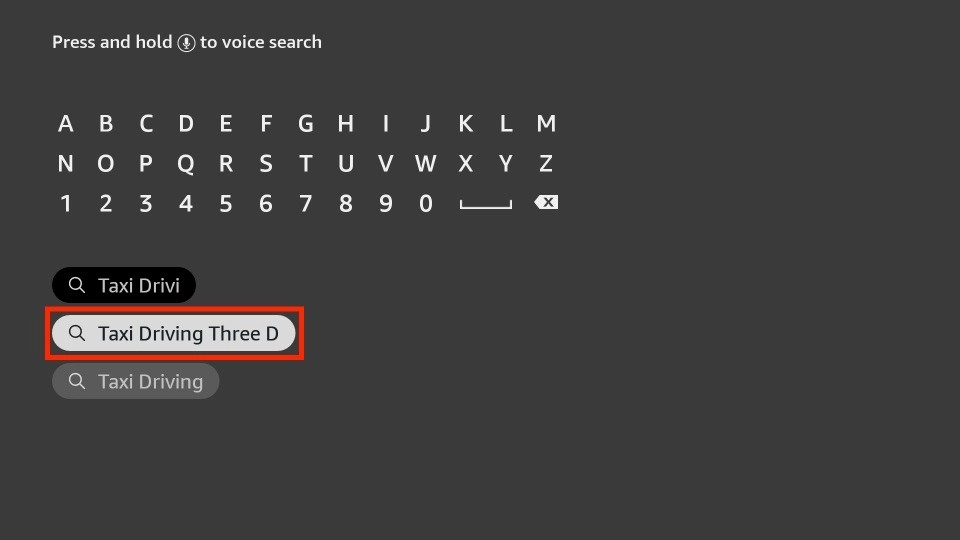 4. Open Taxi Driving 3D.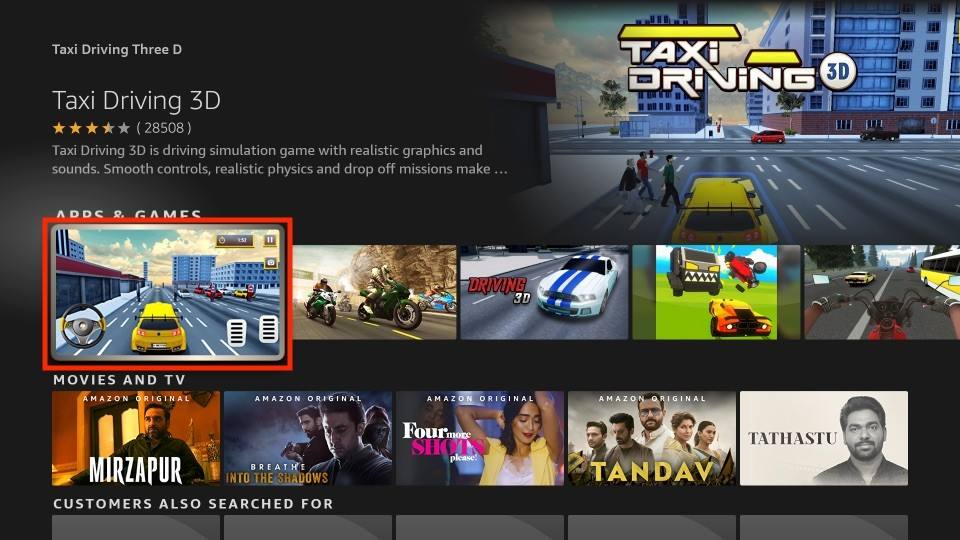 5. Click Get on the Taxi Driving 3D dashboard to start the installation.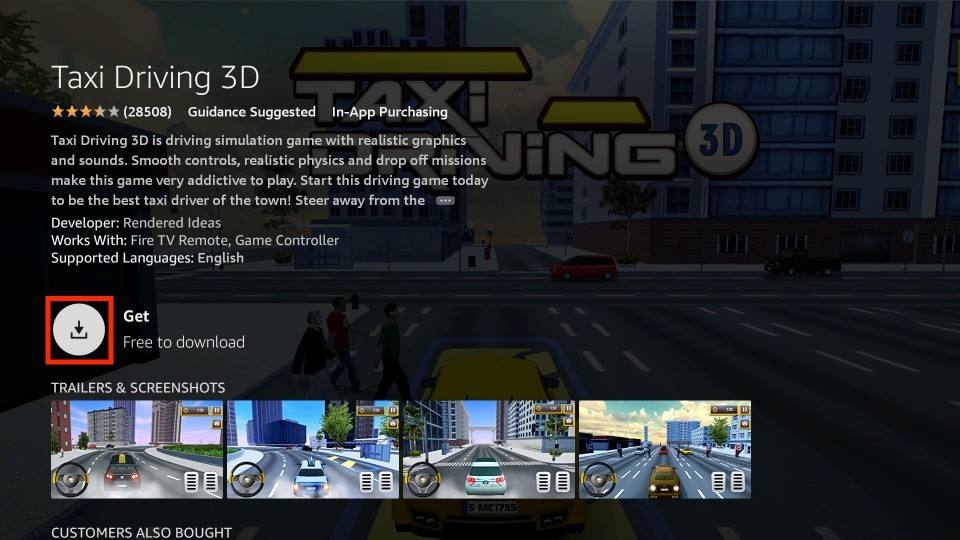 6. Once Taxi Driving 3D is installed, a message will pop up – Taxi Driving 3D Ready to play!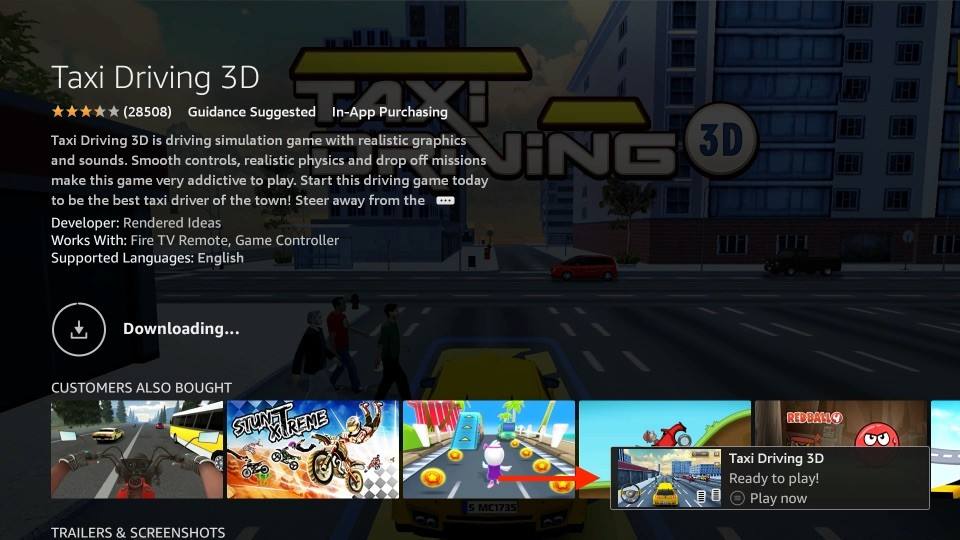 You can now play the mesmerizing Taxi Driving 3D game on your Fire TV's big screen.
Wait! It looks like you are all set to start watching your favorite content on FireStick. But have you protected your online identity yet? You are under constant surveillance by the Government and ISP. Free streaming of copyrighted videos may get you into legal trouble.
Thankfully, you can easily avoid online monitoring and safeguard your privacy with a trusted VPN on FireStick. A VPN will hide your IP address and online identity by encrypting your internet connection.
Please note that I am not encouraging you to violate any copyright laws. You should always watch the content available in the public domain. I am simply recommending the use of a VPN to maintain your privacy. You have every right to your privacy, which is constantly being breached these days.
I personally use ExpressVPN and have found it to be the fastest and most secure FireStick VPN. It is also the most streaming-friendly VPN I have ever used. Therefore, I highly recommend getting ExpressVPN for FireStick.
Here is how you can quickly get the ExpressVPN app on FireStick:
Step 1: Click HERE to subscribe to ExpressVPN and enjoy a 49% discount with 3 months of extended service. You are also eligible for a 30-day, full money-return guarantee.
Step 2: Download and install ExpressVPN on FireStick
Choose the Find > Search option on the FireStick home screen on the menu bar.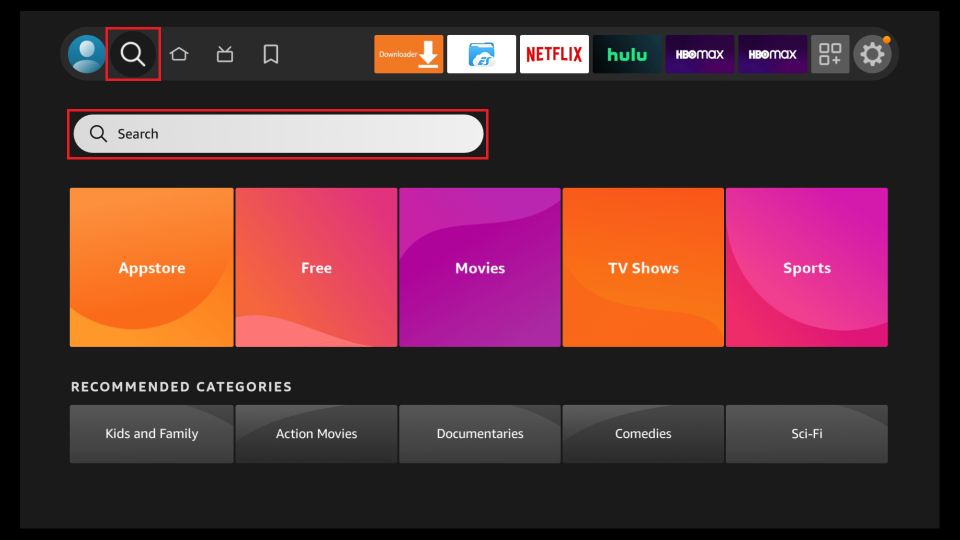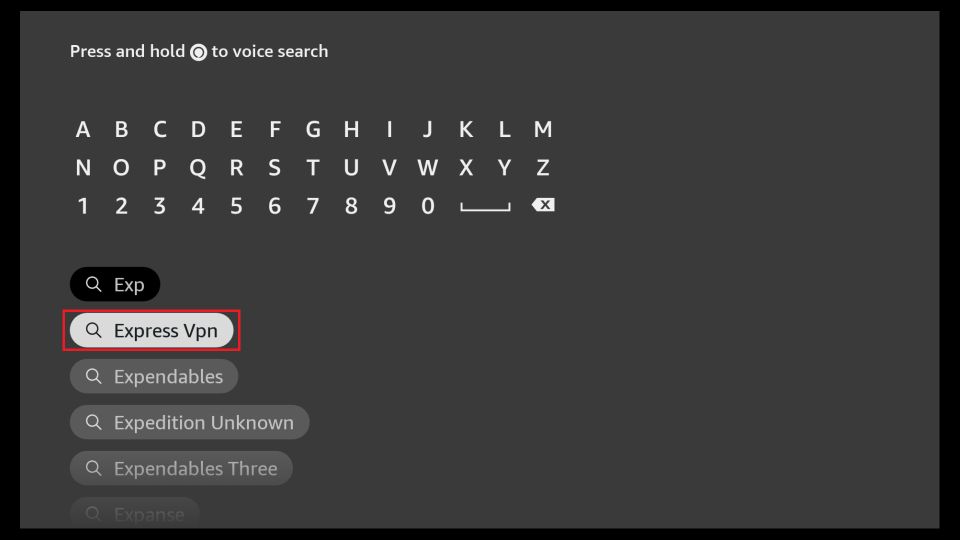 Click the ExpressVPN icon on the following window.

Click Download or Get on the next window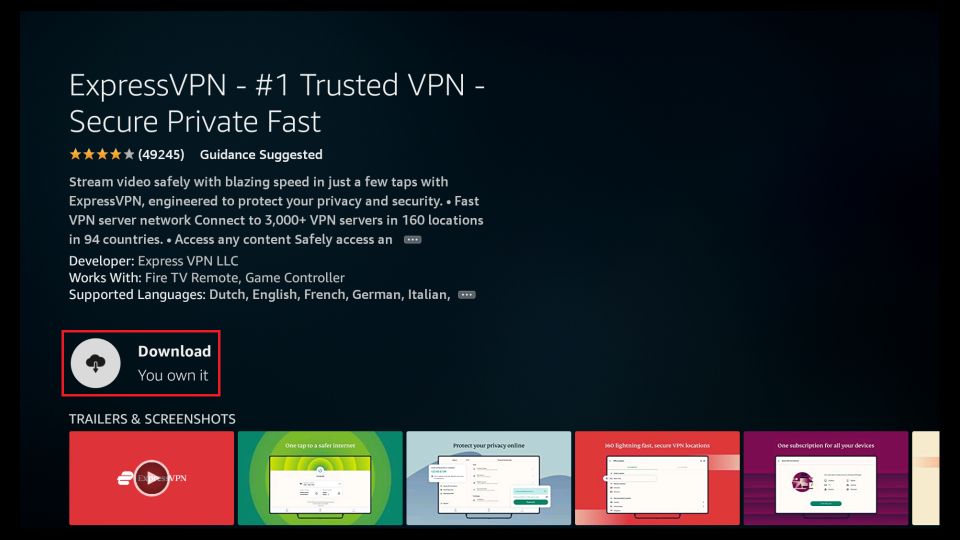 Step 3: Open ExpressVPN once you have downloaded it. Sign in with your account.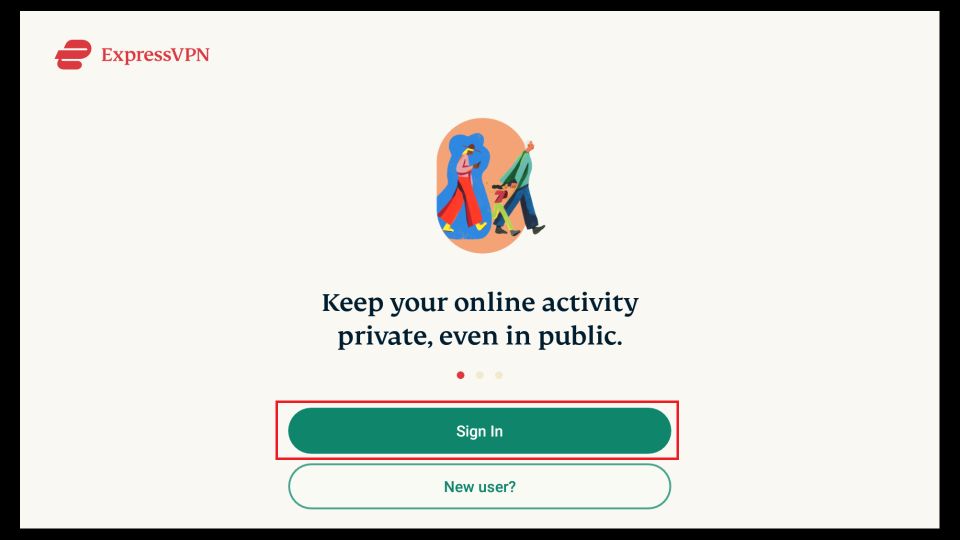 Step 4: Choose a server and click the Connect/Power button

Put your mind at ease now! You have successfully secured your streaming activities with ExpressVPN.
How to Play Taxi Driving 3D on FireStick
Here's the ultimate guide to enjoying Taxi Driving 3D on FireStick:
If you will play the game frequently, I recommend creating a shortcut of Taxi Driving 3D on the FireStick home screen.
Launch Taxi Driving 3D.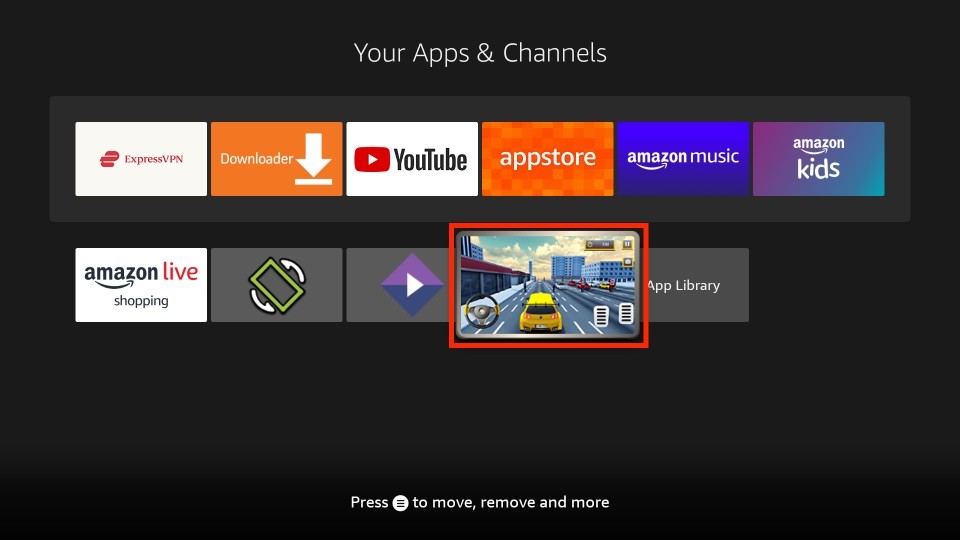 Taxi Driving 3D is made by Rendered Ideas – a famous game development company that makes FireStick games.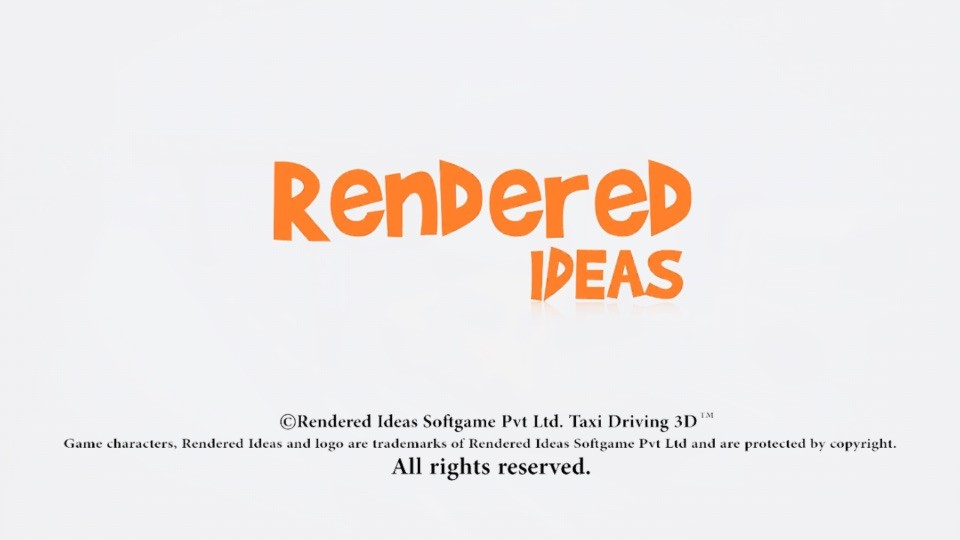 Taxi Driving 3D will present you with its four subscription options – Weekly, Monthly, Quarterly, and Annually. Pick one. I'm choosing Weekly.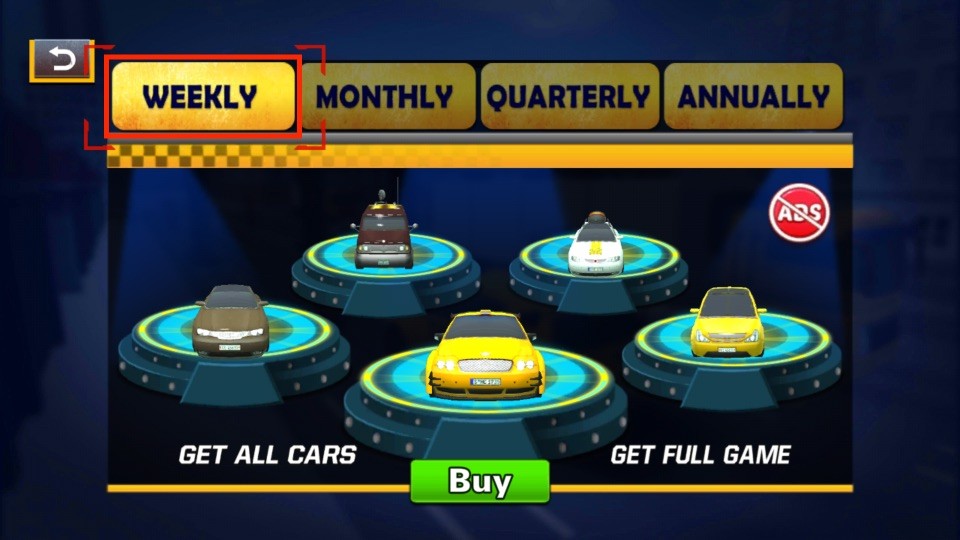 Select Subscription [Weekly/Monthly/Quarterly/Annually]. Finally, use on-screen tips to complete the payment process.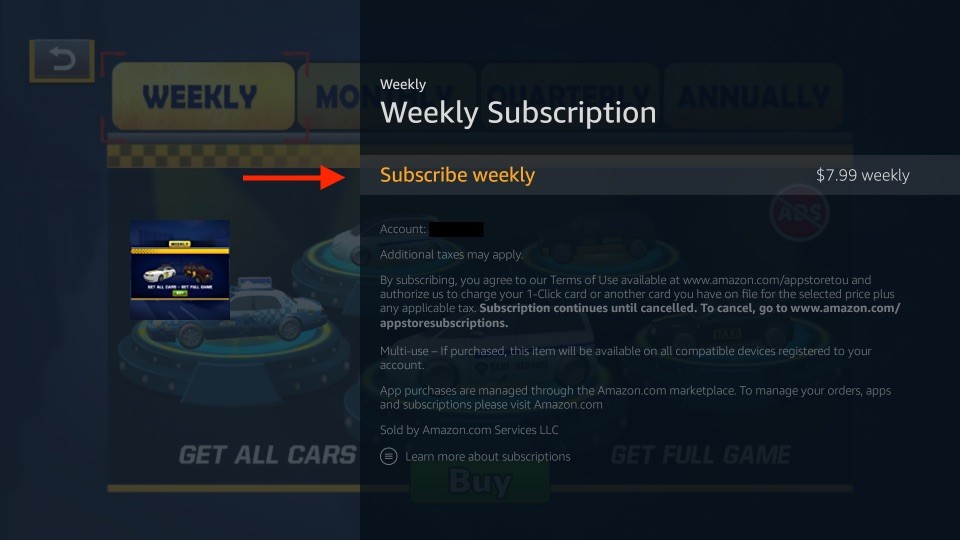 To exit the Subscription screen without purchasing, select the < button.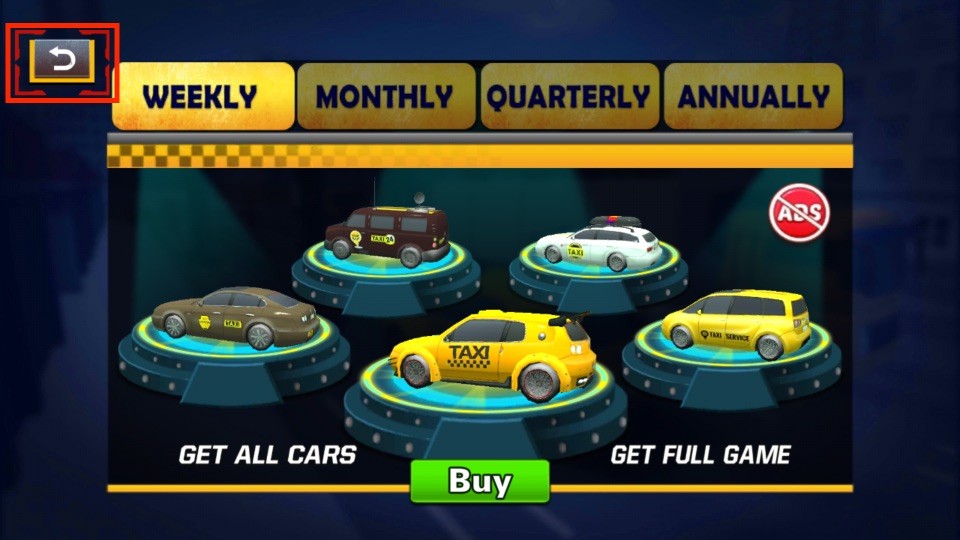 An offer will appear on your screen. Click < to proceed.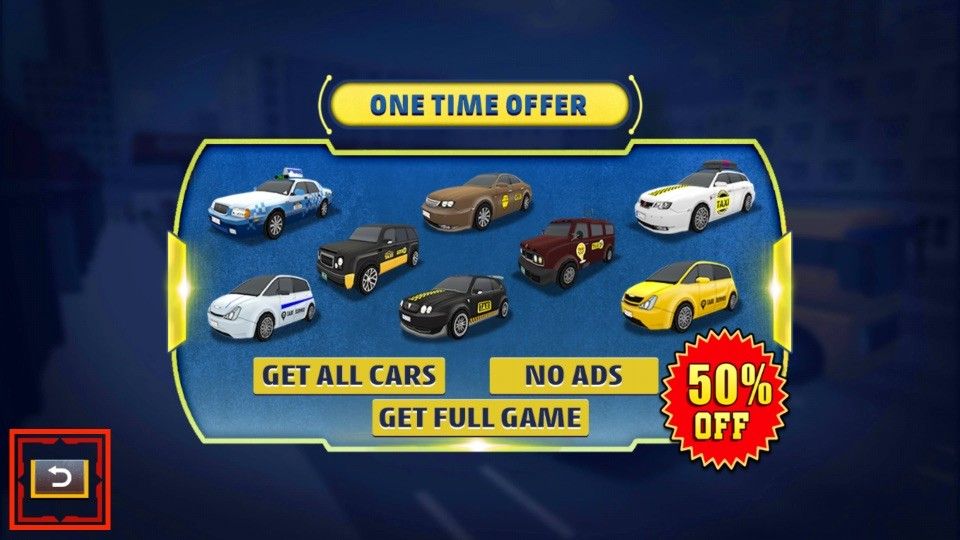 To learn about Taxi Driving 3D, select the People button on the bottom right side.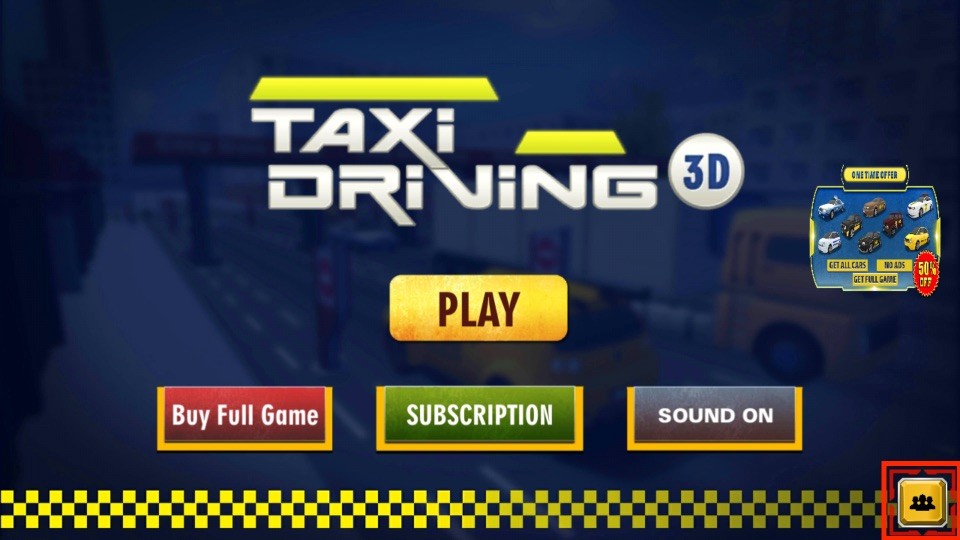 You'll see the game's information, support, developers, and more here. Press < to return to Taxi Driving 3D home.
To start Taxi Driving 3D, select PLAY.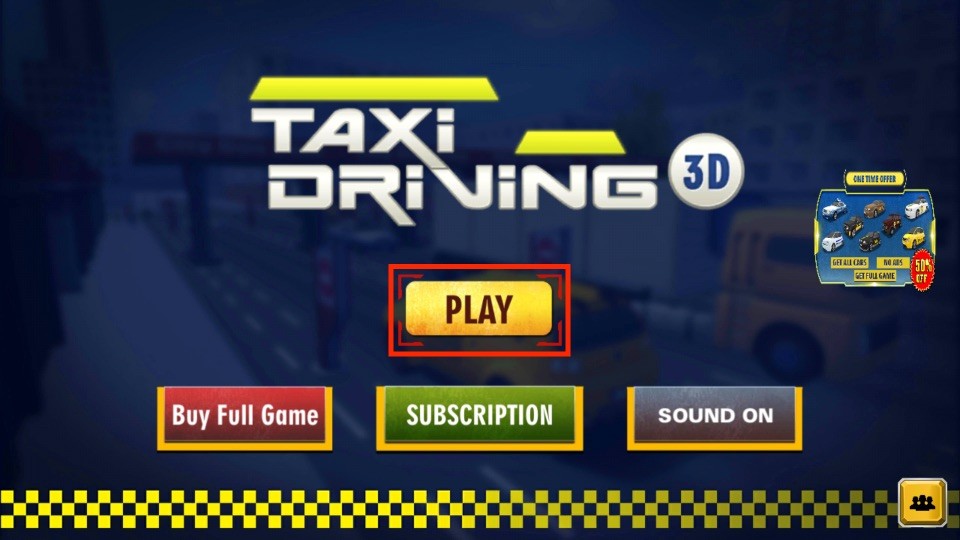 Select a taxi and click PLAY to start the game.
Note: Most vehicles will be locked for you in the beginning.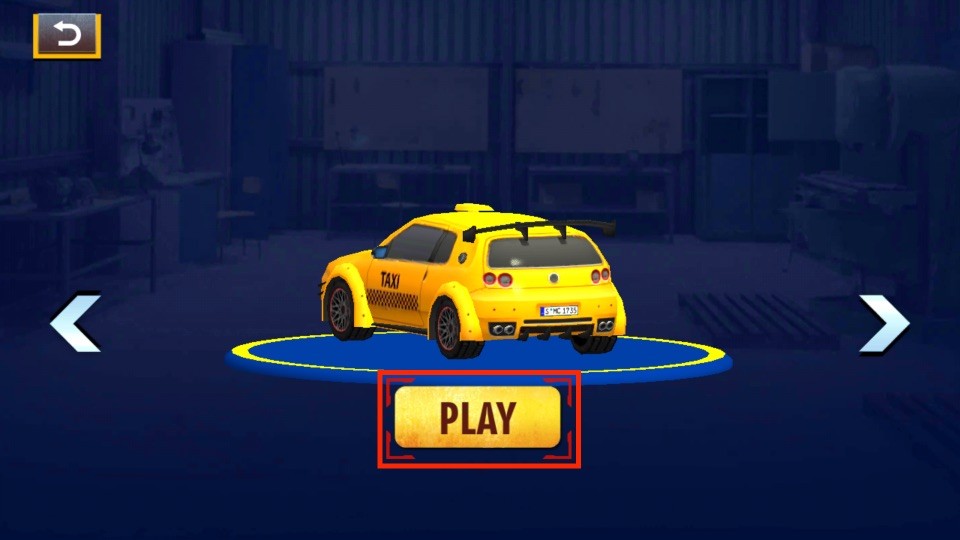 Choose Level 1 to start.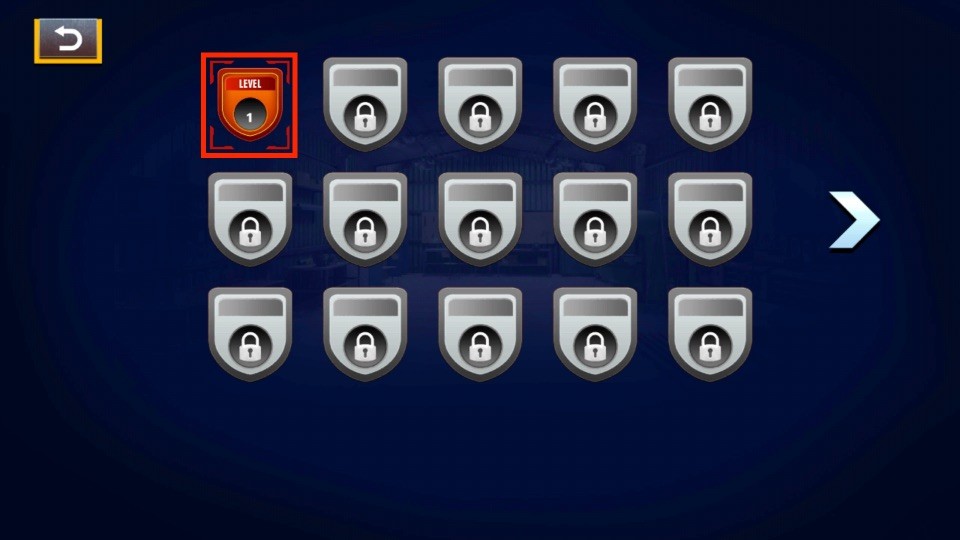 During Taxi Driving 3D loading, you'll see the controls.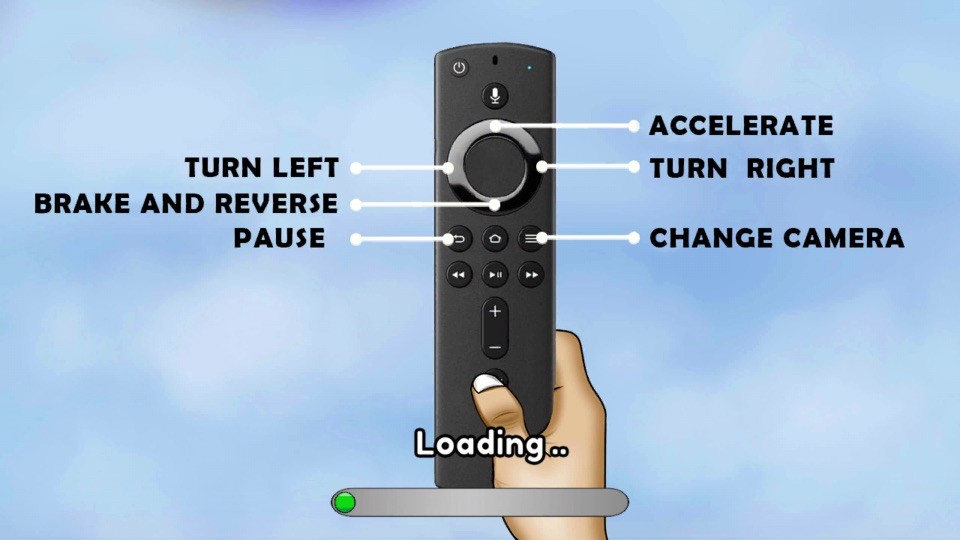 The game has started! You have to follow the Green Blip to pick up the passengers. And then use it to drop them off. Select the Up button to accelerate your taxi.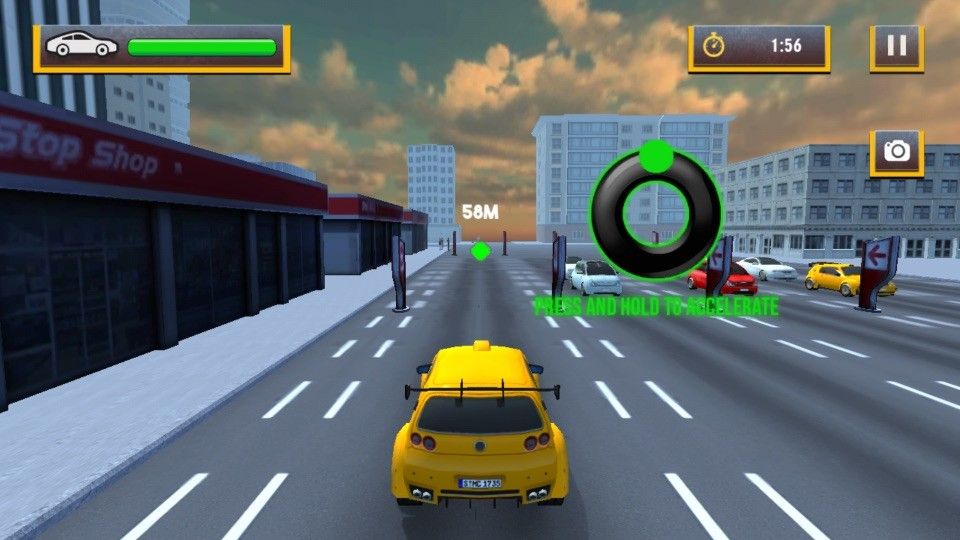 After picking up the passengers, use the same Green Blip as your drop-off navigation. Use the Left/Right buttons to steer and Up/Down to accelerate and decelerate. Don't hit your taxi and complete the ride in time.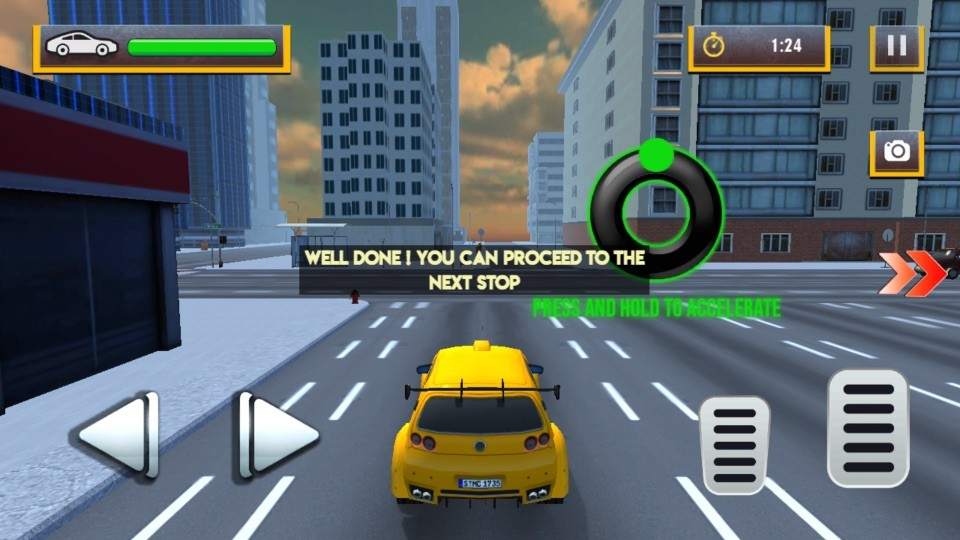 Level 1 only involves picking up and dropping off a bunch of passengers for once. On level completion, click NEXT to proceed.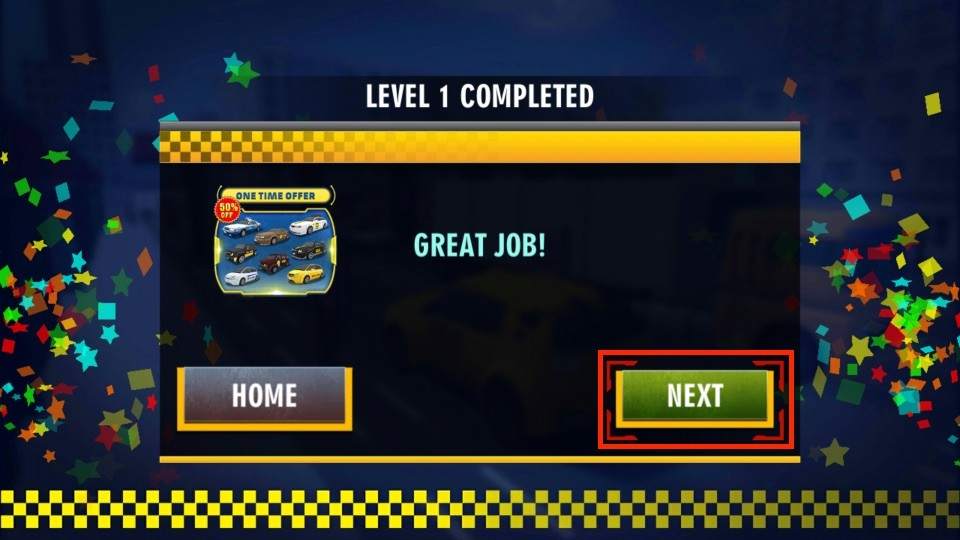 To pause Taxi Driving 3D, select the Three-Lines button on your FireStick. Then, you can Resume, Retry and Quit. I'm selecting Quit to go to the game's main menu.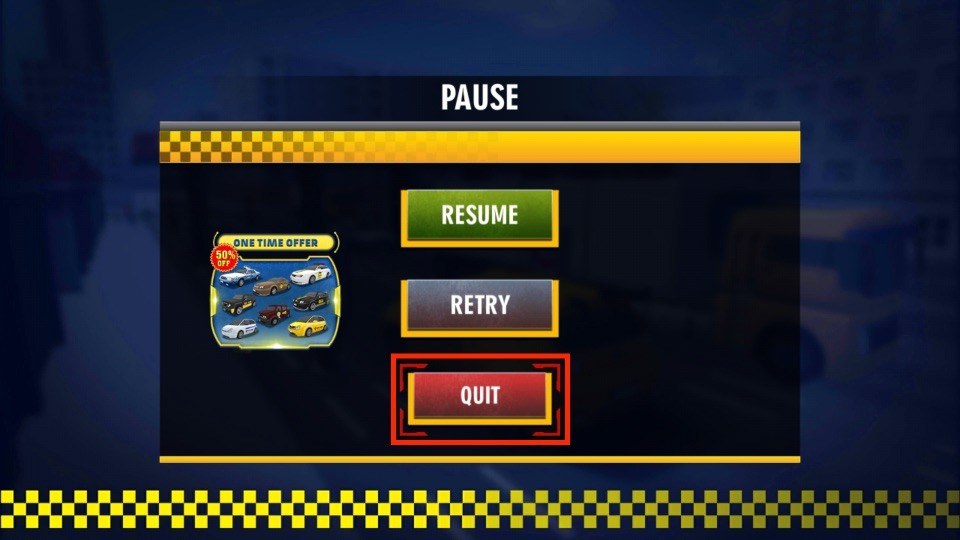 To purchase the full experience of Taxi Driving 3D, select Buy Full Game.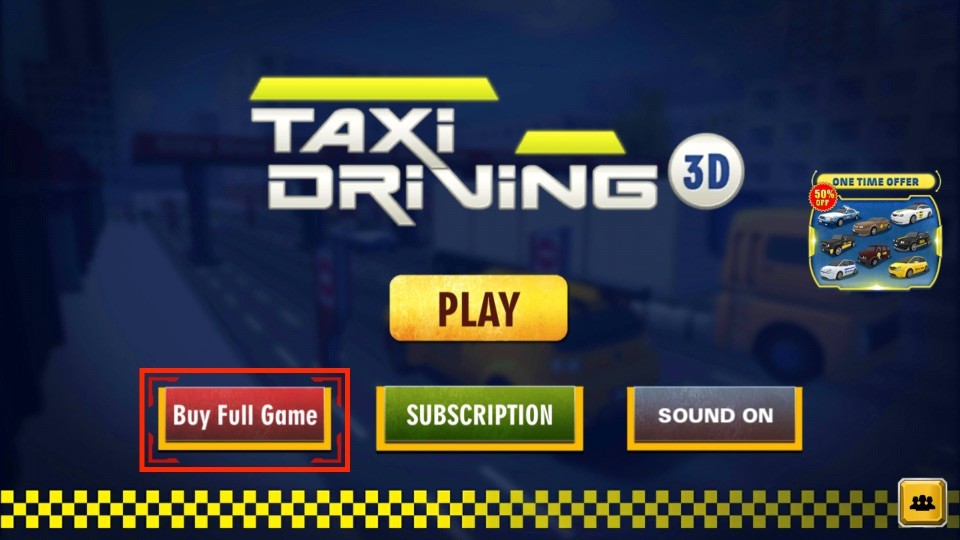 You can buy Taxi Driving 3D for $4.99 or 499 Coins. Confirm purchasing by following the on-screen steps.
FAQ's
Do you have any questions about Taxi Driving 3D on FireStick? Before you ask me, take a look at the following FAQs:
What's the approximate download time of Taxi Driving 3D?
Taxi Driving 3D approximate download time is 5 minutes. But it can be a lot quicker/slower depending on your internet connection.
Can I purchase things in Taxi Driving 3D?
Yes! You can purchase multiple things in Taxi Driving 3D, like subscriptions, taxis, and more. Also, you can buy the subscription and unlock the full game.
Is Taxi Driving 3D safe and legal?
Taxi Driving 3D is 100% safe and legal for your device. That's because it's officially listed on Amazon App Store. And no unsafe and illegal app makes it to the store.
Final Words
This guide demonstrated how to Install & play Taxi Driving 3D on FireStick. Did you find the instructions easy to follow? Please let me know in the comments box below.
Related: