This guide shows how to install & play Fruit Cutter on FireStick. Also, it describes what Fruit Cutter is, its features, and some FAQs. You can use the instructions on any Fire TV device, including FireStick 3rd Gen, FireStick 4K Max & 4K, Fire TV Cube, FireStick Lite, etc.
What Is Fruit Cutter?
Developed by Rendered Ideas, Fruit Cutter is a free fruit-slashing game on Amazon App Store. Compatible with all the latest Fire TVs, Fruit Cutter pack amazing visuals, addictive gameplay, and simple mechanics.
Unlike touch-based fruit-slashing games, Fruit Cutter has a different approach. You have a knife box with unlimited knives on your screen. There are four points, left/right/up/down, that fire the slashers when you press the next button.
As for visuals, Fruit Cutter features amazing true-to-life fruit packs. They are realistic and down to the last-minute details. Also, the slashing animation is so satisfying. Furthermore, you can switch Knives, Backgrounds, and Fruit Packs.
Unleash powerful combinations to cut all fruits thrown to you. But avoid the bomb to survive longer and score more.
Install Fruit Cutter today to experience a satisfying fruit-slashing feel. In addition to Fruit Cutter, you may also try other popular games for FireStick.
Attention FireStick Users: Read before you continue
Your government and ISP are probably monitoring your streaming activities. You will likely get into serious legal trouble if caught streaming copyrighted videos on your FireStick. Your IP address 114.119.143.226 is exposed to everyone. Therefore, I strongly recommend getting a trusted VPN for FireStick and hiding your online identity.
I use ExpressVPN on all my devices as it is the most reliable, secure, and fastest VPN. Enjoy effortless installation on any device and a 30-day money-back guarantee. Plus, when you sign up for the annual plan, you'll get 3 months free. Don't miss out on the peace of mind and online security ExpressVPN provides.
Read: How to Install & Set up the best VPN on FireStick.
Features of Fruit Cutter
Fruit Cutter is loaded with many features. Here are a few of them:
Smooth gameplay is designed for all the latest Fire TV devices.
Real juice-slashing effects and animations.
Different modes are available to challenge your fruit-cutting skills.
Online leaderboards to compete with the world.
Great visuals and simple gameplay controls.
The download size of Fruit Cutter is just 54.4 MB.
How to Install Fruit Cutter on FireStick
Fruit Cutter is an official registered game by Rendered Ideas. So you'll find it on FireStick Store. Use the steps below to install it:
1. Click Search on FireStick home.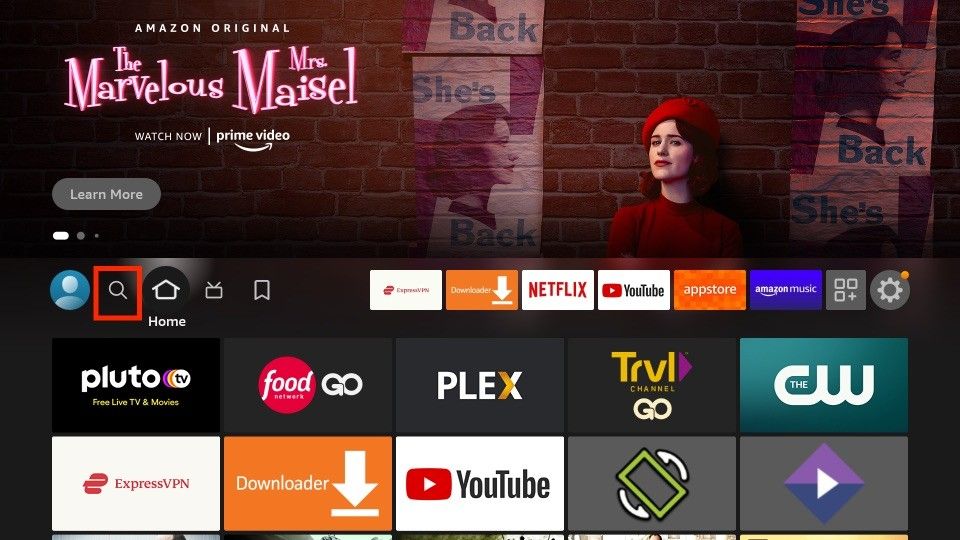 2. Explore the Search Bar.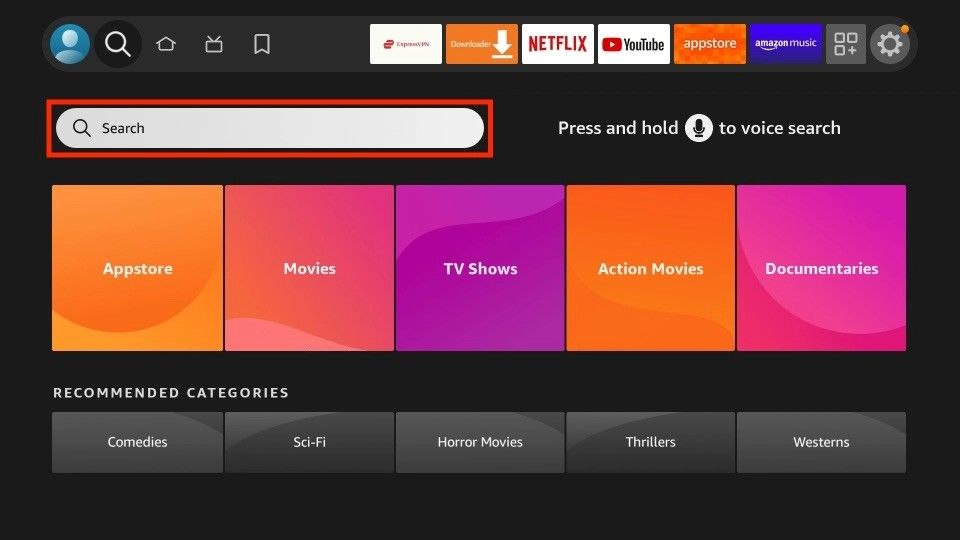 3. Enter the term Fruit. Then, select Fruit Cutter from the suggestions.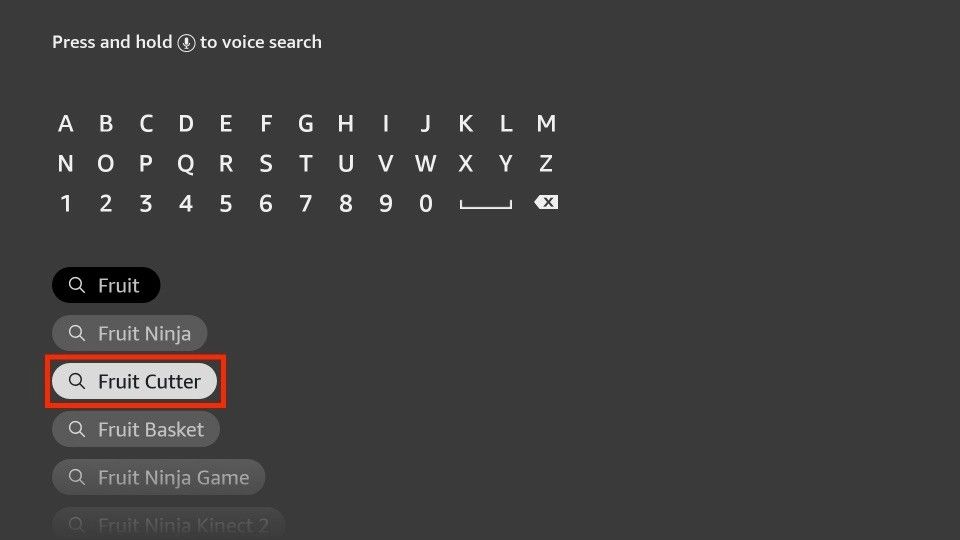 4. Open Fruit Cutter.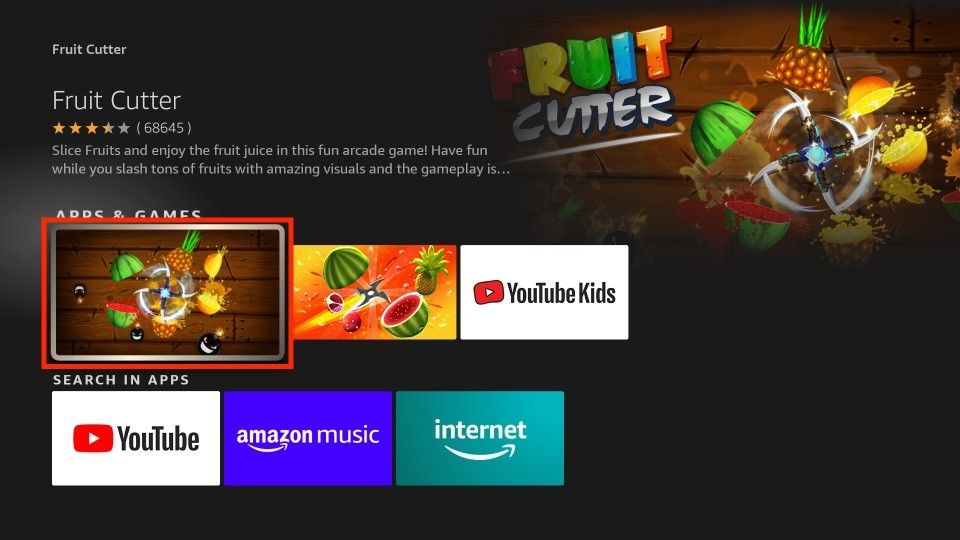 5. To install Fruit Cutter on your FireStick, click Get.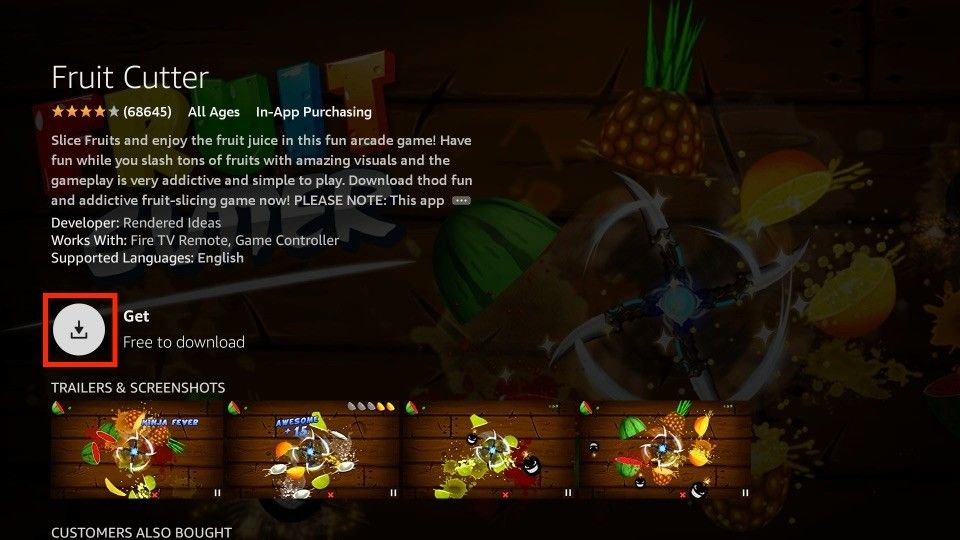 6. On success, a message will appear – Fruit Cutter Ready to play!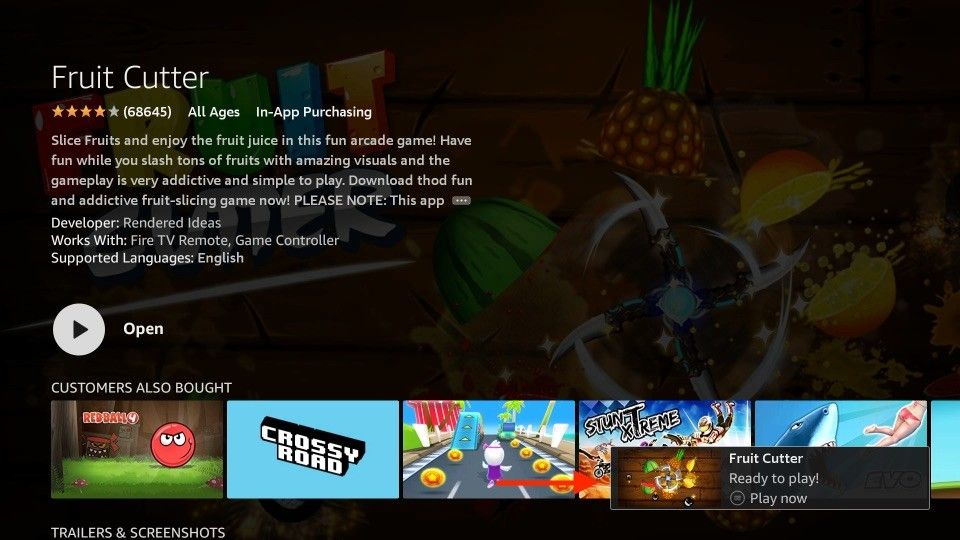 Congratulations! You have installed Fruit Cutter on your Fire TV.
Wait! Before watching your favorite content on FireStick, ensure you have protected your online identity. Your streaming activities are likely being monitored and logged by your Government as well as your ISP. Free streaming of copyrighted videos may get you into legal trouble.
Thankfully, you can easily avoid the surveillance and monitoring of your online activities and completely maintain your privacy. All you need to do is connect to a trusted and reliable VPN on FireStick. A VPN will hide your IP address and your online identity by encrypting your internet connection.
Please note that I am not encouraging you to violate any copyright laws. You should always watch the content available in the public domain. I am simply recommending the use of a VPN to maintain your privacy. You have every right to your privacy, which is constantly being breached these days.
I personally use ExpressVPN and have found it to be the fastest and most secure FireStick VPN. It is the most streaming-friendly VPN I have ever used. Therefore, I highly recommend getting ExpressVPN for FireStick.
Here is how you can quickly and easily get the ExpressVPN app on FireStick:
Step 1: Click HERE to subscribe to ExpressVPN and enjoy a 49% discount with 3 months of extended service. You are also eligible for a 30-day, full money-return guarantee.
Step 2: Download and install ExpressVPN on FireStick
Choose the Find > Search option on the FireStick home screen on the menu bar.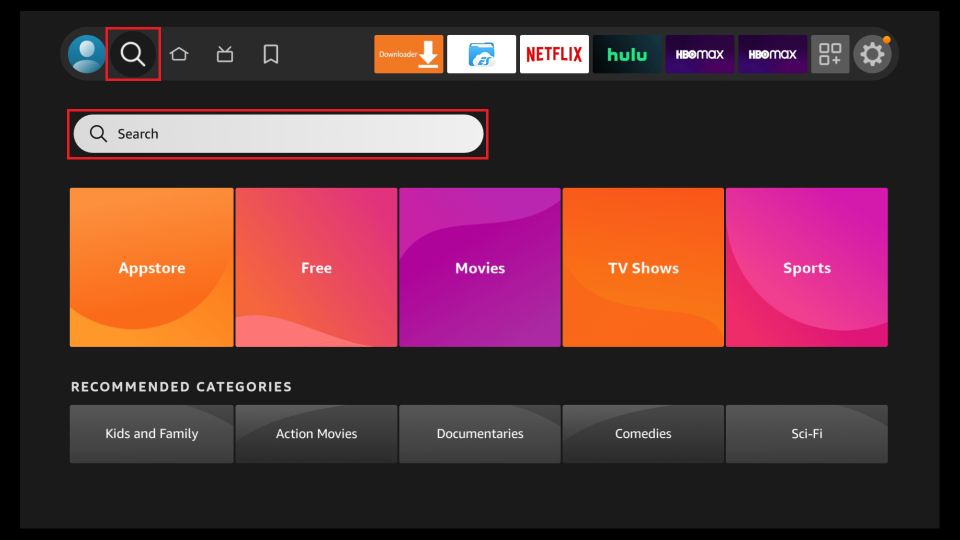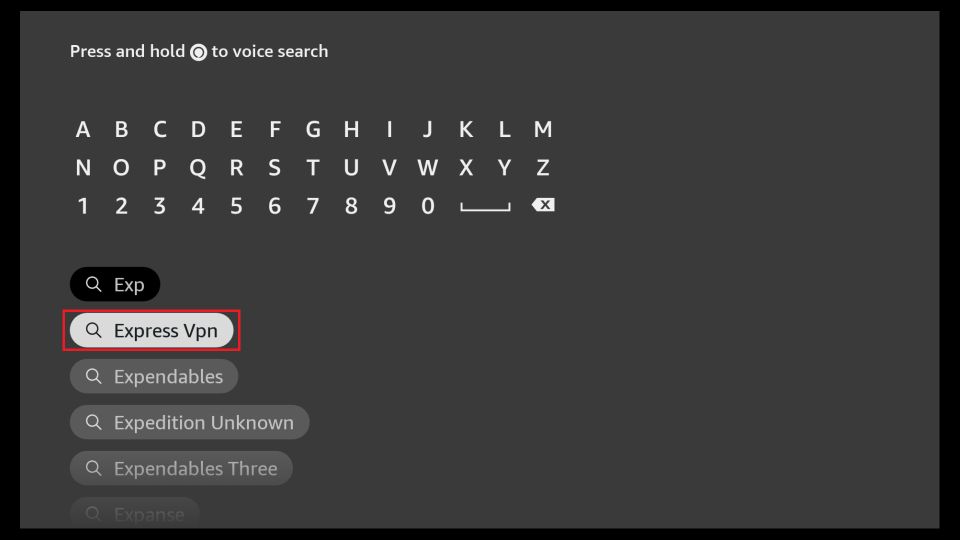 Click the ExpressVPN icon on the following window.

Click Download or Get on the next window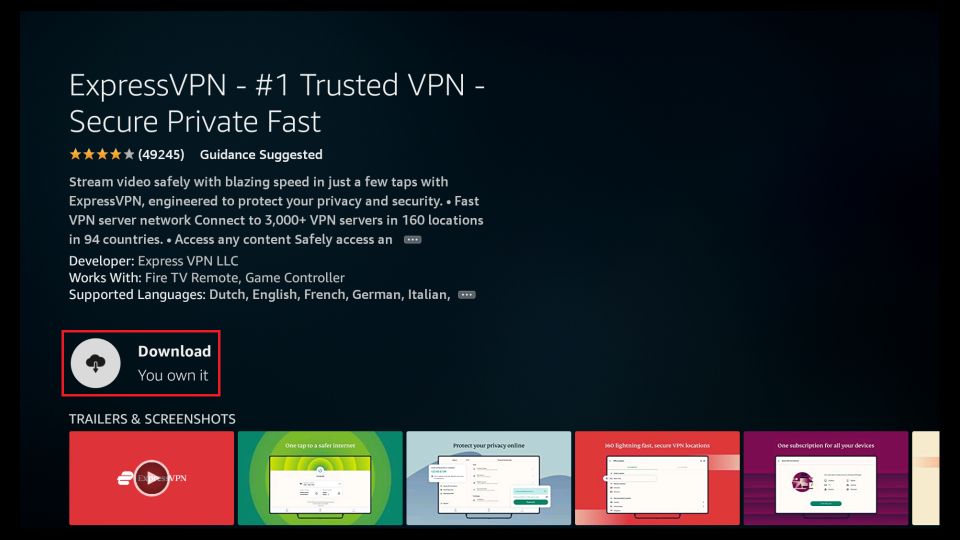 Step 3: Open ExpressVPN once you have downloaded it. Sign in with your account.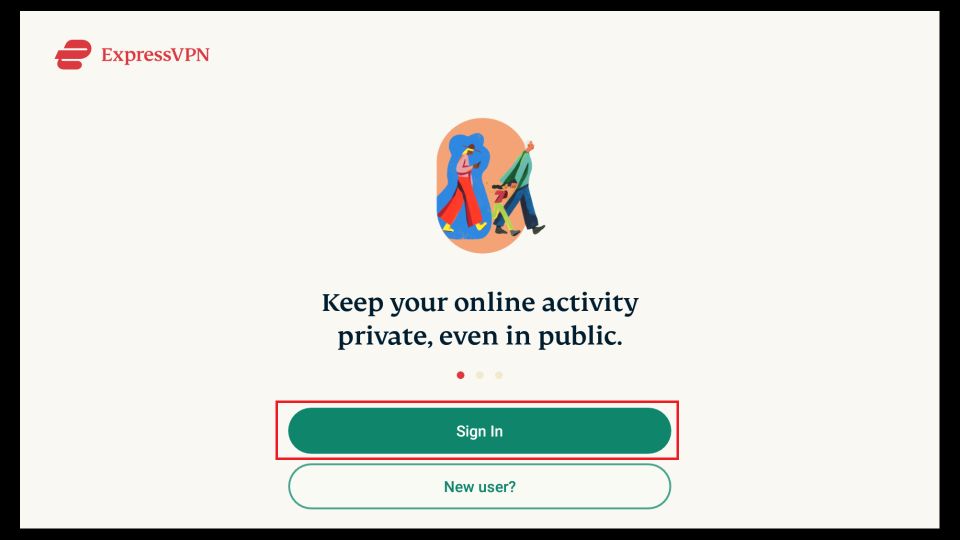 Step 4: Choose a server and click the Connect/Power button

Put your mind at ease now! You have successfully secured your streaming activities with ExpressVPN.
How to Play Fruit Cutter on FireStick
Here's a detailed compilation of Fruit Cutter on FireStick walkthrough:
To quickly access Fruit Cutter, move it to your FireStick home. Next, go to the Fruit Cutter icon and press the Three-Lines button on your Fire TV remote. Then, choose Move and take the icon to the top row of Your Apps & Channels screen. Launch Fruit Cutter.
On Fruit Cutter's loading screen, you'll see its developer's name – Rendered Ideas.

On welcome, Fruit Cutter will ask you to purchase its subscription. Four options are available: Weekly, Monthly, Annual, and Quarterly.
Select the tier you prefer. I'm choosing Weekly.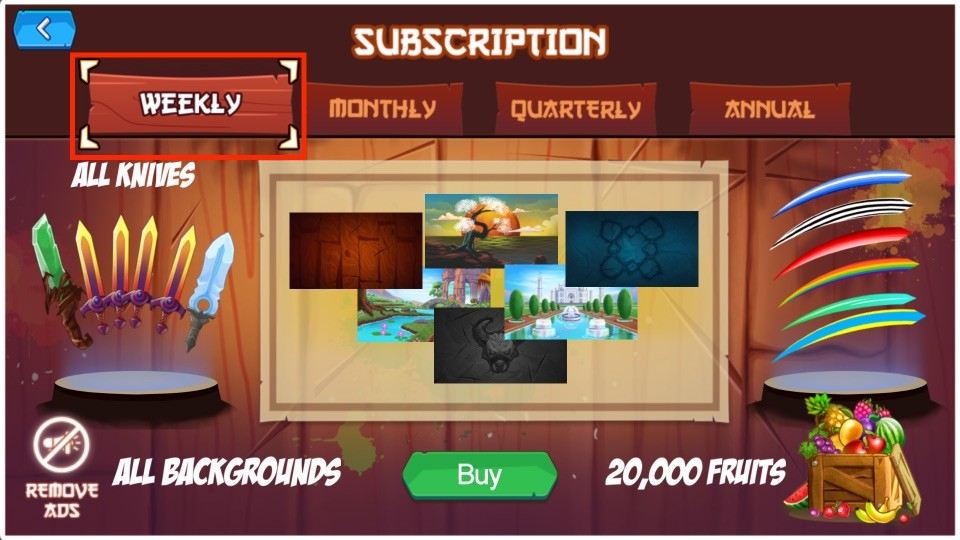 Then, complete Fruit Cutter's subscription by following the on-screen instructions.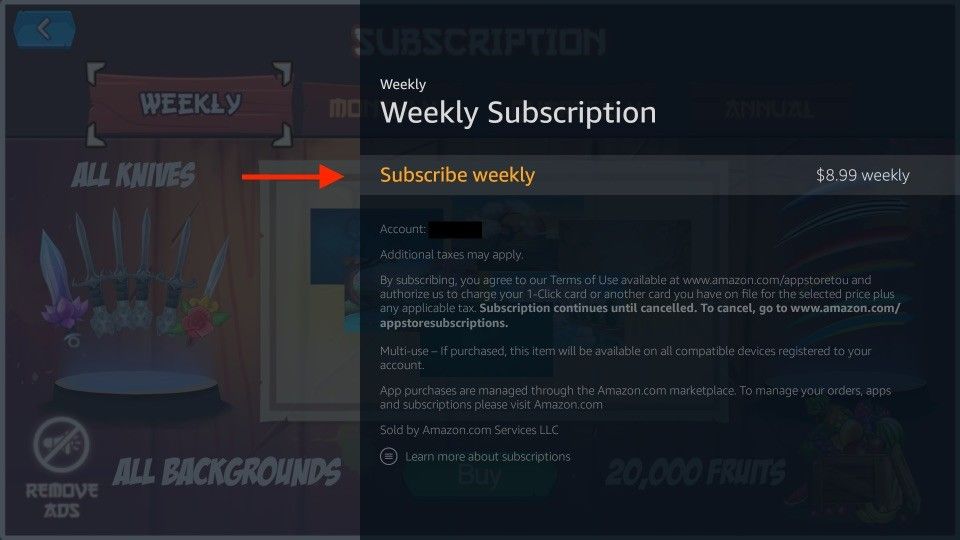 However, if you want to continue with Fruit Cutter free version, click blue < on the subscription screen.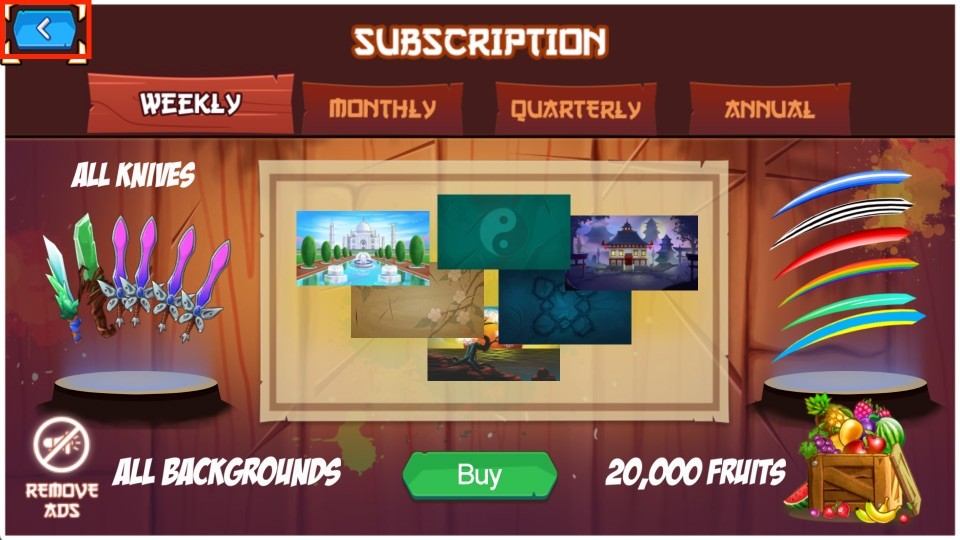 The Best Deal pop-up will appear. Hit the Back button on your FireStick remote to close it.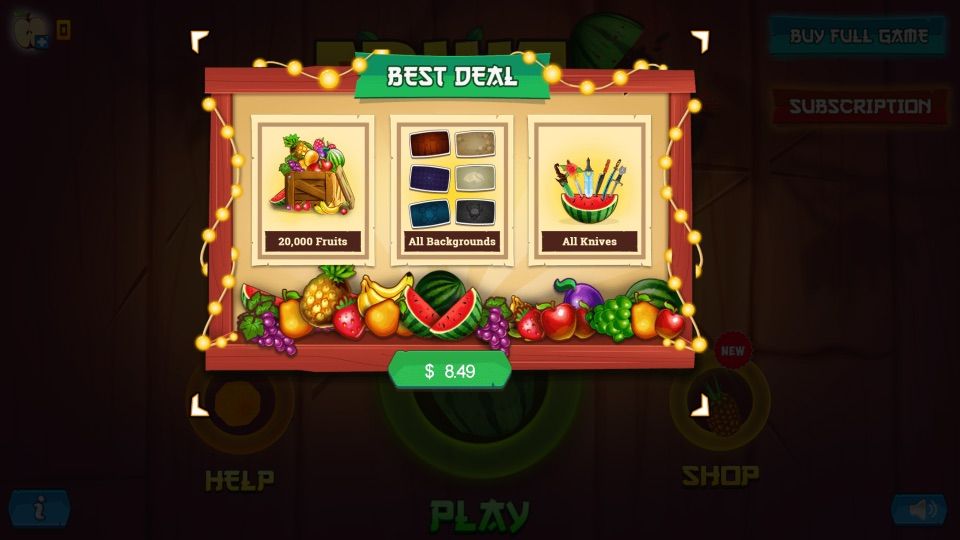 Finally, you are on Fruit Cutter's welcome screen! To see game controls, choose HELP.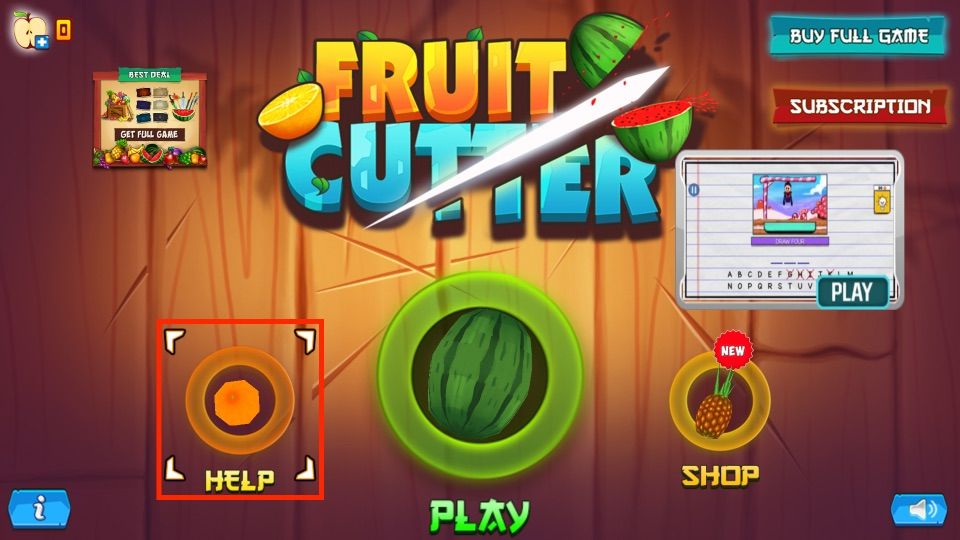 Carefully check the controls, as they'll help you ace the game. Press the blue < button to go back.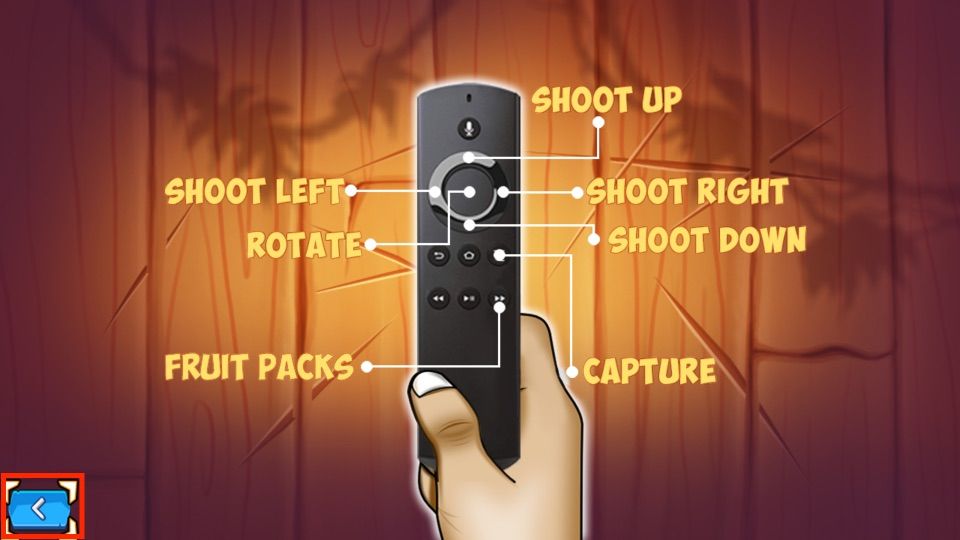 To purchase items, go to SHOP.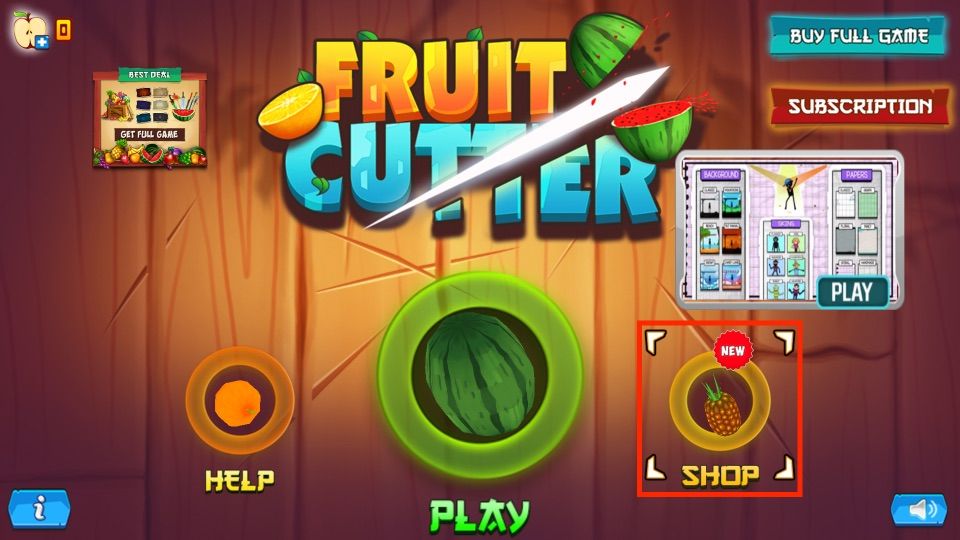 Here, you can buy Background, Knives, Fruit Packs, and more.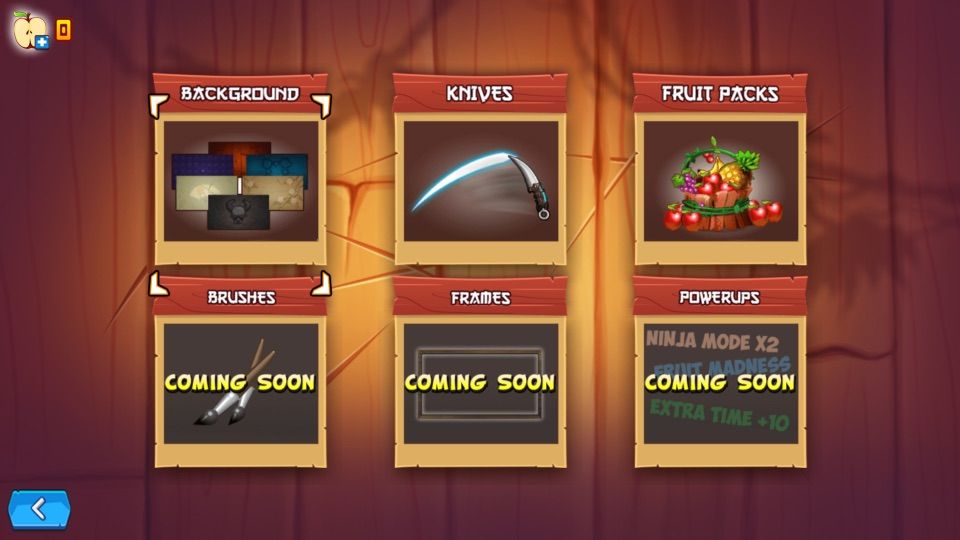 Return to Fruit Cutter home and press PLAY to start the game.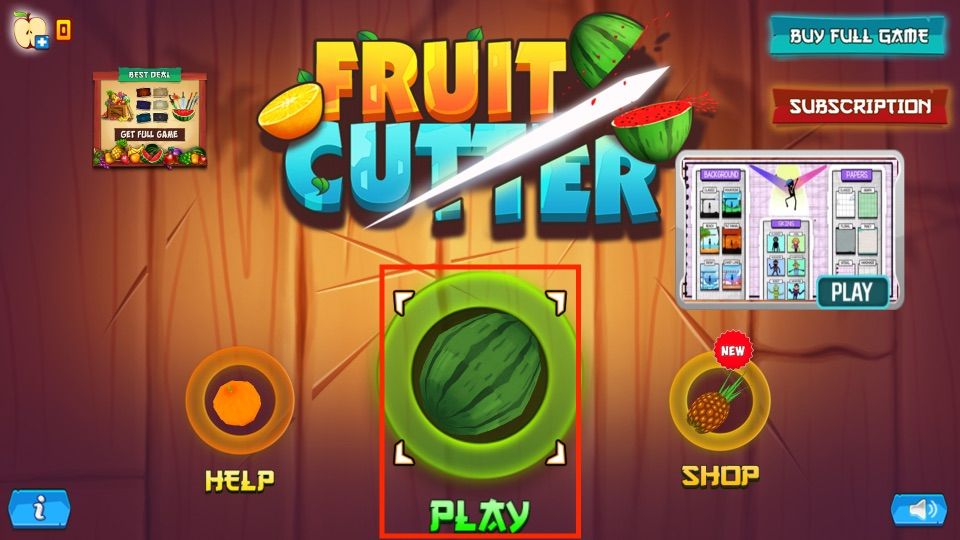 Wait for the game to start. Then, remember to click the Left/Right/Up/Down buttons to cut fruits and avoid the bomb!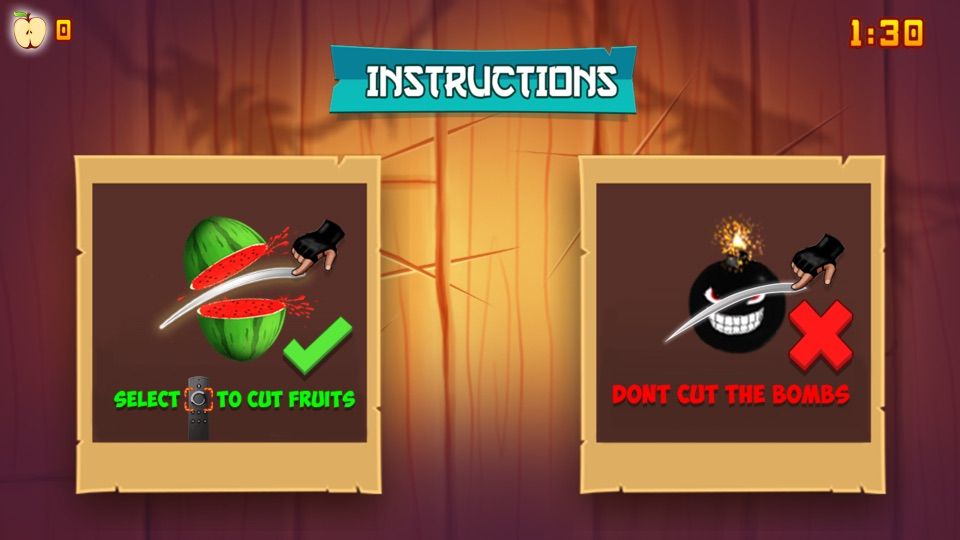 Finally, the game has begun! There are four knives available. Use them to cut the fruits on your screen. Also, keep the timer in mind!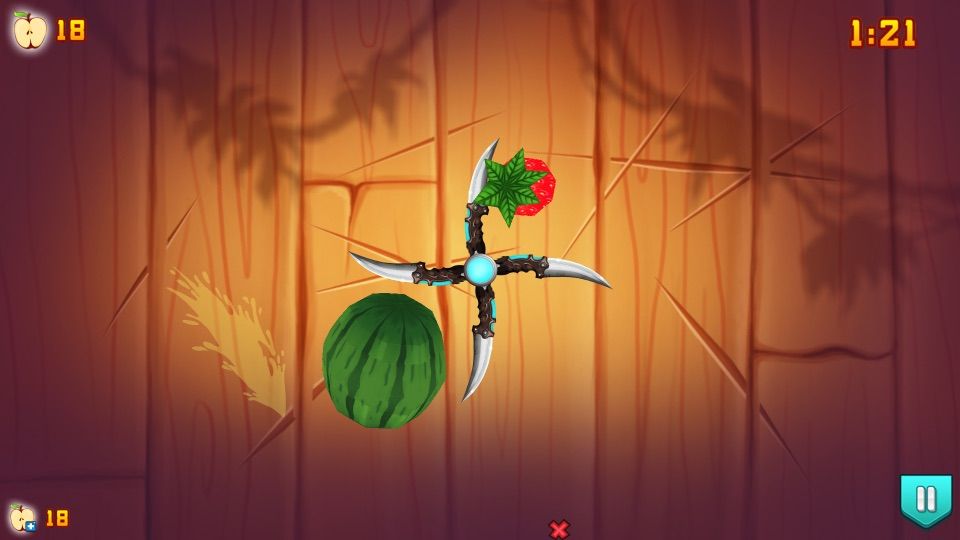 Don't slash the bomb, as it will take your fruit points! On the top left, you can see the counter of fruits you have sliced.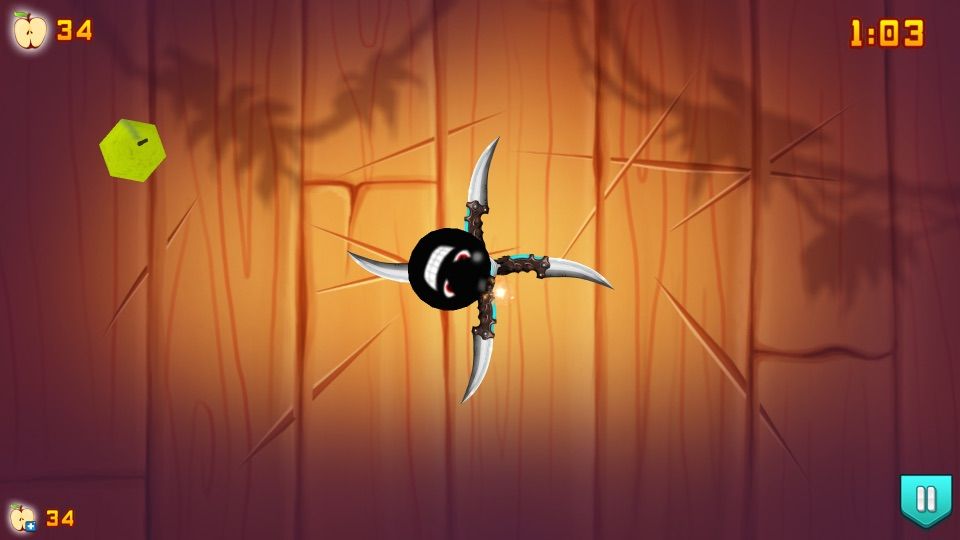 Frequently dropping fruits and cutting bombs will result in a GAME OVER! You can exit the game by selecting QUIT.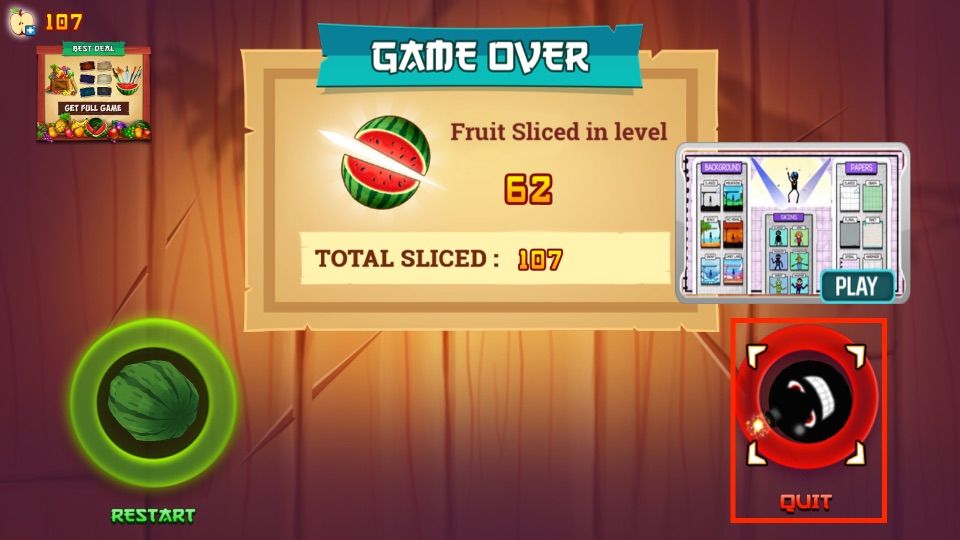 To learn about developers, click the i button on the bottom left side.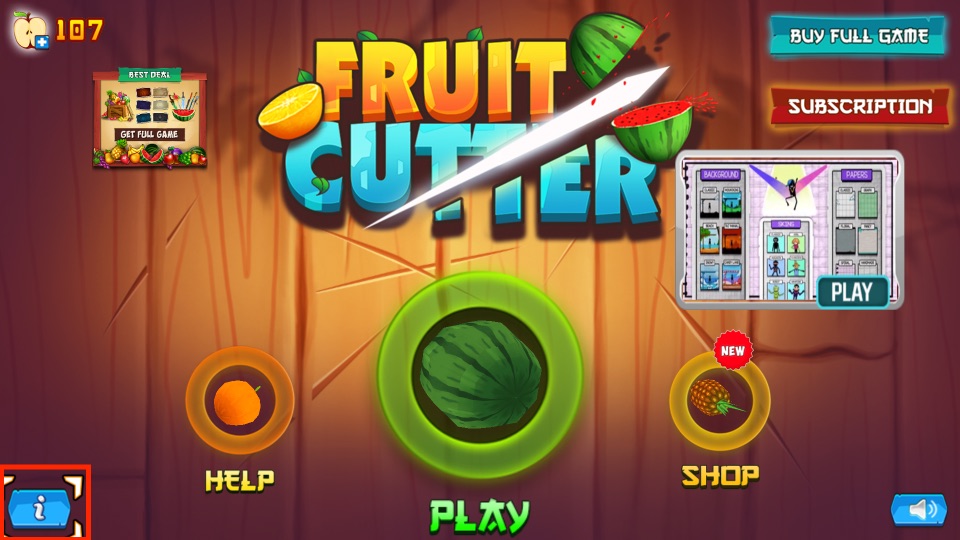 Information about the game's version, developers, and more will roll in on your screen—Select < to exit.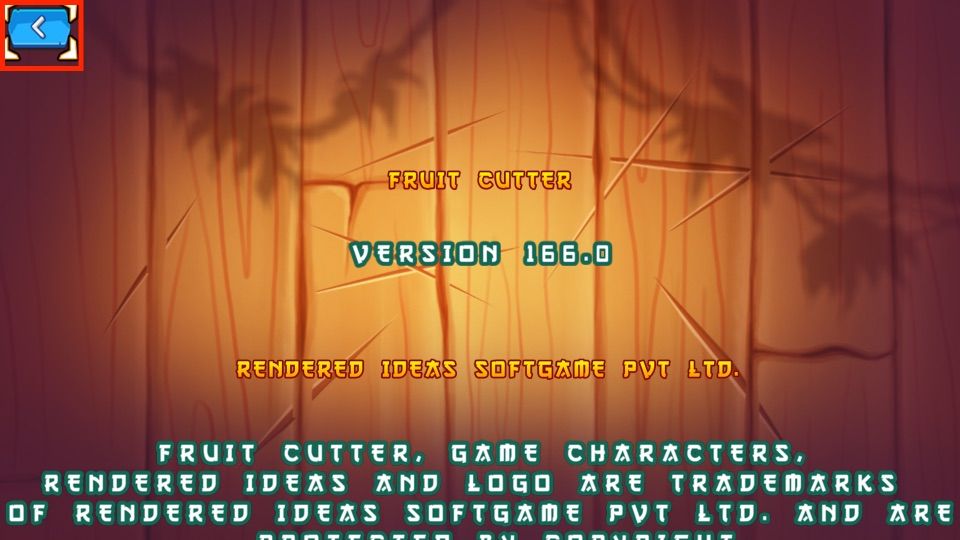 To purchase the full version of Fruit Cutter, select BUY FULL GAME.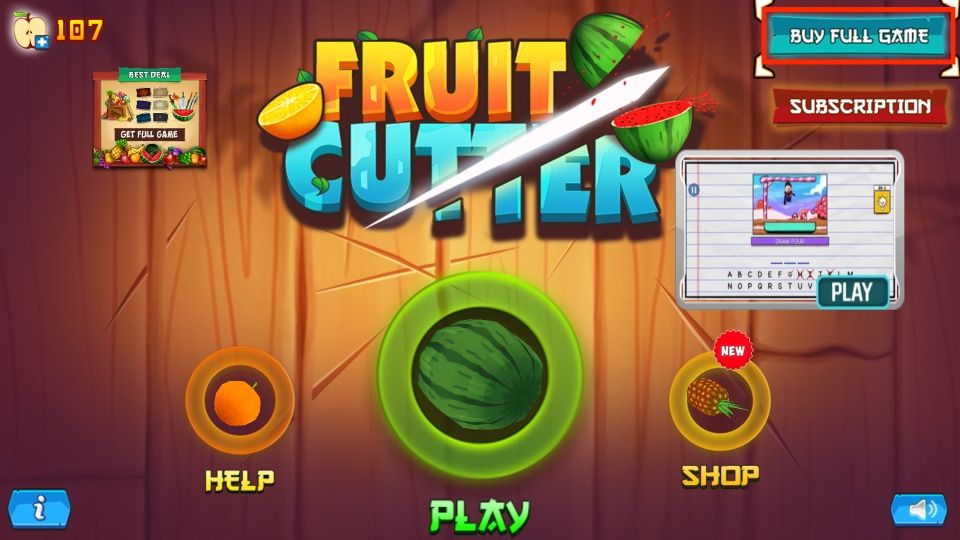 You can buy via in-game coins you have collected or for real money. Just the appropriate option and follow the on-screen guide to complete your purchase.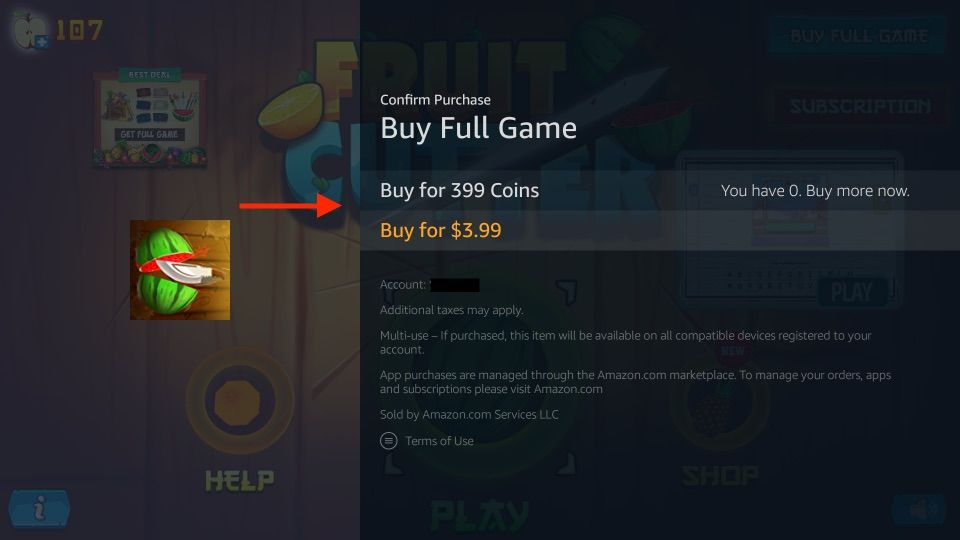 Fruit Cutter is an amazing and satisfying game that's perfect for kids and adults both! Cut the fruits, avoid the bombs, and score as high as possible.
FAQ's
Here are some of Fruit Cutter's frequently asked questions:
Does Fruit Cutter contain in-app purchases?
Yes! To customize your Fruit Cutter experience, you can buy knives, backgrounds, fruit packs, and more.
What are the minimum requirements to install Fruit Cutter?
You must have at least 200 MB of free space on your FireStick. Also, it must be up-to-date with the latest available firmware for a smooth fruit-slashing experience.
Is Fruit Cutter safe and legal?
Yes! Fruit Cutter is an official app available on Amazon App Store. So, it's 100% safe and legal for your device.
Does Fruit Cutter support an external controller?
Yes! You can connect an external control to play Fruit Cutter.
Final Words
Fruit Cutter on FireStick is a classic, simple, fun game that keeps all ages hooked up. Also, it's lightweight, so almost all Fire TV devices support it. Use this guide to learn how to install & play Fruit Cutter on FireStick. Finally, you can contact me with your queries by commenting below.
Related: