This article introduces you to the 10 best games for FireStick. You can install the games listed in this piece on any Amazon TV OS device, including FireStick 4K Max & 4K, Fire TV Cube, FireStick 3rd Gen, FireStick Lite, etc.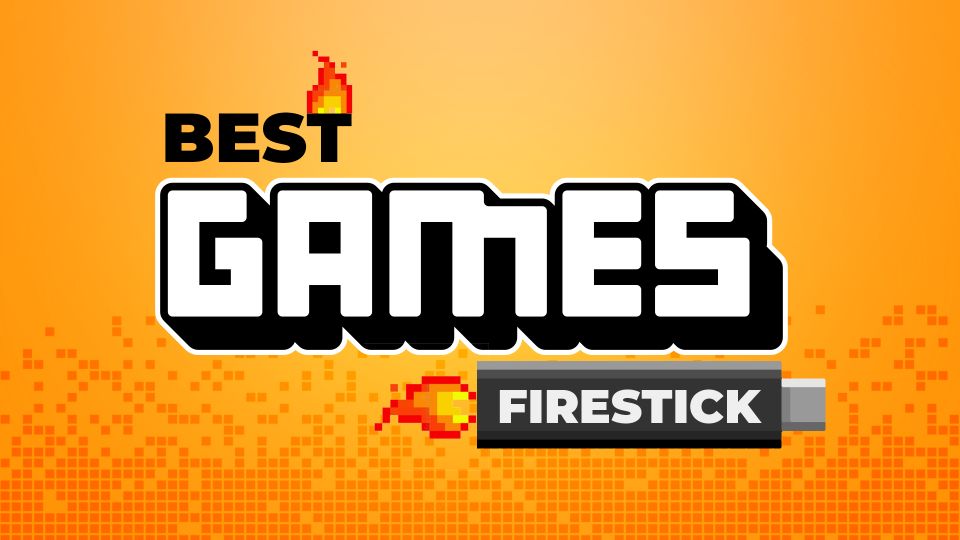 FireStick is not only a streaming device. It also lets you download and play a wide range of video games.
If you are tired of watching movies and TV, you can try some FireStick games. You can use your FireStick remote to play the games. However, if you want more convenience, you may get a game controller compatible with Fire TV and Fire TV Stick. You will find tons of them on Amazon.
Let's explore this list of best games for FireStick.
Attention FireStick Users: Read before you continue
Your government and ISP are probably monitoring your streaming activities using your IP address 3.17.249.235 (exposed to all). You may get into serious legal trouble for streaming copyrighted videos on FireStick. 
I strongly recommend getting a trusted VPN for FireStick to hide your IP address and protect your online identity.
I use ExpressVPN on all my devices as it is the most secure, fastest, and easy-to-use VPN. It comes with an unconditional 30-day money-back guarantee, and you get 3 free months with the yearly plan.
Don't miss out on the peace of mind and online security ExpressVPN provides.
Read: How to Install & Set up the best VPN on FireStick.
Best Games for FireStick & Fire TV
While there are dozens of games on the Amazon Store, I have picked the most popular ones for this list. But, of course, you can always explore more games by going to the FireStick home screen and then navigating to Find > Games.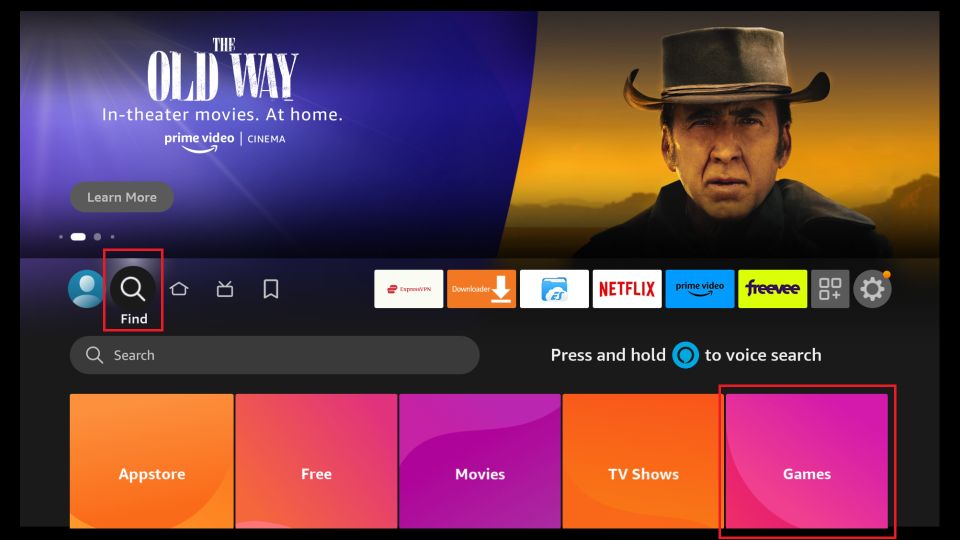 Here is our list of the best games for FireStick.
1. Crossy Road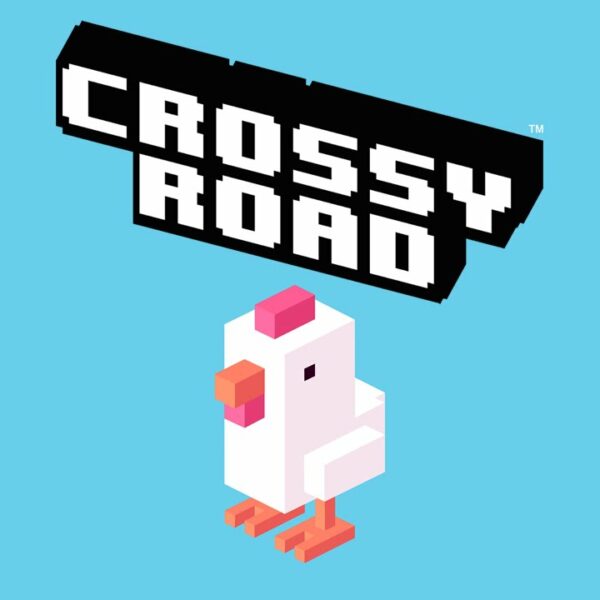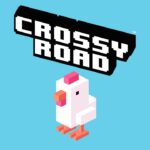 Crossy Road is one of the most-played FireStick games, with over 200 million players worldwide. This free-to-play epic game features simple, engaging, and innovative gameplay.
On Crossy Road, you are controlling an avatar. And basically, you have to cross roads, railways, and rivers using it without getting struck by vehicles, trains, and other objects.
As an endless loop game, Crossy Road keeps tuning up the difficulty level. So, the more quickly you make decisions, the better score you get!
There are over 150 characters you can collect on Crossy Road. Also, the game's currency lets you unlock unique gifts.
Overall, Crossy Road is a fun-to-play game that improves your decision-making powers.
How to Install & Play Crossy Road on FireStick
2. Red Ball 4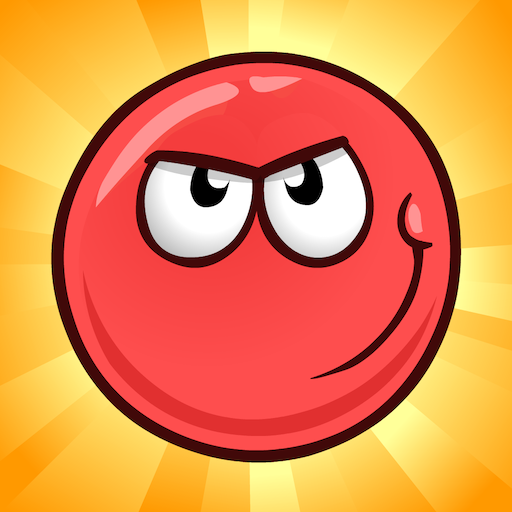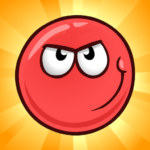 Roll, jump and bounce to explore what it's like to be a ball with the famous Red Ball 4 game. And all while exploring different themes, missions, challenges, adventures, and boss battles!
Red Ball 4 features 75 levels with exciting physics elements taking you, the ball, to unique environments. You'll collect points, break through barriers, defeat small enemies and finally go head-to-head with the boss.
All levels of Red Ball 4 are fun and exciting to plan. However, with each passing level, you are tested with increasing difficulties.
All in all, Red Ball 4 gives a premium playing experience on all supported FireStick devices.
How to Install & Play Red Ball 4 on FireStick
3. Hill Climb Racing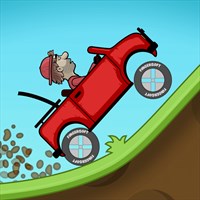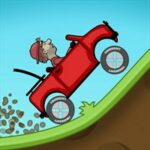 Hill Climb Racing is one of the most fun, exciting, and addictive physics-based uphill driving games.
You play as Newton Bill, a young aspiring uphill racer, to explore the challenging and forbidden racing lands. And just like in real life, physics is a thing you need to consider when breaking, accelerating, and cruising.
Hill Climb Racing features ten different vehicles with unique upgrades you unlock as you, Newton Bill, get mature. Also, there are 11 different levels you can conquer with your daring tricks and distance records.
Excellent graphics and real-life physics-based simulation are two main reasons behind the success of Hill Climb Racing.
How to Install & Play Hill Climb Racing on FireStick
4. Hungry Shark Evolution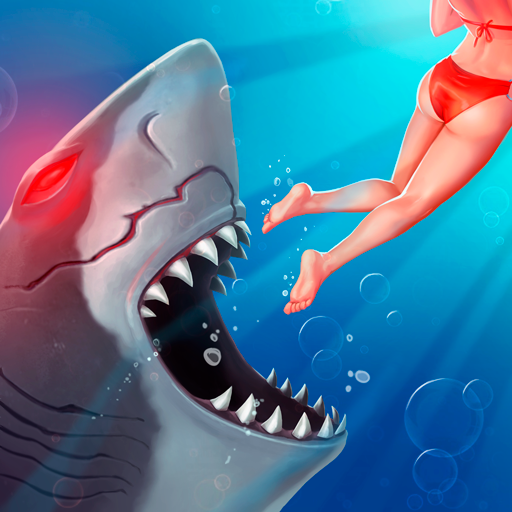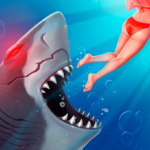 Don't fear the shark as you roleplay it on the popular game Hungry Shark Evolution.
Hungry Shark Evolution lets you take control of a wild, deadly, hungry shark to go on a full rampage. Of course, you must survive as long as you can by eating everything and everyone that comes your way.
The action-packed game lets you explore a different side of the underwater world. Also, there are more than a dozen shark upgrades available.
Score high, equip jawsome accessories, recruit baby sharks, upgrade your creature, and discover fantastic creatures by playing Hungry Shark Evolution.
How to Install & Play Hungry Shark Evolution on FireStick
5. Stunt Extreme 3D – Moto Traffic Bike Racer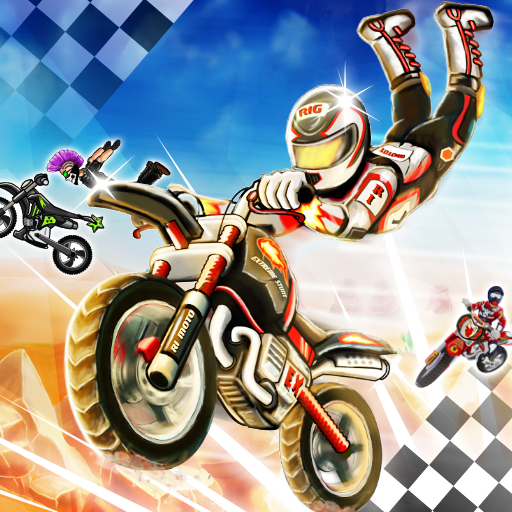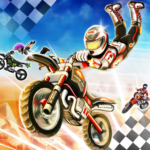 Stunt Extreme 3D is your holy getaway to do everything you can't do on a bike in real life. Created by Game Bee Studio, Stunt Extreme 3D is a fun and simple game that gives a detailed emphasis on the biking experience.
You can choose from 20 motorbikes, hop on one and embark on the journey of greatness. Stunt Extreme 3D feature modes like Career Mode with over 50+ missions and First-Person View.
Stunt Extreme 3D has impressive graphics, real-life recorded bike sounds, and more detailed environments. So, hit the never-ending highway on your bike, overtake the traffic, collect points, upgrade and buy new bikes to emerge as the riding hero.
How to Play Stunt Extreme 3D  on FireStick
6. Faily Brakes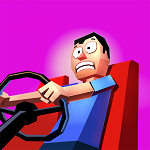 While cruising the mountains, Phil Faily experiences a complete brake failure. Now, you must take control and keep going downhill.
This physics-based driving game keeps you on edge. You must navigate downhill while avoiding objects, collecting points, and redeeming powers like shields.
In Faily Brakes, you must maneuver and set the highest score possible, dodging all the dangers coming your way. Also, you can change the surroundings to snowy, dessert, etc. Moreover, the game lets you customize your character, purchase cars, and more.
All-in-all, Faily Brakes is an excellent game to cruise around in interactive, challenging, never-ending surroundings.
How to Install & Play Faily Brakes on FireStick
7. Fruit Cutter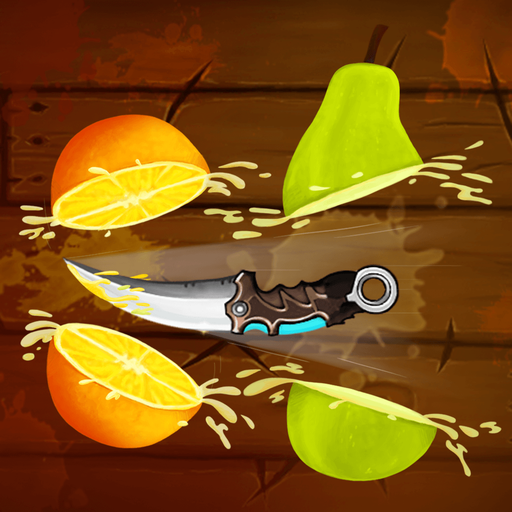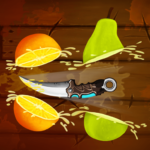 Want to relax your mind? Fruit Cutter on FireStick is one of the most straightforward and relaxing games.
There's only one goal on Fruit Cutter, cut as much as fruits you can as fast as you can. Test & try new combos and break the leaderboards with your excellent fruit-cutting skills. The catch is to avoid bombs thrown at you, just like the fruits!
Fruit Cutter features modes like Classic and Time Attack. Furthermore, the game has sweet and striking visuals. Also, the real fruit-cutting effects pump up the gaming experience.
Download Fruit Cutter today to enjoy a simple and mind-relaxing game on your big screen.
How to Install & Play Fruit Cutter on FireStick
8. Taxi Driving 3D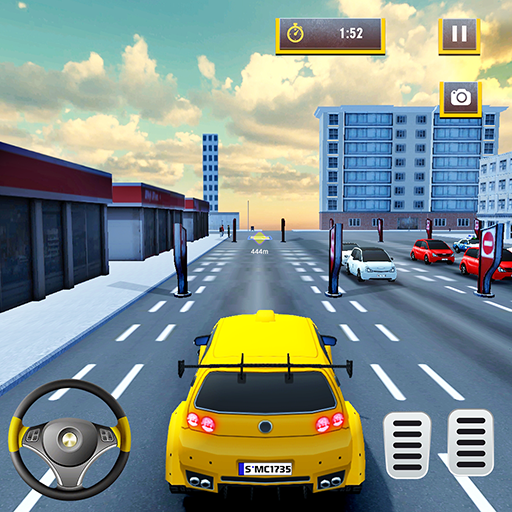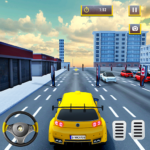 Taxi Driving 3D is a level-based game that involves driving around a taxi to complete missions.
This game lets you enjoy a realistic Taxi driving experience. Similarly, it boasts realistic driving physics, addictive gameplay, smooth & user-friendly controls, and never-ending fun.
Carefully drive your car, avoid obstacles, and pick up & drop off your passengers on time and you are all set to ace the game. And don't forget to enjoy the amazingly-detailed environments.
Install Taxi Driving 3D on your FireStick today and indulge yourself in a true-to-life taxi driving experience.
How to Install & Play Taxi Driving 3D on FireStick
9. TV Chess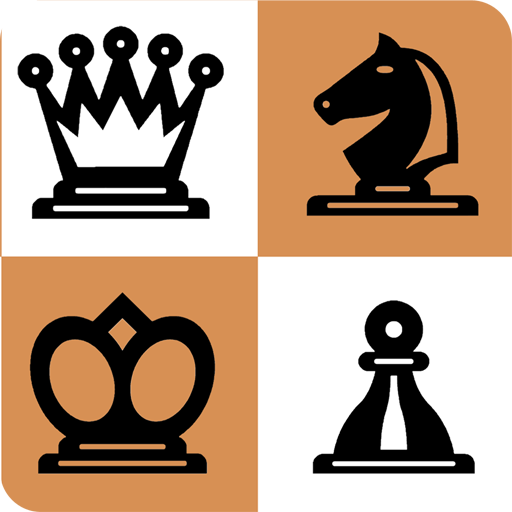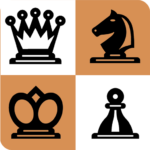 Chess is one of the oldest board games known to humankind. And now, you can play it on your FireStick via TV Chess.
You can play the game with a random person, your friends, or AI! So whether you want to compete or relax your brain with a healthy brain-elevating match, TV Chess lets you do it all.
TV Chess features a beautiful and user-friendly interface. As you launch the game, you get to choose from three modes. Then, there's the chess board with options like Undo Move, Flip Board, & Leave Game.
All-in-all, TV Chess is a solid chess game on FireStick.
How to Install & Play TV Chess on FireStick
10. Hangman Word Game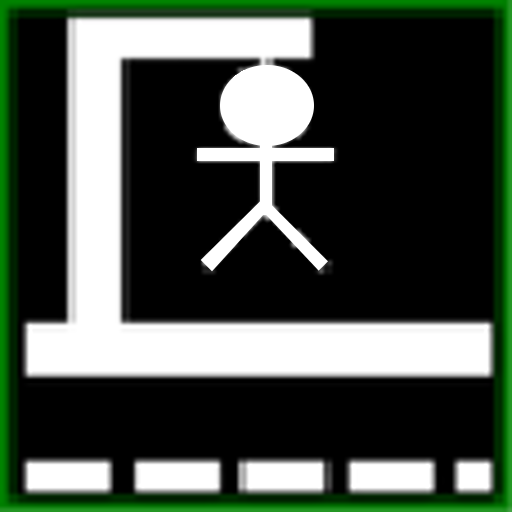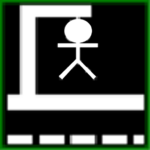 We all have played Hangman at least once in our lifetime. And for me, the nature of this game never gets old! Hangman Word Game on FireStick is the ditto game we played by drawing on paper, PC, and smartphones.
The game guesses a word and gives you all the letters and a starting character. Now, you have to guess the other characters of the word. And with every wrong character chosen, the hangman gets one step close to death.
With Hangman Word Game, you can quickly improve your vocabulary. Four dictionaries are available: Basic English, Capital names, Country names, and Animals.
How to Install & Play Hangman on FireStick
Bonus Game: Asphalt 8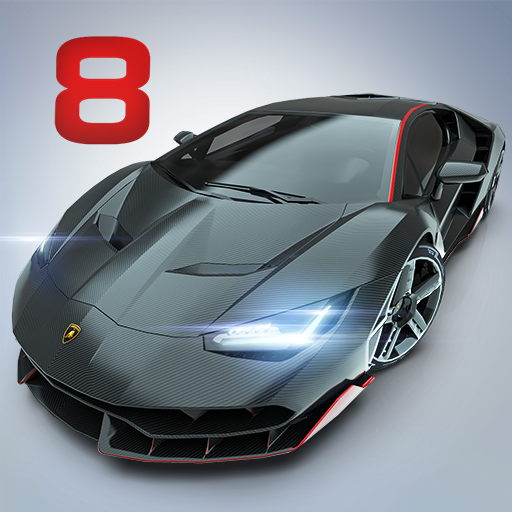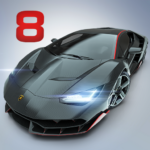 The reason why I haven't included Asphalt 8 in the list of top 10 is that it may take up to 2GB of space on your FireStick. That's a lot considering the low storage capacity of Fire TV devices. However, if you are using external storage with your device, you should try this game.
Created by the one and only Gameloft, Asphalt 8 is a car racing game that's one of the most played games worldwide.
Asphalt 8 is a car simulation game with two main modes, single and multiplayer. Furthermore, there are 75+ tracks with unique challenges, limited-time events, and opportunities to race around.
With Asphalt 8, you can experience riding 300+ licensed high-performance cars and bikes. Also, you can customize and design them, thanks to the fantastic and versatile workshop of the game.
Hit the ramps, perform 360 jumps, and break the law of physics with your custom ride, either offline or online, with Asphalt 8.
How to Install & Play Asphalt 8 on FireStick
Final Words
Which game do you find most interesting out of the ten best games for FireStick I reviewed? Tell me in the comments section. Also, you can suggest the ones you like to play on your FireStick.
Related: