This article shows how to install & play Crossy Road on FireStick. Also, the guide covers what Crossy Road is and the game's features. Finally, this piece references any Fire TV device, including Amazon FireStick Lite, FireStick 4K & 4K Max, Fire TV Cube, FireStick 3rd Gen, and more.
What Is Crossy Road?
Crossy Road is an arcade game played by over 200 million people worldwide. This game involves dodging traffic, sidestepping trains, hopping across logs, and collecting coins. Remember, don't stay too long at your place as you'll get toasted!
Crossy Road is a fun-to-play game that challenges you to make quick decisions to move forward – while avoiding obstacles. In addition, you can unlock avatars and open gifts with collected coins to keep evolving your game experience.
In this never-ending free-to-play game, you can elevate your mind to perform quick decisions. And all while chilling on your couch and controlling the avatar from your FireStick remote.
Crossy Road is one of the most widely played games on FireStick. Install and play it today on your Fire TV!
Attention FireStick Users: Read before you continue
Your government and ISP are probably monitoring your streaming activities. You will likely get into serious legal trouble if caught streaming copyrighted videos on your FireStick. Your IP address 51.222.253.1 is exposed to everyone. Therefore, I strongly recommend getting a trusted VPN for FireStick and hiding your online identity.
I use ExpressVPN on all my devices as it is the most reliable, secure, and fastest VPN. Enjoy effortless installation on any device and a 30-day money-back guarantee. Plus, when you sign up for the annual plan, you'll get 3 months free. Don't miss out on the peace of mind and online security ExpressVPN provides.
Read: How to Install & Set up the best VPN on FireStick.
Features of Crossy Road
Here are some of the best features of Crossy Road on FireStick:
Made specifically for big screens
You can collect over 150+ pop-art-styled avatars
An endless loop filled with new and exciting tracks & environments
Easy to play
Available for free with no ads
Simple controls for FireStick devices
How to Install Crossy Road on FireStick
Crossy Road is officially available via Amazon App Store. Here are the steps to install it on your FireStick:
1. Select the Find Magnifying Glass icon.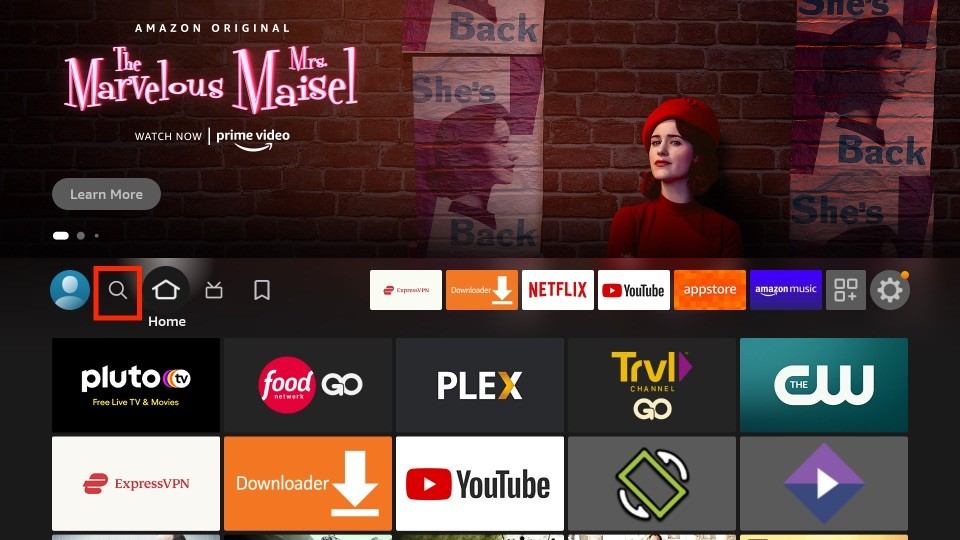 2. Navigate down & open the Search Bar.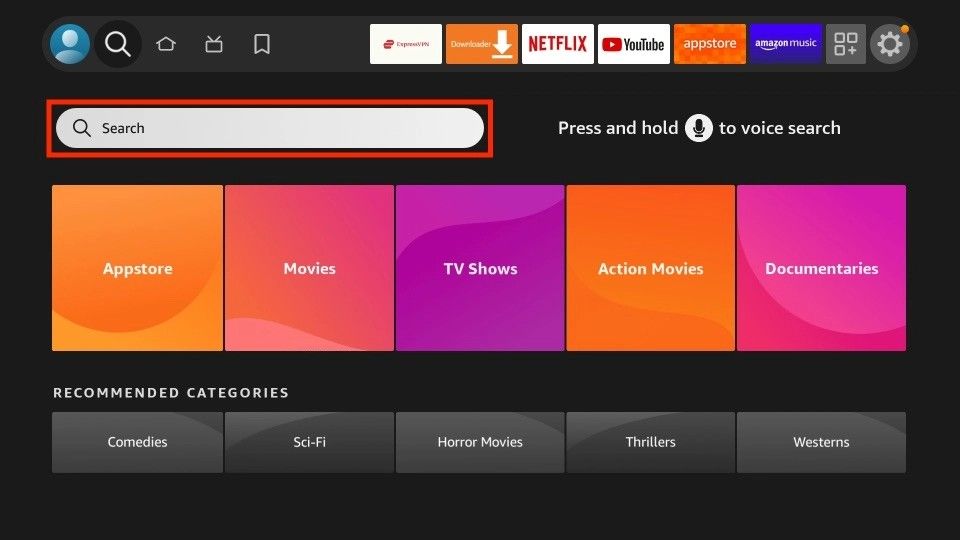 3. Search for Crossy Road. Select the first Crossy Road suggestion to fire up the search.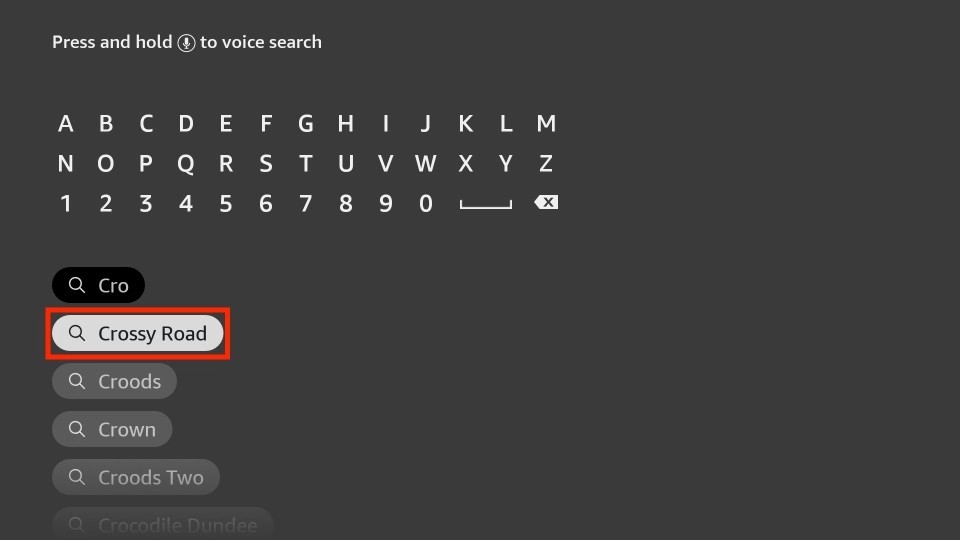 4. Open Crossy Road.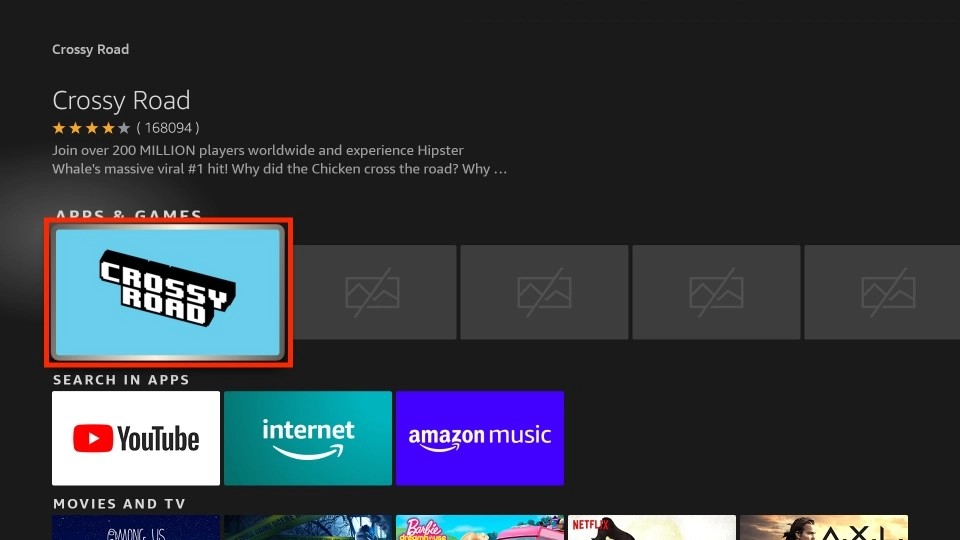 5. Click Get to install Crossy Road.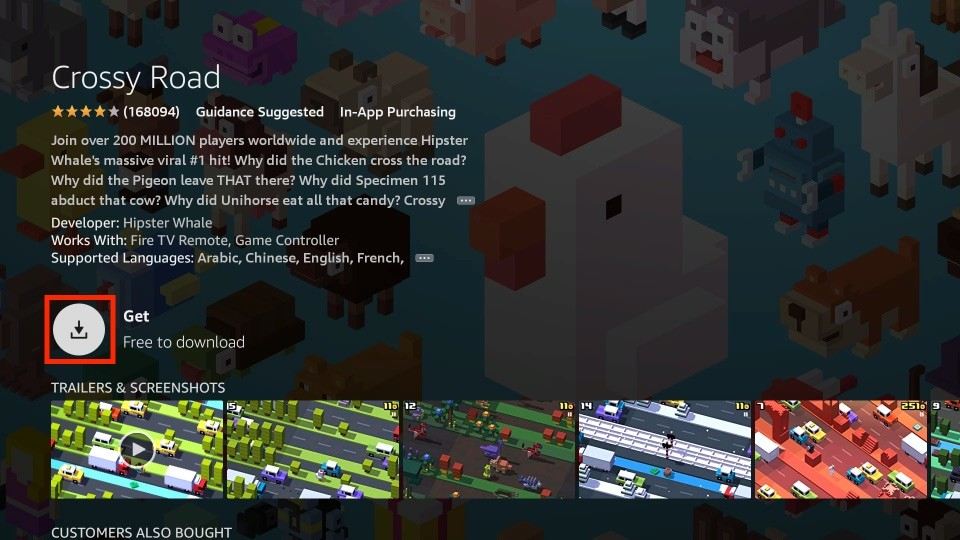 6. On success, a notification will appear – Crossy Road Ready to play!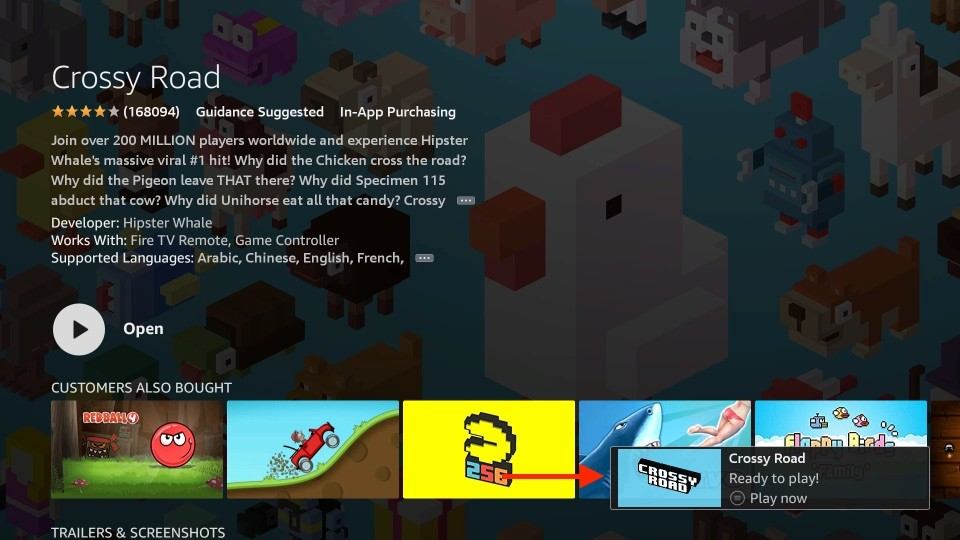 Congo! Crossy Road is now available on your FireStick.
Wait! Before watching your favorite content on FireStick, ensure you have protected your online identity. Your streaming activities are likely being monitored and logged by your Government as well as your ISP. Free streaming of copyrighted videos may get you into legal trouble.
Thankfully, you can easily avoid the surveillance and monitoring of your online activities and completely maintain your privacy. All you need to do is connect to a trusted and reliable VPN on FireStick. A VPN will hide your IP address and your online identity by encrypting your internet connection.
Please note that I am not encouraging you to violate any copyright laws. You should always watch the content available in the public domain. I am simply recommending the use of a VPN to maintain your privacy. You have every right to your privacy, which is constantly being breached these days.
I personally use ExpressVPN and have found it to be the fastest and most secure FireStick VPN. It is the most streaming-friendly VPN I have ever used. Therefore, I highly recommend getting ExpressVPN for FireStick.
Here is how you can quickly and easily get the ExpressVPN app on FireStick:
Step 1: Click HERE to subscribe to ExpressVPN and enjoy a 49% discount with 3 months of extended service. You are also eligible for a 30-day, full money-return guarantee.
Step 2: Download and install ExpressVPN on FireStick
Choose the Find > Search option on the FireStick home screen on the menu bar.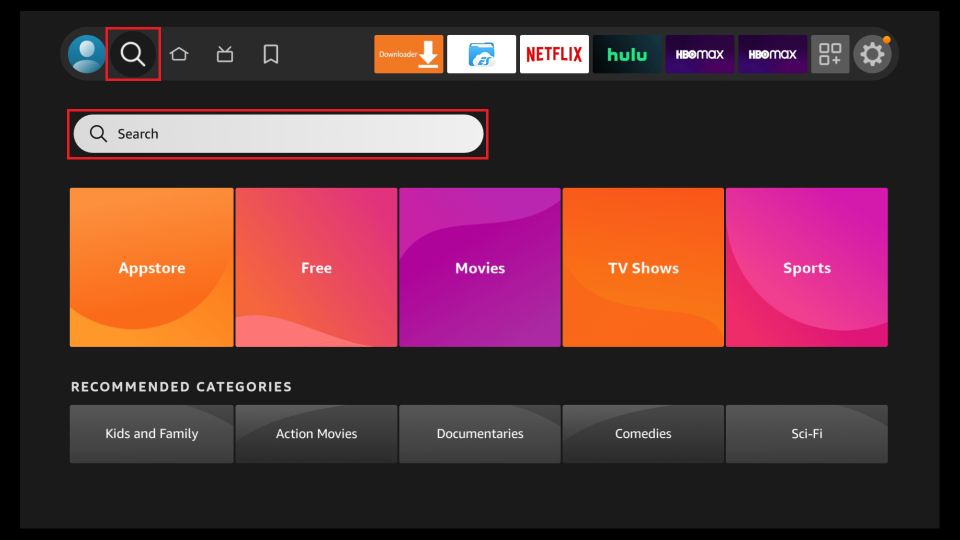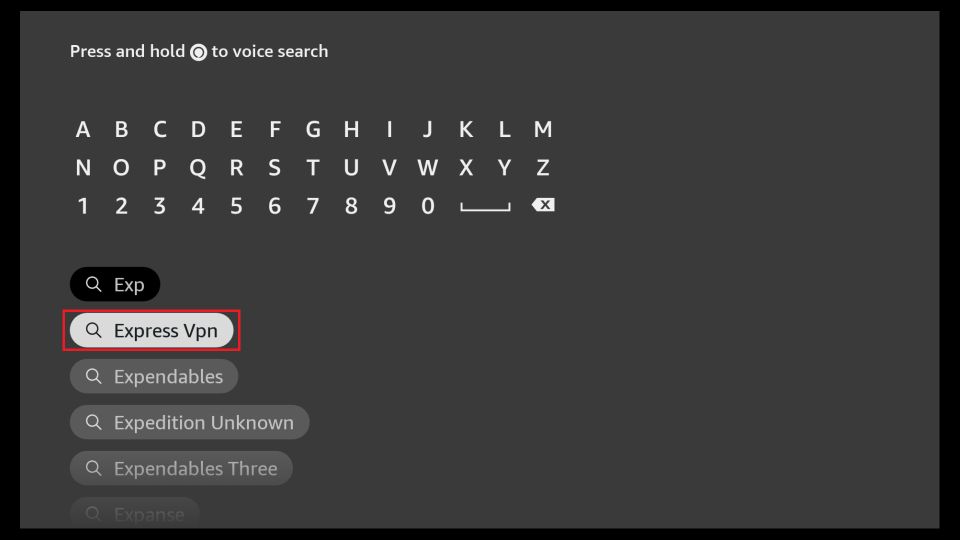 Click the ExpressVPN icon on the following window.

Click Download or Get on the next window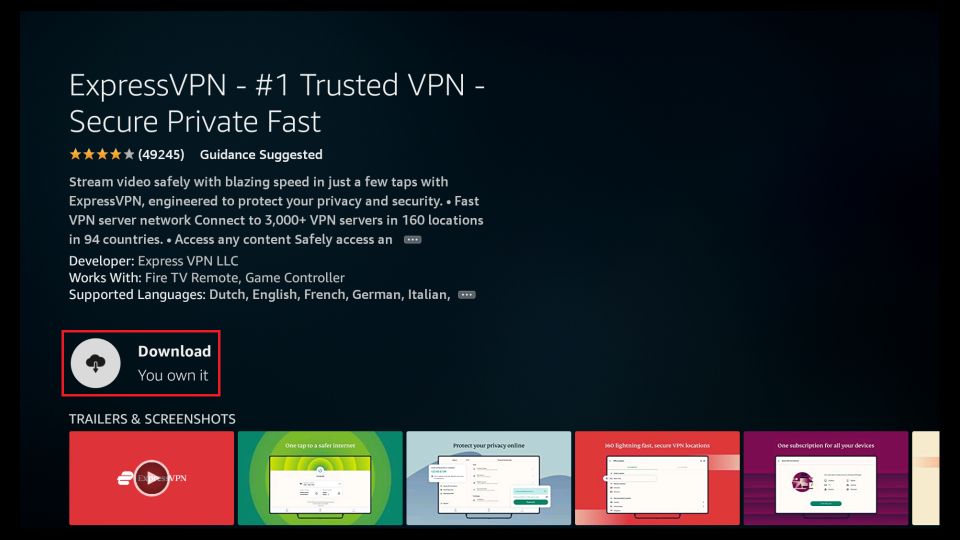 Step 3: Open ExpressVPN once you have downloaded it. Sign in with your account.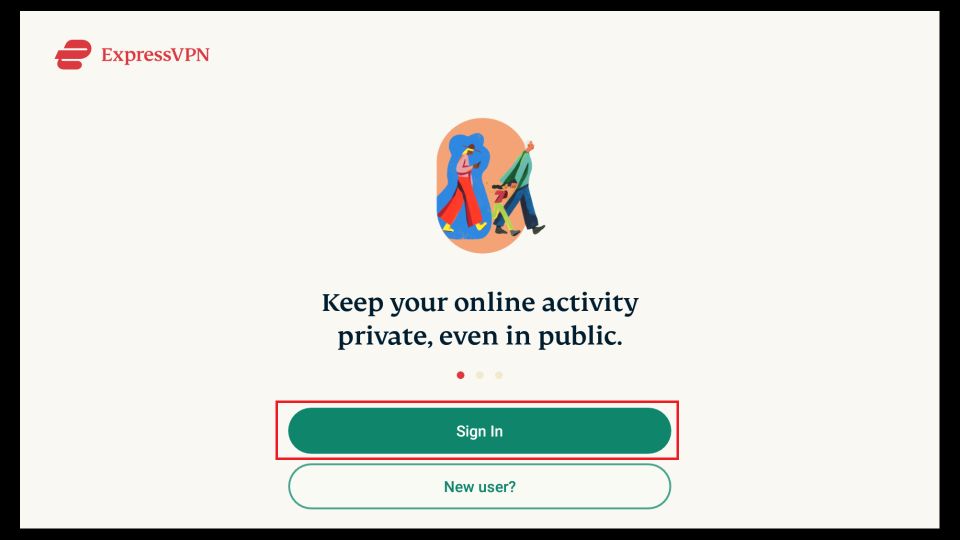 Step 4: Choose a server and click the Connect/Power button

Put your mind at ease now! You have successfully secured your streaming activities with ExpressVPN.
How To Play Crossy Road on FireStick
I'll briefly show how you can play Crossy Road and FireStick.
But before that, it's better to move the app to your home screen for easy access. Here are the quick steps to do it:
Select the Three-Tiles icon on your FireStick home.
Go to the Crossy Road icon and select Options (the Three-Bar icon) on your FireStick remote controller.
Choose Move.
Now situate Crossy Road on the top row.
For detailed instructions, please follow our guide on moving the app icons to the FireStick home screen to create a shortcut.
Now, launch Crossy Road.
Note: Check inside App Library if you can't find Crossy Road on the following page.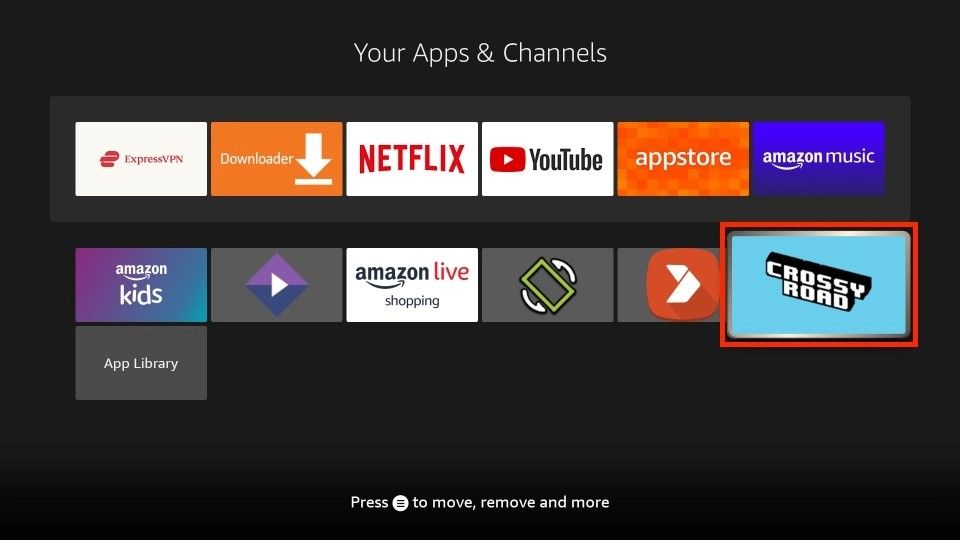 Let Crossy Road prepare to launch on your Fire TV for the first time.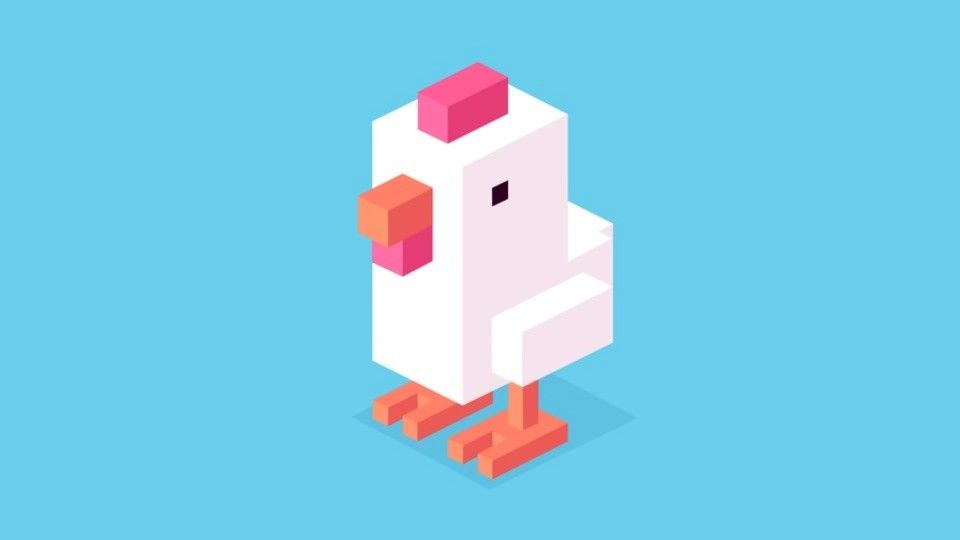 Enter your Age and click Continue.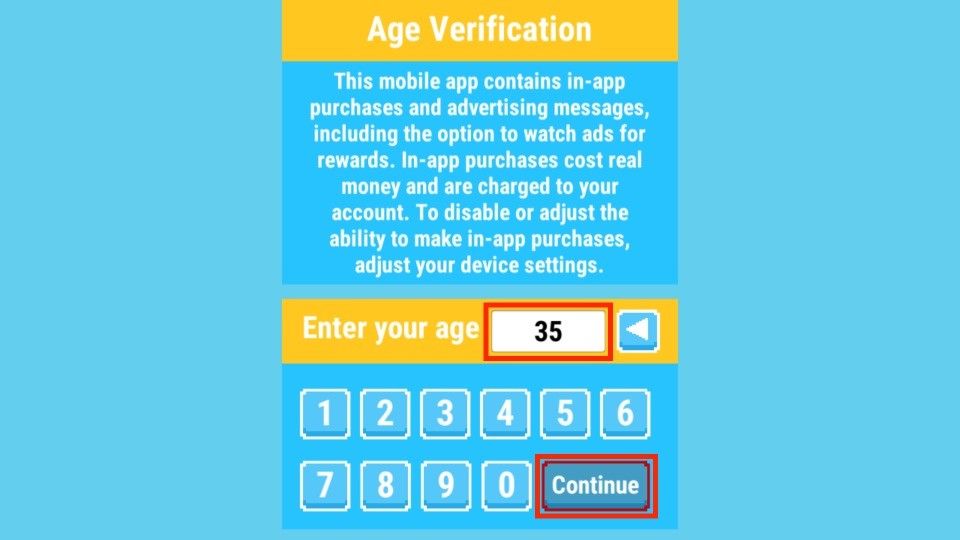 To start the game, click the blue Play button.
Use navigation buttons (left/right/up/down) on your FireStick remote to move the Crossy Road avatar.
Note: The Yellow C Coins are points. You have to collect as many coins as possible.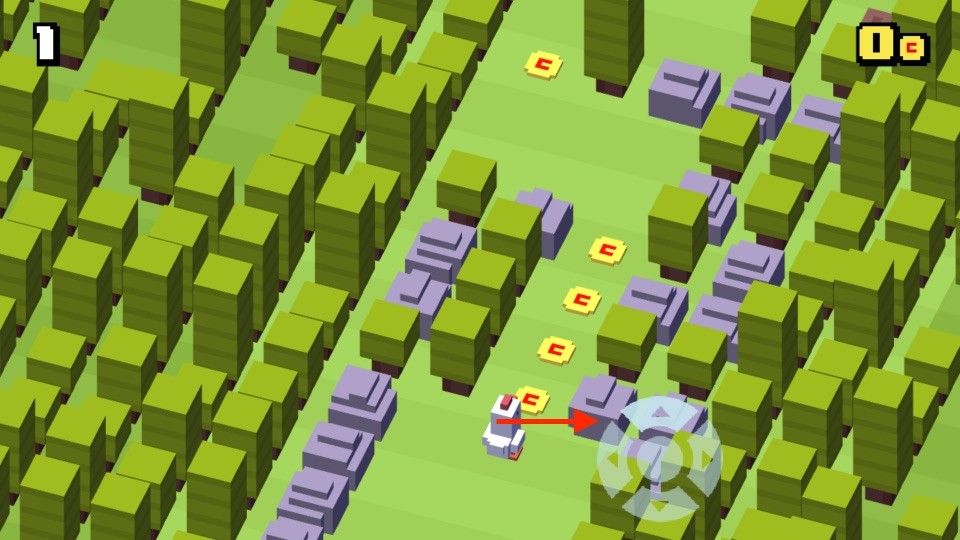 Now, make your avatar cross the road without getting hit by vehicles.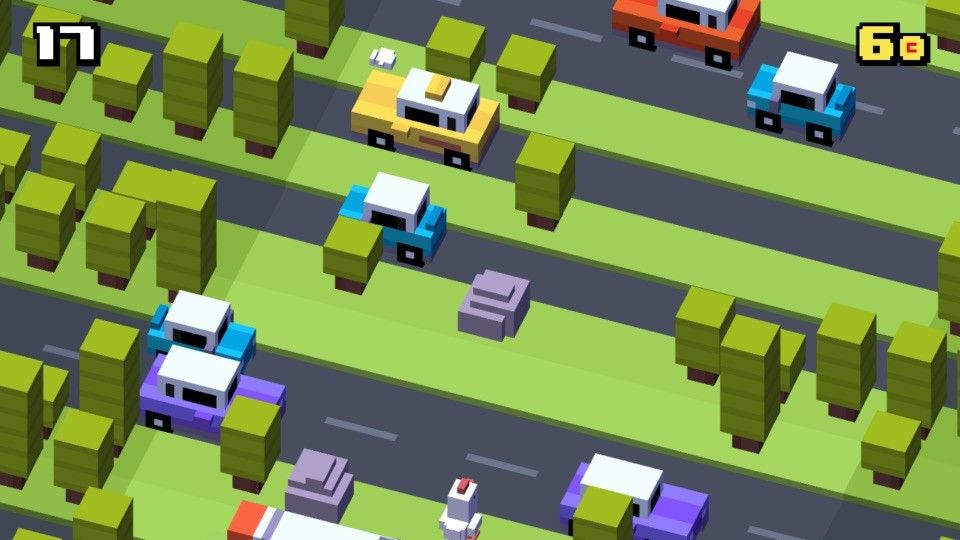 Once you die, you'll see the total points you have collected in the previous run. Also, you can claim your free gift. Click the blue Play button to continue.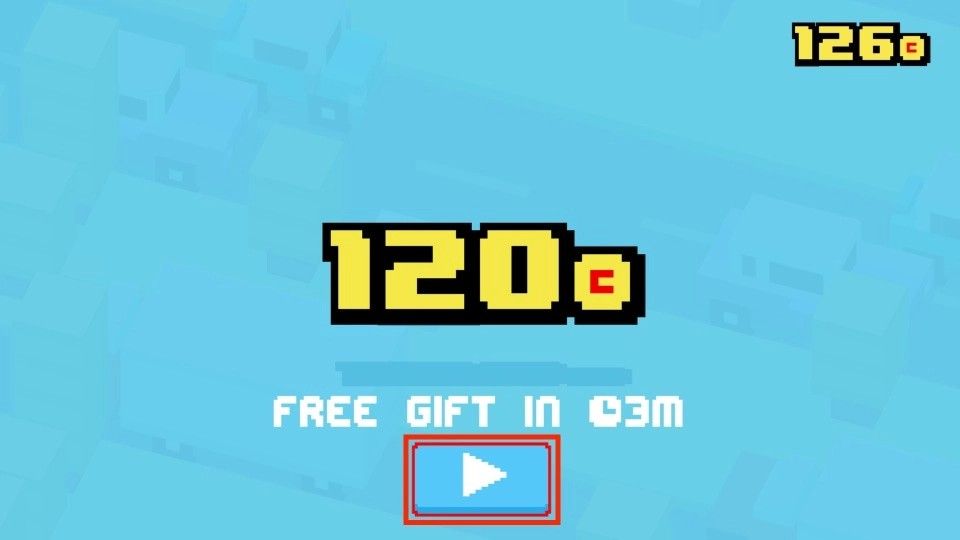 You can also win a prize by using your coins. Select the blue icon with Coin & Chicken logos.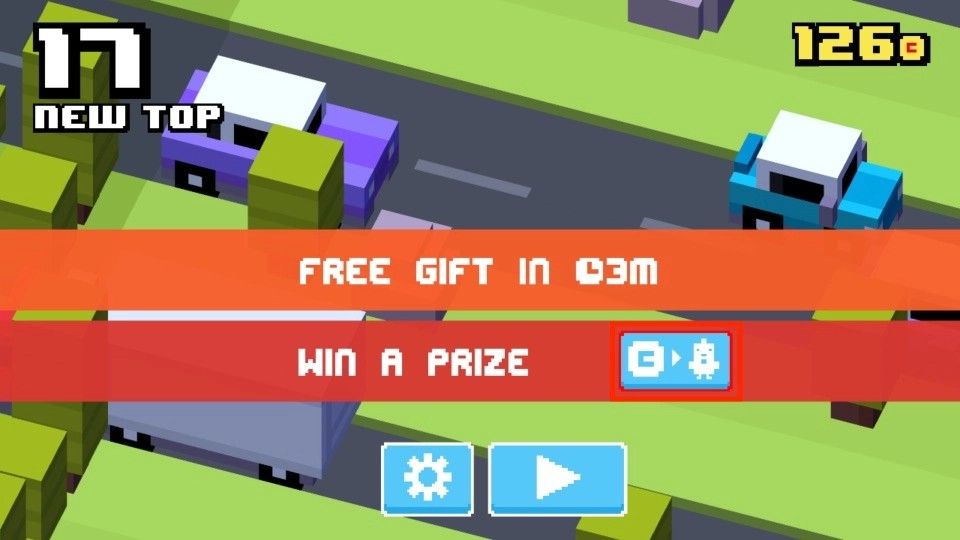 Run the lottery by selecting the number of coins you want to use.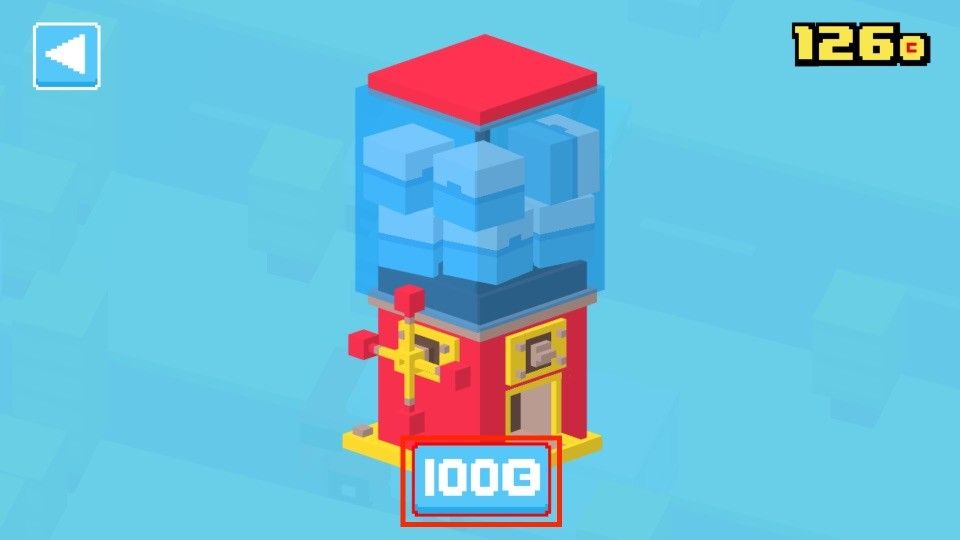 I unlocked a new avatar using 100 coins – Piper.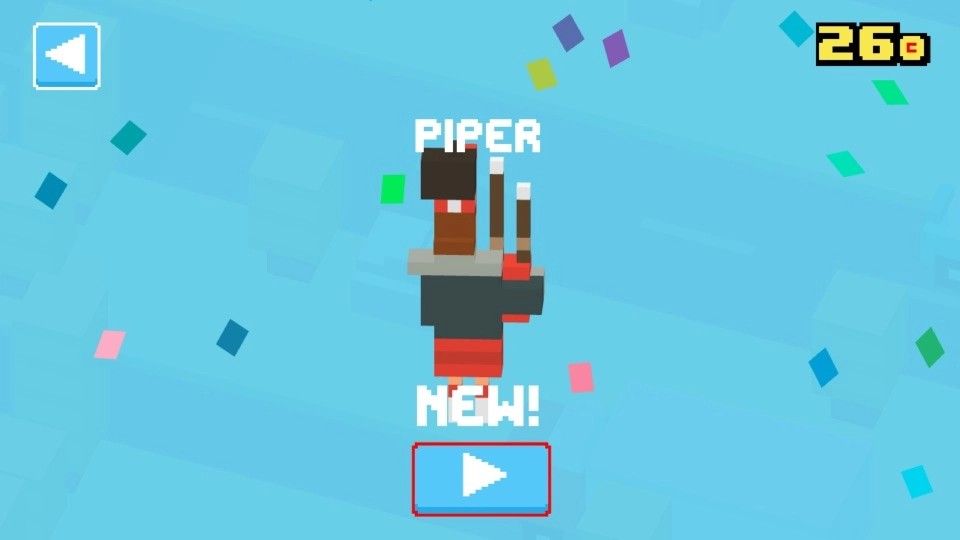 To open Crossy Road settings, select the Cog Gear icon.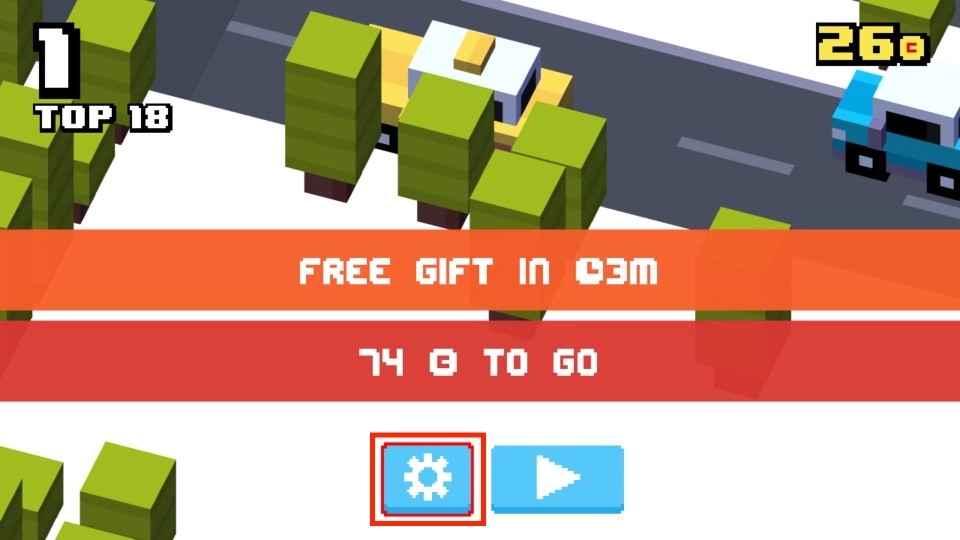 There are four options – Language, Support, Credits, and Parental Controls.
To change the game's default language, select Language.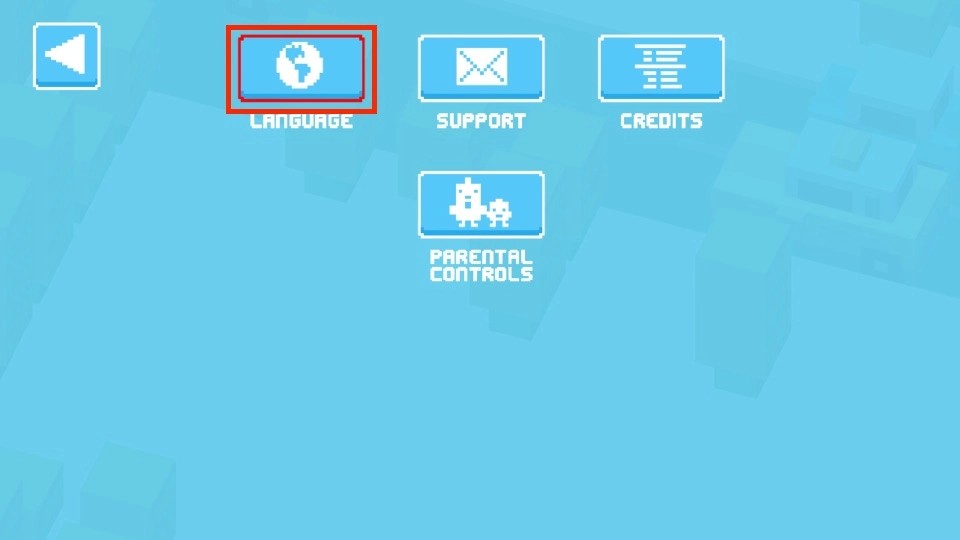 There are 13 languages available on Crossy Road, including English. Choose the one as per your preference.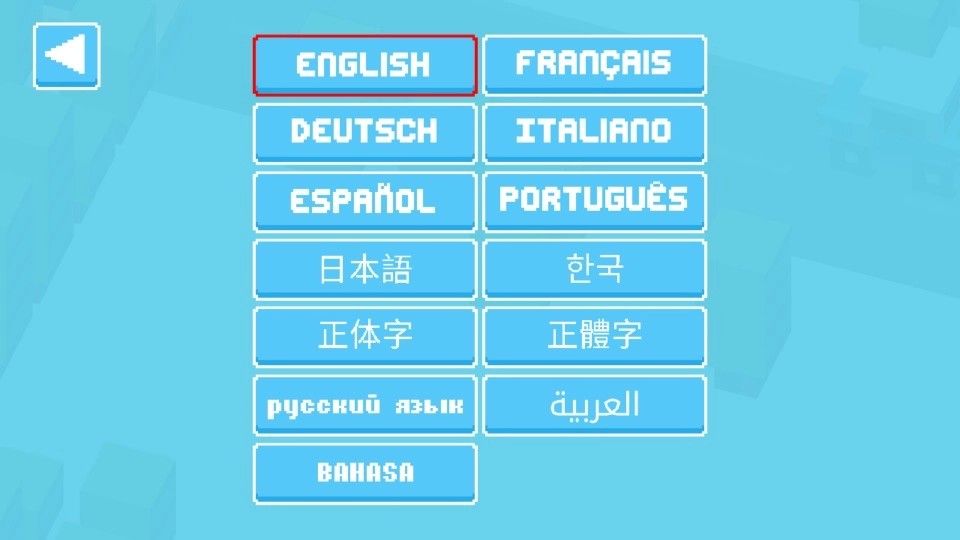 To set controls for your children, choose Parental Controls.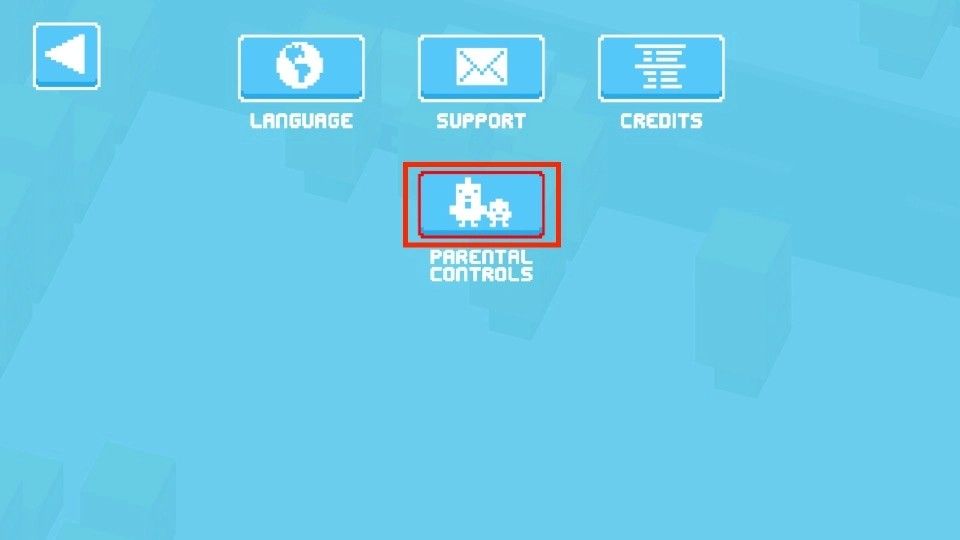 Select Disable Video Ads.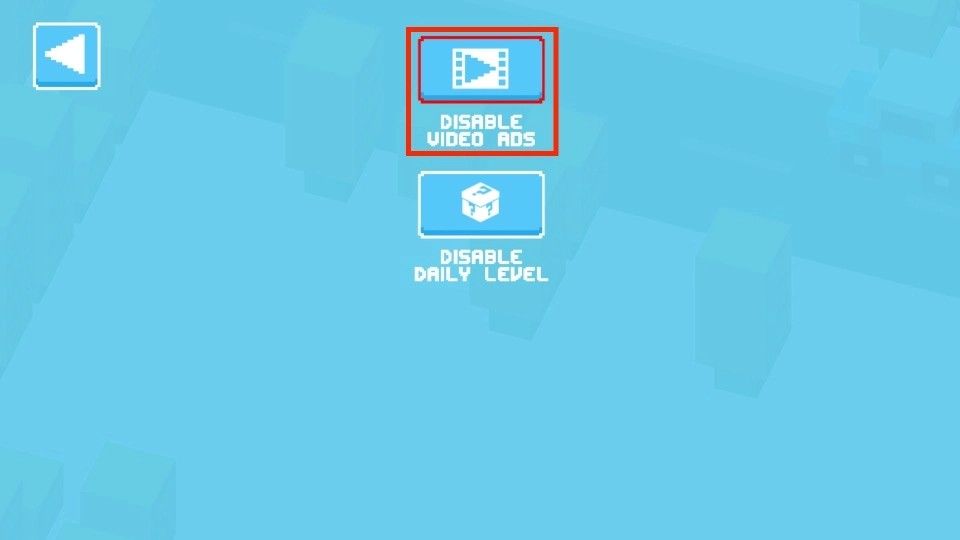 Click Disable Video Ads to remove ads from Crossy Road altogether.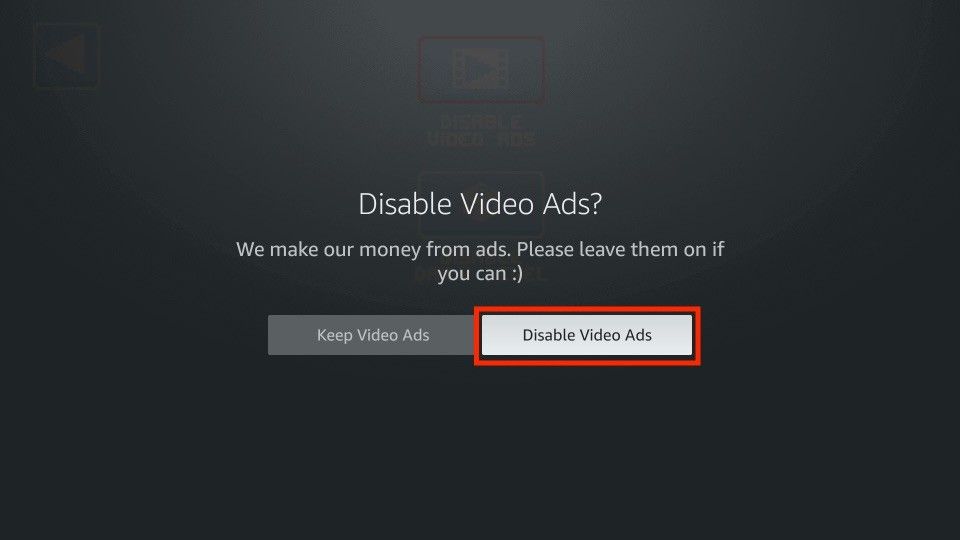 You can disable the daily level by choosing Disable Daily Level.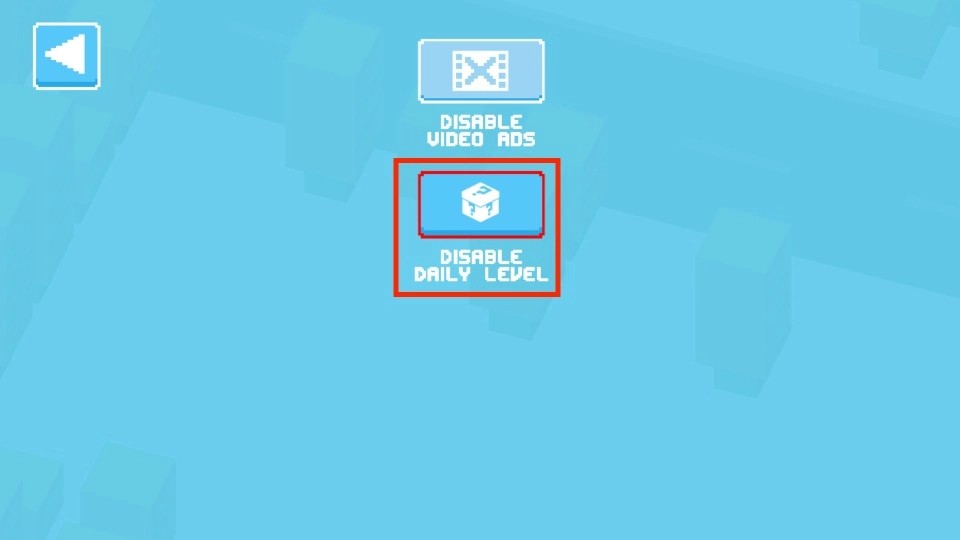 You'll see Daily Level has been disabled.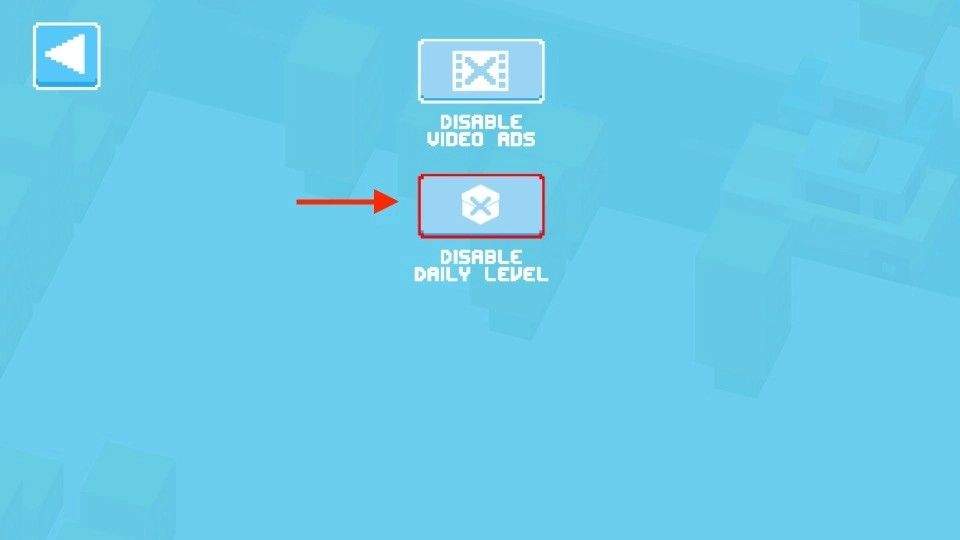 FAQ's
Here are some questions related to Crossy Road on FireStick:
What is Crossy Road?
Crossy Road is an arcade game where you earn points and score high by crossing roads and avoiding obstacles.
Is Crossy Road ad-free?
No, you'll see some ads on Crossy Road. But you can disable it by going into the game's Parental Settings.
Is Crossy Road paid?
No! Crossy Road is entirely free to play and install on FireStick.
Can I change Crossy Road's default language?
Yes! There are 13 languages available on Crossy Road, including English, Francais, Italiano, and more.
Wrap Up
Crossy Road is one of the top-rated games for Fire TV devices. It's fun, simple, and addictive, with good graphics. I showed you how to install & play Crossy Road on FireStick. And if you want me to create a similar article about any other game, suggest it in the comments section.
Related: