In this post, you'll find a list of the 10 best anime addons for Kodi. You can use these addons on any Kodi-supported devices, including FireStick, Android TV, PC, Mac, iOS, Android, and more.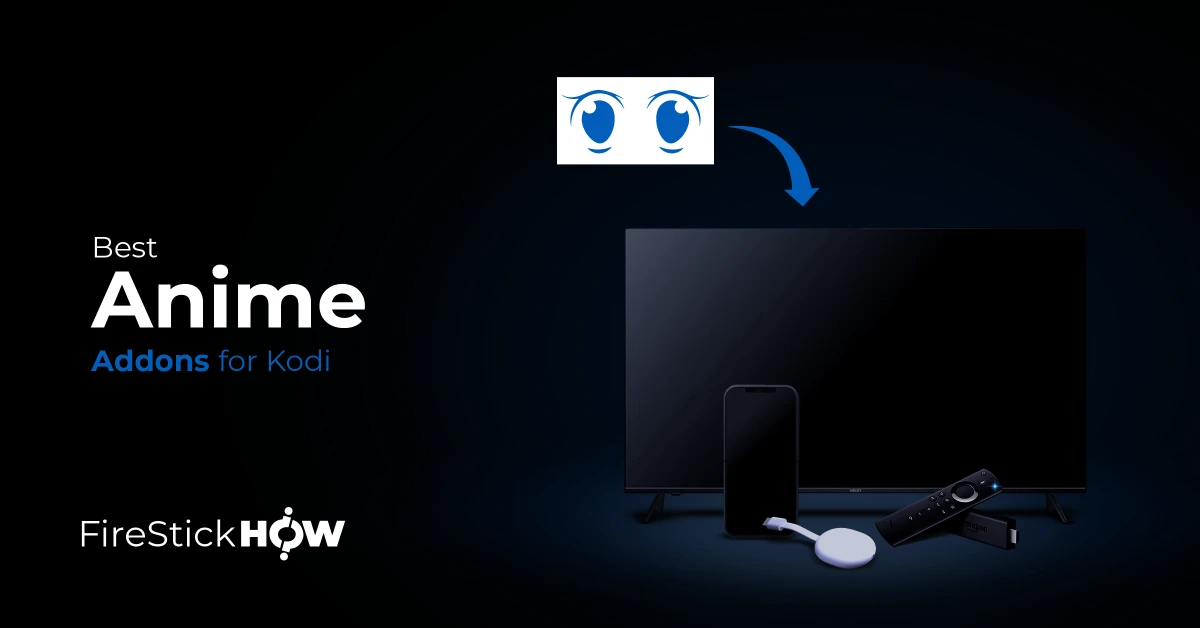 What are Anime Addons?
Anime addons let you stream anime on Kodi.
Kodi provides a platform to stream various types of content, including sports, movies, TV shows, and kids' content. While anime is usually associated with children, its ideas and teachings have no age limit.
In this guide, I will discuss the best tried and tested anime addons where you can stream popular and new anime films and shows. These apps are free to install and use and don't require a subscription.
Some exclusively provide anime content, while others offer other genres of on-demand content in addition to anime.
Are Anime Addons Safe?
Most anime addons on this list are third-party Kodi addons. In other words, these addons are from unofficial developers. Therefore, we cannot guarantee that they are safe.
I advise you to scan the zip file of each addon with Virus Total (or any other antivirus) before installing it on your device.
For instance, I scanned the zip file of the Crew repository, which hosts some of the addons on this list. It came out clean. Here is the result: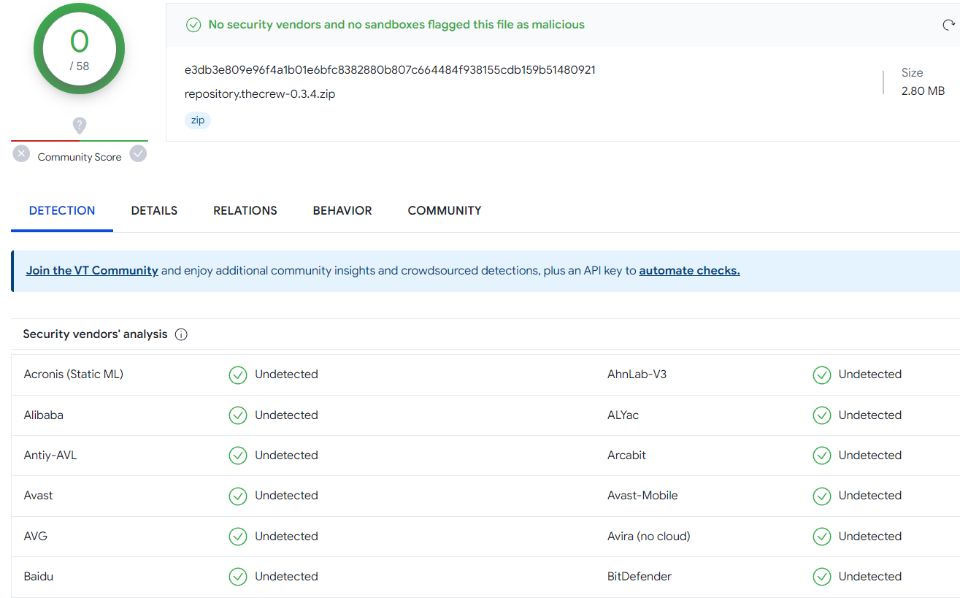 Are Anime Addons Legal?
Any addon you download from the official Kodi Add-on Repository is legal (for instance, YouTube on our list). However, addons from unverified or unofficial repositories may not be legal.
Unfortunately, FireStickTricks cannot verify the source of every addon. There are too many addons and too many sources. Therefore, we recommend watching content released in the public domain.
Furthermore, you can easily enhance your privacy and hide your streaming activities with a trustworthy Kodi VPN, such as the popular ExpressVPN.
Attention KODI Users: Read before you continue
Government and ISPs endlessly monitor your online activities using your IP address 3.17.249.235 (exposed to everyone). Kodi is an excellent platform for streaming movies, TV shows, and sports, but streaming copyrighted content can get you into legal trouble. 
You should use a reliable Kodi VPN and protect your streaming activities and privacy. A VPN will hide your IP address and bypass government surveillance and geo-restrictions.
I trust and use ExpressVPN, the fastest and most secure Kodi VPN. It's easy to install on any Kodi device, including Amazon FireStick, PCs, and Smartphones. In addition, it offers a 30-day money-back guarantee, and 3 free months with the annual plan.
Read: How to Install & Use the best VPN for Kodi.
10 Best Anime Addons for Kodi
There are many anime addons for Kodi, but finding one that works perfectly for you can be tough. After researching and testing several addons, here is my list of the 10 best anime addons for Kodi:
Disclaimer: This guide is purely educational. We neither own nor operate any of the services mentioned. Some of these may not be legally licensed, and we don't verify their legality in all regions. If you opt to use unverified apps/services/websites, ensure you're streaming only public-domain content. You bear the responsibility for any media you access.
1. WatchNixtoons2
Kodi 20 & Kodi 19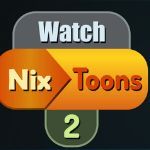 If you are looking for a reliable anime Kodi addon for popular and trending cartoons and animated movies, WatchNixtoons2 is one of the best.
You can access this addon on various repositories, including AK47, Incursion, and Slamious. It provides the latest anime releases, dubbed animated movies, classic cartoons, animated shows, and subbed anime.
With WatchNixtoons2, you get high-quality, working, and playable streams. Additionally, there are several sections to choose from, depending on your preferences.
The addon is compatible with the Kodi 19 Matrix and Kodi 20 Nexus.
Repository: Slamious Repository
Source: https://team-crew.github.io
How to Install WatchNixtoons2 Kodi Addon
2. GogoAnime
Kodi 20 & Kodi 19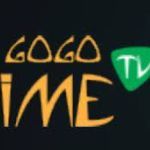 Gogoanime is a Kodi addon associated with the anime-streaming website with the same name.
The website provides anime movies and shows in Japanese, with subtitles in English and other languages. With the addon, you can watch anime on your FireStick by pulling streams from the website.
You can install the addon from the Cywteow Addons Repository. It is compatible with Kodi 19 Matrix and 20 Nexus.
Finding content you like on Gogoanime is easy because the content is categorized into clear sections. These include Recent Releases, Popular Anime, Popular Ongoing Updates, View by Genre, View By Year-Season, and Search.
Repository: Cywteow Addons Repository
Source: https://cywteow.github.io/repo/
How to Install GoGoAnime Kodi Addon
3. Kaito
Kodi 20 & Kodi 19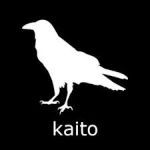 If you are familiar with the popular movies and TV shows Kodi addon, Serene, you will recognize Kaito.
The developers behind Seren released Kaito in 2020, a Kodi addon that provides high-quality and reliable anime streams. Kaito is compatible with the Kodi 19 Matrix and 20 Nexus.
While Kaito is still in beta, it pulls streaming links from anime websites across the internet. You can expect high-quality streams when integrating your Real Debrid account with the addon.
Content is categorized into Latest English Dubbed, Airing Anime Calendar, Airing Dubbed Anime, Popular This Season, Genres & Tags, and All Time Popular.
Repository: SwagOtaku Repository
Source: https://swagotaku.github.io/repo/
How to Install Kaito Kodi Addon
4. Fanime
Kodi 20 & Kodi 19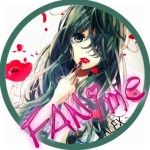 Fanime is a popular anime Kodi addon that's been around for a while.
You can access it from the Stream Army Repository, which is compatible with Kodi 20 Nexus and Kodi 19 Matrix. Although the addon is free, you must log in with a PIN to access the content.
You can browse your favorite animated and cartoon content by Latest Releases, A-Z, Genres, New Seasons, Ongoing Series, Recently Added Series, Movies, and Popular.
Despite being old, Fanime is constantly updated by its developers, making it a solid and reliable source of anime content.
Repository: Stream Army Repository
Source: http://streamarmy.co.uk/repo
How to Install Fanime Kodi Addon
5. YouTube
Kodi 20 & Kodi 19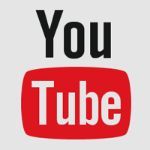 While the YouTube Kodi addon is not exclusive to animated content, it is home to various anime, including cartoon movies, animated films, short videos, and ongoing series.
The best thing about YouTube is that it's an official Kodi addon you can install from the Kodi Repository. This addon is free to use and doesn't require any subscription or account registration.
Just install the addon on Kodi and start browsing the available anime variety.
Repository: Kodi Addon Repository
How to Install YouTube Kodi Addon
6. Nemesis AOI
Kodi 20 & Kodi 19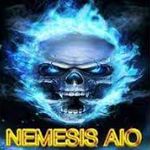 Nemesis AOI is not an exclusive anime addon but offers a rich library of anime alongside other videos. It is the best option if you are looking for an addon that offers all-rounded content, including movies, sports, TV shows, cartoons, and anime.
Popular sections on Nemesis AOI's menu include Documentaries,  Movies, TV Shows, Gaming Videos, Anime, WebCams, Live Sports and Kids.
Nemesis AOI has an intuitive user interface that makes it easy to find your favorite content. Don't be alarmed about the adult content section if you share your anime content with kids. The tab is password-protected.
Thanks to its great features and library, it's an excellent addition to the best Kodi addons.
You must generate a web PIN every few hours to use the Nemesis AOI addon.
Repository: Stream Army
Source: http://streamarmy.co.uk/repo
7. Haru
Kodi 20 & Kodi 19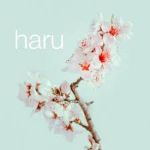 Haru is an anime-exclusive addon that stands out for airing even the latest episodes of your favorite anime. It is a new addon with an excellent interface that's easy to navigate. Also, the developers are constantly improving the addon to provide the best user experience.
This addon is housed in the Pikdum's repository. It scrapes the internet for various anime series, including currently airing episodes. The menu is fluid, with sections like SubsPlease, Torrents, and Experimental.
Other items on the menu include:
The addons category overview includes the following:
SubsPlease Airing
SubsPlease All
SubsPlease History
Torrents Search
Torrents History
Experimental
Settings
Haru is a Debrid-only addon. After installing the addon, remember to reauthorize your Real Debrid account in the Resolve URL settings. Otherwise, it won't work.
Repository: Pikdum
Source: https://pikdum.github.io/repository.pikdum
How to Install Haru Kodi Addon
8. Otaku
Kodi 20 & Kodi 19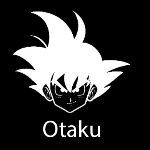 Otaku is a Kaito alternative and a newly released Kodi addon for streaming anime.
Its categories include Top 100 anime, Genres & Tags, All Time Trending, Popular, and Voted This Season. You can also search for your preferred title using the Search section.
The addon is well supported by Kodi 19 Matrix and Kodi 20 Nexus and is hosted in the Hooty Repository.
Repository: 
Source: https://goldenfreddy0703.github.io/repository.hooty/
9. Ani-Mate
Kodi 20 & Kodi 19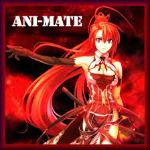 Ani-Mate is a Kodi addon offering a rich kids' video library. The addon pulls popular anime videos from YouTube and other sites. You can find it in the Butter Fingers repository.
It's a lightweight addon with an easy-to-navigate user interface. Popular categories include Kids, Toddlers, Anime, Mixed, Comedy, Heroes, Cartoons, sci-fi, and Movies. You will love the high-quality anime streams on the addon, with zero buffering.
Repository: Butter Fingers repository
Source: http://j1wizard.net/butter
10. ConTV
Kodi 20 & Kodi 19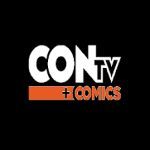 Last but not least is ConTV, a comics-oriented addon from the official Kodi Addon Repository.
You can stream many decent anime videos besides comedy, horror, family, and comics-based TV series on the addon. Primary content categories include Live TV, Movies, TV Shows, Horror, Comedy, Kids, Anime and Martial Arts.
Repository: Kodi Addon Repository
Wait! It looks like you are all set to start watching your favorite content on Kodi. But have you protected your online identity yet? You are under constant surveillance by the Government and ISP. They use your IP address 3.17.249.235 to track you. Streaming free or copyrighted videos may get you into legal trouble.
Thankfully, you can use a VPN to easily protect your privacy and go invisible from your Government and ISP. I use and recommend ExpressVPN with Kodi.
ExpressVPN is the fastest, most secure, and streaming-friendly VPN. It is easy to install and set up on any Kodi device, including FireStick, Smartphones, PCs, and more.
ExpressVPN, offers an unconditional 30-day money-back guarantee. So, if you do not like the service (I don't see why), you can get a full refund within 30 days.
Please remember that we encourage you to use a VPN to maintain your privacy. However, we do not condone breaking copyright laws.
Before you start using Kodi for streaming, here is how you can protect yourself with ExpressVPN:
Step 1: Sign up for ExpressVPN Here
Step 2: Download ExpressVPN on your device by clicking HERE
Step 3: Open the ExpressVPN app on your device. Sign in with your account. Click the connect/power button to connect to the VPN

Great! You have successfully secured yourself with the best Kodi VPN.
Wrapping Up
This post has summed up the 10 best anime addons for Kodi. The addons listed here are free to use and seamlessly work with Kodi 19 Matrix and Kodi 20 Nexus. Let me know your favorite choice among the ten entries in the comments below.
Related: