This is a detailed review of installing VavaView IPTV on FireStick. The steps in this post are ideal for other devices like FireStick 4K Max and Fire TV Cube and Lite, Android TV, Windows, and iOS.
NOTE: FireStickHow.com does not own or operate any IPTV services. Also, we don't verify the security and legality of any service. 
What Is VavaView IPTV?
VavaView IPTV is an over-the-internet streaming service offering access to VOD and live channels at an affordable rate. This IPTV service provides a selection of over 19,000 live channels across all niches, including entertainment, travel, sports, family, reality, news, sports, crime, lifestyle, and more. You can also access a well-balanced on-demand content library for all your movie and TV series needs.
This IPTV service has several outstanding features that you will appreciate. Some of the ones I liked include the favorite manager, which allows you to add all your regular VOD content and channels instead of flipping through the library. VavaView IPTV also supports major external IPTV players and has an Electronic Program Guide (EPG) to guide your daily content selection.
VavaView IPTV offers a seamless and quality streaming experience through its HD and Full HD resolutions. Also, channels load fast without buffering, and the VOD content links are fast and lag-free. Besides the high resolution, VavaView has a catchup function to resume watching content from where you left off, and it is compatible with all major IPTV players.
This IPTV provider offers a 24-hour free trial for users to review the channels and features before paying for a monthly or annual plan. They also have 24/7 customer support available via phone or email.
VavaView also features on our list of best IPTV services.
Attention FireStick Users: Read before you continue
Your government and ISP are probably monitoring your streaming activities using your IP address 2a06:98c0:3600::103 (exposed to all). You may get into serious legal trouble for streaming copyrighted videos on FireStick. 
I strongly recommend getting a trusted VPN for FireStick to hide your IP address and protect your online identity.
I use ExpressVPN on all my devices as it is the most secure, fastest, and easy-to-use VPN. It comes with an unconditional 30-day money-back guarantee, and you get 3 free months with the yearly plan.
Don't miss out on the peace of mind and online security ExpressVPN provides.
Read: How to Install & Set up the best VPN on FireStick.
Is VavaView IPTV Safe?
VavaView IPTV's official website is https://vavaview.com. Regarding safety, FireStickHow.com doesn't have insight into this service's safety because it's a third-party service. Verify this IPTV service's security before setting it up on your device.
Luckily, I didn't see any malware or virus flags after running the VavaView IPTV URL on VirusTotal. Check out the image below.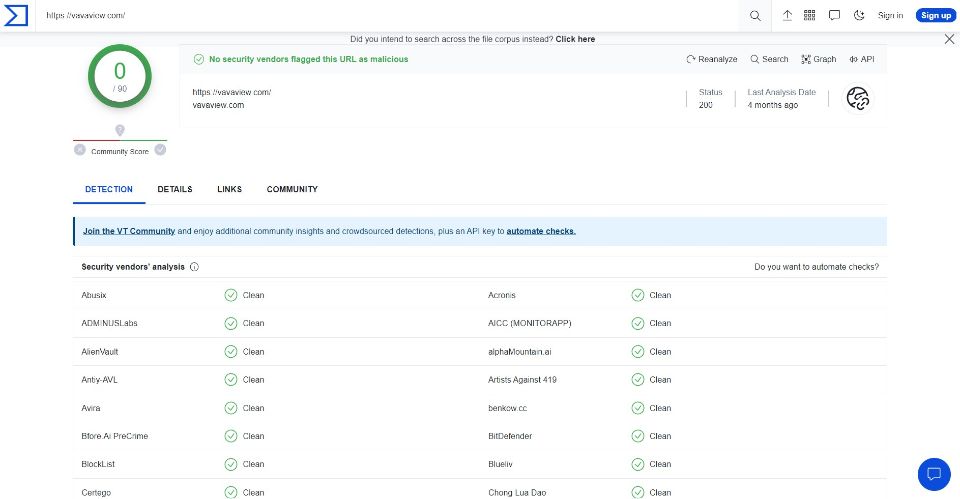 Is VavaView IPTV Legal?
It's difficult for FireStickHow.com to pinpoint the legal status of third-party apps like VavaView. Like safety, you must be careful when installing and using unofficial IPTV services like VavaView. Verify the IPTV's background and streaming sources to ensure they are upstanding.
Another way to protect yourself as a user is to pair your device with a high-quality and reputable VPN service provider like ExpressVPN. This VPN will encrypt your device's history and data so it's unreadable to anyone if it's intercepted. ExpressVPN also changes your IP address to a server location of your choice, so the authorities and your ISP can't access your streaming location details.
VavaView IPTV Plans and Pricing
VavaView IPTV has a variety of subscription plans to suit any user. The first is a 24-hour free trial plan to get acquainted with the service before subscribing to a long-term plan. For this free trial, you'll need to email support with details about your name and type of device. VavaView will consider your request but reserves the right to reject it if you don't meet specific standards.
Besides the free trial, VavaView has monthly, three-month, and bi-annual subscription plans. The monthly plan costs £12 for one standard connection. This plan gives you access to all of VavaView's significant features, including 19,000 live channels, over 65,000 VOD, EPG, Automatic channel updates, sports and international channels, and many more.
The three-month and bi-annual plans cost £30 and £54, respectively. All plans offer access to VavaView features, like a 100% uptime guarantee, 24/7 customer support, HD and Full HD channels, and automatic channel updates.
All plans come with one standard connection. However, you may contact the customer center to add a connection to your plan for an additional fee.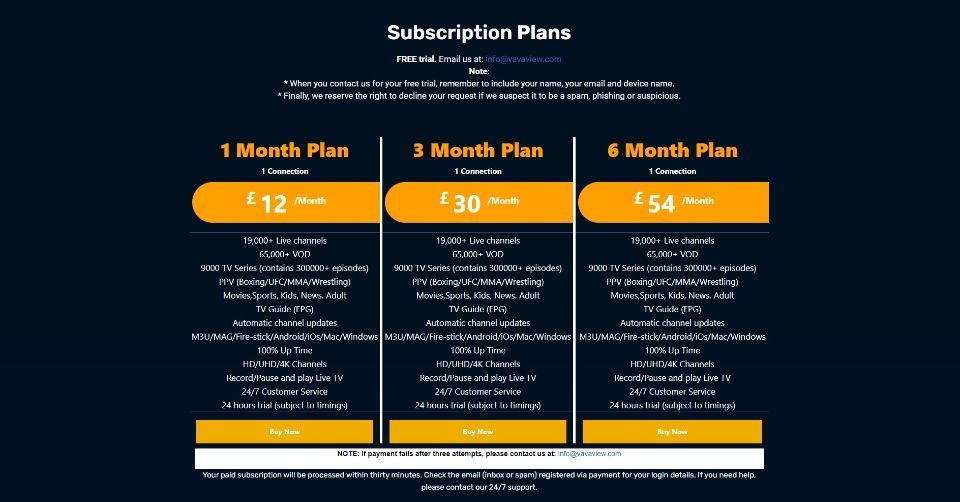 VavaView IPTV Overview
Let's cover some of VavaView IPTV's feature highlights:
It has a massive library of over 19,000 channels and 65,000 VOD.
VavaView IPTV's library features diverse channels across multiple niches, like entertainment, news, and sports.
This IPTV has an excellent selection of adult content.
It has automatic channel updates.
VavaView has a Record, Pause, and Play function for Live TV.
This IPTV service is a favorite feature.
VavaView IPTV's streaming resolution is between HD and Full HD for all content.
It offers a 100% uptime guarantee.
This IPTV is compatible with famous IPTV players.
It comes with an Electronic Program Guide (EPG).
This IPTV offers 24-hour free trials.
It supports various payment platforms, including Credit/Debit cards and PayPal.
Subscribing to VavaView IPTV
Here are the steps to subscribe to VavaView IPTV to start using it on your device:
1. Go to the official VavaView IPTV site and click the Pricing tab at the top or scroll down to the pricing section. Select the plan you want to subscribe to and click Buy Now.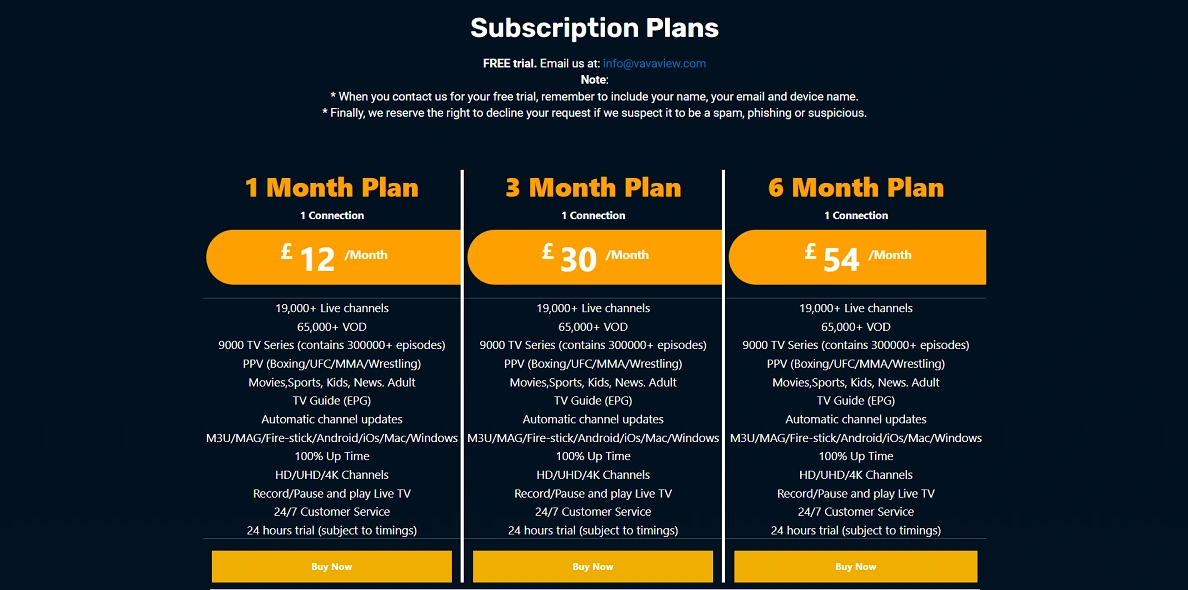 3. Enter your payment details and click Subscribe.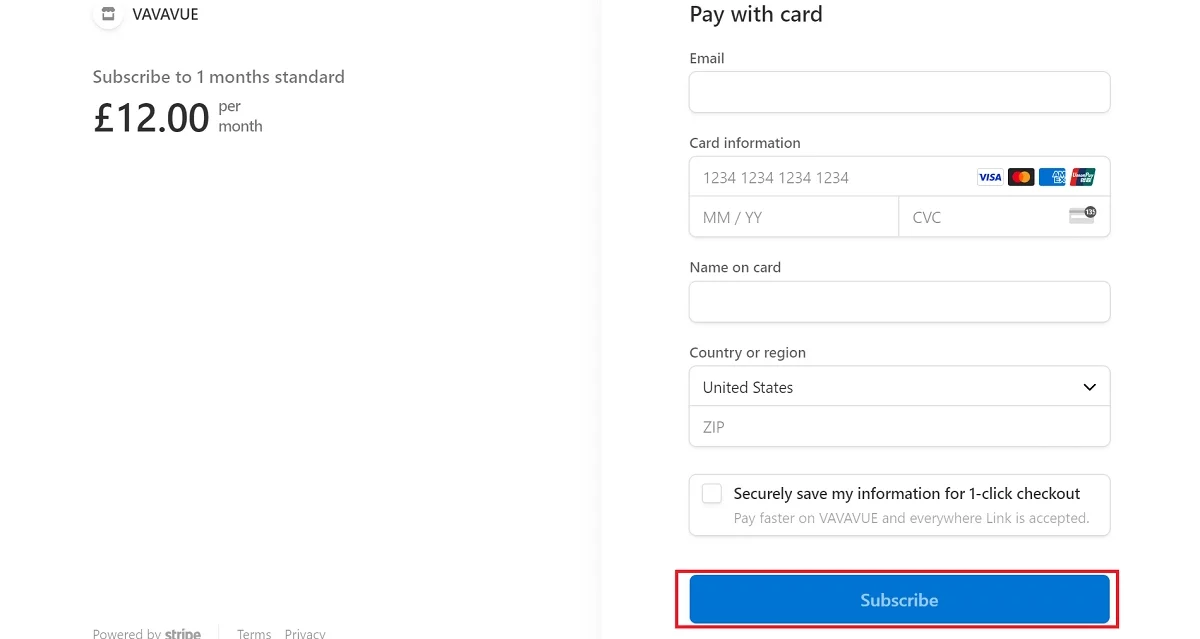 If your card details and email are correct, you will receive the login account details in your email. This shouldn't take any more than a few hours. If you don't receive the account details in good time, verify that you entered the email correctly, then contact customer support through the official support email.
Wait! It looks like you are all set to start watching your favorite content on FireStick. But have you protected your online identity yet? You are under constant surveillance by the Government and ISP. Free streaming of copyrighted videos may get you into legal trouble.
Thankfully, you can easily avoid online monitoring and safeguard your privacy with a trusted VPN on FireStick. A VPN will hide your IP address and online identity by encrypting your internet connection.
Please note that I am not encouraging you to violate any copyright laws. You should always watch the content available in the public domain. I am simply recommending the use of a VPN to maintain your privacy. You have every right to your privacy, which is constantly being breached these days.
I personally use ExpressVPN and have found it to be the fastest and most secure FireStick VPN. It is also the most streaming-friendly VPN I have ever used. Therefore, I highly recommend getting ExpressVPN for FireStick.
Here is how you can quickly get the ExpressVPN app on FireStick:
Step 1: Click HERE to subscribe to ExpressVPN and enjoy a 49% discount with 3 months of extended service. You are also eligible for a 30-day, full money-return guarantee.
Step 2: Download and install ExpressVPN on FireStick
Choose the Find > Search option on the FireStick home screen on the menu bar.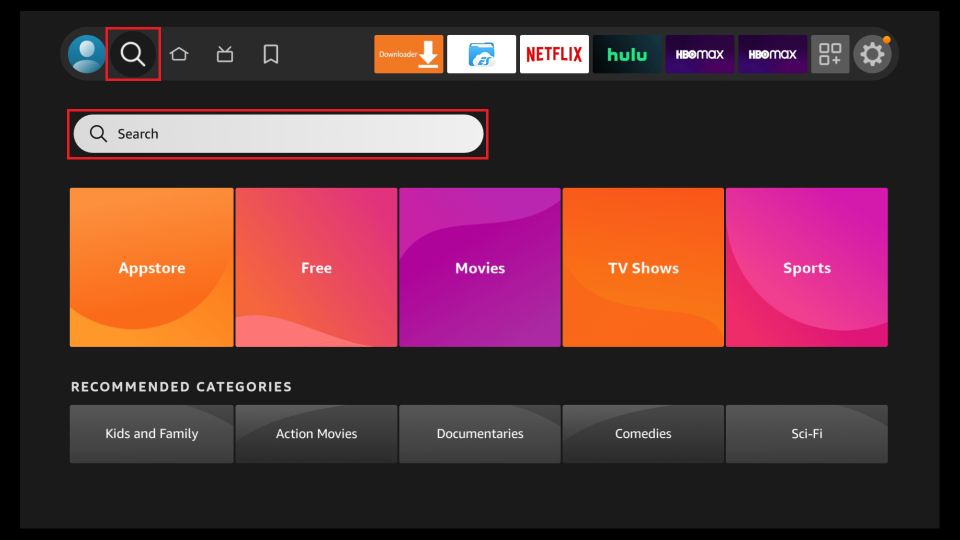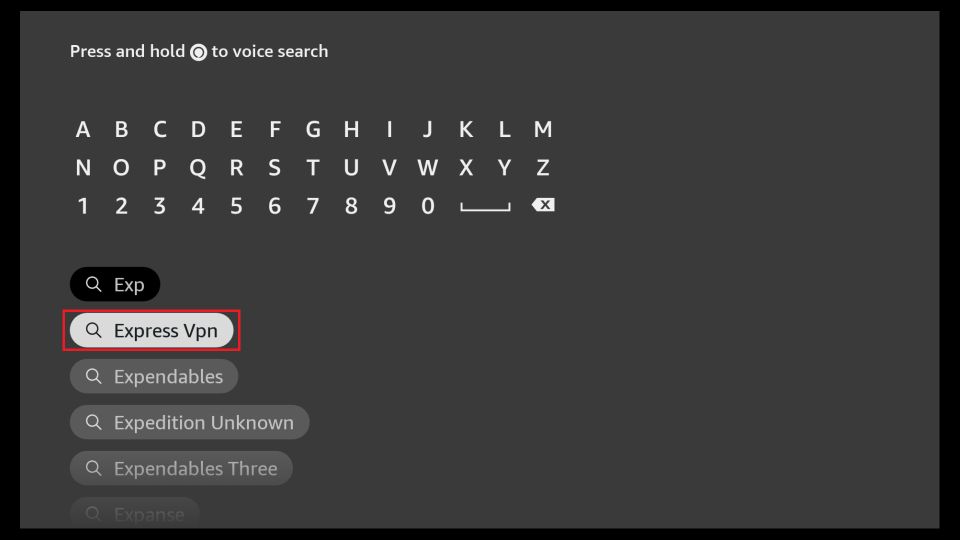 Click the ExpressVPN icon on the following window.

Click Download or Get on the next window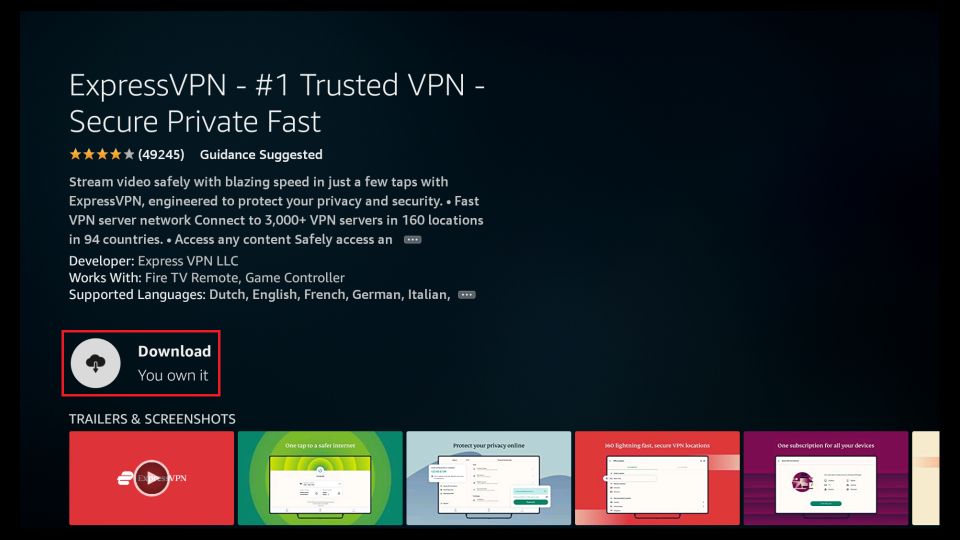 Step 3: Open ExpressVPN once you have downloaded it. Sign in with your account.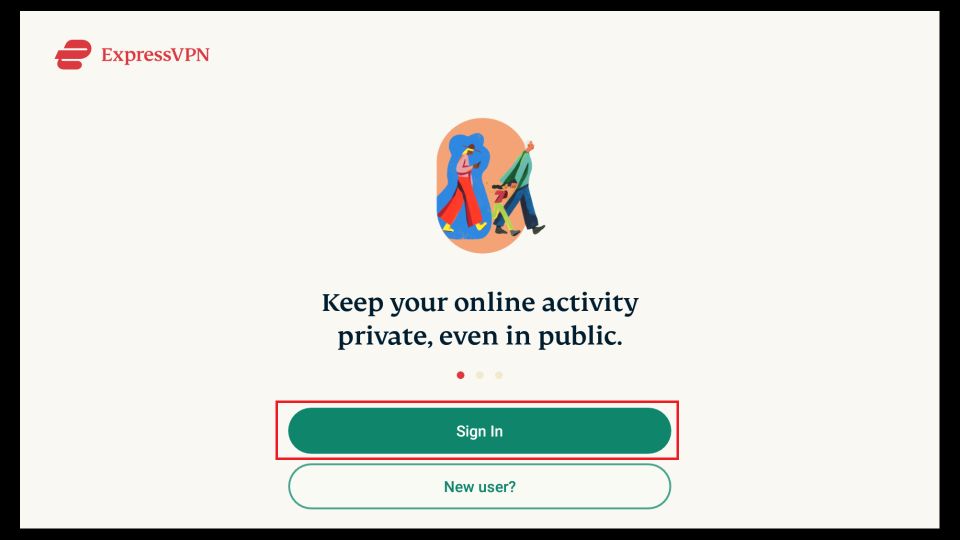 Step 4: Choose a server and click the Connect/Power button

Put your mind at ease now! You have successfully secured your streaming activities with ExpressVPN.
How to Use VavaView IPTV With Smarters Pro
As established in the legal and safety section, VavaView IPTV is a third-party streaming service not hosted on licensed app stores. Consequently, you'll need an IPTV player like Smarters Pro to set up and use this IPTV on the FireStick. Besides the Smarters Pro IPTV player, VavaView also works well with others like TiviMate. In the section below, we'll review the exact steps to set up VavaView IPTV on a FireStick. Before setting up the IPTV service, check out this guide on downloading and installing IPTV Smarters Pro on FireStick.
If you've been looking for an all-in-one IPTV service and think you'll use the VavaView IPTV app regularly, I recommend shifting the app to your home screen or creating a shortcut. This will help you find and launch the app quicker when you wish to use it. Review this comprehensive guide on creating an app shortcut on FireStick. After downloading and installing IPTV Smarters Pro, follow these instructions to set up VavaView IPTV:
1. Go to your Fire TV home page and click Apps.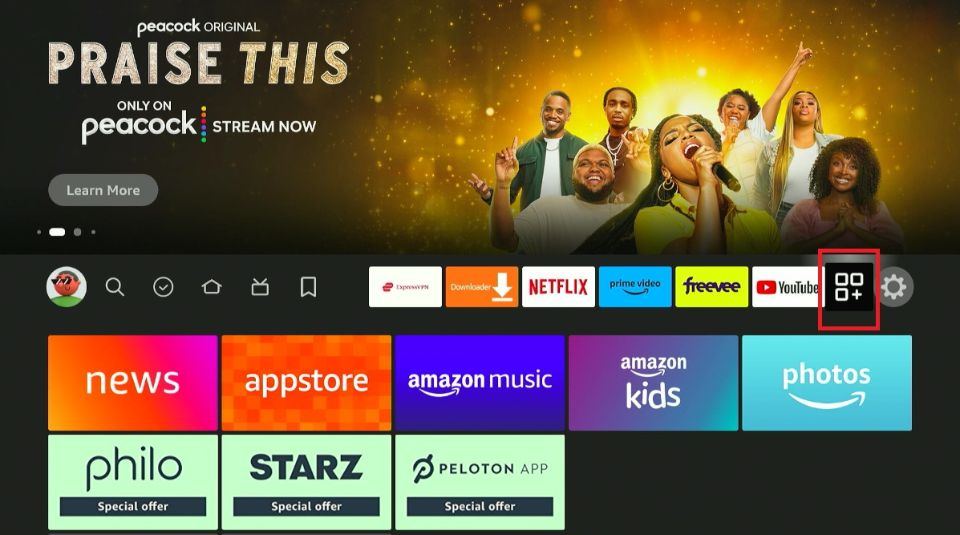 2. Click IPTV Smarters Pro from the list of apps.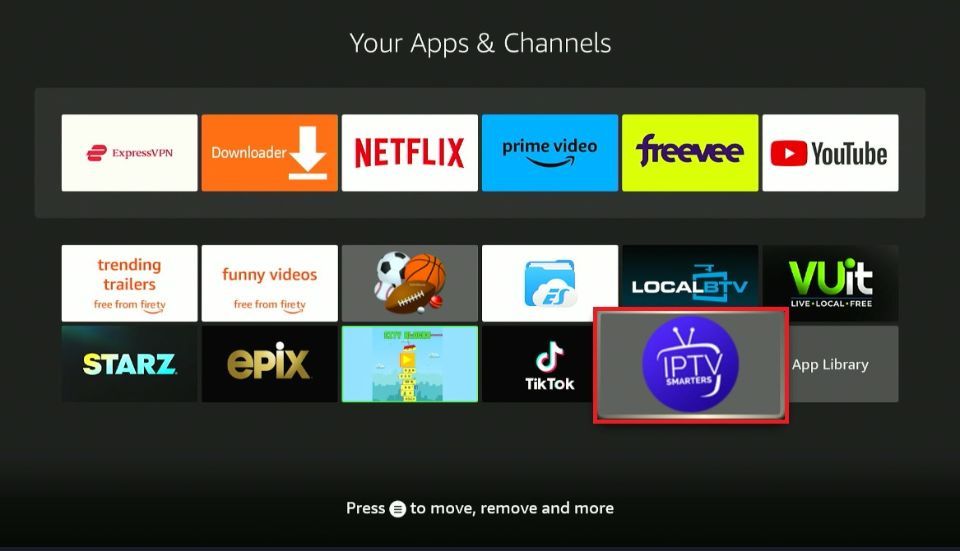 3. Click Login With Xtream Codes API.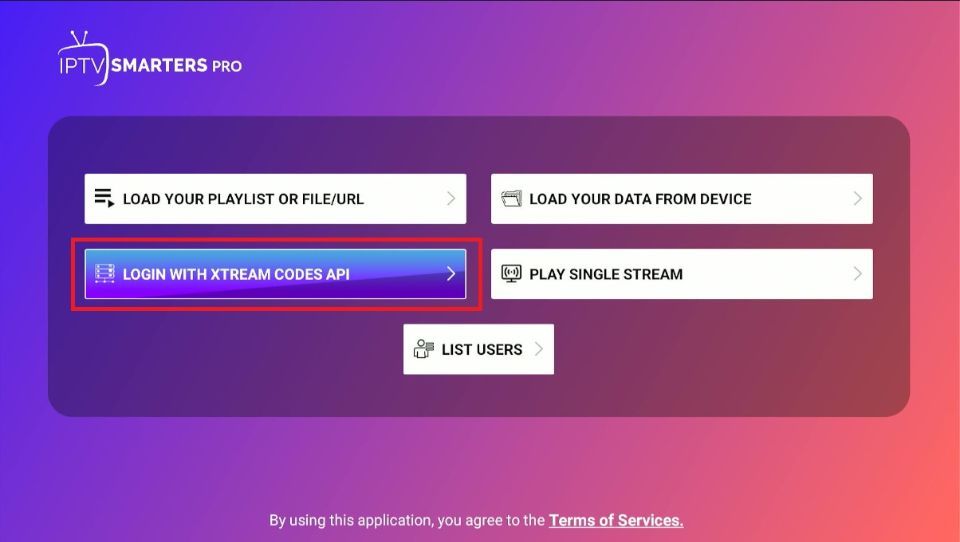 4. Click Add User.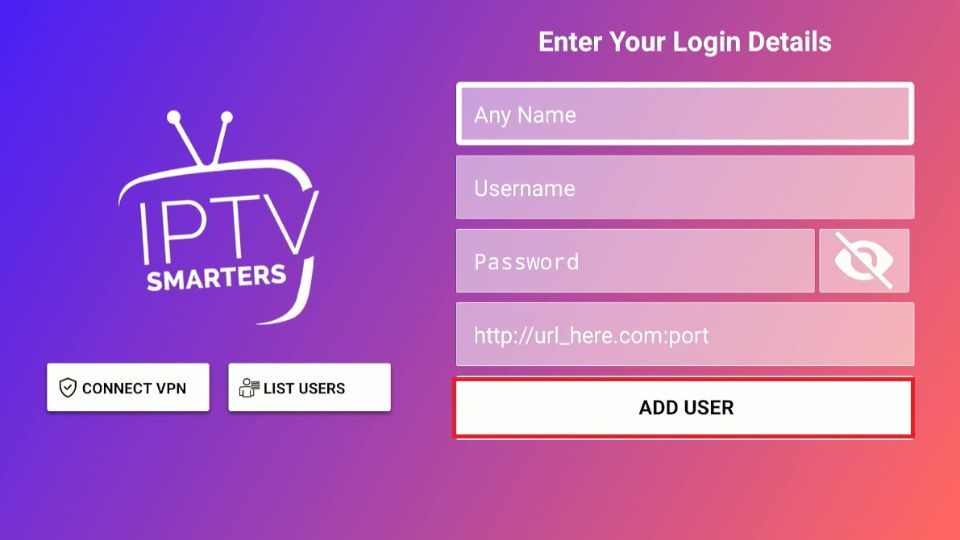 You'll notice the seamless and stylish VavaView IPTV service's layout. Content and channels are well-arranged in categories to make navigation easy. You'll also see the search button. Use it to directly find channels, movies, and TV series titles instead of browsing the extensive library.
Other features you'll appreciate include the quick and buffer-free streaming links for VOD. The channels also load fast; all the content is in Full HD or HD. VavaView IPTV's channel selection is diverse and features content genres like entertainment, international and local news, sports, food, and travel.
How To Set Up VavaView IPTV on Android TV
As noted earlier, VavaView IPTV has no standalone app and requires an IPTV player to stream. IPTV Smarters Pro isn't available on Google App Store. Consequently, you'll have to use the Downloader app to sideload it to your Android TV. First, enable the installation of unknown apps on your TV using the steps below:
Part 1: Prepare Android TV to Download IPTV Smarters Pro
Go to Settings on your TV.
Click Device Preferences.
Click Security & Restrictions.
Slide the toggle next to Unknown sources.
Click Home on your Android TV remote.
Click Settings.
Click Apps.
Click on Google Play Store from the list to open.
Search for the Downloader app.
Click on it from the search results.
Click Install.
Wait for the download and installation to complete.
Part 2: Install IPTV Smarters Pro on Android TV
After installing the Downloader app on your TV, the next step is to install IPTV Smarters Pro. Use the instructions below:
Go to Apps on your TV.
Click the Downloader app.
Click the Search bar.
Enter this URL: https://www.firestickhow.com/smarters and click Go.
Wait for the IPTV Smarters Pro download and installation to complete.
Click Install.
Click Done.
Click Delete on the popup status window to delete the downloaded file.
Click Delete again to confirm.
Wrapping Up
VavaView is an excellent IPTV service that will serve all your entertainment needs. This feature-rich IPTV service offers over 19,000 live channels and 65,000 on-demand content. It has a pause and play function for live TV, allowing you to continue streaming from where you stopped. It also has a favorites manager, an EPG, and a 100% uptime guarantee.
Fortunately, it only takes a few relatively easy moves to set up VavaView on FireStick. If you already have VavaView installed on your device, I'd love to hear about your experience in the comments below.
Related: