This post explains how to install and Play Tetris on FireStick. The steps covered here work for various Fire TV devices like FireStick 4K, FireStick 4K Max, Fire TV Lite, Fire TV Cube, FireStick 3rd Generation, and TV sets with in-built Fire OS.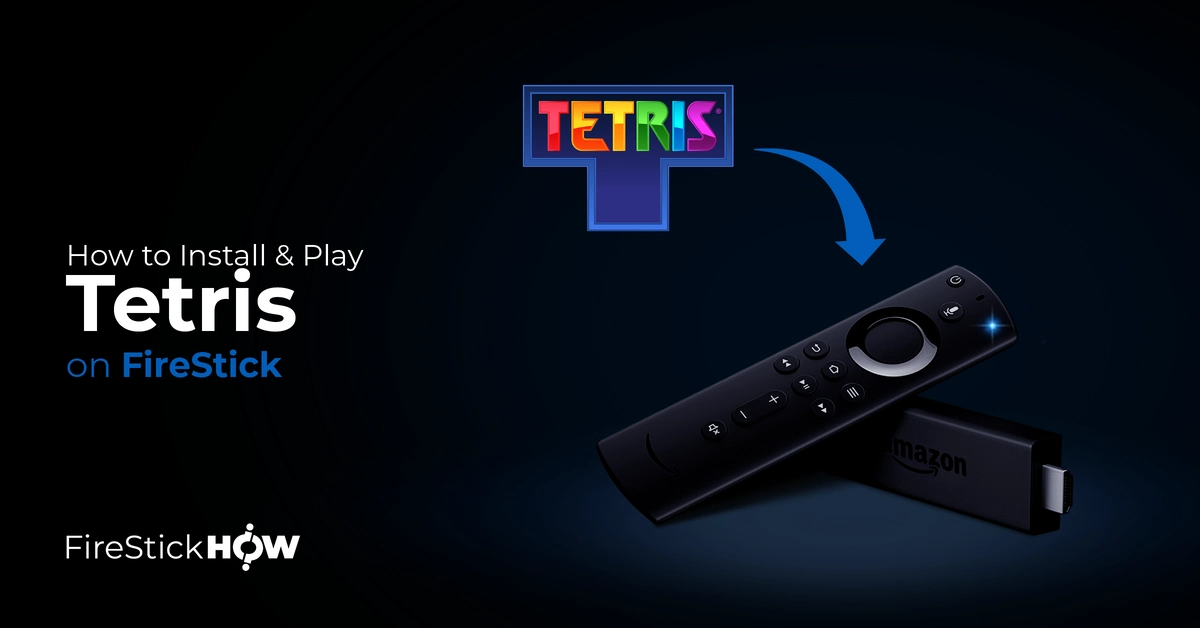 What Is Tetris?
Tetris is a classic block puzzle game introduced in the 80s. If you are an online gaming fan and want to enjoy a puzzle game from the comfort of your couch, try installing Tetris on your FireStick. Tetris on FireStick resembles the older physical game. The only difference is using the FireStick remote to control it.
Playing Tetris on FireStick is straightforward. You need to control the game pieces so they fall into a selected location. You can change the puzzles' orientation and size until they reach the bottom of the board. The game involves aligning these puzzle pieces horizontally in the correct order within a specific period. The more you advance, the faster the puzzles fall.
Tetris is an enjoyable game that's easy to control and learn. It has different levels, so you don't have to worry about completing the game. You can play Tetris alone or through multiplayer challenges making it ideal for fun family times. It's also available on Amazon App Store for free.
In addition to Tetris, you can explore other games for FireStick.
Attention FireStick Users: Read before you continue
Your government and ISP are probably monitoring your streaming activities using your IP address 3.17.249.235 (exposed to all). You may get into serious legal trouble for streaming copyrighted videos on FireStick. 
I strongly recommend getting a trusted VPN for FireStick to hide your IP address and protect your online identity.
I use ExpressVPN on all my devices as it is the most secure, fastest, and easy-to-use VPN. It comes with an unconditional 30-day money-back guarantee, and you get 3 free months with the yearly plan.
Don't miss out on the peace of mind and online security ExpressVPN provides.
Read: How to Install & Set up the best VPN on FireStick.
Features of the Tetris App
Let's go over some of the highlights of the Tetris app.
Easy to understand and play.
Has various levels, so you don't have to worry about completing the game.
Ideal for solo or multiplayer challenges.
Tetris doesn't have a score restriction.
It is immersive and entertaining.
Light-weight app.
How to Install Tetris on FireStick
Tetris is an official legal app for direct download on Amazon App Store. Follow the steps below to install this app on FireStick.
1. Click Find on your FireStick home screen.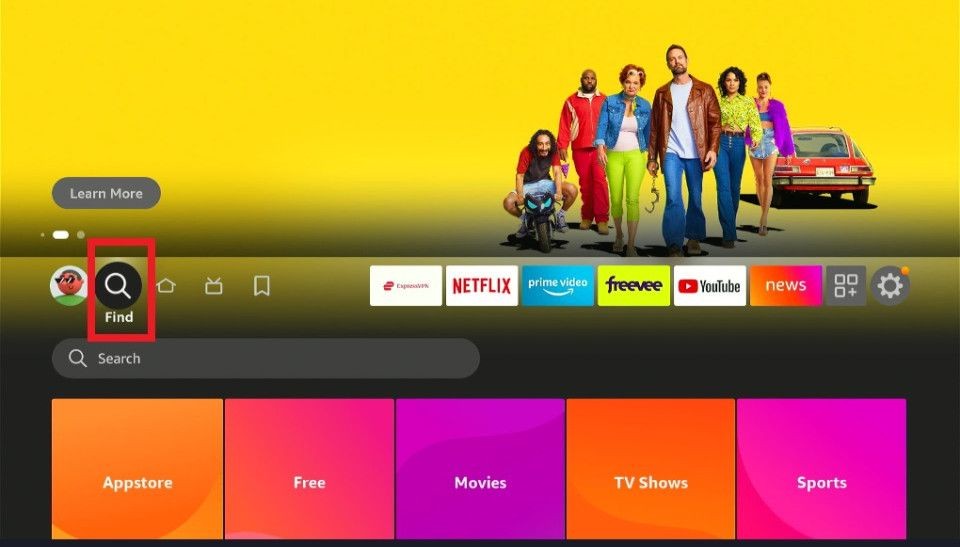 2. Click Search.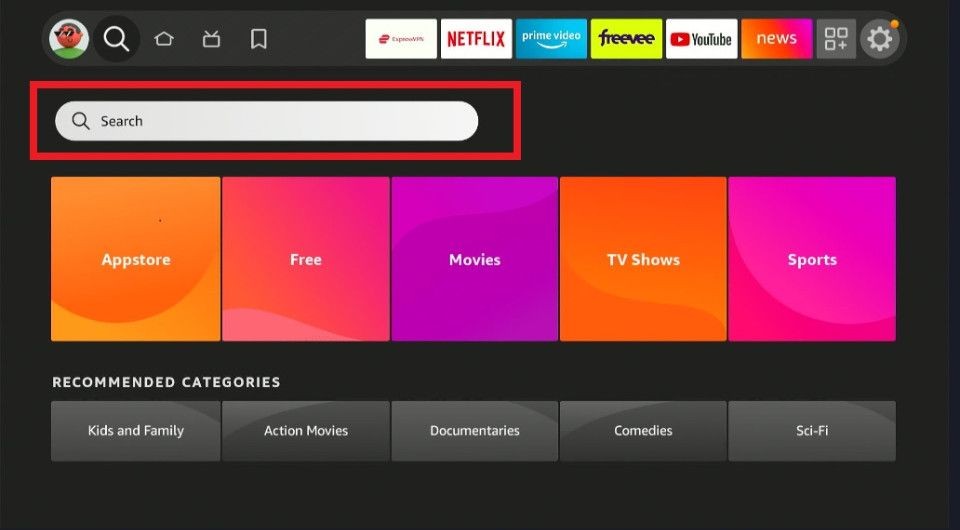 3. Type Tetris on the Search bar, then click Tetris from the search results.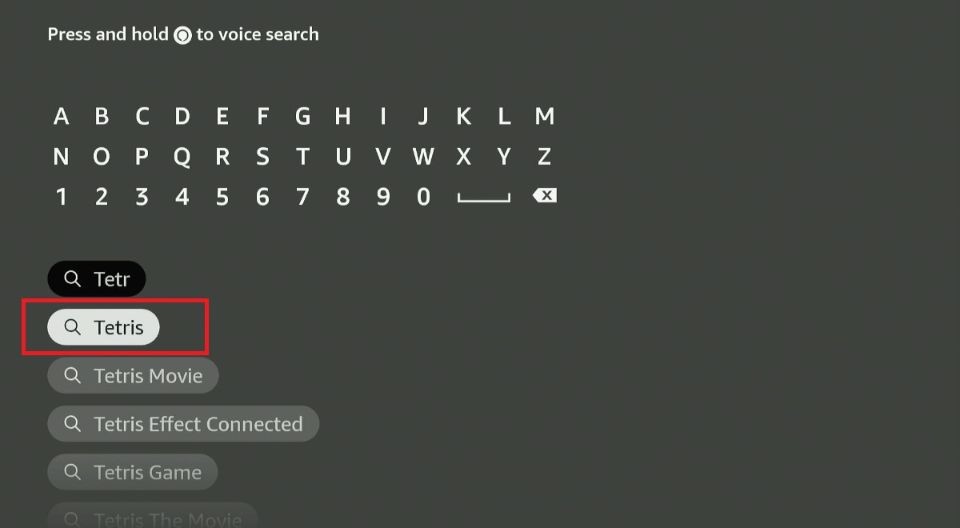 4. Click on the Tetris tile.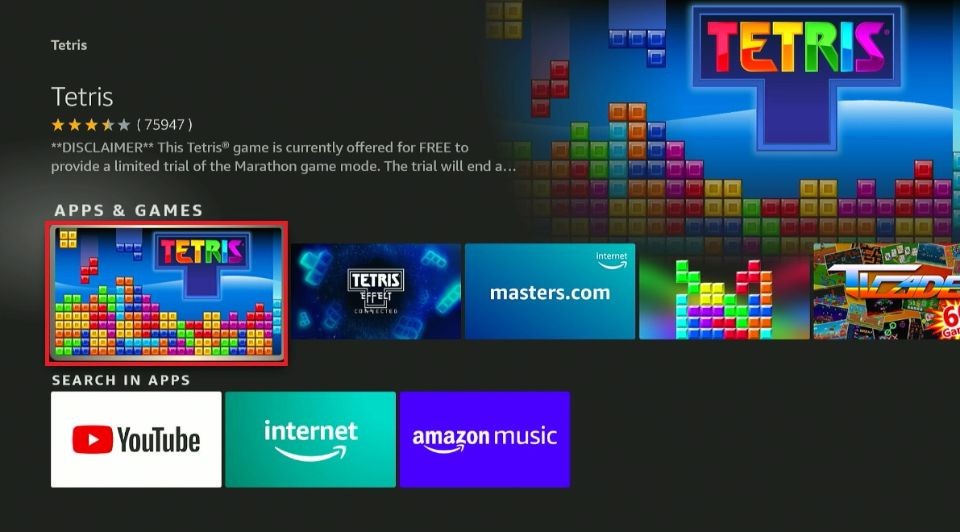 5. Click Download or Get depending on the on-screen option.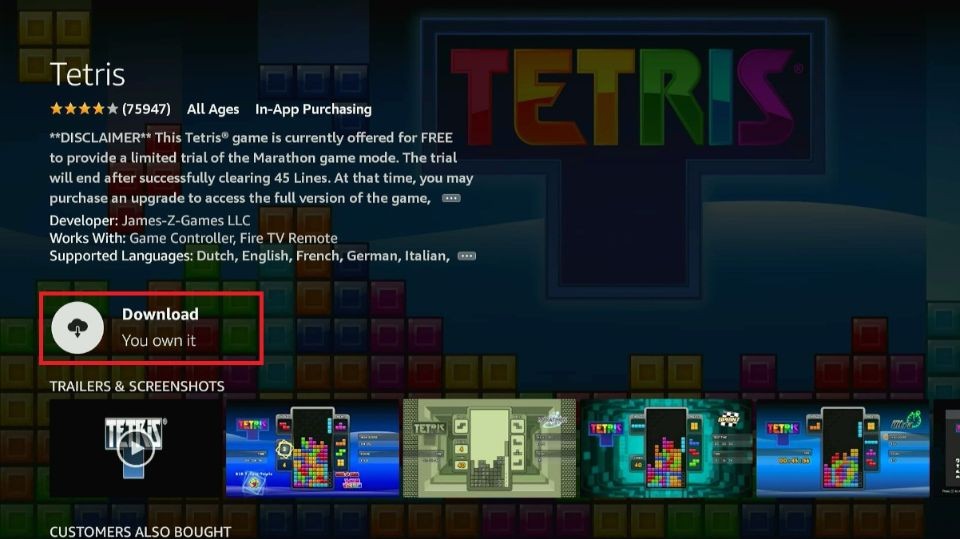 6. Wait for the Tetris app download and installation to complete.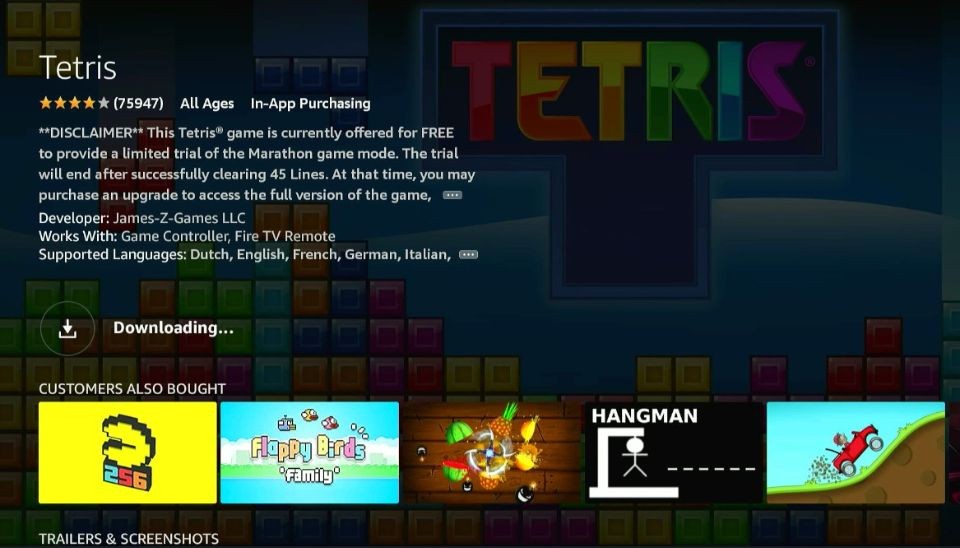 7. Click Open or hold down the remote's menu button to open.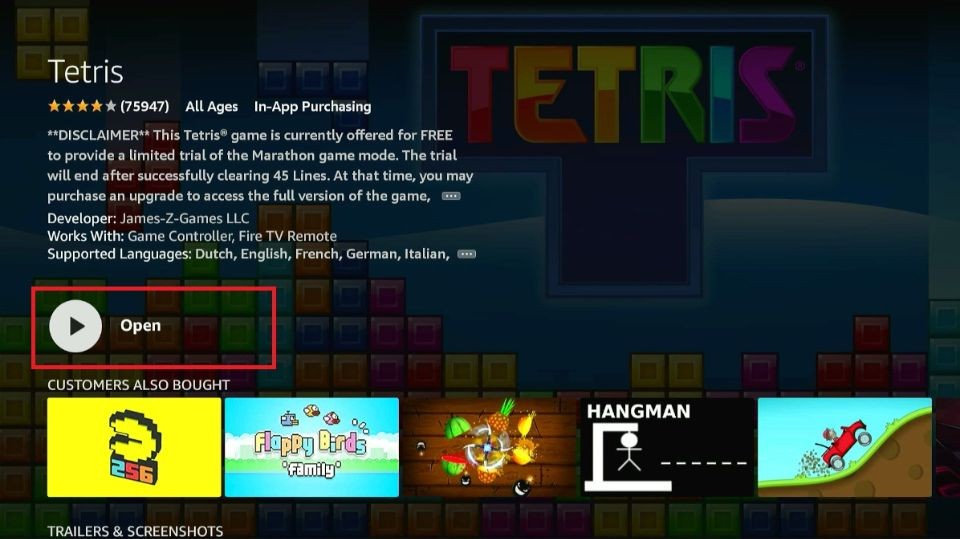 This is how you install Tetris on FireStick.
Wait! It looks like you are all set to start watching your favorite content on FireStick. But have you protected your online identity yet? You are under constant surveillance by the Government and ISP. Free streaming of copyrighted videos may get you into legal trouble.
Thankfully, you can easily avoid online monitoring and safeguard your privacy with a trusted VPN on FireStick. A VPN will hide your IP address and online identity by encrypting your internet connection.
Please note that I am not encouraging you to violate any copyright laws. You should always watch the content available in the public domain. I am simply recommending the use of a VPN to maintain your privacy. You have every right to your privacy, which is constantly being breached these days.
I personally use ExpressVPN and have found it to be the fastest and most secure FireStick VPN. It is also the most streaming-friendly VPN I have ever used. Therefore, I highly recommend getting ExpressVPN for FireStick.
Here is how you can quickly get the ExpressVPN app on FireStick:
Step 1: Click HERE to subscribe to ExpressVPN and enjoy a 49% discount with 3 months of extended service. You are also eligible for a 30-day, full money-return guarantee.
Step 2: Download and install ExpressVPN on FireStick
Choose the Find > Search option on the FireStick home screen on the menu bar.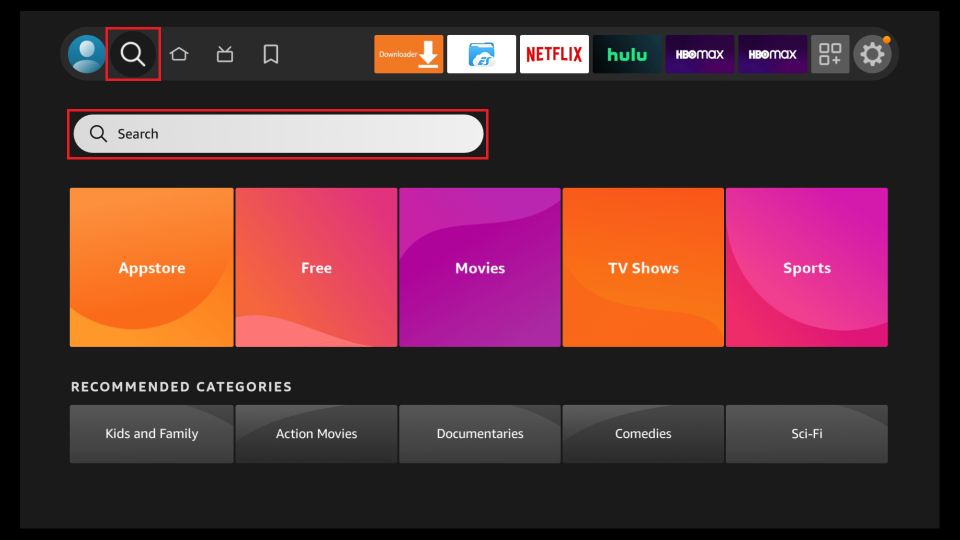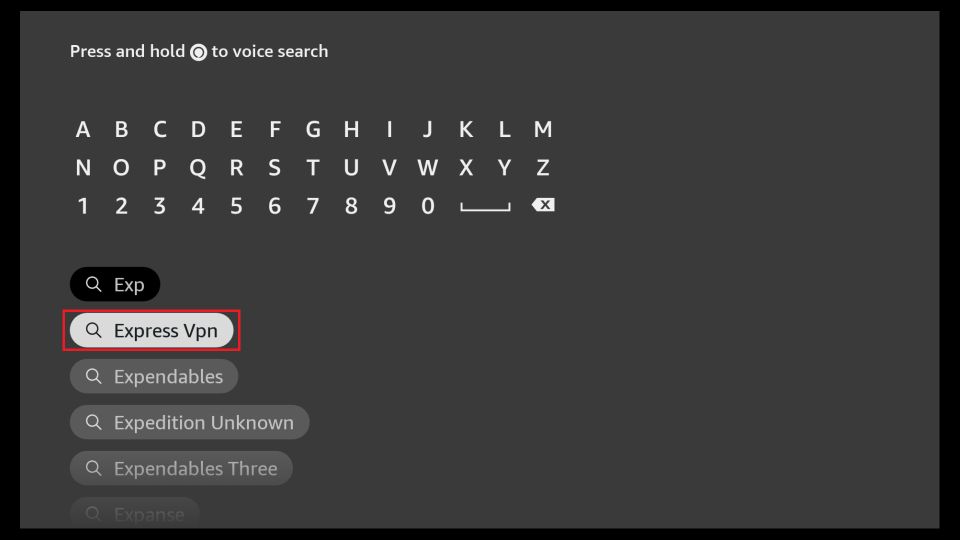 Click the ExpressVPN icon on the following window.

Click Download or Get on the next window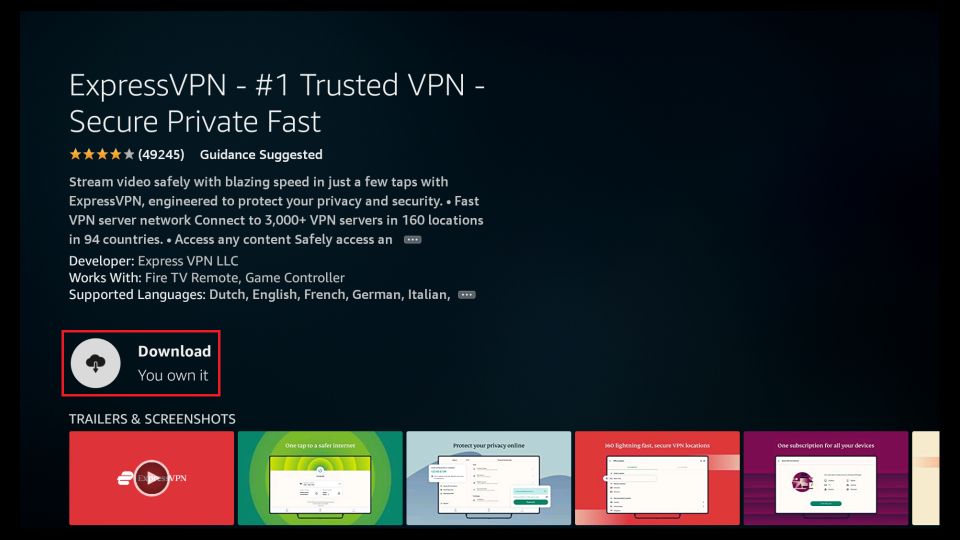 Step 3: Open ExpressVPN once you have downloaded it. Sign in with your account.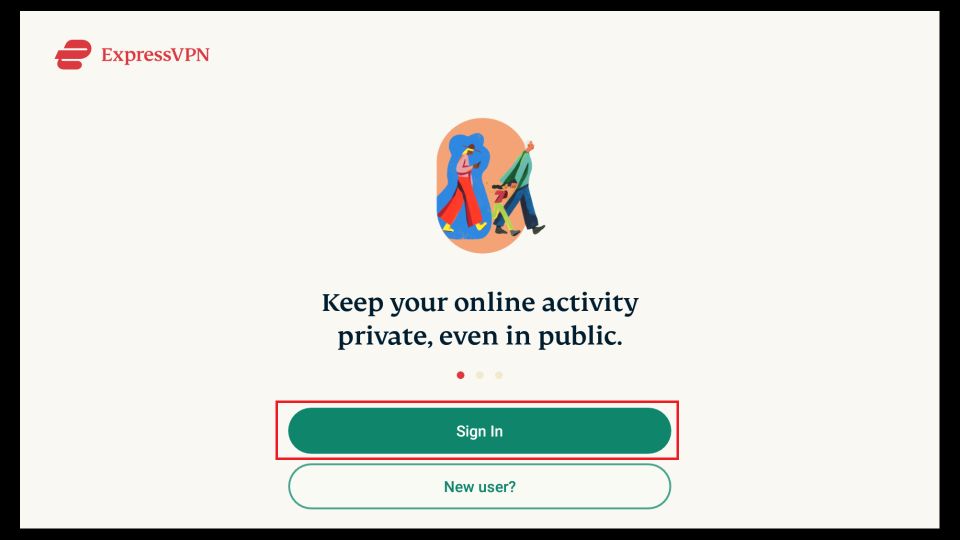 Step 4: Choose a server and click the Connect/Power button

Put your mind at ease now! You have successfully secured your streaming activities with ExpressVPN.
How to Use Tetris on FireStick
Before using Tetris on FireStick, shifting the app to your home screen or creating an app shortcut is best. A shortcut is an excellent way to find the app conveniently whenever you want to play. Here's a comprehensive guide on creating a shortcut on your device's home screen.
Opening Tetris redirects to a menu on the right-side panel of your screen. The menu has various navigation tabs. These include Game Modes, Options, Achievements, Leaderboards, Tutorials & Help, More Games, and Upgrade. For example, the Game Modes section has different options, including Play Trial, Time Challenge, and 40 Line Race.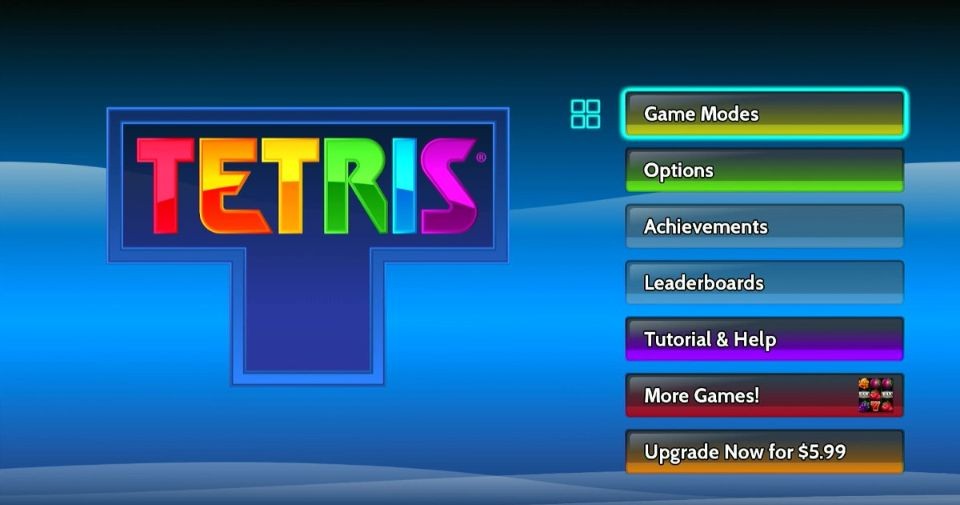 For Play Trial mode, you'll need to complete a certain number of levels to win a game. This mode is ideal for beginners.
The next game mode, Time Challenge, tests to see how many points you can score within a specific time frame, usually 2 to 5 minutes. The last mode is the 40-Line Race, which challenges you to clear 40 lines as quickly as possible.
After reviewing the game modes, click on the tab at the bottom of the menu to revert to the home screen.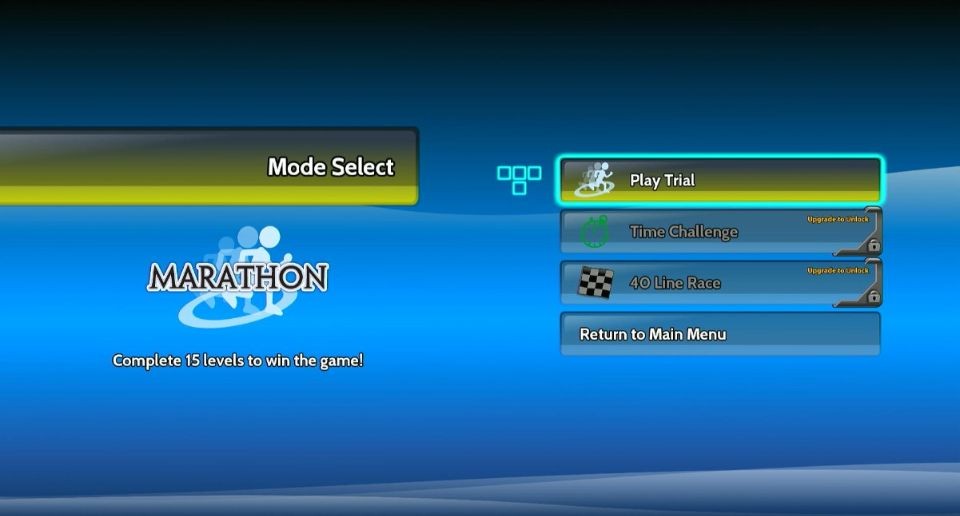 The next tab on the Tetris main menu is options. This section lets you set up default gaming settings like the ghost piece, background music, sound effects, TV remote hand drop, and skin.
Click on any tab in this section, then click okay on the FireStick remote to enable or disable the effect.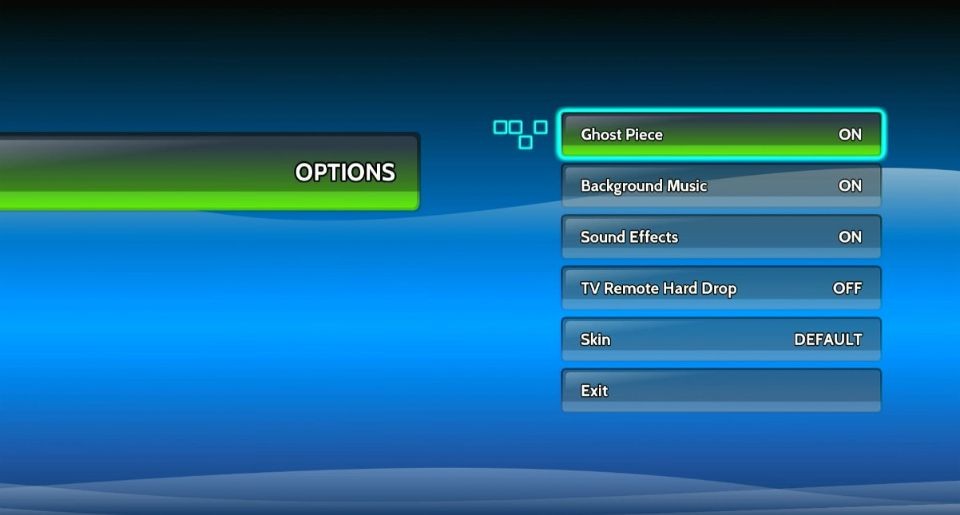 Next on the main menu is Achievements. This is the tab you click on to view your scores. It classifies points into three categories: All, Earned, and Unearned.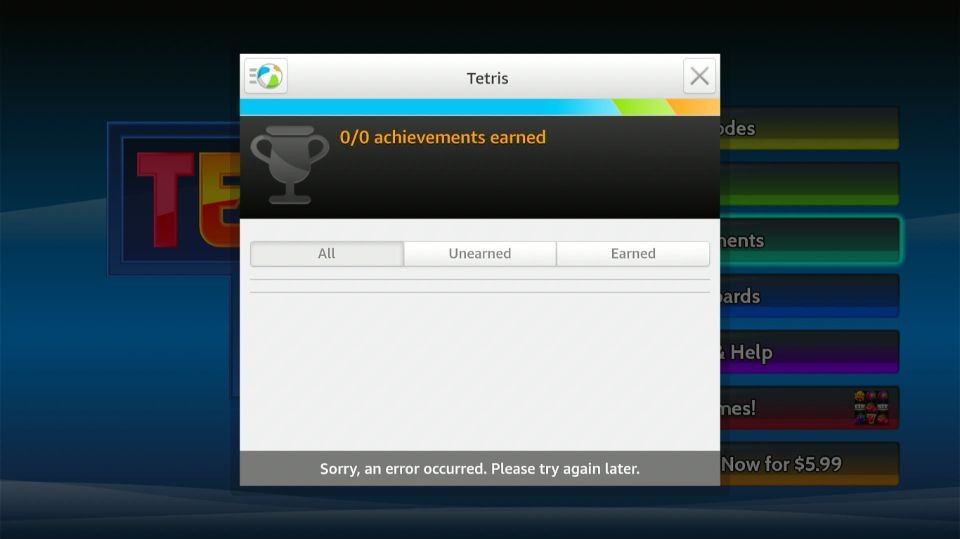 After Achievements is the Leaderboards tab. Click on it to see how you compare to other players.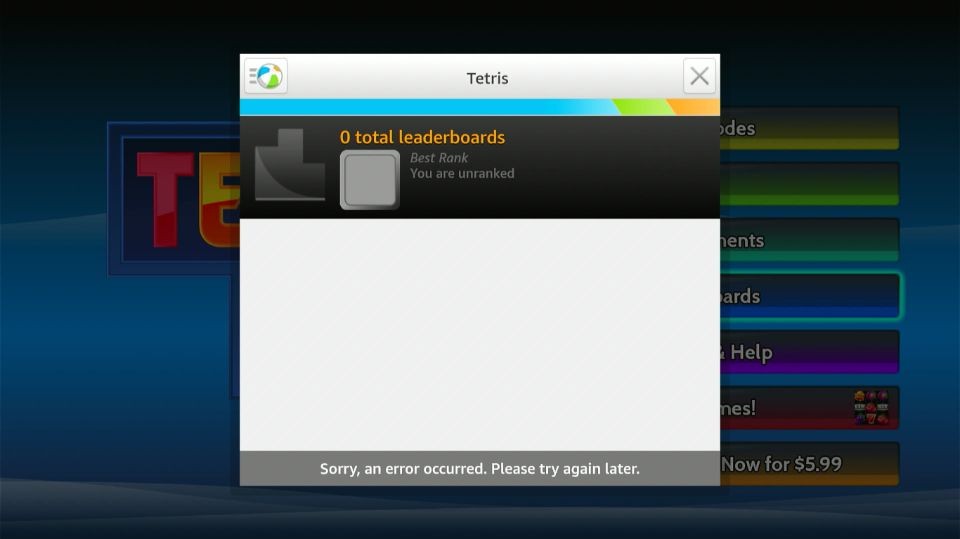 Following Leaderboards on the menu is How to Play. This section provides all the information you need to play Tetris on FireStick. In addition, this section covers movement basics, queueing, scoring, the ghost piece, and much more.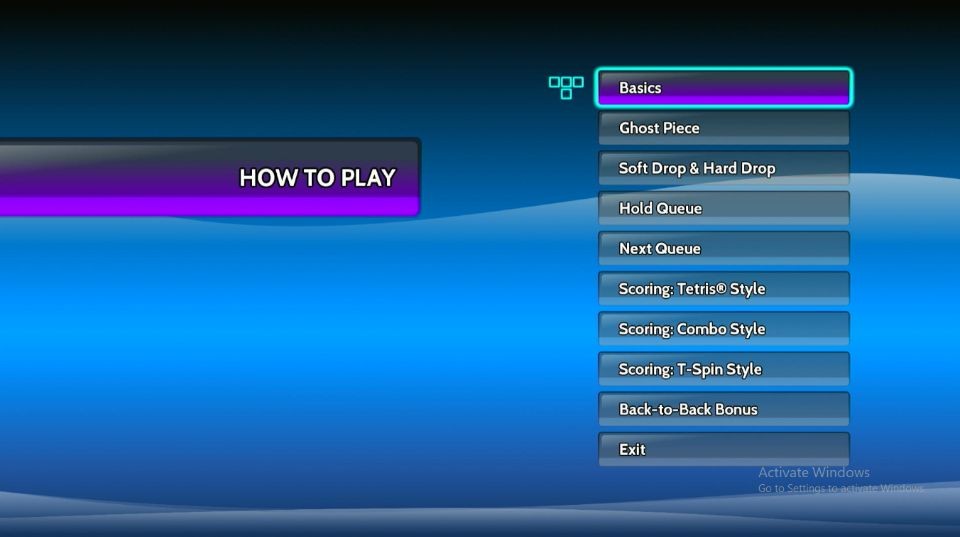 Click the Basic Control tab under this window to see what FireStick remote keys to use for the game. It also displays navigation through a gaming console, in case you prefer it over a FireStick remote.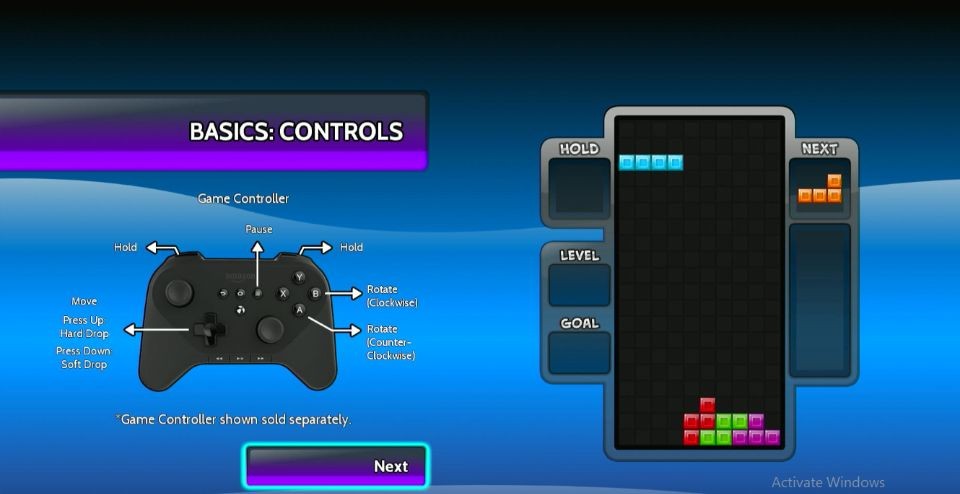 The next tab is More Games. Click on this tab to explore other games you can download and play on FireStick.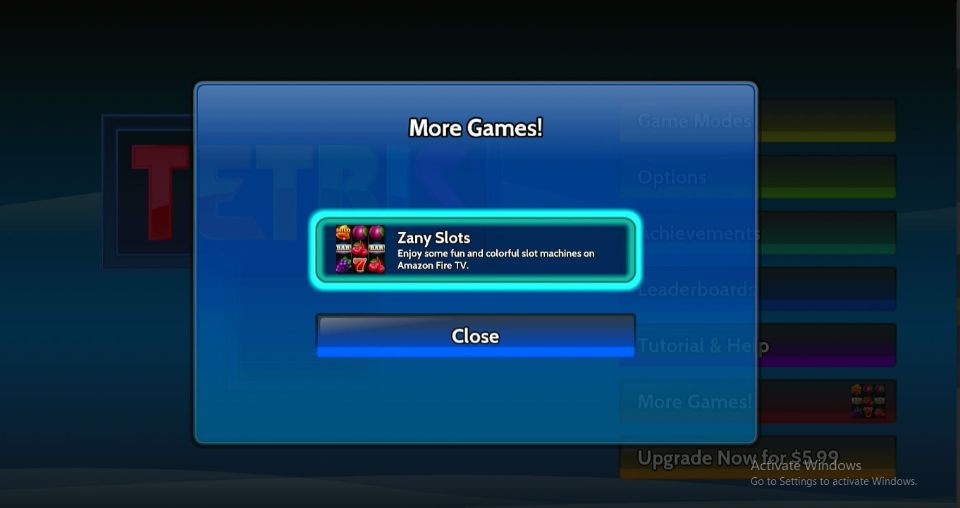 The final main menu tab is Upgrade. Click on this tab to upgrade to the full Tetris version for $5.99. The full Tetris version has additional incentives like Endurance for 15 levels, 40-line races, and time challenges.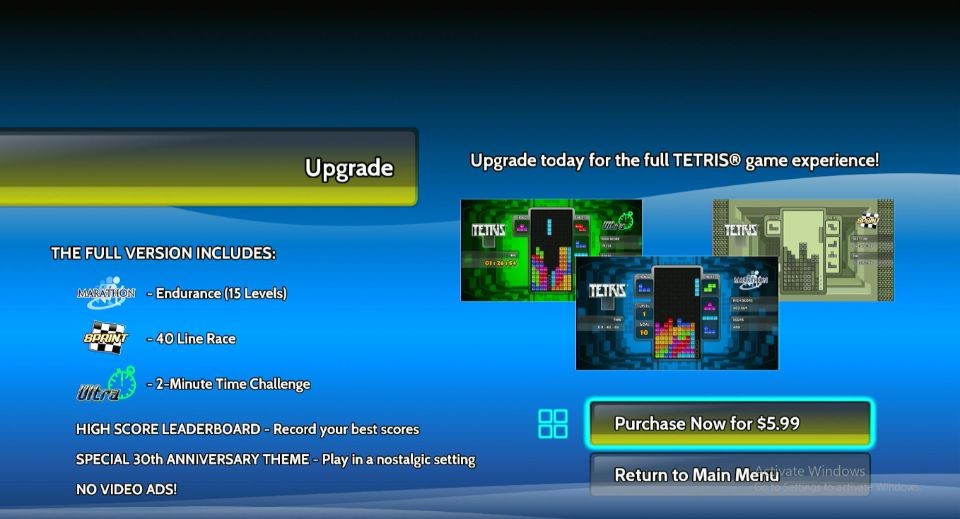 To start playing Tetris on FireStick, click Gaming mode on the menu. After, select a mode and wait for the start timer to lapse.
When the game begins, you'll notice the board resembles the physical Tetris player. You'll also see a timer on the left side of the board and the score on the right. If you're a beginner, the board will guide you on where the puzzle blocks can fit. Use the FireStick remote to guide the puzzles where you want to place them.
Remember, the more lines you clear within a specific time, the more points you score. Use the bottom navigation key on your remote to make the puzzles fall faster.
The game also displays the goal and the high score so that you can beat the previous score in every game. As you browse this app, you'll see it's a fun and interactive game ideal for solo play and family time. Tetris doesn't have score restrictions meaning you can go as high as possible.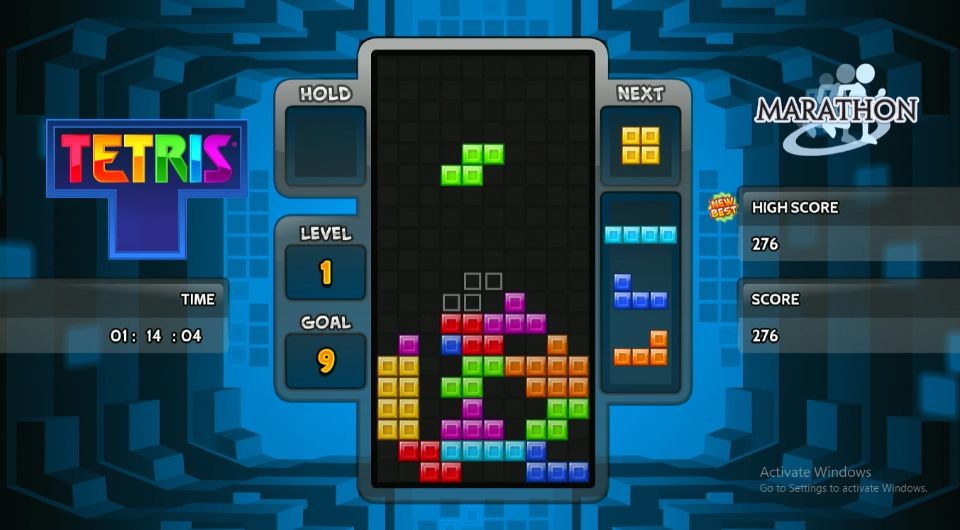 This game is compatible with the FireStick remote but works with a gaming controller. Even though the free Tetris version is ad-supported, I didn't encounter any ads during my app review. It's essential to note the free version only supports the first Gaming Trial mode. You'll need to upgrade to the paid version to try other modes.
Wrapping Up
Tetris is a fun, immersive game you can play on FireStick alone or with family and friends. It's easy to play and has a detailed section with instructions on scoring, navigation, and gaming defaults. Tetris doesn't have a score limitation meaning you can achieve as many levels as you wish. It also has an achievements and leaderboard section to help you see how you are performing and compare your points to other plays.
It's easy to install and play Tetris on FireStick. Please share your opinion on the app in the comments below.
Related: