In this post, I will show you how to install the Slamious Build on Kodi. Whether you are using FireStick, Mobile, or a Computer, this build is compatible with all.
Slamious build for Kodi comes from the repository of One Nation Portal. This source was already in our list of best Kodi builds. However, after I used Slamious Kodi build, I decided it must be highlighted separately because One Nation Portal has lots of builds and I didn't want you to miss his one.
The user-oriented design of this build, top-quality preinstalled addons, and smooth performance across the entire range of Kodi devices make Slamious one of our favorite Kodi builds. The build gets regular updates and the servers are properly maintained giving it the stability all of us are looking for. In my opinion, this build is a must-try!
Attention KODI Users: Read before you continue
Government and ISPs endlessly monitor your online activities using your IP address 3.17.249.235 (exposed to everyone). Kodi is an excellent platform for streaming movies, TV shows, and sports, but streaming copyrighted content can get you into legal trouble. 
You should use a reliable Kodi VPN and protect your streaming activities and privacy. A VPN will hide your IP address and bypass government surveillance and geo-restrictions.
I trust and use ExpressVPN, the fastest and most secure Kodi VPN. It's easy to install on any Kodi device, including Amazon FireStick, PCs, and Smartphones. In addition, it offers a 30-day money-back guarantee, and 3 free months with the annual plan.
Read: How to Install & Use the best VPN for Kodi.
How to install Slamious Build on Kodi
Here are the complete set of steps to install Slamious Kodi build:
1- Access the Kodi Settings from the home screen by clicking the gear icon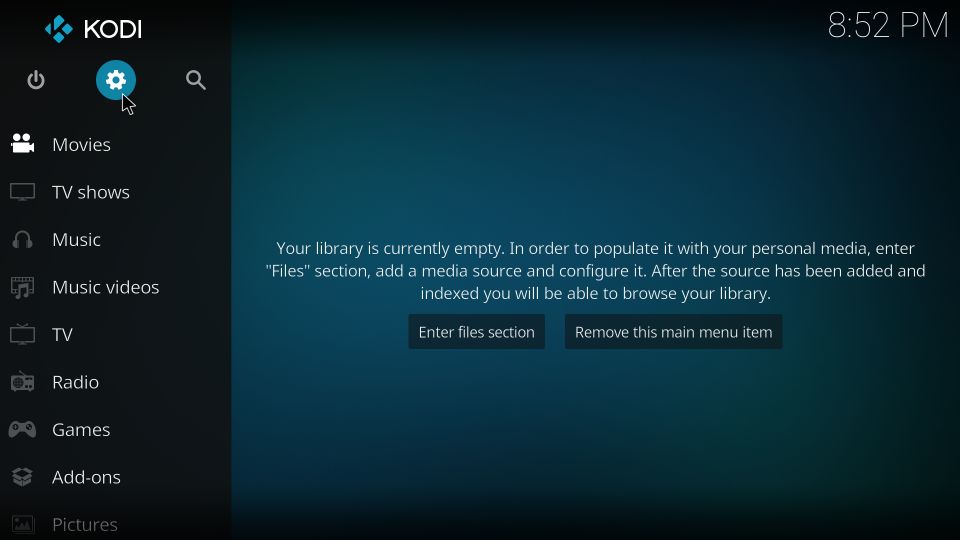 2- Now go ahead and open the option System on the window that follows next
If you still use Kodi Krypton, look for System Settings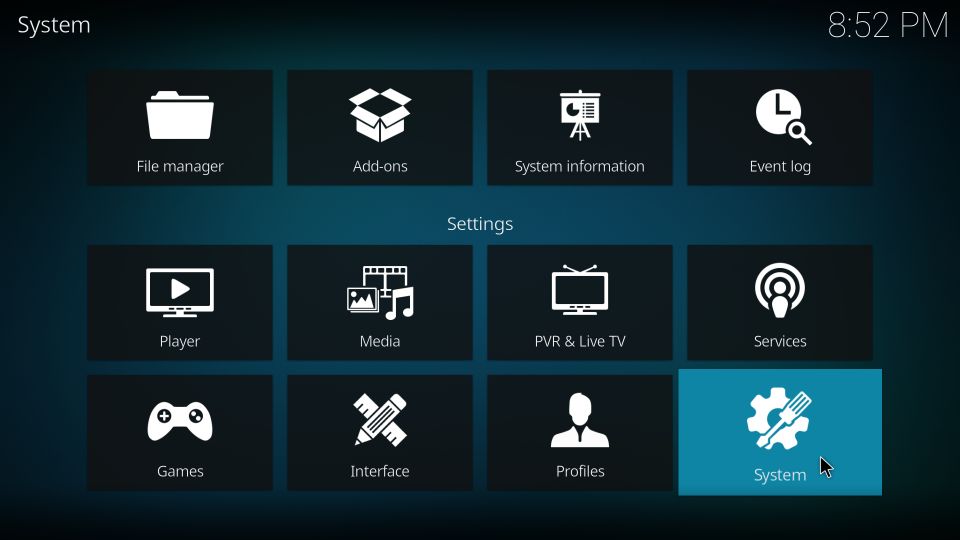 3- The Add-ons option is on the left part of the next window. Click it.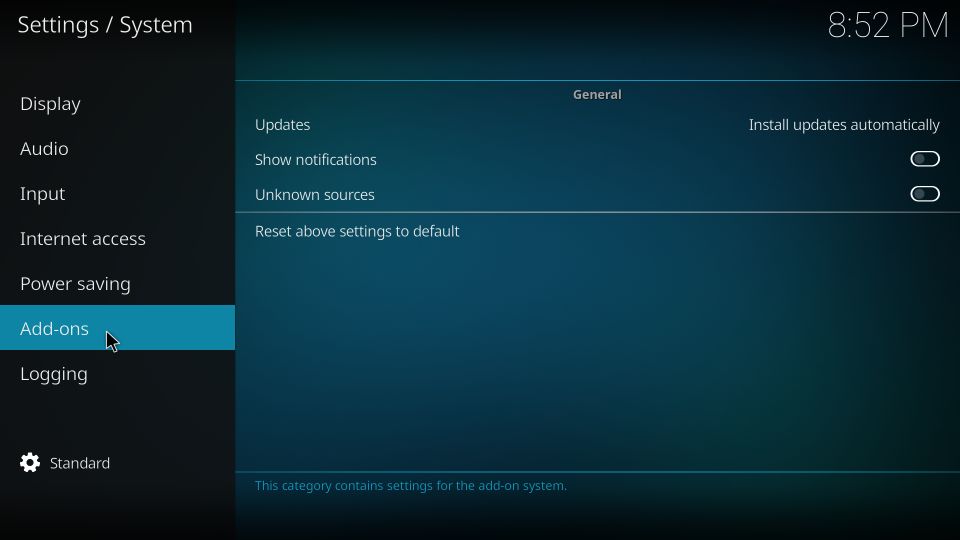 4- On the right side, click Unknown Sources entry and make sure you turn it ON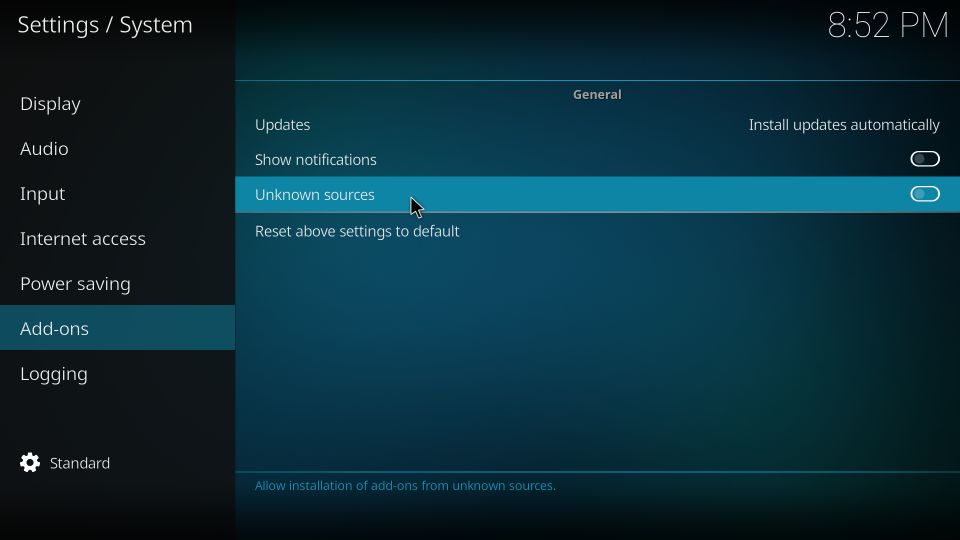 5- This warning message will now be displayed on your screen. Click Yes to dismiss it
Slamious is one of the safest Kodi builds around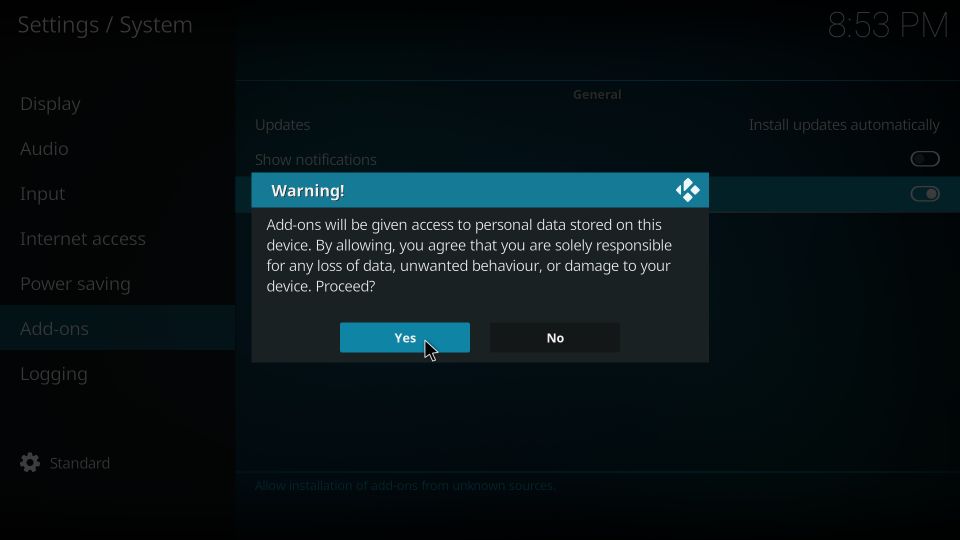 6- You may now hit the back button just once to return to the Settings window. If you are on the home screen of Kodi, click Settings again
Now click File manager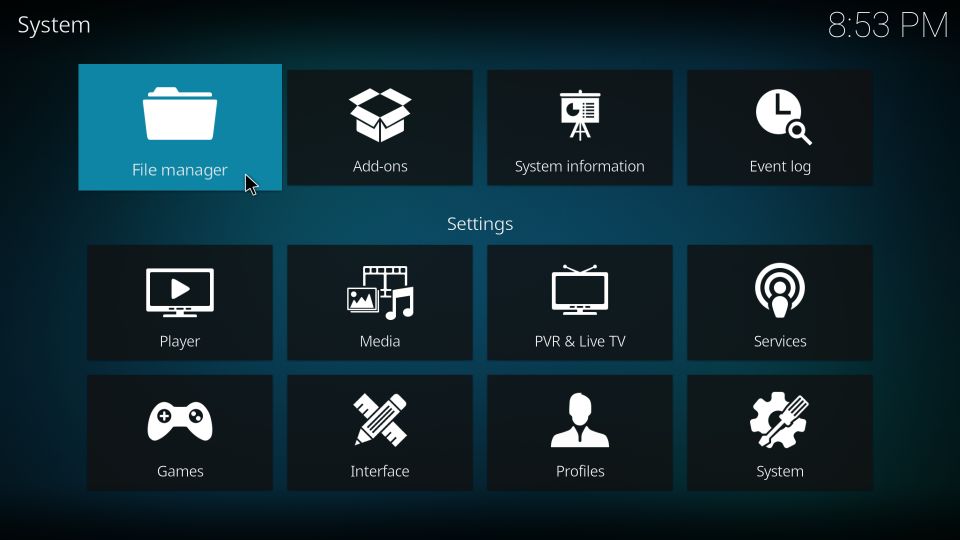 7- On this window, you can see that Add source option is on both sides. Click any one of them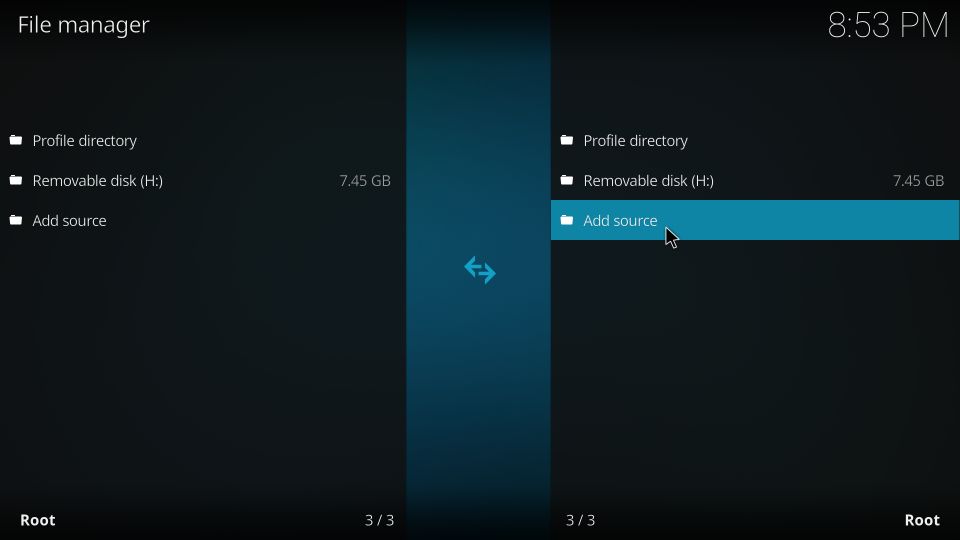 8- Now when this window is displayed, go ahead and click <None>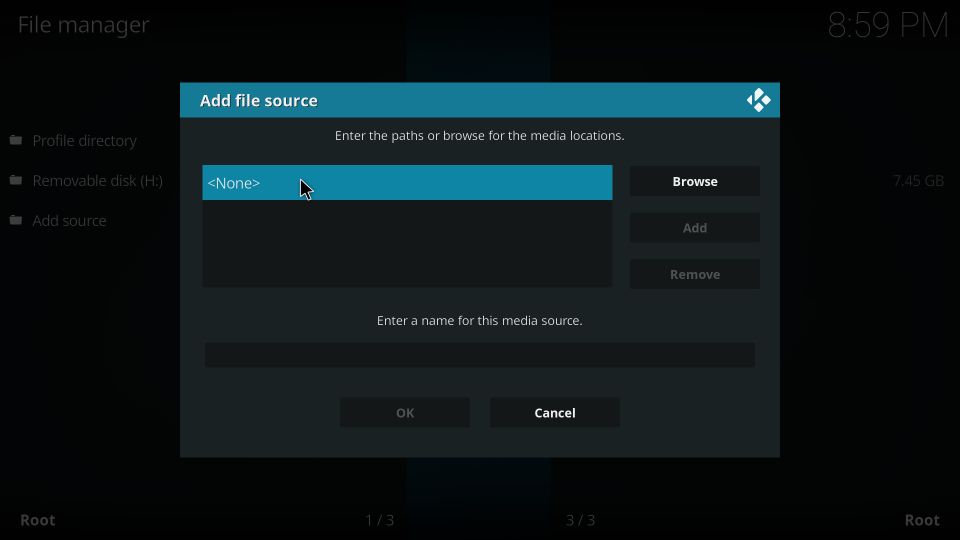 9- You are now required to enter the source path in the designated section
Type in http://www.onenation.info/Portal/
It's a good practice to recheck the URL after typing it to make sure it is correct
Click OK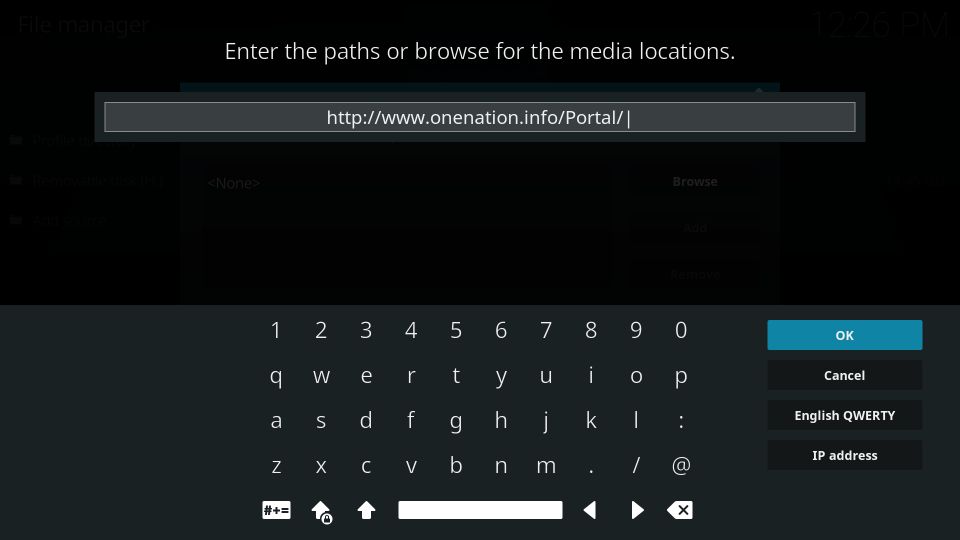 10- Back on this window, type in the name of the source
While you may choose any name you like, it is best to make it identifiable with the source
Since we are using the OneNation source, I am going to call it ON
Click OK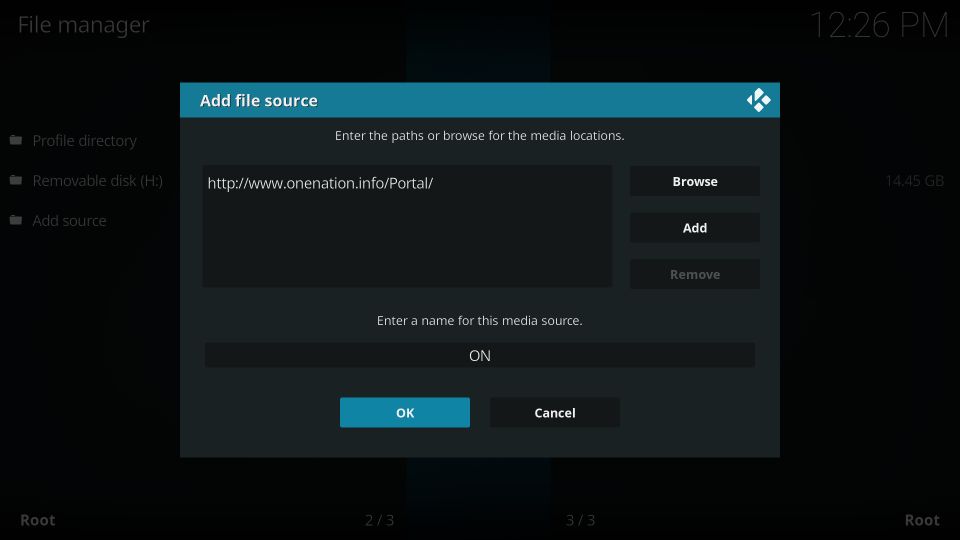 11- Now go to the Settings window again either from the home screen of Kodi or by pressing the back button once
Click Add-ons
If you still use Kodi 17.6 Krypton, do not click Settings on the home screen. Click Add-ons on the home screen and on the next window click the open-box image in the top-left corner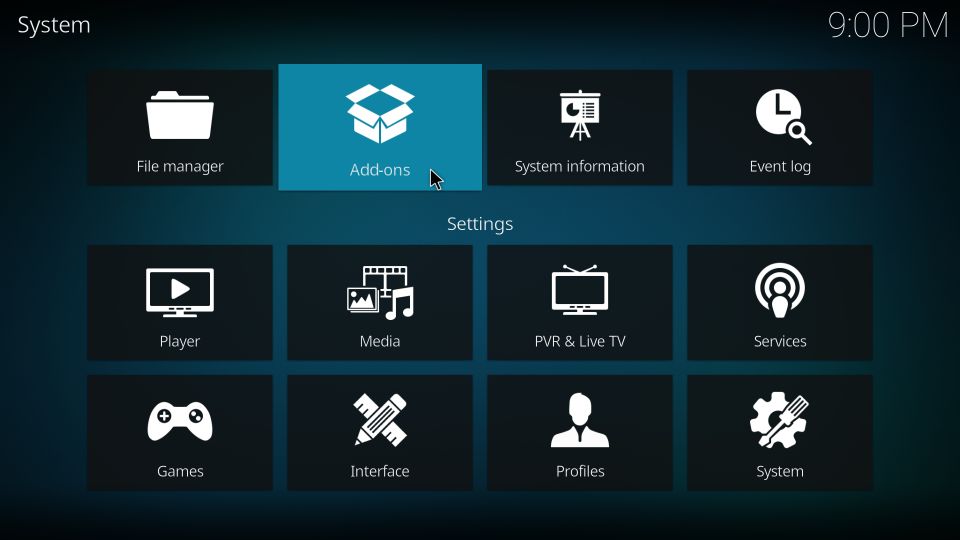 12- Choose the option Install from zip file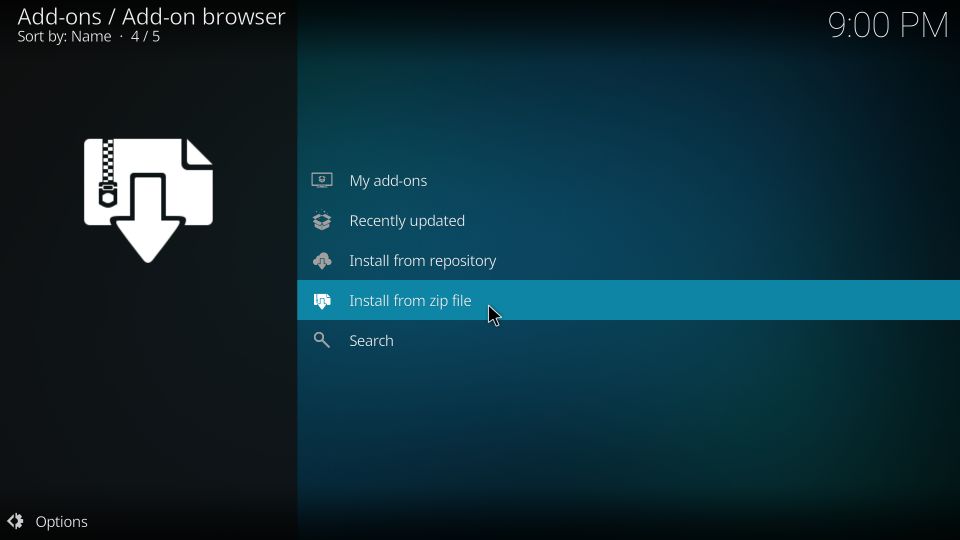 13- Click ON (or click the source name that you chose earlier)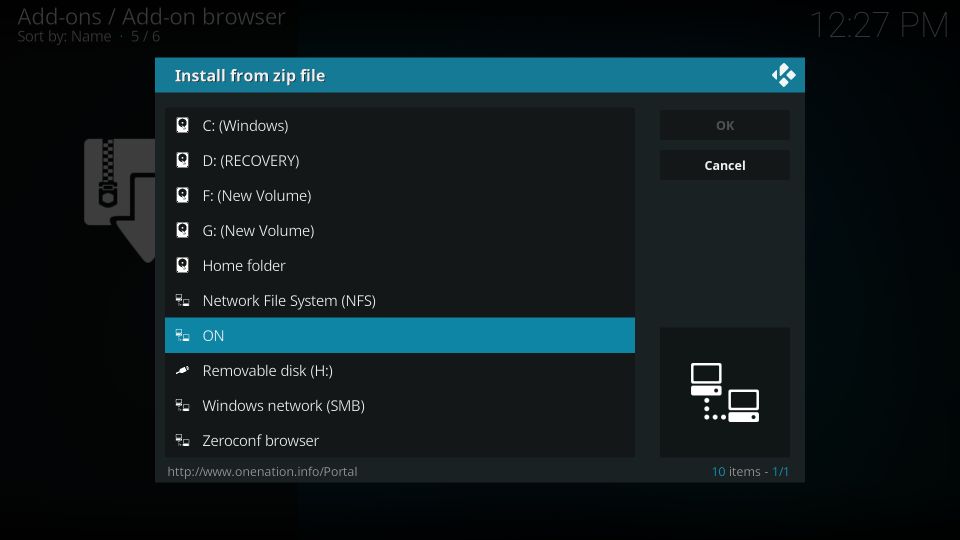 14- Go ahead and open the file plugin.program.onenationportal-x.x.x.zip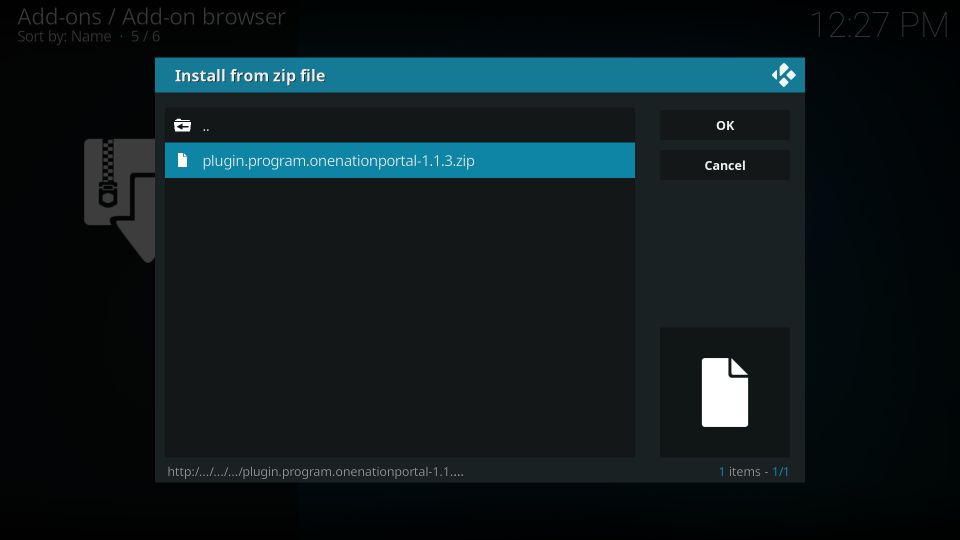 15- We will now wait for the One Nation Portal Wizard to install. It is going to take a few minutes. So, wait.
The installation notification is displayed in the top-right corner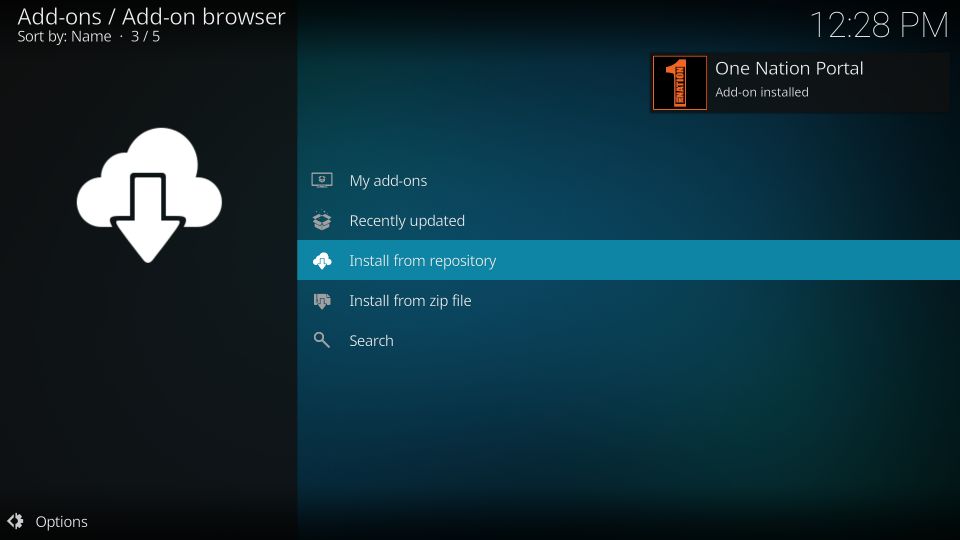 16- When the One Nation Portal Wizard has installed, the following prompt is displayed
Click Continue
OR, just press the back button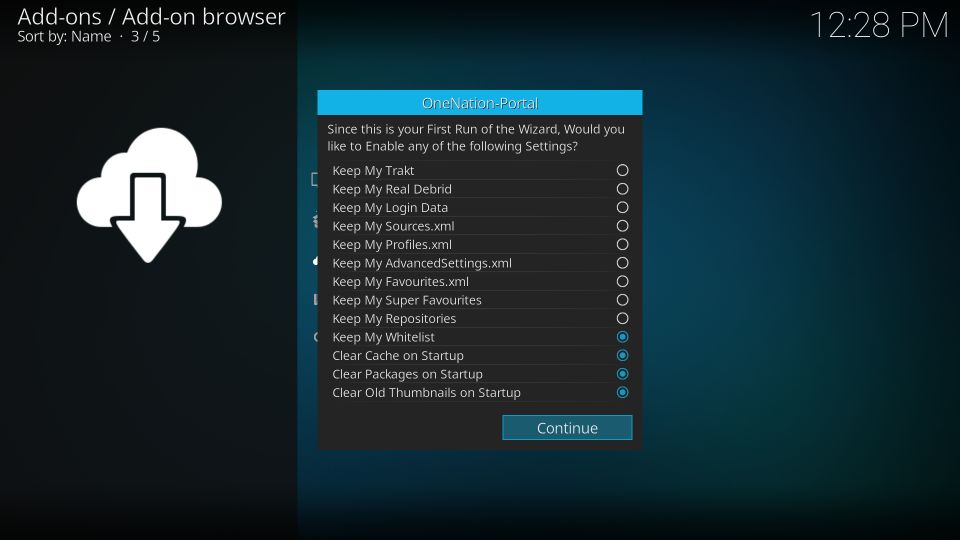 17- Click Build Menu and Kodi will guide you to the build menu of OneNation Portal Wizard. Skip to Step 20
If you missed this prompt or want to install the build later, follow the next step (Step 18)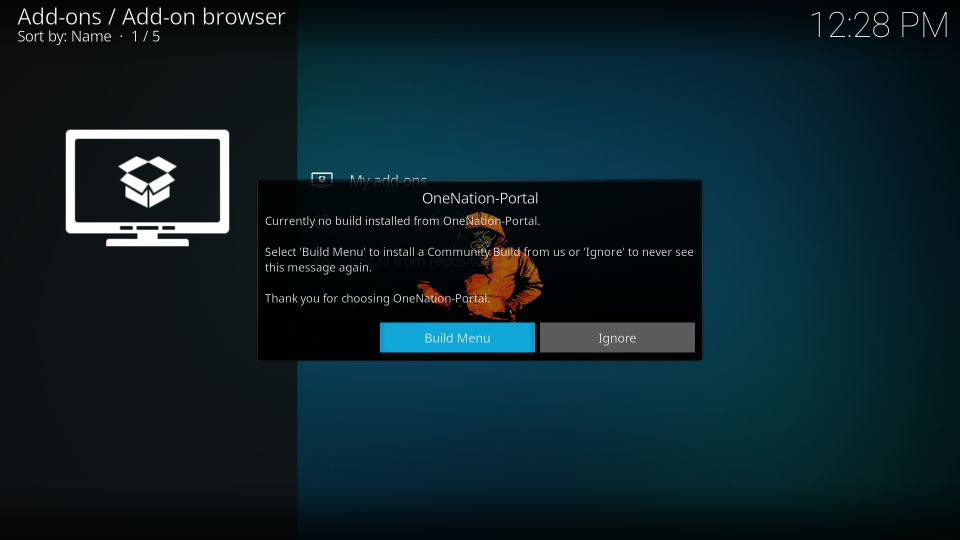 18- From the home screen of Kodi, go to Add-ons > Program add-ons
Click One Nation Portal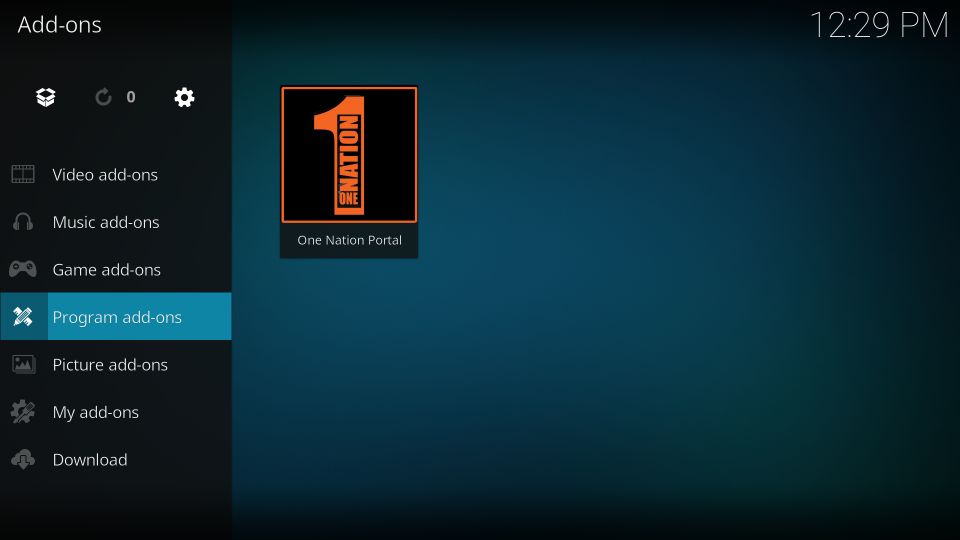 19- Click Builds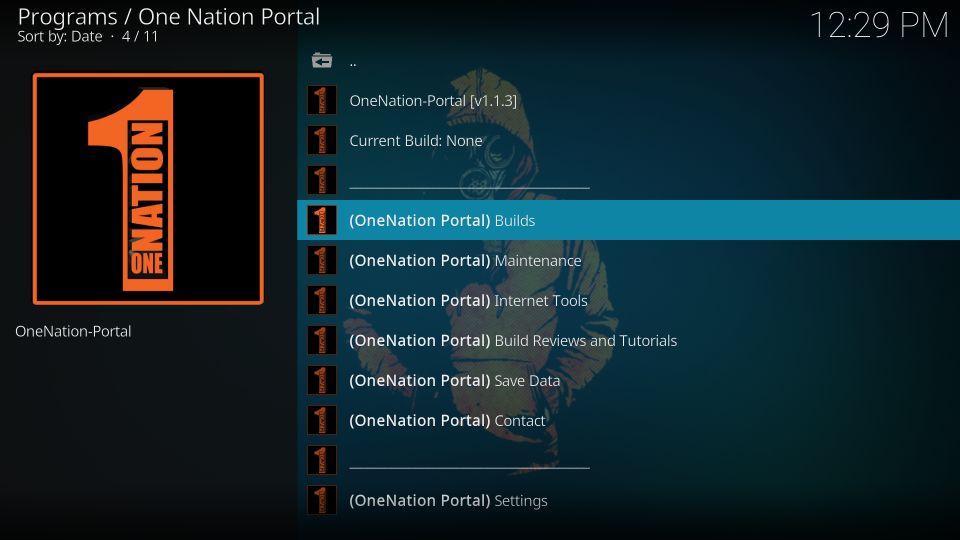 20- Scroll down and click Slamious 18
If you are using Kodi 17.6, choose the Krypton version of the build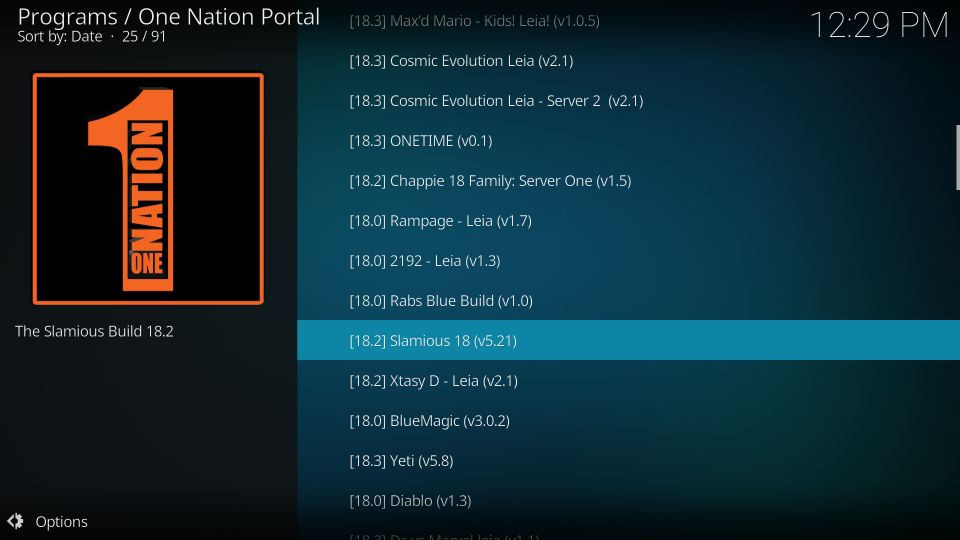 21- Choose Fresh Install
Fresh Install is the best way to go. It wipes Kodi clean and removes any bad addons or settings. However, if you want, you could choose Standard Install as well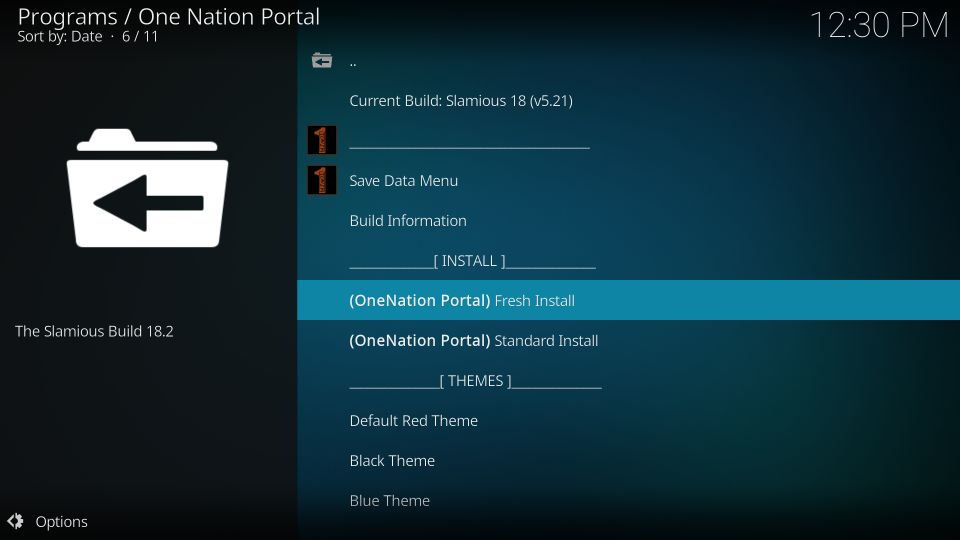 22- Go ahead and click Continue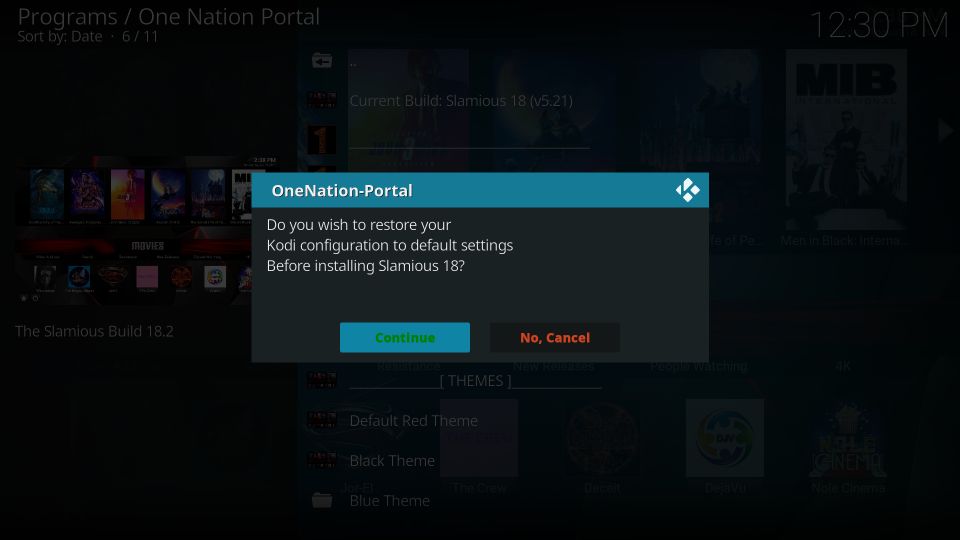 23- Let the Slamious build download and install. It is going to take a few minutes. So, wait!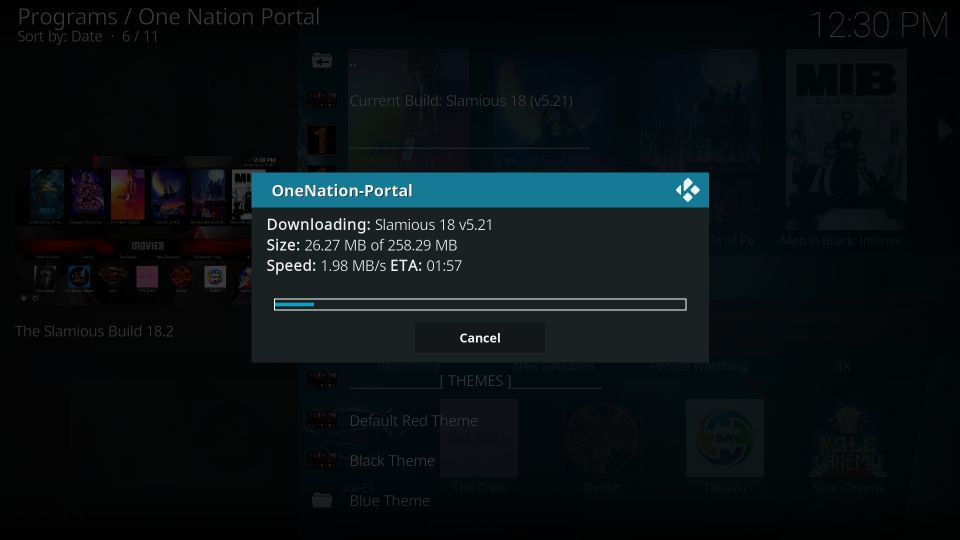 24- When the installation finishes, you may see the following message asking if you would like to install any of the themes. You may choose to click Install Theme or click Cancel Theme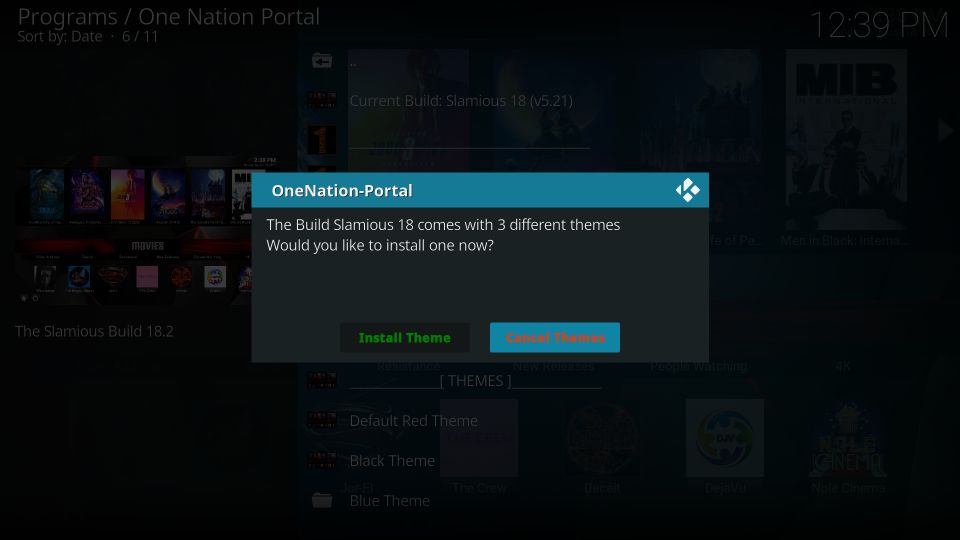 25- Now click Force Close when prompted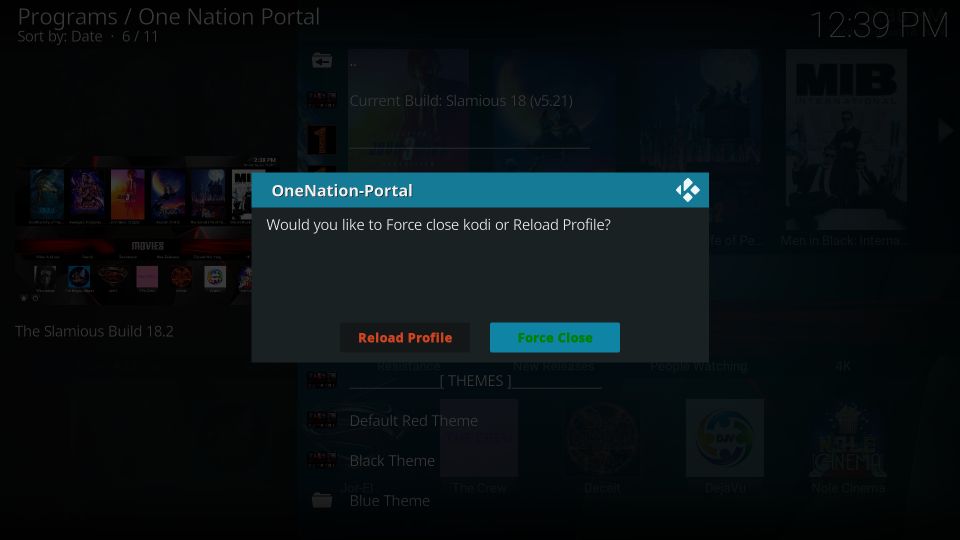 Well, that is it! You have successfully installed Slamious build on Kodi. This build will appear the next time you launch the Kodi app.
Wait! It looks like you are all set to start watching your favorite content on Kodi. But have you protected your online identity yet? You are under constant surveillance by the Government and ISP. They use your IP address 3.17.249.235 to track you. Streaming free or copyrighted videos may get you into legal trouble.
Thankfully, you can use a VPN to easily protect your privacy and go invisible from your Government and ISP. I use and recommend ExpressVPN with Kodi.
ExpressVPN is the fastest, most secure, and streaming-friendly VPN. It is easy to install and set up on any Kodi device, including FireStick, Smartphones, PCs, and more.
ExpressVPN, offers an unconditional 30-day money-back guarantee. So, if you do not like the service (I don't see why), you can get a full refund within 30 days.
Please remember that we encourage you to use a VPN to maintain your privacy. However, we do not condone breaking copyright laws.
Before you start using Kodi for streaming, here is how you can protect yourself with ExpressVPN:
Step 1: Sign up for ExpressVPN Here
Step 2: Download ExpressVPN on your device by clicking HERE
Step 3: Open the ExpressVPN app on your device. Sign in with your account. Click the connect/power button to connect to the VPN

Great! You have successfully secured yourself with the best Kodi VPN.
A Quick Rundown of the Slamious Build on Kodi
As I said, relaunch Kodi to see the Slamious Build.
When you open Slamious or any build for the first time, it needs some time to complete various updates. The updates may take as long as 10 minutes. It is advisable that you let the build go through the update process completely. The build will start to function normally only when it has fully updated everything
Here you are with the main screen of the Slamious Kodi build: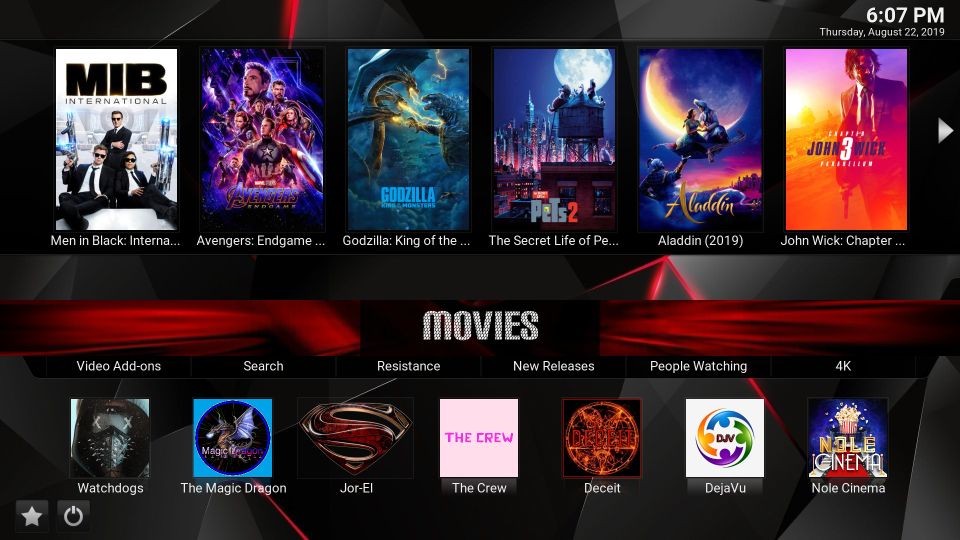 As you see in the image above, the build has a menu bar and a submenu bar. In this image, the main menu item Movies is selected. The related submenu items such as Video Add-ons, Search, Resistance, etc. are displayed just below it. And around the bottom is the list of the addons. These are the featured video-addons to stream Movies. Around the top is the line-up of the featured movies.
The main screen of the Slamious Kodi build displays the same or similar elements for other streaming categories on the main menu, such as TV Shows, Live TV, Sports, Kids, Music, etc.
The other main menu categories for streaming including:
– Debrid (for Real Debrid content)
– Videos (for random content and video addons)
You could use the following utility and maintenance main menu categories:
– Addons
– System
Here is the list of the top video-addons that are preloaded on this build:
– DeathStar
– DejaVu
– I Am Ego
– Deceit
– cCloud TV
– Kratos Reborn
– Release BB
– Limitless
– Sportowa TV
– The Magic Dragon
– SportsDevil
– ToonMania2
– World of Wrestling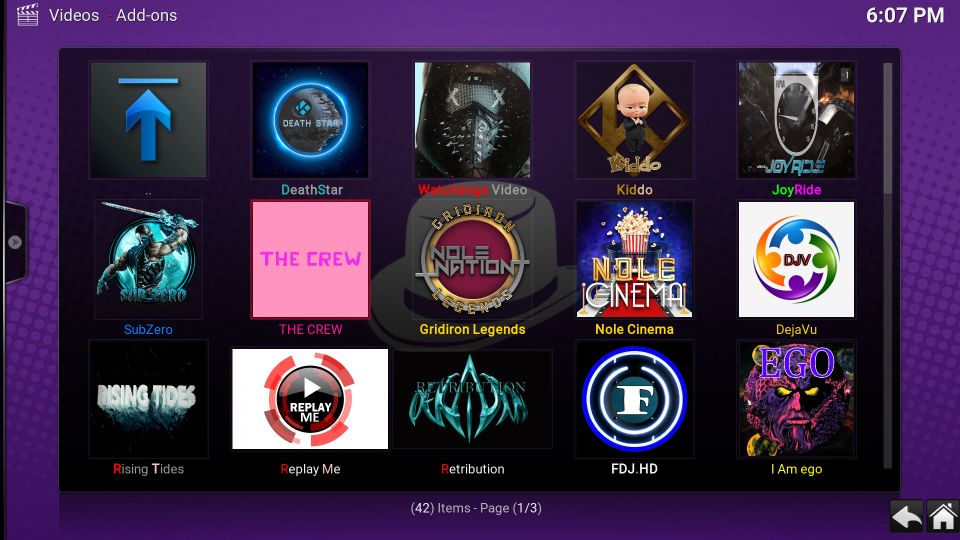 Winding Up
Slamious is an all-in-one build with streaming options for Kids, Live TV, Movies, Shows, Sports, YouTube Videos and more. The neat and thoughtfully organized layout of the build is perfect for the beginners and experienced users alike.
The build packs a good collection of top-quality addons. Slamious is small enough in size to offer problem-free performance on FireStick and Android TV Boxes. It is indeed a great build to have.