This article guides you on how to install & play Red Ball 4 on FireStick. The post also covers what Red Ball 4 is, how to play Red Ball 4, and more. This piece applies to any device with Fire TV OS, including Fire TV Cube, FireStick 4K & 4K Max, FireStick 3rd Gen, FireStick Lite, etc.
What is Red Ball 4?
Red Ball 4 is a 2D game that lets you roleplay as a red ball. You must try clearing levels by beating enemies, collecting points, and jumping around.
Red Ball 4 is simple, straightforward, and easy to play. This epic side-scroller game contains 75 exciting levels full of adventure. Also, you can win various types of balls to spice up your experience.
In Red Ball 4, epic boss battles are filled with excitement, fear, joy, and many emotions. You can play it using your FireStick remote or connect a controller for easy accessibility.
Unlike other games, Red Ball 4 features real physics elements. So, you can get a natural feel when you are making your way through tricky traps and notorious monsters.
Red Ball 4 also features cloud support. This means you can save your game progress on the cloud. In addition to Red Ball 4, you can play many other cool games on FireStick.
Attention FireStick Users: Read before you continue
Your government and ISP are probably monitoring your streaming activities using your IP address 2a02:598:64:8a00::31e6:b780 (exposed to all). You may get into serious legal trouble for streaming copyrighted videos on FireStick. 
I strongly recommend getting a trusted VPN for FireStick to hide your IP address and protect your online identity.
I use ExpressVPN on all my devices as it is the most secure, fastest, and easy-to-use VPN. It comes with an unconditional 30-day money-back guarantee, and you get 3 free months with the yearly plan.
Don't miss out on the peace of mind and online security ExpressVPN provides.
Read: How to Install & Set up the best VPN on FireStick.
Features of Red Ball 4
Red Ball 4 offers top-notch features. Check them out:
Various episodes
Over 75 levels filled with unique challenges
Cloud support to save your progress
Epic boss battles
Controller support to make the game more playable
Amazing & groovy soundtracks
Physics-based elements
Simple & easy controls
How to Get Red Ball 4 on FireStick
Red Ball 4 is available on FireStick App Store. So you don't have to sideload it. Here are the vital steps to install Red Ball 4 on your device:
1. Choose the Find Magnifying Glass icon on the home screen menu bar.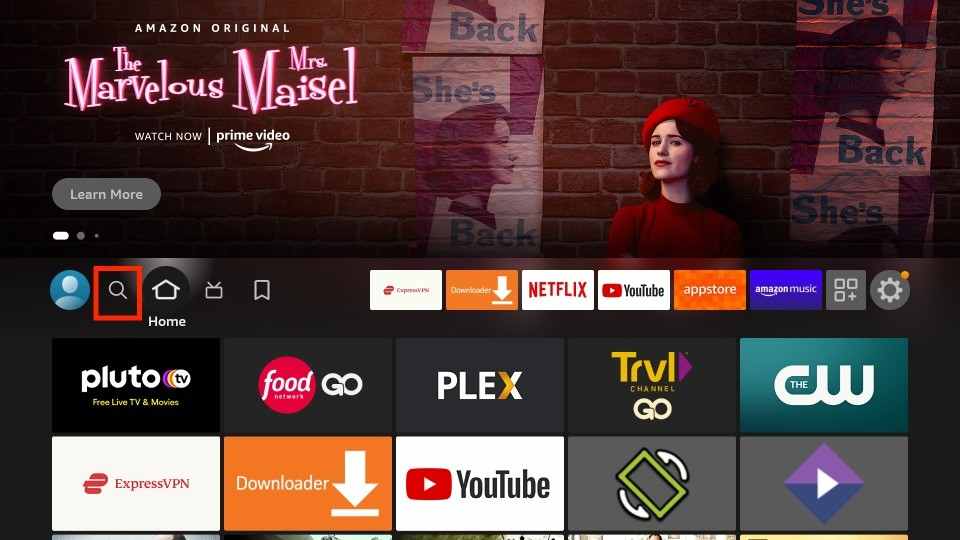 2. Open Search Input Field.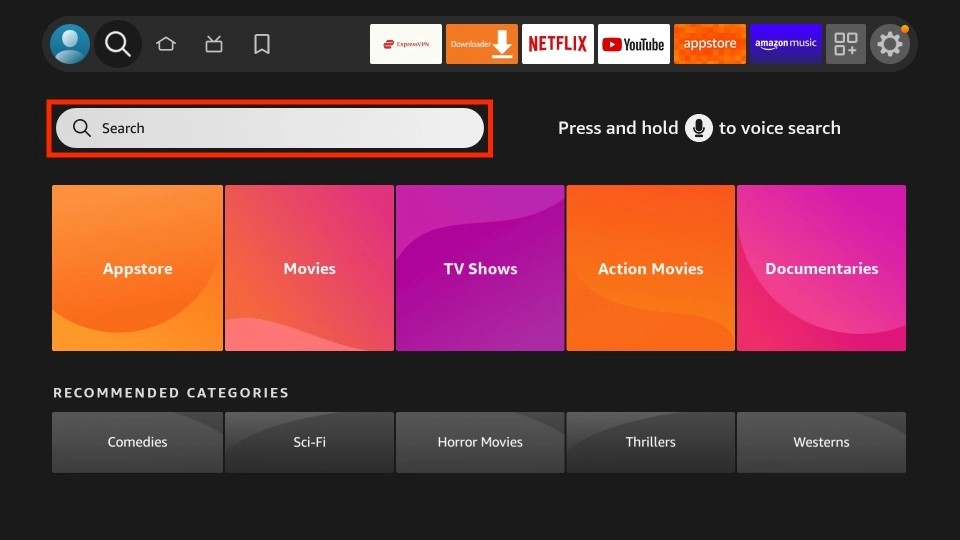 3. Search for Red Ball 4 and select it.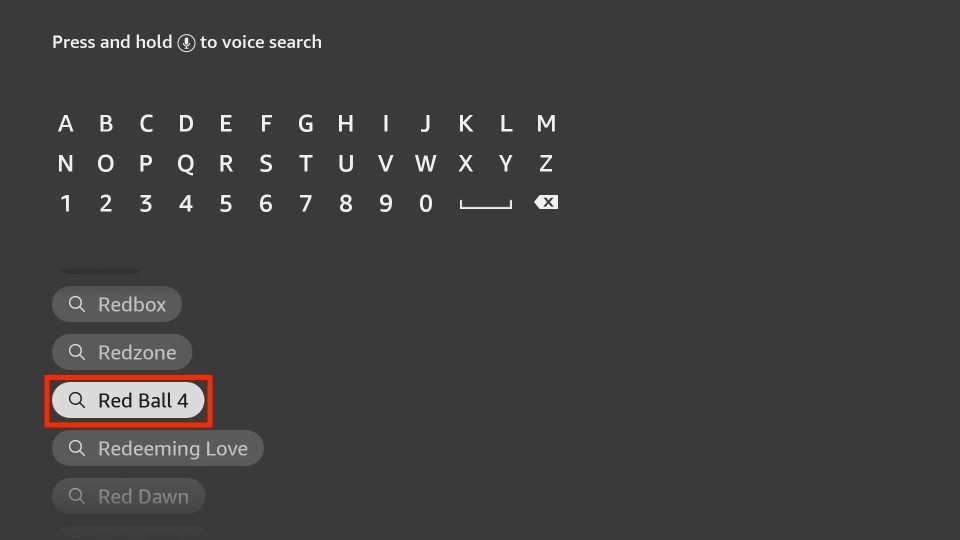 4. Explore Red Ball 4.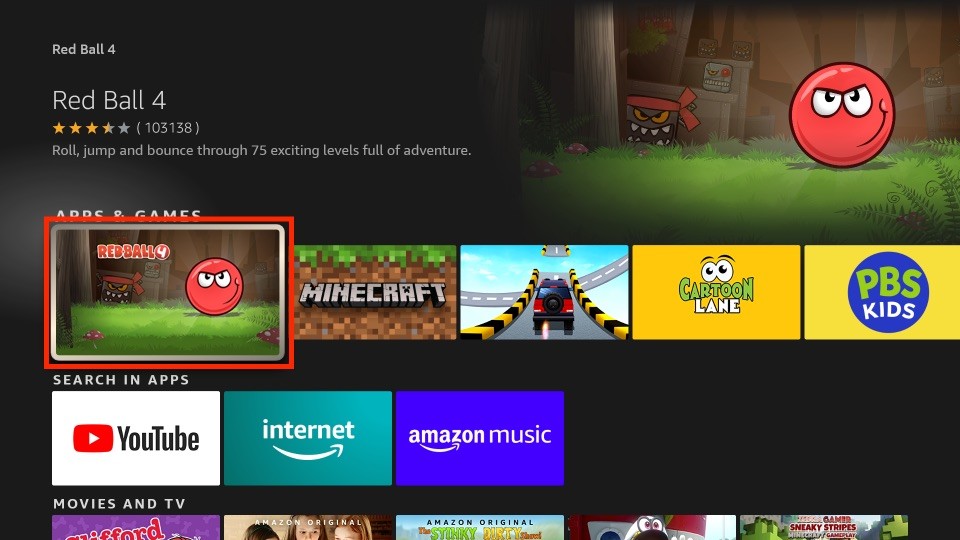 5. Choose Download/Get to install Red Ball 4.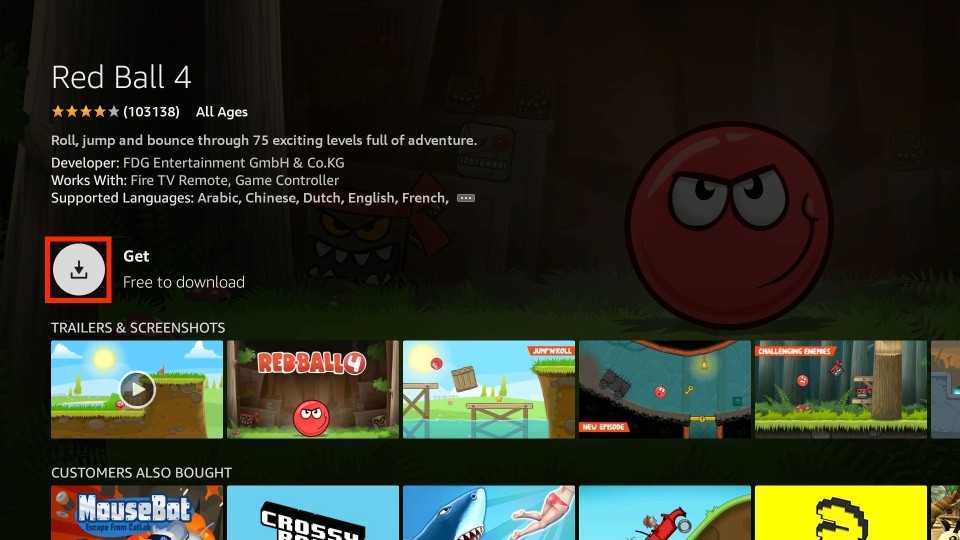 6. On Red Ball 4 installation, a notification will appear on your screen's bottom right.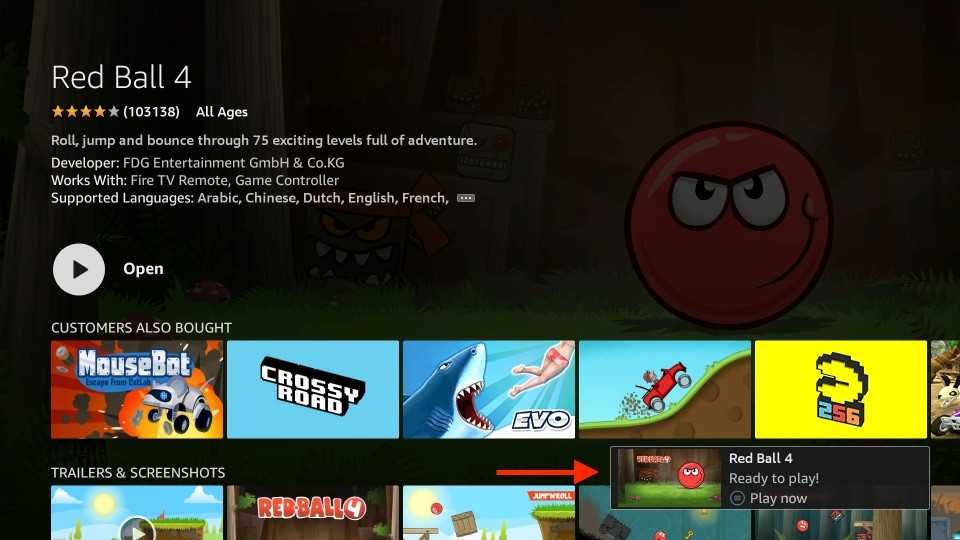 Congratulations! Red Ball 4 is now playable on your FireStick.
Wait! It looks like you are all set to start watching your favorite content on FireStick. But have you protected your online identity yet? You are under constant surveillance by the Government and ISP. Free streaming of copyrighted videos may get you into legal trouble.
Thankfully, you can easily avoid online monitoring and safeguard your privacy with a trusted VPN on FireStick. A VPN will hide your IP address and online identity by encrypting your internet connection.
Please note that I am not encouraging you to violate any copyright laws. You should always watch the content available in the public domain. I am simply recommending the use of a VPN to maintain your privacy. You have every right to your privacy, which is constantly being breached these days.
I personally use ExpressVPN and have found it to be the fastest and most secure FireStick VPN. It is also the most streaming-friendly VPN I have ever used. Therefore, I highly recommend getting ExpressVPN for FireStick.
Here is how you can quickly get the ExpressVPN app on FireStick:
Step 1: Click HERE to subscribe to ExpressVPN and enjoy a 49% discount with 3 months of extended service. You are also eligible for a 30-day, full money-return guarantee.
Step 2: Download and install ExpressVPN on FireStick
Choose the Find > Search option on the FireStick home screen on the menu bar.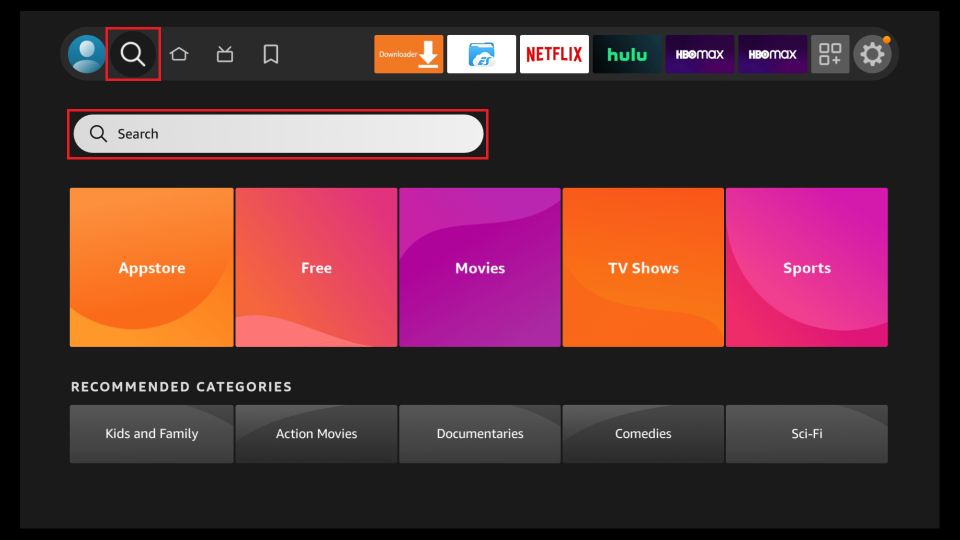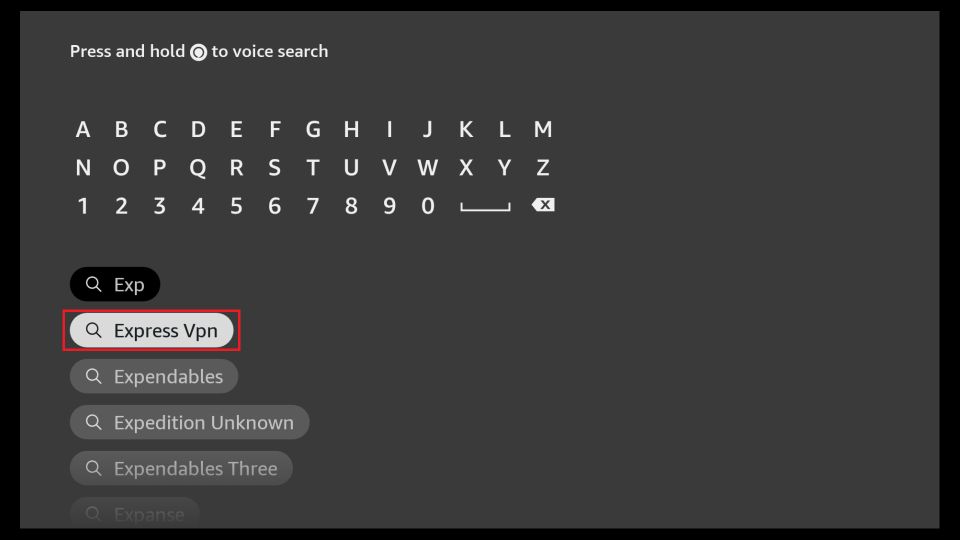 Click the ExpressVPN icon on the following window.

Click Download or Get on the next window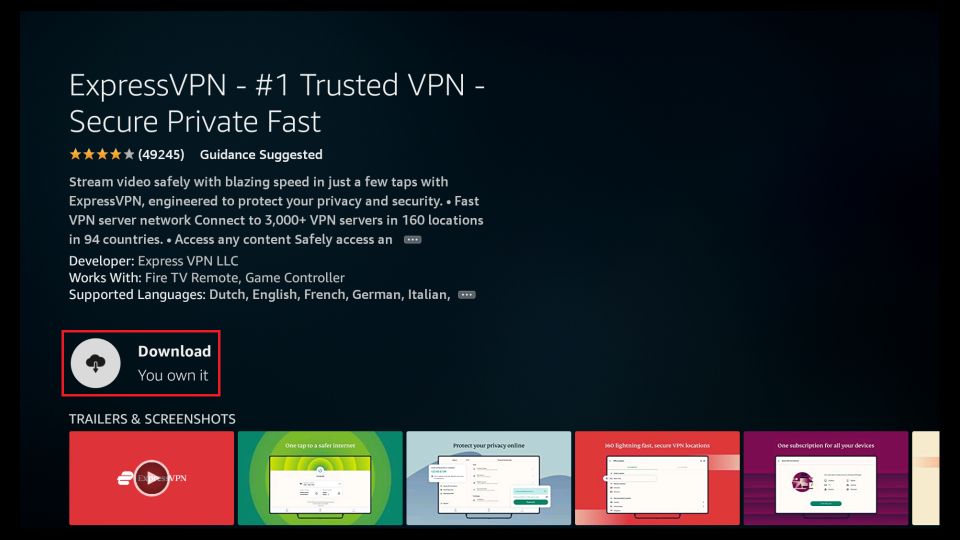 Step 3: Open ExpressVPN once you have downloaded it. Sign in with your account.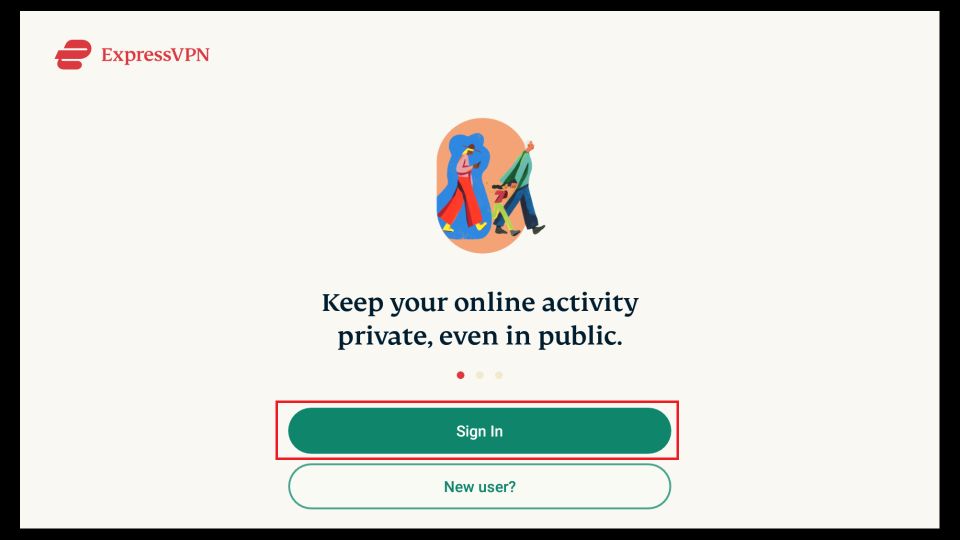 Step 4: Choose a server and click the Connect/Power button

Put your mind at ease now! You have successfully secured your streaming activities with ExpressVPN.
How to Play Red Ball 4 on FireStick
Here's a complete Red Ball 4 gameplay guide:
To access Red Ball 4 from the home screen of FireStick, you can place a shortcut. You may also launch the game from the Your Apps & Channels window.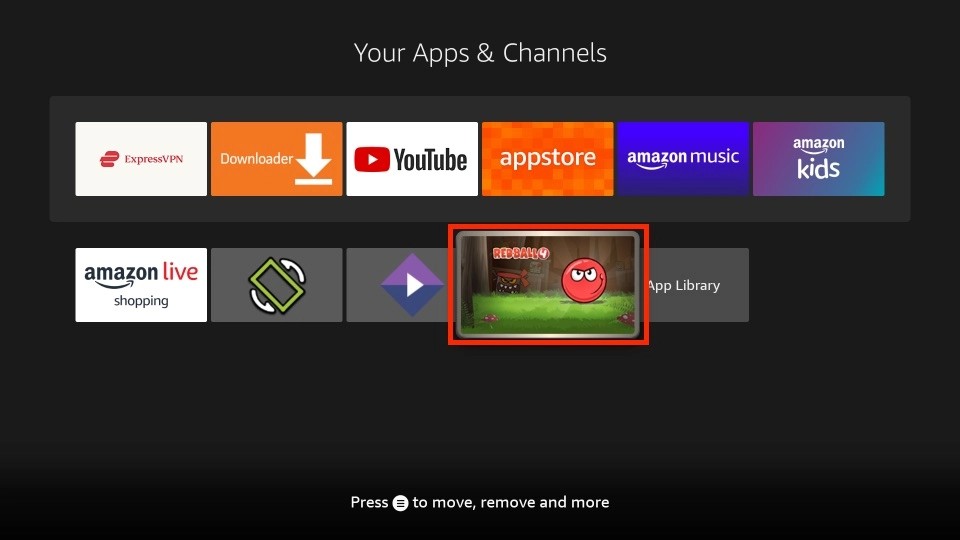 Welcome to the Red Ball 4 home screen! Four menus are available – Ball Select, Play, Stage Select & Settings. First, open the Select Ball section.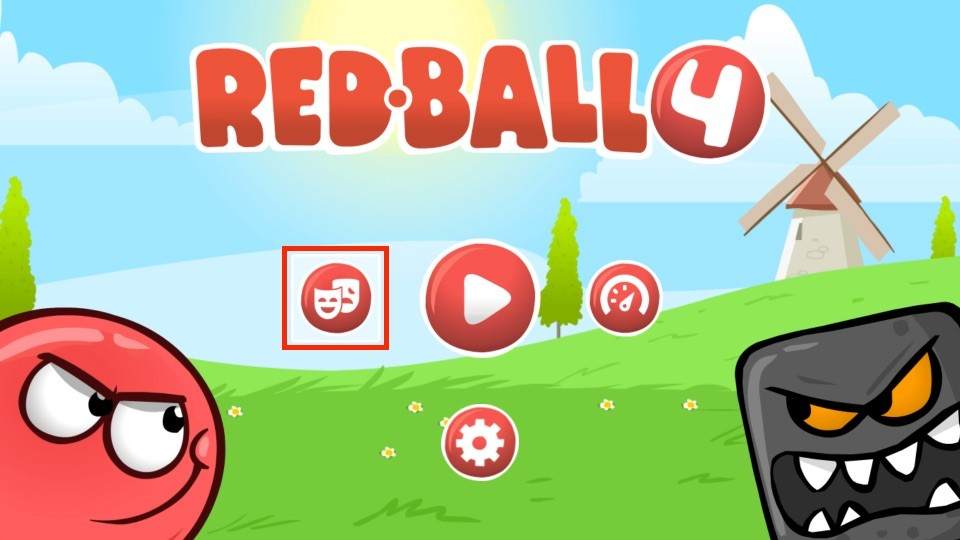 To choose a ball, select it. I'm choosing the one that has an appearance similar to a football.
Note: Balls that are dim are locked.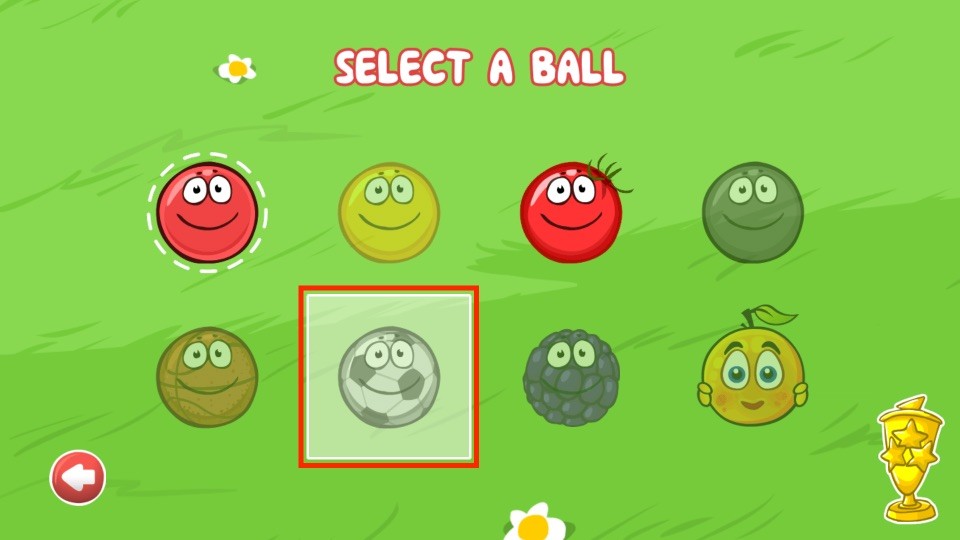 To unlock Football, I must be at Episode 2 – Episode level of Red Ball 4. Click OK to continue.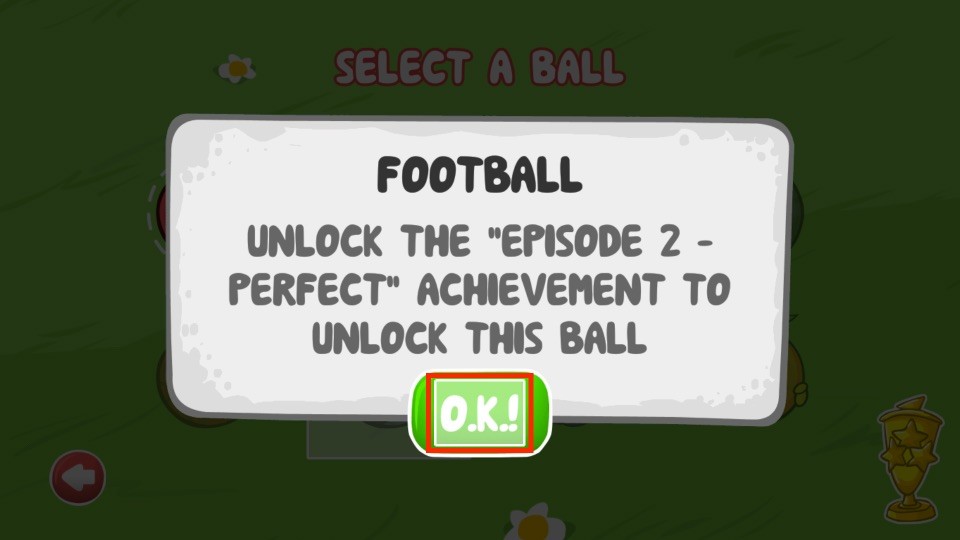 Next, let's explore the Stage Select section.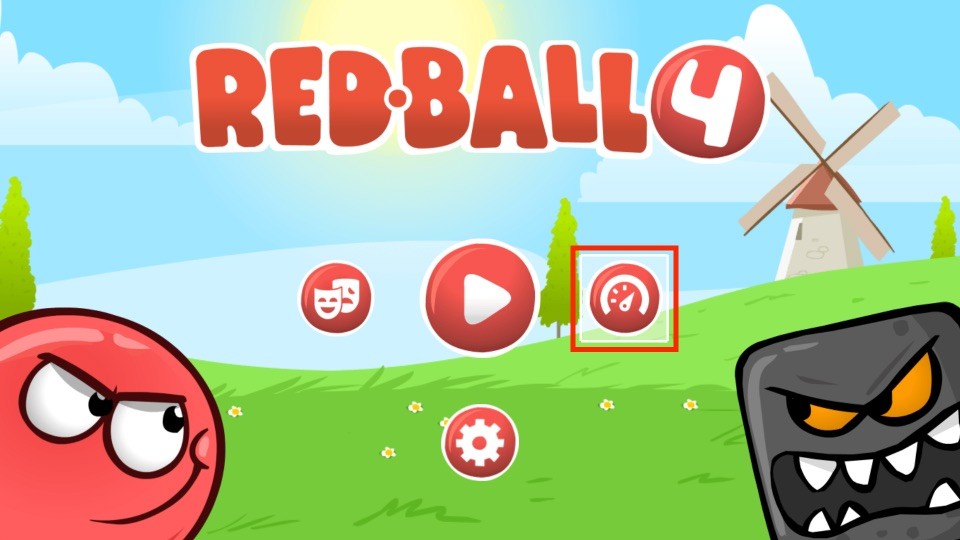 I'm on the first level of the first episode – Green Hills. This menu lets you replay the levels you have aced.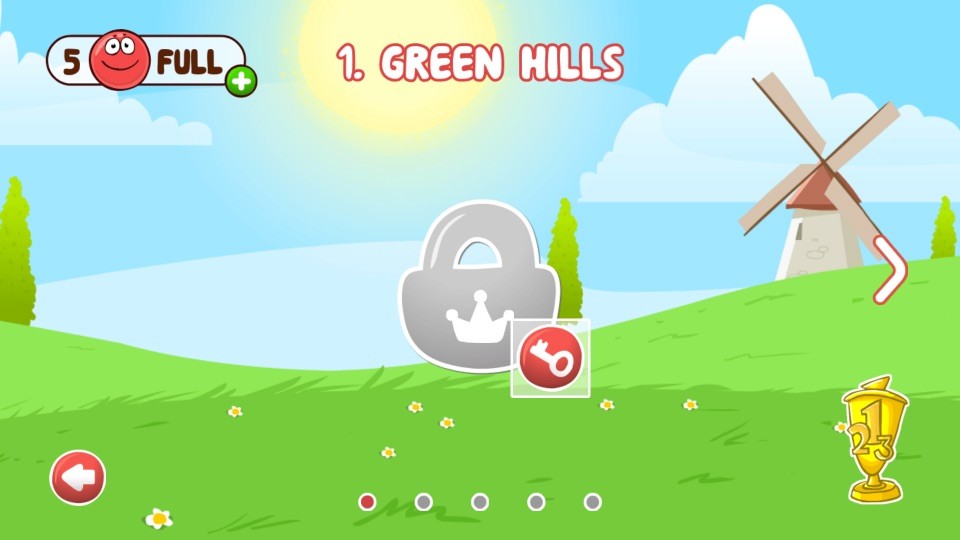 Before I show you Red Ball 4, let's explore the Settings menu.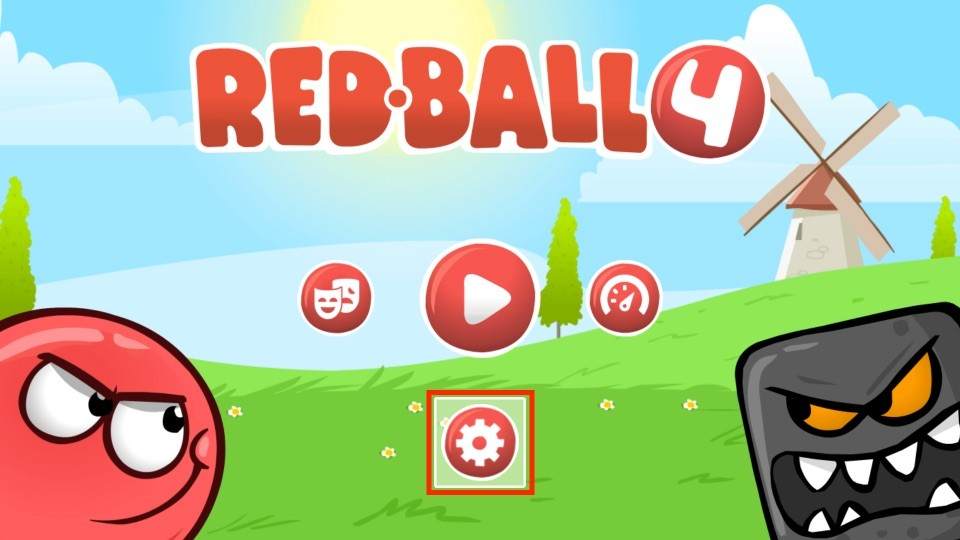 Inside, you'll find options like Music, Sound, Controls, Language, Progress Options, and About. For example, you can turn on/off music sound, change controls, modify the default language, check progress and explore info about the game.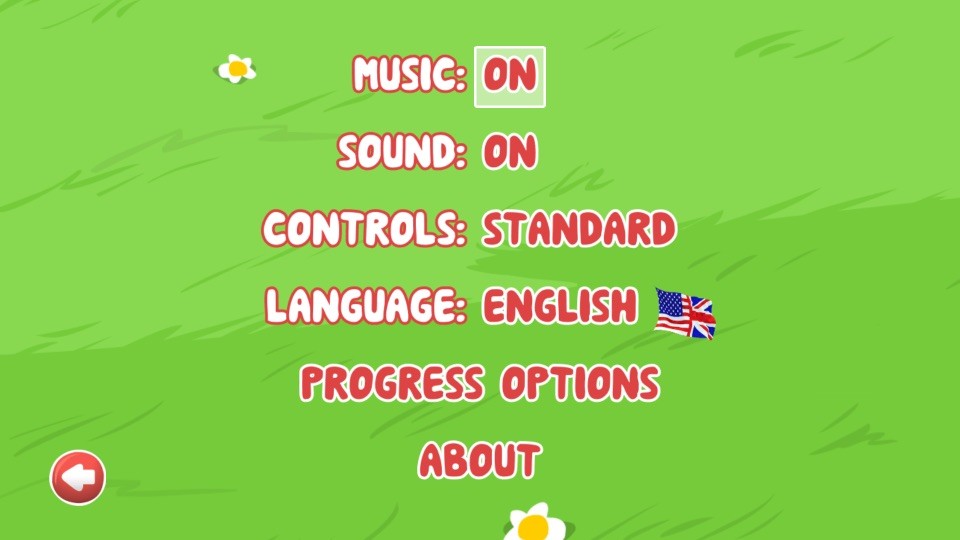 Finally, let's Play Red Ball 4.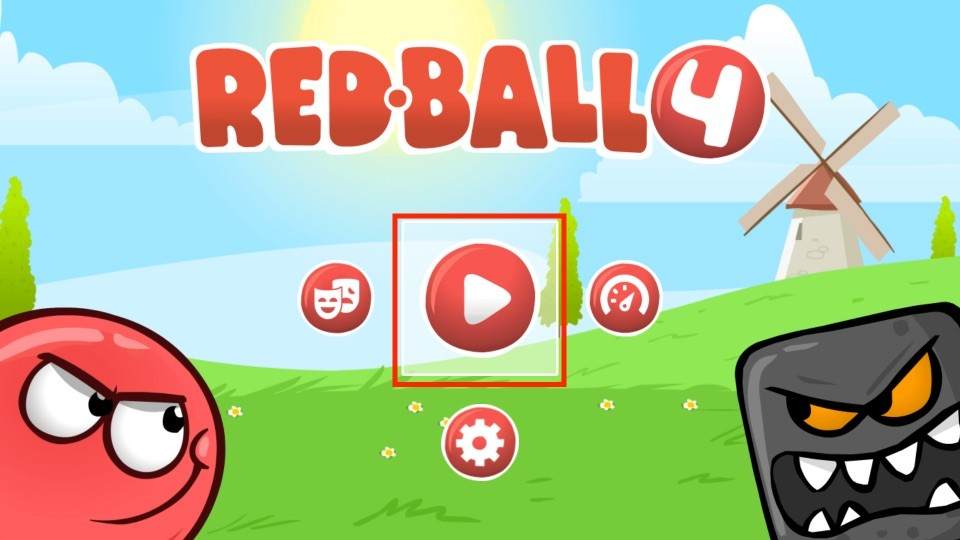 On your first play, a video will be played, setting up the mood and story of the game for you.
Note: To skip the video, press any button on your FireStick remote.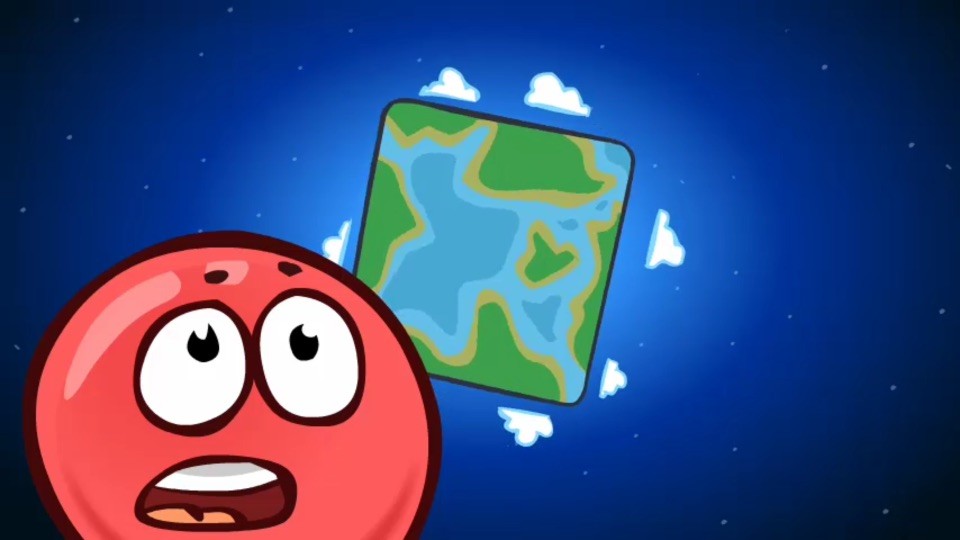 You are now in control of the game! You can see Ball's Life on your screen's top left and Coin Progress on the top right.
Press the Right and Left buttons on your button to control the side movement of the ball.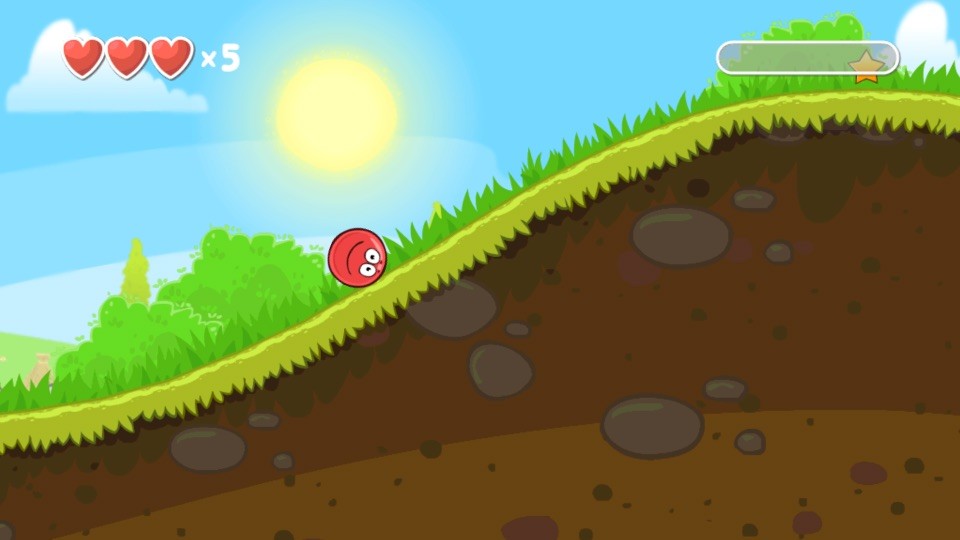 Press Up on Fire remote to make the ball jump! You can also control the ball in-air with left/right/up/down. Also, don't forget to collect coins!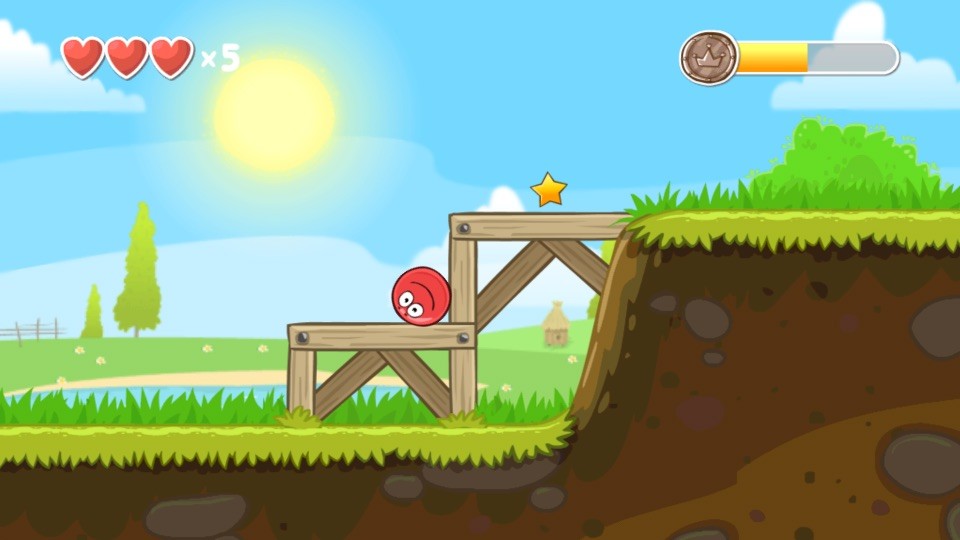 To pause Red Ball 4, press the Menu button on your Fire remote. You'll see four options – Levels, Restart, Sound, and Resume.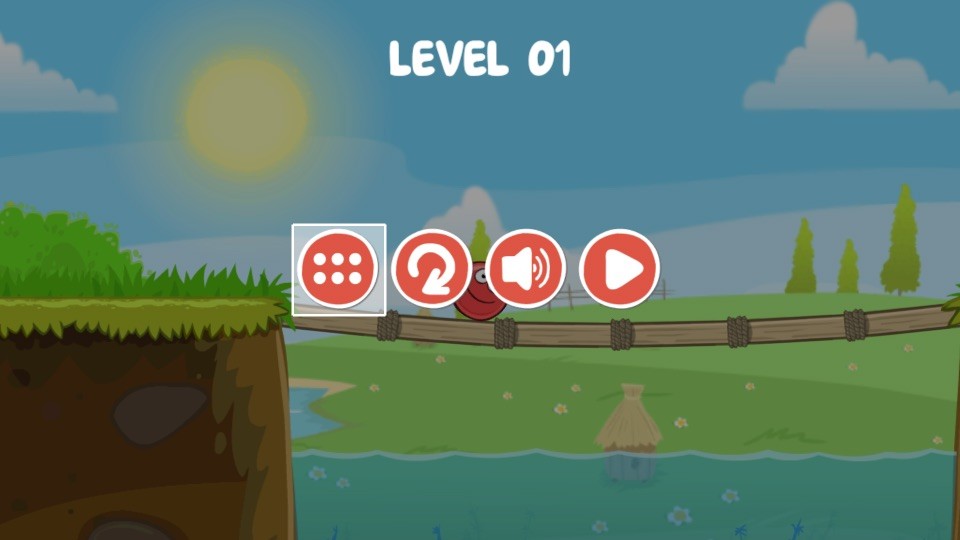 Collect points, beat the enemies, and finally go one-on-one with the boss to come out as the winner ball. Also, unlock different types of balls as you progress.
FAQ's
The following are some Red Ball 4 FAQs:
Is Red Ball 4 paid?
No! Red Ball 4 is free! You can install it from your FireStick App Store.
Why is Red Ball 4 so popular?
Here are the reasons why Red Ball 4 is so popular:
User-friendly game controls.
Easy to handle for most FireStick devices.
Balanced challenges and a fantastic understandable storyline.
Overall good game mechanics.
75+ levels mean the player doesn't get bored.
Can I install Red Ball 4 on any FireStick?
Yes! Red Ball 4 is supportable on all the latest Fire TVs like FireStick 3rd Gen, FireStick Lite, FireStick 4K Max, FireStick 4K, and more.
Are there in-app purchases on Red Ball 4?
Yes! Red Ball 4 lets you purchase stuff, but it's not advertised redundantly like other apps.
Final Words
Red Ball 4 is a fun and mind-relaxing game you can play on your FireStick for free. In this guide, I showed you how to install & play Red Ball 4 on FireStick, including FAQs. If you have any questions, you are welcome to ask them by contacting us via the comments section.
Related: