In this guide, I'll tell you how to install Purely Wrestling Kodi addon. Moreover, I'll show whether the addon is safe and legal, some of its features, how to use it, connecting RD, etc. Note that this guide is for all Kodi-supported devices, including Windows PC, Mac OS machines, Fire TVs, Nvidia Shield, Android phones/tablets, and more.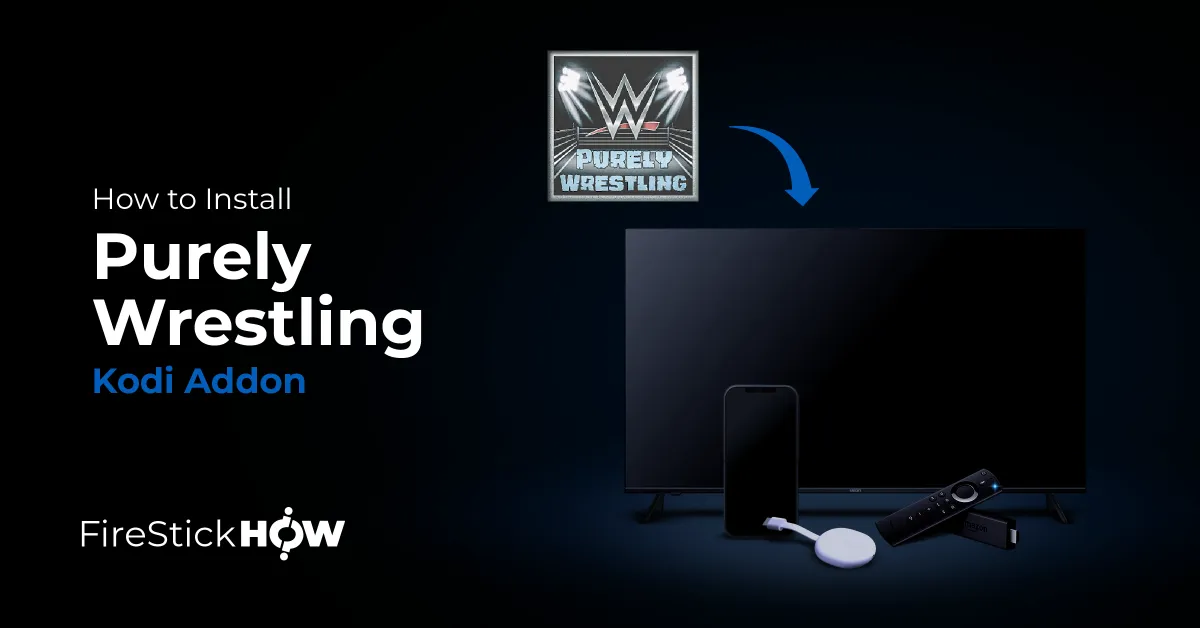 What Is Purely Wrestling Addon?
Purely Wrestling lets you stream everything related to different wrestling networks worldwide. This addon features live streams, pay-per-views, documentaries, interviews, collections, and all the other wrestling fixations.
There are 27 sections on Purely Wrestling home that lets you browse different types of wrestling content. And inside those folders are sub-categories that have split the relevant content into further relevant stuff.
So, if you are into wrestling, Purely Wrestling is one of your best bets to stream it all related to the sport.
Attention KODI Users: Read before you continue
Government and ISPs endlessly monitor your online activities using your IP address 3.17.249.235 (exposed to everyone). Kodi is an excellent platform for streaming movies, TV shows, and sports, but streaming copyrighted content can get you into legal trouble. 
You should use a reliable Kodi VPN and protect your streaming activities and privacy. A VPN will hide your IP address and bypass government surveillance and geo-restrictions.
I trust and use ExpressVPN, the fastest and most secure Kodi VPN. It's easy to install on any Kodi device, including Amazon FireStick, PCs, and Smartphones. In addition, it offers a 30-day money-back guarantee, and 3 free months with the annual plan.
Read: How to Install & Use the best VPN for Kodi.
Is Purely Wrestling Safe?
Purely Wrestling is one of the products of THE CREW REPO, that's a third-party repository. So, the safety of the addon isn't guaranteed like the official addons by the Kodi community. 
Personally, I didn't see anything suspicious with Purely Wrestling. But that doesn't give a green check to the addon. And at FireStickHow.com, we cannot check whether Purely Wrestling is safe or unsafe for your device.
However, I tested THE CREW REPO zip on VirusTotal out of curiosity. Thankfully, it cleared all checks – here's the proof: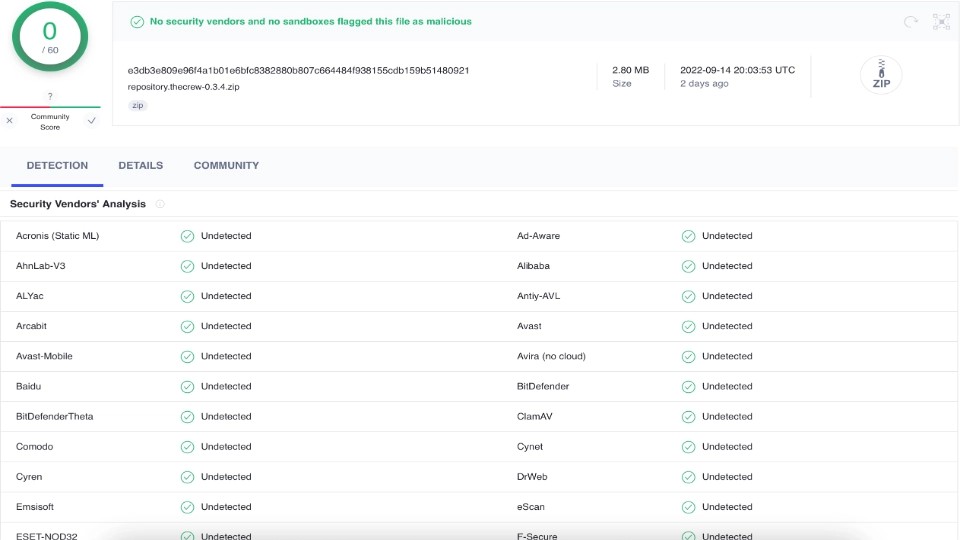 Is Purely Wrestling Legal?
There's so much content available for wrestling fans on Purely Wrestling. Unfortunately, although it's excellent, its legality status is simply unknown.
Purely Wrestling fetches content from various free sources available on the internet. And that makes it complex to identify whether it's legal or not. Simply, it's hard to check whether a link is legit or illegal – let alone scrutinize a bunch of them.
At FireStickHow, we lack the resources to verify the actual legal status of Purely Wrestling due to multiple things at stake. Alternatively, you can use ExpressVPN or any other reputable VPN alongside the addon.
Features of Purely Wrestling Addon
Here are some of the best Purely Wrestling features:
It contains content from all the wrestling network franchises 

Well organized

Features Real Debrid support
How to Install Purely Wrestling Kodi Addon
You'll need to go through three parts to install Purely Wrestling on your Kodi app. First, ensure to follow the default order without missing any steps. So, let's get started!
Part 1 – Turn On Unknown Sources
Firstly, you'll need to enable Unknown Sources – an option that allows you to install third-party addons/repos on Kodi.
1. On Kodi's home, press the Gear Cog icon under the logo on your screen's top left.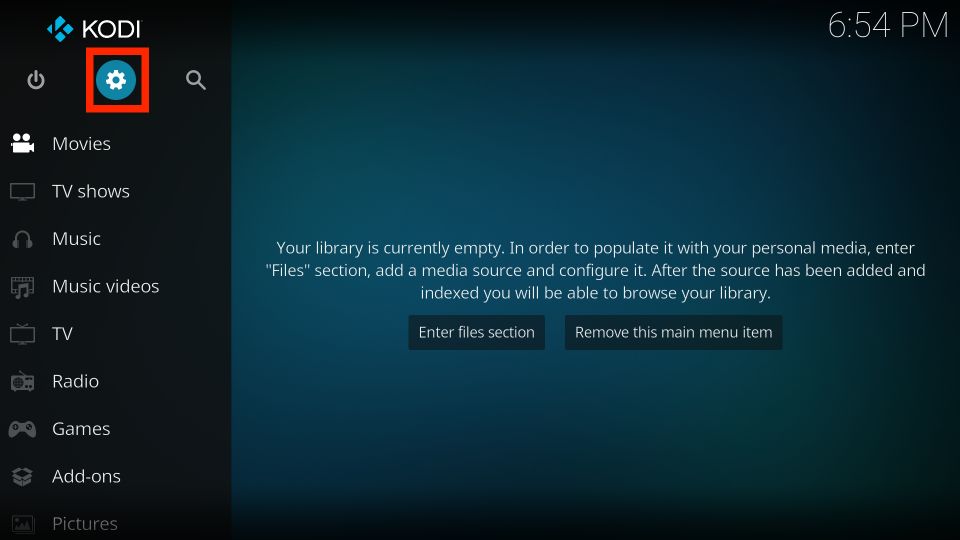 2. Head towards the bottom right side to choose System.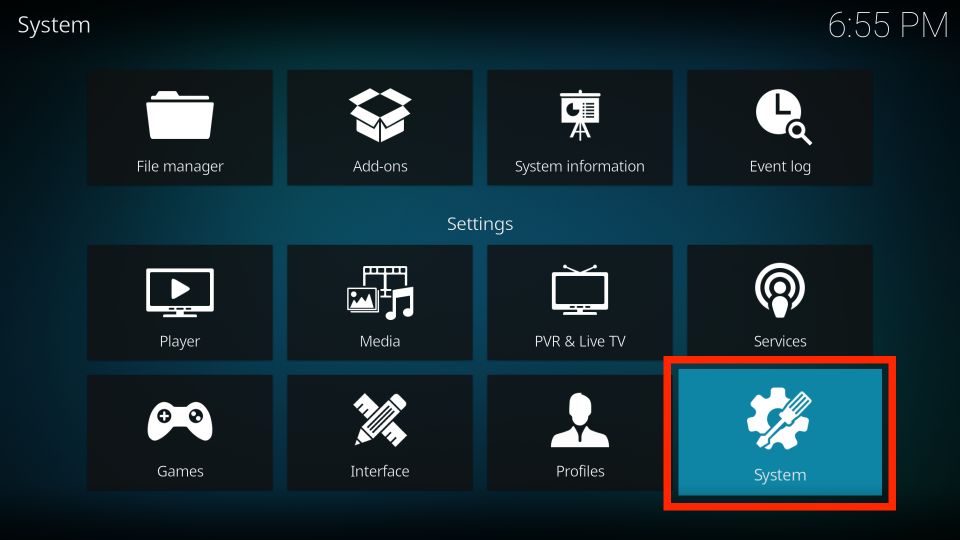 3. Navigate down to Add-ons using the left-side menu.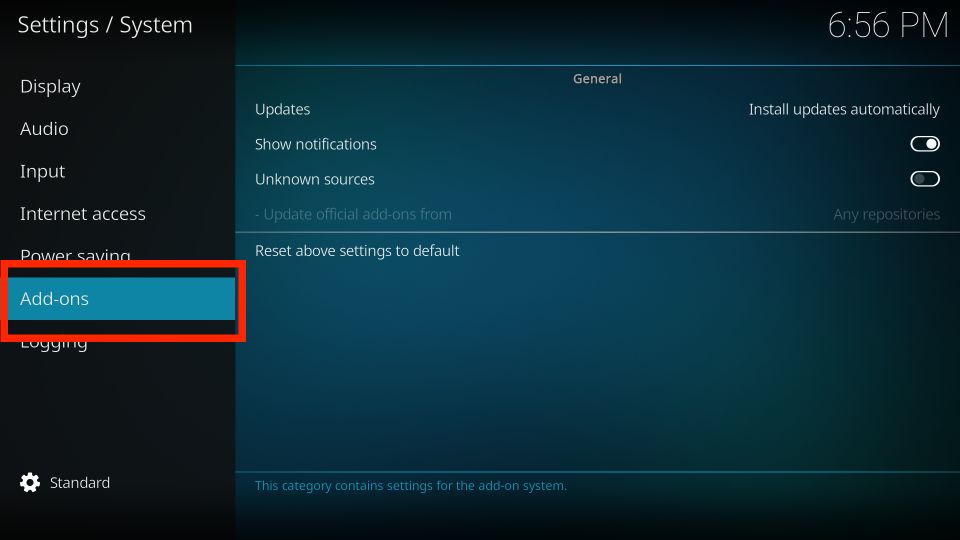 4. On the right, under General, turn on Unknown sources.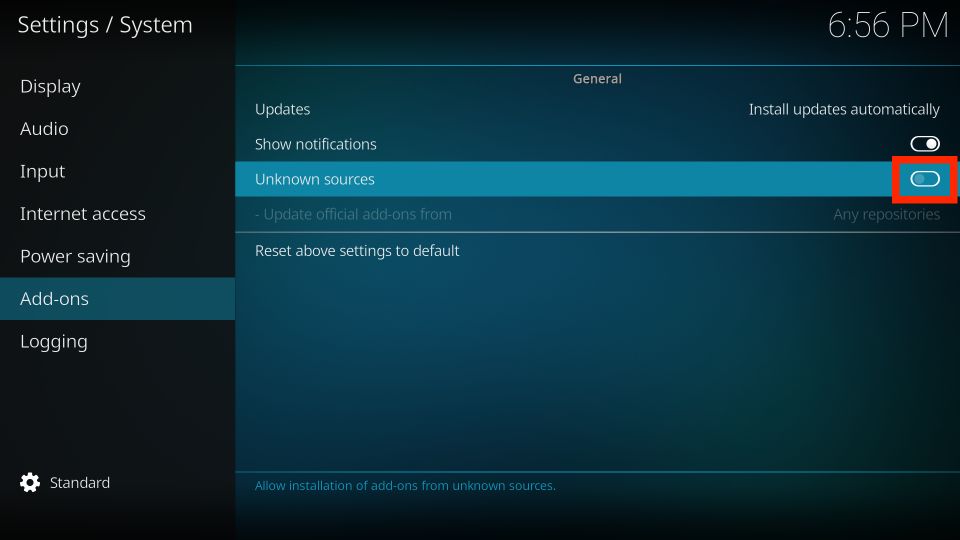 5. Press Yes to proceed with the warning message by Kodi and turn on Unknown sources.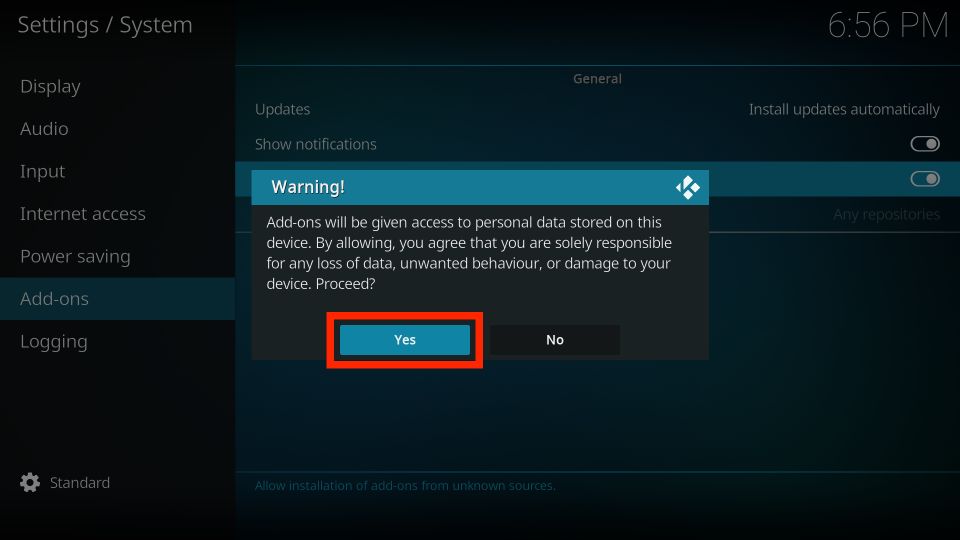 6. Select -Update official add-ons from to change the settings of how addons are updated on your Kodi app.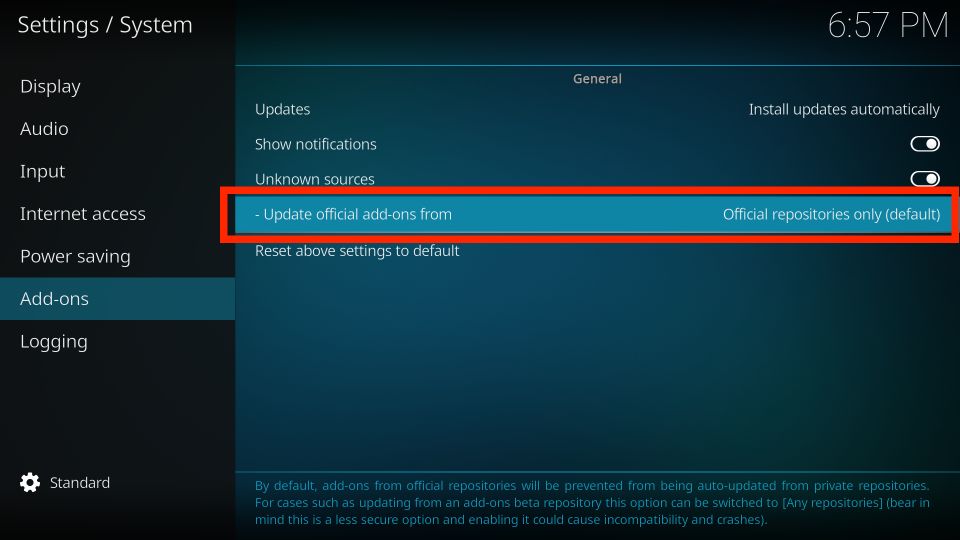 7. Select Any repositories from the list to automatically allow Kodi to update addons via any repo.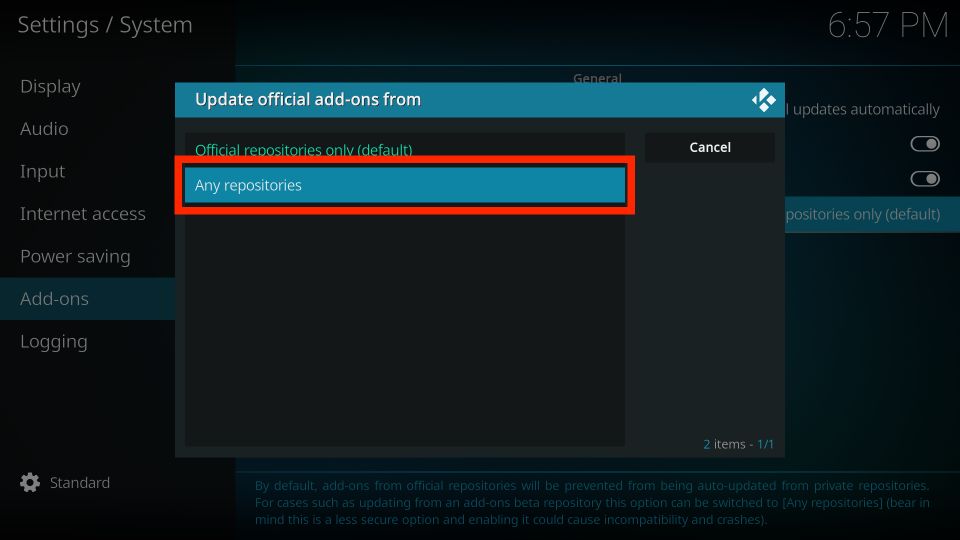 Part 2 – Install THE CREW REPO
Use the steps below to add THE CREW REPO source and install its repo zip file:
1. Press Settings Cog under the Kodi logo to launch Kodi settings.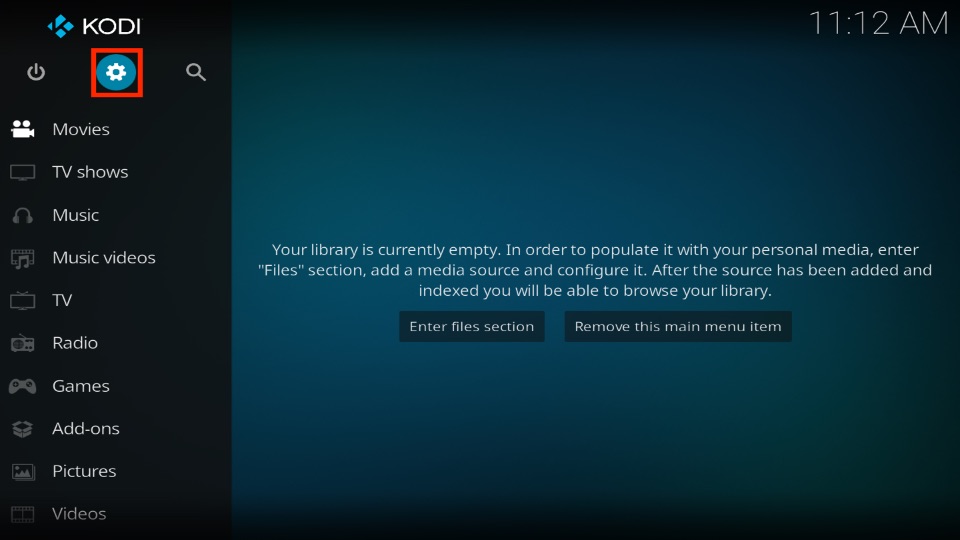 2. Launch File manager – on your screen's top left.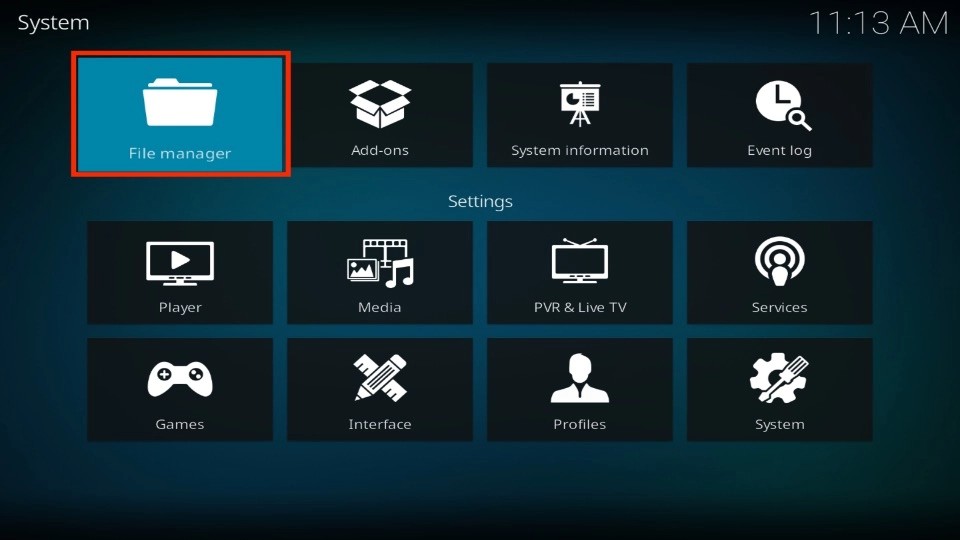 3. To reveal the add file source window, choose Add source.
Note: If your File manager contains a bunch of sources, Add source will be at the end of the list.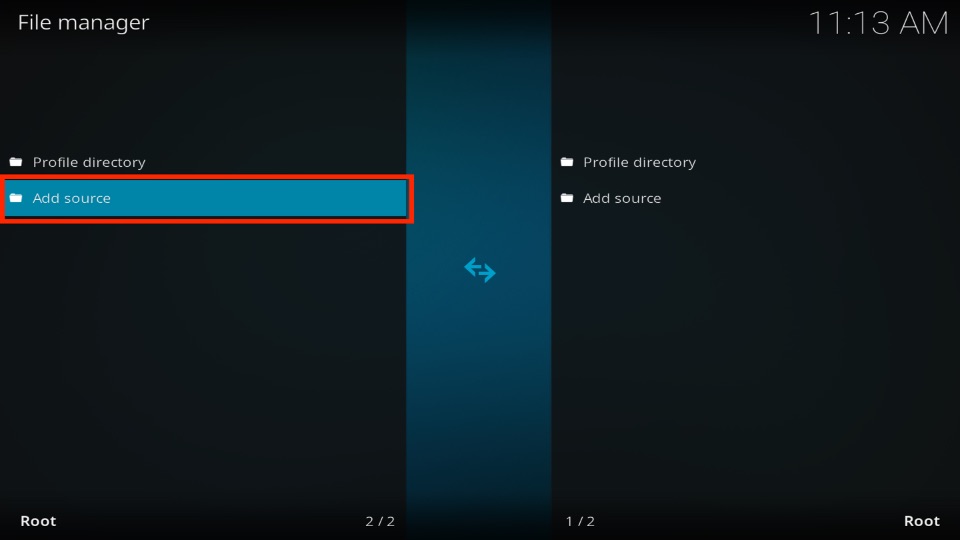 4. On Add file source, under Enter the paths or browse the media locations, pick <None>.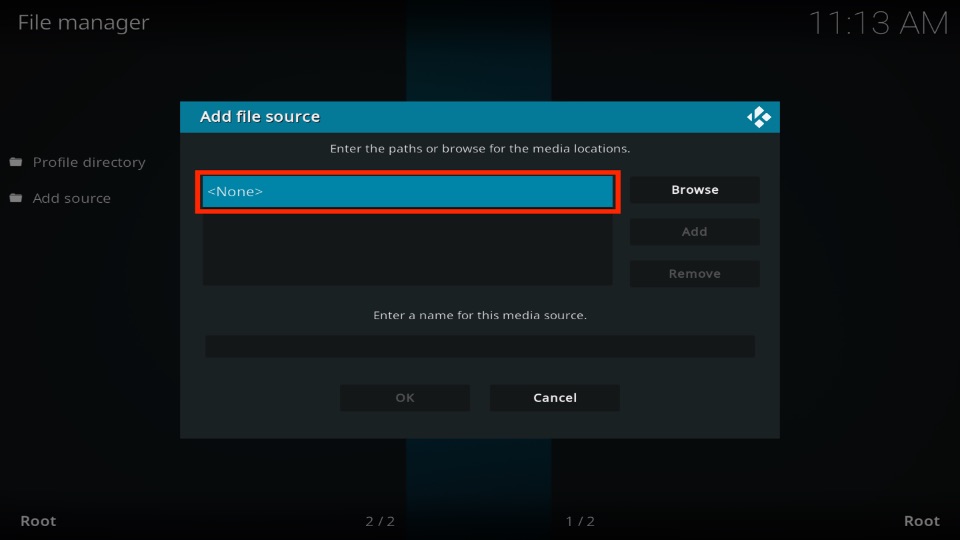 5. Enter THE CREW REPO URL, https://team-crew.github.io, in the input box. Then, hit OK.
Note: The Crew Repo URL belongs to the developers of the Crew Repository. FireStickHow.com is not associated with the developers in any way. We also never host any third-party URLs, addons, builds, or APKs.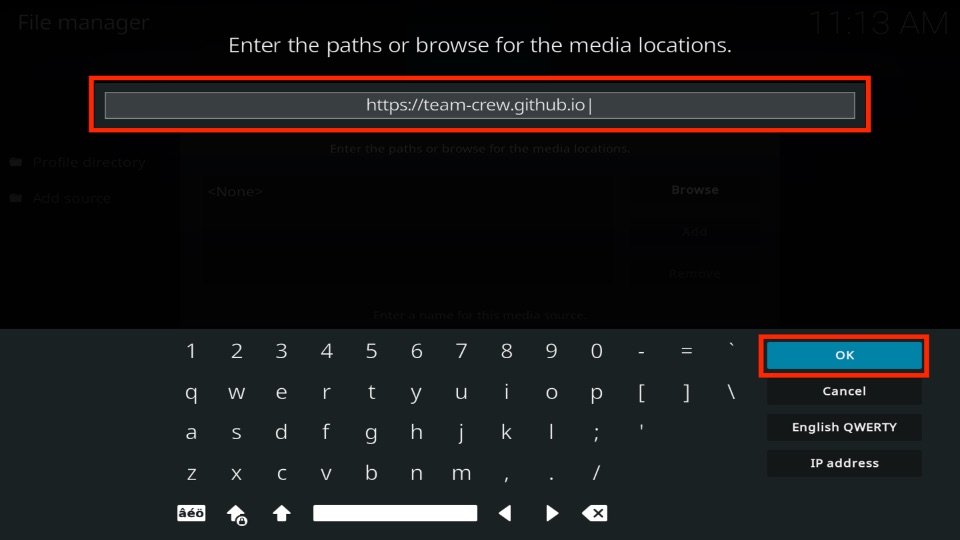 6. You can't leave the name of the source blank. To select one, choose the Empty Input under Enter a name for…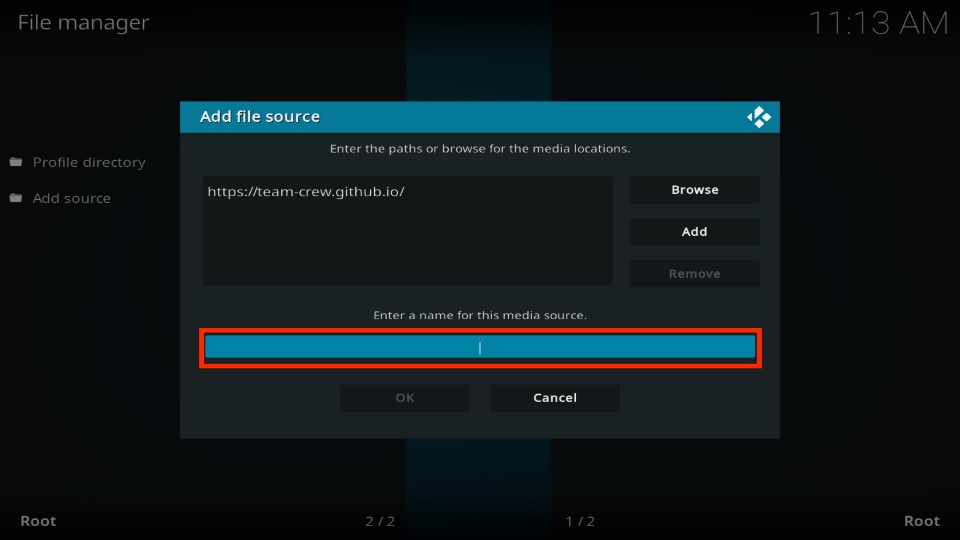 7. I'm choosing The Crew as an alias for THE CREW REPO source. However, you set any name you like. Then, press OK to confirm the change.  
Note: Don't set a complex name, as you might not be able to recall it when needed.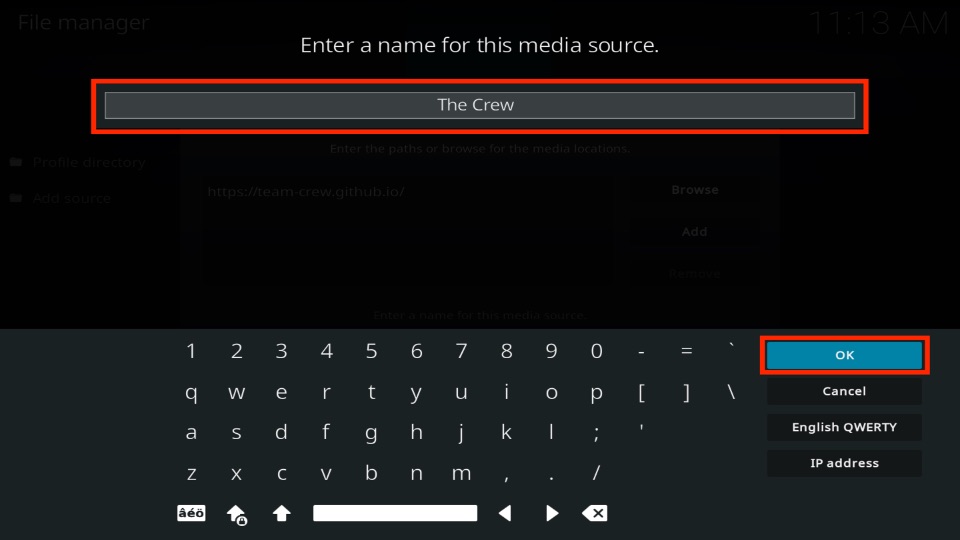 8. Take a final look at your changes and click OK to save them.
Note: Didn't receive an error? This means your source has been added to Kodi's File Manager.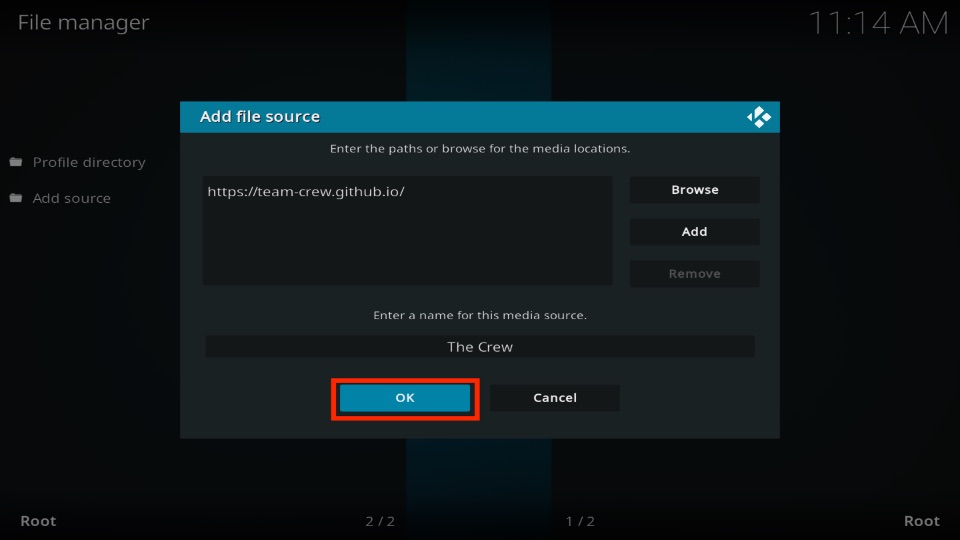 9. Return to Kodi Settings and choose Add-ons.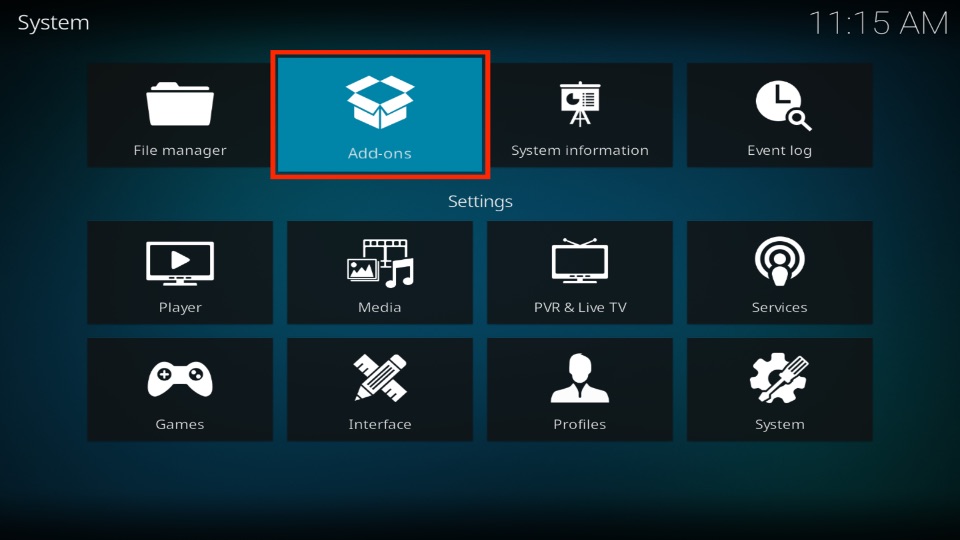 10. Inside Add-ons, open the Install from zip file to use the source you have added to install THE CREW REPO.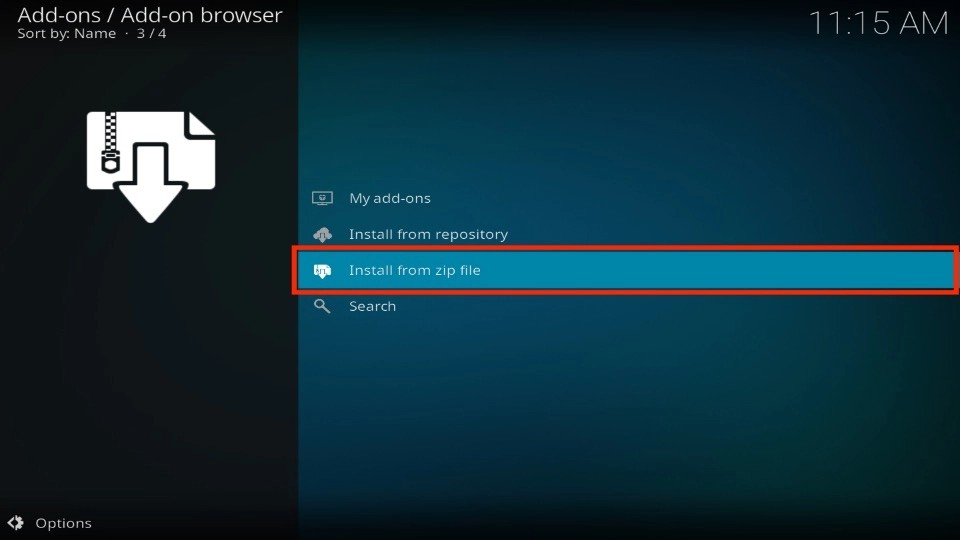 11. A warning message by Kodi regarding updates will appear. Choose Yes to continue.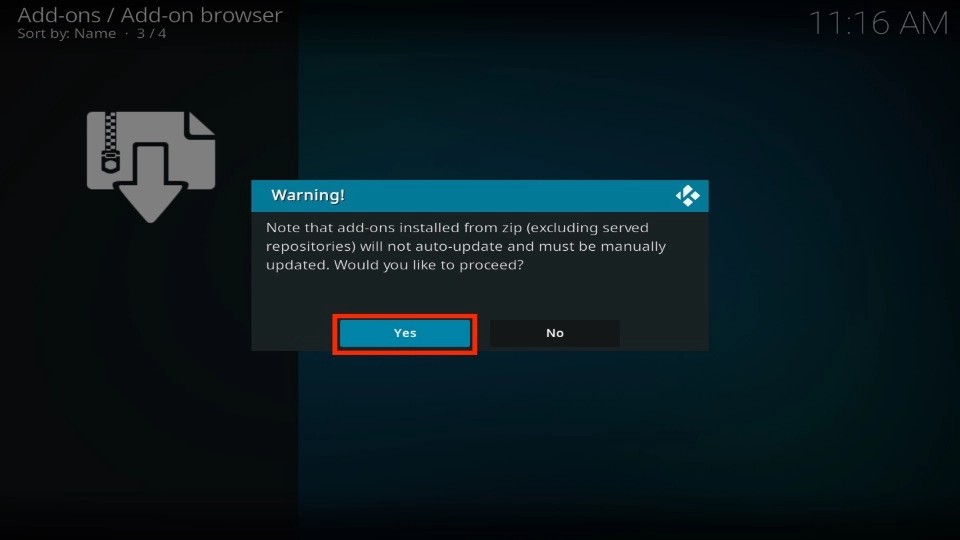 12. Pick the repo name you have set in step 7 from the list. For me, it's The Crew.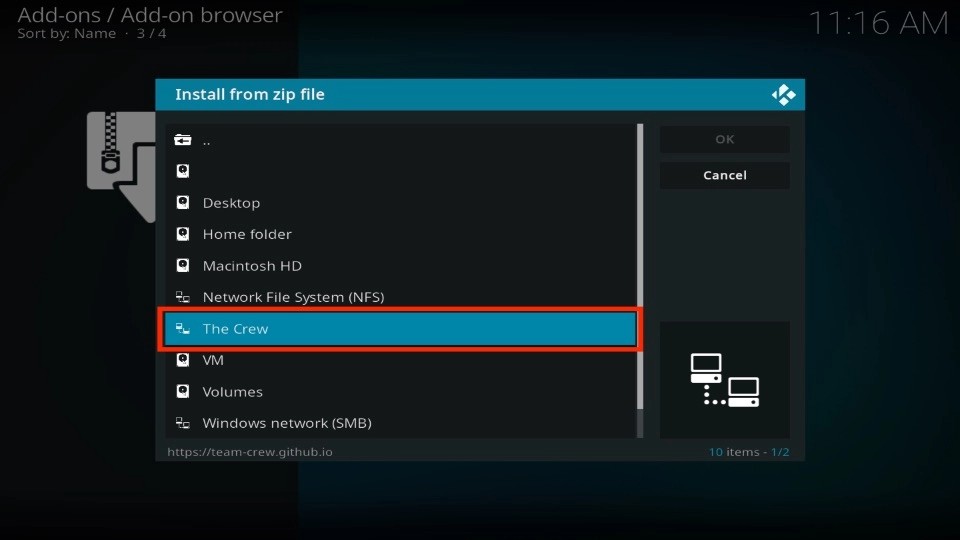 13. Select THE CREW REPO zip file named repository.thecrew-0.3.4.zip.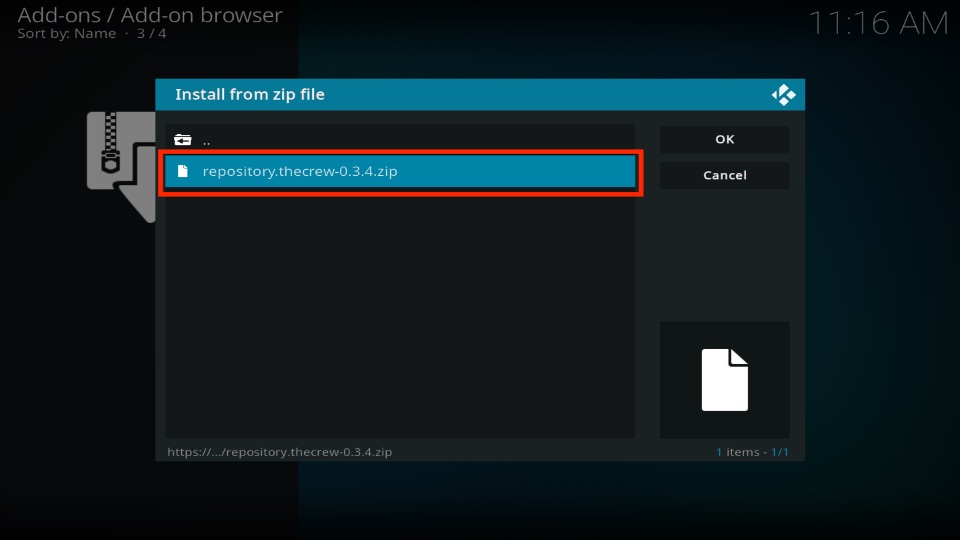 14. On the appearance of THE CREW REPO Add-on installed notification, you are all set!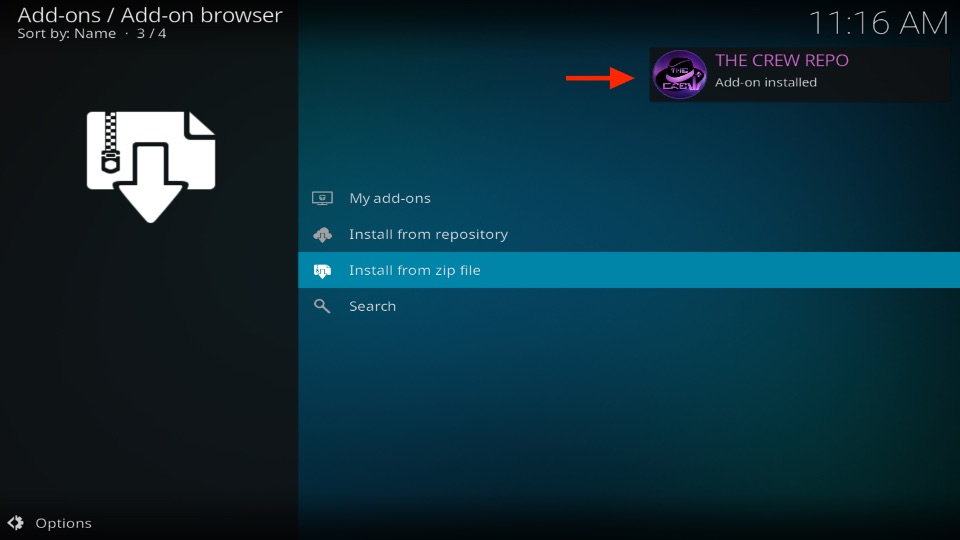 THE CREW REPO is now locally available, just like the official Kodi repository on your app.
Part 3 – How to Install Purely Wrestling Addon
At last, you can use install the Purely Wrestling Kodi addon by following the steps below:  
1. Just above Install from zip file, choose Install from repository to access available repos on your app.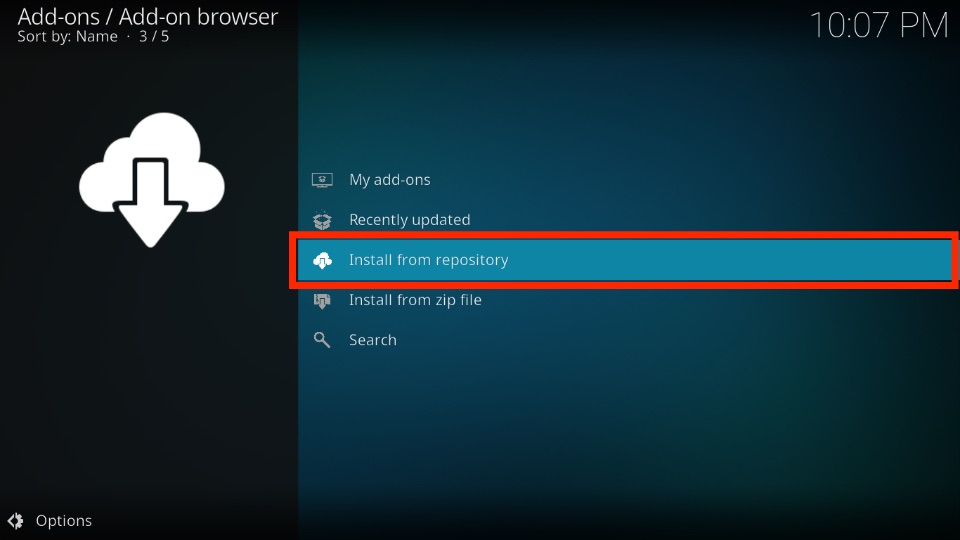 2. You'll see the list of repos on the Kodi app. Choose THE CREW REPO.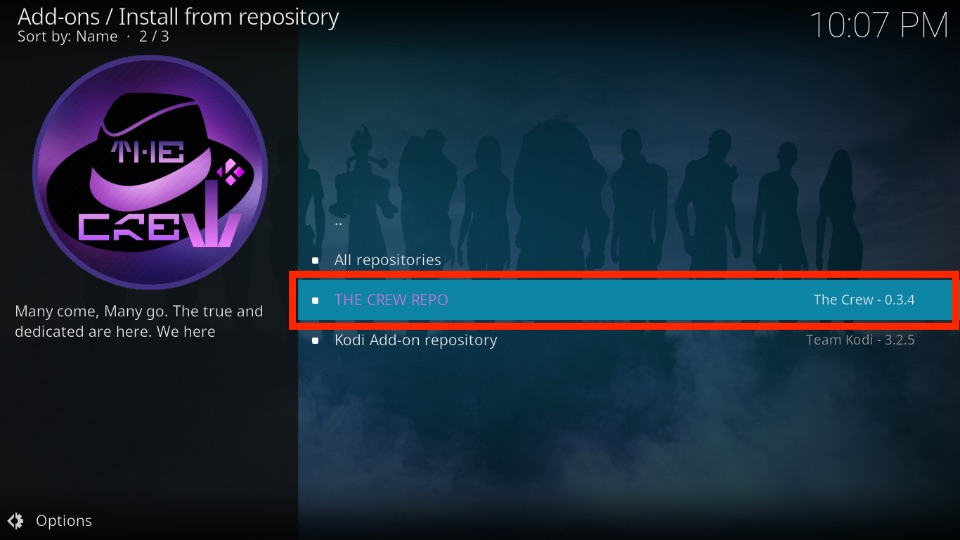 3. There are five sub-sections inside the repo, open Video add-ons.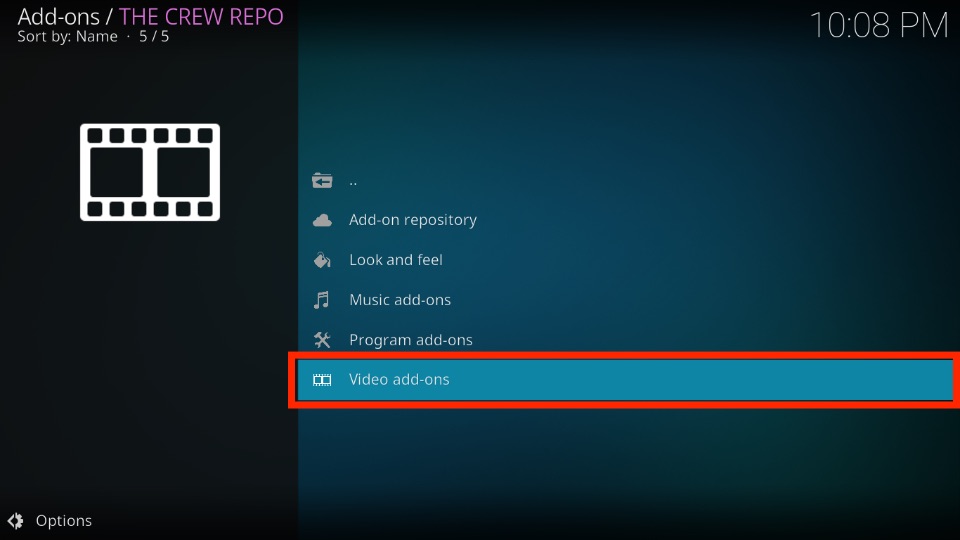 4. Inside, locate and open Purely Wrestling.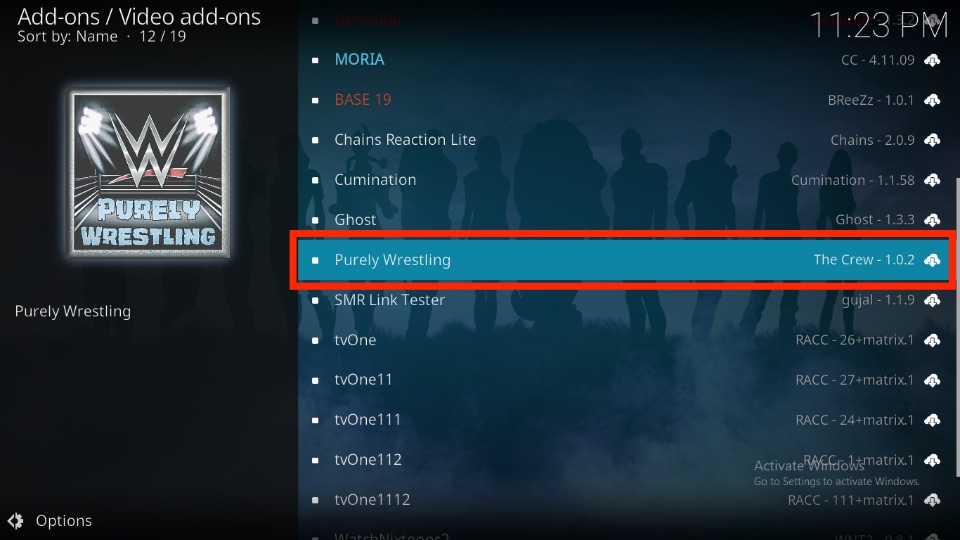 5. On the addon's dashboard, click Install to start installing.
Note: You can also check the addon's additional info like Category, Origin, Dependencies, and more.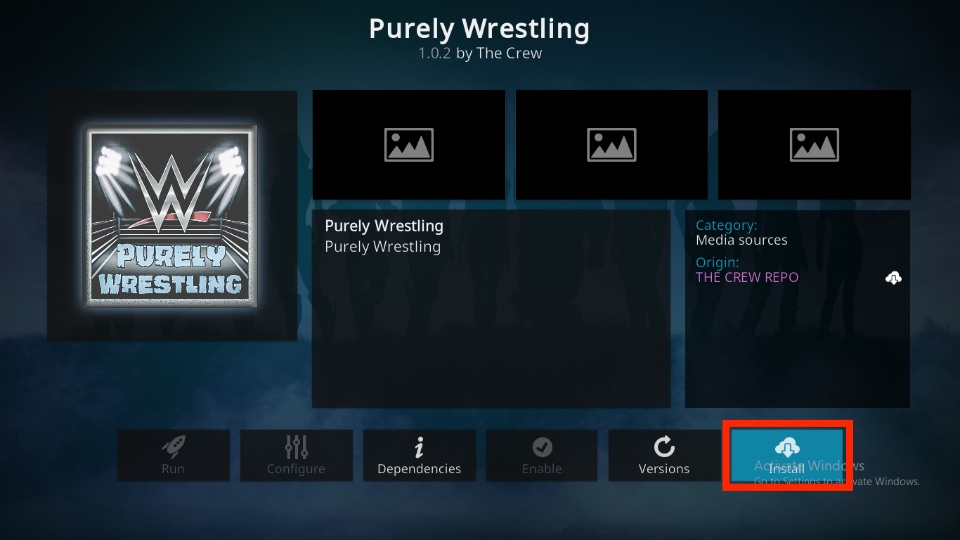 6. Click OK to let additional addons like YouTube, ResolveURL, etc., get installed alongside Purely Wrestling.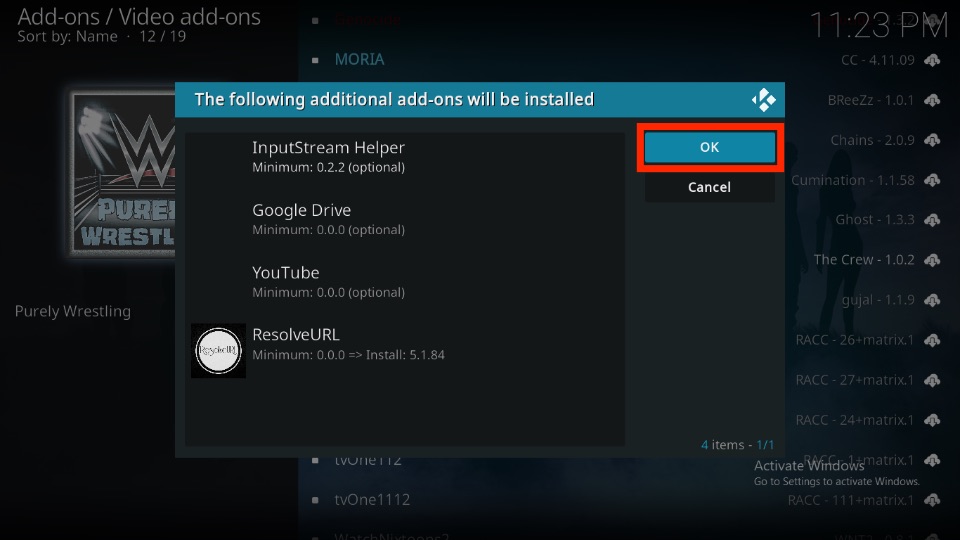 7. You'll see the download and installation progress on the extreme right of the Purely Wrestling option.
8. Once the addon is installed, a pop-up will appear – Purely Wrestling Add-on installed.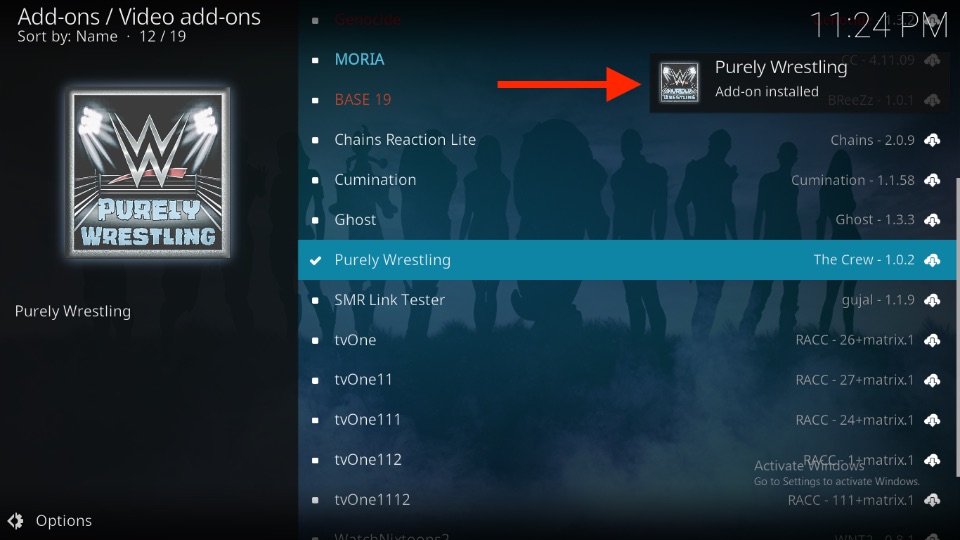 Congratulations! You have installed Purely Wrestling on your Kodi app. 
Wait! It looks like you are all set to start watching your favorite content on Kodi. But have you protected your online identity yet? You are under constant surveillance by the Government and ISP. They use your IP address 3.17.249.235 to track you. Streaming free or copyrighted videos may get you into legal trouble.
Thankfully, you can use a VPN to easily protect your privacy and go invisible from your Government and ISP. I use and recommend ExpressVPN with Kodi.
ExpressVPN is the fastest, most secure, and streaming-friendly VPN. It is easy to install and set up on any Kodi device, including FireStick, Smartphones, PCs, and more.
ExpressVPN, offers an unconditional 30-day money-back guarantee. So, if you do not like the service (I don't see why), you can get a full refund within 30 days.
Please remember that we encourage you to use a VPN to maintain your privacy. However, we do not condone breaking copyright laws.
Before you start using Kodi for streaming, here is how you can protect yourself with ExpressVPN:
Step 1: Sign up for ExpressVPN Here
Step 2: Download ExpressVPN on your device by clicking HERE
Step 3: Open the ExpressVPN app on your device. Sign in with your account. Click the connect/power button to connect to the VPN

Great! You have successfully secured yourself with the best Kodi VPN.
How to Use Purely Wrestling Kodi Addon
You can check out how to use Purely Wrestling by following the walkthrough below:
Head to Add-ons by scrolling down on Kodi's home.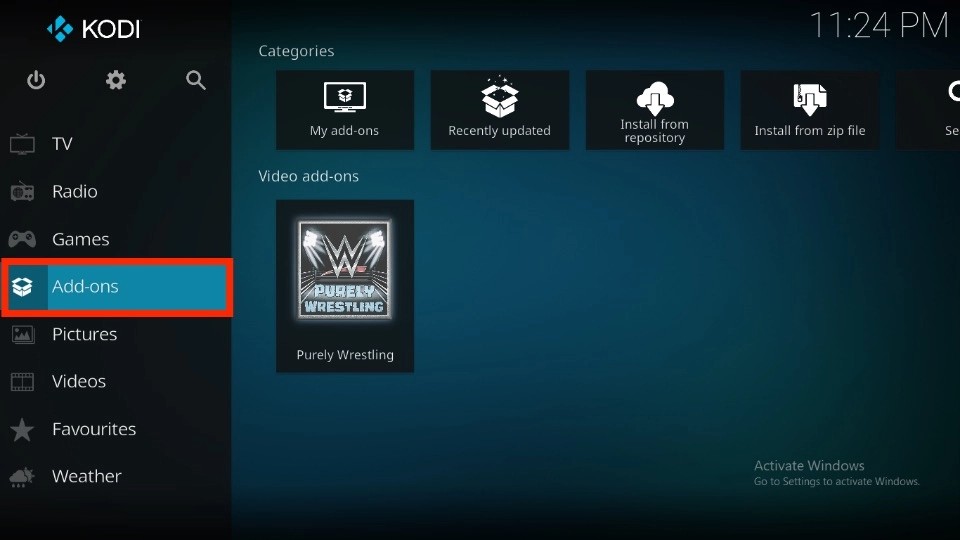 On Video add-ons, launch Purely Wrestling.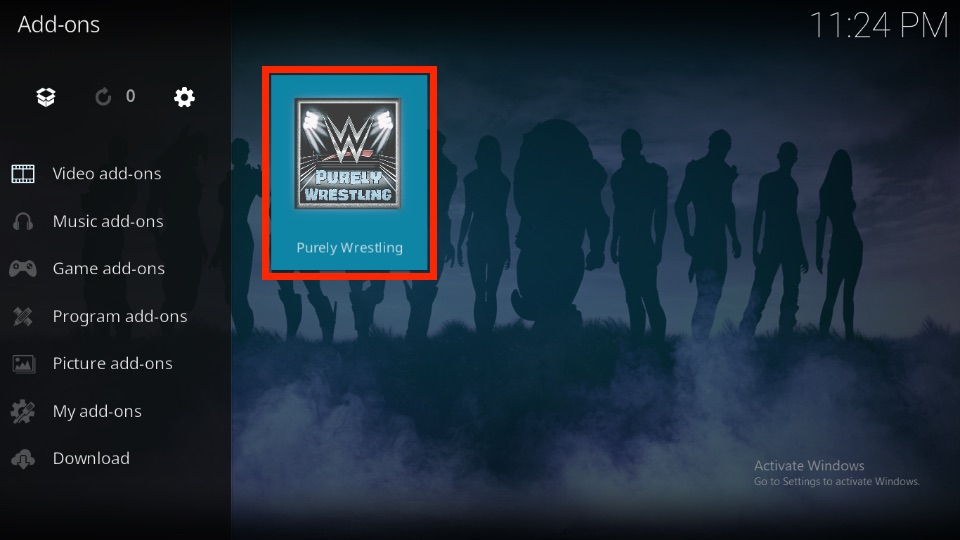 Welcome to Purely Wrestling! The addon consists of 22 main sections, including Live, Shows, Pay Per Views, Archives, Documentaries, Network Collections, and more.
Let's explore the first section, Live.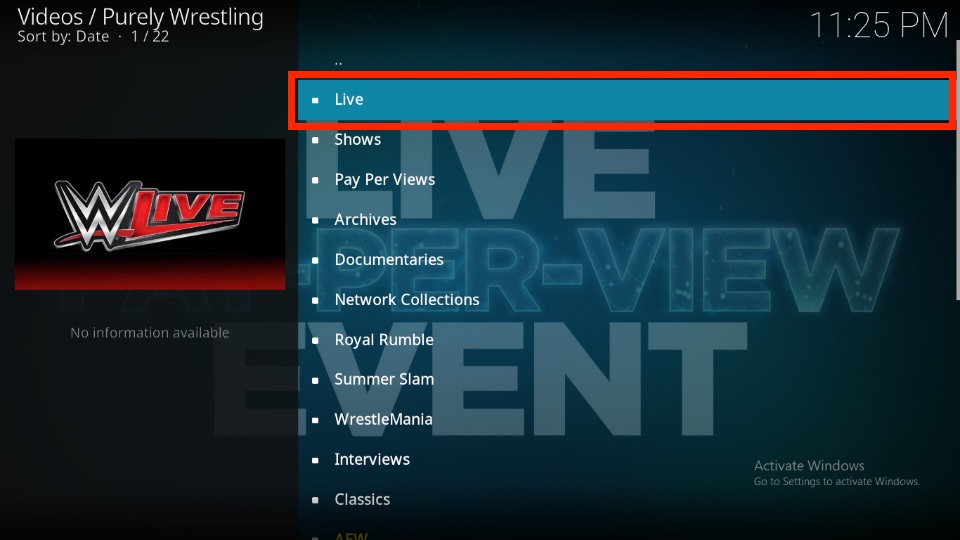 Inside, you'll see the live and upcoming events split into different wrestling sports.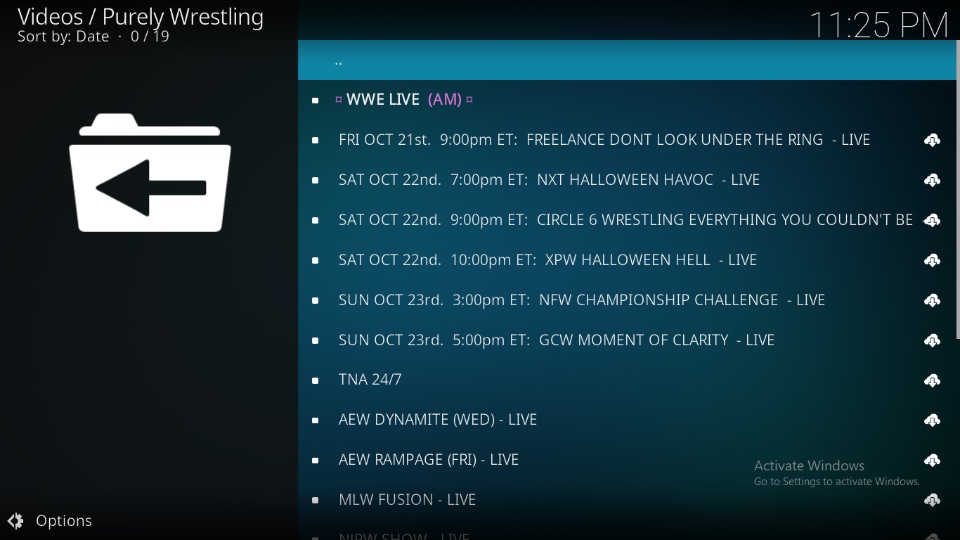 To explore different wrestling shows and open Shows.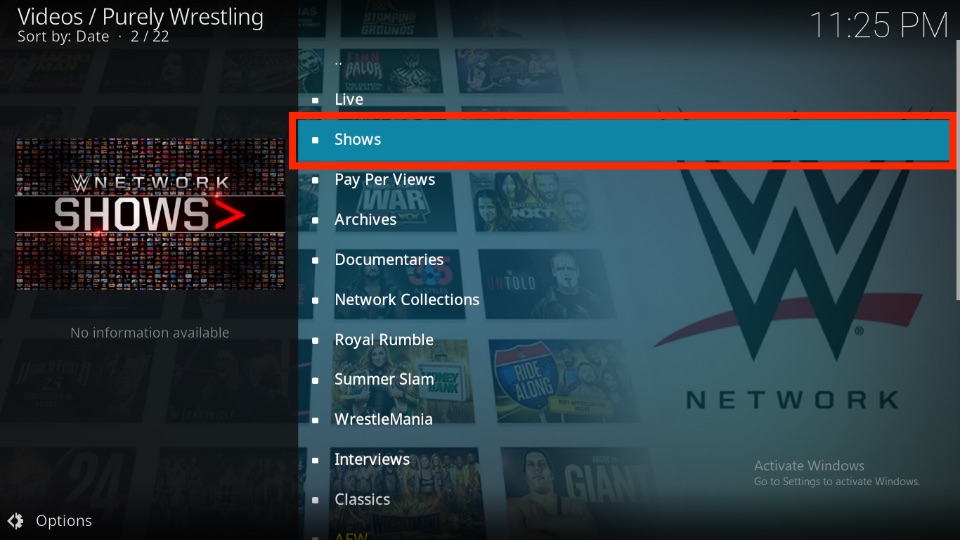 There are 78 shows available inside. Choose the one you wish to watch.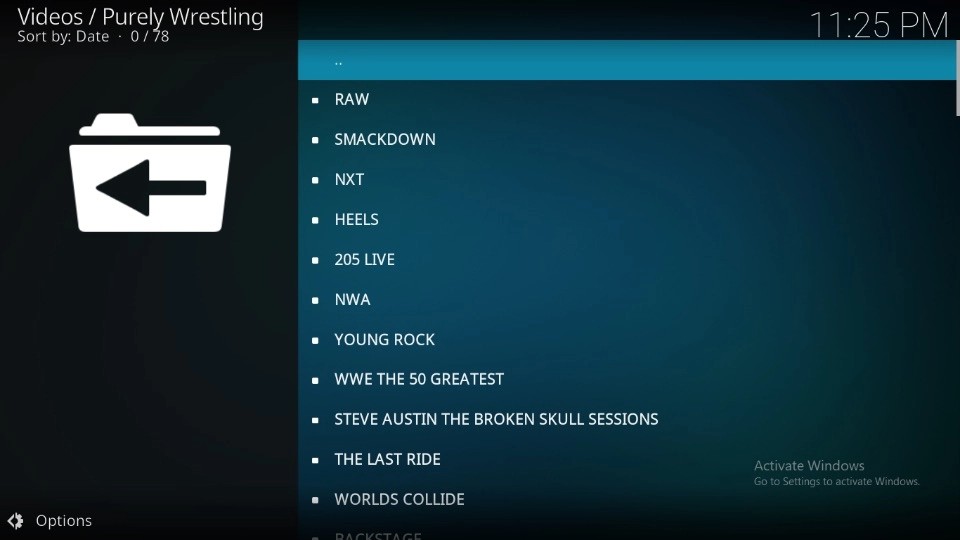 To access the past and upcoming PPVs, select Pay Per Views.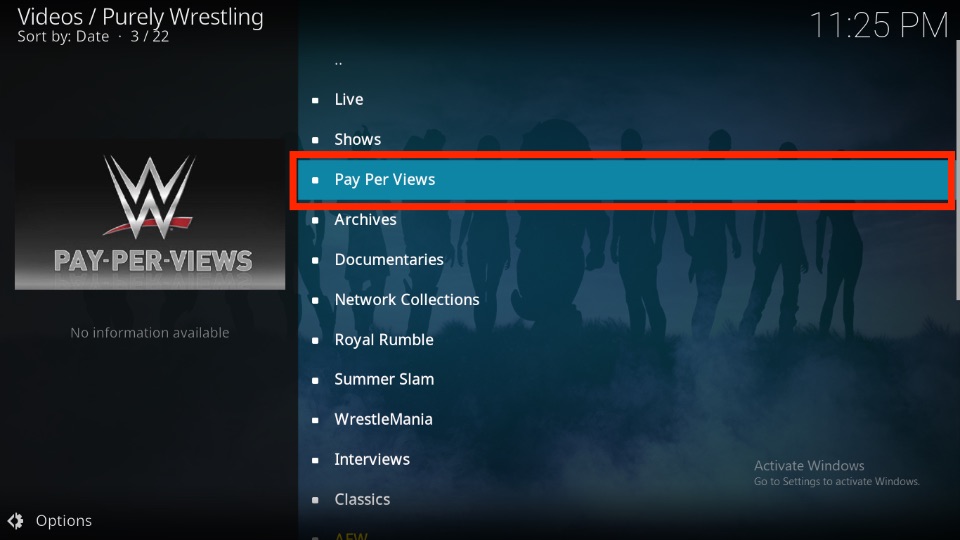 PPV events are split into year folders. Feel free to explore them!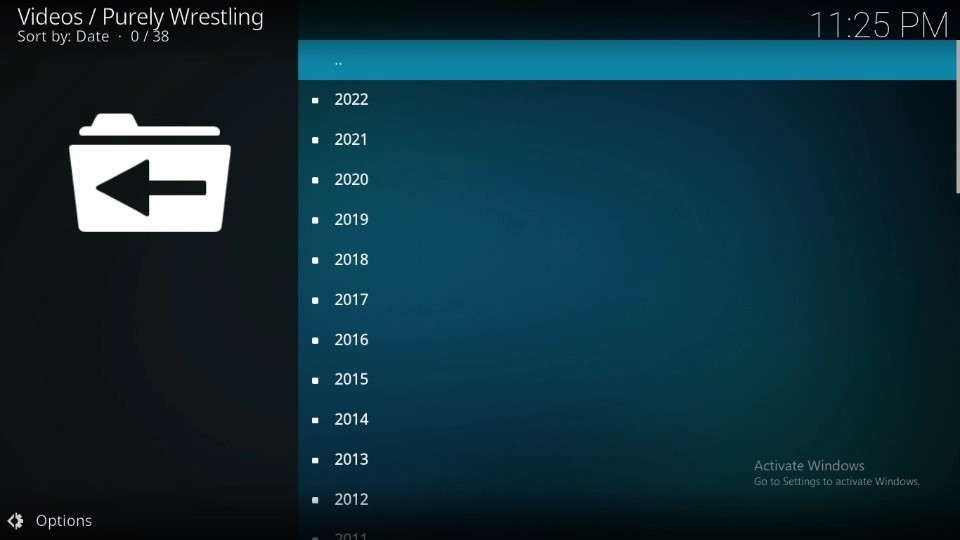 To go back in the time of the wrestling world, open Archives.
Inside are 28 folders that let you access archives of multiple wrestling sports genres.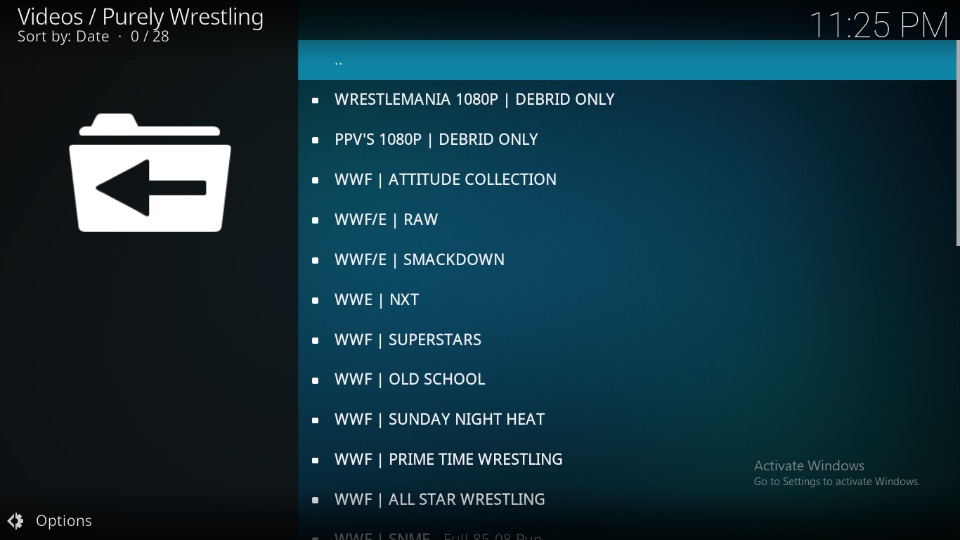 To watch wrestling documentaries, open Documentaries.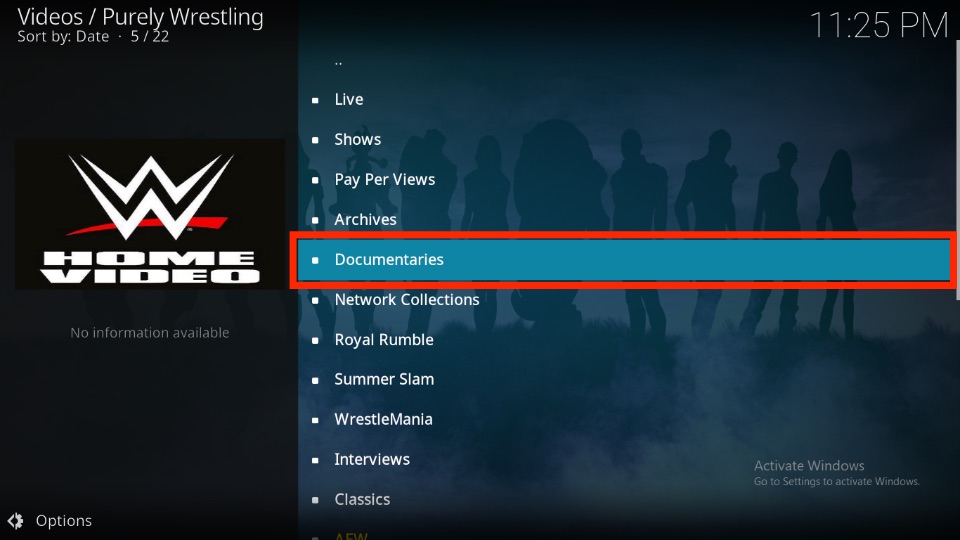 Inside, three sub-sections let you discover the exact type of docs you want to watch.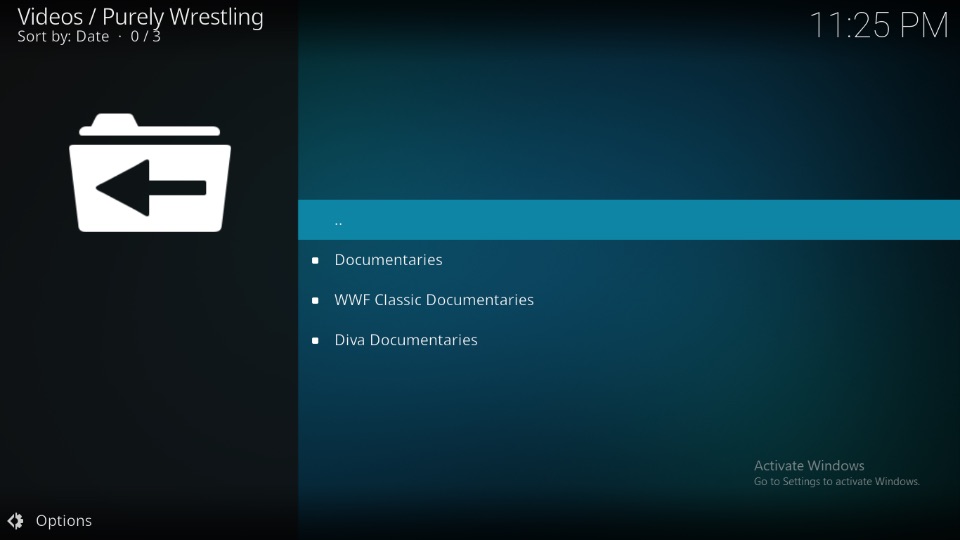 To access wrestling collections per network, open Network Collections.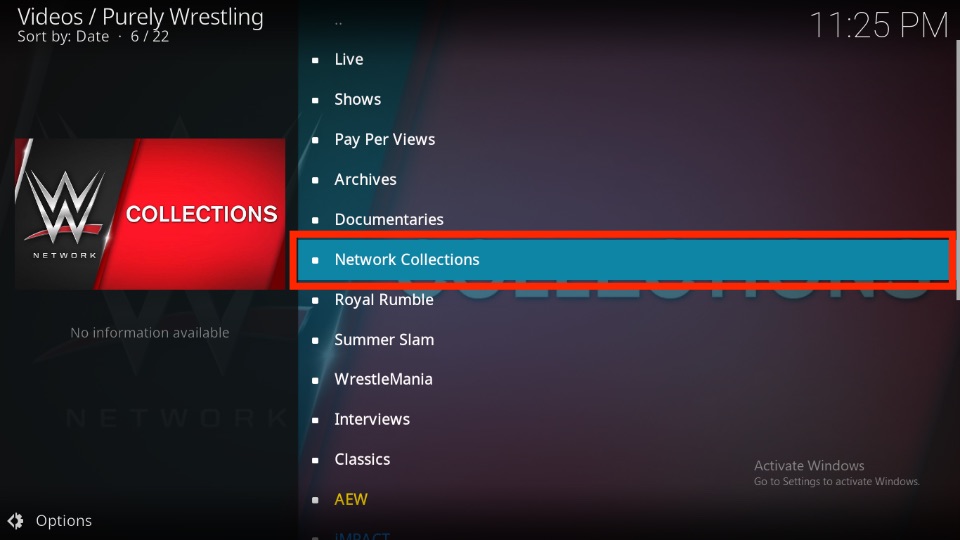 I can see 27 network collections inside the folder.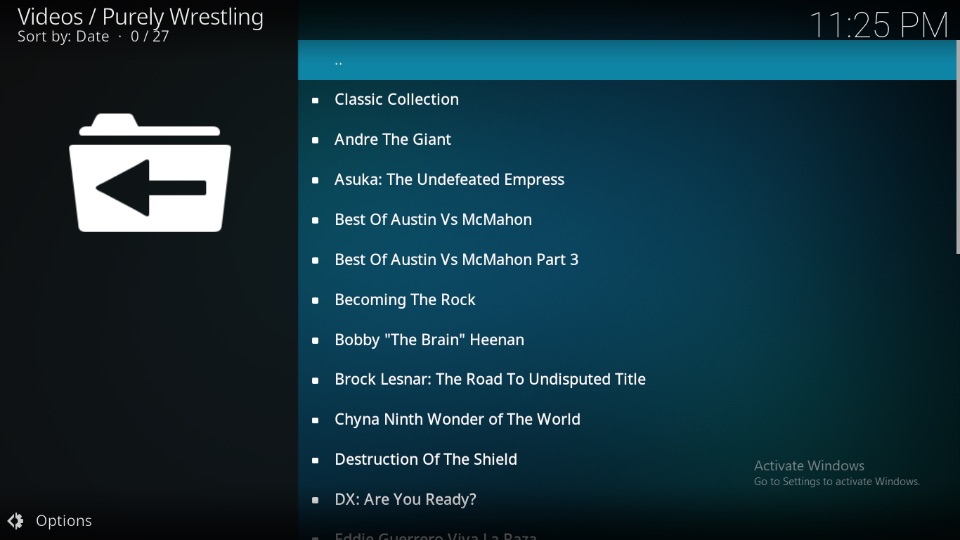 To watch past wrestling interviews and open Interviews.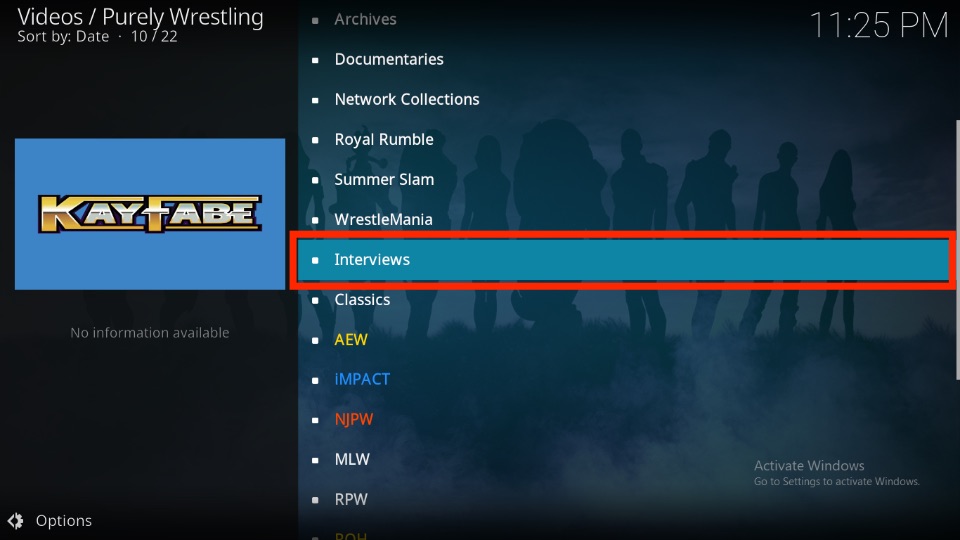 The section is split into 27 sub-folders so you can quickly discover wrestling network interviews.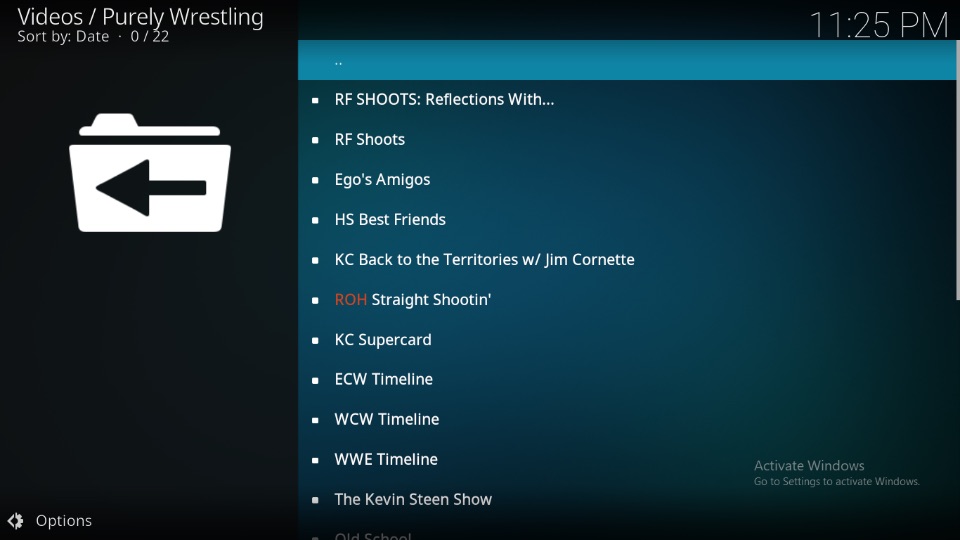 If you want to stream wrestling matches, open Matches.
There are multiple types of matches available inside.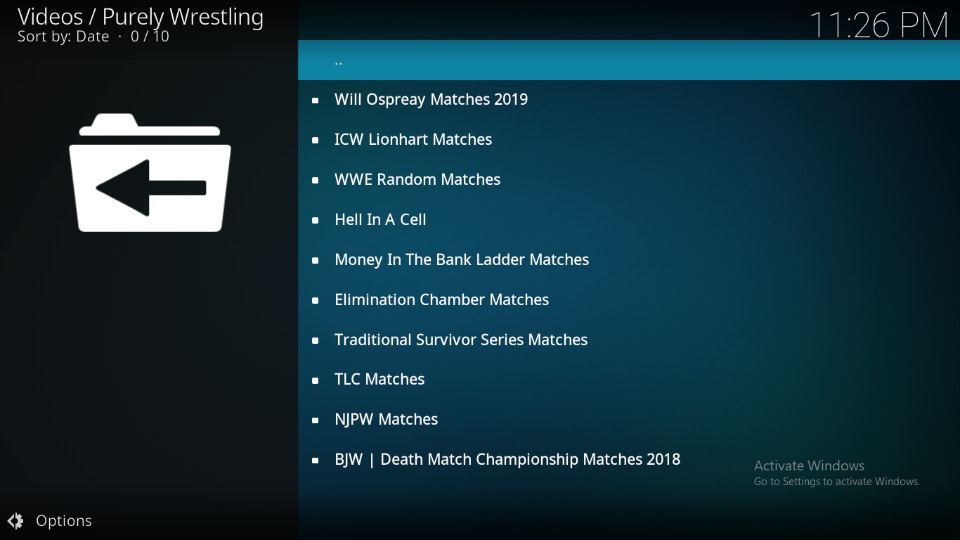 Lastly, feel free to discover other sections I haven't covered.
How to Set Up Real-Debrid on Purely Wrestling
Purely Wrestling supports Real-Debrid. And for those who don't know about it, check out how to set up and use Real Debrid. After that, use the following instructions to connect your RD account with the addon:
1. Hover on Purely Wrestling and press the Options button on your device or hold the Select button. Then, choose Settings.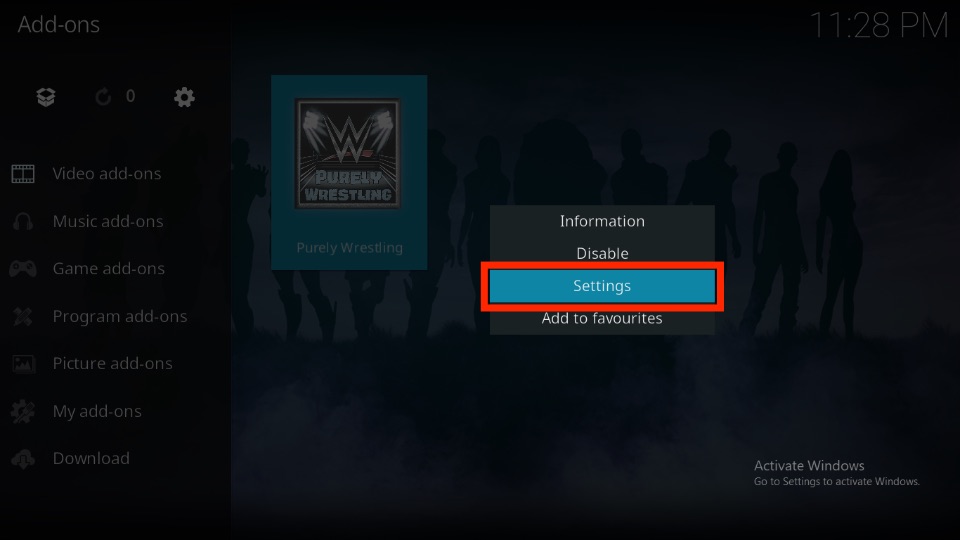 2. Select Resolve url settings.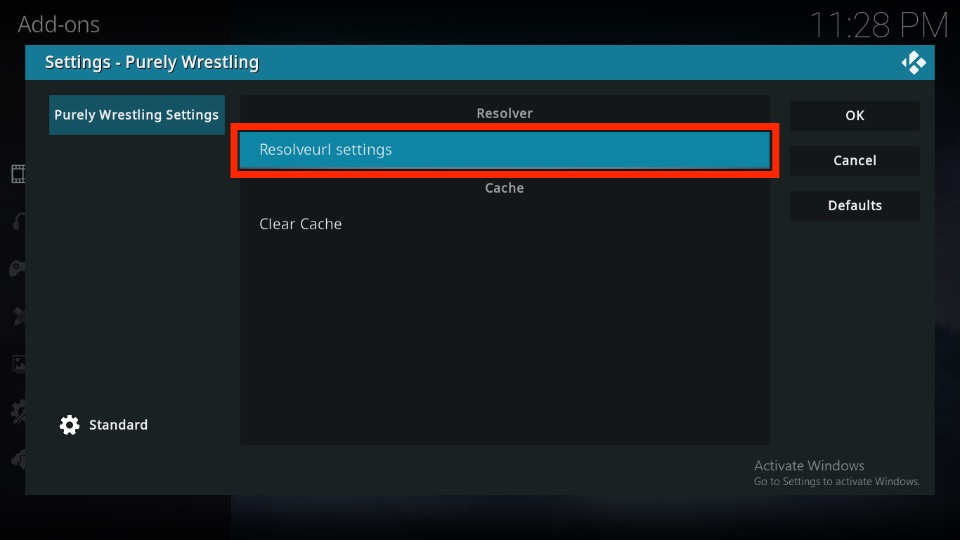 3. Use a phone/PC to visit https://real-debrid.com/device using a web browser. After that, enter the code you see on your Kodi screen.
Note: Login to your Real Debrid account before you visit the above URL.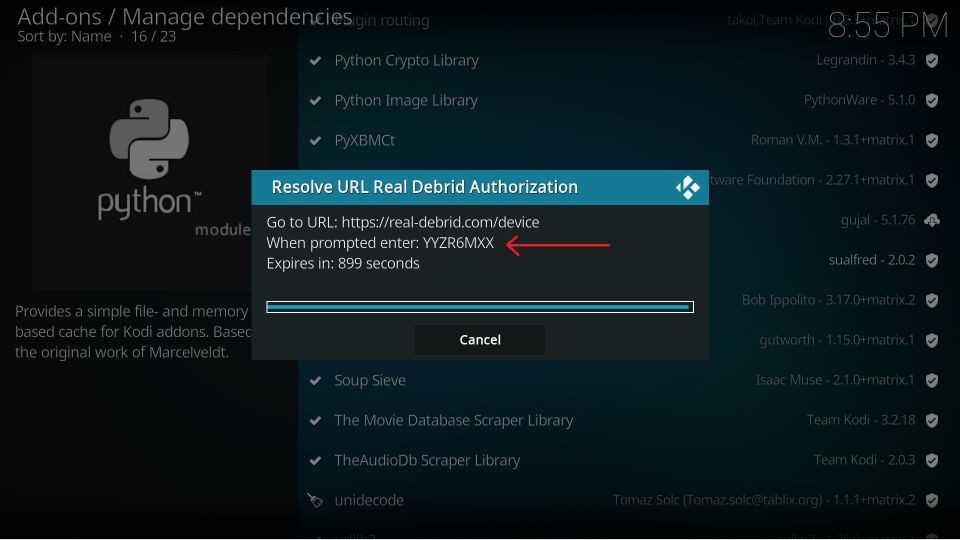 Real-Debrid is now connected with Purely Wrestling.
Conclusion
Purely Wrestling is a one-stop window to stream live events, interviews, documentaries, and more about wrestling. Feel free to take help from our guide on installing Purely Wrestling Kodi addon. 
Related: