This post guides you on how to fix Kodi not working. I will discuss the common issues with Kodi and how to fix them. Read on to discover the solution that will best resolve your Kodi issue.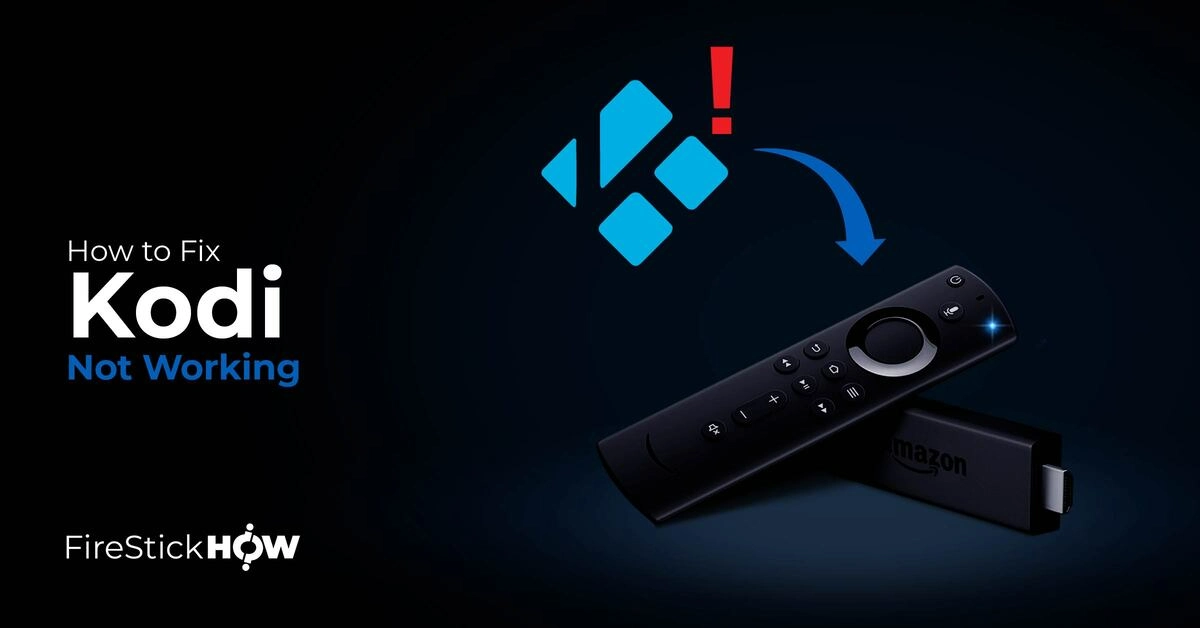 Are you having problems with Kodi? Kodi is an excellent media player for playing local content and streaming online shows, music, films, and sports. However, like most apps, it runs into problems. These problems may originate from data accumulation, app bugs, corrupt addons, or server problems. Other times, the problem may be your device or internet connection.
Whether you are using Kodi on FireStick or any other device, you may run into problems.
Luckily, most Kodi issues are easy to fix. If you are wondering how to fix Kodi not working, stay with me to learn how to resolve common problems.
Attention KODI Users: Read before you continue
Government and ISPs endlessly monitor your online activities using your IP address 52.167.144.180 (exposed to everyone). Kodi is an excellent platform for streaming movies, TV shows, and sports, but streaming copyrighted content can get you into legal trouble. 
You should use a reliable Kodi VPN and protect your streaming activities and privacy. A VPN will hide your IP address and bypass government surveillance and geo-restrictions.
I trust and use ExpressVPN, the fastest and most secure Kodi VPN. It's easy to install on any Kodi device, including Amazon FireStick, PCs, and Smartphones. In addition, it offers a 30-day money-back guarantee, and 3 free months with the annual plan.
Read: How to Install & Use the best VPN for Kodi.
How to Fix Kodi Not Working
Generally, Kodi issues can be categorized into two types: server-related issues and local issues.
It is easy to resolve local issues because the problem is superficial.
However, server-related matters are hard to fix unless you are an expert or get help from Kodi or addon developers. For the latter, the most you can do is look for ways to get around the problem or wait for developers to fix it.
Let's discuss the common Kodi issues and how to resolve them.
Common Kodi Issues and How to Fix Them
Here are common issues people face while using Kodi and how to fix them.
1. Kodi is Not Working At All
It is one thing for Kodi to have issues, such as no streams available or buffering, and it's another thing for the app to stop working altogether. Consider an instance where you start the application, and it loads a black screen, or Kodi cannot connect to the internet. When this happens, the most common culprit is throttling by your internet service provider (ISP).
Your ISP can throttle your bandwidth to slow down or prevent an internet connection when using certain sites and apps. If they believe you are using Kodi to stream content or stream videos that require a lot of bandwidth, they will interfere with your internet connection when using Kodi.
To bypass the throttling and stream seamlessly on Kodi, use a VPN for Kodi. A VPN will hide your streaming activity from your ISP, and they won't know whether you are using Kodi.
I highly recommend ExpressVPN because it's fast and protects your privacy. It has military-grade encryption, multiple VPN protocols, and DNS protection.
2. Kodi Constantly Stops/Freezes
Frequent Kodi crashes or the app stopping in the middle of streaming are frustrating. It spoils your streaming experience. But what causes frequent Kodi crashes and freezes?
The common culprit in Kodi crashes is using an outdated version. Kodi developers are constantly improving the app and releasing the latest versions. If you are using an outdated version, update to the latest release to fix the crashes and freezes.
As of this writing, the newest version is Kodi 20.2. If you are not aware of your Kodi version, follow the steps below to confirm:
1. From the Kodi home screen, click Settings.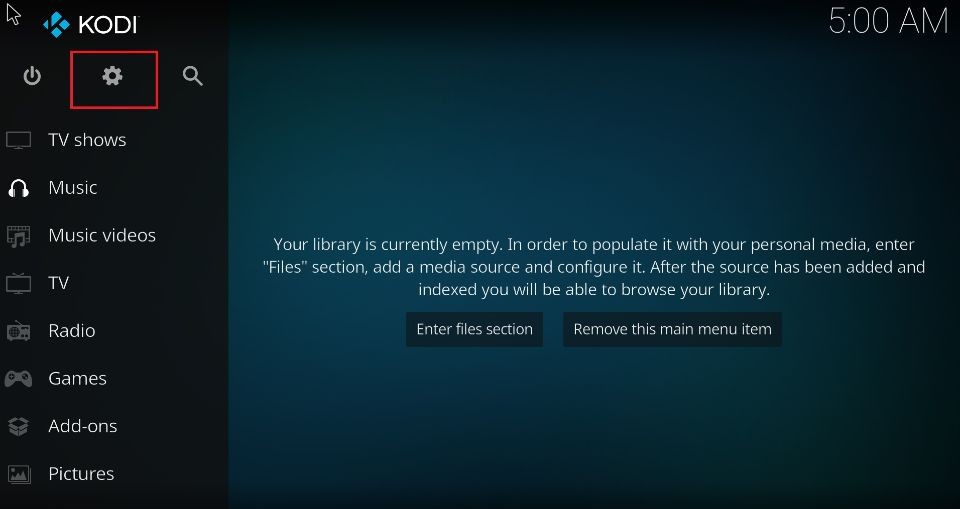 2. Select System Information.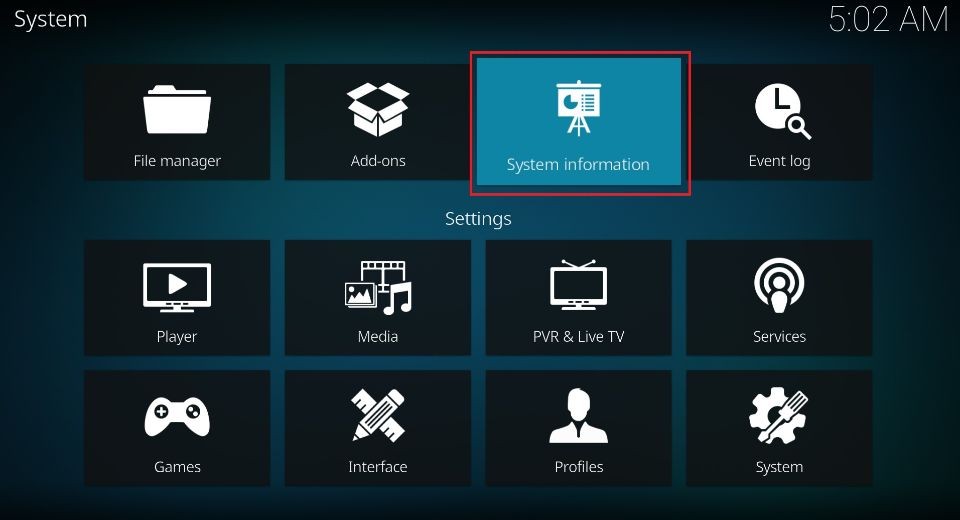 3. You'll see the Kodi version under Version Info under the Summary section. For instance, Kodi Build 20.1 (20.1.0).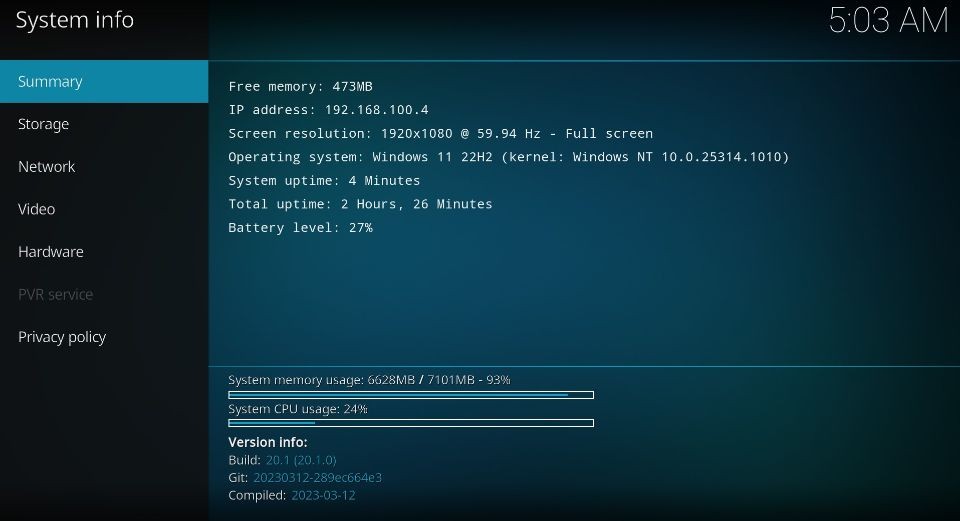 Unfortunately, updating Kodi from within the app is challenging, especially on Android and Windows devices. However, it's possible to update Kodi on a FireStick without losing data.
3. Buffering Issues on Kodi
Are you trying to stream a movie, TV show, music video, or live sports, but Kodi keeps buffering? Follow our separate guide on how to fix buffering on Kodi.
You can resolve the buffering issue in several ways to restore your seamless streaming experience. Here's a quick summary:
Using a VPN for Kodi.
Choosing a different streaming link, most likely one with a lower resolution.
Checking your internet speed.
Confirming the streaming source works correctly on support groups, Kodi forums, or search engines like Google.
Using Kodi maintenance and diagnostic tools such as Ares Wizard to optimize cache.
4. Kodi Repository, Addon, or Build Is Not Working
A repository is a library where you can find builds and addons for Kodi. Kodi has an official repository from which you can install official builds and addons. This repo rarely goes down or stops working.
However, third-party repositories run into problems all the time, as do the builds and addons hosted on them. There are various reasons for Kodi repositories, addons, and builds not working, including the following:
A problem with the servers
Abandonment by developers for legal reasons
Bugs and viruses
Before resolving issues with a repository, addon, or build, check online to see if other people have similar problems. If other people report similar malfunctions, the problem is in the servers, and you can't do much about it.
If others have not experienced these issues, it could be your device, internet connection, or another local issue. To fix problems with a Kodi repository, addon, or build, uninstall it, then reinstall it.
Uninstalling and reinstalling will erase all data but should fix your issue. If not, forget the repository, build or add on, and install an alternative.
Here is a list of Kodi addons and Kodi builds that run seamlessly with minimal issues.
5. Kodi Says No Streams Available
Isn't it frustrating when you set up Kodi, search for a movie or sports event you want to watch, and when you sit comfortably to stream it, you get the 'no streams available' error?
Well, there are various causes for this issue. They include using an outdated addon, ISP throttling, cache accumulation, a faulty internet connection, and unavailable sources.
The following solutions should fix your no streams available issue on Kodi:
Update the addon or use an alternative with available sources
Use a Kodi VPN
Clear Kodi cache
Fix your internet connection
Refresh or restore Kodi to default settings
6. Kodi Finds Streams, but They Won't Play
There are several reasons Kodi streams won't play. The most common ones are a faulty internet connection, using an outdated addon, and accessing streams from geo-blocked addons.
Addons like Netflix and BBC iPlayer will block your streams if you try to access content unavailable in your region. To fix this issue, try the following solutions:
Ensure your internet connection is stable
Use a different addon that's more stable
Use a VPN for Kodi to bypass geo-blocking
7. Kodi Can't Install Addons
Have you tried to install an addon, but all you see is a "failed to install dependency" error? This is a common issue with Kodi, especially with unpopular third-party addons.
If you have found a new addon and tried to install it on Kodi with no success, the following may be the cause:
The addon is offline, has been deleted, or has been moved to another repository.
The addon has uninstalled dependencies that are needed for the addon to function.
The available addon is incompatible with the Kodi version.
Most of the time, when a Kodi addon can't be installed, the problem is with the servers, dependencies, and developer actions. In such a scenario, there isn't much that you can do.
The best thing to do is install an alternative addon while you wait for the developers of the other addon to fix the issue.
8. The Search Function Not Working on Kodi Addon
Kodi does not host its content, unlike most apps. Instead, it relies on addons that let you search for content, fetch available links on the internet, and avail them on Kodi for streaming. For this reason, it is a big deal when the search function on the addon is not working.
Unfortunately, this is a server problem, and only the addon developer can fix it. If you've seen others experiencing the same issue and reported it on forums, wait to see if the developer fixes it.
9. Kodi Won't Launch
If the Kodi app won't open on your device, something is wrong with the app, its compatibility with your device, an addon, or a build. There are various ways to fix the problem, depending on the root cause.
These fixes include clearing the Kodi cache and data and uninstalling and reinstalling the app. Follow the steps below to clear the Kodi cache when the app doesn't open on FireStick:
1. Click the Settings icon on the FireStick home screen.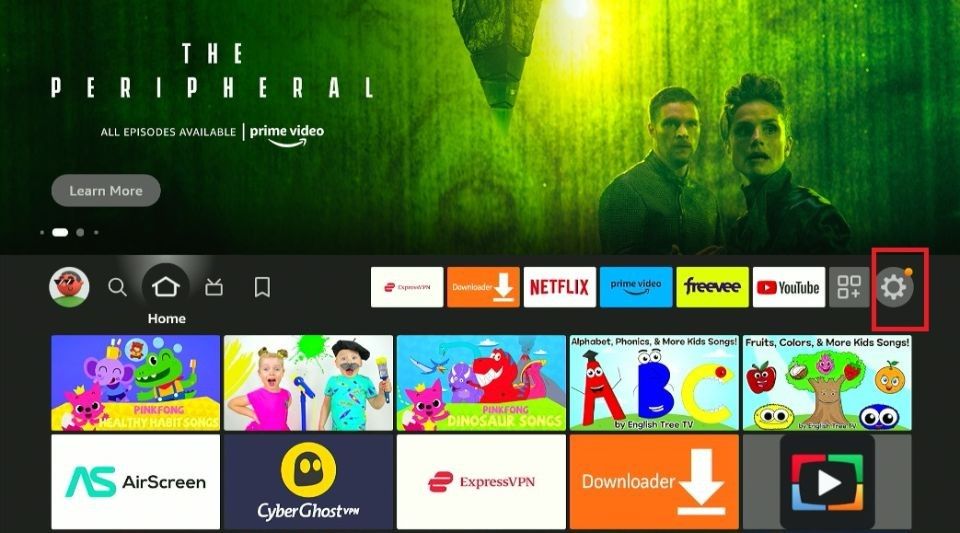 2. Select Applications.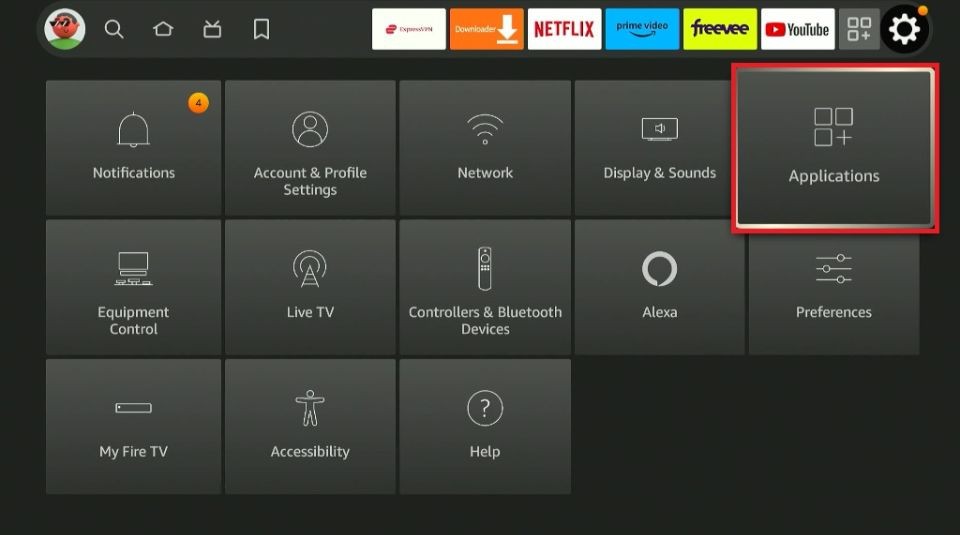 3. Click Manage Installed Applications.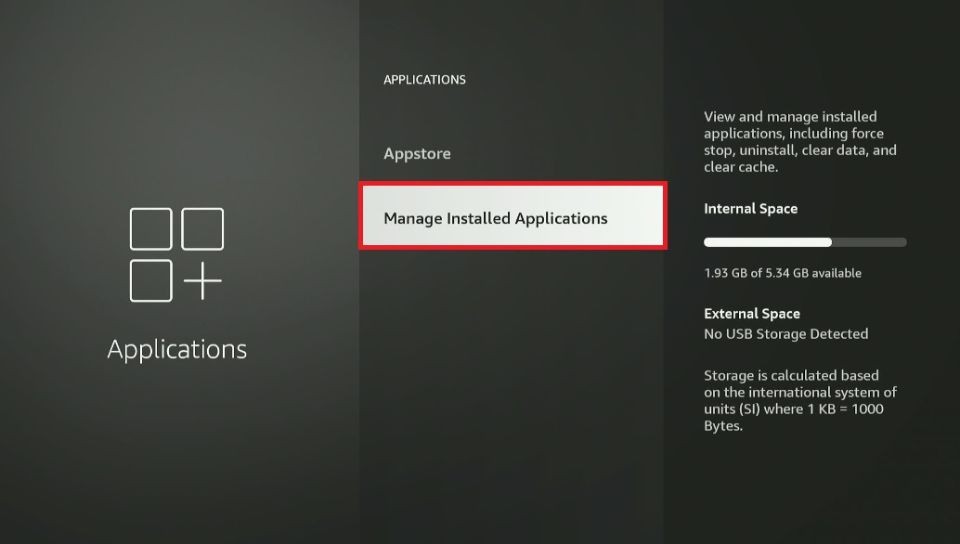 4. Scroll down the apps to find Kodi. Select it.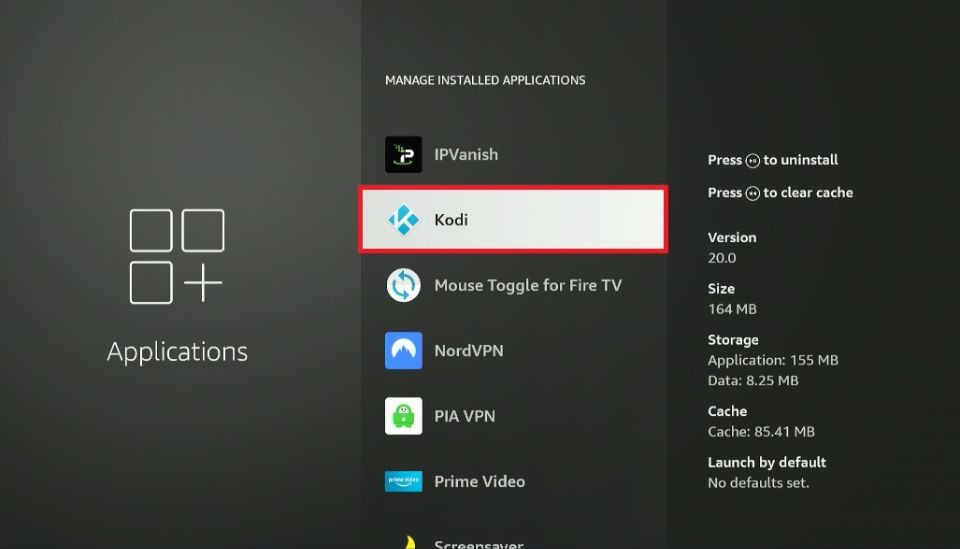 5. Select Clear cache.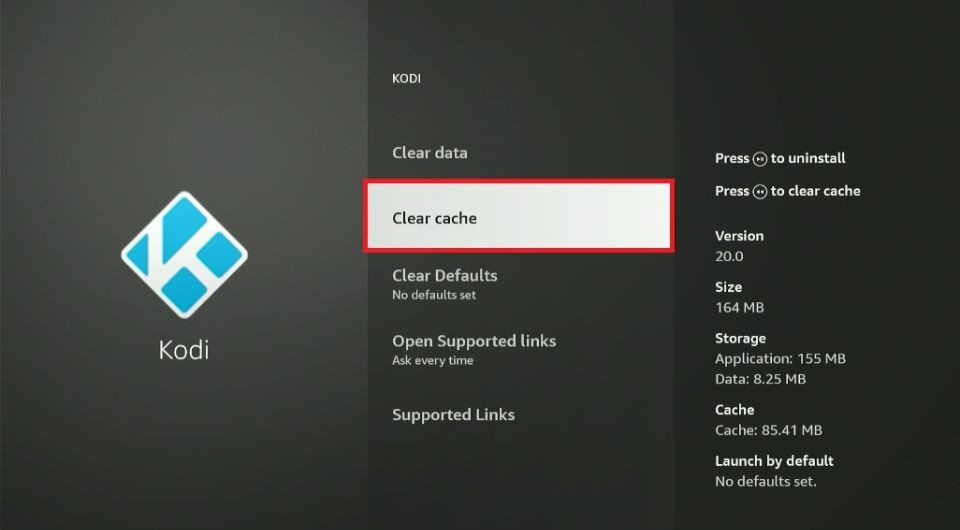 6. If clearing the cache does not fix the problem, follow the same process but select Clear data instead of Clear cache.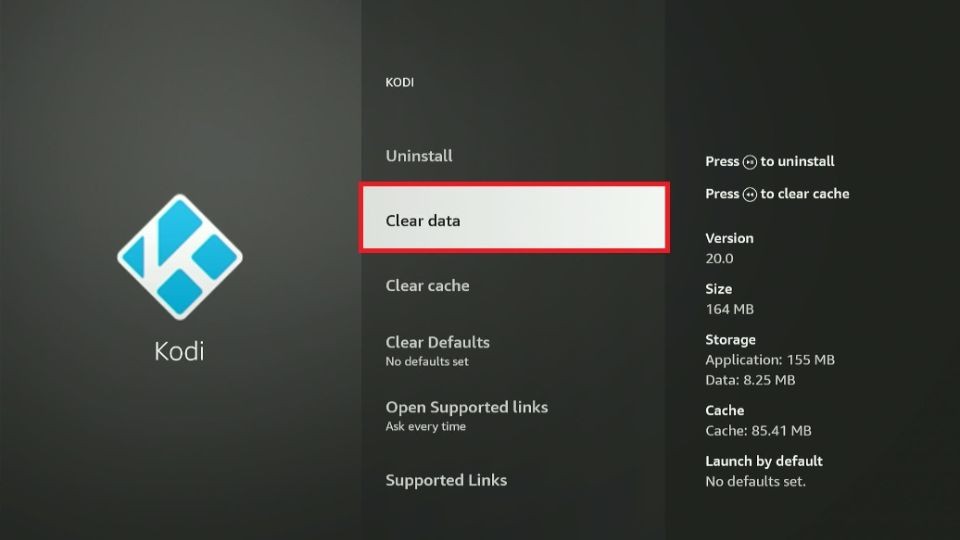 If that does not fix the issue, the last resort is to uninstall and reinstall Kodi. Both clearing data and uninstalling Kodi will clear all data, so you will lose your settings, builds, and addons.
Winding Up
I hope this guide taught you how to fix the Kodi not working issue. Kodi is an excellent media player that lets you stream movies, TV shows, sports, music, and other content online. However, as you use the app, you may encounter problems like the app freezing when streaming a video, addons failing to install, buffering, and streams failing to play. Fixing superficial problems like data and cache accumulation is easy, but it's more challenging when the issue emanates from the servers. Some of the fixes that work include clearing the cache, using a VPN for Kodi, updating Kodi to the latest version, and restoring Kodi's default settings.
Related: