I'll share how to install Atomic build on Kodi in this article. Whether you are new to the build scene or a Kodi veteran, you'll find this guide quite helpful. From installation steps to using the build, I have covered everything about Atomic. And this ultimate guide is made for all platforms supported by Kodi, like Windows, Android, Linux, Mac, etc.
What Is Atomic Build?
Designed by the developers of Misfit Mods Repository, Atomic build is an all-in-one entertainment solution. Installing Atomic build allows you to skip manually installing addons for watching content.
With Atomic, you get built-in updated addons with separate sections for popular content like Movies, TV Shows, Sports, Music, and everything in between. And thanks to the regular updates, the Atomic build won't let you down.
Atomic features a quite friendly user interface. By default, all sections route you to the best relevant addon folders. However, you can separately access multiple addon alternatives for the content that interests you.
For a premium experience, Atomic also features a separate Real Debrid section. Overall, Atomic is one of the best builds in the Kodi community.
Attention KODI Users: Read before you continue
Kodi is an excellent platform for streaming movies, TV shows, and sports, but it's important to remember that streaming copyrighted content can get you into legal trouble. Your IP address 3.17.249.235 is exposed to everyone. You should use a reliable Kodi VPN while streaming to protect yourself online. A VPN will keep your streaming activities private and bypass government surveillance and geo-restrictions.
I use ExpressVPN, the fastest and most secure Kodi VPN out there. It's easy to install on any device, including Amazon FireStick. Plus, it offers a 30-day money-back guarantee, and if you sign up for an annual plan, you get 3 extra months free. 
Read: How to Install & Use the best VPN for Kodi.
Is Atomic Build Safe?
There's always a safety concern with third-party builds like Atomic. Are they stealing your data? Integrating crypto miners to your device? 
Thankfully, so far, I didn't find anything fishy with Atomic. However, that doesn't give a clear chit to the build, as it's a third-party creation. And as we aren't security experts, there's no way we can vouch for Atomic's safety.
However, I analyzed the Misfit Mods Repository zip file for viruses. To my surprise, it was clean as a slate – check it out: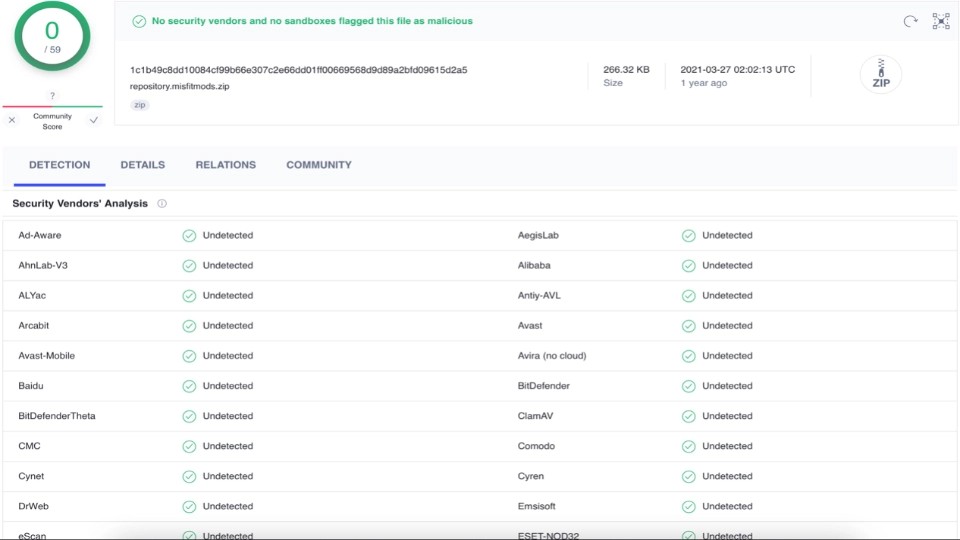 Is Atomic Build Legal?
Atomic build gives a new life to your old and boring Kodi experience. But is it legal? Well, customizing Kodi isn't an issue, as it's open-source software.
However, the legal concern is the addons available with the Atomic build. At FireStick How, we can't analyze and verify the addons available on the build to check their legality. They may pull streaming links from unverified sources. 
But there's a way out – ExpressVPN. Use a VPN to secure your data and make yourself anonymous.
Features of Atomic Build
Here are some reasons we love the Atomic build:
Super clean navigation

Get frequent updates

Bunch of addons available for every section

Fully customizable

Separate Real Debrid section
How to Install Atomic Kodi Build
To install Atomic Kodi build, you'll have to follow four parts. Each part has its significance, and you can't skip it.
So, let's roll.
Part 1 – Toggle On Unknown Sources
Set the tone by enabling unknown sources on Kodi:
1. Go to Kodi app settings by selecting the Gear icon on the home screen.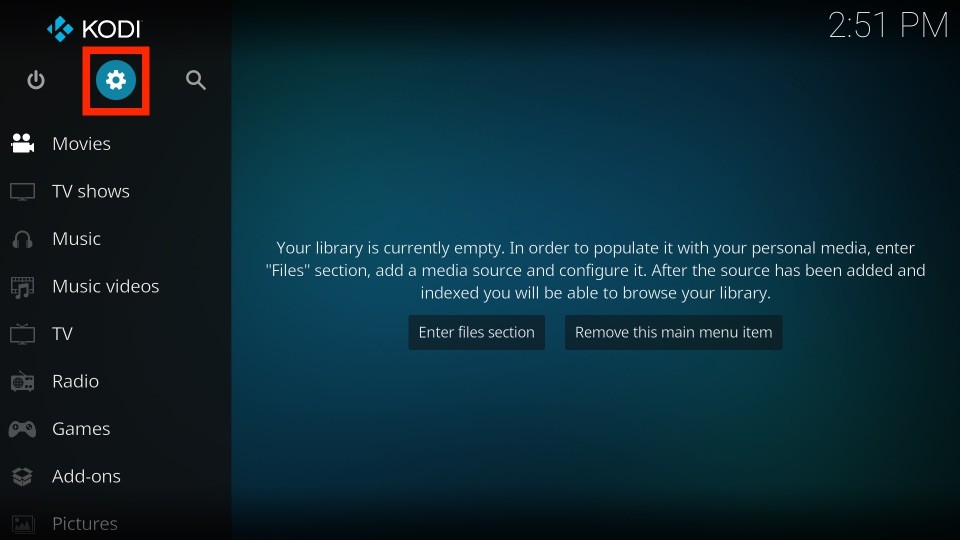 2. Go inside the System tab.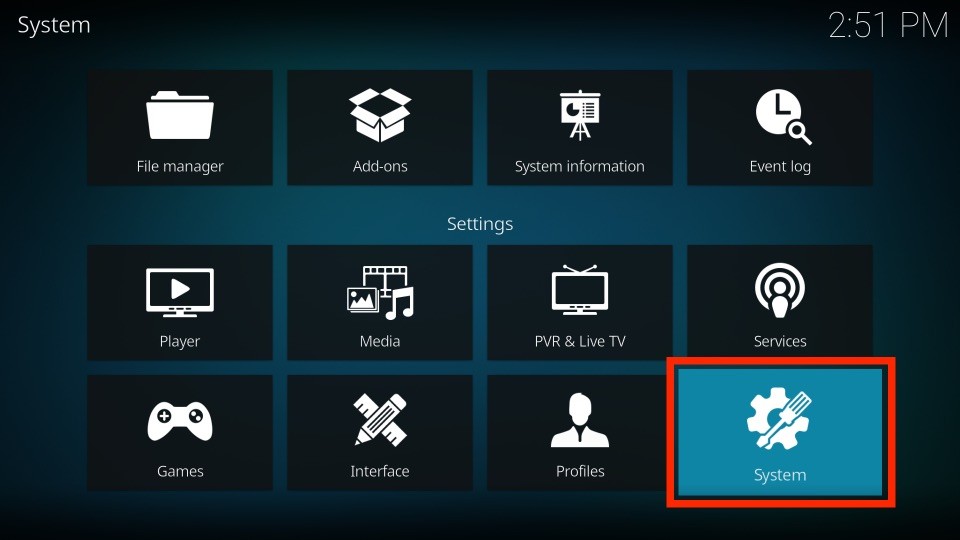 3. On the System screen, go to the Add-ons section on the left menu pane.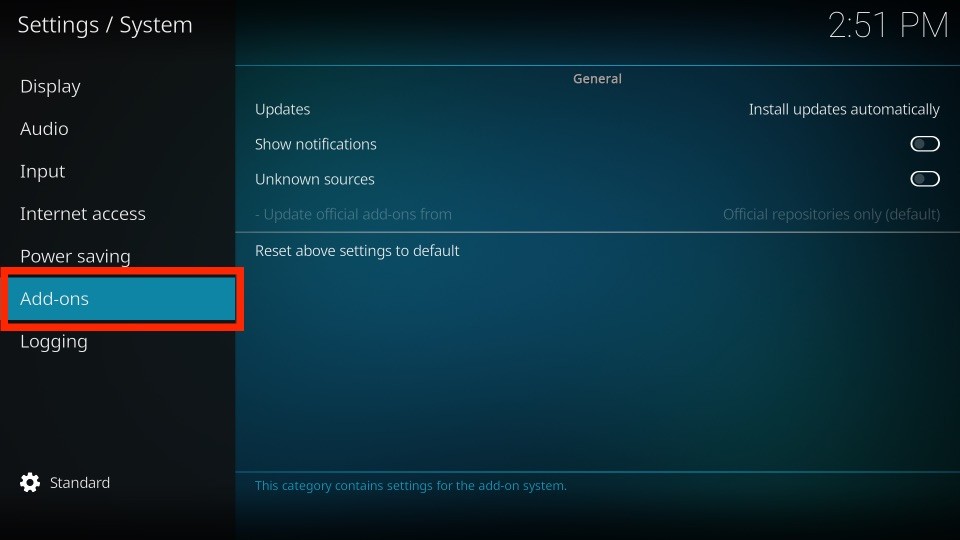 4. On the right side, switch on the Unknown sources option.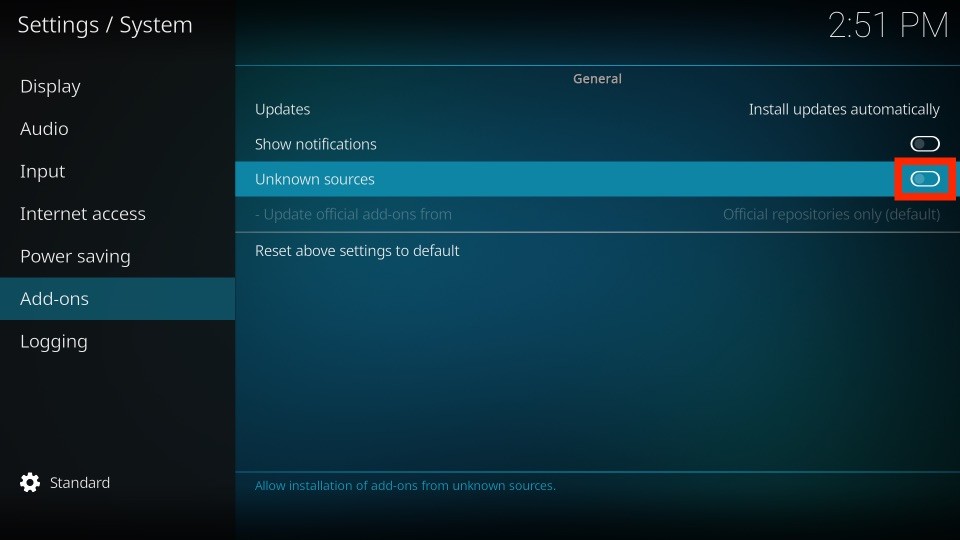 5. Go through the warning message by Kodi and click Yes to confirm and continue.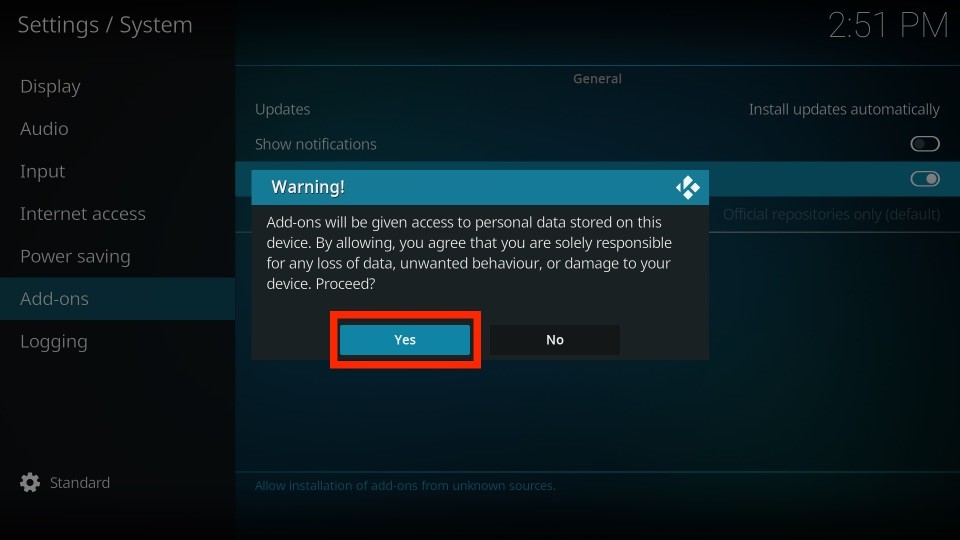 Part 2 – Add Misfit Mods Repository Source
Lay down the foundations by adding the Misfit Mods Repository:
1. Click the Cog icon on Kodi's home screen to access the app settings menu.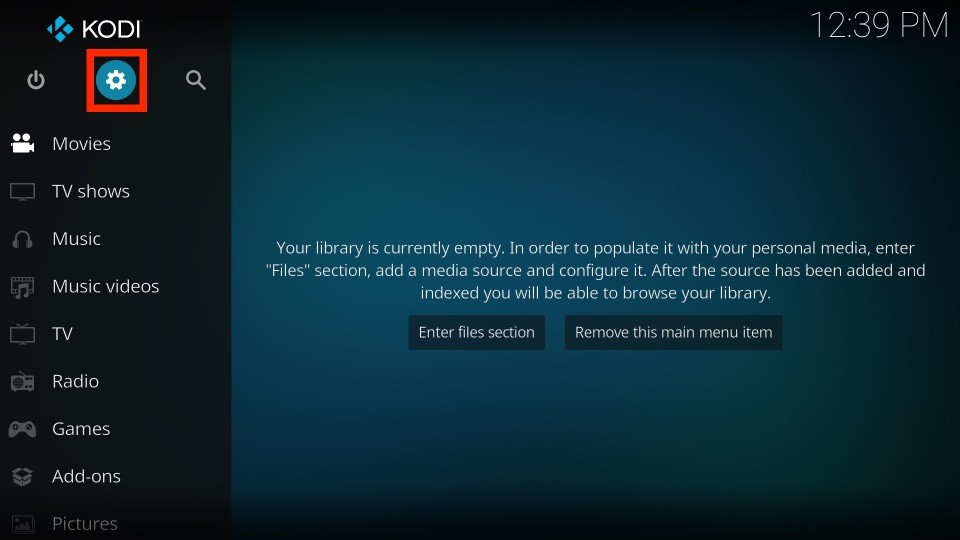 2. Explore the File manager tab.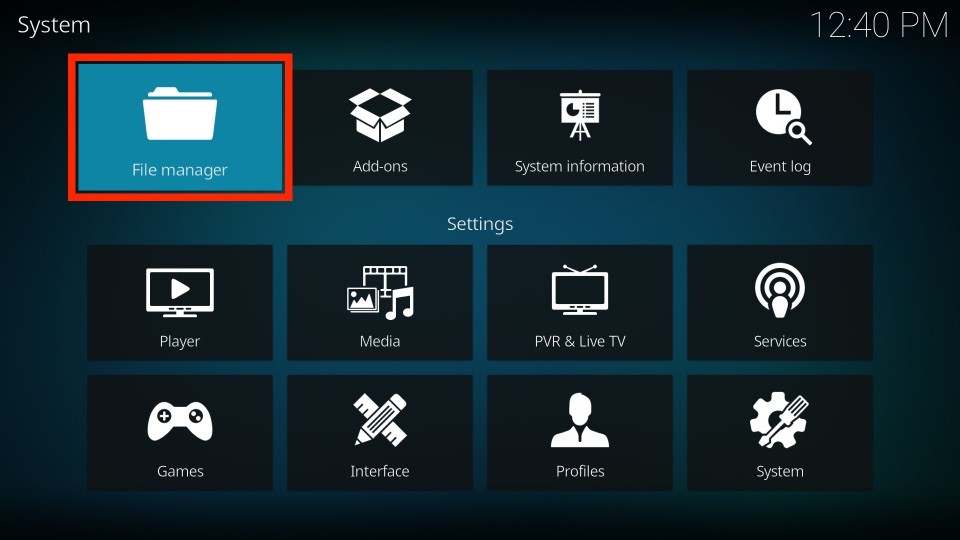 3. Click Add source.
Note: The Add source option is available on both sides of the screen; you can select any one.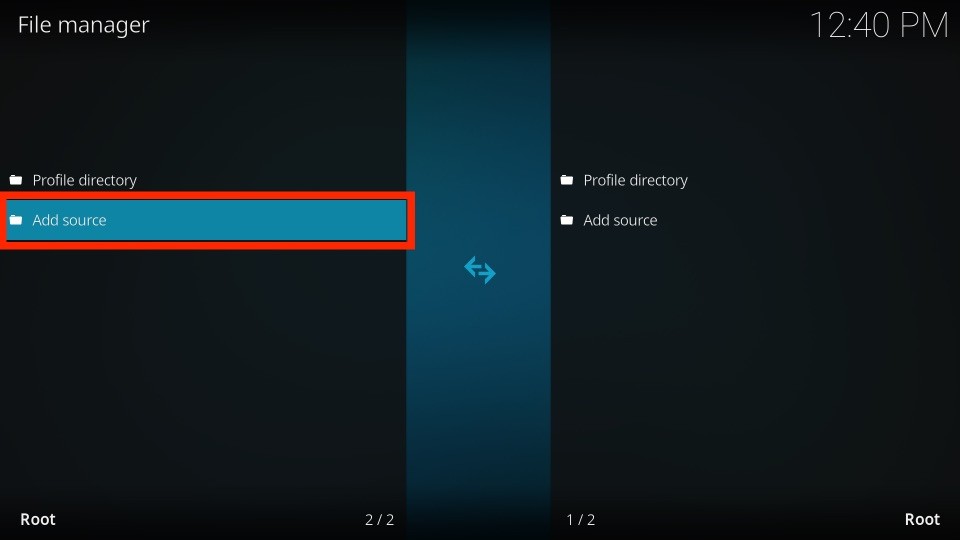 4. On Add file source window, select <None>.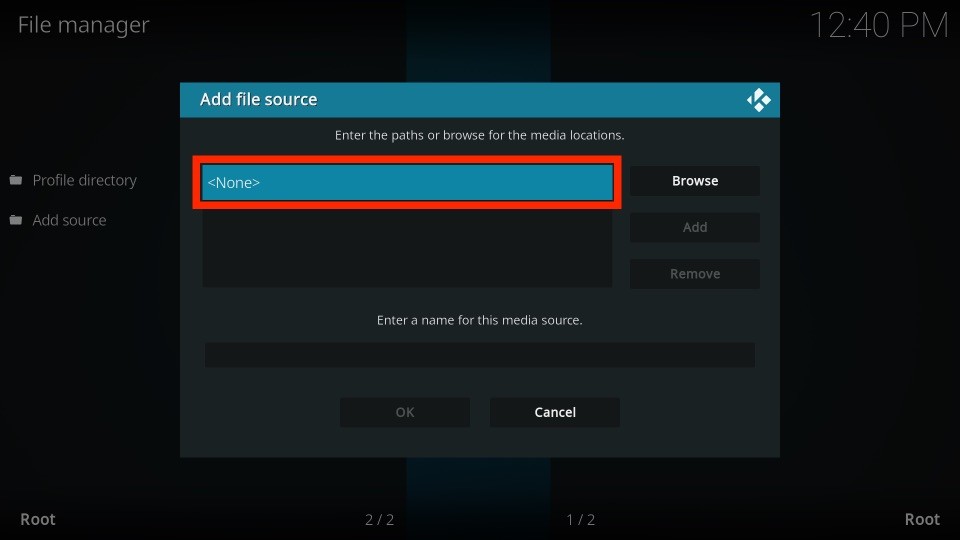 5. An input box will ask you to enter the URL of your source. Enter the official URL of the Misfit Mods Repository – https://misfitmods.com/mmwiz/repo
Press OK to close and save it. 
Note: There's no link between us at FireStickHow and Misfit Mods Repository. I have only mentioned the link so you can easily copy and paste it on your Kodi app to access the repo.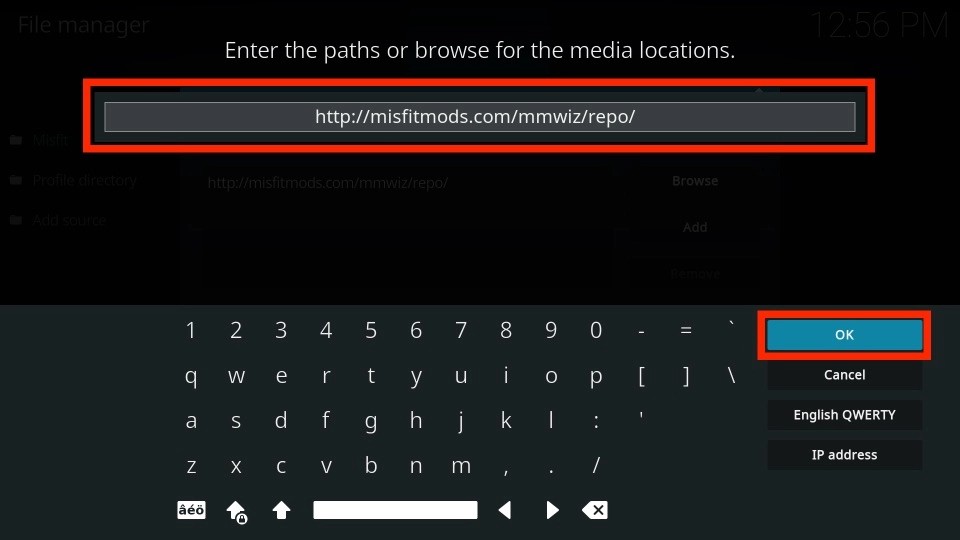 6. Repo will be the default name given to the Misfit Mods Repository source. Click on the repo box to change it.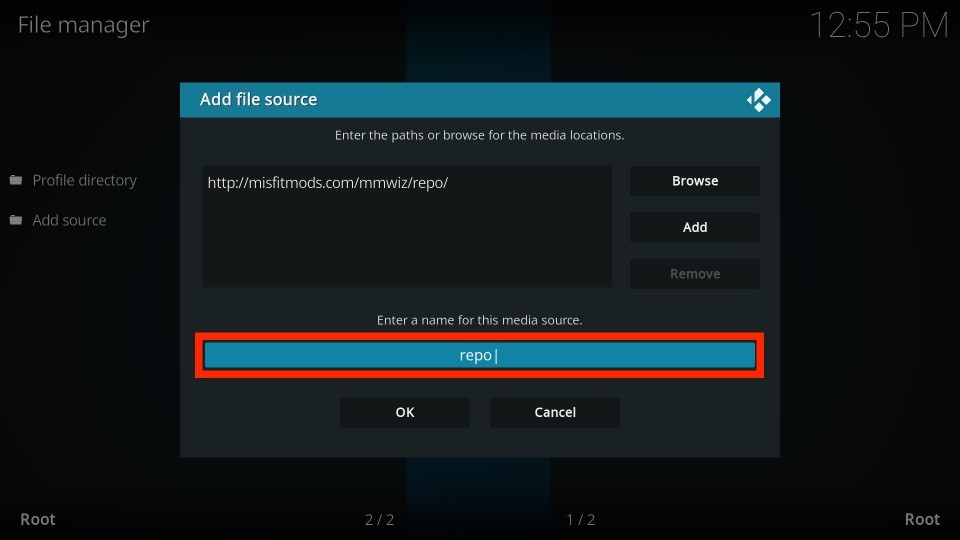 7. Enter a suitable name for the source, like Misfit, and click OK to save changes.
Note: Don't overcomplicate the name. You'll need it in the upcoming steps.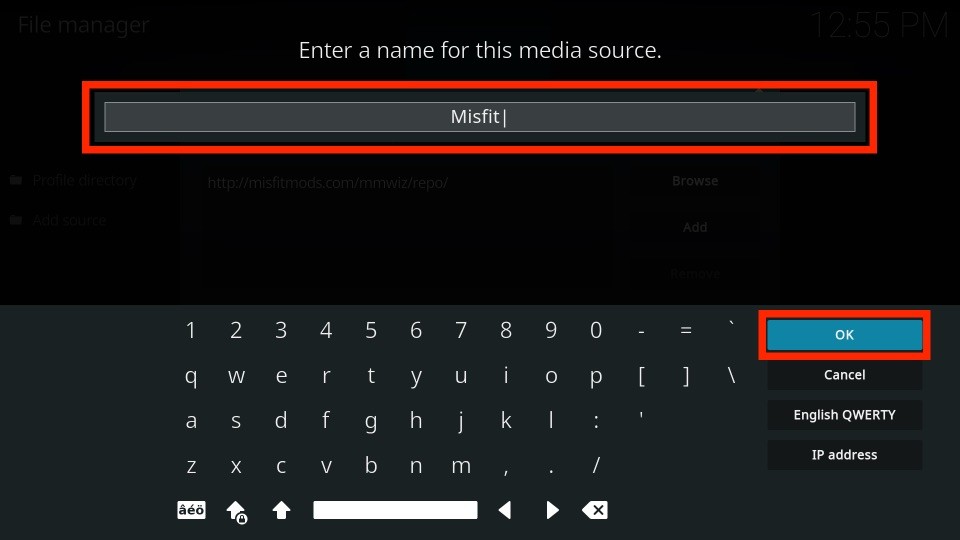 8. Click the OK button to save the repo URL and name.
Note: No error means the source you have correctly followed the steps.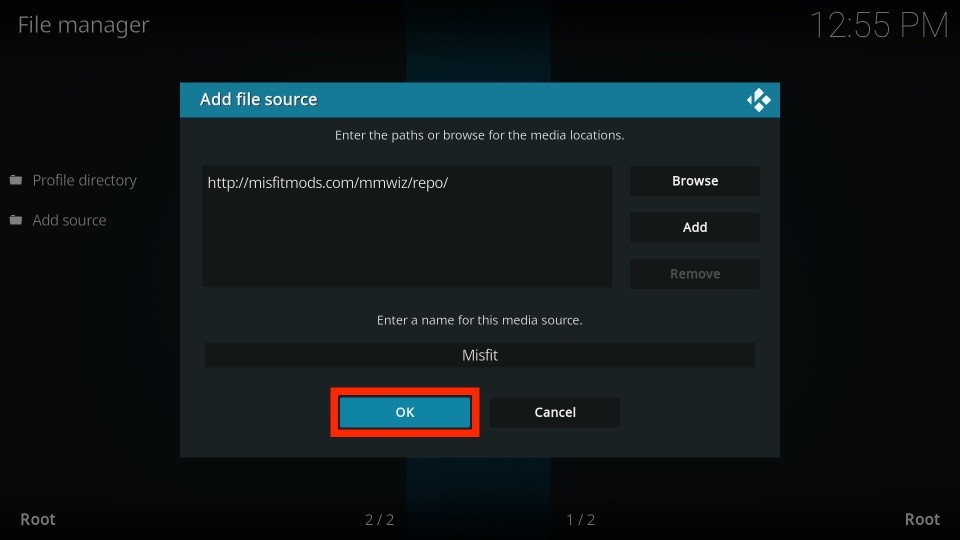 9. Return to Kodi settings and go inside the Add-ons tab.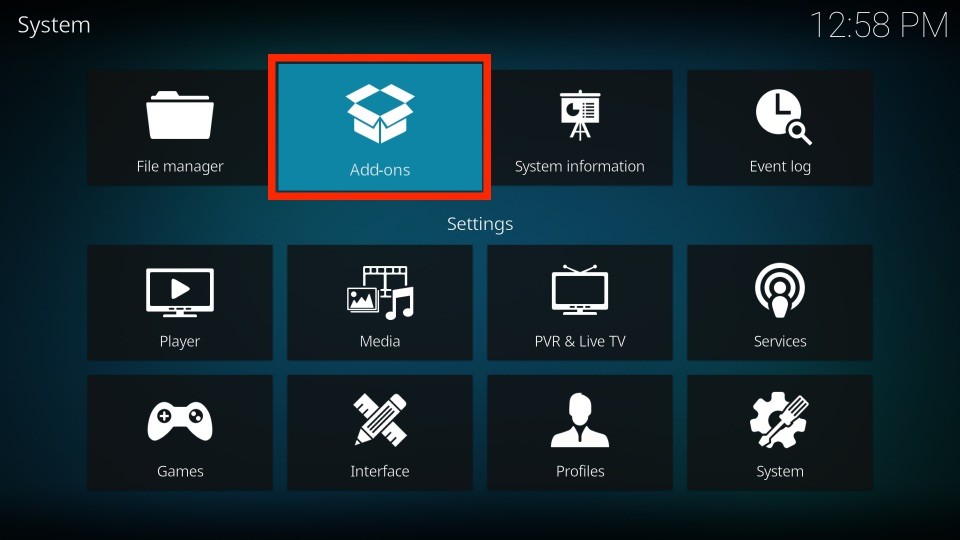 10. Here, choose Install from zip file.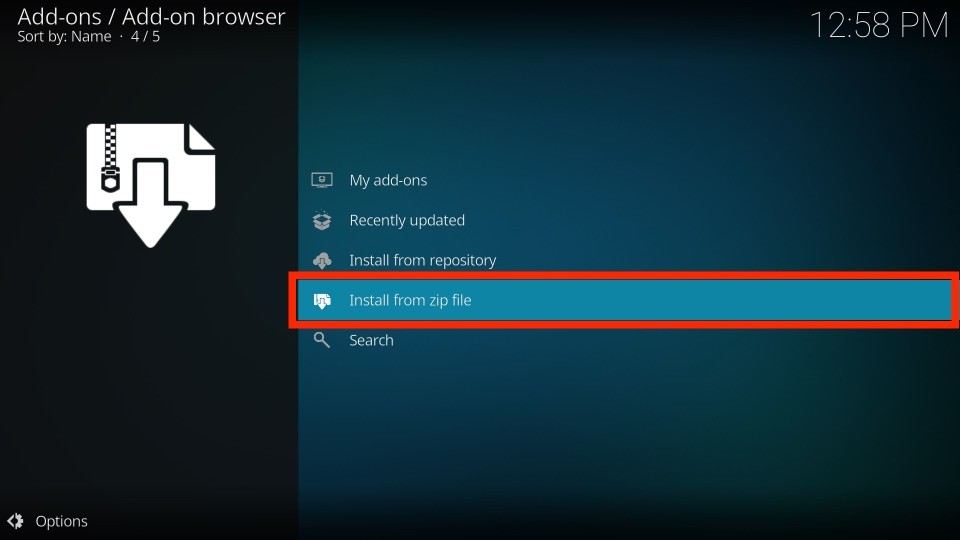 11. Acknowledge the manual updates warning by Kodi and click Yes to continue.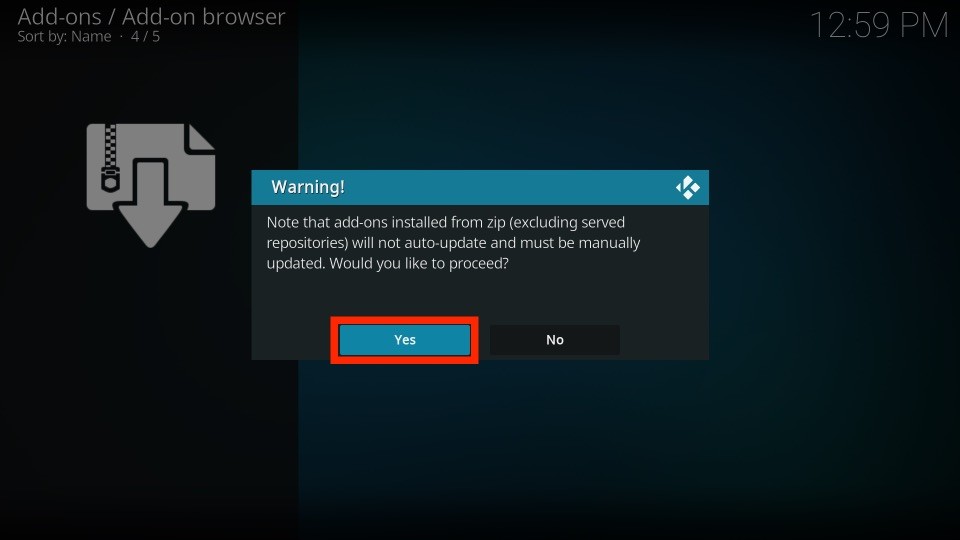 12. Now, pick the repo name you have set in step seven – for me, it's Misfit.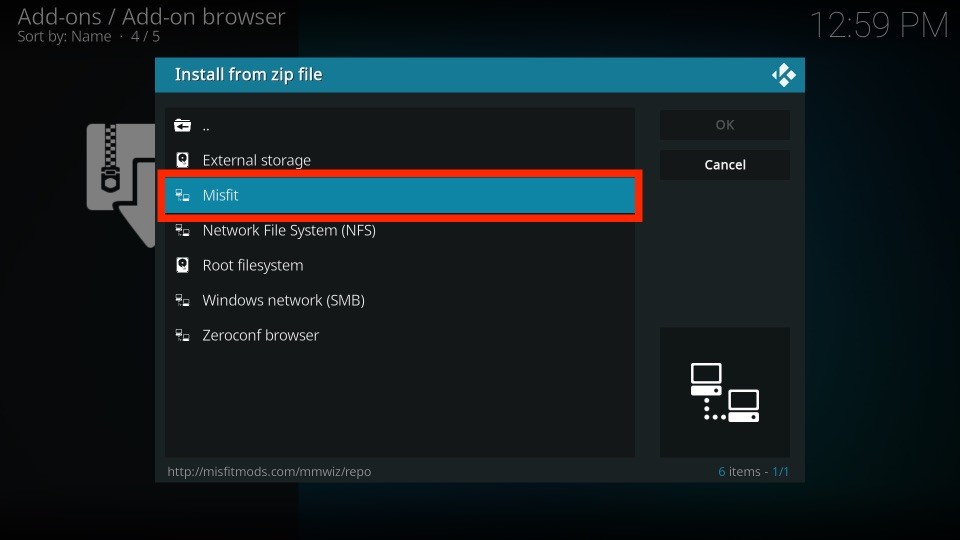 13. Choose repository.misfitmods.zip.
Note: The repository file name may change in the future so remember to pick the .zip file every time.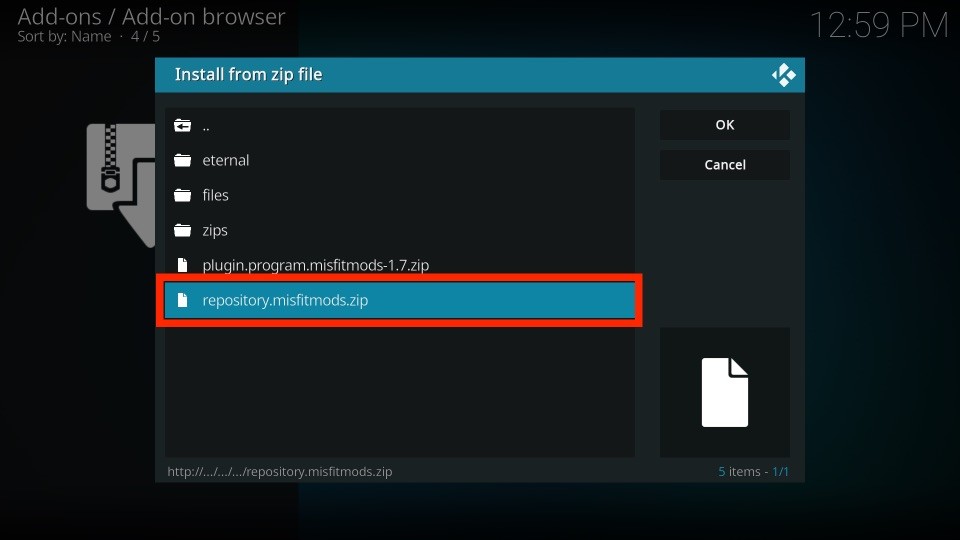 14. Kodi will trigger a notification on successful installation – misfit mods: Repository Add-on installed.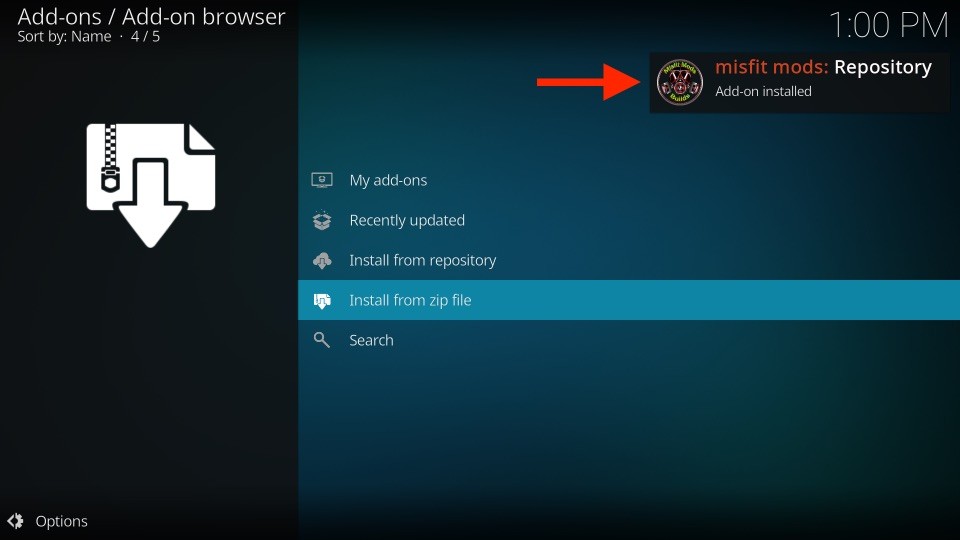 Part 3 – Install the Misfit Mods Wizard
Come one step closer to Atomic by installing Misfit Mods Wizard:
1. Stay on the Add-on section and choose Install from repository.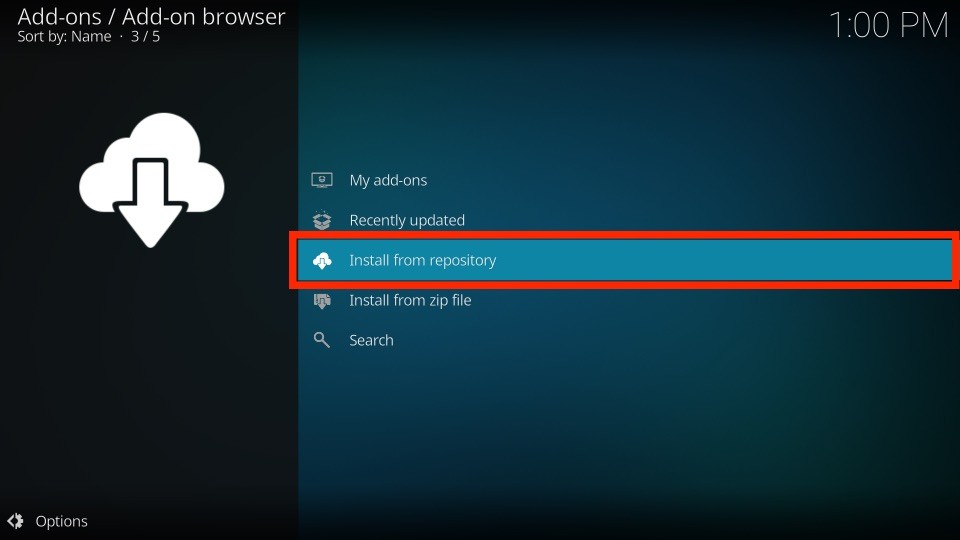 2. Pick misfit mods: Repository from your Kodi repo list.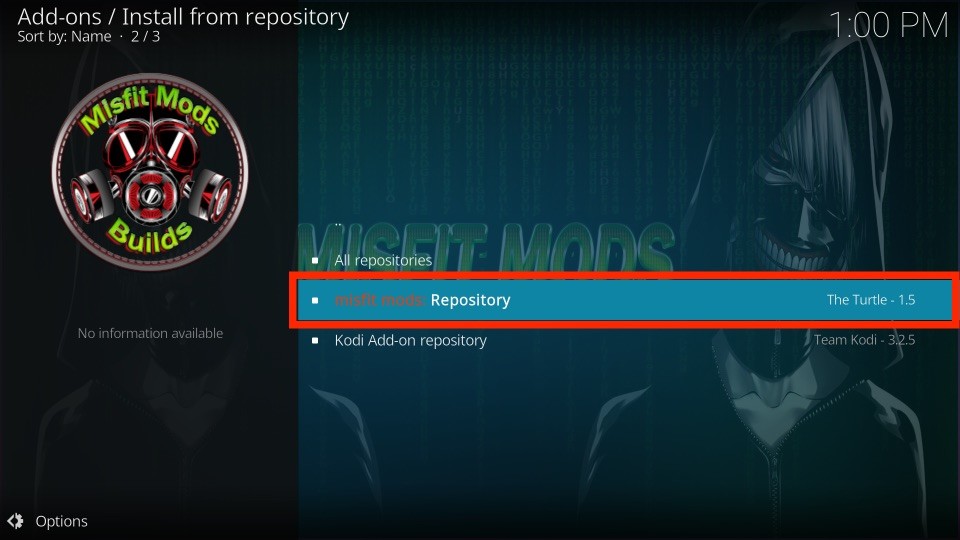 3. Explore the Program add-ons folder.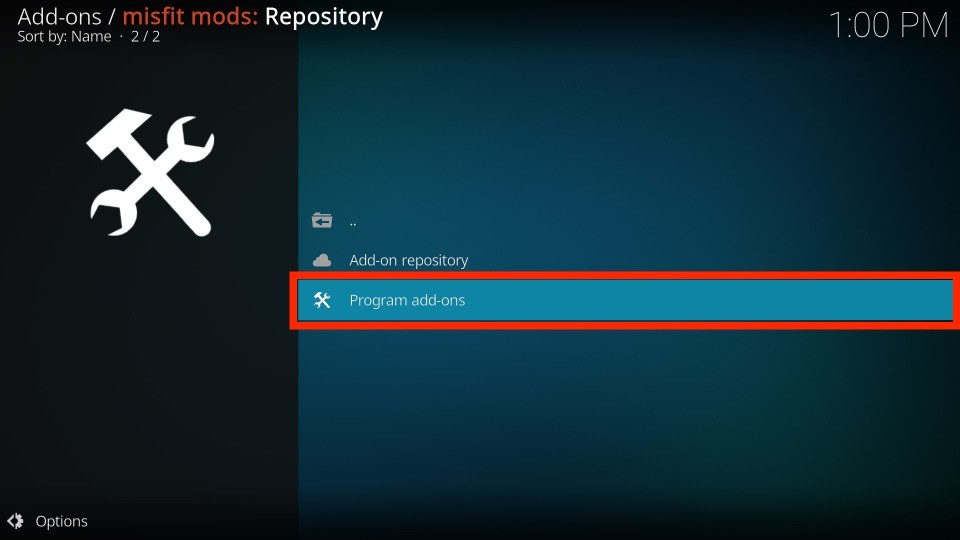 4. Choose the only option, Misfit Mods Wizard 19.
5. Pick Install on Misfit Mods Wizard 19 dashboard.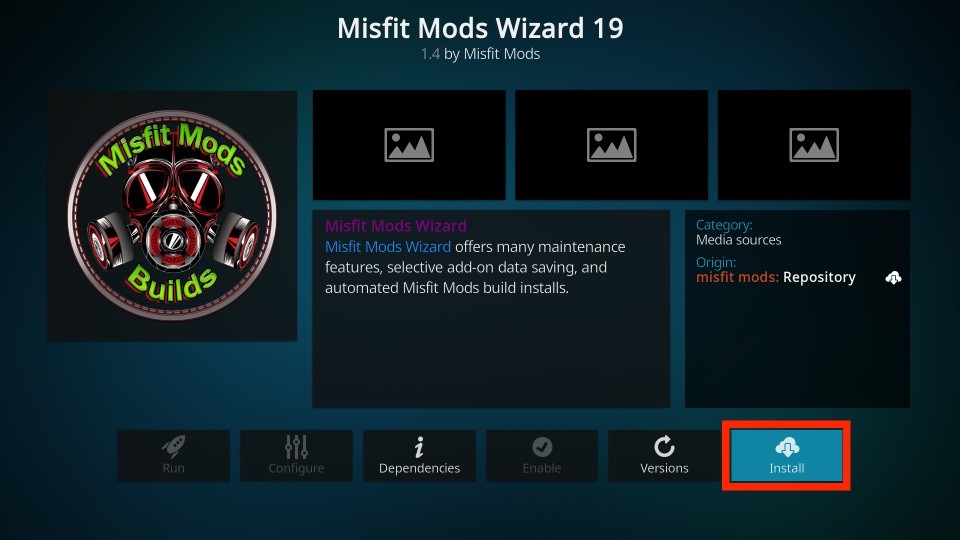 6. Misfit Mods Wizard 19 rely on additional addons, so they'll also get installed with it; click OK to allow and confirm.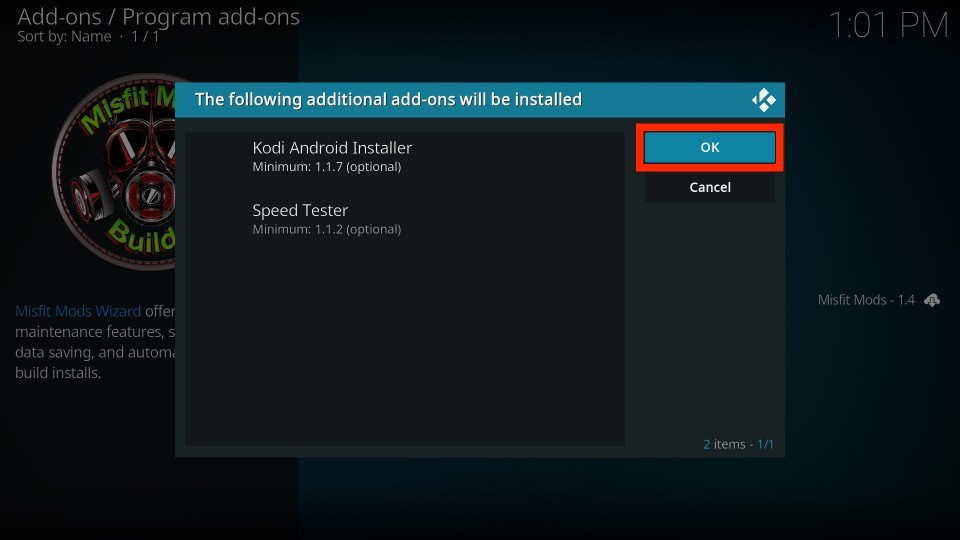 7. After some seconds, a notification will appear – Misfit Mods Wizard 19 Add-on installed.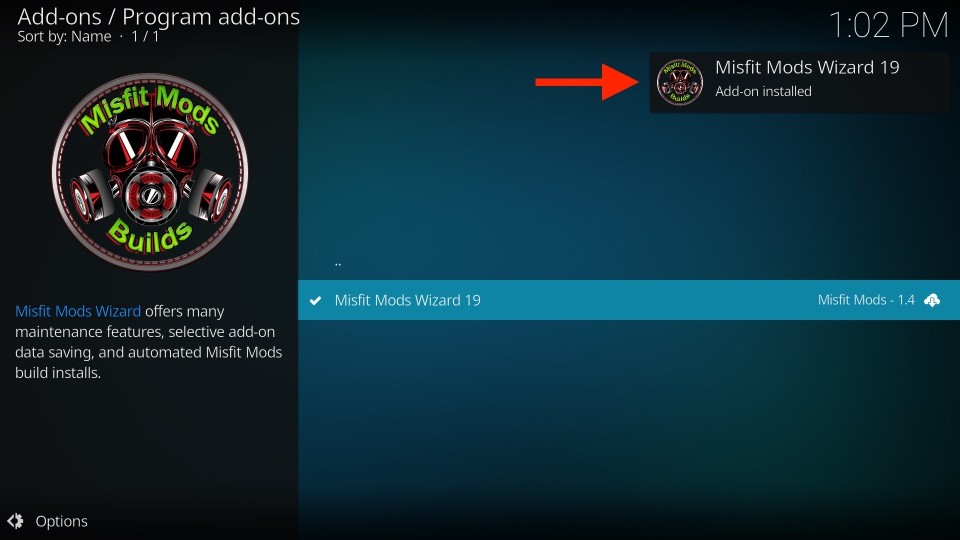 Part 4 – Install the Atomic Build
And finally, here's how to install Atomic:
1. Misfit Mods Wizard 19 first-time installation menu will appear. Choose the options you want to turn on/off and click the blue Continue button.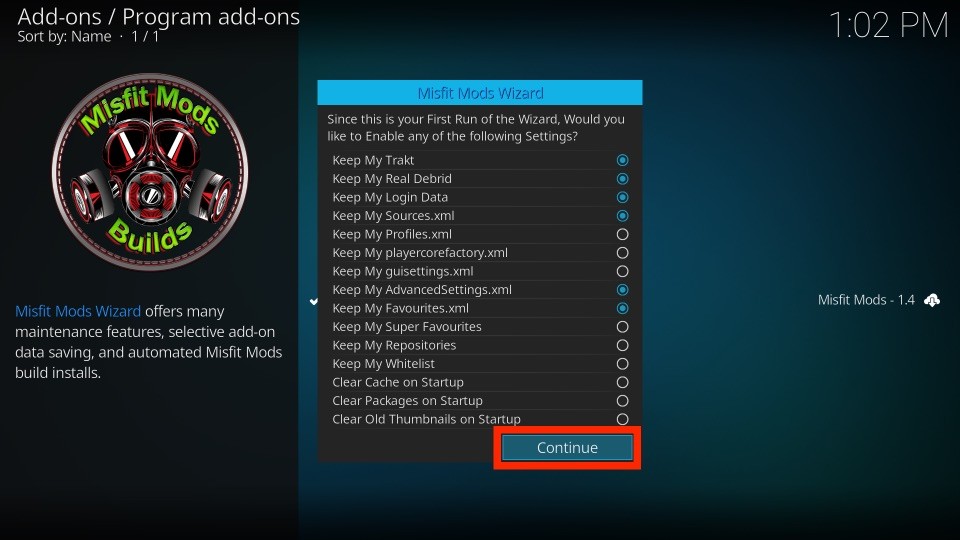 2. Click Ignore when the Misfit Mods Wizard 19 build menu pops up.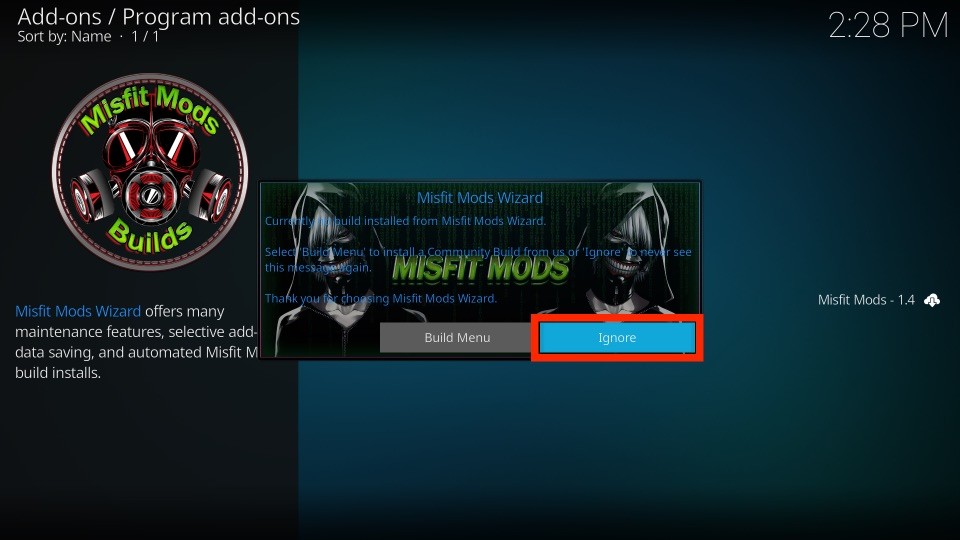 3. Head to Kodi's home and scroll down to the Add-ons tab.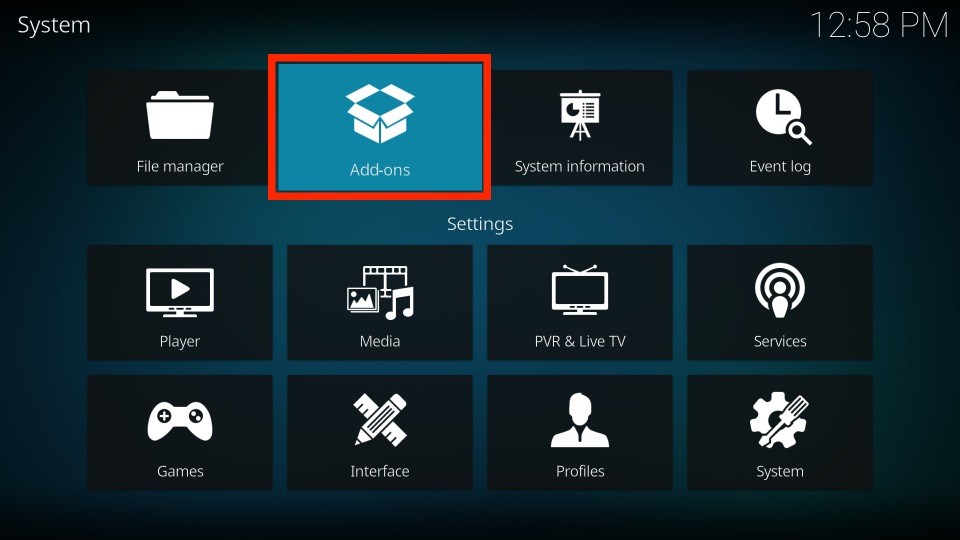 4. Go to the Program add-ons section and open the Misfit Mods Wizard 19.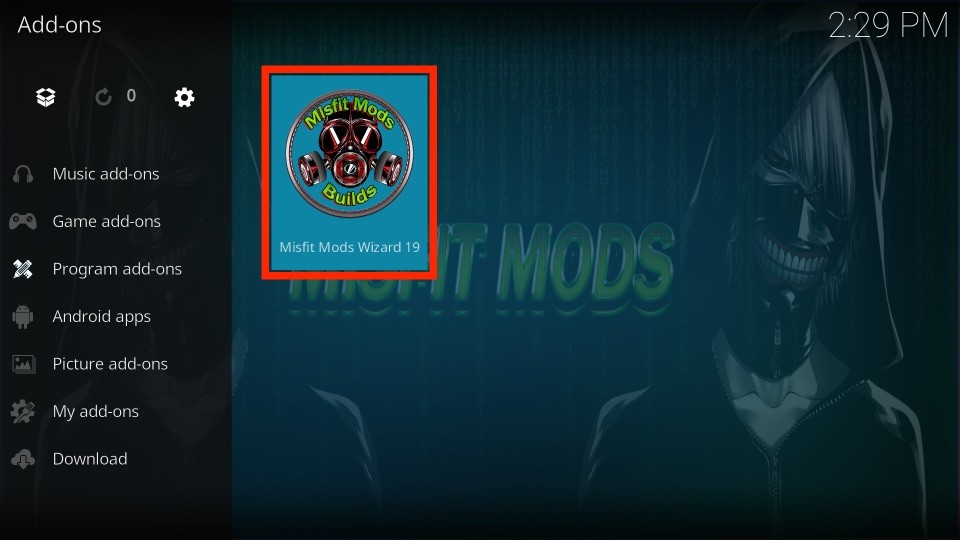 5. Choose (Misfit Mods Wizard) Builds.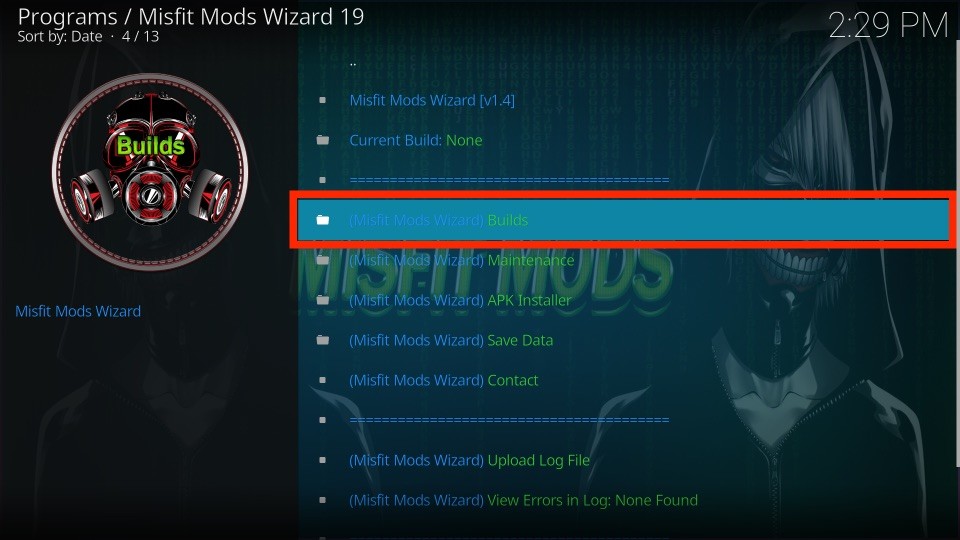 6. Select ATOMIC from the Misfit Mods Wizard builds list.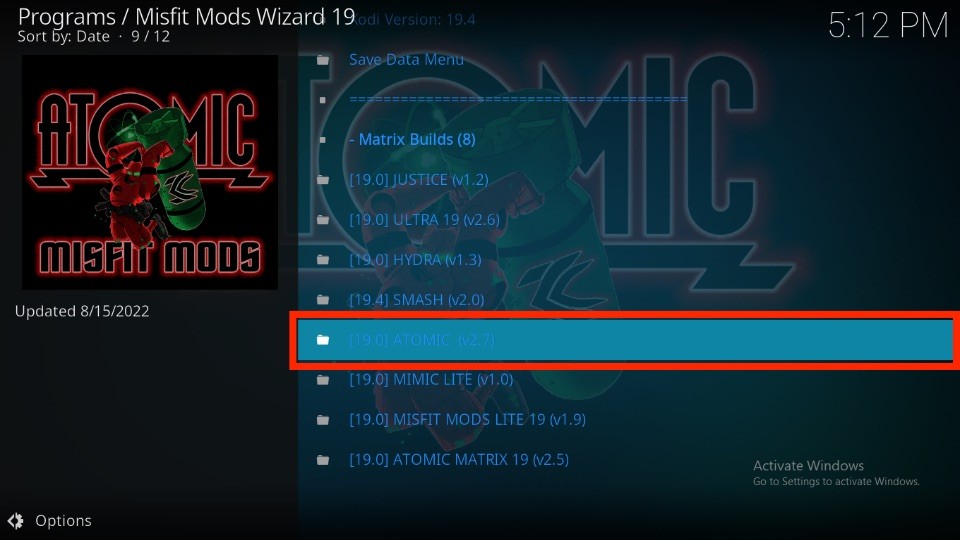 7. On the ATOMIC build menu, choose (Misfit Mods Wizard) Install option at the end.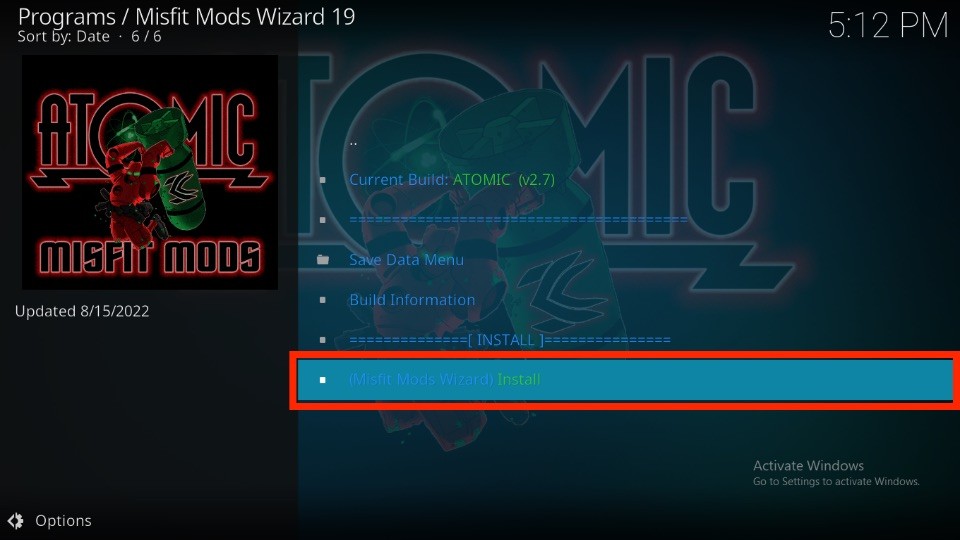 8. Click Yes, Install to confirm the downloading and installation of the ATOMIC build.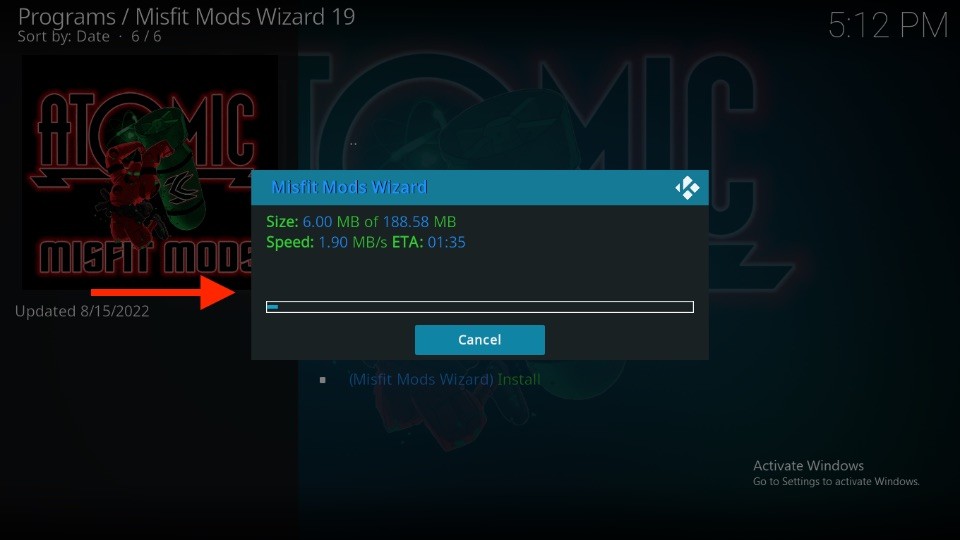 9. Depending on your connection, Misfit Mods Wizard will take some time to download the required build files.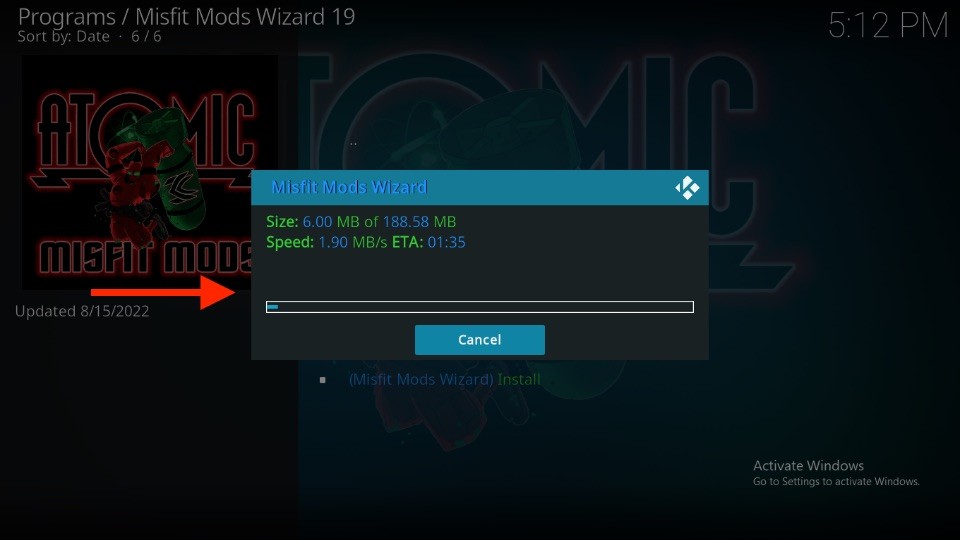 10. Installation process will follow now.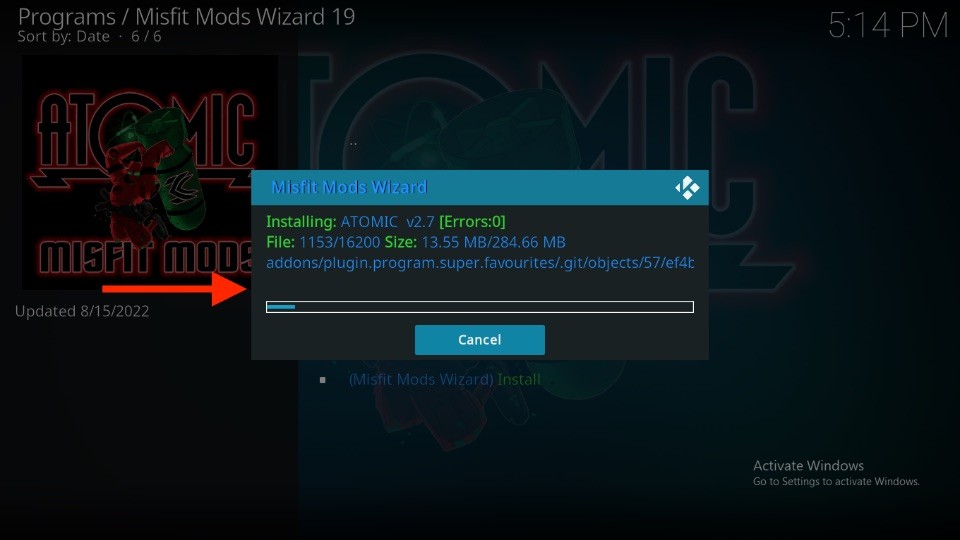 11. A notification will appear from Misfit Mods Wizard. And you'll see the loading icon.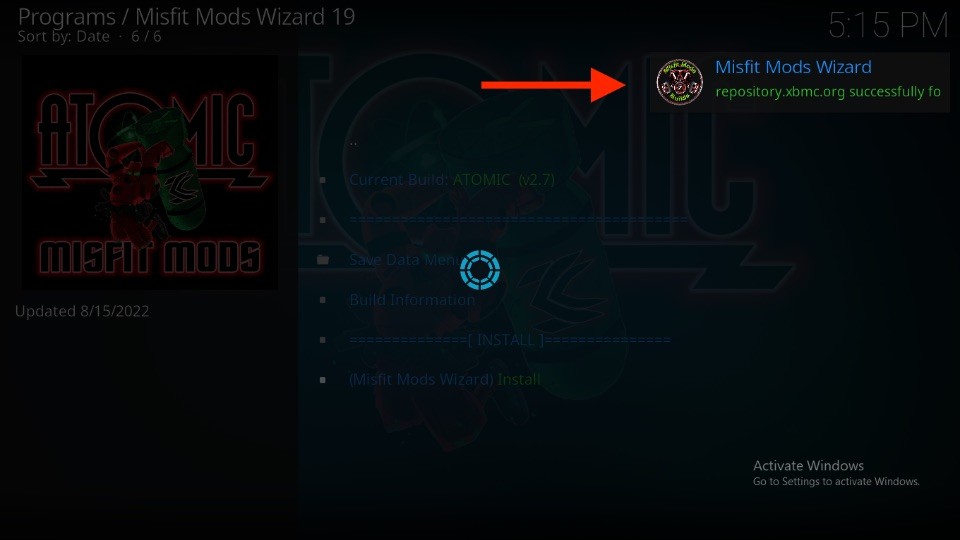 12. Once everything is ready, Misfit Mods Wizard will send a pop-up to click OK for saving changes and force closing Kodi – do it.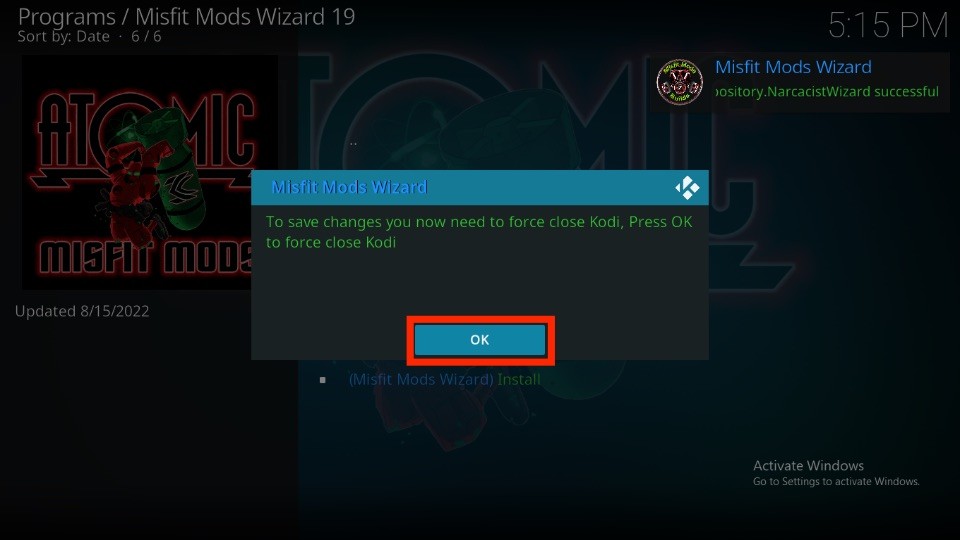 Congratulations! Atomic build by Misfit Mods Wizard is now installed on your Kodi app.
It looks like you are all set to start watching your favorite content. However, do not forget that all your streaming activities and online identity are unprotected and exposed to your Government and your ISP. In addition, streaming with third-party services may cause legal trouble.
Thankfully, you can easily protect yourself and go invisible from your Government and ISP by using a VPN. Whenever I stream with Kodi, I always connect to ExpressVPN and recommend the same to you.
ExpressVPN is the fastest and the most streaming-friendly VPN. It is also the most secure VPN.
With ExpressVPN, you get a 30-day money-back guarantee as well. So if you do not like the service (I don't see why), you will get a full refund within 30 days.
Please remember that we encourage you to use a VPN to maintain your privacy. We do not condone breaking copyright laws.
Before you start using Kodi for streaming, here is how you can protect yourself with ExpressVPN:
Step 1: Sign up for ExpressVPN Here
Step 2: Download ExpressVPN on your device by clicking HERE
Step 3: Open the ExpressVPN app on your device. Sign in with your account. Click the connect/power button to connect to the VPN

Great! You have successfully secured yourself with the best Kodi VPN.
Overview of Atomic Kodi Build
Open Kodi, and you'll see a different yet catchy loading screen with the text Atomic Misfit Mods.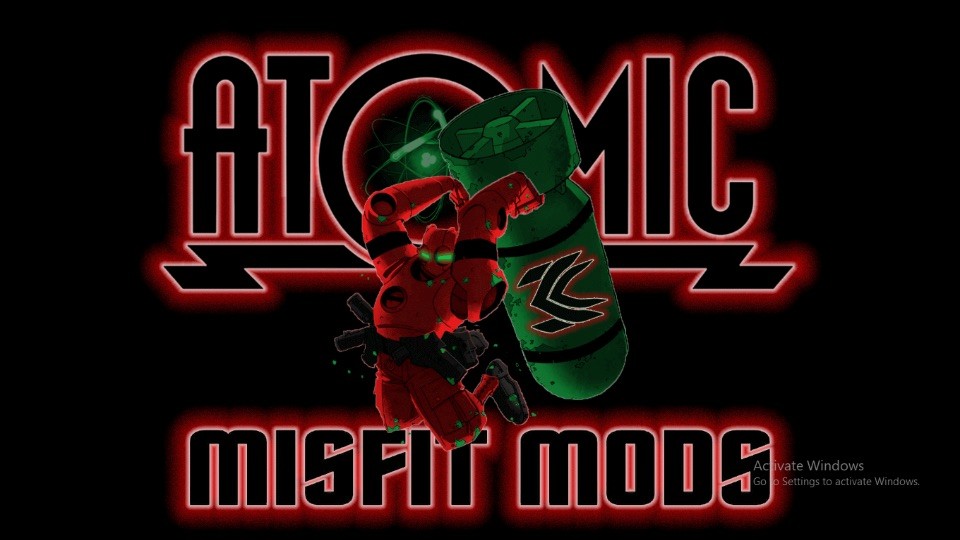 On your home's screen top, click the red OK button to let the build update its addons.
You'll see add-ons get updated one by one. For instance, the Input stream Adaptive addon is installed in the screenshot.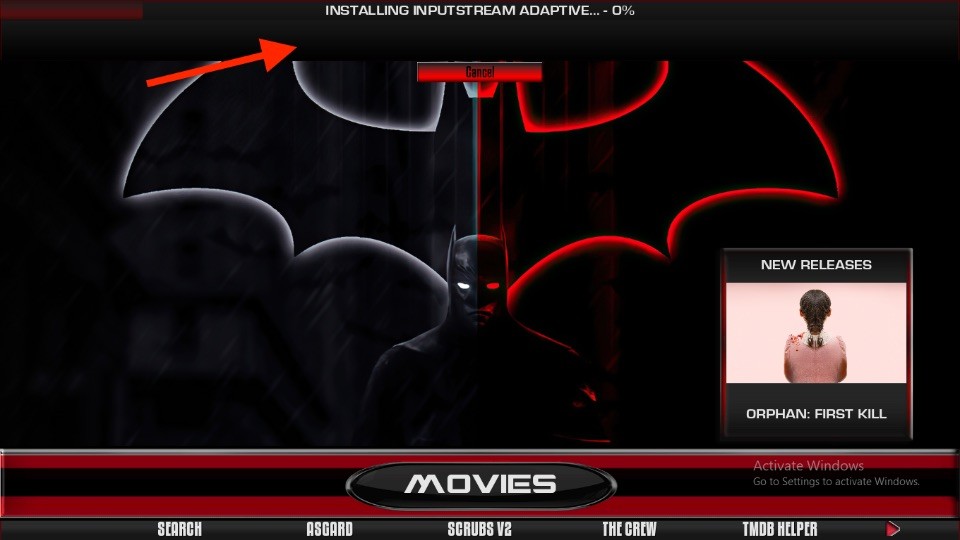 On completing all updates, the build will do a quick check once again and save the changes – don't cancel it.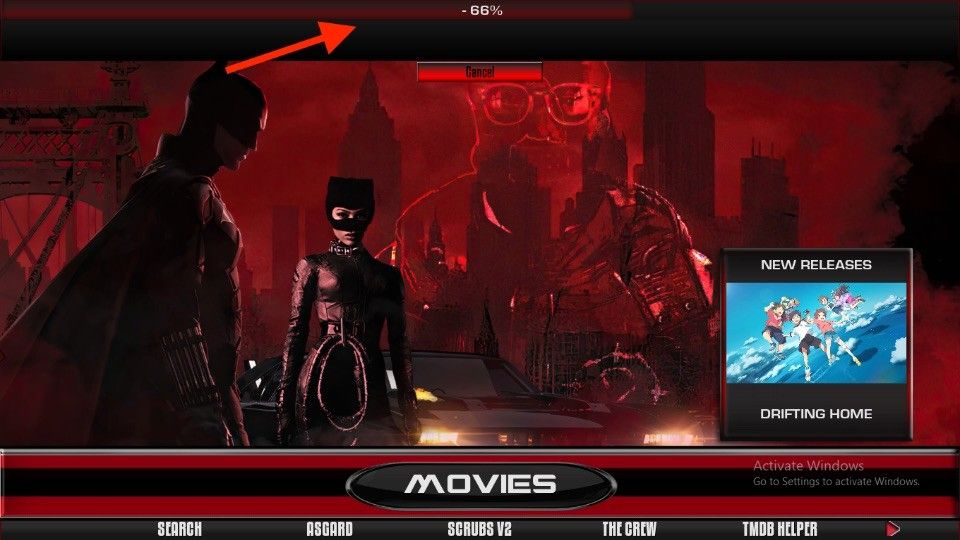 On Atomic build, you'll find the following sections:
Movies

TV Shows

Kids

Sports

Music

Real Debrid

Favfaves

System

Power
Let's first check the offerings of the Atomic build Movies section.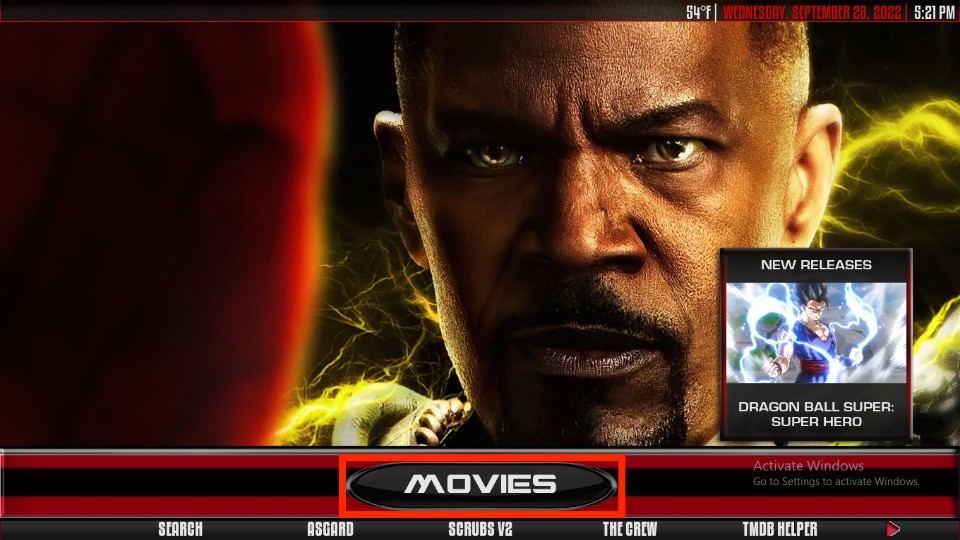 Inside, you'll see the content from the famous Nightwing Kodi addon's latest section.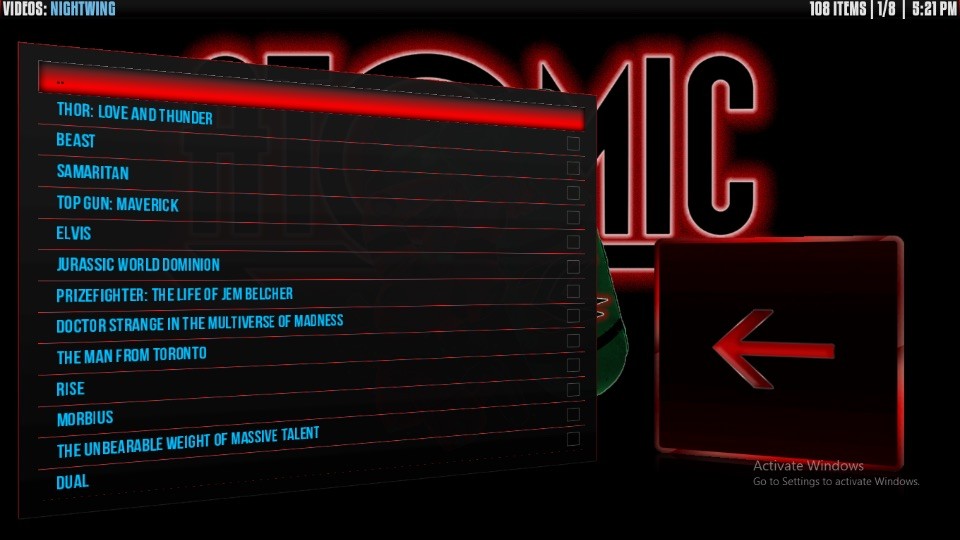 Return home and find different video add-ons listed as sub-tabs under the MOVIES section, like Asgard, Scrubs V2, The Crew, TMDB Helper, etc.
I'm choosing one from the list, Asgard.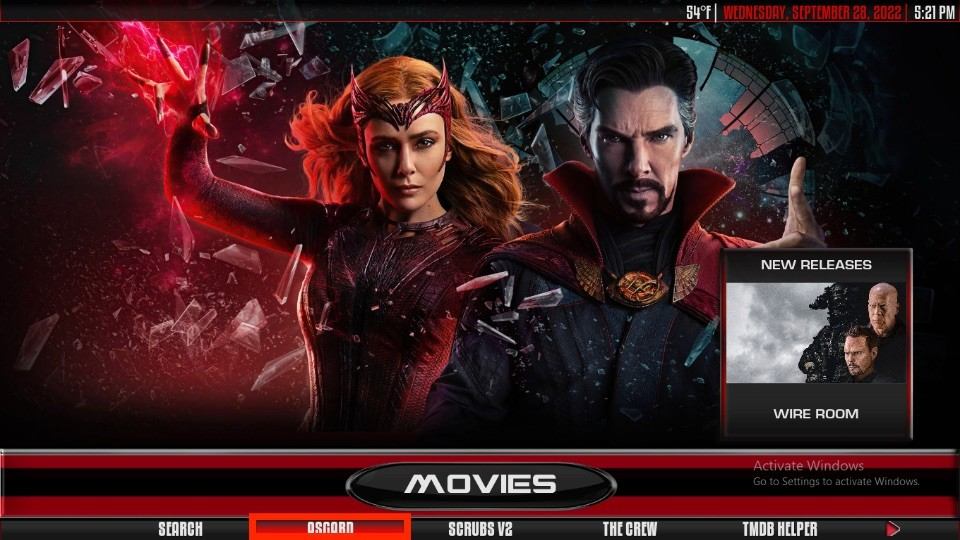 Next, I'm inside the famous Kodiverse Kodi addon, and all its sections, like 2022 Movies, 2021 Movies, 2020 Movies, etc., are listed.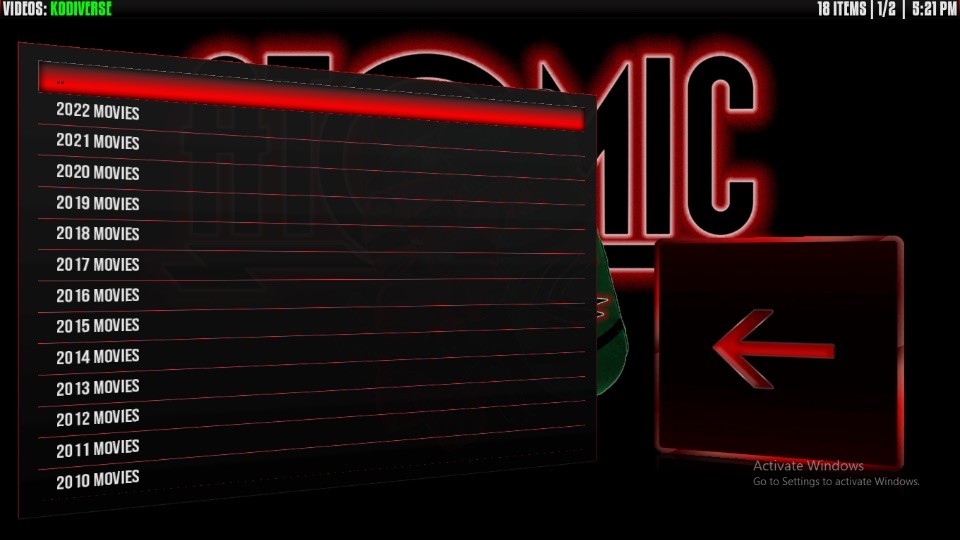 Want to watch TV series? Let's head toward the TV Shows section of Atomic.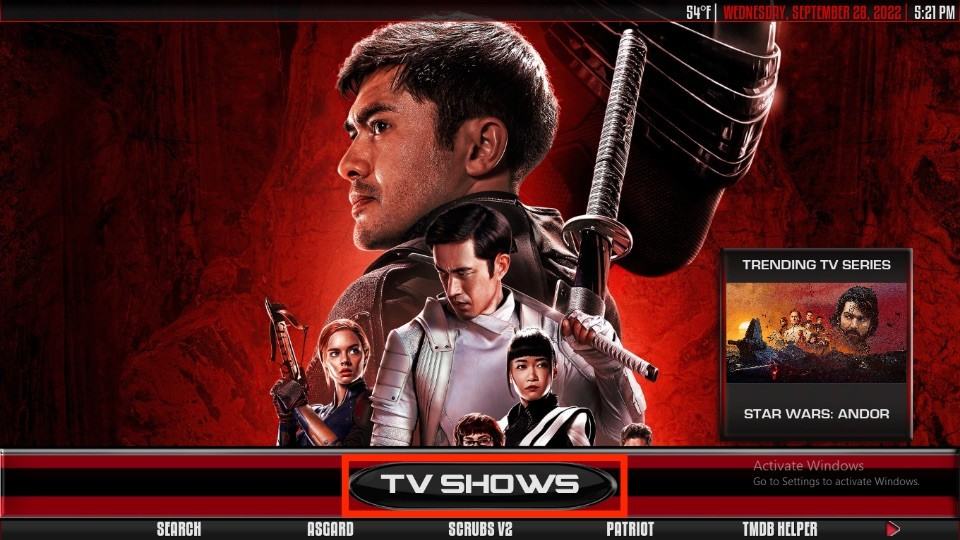 By default, selecting the TV Shows section routes you to the TV Shows section of the Nightwing Kodi addon.
Inside, you'll see sections like People Watching, New TV Shows, Horror TV Shows, Genres, etc.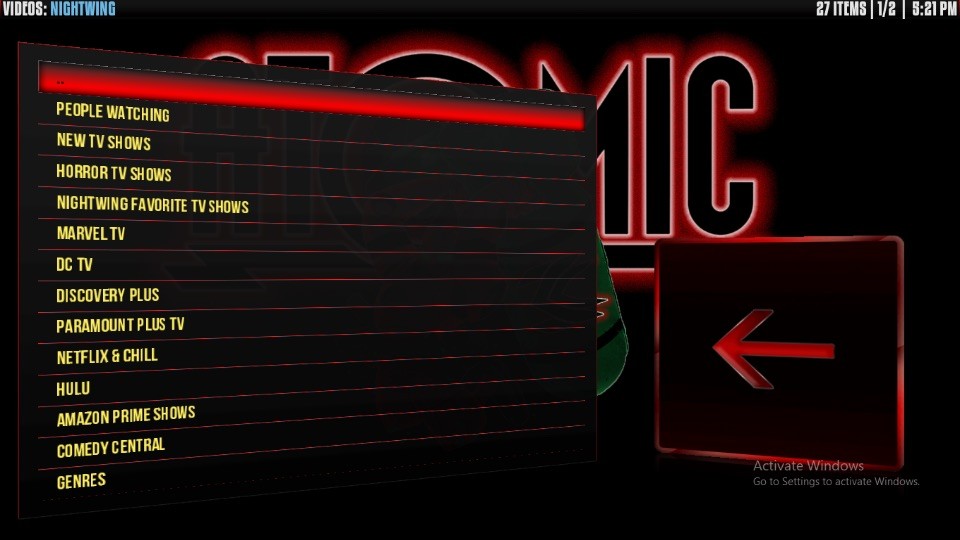 Like the MOVIES section, TV Shows addons are available in the sub-tray like THE CREW, Kodiverse, Genocide, etc.
I'm selecting THE CREW.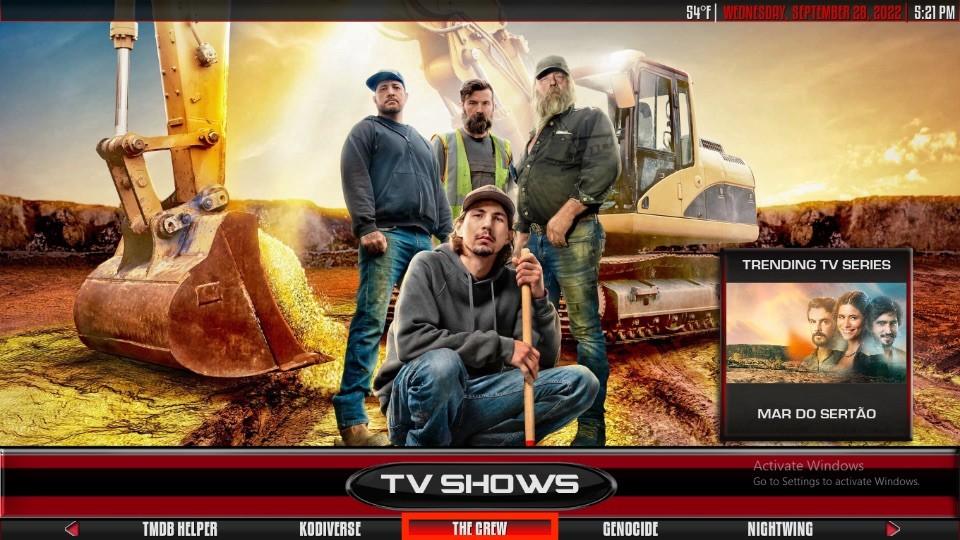 Next, I'm automatically taken to the TV Shows section of THE CREW Kodi addon. I'm seeing sections like My TV Shows, New Episodes, New TV Shows, Airing Today, Trending, etc.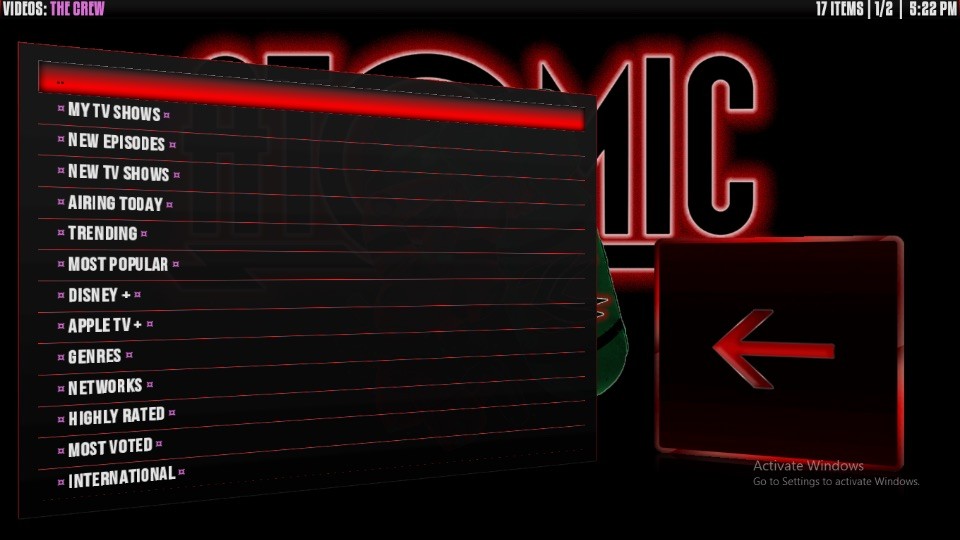 Want to bless your kids? Go to the Kids section.
And just like most Atomic sections, you'll be taken to the Nightwing's kids zone folder. Some notable sub-folders you'll see are Anime TV Shows, Kids Learning TV, Cartoons, Kids Network, and more.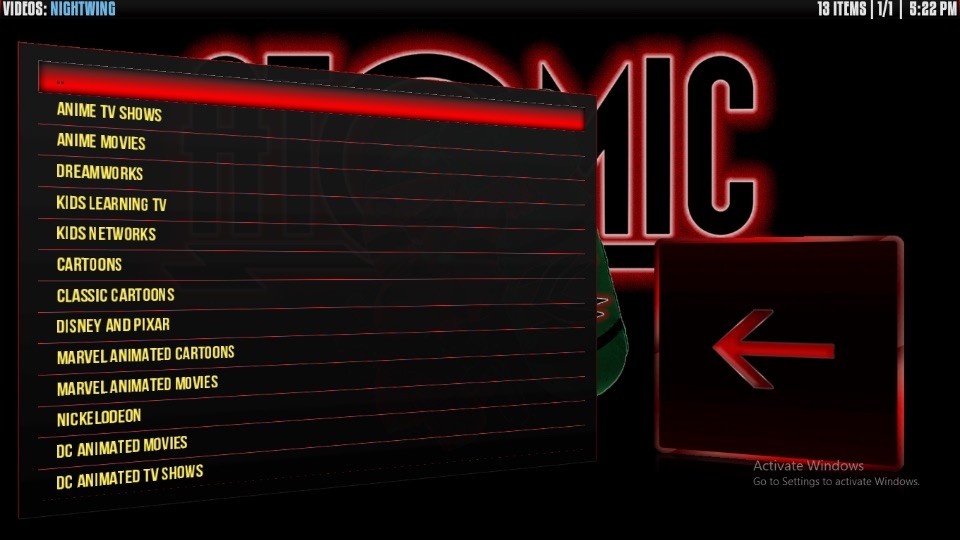 Next up, we have the Sports section.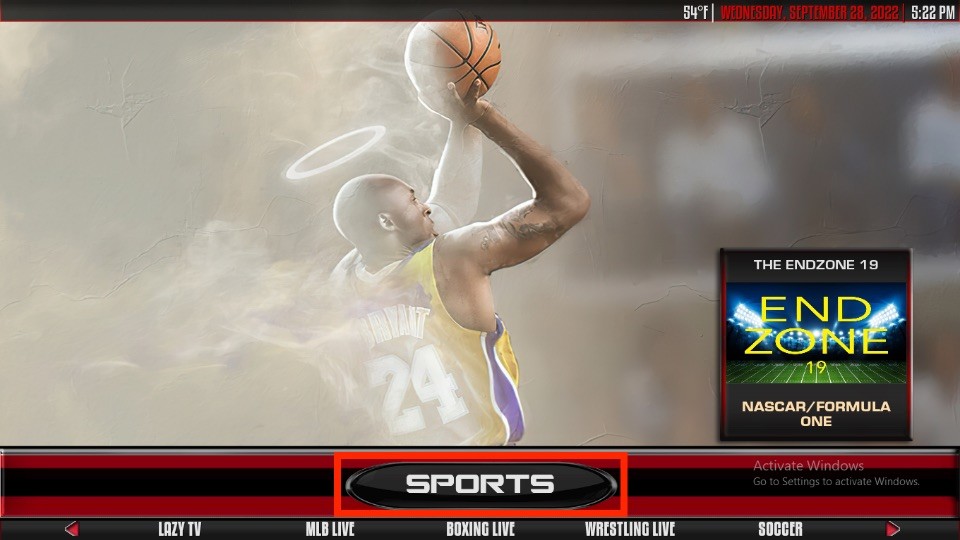 The sports section on Atomic is brought to you by the popular THE CREW addon.
You can access your favorite sports highlights, live streams, replays, and more by exploring the sub-folder.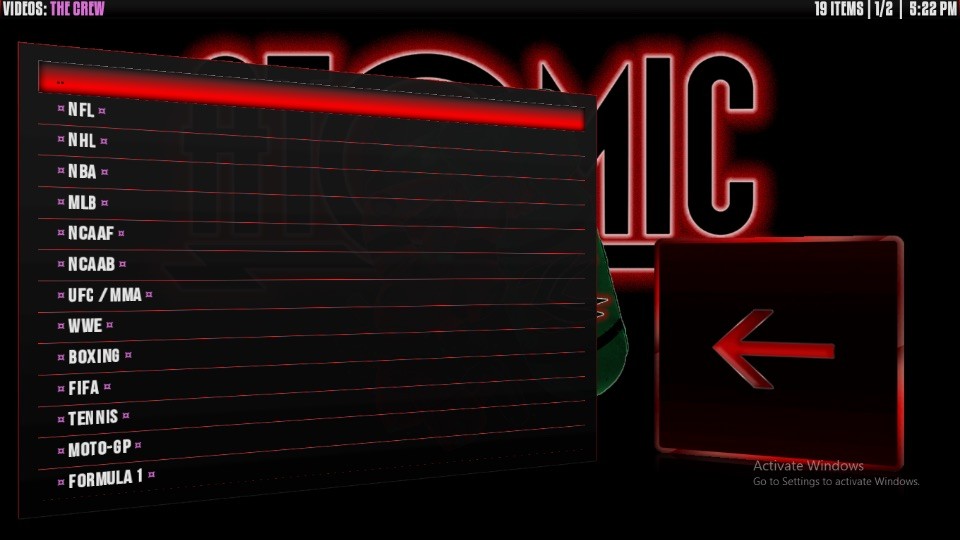 Want to stream music? Atomic has got you! Just go inside the Music section.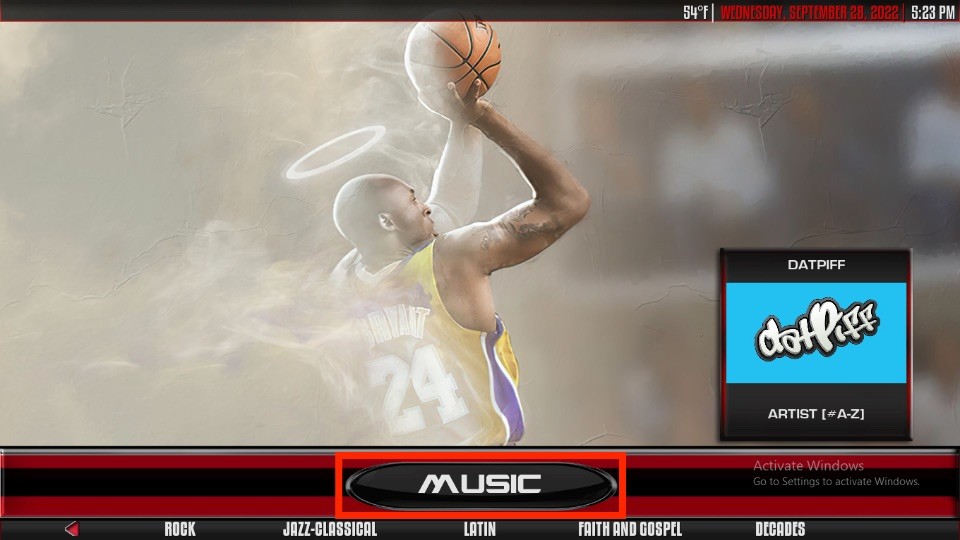 Many tours, live recordings, and more from different artists are divided into multiple folders.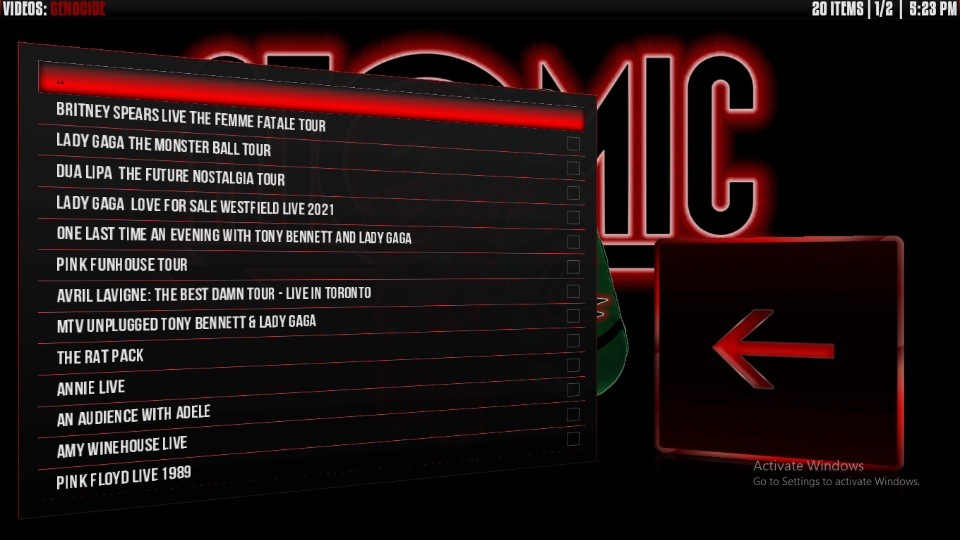 Have access to Real Debrid? Well, there's a separate section for the premium users on Atomic build, known as Real Debrid.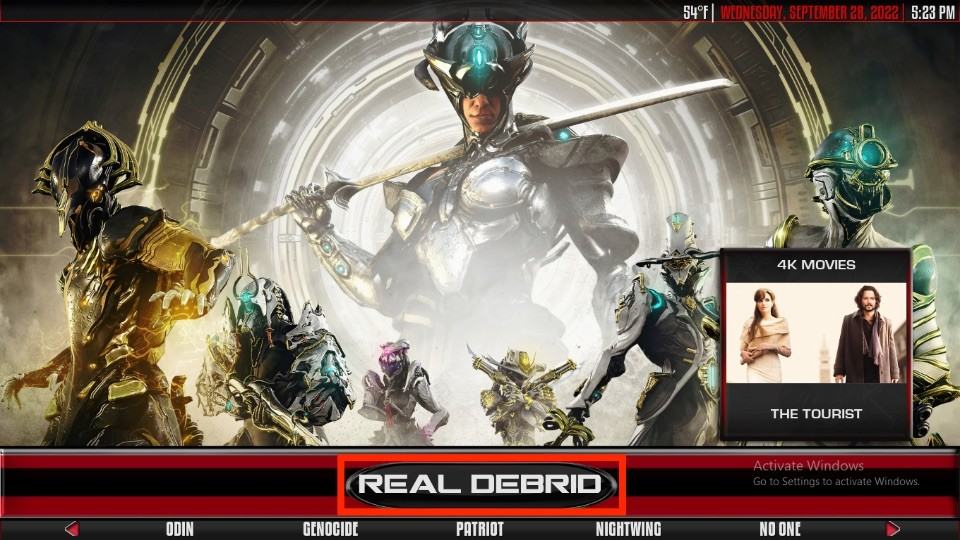 The section will take you to the special Real Debrid section of Kodiverse. 
And you'll come across subfolders like Authorise Debrid, New Releases, Odin Scrapers, 1080 Section, 4K Movies, etc.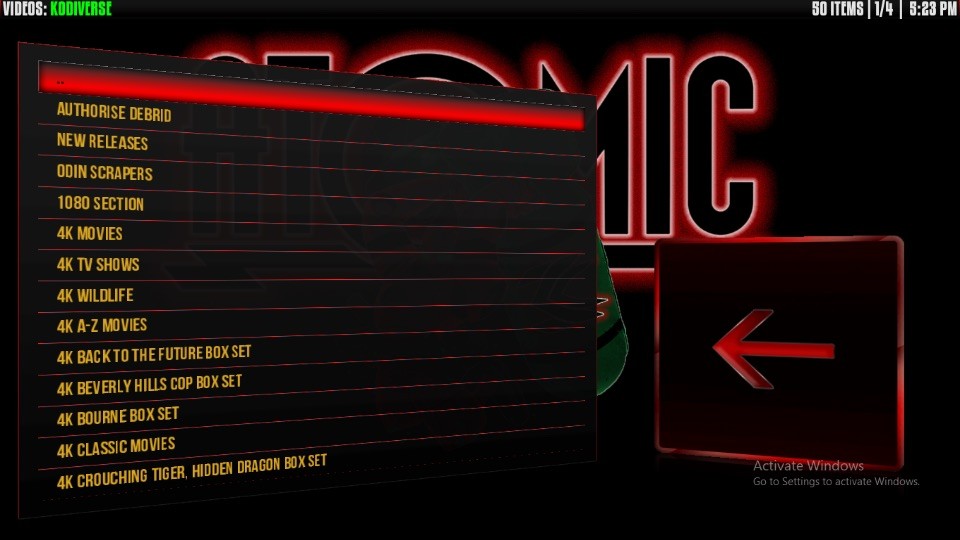 Next, we have Fanfaves.
Opening the section takes you to the Mad Titan Sports V2.0 favorites folder.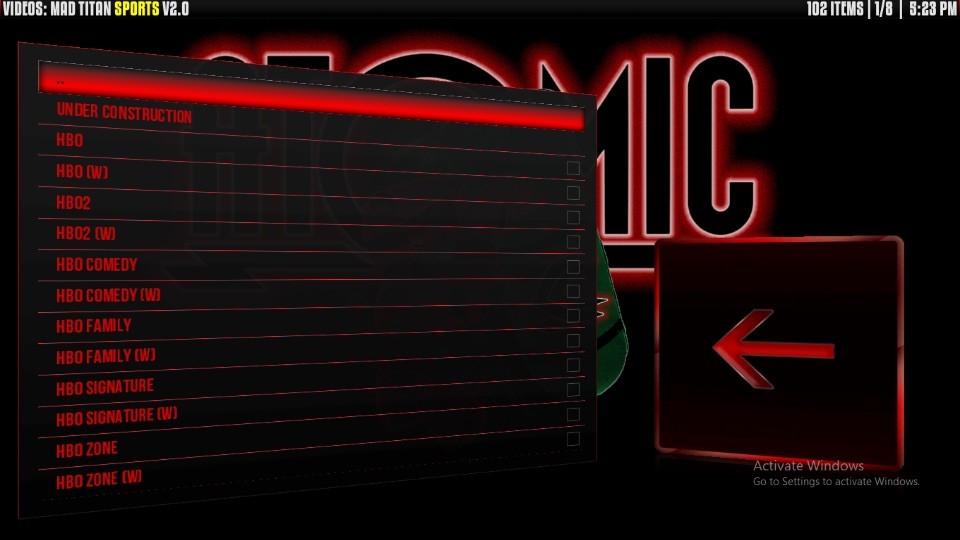 Lastly, we have the Power and System section where you can access your Kodi app's settings.
Conclusion
Install the Atomic Kodi build available on the Misfit Mods Wizard and see how it can change your Kodi experience. How do you like this build? Let us know in the comments section below.
Related: