Today, I'll share how to install Apex Sports Kodi addon. Also, I'll cover what's Apex Sports, how to use it, some of its features, and more. You can follow the guide on any Kodi-eligible OS like Android, Windows, Mac OS, Linux, etc.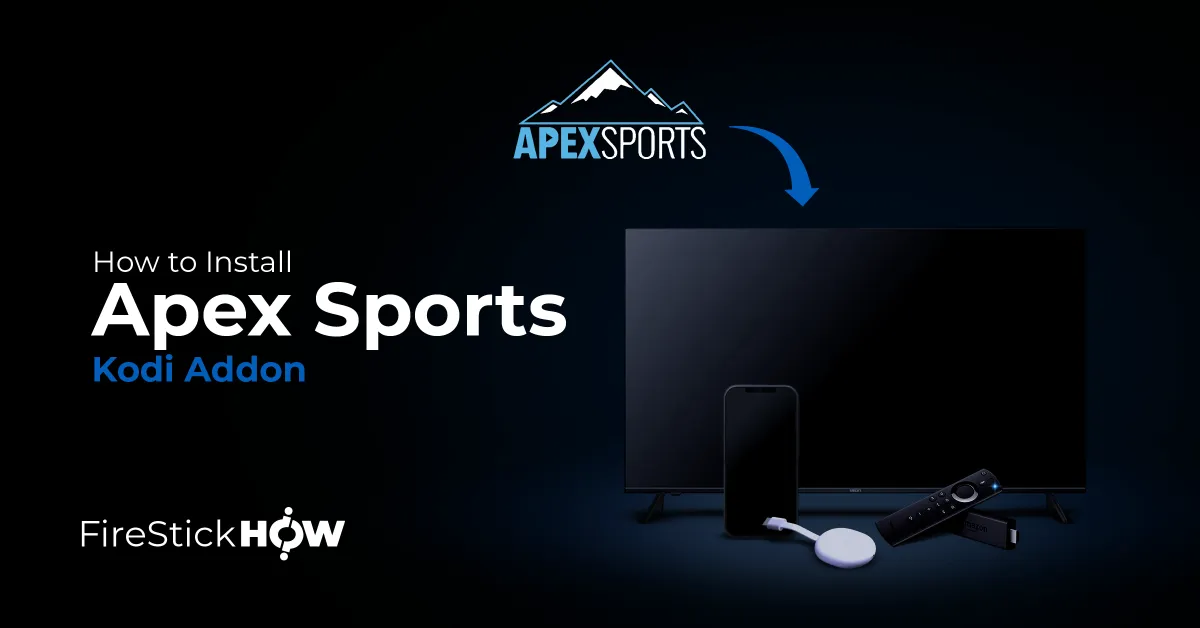 What Is the Apex Sports Addon?
Apex Sports is an all-in-one to stream sports content. This addon lets you stream live events, 24/7 sports channels, replays, and highlights for free! And without connecting a premium service like Premiumize.
There are three main categories on Apex Sports: Live Sport, Live TV, and Replays & Highlights. In addition, you'll find folders of popular third-party sports streaming sites inside each section. This means you have multiple sports content providers.
From soccer to baseball and basketball, all sports live events, replays, and highlights are available via Apex Sports.
Attention KODI Users: Read before you continue
Government and ISPs endlessly monitor your online activities using your IP address 84.17.63.56 (exposed to everyone). Kodi is an excellent platform for streaming movies, TV shows, and sports, but streaming copyrighted content can get you into legal trouble. 
You should use a reliable Kodi VPN and protect your streaming activities and privacy. A VPN will hide your IP address and bypass government surveillance and geo-restrictions.
I trust and use ExpressVPN, the fastest and most secure Kodi VPN. It's easy to install on any Kodi device, including Amazon FireStick, PCs, and Smartphones. In addition, it offers a 30-day money-back guarantee, and 3 free months with the annual plan.
Read: How to Install & Use the best VPN for Kodi.
Is Apex Sports Safe?
Being a third-party addon, Apex Sports is neither safe nor unsafe. To be specific, its safety status is unknown because Kodi creators don't take any responsibility for addons from unknown repos.
It's possible that Apex Sports doesn't carry any threat to your device. But it's equally likely that it may do. That's why, at FireStickHow.com, we aren't in a position to give our opinion on the matter.
However, I checked the repo of Apex Sports on a popular online virus check – VirusTotal. And thankfully, it didn't spot any errors.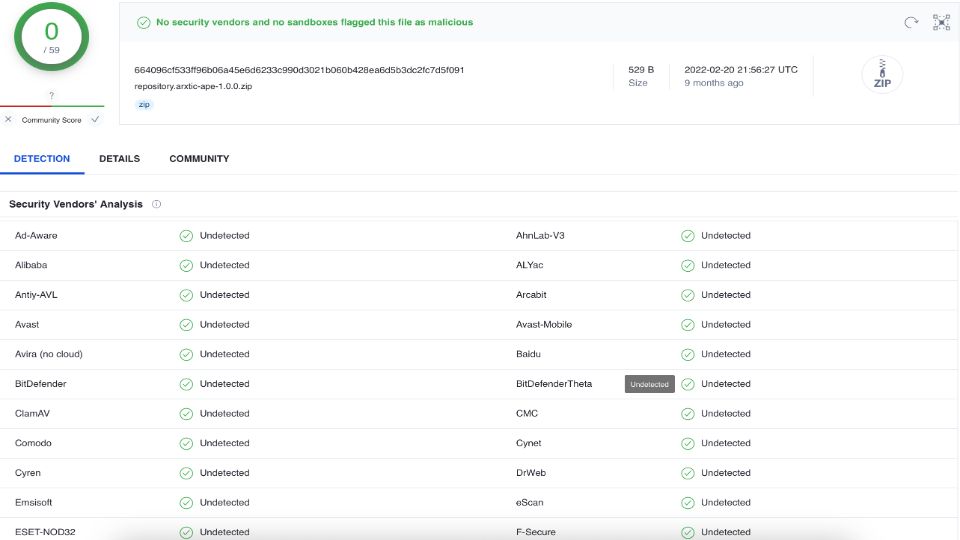 Is Apex Sports Legal?
There's a ton of content available on Apex Sports. And as it's a third-party addon, it's humanly impossible to verify whether that content is legal to watch or not. That said, at www.FireStickHow.com, we don't have enough resources to verify whether the addon is legal or illegal.
That leaves you with one option. And that's to use a service like ExpressVPN. Using a VPN will keep your data safe, and you won't have to worry about mistakenly streaming illegal content. 
Features of Apex Sports Addon
Here are some promising traits of Apex Sports:
Access points of multiple sports streaming sites

Well curated categories

Advanced settings let you control everything

An all-in-one combo to watch live events, channels, and replays & highlights
How to Install Apex Sports Kodi Addon
Unfortunately, you can't easily install Apex Sports as it's not an official addon. But don't worry! This guide gives you the roadmap with instructions to install the addon easily. So, let's get going.
Part 1 – Turn On Unknown Sources
Start by enabling Unknown sources on Kodi so you can install the repo that contains Apex Sports:
1. To open Kodi Settings, use the Gear Cog icon on your top left.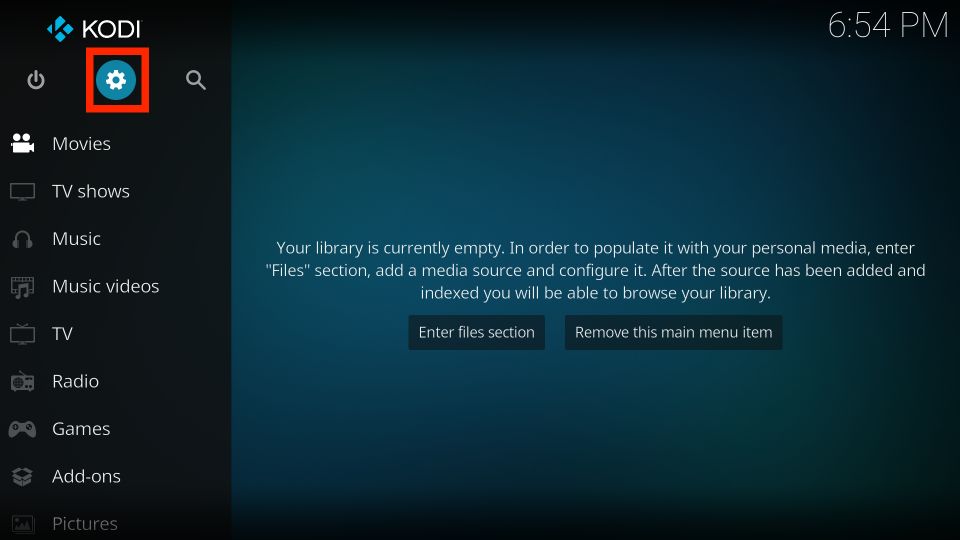 2. Pick the System tile that contains the Screwdriver & Cog.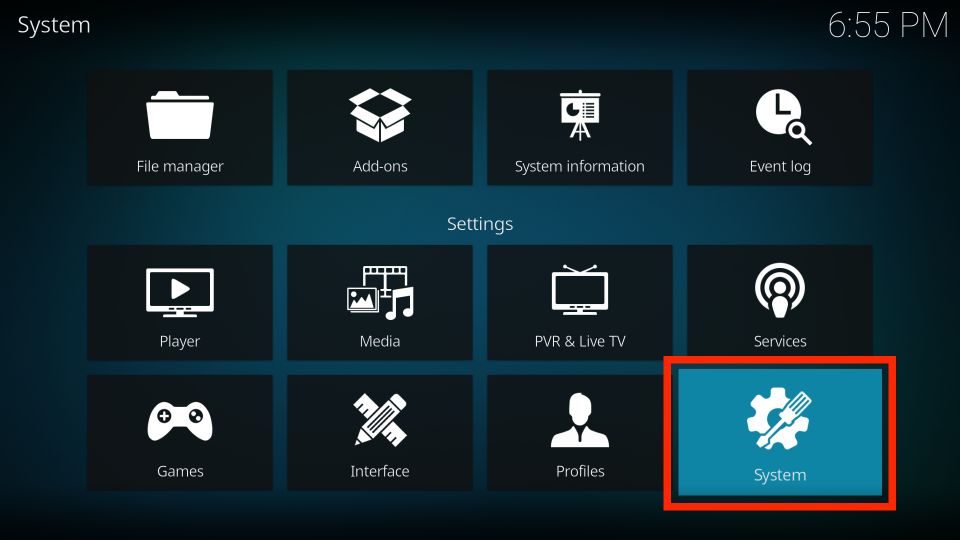 3. Roll down to Add-ons on the Settings / System page using the left panel.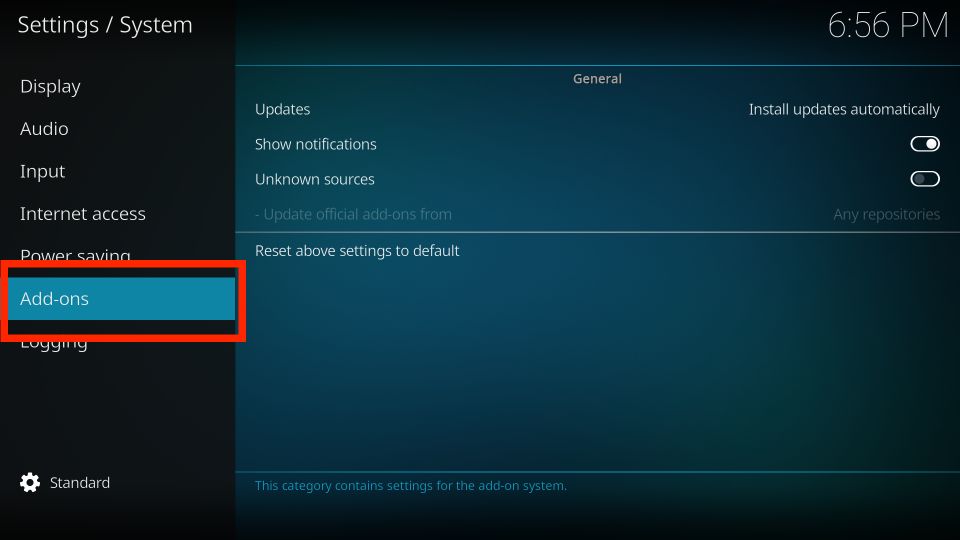 4. Switch to the right panel and enable Unknown sources.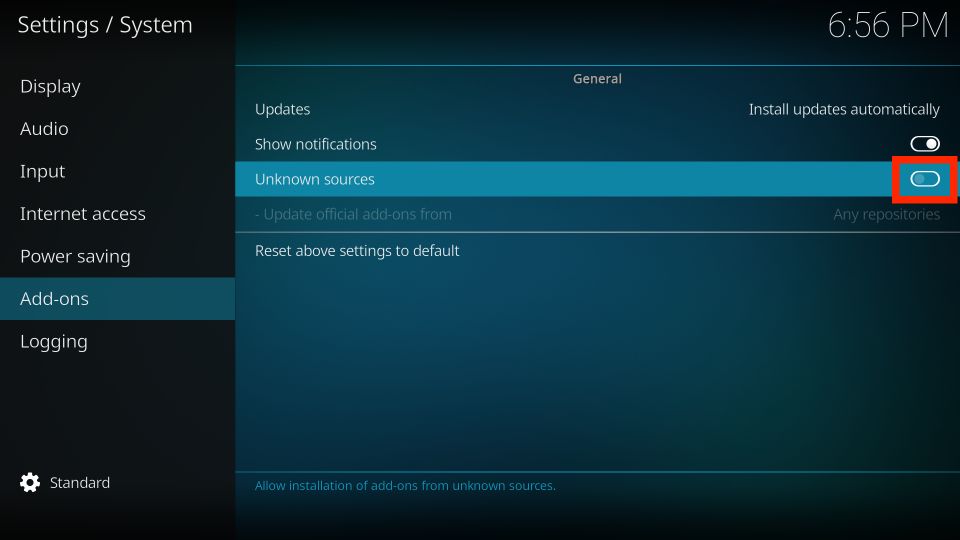 5. Read Kodi's warning about third-party/unknown sources and press Yes to move ahead.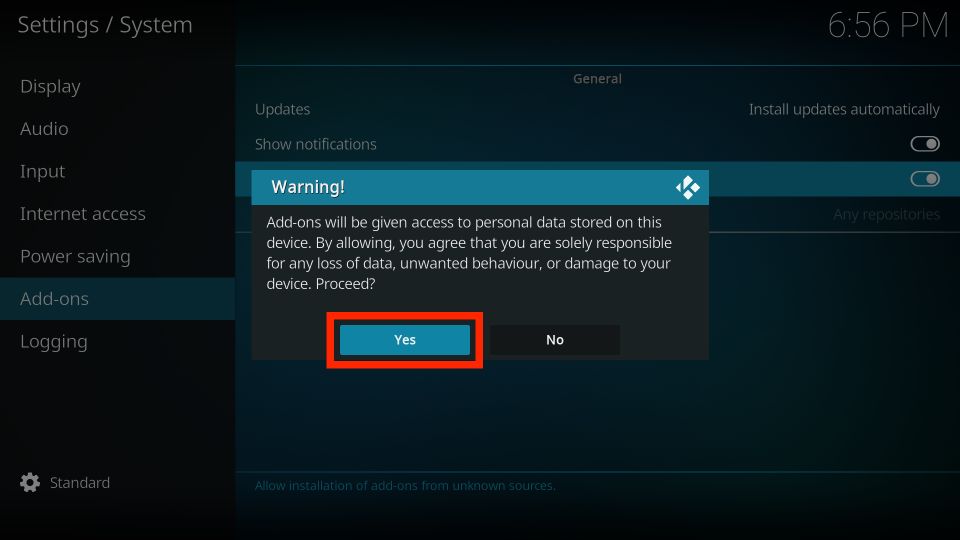 6. To change how Addons get updated on your Kodi app, open -Update official add-ons from.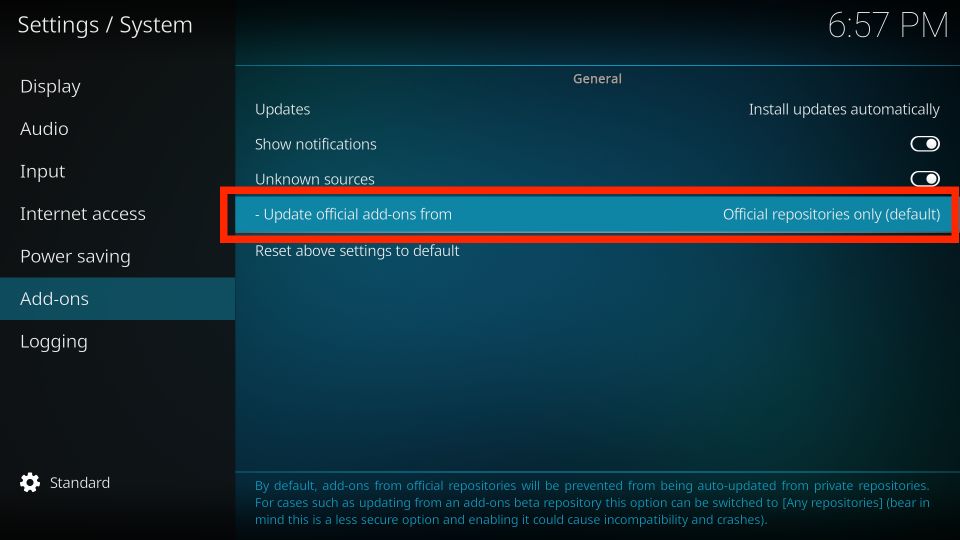 7. Select Any repositories. Now, all the addons will get updated from any available repository.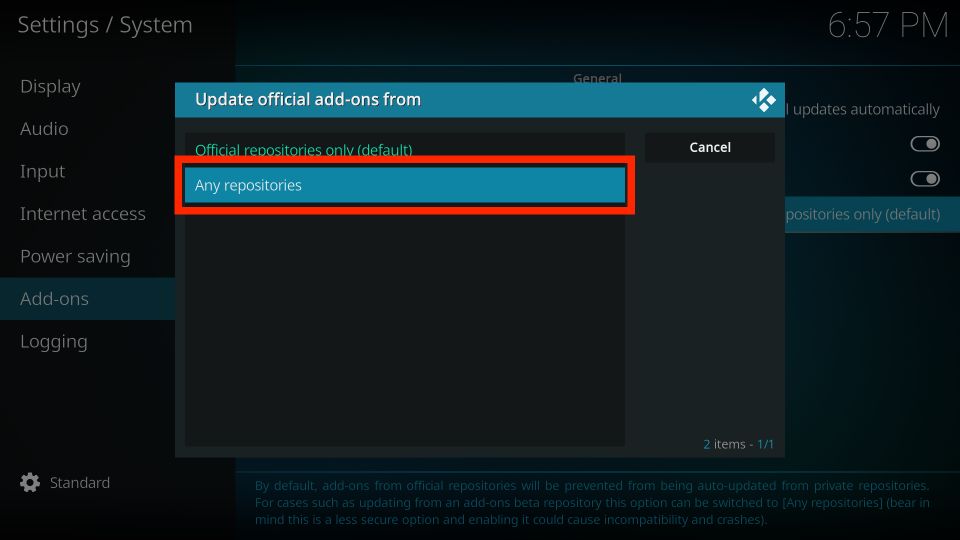 Part 2 – Install The Arxtic-ape repository
Now, it's time to install the Arxtic-ape repository to access Apex Sports. 
1. Click Cog Gear.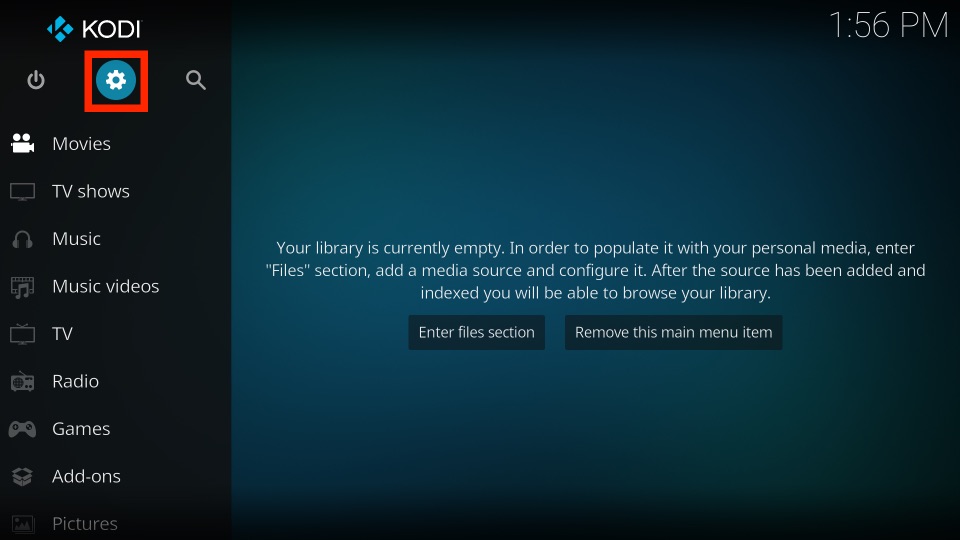 2. Launch File manager, as this menu lets us add/remove/edit sources.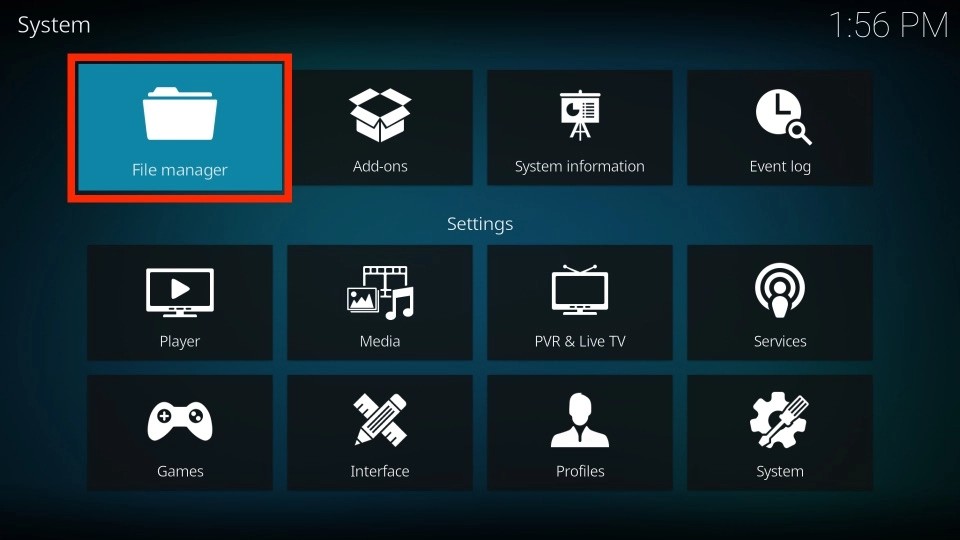 3. To add the repo source that contains the zip file of the Arxtic-ape repository, choose Add source.  
Note: You can select any Add source option inside the File manager. Both do the same thing.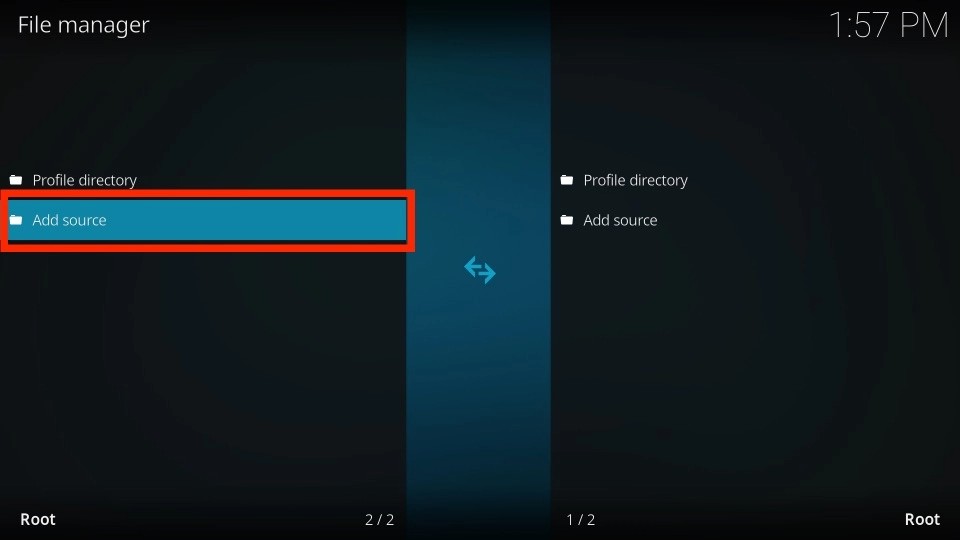 4. On the new window, select <None>.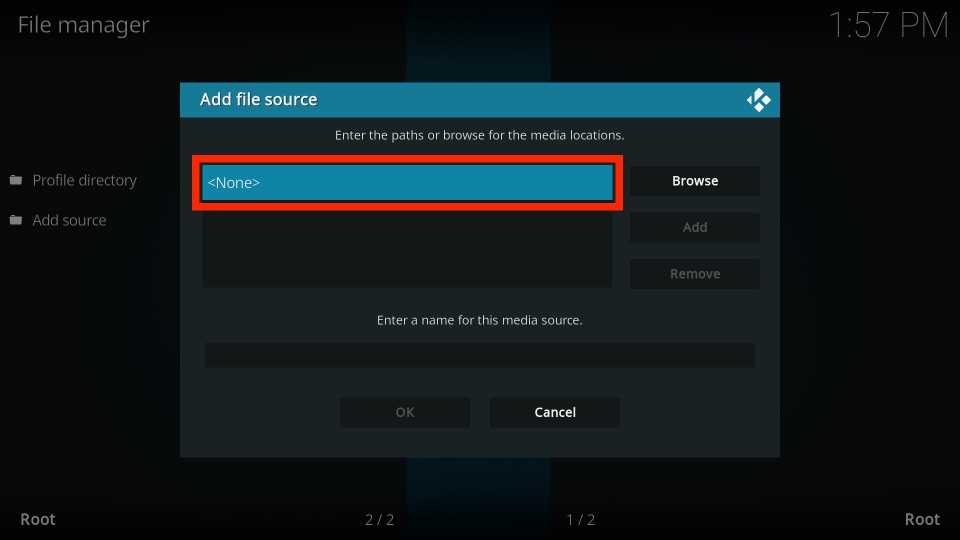 5. Enter https://arxtic-ape.github.io on the input box and press OK to save. 
Note: The above URL lets you access the zip file of the Arxtic-Ape repository that you can install on your Kodi app. But remember, mentioning the website doesn't mean we are connected with repo creators.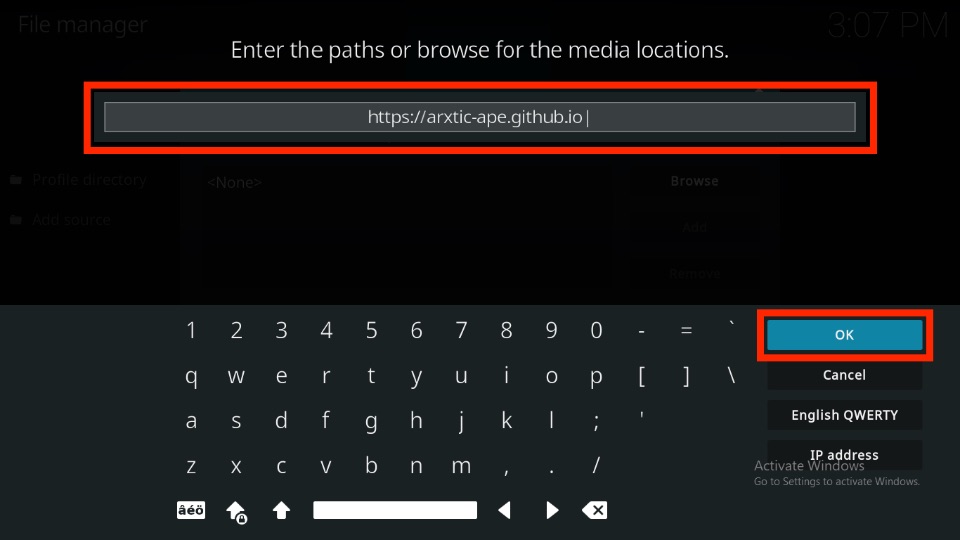 6. You'll have to set an alias for the URL you have just added. For that, select the Box under Enter a name…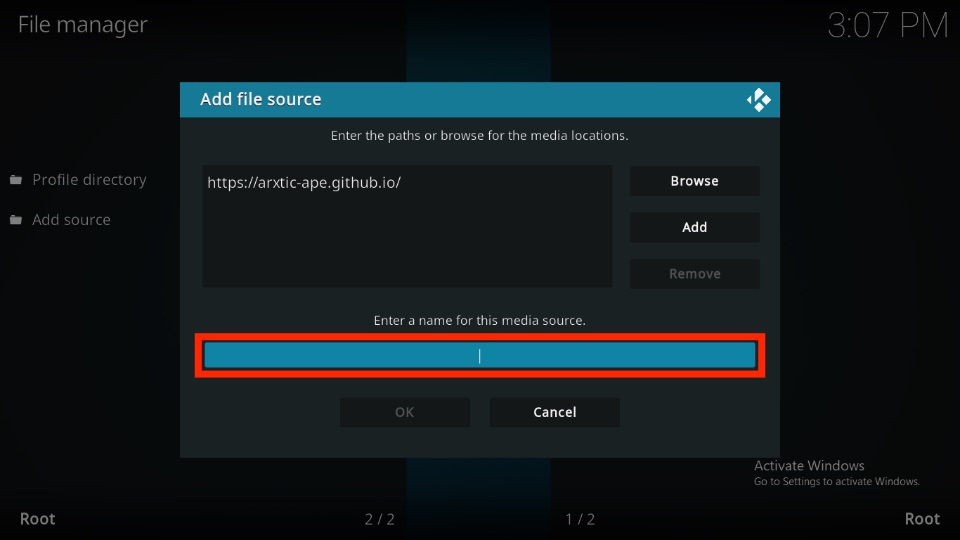 7. Set a name and click OK to commit changes.
Note: I'm choosing ape as it's pretty straightforward to remember. And if you can't think of a similar easy name, I suggest you also pick the same name.
8. Finally, to save the Arxtic-ape URL source, hit OK.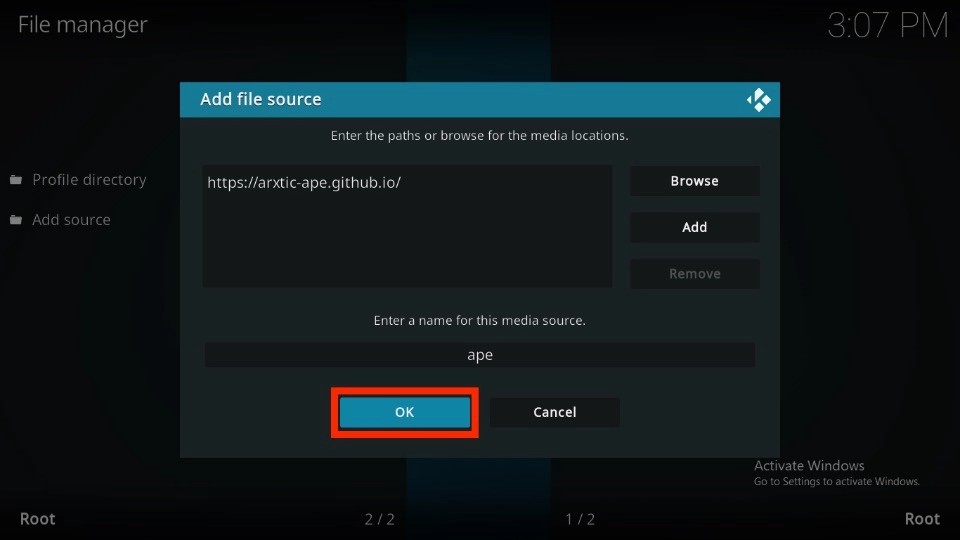 9. You'll see the repo name, ape (for me), in the File manager's list.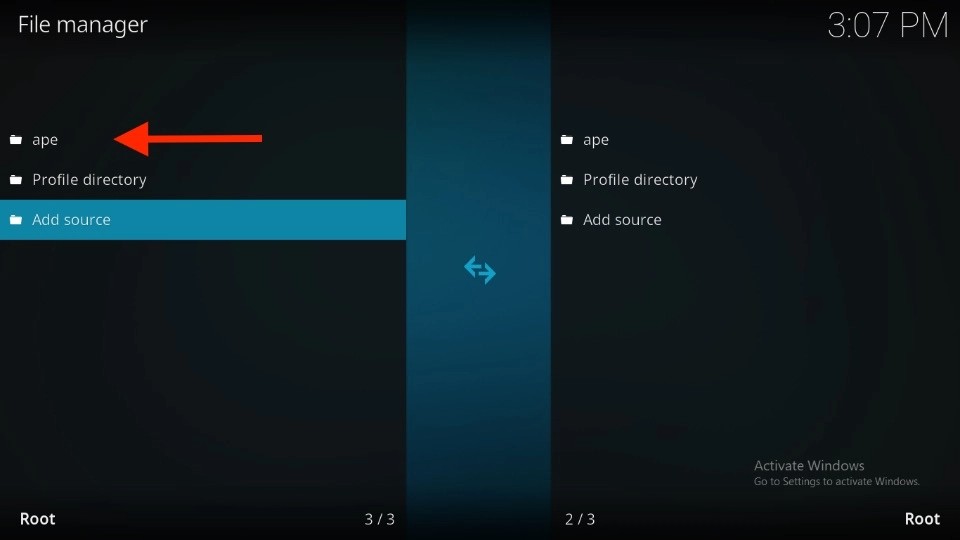 10. From Kodi Settings, open Add-ons.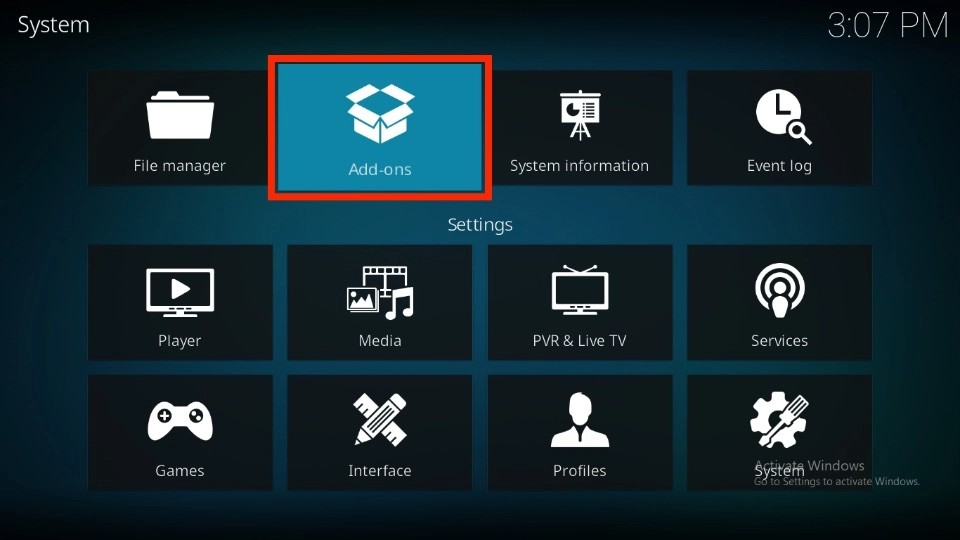 11. To access the menu that lets you install source zip files, open Install from zip file.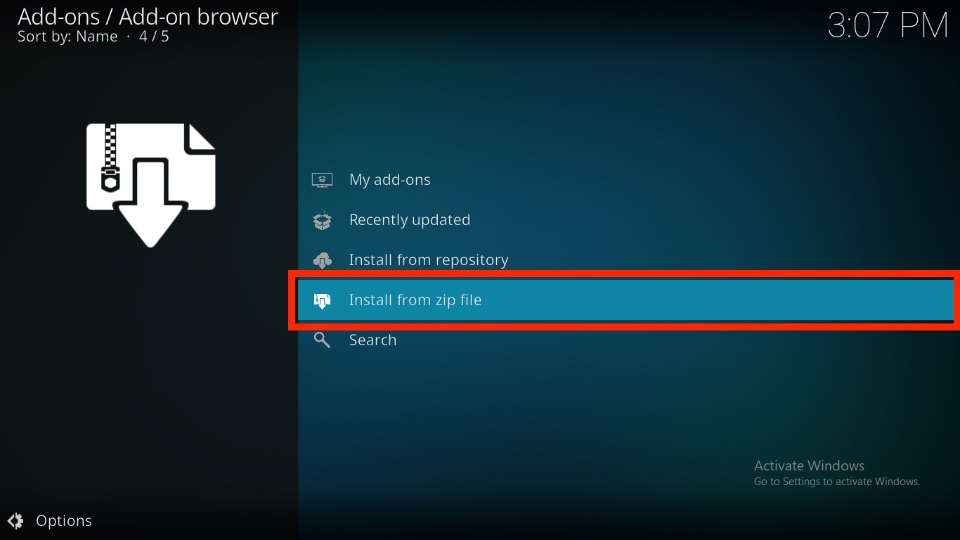 12. Press Yes to confirm Kodi's warning about manual updates. This warning does not appear on Kodi 20.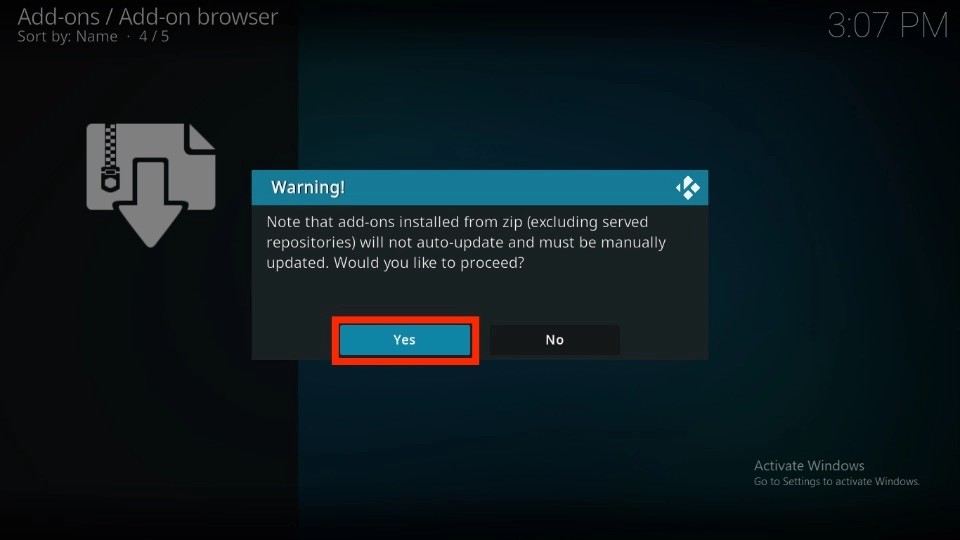 13. On the Install from zip file window, you'll see multiple options. First, locate and choose the name that you picked in step 7.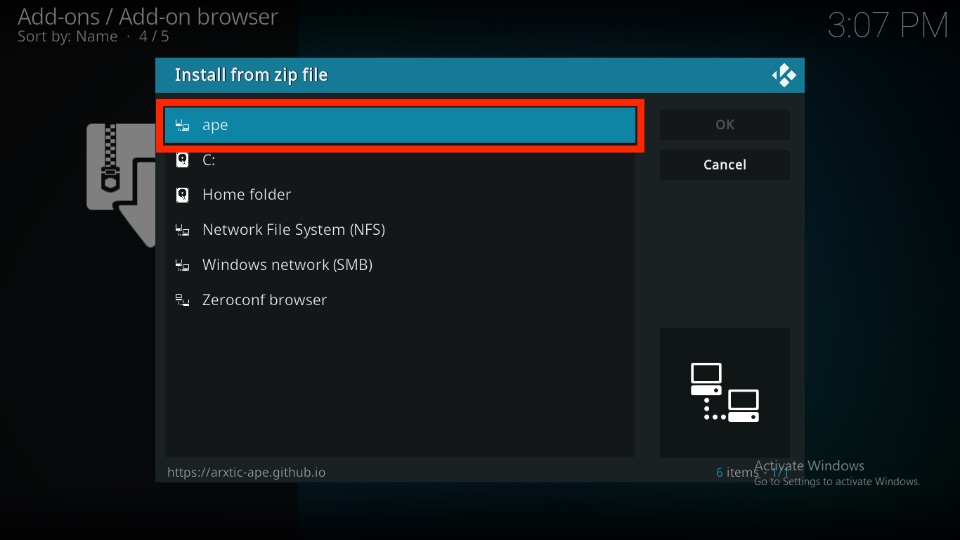 14. Open repository.arxtic-ape-1.0.0.zip.
Note: As the Arxtic-ape repository developers frequently push out updates, the version number (1.0.0) might differ when you install it.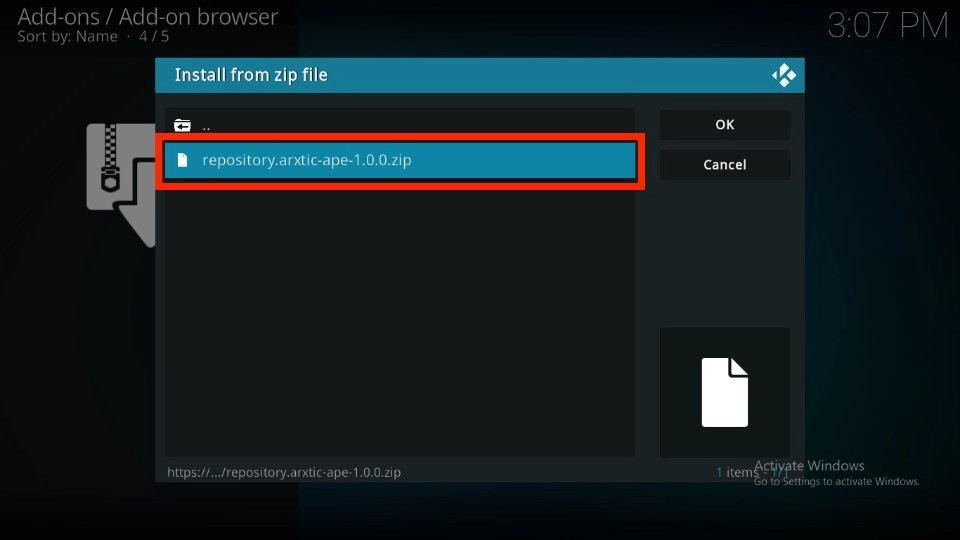 15. A message will appear on successful installation – arxtic-ape repository Add-on installed.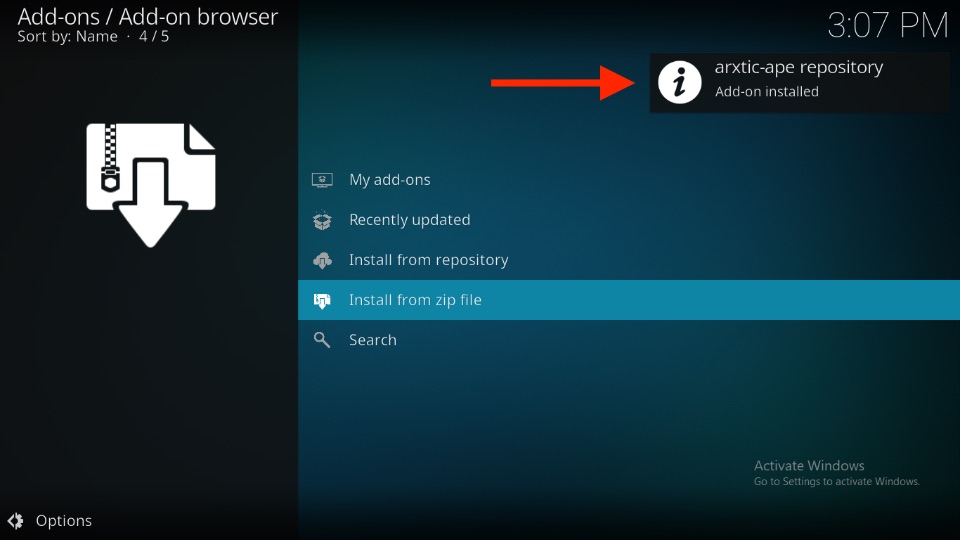 The arxtic-ape repository is now available on your app! You can use it to install Apex Sports and other addons. 
Part 3 – How to Install Apex Sports addon
Use these steps to install Apex Sports on your Kodi app:
1. Pick Install from repository once the notification disappears.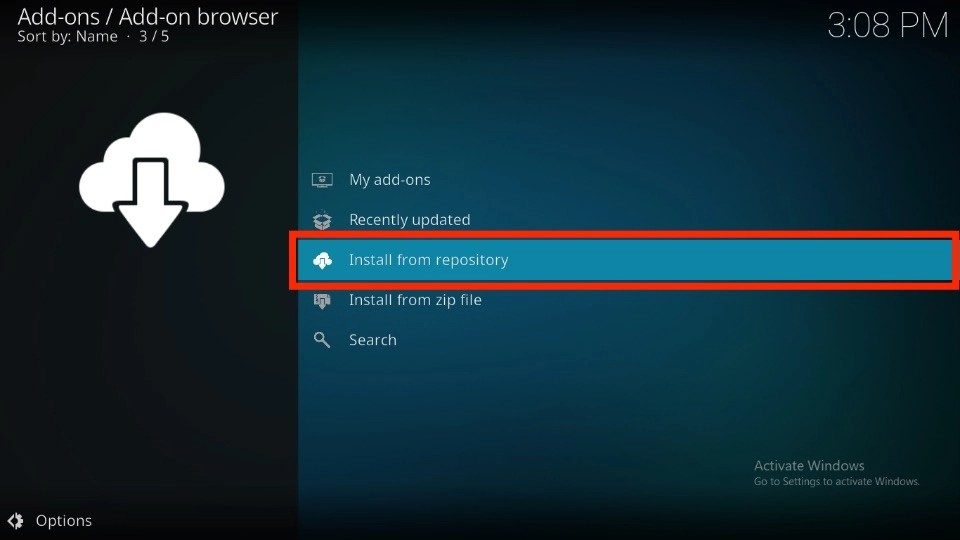 2. Choose the arxtic-ape repository from the repos available on your Kodi app.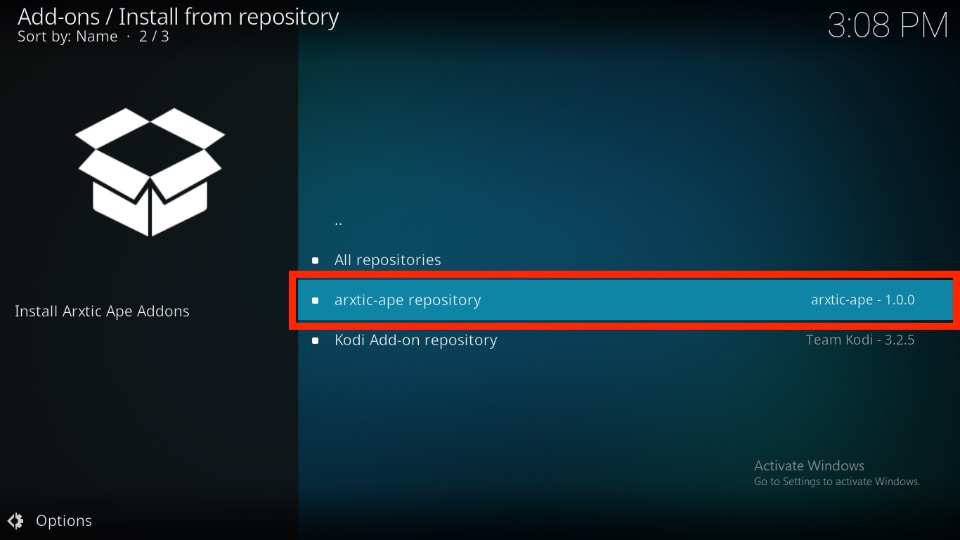 3. Two folders are available inside the Arxtic-ape repository. Select Video add-ons.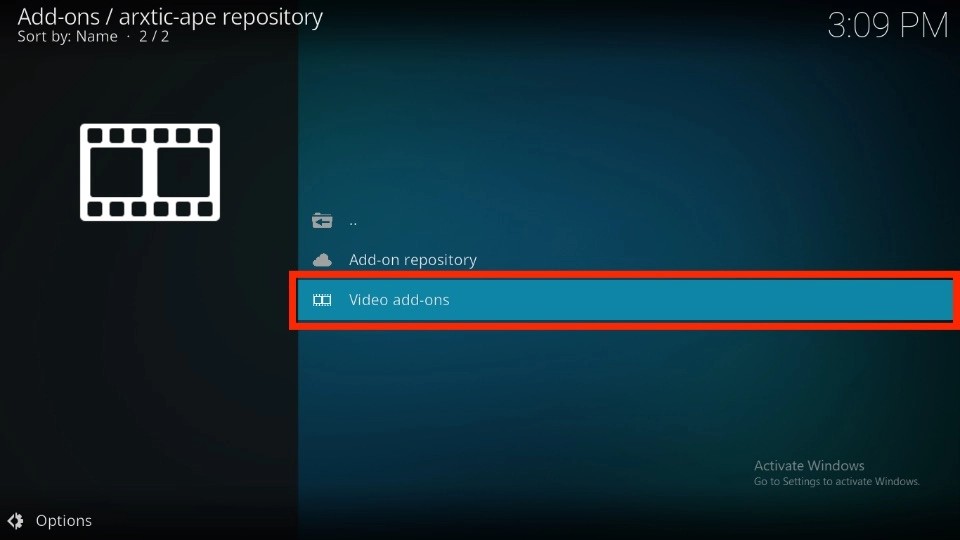 4. Open ApeX Sports.
5. To start ApeX Sports installation, choose Install.
Note: If you don't see the ApeX Sports icon, don't worry. The repo sometimes loads stuff slowly.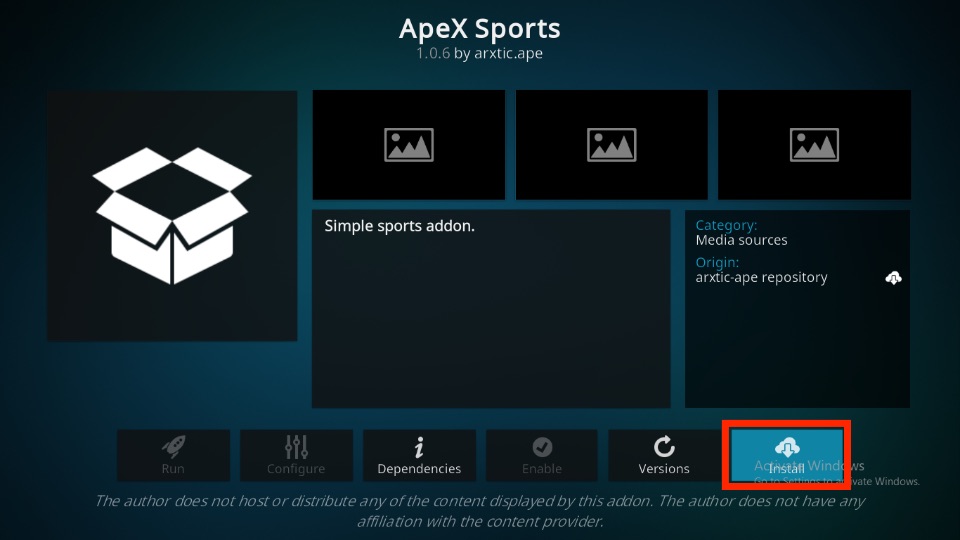 6. Additional stuff like InputStream Helper, Google Drive, YouTube, and ResolveURL will also be installed with ApeX Sports. Press OK to allow.
Note: Don't press Cancel, as the additional addons are necessary for ApeX Sports to work properly.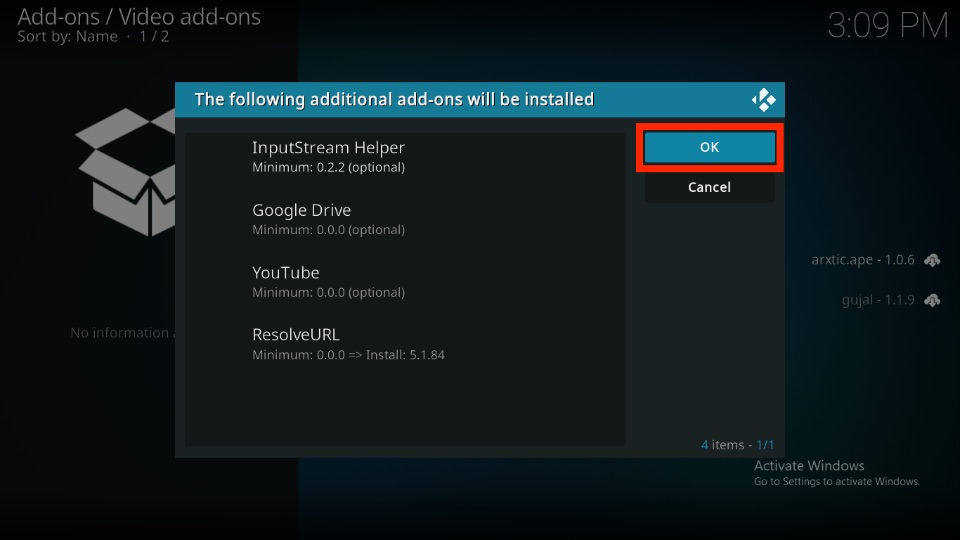 7. You can track the ApeX Sports download and installation progress as shown below.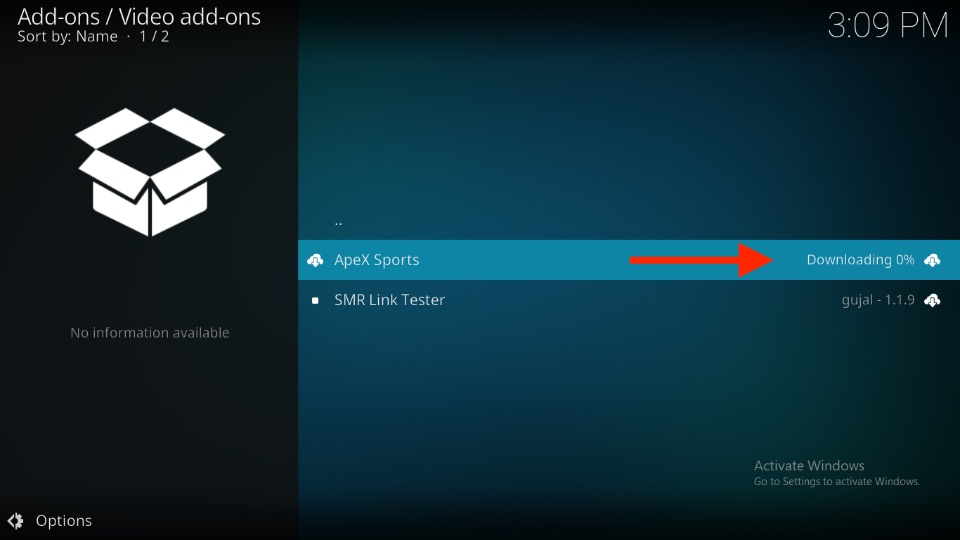 8. Once installed, a notification will appear – ApeX Sports Add-on installed.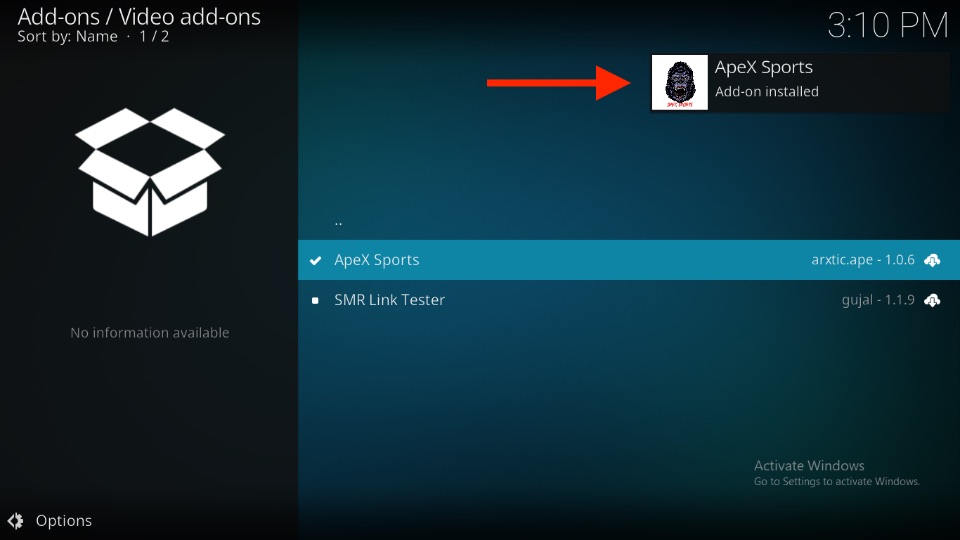 And there you have it! The popular ApeX Sports Kodi addon is just a few clicks away from you.   
Wait! It looks like you are all set to start watching your favorite content on Kodi. But have you protected your online identity yet? You are under constant surveillance by the Government and ISP. They use your IP address 84.17.63.56 to track you. Streaming free or copyrighted videos may get you into legal trouble.
Thankfully, you can use a VPN to easily protect your privacy and go invisible from your Government and ISP. I use and recommend ExpressVPN with Kodi.
ExpressVPN is the fastest, most secure, and streaming-friendly VPN. It is easy to install and set up on any Kodi device, including FireStick, Smartphones, PCs, and more.
ExpressVPN, offers an unconditional 30-day money-back guarantee. So, if you do not like the service (I don't see why), you can get a full refund within 30 days.
Please remember that we encourage you to use a VPN to maintain your privacy. However, we do not condone breaking copyright laws.
Before you start using Kodi for streaming, here is how you can protect yourself with ExpressVPN:
Step 1: Sign up for ExpressVPN Here
Step 2: Download ExpressVPN on your device by clicking HERE
Step 3: Open the ExpressVPN app on your device. Sign in with your account. Click the connect/power button to connect to the VPN

Great! You have successfully secured yourself with the best Kodi VPN.
How to Use Apex Sports Kodi Addon
Here's a brief Apex Sports overview:
To access addons on your Kodi app, open Add-ons from home.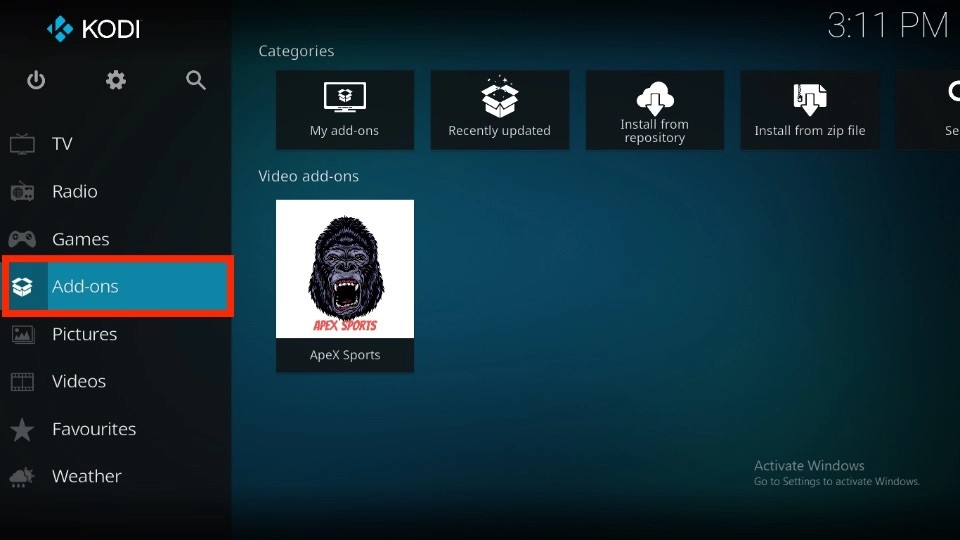 Open ApeX Sports from the Video add-ons tab.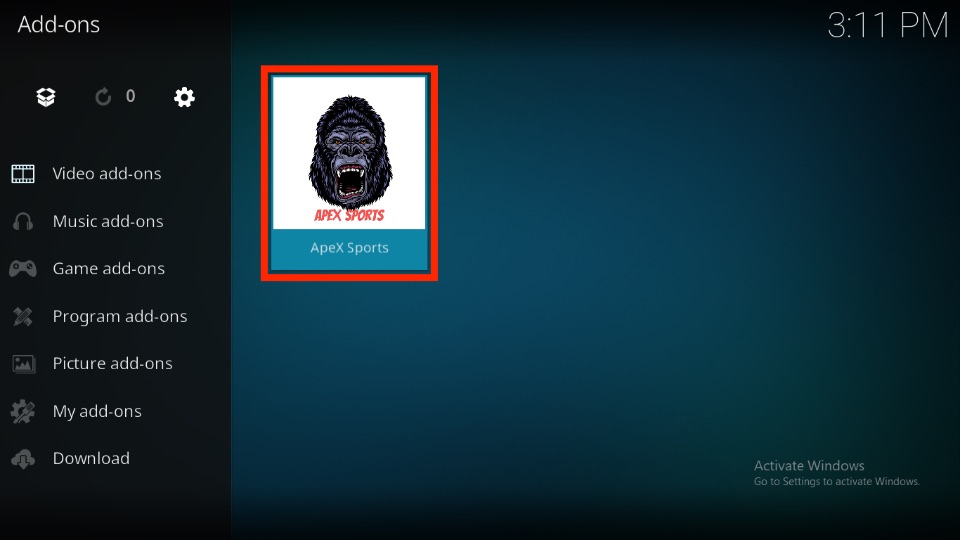 On the welcome page of ApeX Sports, you'll see the following four sections: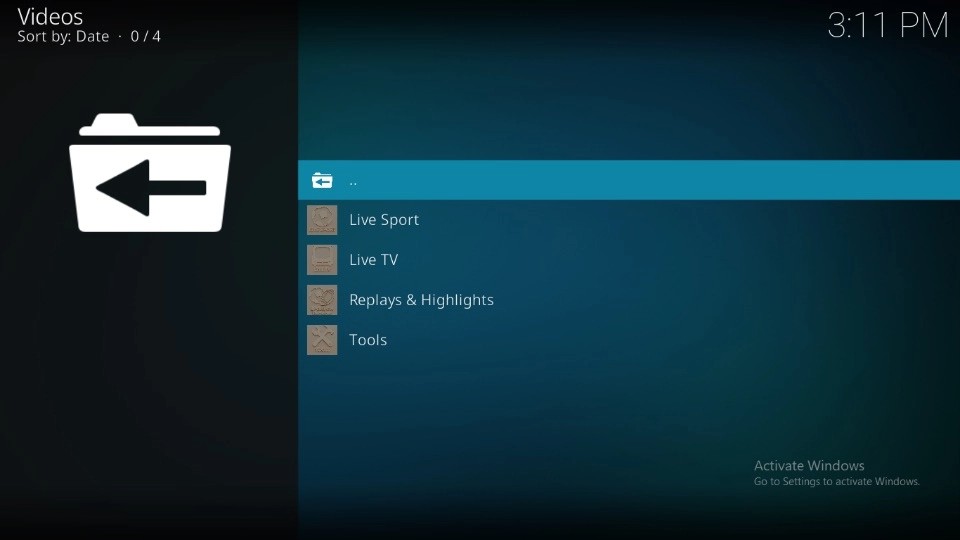 To watch sports events, open Live Sport.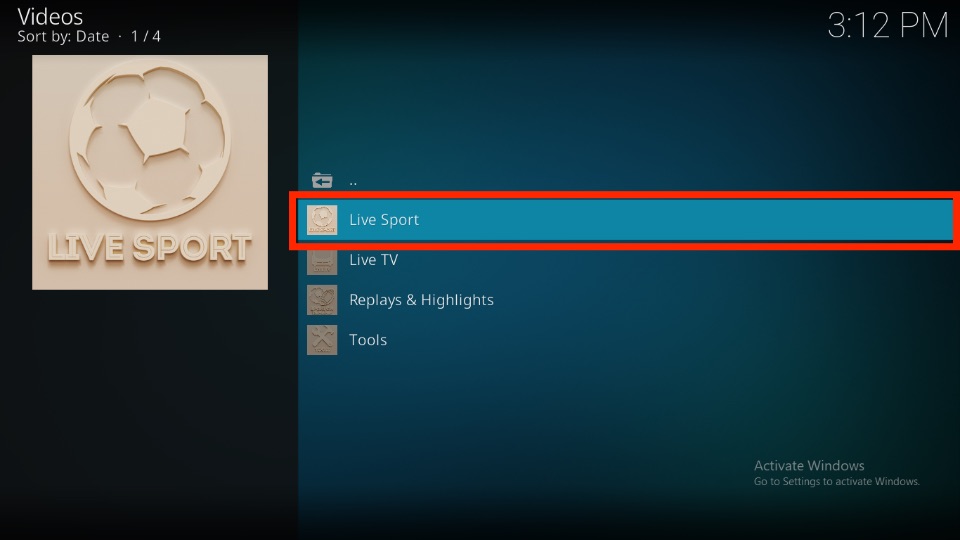 There are nine sections available inside. Open one of them. I'm choosing Livetv.sx.
Note: Basically, the sections are access points to famous sports streaming sites.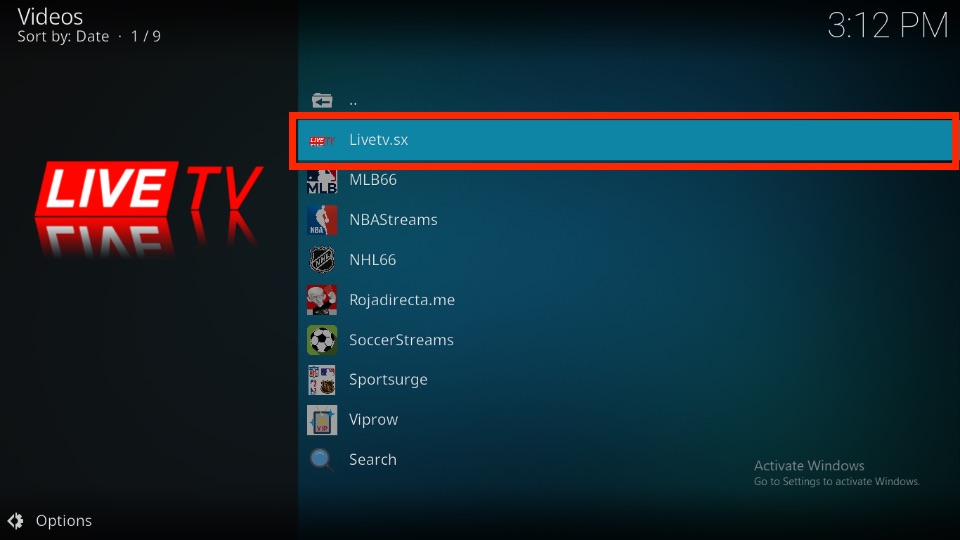 Inside, you'll see sports streams split into categories like Football, Volleyball, Hockey, etc.
Note: Not all Live Sports sections will feature a similar layout.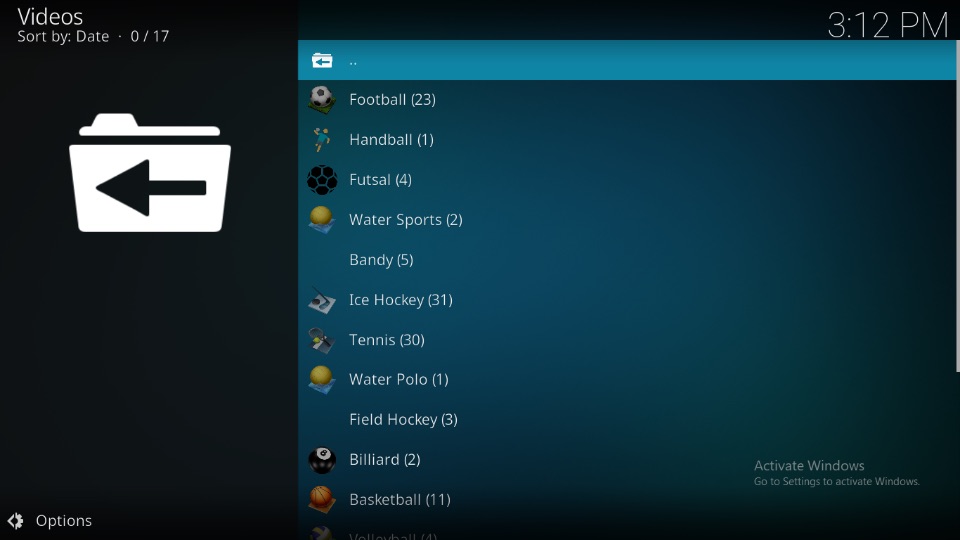 To stream TV channels, open Live TV on ApeX Sports home.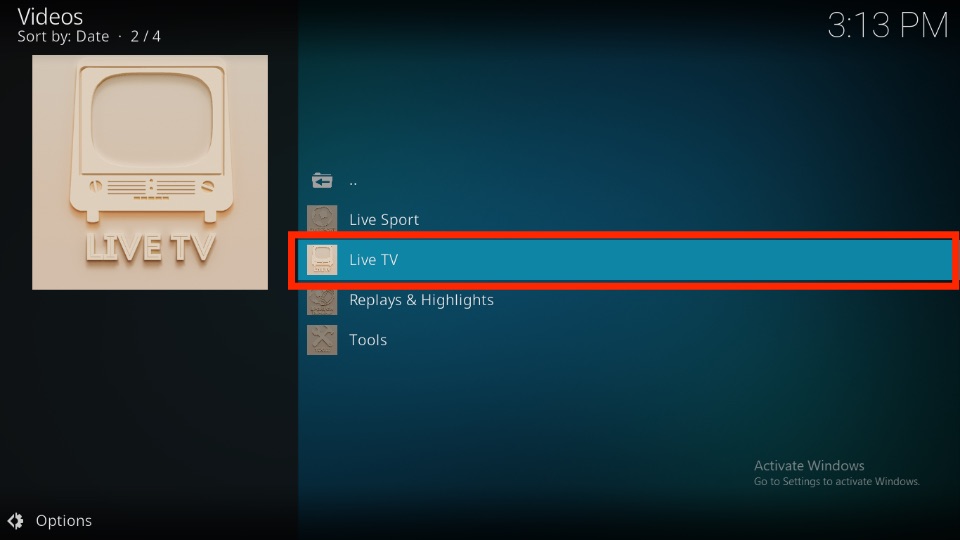 Again, you'll see access points to famous live TV channel streaming sites. I'm selecting the first folder for demonstration purposes.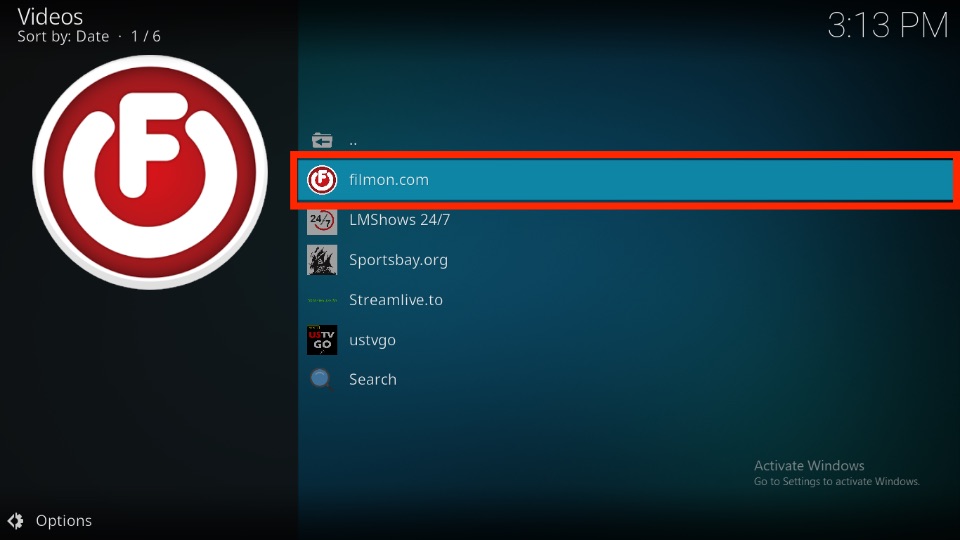 This specific access point has different categories in the shape of channel subfolders like Entertainment, Music, Sports, and more.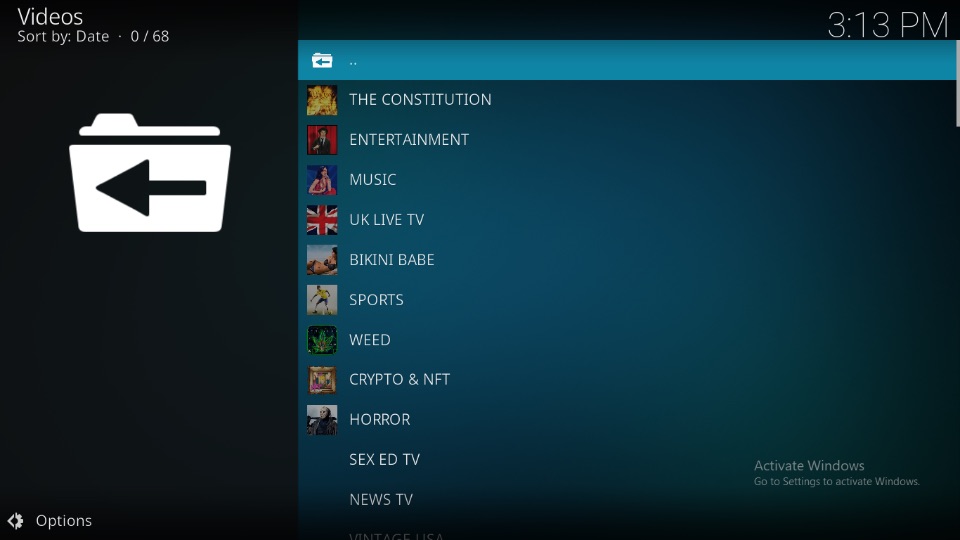 To watch catch-up content, open Replays & Highlights.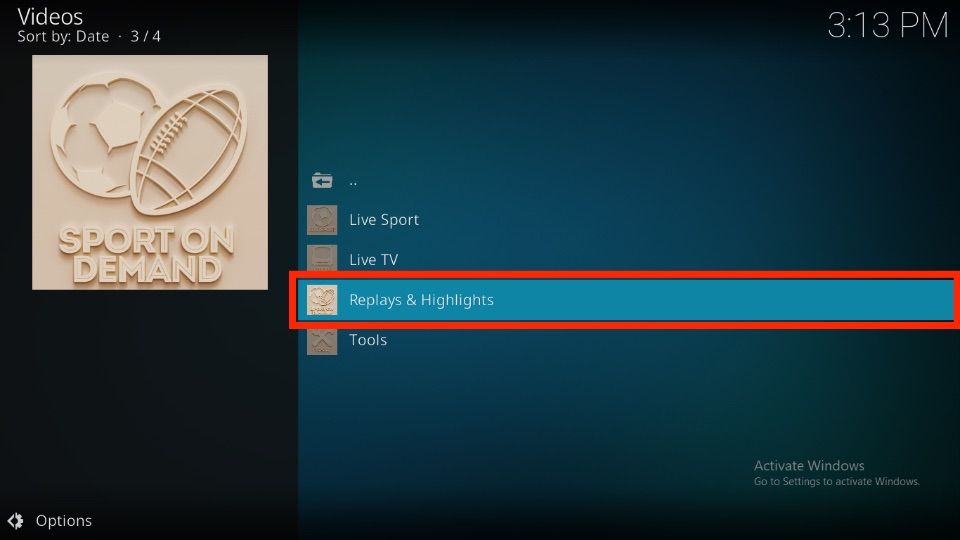 Once again, the replays & highlights section is split into six famous website categories. You are free to explore any you like.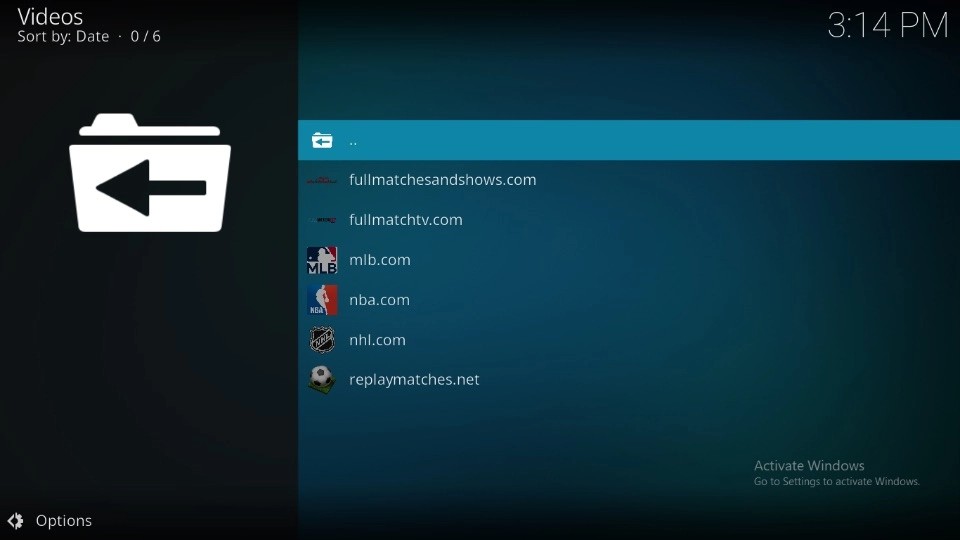 Lastly, we have Tools.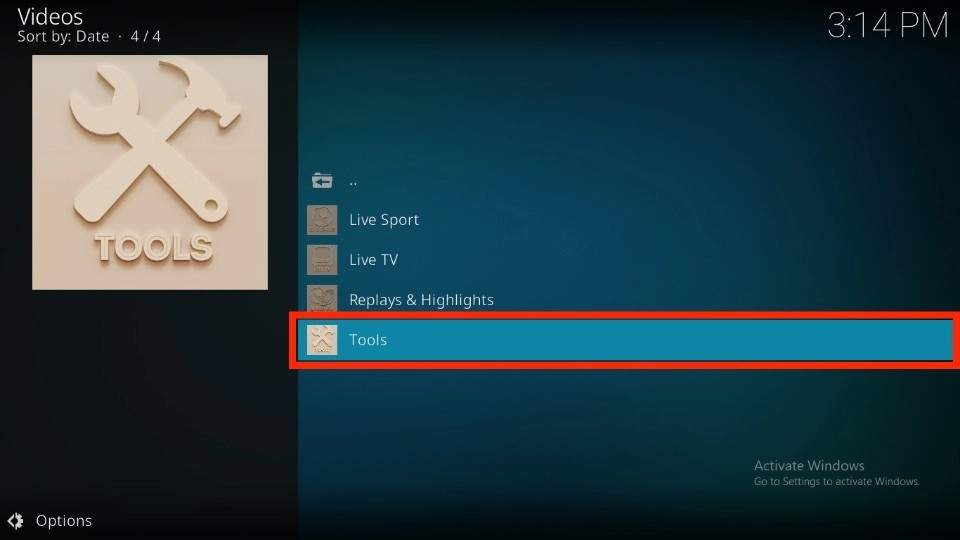 You can explore addon Settings, Set Timezone, Open URL, and Clear Addon Cache.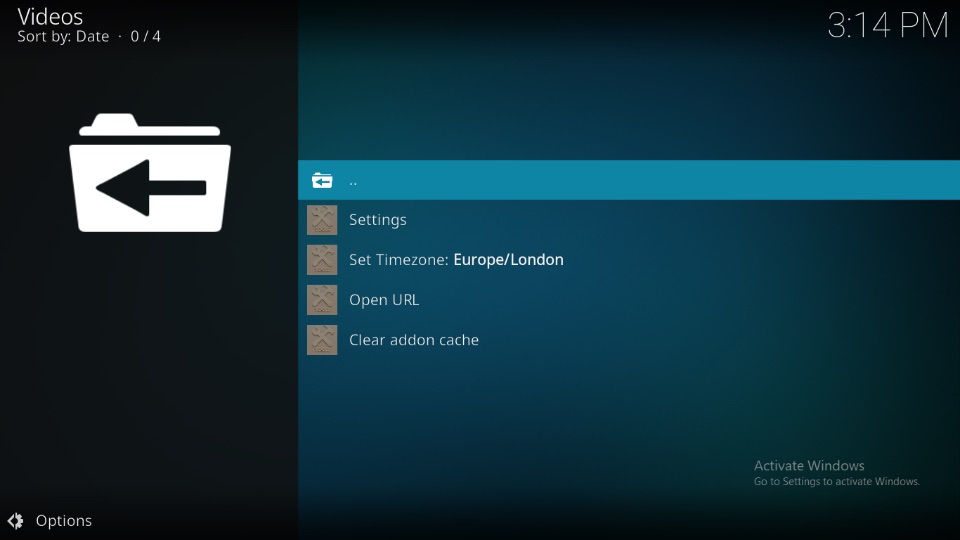 Conclusion
Apex Sports lets you catch live sports events, channels, replays, and highlights for free! Use this guide to learn how to install Apex Sports Kodi addon. Lastly, you can contact us by commenting down below.
Related