This post will take you through the official streaming options to watch the Davis vs. Romero PPV (Pay-Per-View) fight on FireStick, iPhone, Android TV, Apple TV, Roku, Android, and Xbox without cable. I will talk about PPV price and tricks to watch the fight for a cheaper price and even for free. Read till the end to learn everything.
Note: Amazon Fire TV line of devices is the most popular out there. I will keep them in focus throughout the post.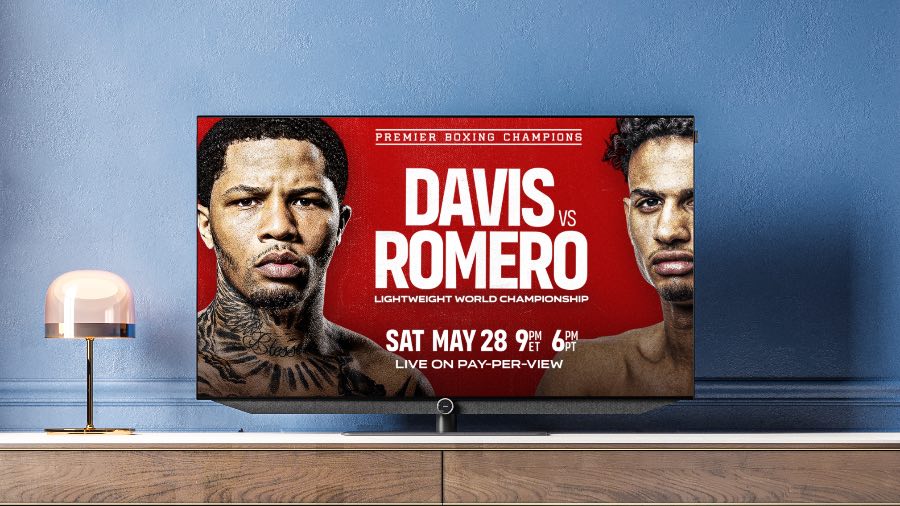 What a shitshow it has been between Davis and Romero on social media. Ahead of their fight on this Saturday night, two fighters have been exchanging trash talk for quite some time. The fight was scheduled to go live in December last year, but it got rescheduled due to some controversy (more on that later). Anyways, the wait is finally over as Davis and Romero will go head-to-head in Brooklyn. Here's how you can watch Davis vs. Romero fight on FireStick without cable.
Attention FireStick Users: Read before you continue
Your streaming activities are probably getting monitored constantly by your Government and your ISP. If you are caught streaming copyrighted videos on your FireStick, you are likely to get into serious legal trouble.
Your IP address 54.36.148.146 is exposed to anyone who is watching. That is how they will track you. Therefore, I strongly recommend that you get a trusted VPN for Firestick right now and hide your online identity.
I am using ExpressVPN on all my devices as it is the most reliable, most secure, and the fasted VPN in the market. You can easily install and set up ExpressVPN on FireStick or any other device within minutes.
ExpressVPN offers you a money-return guarantee of 30 days. Also, you can claim 3-months free and save 49% on its annual plans.
READ:
How to install and use VPN on Amazon FireStick / Fire TV
What's the Controversy Around Davis vs. Romero?
Originally scheduled for December 2021, the high drama started when some sexual allegations were made against him. He had to pull out of the fight to prove his innocence. Instead of Romero, Davis went against Isaac Cruz and won the bout in style.
Around two weeks later, the case against Romero got dropped, and his fight against Davis was back on schedule. As for Gervonta 'Tank' Davis, his last bout against Romero's replacement (Cruz) turned out tough. It took him until the 12th round to win the fight unanimously.
Speaking of Romero, he has fought two times in 2021 and won both the bouts. Although the likes of Avery Sparrow and Anthony Yigit don't carry the same importance as Gervonta Davis, Romero should be high on confidence before stepping into the rings on Saturday night. Romero boasts that this is going to be the easiest fight in his career. I doubt so, but it's good to see some encouraging (although unnecessary) words from the fighter.
Can Gervonta Davis successfully defend his WBA lightweight title? Let's check the fight details, including time, date, and fight card.
Davis vs. Romero Details
Davis vs. Romero is taking place this weekend – Saturday, May 28. The official venue for the event is Barclays Center in Brooklyn, New York, United States. The official event will start at around 9 p.m. ET / 2 a.m. GMT, while both the fighters are expected to make a ringwalk after a couple of hours at 11:15 p.m. ET/ 4:15 a.m. GMT. Make sure to stay up late if you plan to watch the Davis vs. Romero fight card in the UK. Speaking of which, let's see which other fights are on the card for this weekend. 
Davis vs. Romero Fight Card
Gervonta Davis vs. Rolando Romero for Davis' WBA (regular) Lightweight title
Erislandy Lara vs. Gary "Spike" O'Sullivan for Lara's WBA (regular) Middleweight title
Jesus Ramos vs. Luke Santamaria; Junior Middleweight
Eduardo Ramirez vs. Luis Melendez; Junior Lightweight
Watch Davis vs. Romero on FireStick in the US

Popular network operator Showtime is heading the Davis vs. Romero title in the US. While Showtime is mostly known for airing high-profile TV dramas such as Suits, Shameless, etc., the streaming service is also popular among boxing fans.
There are two ways to use Showtime on FireStick. You can either go with the standard subscription priced at $11 per month or use the official website to purchase PPV events separately. Yes, events like Davis vs. Romero are kept under the PPV price tag. You must pay a one-time payment to watch such bouts on FireStick without cable. It's simply not possible for Showtime to bundle such expensive fights with a standard Showtime subscription.
Showtime's official app is readily available to download from the Amazon App Store. It won't take more than a couple of minutes to find and install the app on FireStick. If you don't want to download a dedicated Showtime app just to watch the Davis vs. Romero fight, you can integrate the channel as an add-on with your standard Sling TV, YouTube TV, or fuboTV subscription. Use the link below and start watching Davis vs. Romero PPV fight for $75 on FireStick.
Website: https://www.sho.com/sports
Stream Davis vs. Romero on FireStick in Canada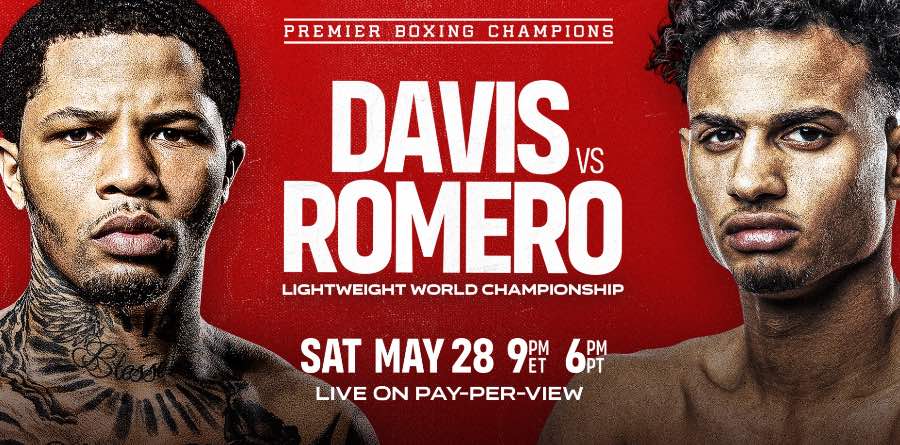 I have some unfortunate news for boxing fans in Canada. You don't have any native app to enjoy the Saturday night fight on FireStick. You must rely on iDEMAND website to head to the PPV section to purchase and watch the fight. The price is more or less the same as in the US. To steam the fight, you need to buy the PPV event from the link below and use the Amazon Silk browser or Google Chrome on FireStick.
Website: https://www.ppv.com/events/davisvsromero
Watch Davis vs. Romero from Anywhere in the World
It looks like no other broadcaster has struck a deal with Showtime to air the fight in their respective region. If you are in the UK, Australia, or Europe, there is no way to watch Davis vs. Romero fight online.
Here is where ExpressVPN comes to the rescue. Using the best VPN on FireStick, you can connect to any server around the world and access regional content. Here, you need to use ExpressVPN to connect to a US server and access Showtime content on FireStick. ExpressVPN has dozens of servers in the US to ensure a buffer-free streaming experience on FireStick.
The advantages of ExpressVPN don't end here. The VPN service allows you to browse the third-party apps on FireStick to watch the Davis vs. Romero fight without paying a single dollar. Yes, you heard it right. You don't need to shell out $75 to watch the fight card. Read along to learn more.
Watch Davis vs. Romero on FireStick for Free
NOTE: FireStickHow.com does not own or operate any IPTV services. Also, we don't verify the security and legality of any service. 
The web is filled with a number of third-party apps to use on FireStick. However, you shouldn't start streaming from them without any precautions. For instance, these apps might carry unlicensed content to begin with. Watching such content might not be legal in your region, and the practice can land you in trouble with the authorities.
You need to stay anonymous while browsing any content from third-party apps. And ExpressVPN will help you achieve exactly that. Once you are connected to another region's server, your local government and ISP don't have any idea about what you are watching or your location. Once you install the best VPN on FireStick, you are all safe from using third-party apps on it.
Wait! Before you start watching your favorite content on FireStick, make sure you have protected your online identity. Your streaming activities are likely being monitored and logged by your Government as well as your ISP. Free streaming of copyrighted videos may get you into legal trouble.
Thankfully, you can easily avoid the surveillance and monitoring of your online activities and completely maintain your privacy. All you need to do is connect to a trusted and reliable VPN on FireStick. A VPN will hide your IP address and your online identity by encrypting your internet connection.
Please note that I am not encouraging you to violate any copyright laws. You should always watch the content available in the public domain. I am simply recommending the use of a VPN to maintain your privacy. You have every right to your privacy, which is being constantly breached these days.
I personally use ExpressVPN and have found it to be the fastest and most secure FireStick VPN. It is the most streaming-friendly VPN I have ever used. Therefore, I highly recommend getting ExpressVPN for FireStick.
Here is how you can quickly and easily get the ExpressVPN app on FireStick:
Step 1: Click HERE to subscribe to ExpressVPN and enjoy a 49% discount with 3 months of extended service. You are also eligible for a 30-day money-return guarantee
Step 2: Download and install ExpressVPN on FireStick
Choose the Search option on the FireStick home screen in the top-left corner and search for ExpressVPN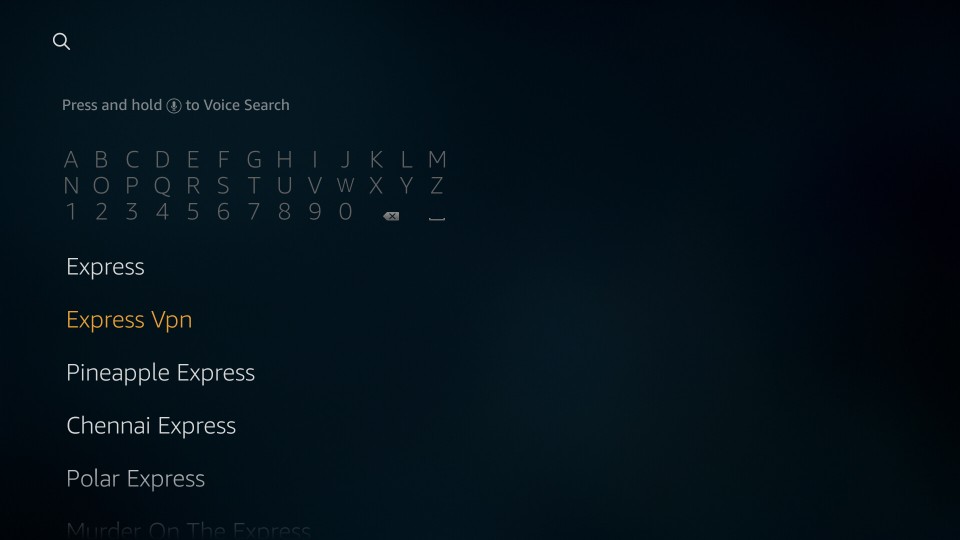 Click ExpressVPN icon on the following window. Click Download or Get on the next window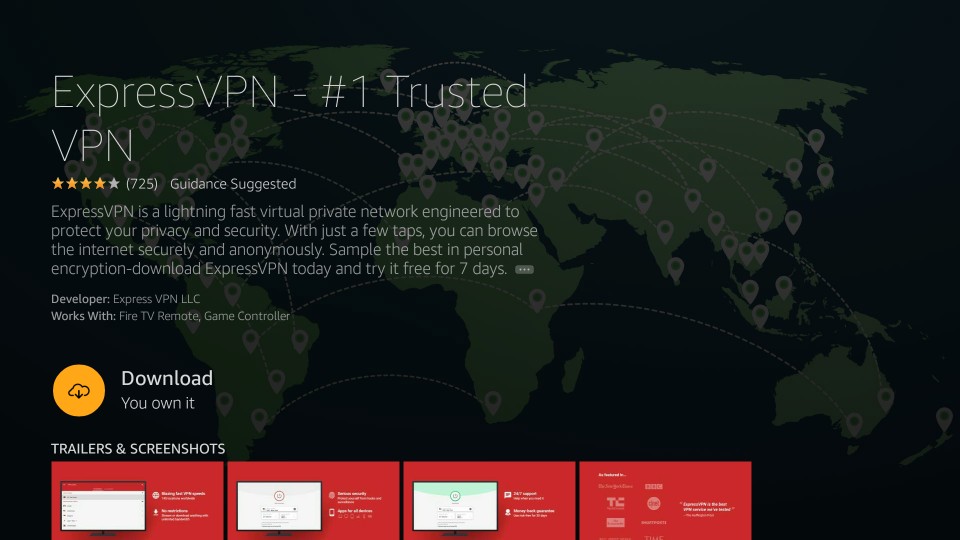 Step 3: Open ExpressVPN once you have downloaded it. Sign in with your account

Step 4: Choose a server and click the Connect/Power button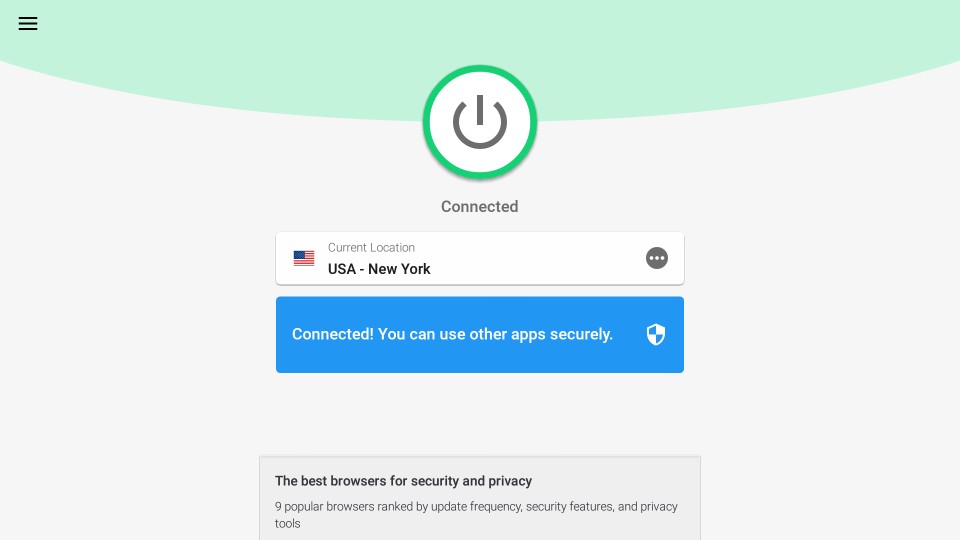 Put your mind at ease now! You have successfully secured your streaming activities with ExpressVPN.
Third-Party Apps and Kodi Addons
You can use third-party apps on FireStick and watch the entire Davis vs. Romero fight for free online. Most users opt for the Kodi app to browse sports content. You can install the best Kodi addons if you are among them.
IPTV Providers
You shouldn't ignore IPTV services either. They do come with a monthly price tag, but you are getting much more in return than a standard offering from YouTube TV. I'm talking about hundreds of live TV channels, on-demand content, PPV events, and much more.
Sports Streaming Websites
You can visit sports streaming websites on FireStick and watch the entire Davis vs. Romero fight for free. Be careful while using these websites. Don't share any personal or financial information with these websites, though. You may get into trouble. 
Davis vs. Romero Odds
Looking at MyBookie odds, I can see Davis starting as a favorite this Saturday night. And it was expected as fans are expecting him to defend the WBA lightweight title. You can sign up for the MyBookie account and make your predictions if you think otherwise.
Wrapping Up
Romaro made tall claims to win against Davis, but he shouldn't take the champion lightly. Davis knows how to hit back and defend the title on big nights. What's your opinion? Let's have a conversation in the comments section below.