In this tutorial, I will show you how to install No Limits Magic Build on Kodi. The instructions used in this tutorial work on all the platforms supporting Kodi. This includes Amazon FireStick 4k, FireStick, Fire TV Cube, Android TV and Boxes, Mobiles, Computers and more.
With a solid lineup of quality Kodi addons and a crisp, clutter-free interface, No Limits Magic Kodi build is one of the best builds you could get. This Kodi build has remained the favorite of Kodi users and experts alike for a while. It is also part of our catalog of Best Kodi Builds.
No Limits Magic is a medium-sized Kodi build. However, it is known to work problem-free even on low-spec devices. In fact, it is one of my favorite Kodi builds for FireStick. And, in case you want to go for something lighter, there is the No Limits Magic Lite version too, designed especially for FireStick. Let's learn how to get this build on Kodi.
How to Install No Limits Magic Kodi Build
The installation process of No Limits Magic Build on Kodi is simple but not necessarily straightforward. Therefore, I am breaking down the instructions into 3 crucial parts so that the process becomes easier for you to follow. Here is what we are going to do:
Step 1: Provide the Source URL
Step 2: Enable the Unknown Sources
Step 3: Installing No Limits Magic Kodi Build from No Limits Wizard
Let us go through each part one by one.
Attention KODI Users: Read before you continue
Government and ISPs endlessly monitor your online activities using your IP address 3.17.249.235 (exposed to everyone). Kodi is an excellent platform for streaming movies, TV shows, and sports, but streaming copyrighted content can get you into legal trouble. 
You should use a reliable Kodi VPN and protect your streaming activities and privacy. A VPN will hide your IP address and bypass government surveillance and geo-restrictions.
I trust and use ExpressVPN, the fastest and most secure Kodi VPN. It's easy to install on any Kodi device, including Amazon FireStick, PCs, and Smartphones. In addition, it offers a 30-day money-back guarantee, and 3 free months with the annual plan.
Read: How to Install & Use the best VPN for Kodi.
Step 1: Provide the Source URL
The idea here is to direct Kodi to the No Limits Magic server from where it will download the build. So, this is how we add the URL to Kodi:
1. You should be on the home screen of Kodi for this. From there, open Settings by clicking the gear symbol on the top-left.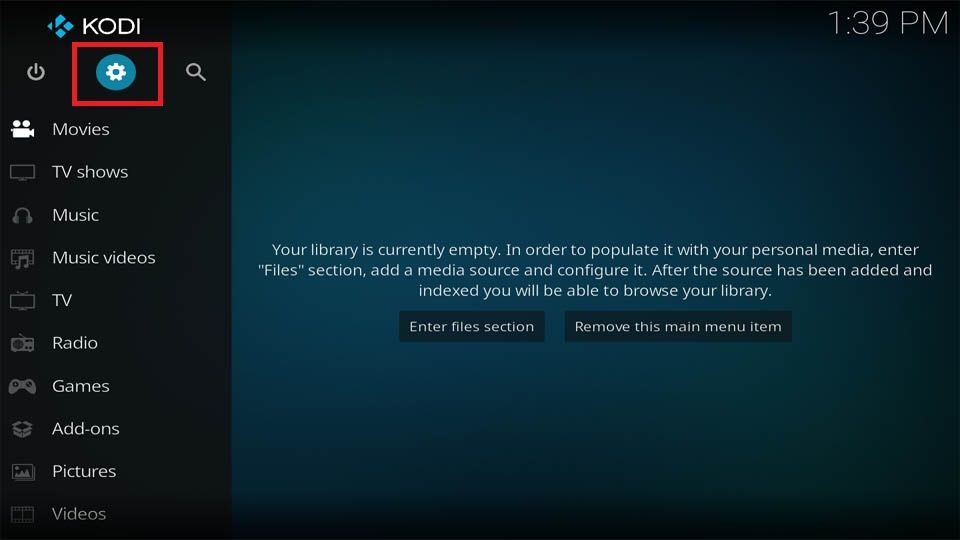 2. Now you want to open the File manager icon on the screen that follows.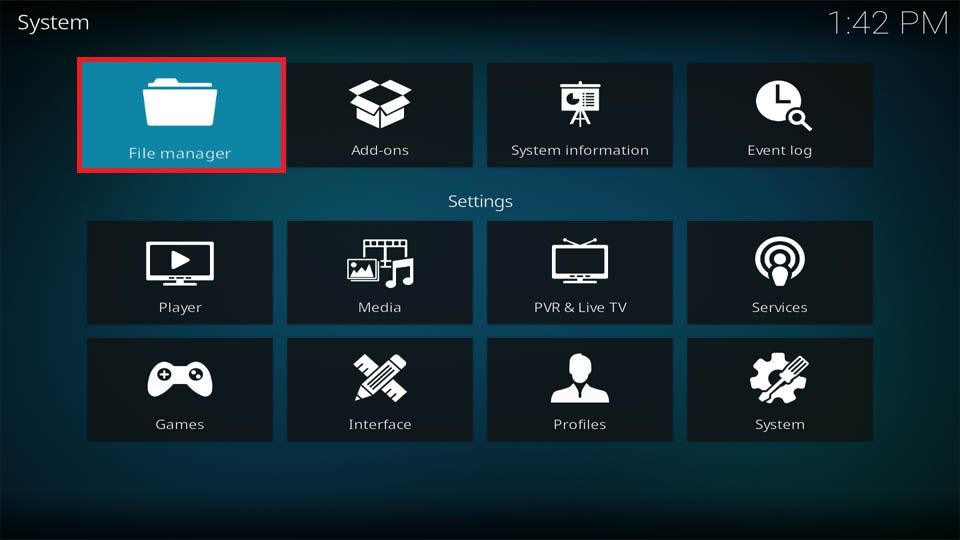 3. Go ahead and click the Add-source option next.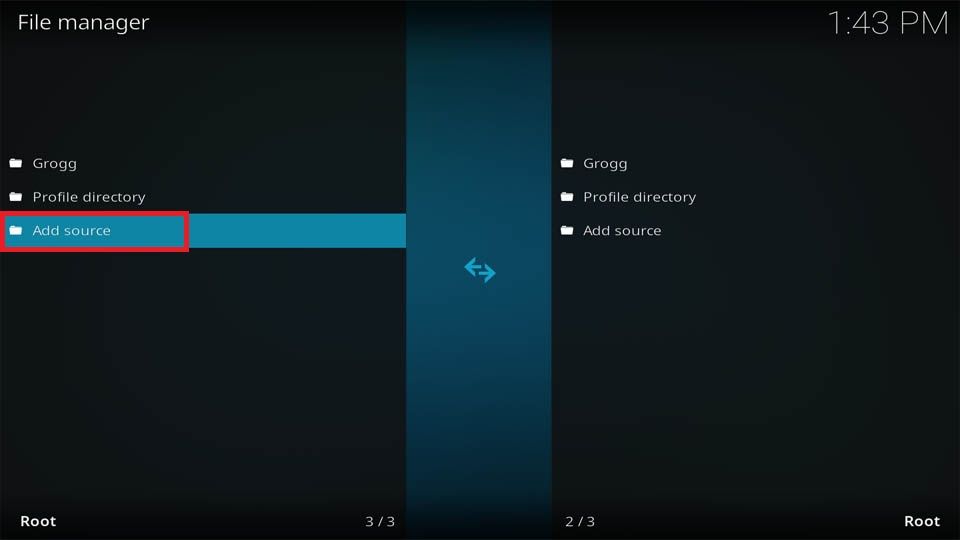 4. You should see the following window. Locate the option <None> and click it.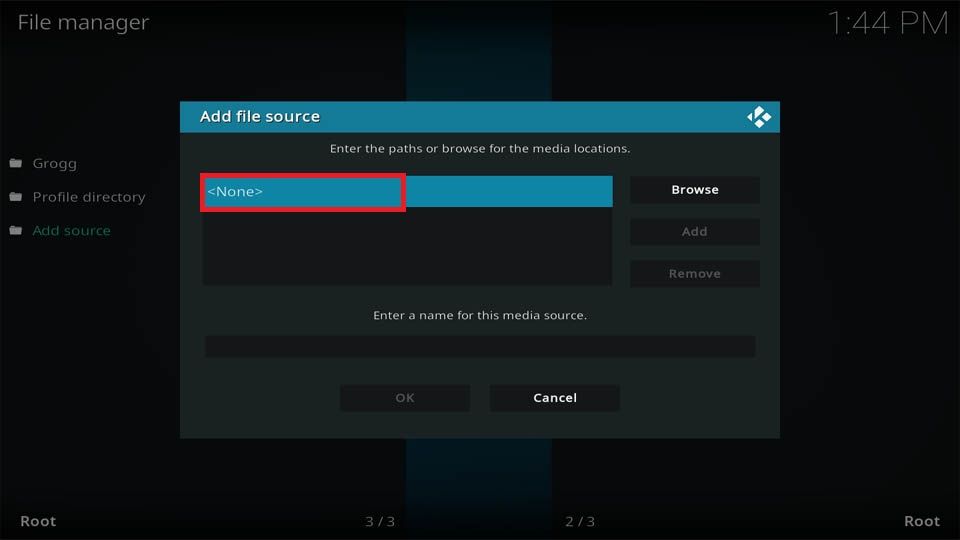 5. Kodi will now ask you to provide the source URL https://www.nolimitswiz.appboxes.co. Click OK.
Make sure you choose the right URL for your Kodi version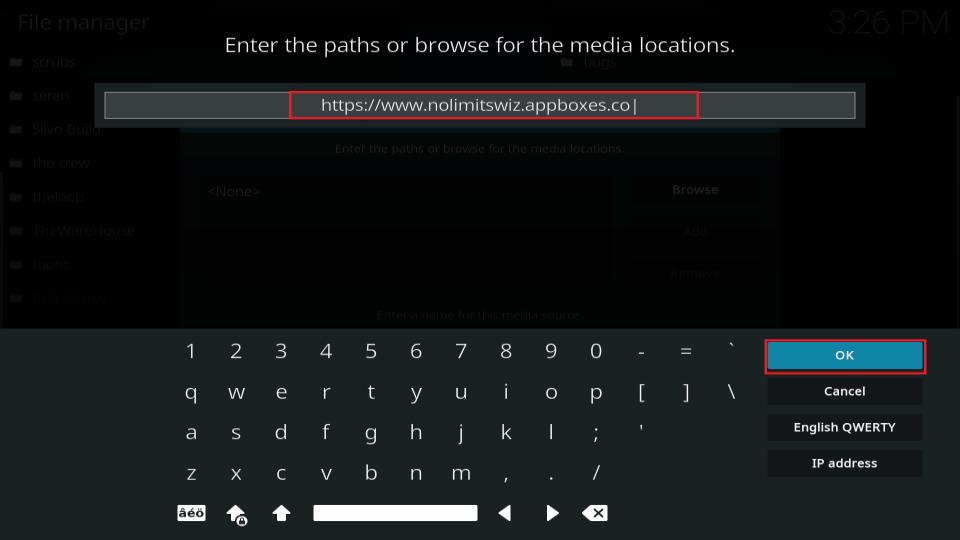 6. The source must now be named. Go ahead and type any name you like. I am going with nolimits to keep it relevant and identifiable. You are going to need it in Part 3. Click OK.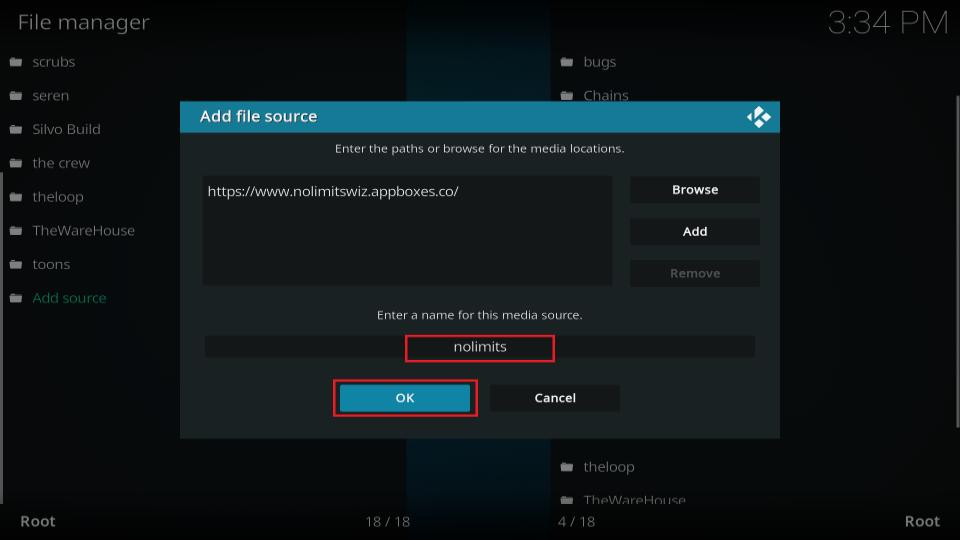 Step 2: Enable Unknown Sources
Kodi will let you install the No Limits Magic Build only when you have allowed the Unknown Sources. This is how you do it:
1. Open the Kodi Settings window again (like before you clicked the gear icon on the home screen).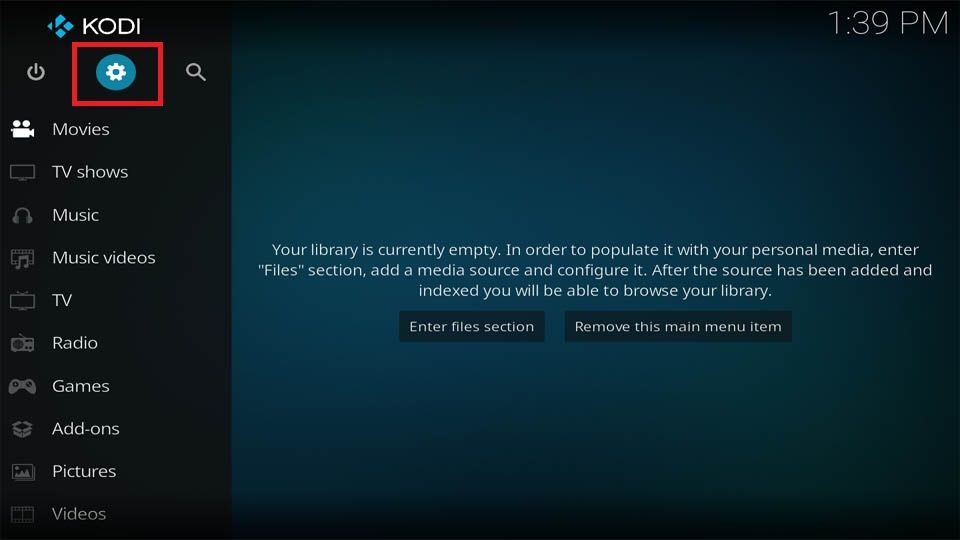 2. Choose the option System settings on this window.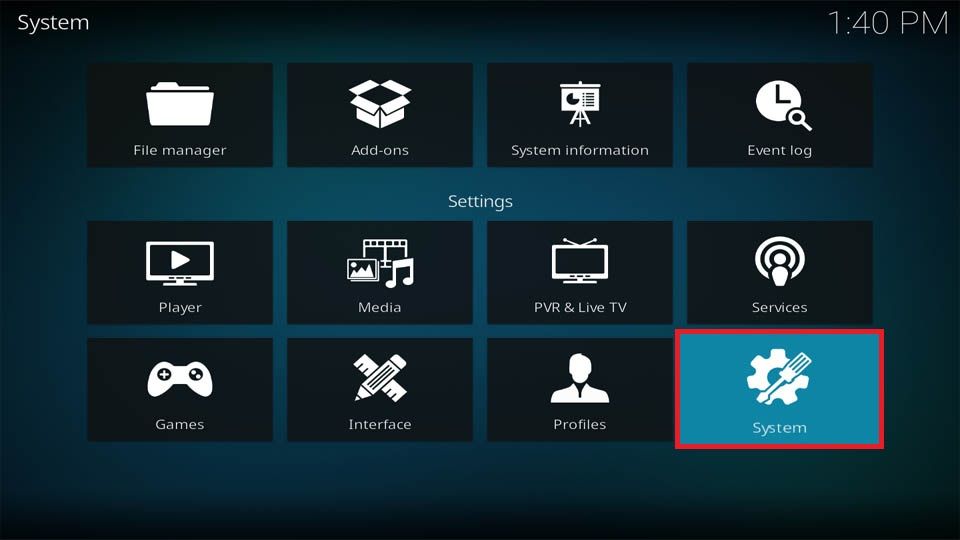 3. You should see a set of items on the vertical menu on the left side. Select/click Add-ons. Jump to the right part of the same window. You will find the option Unknown Sources. If it is OFF, move its switch to the right and turn it ON.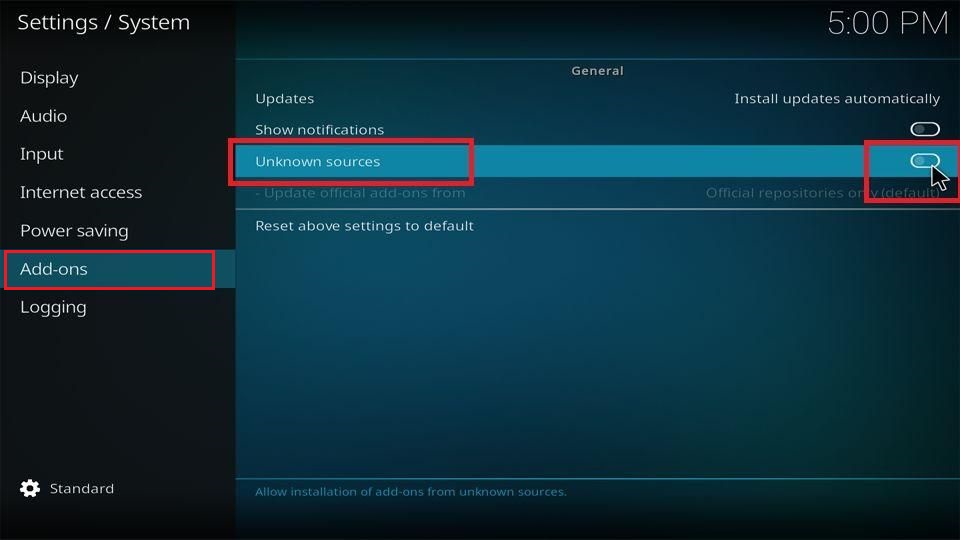 4. The following warning message says that enabling Unknown Sources could be risky. But, that's only for the malicious addons from untrusted sources. No Limits Magic is a widely trusted source. I have used No Limits Magic Kodi build personally. Click Yes.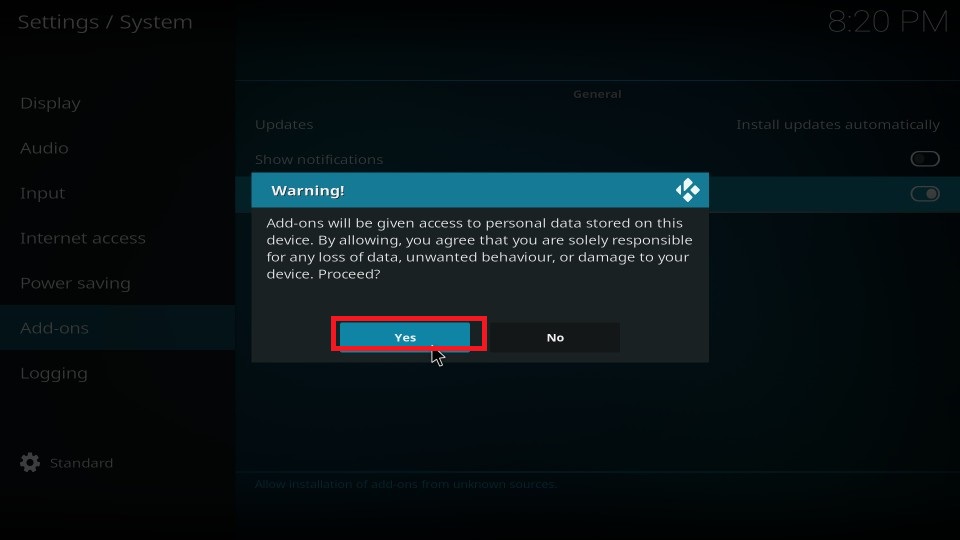 Step 3: Installing No Limits Magic Kodi Build from No Limits Wizard
This part can be further divided into two subparts:
Installation of No Limits Wizard
Installation of No Limits Magic Kodi Build
The following steps cover both the parts:
1. Again, go back to Kodi Settings.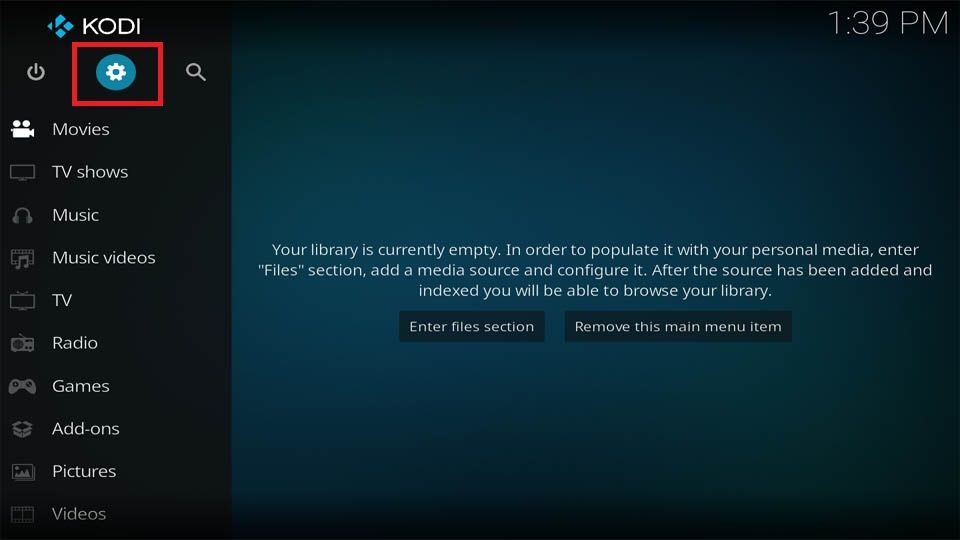 2. Open Add-ons from the following set of options.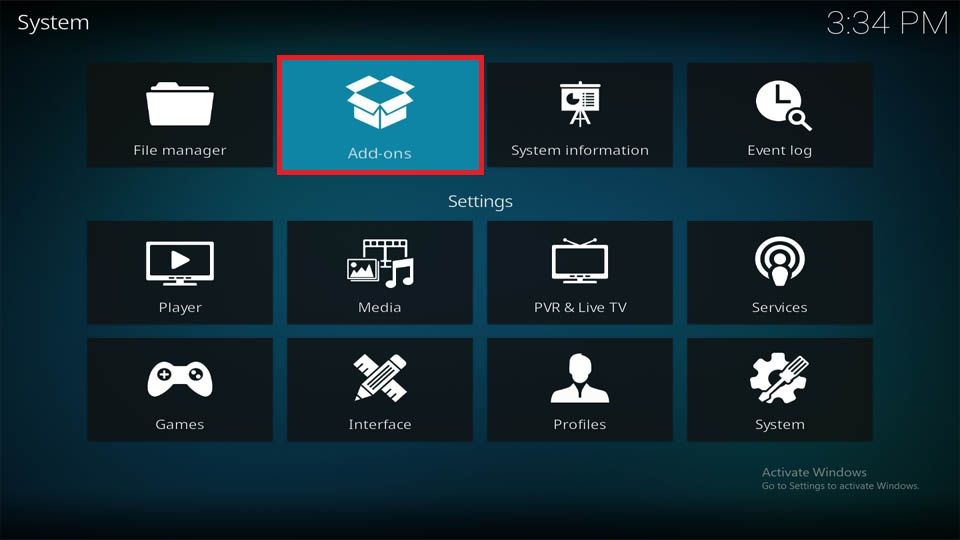 3. Go ahead and click Install from zip file.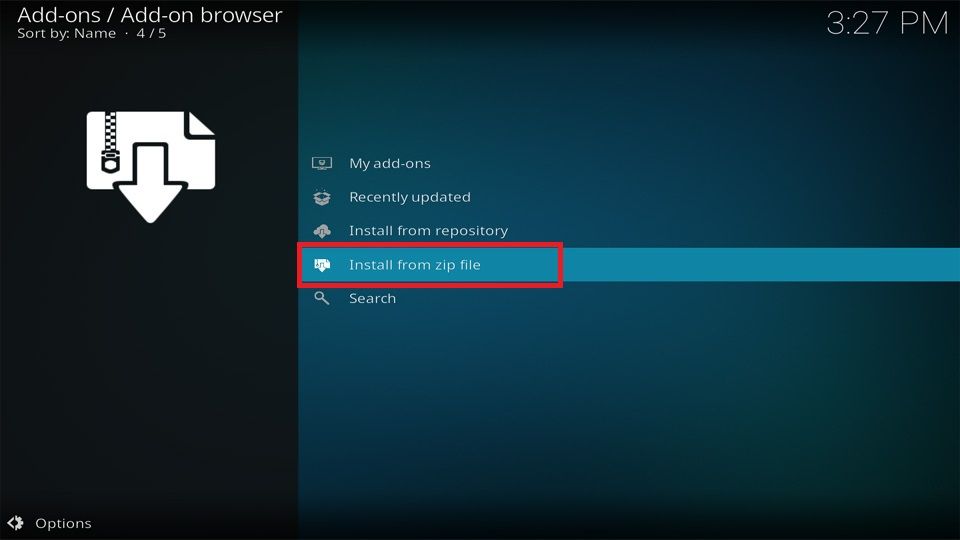 4. Remember we added the source name in Part 1? That's the name you need to click next. I picked the name nolimits and that's what I am clicking.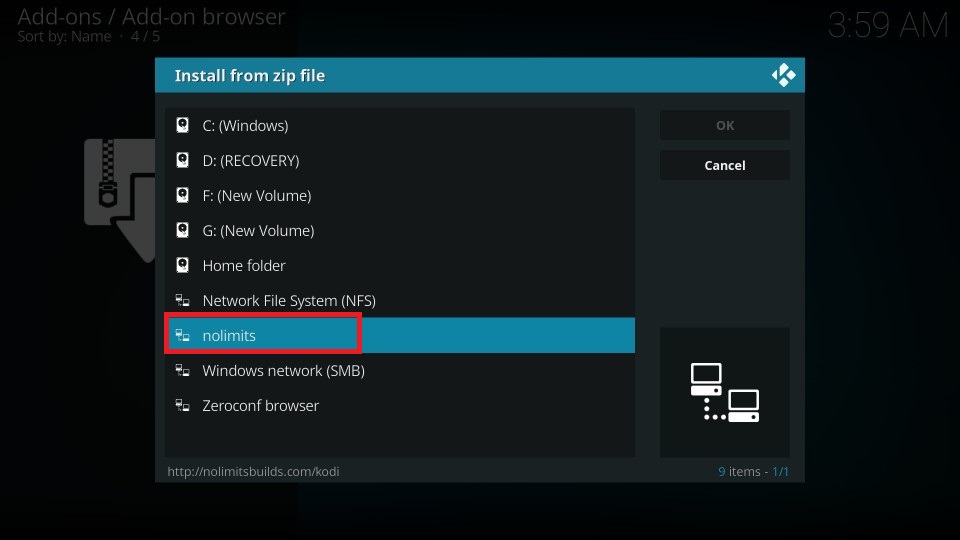 5. Open the file plugin.video.nolimitswizard18.zip for Kodi 18 Leia.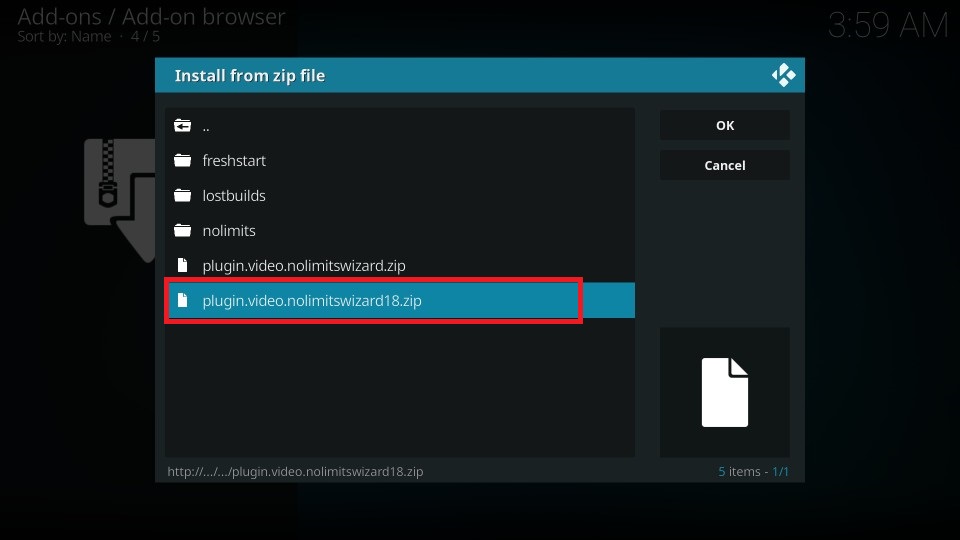 6. No Limits Wizard will now install. It may take several minutes to install this wizard. The progress of installation is not displayed on the screen. However, it is still happening in the background. Be patient and wait for the Add-on installed notification to appear on the top-right.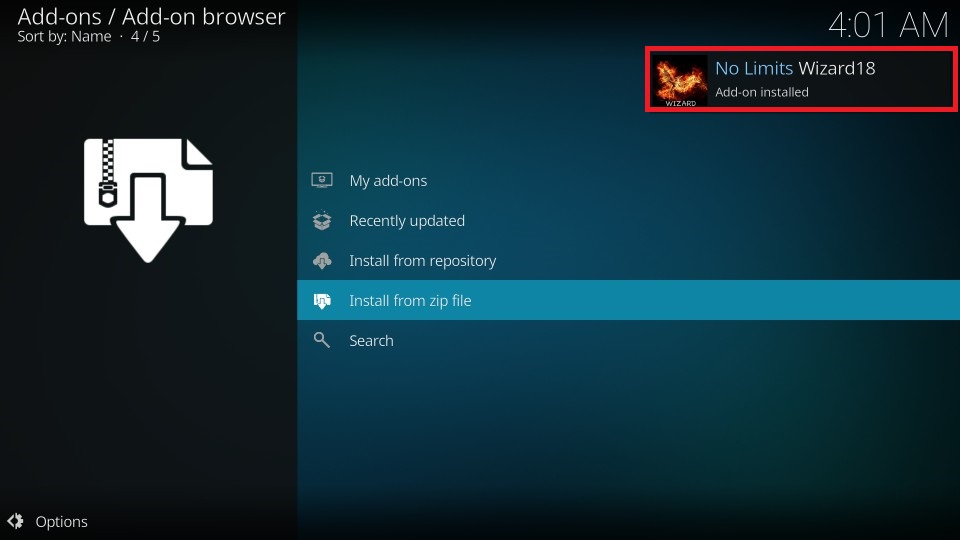 This is how you install the No Limits Wizard. Let us now install the No Limits Magic Build on Kodi from the wizard.
7. Click Continue when the following popup with a list of settings appears.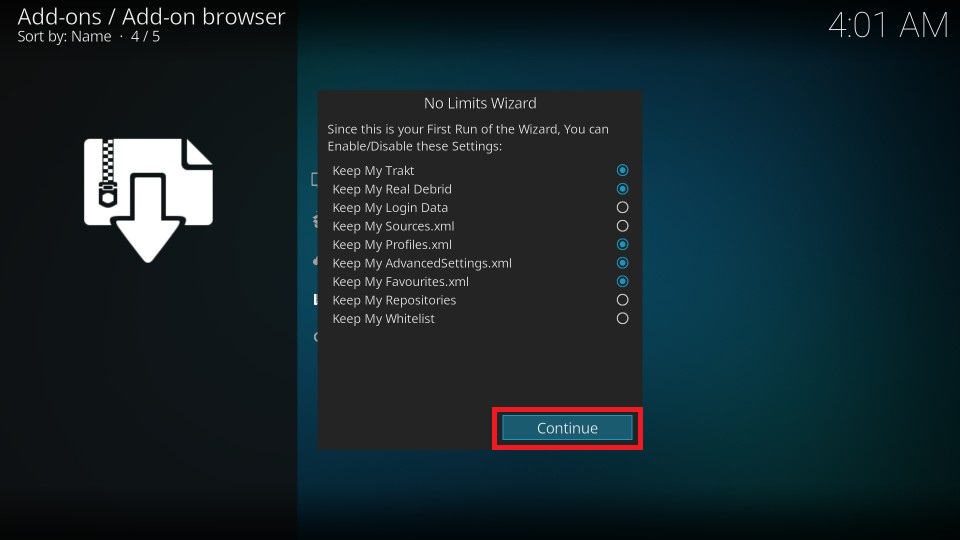 8. Click Build Menu on this popup and skip to Step #11. If you click Ignore or want to access the build menu of No Limits Wizard from the home screen of Kodi, follow the next step.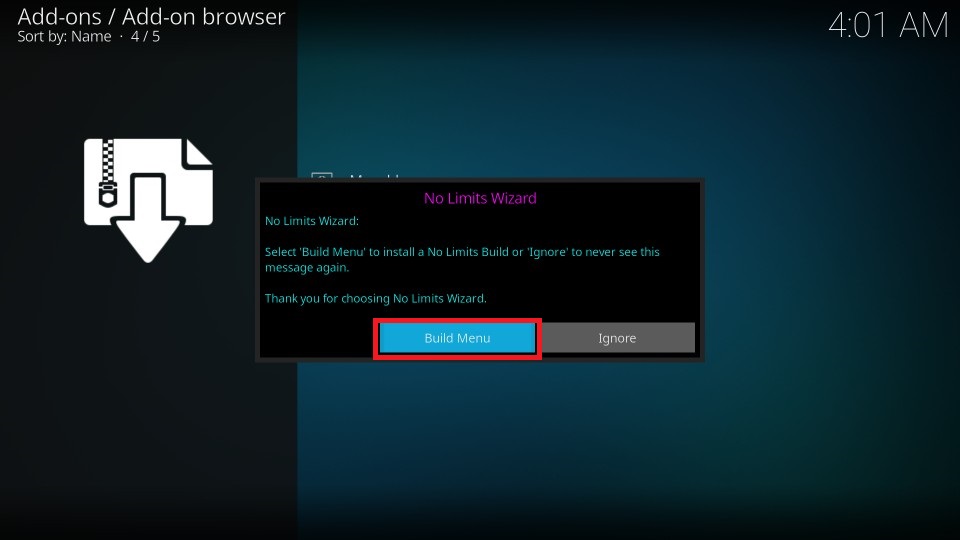 9. Go to the Kodi home screen. Follow the path Add-ons > Program add-ons. Click No Limits Wizard.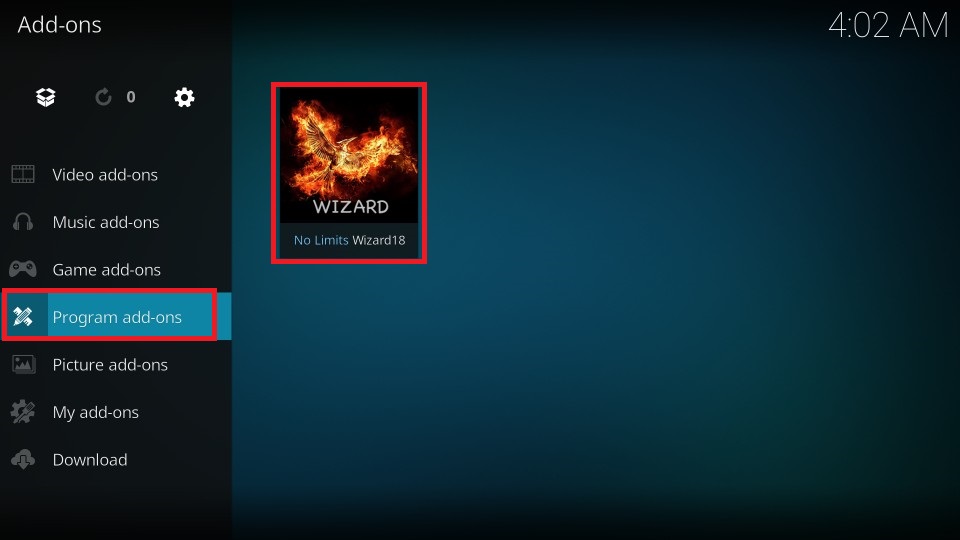 10. Select Install/Update No Limits Builds.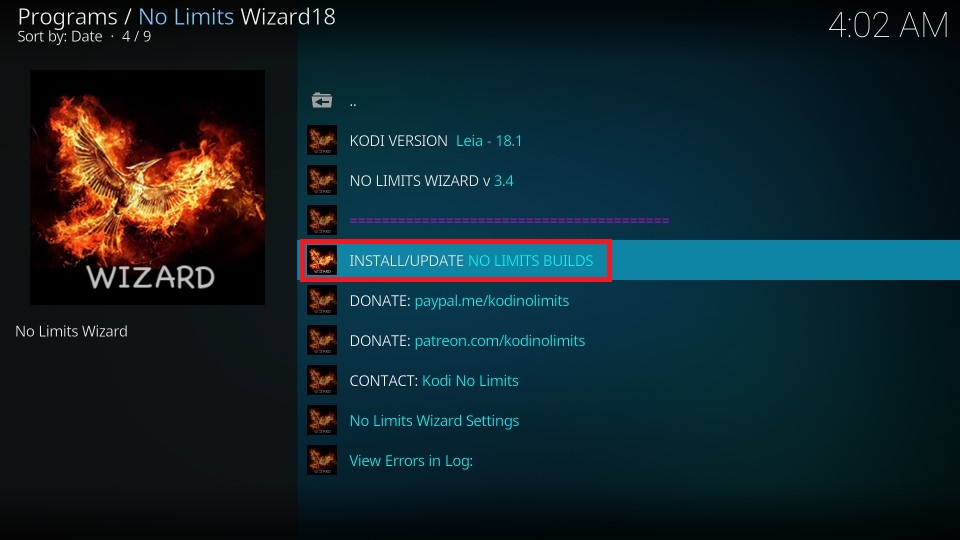 11. Click No Limits Magic – No XXX Section (or you may click any other build of your choice).
Note: The build is available through two servers as I write this guide. You may pick any server you like. If the chosen server doesn't work, choose another.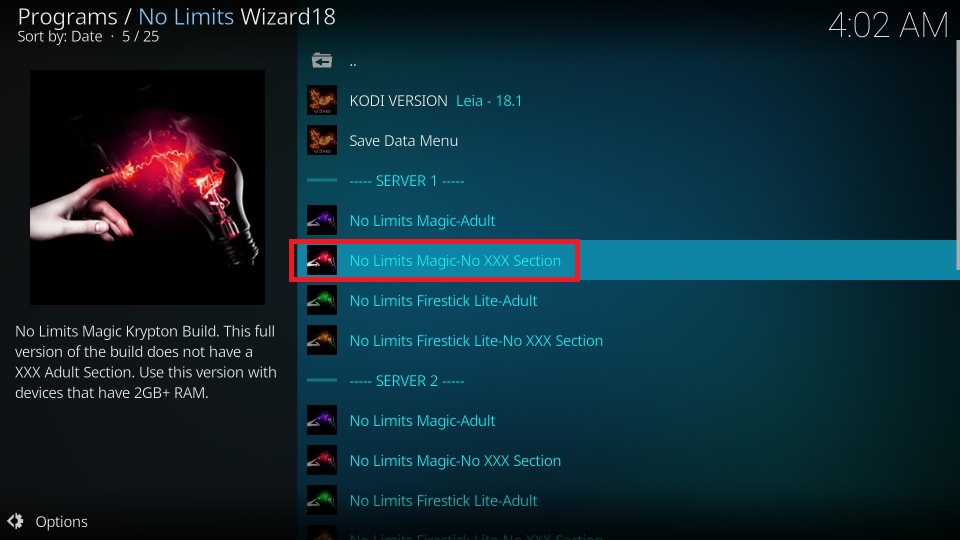 12. Choose Fresh Install.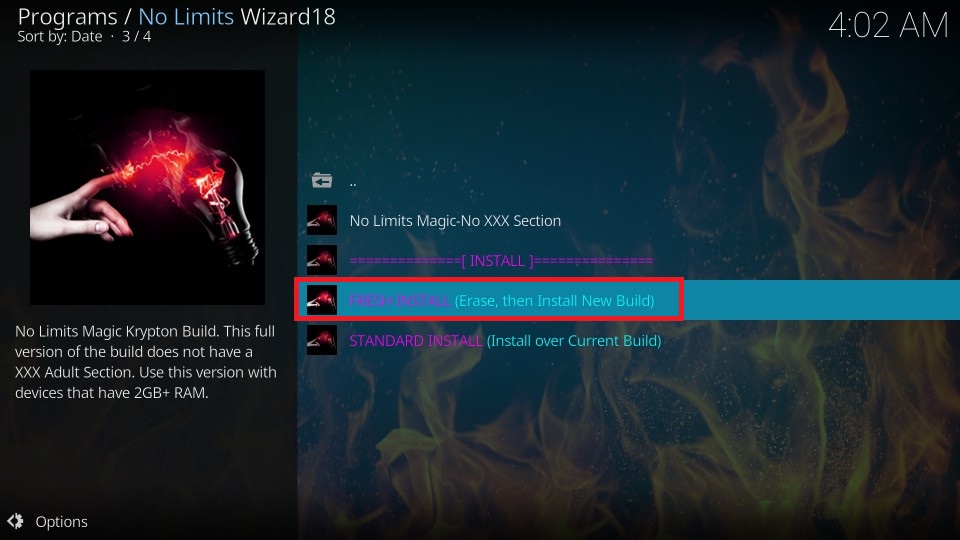 13. Click Continue to approve restoring Kodi to the default configuration and installing the No Limits Magic Kodi build.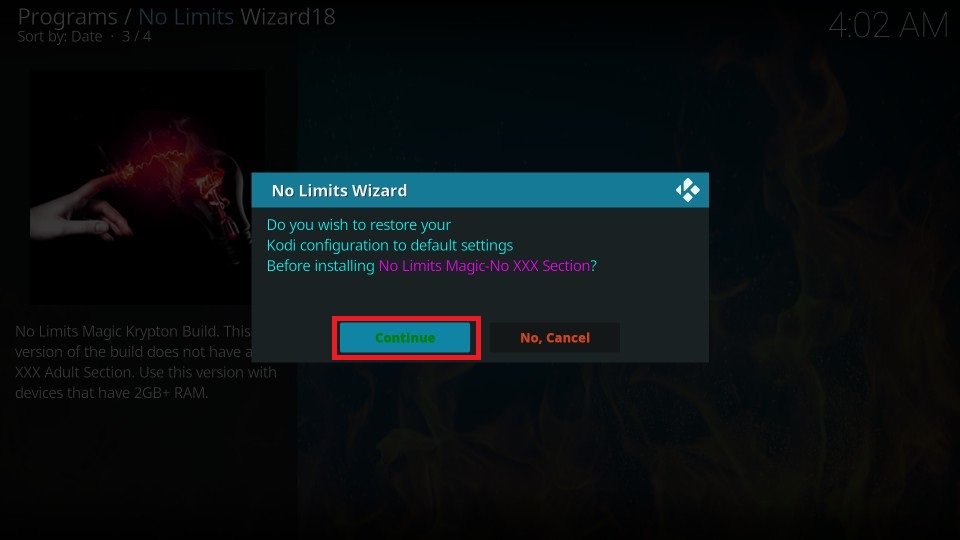 14. Wait while the build is downloaded and installed. This takes a few minutes and depends upon your network connection.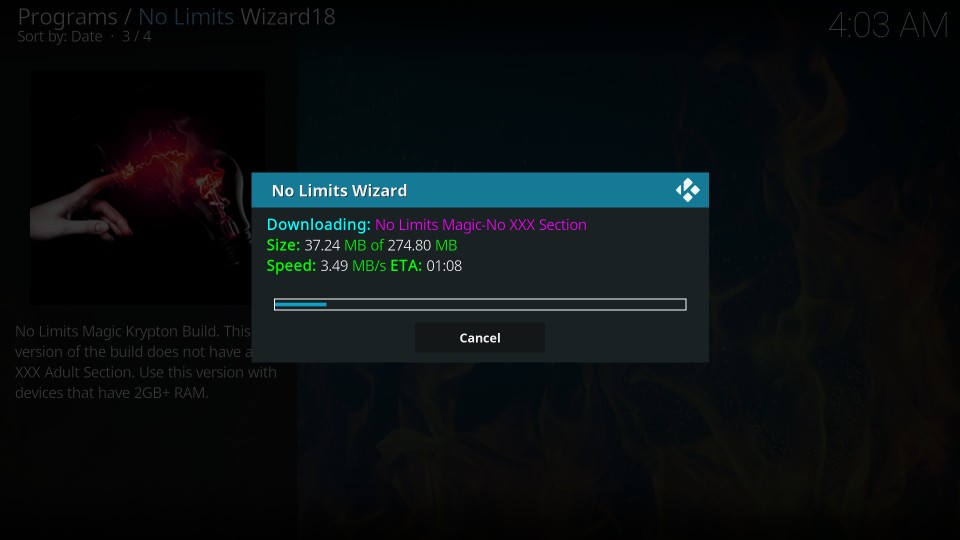 15. Click Force Close to finalize the installation.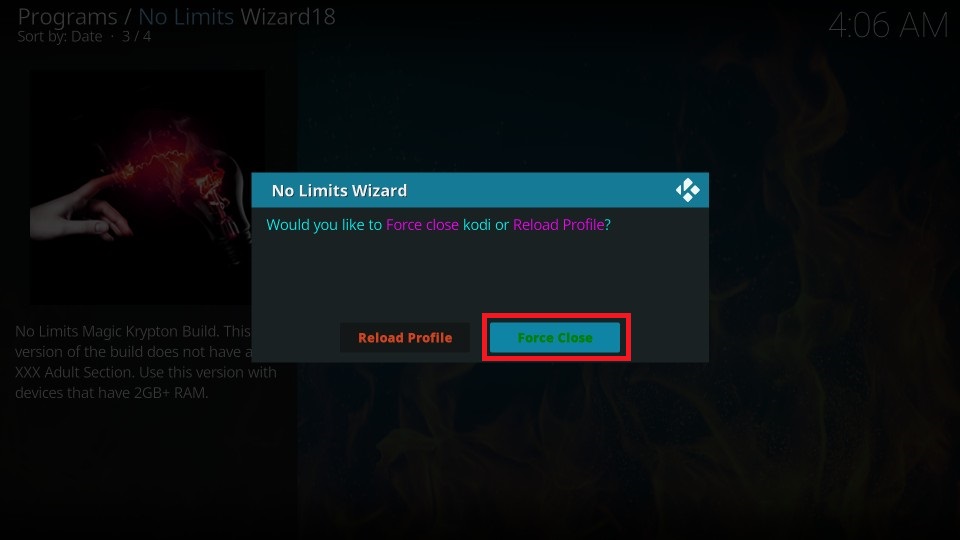 You have successfully installed the No Limits Magic Build on Kodi. You will be able to access the build after reopening the Kodi app on your device.
Wait! It looks like you are all set to start watching your favorite content on Kodi. But have you protected your online identity yet? You are under constant surveillance by the Government and ISP. They use your IP address 3.17.249.235 to track you. Streaming free or copyrighted videos may get you into legal trouble.
Thankfully, you can use a VPN to easily protect your privacy and go invisible from your Government and ISP. I use and recommend ExpressVPN with Kodi.
ExpressVPN is the fastest, most secure, and streaming-friendly VPN. It is easy to install and set up on any Kodi device, including FireStick, Smartphones, PCs, and more.
ExpressVPN, offers an unconditional 30-day money-back guarantee. So, if you do not like the service (I don't see why), you can get a full refund within 30 days.
Please remember that we encourage you to use a VPN to maintain your privacy. However, we do not condone breaking copyright laws.
Before you start using Kodi for streaming, here is how you can protect yourself with ExpressVPN:
Step 1: Sign up for ExpressVPN Here
Step 2: Download ExpressVPN on your device by clicking HERE
Step 3: Open the ExpressVPN app on your device. Sign in with your account. Click the connect/power button to connect to the VPN

Great! You have successfully secured yourself with the best Kodi VPN.
No Limits Magic Kodi Build: A Quick Look
This build is certainly one of the most user-friendly builds I have seen. Whether or not you have used any Kodi builds before, you will have no difficulty getting used to it.
Here is the home screen of the build:
If you are running the build for the first time, make sure you allow enough time for it to run all the updates. The build will function smoothly when all the updates are installed. It may take a few minutes, but it is important.
The build offers the following streaming categories:
Movies
TV Shows
Collections
Networks
Live TV
Sports
Magic Dragon
7 Of 9
Her Place
Kids
Music
There is pretty much everything you would want to stream.
The build packs a good collection of video add-ons including the popular ones like:
Loki
Deja Vu
cCloud TV
SportsDevil
Go to System > Video add-ons from the main screen to access all the video addons. Here is how the list of addons looks like: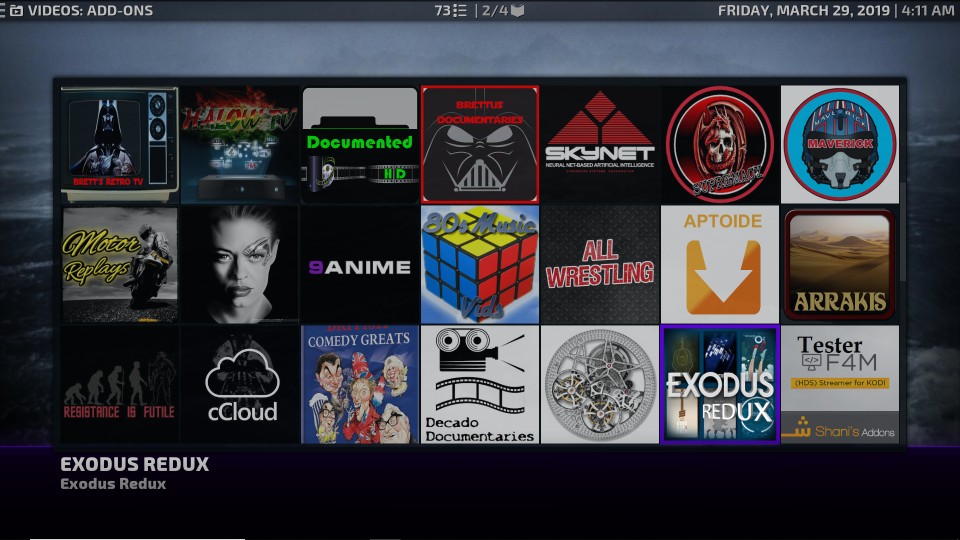 Conclusion
No Limits Magic is one of the finest Kodi builds I have used so far. With a simple, uncluttered interface, the build makes for an incredible user experience. The straightforward interface of the build gets you started instantly. The build comes with several preinstalled video addons that let you stream movies, shows, live TV, sports, and more. All in all, it is a great build to have.
You may also like:
How to install Titanium Kodi Build
How to Jailbreak FireStick
How to install Misfit Mods Lite Kodi Build
How to install Streamline Build