Medusa is an updated version of the once-popular Neptune Rising addon and like that one, it is a third-party add-on. I'll explain what that means in a bit more depth below, but suffice it to say, if you are looking for an addon that can bring you the best HD content and the latest movies and TV shows, then Medusa should definitely be on your list.
Note: The Medusa addon is not available any longer. Please try one of the other working addons from our list of Best Addons for Kodi.
The former Neptune Rising was, no doubt, a great and famous Kodi addon, but this new update is far better in its ability to pull a variety of HD links from different sources. The Medusa addon offers many different categories including:
Movies,
Playlists,
TV Shows,
My Movies,
Top, IMDB,
Tools,
search,
What The Fork,
Critters Corner etc.
Each of these categories is further split into subcategories. Movies, for example, include Genres, Year, Actor, Oscar Winners, In Theaters, Great Directors, My Movies, and Actor Search so you can really drill down to a specific title if you are interested. Some of the subcategories go even deeper with Genres, for example, having an additional 22 categories that you pick from!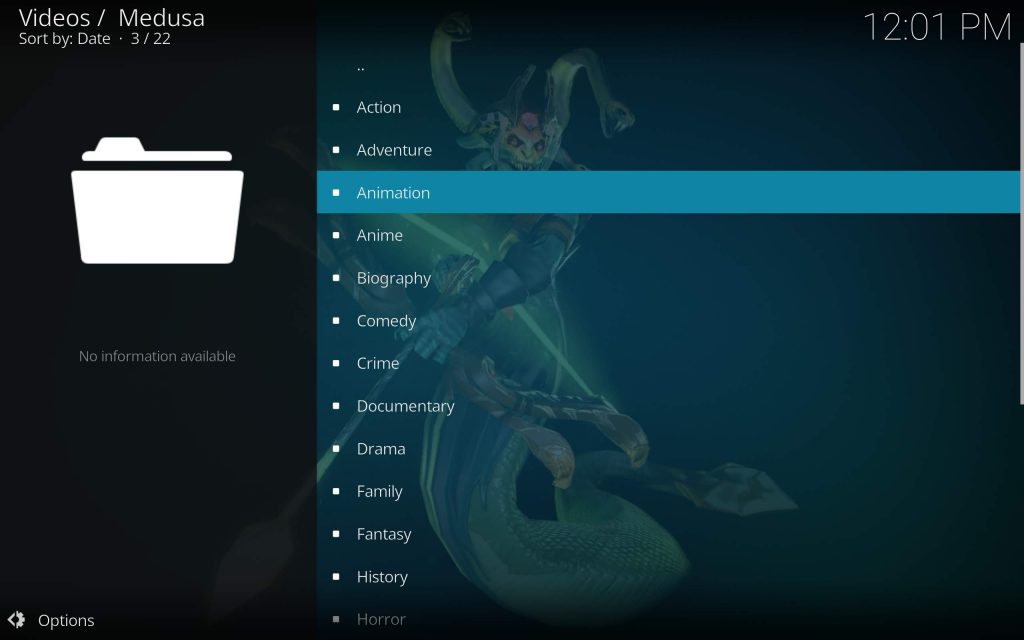 Many people who are tired of searching for movies and TV series on the internet every time they want to watch something, should download and install this amazing new addon. It is perfect for the ones who like having all their favorite media content in one place, for easy access whenever they want. The video content on Medusa is not only diverse but also in HD quality, to make your experience even better. The addon scrapes all of the video content from different sources from the internet so that you won't have to spend hours searching for it on a number of websites. This article is specifically written for those who are looking for an addon that doe all this and it also mentions easy and simple steps on how to install the Medusa addon for Kodi. Make sure you try it out!
Attention KODI Users: Read before you continue
Government and ISPs endlessly monitor your online activities using your IP address 2a02:810d:9140:646:81e0:3eee:8e7d:37c5 (exposed to everyone). Kodi is an excellent platform for streaming movies, TV shows, and sports, but streaming copyrighted content can get you into legal trouble. 
You should use a reliable Kodi VPN and protect your streaming activities and privacy. A VPN will hide your IP address and bypass government surveillance and geo-restrictions.
I trust and use ExpressVPN, the fastest and most secure Kodi VPN. It's easy to install on any Kodi device, including Amazon FireStick, PCs, and Smartphones. In addition, it offers a 30-day money-back guarantee, and 3 free months with the annual plan.
Read: How to Install & Use the best VPN for Kodi.
Third Party vs. Official Kodi Addons
With Kodi, you basically have two different types of addons available. Official Kodi addons are available directly from the Kodi repository. These are generally released by companies and businesses wishing to share their media through the platform.  Some of these addons include Youtube, NBC and Fox Sports, ESPN and many more. The streams that these addons let you access are completely legitimate so you often have to pay a subscription to access and use them. They also tend to be very restrictive so you will only get access to the stream and service you have paid for. Third party addons, however, are slightly different.
Third party addons are created by individuals and they often consolidate lots of content in one place. You will find an addon like Medusa, for example, gives you the latest movies and TV shows. It is not restricted to any particular network and often you will find multiple streams for the same event each with different levels of quality. These third-party addons are generally free to access. However as they sometimes provide access to copyrighted content, it is important to ensure that you have a VPN or something similar in place to provide you with some protection.
How to Install Medusa Addon on Kodi
Here are simple and easy steps to help you install the Medusa addon on your Kodi application and enjoy your favorite video content without any hassle!
Enable Unknown Sources on Kodi
Before moving further, we want to make sure you have enabled the installation of third-party apps on Kodi. To do this, click on the "cog" icon at the top of your screen to go to Settings.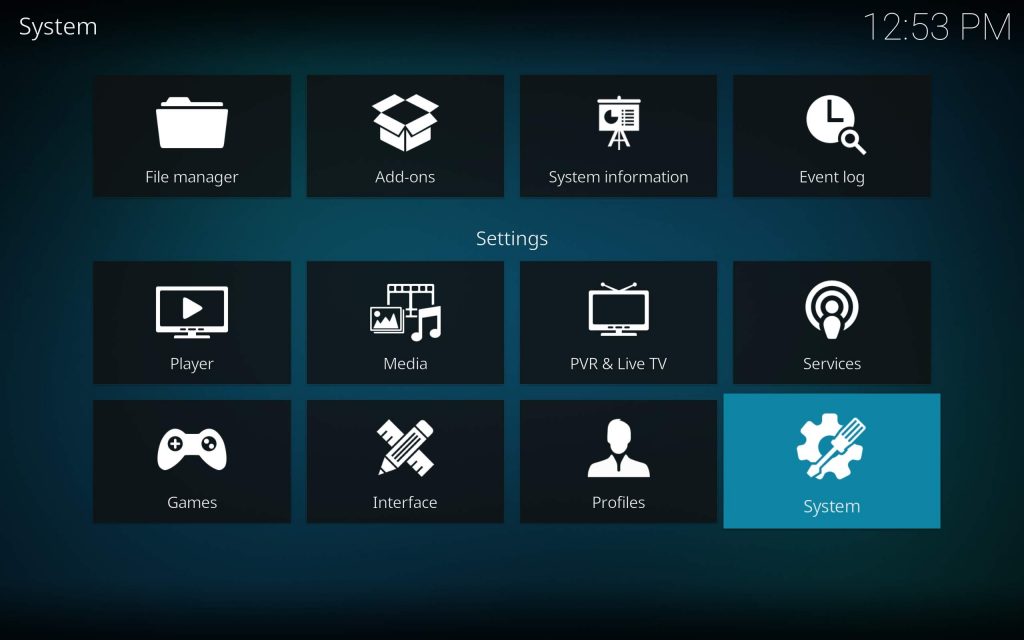 On the next screen click on the System option at the bottom right.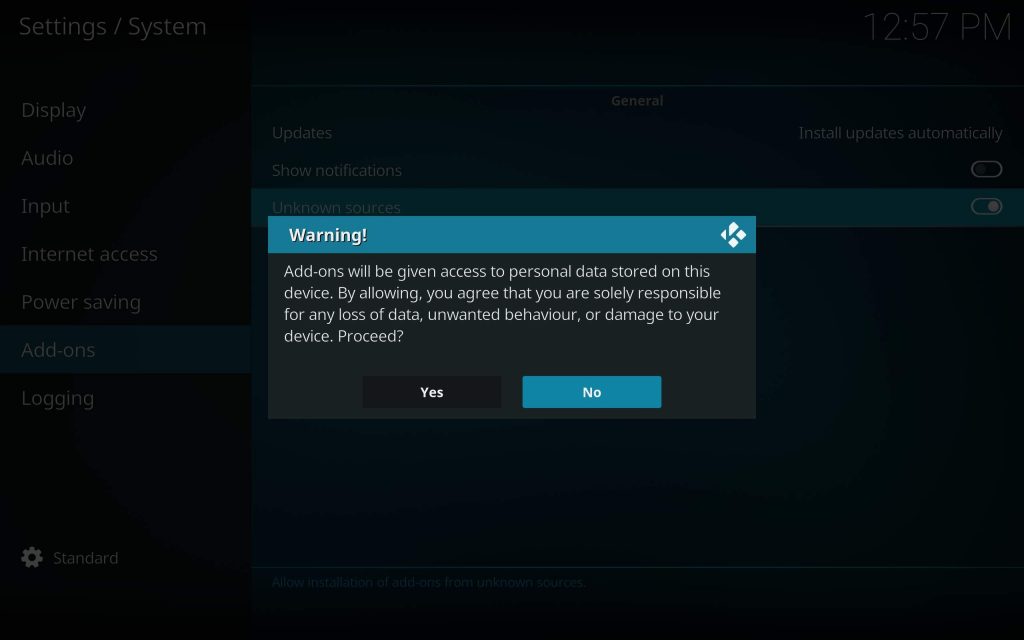 Go to the Add-ons option and turn on the Enable Unknown Sources option. You will receive a warning about sharing personal access. Click Yes to accept. Hit escape to back out to the main menu.
Add Medusa Addon Repo Source
All Kodi addons are added through the use of repositories. This is where all the information is stored. With Medusa, many sites point incorrectly to http://medusa1.co.uk/medusa/ as a source but this site does not work. You will be able to add the repository but unfortunately, when you try to install Medusa it just dies. Fortunately, there is a working source that you can use! Simply follow along as I guide you through the steps needed to install the Medusa addon.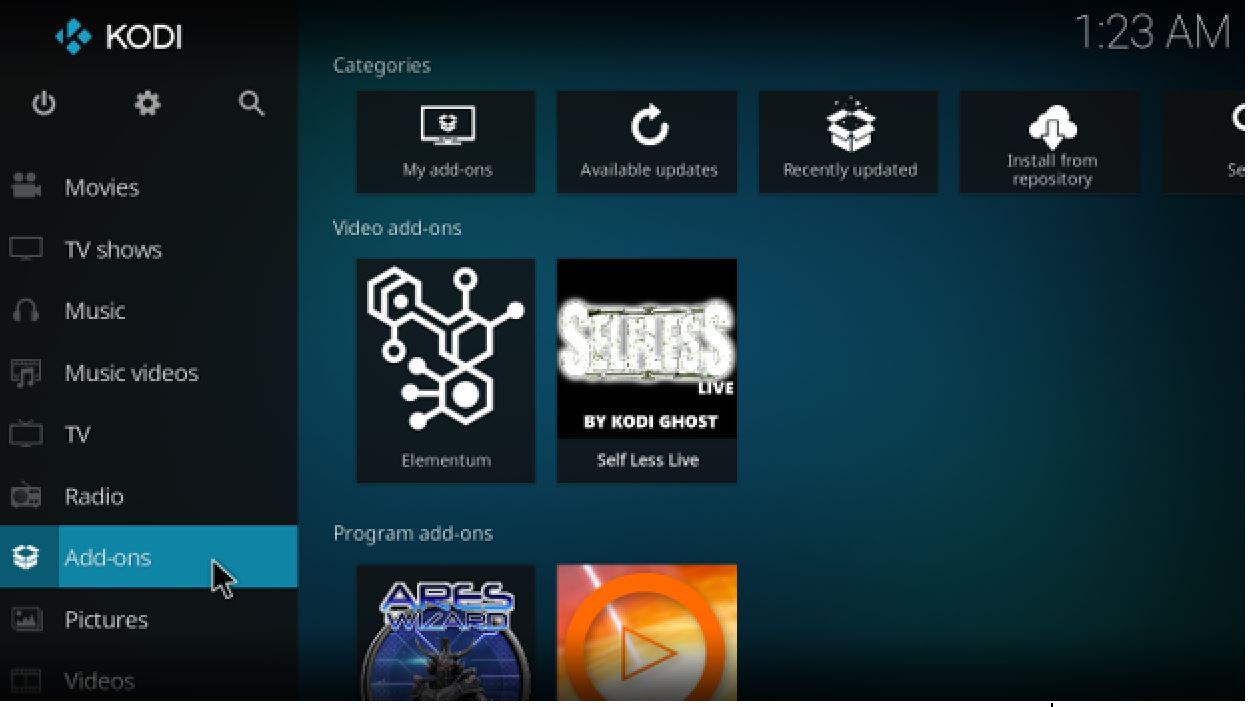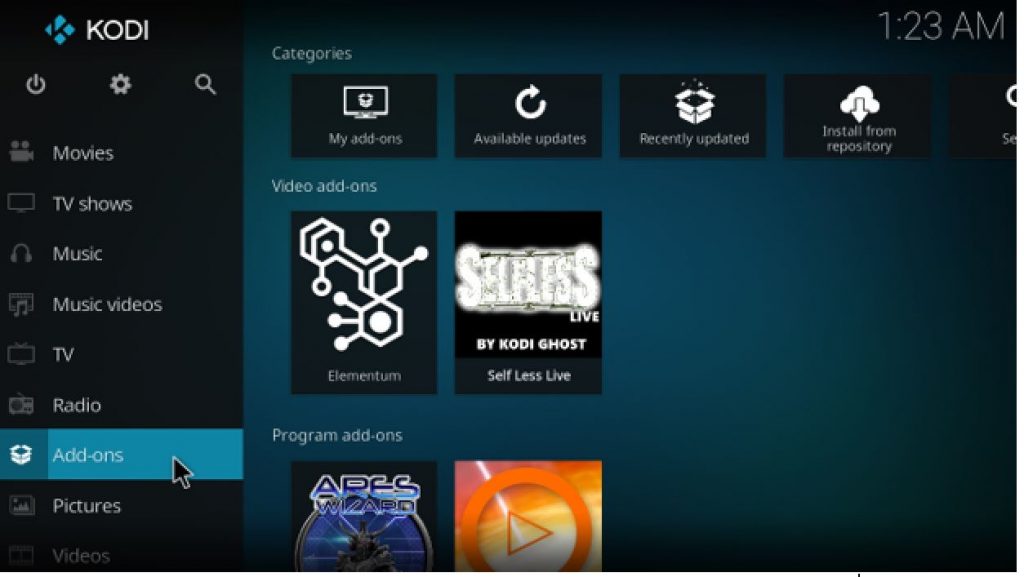 At the top of your screen select the cog icon to get to the screen as shown below. Select File Manager and then click on Add Source on the next page.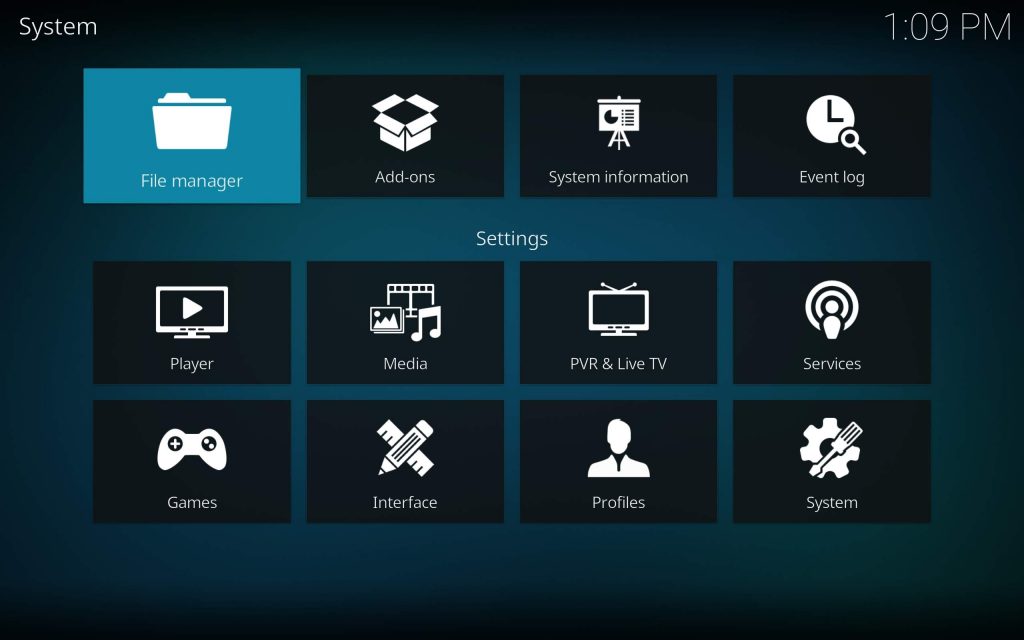 Click on <None> and type this exactly – https://uk1.site/Repo. Make sure that you use a capital "R" for repo or it will not work!
Note: The Medusa addon is not available any longer. Please try one of the other working addons from our list of Best Addons for Kodi.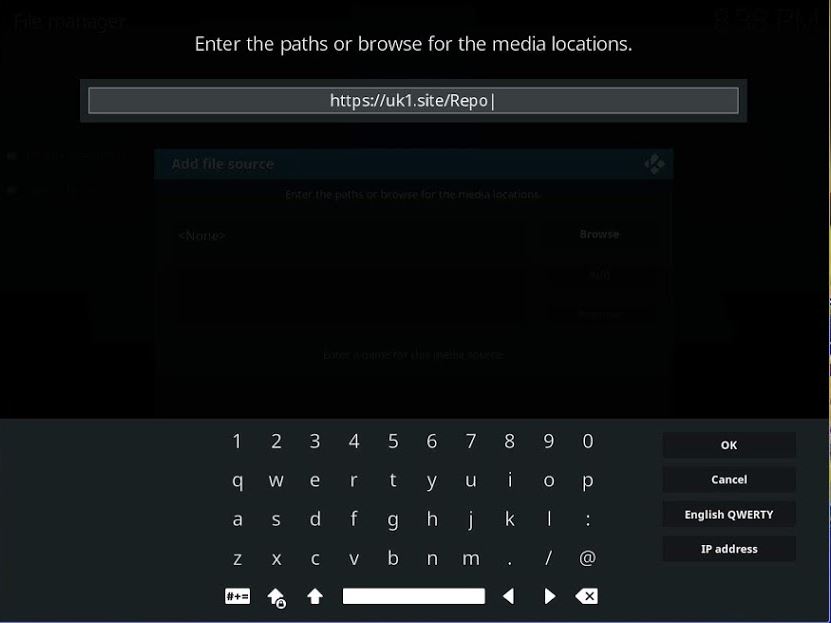 Click OK and then name the source something memorable and easy – Medusa works – and then hit OK again. Back out to the main menu once more.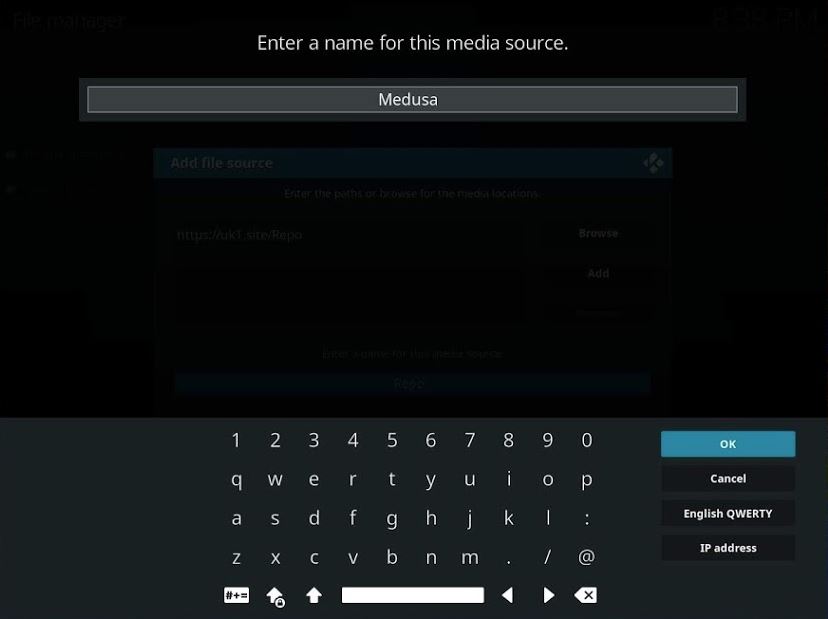 From the main menu click Add ons and then on the next screen select the little box icon at the top left. That will take you to the Add ons browser.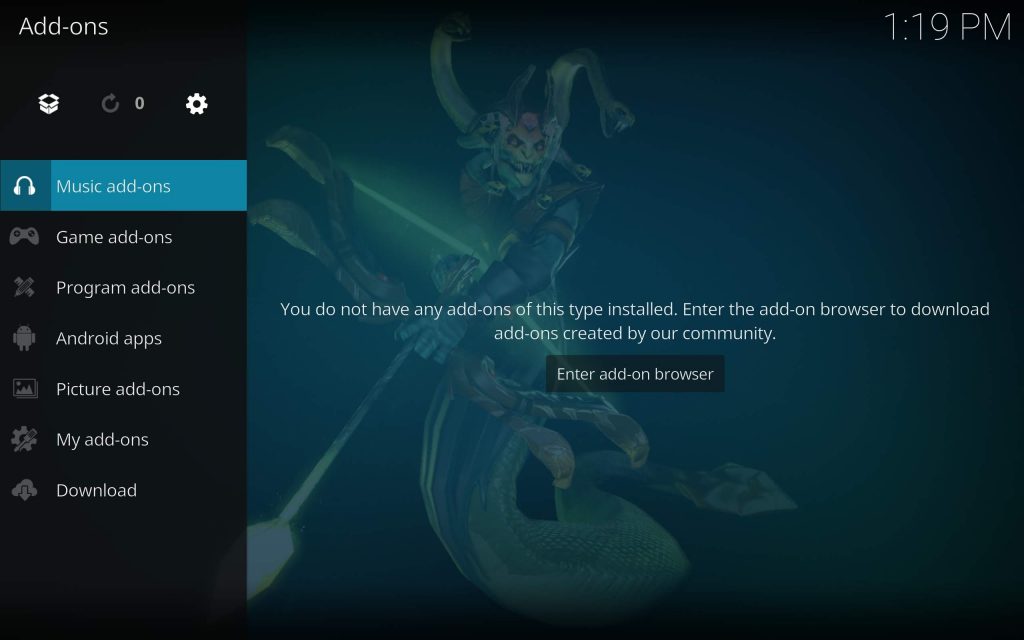 From the Add ons browser you want to select Install from zip and then select the Zip file that you created earlier. In my case it's Medusa.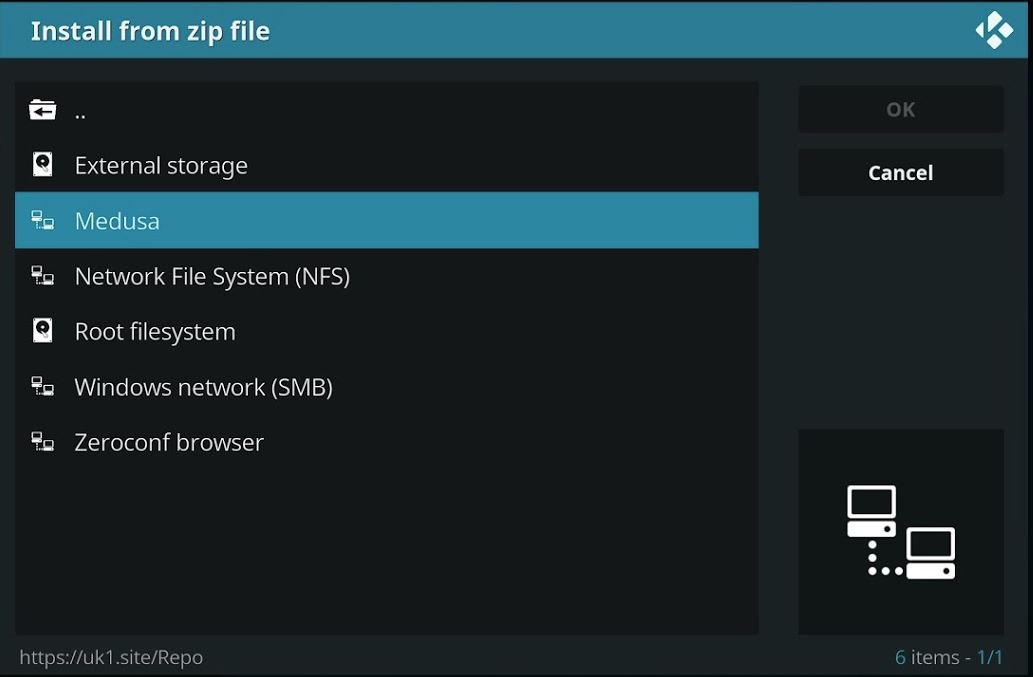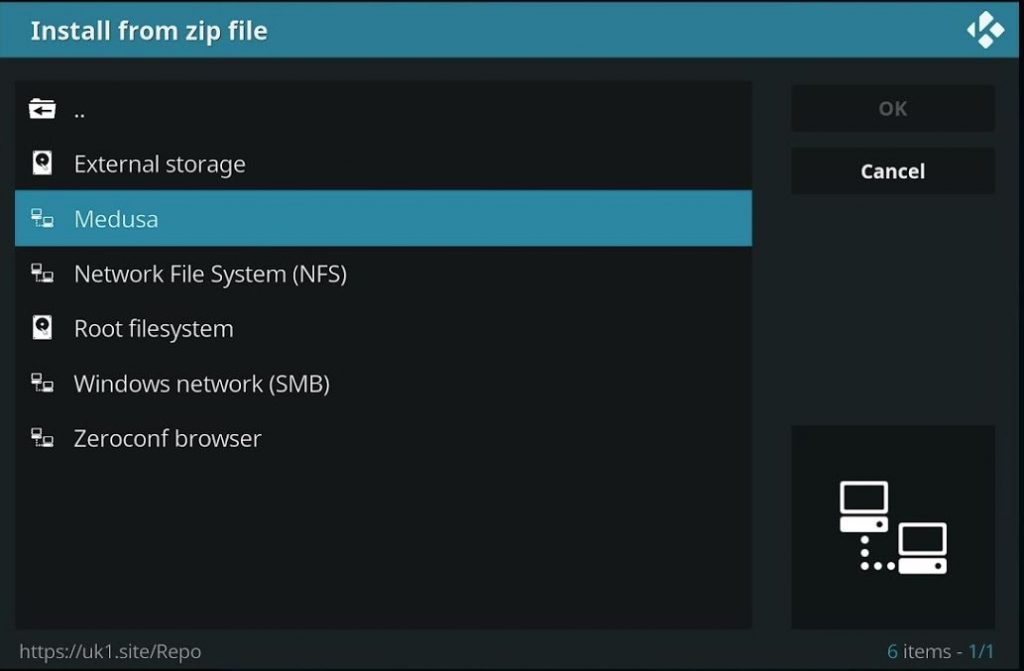 Click on the repository file in the folder to install it and then wait till you receive a message about the repository being installed.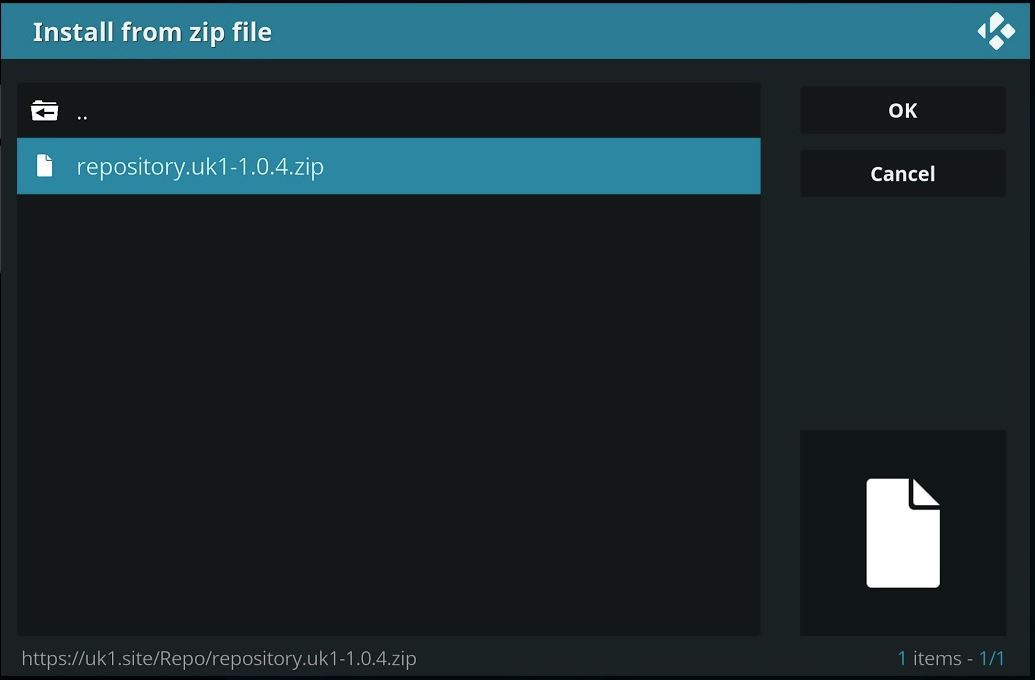 Next, you want to go back one step and this time choose install from repository. Since our repository was actually called UK1, select that folder. Scroll down to the Video add-ons section and then choose Medusa. You will then start the process of installing Medusa along with some associated add ons.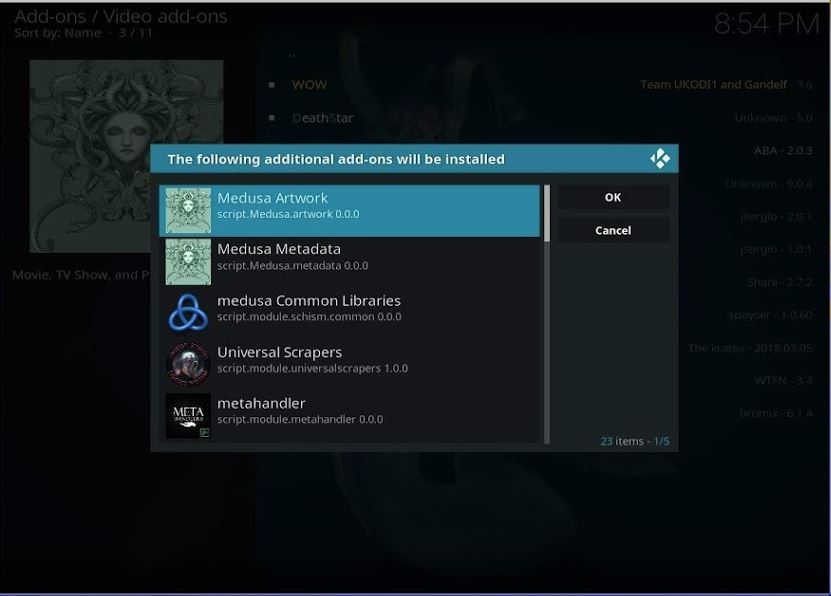 Wait for the add on enabled notification and then go to your Addons folder to select and launch Medusa!
Wait! It looks like you are all set to start watching your favorite content on Kodi. But have you protected your online identity yet? You are under constant surveillance by the Government and ISP. They use your IP address 2a02:810d:9140:646:81e0:3eee:8e7d:37c5 to track you. Streaming free or copyrighted videos may get you into legal trouble.
Thankfully, you can use a VPN to easily protect your privacy and go invisible from your Government and ISP. I use and recommend ExpressVPN with Kodi.
ExpressVPN is the fastest, most secure, and streaming-friendly VPN. It is easy to install and set up on any Kodi device, including FireStick, Smartphones, PCs, and more.
ExpressVPN, offers an unconditional 30-day money-back guarantee. So, if you do not like the service (I don't see why), you can get a full refund within 30 days.
Please remember that we encourage you to use a VPN to maintain your privacy. However, we do not condone breaking copyright laws.
Before you start using Kodi for streaming, here is how you can protect yourself with ExpressVPN:
Step 1: Sign up for ExpressVPN Here
Step 2: Download ExpressVPN on your device by clicking HERE
Step 3: Open the ExpressVPN app on your device. Sign in with your account. Click the connect/power button to connect to the VPN

Great! You have successfully secured yourself with the best Kodi VPN.
Conclusion
All these steps are easy and simple and will allow you to download the Medusa repository, install it and install the Medusa Addon on your Kodi application. Once the addon has been installed, you can enjoy countless movies, TV shows etc. on the Kodi application, in HD and that too on one single platform. This will help you watch all of your favorite content all in one place instead of having to surf the web for online streaming websites whenever you want to watch something.
You may also like:
How to jailbreak FireStick
Best Kodi Addons
How to install Tempest Kodi Addon
How to install Magic Dragon Addon
How to install Exodus on Kodi