In this article, I'll show how to install TiviMate on FireStick. Furthermore, I'll cover how to use the app on FireStick. The instructions in this piece are viable for all FireStick devices, including FireStick Lite, Fire TV Cube, FireStick 4K Max, New FireStick 4K, New FireStick 4K Max, and more.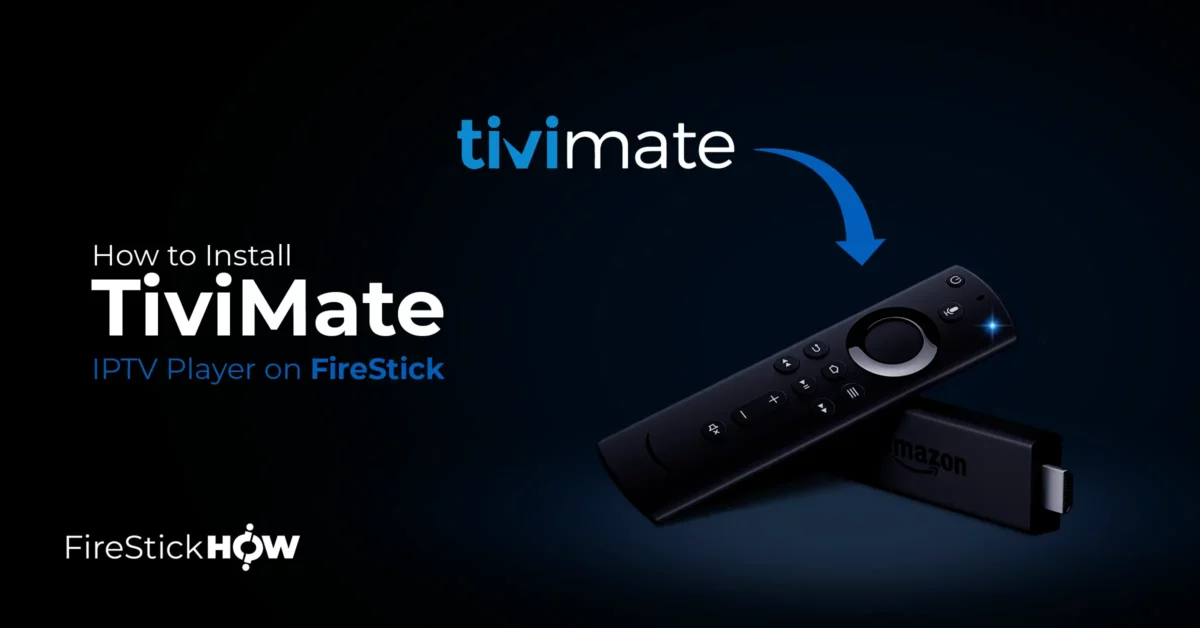 What Is a TiviMate IPTV Player?
TiviMate is an IPTV Player that allows you to integrate streams from IPTV service providers of third-party origin and play them on your device. It integrates these services via Stalker Portal, Xtream codes, and M3U links. We are going to discuss all of these in full detail later.
TiviMate is one of the most popular IPTV players. However, it is not a service provider. You will need a subscription from an IPTV provider.
Attention FireStick Users: Read before you continue
Your government and ISP are probably monitoring your streaming activities using your IP address 3.17.249.235 (exposed to all). You may get into serious legal trouble for streaming copyrighted videos on FireStick. 
I strongly recommend getting a trusted VPN for FireStick to hide your IP address and protect your online identity.
I use ExpressVPN on all my devices as it is the most secure, fastest, and easy-to-use VPN. It comes with an unconditional 30-day money-back guarantee, and you get 3 free months with the yearly plan.
Don't miss out on the peace of mind and online security ExpressVPN provides.
Read: How to Install & Set up the best VPN on FireStick.
Beware of TiviMate Imposters
You must be vigilant of various TiviMate imposters pretending to be authentic and selling IPTV subscriptions. TiviMate is a media player and doesn't offer live or VOD content. So, if a service claims to be TiviMate and tries to sell you an IPTV subscription, stay away from them.
Moreover, there's now an IPTV service titled 'TiviMate IPTV Player,' which appears in the online search results. The service is just ripping off the name of TiviMate and is a scam. So, again, avoid any seller that claims they're the real TiviMate offering live TV channels.
IPTV Players – An Introduction
IPTV services are gaining massive popularity. Compatible with a wide range of hardware and devices, they are spreading all over the market. Android devices, Android TV boxes, Amazon Fire TV, Fire TV Cube, Fire TV Stick, iPhones, iPads, and many other premium and sub-premium devices are known to support IPTV service.
But what makes IPTV services so popular? They provide you with the seemingly endless content libraries of live TV channels, OTT services, and streaming platforms, but at a fraction of the cost. Sounds impressive, right?
Not every IPTV seller will equip you with an in-built video player. And we all know that a streaming link without a video player is like having a million-dollar check and no way to cash it. This is why people and IPTV players primarily use IPTV services.
While some IPTV services offer video players for you to work with, many IPTV services do not. You must get one if your IPTV re-seller does not provide you with a video player.
Several IPTV players are available on the market nowadays. While some of them are pretty decent, there are a few that you should avoid.
The TiviMate IPTV Player app is one such IPTV player that allows you to access all the streaming links provided by your IPTV provider. Among all the IPTV player services available online, the TiviMate IPTV player is my recommendation.
Is TiviMate IPTV Player Safe?
TiviMate is a famous media player and doesn't host any multimedia content. Therefore, the player itself is safe to use.
However, the TiviMate IPTV Player application is unavailable on the Amazon App Store. Therefore, users question the safety status of the media streamer.
Unofficial apps may pose a risk to your device's safety and may contain viruses and malware. Similarly, they may contain pirated content. We strongly recommend researching an app's safety status before downloading it to secure your smart devices.
So, here's the result after testing the APK file for the TiviMate IPTV Player on VirusTotal.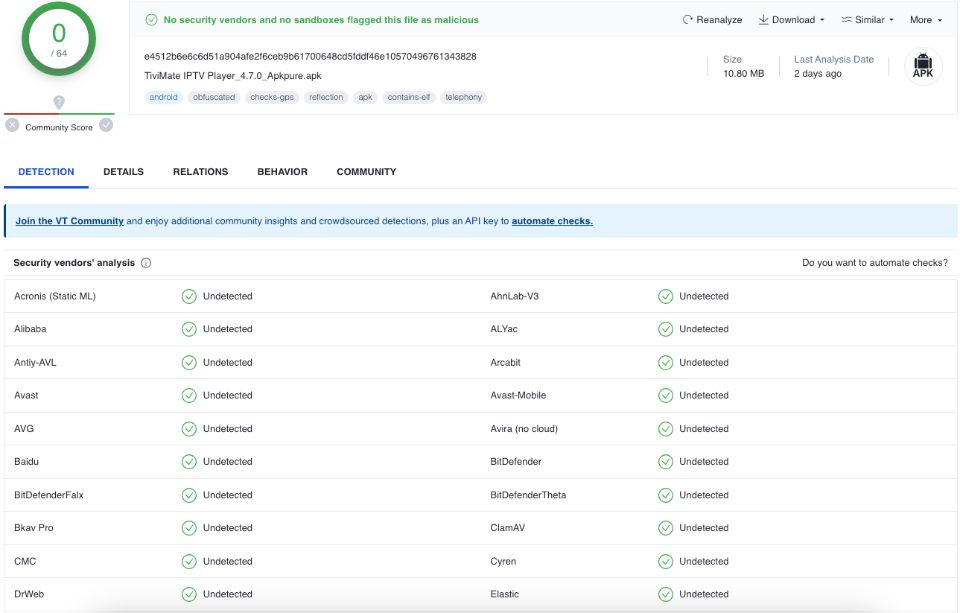 Is TiviMate IPTV Player Legal?
Again, TiviMate itself is legal. However, you must be cautious about the type of content you access via the media player. You may end up using it with an unauthorized IPTV service.
Therefore, pairing it with a high-quality VPN is the best option if you're using an app whose legal status is in the gray area. ExpressVPN is best at concealing your online identity. Therefore, you'll be safe if you accidentally come across pirated stuff.
TiviMate IPTV player offers you a choice between its free and premium versions. You can use the free version for some time. Then, you can upgrade to the premium version if you are satisfied with its quality.
I will show you how to buy the premium plan later in this guide. I have curated a list of the features of the TiviMate IPTV player's premium version:
Favorites management
Support for multiple playlists
Customize the update intervals of EPG
Customizable panel timeout and transparency
Sort manually through TV channels
Go directly to the most recently viewed channel on the launch
AFR enabled (Auto Frame Rate)
Set reminders to play TV channels automatically
Set schedules for recording
Parental Controls
Advanced remote control
Customize the appearance of the app interface
Curate font size, style, selection color, and background color to your specifications
Data restoration & backup
How to Install TiviMate IPTV Player on FireStick
TiviMate IPTV Player is a third-party service, so you can't install it via Amazon App Store. You'll need to go through a series of steps to sideload it. And I have split those into two parts.
Disclaimer: This guide is purely educational. We neither own nor operate any of the services mentioned. Some of these may not be legally licensed, and we don't verify their legality in all regions. If you opt to use unverified apps/services/websites, ensure you're streaming only public-domain content. You bear the responsibility for any media you access.
Preparing Fire TV to Sideload TiviMate IPTV Player
There are two things you need to do to prepare your FireStick for TiviMate IPTV Player sideloading.
First, install Downloader from the Amazon App Store, which lets you download and install APK files online.
Second, enable Downloader via a setting called Install unknown apps.
We have created a separate guide on setting up Downloader on your FireStick. But here's a quick rundown:
1. Head over to FireStick Home > Magnifying Glass > Search. Then, search for the Downloader app and tap on the results. Lastly, open the Downloader's dashboard and select the Get/Download option.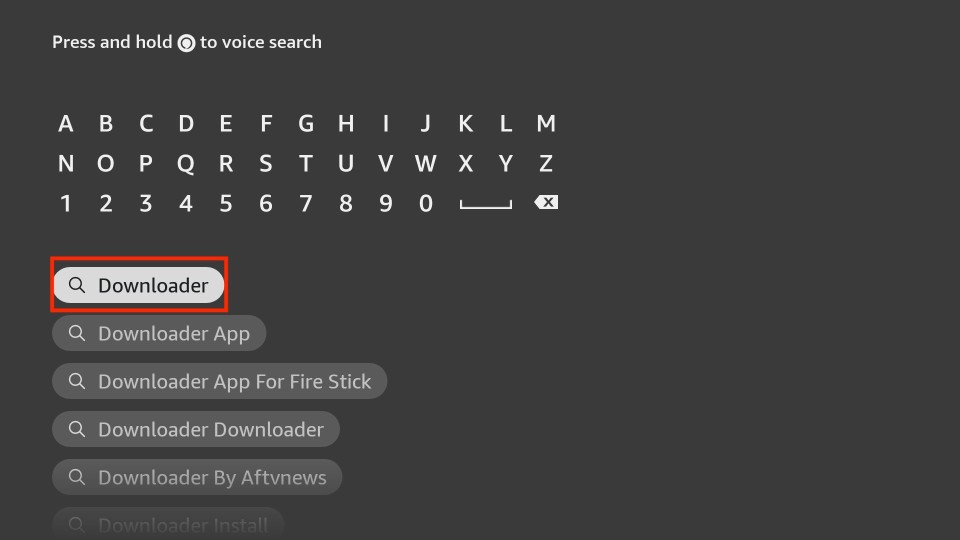 2. Select the Settings option from FireStick Home. Open the option that says My FireTV. Next, choose Developer options.
You will see one of the following two options depending on your FireStick device version:
Option 1 – Install Unknown Apps: Click it and proceed to the next step to enable Downloader.
Option 2 – Apps from Unknown Sources: Click this option and then click Turn On on the following prompt. Skip the next step.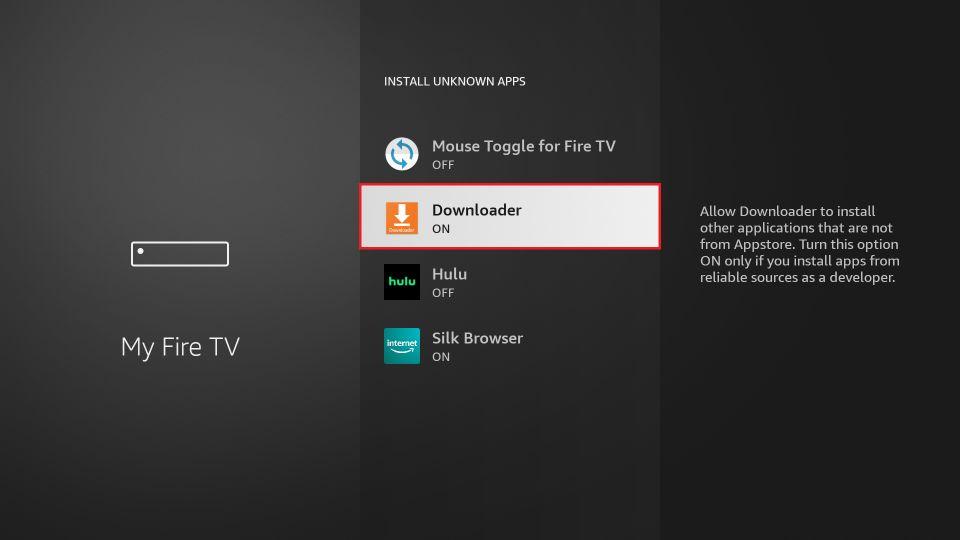 Sideload TiviMate IPTV Player on FireStick
We will sideload the TiviMate IPTV player using the Downloader app in this part.
1. From Your Apps & Games screen, open Downloader.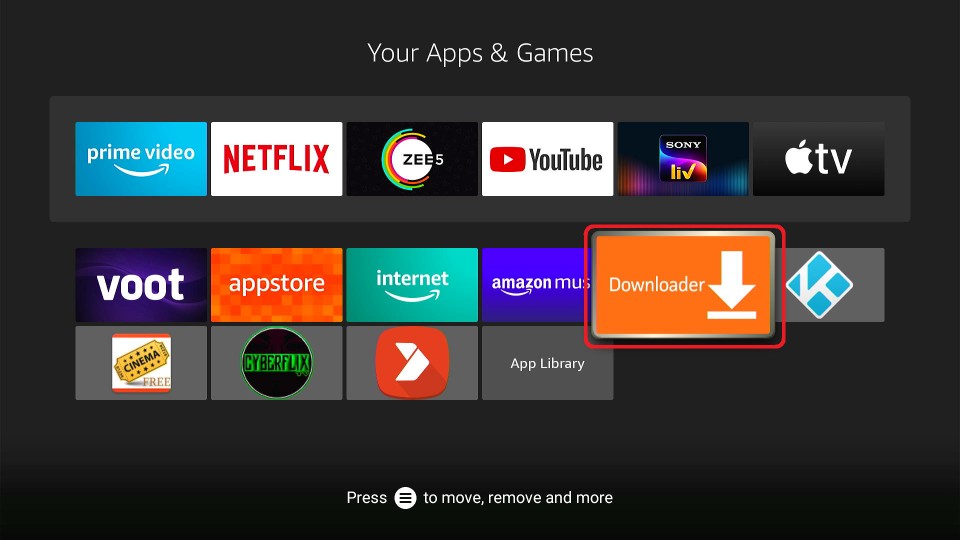 2. Select the Enter a URL box on Downloader's Home.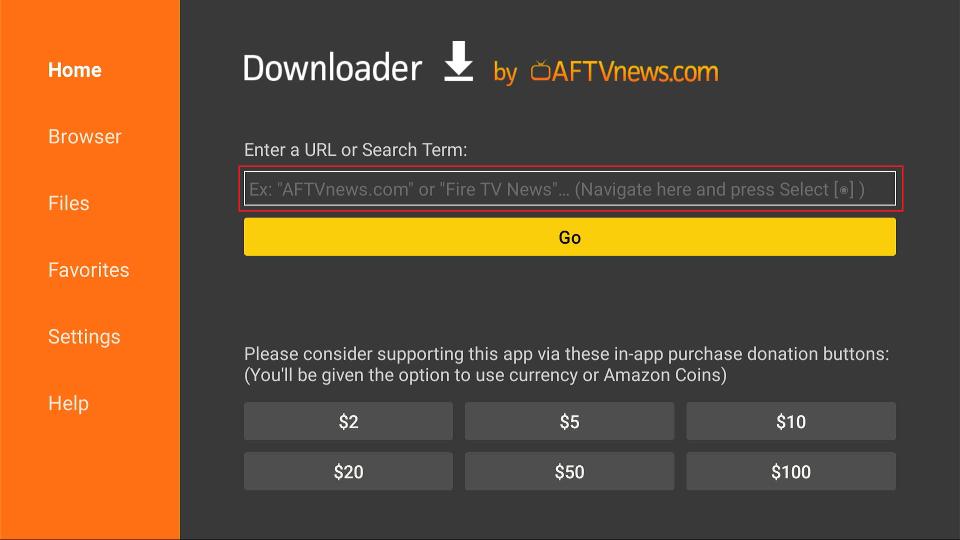 3. Type in the following URL on the virtual keyboard that appears on the screen. firestickhow.com/tivimate. Next, click Go.
Disclaimer: FireStickHow.com does not host this URL. The URL points to an external source. We are not affiliated with the app developers.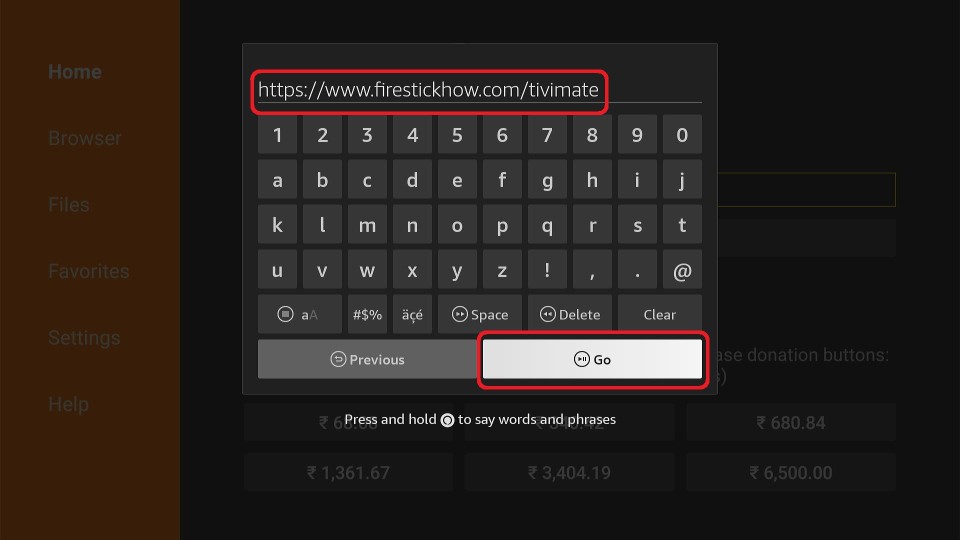 4. Wait for the download to complete.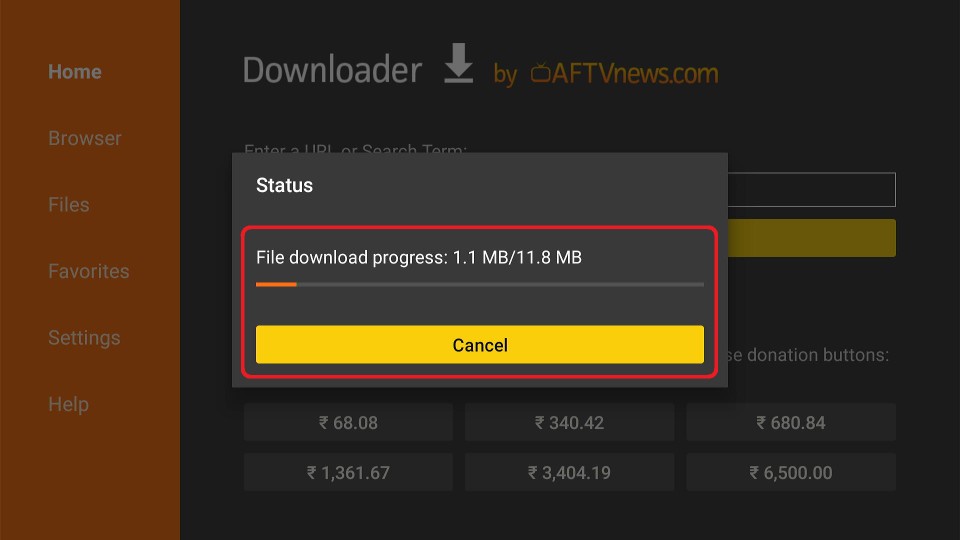 5. Once the download ends, you will receive a prompt to install the APK. Select the Install option to begin the installation process.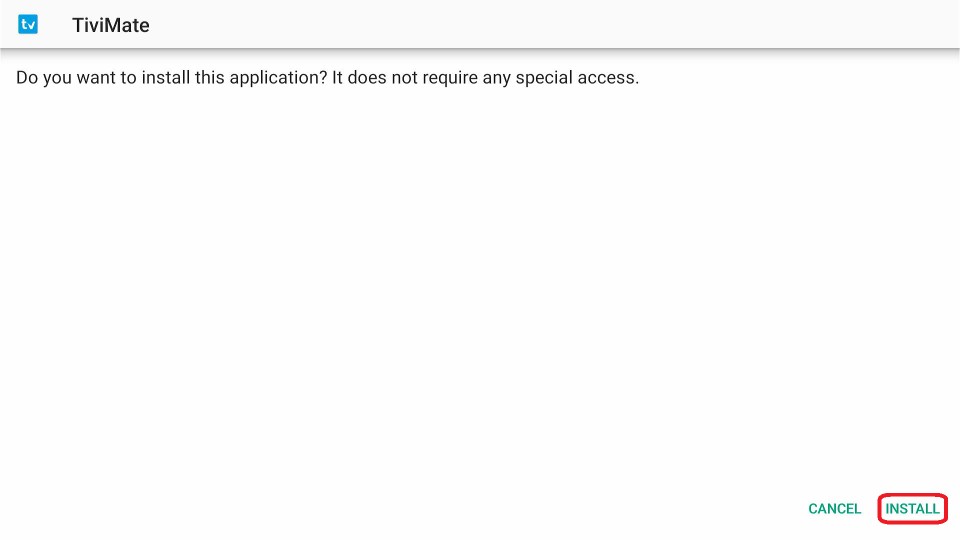 6. Once the installation process is over, select Done.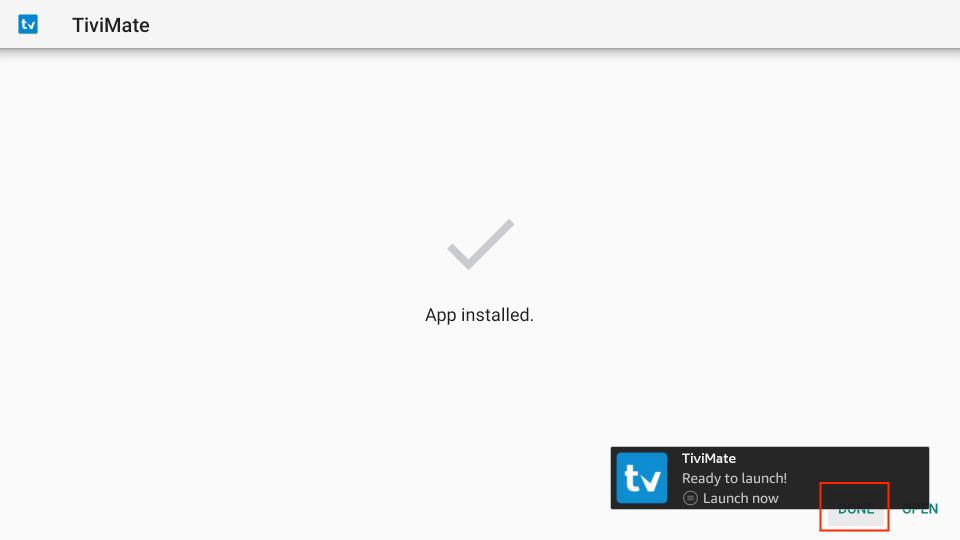 7. Select the Delete option on the screen to delete the TiviMate IPTV player APK, as we no longer need it.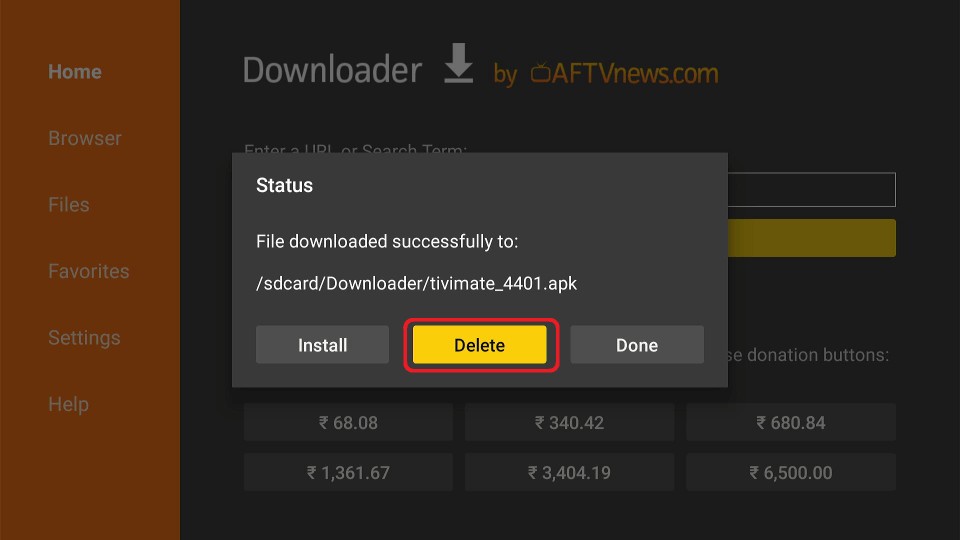 8. Click Delete again to remove the APK finally.
Congratulations! You have downloaded and installed TiviMate IPTV on FireStick.
Wait! It looks like you are all set to start watching your favorite content on FireStick. But have you protected your online identity yet? You are under constant surveillance by the Government and ISP. Free streaming of copyrighted videos may get you into legal trouble.
Thankfully, you can easily avoid online monitoring and safeguard your privacy with a trusted VPN on FireStick. A VPN will hide your IP address and online identity by encrypting your internet connection.
Please note that I am not encouraging you to violate any copyright laws. You should always watch the content available in the public domain. I am simply recommending the use of a VPN to maintain your privacy. You have every right to your privacy, which is constantly being breached these days.
I personally use ExpressVPN and have found it to be the fastest and most secure FireStick VPN. It is also the most streaming-friendly VPN I have ever used. Therefore, I highly recommend getting ExpressVPN for FireStick.
Here is how you can quickly get the ExpressVPN app on FireStick:
Step 1: Click HERE to subscribe to ExpressVPN and enjoy a 49% discount with 3 months of extended service. You are also eligible for a 30-day, full money-return guarantee.
Step 2: Download and install ExpressVPN on FireStick
Choose the Find > Search option on the FireStick home screen on the menu bar.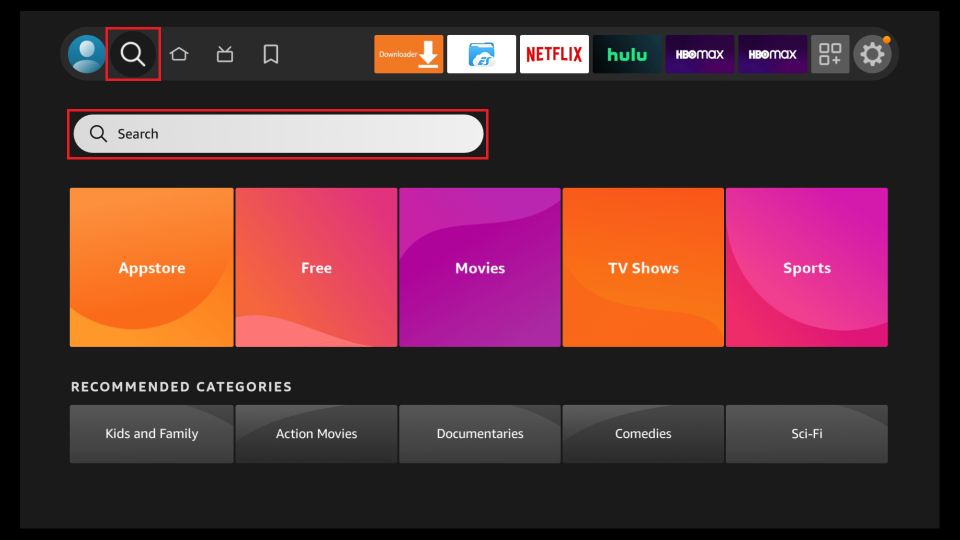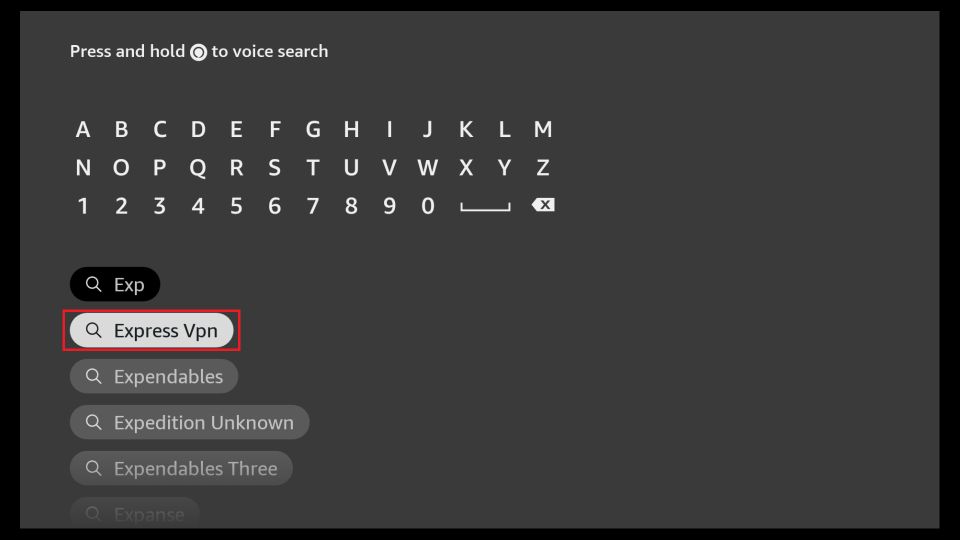 Click the ExpressVPN icon on the following window.

Click Download or Get on the next window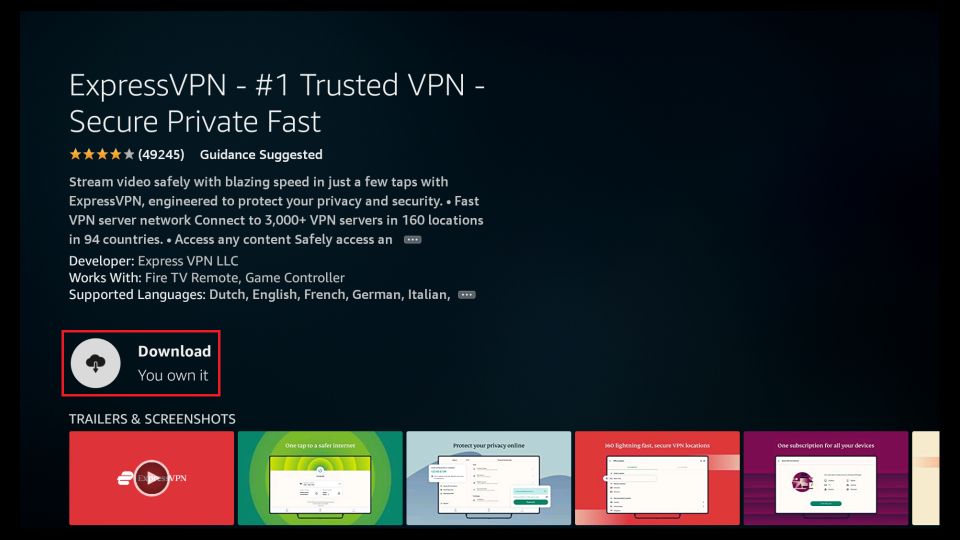 Step 3: Open ExpressVPN once you have downloaded it. Sign in with your account.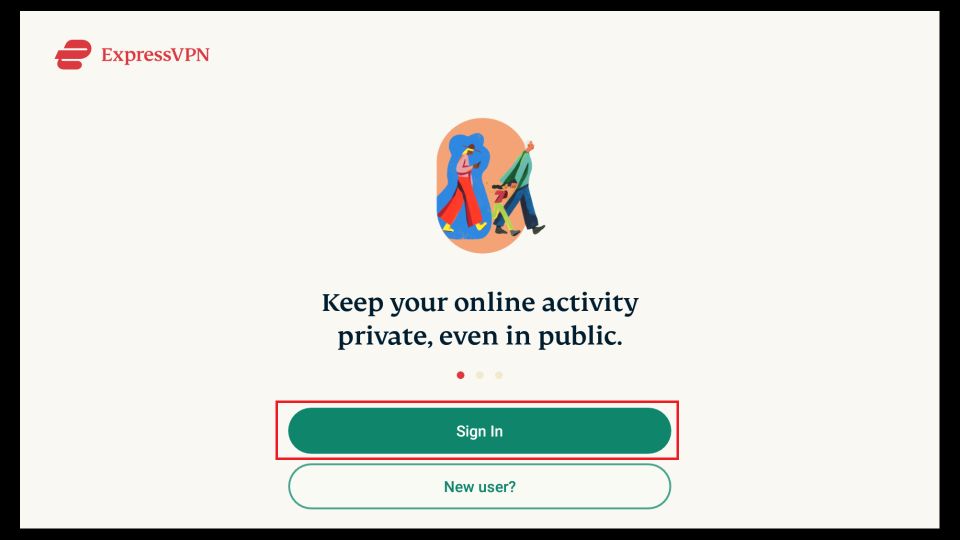 Step 4: Choose a server and click the Connect/Power button

Put your mind at ease now! You have successfully secured your streaming activities with ExpressVPN.
How to Move TiviMate to Your Home Screen
For quick access, you can create a Tivimate app shortcut on your FireStick home screen. Here are the steps:
1. Press and hold down the Home button on the remote of your FireStick. A screen will appear. Select the option that says Apps.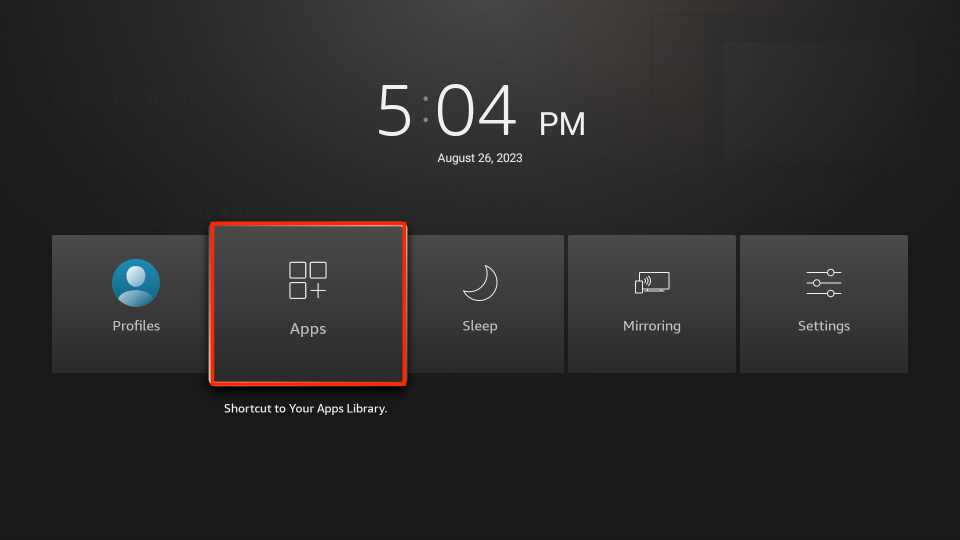 2. When the list of apps appears, scroll and highlight the TiviMate IPTV player icon, but do not press select.
Press the Options button on your FireStick remote instead. It is a button that has three horizontal lines drawn on it.
3. You will find a floating pop-up menu on the right side of the screen. Select the Move option from the list.
Move the TiviMate IPTV player icon to the top row. Then, press the Select button to confirm that position.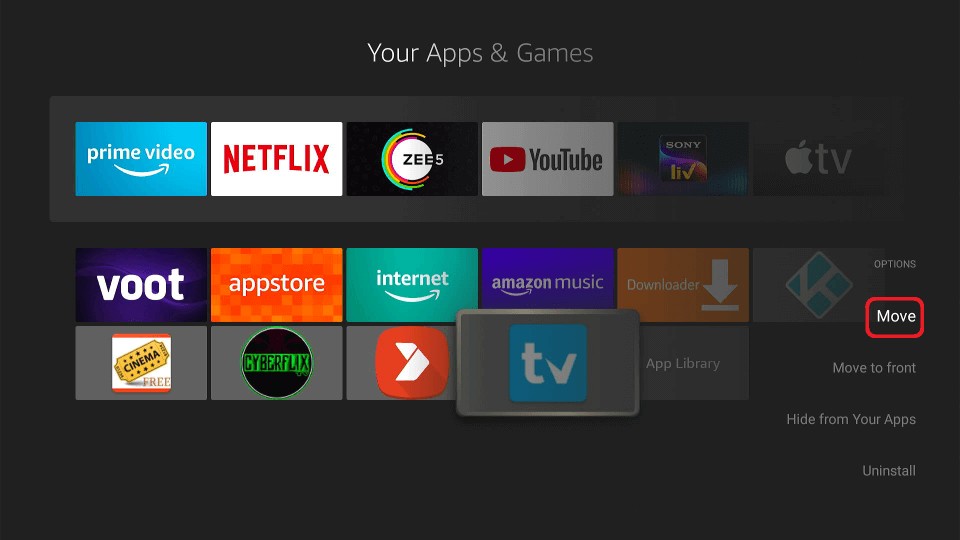 You have successfully moved TiviMate to your home screen.
How to Purchase TiviMate Subscription
To buy the TiviMate subscription, you must install the TiviMate Companion app from the Google Play Store. Unfortunately, the Companion app is unavailable on the Apple Store or Amazon Store.
You can download an Android emulator on Windows or Mac if you don't have an Android device. The emulator will give you access to your computer's entire Android ecosystem (including Google Play Store). You can download the TiviMate Companion app through the emulator.
While there are many Android emulators, I prefer BlueStacks. It is fast and easy to use.
The yearly subscription cost of TiviMate Premium is $4.99. This plan will allow you to use TiviMate on five separate devices. There is another lifetime version that costs $19.99.
1. head to TiviMate Settings on your FireStick and click Unlock Premium.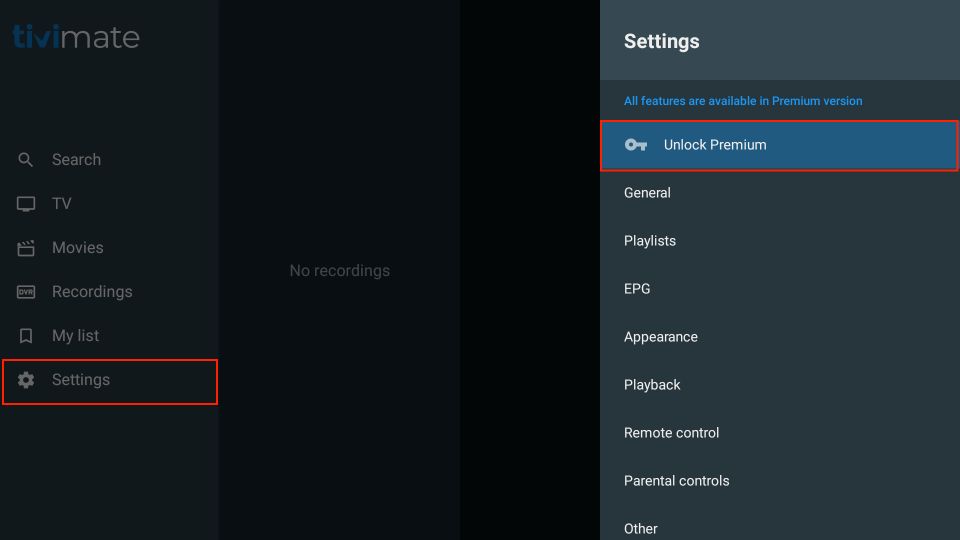 2. Click Next.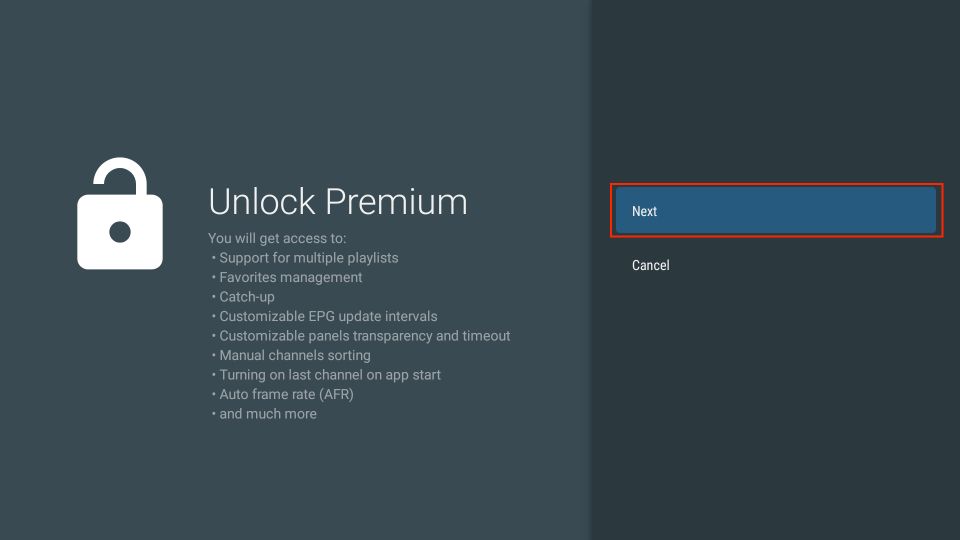 3. Select Account.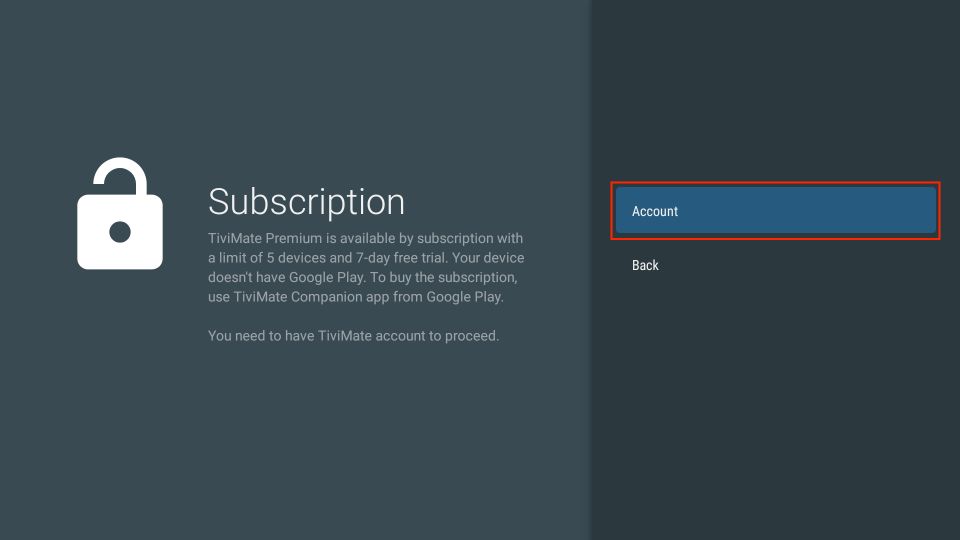 4. Choose Sign up.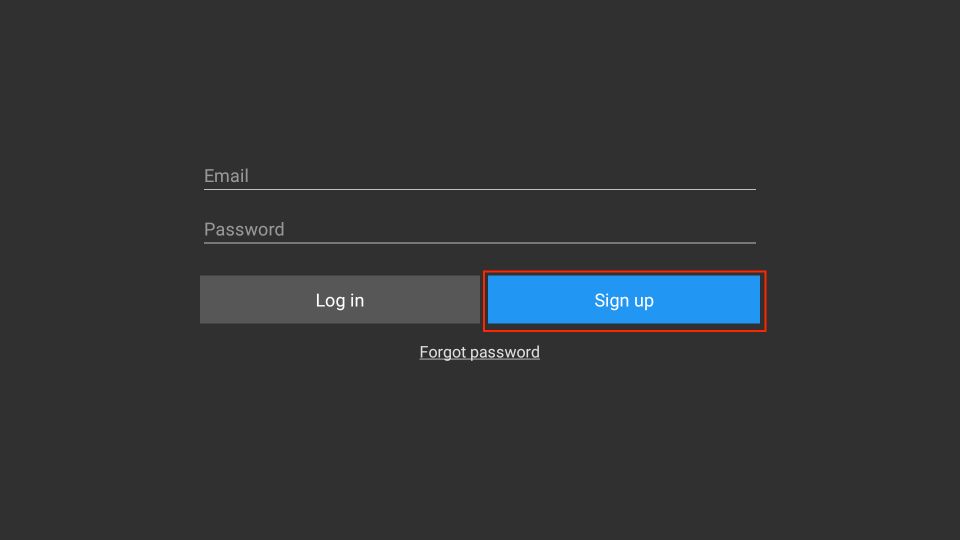 5. Enter your Email Address and Password. Then, click Create account.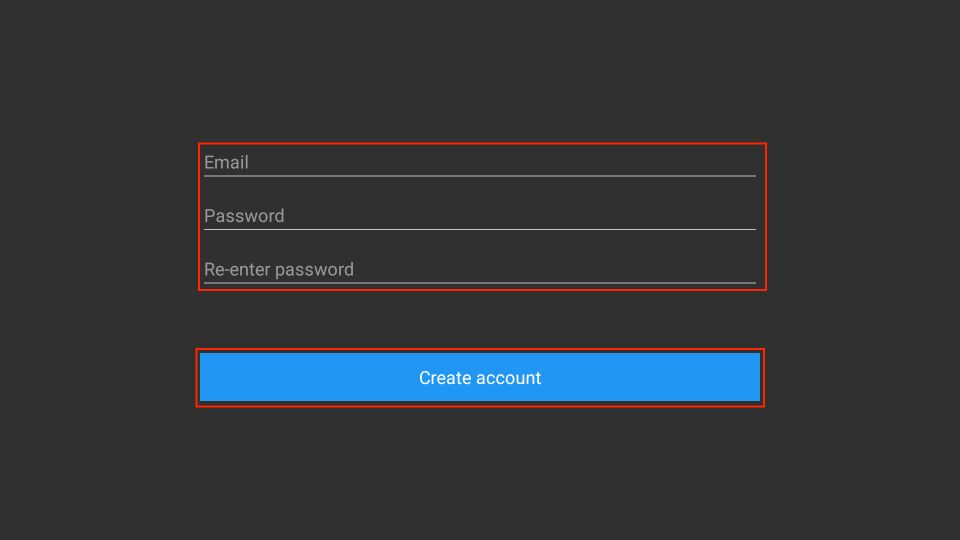 6. You'll return to the following screen.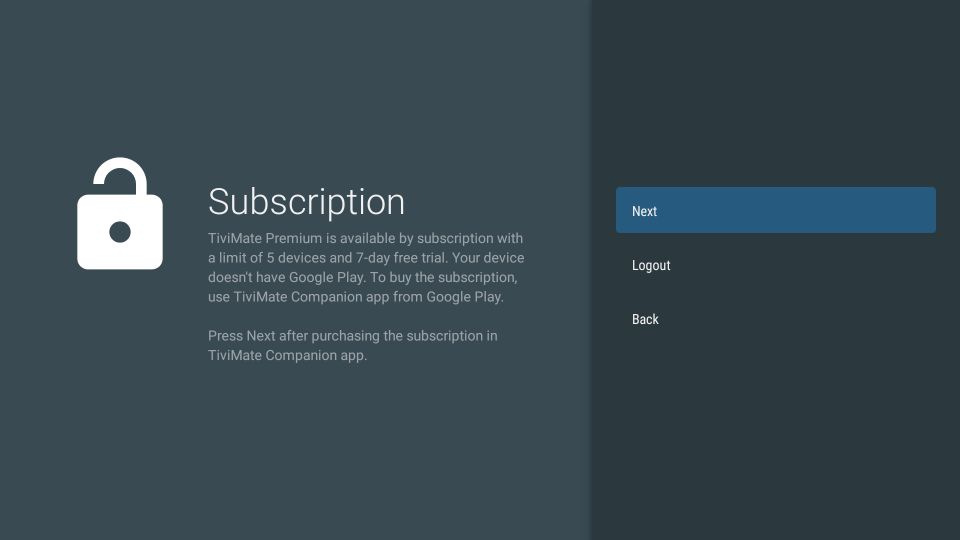 Now, Install TiviMate Companion on your Android device. Launch TiviMate Companion and click Account. Enter your Email Address and Password, and click Log in.
Purchase the yearly plan or the one-time payment subscription. On your FireStick, click the Next button after your purchase is complete.
Congratulations! You purchased the premium TiviMate subscription and set it up on your FireStick.
How to Setup TiviMate IPTV Player on FireStick
Here are the steps to set up TiviMate with an IPTV service.
1. Launch TiviMate on your FireStick.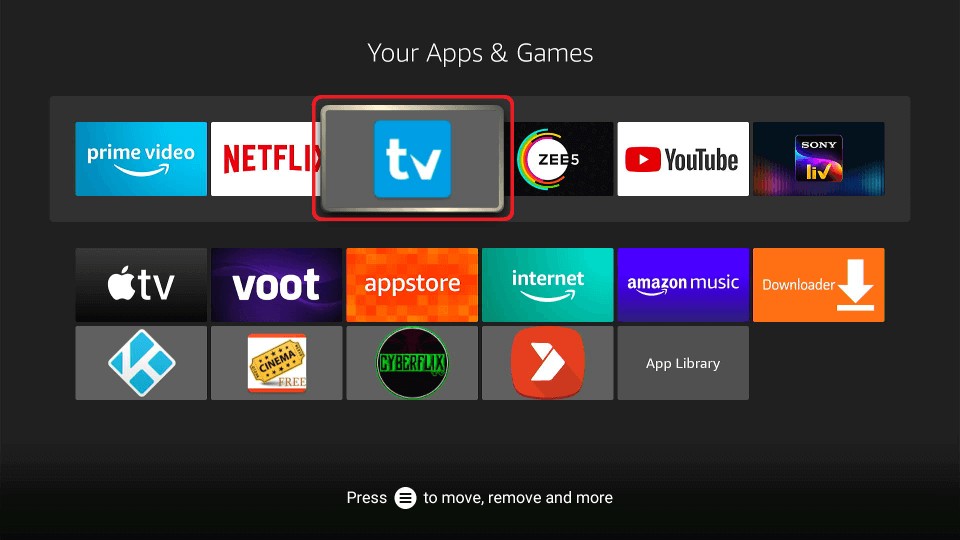 2. Select Add playlist.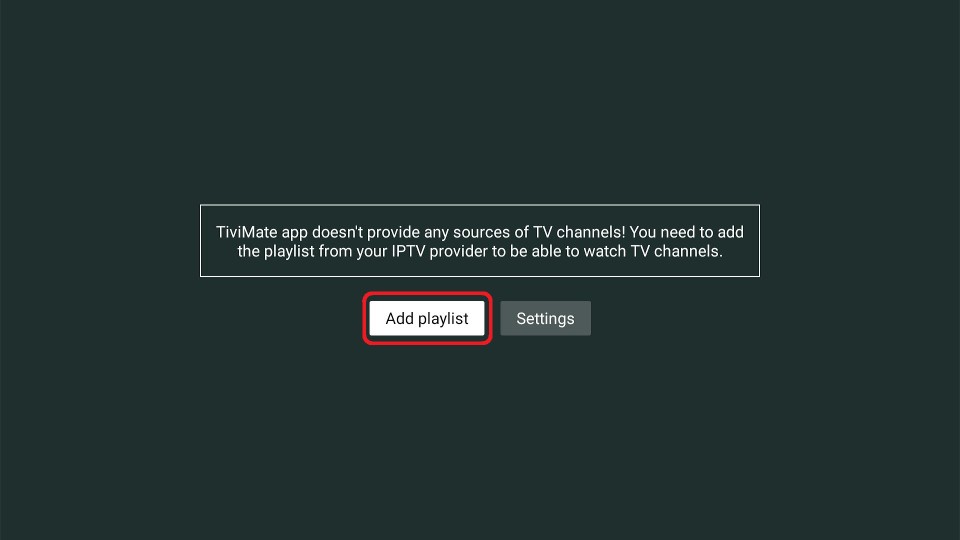 3. You can connect three types of IPTV playlists: M3U, Xtream Codes, and Stalker Portal. I'm choosing M3U Playlist.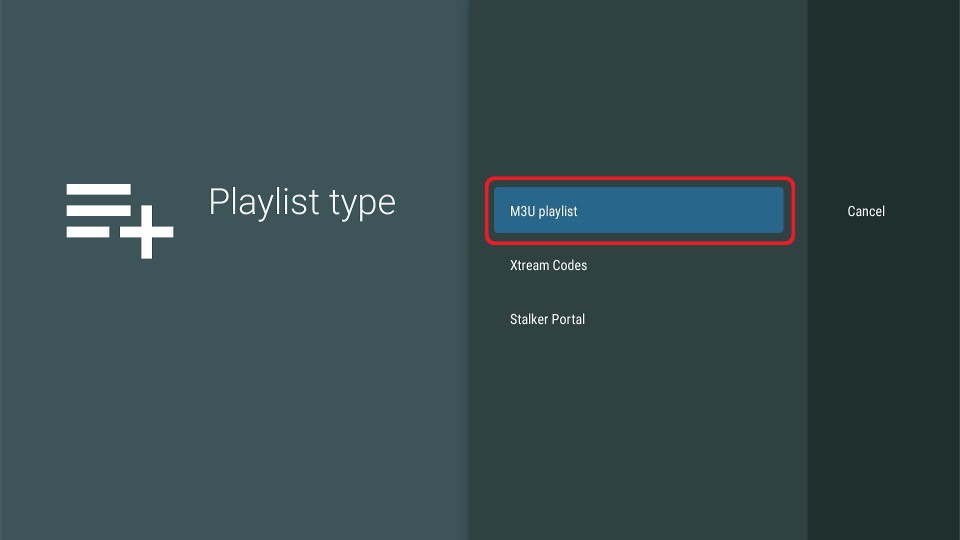 4. Choose Enter URL.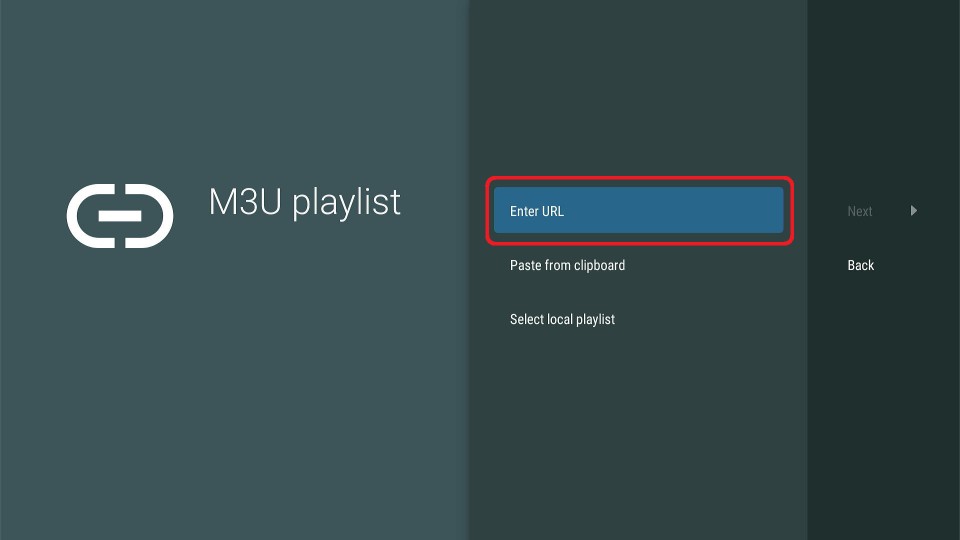 5. You'll receive an M3U link via email from your IPTV provider.
Almost all such links comprise a username and a password. However, I'm using a publicly available playlist. Enter the URL and click Next.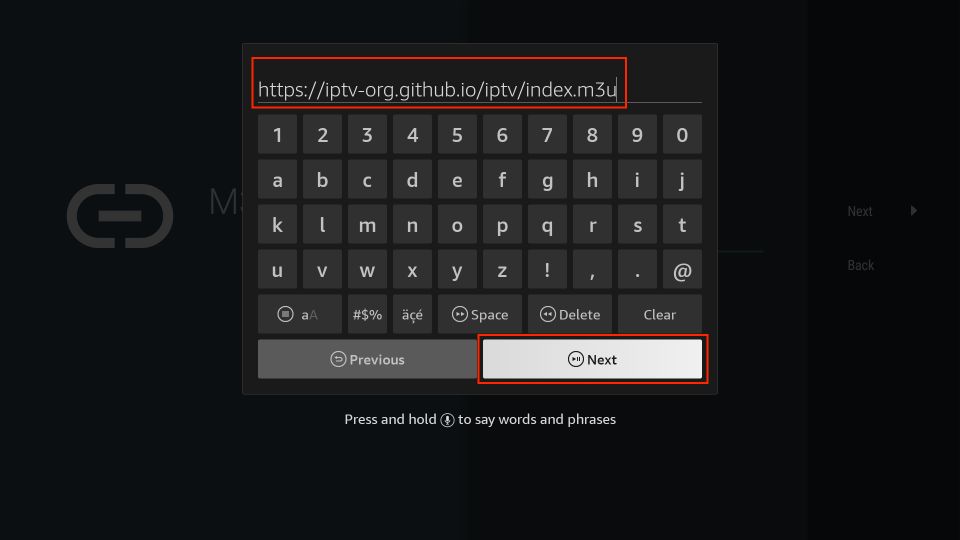 6. Select Next to continue.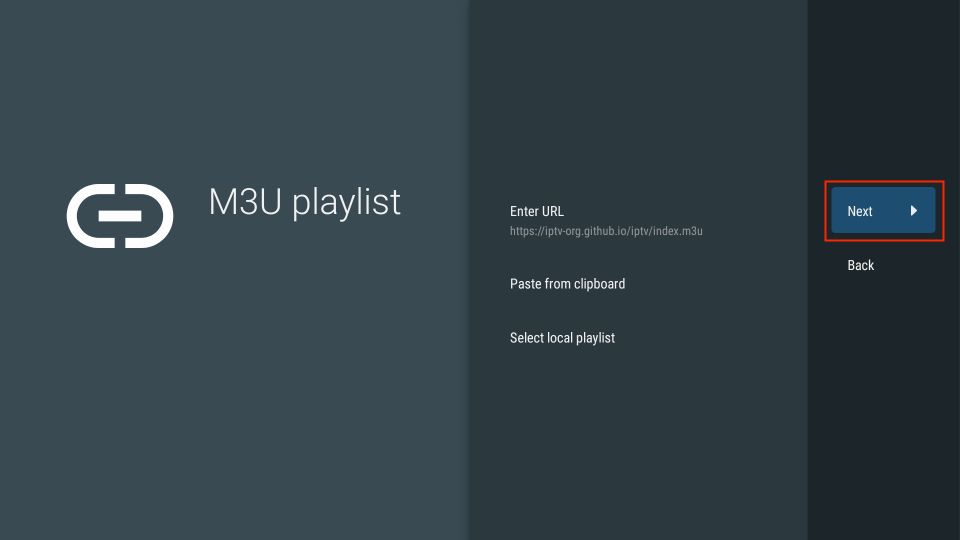 7. You get a sneak peek at the number of live TV channels and movies provided in the Playlist.
You can also add a name to the Playlist on this screen. However, I'm going with the default one. Click Next to continue.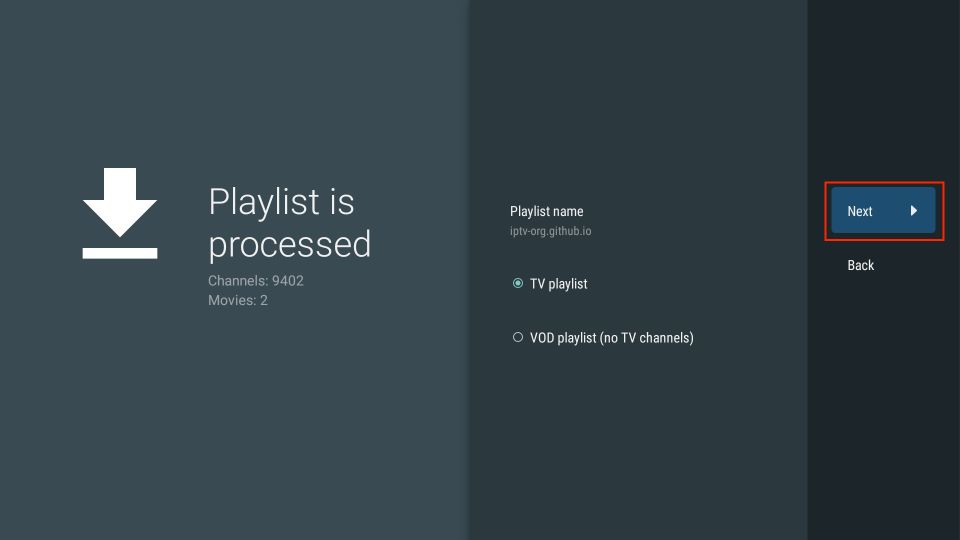 8. Next, the TiviMate IPTV Player will ask you to enter the EPG URL for the playlist. It's optional. Click Done to complete the setup.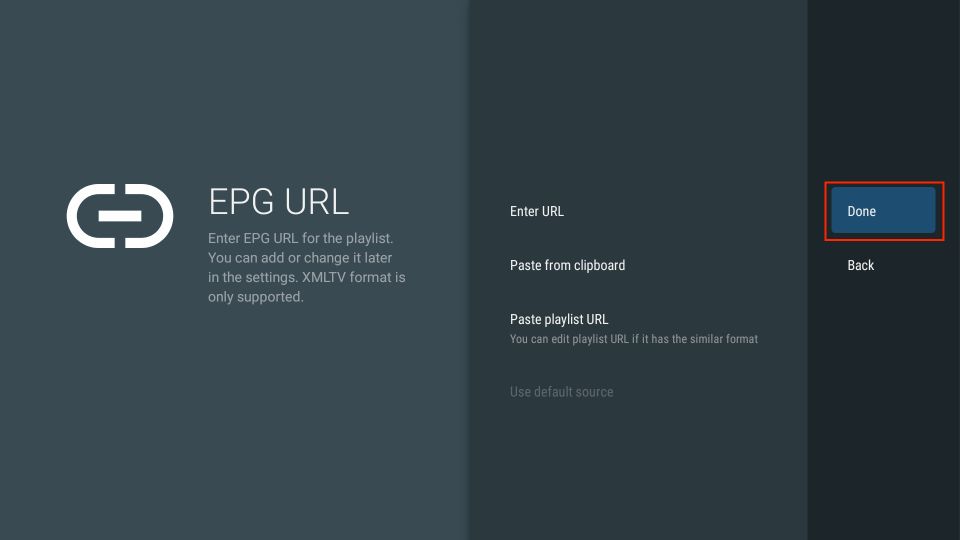 9. A Remote control prompt will appear; read it and click OK to continue.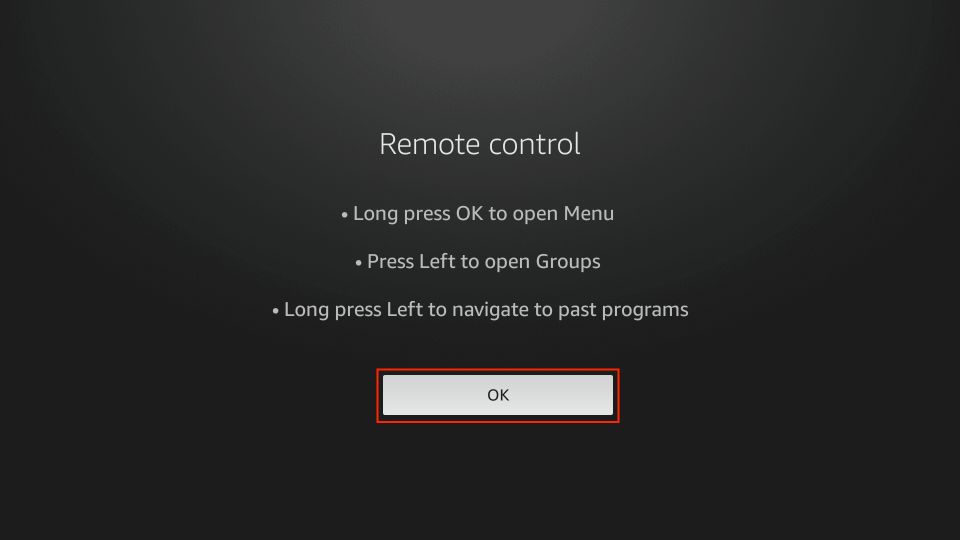 How to Use TiviMate IPTV Player on FireStick
Welcome to the TiviMate IPTV Player screen! Here, you can see the list of channels. To play, select one.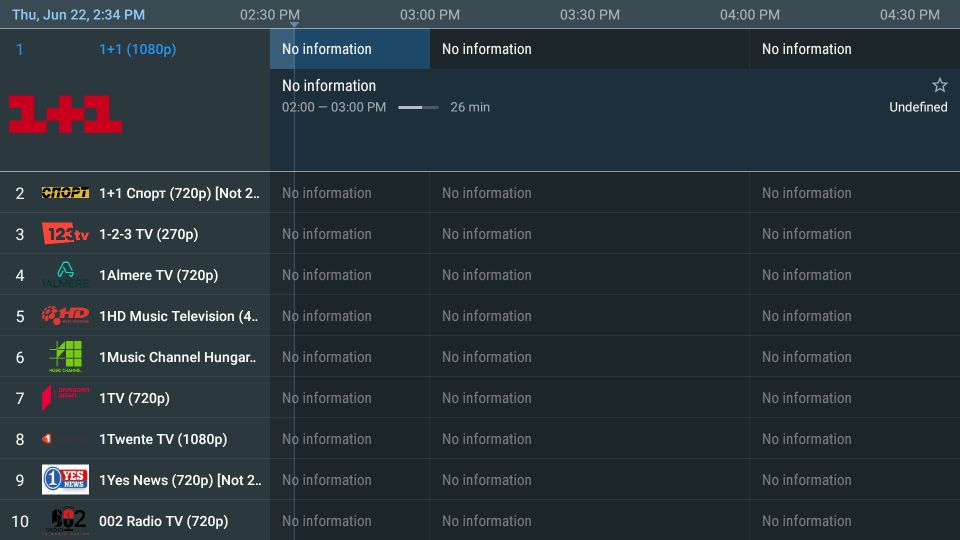 Press the Left button on your FireStick remote to explore sub-sections of channels like Undefined, Sports, General, Music, and more.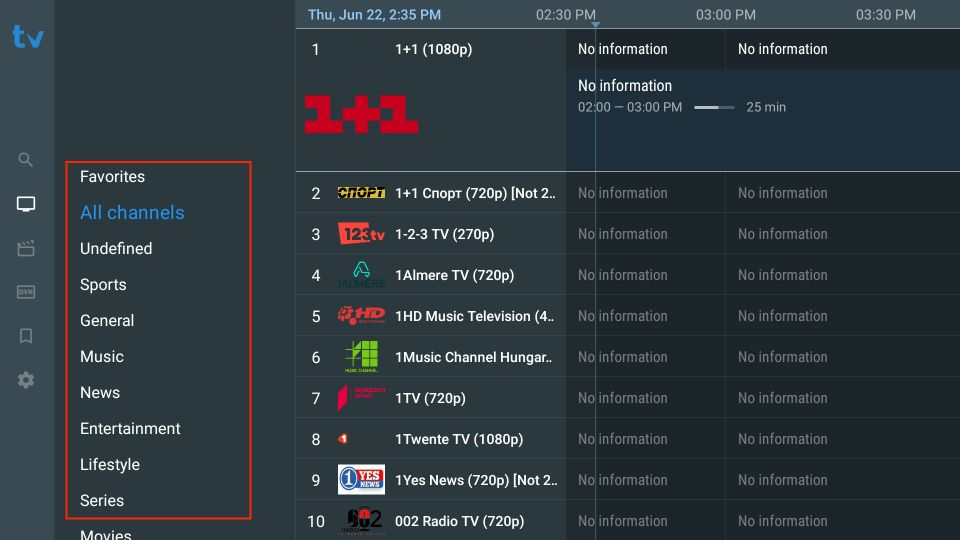 Press Left again and open Movies to see the films on-air by your IPTV provider.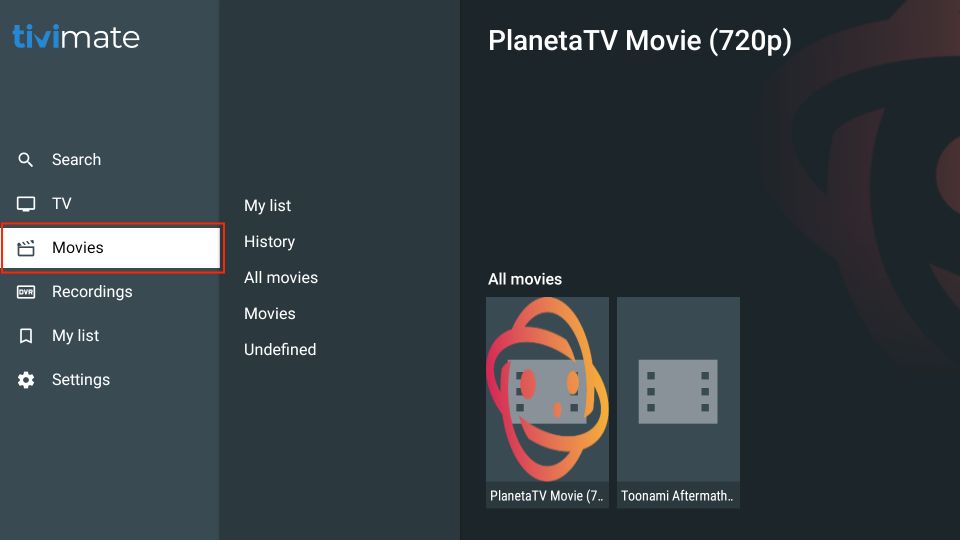 To check your recordings, open Recordings.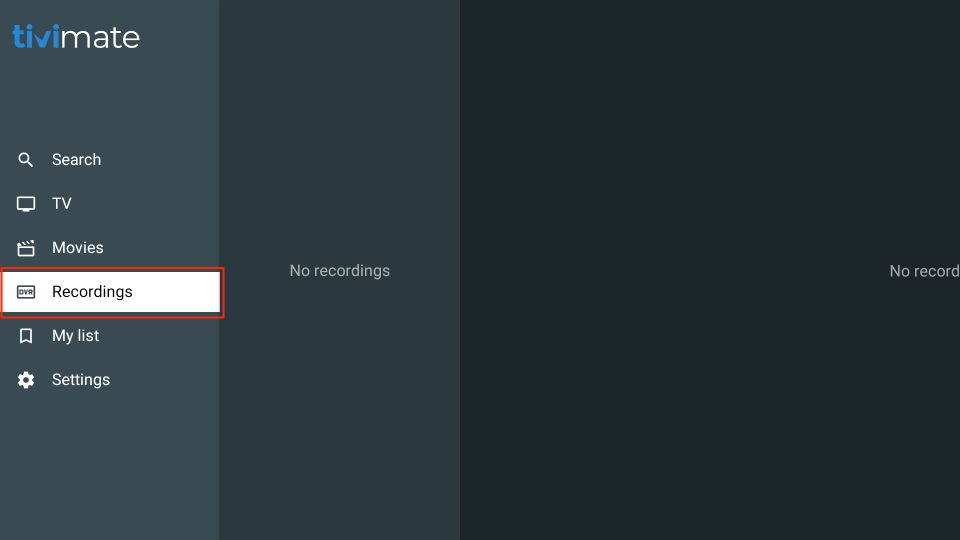 TiviMate Features to Check Right Away
Before we finish this conversation, I would like to highlight some of the top features of the TiviMate subscription. Here is our quick list:
1. Content Recording
Suppose you want to watch live TV channels. But you do not have the time. What to do then? TiviMate allows you to record the content so that you can watch it later at your discretion and convenience. The recordings can be accessed from the Recordings option available in the TiviMate app.
2. Subtitles
TiviMate lets you add subtitles to almost any type of video stream.
3. The Add to Favorites list
TiviMate allows you to add favorites for quick access. You can watch TV channels from this list at any time.
4. Multi-view mode
Suppose you want to watch two different TV channels at the same time. The multi-view mode available on TiviMate allows you to do that, too. While one screen plays one TV channel, the other can play a completely different TV channel.
5. Sleep timer
TiviMate allows you to set a sleep timer so that once the specified time is over, the content will stop on its own.
6. Customization offers
If you are unhappy with the default appearance of the application, you can change the background color, font, font size, and even the selection color.
7. Access to video details
The date, time, configuration, quality, and every other detail of a particular video can be accessed with TiviMate. Now the question is: is TiviMate legal?
Yes, TiviMate is a perfectly legal app to use. The problem, however, lies with the content you are streaming. I suggest using a VPN for an extra layer of security. I recommend using ExpressVPN.
Top 5 TiviMate Alternatives
TiviMate is a famous media player, but its unavailability in the Amazon Store raises many questions. Here are 5 TiviMate alternatives that you can get on FireSticks without trouble.
1. Kodi
Kodi is a media player working on open-source software. It's also an entertainment hub that can run anything on various smart devices, including smartphones, smart TVs, tablets, computers, and more. It turns all your smart devices into versatile streamers. You can access tons of Kodi builds and add-ons from the official repository to stream entertainment content like movies, TV shows, live TV, news, and more.
Similarly, you can also play music and display your photos via Kodi. Here, it's important to note that Kodi offers no media content. You need to install add-ons or import the content from your library. Kodi only works as a media player for displaying and streaming the available content.
2. IPTV Smarters Pro
IPTV Smarters Pro is a media streaming application and IPTV player compatible with Android, iOS, Smart TVs, Windows, and more devices. It lets you stream entertainment like shows, movies, live TV, radio, etc. IPTV Smarters Pro is more like a streamer and doesn't host content or channels. You can add your IPTV provider to access all the fantastic content under one roof.
IPTV Smarters Pro is compatible with many providers, so you don't have to worry about your particular subscription. The application also features a clean and user-friendly interface. It's easy to browse and boasts an appealing layout.
So, if you already have an IPTV subscription, you can easily stream content on your smart devices by getting the IPTV Smarters Pro app.
3. Smart IPTV (SIPTV)
Smart IPTV is a popular application for streaming IPTV content on your smart devices. Again, it's only a streaming app, so you can't find any content on the application. Access your IPTV subscription from the supported IPTV providers to access all the live channels and VOD content.
The best thing about Smart IPTV is that it lets you stream content from various providers under one roof. So, you don't have to install many apps to access all your IPTV subscriptions. Just import your channel playlist from the IPTV provider to start streaming immediately.
4. Perfect Player IPTV
Perfect Player is another IPTV app and media player compatible with various devices. It lets you access all the live channels, VOD content, and EPG offered by your IPTV provider. However, it doesn't host any content or live channels, and you must have an IPTV subscription to use Perfect Player IPTV.
The media player boasts an interactive and clean interface. You can easily create a favorites list, organize your channels, and perform other customizations via the Perfect Player IPTV application. You can also change the layout themes and channel logos via the media player. It's an excellent streamer if you have a valid IPTV subscription.
5. GSE Smart IPTV
GSE Smart IPTV is last on our list of amazing IPTV streamer apps. It lets you stream live channels, movies, TV shows, and other multimedia content. You can download GSE Smart IPTV on various devices, including iOS and Android.
So, how does GSE Smart IPTV work? You have to provide the M3U playlist URL from your IPTV provider. It contains information about the channel lineup and available streams. Once you complete the sign-in, you can access all the content offered by your IPTV provider on various compatible devices.
Also, the app features an easy-to-navigate design, so you won't have trouble browsing the channels and content.
FAQs
What is TiviMate?
TiviMate is a popular IPTV streamer that lets you access live channels, movies, TV shows, and more offered by your IPTV provider. The media player doesn't host any available content. Instead, it lets you stream content provided by various IPTV providers.
TiviMate offers both free and premium versions. So, buying the TiviMate Premium subscription depends on whether you want the additional features and facilities. It includes PiP, adding multiple playlists from various providers, automatic EPG updates, and more premium features.
Is TiviMate Legal?
TiviMate doesn't host any content. Instead, it's a media player that lets you stream content from your IPTV subscription. Therefore, TiviMate itself is entirely legal. That said, the legality aspect also depends on what you access via the media player.
Is Tivimate Safe?
Again, TiviMate itself is safe and legal. However, you must be vigilant regarding the type of content you access.
Is the Tivimate Companion app free?
Yes, downloading the TiviMate Companion is free. However, users will pay for TiviMate Premium via the Companion app.
Which devices support TiviMate?
TiviMate can be installed on all Android-based devices. It includes Fire TVs, FireSticks, Android TVs, and more.
Which IPTV formats are supported by TiviMate?
TiviMate lets you access IPTV services using Xtream codes, M3U links, and the Stalker Portal.
Wrapping Up
This guide demonstrated how to install TiviMate on FireStick. If you have faced any issues that could not be resolved, let me know in the comments. Please do if you have read it this far and still have not downloaded TiviMate.
Related: