This tutorial covers how to install Surfshark on FireStick. The steps here work on any Amazon Fire TV device, including Fire TV Stick, Fire TV Cube, FireStick Lite, FireStick 4K, FireStick 4K Max, and Fire TV OS smart TVs. Read on to discover how to install, set up, and use Surfshark VPN on Fire TV.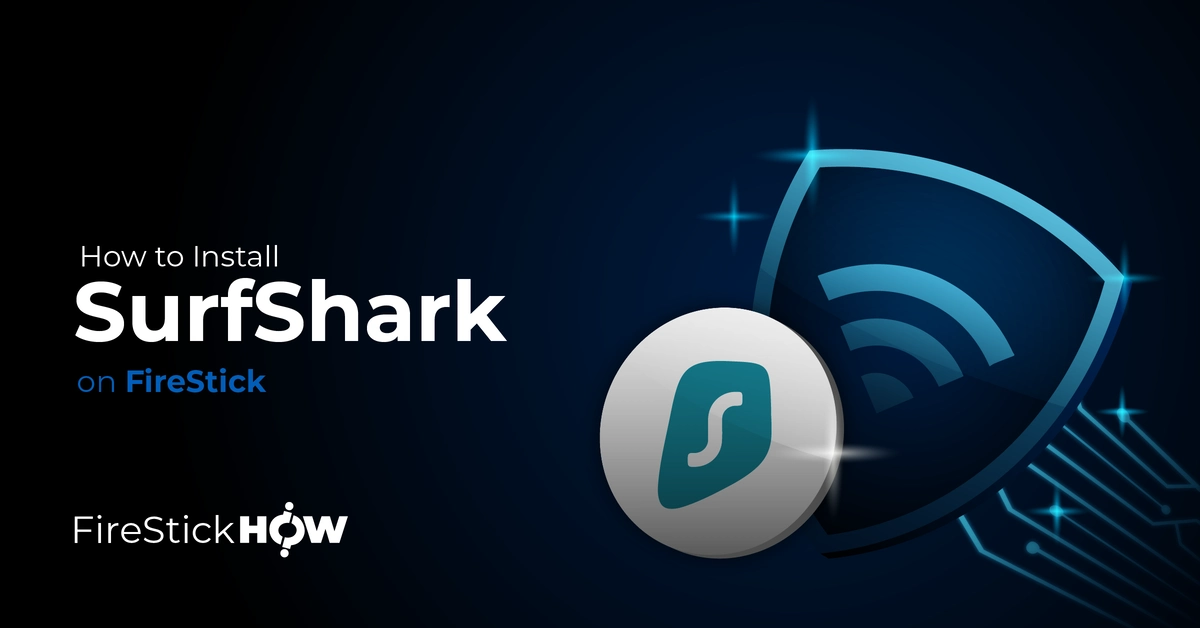 The Amazon Fire TV Stick is a tried and tested streaming device that gives you unlimited options to browse what you like on your TV and on your terms. You can watch TV shows on Netflix, play a video game on Luna, or stream music videos on YouTube.
Browsing privately and securely is essential to protect your data from nosy hackers, internet service providers(ISPs) looking to throttle your internet, and local government. That's why you need a reliable VPN for Fire TV Stick.
Surfshark VPN is a fast, secure, and reliable VPN service, and we'll show you how to install and set it up on your Fire TV device.
Why Choose Surfshark on FireStick?
While shopping for a VPN for FireStick, you may want to explore why Surfshark is one of the best. Below are reasons to choose Surfshark:
Bypass Geo-Blocking
One essential feature to look for in a VPN service is its ability to unblock geo-blocking set up by streaming apps and services. Bypassing geo-blocking lets you access geo-restricted content from different parts of the world.
For instance, if you are traveling out of the US and want to catch up with your favorite show on FireStick, the VPN service will connect you to a server in the US to stream your content hassle-free. Or, if you are in the US and want to unblock Netflix content from another country, you can connect to a UK server.
Surf Shark can help you go around geo-restrictions placed by streaming services such as Netflix, Hulu, HBO Max, and Prime Video.
Global Presence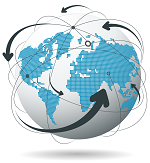 With its headquarters in the Netherlands, Surfshark VPN has over 3200 servers in 100 countries worldwide.
You can access hundreds of servers in the US, Europe, Asia, the Middle East, and parts of Africa.
This global presence makes it one of the most reliable VPN services for personal and commercial purposes.
Zero-Log Policy

If you are concerned about advertisers, ISP providers, local authorities, and other key players accessing your browsing data on FireStick, you don't have to worry if you have Surfshark VPN.
The provider claims to have a no-log policy and protection from the British Virgin Islands' laws on government censorship.
Unlimited Connections

Surfshark VPN allows unlimited simultaneous connections.
You and your family can connect as many devices as you want at any moment, including FireStick, PC, smartphones, and more.
30-Day Money-Back Guarantee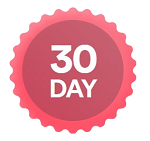 Surfshark offers a 30-Day refund guarantee with all its plans, including the monthly plan.
In case you decide to cancel the subscription within 30 days, you will get a full refund.
More Surfshark Features
What features make Surfshark an excellent VPN service for your Fire TV device? They are several, including ad-blocking, kill switch, split tunneling, multihop, and multiple VPN protocols.
Ad Blocking

Surfshark VPN has a Clean Web feature that blocks user-targeted ads on your device.
The feature also adds an extra layer of security to protect your device from malware. In addition, enabling Clean Web boosts your internet speed.
Kill Switch

A kill switch is a crucial VPN feature. It automatically disconnects your device from the internet when the VPN connection drops.
Surfshark VPN has a kill switch that prevents your device from switching to the regular unprotected internet connection, preventing data leakage to your ISP, local authority, or cybercriminals.
Split Tunneling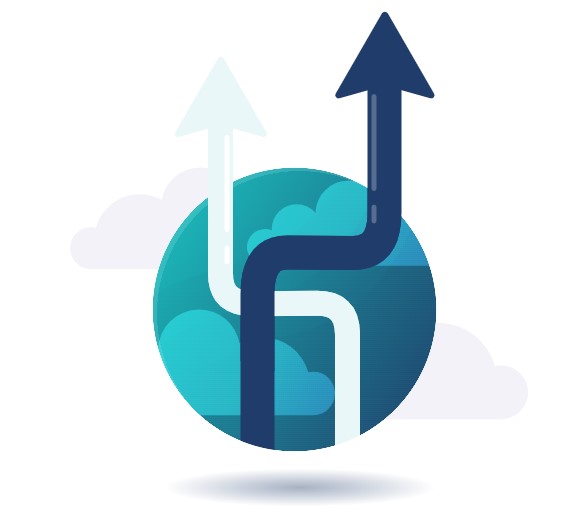 Surfshark VPN's Whitelister feature allows split tunneling to let you juggle between a VPN connection and an unprotected one.
Split tunneling is essential when you want to keep specific sites or apps connected to a VPN server and, at the same time, use a regular connection for sites that would work best without a VPN.
IP Rotator

Using a VPN service on FireStick lets you choose an IP location that's unlikely to be noticed and traced.
Some VPN services assign a static IP address to your device, which will only change if you first disconnect the VPN connection.
Cybercriminals or authorities can find and track your static IP address, which makes it less secure.
Surfshark VPN solves this problem through an IP rotator feature that lets your FireStick automatically switch between dynamic IP addresses without disconnection.
SurfShark VPN Pricing & Plans
SurfShark VPN offers three payment plans. They are:
How to Subsribe to Surfshark
Follow the steps below to subscribe to Surfshark VPN and create an account:
1. Open your browser on your PC or phone and go to SurfShark's official website. Then click Get the Best VPN (bottom) or Get VPN Deal (top-right).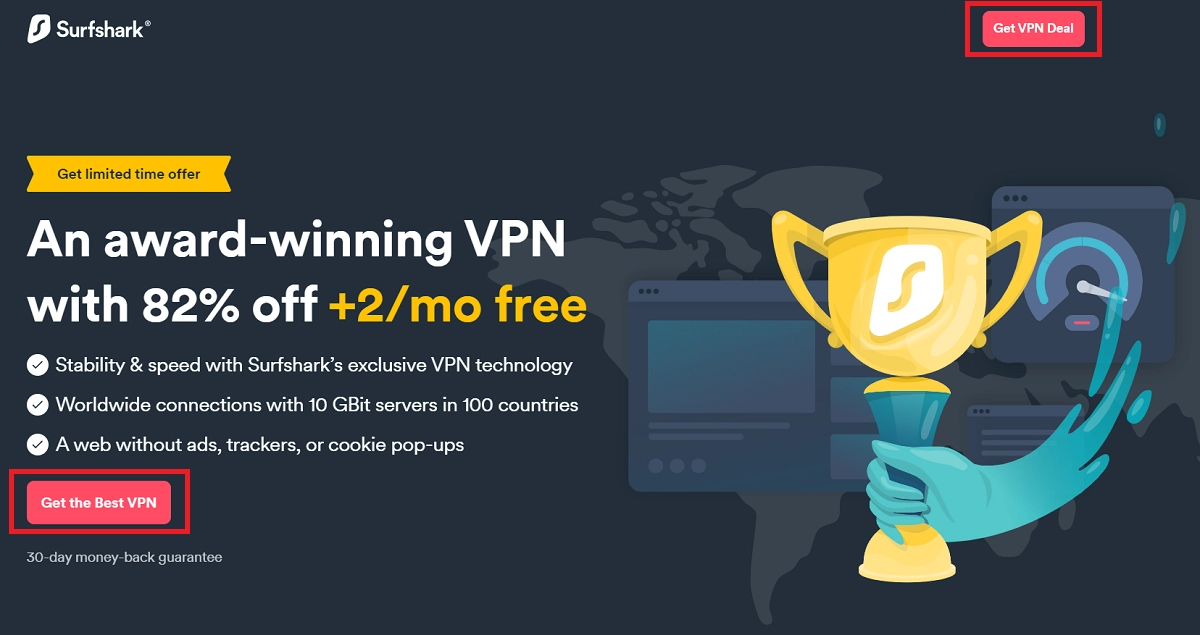 2. Choose the preferred plan and click Continue to checkout. Remember, the 2-year (+2 months) plan offers the greatest value.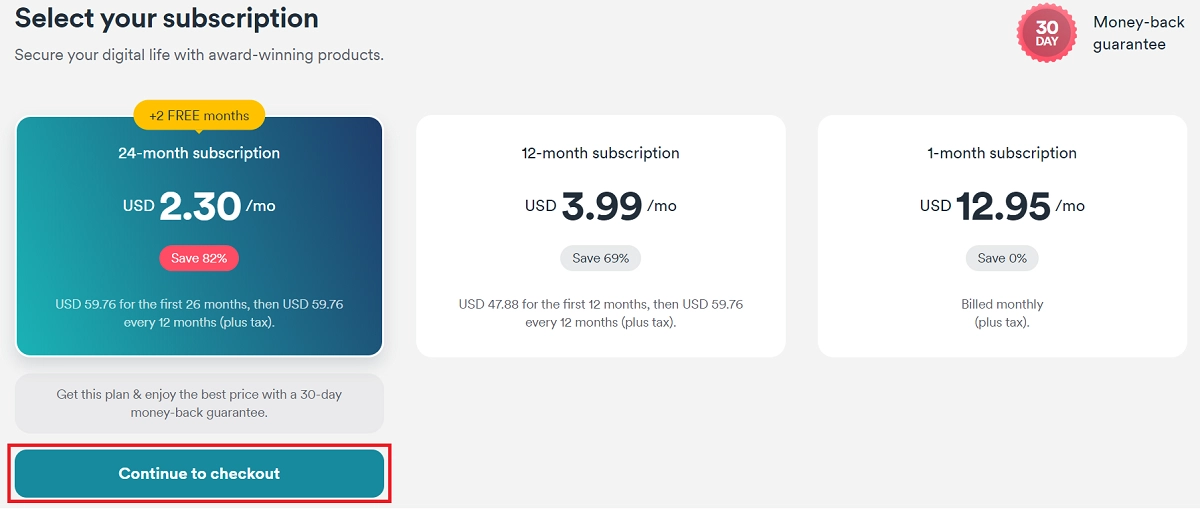 3. Click Add & Continue to buy the Surfshark One Bundle addon for enhanced security. It's only $1.49 per month. Click Continue without bundle to buy only the VPN.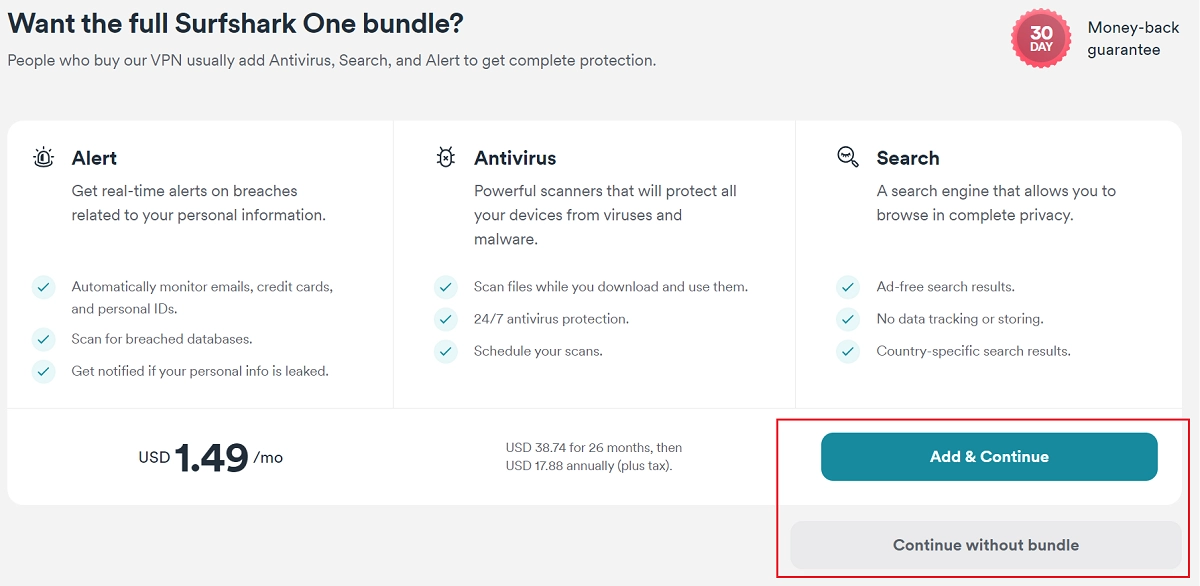 4. Enter your email address, choose your preferred payment method, and enter the required details.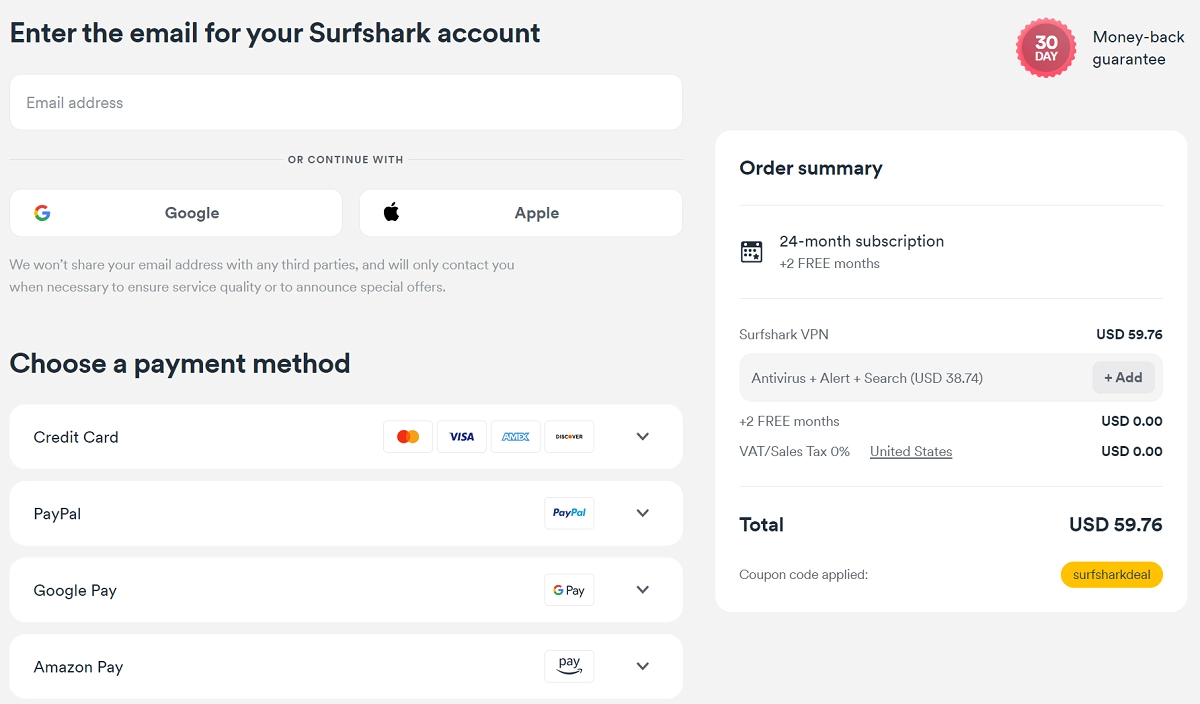 This is how you buy a SurfShark subscription.
How to Install Surfshark VPN on FireStick
If you don't have a Surfshark subscription yet, click HERE to get one or follow the steps in the previous section.
You can install the Surfshark app on FireStick directly from the Amazon App Store or sideload it from an external site using the Downloader app.
Method 1: Install Surfshark on FireStick from Amazon App Store
The Surfshark app is officially on the Amazon App Store. Follow the steps below to download it on your Fire TV device:
1. Click the magnifying glass icon (Find) on your Fire TV Stick home screen.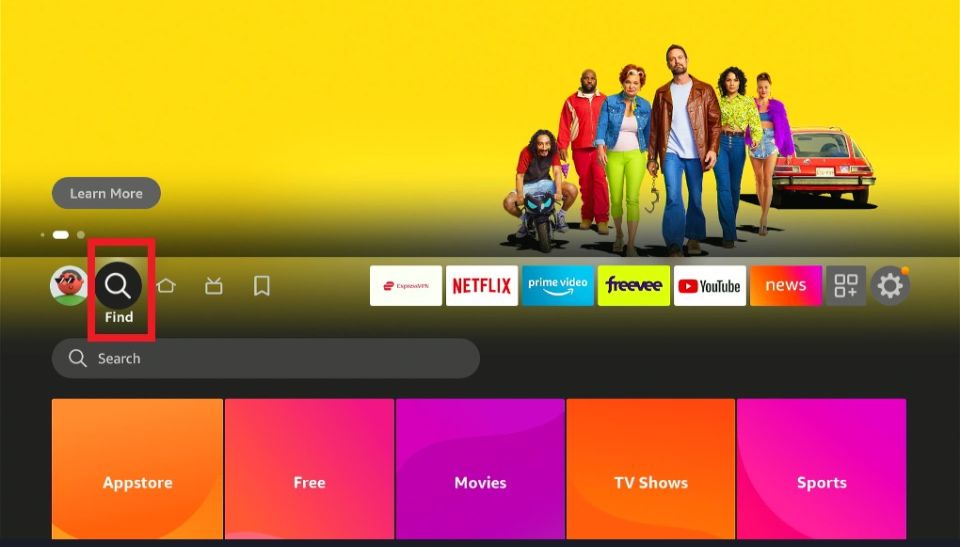 2. Click Search.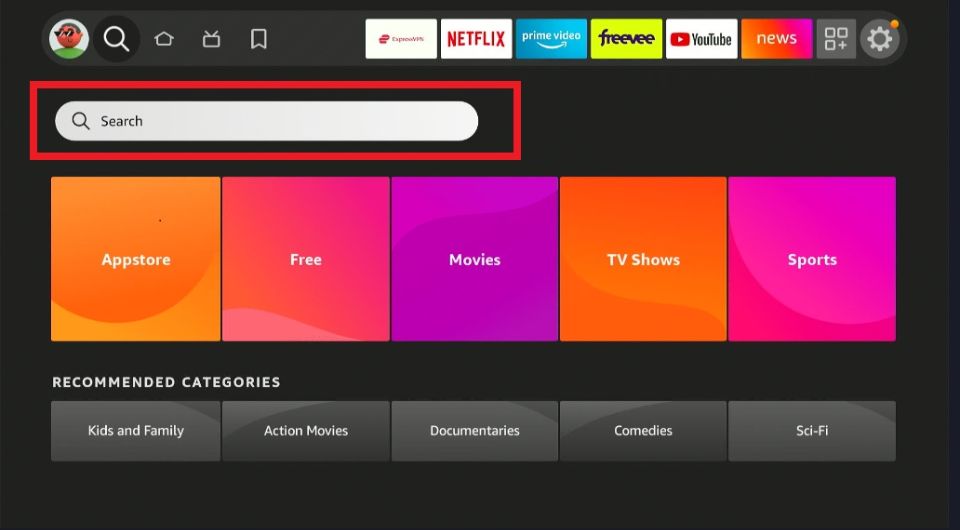 3. Use the Fire TV remote to type Surfshark VPN in the search bar, then choose Surfshark VPN from the suggested results.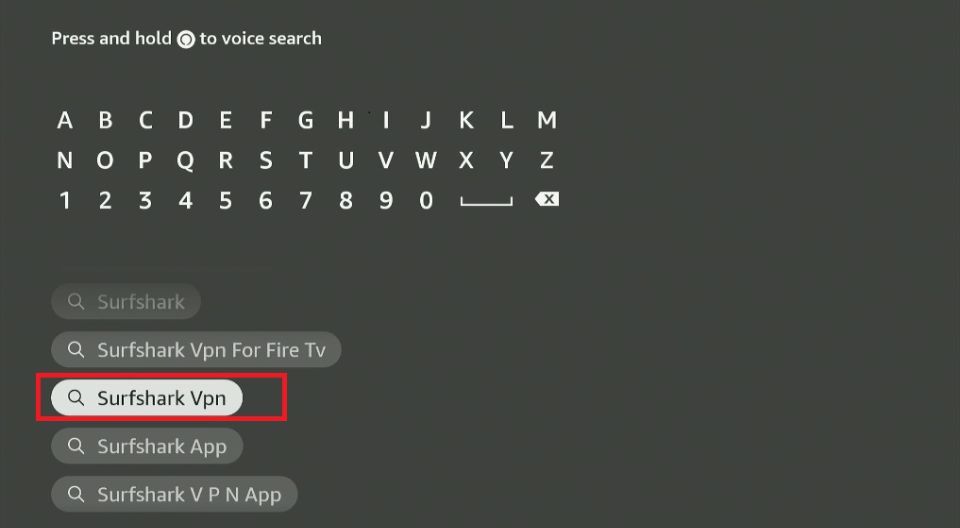 4. Select the Surfshark VPN tile under Apps & Games.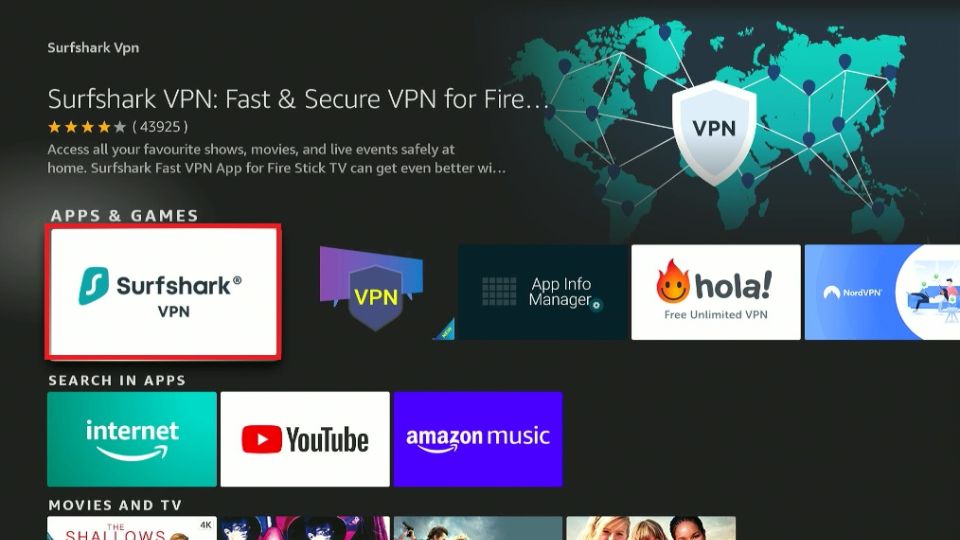 5. Click Download or Get. The app will take a few moments to download.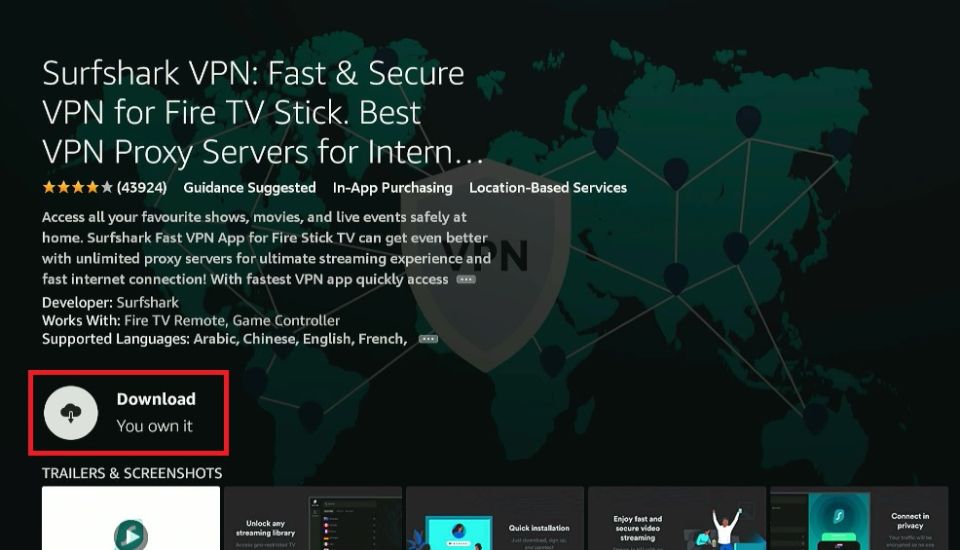 6. Click Open to launch the app.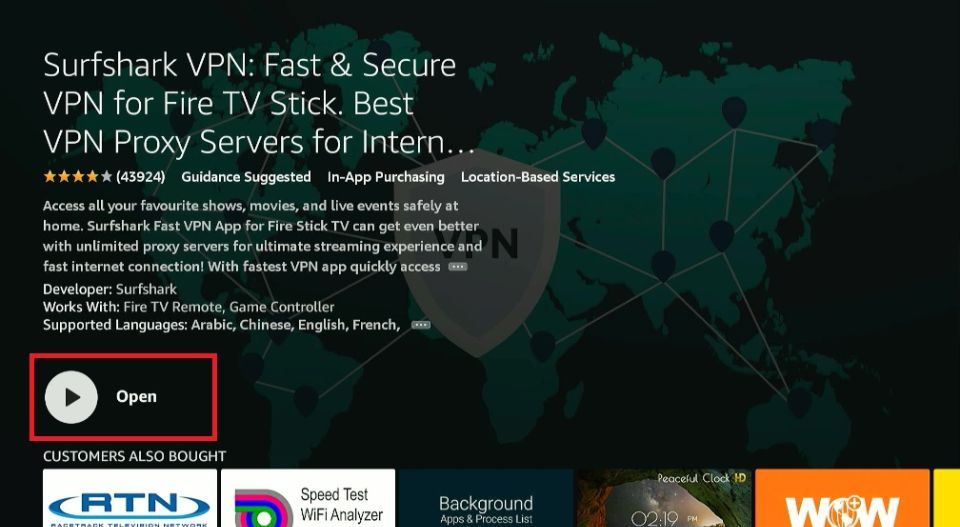 Method 2: Sideload Surfshark VPN on Fire TV Stick
Note: Use this method only if Method 1 doesn't work. Surfshark is available on the Amazon Store in most countries, including the USA.
If you can't download the Surfshark app directly from the Amazon App Store, you can sideload it from an external host site using Downloader. However, you must first prepare your Fire TV device to install apps from unknown sources.
At the same time, you need the Downloader, an official app on the app store that helps sideload apps on the FireStick.
For more assistance with preparing your Fire TV device for sideloading an app, please read our guide to sideloading apps on FireStick. Once your device is set up and you've downloaded the Downloader app, follow the steps below to install Surfshark on FireStick:
1. Navigate to Apps, the three squares with a plus icon on the FireStick home screen.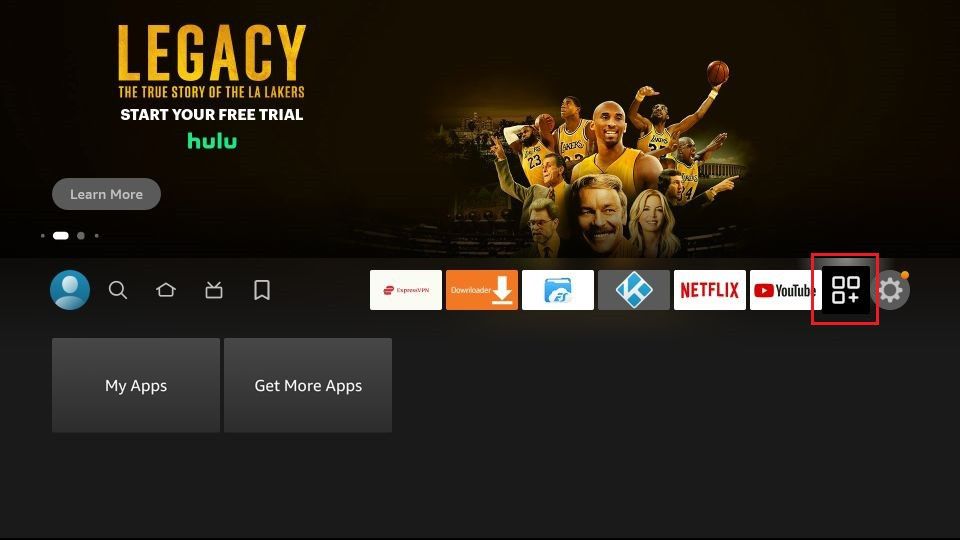 2. Scroll through the apps and select Downloader.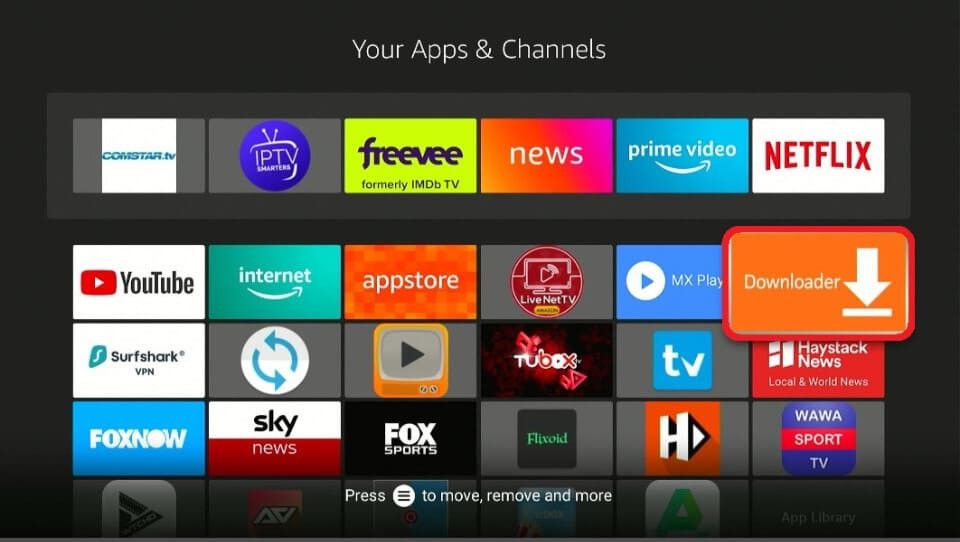 3. Click on the URL/Search Term box.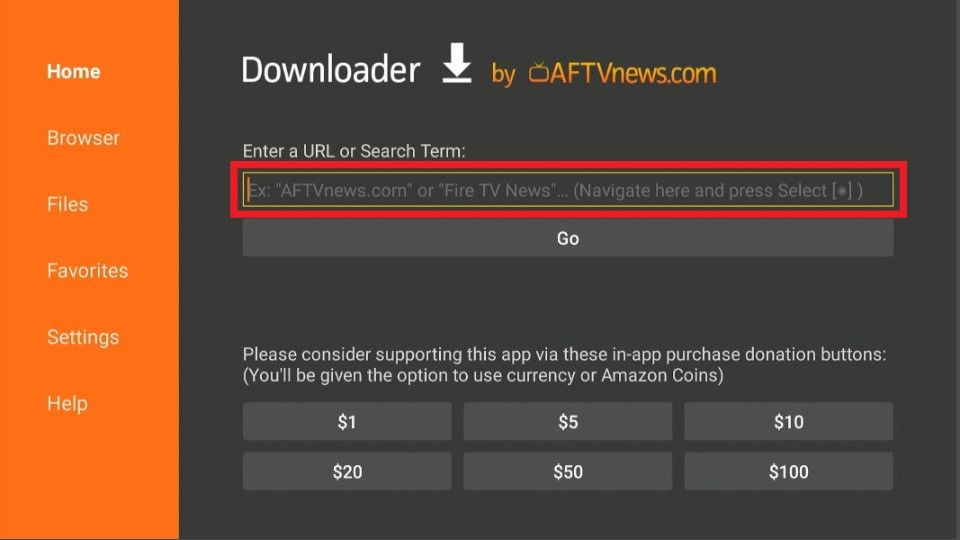 4. Enter the following URL: bit.ly/2WxmVEw and click Go. The file takes a few moments to download.
Disclaimer: The SurfShark APK is not hosted on our server. The URL above redirects you to an external website.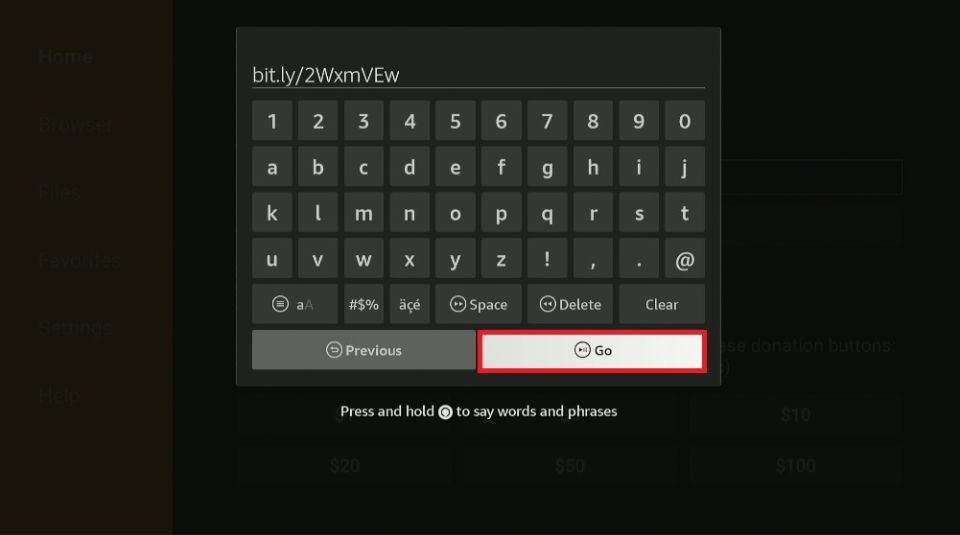 5. Click Install once the download is complete.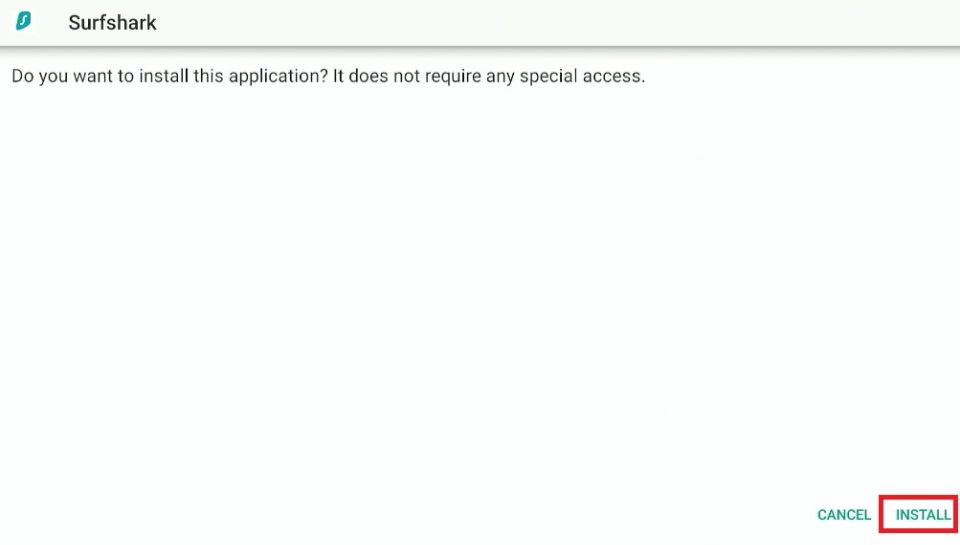 6. Select Done.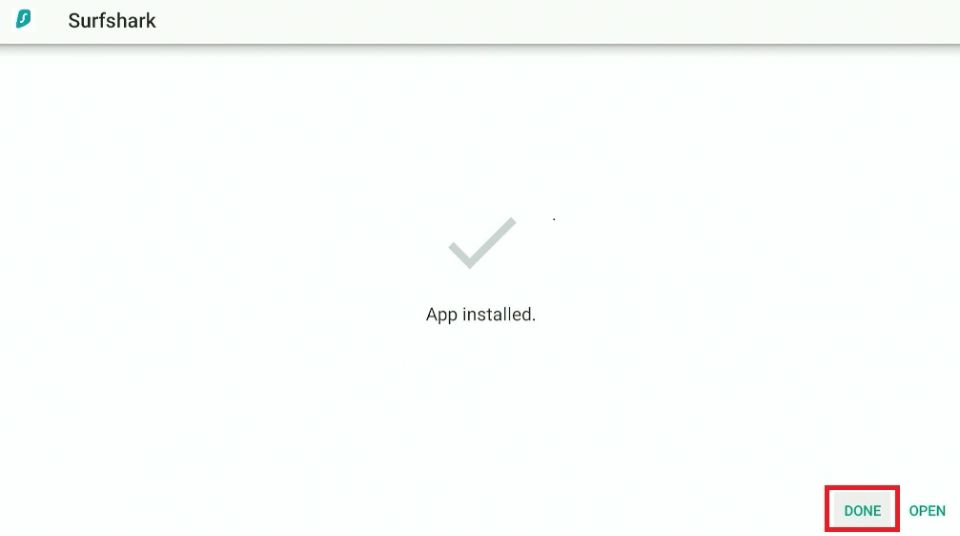 7. Click Delete to remove the APK file from your Fire TV device.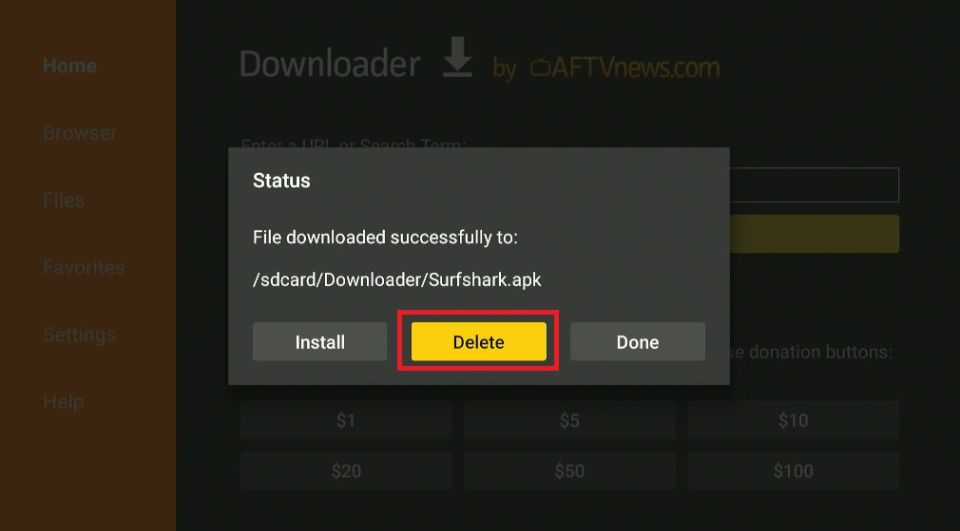 8. Click Delete again.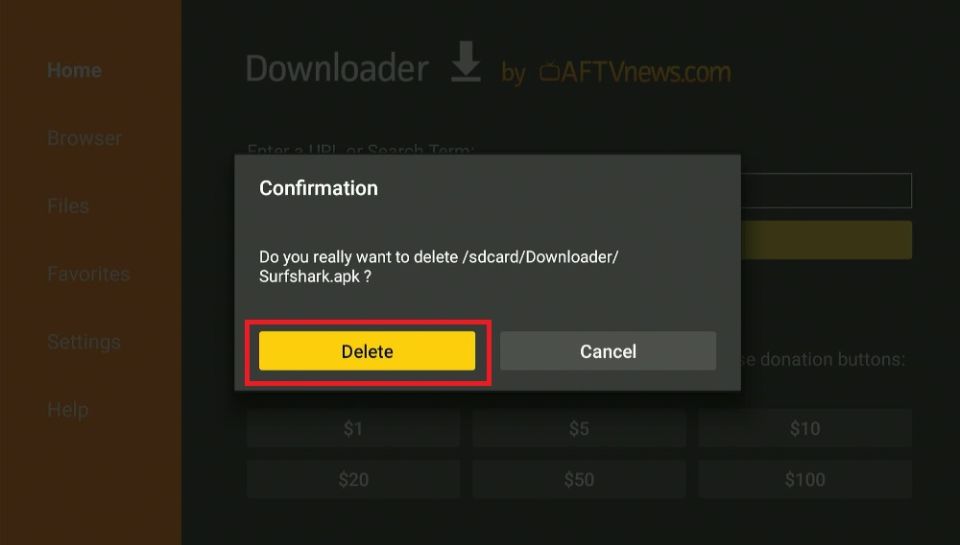 How to Use Surfshark on FireStick
Surfshark is an easy-to-use VPN service with a straightforward user interface. After launching the app, you see a prompt to log in to your profile or create an account. Select Log in.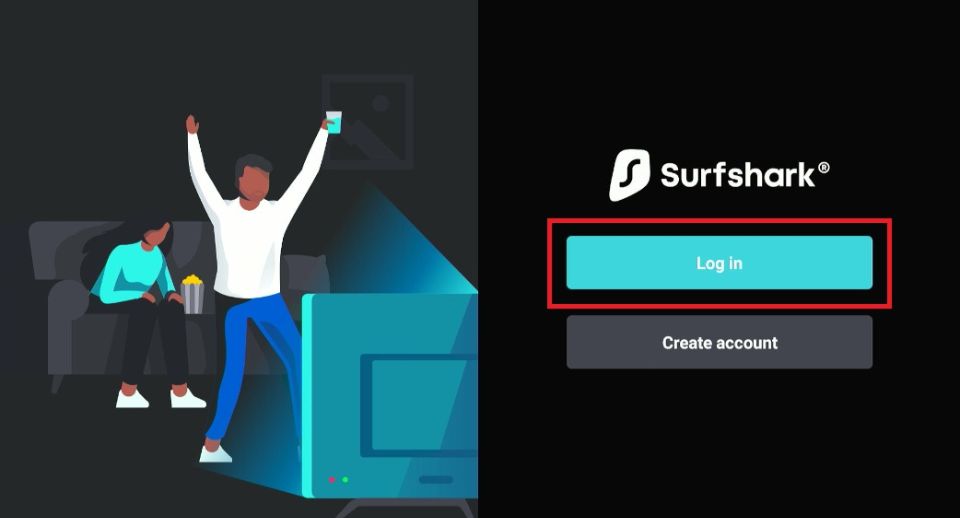 There are two ways to log in to your account – using a code generated through another connected device or using an email address and password.
The Login in with code option is suitable when logged in to your Surfshark account on another device, say your PC or smartphone.
On the other hand, the Login in with email option lets you log in directly on your FireStick with your account credentials.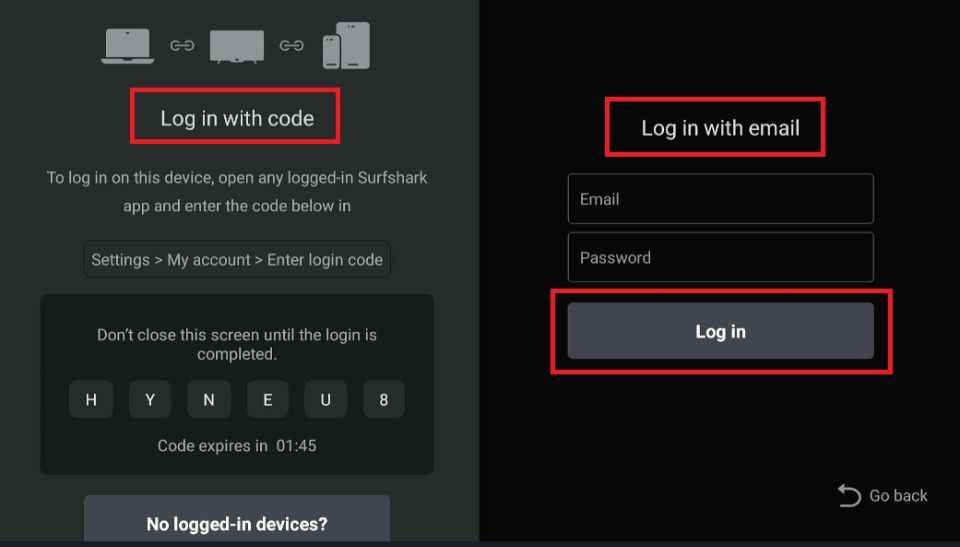 Connecting to a Server
Once logged in to the Surfshark VPN app, click Quick-connect in the bottom right corner.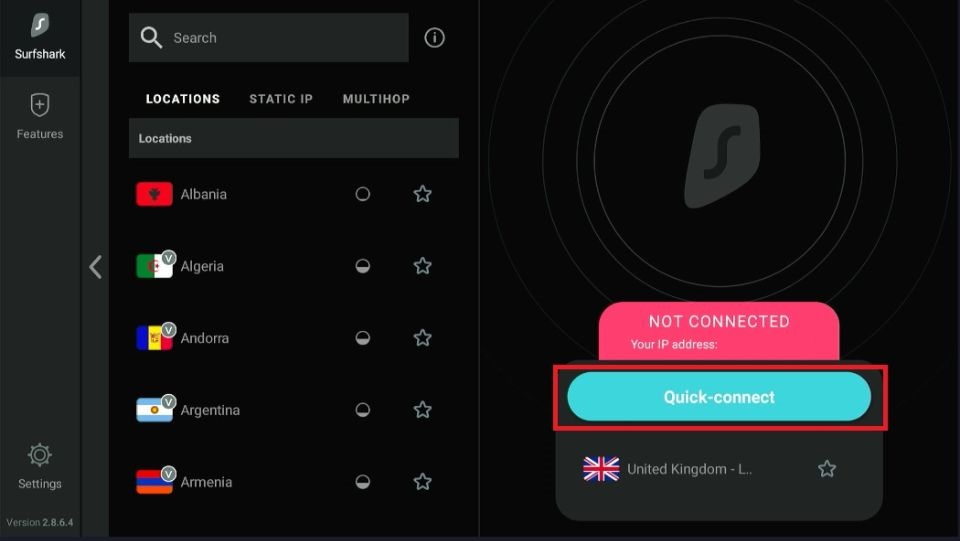 You'll be connected to the Fastest Location or Nearest Country server.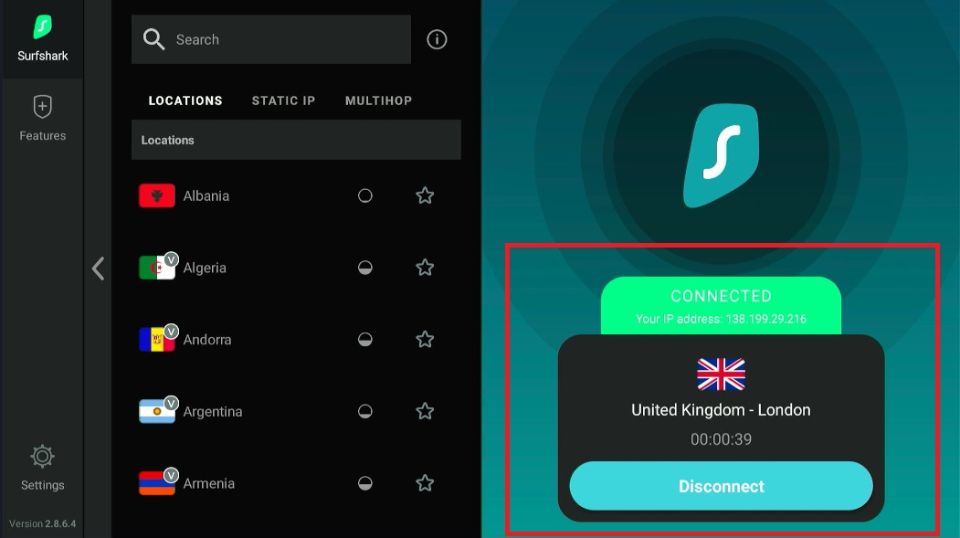 Connecting to a Specific Country on Amazon Fire TV Stick
If you would instead choose a server in a specific country, you can search for it by entering the keyword in the search bar at the top or scrolling through the different options under Locations.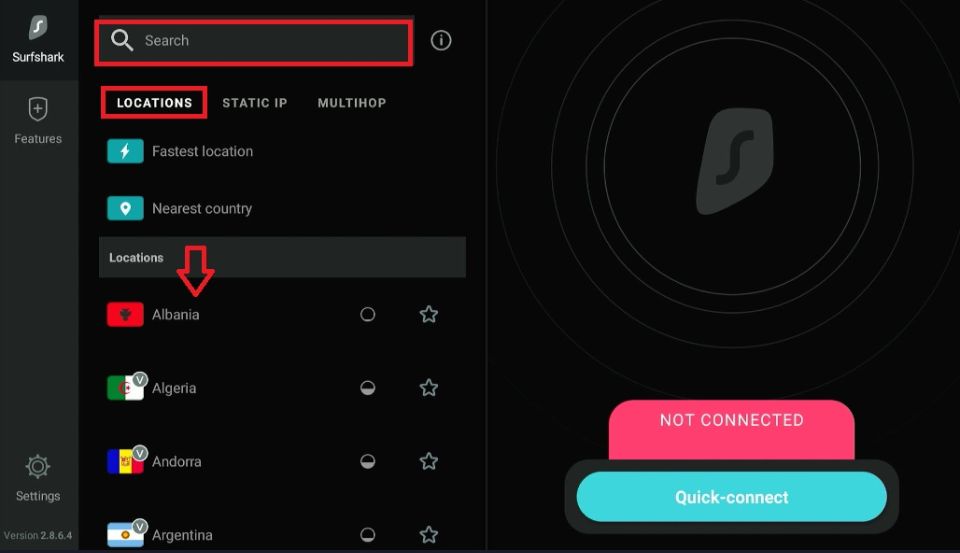 For instance, if you want to connect to a server in the UK, type UK in the search bar, then click Next.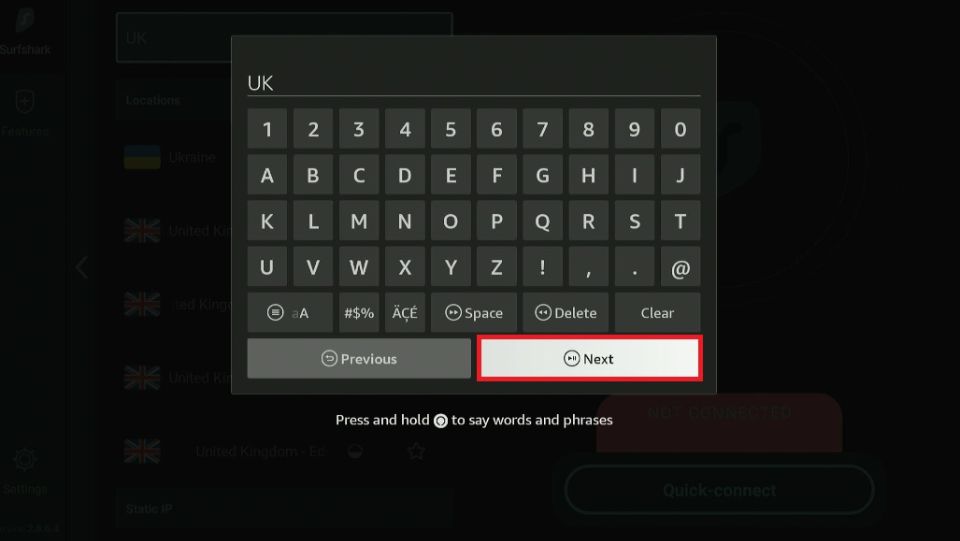 You'll see a list of all UK servers.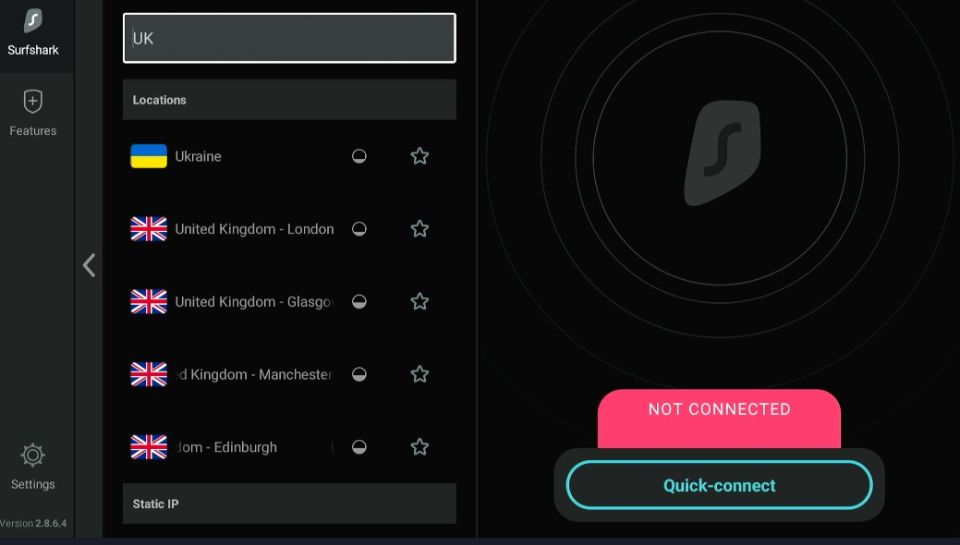 Once you have selected your specific location, the app will connect automatically.
At the same time, you can add several locations to your Favorites. Creating a favorites list saves you time because you don't have to search through the 3200 servers the next time you want to connect to a specific location.
To add a location to the Favorites, press the star icon on the right of the location.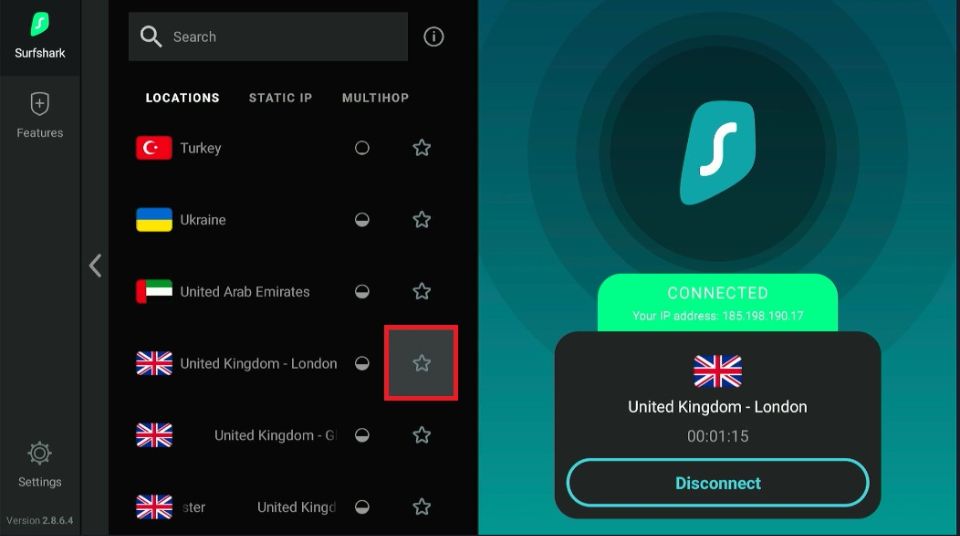 Configuring Surfshark VPN Settings on FireStick
To set up the Surfshark VPN app and customize the features, click Features on the left.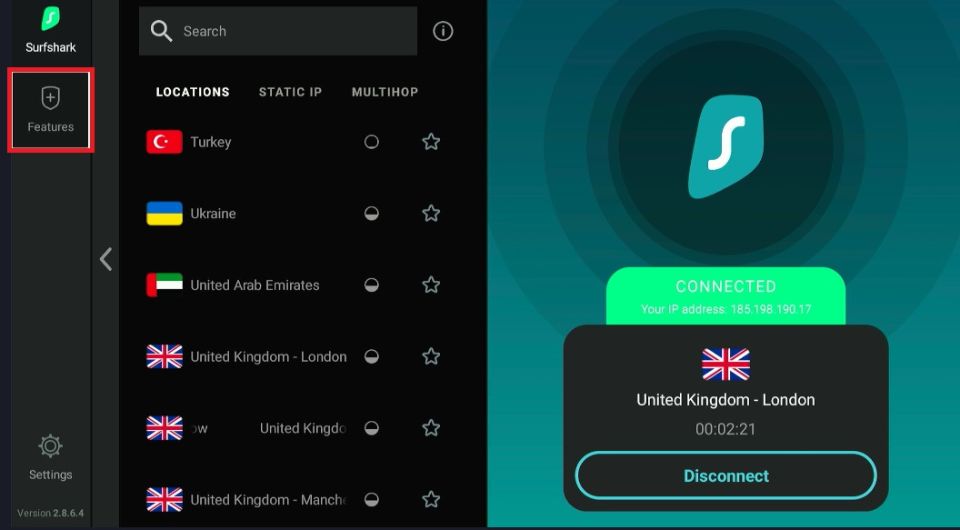 At the top of the Features window, you'll see the CleanWeb. Under CleanWeb, you'll see Bypass VPN and Route via VPN.
Turn on the respective toggles to enable these features, depending on your preference.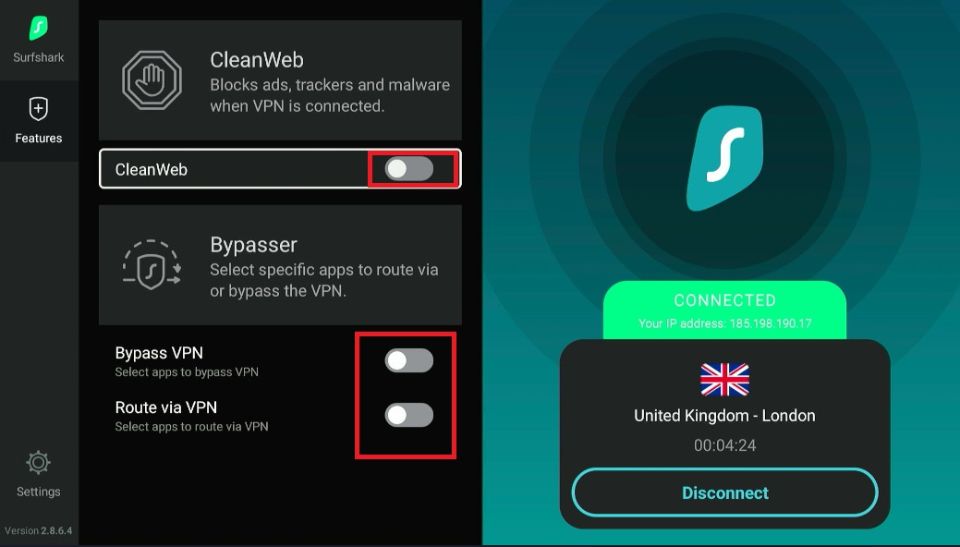 Next, customize the app settings to suit your browsing needs. Press Settings on the bottom left of the Surfshark VPN app home screen.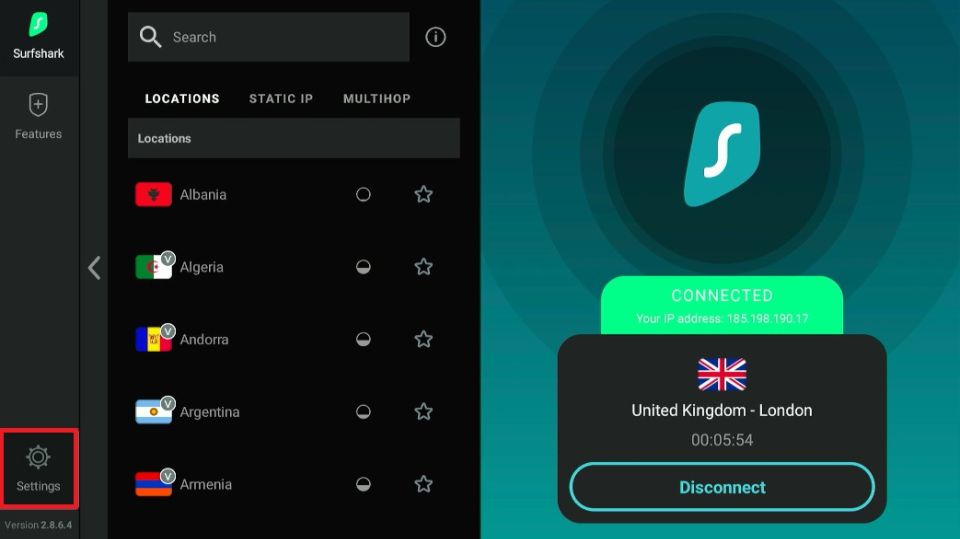 You'll see VPN settings, App settings, and My Account in the Settings window.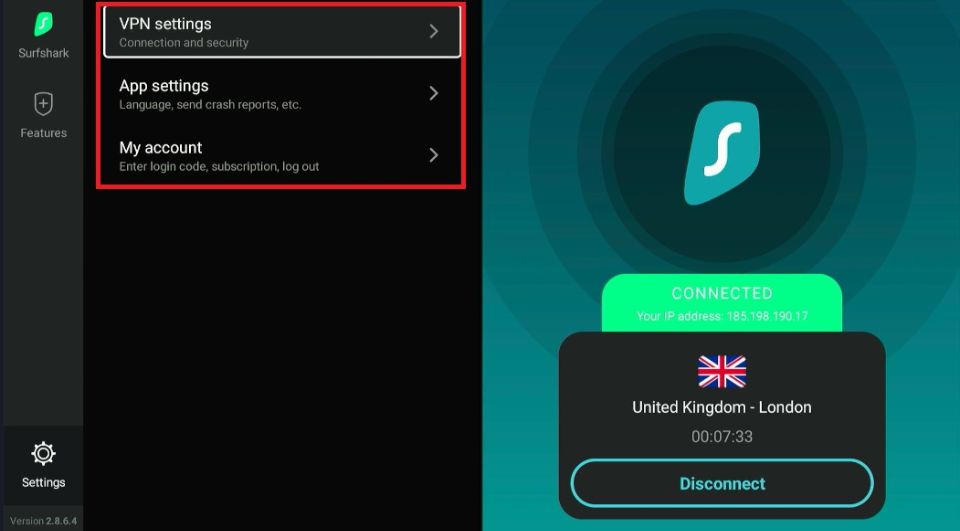 Under VPN settings, there are options such as Auto-connect and Kill switch. Turn on the respective toggles to enable these features, depending on your preference.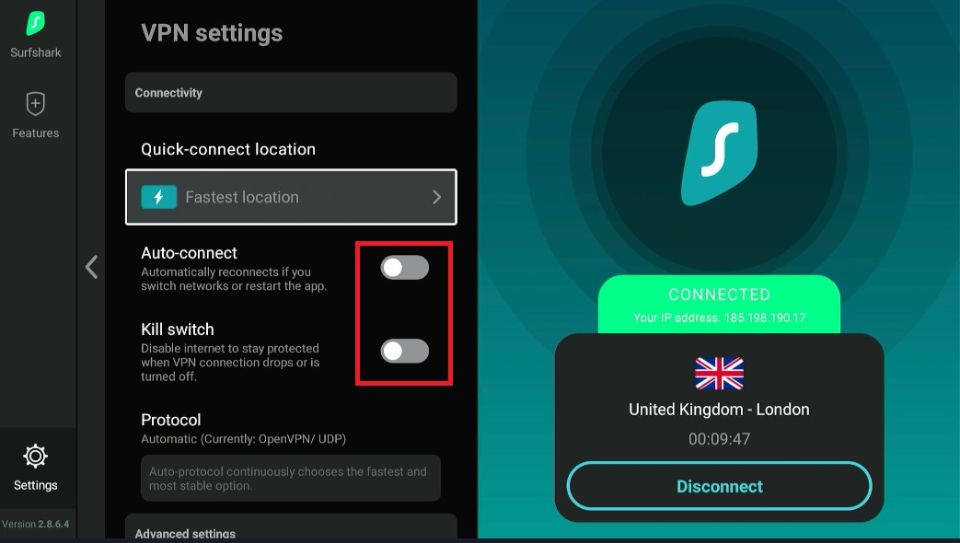 Under App settings, you'll see options such as Analytics and Send crash report.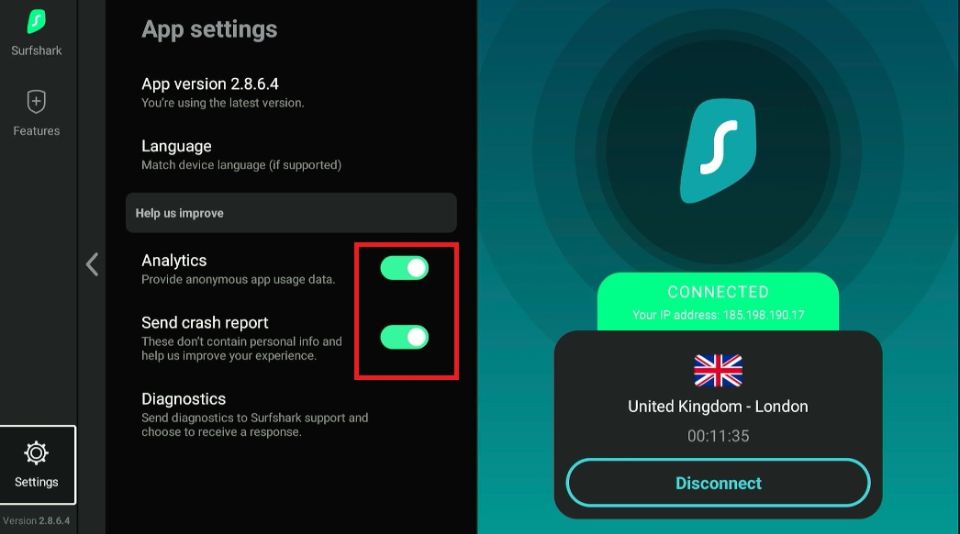 Under My account, you'll see Enter login code, your email, and when your plan expires.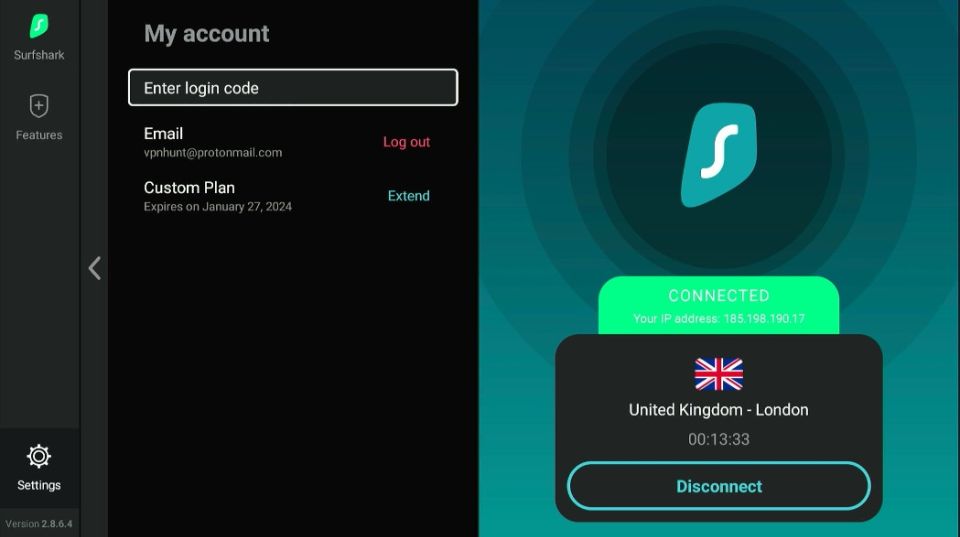 How Does Surfshark Compare to ExpressVPN for FireStick?
Surfshark VPN and ExpressVPN are high-quality VPN services, and you can't go wrong with either. But how do the two compare?
Speed
Both Surfshark and ExpressVPN have great upload and download speeds, courtesy of using the best protocols WireGuard and Lightway, respectively. However, ExpressVPN is clearly the fastest VPN in the market.
Security & Privacy
When it comes to security, both VPNs are equally secure because they use OpenVPN and IKEv2 protocols and have a kill switch feature. Surfshark and ExpressVPN are under British Virgin Islands' no-log policy laws and guarantee user content privacy.
Reach
Although both VPN services offer a global reach, Surfshark VPN takes the crown in this category. It has over 3200 servers across 100 locations worldwide, compared to Express VPN's 3000 servers in 94 countries. However, most users, including myself, do not require this many servers. The difference between the two is marginal.
Simultaneous Connections
SurfShark offers unlimited connections. You can simultaneously connect to up to 5 devices with ExpressVPN. However, for most users, 5 devices are more than enough. Furthermore, ExpressVPN is more stable, and there are fewer connection drops.
Bypass Geo-Restrictions
One essential feature that sets apart a good VPN service is the ability to bypass geo-restrictions by streaming sites and apps. Surfshark and ExpressVPN can both bypass geo-restrictions. Below are the various apps and sites that the two VPN services can bypass:
Amazon Prime Video
FAQ's
Does Surfshark VPN work with Amazon Fire Stick?
Yes, Surfshark VPN works perfectly with Amazon FireStick. You can install the official app on your Fire TV Stick directly from the Amazon App Store.
What to do if Surfshark is not working on Fire Stick?
Try the following fixes if your Surfshark VPN is not working:
Clear app cache
Connect to a different server
Change to a different protocol
Check and fix your internet connection
Uninstall and reinstall the app
Can I use the free version of Surfshark with Fire Stick?
No, Surfshark VPN does not have a free version that works with FireStick. For this reason, you need to choose and subscribe to either the monthly, yearly, or two-year plans.
Wrapping Up
Surfshark VPN is an excellent VPN service for FireStick. It has incredible speeds, is secure, lets you bypass geo-blocking, and offers servers across the globe. It also has flexible subscription plans, including monthly, yearly, and two-year plans.
We hope you've learned how to install Surfshark on FireStick for safe and secure streaming.
Related: