In this guide, I will demonstrate and focus on how to install Risque Kodi Addon, along with detailed step-by-step procedures with screenshots. I have also tried to cover a brief overview of Risque Kodi Addon, its safety, its legality, and how to ensure secured, unending entertainment. The steps covered in this guide apply to all Kodi-compatible devices such as Windows, Android, Firestick, Linux, Mac, Nvidia Shield, and other Kodi-compatible devices.
Update: Risque addon is currently not working. Please try one of the other addons from our list of Best Addons for Kodi.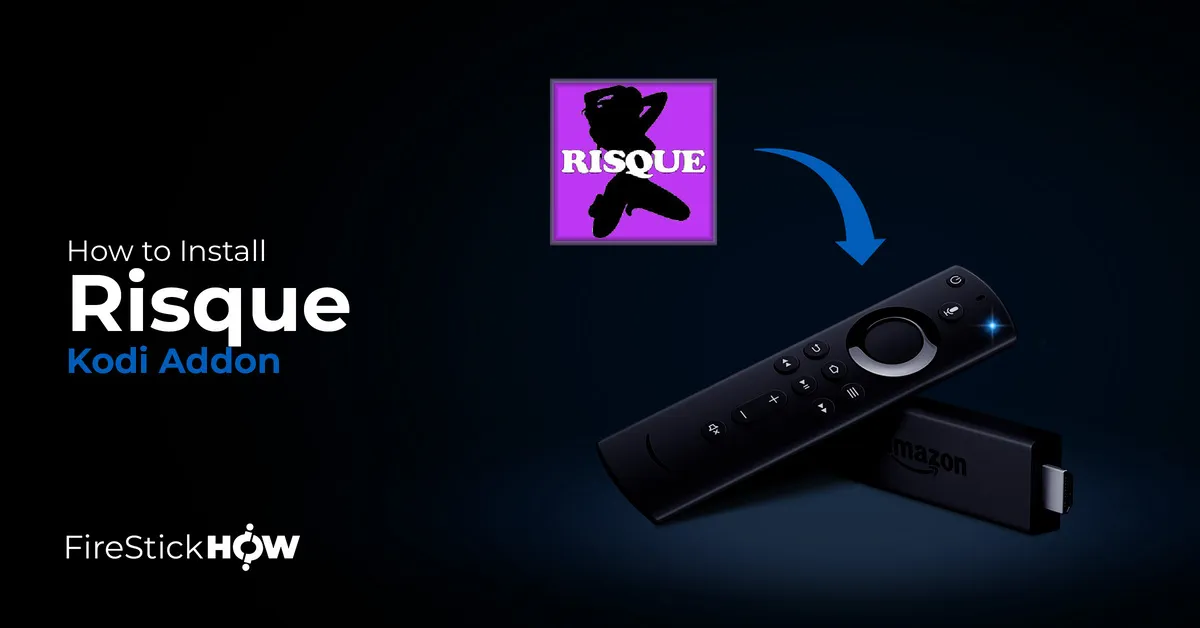 What is Risque Kodi Addon?
Risque is one of the popular adult addons for Kodi. It offers a plethora of exciting content. It has various sections and categories of sexy movies, shows, and documentaries that you can choose from.
This addon comes from Butter Finger Repository, which is a third-party repository.
Attention KODI Users: Read before you continue
Government and ISPs endlessly monitor your online activities using your IP address 3.17.249.235 (exposed to everyone). Kodi is an excellent platform for streaming movies, TV shows, and sports, but streaming copyrighted content can get you into legal trouble. 
You should use a reliable Kodi VPN and protect your streaming activities and privacy. A VPN will hide your IP address and bypass government surveillance and geo-restrictions.
I trust and use ExpressVPN, the fastest and most secure Kodi VPN. It's easy to install on any Kodi device, including Amazon FireStick, PCs, and Smartphones. In addition, it offers a 30-day money-back guarantee, and 3 free months with the annual plan.
Read: How to Install & Use the best VPN for Kodi.
Is Risque Kodi Addon Safe?
Unfortunately, we are not equipped with accurate resources to check the safety of using this addon. However, we tested the Risque Kodi Addon repository link on VirusTotal and found nothing malicious with the source link.
You can take this test yourself before adding the Risque addon to your Kodi. Simply do this by visiting any security check website like VirusTotal.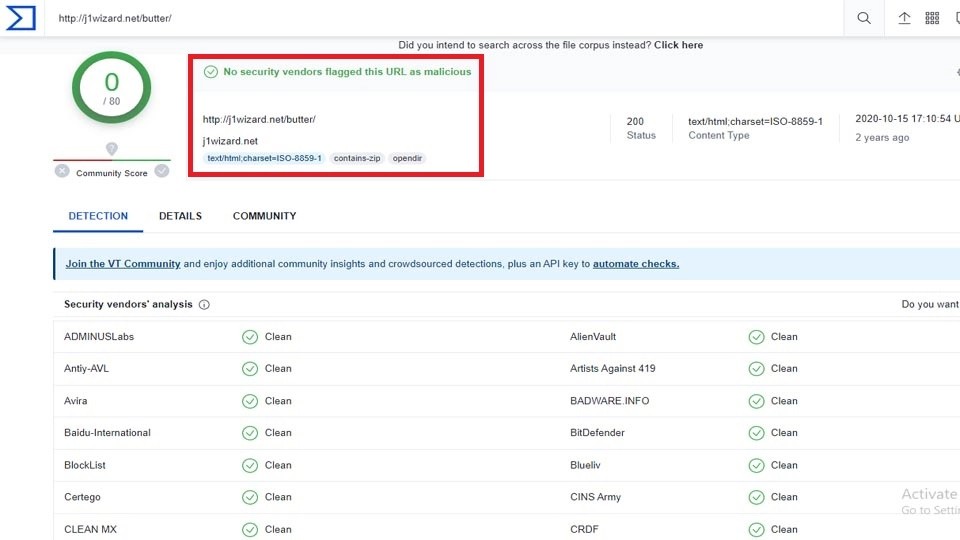 Is Risque Kodi Addon Legal?
Playing content from any addon is never illegal. However, the problem lies in the nature of the content you are streaming. Unfortunately, we again don't have a definite answer for the legality of Risque Kodi Addon since it's a third-party addon, and only the makers know its legal aspects.
Here, we can suggest how to safeguard yourself from any legal tangle, and that is by using a good VPN service. I personally use ExpressVPN.
ExpressVPN ensures your anonymity, safety, and privacy and skips you off any legal troubles. ExpressVPN will mask your online streaming and will keep you safe and secure.
Steps to Install Risque Kodi Addon
Here are the simple steps, one by one, along with corresponding screenshots, to install Risque Kodi Addon on your device. Don't worry about the length of this guide, as the entire installation process will not take more than five minutes.
1. Open Kodi on your device and press on System Settings Gear Icon, as shown in the below-mentioned screenshot.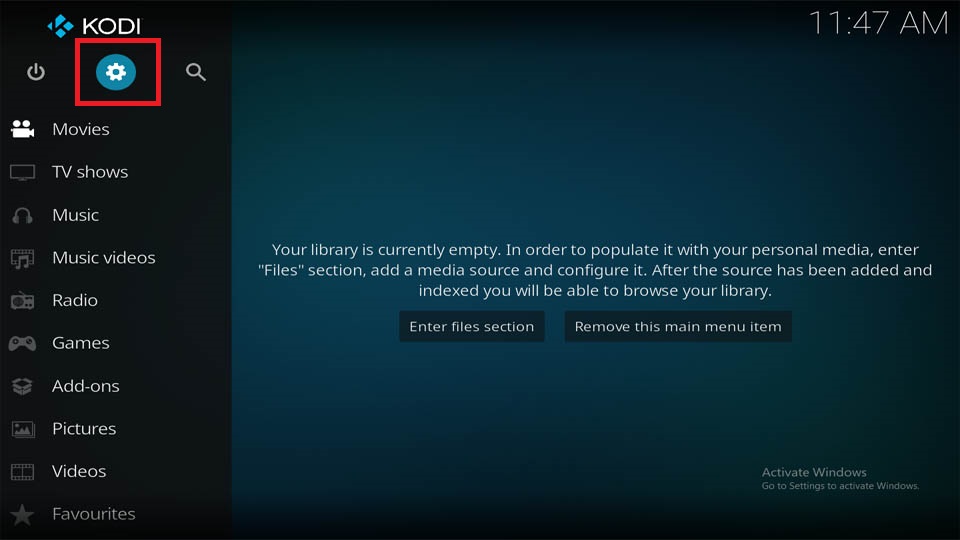 2. Press the System icon at the bottom right corner of the screen.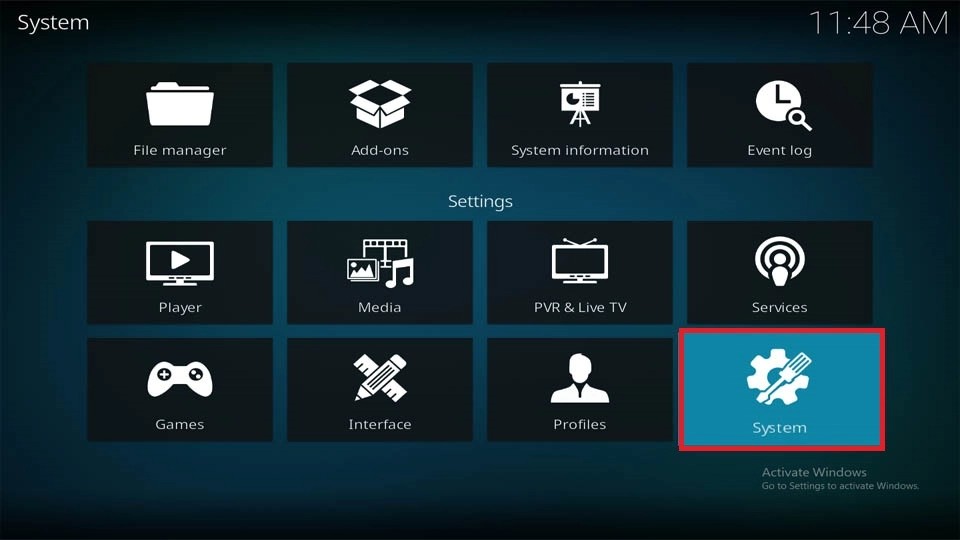 3. On the left side panel, locate Add-ons and then go to Unknown Sources on the main screen. If the Unknown sources check box shows OFF, please switch it ON. If you haven't installed any addon on your Kodi, it may be switched off by default.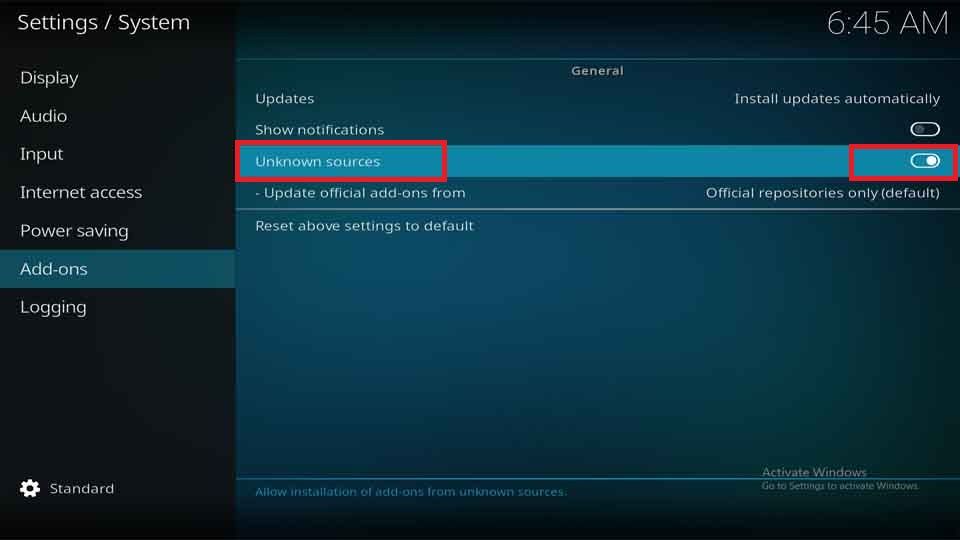 4. A Warning prompt box will appear on the screen. It simply says you are giving access to personal data stored on your device. Do not worry. It's safe. Click on YES.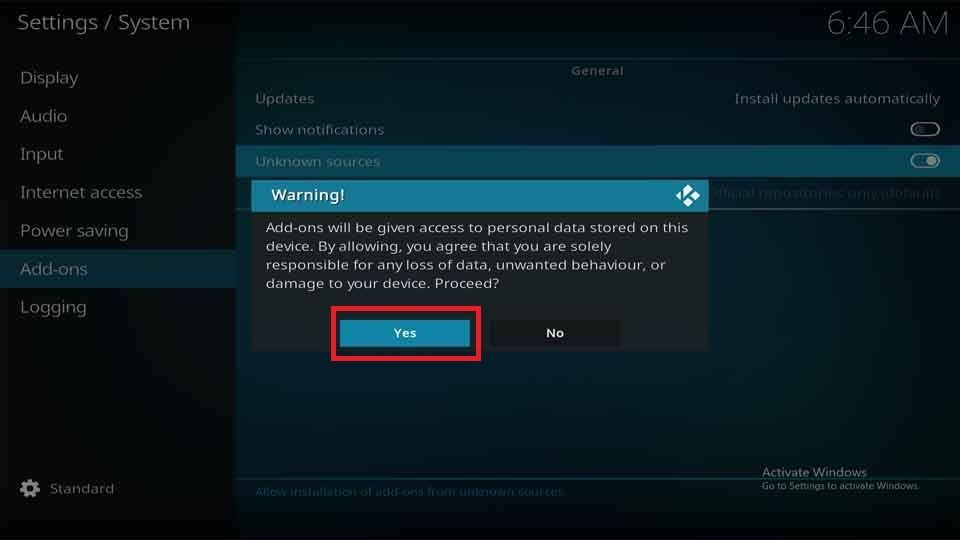 5. Go back to Home Screen using backspace on your keypad and press on System Settings Gear Icon.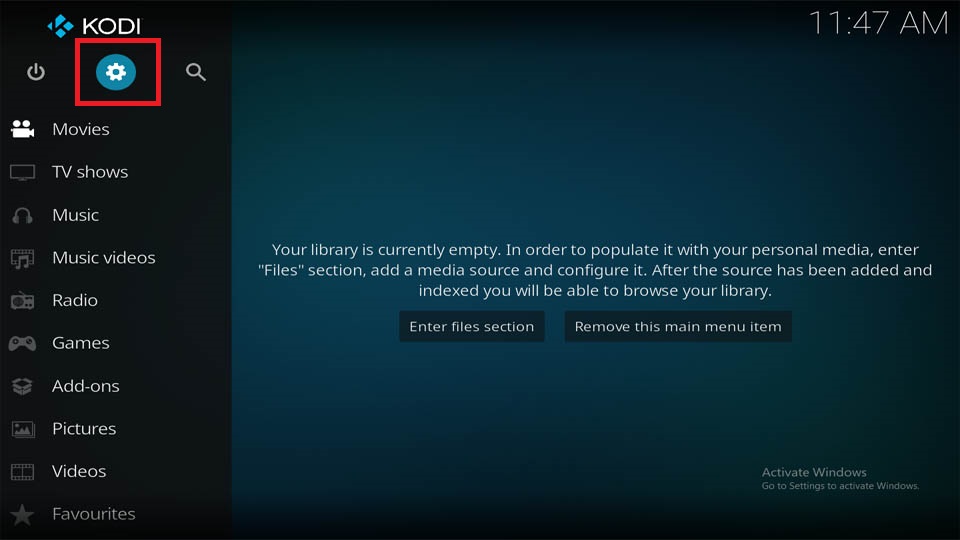 6. Click on File Manager on the top left of the screen.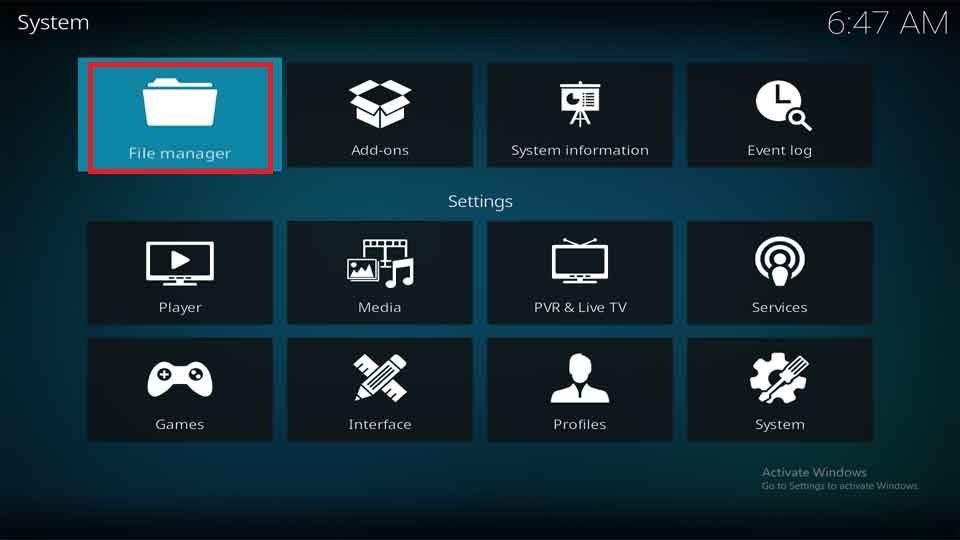 7. Press Add Source. Again, if you are using Kodi on your PC, you may have to make double-click here.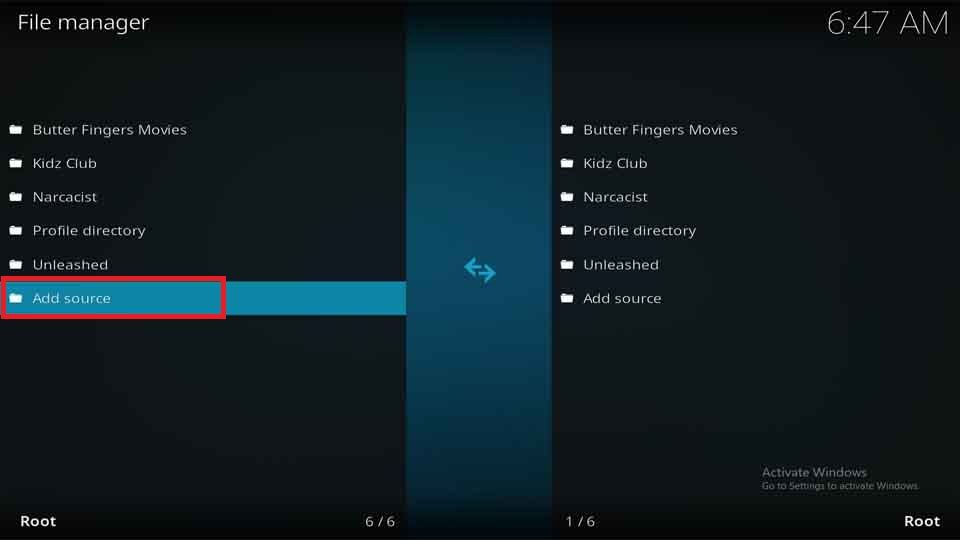 8. Press on <None> as shown in the highlighted box in the following screenshot.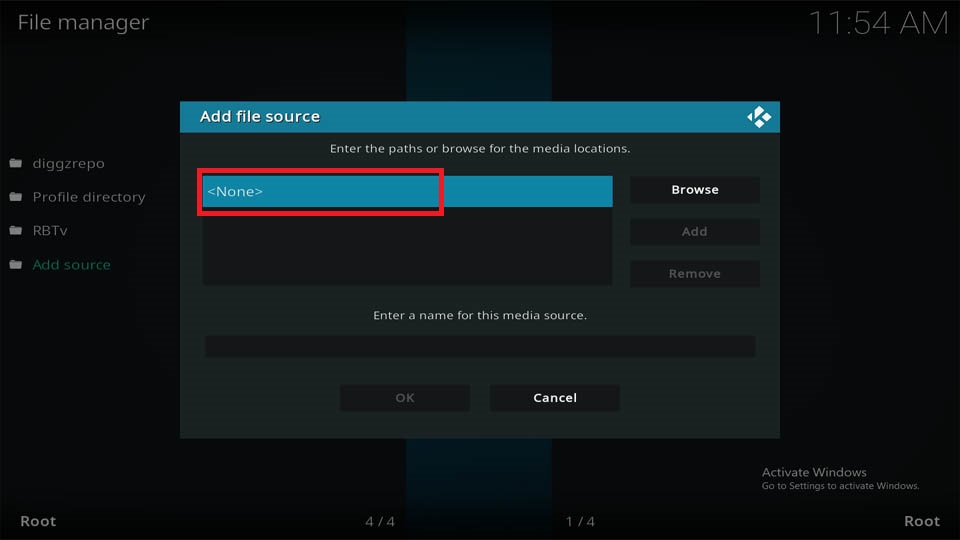 9. In the new screen that appears, type in the repository link http://j1wizard.net/butter/ and press on OK, as shown below.
Disclaimer: The URL above you are looking at points to a third-party repository source. FireStickHow.com is not affiliated with the owners of the content downloaded via this URL.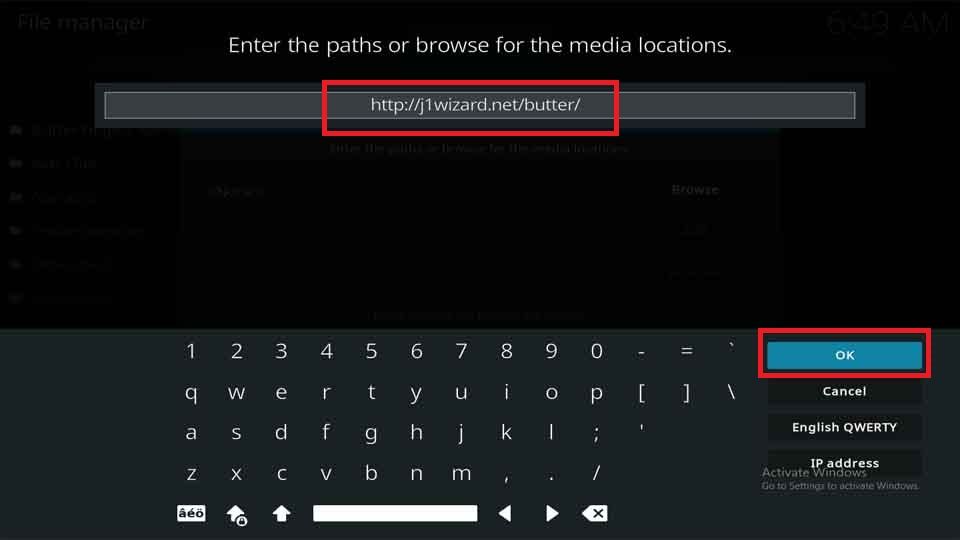 10. A default name will appear for the source file. You may or may not change the file source name. However, I recommend changing it to a name you may recall later.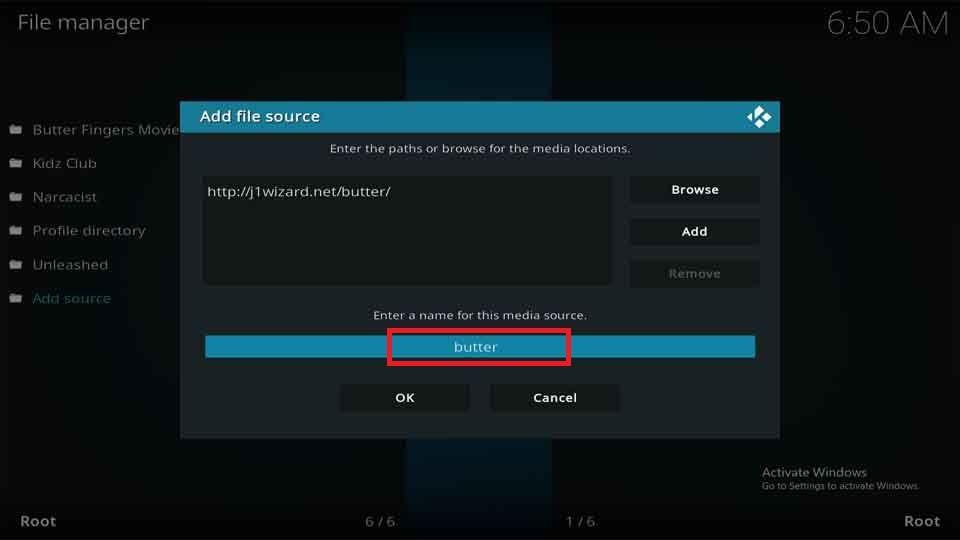 11. I have named the source Risque. You can choose any name. Press OK after naming.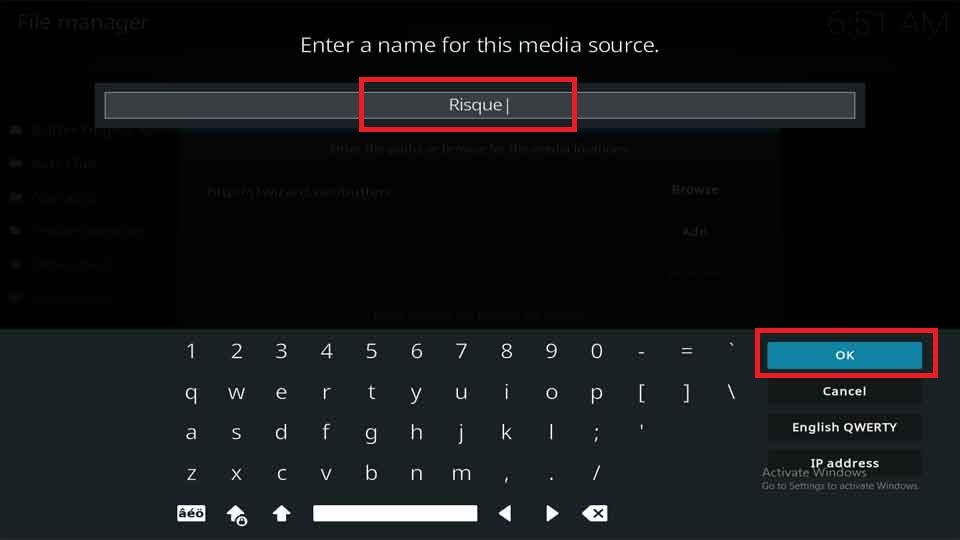 12. Press OK.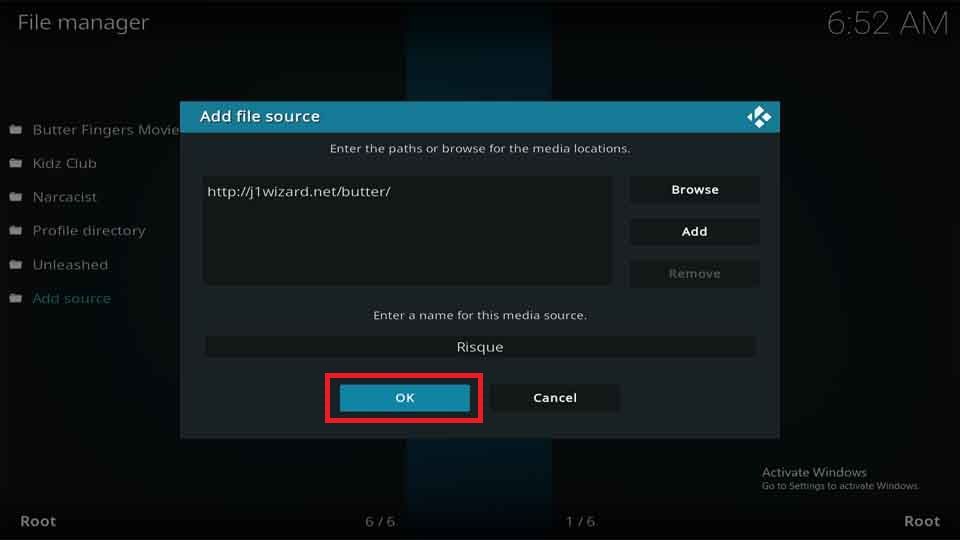 13. You will be redirected to a new screen. You will see the Risque file on this screen. Do nothing, and press backspace on your screen.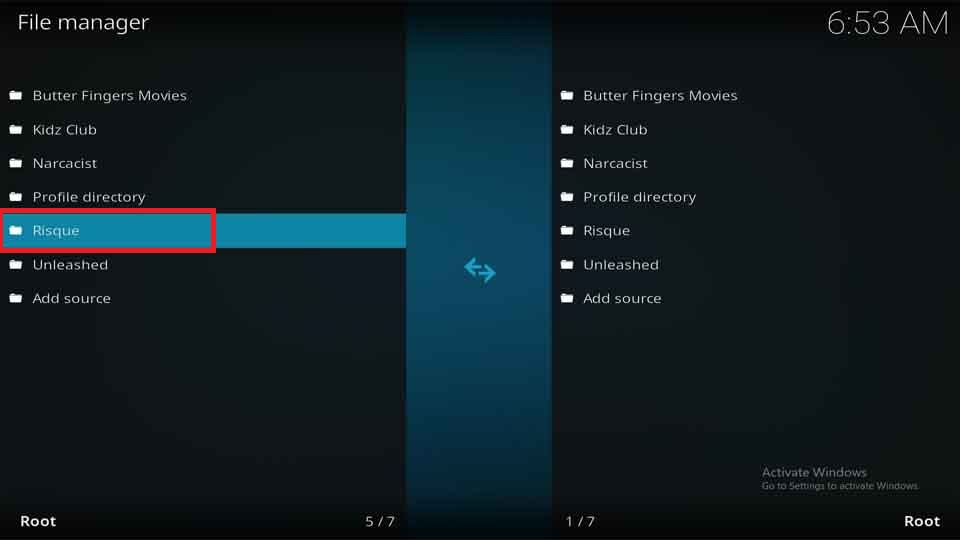 14. Press on Add-ons.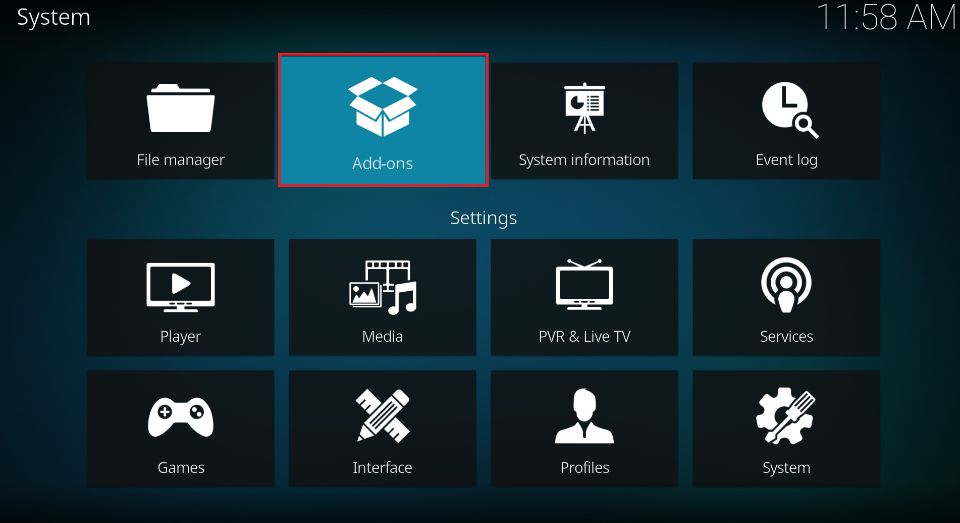 15. Press Install from zip file.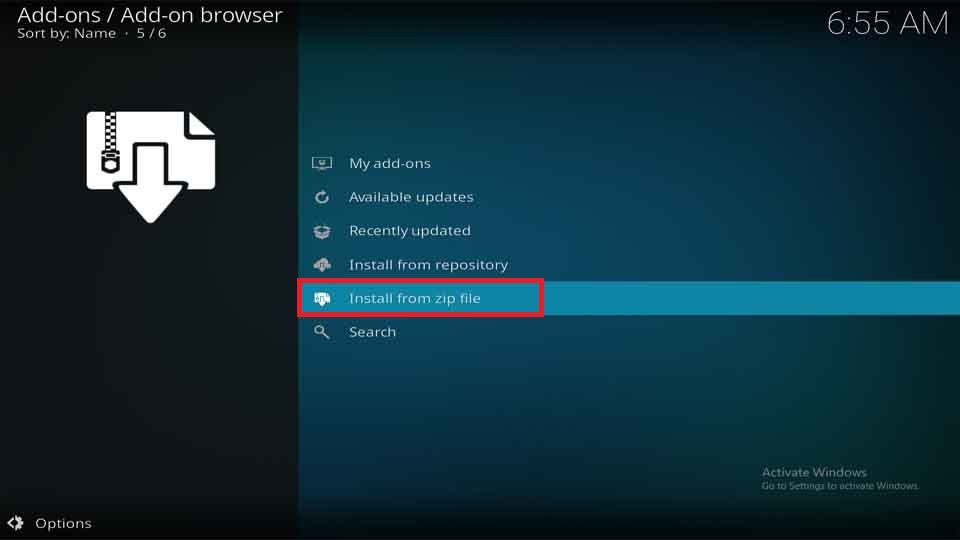 16. Press on the source link name you gave to the link. In my case, I named it Risque. Press on it.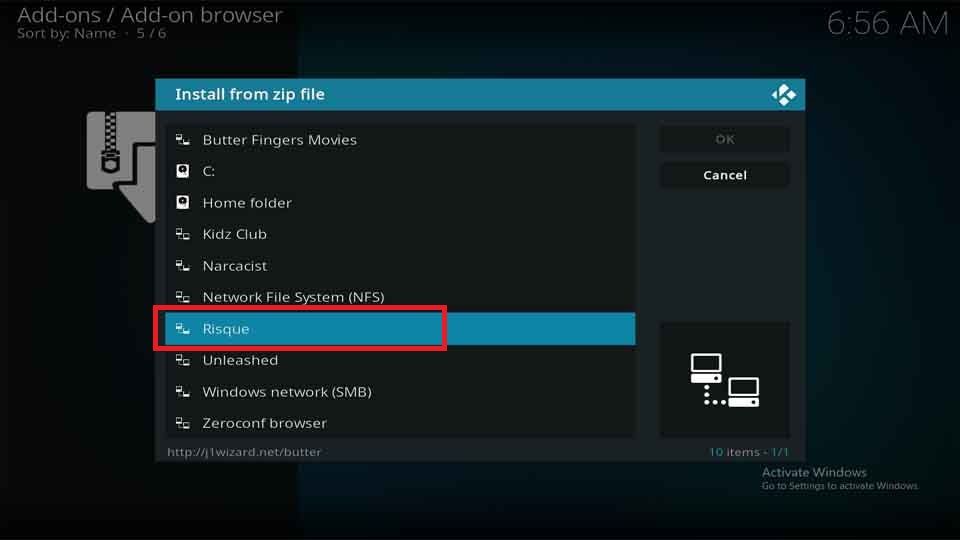 17. Press on the zip file link, as shown below.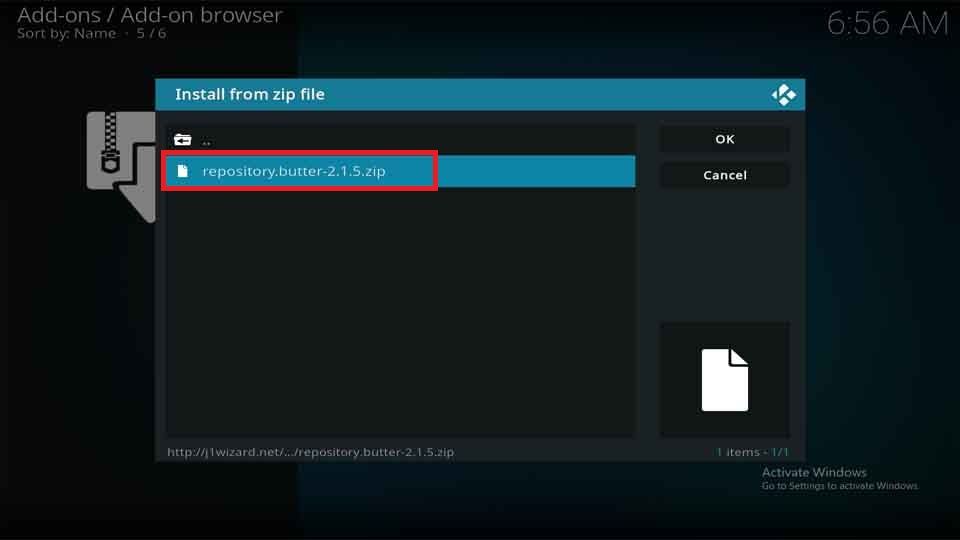 18. Wait for 2-3 seconds, and you will notice a prompt like the one in the screenshot below. Once seen, move back to the Home Screen.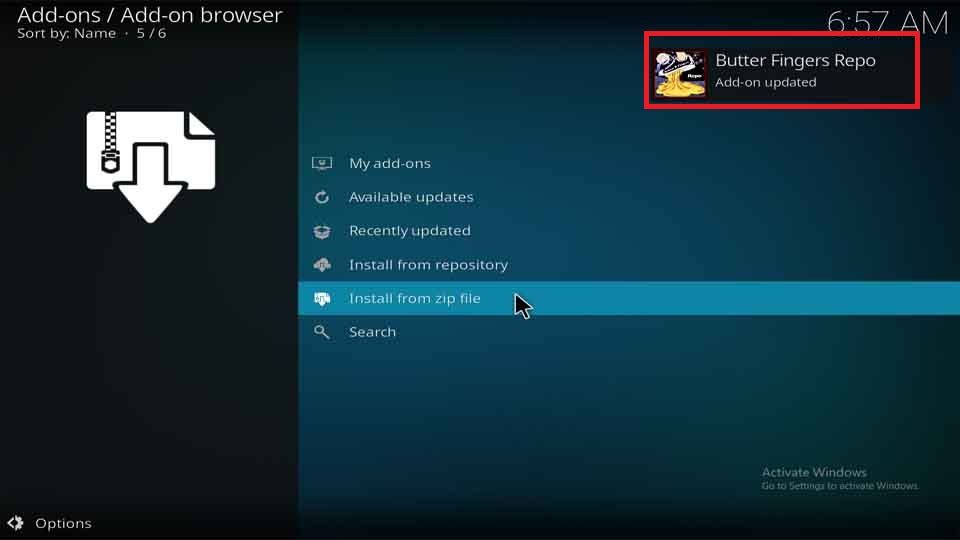 19. Press on the System Settings Gear Icon.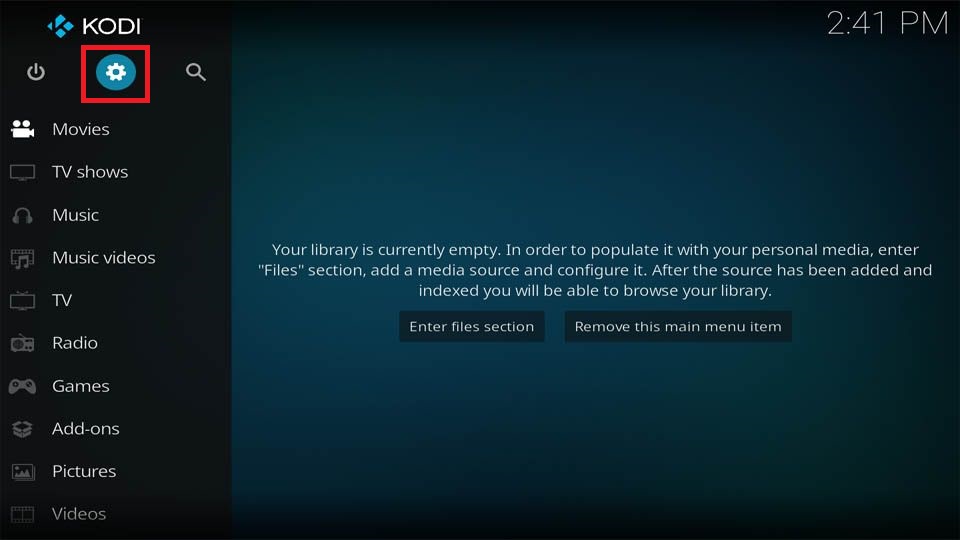 20. Press on Add-ons.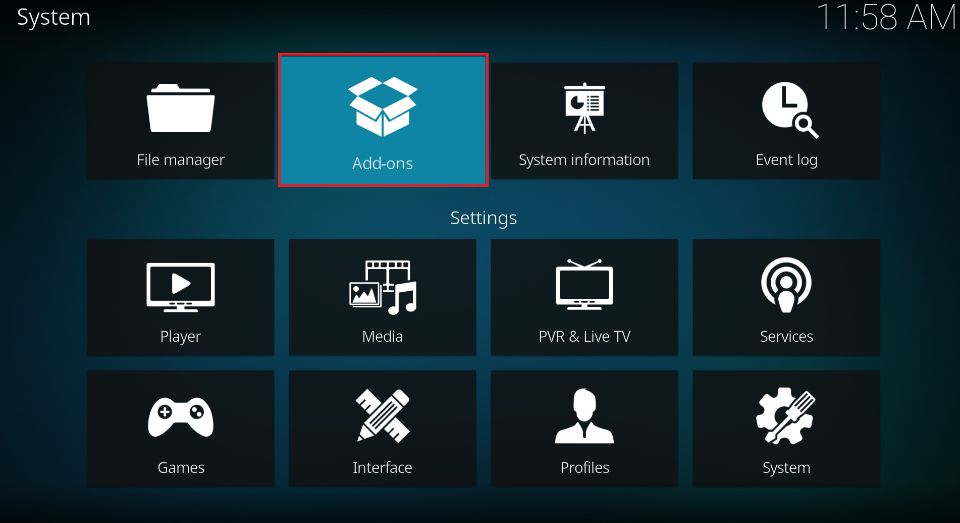 21. Press Install from Repository.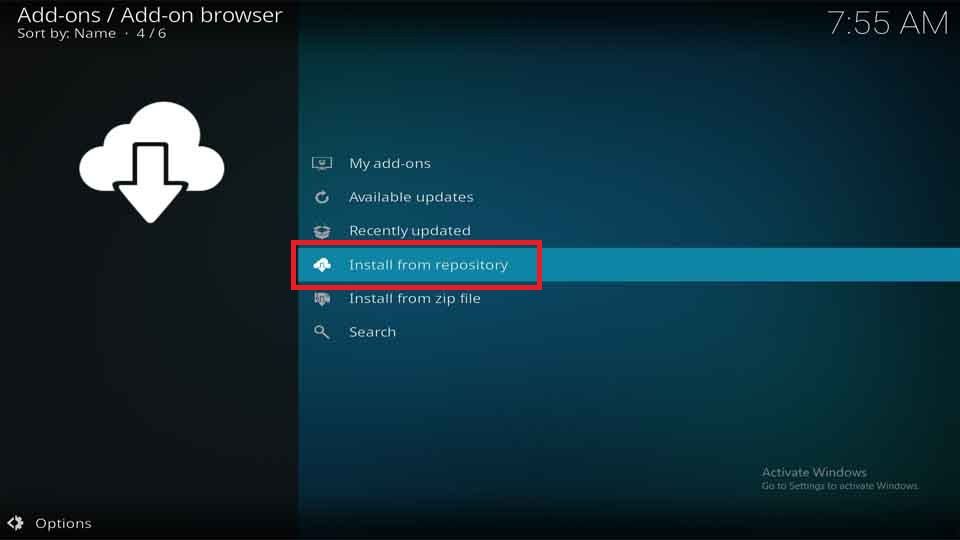 22. Locate Butter Fingers Repo on the main screen and press on it.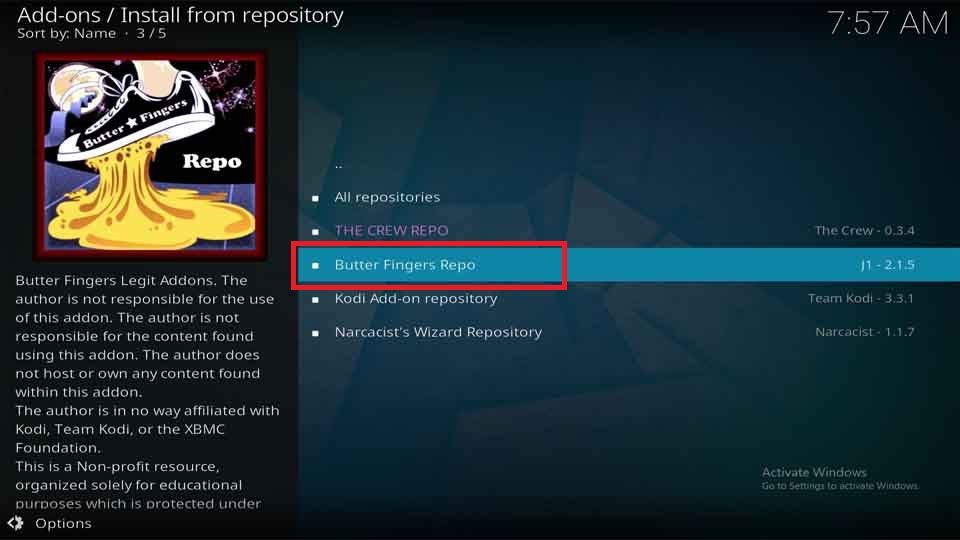 23. Press the last option on the main screen, Video add-ons.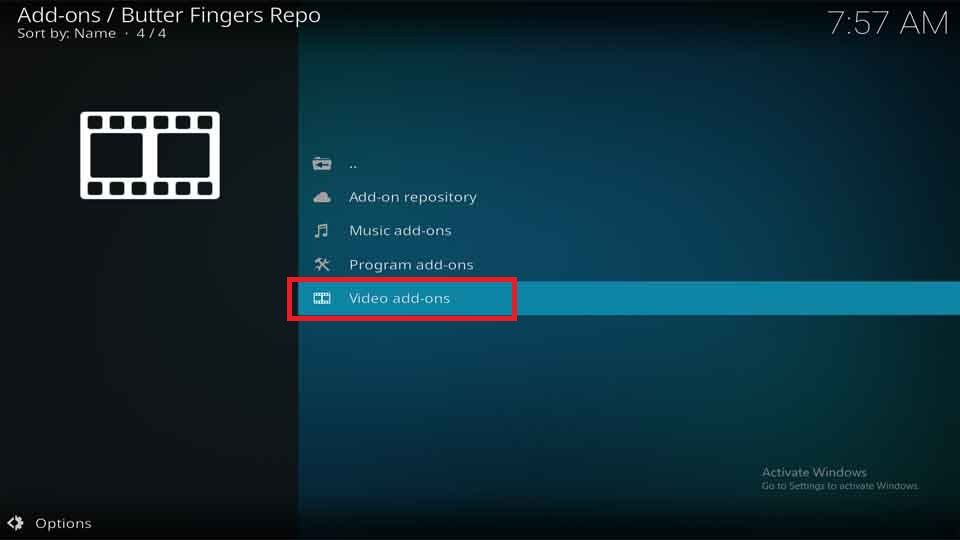 24. Find Risque from the list of add-ons, and press on it.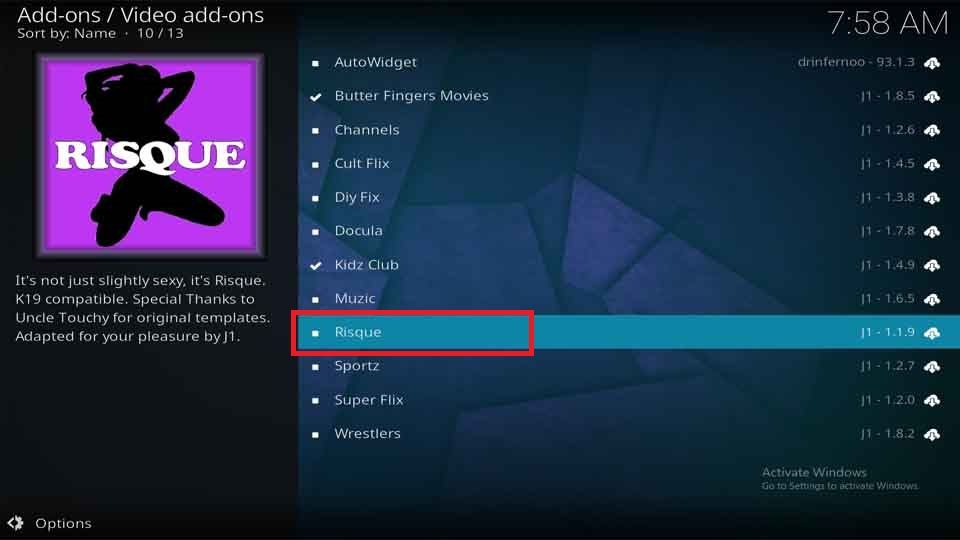 25. On the bottom right corner, press Install, as shown in the screenshot below.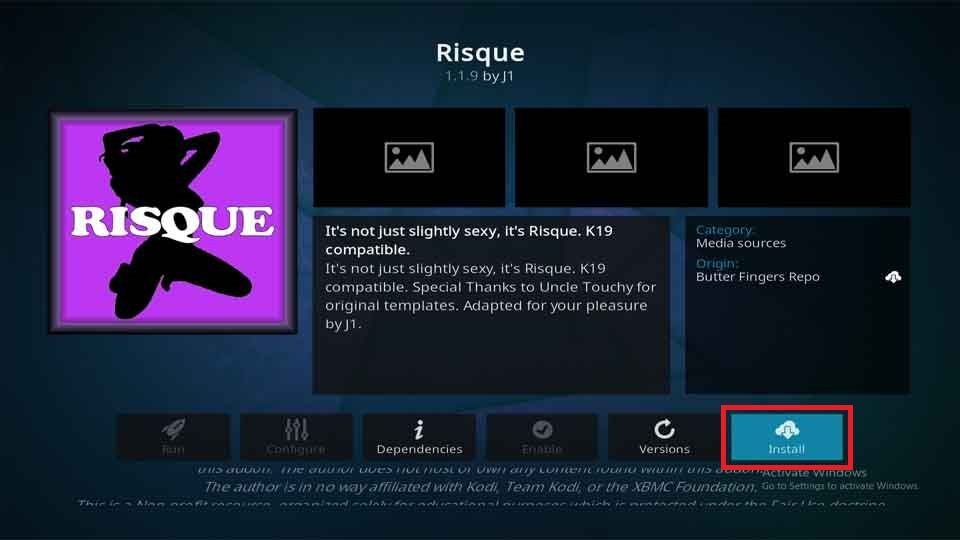 26. This was all about the installation of Risque Kodi Addon. Within 2-3 seconds, you will see an installation success prompt in the top right-hand corner. It will say Risque Add-on installed. Also, a Tick Mark before the addon name signifies that the installation is complete on your Kodi. Refer to the screenshot below.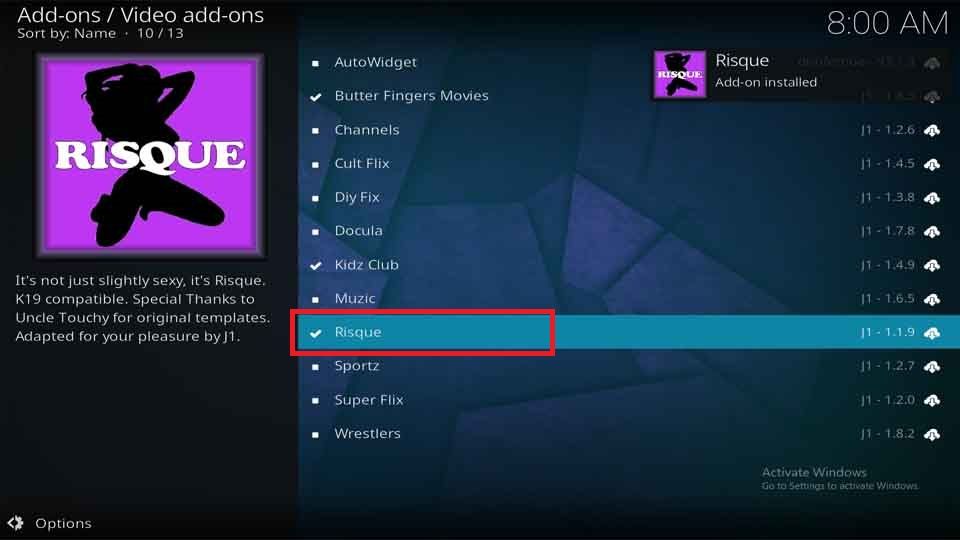 This is how you install the Risque addon on Kodi.
Wait! It looks like you are all set to start watching your favorite content on Kodi. But have you protected your online identity yet? You are under constant surveillance by the Government and ISP. They use your IP address 3.17.249.235 to track you. Streaming free or copyrighted videos may get you into legal trouble.
Thankfully, you can use a VPN to easily protect your privacy and go invisible from your Government and ISP. I use and recommend ExpressVPN with Kodi.
ExpressVPN is the fastest, most secure, and streaming-friendly VPN. It is easy to install and set up on any Kodi device, including FireStick, Smartphones, PCs, and more.
ExpressVPN, offers an unconditional 30-day money-back guarantee. So, if you do not like the service (I don't see why), you can get a full refund within 30 days.
Please remember that we encourage you to use a VPN to maintain your privacy. However, we do not condone breaking copyright laws.
Before you start using Kodi for streaming, here is how you can protect yourself with ExpressVPN:
Step 1: Sign up for ExpressVPN Here
Step 2: Download ExpressVPN on your device by clicking HERE
Step 3: Open the ExpressVPN app on your device. Sign in with your account. Click the connect/power button to connect to the VPN

Great! You have successfully secured yourself with the best Kodi VPN.
Overview of Risque Kodi Addon
Now that you have installed the Risque Kodi addon, you may like to play one of your desired content on the addon. First, visit Kodi's home screen and point your cursor on the addon's thumbnail. Just like the screenshot below: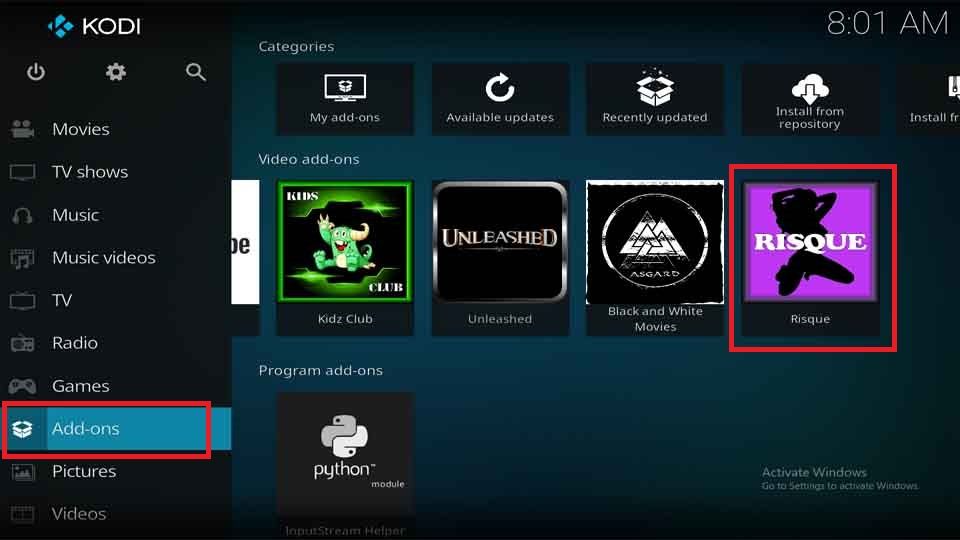 When you open the Risque addon, you will see a screen like the one below. Here you will find broad categories of the programs and movies available within this addon. The categories have a wide range, from movies to swimwear, tattoo and art, fitness, sports, fashion, cooking, and last but not least, plain sexy stuff.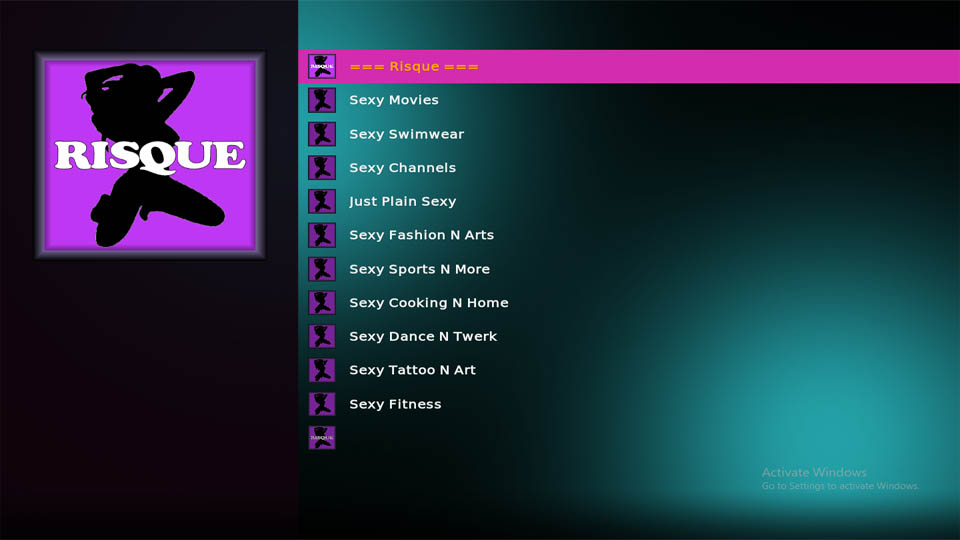 Furthermore, if you move deeper into movies, you will find all sorts of sexy movies. It has action, comedy, crime, anime, drama, documentaries, sci-fi, romance, horror, fantasy, mystery, and many more on the list.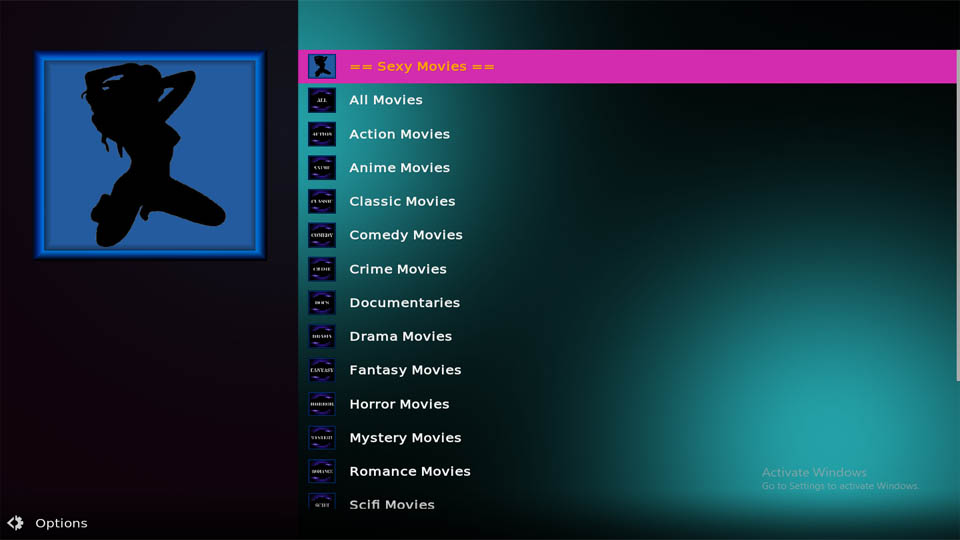 I found a massive list of action movies waiting to be viewed. Likewise, each category has a vast range of films and sexy content to enjoy.
When I tried to play one of the movies (not all), the system gave me this prompt (like the following), which says that I need to download YouTub to watch the particular movie. You might get a message similar to this. In that case, go ahead and select YES to download the addon. This will solve the problem.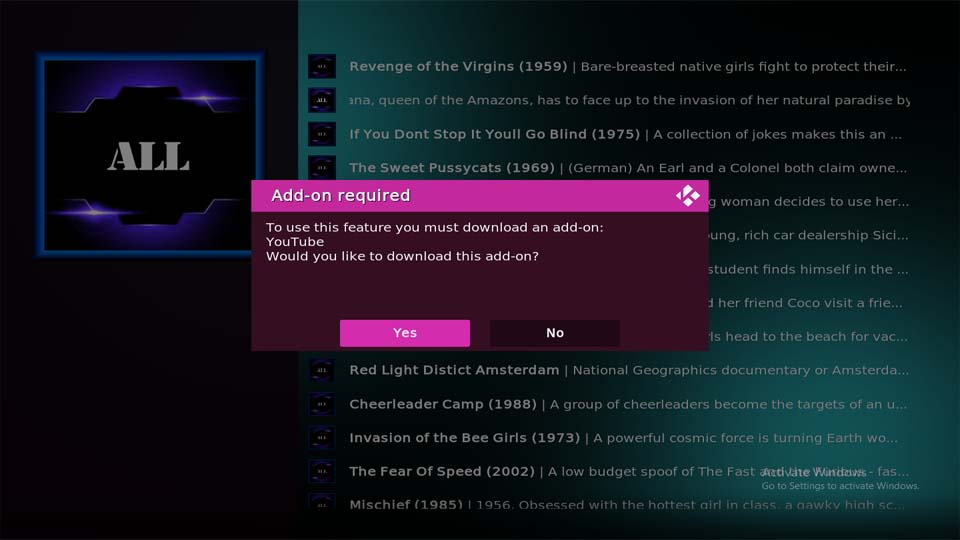 What if Risque Kodi Addon suddenly stops working on your device?
All third-party Kodi Addons are in the continuous process of upgradation. So likewise, your Risque Kodi Addon needs to be updated continuously to work well on Kodi.
If at any point you find an issue with Risque Kodi Addon or its functioning, we first advise you to uninstall it once and then reinstall it using the same steps we have mentioned in this guide. At times, the issue is with the latest version of the addon, and reinstallation solves the purpose.
Conclusion
To sum up, we have tried to include all possible aspects and steps to install Risque Kodi Addon on your device. We have covered the salient features of Risque addon, safety & security, legality attached to using Risque, how a good VPN service can help you keep safe with the content you view, and mentioned the step-by-step installation process of Risque Kodi Addon.
If you have any further doubts about how to install the Risque Kodi add-on, please feel free to write to us in the comment box below, and we will be glad to assist you.
Related: