This article showcases how to install MovieBoxPro on FireStick. Also, the guide includes what's MovieBoxPro, how to use it, create & set up its account, and more. Note that you can follow this guide on any FireStick device like Fire TV Cube, FireStick 4K Max & 4K, FireStick 3rd Gen, FireStick Lite, etc.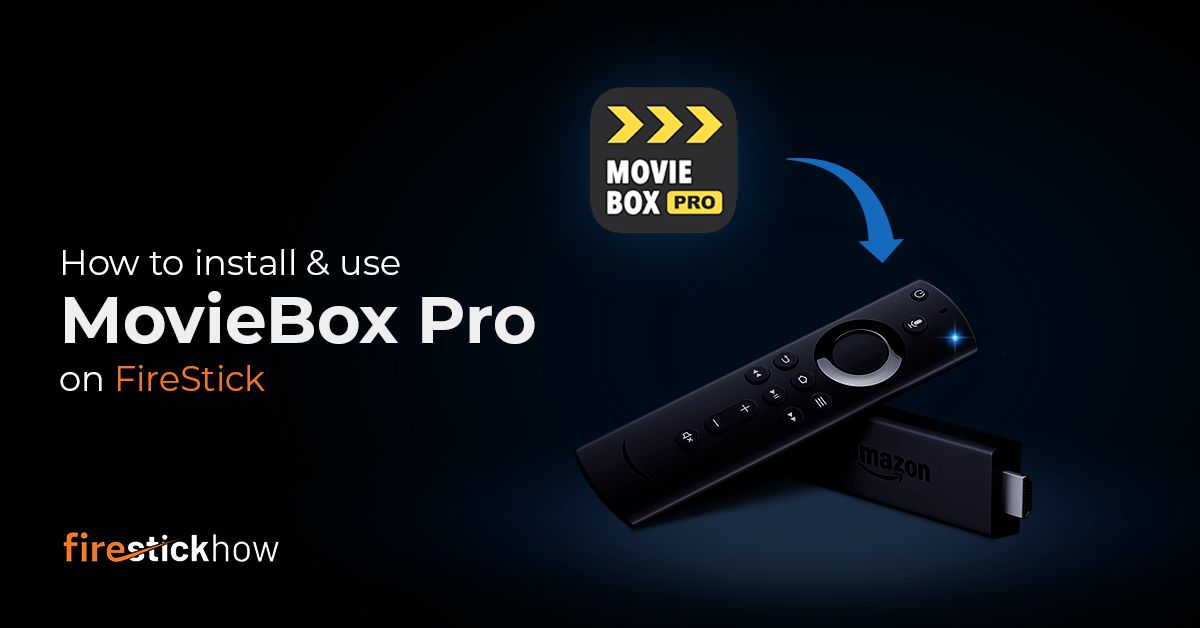 What Is MovieBoxPro?
MovieBoxPro is an advanced streaming platform that lets you watch the latest movies and popular TV series.
I find MovieBoxPro well-designed and easy to use. You can create a free account on the service to watch unlimited 360p content. You can buy a subscription to unlock Full HD and 4K content.
For the pros, MovieBoxPro features VIP subscription packages that are pretty affordable. In addition, multiple plans are available, including monthly, yearly, and half-yearly for single and multiple screens.
Other smart features of MovieBoxPro are an advanced media player, subtitle availability, and the ability to download content.
MovieBoxPro is one of the third-party apps. You won't find it on Amazon Store. But, you can sideload it on FireStick.
Attention FireStick Users: Read before you continue
Your government and ISP are probably monitoring your streaming activities. You will likely get into serious legal trouble if caught streaming copyrighted videos on your FireStick. Your IP address 66.249.70.181 is exposed to everyone. Therefore, I strongly recommend getting a trusted VPN for FireStick and hiding your online identity.
I use ExpressVPN on all my devices as it is the most reliable, secure, and fastest VPN. Enjoy effortless installation on any device and a 30-day money-back guarantee. Plus, when you sign up for the annual plan, you'll get 3 months free. Don't miss out on the peace of mind and online security ExpressVPN provides.
Read: How to Install & Set up the best VPN on FireStick.
Is MovieBoxPro Safe?
MovieBoxPro feels & looks like a genuine premium application. But as it's not available on Amazon App Store, we at FSH can't comment on its actual safety status.
Don't get me wrong! I personally found MovieBoxPro quite professional and safe. And it made me wonder why it's not available on Amazon App Store. However, we can't make judgments based on instincts.
However, before installing MovieBoxPro, I measured its safety status on VirusTotal. Gladly, no issues were found – check it out: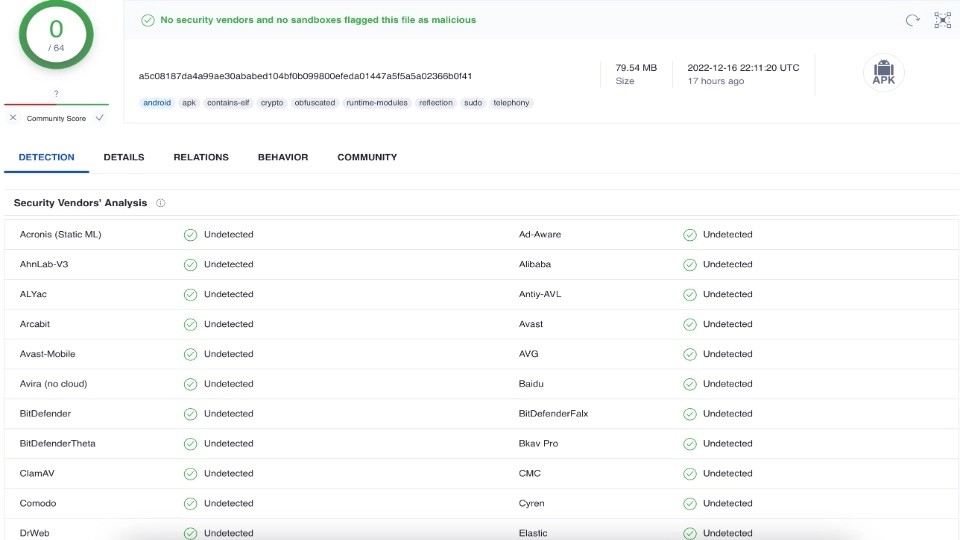 Is MovieBoxPro Legal?
We can't say whether MovieBoxPro is legal or illegal simply because unknown developers have made this app. So, there's no authentic way to check the legality of such apps.
Also, at FSH, we don't have the proper resources to conduct research even if we want to. The influx of content on MovieBoxPro is so high that it will be impossible to check the origins of all sources.
To maintain privacy and avoid legal hassles, I recommend using MovieBox Pro with a VPN service like ExpressVPN.
Features of MovieBoxPro
The following are some of the most likable features of MovieBoxPro:
A unique, intuitive, and smart user-friendly app
It gives free access to users for watching content in good video quality
Affordable packages
Get frequent content and technical updates
How to Install MovieBoxPro on FireStick
There are two things you need to do to install MovieBoxPro on FireStick. Firstly, prepare your device. Secondly, use the step-by-step instructions to sideload the app. Both are split into sections so you can easily follow along.
Set Up FireStick for Sideloading MovieBoxPro
MovieBoxPro needs sideloading, as you won't find it on FireStick App Store.
And to sideload any app on FireStick, you must prepare it first. Start with installing an app called Downloader and then configuring it properly.
We have a separate beginner-friendly guide that focuses on installing & configuring Downloader – check it out.
That said, the quick steps are as follows:
1. To install Downloader, go to Find > Search. Then, enter Downloader and select the First Suggestion. After that, open the app's menu and click Get.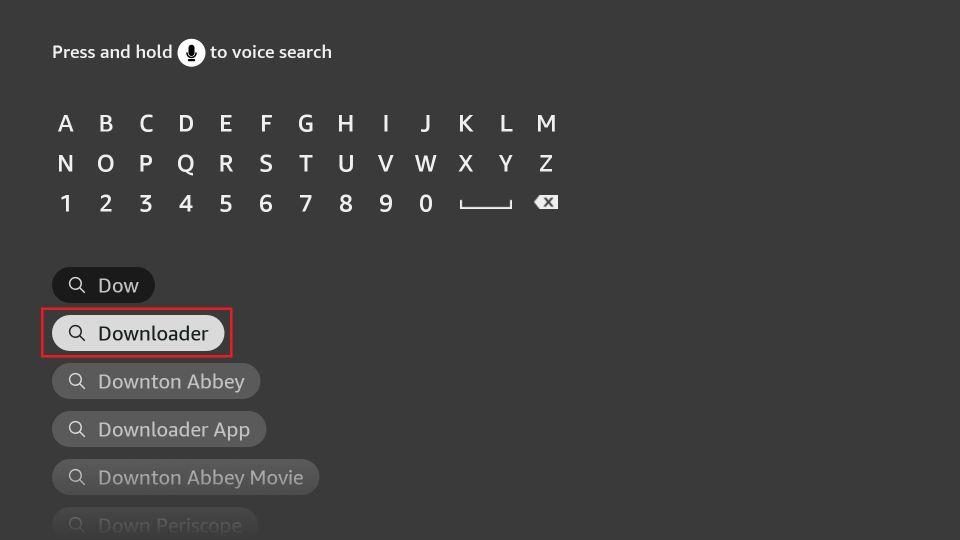 2. Click Cog on Fire TV home. Then, open My Fire TV and explore Developer Options. Choose Install Unknown Apps. Lastly, Enable/Switch On Downloader.
Note: If your device shows Apps from Unknown Sources, turn it ON instead.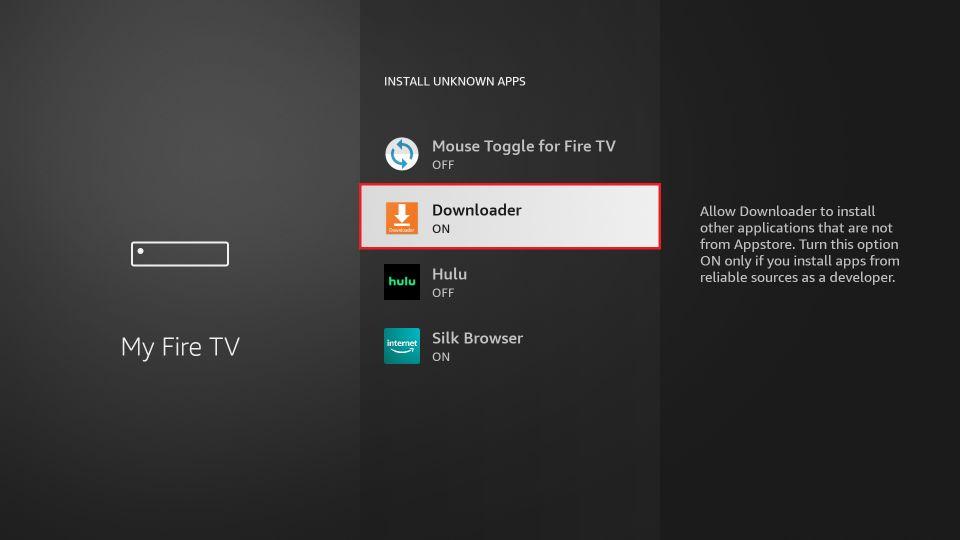 Steps to Install MovieBox Pro
Use these instructions for sideloading MovieBoxPro on FireStick:
1. Fire up FireStick's smart navigation menu by holding the Home button on the device remote. Access Apps.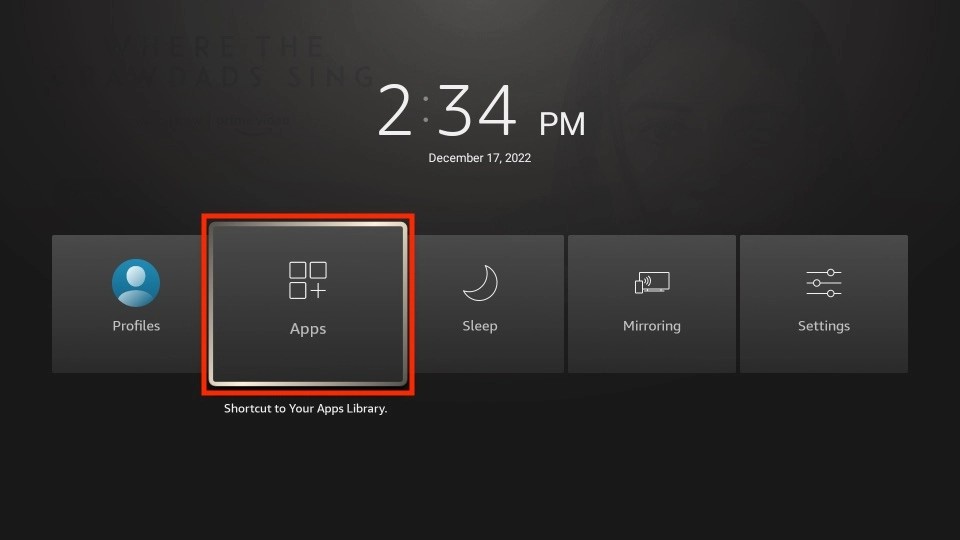 2. Launch Downloader.
Note: Some users might not find Downloader inside Apps. So, check inside App Library if you are on the same wagon.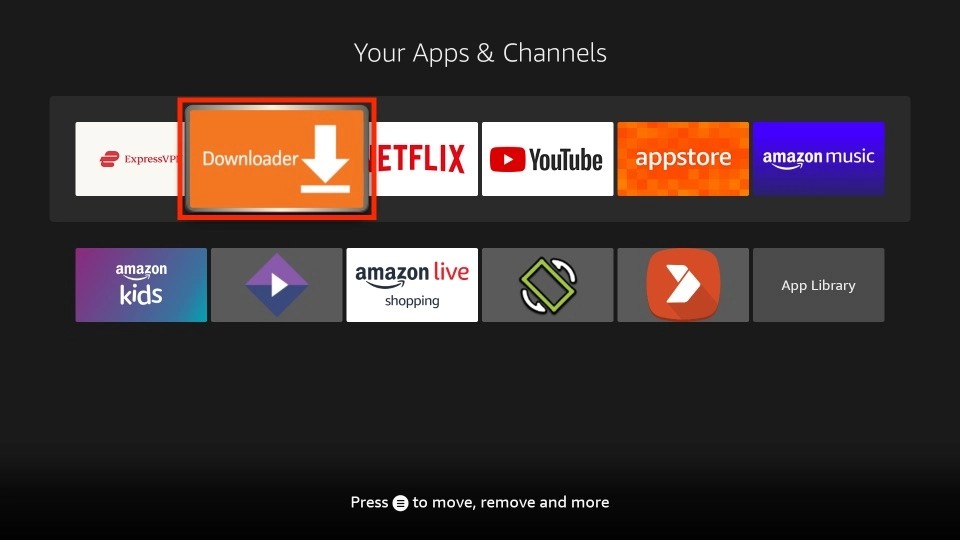 3. Open the Box under Enter a URL or Search Term – on Downloader's Home.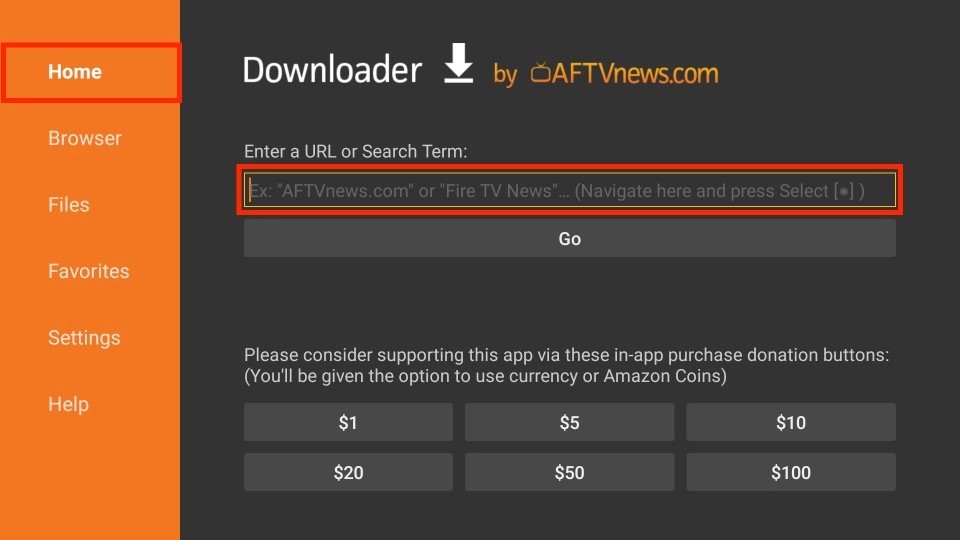 4. Enter https://movieboxpro.app/tv and press Go to continue.
Note: FireStickHow.com isn't affiliated with MovieBoxPro. I have mentioned the official MovieBoxPro download link for TV-based devices so you can easily access it.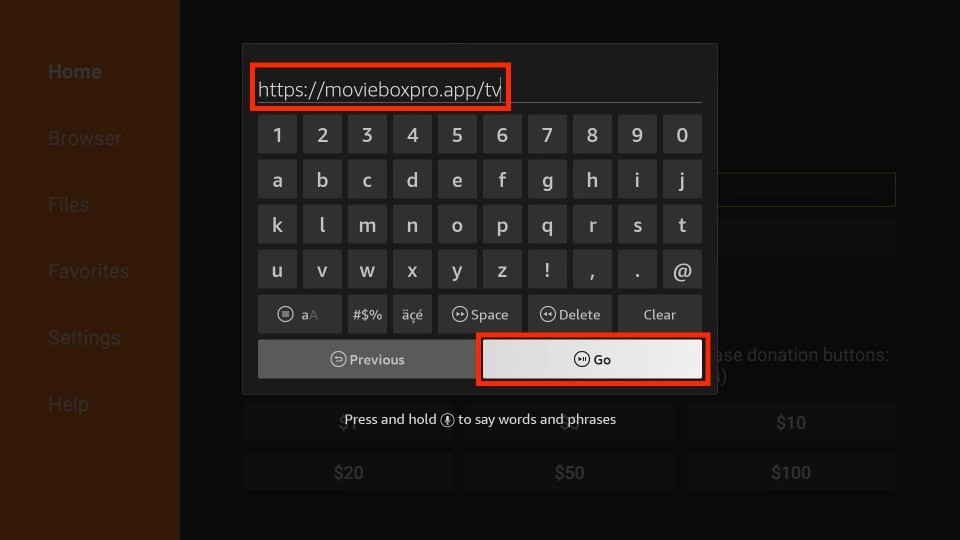 5. MovieBoxPro APK file will start downloading on your FireStick – wait for it to finish.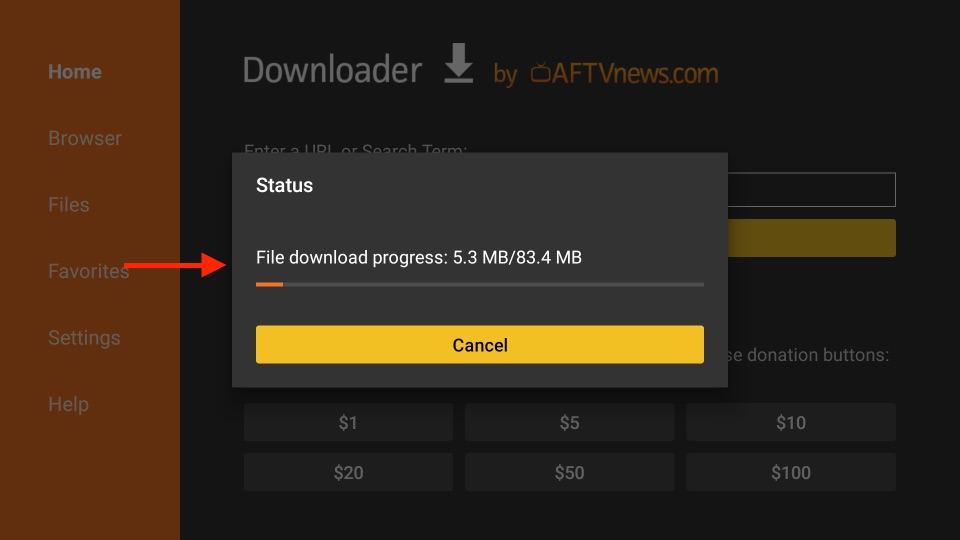 6. On success, MovieBoxPro APK will be staged for installation automatically. Choose INSTALL to proceed.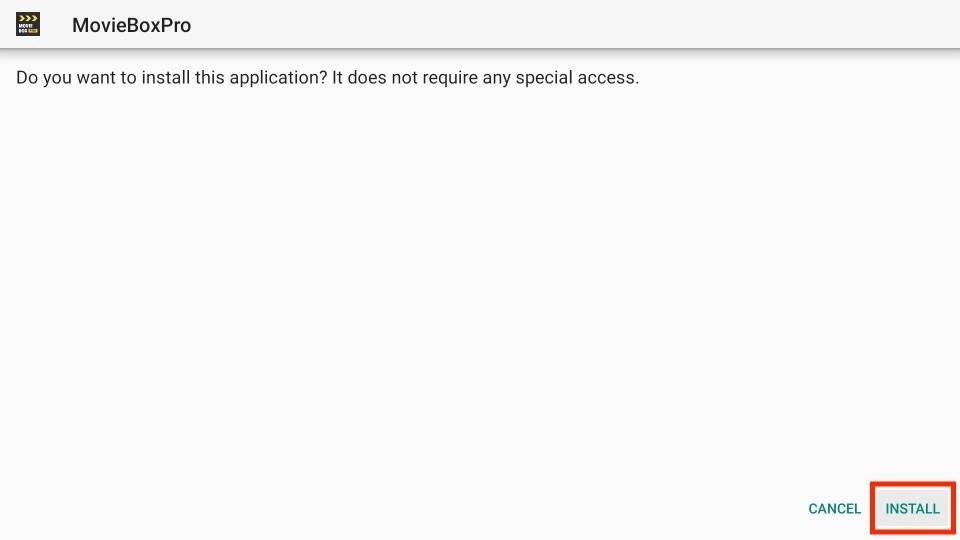 7. Click DONE when you see the App installed on the MovieBoxPro installation screen.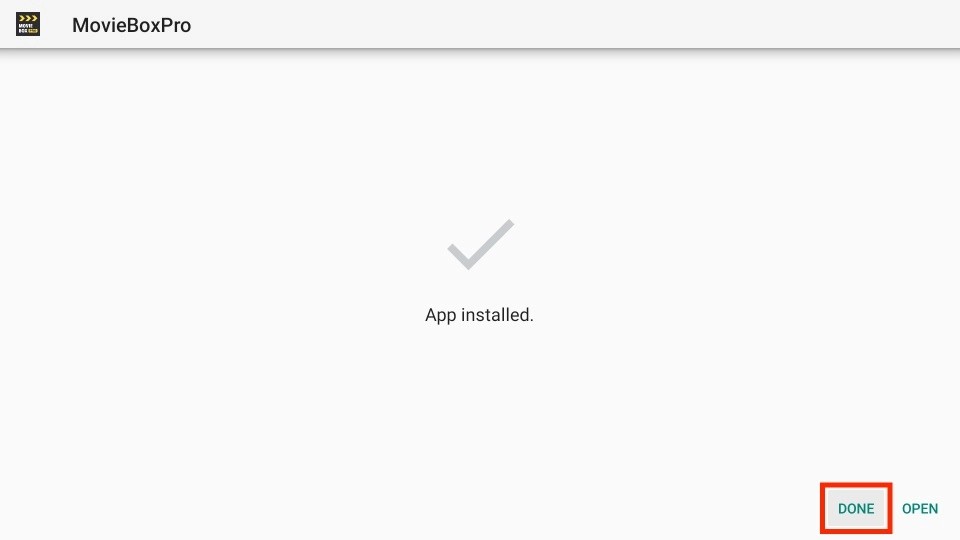 8. Remove the MovieBoxPro APK file to save space on your FireStick. Choose Delete on the app's status prompt.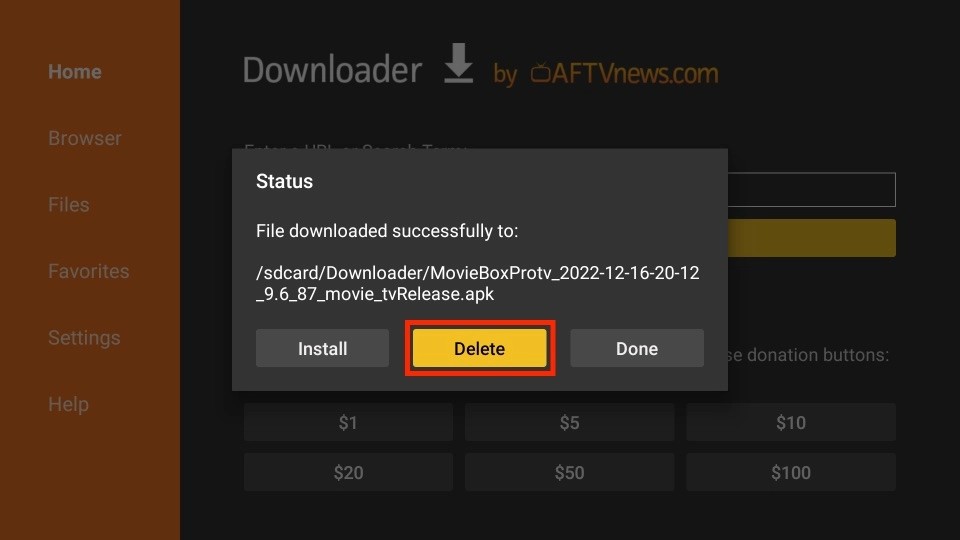 9. Downloader will ask if you would like to delete MovieBoxPro APK. Hit Delete to confirm.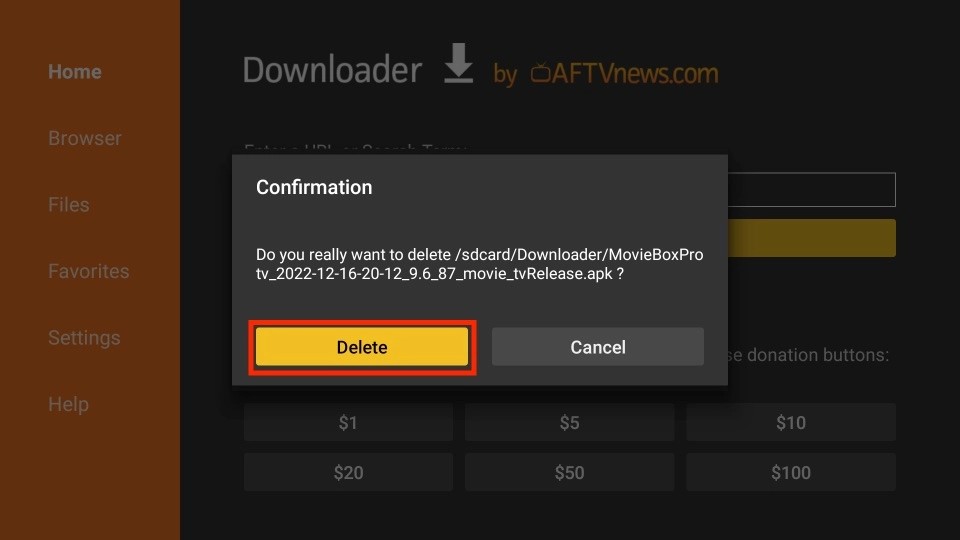 You have successfully sideloaded MovieBoxPro on your FireStick.
Wait! Before watching your favorite content on FireStick, ensure you have protected your online identity. Your streaming activities are likely being monitored and logged by your Government as well as your ISP. Free streaming of copyrighted videos may get you into legal trouble.
Thankfully, you can easily avoid the surveillance and monitoring of your online activities and completely maintain your privacy. All you need to do is connect to a trusted and reliable VPN on FireStick. A VPN will hide your IP address and your online identity by encrypting your internet connection.
Please note that I am not encouraging you to violate any copyright laws. You should always watch the content available in the public domain. I am simply recommending the use of a VPN to maintain your privacy. You have every right to your privacy, which is constantly being breached these days.
I personally use ExpressVPN and have found it to be the fastest and most secure FireStick VPN. It is the most streaming-friendly VPN I have ever used. Therefore, I highly recommend getting ExpressVPN for FireStick.
Here is how you can quickly and easily get the ExpressVPN app on FireStick:
Step 1: Click HERE to subscribe to ExpressVPN and enjoy a 49% discount with 3 months of extended service. You are also eligible for a 30-day, full money-return guarantee.
Step 2: Download and install ExpressVPN on FireStick
Choose the Find > Search option on the FireStick home screen on the menu bar.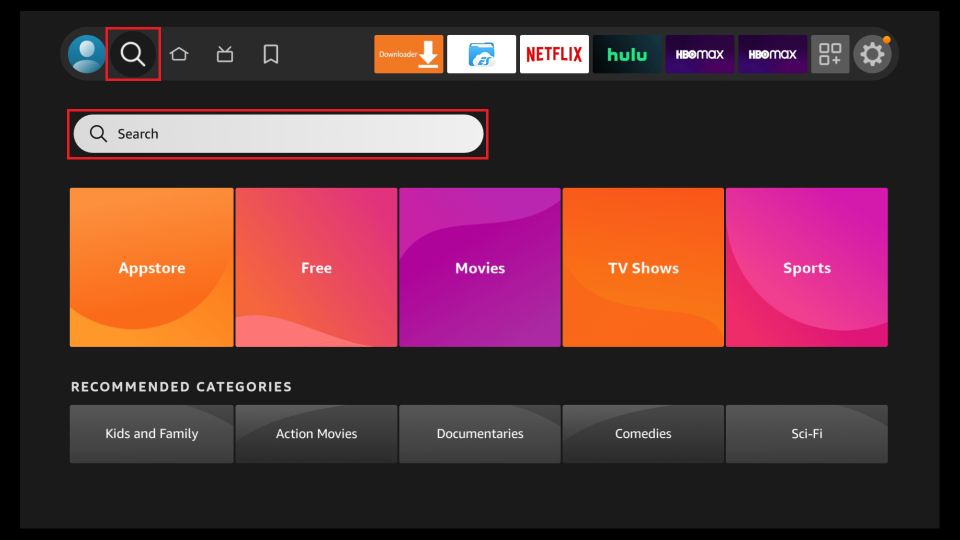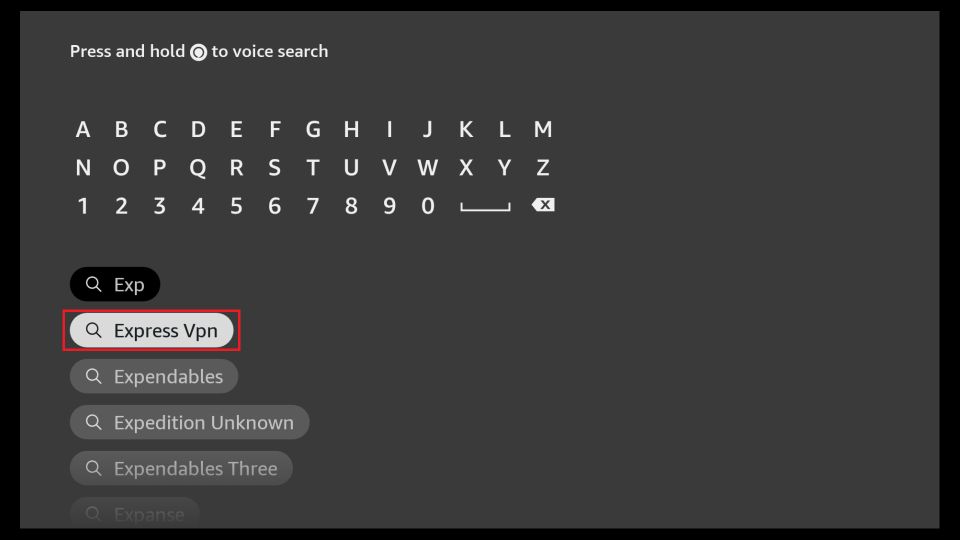 Click the ExpressVPN icon on the following window.

Click Download or Get on the next window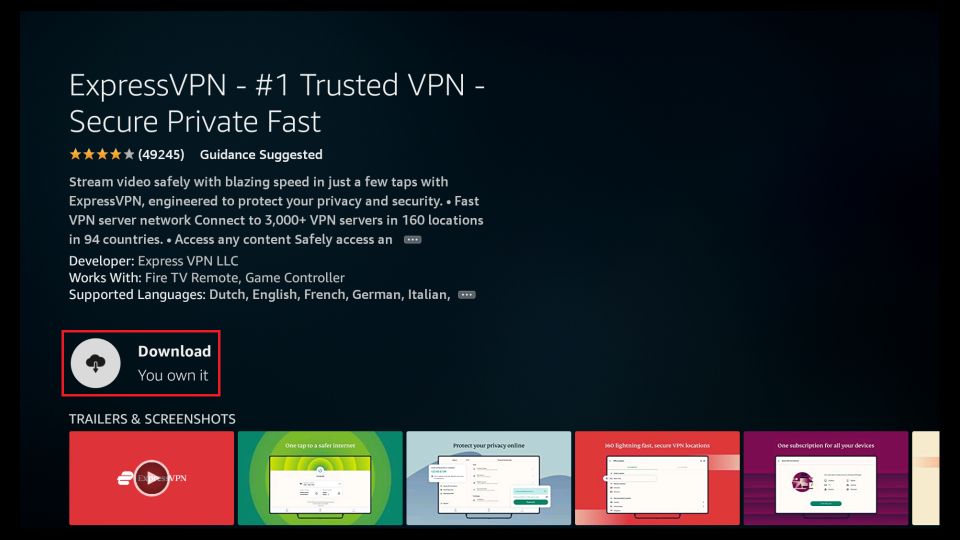 Step 3: Open ExpressVPN once you have downloaded it. Sign in with your account.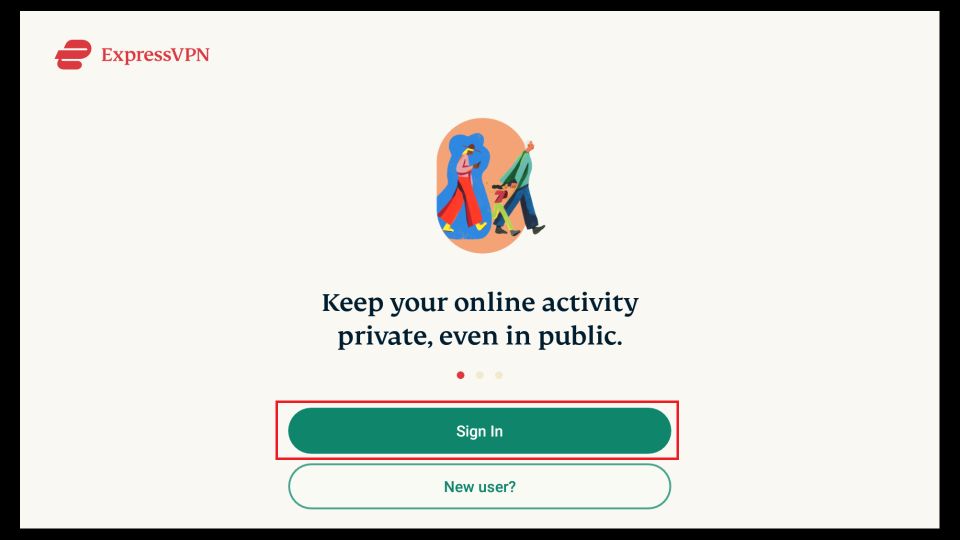 Step 4: Choose a server and click the Connect/Power button

Put your mind at ease now! You have successfully secured your streaming activities with ExpressVPN.
Create & Setup Free MovieBoxPro Account to Watch Content
You won't be able to play content on MovieBoxPro just by installing it on your FireStick. Here's how to create and set up a free MovieBoxPro account:
Note: MovieBoxPro doesn't allow you to create a new account from its official website. So, please don't waste your time doing it.
1. Go to Account.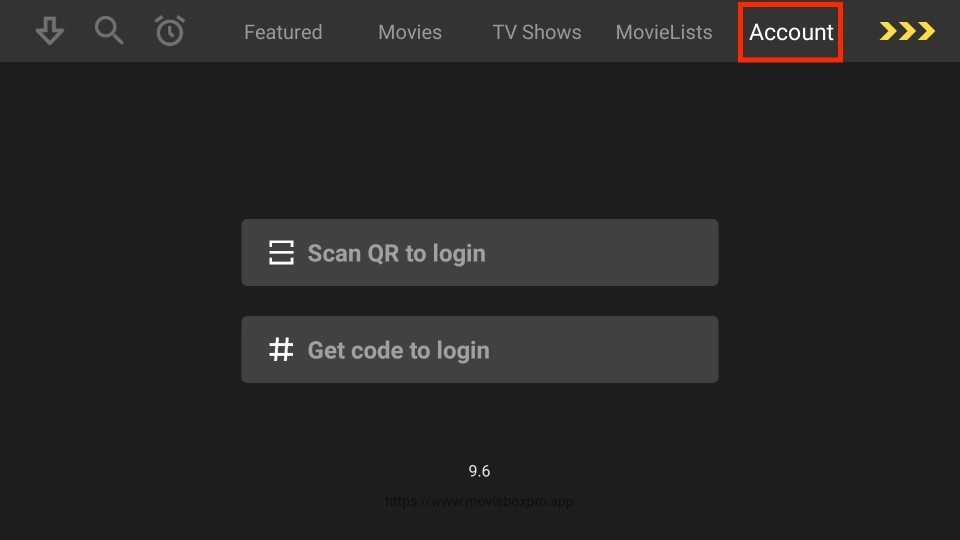 2. Choose Get code to login.
3. Copy the Code generated by MovieBoxPro.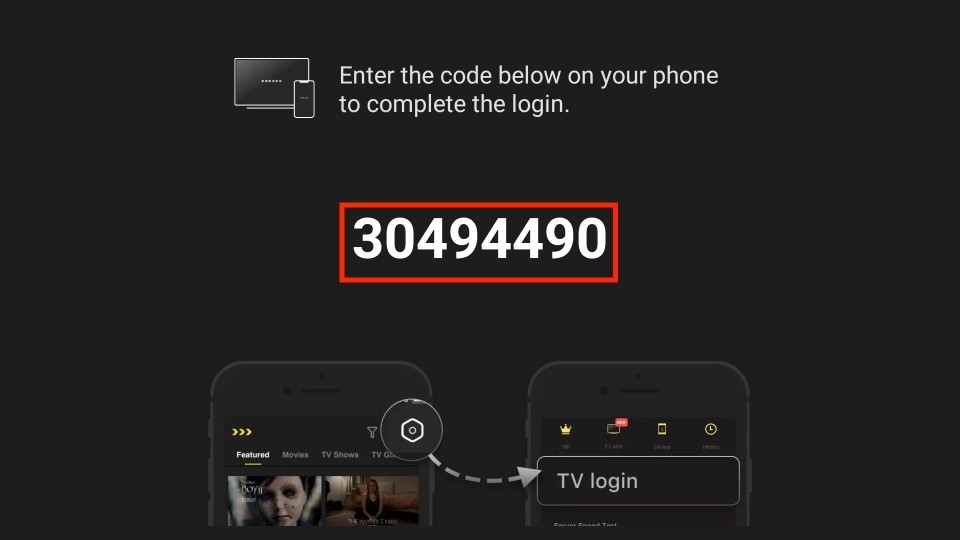 4. Install the MovieBoxPro phone-based app on your smartphone or PC using an Android emulator – here's the link to it https://movieboxpro.app/apk.
Note: Don't use the link that you used to install MovieBoxPro on your FireStick! Also, the link above is the official property of MovieBoxPro. At FireStickHow.com, we don't host/own any files.
Open MovieBoxPro.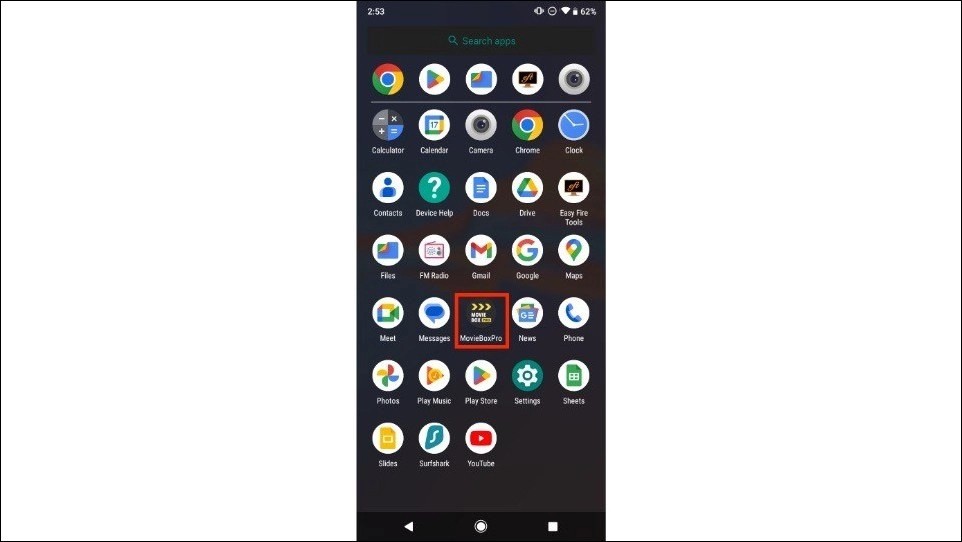 5. Select the Cog type icon on the top right side of MovieBoxPro.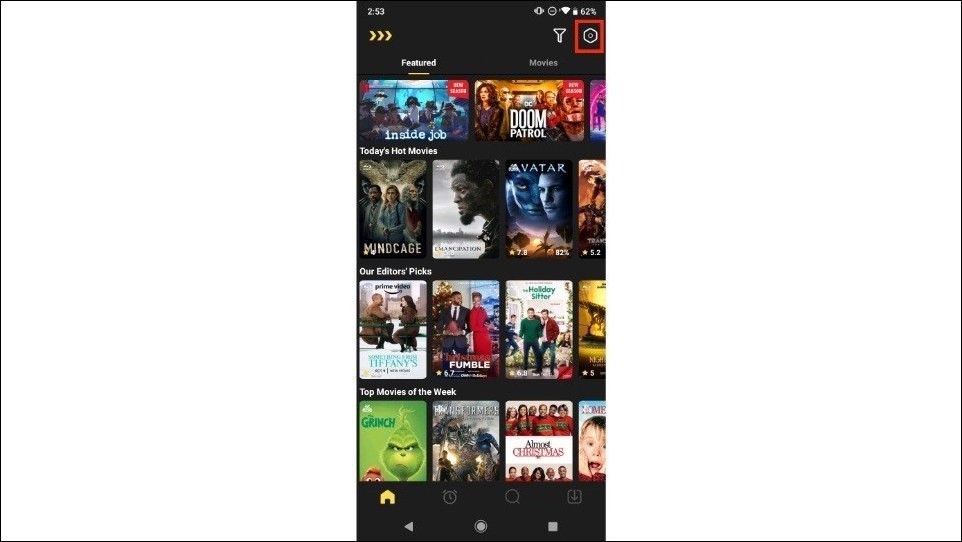 6. Choose Sign In with Google account.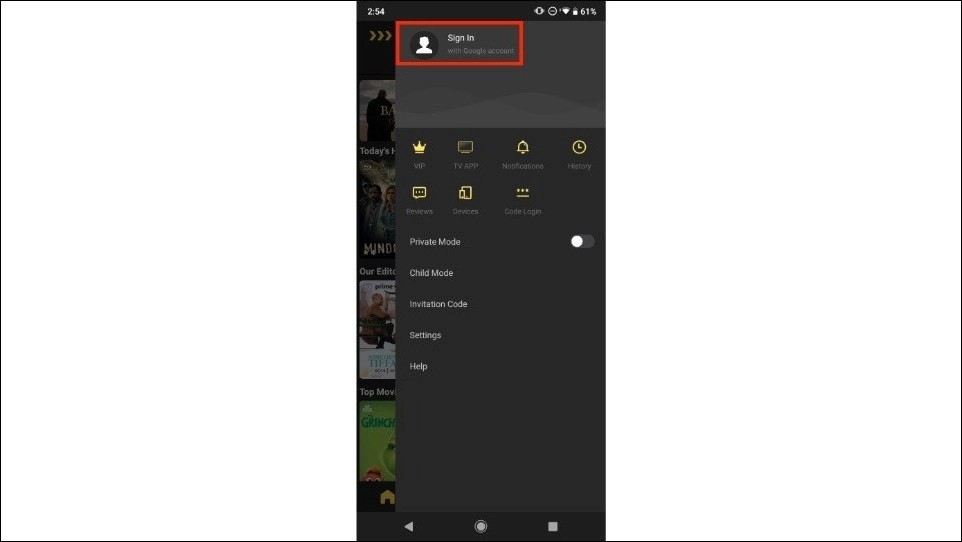 7. Select LOGIN WITH GOOGLE.
Note: You might be asked to select the Google account from which you wish to choose to sign up. Also, ensure your Android phone / PC emulator is signed in to a Google account. If not, you'll have to do it.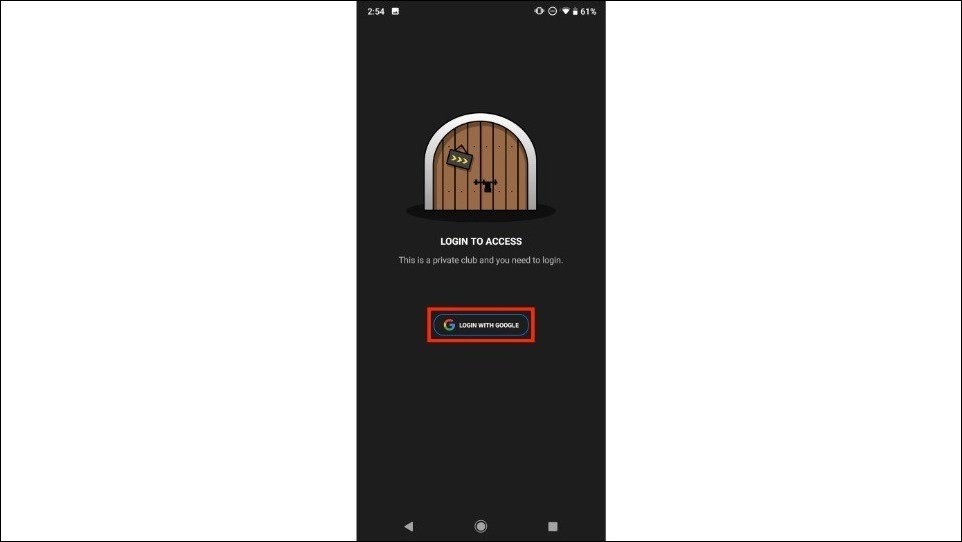 8. Congratulations! Your Free MovieBoxPro account is now active. Select Code Login.
Note: MovieBoxPro website shows the same LOGIN WITH GOOGLE button in step number 7, but it won't let you create an account. Only the Android app enables you to sign up for free.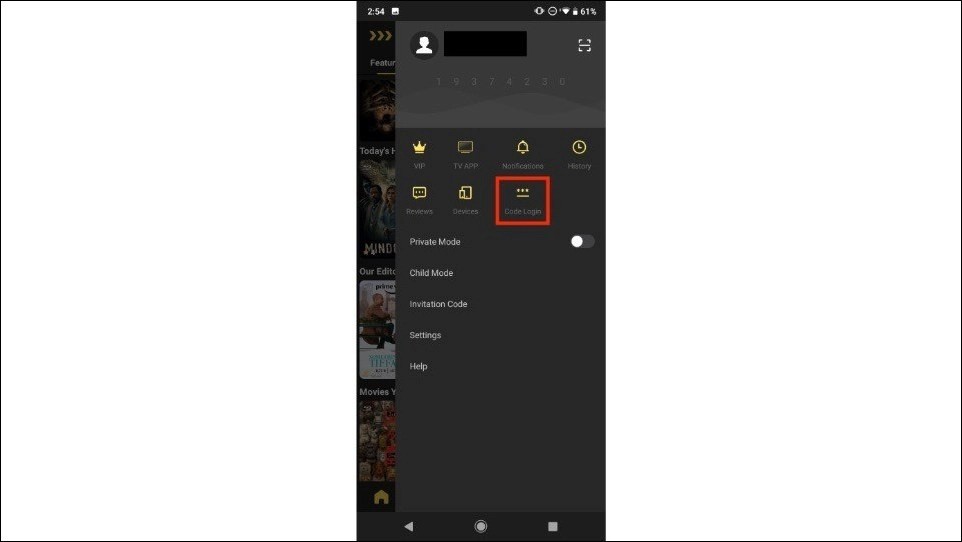 9. Enter the Login Code you copied from MovieBoxPro on your FireStick. Then, select the blue Login button.
10. A message will appear on your phone/PC, Login successfully.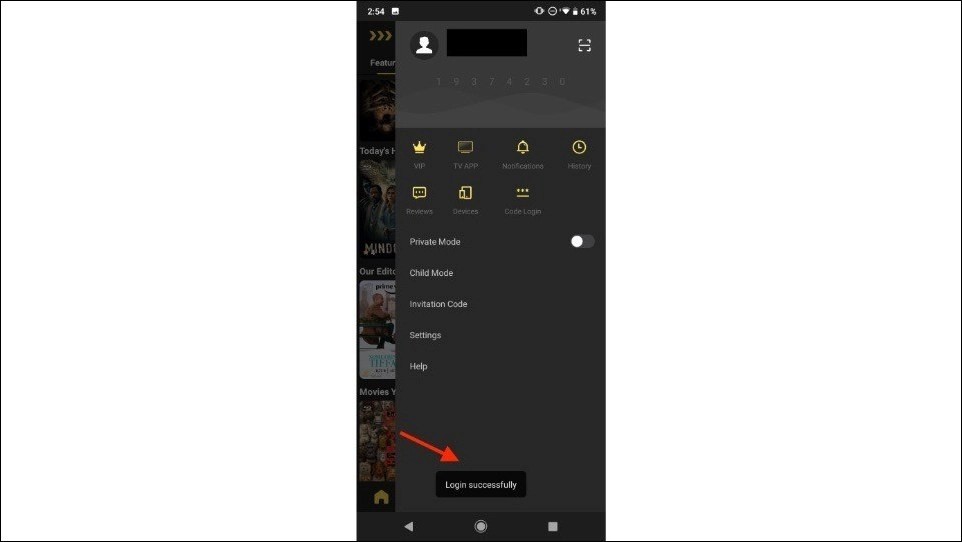 11. Check the MovieBoxPro Account's tab on FireStick. It'll display your Username and other stuff.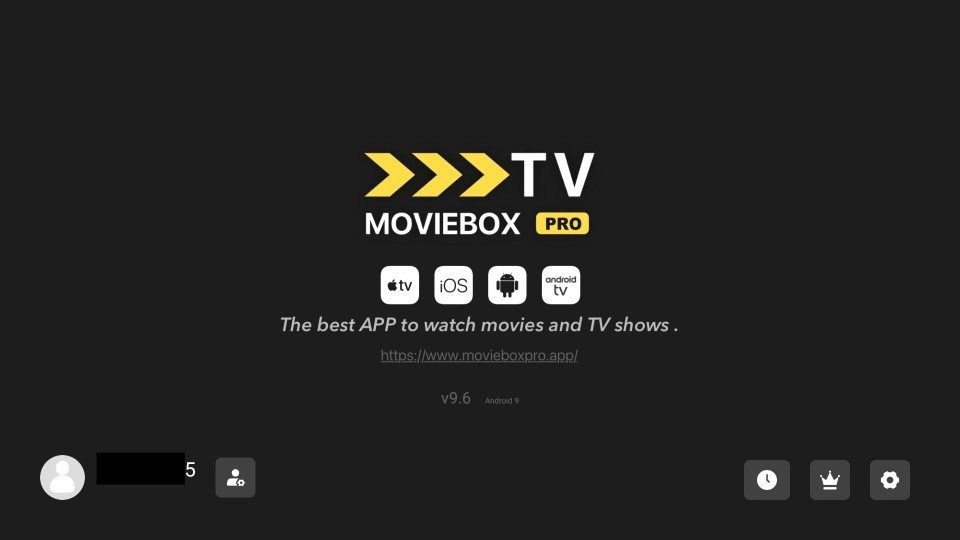 Whew! You have successfully created a free MovieBoxPro account and activated the app on your Fire TV.
Purchase a VIP Subscription of MovieBoxPro
Want to elevate your MovieBoxPro experience? Here's how to purchase its VIP subscription:
1. Open a web browser on your PC/phone and go to https://movieboxpro.app. Choose LOGIN WITH GOOGLE.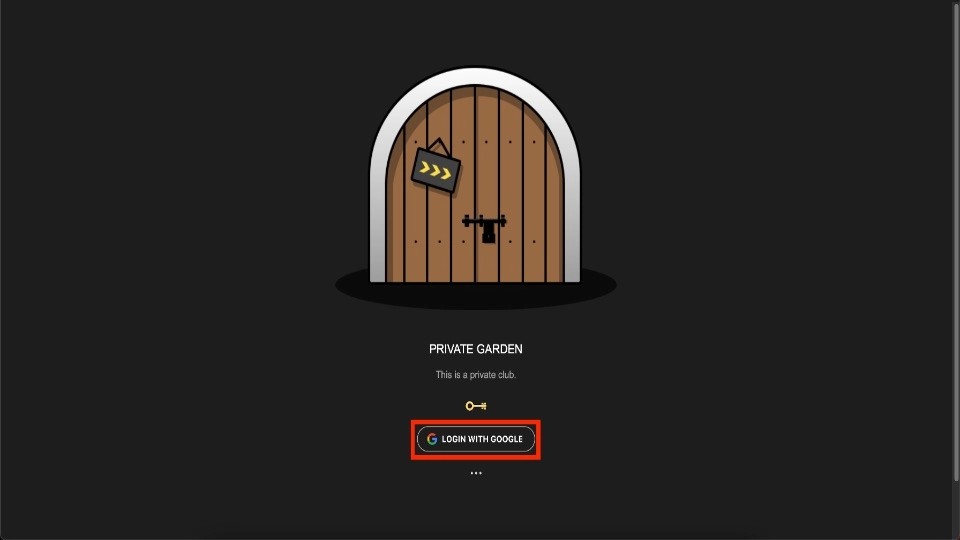 2. If you are already signed in, choose the account you used to create a MovieBoxPro account.
Note: If you aren't signed in, enter the details of the account you used to create the MovieBoxPro account.
3. On MovieBoxPro home, select the Profile logo on your screen's top right side.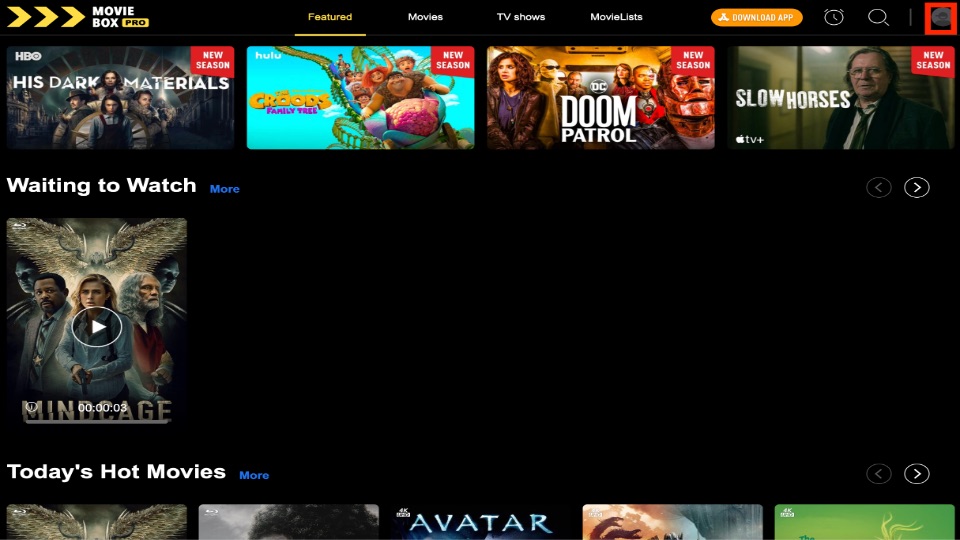 4. From the side menu, choose VIP.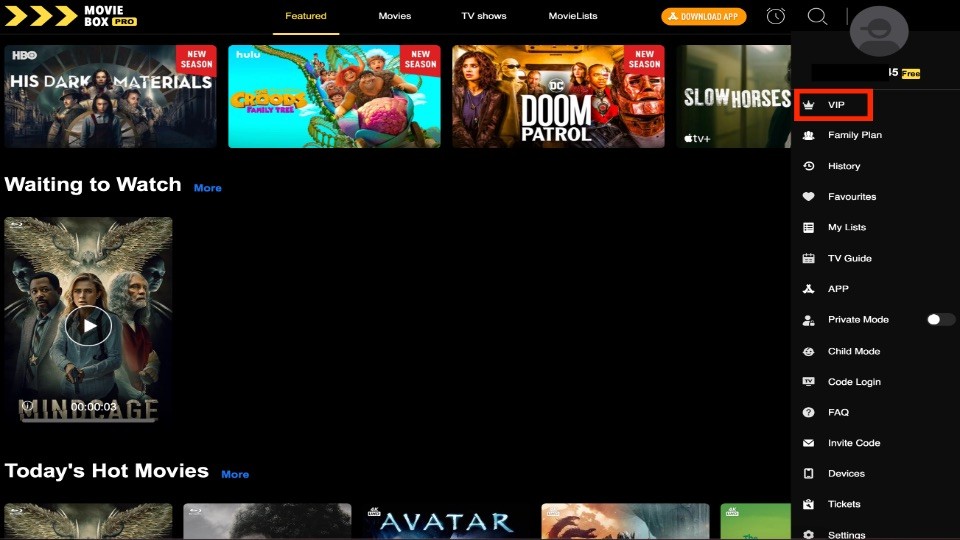 5. Select Renew.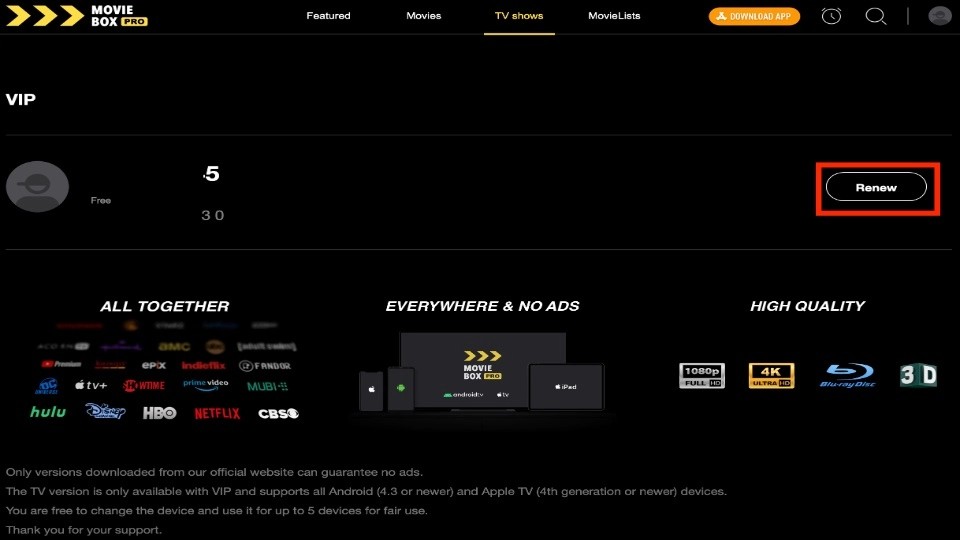 6. Choose a Plan, select a Payment Method, and hit the Pay button. Then, complete the payment process by following the on-screen guide of MovieBoxPro.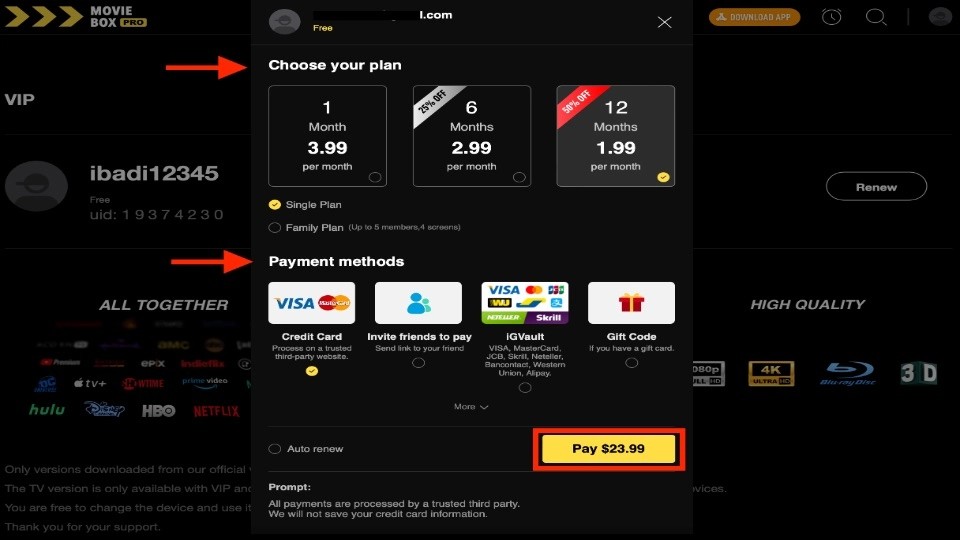 You are now a MovieBoxPro VIP member! Enjoy streaming TV shows and movies in high-definition quality.
Overview of MovieBoxPro
I recommend moving the MovieBoxPro launch icon to your FireStick home so you can easily access it.
For that, open the Apps section. Then, go to the MovieBoxPro icon and choose the Options button on your device remote. Next, pick Move and use the navigation keys to situate MovieBoxPro on the first row of the page.
Launch MovieBoxPro.
Note: I haven't moved MovieBoxPro to my FireStick home, so I'm launching it via Your Apps & Channels.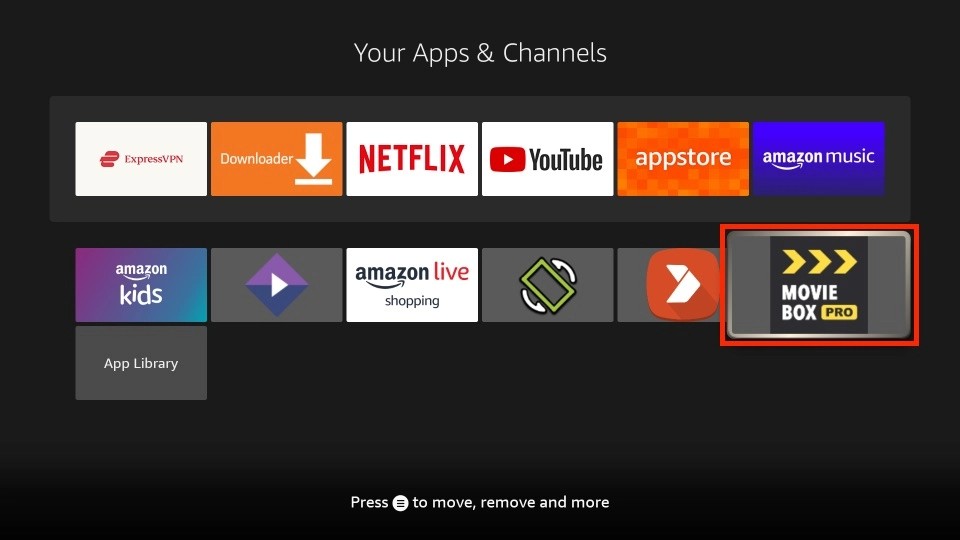 Let MovieBoxPro prepare to launch on your FireStick.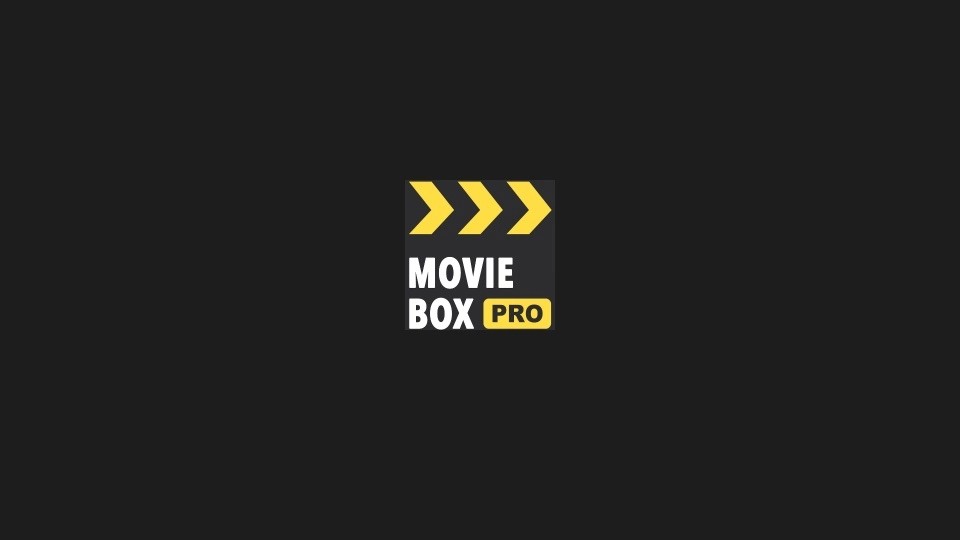 Welcome to the MovieBoxPro Featured section. Here, you'll find tons of featured TV shows and movies.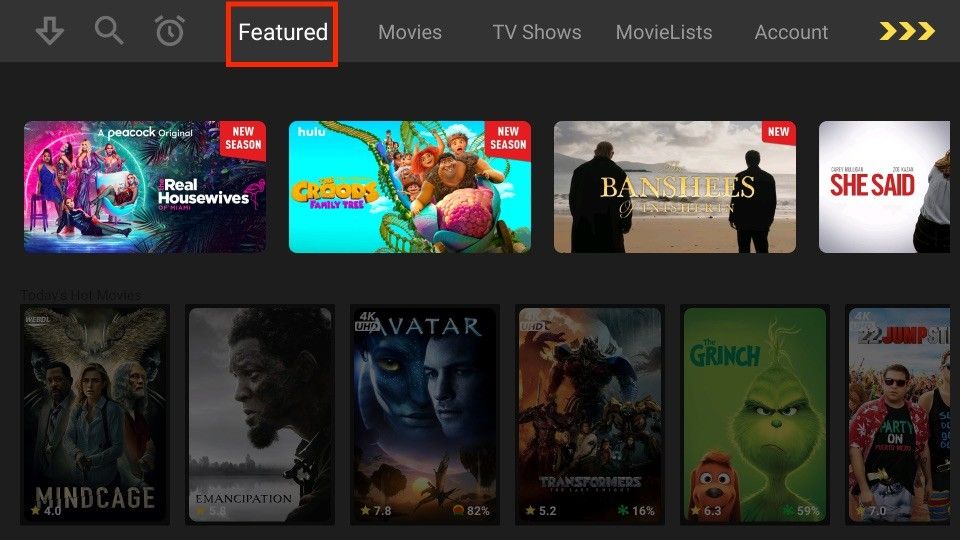 To explore the sub-rows of the Featured section, scroll down. You'll find Today's Hot Movies, Our Editors' Pick, etc.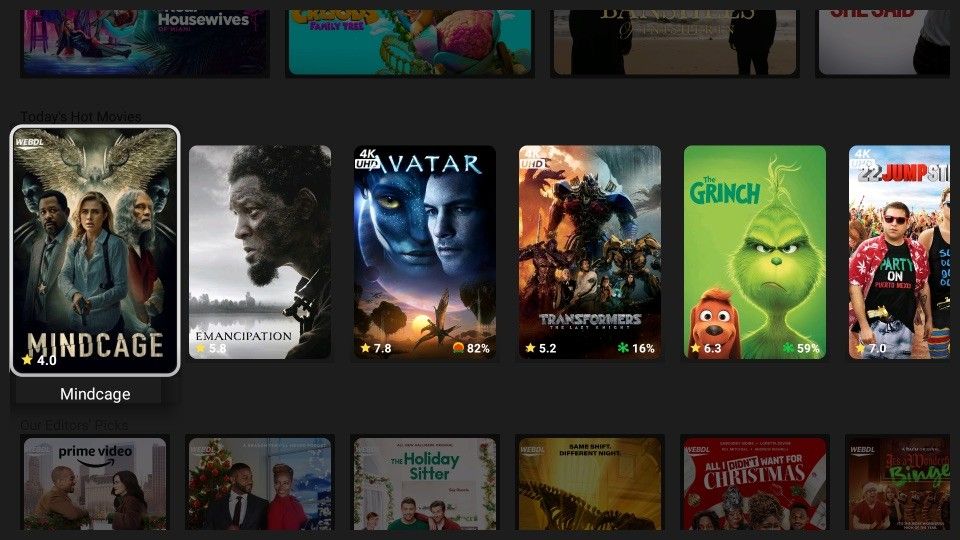 To stream films, go to Movies. Here, you'll only see movies. However, feel free to discover the section by scrolling down, using Filters, and accessing pre-made sub-folders like Top Streaming Movies, Certified Fresh Movies, etc.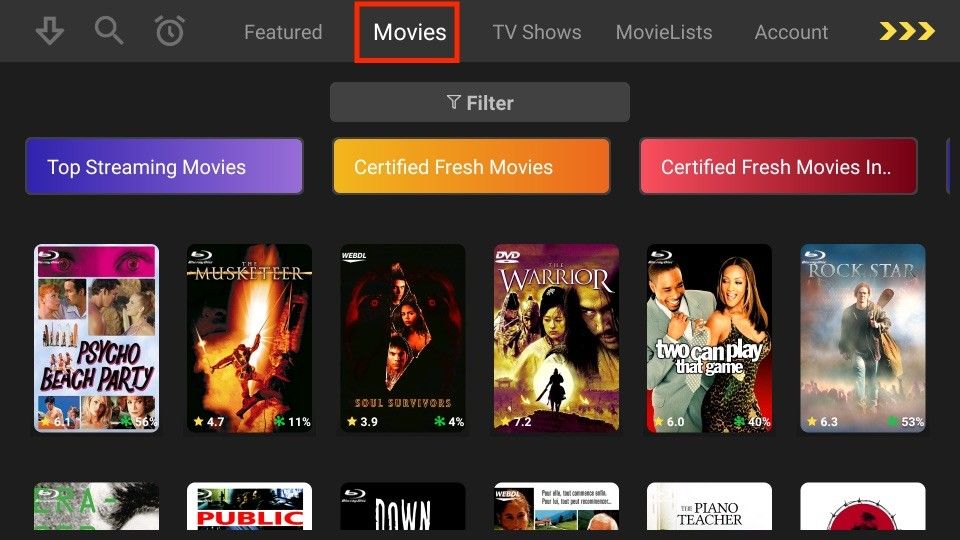 Next, we have TV Shows. This includes sub-sections like New TV Tonight, Most Popular TV on RT, etc., Filters, and an endless scrollable list of TV series.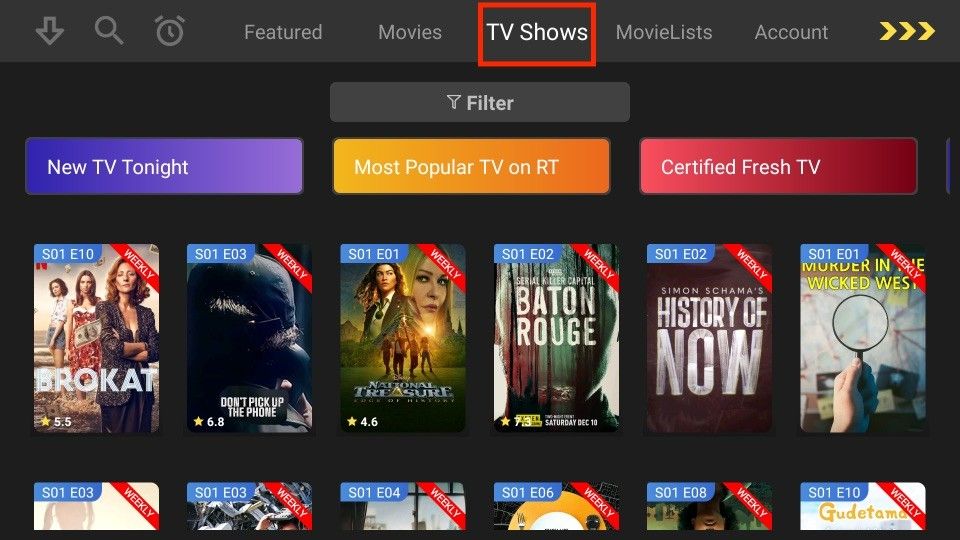 To access popular lists, go to MovieLists. Inside, explore lists like Rotten Tomatoes.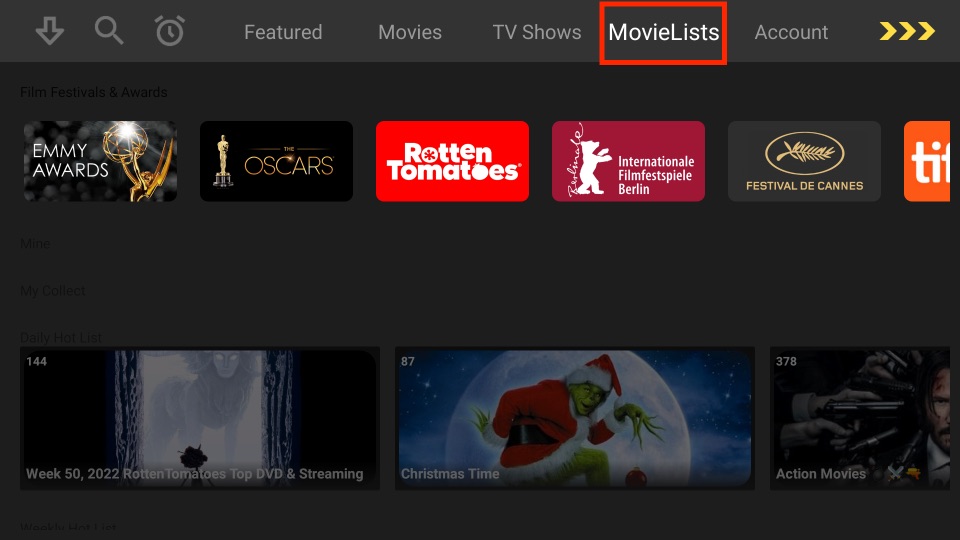 To find a show or movie on MovieBoxPro, choose the Search icon. Here, enter your search terms to find content that matches them.

Other noticeable MovieBoxPro sections are Downloads, Reminders, and Lists. Don't forget to explore them!
Conclusion
MovieBoxPro is a secret video streaming app that only a few people know about. And due to its private nature, it remains one of the best in the space. So, use this to learn how to install MovieBoxPro on FireStick. Lastly, your queries are more than welcome!
Related: