This guide highlights the best live TV apps for FireStick. These apps are compatible with all Fire TV devices, including FireStick Lite, Fire TV Cube, FireStick 4K, and FireStick 4K Max. Continue reading to discover official and third-party apps to watch live TV on your FireStick.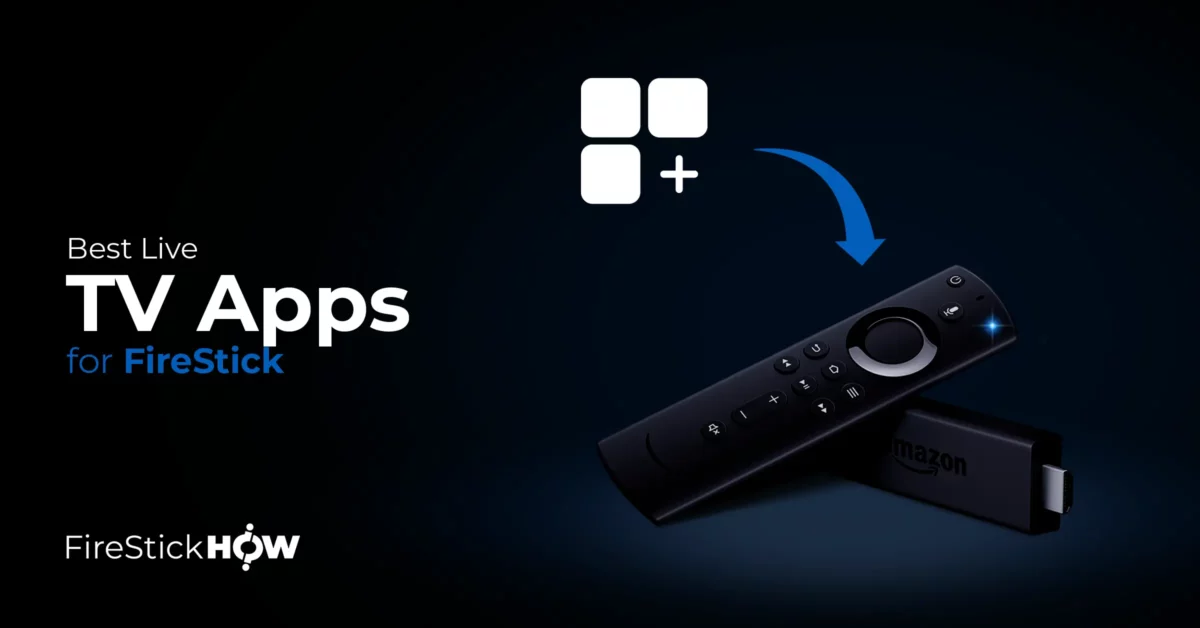 Are you looking for the best Live TV apps for FireStick? Cable TV subscriptions have become quite pricey recently, making it unsustainable to continue paying to watch TV. With FireStick, you can say goodbye to cable TV and access popular TV channels live online.
However, the most reliable live TV apps are premium, including YouTube TV, Fubo TV, Sling TV, Hulu, and Peacock TV. Does it mean you must give up cable subscriptions only to switch to other paid streaming options?
Not really! You can still watch your favorite local and international TV channels over the Internet for free on your FireStick. This post summarizes the best live TV apps for FireStick, including official and third-party apps.
Attention FireStick Users: Read before you continue
Your government and ISP are probably monitoring your streaming activities using your IP address 98.149.147.36 (exposed to all). You may get into serious legal trouble for streaming copyrighted videos on FireStick. 
I strongly recommend getting a trusted VPN for FireStick to hide your IP address and protect your online identity.
I use ExpressVPN on all my devices as it is the most secure, fastest, and easy-to-use VPN. It comes with an unconditional 30-day money-back guarantee, and you get 3 free months with the yearly plan.
Don't miss out on the peace of mind and online security ExpressVPN provides.
Read: How to Install & Set up the best VPN on FireStick.
How to Watch Free Live TV on FireStick Using Official Apps
There are various official apps on the Amazon App Store that provide a legal and free way to watch local and international TV channels.
You only need to find them in the store and download them to your Fire TV device to access live TV over the Internet. No subscriptions are required.
Official apps usually offer excellent services with minimal buffering, no geo-restrictions or other limitations.
Moreover, these apps are well managed so that bugs are fixed immediately, and you're notified of updates as soon as they become available.
Below are the ten best official apps to watch live TV for free on FireStick:
1. Pluto TV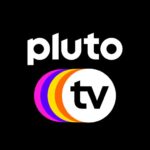 Widely known as one of the best apps for free live TV on FireStick, Pluto TV comes first on our list. It is a streaming platform operated and owned by Paramount Global.
Despite being free, Pluto TV provides top-notch content, including about 250 TV channels and a vast library of on-demand content.
If you are looking for an app with content across sports, entertainment, news, kids' content, documentaries, and lifestyle, Pluto TV is a good choice.
Excellent user interface, customer support, and a rich content library make Pluto TV one of the best FireStick apps.
Popular channels on Pluto TV's lineup include Fox Sports, CNN, CBS Sports HQ, Comedy Central, Bloomberg, Classic Toons, Kids TV, Sky News, DocuTV, and NASA TV.
Consider installing Pluto TV for high-quality live TV content, no buffering, and a detailed program overview of available channels.
How to Install Pluto TV on FireStick
2. Xumo Play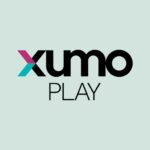 Xumo Play is a household name for free live TV over the Internet. Besides the FireStick, Xumo Play is compatible with Windows, Mac, Android, iOS, Apple TV, and Roku.
The Comcast-owned streaming platform is home to a wide variety of live TV content, from weather, news updates, sports, entertainment, documentaries, comedy, and kids' content to lifestyle programs.
With over 290 local and international channels, Xumo Play will be an excellent addition to your FireStick apps for live TV.
Whether you enjoy watching sports, food programs, comedy, fashion, or daily updates, Xumo Play has this content.
You can watch Spanish content on channels like AL DIA, Historia de Amor, and Telemundo. Popular live TV programs on Xumo Play include  Family Feud, Hell's Kitchen, Divorce Court, and Fairly Legal.
How to Install Xumo on FireStick
3. Tubi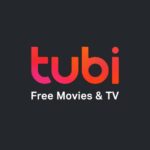 While Tubi is known for its free movies and TV shows, the streaming platform is also a perfect source of live TV on FireStick.
What I love about Tubi is its user-friendly interface with well-arranged categories. The home page categorizes content into Tubi Kids, Live TV, and Espanol.
The Live TV category then opens with an excellent overview of channels, including Recently Added, National News, Sports on Tubi, Business News, Global News, Weather, Entertainment News, and Local News.
Popular TV channels on Tubi's lineup include TMZ Channel, NFL Channel, Fox Sports, NBC News NOW, People TV, CBC, and Bloomberg TV.
Additionally, you can catch up with fan-favorite TV shows like The Masked Singer, Gordon Ramsay's Kitchen Nightmares, and Murder Comes to Town.
If you are looking for an all-in-one app for both live TV and on-demand content, Tubi TV is a perfect option.
While you'll need to keep up with ads, everything else is smooth on the app, including HD streaming on supported devices with minimal buffering.
How to Install and Use Tubi TV on FireStick
4. Amazon News App (News By Fire TV)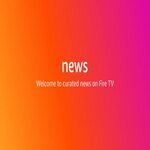 Amazon News App is Fire TV's official app that updates you on local and global news. It is free and available on the Amazon App Store. Even better, you don't need to install the app on your FireStick to access content.
Search for the app on the Amazon Store to watch live TV using Amazon News. Once you find the app, open it and browse your preferred live TV content.
Also known as News by Fire TV, this app provides a wide variety of live content, from sports, news updates, trending news, weather, business, lifestyle, and entertainment.
It has a friendly user interface, with a prominent menu and the following categories: My News, Local News, Trending, Live, Categories, Channels, and Preferences.
The app has the following popular channels: ABC News, FOX News, CBS News, NBC News, CBS Sports HQ, FOX Sports, Reuters Now, People TV, Telemundo, TODAY, NASCAR, and Al Jazeera.
From my experience, Amazon News is one of the best apps to watch free live TV on FireStick.
5. Plex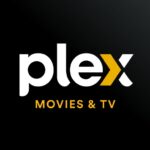 Plex is another all-in-one app for live TV and on-demand content. With over 200 channels on the lineup, the app has a lot to offer across various genres. Whether you like cartoons, entertainment, business, current events, drama, or sports, Plex has got you covered.
The app offers the best programs from popular TV networks, including Hallmark Channel, AMC, NBC, Top Gear, Crime360, and Game Show Central.
Besides the live programs, Plex is home to hundreds of TV shows, movies, documentaries, and cartoons to entertain the entire household.
Keeping up with current affairs and events is one aspect that makes live TV necessary. Plex has partnered with local and national news outlets like NBC, PBS, ABC, CBS, and Fox to provide news updates.
As for international news, you can catch up with the latest in the world on Euro News, Reuters, the Financial Times, and TODAY.
If lifestyle content is what you care for, The TMZ Channel, DragRace Universe, BBC Home Garden, and BBC Food will keep you updated on what's trending.
How to Install Plex on FireStick
6. Haystack News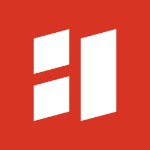 One of the many reasons people watch live TV is to stay updated on local and global news.
Haystack News is a good choice if you are looking for a free app that provides reliable news updates. You can set up the app to offer news in your locality by selecting your region on the menu.
For instance, if you live in New York and want to keep up with what's happening, choose New York as your locality. This setting customizes the channels to suit your region.
For instance, a New York user will see CBS New York and ABC7 New York on the channel lineup, while a Chicago viewer will see CBS Chicago and ABC7 Chicago.
Haystack News is news-centered. International channels on the lineup include Reuters, Al Jazeera, Euro News, Africa News, DW, and France24.
You can also search for topics that interest you from the search bar, including politics, business, space news, entertainment, and weather.
What I like the most about the app is high-quality streaming with zero buffering. The picture quality is excellent despite the app being free to use.
Haystack News is an excellent choice if you want a hassle-free way to watch free live TV on FireStick.
How to Install and Use Haystack News on FireStick
7. The ROKU Channel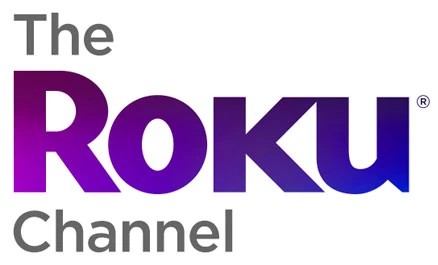 ROKU Channel is another excellent app to watch live TV for free on FireStick.
You can explore through at least 350 channels for live sports, kid's entertainment, reality TV, science and fiction, news, weather, and on-demand content at no cost.
Popular and reliable media houses on the lineup include NBC News, Fox News, ION Live, NewsMax TV, and Crime 360.
ROKU Channel has a straightforward user interface, with content divided into various genres.
These categories include Featured Live TV, Trending Now, Recommended For You, Entertainment, Documentaries, Crime, Movies, and Reality.
How to Install & Use Roku Channel on FireStick
8. Local Now

As the name suggests, Local Now is your go-to app for free local news and programming. It is an all-in-one app to watch local news, weather updates, business, sports, and entertainment updates from local networks.
The content feed is customized based on your city to ensure you stay updated on what's happening around you.
If you would like to stay updated on other neighboring regions or cities you plan to visit, the app lets you change the locality in the settings.
Local Now is a lightweight app with a fluid user interface. The home page is easy on the eye, with content divided into four major categories.
These are Home, Channels, Movies and TV Shows. You can directly search for your preferred content using the search function on the top right.
The homepage shows the currently airing programs from the various channels and what's up next.
You can filter the content by genre, including finance, entertainment, weather, and sports.
Navigating Local Now is straightforward once you personalize the menu. You can add multiple cities to your favorite to easily follow the updates in that locality.
If you want an app that offers free local content, install Local Now on your FireStick.
9. Very Local
Like its Local Now counterpart, Very Local is also centered on local live TV. It provides local news and weather updates within your locality and original programs.
Whether you want to catch up with political happenings from your local leaders, financial updates from local companies, or entertainment news, Very Local has you covered.
Besides the live programs, Very Local has hundreds of movies and TV shows, including original series.
You can stream original adventure productions in your community, like farming docuseries, fishing videos, and outdoor activities.
Download Very Local to stay tuned to events around cities like Baltimore, Boston, Cincinnati,  Jackson, Kansas City, Oklahoma, Pittsburg, Sacramento, and West Palm Beach.
How to Install Very Local on FireStick
10. DistroTV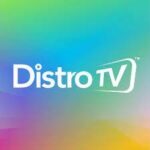 DistroTV is a home entertainment hub that brings the best of live TV and on-demand content to your device.
It is compatible with multiple devices, including FireStick, Roku, Android TV, Apple TV, Windows, Mac, Android, and iOS.
Almost every topic on DistroTV includes finance and business talk, weather, politics, trending world news, entertainment, lifestyle, science, space, and technology updates.
Popular channels on the app include Euronews, Bloomberg, NewsMax, Real America's Voice, US Weekly, and People TV.
You're spoiled for choice when it comes to on-demand content, with channels like KweliTV, Movie Kingdom, Horror Machine, FrightFlix, and CineLife.
If live music piques your interest, DistroTV has a lineup of musical channels like Qello Concerts and LoopTV.
How to Install DistroTV on FireStick
How To Watch Live TV for Free on FireStick Using Third-Party Apps
Official apps assure you of legality and safety when streaming content on FireStick. However, their content library is not vast enough.
Therefore, you may want to install third-party apps for limitless local and global live TV access on your FireStick. You can access free sports, news, entertainment, and reality TV on these unofficial apps.
Tweak your Fire TV settings to allow app installation from unknown sources, then sideload the apps using Downloader. However, unofficial apps raise legal and safety red flags. For this reason, I encourage you to always use a reliable VPN like ExpressVPN when using third-party apps on FireStick.
Below are the top five third-party apps to stream live TV for free on FireStick:
Disclaimer
FireStickHow.com is not affiliated with the developers of any third-party apps listed in this post. This post is only for educational purposes.
1. Swift Streamz

Swift Streamz is one of the best third-party apps to watch free live TV on FireStick for many reasons. First, the app offers hundreds of TV channels worldwide, including North America, Europe, Asia, and Africa.
Secondly, Swift Streamz provides high-quality links that you can depend on to deliver top-notch live content.
Whether you are a fan of sports, cooking shows, lifestyle programs, architectural content, or current affairs, the IPTV service has got you covered.
What content can I expect on Swift Streamz? Swift Streamz is a hub for various genres and cultures.
You will find channels focusing on religion, politics, culture, movies, music, sports, and more. Besides, you're spoilt for choice, with hundreds of networks across the US, UK, India, Pakistan, and Arabic countries.
While Swift Streamz has a lot of channels to offer, the links may buffer sometimes. Also, some of the links are not HD in quality. It is a decent free IPTV service for FireStick.
How to Install Swift Streamz on FireStick
2. Live NetTV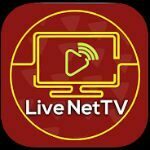 Are you looking for a reliable third-party live TV app with tons of content?
Look no further than Live NetTV. This free app offers over 700 live TV channels from the US, Canada, the UK, India, Pakistan, and Middle Eastern countries.
It requires neither subscriptions nor sign-ups and is compatible with multiple home entertainment devices.
The app is easy to use, supports high-definition (HD) streaming quality, and has minimal to non-existent buffering.
The app developers are responsive, taking channel suggestions, fixing bug reports, and adding more content upon request.
Live NetTV supports external players such as MX Player and VLC, which makes playback seamless. Sideload the app to your FireStick for free access to TV shows, news, sports, classic movies, and international dramas.
How to Install Live NetTV on FireStick
3. TV Tap Pro (TV Mob)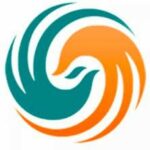 TV Tap Pro, also called TV Mob, is an incredible APK that offers 750+ TV stations from across the world. You can find popular TV channels from the United States, Germany, France, Russia, Portugal, India, Italy, and other countries.
The app offers a wide variety of content, from kid's cartoons, anime, adult drama, romance, crime, fantasy, sports, horror, and mystery to reality TV.
With a sleek user interface and helpful navigation features, TV Tap Pro is an excellent option to watch free live TV on your FireStick.
Unlike most free third-party apps, TV Tap Pro is ad-free. Sideload the app on your device and enjoy an uninterrupted live TV streaming experience.
How to Install and Use TV Tap on FireStick
4. Ola TV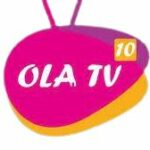 Ola TV is one of the third-party apps with the most extensive collection of live TV channels, with over 50,000 channels in its lineup. All these channels are free, and no sign-up is required.
Thanks to a supportive team of customer support and developers, it is one of the longest-standing unofficial live TV apps.
The user interface is easy to navigate, and the content is categorized according to country of origin.
For instance, if you are interested in Australian drama, you'll find Australian TV channels in one section of the TV guide.
Ola TV even has external media players to give you seamless media playback. These media players are Ludio and Kshaw.
Once you've installed the app on your FireStick, it prompts you to install the two players. Ensure you install the players because Ola TV does not work with any other external media players.
How to Install Ola TV on FireStick
Wait! It looks like you are all set to start watching your favorite content on FireStick. But have you protected your online identity yet? You are under constant surveillance by the Government and ISP. Free streaming of copyrighted videos may get you into legal trouble.
Thankfully, you can easily avoid online monitoring and safeguard your privacy with a trusted VPN on FireStick. A VPN will hide your IP address and online identity by encrypting your internet connection.
Please note that I am not encouraging you to violate any copyright laws. You should always watch the content available in the public domain. I am simply recommending the use of a VPN to maintain your privacy. You have every right to your privacy, which is constantly being breached these days.
I personally use ExpressVPN and have found it to be the fastest and most secure FireStick VPN. It is also the most streaming-friendly VPN I have ever used. Therefore, I highly recommend getting ExpressVPN for FireStick.
Here is how you can quickly get the ExpressVPN app on FireStick:
Step 1: Click HERE to subscribe to ExpressVPN and enjoy a 49% discount with 3 months of extended service. You are also eligible for a 30-day, full money-return guarantee.
Step 2: Download and install ExpressVPN on FireStick
Choose the Find > Search option on the FireStick home screen on the menu bar.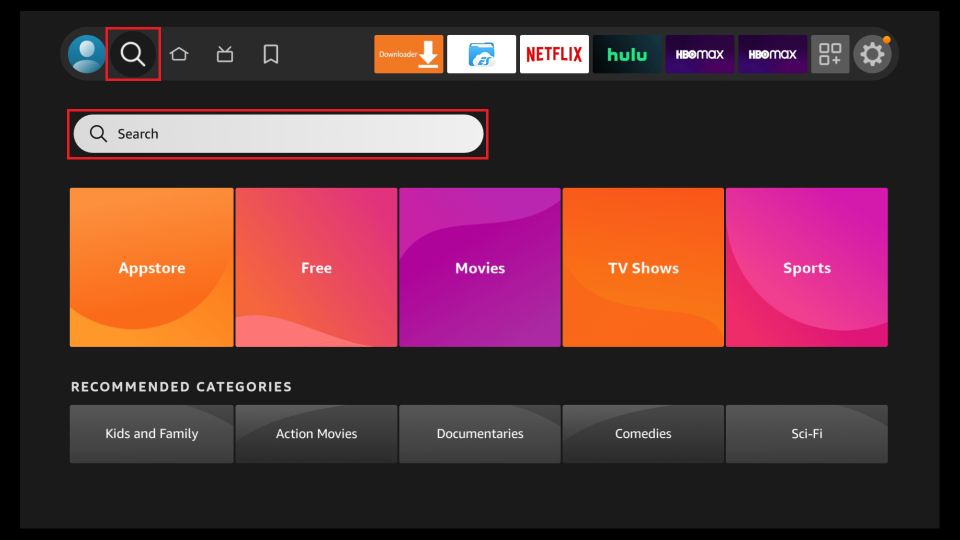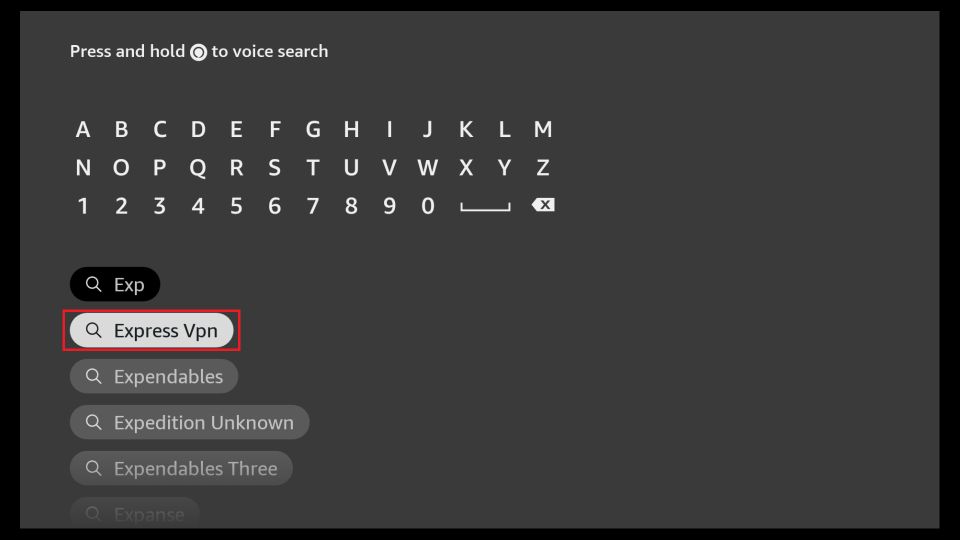 Click the ExpressVPN icon on the following window.

Click Download or Get on the next window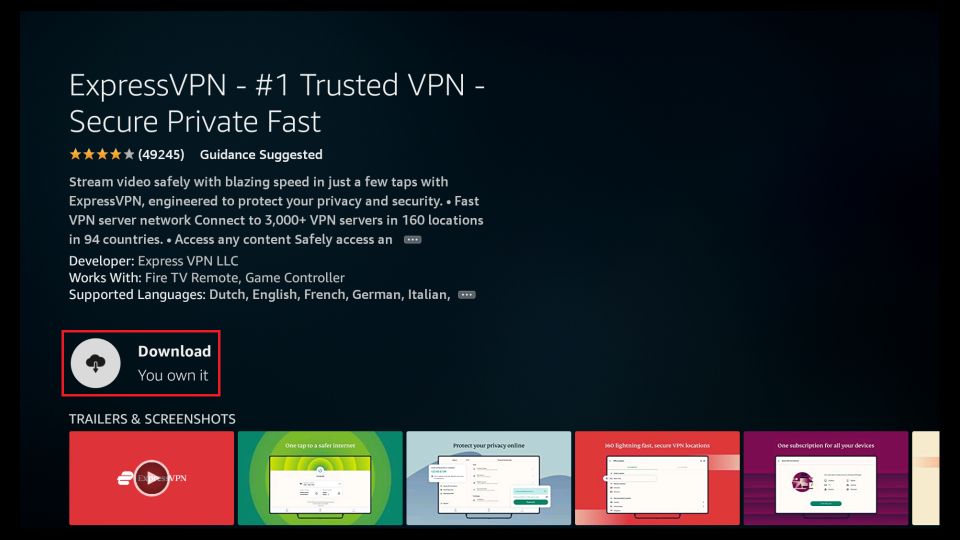 Step 3: Open ExpressVPN once you have downloaded it. Sign in with your account.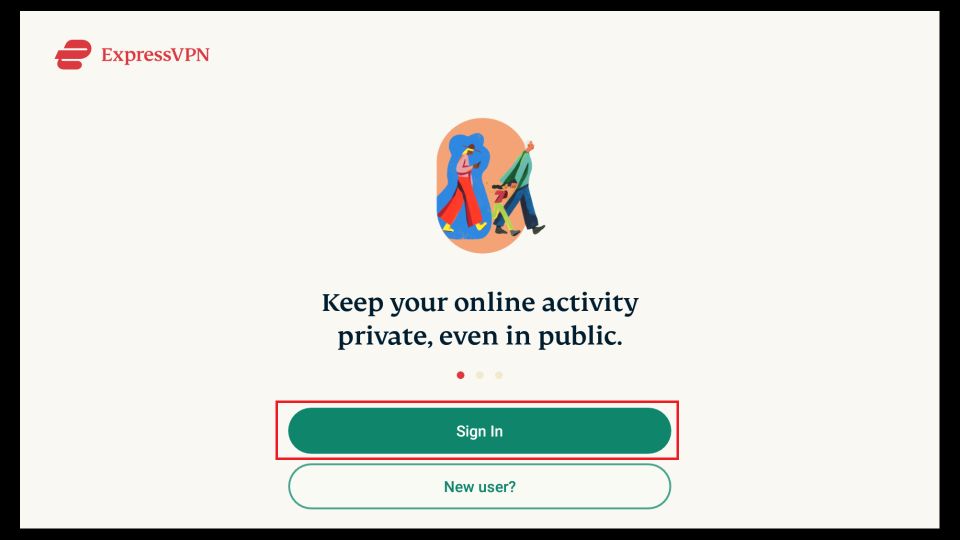 Step 4: Choose a server and click the Connect/Power button

Put your mind at ease now! You have successfully secured your streaming activities with ExpressVPN.
Winding Up
That's it. I've summed up the best live TV apps for FireStick. You can choose the official apps for legal and safety purposes, but you'd need to be content with the limited channel lineup. At the same time, you can go for third-party apps to watch free live TV on FireStick because they have a more extensive selection. If you choose the latter option, consider using a VPN to protect your privacy and anonymity.
Related: