This guide shows you how to watch live sports on FireStick. These methods apply to all Fire TV devices, including the FireStick Lite, FireStick 4K, FireStick 4K Max, and Fire TV Cube. Read to the end to determine the method that works best for you.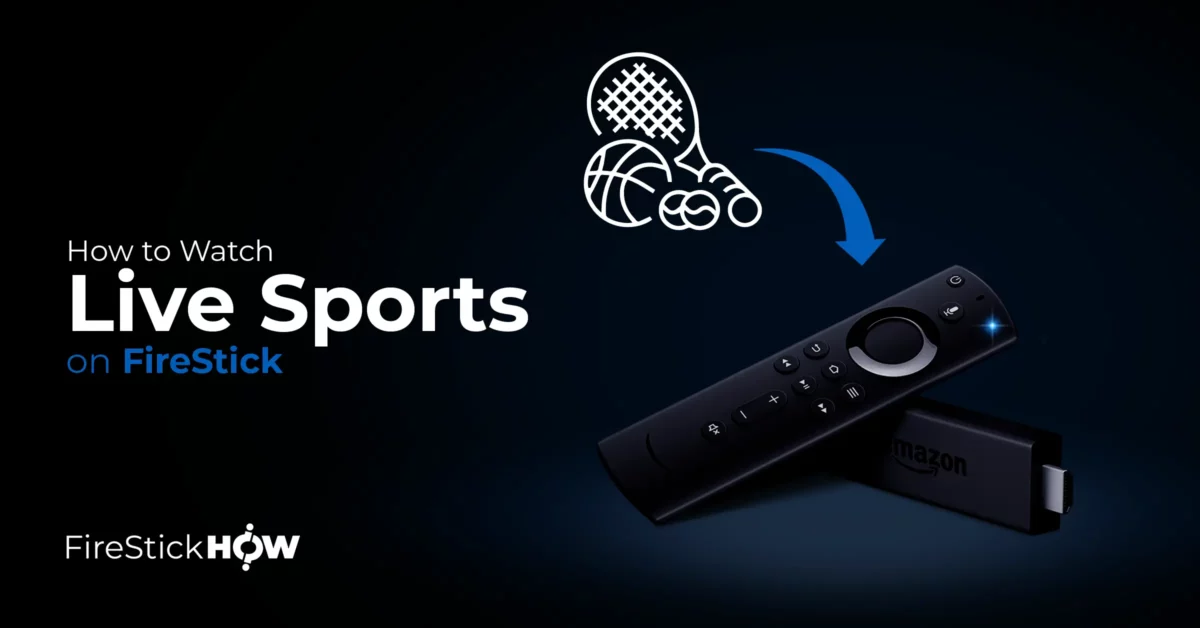 Are you looking for ways to watch live sports on FireStick? The Amazon FireStick is an excellent streaming device that lets you stream loads of content through paid and free apps. You can watch movies, TV shows, games, music, news, and more.
If you are looking for ways to watch sports on FireStick, you probably gave up cable subscriptions or want to watch live games on the go. Luckily, there are several ways to watch live sports on FireStick. These include using paid apps like ESPN+ or sideloading third-party apps to watch sports for free. Let's discuss the various ways to watch live sports on FireStick below.
Attention FireStick Users: Read before you continue
Your government and ISP are probably monitoring your streaming activities using your IP address 3.17.249.235 (exposed to all). You may get into serious legal trouble for streaming copyrighted videos on FireStick. 
I strongly recommend getting a trusted VPN for FireStick to hide your IP address and protect your online identity.
I use ExpressVPN on all my devices as it is the most secure, fastest, and easy-to-use VPN. It comes with an unconditional 30-day money-back guarantee, and you get 3 free months with the yearly plan.
Don't miss out on the peace of mind and online security ExpressVPN provides.
Read: How to Install & Set up the best VPN on FireStick.
Watching Live Sports on FireStick Using Official Apps
The Amazon App Store is home to several official apps that offer a wide selection of live sports. These apps require a subscription to watch content and, in turn, guarantee high-quality, legal, and safe streaming.
Streaming on these apps is straightforward. You'll buy a subscription from their websites, then download the app from the Amazon App Store to your FireStick. Once the app is installed, sign in to the app and start streaming.
1. ESPN+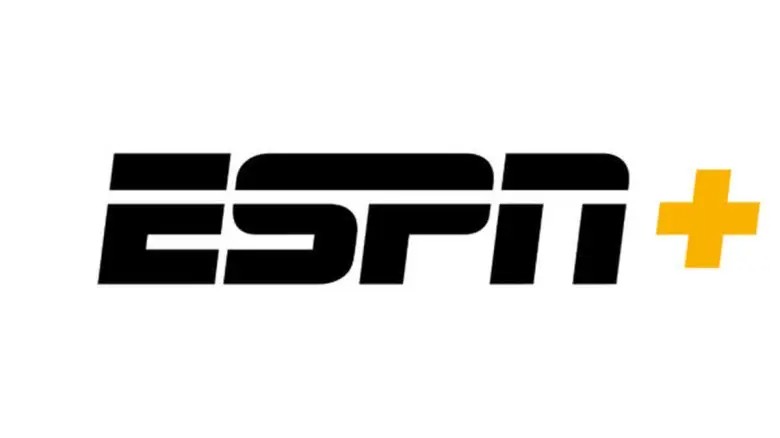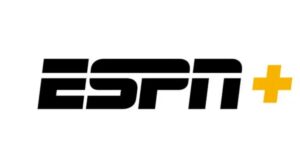 Most sports lovers know that ESPN is the go-to place for a wide selection of sports content, from baseball, basketball, football, soccer, hockey, and cricket to golf. ESPN+ is an ESPN Inc. streaming platform for exclusive sports content. On this app, you'll find all the sports coverage shown on ESPN, ESPN2, and other affiliates. Besides that, you'll find exclusive studio shows, live games, and special series.
Whether you are looking for local sports events, college sports, men's and women's championships, or international games, ESPN+ has it all. Notable channels and live events include NBA, Golf Channel, MLB, NFL, and NHL. International favorites on the app include the English Premier League, La Liga, and Bundesliga.
ESPN's content is top-notch, and you can stream in HD without buffering. Stream clear and colorful sports action, including highlights, replays, live events, and news.
How to Install ESPN on FireStick
2. fuboTV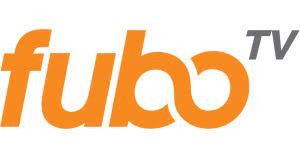 fuboTV has grown from a sports-focused streaming service to include on-demand content and live TV. However, it remains one of the leading platforms to stream live sports at affordable prices.
fuboTV has partnered with big names in the local media to provide exclusive sports events. These channels include locals like ABC, NBC, CBS, and FOX. At the same time, fuboTV is home to sports-only channels like NFL Network, Golf Channel, MSG, MLB Network, NHL Network, Tennis Channel, NBA TV, ESPN, ESPN 2, and Fight Network.
Bring your sports entertainment to life through action-packed college football, pro football, baseball, golf, hockey, tennis, basketball, and wrestling. International sports action, like the Premier League, Champions League, La Liga, and MLS, is also available.
The content on fuboTV is of excellent quality because the app offers HD streaming. If you have a FireStick 4K, 4K Max, or Fire TV Cube, you can also stream some of the content in 4K. However, this resolution is available for select on-demand content. These excellent features make fuboTV one of the best FireStick apps for live sports.
How to Install Fubo TV on FireStick
3. YouTube TV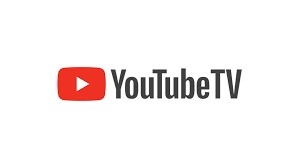 YouTube TV is Google's inaugural streaming platform for on-demand sports and live TV content. The service is exclusive to US consumers and offers content in English and Spanish. There is much to expect from YouTube TV, with over 100 channels, including local bigwigs like NBC, CBS, FOX, and TNT, that show live sports coverage.
While YouTube TV has more on-demand content than live TV, it is an excellent choice for local sports fans. Popular sports-focused channels on its lineup include ESPN, ESPN2, Big Ten Network, CBS Sports, NBC Sports, Olympic Network, SEC Network, NESN, and The Tennis Channel.
You can watch live games, previews, highlights, sports news, and reviews on various sports networks. What makes YouTube TV a top choice for sports streaming is its DVR recording support and 4K resolution. It also offers an extra sports package besides the basic plan, Sports Plus.
Sports Plus gives you access to NFL Redzone, PokerGo+, MAVTV Motorsports Network, Outside, Stadium, Fight Network, Impact Wrestling, FOX Soccer Plus, and more channels.
How to Install YouTube TV on FireStick
4. Sling TV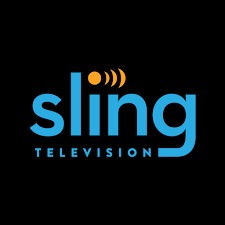 With services like Sling TV, you get a special package to stream what you want, from movies, TV shows, kids' entertainment, lifestyle programs, and documentaries to live sports. Like YouTube TV and FuboTV, this streaming platform offers hundreds of hours of on-demand content and several local and international cable TV channels.
You can watch live sports coverage on Sling TV on channels like ESPN, ESPN2, ESPN3, TNT, and TBS. There is much to stream, from pro football, college football, baseball, hockey, wrestling, motor racing, golf, and basketball to poker.
Sling offers three plans, but only Sling Blue and Sling Blue +Orange offer sports channels. The sports channels in the two plans are limited and include NBC, Fox, and NFL Network. If you want a more sports-focused bundle, you need to purchase a sports add-on, Sports Extra.
With Sports Extra, you can access sports-focused channels like NFL Redzone, NBA TV, NHL, MLB Network, FOX Sports 2 Big Ten Network, The Pac-12 Network, and Golf Channel. Besides watching sports on Sling TV, your household can enjoy shows on Cartoon Network, Food Network, Comedy Central, CNN, Disney Channel, BBC America, Lifetime, and Freeform.
How to Install Sling TV on FireStick
5. Hulu + Live TV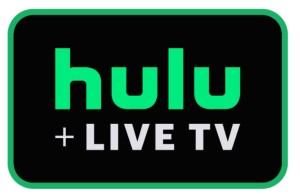 Hulu is a renowned streaming platform for on-demand content, offering hundreds of movies and TV shows. The Walt Disney Company subsidiary has expanded its offerings to include live TV with its Hulu + Live TV plan. This package lets you stream live sports, including football, baseball, soccer, tennis, basketball, cycling, and hockey.
Hulu + Live TV offers over 85 local channels. You can catch the coverage of your favorite sports from some of the local channels, including CBS Sports, ESPNews, FS1, and NFL Network. Besides the TV channels, Hulu + Live TV offers free access to Disney+ and ESPN+. With ESPN+, you can watch hundreds of sports content, from live games, competitions, previews, news, and replays.
Other sports channels on the Hulu+ Live TV lineup include NBC in select regions, College Extra, ESPN, ESPN2, TNT, Big Ten Network, Golf Channel, and ACC Network. Thankfully, Hulu's streaming library can stream in HD (720p and 1080p) and 4K.
How to Install Hulu on FireStick
Watching Live Sports on FireStick Using Unofficial Apps
Disclaimer: The unofficial apps mentioned below have been developed by third-party developers. FireStickHow.com is not affiliated with any developer. We also cannot verify whether these apps have secured streaming licenses from the copyright holders. This post is only for educational purposes.
For some people, it doesn't make financial sense to abandon cable subscriptions, then cross over to paid apps for the same content. Instead, most cord-cutters are looking for ways to stream content for free. Luckily, there are several unofficial apps that offer live sports on FireStick for free.
As I said, FireStickhow cannot vouch for the legitimacy of third-party apps. In that case, it's challenging to tell whether the app's content is licensed. For this reason, use a reliable VPN to hide your streaming activity from your internet service provider and local government.
Moreover, a VPN protects your data and device from malware, viruses, and phishing attempts common on insecure third-party sites. I recommend using ExpressVPN, having used it over the years and experiencing satisfactory service. It is the fastest VPN money can buy and offers military-grade encryption technology.
Please note that these third-party apps are hosted on external sites. You can't get them from the Amazon Store. Therefore, you'll need to sideload the APK file onto the FireStick. Here is our guide to sideloading apps on FireStick.
Now that we've discussed how to stream live sports on FireStick anonymously let's talk about the third-party apps to watch live sports.
1. Live NetTV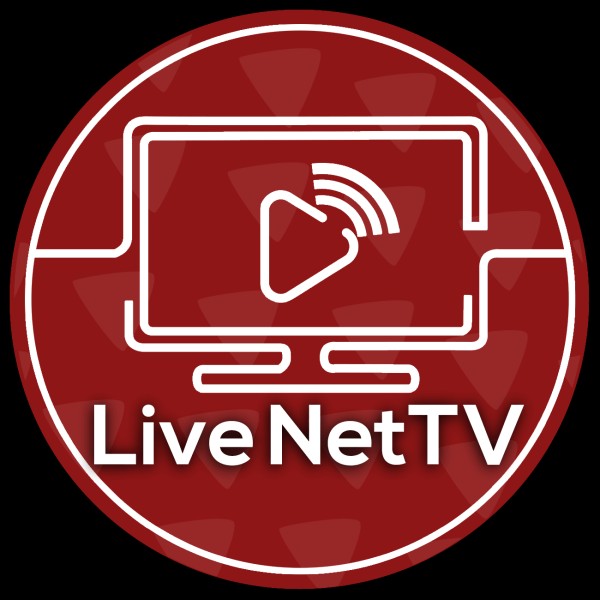 If you are looking for a reliable app to stream live sports at zero cost, Live NetTV is a perfect choice. This app offers a vast library of movies and TV shows, over 700 live TV channels, and live sports events for free. It is multi-device compatible, with a stand-alone app for FireStick, Android, Windows, and iPhone.
It doesn't need a subscription or any sign-ups. You only need to install the app on your FireStick and start browsing the content. The app is lightweight, features a straightforward interface, and is easy to navigate.
Live NetTV offers a wide range of live sports from TV channels across the US, UK, Canada, the Middle East, Pakistan, Turkey, Spain, and India. You will find football, soccer, baseball, cricket, basketball, hockey, fight sports, tennis, golf, motor racing, and more sports content on the app.
Unlike most third-party apps that provide broken links, the app delivers clean and high-quality streaming links. The streaming experience is also great, with no annoying pop-up ads or buffering. Moreover, Live NetTV supports HD streaming for colorful and clear sports action.
It lacks an in-built player, so ensure you have compatible media players installed on your FireStick. Compatible players include MX Player and VLC Media Player.
How to Install Live NetTV on FireStick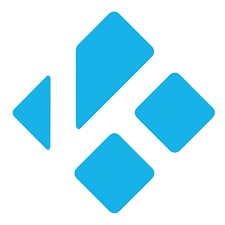 Kodi is hands down the most versatile media player that lets you stream varied content, from movies, TV shows, and music videos to sports. It is legal and safe, so you don't have to worry about clashing with your ISP or local government.
To watch live sports on Kodi, you need special plug-ins collectively known as add-ons. Kodi offers several official add-ons from the Kodi repository to watch non-stop sports. However, most official sports add-ons are subscription based.
If you are unwilling to pay for a subscription, you must install third-party Kodi add-ons. You'll find these add-ons on unofficial repositories, which raises a red flag. Don't worry; you can eliminate doubts using a reliable Kodi VPN like ExpressVPN.
Once you install the third-party add-ons on Kodi, you can stream various sports content, including basketball, wrestling, football, soccer, hockey, tennis, and baseball.
Third-party sports add-ons raise legal concerns, and most of them shut down after some time for legal reasons. The developers often abandon them for other exciting projects, leaving them non-functional and obsolete. For this reason, you need to find out if a Kodi add-on is still functional before installing it on Kodi.
Here is a list of some great and functional sports Kodi add-ons:
3. SportsFire
Sports Fire is a third-party streaming app focusing entirely on sports content globally. With a channel lineup of at least 200 channels, the app has good sports content to stream, including live games, highlights, and replays.
The app offers a wide variety of sports, including soccer, American football, hockey, tennis, baseball, and basketball. It also provides sports from various countries, including the US, the UK, the Netherlands, Spain, Italy, Portugal, India, and Turkey.
4. Tea Sports Live
If you are a soccer enthusiast, you can catch major UK and champions league content live on Tea Sports Live. The app is supported on iOS and Android devices to let you follow your favorite soccer matches and stars at your preferred time. The Android version works seamlessly on FireStick, giving you a platform to stream sports live.
Tea Sports Live offers high-quality HD streams that you can easily find, thanks to its easy-to-navigate user interface. The only drawback about the app is the lack of variety, seeing it exclusively offers soccer-related content.
5. Dofu Sports
While Dofu Sports is more of an IPTV service than an app, it is basically an app for streaming sports for free. When you search for sports content, Dofu Sports pulls working links from the web and makes them available to stream. It offers a variety of sports, including American Pro football, College football, hockey, baseball, and basketball.
Dofu Sports offers tons of sports-related content, from live matches, highlights, and live scores to rankings for major leagues. It has an intuitive user interface where you can find content by team, division, or conference.
How to Install Dofu Sports on FireStick
6. TV Mob
TV Mob is one of the best FireStick apps to watch live TV, including many sports-exclusive channels. You can find a wide selection of free content, including sports, movies, news, and documentaries. The app does not host the channels on its servers. Instead, it searches the web for reliable links to your favorite sports.
Notable sports channels in TV Mob's Sports category include Arena Sports, Sky Sports, and Super Tennis. It is a lightweight app with seamless, ad-free, and buffer-free streaming.
How to Install TV Mob on FireStick
Wait! It looks like you are all set to start watching your favorite content on FireStick. But have you protected your online identity yet? You are under constant surveillance by the Government and ISP. Free streaming of copyrighted videos may get you into legal trouble.
Thankfully, you can easily avoid online monitoring and safeguard your privacy with a trusted VPN on FireStick. A VPN will hide your IP address and online identity by encrypting your internet connection.
Please note that I am not encouraging you to violate any copyright laws. You should always watch the content available in the public domain. I am simply recommending the use of a VPN to maintain your privacy. You have every right to your privacy, which is constantly being breached these days.
I personally use ExpressVPN and have found it to be the fastest and most secure FireStick VPN. It is also the most streaming-friendly VPN I have ever used. Therefore, I highly recommend getting ExpressVPN for FireStick.
Here is how you can quickly get the ExpressVPN app on FireStick:
Step 1: Click HERE to subscribe to ExpressVPN and enjoy a 49% discount with 3 months of extended service. You are also eligible for a 30-day, full money-return guarantee.
Step 2: Download and install ExpressVPN on FireStick
Choose the Find > Search option on the FireStick home screen on the menu bar.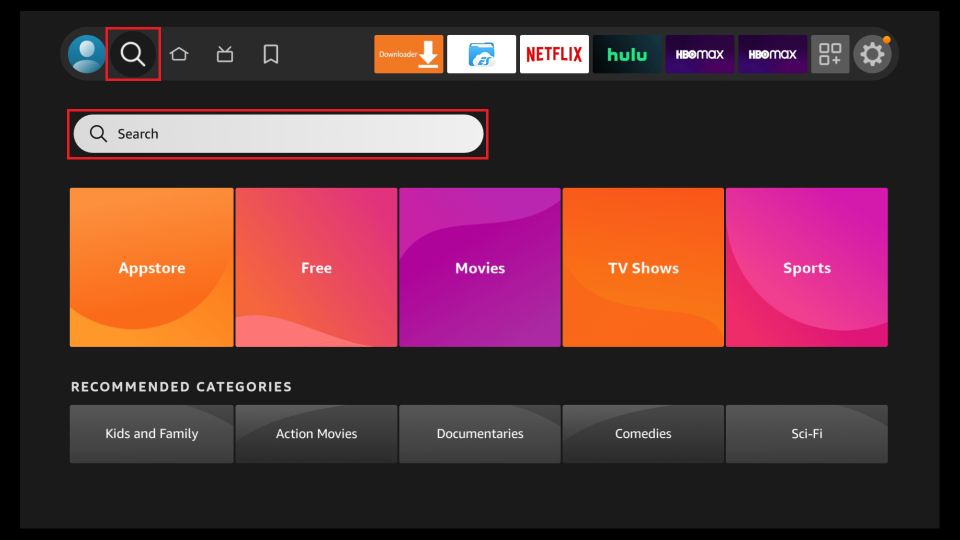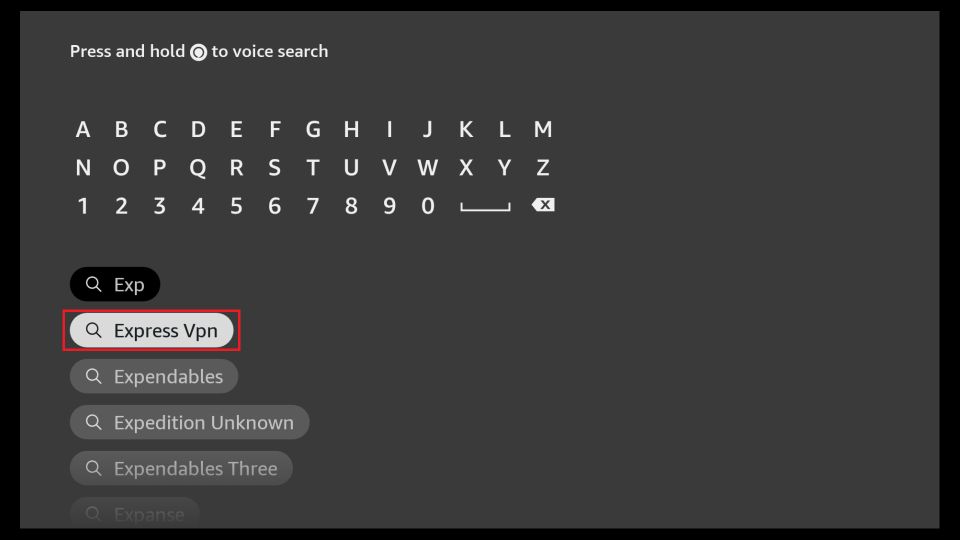 Click the ExpressVPN icon on the following window.

Click Download or Get on the next window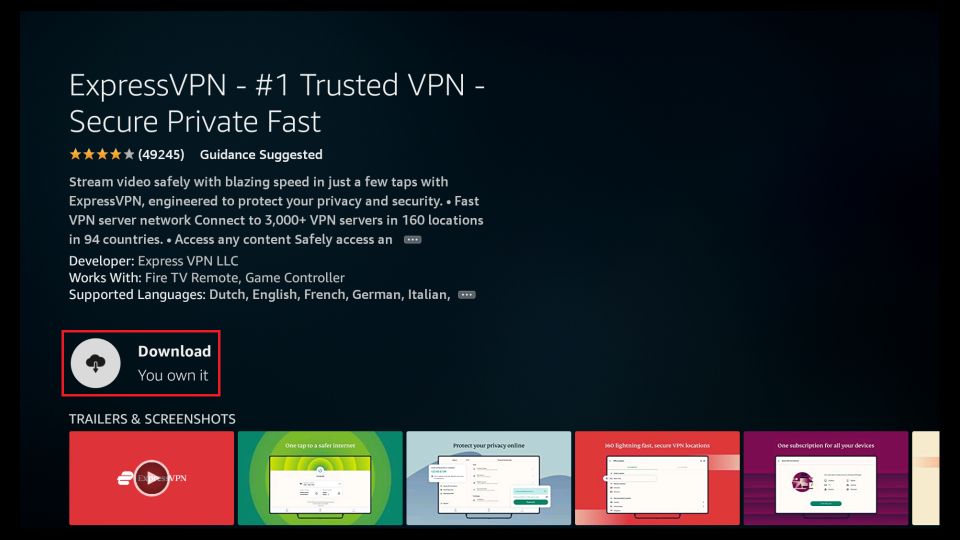 Step 3: Open ExpressVPN once you have downloaded it. Sign in with your account.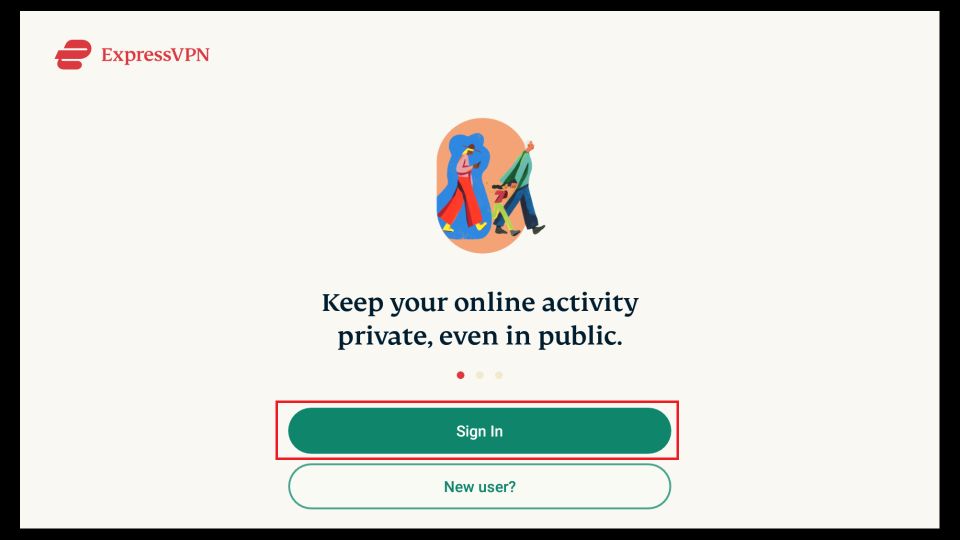 Step 4: Choose a server and click the Connect/Power button

Put your mind at ease now! You have successfully secured your streaming activities with ExpressVPN.
Winding Up
This blog post explained how to watch Live Sports on FireStick. With a FireStick and a stable internet connection, you can stream limitless sports, including live games, replays, highlights, sports news, and expert reviews. The first option is to use official paid apps like ESPN+, YouTube TV, and FuboTV on FireStick. Another option is streaming free sports on third-party apps like Live NetTV, Lepto Sports, and Kodi. Which of these ways to watch live sports on FireStick suits you best? Let me know in the comments below.
Related: